Beechtree Winter Vol-3 Unstitched Cotton & Khaddar Collection'23
Beechtree Winter Vol-3 Unstitched Cotton & Khaddar Collection – We hope that you are enjoying the best winter collections from stylostreet.com therefore; today we are sharing Beechtree Cotton & Khaddar and cambric winter unstitched two-piece and 3 piece suits at sale prices.
Here in this post, Pakistani ladies can easily find new and attractive designs of winter suits in bold and eye-catching colors by the beech tree clothing brand. As you can see all winter cotton and khaddar shirts are specially designed considering the current fashion as well weather conditions. If not yet purchased your winter 2 pieces and 3 pieces suit then it's a big chance to avail new designs dresses from the Beechtree brand winter vol-III collection 2023.In the previous post, we discuss Beechtree Brand winter unstitch vol-1 and winter vol-2 for women.
Beechtree Unstitched Winter Vol-3 Collection With Price
Beechtree is a leading fashion label in Pakistan, that initially introduced high-street wardrobe solutions for the young generations in 2010. Inspiring prêt by Beechtree brand make it become one of the leading fashion brands of Pakistan. Furthermore, the brand team's members and dedication make it possible to grow the number of stores and categories as well.
Now Beechtree brand has a various range of clothing in winter/summer unstitched and ready-to-wear collections including fashion accessories. Hence, these are also well known among many women due to their unique style of prints and sale prices. So, we can say beech tree is the only brand in Pakistan, which provides fine clothing at reasonable prices. Here we are presenting the upcoming winter vol-3 unstitch collection for ladies.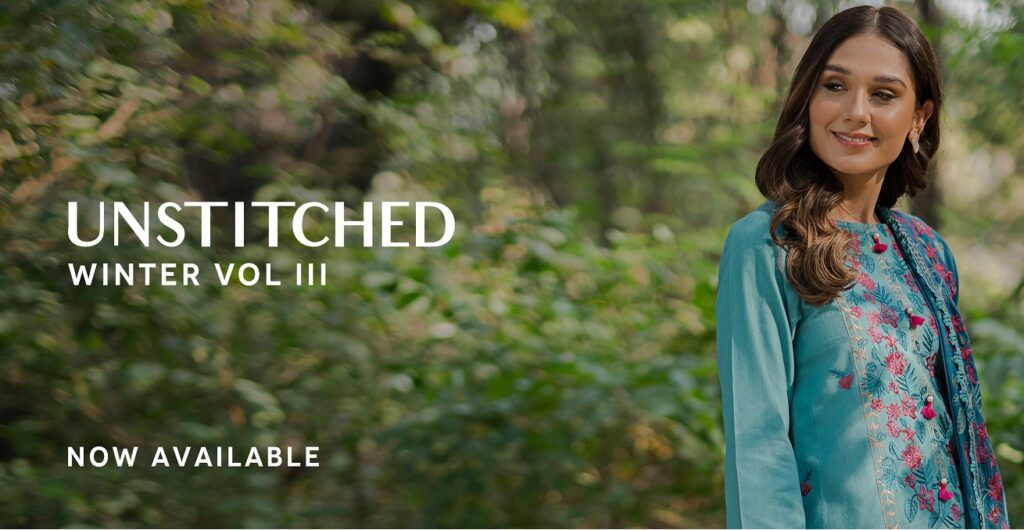 Winter Khaddar & Cotton Suits
Khaddar and cotton are mostly used in the winter season because these types of fabrics can keep you warm outside. A unique and varied design of winter khaddar and cotton 3pc and 2pc suits for women. Let's enjoy upcoming winter days with eye-catching dresses designed by the beech tree brand. Furthermore, the Beechtree brand also receives much appreciation from customers in previous vol-1 and vol-2 collections 2023.  
All winter vol-3 suits' designs and prints are different as compared to other brands. Get your favorite light and dark color suit at a discount price. All colors and designs are best to wear in the winter season of 2023, and also enhance your smart look. Modern girls can also wear these suits for formal functions as well as occasional and for winter vocations as well. In this collection, only unstitched prêt and embroidery work suits are available.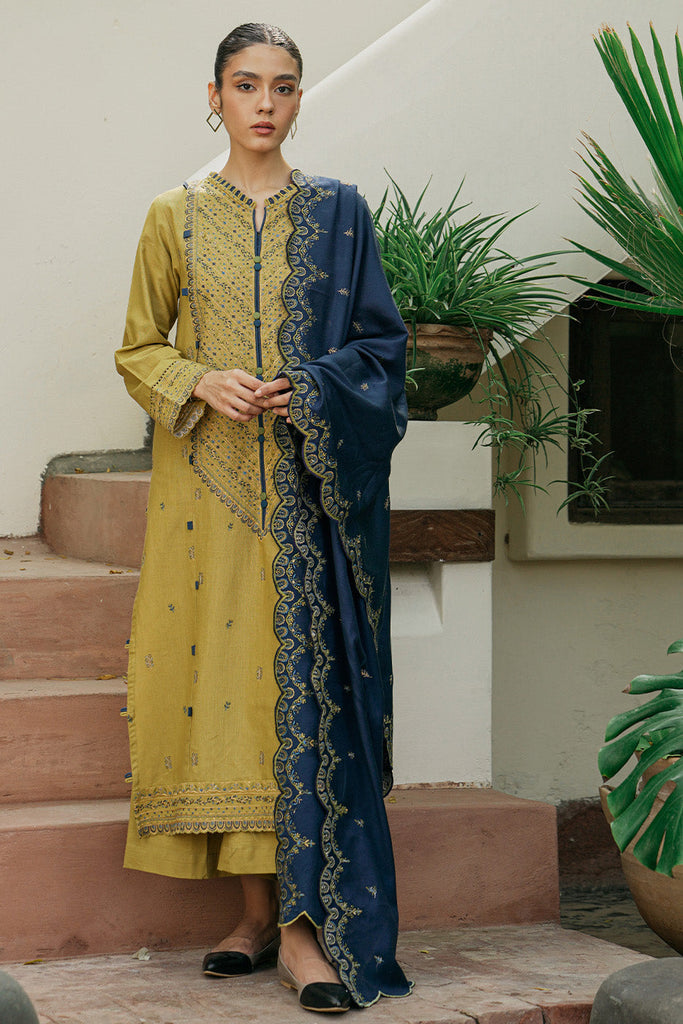 Yellow embroidered 3-piece suit with shawl PKR:5,950 only.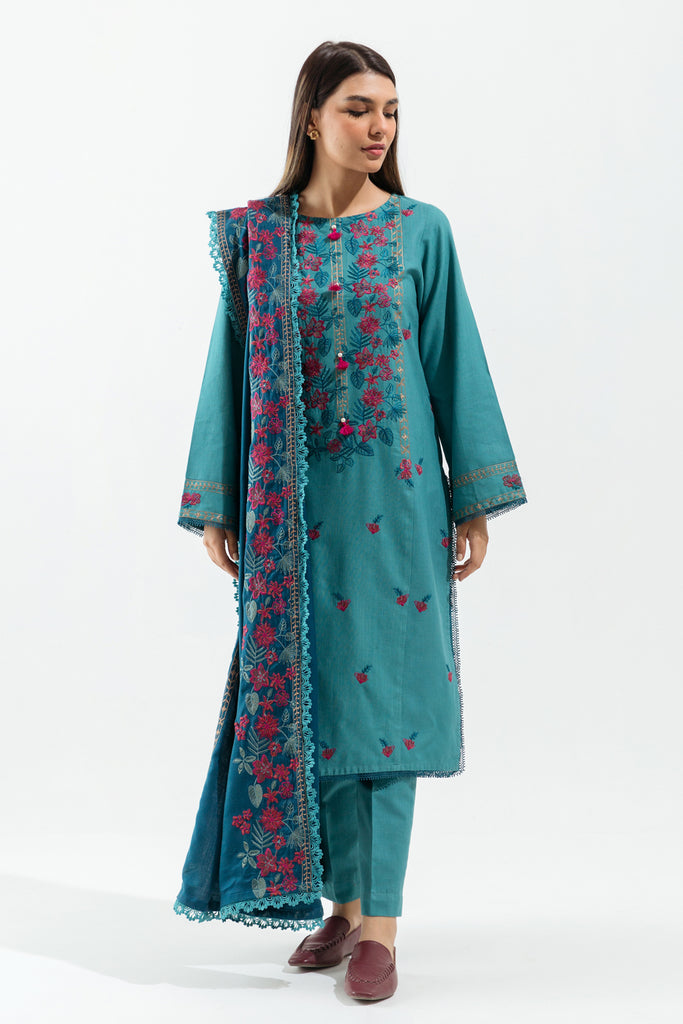 Sapphire aura embroidered 3piece khaddar unstitched suit PKR:5,950.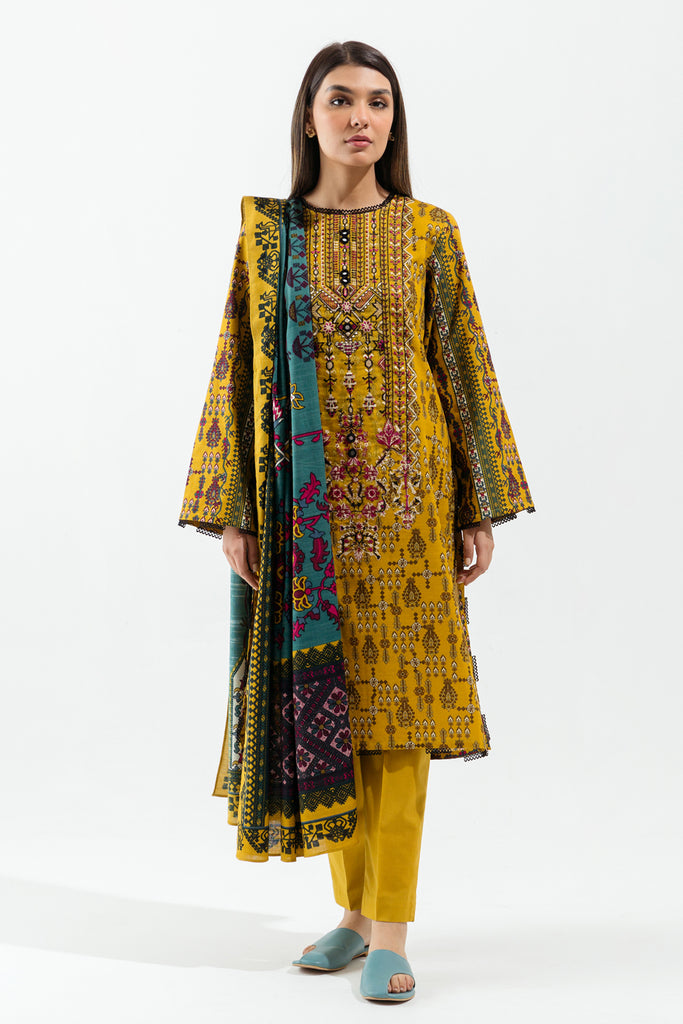 Mustard printed khaddar 3piece unstitched suit PKR:3,950 only.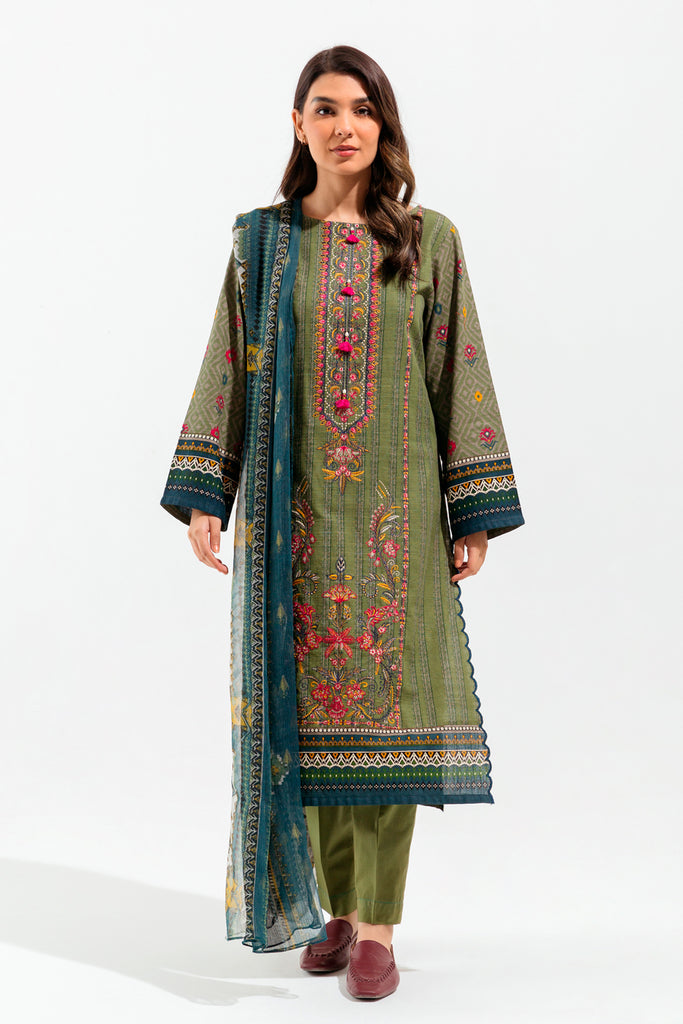 Beechtree winter unstitched vol-3 collection green floral embroidered 2piece unstitched suit PKR:2,995 only.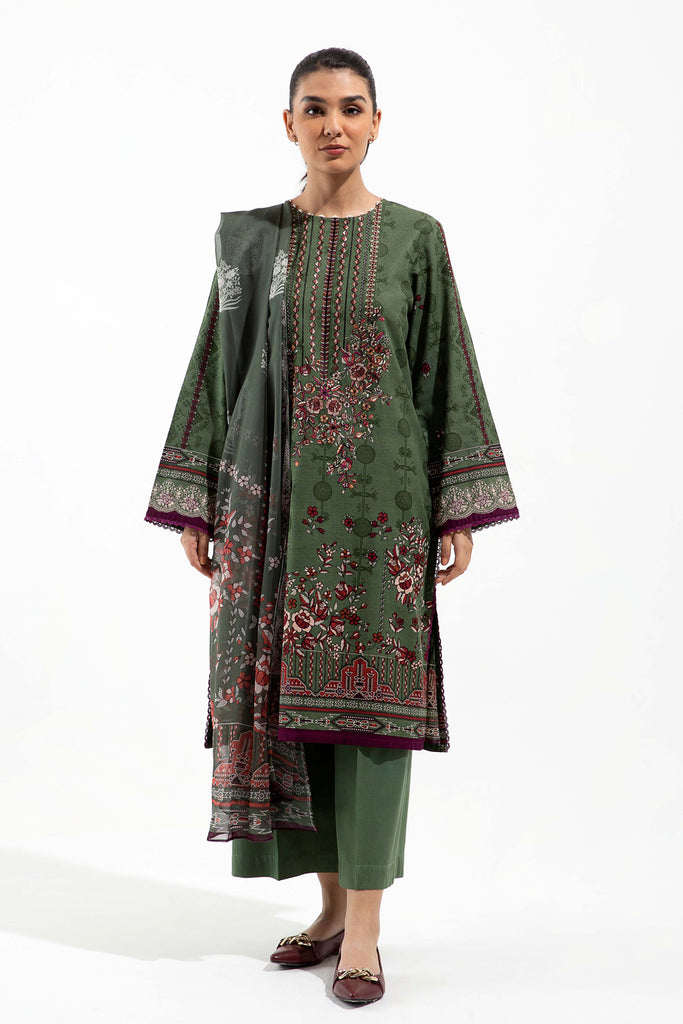 Floral sage embroidered 2p khaddar shirt and dupatta PKR:2,995 only.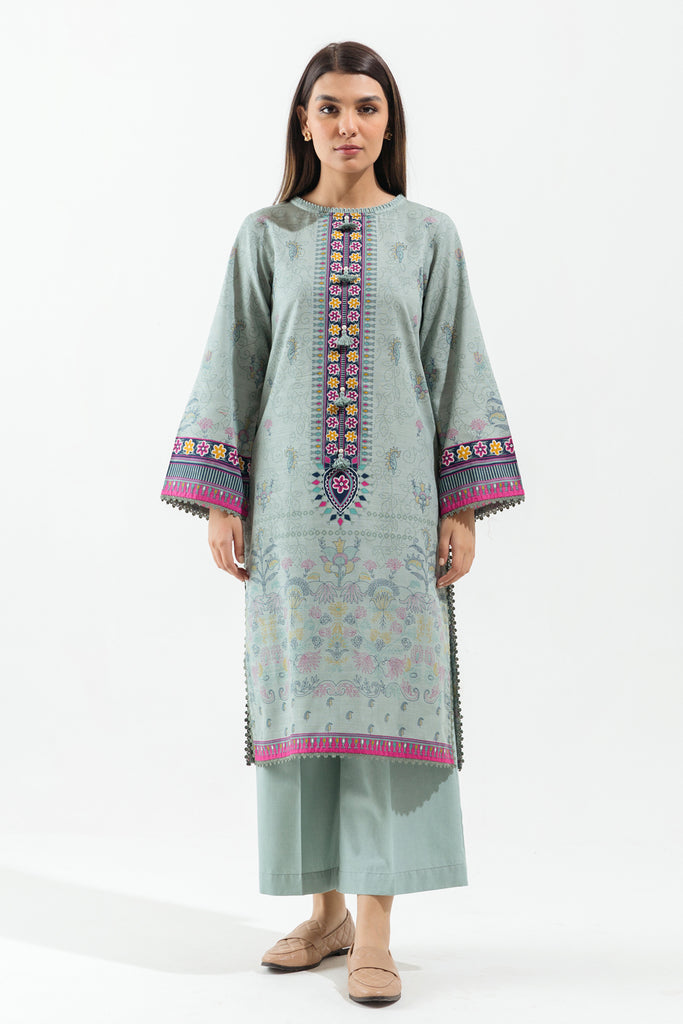 Printed embroidered khaddar green shirt and pants PKR:2,850 only.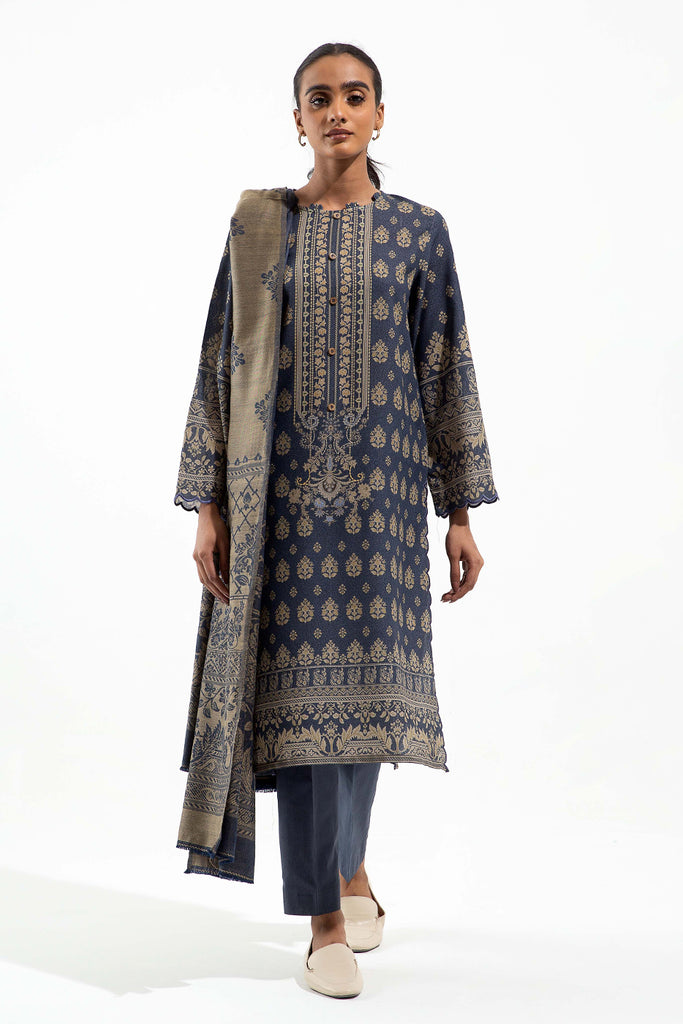 Multi-color digital printed khaddar 3p suit with shawl PKR:5,150.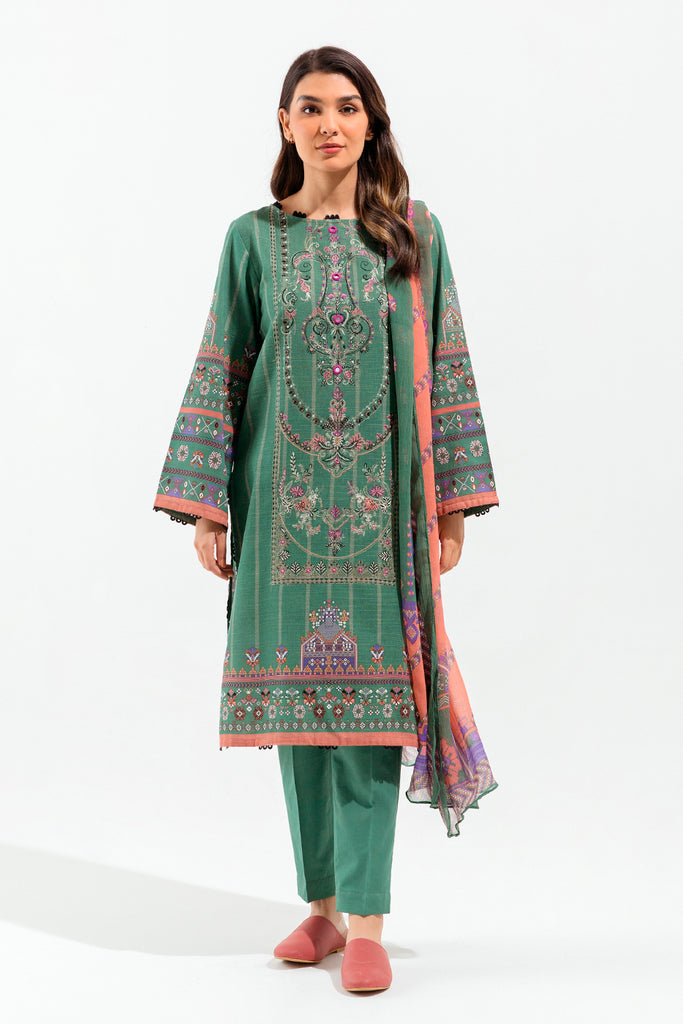 Let's get a new refreshing winter look by wearing green color embroidered khaddar 3p unstitched suit PKR:3,950 only.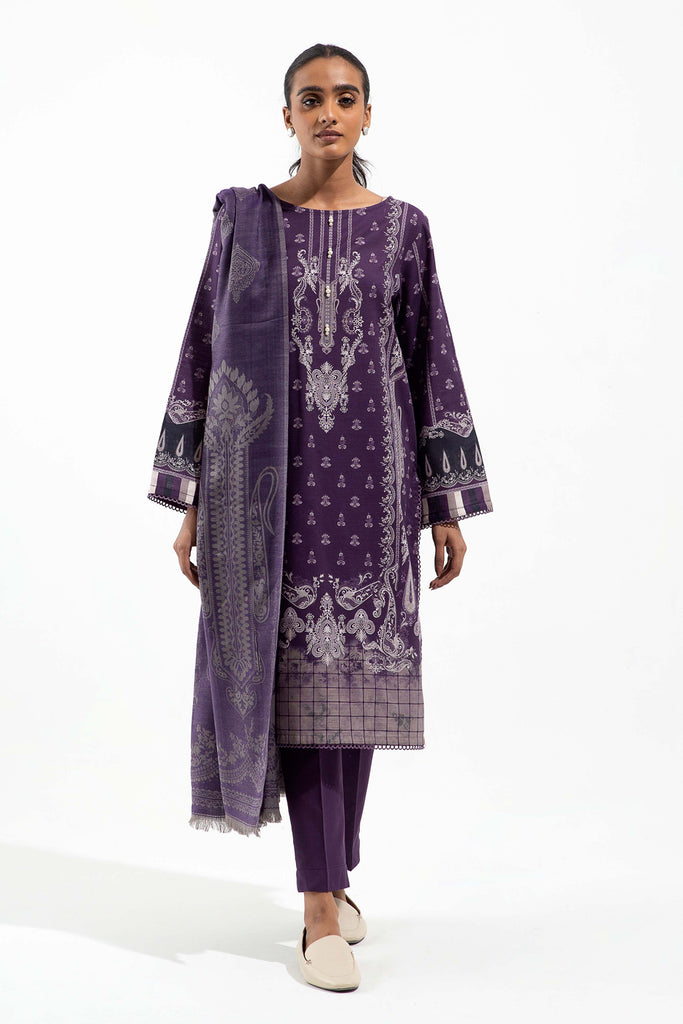 Stylish purple winter khaddar shirt and pants with woven blended shawl PKR:5,150 only.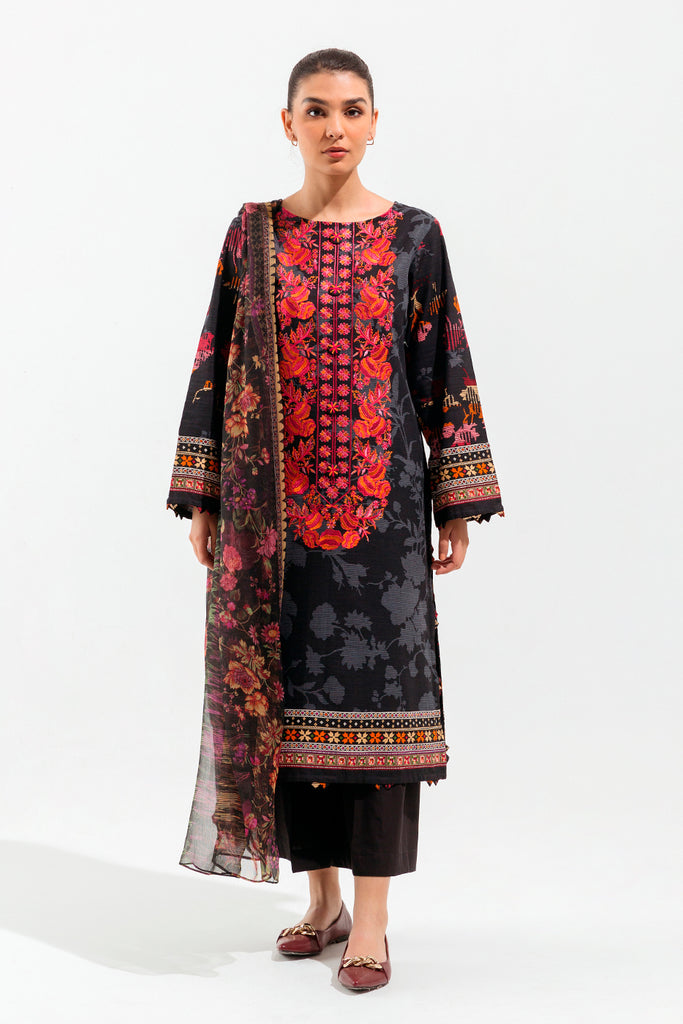 Charcoal embroidered 2p multi-color unstitched khaddar suit PKR:2,995 only.
Beechtree Winter Unstitched Vol-3 With Price
Have a look at these amazing prêt and luxury work khaddar and cotton suits by the Beechtree brand. The pre-booking of this winter collection is now starting. Let's scroll down this page and select your favorite brand winter vol-3 dress in sale prices starting from PKR:1250/- only.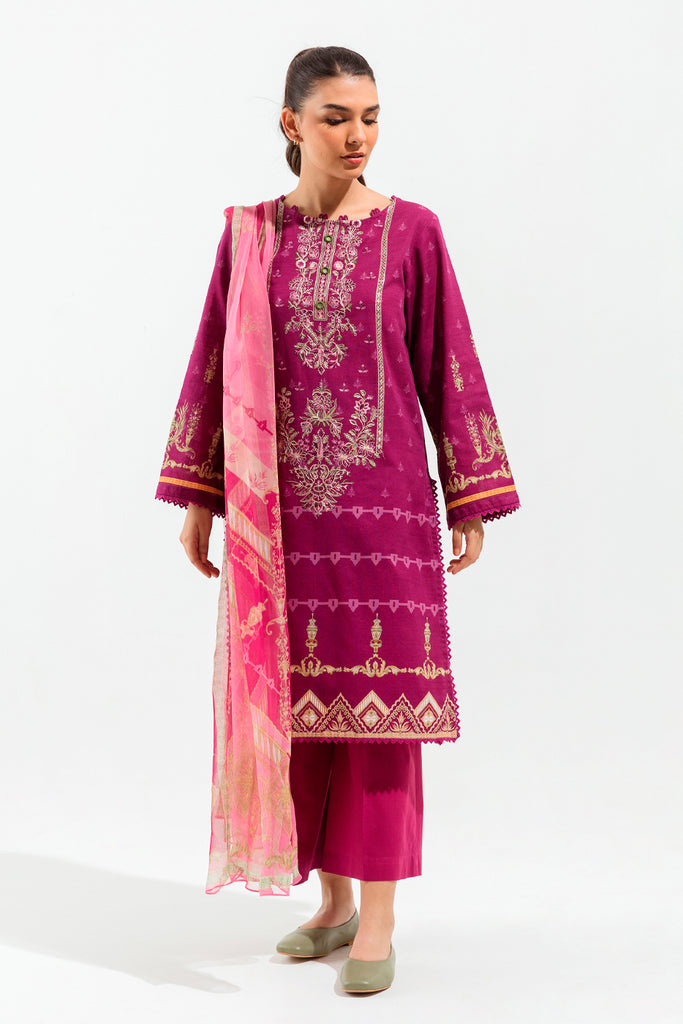 Stylish pink color printed embroidered khaddar 3piece suit for women PKR:3,950 only.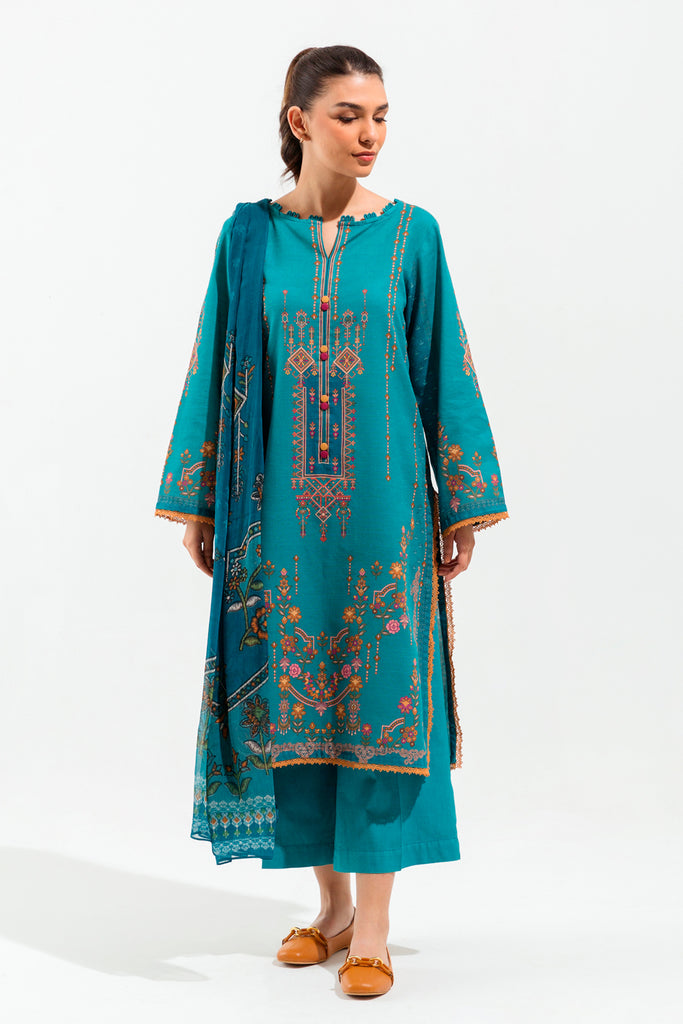 Get royal style by wearing this printed khaddar 3-piece suit with blended chiffon dupatta available for just PKR:3,750 only.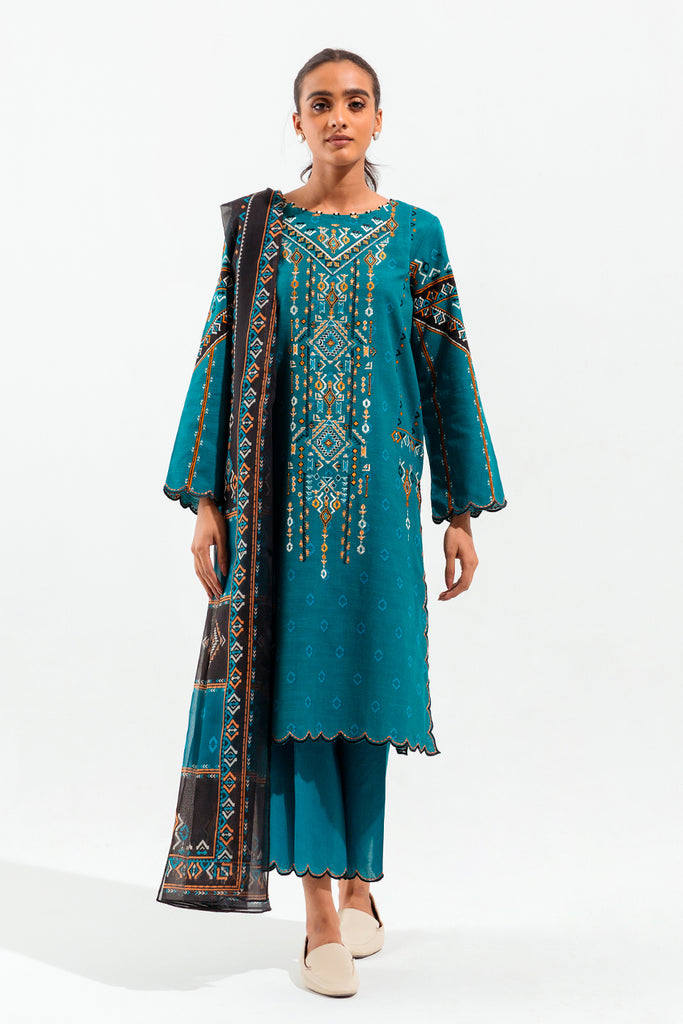 Embroidered khaddar shirt and chiffon dupatta for women PKR:2,995 only.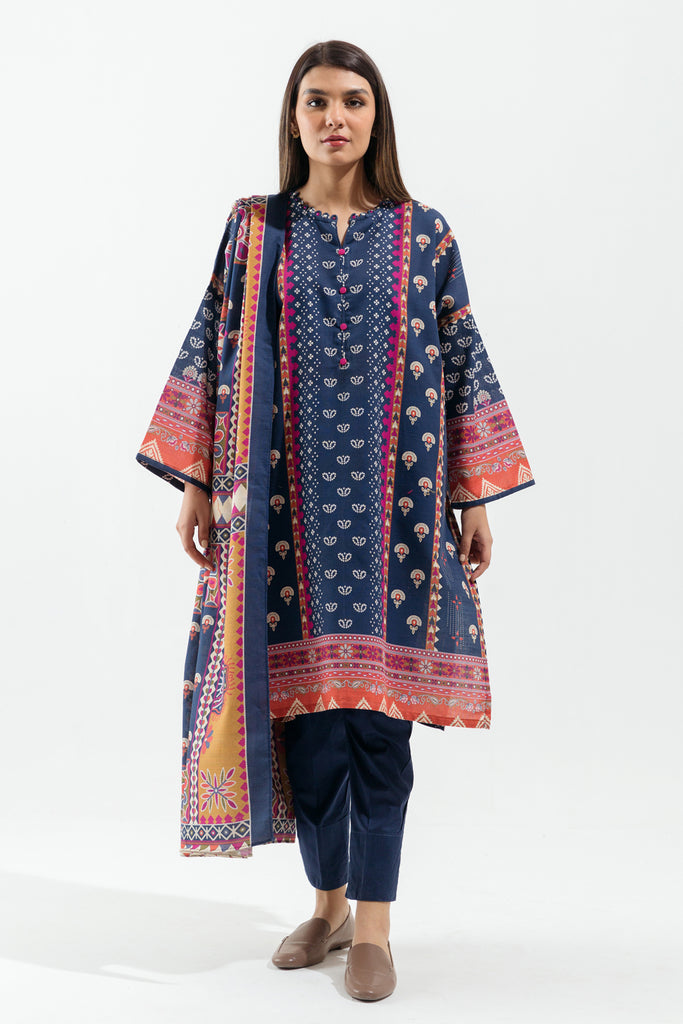 Blue color winter printed khaddar shirt and dupatta available for just PKR:2,950.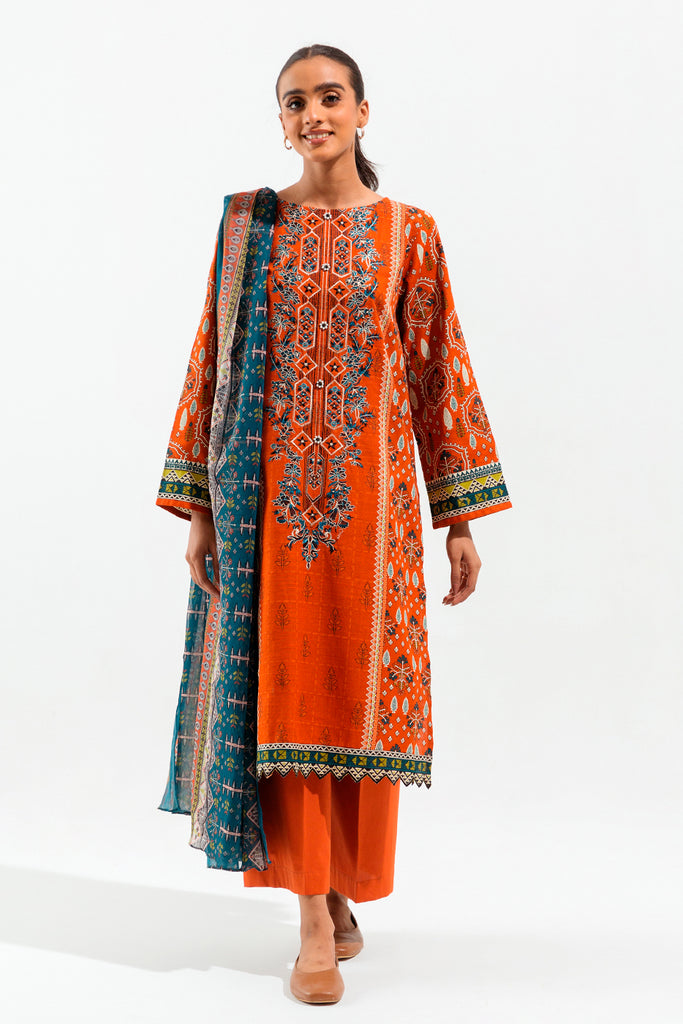 2-piece khaddar suit PKR:2,995.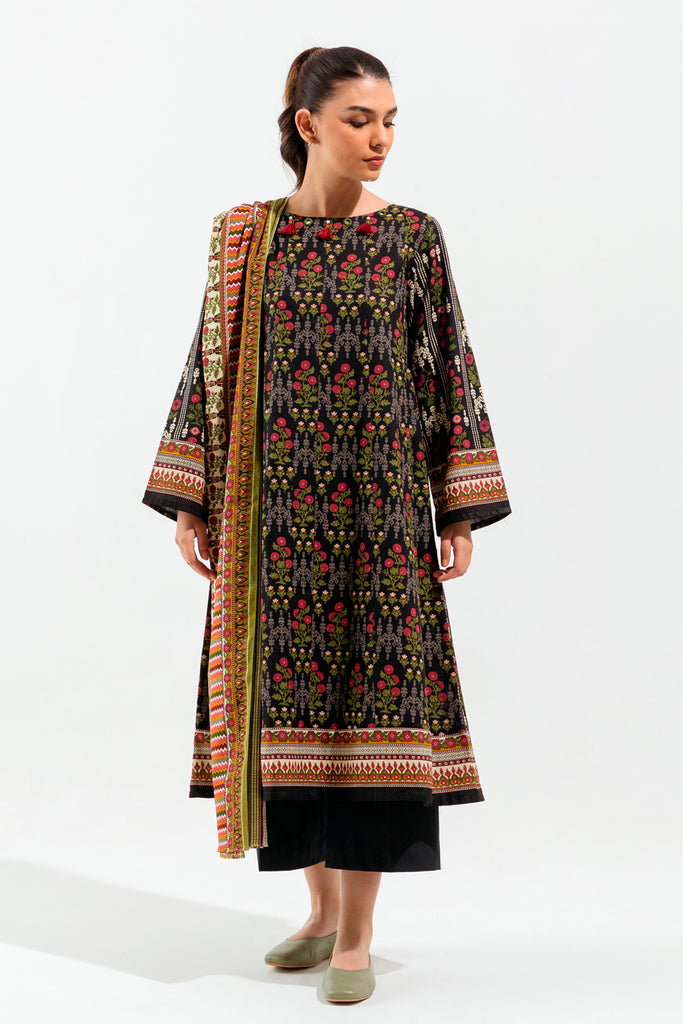 PKR:5,950 3-piece floral printed khaddar unstitched suit.