Maria B Evening Wear Dresses Collection 2023 With Price
New arrival Maria B Evening Wear Dresses is containing the best formal collection for women with price. Markets in Pakistan are fully packed with different famous clothing brand for women. Well, get ready for the best evening wear luxury, velvet ready-to-wear masterpieces suits by Maria B clothing.
If you aren't sure what brand is perfect to buy evening wear/party wear/formal wear dresses for women in Pakistan? Don't worry we are here to recommend the best clothing brand for women in Pakistan named 'Maria. B'. Recently maria b brand launch its winter eveningwear collection with a price tag for women. This year's new maria b evening wear collection has a lot more and new designs outfits. We recommend this brand, to buy the best luxury and velvet suits for the chicest and most high-quality fabrics.
Maria B Ready to wear Evening wears Collection for ladies
These winter evenings wear dresses are well known and also counted in the top clothing brands collection in Pakistan 2023. Make sure that you choose the perfect outfit for winter evening wear. Here we are sharing a wide range of the latest fashion trends and best outfits to satisfy their customers.
Are you going tonight out for a dinner party or a family get-together? If yes, then you have to buy a perfect dress for such an evening event. After spending many hours of browsing, finally, we are sharing Pakistani No.1 clothing brand Maria B with outstanding evening and formal wear dresses for all ages women. Finding a beautiful dress is not so easy before, check out the Maria B formal wear dresses for women.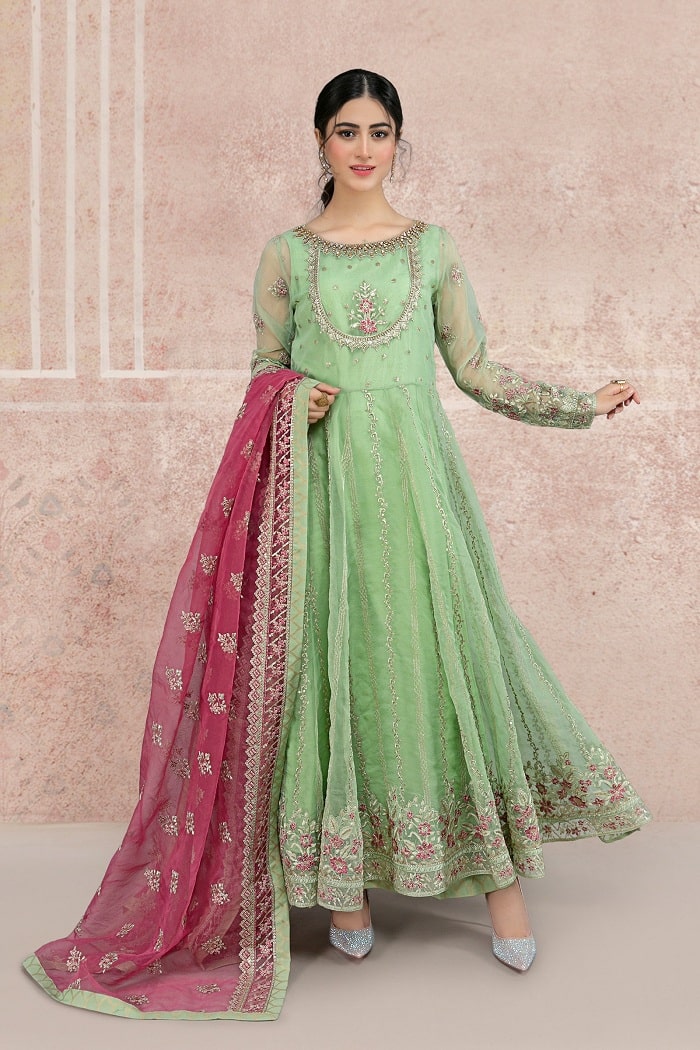 Formal wear luxury, velvet Suits
There are several designer winter collections on the market that give you the perfect evening parties. Among such leading designers, maria b also shares it's newly publish category for evening wear. Furthermore, here you will find the best embroidery and luxury velvet suits with shawls.
At stylostreet.com, we will show the latest and new design winter/summer collection with a brief description. Plus, this blog is famous for the new fabulous evening wear collection for women's and men's wear. let's scroll down this post and find your favorite luxury suits with an affordable price range.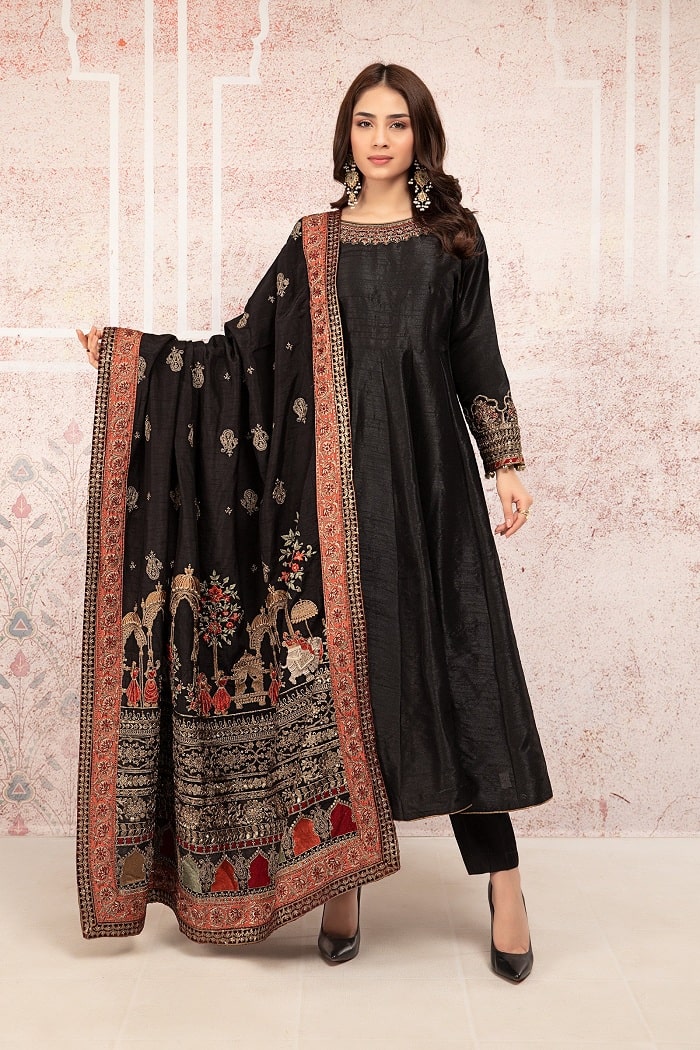 Best Party Wear Dresses for Women by Maria B
 Every woman wants to buy a stylish dress, but it's challenging to find a perfect outfit under one roof. Maria b brand provides fantastic outfits that no one else provides. So, ladies are ready to buy the best evening-wear winter outfits for the winter season of 2023.