Beechtree Winter Collection 2022 Unstitched for Women
Finally, we are going to publish a new Beechtree Unstitched Winter Sale collection for women 2022. as we know that Beechtree is a leading clothing brand in Pakistan. Who are always present in the Pakistani fashion market to provide their best winter outfits for Pakistani women. Due to the unique touch of Asian traditions and new prints this brand getting more and more popular.
If we see back to the previous post of Beechtree unstitched winter vol-2 for women. Furthermore, girls if you do not yet buy your favorite winter dresses then shop online recently launched unstitched winter collection vol-1 for women. Furthermore, all of these Beechtree khaddar winter shirts can provide you stylish winter look. This high-quality stuff is available at an affordable price range of 2022. Everyone wants to get unique and stylish clothes for all casual and formal events.
New Arrival Beechtree Winter Unstitched Collection for Women's 2022
Talented and professional fashion designers always do their best to provide customers with outfits. This winter clothing is always perfect and designed according to the demands of their customers. Girls always enjoy the best color prints and embroidery outfits. Furthermore, this winter collection is the complete package of new fashion styles.
Here we can provide beautiful winter dresses that can enhance your personality. It contains a wide range of amazing winter unstitched dresses. In addition, get unique winter dresses that include new arrival and impressive outfits.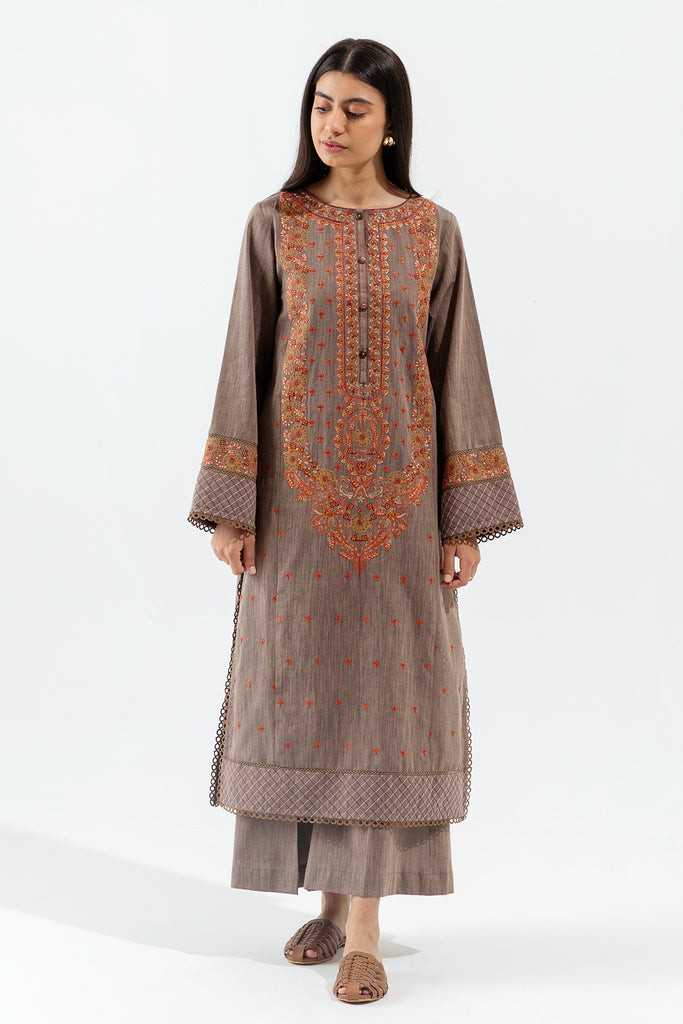 Embroidered brown shade khaddar shirt and matching pant PKR:3,450.
Blue regal jewel embroidered jacquard 3piece suit PKR:4,950 only.
Maroon printed khaddar shirt with a woven shawl and dyed pants available for PKR:4,850 only.
Black khaddar embroidered 3p suit for women PKR:5,150 only.
Bold tropical printed multi-color khaddar unstitched shirt and dupatta for women PKR:2,950 only.
Let's get a fresh winter look by wearing this gypsy tale embroidered khaddar shirt and matching pant for just PKR:3,250 only.
Sea Green embroidered shaded khaddar shirt and pant available for PKR:3,450 only.
Get a Chic Look With a Two-Piece Printed Khaddar Shirt With Trousers at the sale price from Beech Tree Brand shop up to 50% off Available Now PKR:2050 PKR:1640 Only.
Stylish Dream Printed Multi Color 2 Piece Shirt With Trouser Available Now PKR:2050 PKR:1640 Only.
Get Glamour Winter Look With Beautiful Green Color Two Piece Un-stitch Shirt and Trouser for ladies Available PKR:2050 PKR:1640 Save upto 50%.
Stylish Beech Tree Unstitched Winter Dresses Sale Upto 50% Off
Girls get ready for the new arrival beech tree brand un-stitch winter dresses sale collection 2022 up to 50% off prices on all items. if you have not yet purchased your favorite brand of unstitched winter dresses? Then it is a golden chance to get most leading fashion brand "Beech Tree" Un-stitch winter sale dresses and save up to 50% off given below with prices to shop online now in Pakistan.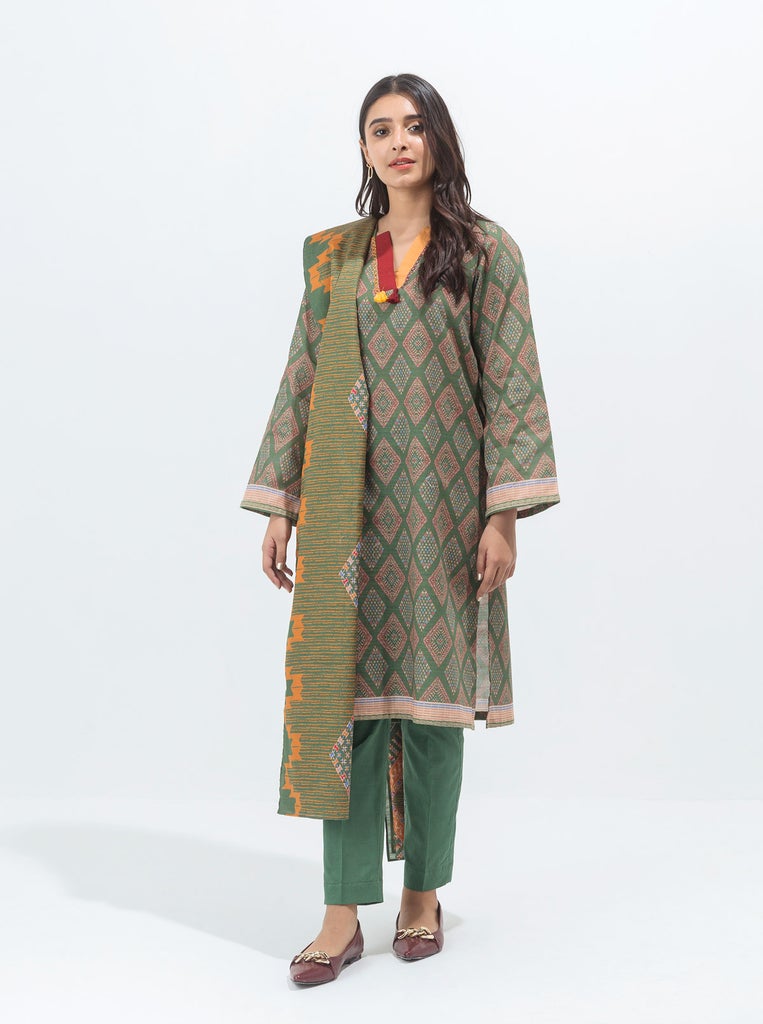 Printed 2-Piece Green Color Shirt With Dupatta Buy Now PKR:2250 PKR:1800 Only.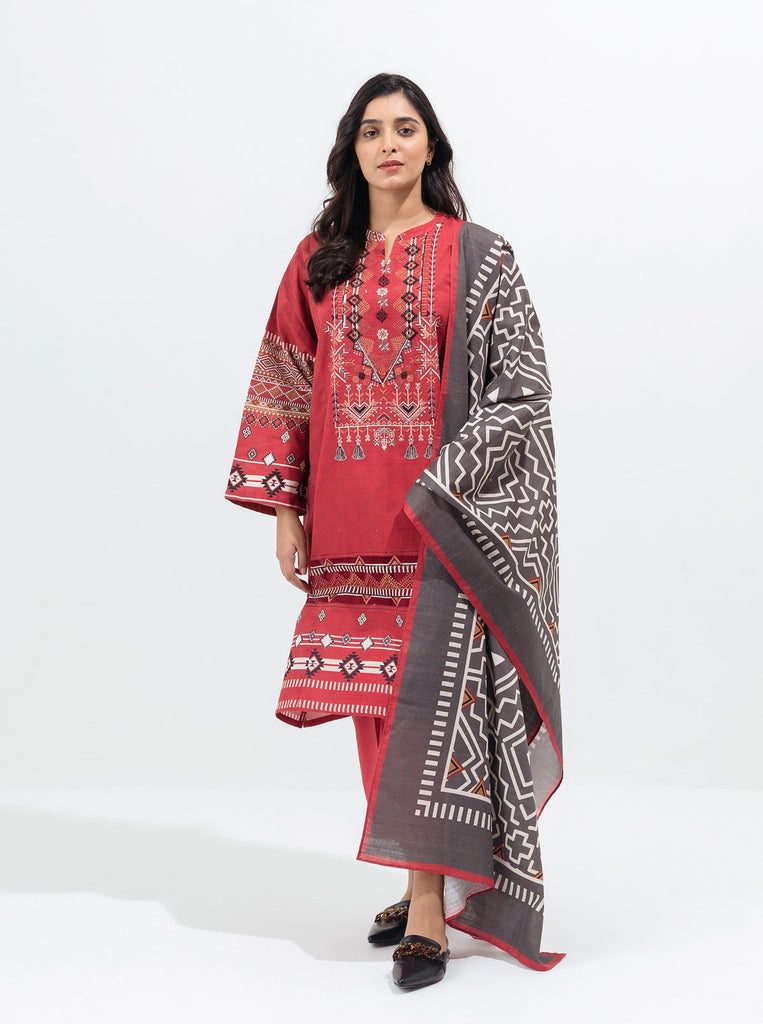 Stylish Embroidered Two Piece Khaddar Embroidered Shirt with embroidered borders paired with khaddar printed dupatta PKR:2550 PKR:2040 Only.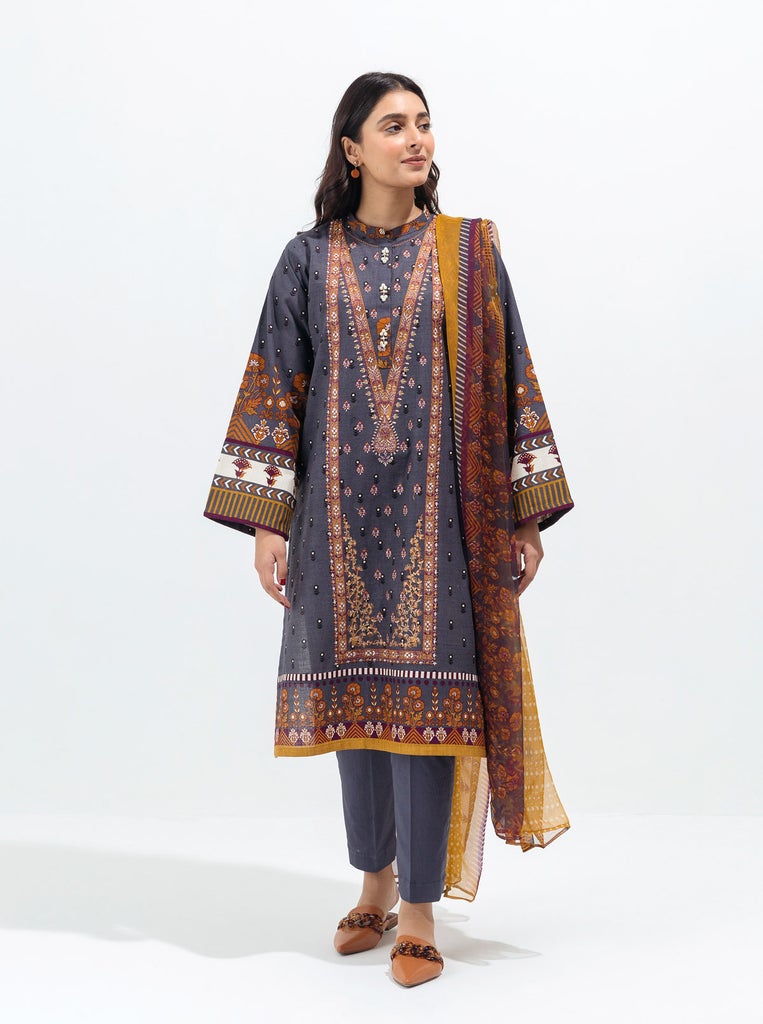 Beautiful Grey Color Un-Stitch Embroidered Shirt With Chiffon Dupatta Available At Sale Price Save Upto 50% Now PKR:2350 PKR:1880.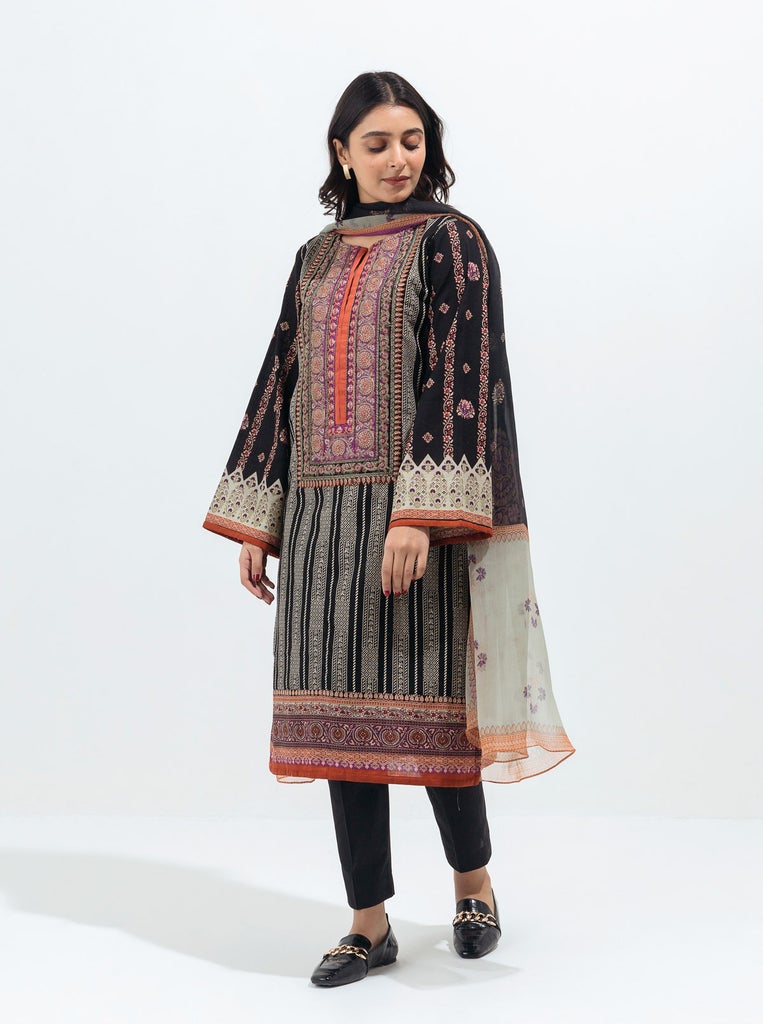 Stylish Black crystalline printed 2PC Shirt and Chiffon dupatta for ladies' wear at sale price PKR:2350 PKR:1880 Only.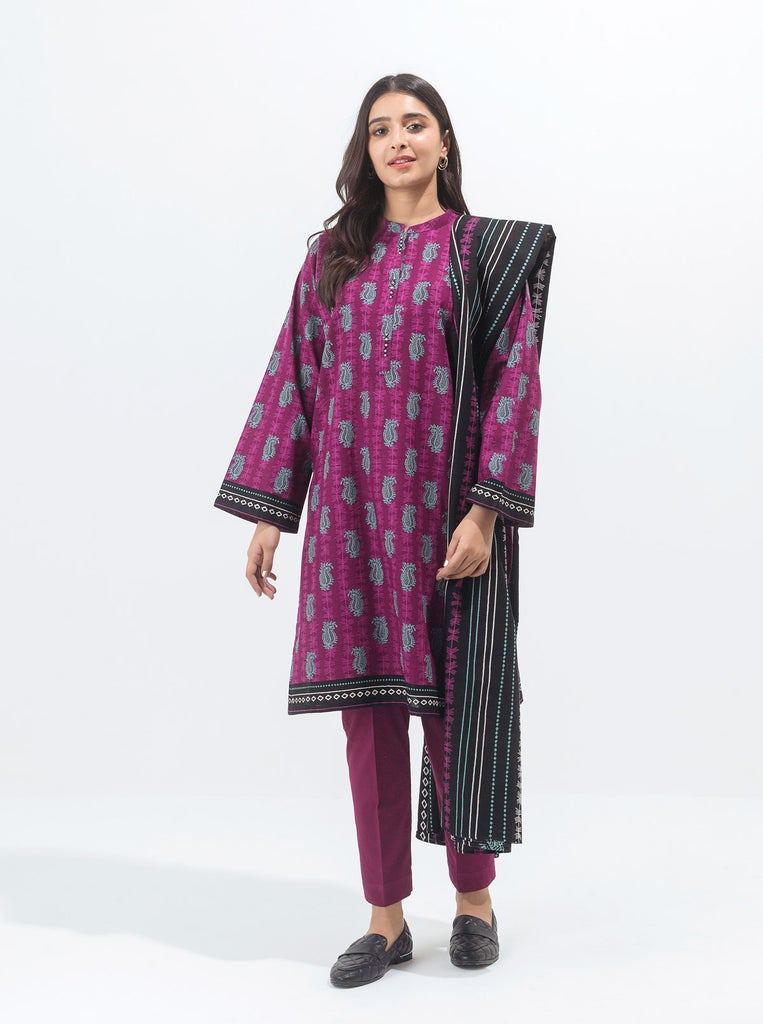 Purple Colour Printed 3PCs Khaddar Suit by Beech Tree Sale 202 Available Now PKR:2950 PKR:2360 Only.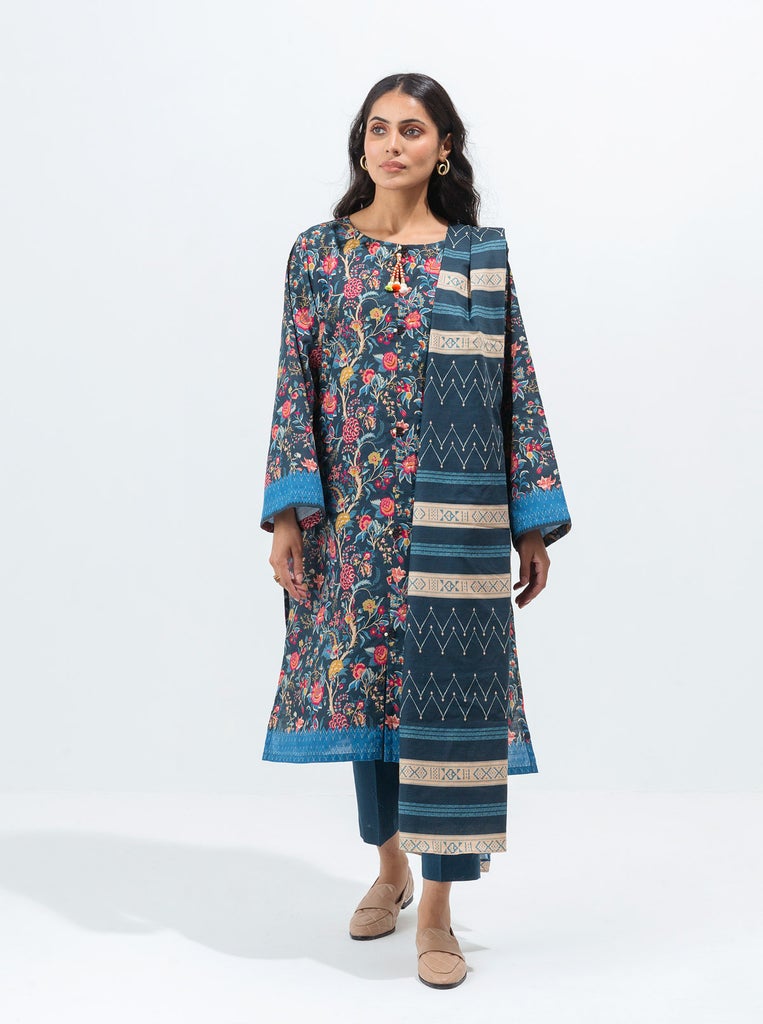 Bashful Botanical Printed Three Piece Khaddar Fabric Suit For Women's Buy Now For PKR:2950 PKR:2360 Only.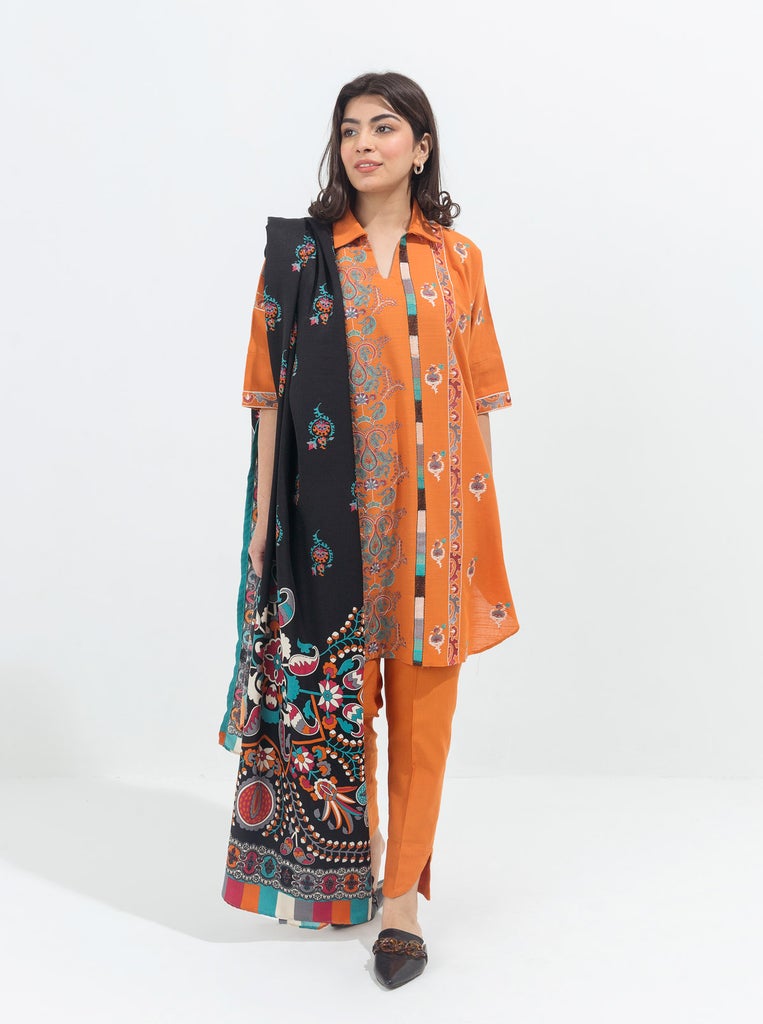 Embroidered Khaddar Shirt and Shawl available in orange color PKR:3250 PKR:2600 Only.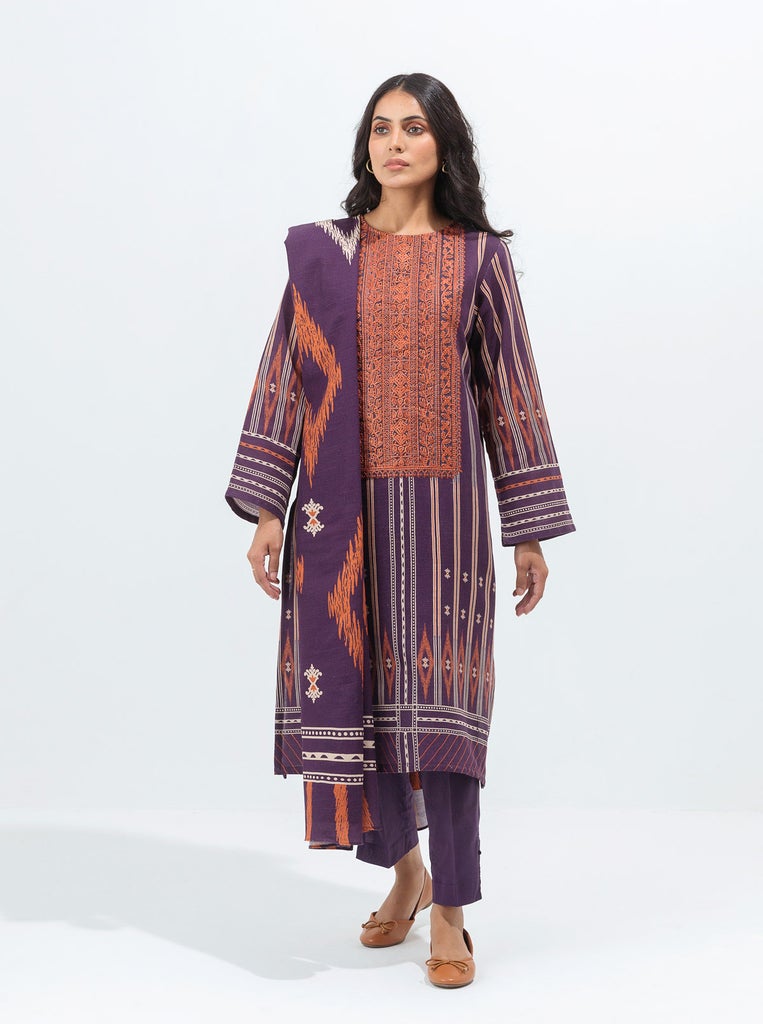 Stylish Purple Color Embroidered 3 Piece Khaddar Suit for trendy women available at sale prices now buy PKR:3350 PKR:2680.
Get Stylish Look With Scarlet Gleam Printed Shirt With Shawl and trouser 3P collection by beech tree brand 50% off Purchase now PKR:3450 PKR:2760.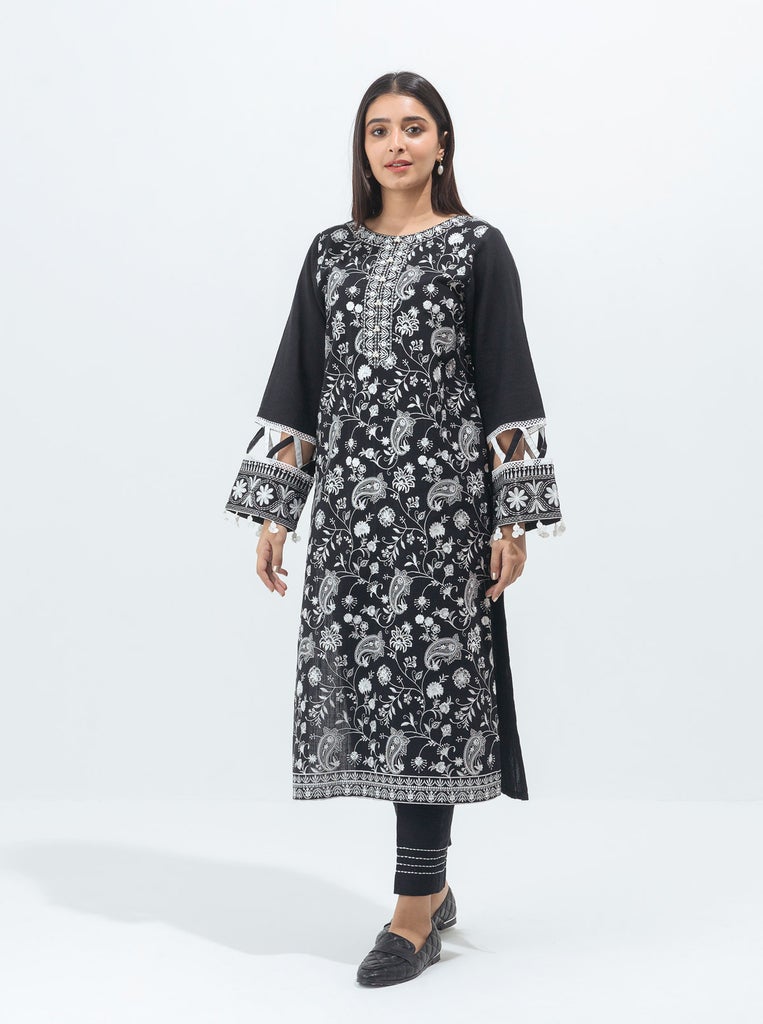 Let's enhance your personality with a stylish black embroidered two-piece khaddar suit for women's Available PKR:3450 PKR:2760.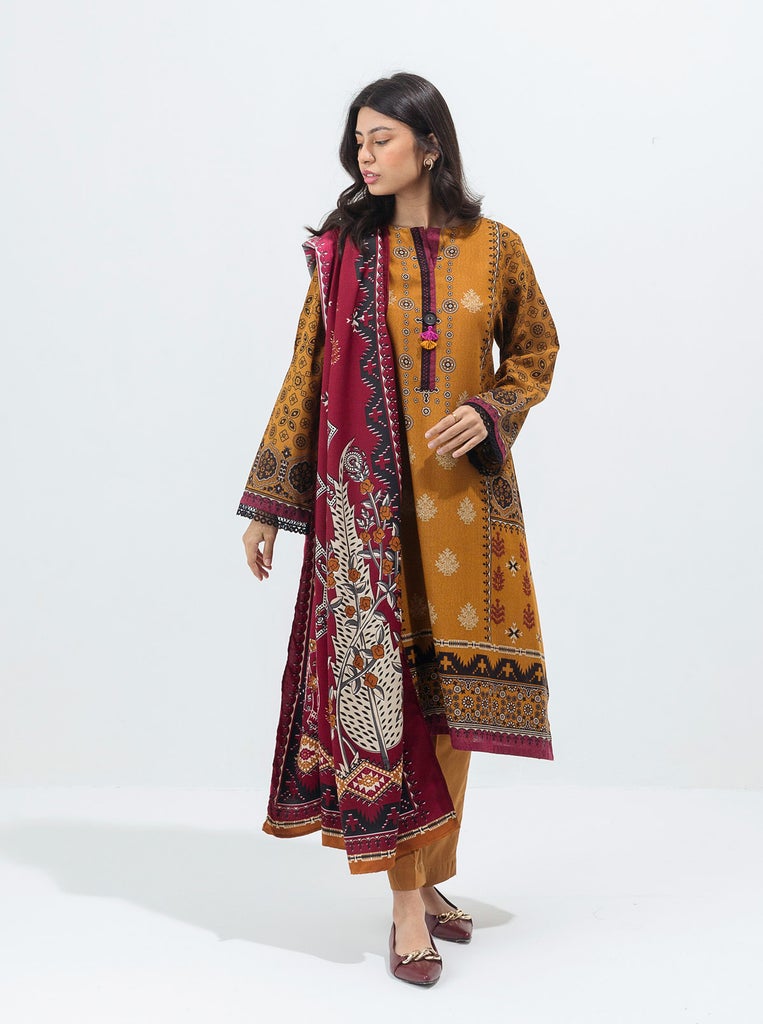 Golden Printed Khaddar Shirt With Trouser and printed shawl for glamour look PKR:3450 PKR:2760 Only.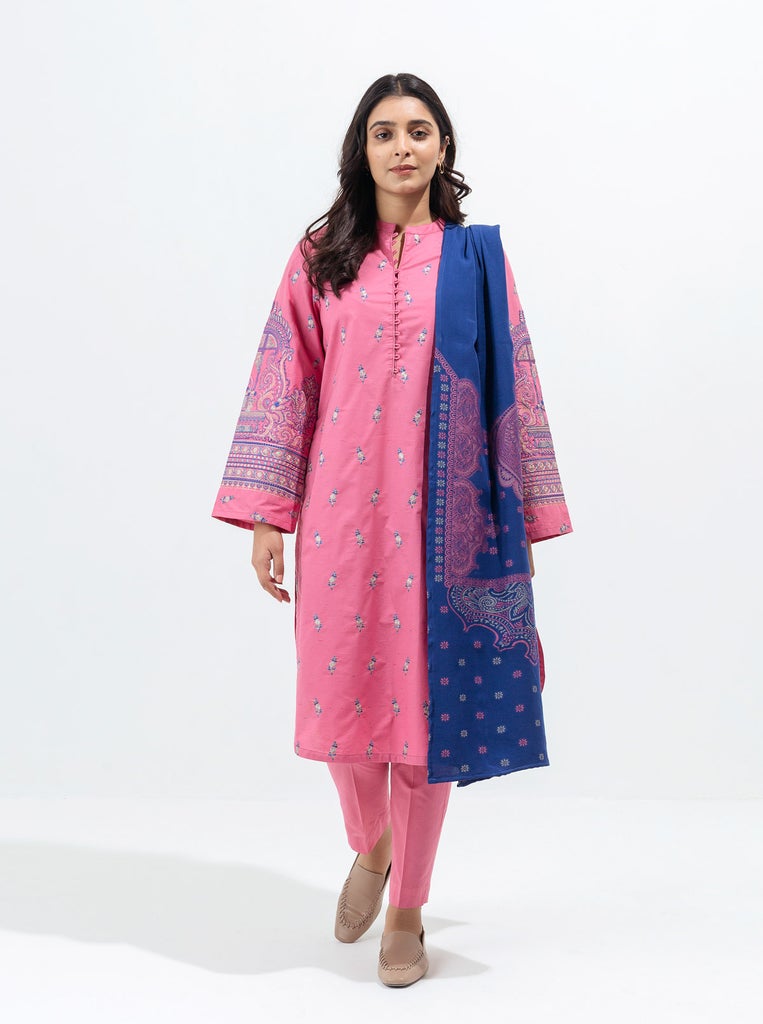 Pink Color Embroidered Khaddar Two Piece Shirt with dupatta PKR:3450 PKR:2760 Only.
See More: Beechtree Winter Vol-2 Collection