Sapphire 11 11 Sale 2022 Upto 70% off (Shop Online)
Let's get upto 70% off prices on the Sapphire 11 11 Sale collection 2022 in Pakistan. If you want to save a lot of money this November? Then this post is perfect for you to get the finest clothing up to 70% off prices.
The November sale has been in full swing in Pakistan for the past few days. Of course, this is a perfect chance for all those women who love to shop for branded clothes at low prices.
Sapphire 11 11 Sale 2022 Up to 70% off With Price
It is every woman's desire to shop online for branded clothing at such a low price. Hence, avail of this biggest winter sale offers and save up to 70% discount on winter clothing.
Now sapphire brand winter November sale collections are available online and in-stores website. Therefore, get a unique inspiring look by wearing these sapphire winter suits. A wider range of clothing than ever is now available for upcoming customers. Furthermore, buy your favorite dresses as soon as possible before the sale ends.
Sapphire November 11-11 Sale
Sapphire winter November sale fulfills the desire of every woman with 70% off prices on all products. We recommended our viewers to shop online for unstitched & ready to wear clothing from the sapphire brand shop. Refresh your wardrobe with these amazing outfits that can be used for formal as well as occasional functions.
Let's make your winter season special with this luxury, embroidered winter various design outfit. Just scroll down this page and buy your desired winter suit.
See More: Khaadi 11-11 Sale With Price
Off-white cotton embroidered unstitched 3piece suit PKR:7,490 PKR:5,992 only.
Peach color unstitched lawn shirt PKR:1,490 PKR:1,192 only.
Stylish blue & off-white color lawn ready-to-wear A-line shirt PKR:4,490 PKR:2,918 only.
Embroidered purple color A-line shirt for women PKR:4,990 PKR:3,242 only.
Let's get a unique look by wearing this multi-color tissue dupatta available for PKR:2,490 PKR:1,618 only.
Blue Printed voile dupatta PKR:1,490 PKR:968 only.
Off-white embroidered cotton frock PKR:4,490 PKR:2,918 only.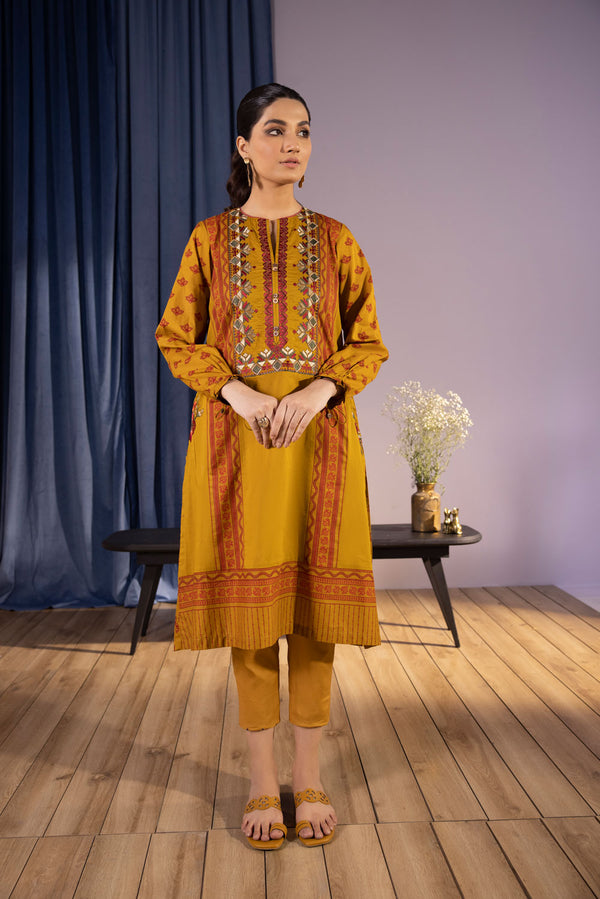 Get an elegent look with this lawn embroidered kurta PKR:4,990 PKR:3,243 only.