Nishat Linen Summer Lawn Sale 2023 Collection Flat 50% Off
Add a new refreshing wardrobe and enjoy this summer new year full of quality fabrics by Nishat Linen Summer Lawn Sale 2023. Nishat Linen Lawn Sale 40% & 50% Off 2023 starts on 4th June 2023. As we know the quality of fabric & new innovative art is only the success of a clothing brand. Therefore, today in this post we are sharing the newly launched Fusion Tops summer/winter collection by Nishat linen professional experts who have specially designed these outfits.
Furthermore, this brand works to provide an up-to-date collection for women. this season gets ready to shop online at Nishat Linen's wide range of casual, unstitched, ready-to-wear, and luxury prêt Fusion Tops for women.
New Arrival Nishat Linen Lawn Sale 2023 Flat 40% & 50% Off
These dresses are available in lawn,karandi, and khaddar shirts and have the latest winter/summer combination of dupattas and pants. Furthermore, all of these amazing prints and unique embroidery work make your winter season more enjoyable. As we know summer/winter collections by leading clothing brands are available on the official website. So, just click on the given link to locate the official website or visit the nearest Nishat linen shop.
Here guys you can easily find the latest and new summer prints collection of Nishat linen that is given below. Scroll down this page and get the latest Nishat Linen summer season sale Collection 2023 with the price and perfect designs for you. In this post, you can find the following collection with price tang
Nishat Linen Fusion Tops
Lawn collection
Spring summer lawn for women
Ready to wear lawn collection
Luxury prêt collection
Freedom to buy the collection
Sale collection by Nishat linen
Festive collection
Unstitched Winter collection
Nishat Linen Summer Sale Unstitched & Ready to Wear Collection 2023
New arrival spring summer lawn, cotton collection 2023 containing a wide range of unstitched and ready-to-wear prints & embroidery work summer dresses at the discount price range.
If you do not buy your summer lawn dresses then select one dress from them, this summer collection contains unstitched, ready-to-wear, lawn, cotton, and cambric dresses for casual and formal wear collection in the latest designs.
Stylish blue lawn unstitched 3-piece summer suit Rs:5580 Rs:4080 only.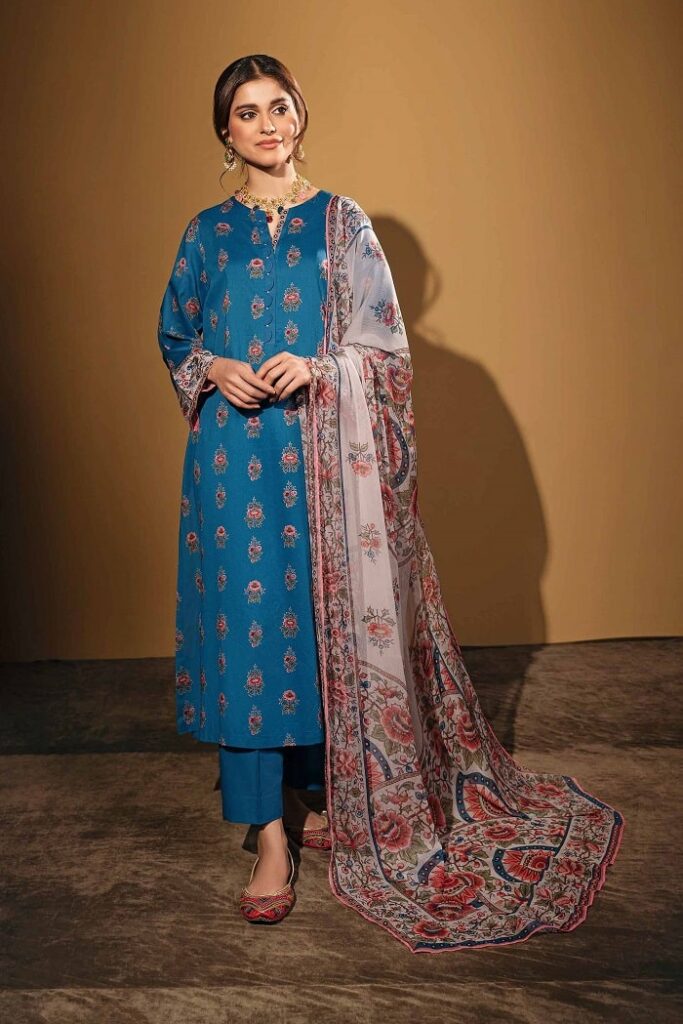 Let's enhance your charming look with this blue lawn printed unstitched 3-piece suit Rs:4990 Rs:3792.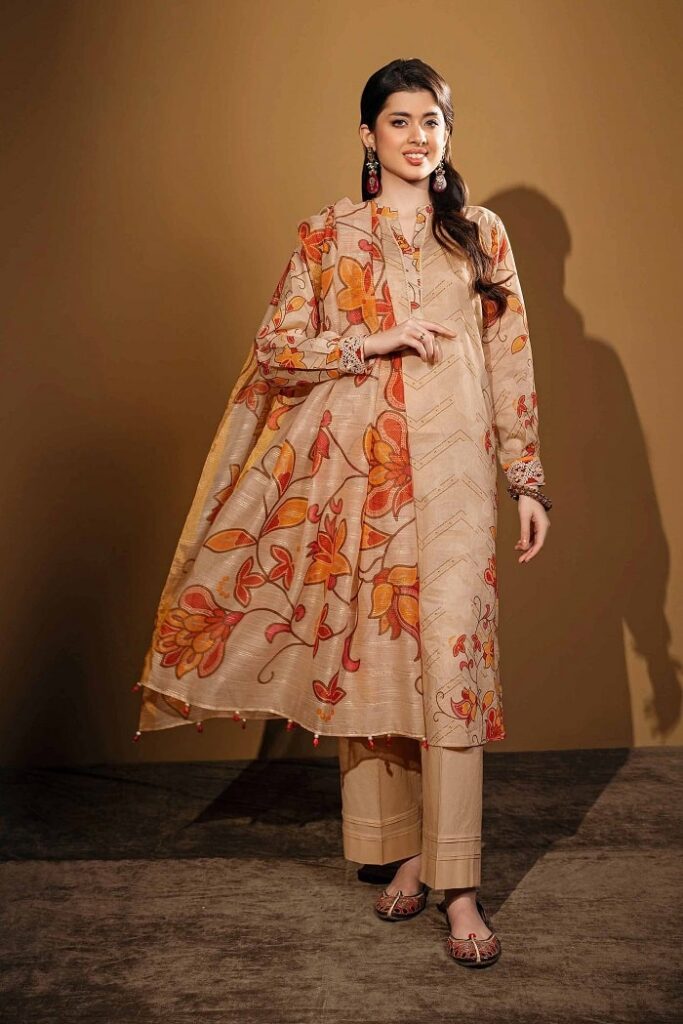 Get the perfect look this season with this light orange and off-white color 3-piece unstitched suit Rs:5690 Rs:4267.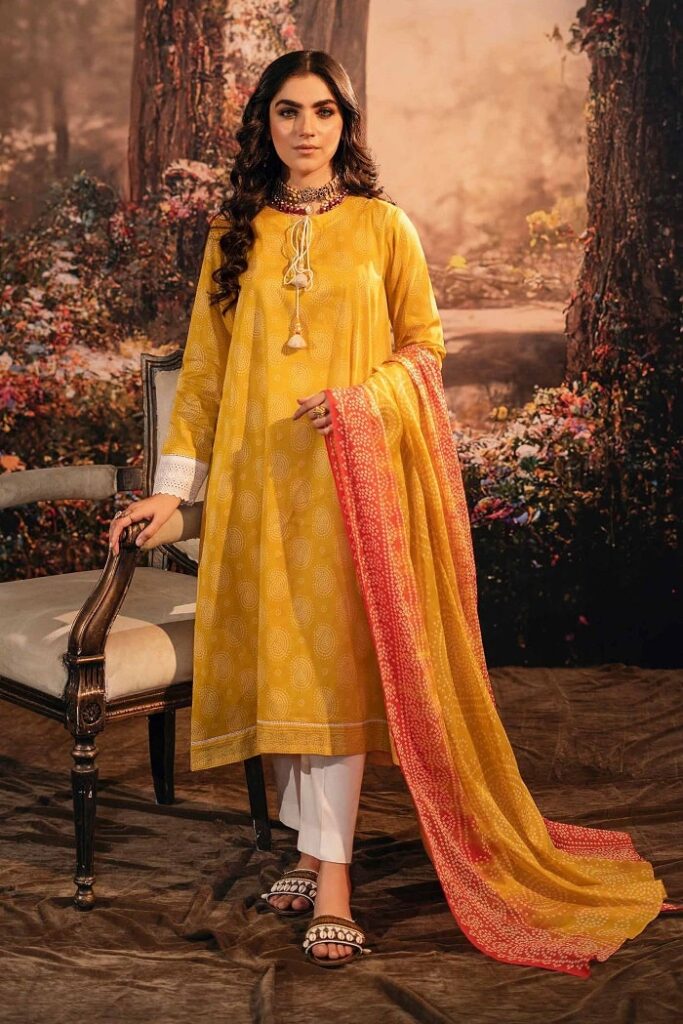 Rs:3490 Rs:2617 unstitched 2-piece suit.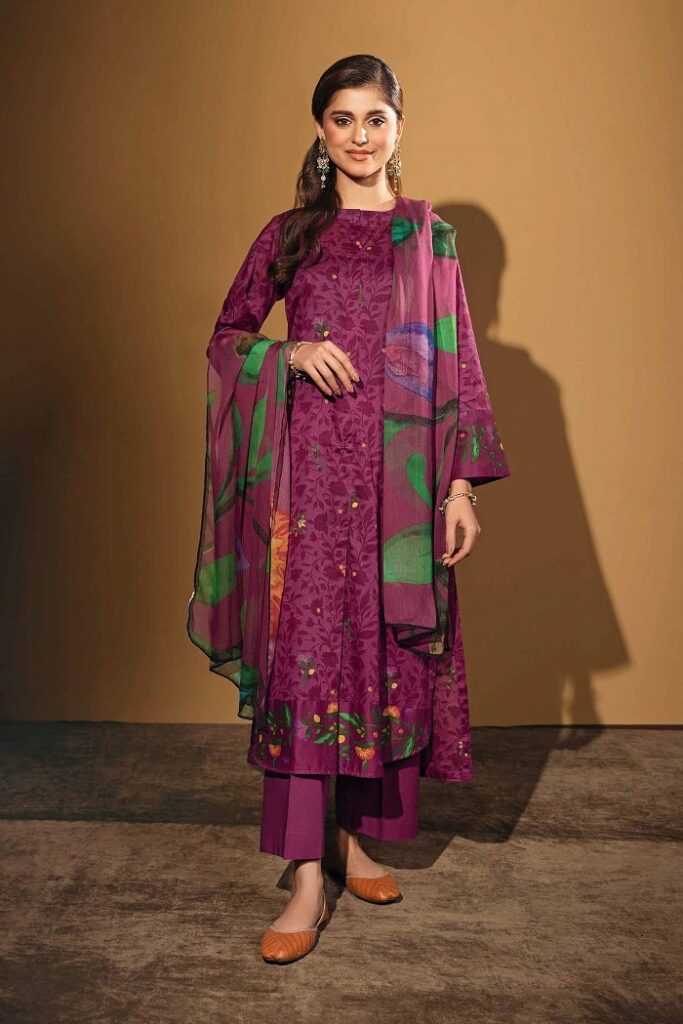 Lovely floral printed style shirt with dupatta and trousers Rs:4990 Rs:3742 only.
Pink Lawn unstitched printed three-piece suit Rs:7,590 Rs:5,692.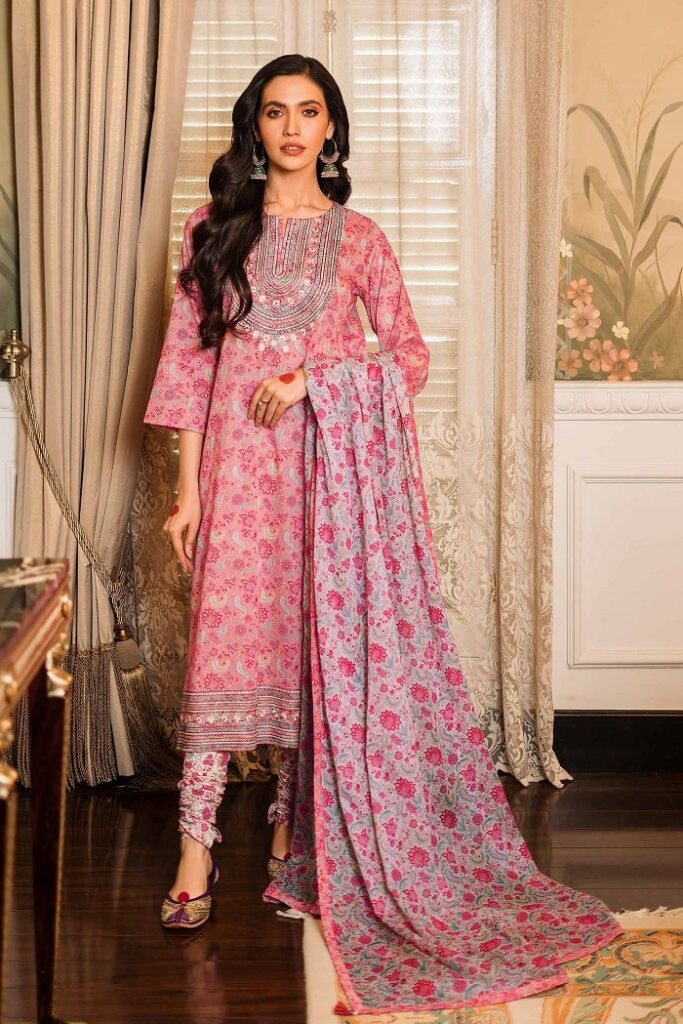 Lovely pink color printed unstitched suit Rs:7690 Rs:5767.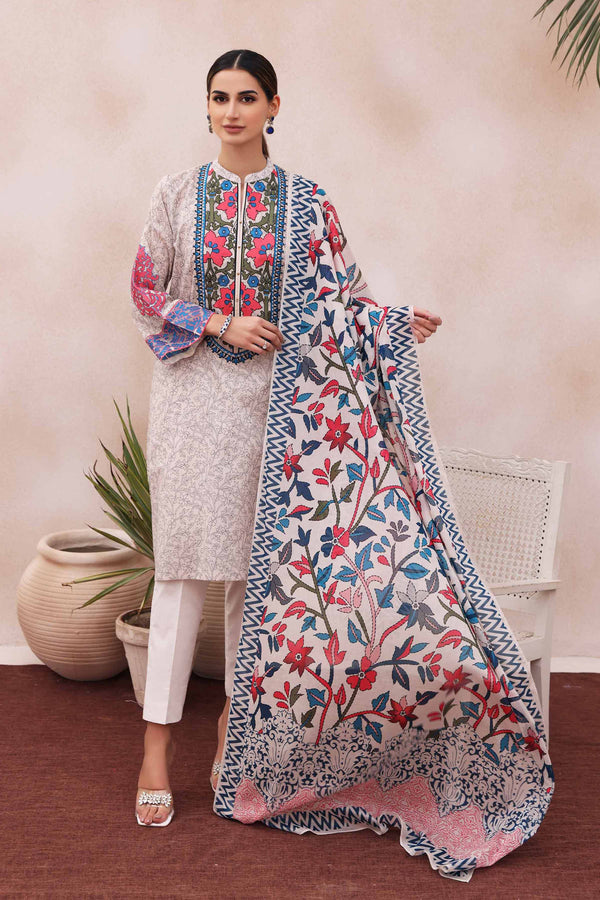 Let's look perfect with this printed embroidered off-white color 3-piece unstitched suit PKR:6550 PKR:5074 only.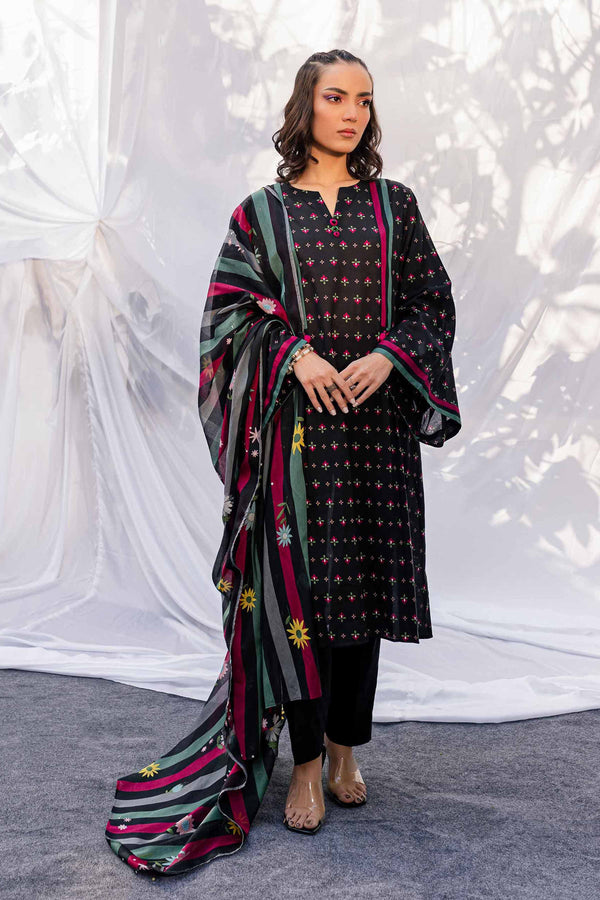 Black lawn printed unstitched 3-piece suit PKR:6550 PKR:4057.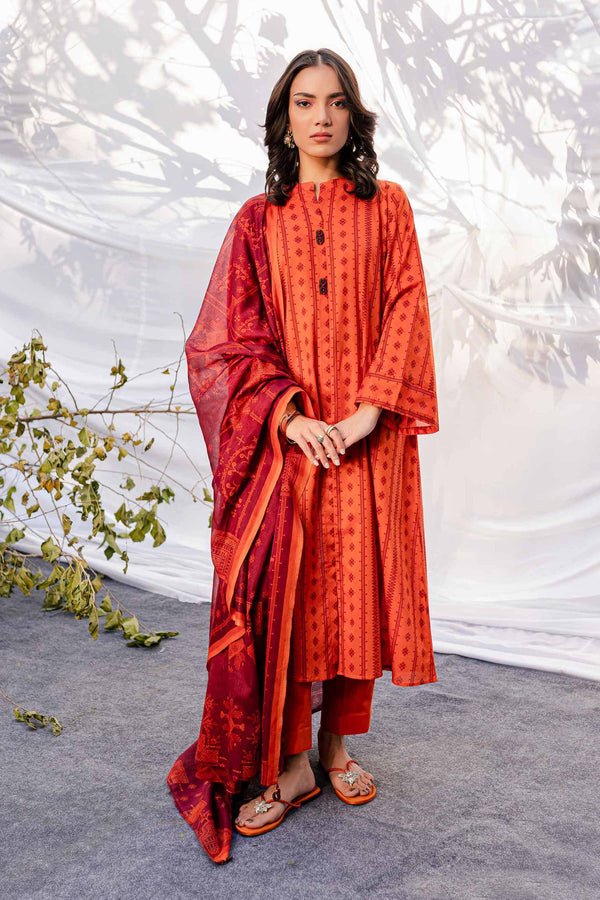 Get a unique summer look by wearing this 3-piece lawn orange color suit PKR:6550 PKR:4074.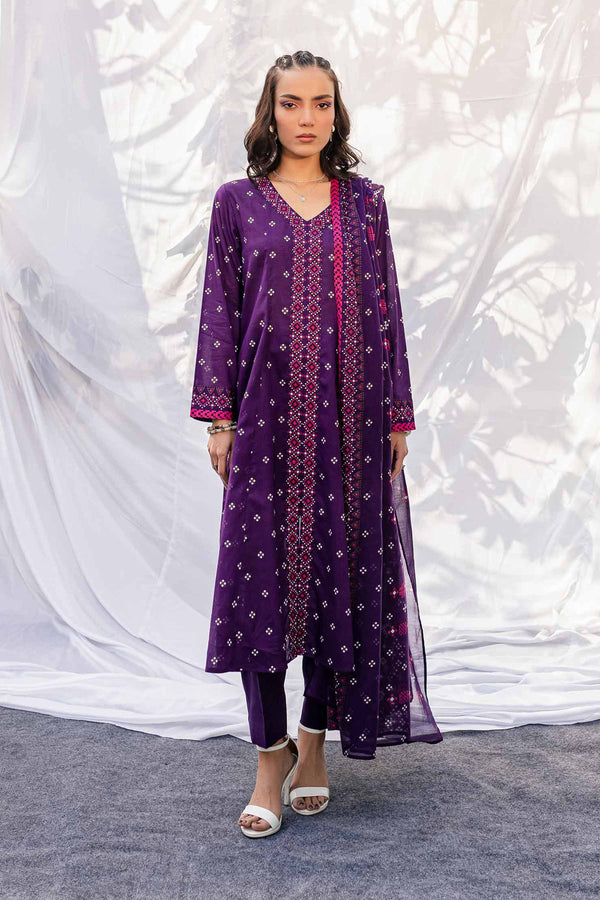 Make your outfit splendid by wearing this printed wine color lawn unstitched 1piece shirt available for PKR:2550 PKR:1572.
Printed embroidered burgundy color 3piece suit PKR:6550 PKR:5074 only.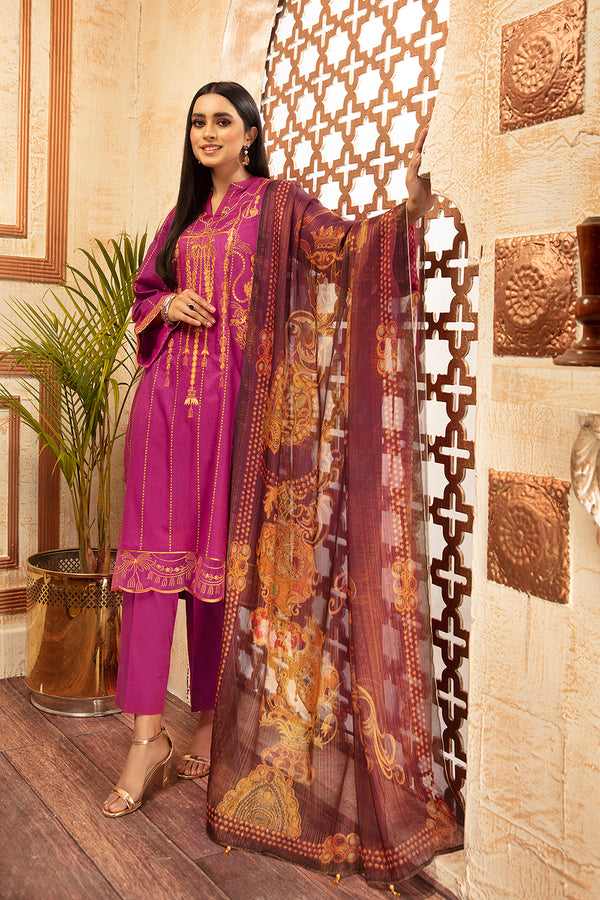 Stylish deep magenta color summer lawn unstitched 3piece suit PKR:5,700 PKR:3,420 only.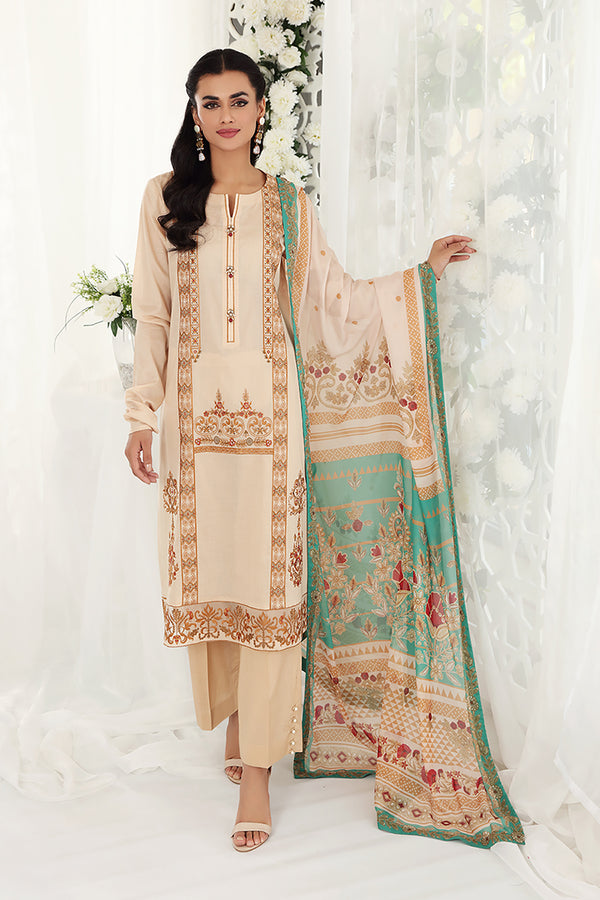 Off-white summer lawn unstitched lawn shirt with silk dupatta PKR:4,690 PKR:2,814.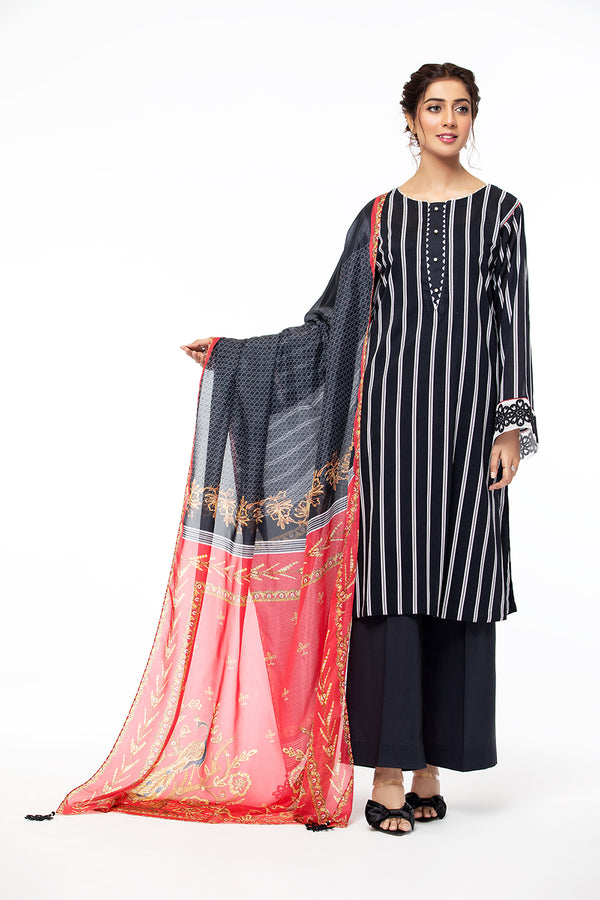 Enliven your hidden beauty by wearing this black lawn unstitched 3pc summer suit PKR:4,650 PKR:2,790 only.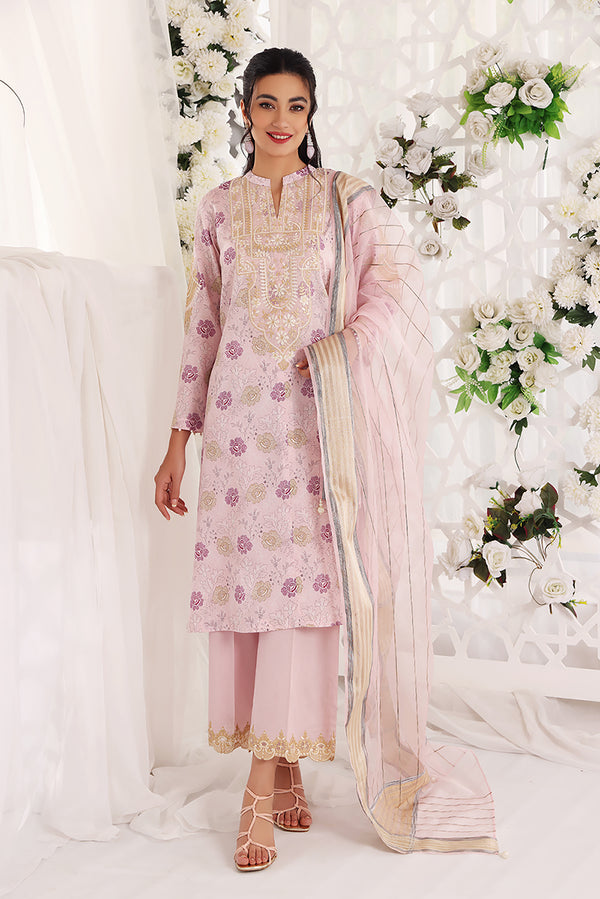 Powder pink color lawn embroidered 3piece suit PKR:5,200 PKR:3,120 only.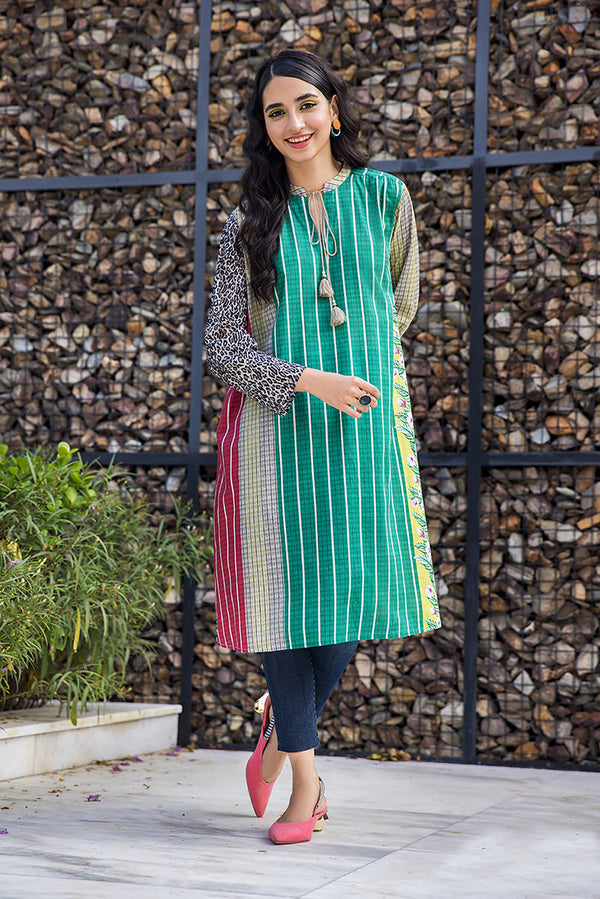 Multi-color lawn 1piece shirt PKR:4,200 PKR:2,100.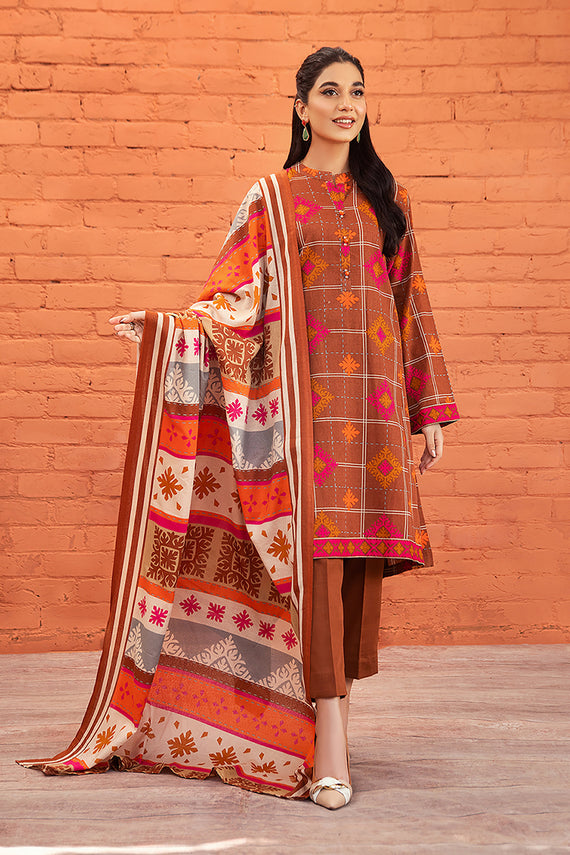 Enrich your style with this dull orche khaddar 3-piece suit available for just PKR:4720 PKR:3,776 only.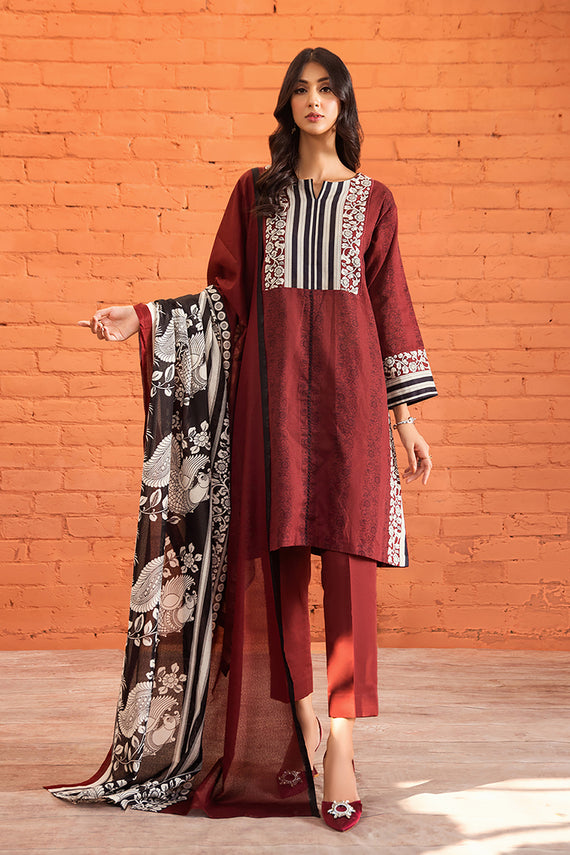 Dark Maroon and black color khaddar printed unstitched 3piece suit PKR:4720 PKR:3,776 only.
Nishat Linen Unstitched Lawn Sale Collection 2023
This lawn collection contains a wide range of bright and colorful lawns 2 piece, 3 piece suits are all for you. Furthermore, these unstitched lawn dresses with digital lawn prints and embroidery work dresses provide you're a unique stylish outlook anywhere.
Furthermore, this unstitched Nishat linen lawn collection is complete with a combination of embroidered lawn shirts, cambric-dyed trousers, and printed chiffon dupattas. Hence, here we are sharing the latest designs of the lawn unstitched summer collection with the price tag given below.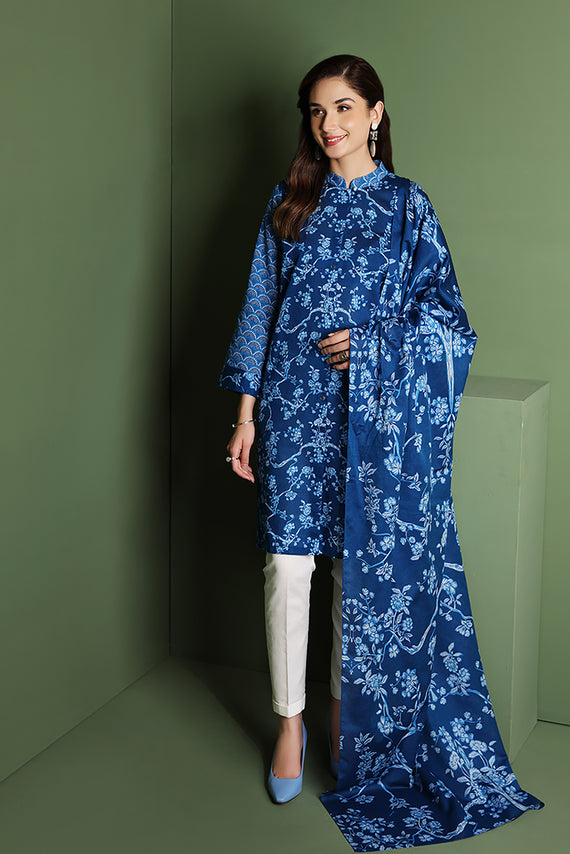 Printed 2-piece unstitched khaddar suit PKR:3290 PKR:2,632 only.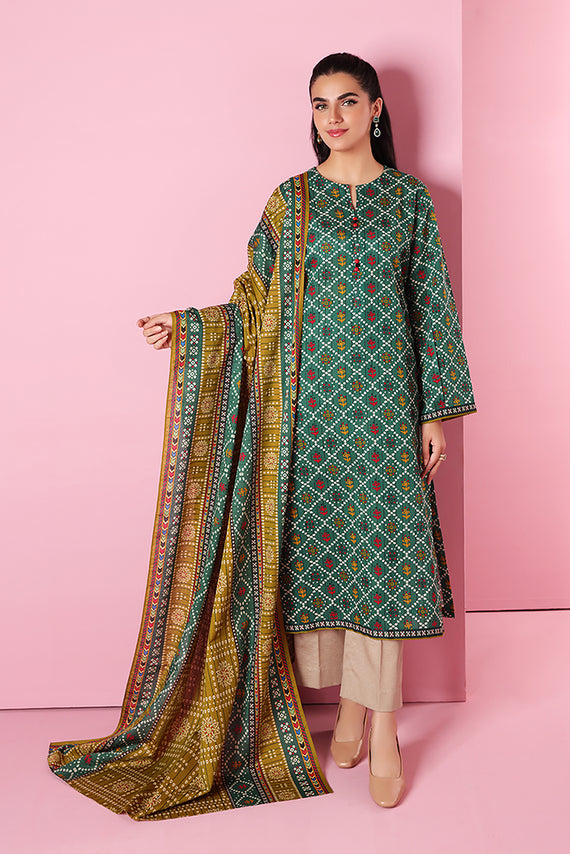 Let's elevate your look by wearing this green khaddar 3-piece suit PKR:3,290 only.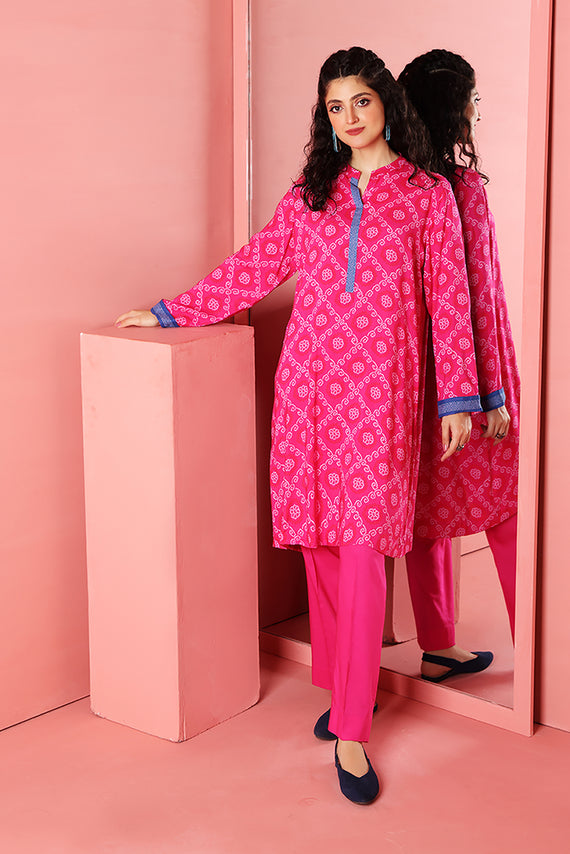 Lovely pink color unstitched linen suit PKR:2,990 only.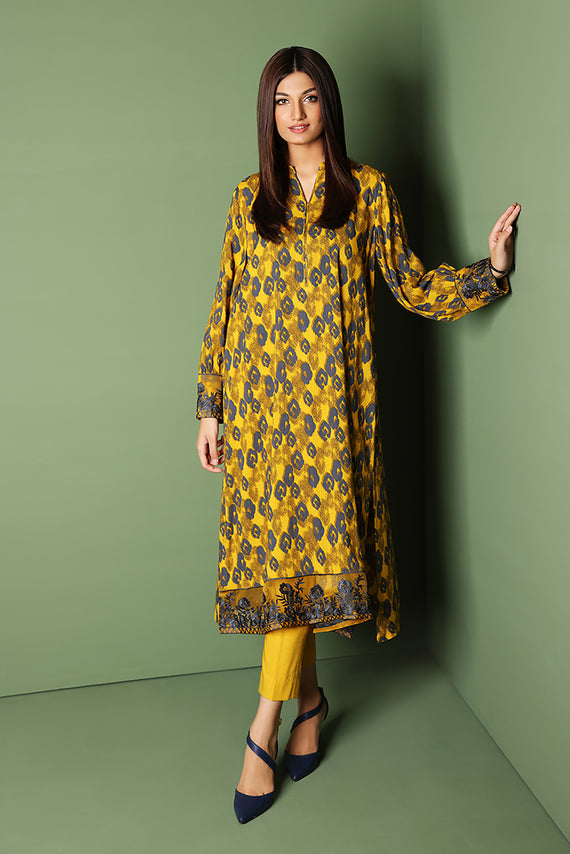 Create a winter unique look with this embroidered unstitched linen shirt and trousers PKR:3,990.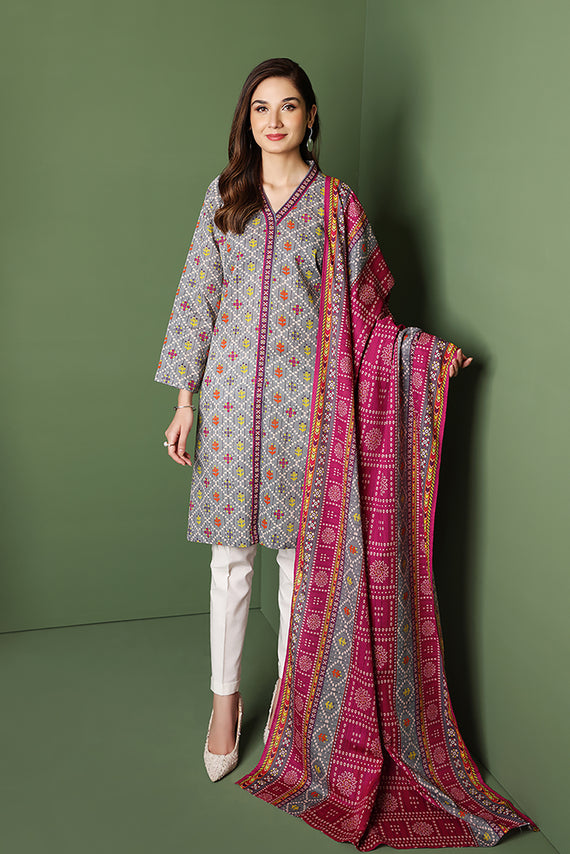 Keep your look classic with this 2piece printed pink & grey color suit PKR:3,290 only.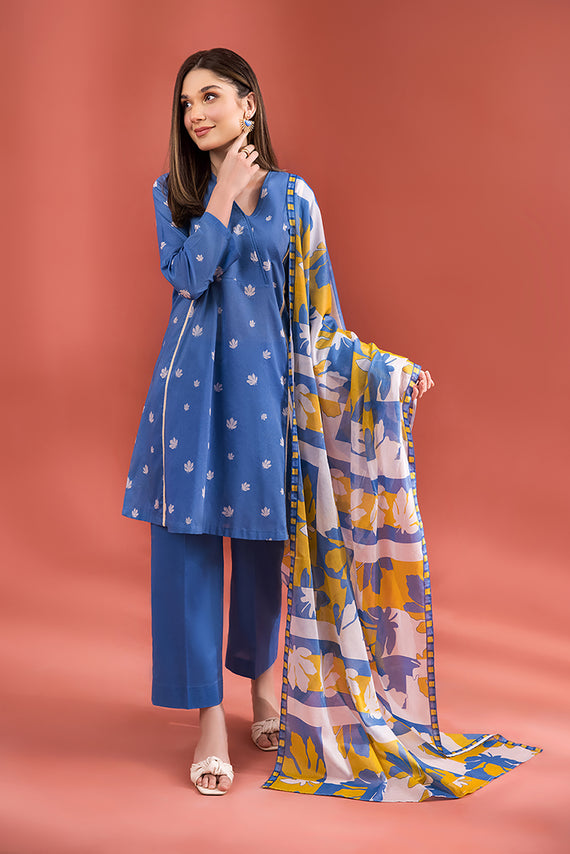 Let's get a glam funky look with this blue printed blue lawn 3pc suit PKR:5720 PKR:4720 only.
Yellow lawn floral printed unstitched 3pc suit by Nl PKR:3720 PKR:2832.
Make your look lavish by wearing this green lawn ethnic print style 3 pc suit available for PKR:3720 PKR:2832
Enhance your summer look by wearing this maroon lawn printed 3pc suit available for PKR:3720 PKR:2832 only.
Let's make your look more beautiful with a mauve color embroidered 3piece suit PKR:6,990 only.
Let's add a new style by wearing this black lawn unstitched 3piece suit PKR:3,990 only.
Explore the new version of fashion by wearing this printed 3piece un-stitch suit PKR:3,990 only.
Get the bold joyful look with this embroidered pink lawn shirt with trousers available for PKR 8,900 only.
Let's get the traditional look with this latest pret summer shirt available for PKR:3,200 only.
Nishat Linen Ready to Wear Lawn Dresses Collection 2023
Going to talk about Nishat Linen's ready-to-wear lawn shirts collection 2023-2024 for women in Pakistan. As we know Nishat Linen is a clothing brand and online selling shop in Pakistan. This brand works to provide soft and more stylish fabrics like lawn, cotton, chiffon, silk, khaddar fabrics, etc.
All of these latest designs and frock styles are available in long and short shirt designs. The price range of these Nishat Linen ready-to-wear dresses starts from PKR:2000 to PKR:4000 only.
See More: Khaadi Lawn Collection with Price Shop Online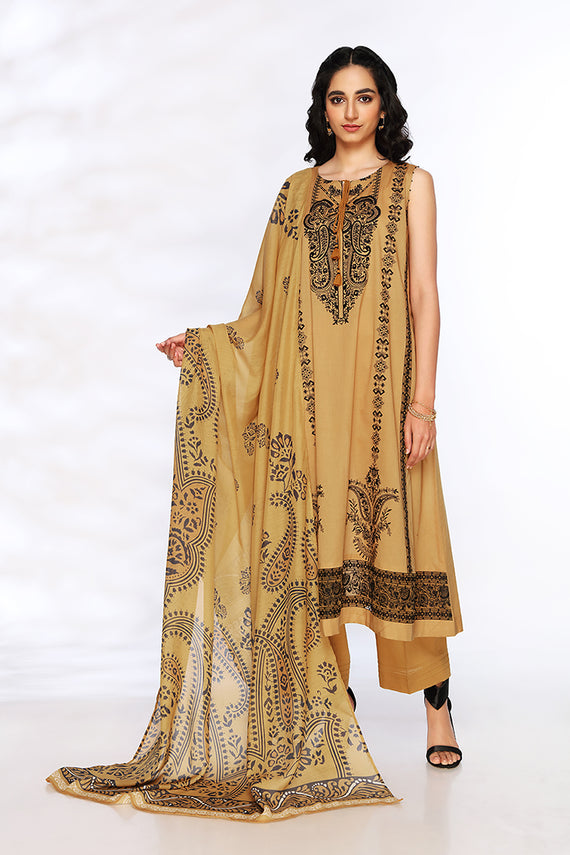 Embroidered 2 Piece Print Lawn Suit PKR:4590.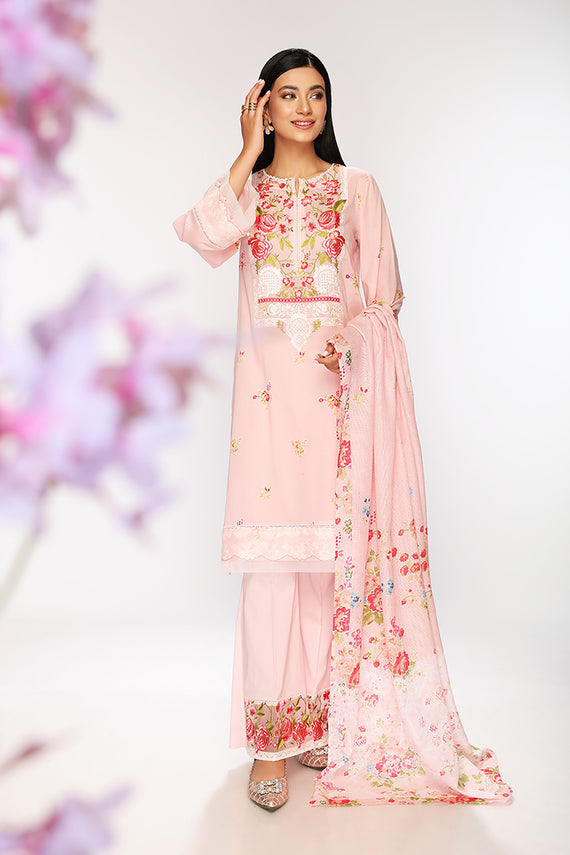 Light Pink color beautiful floral print lawn suit PKR:5790.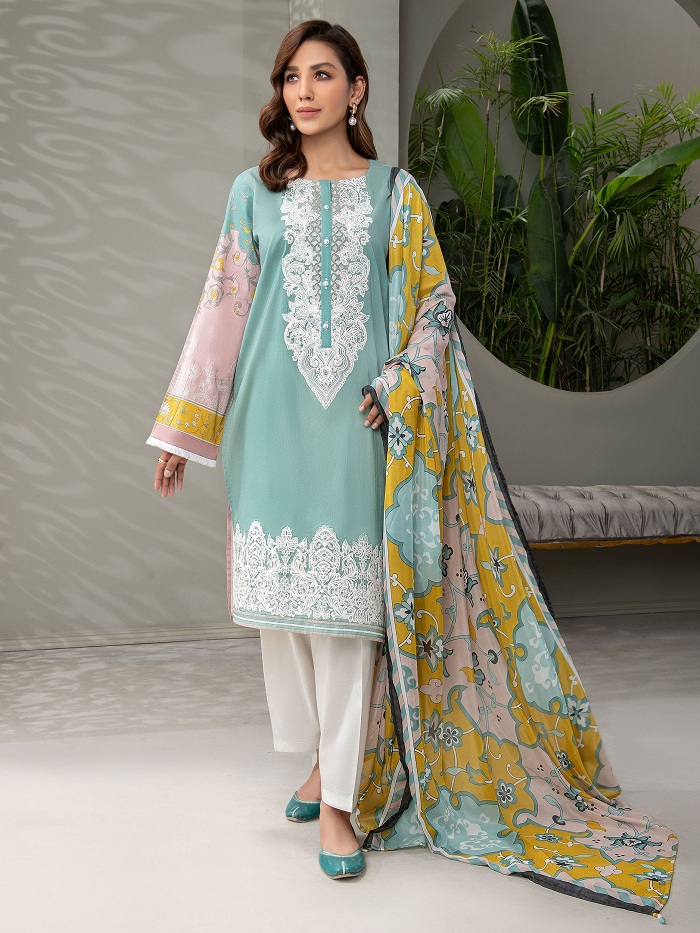 Aqua two-piece Embroidered lawn suit Rs.3499/- Only.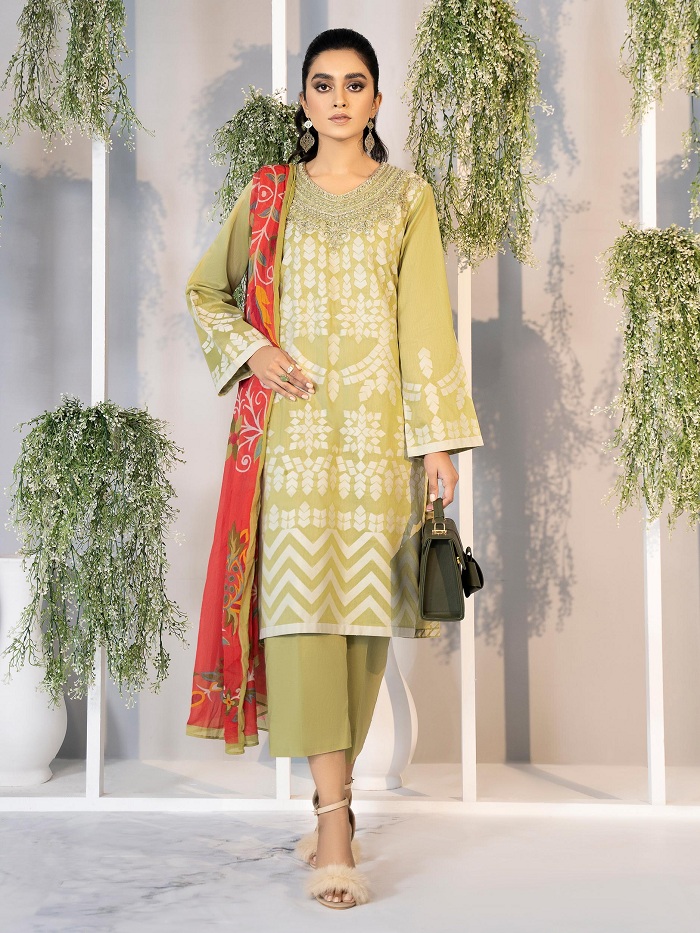 Embroidered Jacquard 2 piece Suit Rs.3499/- Only.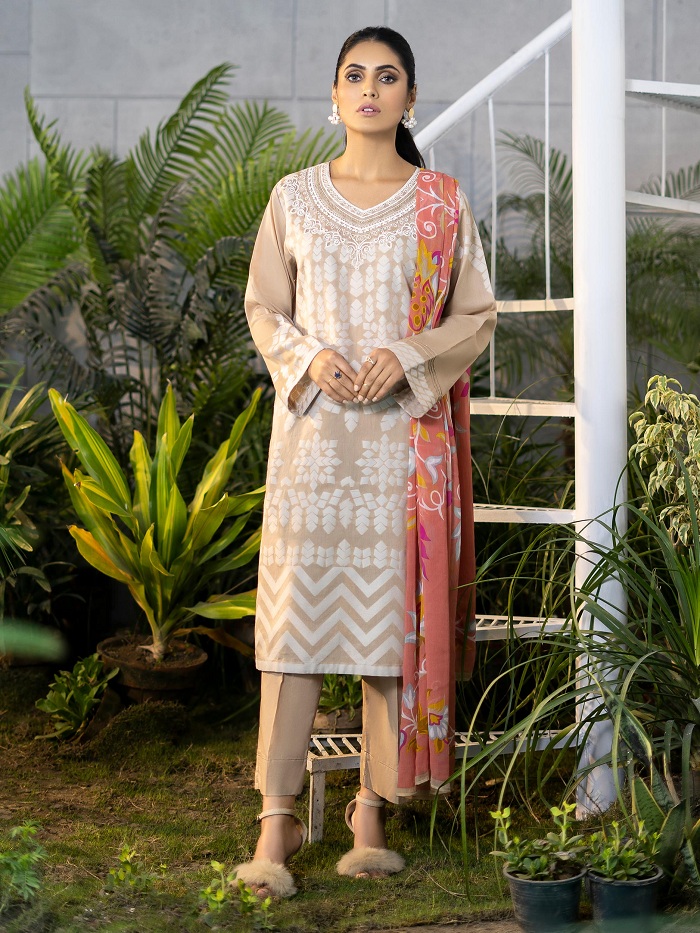 Beige 2-piece Embroidered Jacquard Suit for Summer'23 by NL available for Rs.3499/-
Un-stitch Embroidered Lawn 2piece Suit Available in Rust Color for Rs.3,999/-
One-piece printed lawn shirt floral print with bewitching style Rs.1199/- Only.
Pink color un-stitch 2 piece lawn suit with beautiful classic print Rs.2099/- Only.
Classic print 2 piece lawn suit Rs.2099/- Only.
Rs.3699/- Only.
Checkered Print Embroidered Lawn (Shirt + Dupatta) Rs.2499/- Only.
The traditional pattern in the stripe on the shirt pink color two-piece (Shirt+Dupatta) Only.
Stylish floral print embroidered two-piece suit for summer season 2023 Rs.4299/- Only.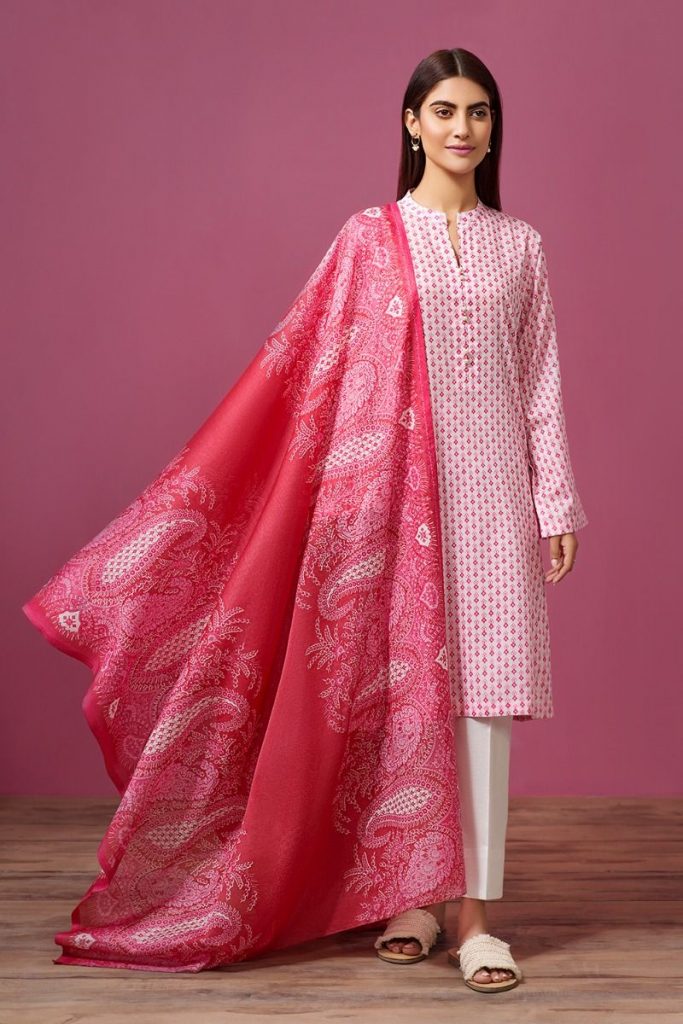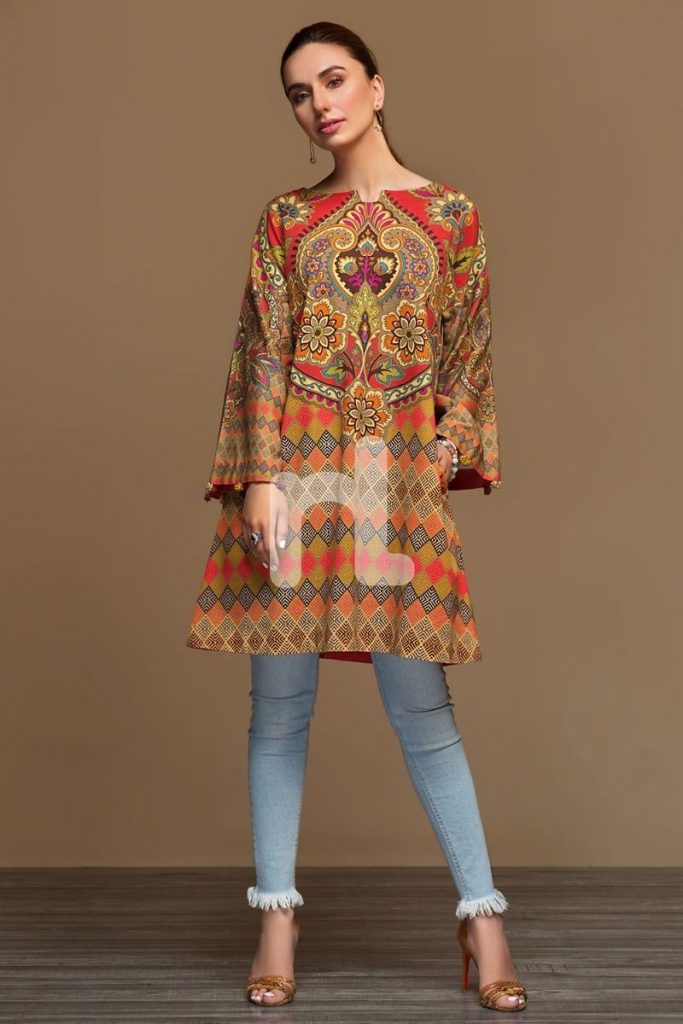 Nishat Linen Luxury Collection 2023
This new range of trendy & stylish dresses contains an unstitched luxury summer collection of 2023 for Pakistani women. all of these luxury unstitched dresses are designed according to the latest fashion trends in Pakistan.
Nishat Linen provides a wide range of luxury unstitched dresses. These dresses are digitally printed with embroidered work of lawn. In addition, this collection contains poly net, swiss cotton, and silk fabrics.
Nishat Linen freedom to buy Lawn collection 2023
Finally, the Nishat linen freedom collection contains a very attractive and well know category in the summer collection of 2022-23. In addition, this lawn collection is containing single lawn shirts, and three-piece dresses with the freedom to unique lawn fabrics at an affordable price range. Furthermore, the price of each dress is completely different from the other.
Nishat Linen Sale 2023 Winter Clearance Collection With Price
New arrival Nishat linen Sale 40% Off Collection 2023 is now available at the official website of the brand shop. Nishat linen always provides new fashion dresses for the upcoming season. Therefore, these lawn dresses are highly adorned with stylish digital lawn prints with floral and geometric designs.
This brand work day and night to provide unique embroidery work outfits at an affordable price range. Shop online lawn dresses through the Nishat Linen brand's official website and enhance your personality. Here we are sharing some colorful and new lawn-printed outfit designs for women's 2023.

---
Embroidered 3pc off-white color floral printed unstitched suit PKR:5,990 PKR:3,594 only.
Get a new look by wearing this brown & purple color jacquard fabric 3pc suit PKR:10,990 PKR:6,540 only.
Let's elevate your daily style with this two-piece rust color karandi shirt and trousers PKR:3,990 PKR:2,394 only.
Let's update your winter wardrobe with this embroidered white color karandi fabric 3p-suit PKR:13,900 PKR:8,340 only.
Orange & off-white color kharandi fabric 3piece winter unstitched suit PKR:12,500 PKR:7,500 only.
Charm your festive look with this olive-brown color lawn embroidered 3p suit PKR:5,990 PKR:3,594 only.
Feel the best winter look by wearing this unstitched orange color lawn baroque style PKR:6,490 PKR:3,894 only.
Black & Off-white khaddar 3pc unstitched suit for women PKR:4790 PKR:3776 only.
Accentuate your festive look by wearing this blue and yellow khaddar 3piece unstitched suit PKR:5520 PKR:4416 only.
Brown linen 3pc unstitched suit PKR:5520 PKR:4416 only.
Make everyday dressing perfect with this three-piece khaddar black suit PKR:5520 PKR:4416
Let's make your day memorable with this graceful grey color printed 3-piece suit PKR:5,590 only.
Green jacquard 3pc unstitched winter suit available for PKR:9,900 only.
Let's add a majestic touch to your winter wardrobe with this pink color khaddar 3-piece suit PKR:4720 PKR:3,776 only.