Chilgozay Clothing Co Sale Winter Collection 2022 With Price
A leading clothing brand Chilgozay provides the best fashion clothing country-wide. Chilgozay clothing contains a wide range of high-quality fabrics for women. if you are looking best winter super sale collection clothing in Pakistan then must try Chilghozay outfits 2022-2023.
If we talk about the brand, this brand was founded in the year 2019. Now, this brand year provides the best quality fabrics for women in the discount price range. Furthermore, Chilgozay clothing always focuses on innovative approaches encouraged by global trends. Working in the Pakistani fashion market with the aim to provide quality products to their customers. This brand is also focused on Pak western street styles and presents them with unique styles and designs.
New Arrival Chilgozay Clothing Online Super Sale for Women With Price
Chilgozay clothing always shows traditional outfits with new styles and designs. Each suite is containing decent styles with high-quality fabrics for women. Today select your favorite suit at the sale price and enhance your personality.
Hence, this is the main reason why Chilgozay brand getting more and more popular around the whole world. Within a few years, this brand was listed among the leading clothing brands in Pakistan in 2022.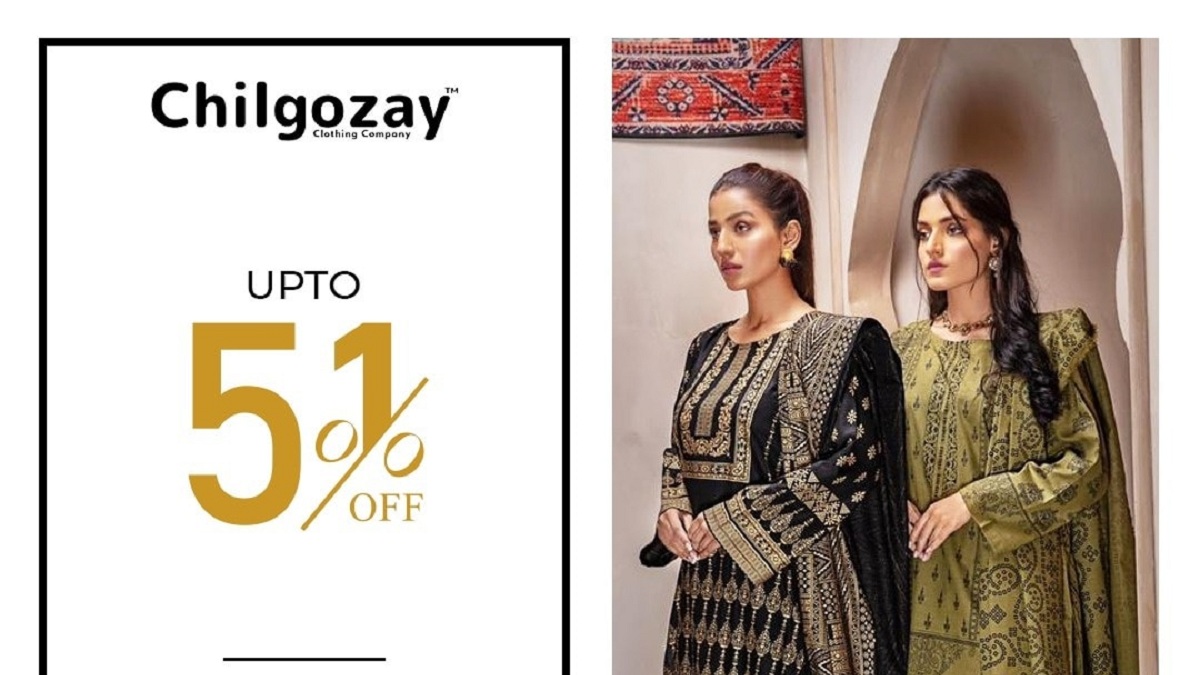 Chighozay Clothing Company Sale:
If you are waiting for Chilgozay brand sale? Then here you can get the complete detail about the brand sale collection 2022. Furthermore, here we are providing some sale collection images with price tags. If you want to buy a dress then feel free to visit the official website of Chilgozay clothing or visit the nearest store.
Moreover, the price of these sale dresses starts from PKR:999/- to PKR:4500/ -only. Find the embroidery and 100% pure clothing at the brand's online store.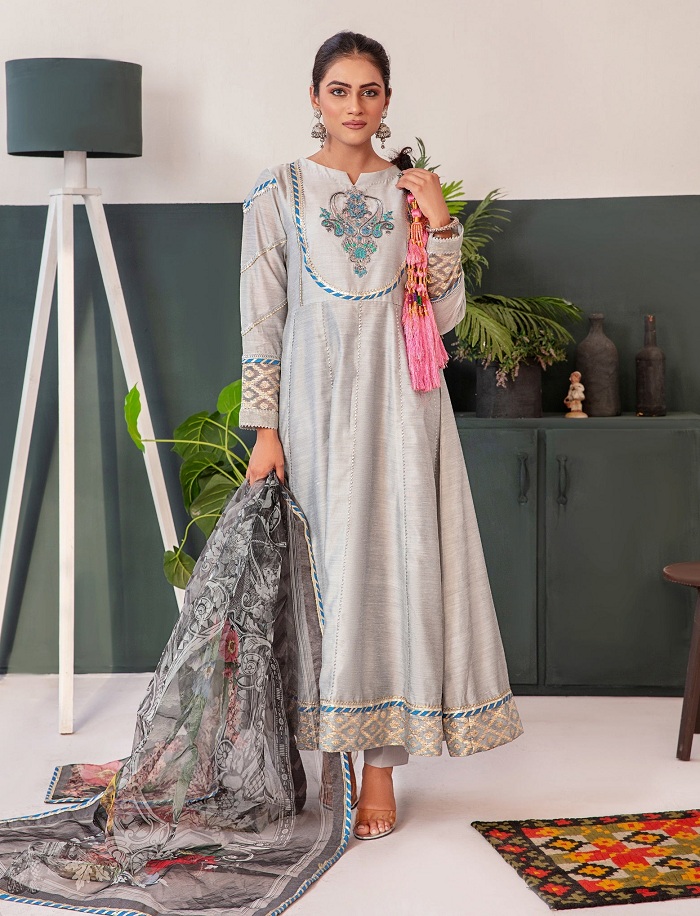 Maharani stitched cotton 3piece suit PKR:9,000 PKR:7,500 only.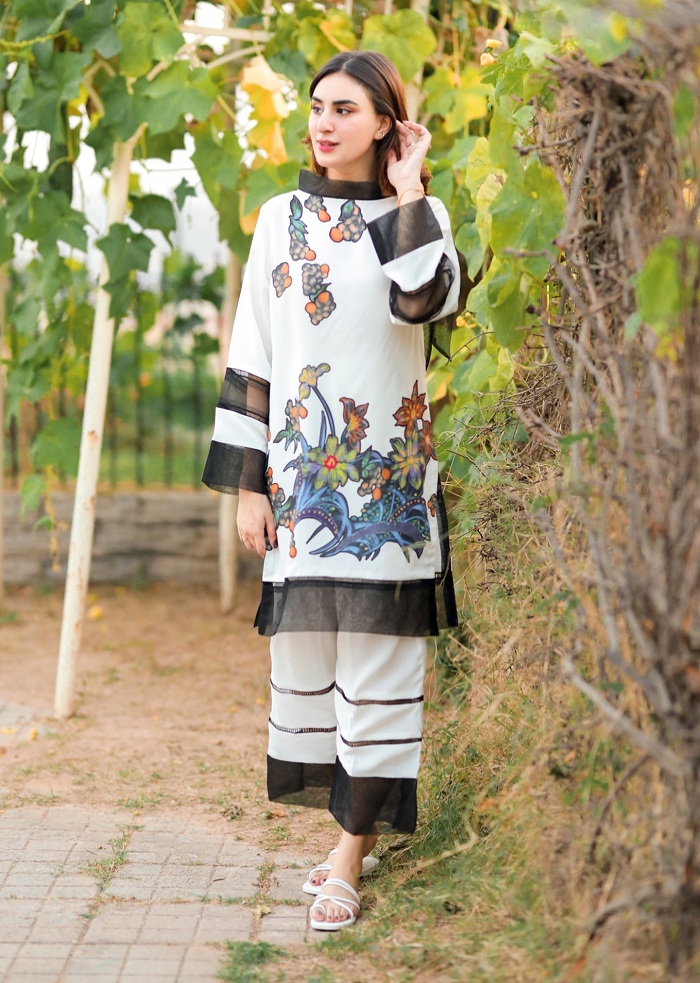 Stylish digital printed cotton dress PKR:5,000 PKR:3,800 only.
Fancy embroidered shirt and trouser PKR:5,750 PKR:4,500 only.
Anarkali Style Rust Color Cotton Viscose 3 Piece Suit For Rupees;8500 Rupees;5500 Only.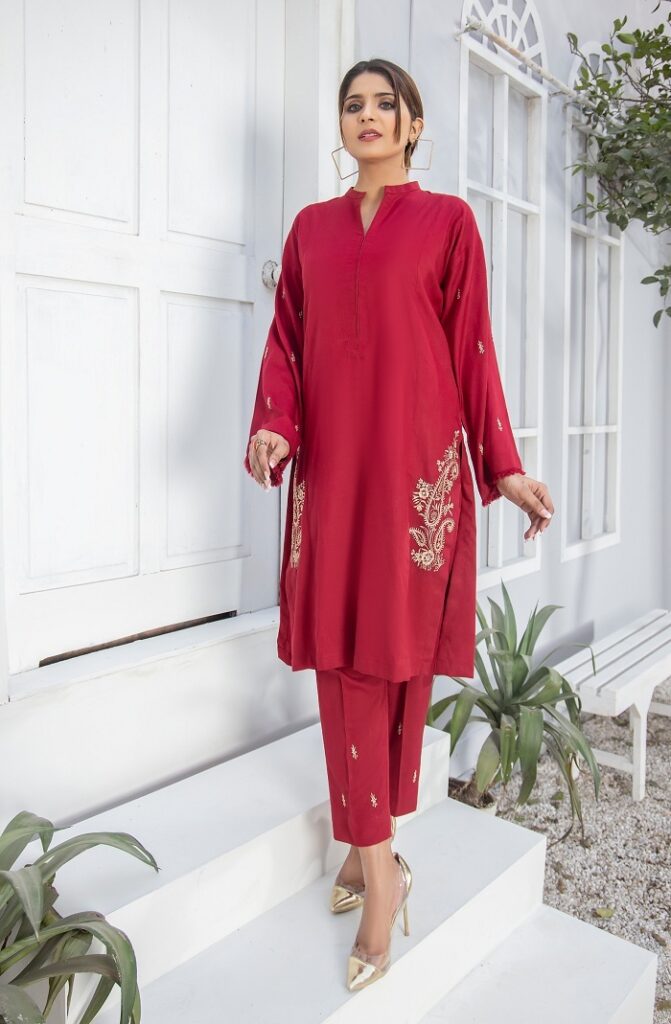 Get elegent cotton 2 piece kurta shalwar for Rupees;4150 Rupees;3000 only.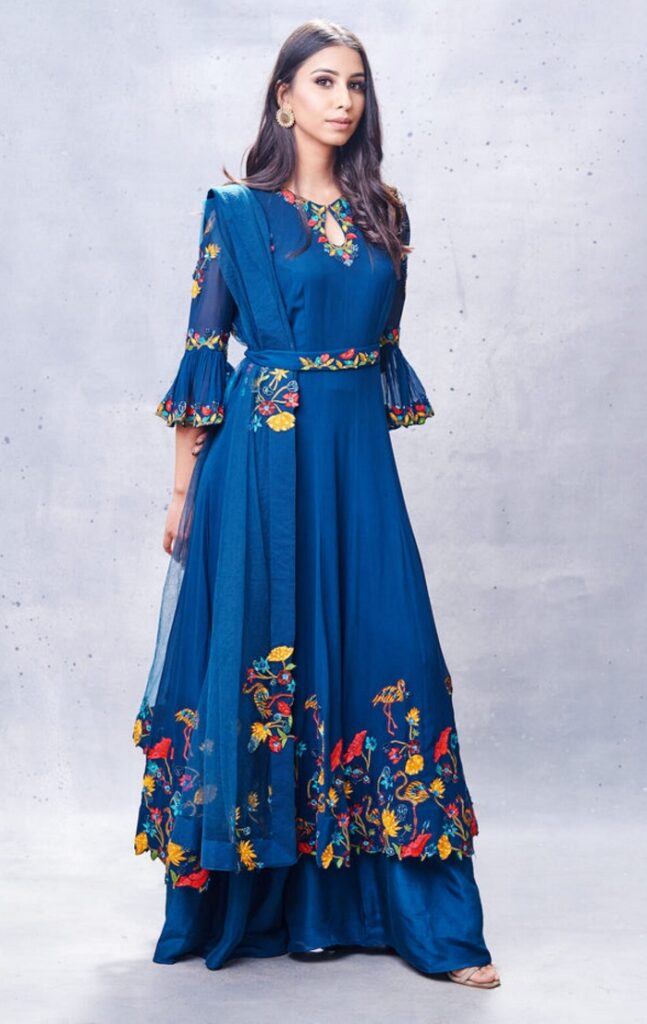 A stylish multi-color frock for festive wear Rupees;8500 Rupees;5500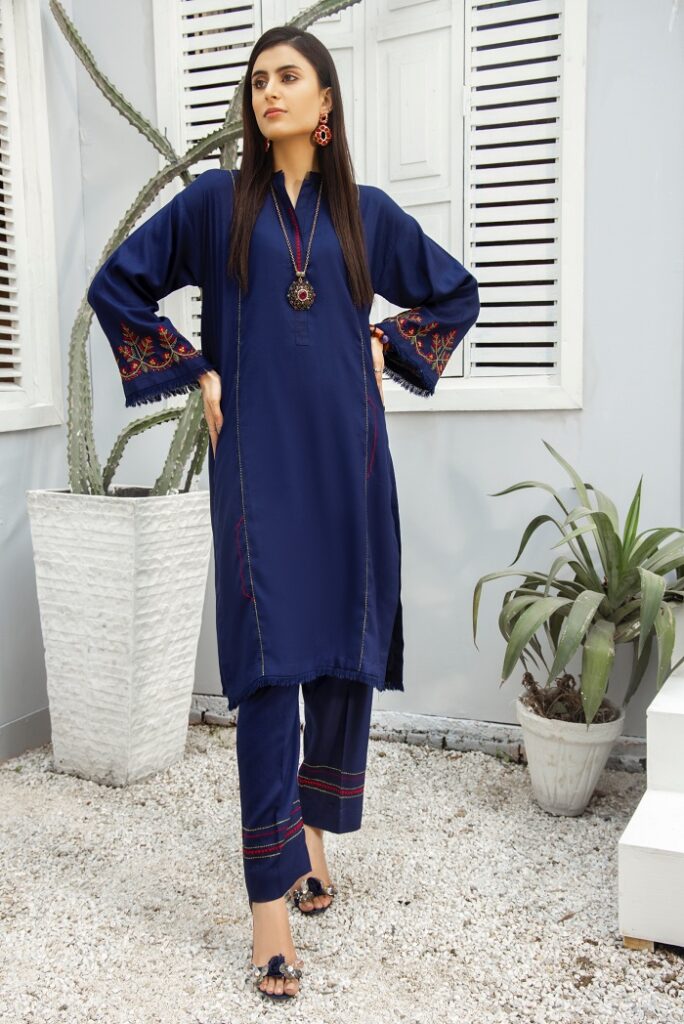 Trendy festive look with chilghozay premium collection 2022 Rupees;4150 Rupees;3000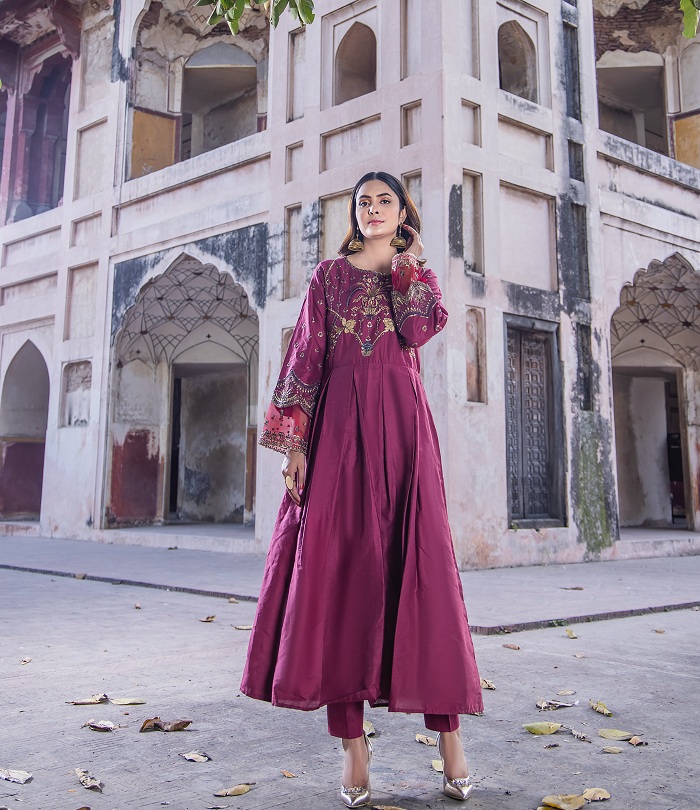 Maroon color maxi and trouser Rupees;6500 Rupees;4750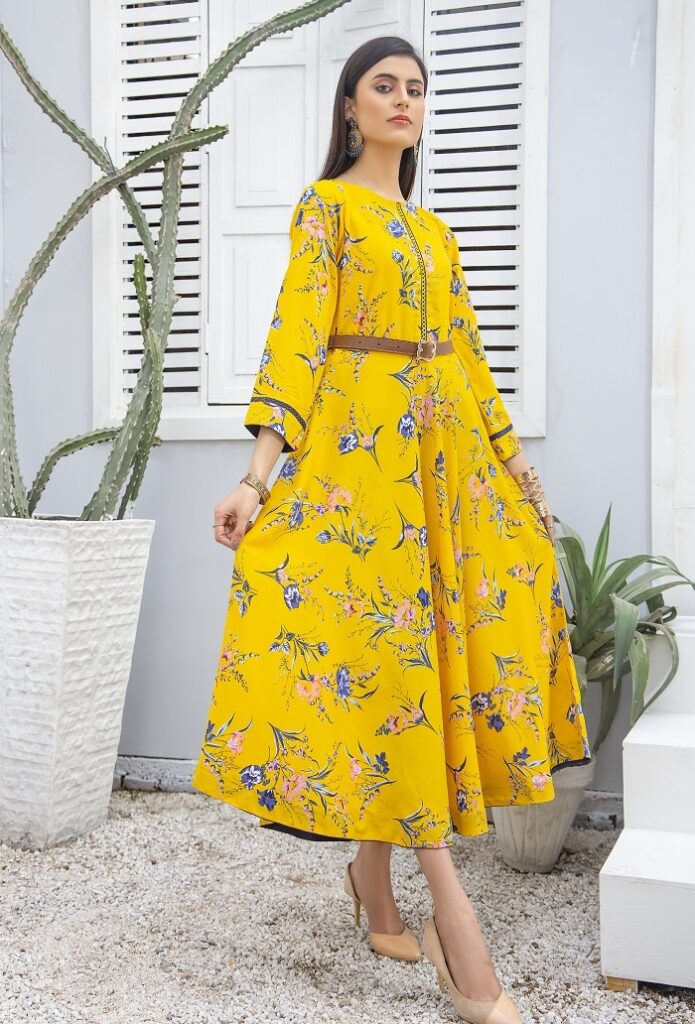 Get a trendy festive look with this Grip printed Maxi Rupees;4000 Rupees;2950.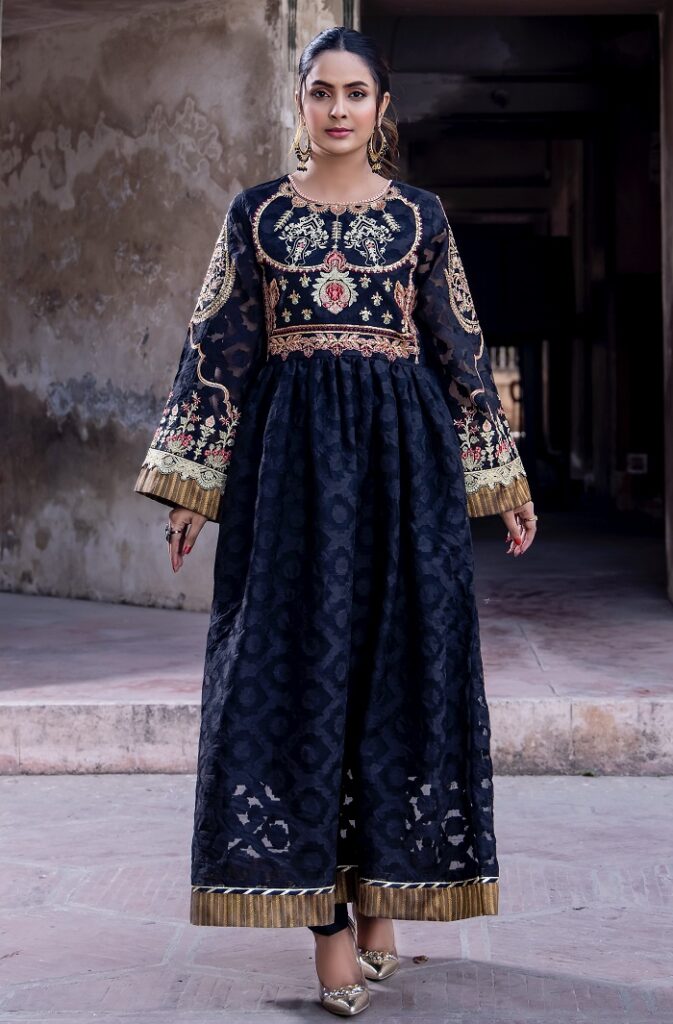 Black color stitched maxi and trouser Rupees;5500 Rupees;4750.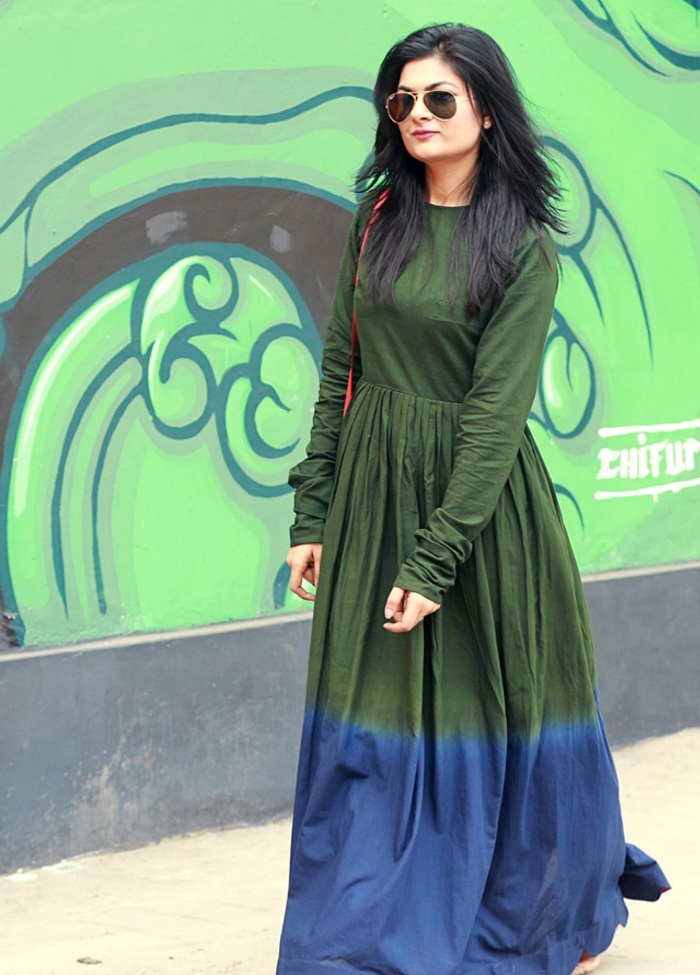 Rupees;5500 Rupees;3750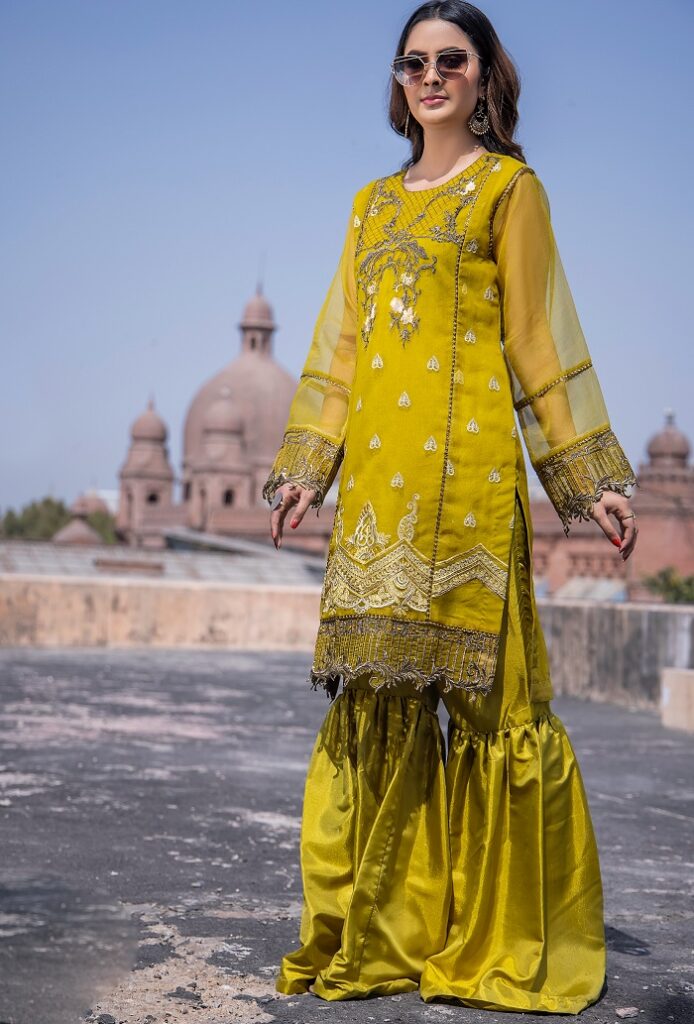 Two-Piece Embroidered Stitch Dress Rupees;5500 Rupees;4800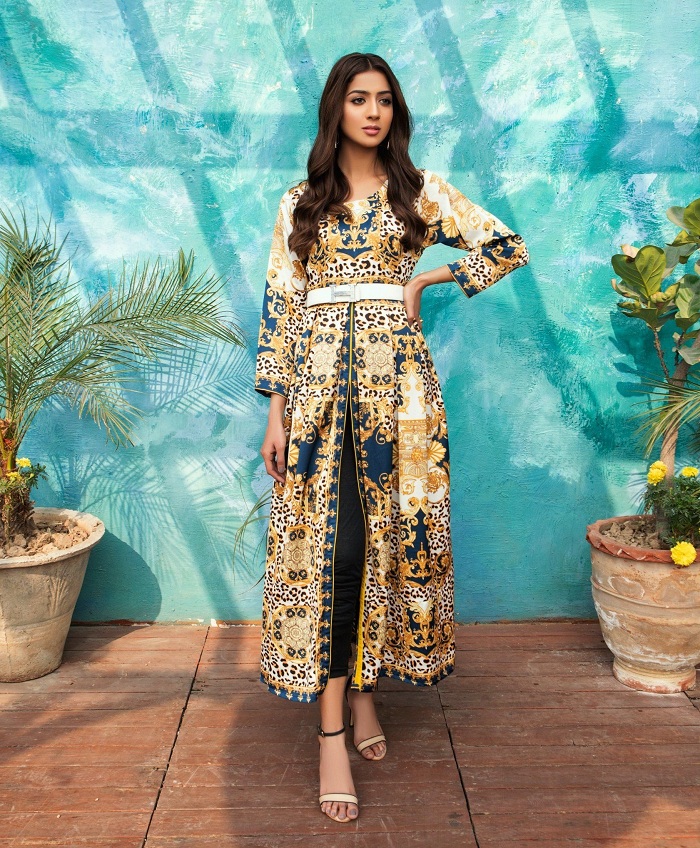 A stylish silk long dress for women is available for PKR:2750 PKR:2450 Only.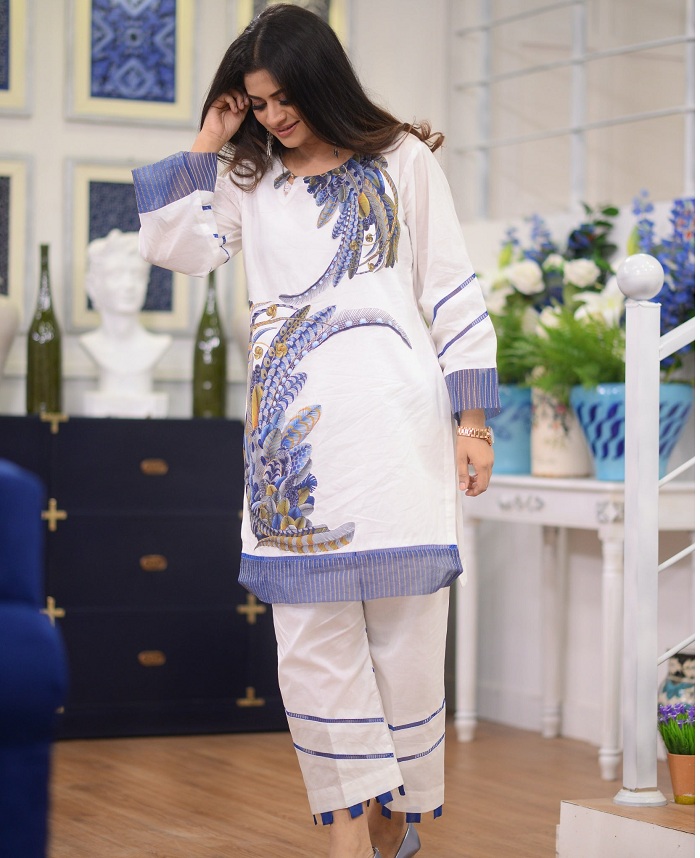 Digitally Printed Cotton Shirt with trouser available now for PKR:3800 PKR:2800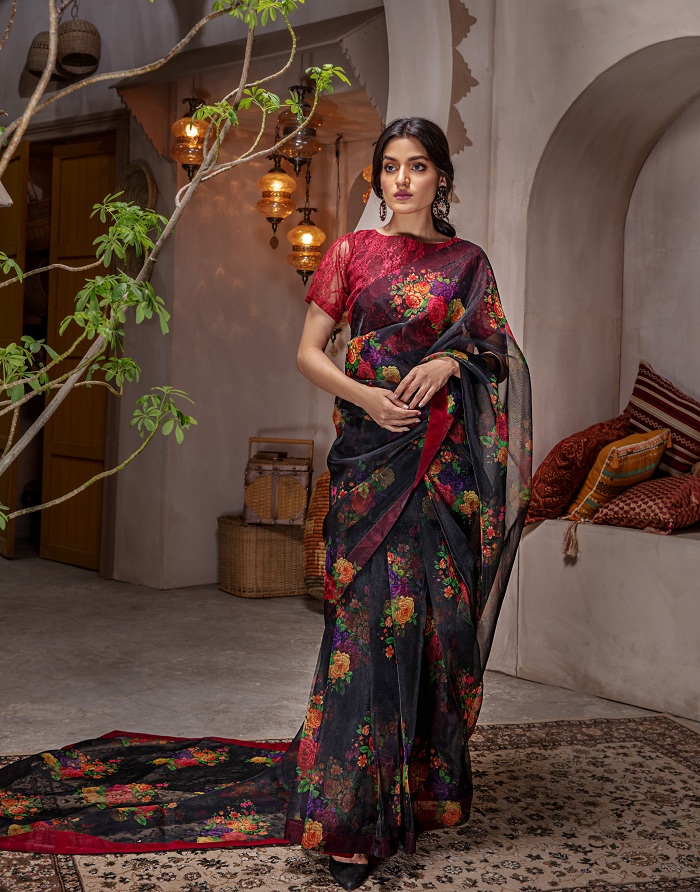 One-piece unstitch chiffon saree for modern women's available for PKR:7500 PKR:5500 Only.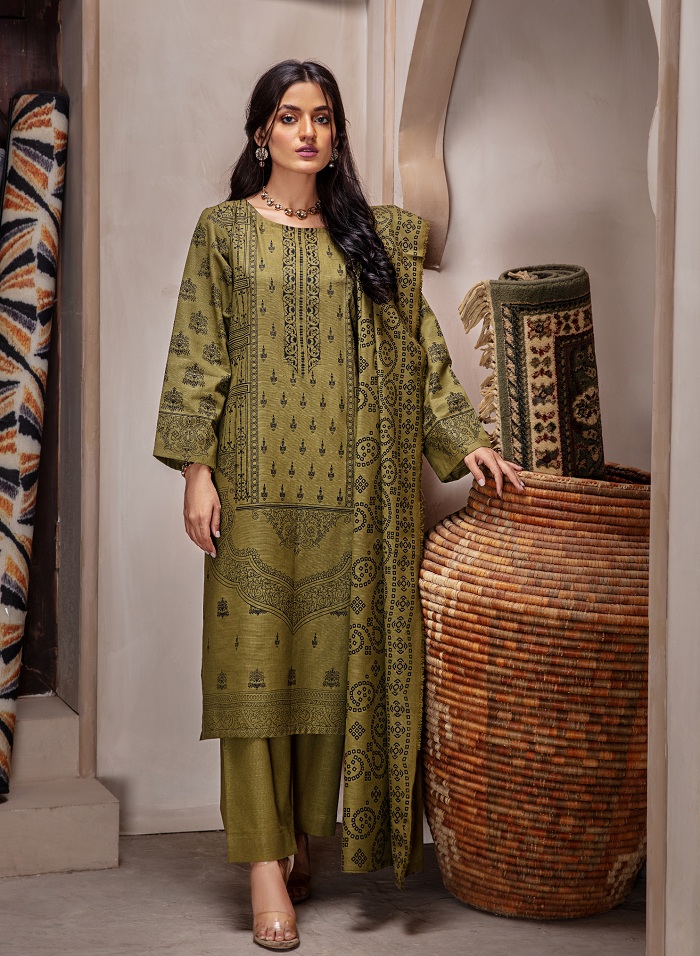 Green color three-piece un-stitch printed suit for women by chilgozay brand for PKR:3450 PKR:2750 Only.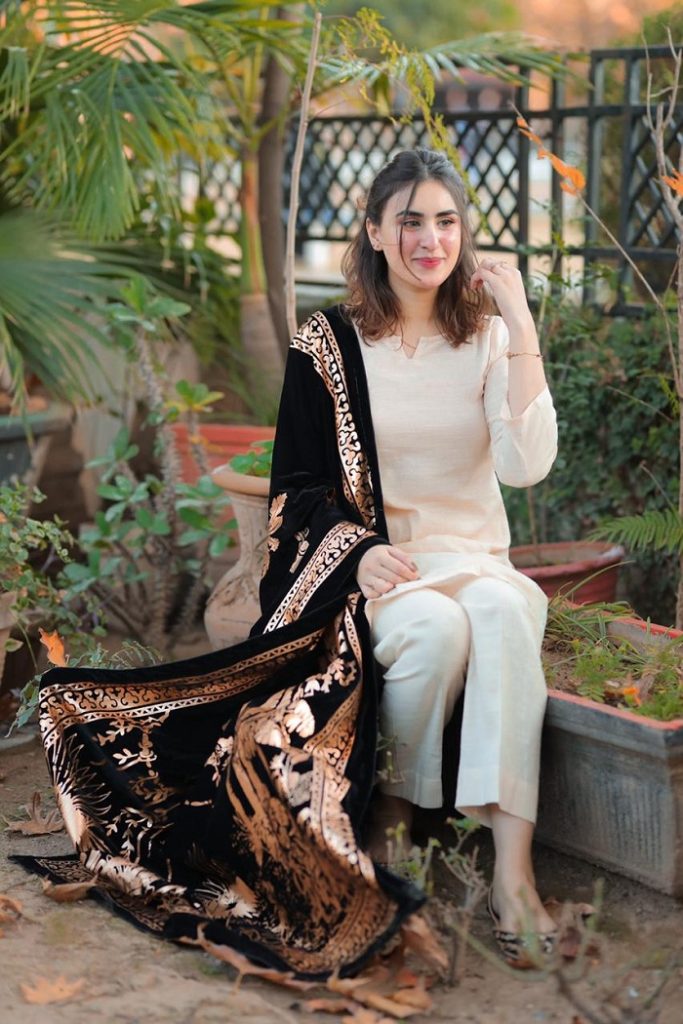 Gorgeous Luxury Gold Leaf Moon Light Velvet Shawl For Trendy Women's Available for PKR:6500 PKR:4500 Only.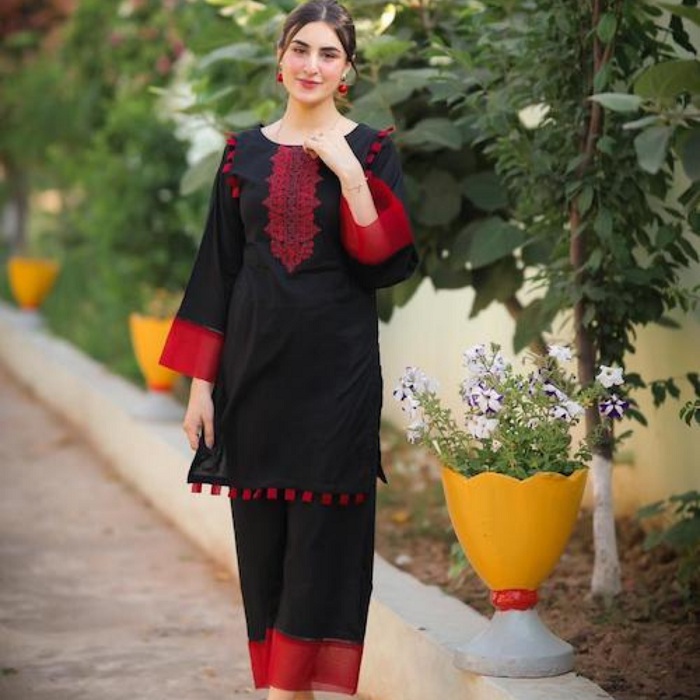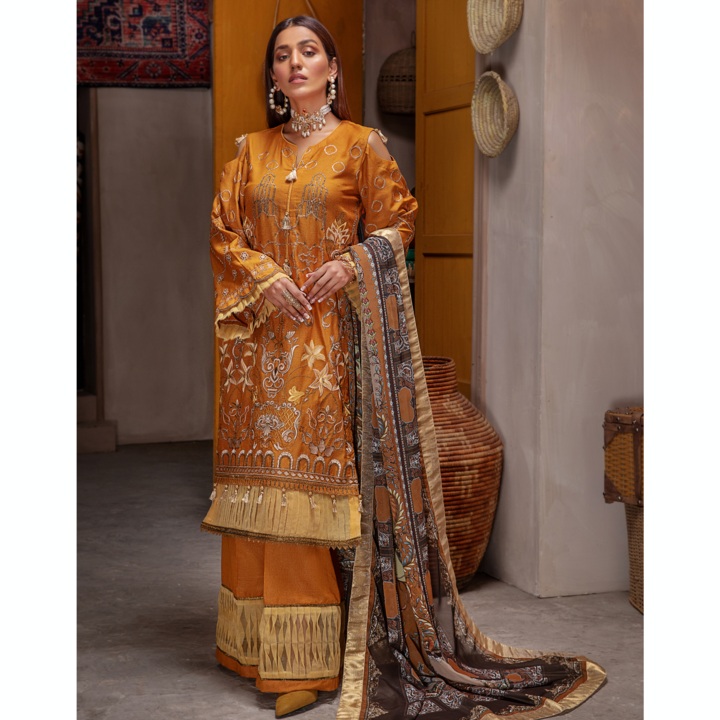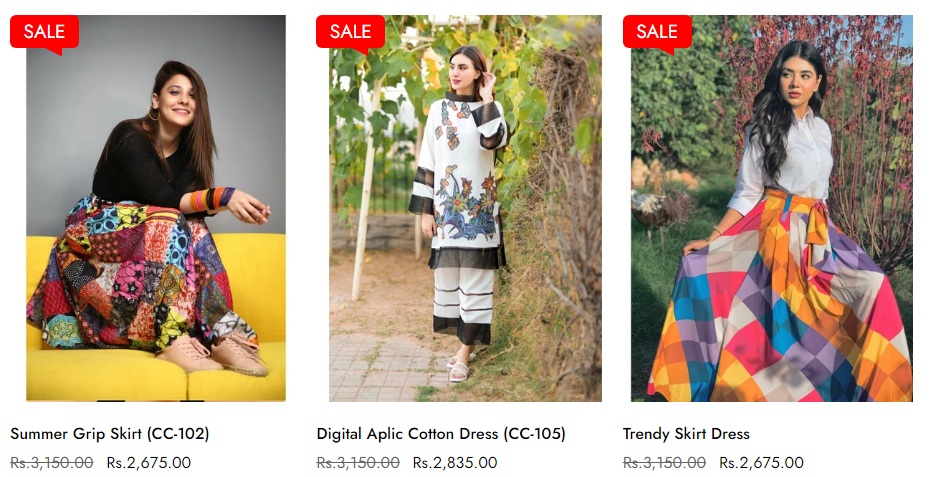 Return Policy:
Return and exchange are valid after 15 days of Purchase
Furthermore, the Exchange policy is only valid in the following conditions damaged, defective, or the wrong size delivered by us.
Return shipping charges paid by customers
Chilgozay Clothing Store Location:
Address: Fatima Center 14-A Queen's Road Lahore, Pakistan
Phone: +92 333 845 6439
Email: hello@chigozayclothing.com