Top Kids Clothing Brands in Pakistan List 2023 | Children Dresses
Those days were gone when fashion was only known by adults. Nowadays, there are many things that matter among kids wearing clothing in Pakistan. Kids know about fashion and stylish outfits even more than adults. Therefore, here we are sharing the Top Kids Clothing Brands in Pakistan list 2023. Hopefully, this post will help you a lot to find the perfect outfit for your kidswear.
For example, your kid can talk in the classroom and at events if he/she wears a nice modern dress. Modern outfits worn by your kids can enhance their confidence level. Therefore, as a parent, it is a very pain full duty to find a perfect clothing brand that will fulfill your kid's clothing needs in Pakistan and can boast many other features.
Best Children's Dresses Designs in Pakistan 2023
The dressing is a way to express yourself. Therefore you should never compromise on your children's dresses. Here in this post, we are sharing the best dresses for your children to wear in the winter/summer seasons in Pakistan. While finding a perfect children's dress you should keep in mind the comfort and climate factors of Pakistan.
Children always required more importance and the best outfits to wear for the day, night, and social occasions as well. Furthermore, children's dresses are always available in the fashion market with new range collections for all seasons. In the modern world, children are more conscious about his/her choice to wear the right dress and style of clothes than before.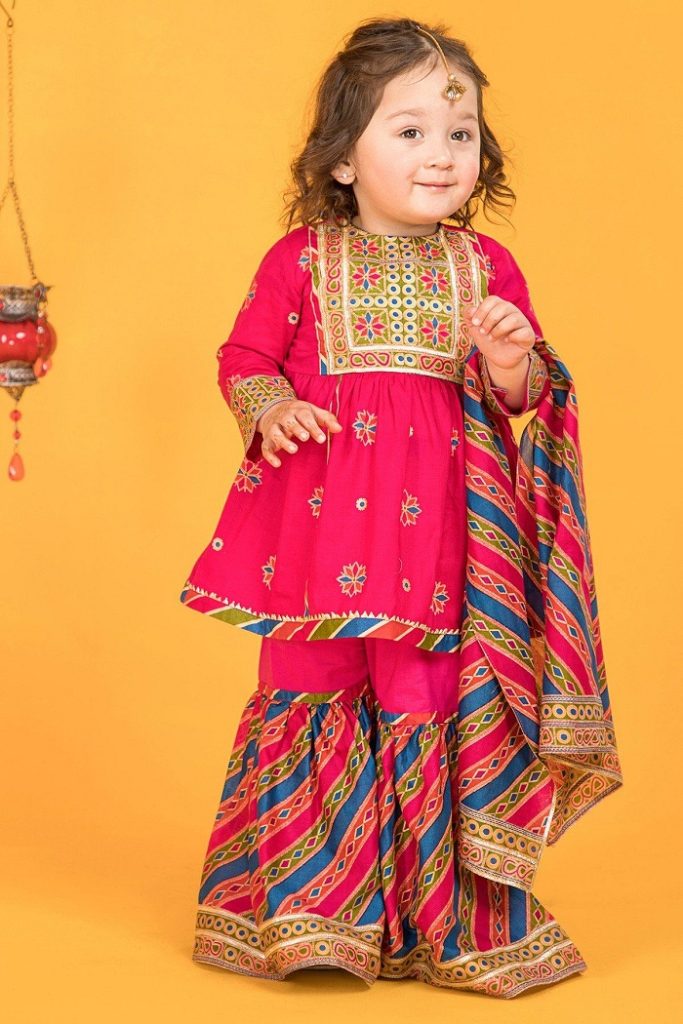 Top Kids Clothing Brands in Pakistan List 2023
Let's explore the leading Pakistani kid's clothing brand list 2023. The first thing that the parents do is to scan all leading outfits brands for kids to wear clothing. Here in the post, we are sharing clothing brands for kids wearing clothing in Pakistan. If you want your little baby princess and baby boy to look nice and not like a scruff. Then check out these leading kids' clothing brands list for girls/boys wear outfits.
It is the wish of every parent to get perfect kids' clothing, an article of really good clothing for kids is itself a huge emotion. Let's celebrate a life full of emotions and happy moments and with perfect clothing. A physical appearance of a kid can provide confidence and new ways to talk. Therefore, don't skip this page and get complete detail about leading kids' clothing brands with eastern and western outfits in an affordable price range. There are hundreds of options for your kid's clothing, but here we discuss some leading kids' clothing brands.
What Kids Clothing Brands in Pakistan is Best?
Hopscotch is leading kids wear clothing brand in Pakistan. This brand is well known for its high quality and affordable prices. Furthermore, this brand has over 35+ outlets in major cities of Pakistan. You will find t-shirts, jeans, shorts, pants, sweater shirts, frocks many other types of eastern and western clothing as well. Plus, the hopscotch brand provides outfits from newborn babies to 14 years old boys/girls collections for any season.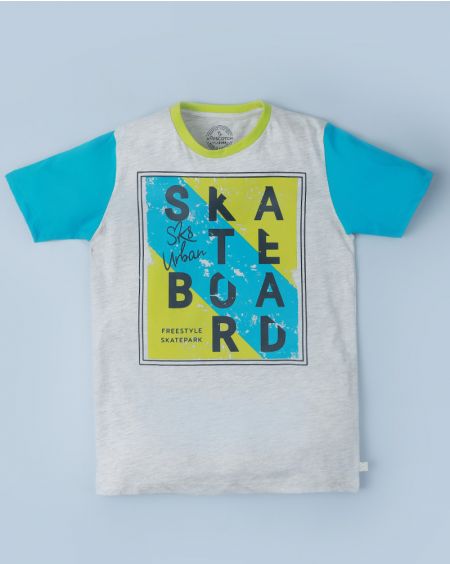 Mother care:
Another high-quality international brand working in Pakistan to provide the best clothing for kidswear. As a brand name, this clothing brand covers all types of products that a mother needs for her children. High-quality products and over 50 years of work make this brand well-known around the whole world. More than 13 outlets in major cities of Pakistan. Let's explore the mother care brand shop.
Get ready for outstanding kids wearing clothing variety from skirts to baby jackets shoes and everything. Minnie Minors kids clothing brand is famous for premium quality garments in popular designs and embroidery work also. Furthermore, this brand starts working in 1988 in Pakistan.
Cherry Berry:
Another standard quality clothing brand for kids' wear in Pakistan is named 'Cherry Berry'. Let's briefly discuss the famous children's clothing brand in Pakistan. Get ready to buy stylish t-shirts, jackets, frocks, sweaters, skirts, shirts, and many other products. And find also the best baby boys and girls outfits in a reasonable price range.
Bachaa Party:
Get everything from the bachata party brand shop at an affordable price range. Her parents can buy all types of kids' clothing in unique high-quality clothes. shop online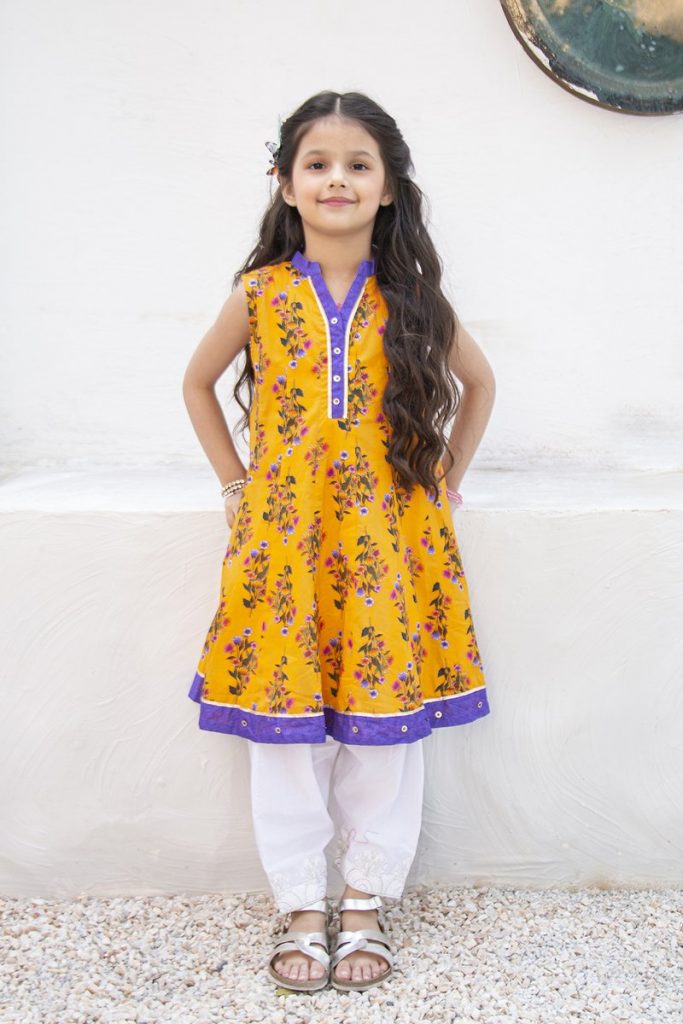 Coco Bee:
Every year thousands of kids wear clothing launched by the coco bee brand. Actually, this brand is based in Pakistan and knows what types of clothing are best for kids to wear in Pakistan. Therefore, this brand always offers a huge collection of kids' wear at really amazing prices. Another thing is the brand always provides high-quality products in unique designs.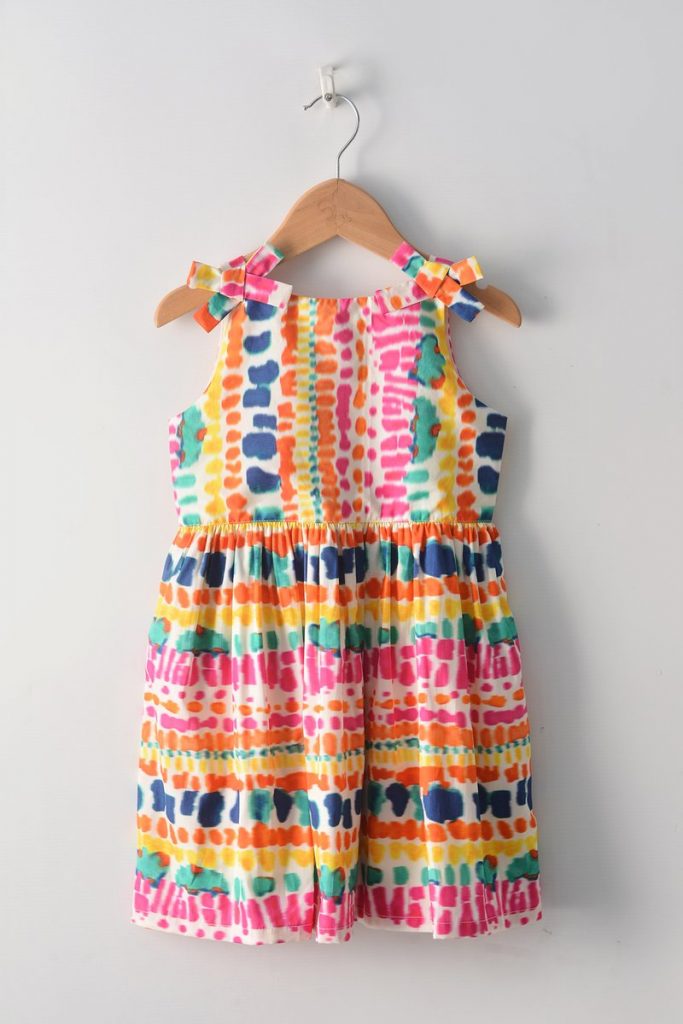 Breakout is a kid clothing brand well known for western wear clothing. They offering unique and high-quality fabrics for kids' wear since 1910. The success story of the breakout brand makes it possible no.1 brand for kids to wear clothing. Their comfortable styles and good quality shirts, bottoms, and shoes for kids' wear are well known. Let's explore all the leading kids' clothing brands in Pakistan'23.