Ego Annual Winter Sale 2023 Collection Flat 70% Off
You are at the right place where you can easily find the best winter collection by leading clothing brand Ego. Many famous fashion brands are launching their winter collections these days. Therefore, today we are sharing Ego Annual Winter Sale Collection 2023 Flat 70% off for fashion lovers. Furthermore, here you have a solution to all your problems related to winter wear.
Today shop online attractive winter Ego sale collection at an affordable price range. All the khaddar, linen shirts contain unique styles according to the latest trends in Pakistan. Pick up the best one for yourself at an affordable price range. Scroll down and look at these eye-catching winter dresses that have stunning color combinations and floral dark patterns.
Latest Ego Winter Sale Collection 2023 for Women
Here we are showing popular fashion labels high quality and more comfortable fabrics for beloved customers. All the above images contain unique and attractive designs. These designs can give you a more stylish look in outstanding ways. So, don't waste more time and today buy your favorite brand Ego sale winter dresses.
Ego clothing brands give you new ideas for stitching in an outstanding way. You can wear these dresses to a birthday party and casually at the home. Ego clothing brands always provide talented fashion outfits, and they know how to satisfy their clients.
Stylish red color straight khaddar kurta PKR:4,250 PKR:2,126 only.
Lemon color winter khaddar kurta with pant PKR:6,250 PKR:3,125 only.
Mustard color 1-piece kurta for women PKR:3,950 PKR:1,976 only.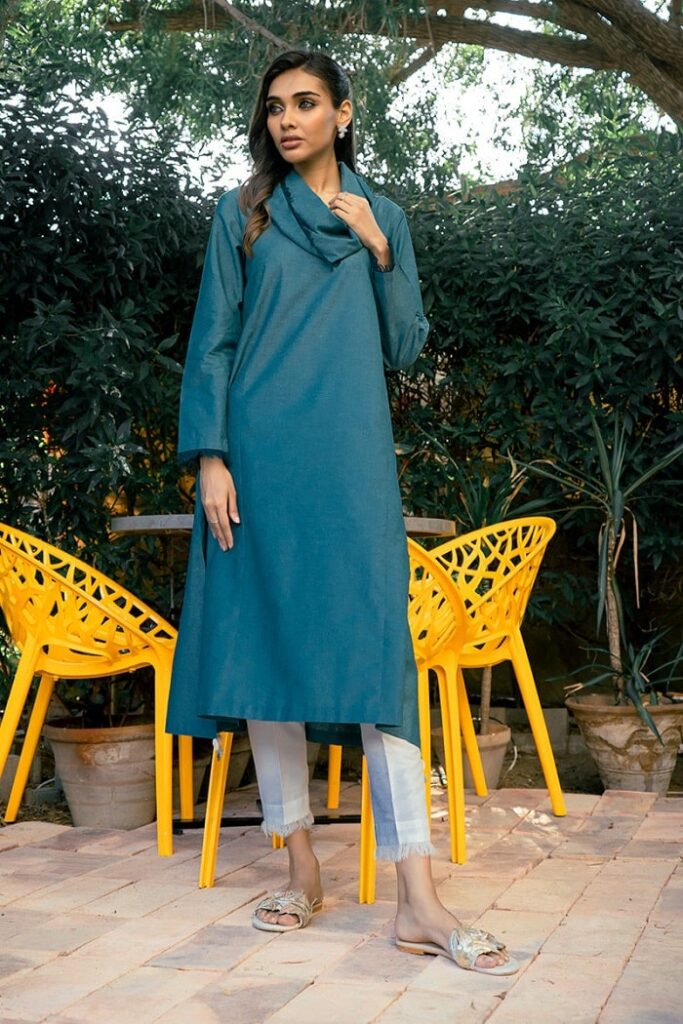 The teal color cowl neck kurta that is perfect for this winter season is available at a discount price of PKR:4,850 PKR:2,425 only.
Royal blue floral printed jacket, pants with inner PKR:10,990 PKR:5,496 only.
Stylish almond brown cotton kurta and trousers PKR:6,451 PKR;3,871 only.
Winter elegant sky blue color khaddar straight cut kurta PKR:4,650 PKR;3,721 only.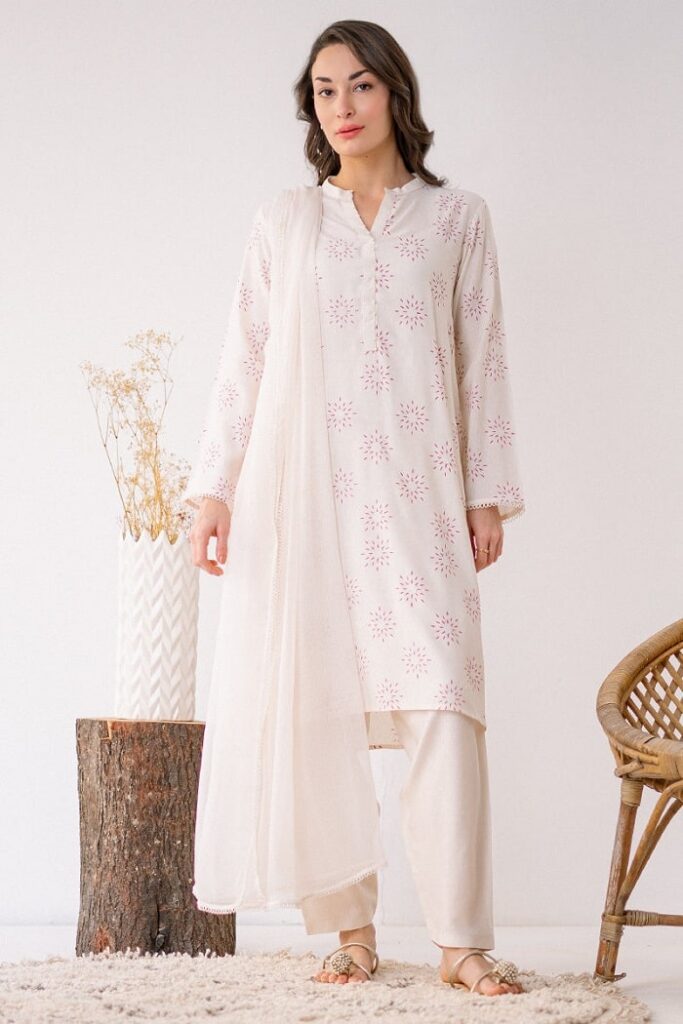 Let's get a new graceful winter look by wearing this off-white print kurta, pant,s and dupatta PKR:8,650 PKR;6,920.
Flower art 2piece winter cotton suit PKR:6,950 PKR;3,475 only.
Brown A-line kurta and pants with stylish embroidered dupatta PKR:10,500 PKR;6,300.
Get this vibrant-colored digital printed blue kurta with pants PKR:6,450 PKR;5,161 only.
3piece green color kurta with shalwar and heavy printed dupatta PKR:9,951 PKR;5,971 only.
Stylish beige color cotton kurta and shalwar for women PKR:10,500 PKR;6,300.
Let's elevate your style with this rust color kurta and shalwar with a beautiful printed dupatta PKR:9,450 PKR;7,561 only.
Cambric fawn color flared kurta, pants, and dupatta Rs:9950 Rs:8457 save 15% now.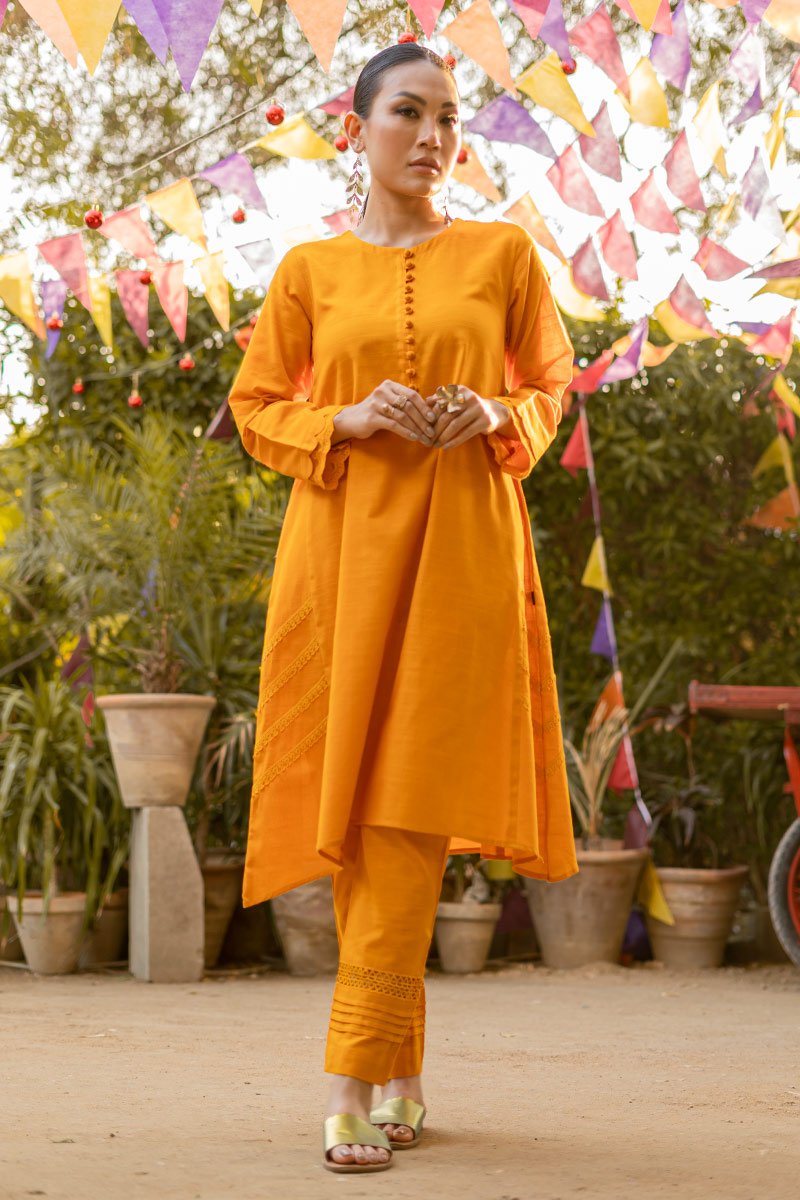 New Colorful Embroidered and Printed Suits by Ego Brand Sale 2023
The new multi-color combination of dark and light shades for women. These embroidery patterns have containing beautiful prints decorated with laces.
3-piece brown cambric digital printed unstitched suit Rs:9950 Rs:8457 only.
Winter digitally printed charcoal grey color 3piece unstitched suit Rs:10550 Rs:8967 only.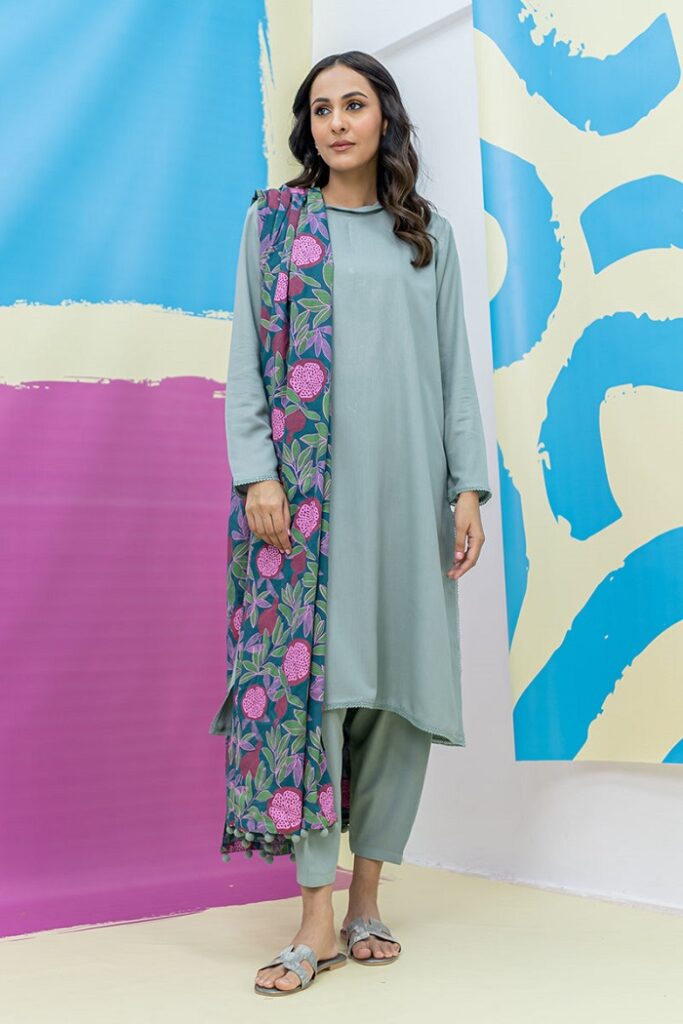 Let's get a new graceful winter look by wearing this rice khaddar grey color 3piece suit Rs:8950 Rs:7607 only.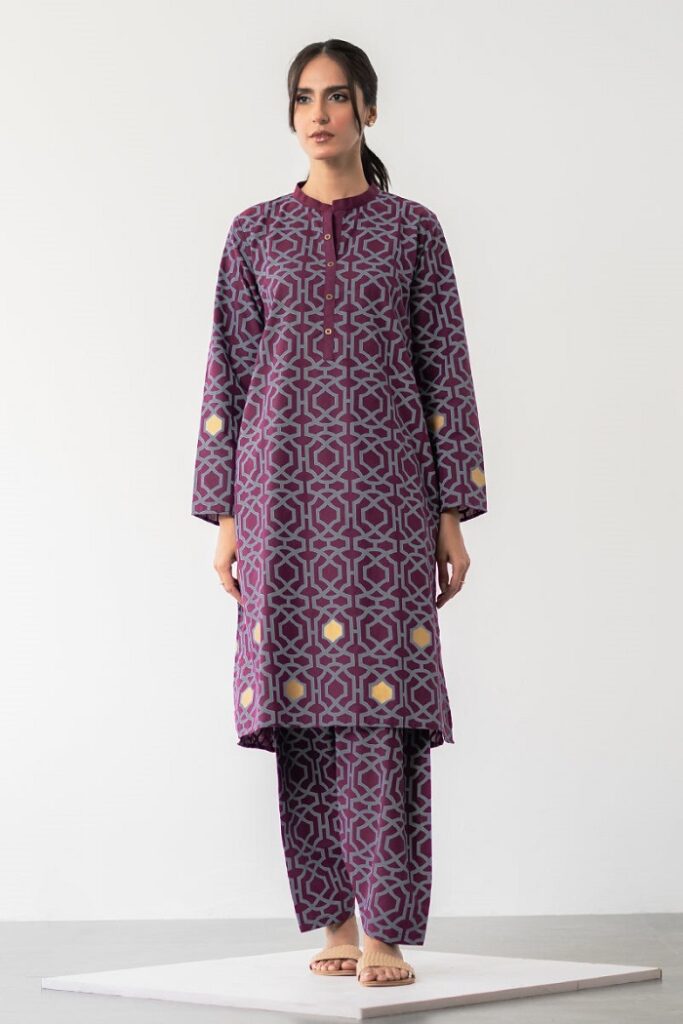 Two-piece purple cotton straight cut shirt and trousers Rs:6250 Rs:3125 only.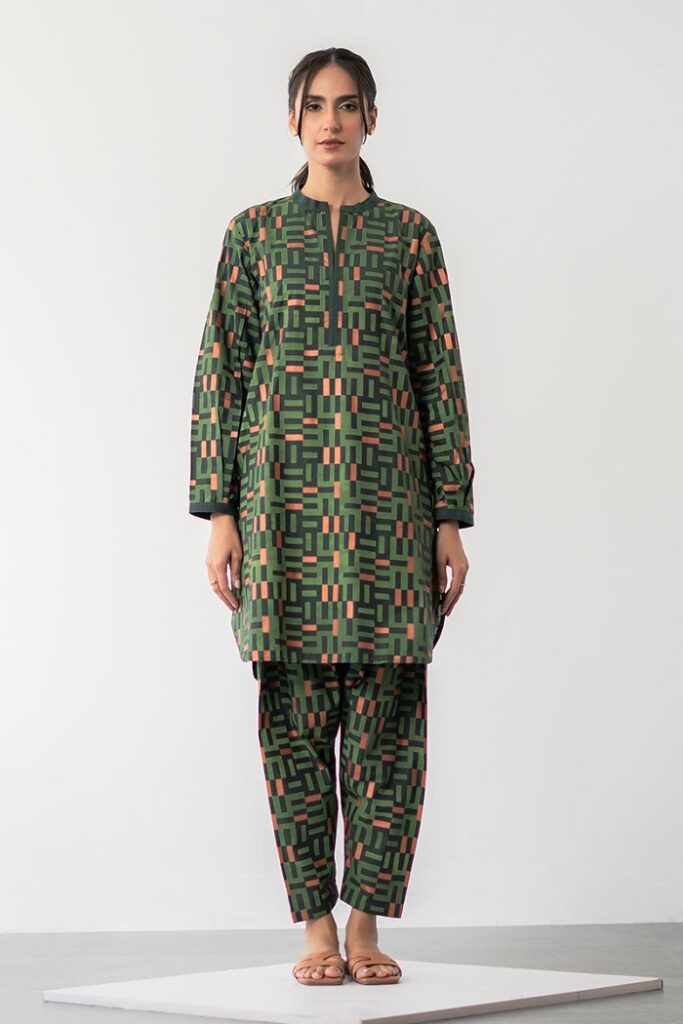 2-piece dark green color two-tone cotton fabric suit Rs:6250 Rs:5000 only.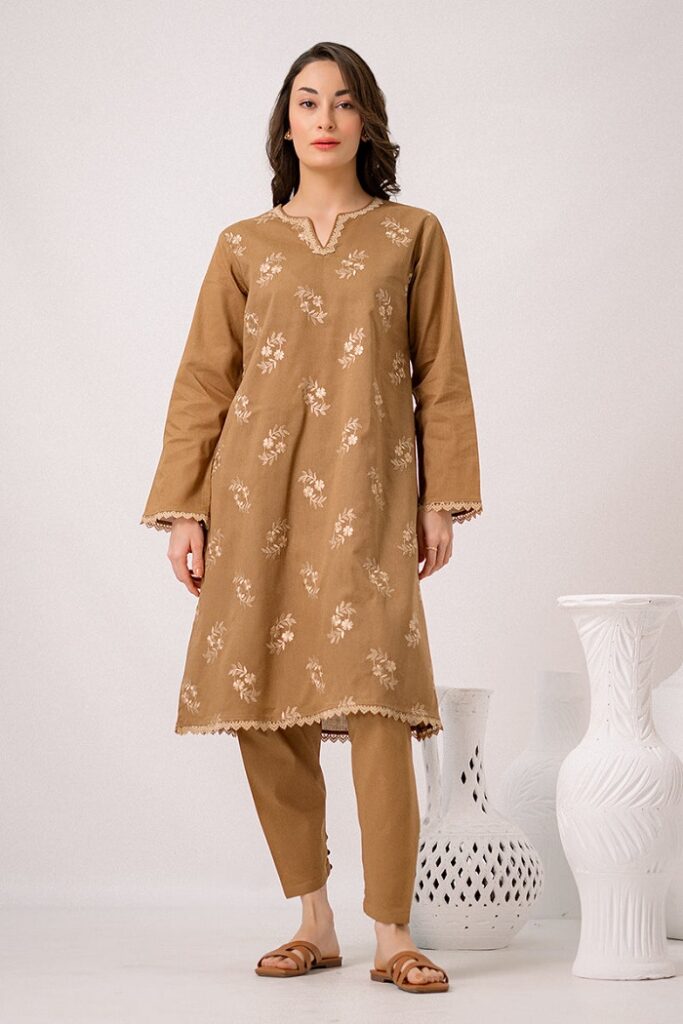 Embroidered kurta paired with shalwar Rs:5951 Rs:5057.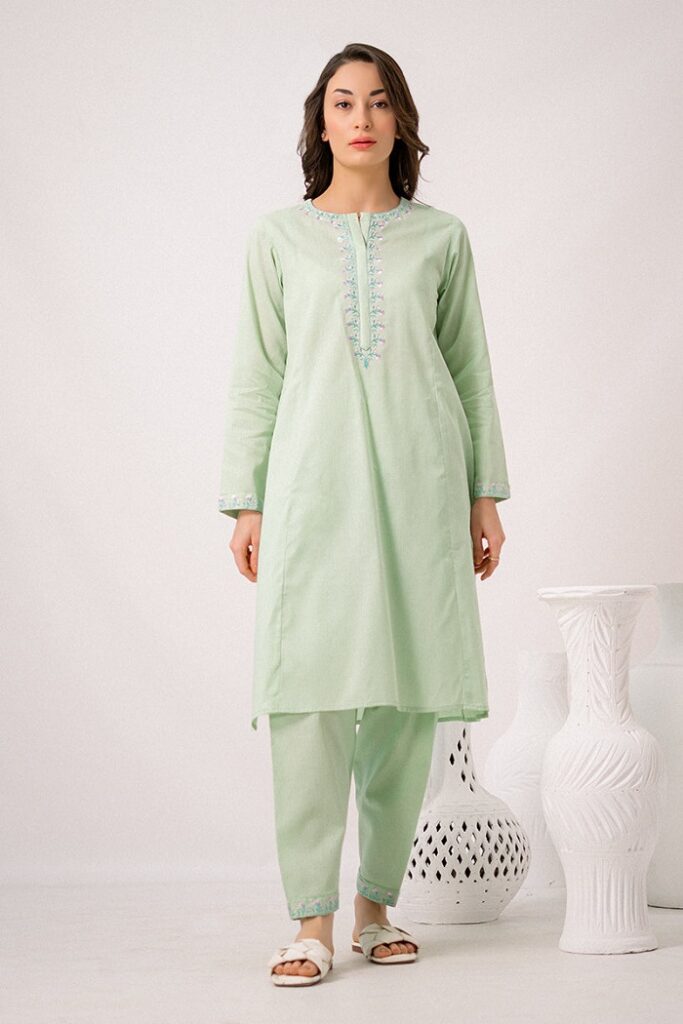 Mint green cotton embroidered shirt and trousers Rs:5951 Rs:5058 only.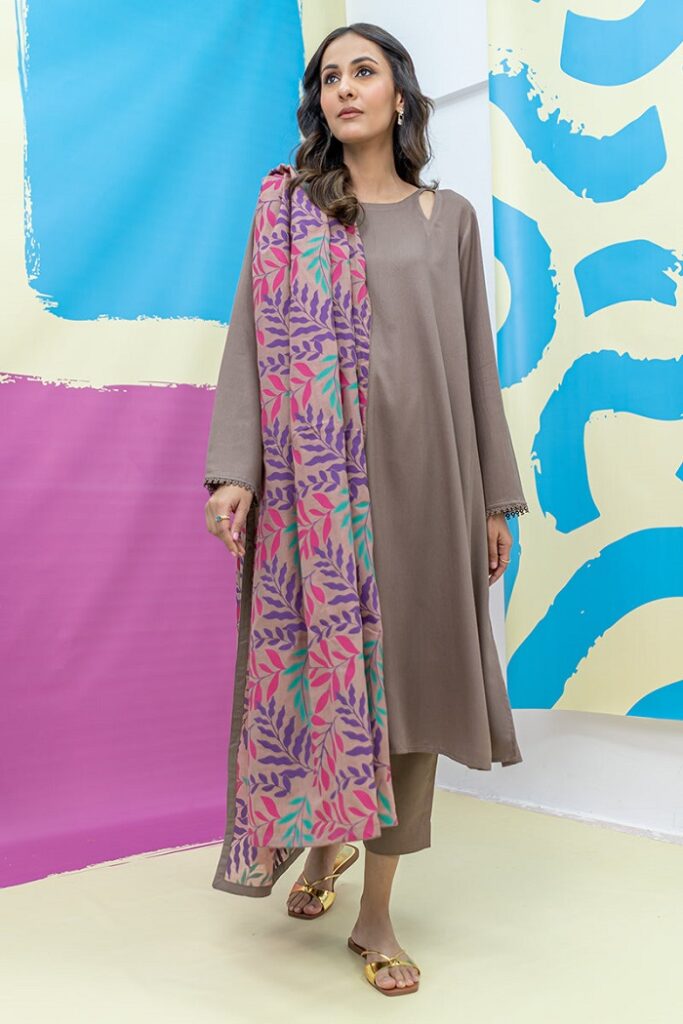 Brown solid kurta with pants and printed dupatta Rs:8650 Rs:7353.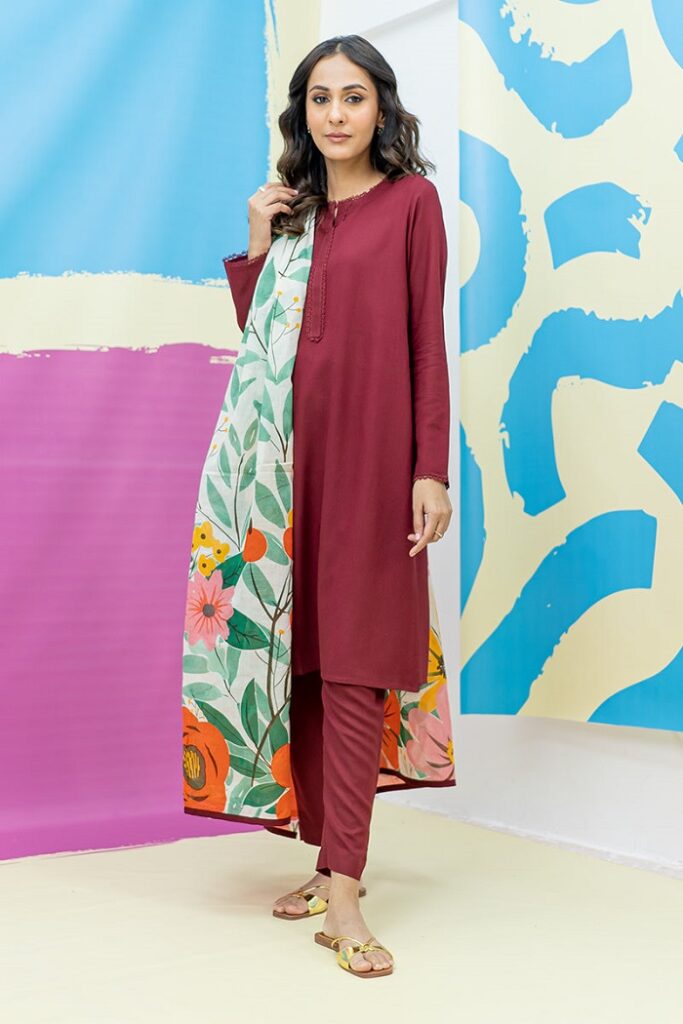 Beautify 3-piece suit Rs:8650 Rs:7353 save 14% off now.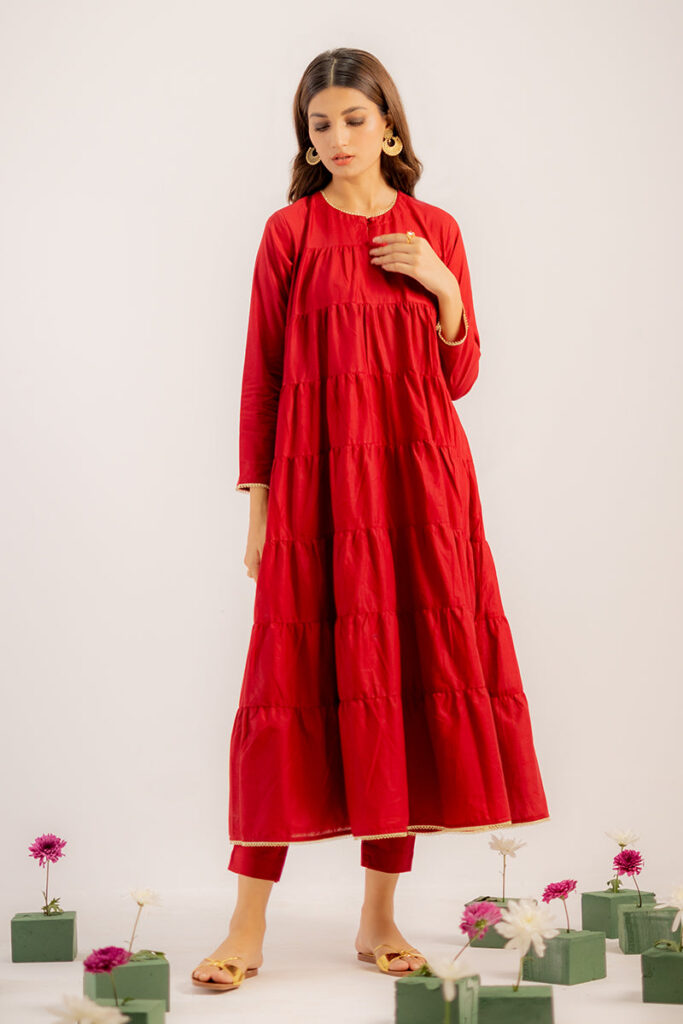 Red color long frock for women PKR:6,450 PKR:3,225 only.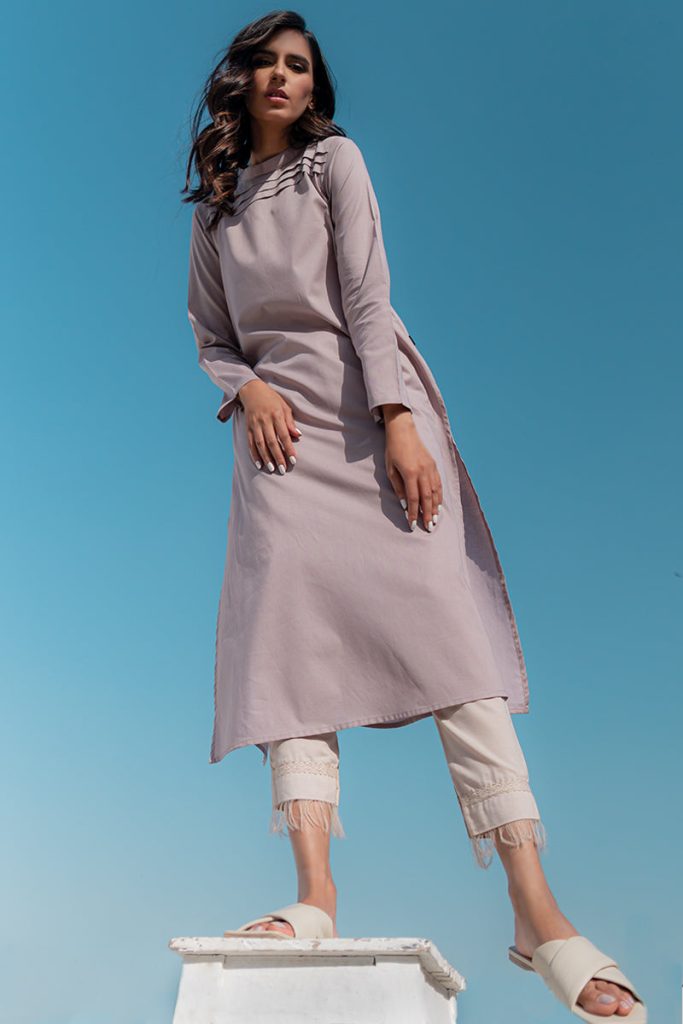 This winter stay more stylish and comfy with ego brand kurta collection 2023 available now PKR:3650 PKR:2555 Only.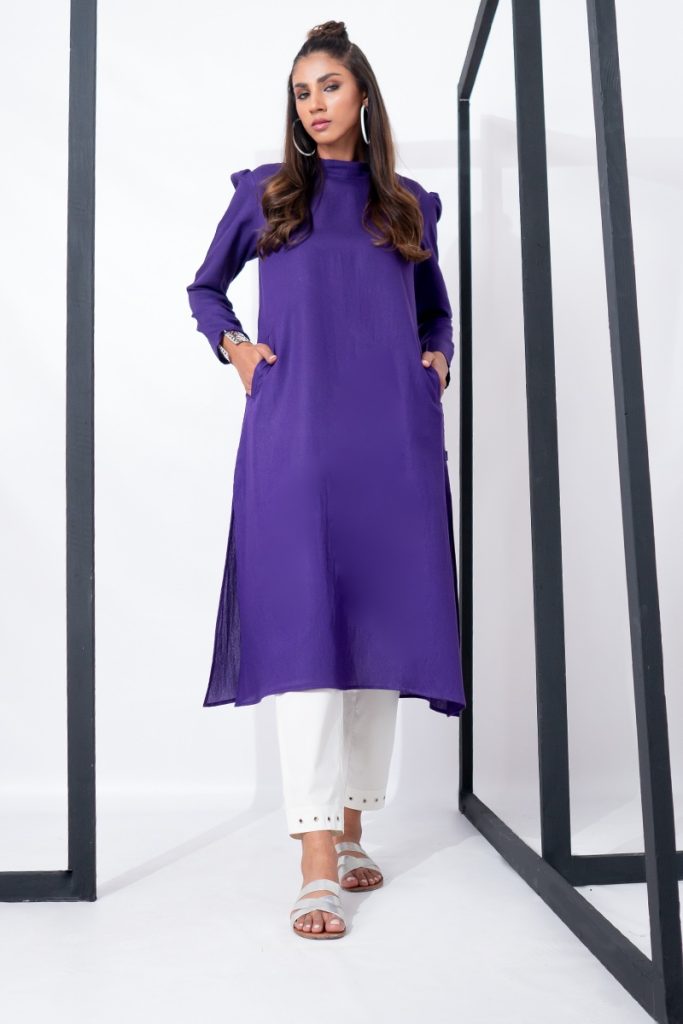 Blue color smart kurta with puffed sleeves with tie up at the backside available for PKR:3850 PKR:2695 Save 30% Now.
A beautiful a-line cut khaddar embroidered kurta available for PKR:3650 PKR:1825 Only.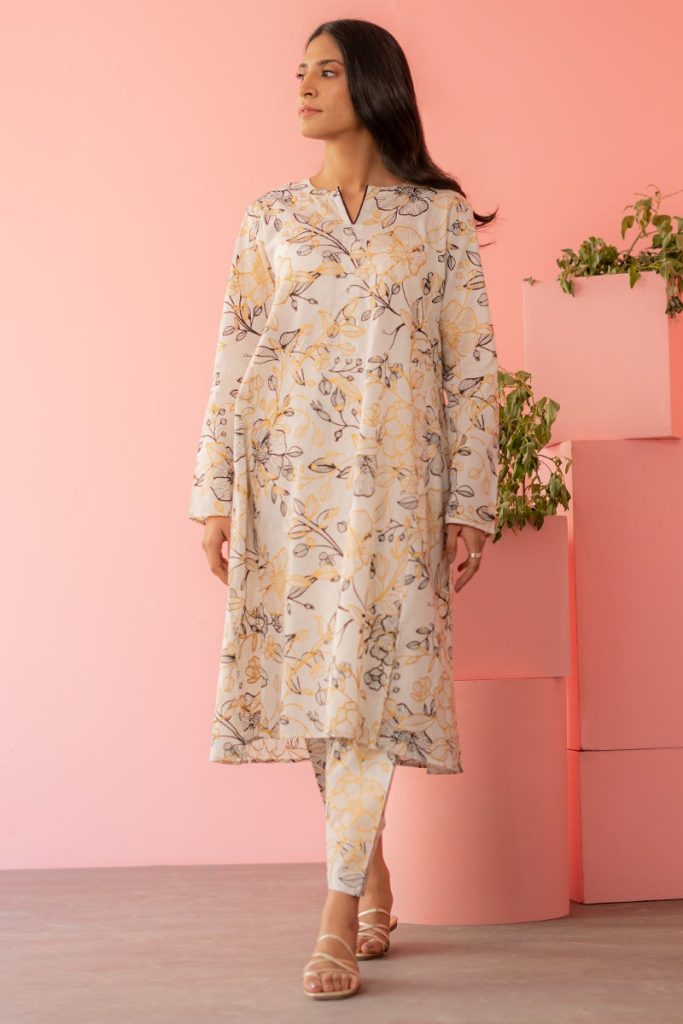 Printed khaddar kurta with pants available for PKR:5650 PKR:3955 Only.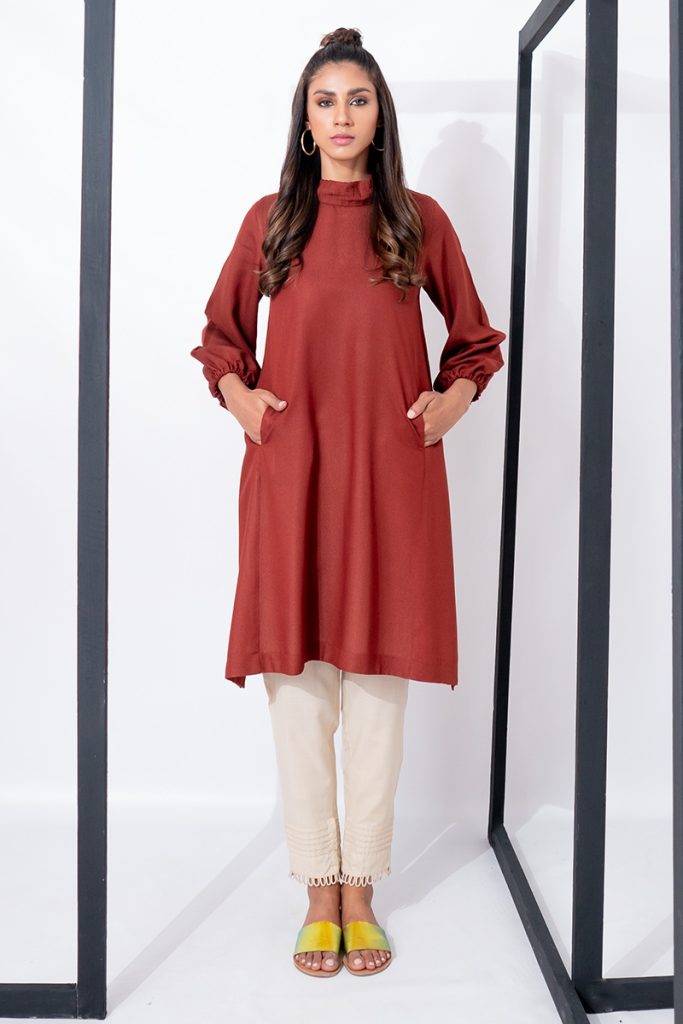 Let's add a perfect flared cut kurta with pockets, and cowl neck available at ego brand shop for PKR:3650 PKR:2555 Only.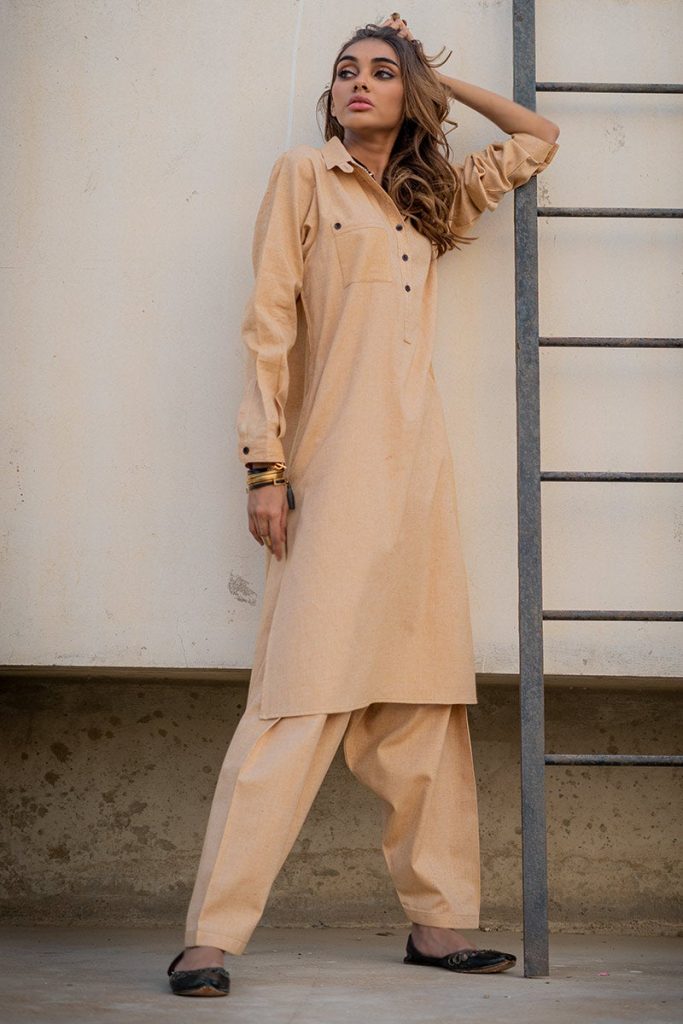 A beautiful straight-cut kurta shalwar made with wool fabric available for PKR:4950 PKR:1485 Only.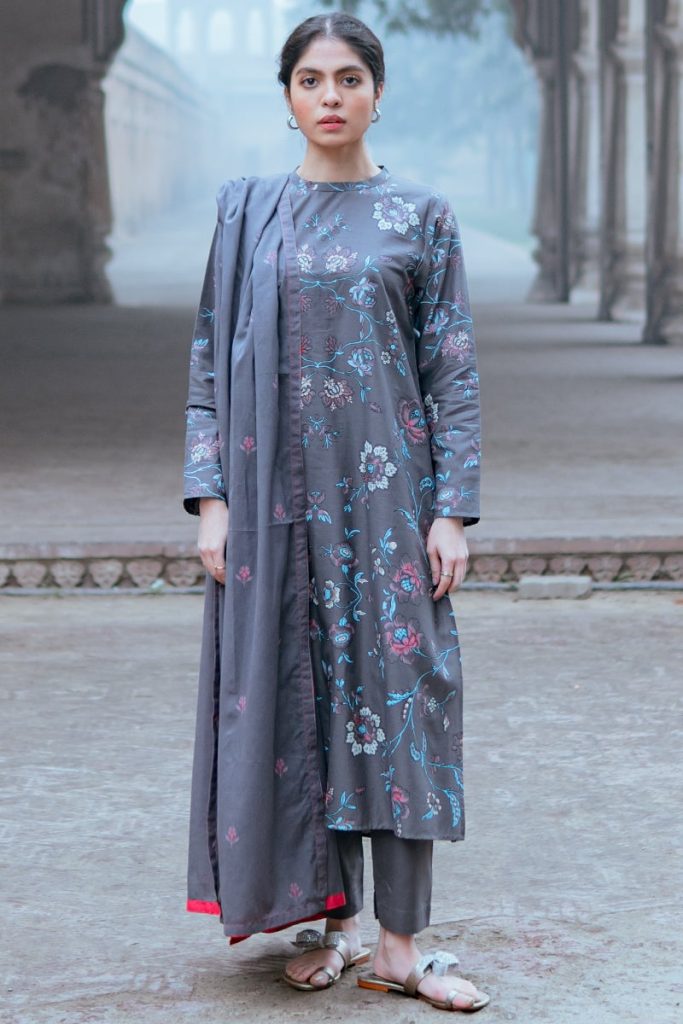 Presenting a new style printed khaddar kurta paired with a pant available for PKR:9250 PKR:6475 Save 30% Now Just visit to Ego Shop.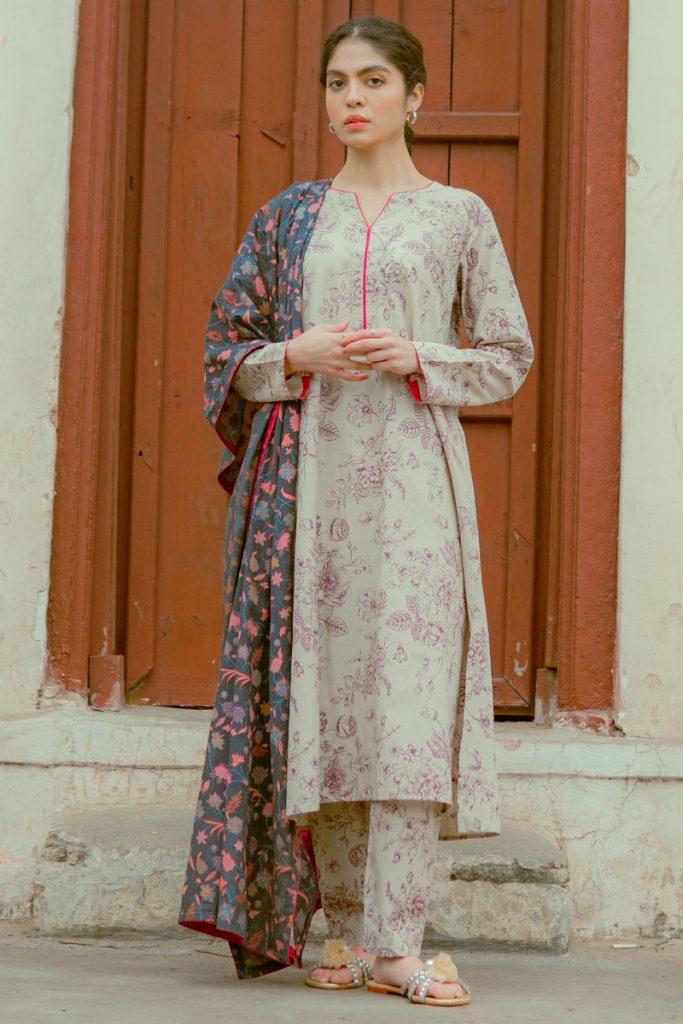 Get a more beautiful look with full flared printed kurta with heavily printed dupatta available for PKR:9850 PKR:6896 Only.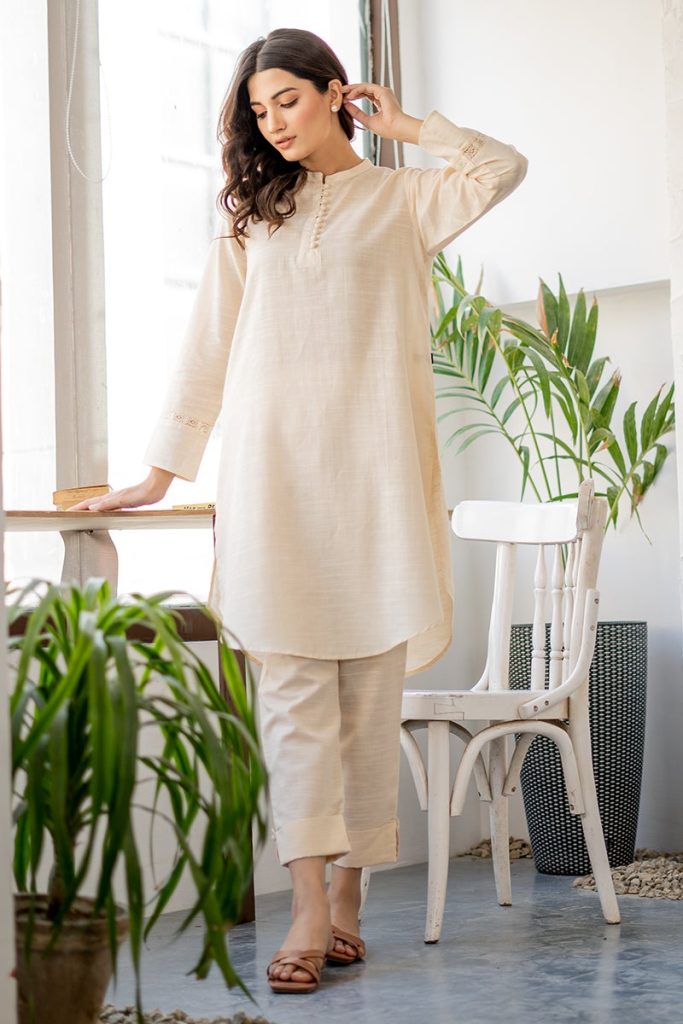 Get stylish personality with cream color kurta pair with pant available for PKR:5450 PKR:3816.