Hopscotch Sale 50% Off 2022 Winter Collection With Price
Hopscotch Sale 2022 – It is not so easy to find the perfect outfits for your kids. Therefore, here we are sharing the leading brand Hopscotch Kidswear winter Sale 2022 clothing shop online. We can see that all kids wear clothes providing an inspiring look and joy of childhood.
This brand always surprises kids with a wide range of outdoor adventures and party kidswear outfits. Hopscotch brands make clothing for kids aged 3 months to 16 years. Furthermore, this brand provides a full of exciting range of T-shirts, tops, Shorts, Pants, and skirts.
Hopscotch Sale 2022 Winter Collection's Flat 50% Off
Parents can easily find an eye-catching range of kidswear at a hopscotch shop. Containing eastern wear, formal wear, and festive occasion outfits for your kids. This brand always provides a guarantee of quality products. All dresses for kid's wear contain embroidered layers with floral and digital prints.
Today shop online Hopscotch best summer/winter dresses for your kids.Due to quality fabrics and affordable price range this brand getting more popular in the whole world. These are the main reasons, that parents come back to Hopscotch for more!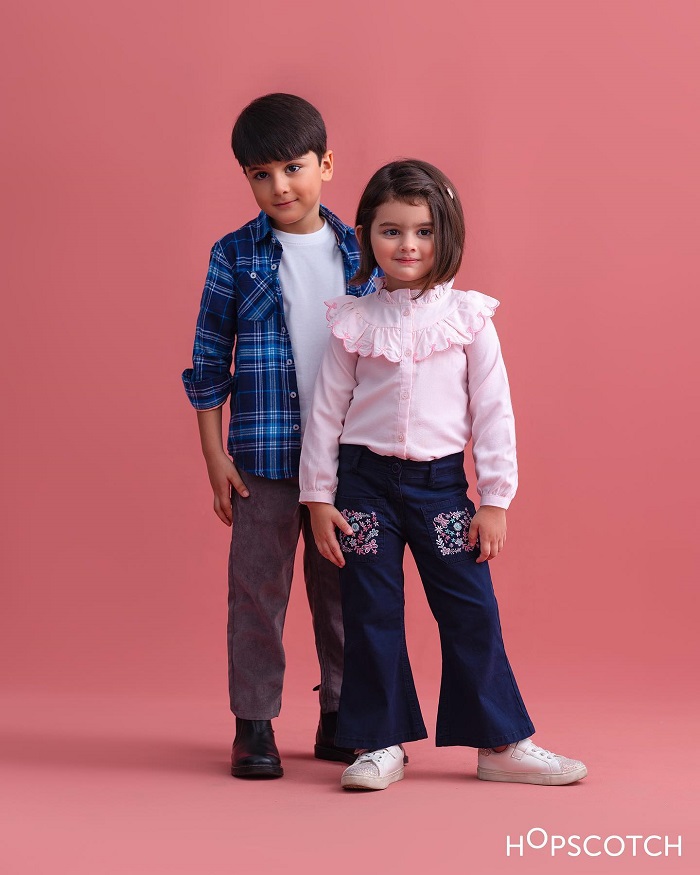 Hopscotch Baby Girls Wear Sale
Hopscotch brand provides the best fabrics for baby girls' wear at a discount price of flat 50% off on all. Here you can buy all baby girls' kids wear dresses flat 50% off prices. Let's scroll down this page and get perfect summer season frocks, shirts, and pants for baby girls.
See More: Paperland Sale Season End flat 50% Off on Kid (boys & girls) Wear
Mint green embroidered dress for girls wears PKR:2,513 only.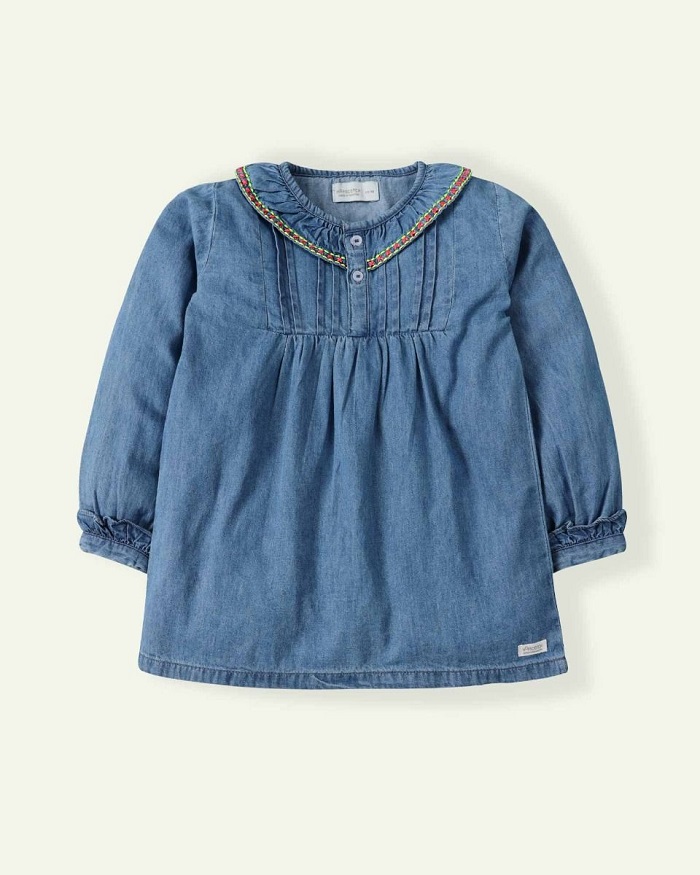 Neon embroidered dress for girls is available for PKR:1463 only.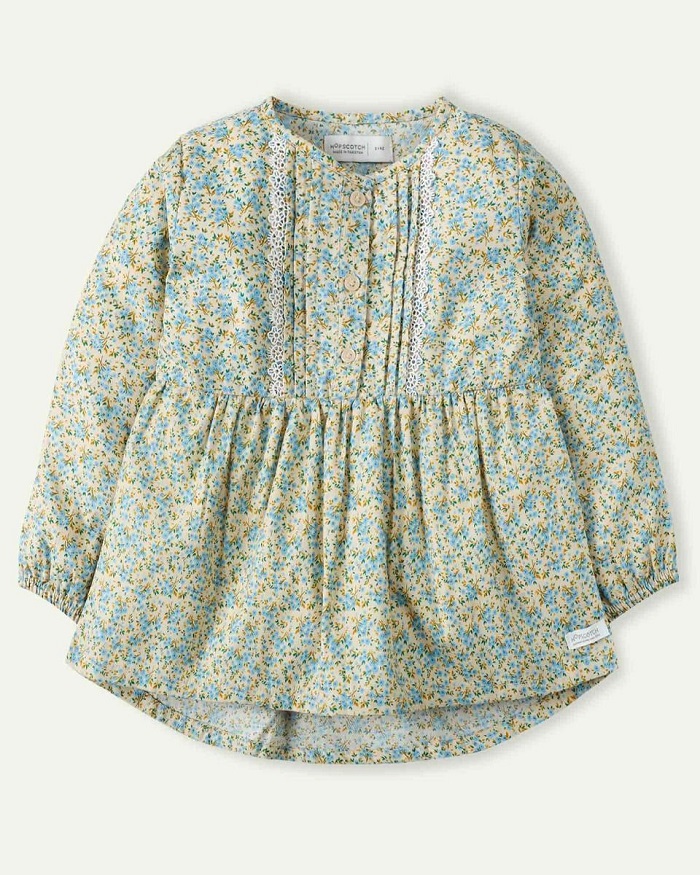 Lovely floral printed yellow top for women available for just PKR:1393 only.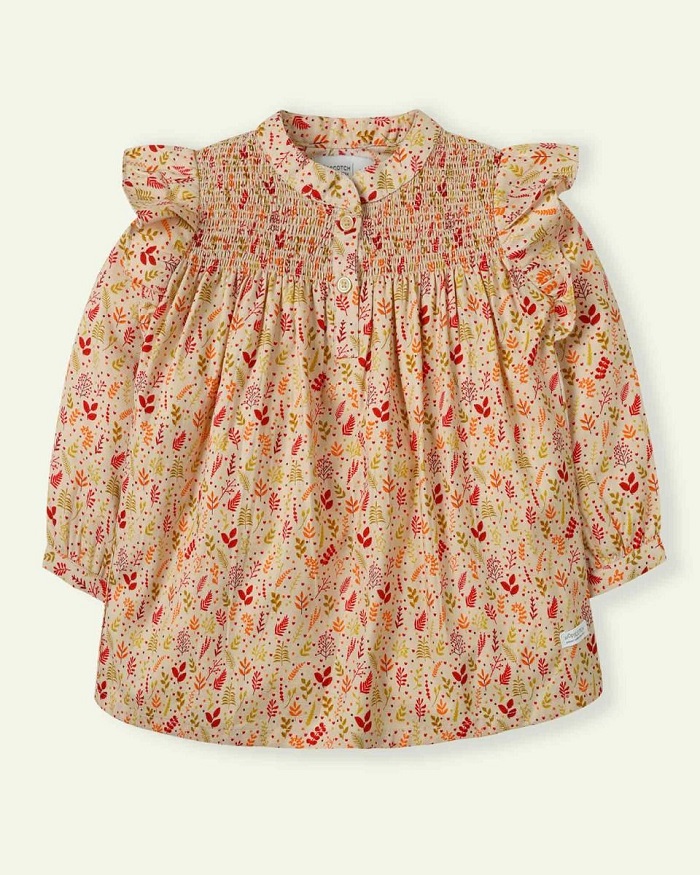 Stylish girls wear floral printed tops for girls wears available for PKR:1673 only.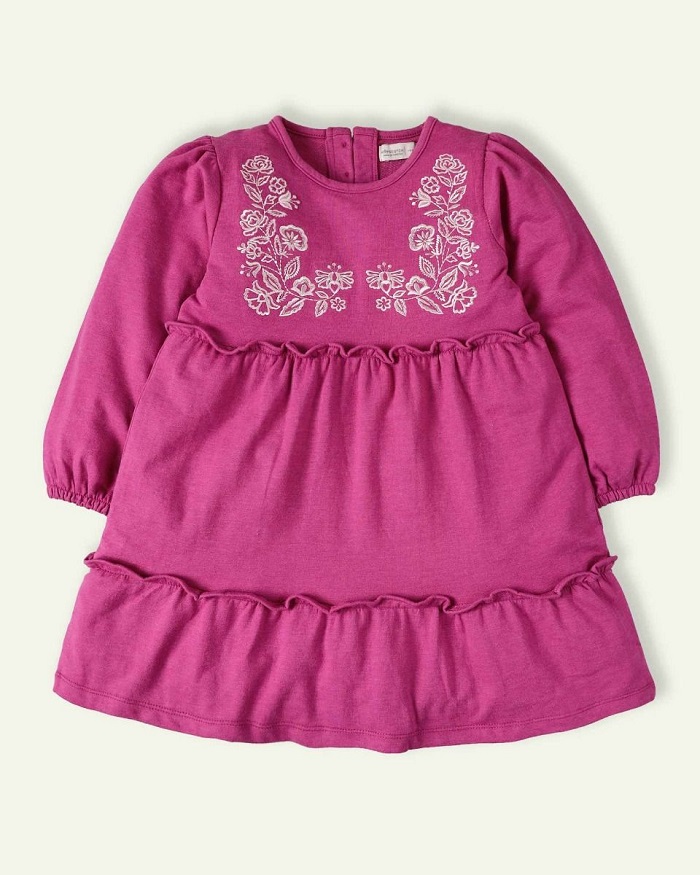 Floral embroidered on top of winter wear PKR:1883 only.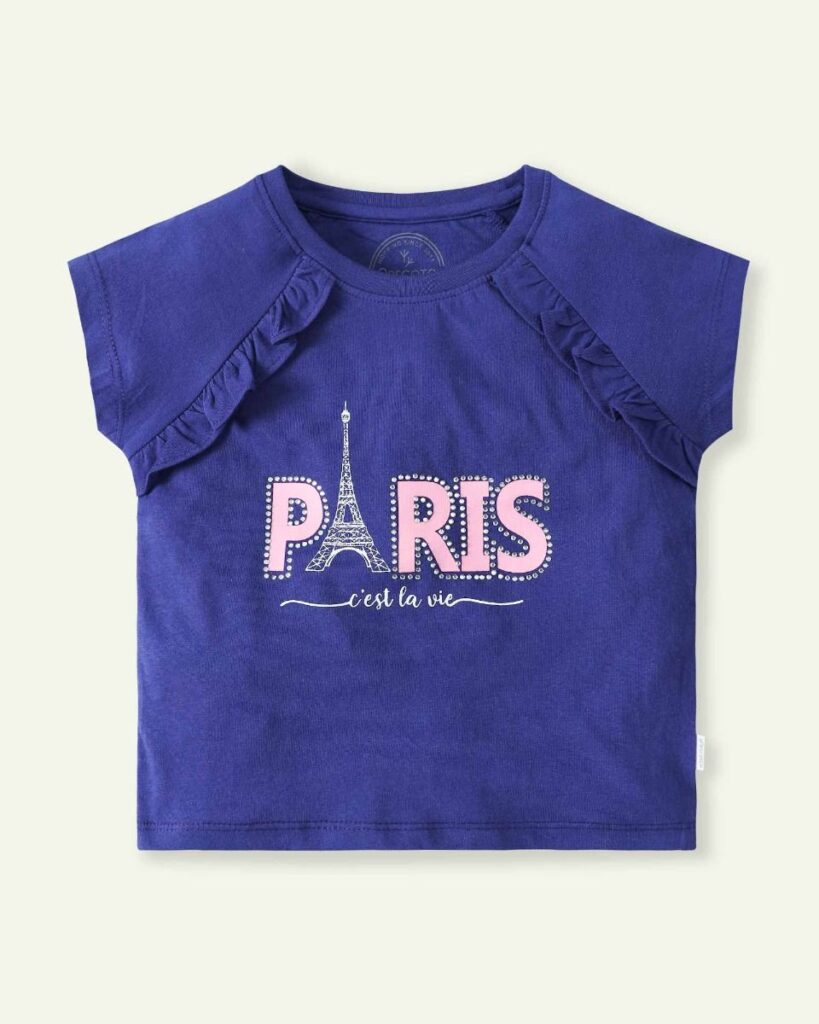 Make your winter vocations colorful with this beautiful blue color soft cotton T-Shirt available for PKR:595 only.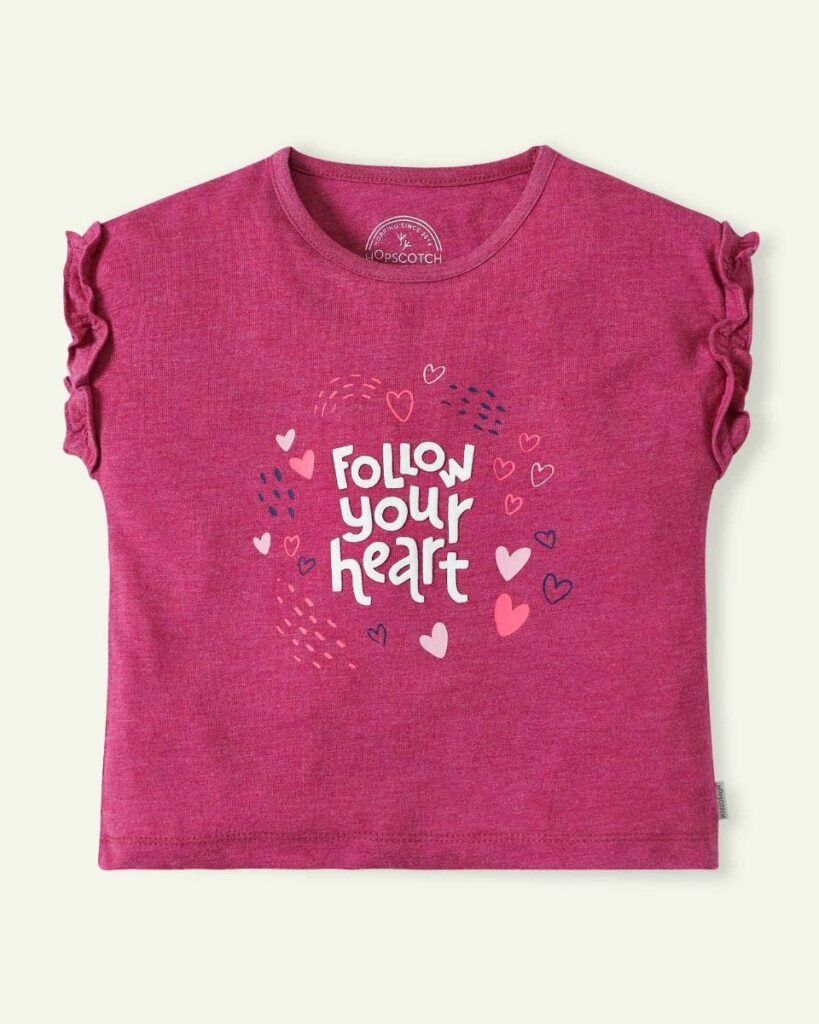 Pink color winter T-shirt for little princess PKR:595.
Lovely light pink color printed pleated top PKR:1990 only.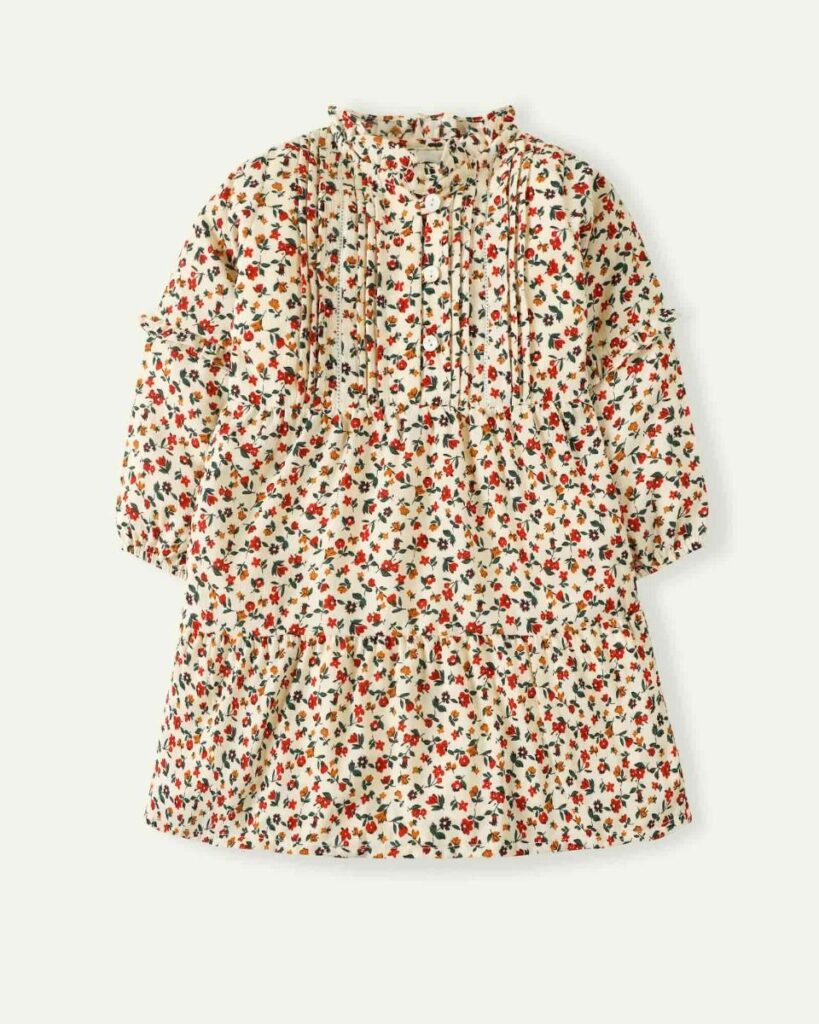 Beautiful flower printed winter cute style pleated dress for women PKR:2,890 only.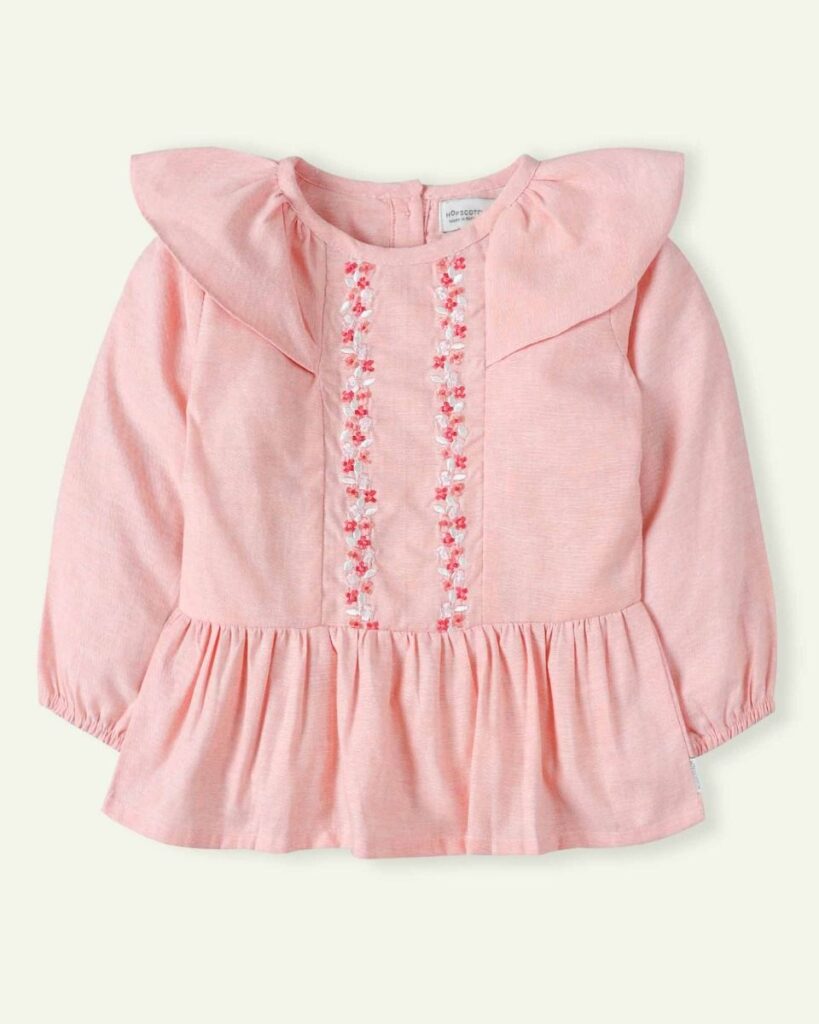 Floral embroidered cotton top for little girls PKR:1,690 only.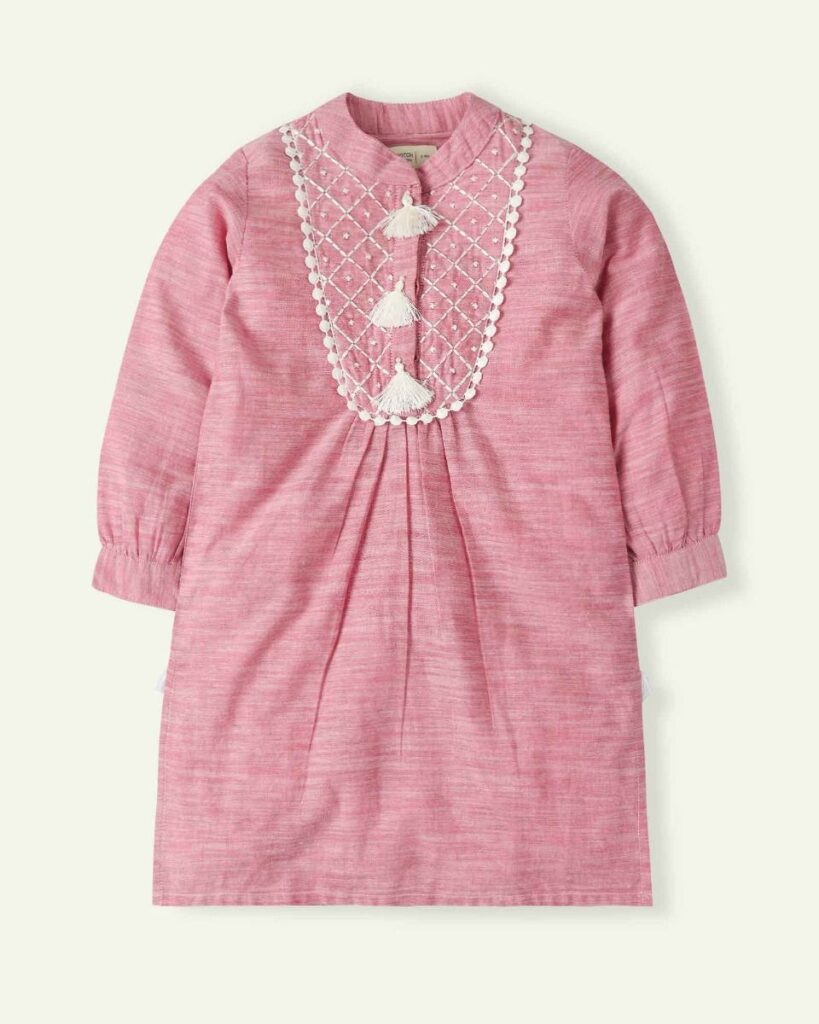 Pink cotton tunic PKR:2490 only.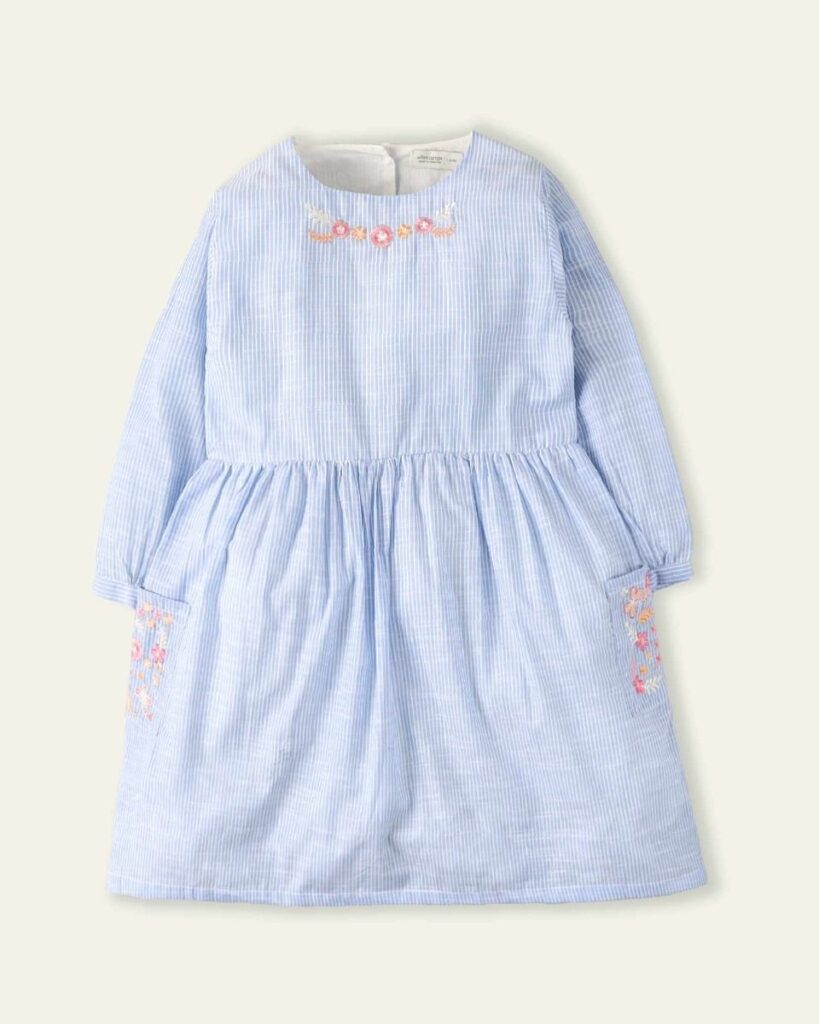 Let's get the classy look by wearing this striped embroidered cotton dress available for PKR:1,495 only.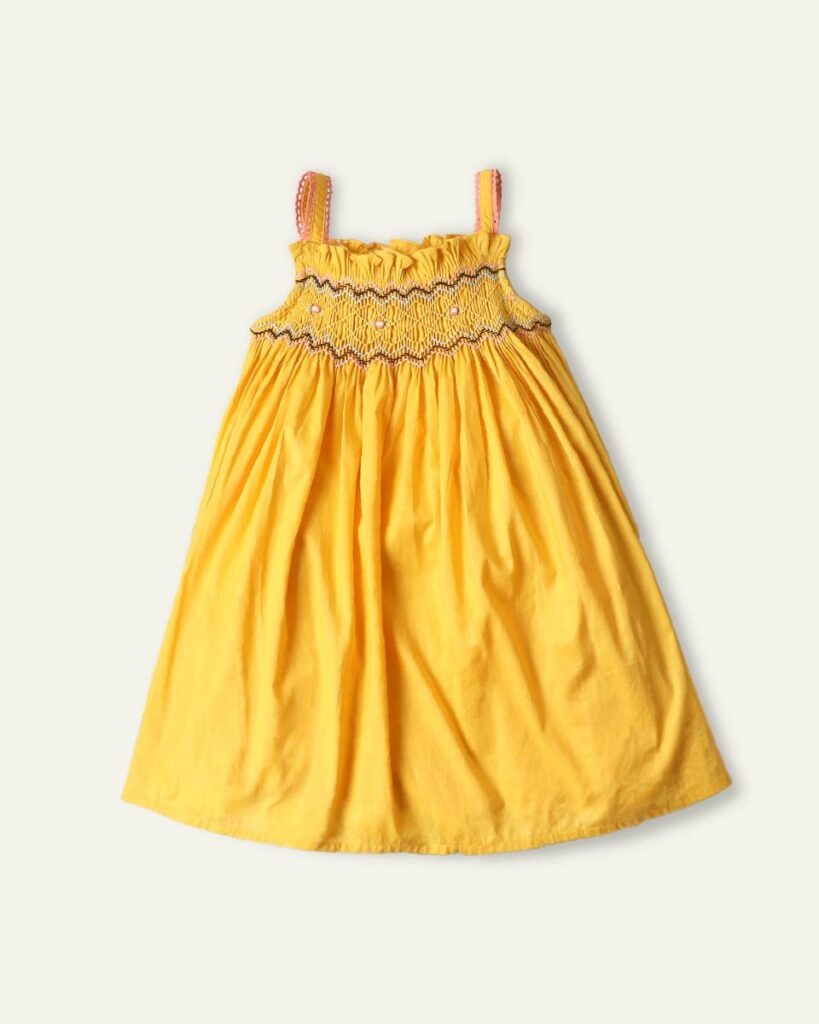 Enjoy the remaining summer days with this yellow embroidered top for just PKR:1,495.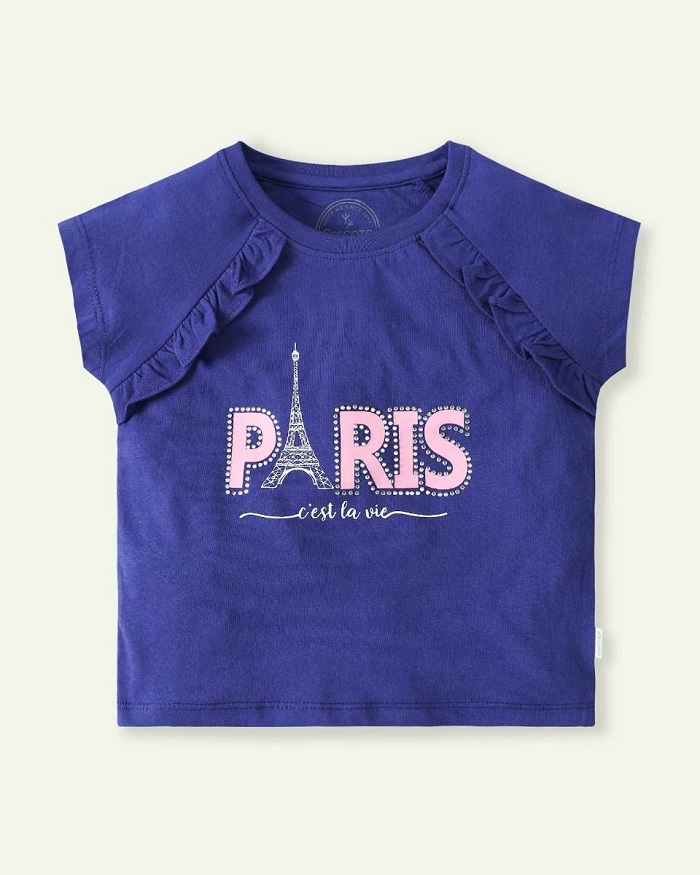 Let's make your holiday more colorful with this soft cotton t-shirt PKR:833 only.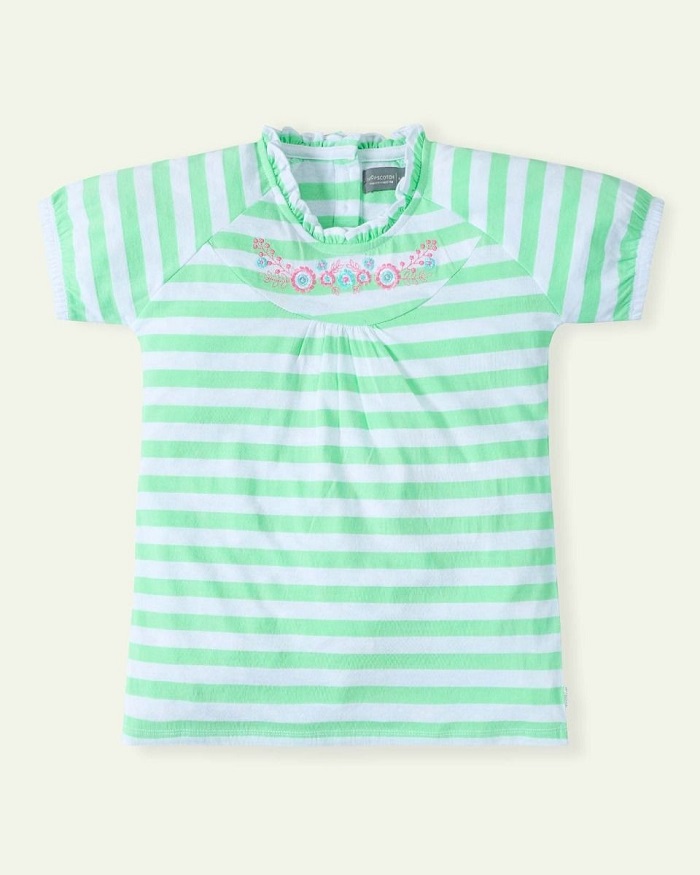 Stylish green striped top PKR:1,113 only.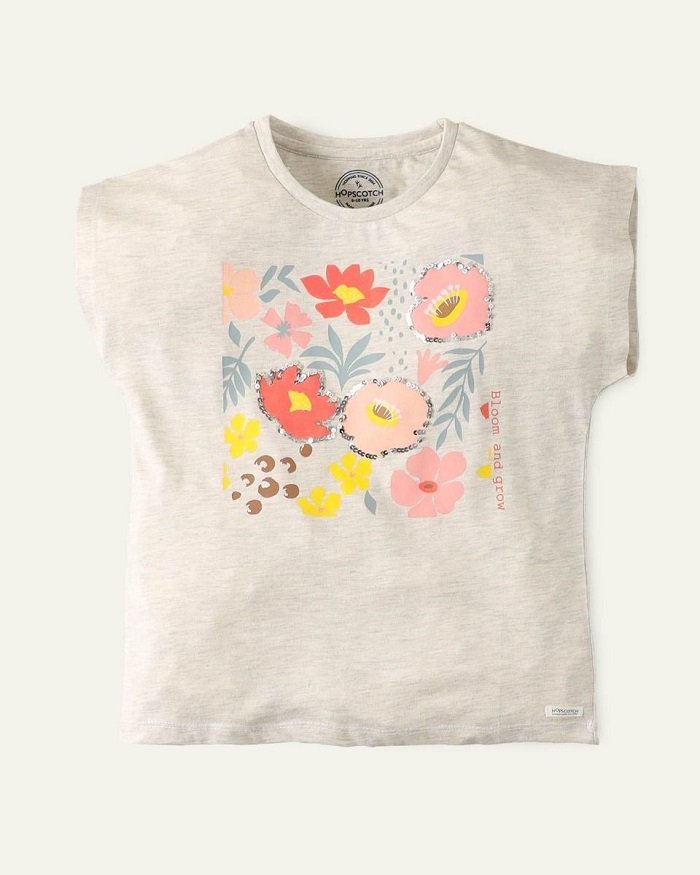 Spring glow flowers printed t-shirt PKR:695.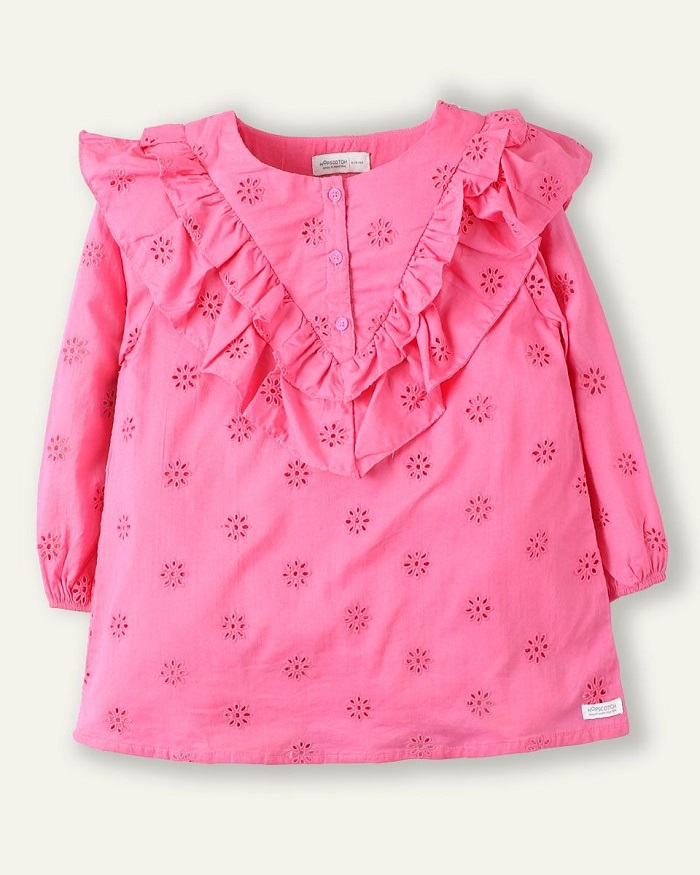 Shocking pink top PKR:2045 only.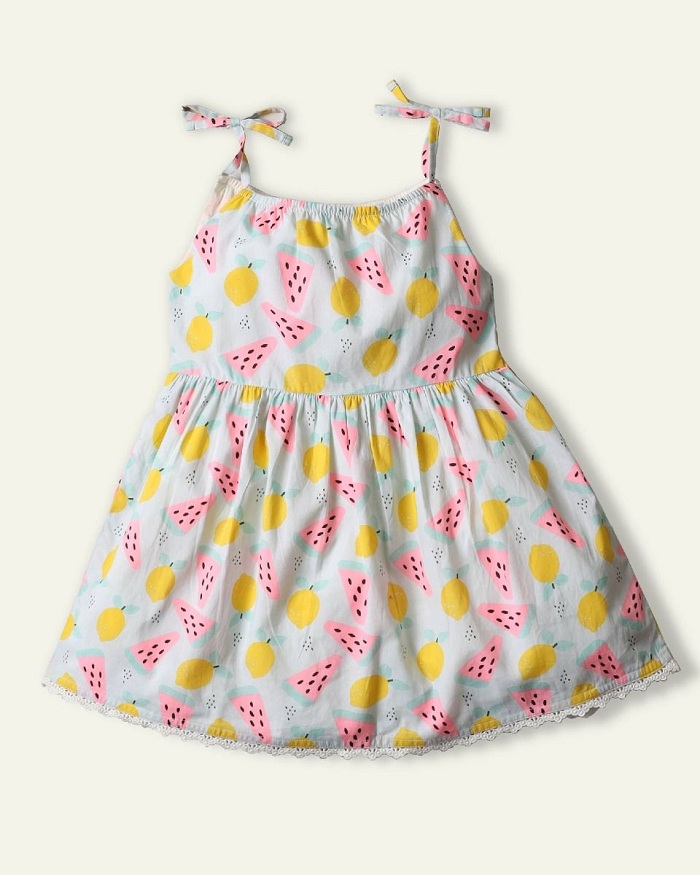 For the perfect summer season wear this watermelon dress for Rs.1145 only.
Hopscotch Season End Sale
It is not so easy for parents to find their kid's outfits. Now don't worry hopscotch brand provides the best kids' wear dresses at sale price flat 50% off.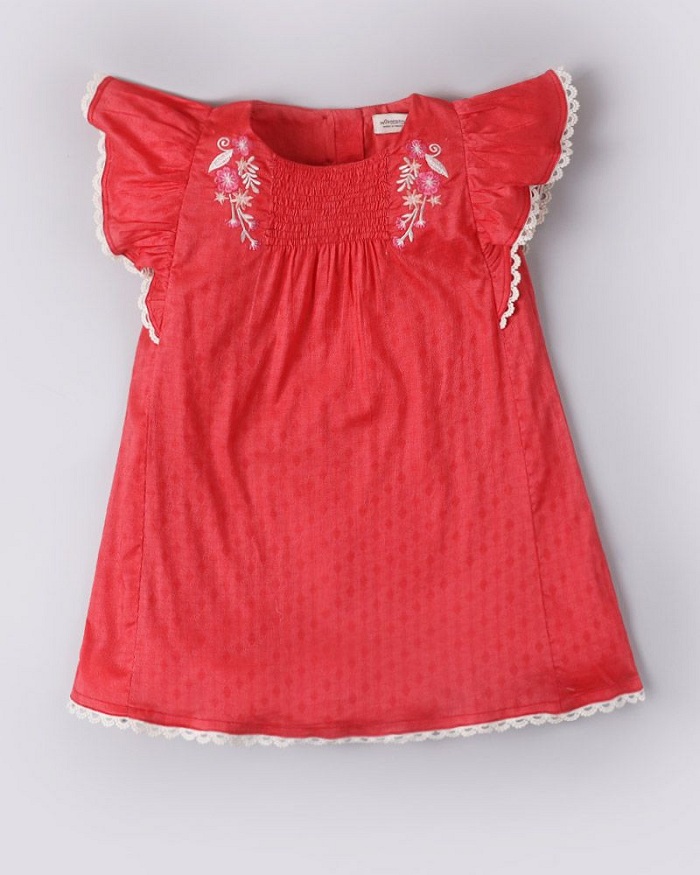 Cotton coral red dress for cute girls available for PKR:1,395 only.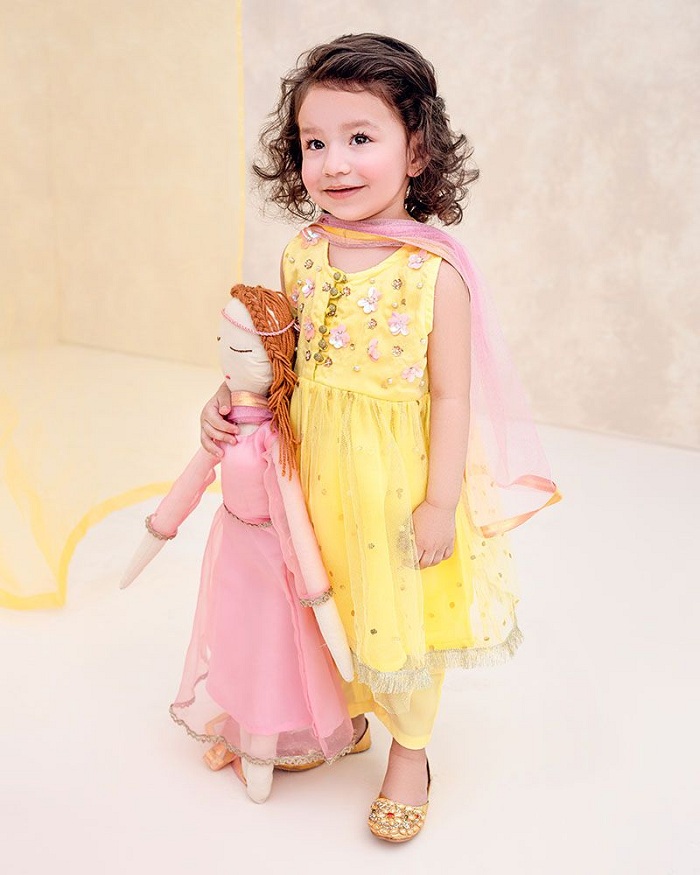 Three-piece yellow embellished net dress for summer season Rs.2495 only.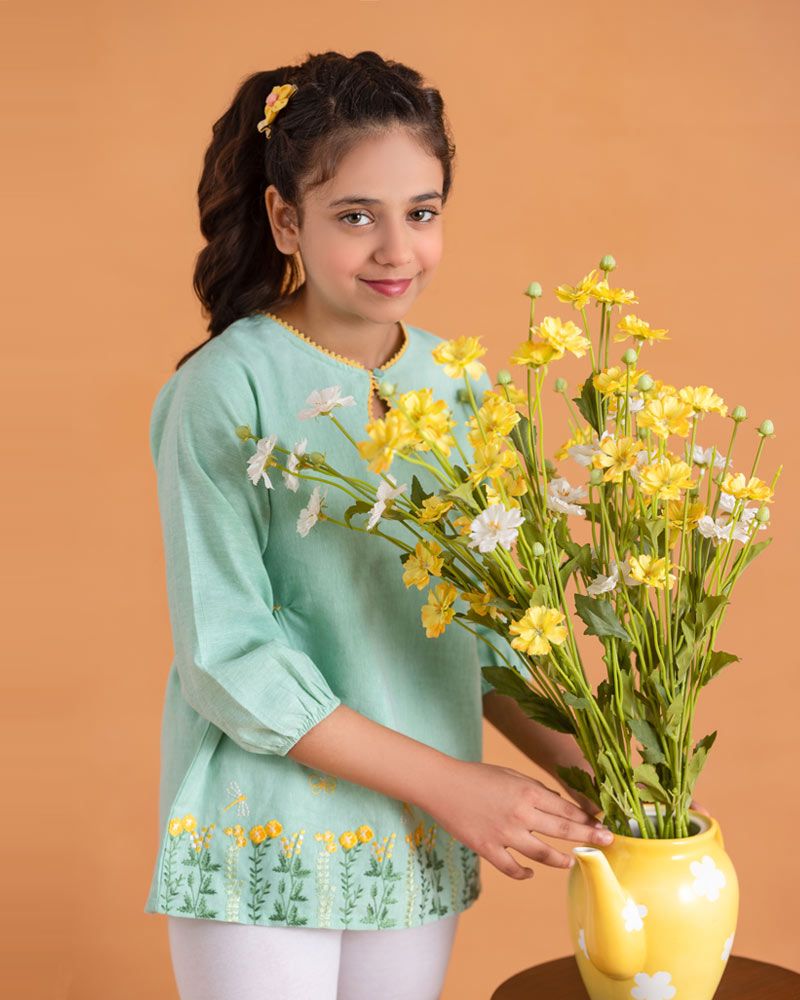 Stylish Green Embroidered Top For Teen Girls. Furthermore, this charming top is best for everyone. what you are searching for it's a perfect top for girls to wear on any occasion Available at a sale price range from PKR:2390 Only.
A beautiful green printed top for girls Rs. 676 only.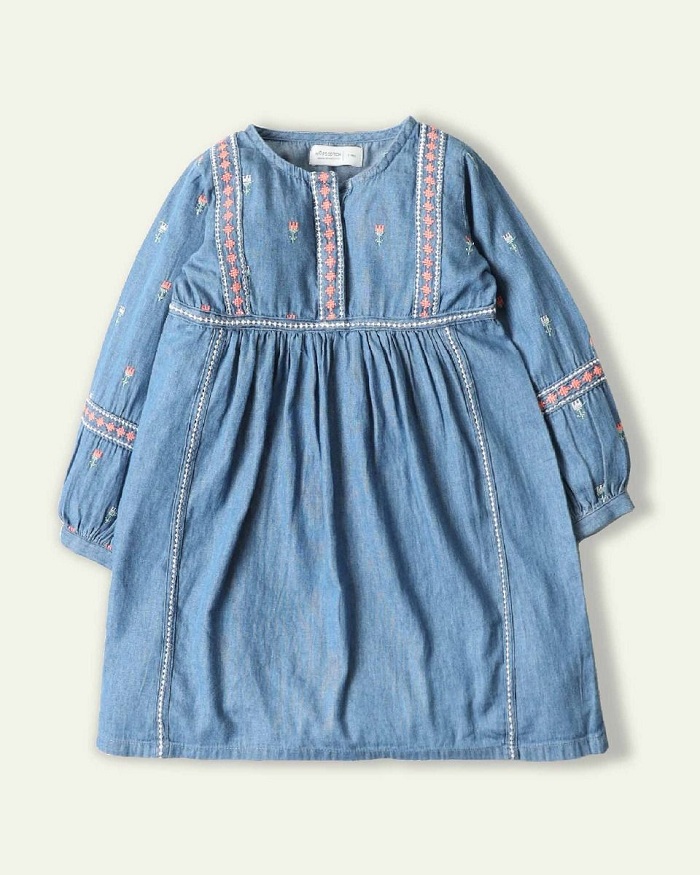 Embroidered tunic for girls wears available for Rs.1545 only.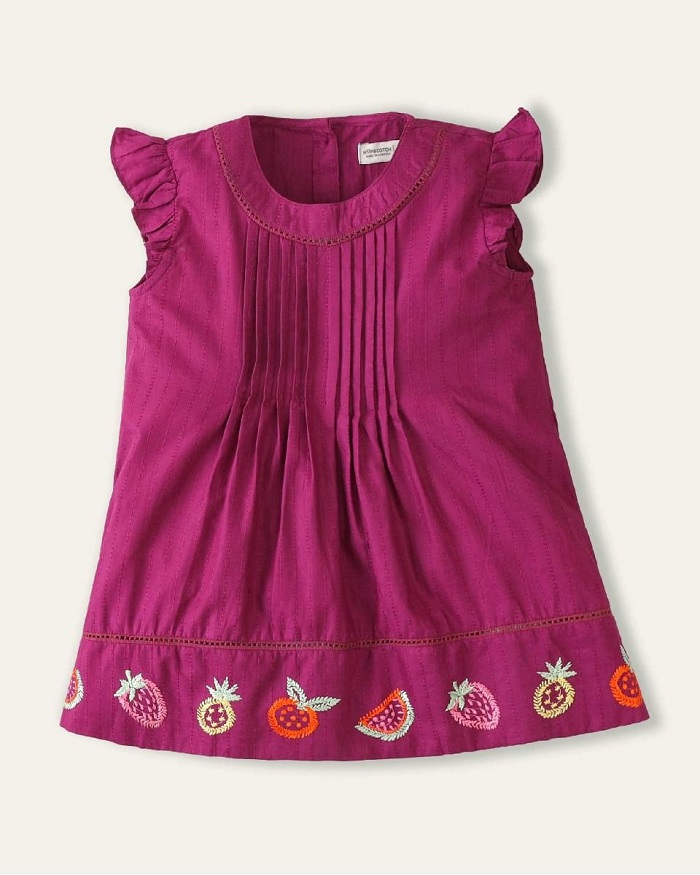 Stylish magenta pleated top Rs.1,095 only.
Embroidered Off-White color frock Rs.1445.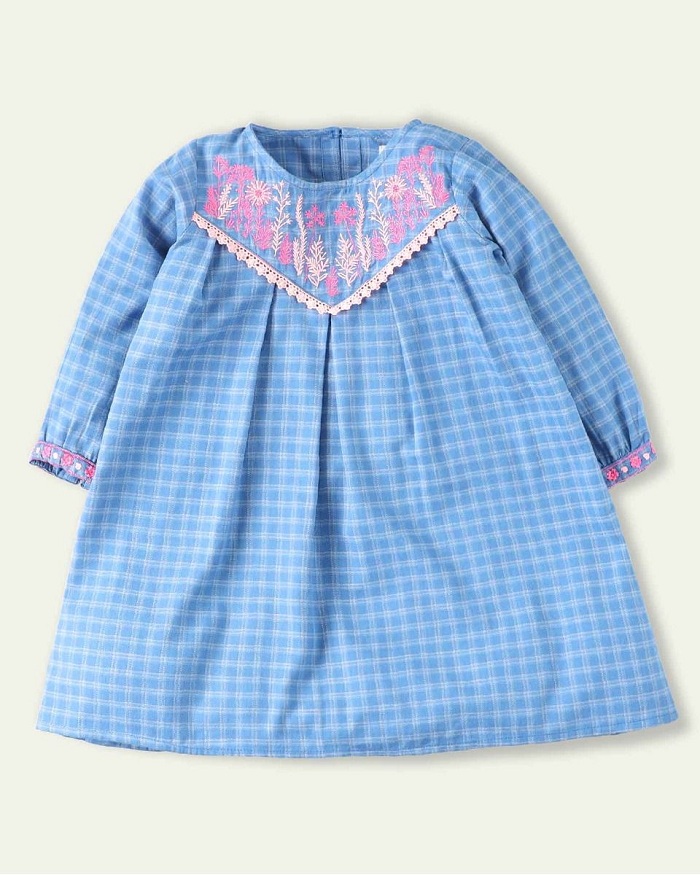 Blooming Flowers Tunic Rs.2,093.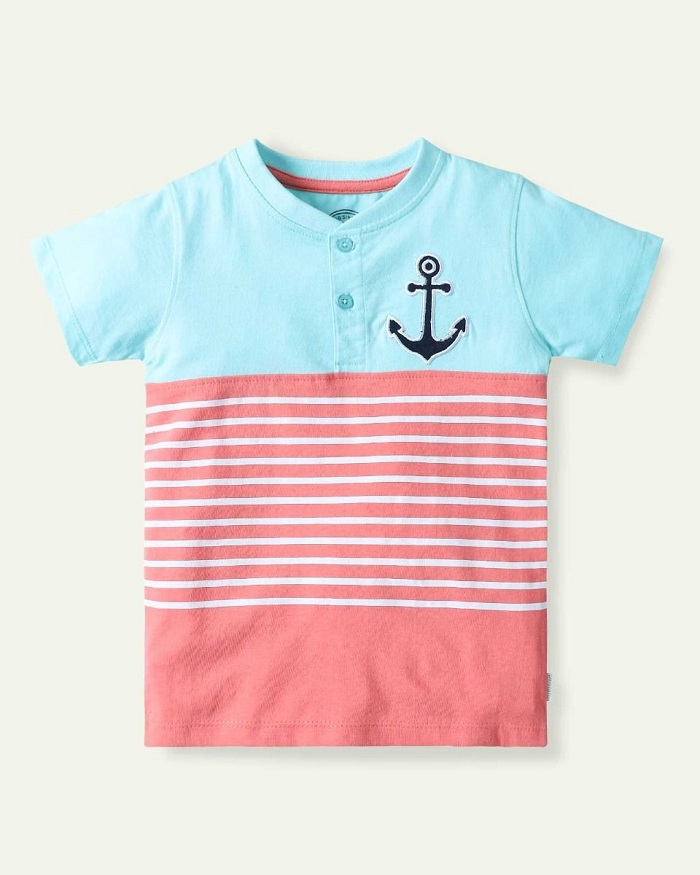 Rs.1190 only.
Red color t-shirt Rs.1090.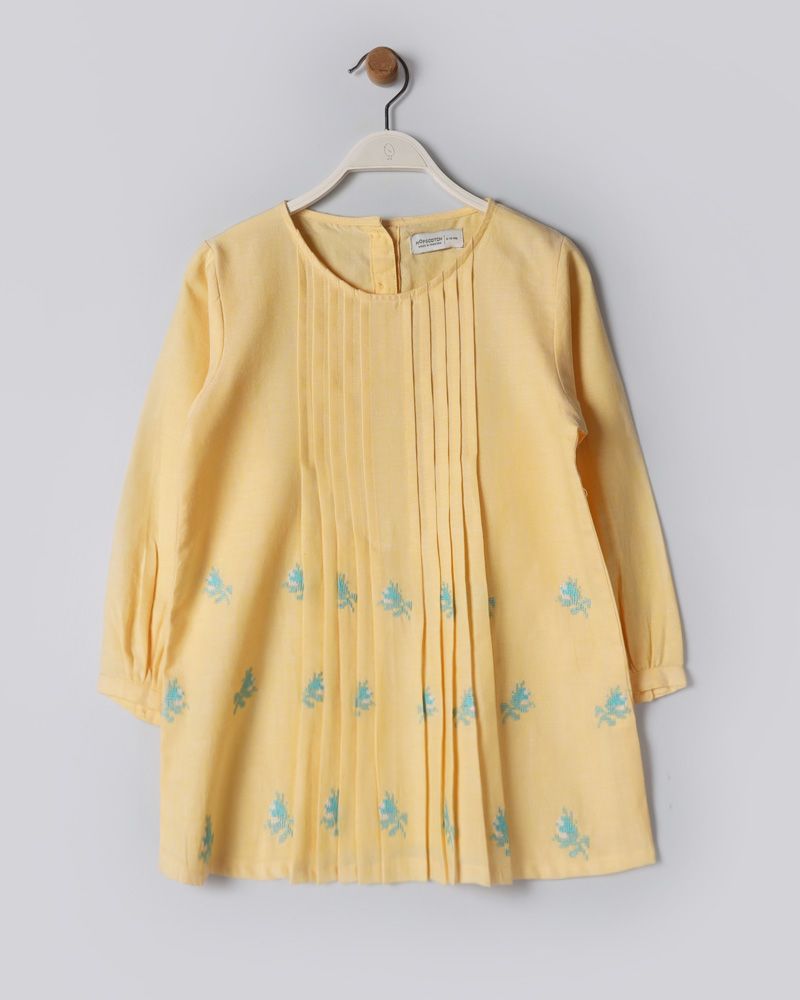 Lovely Yellow Color Pure Cotton Top For Girls PKR:2290 Only.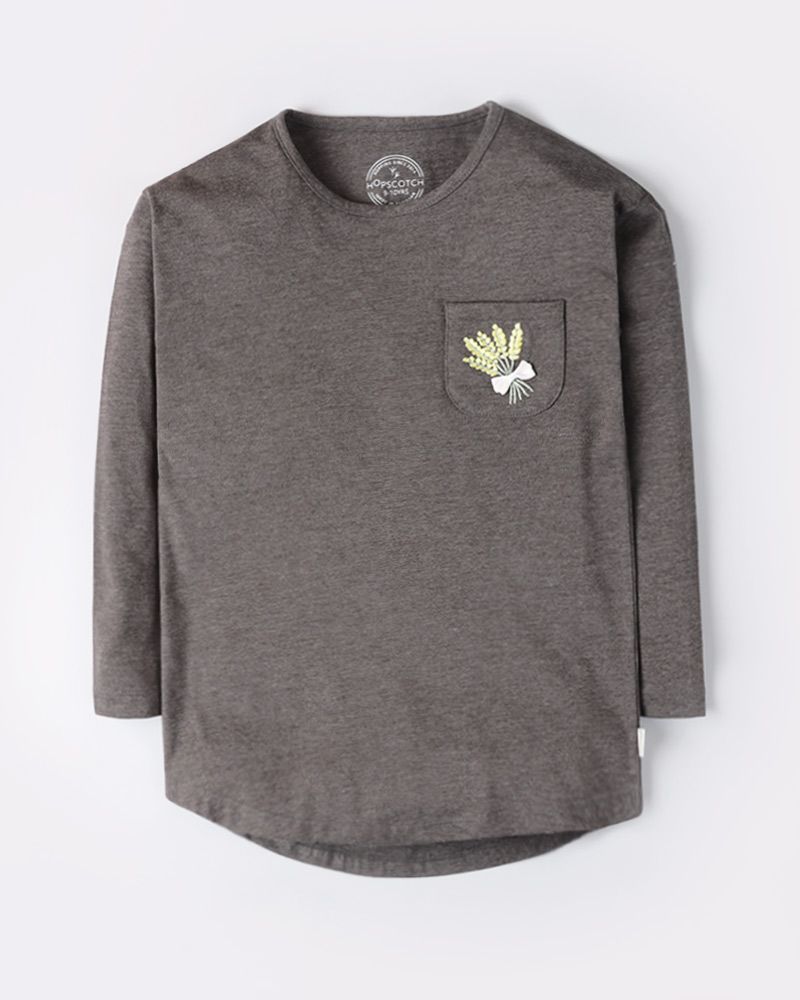 Grey Color Stylish Casual Wear Top Having Beautiful Flowers on Front Pocket Best for Casual Wear PKR:1590 Only.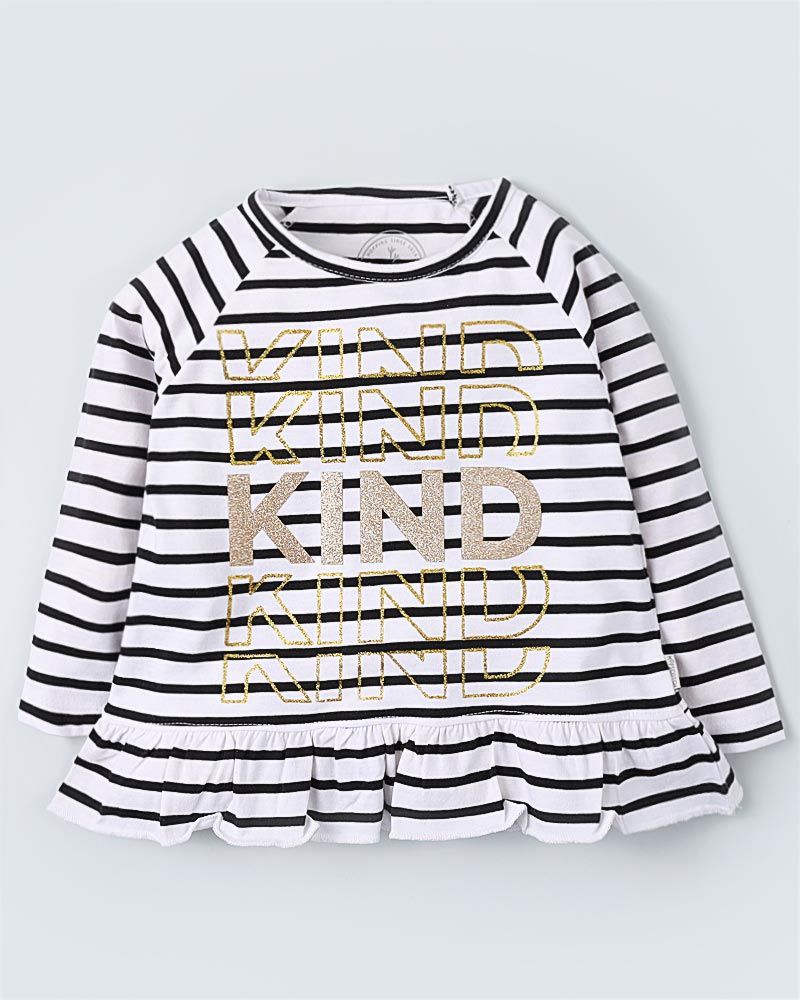 Striped Glitter Top Made With 100% Pure Cotton Fabric For Girls PKR:1690.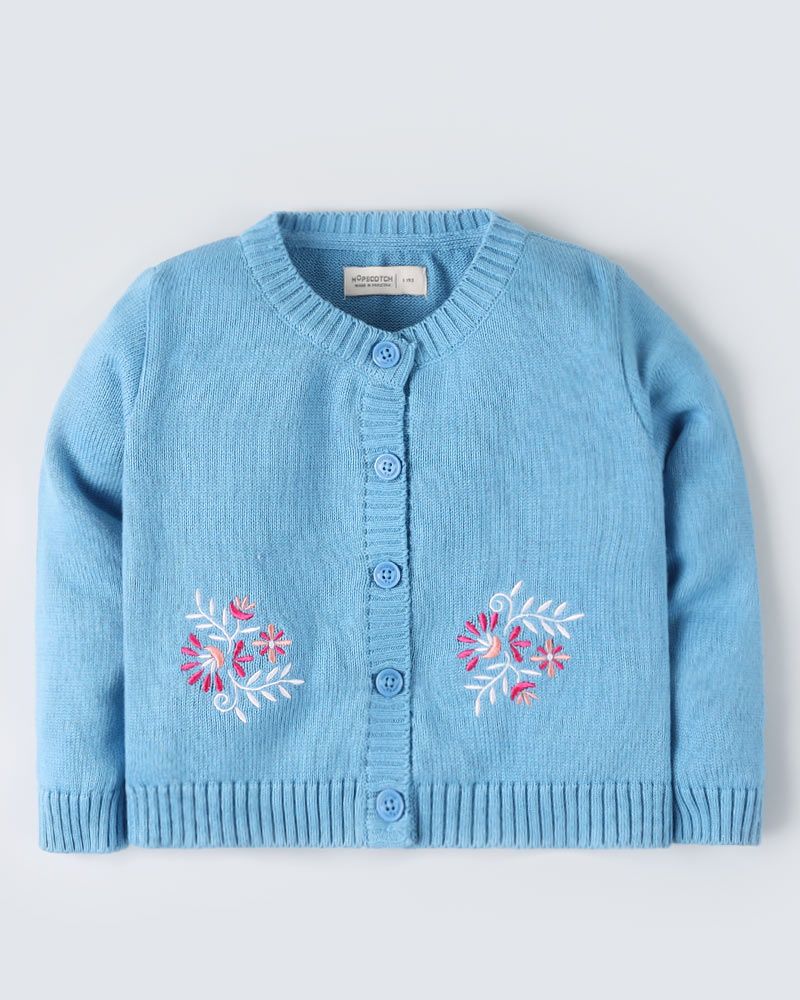 Light Blue Embroidered Button Down Sweater for Girls At Sale Price Available Now in Price PKR:3590 Only.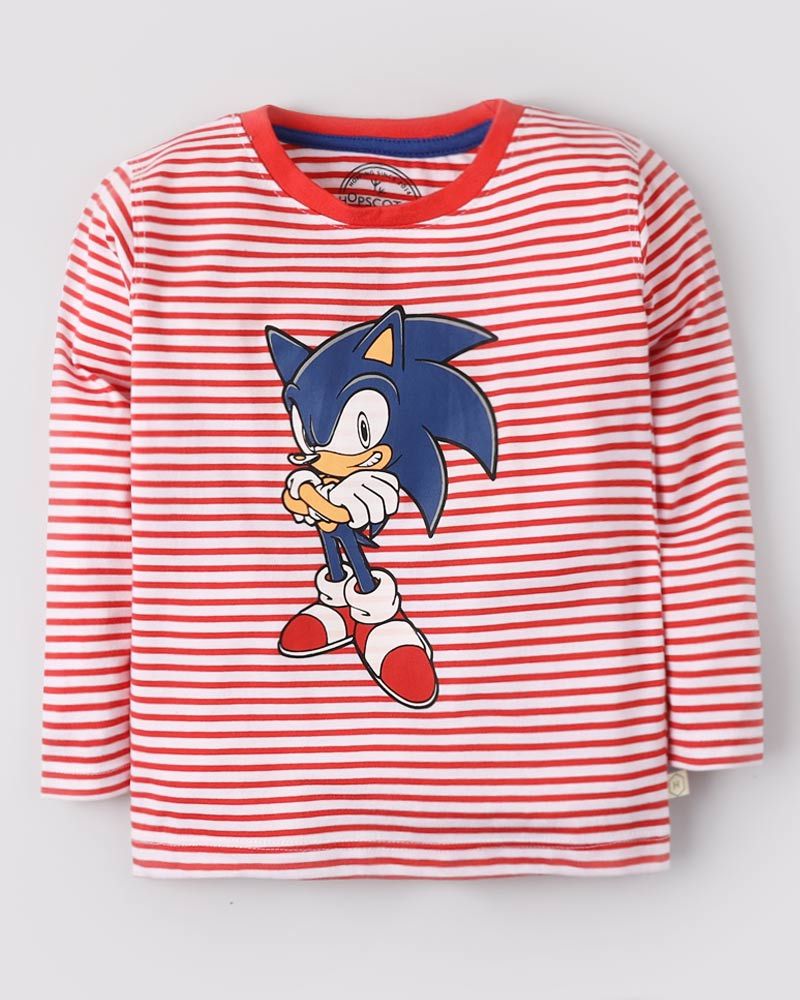 New Designs Kids Wear T-Shirt Made With Cotton Fabric PKR:833 Only.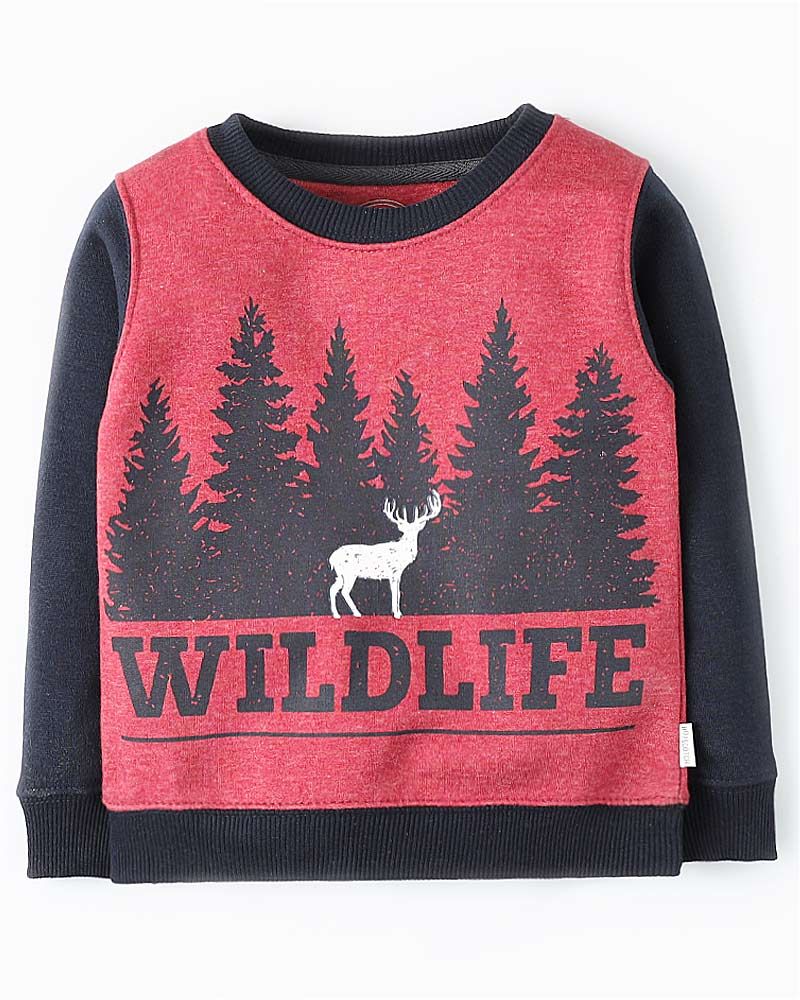 Stylish Sweatshirt Having Beautiful Wildlife Print on Front Side Available PKR:1183 Only.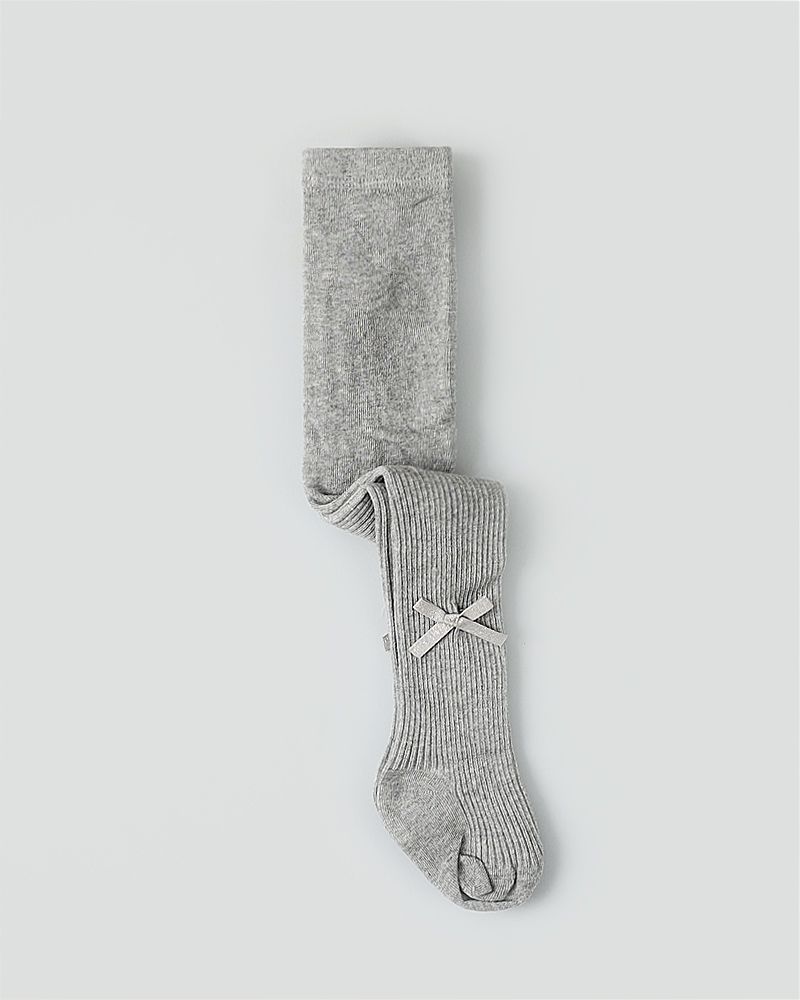 Grey color Leggings For Girls wear to get pretty look Available at sale price range PKR:973 Now.
Kids Wear Sale By Hopscotch Brand
Let's buy perfect boys wear jeans, shirt for season end flat 50% off the price. Here everyone can buy unique styles of outfits for boys' wear.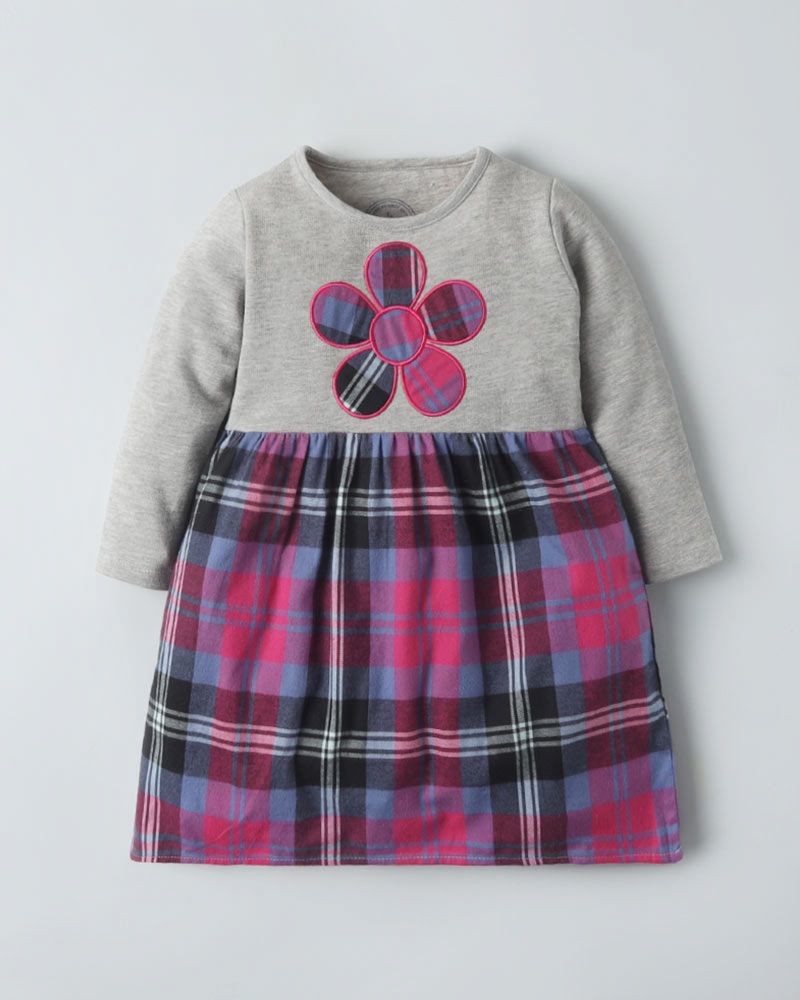 Pretty Style Purple Color Checkered Dress With A Flower on Top Just Now Buy At Sale Price PKR:1393 Only.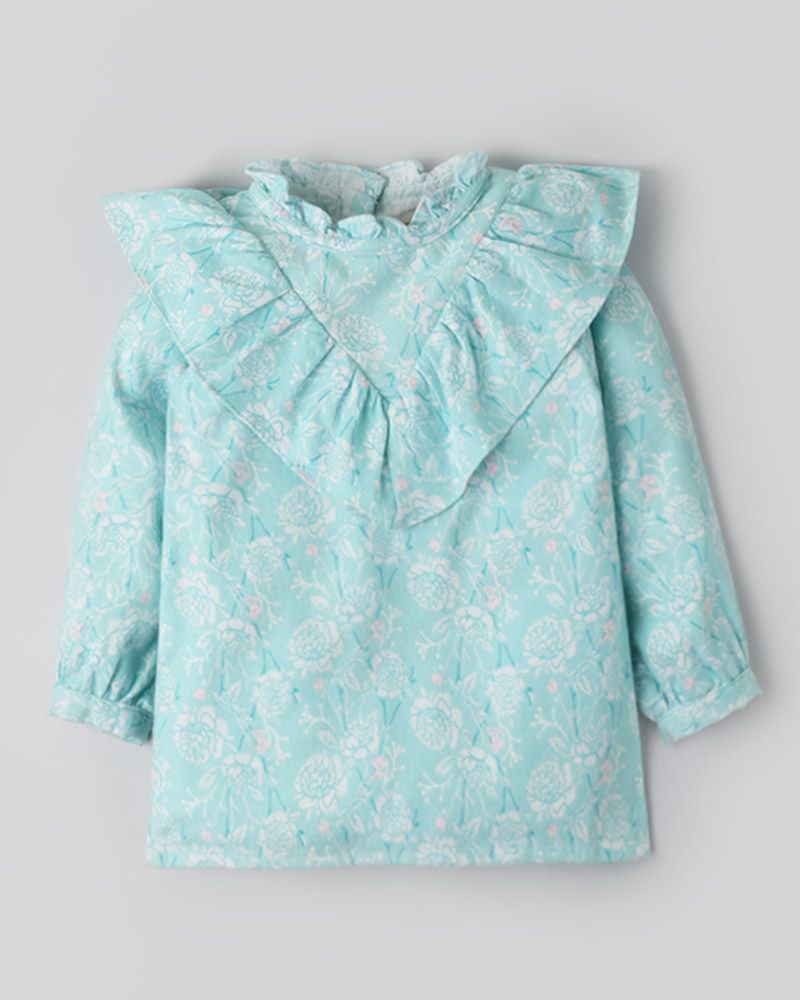 New Designs of Sean Green Color Floral Top for Little Princess on Sale PKR:1045 Now.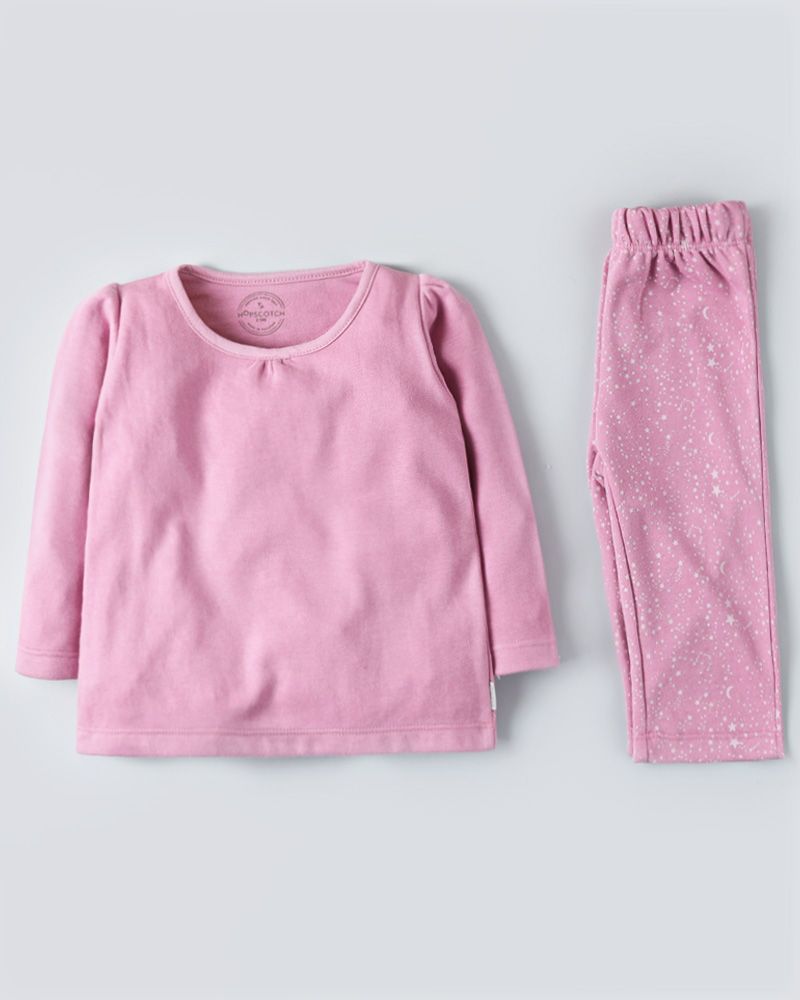 Stylish Pink Color Kids Sleepwear on Sale price Available Now PKR:1280 Only.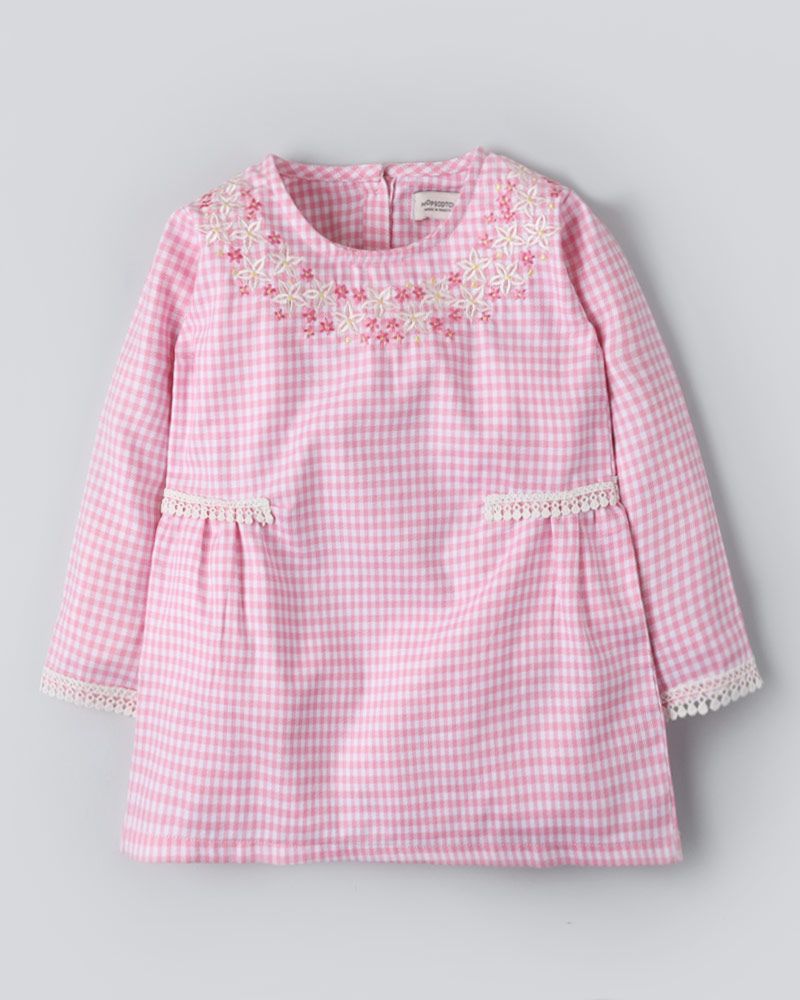 Lovely Pink Embroidered Top For more fun and pretty look Available PKR:945.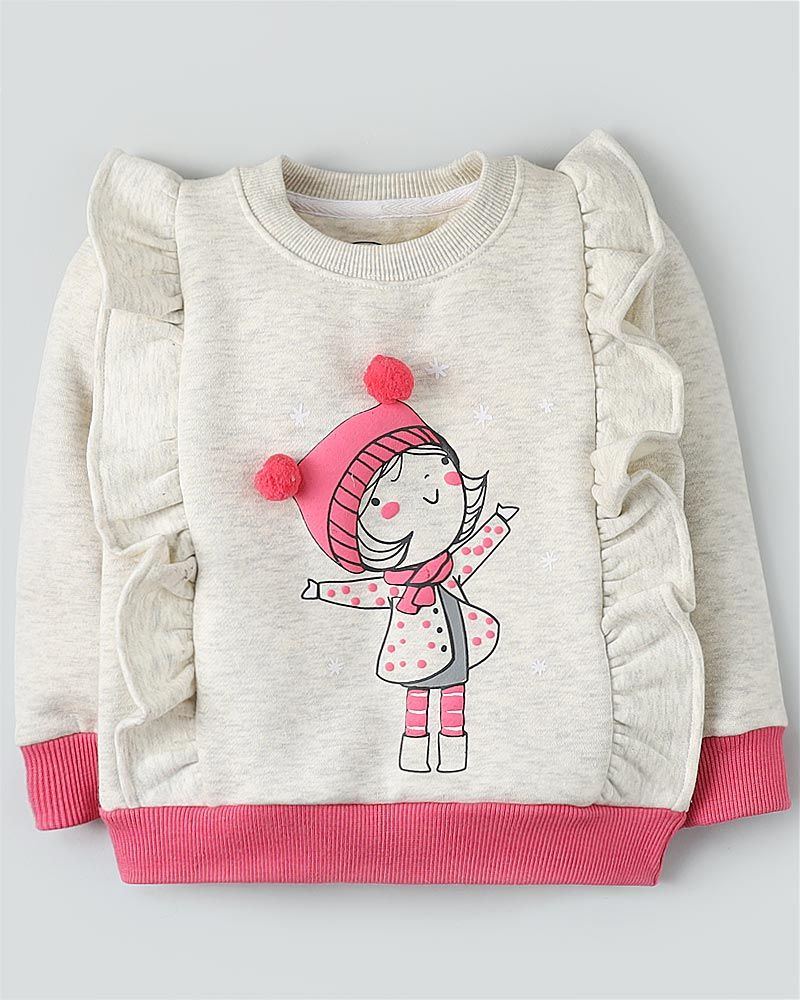 Lovely Snow Dance Happy Sweatshirt For Girls PKR:1323 Only.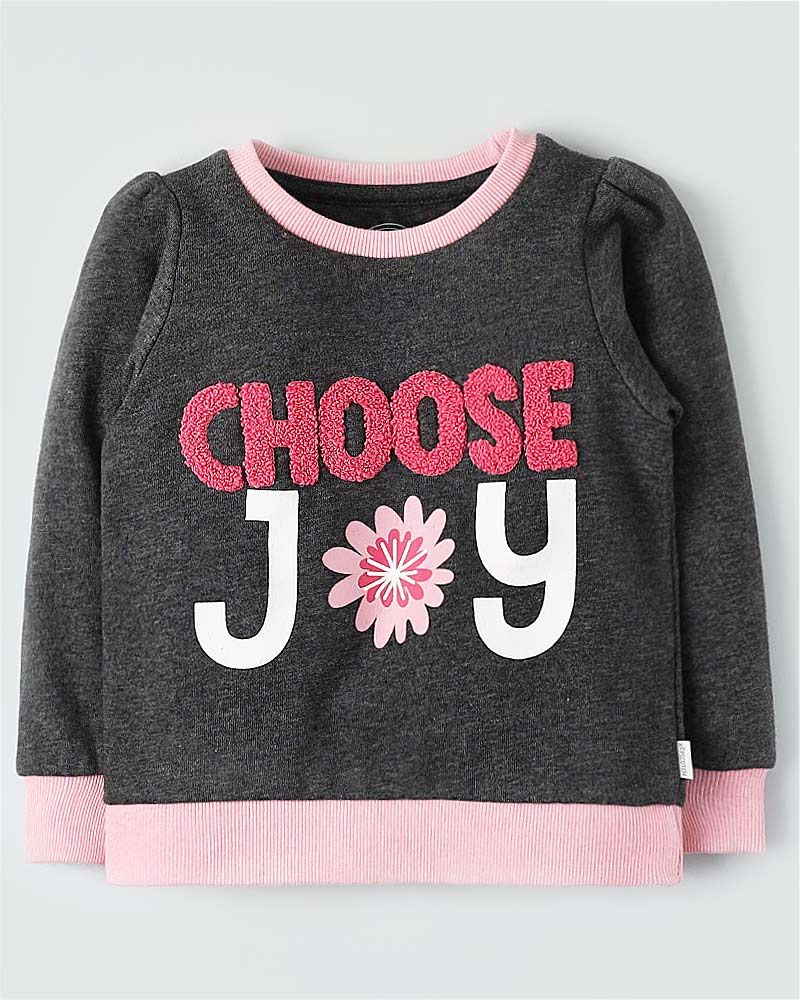 Let's Start the winter journey with a Stylish Pink Joy Sweatshirt at a sale price of PKR:1253.
A Pink Top for casual wear having Glitter Screen Printing on Shirt, Pair With Solid Tights PKR:1393 Only.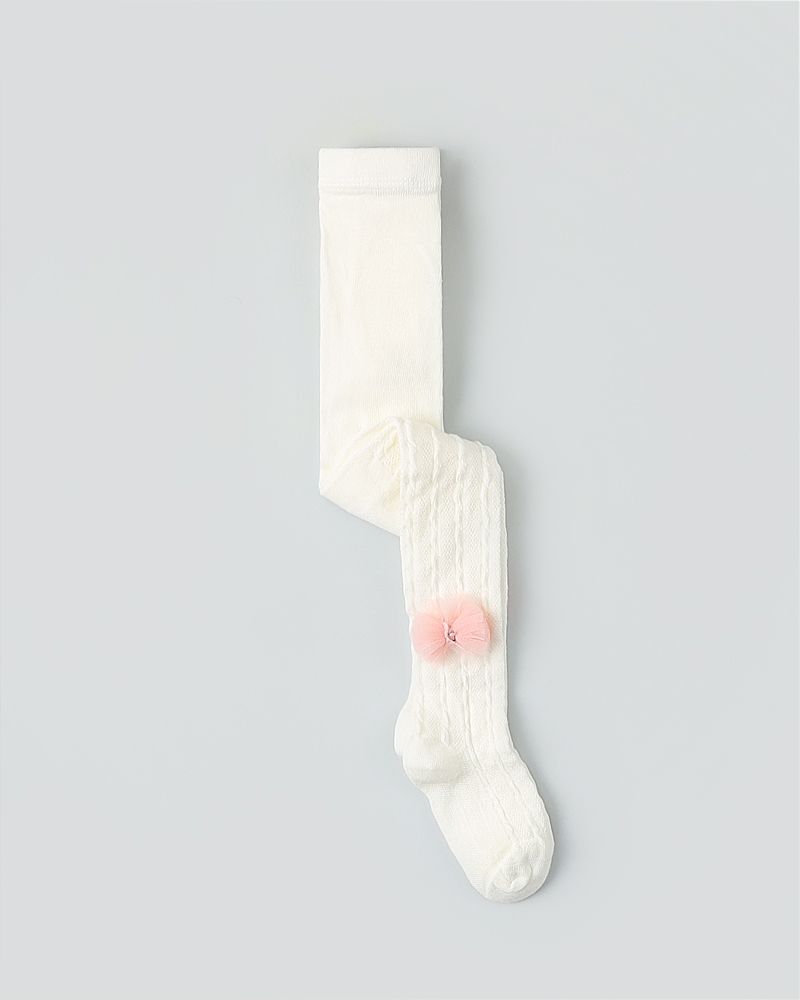 Off White Leggings With Beautiful Pink-Flower PKR:903.
Black Leggings For Formal Wear or in Semi-formal wear functions Available at sale price PKR:937 Buy Now.
Stylish Cars Henley T-shirt For Boys At Sale Price PKR:545 Only.