Kids Eid dresses by J.Jamshed 2022 Upto 50% Off
Kidswear is an important concern while shopping for Eid dresses. It is always very hard to select the right designs and the best stuff for kids. Pakistani mothers always want to choose the best for their kids. Kids Eid dresses by J.Jamshed 2022 are the best option. As you know Eid is coming soon as this is the Holy month of Ramadan Sharif. Now half month is remaining and after it, all the Muslims will celebrate Eid-ul-Fitr.
Always the selection of the right dresses for kids is very tough and difficult. While shopping a dress for a kid you must take care of stuff, quality, colors range, and especially up-to-date fashion designs. Kids act like little stars of every family in the whole world. Hence these little stars deserve to have the best dress and other fashion accessories as compared to elders.
Stylish Kids Wear Eid Dresses by Junaid Jamshed 2022
Junaid Jamshed is a heavy name in the fashion industry of Pakistan. There is a big name of the Junaid Jamshed brand in Pakistan's textile industry. This brand is working for many decades and it has been proved by J.jamshed that their name is their real quality. Best Kids Eid dresses by Junaid Jamshed are launched. Everyone knows that the dresses of Junaid Jamshed are matchless and the best among all the famous and expensive brands of the country.
All the famous brands are offering kidswear collections in both traditional and western styles. Junaid Jamshed is also offering kids to wear this Eid with all-new designs and improved stuff. Although J.J is expensive as you know it is a real brand. There is also another option of ready-made kid's dresses for mothers. Kids also like to wear ready-made dresses and they also look attractive.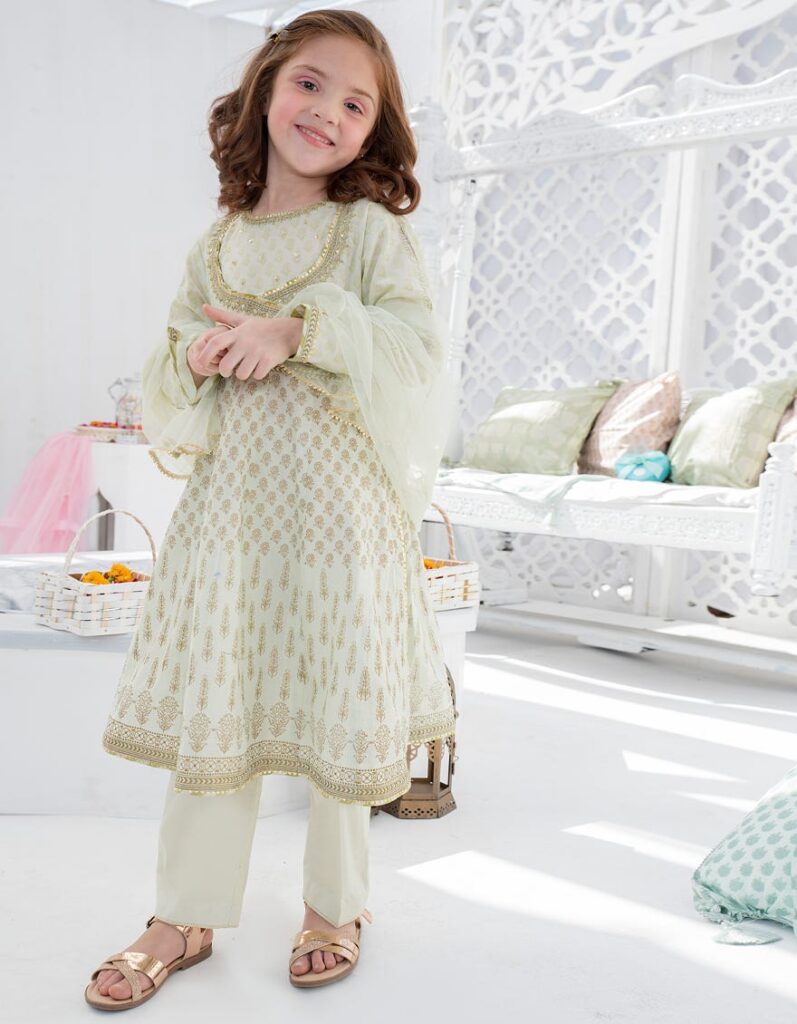 Green festive wear lawn 3piece girls wear suit PKR:3,990 only.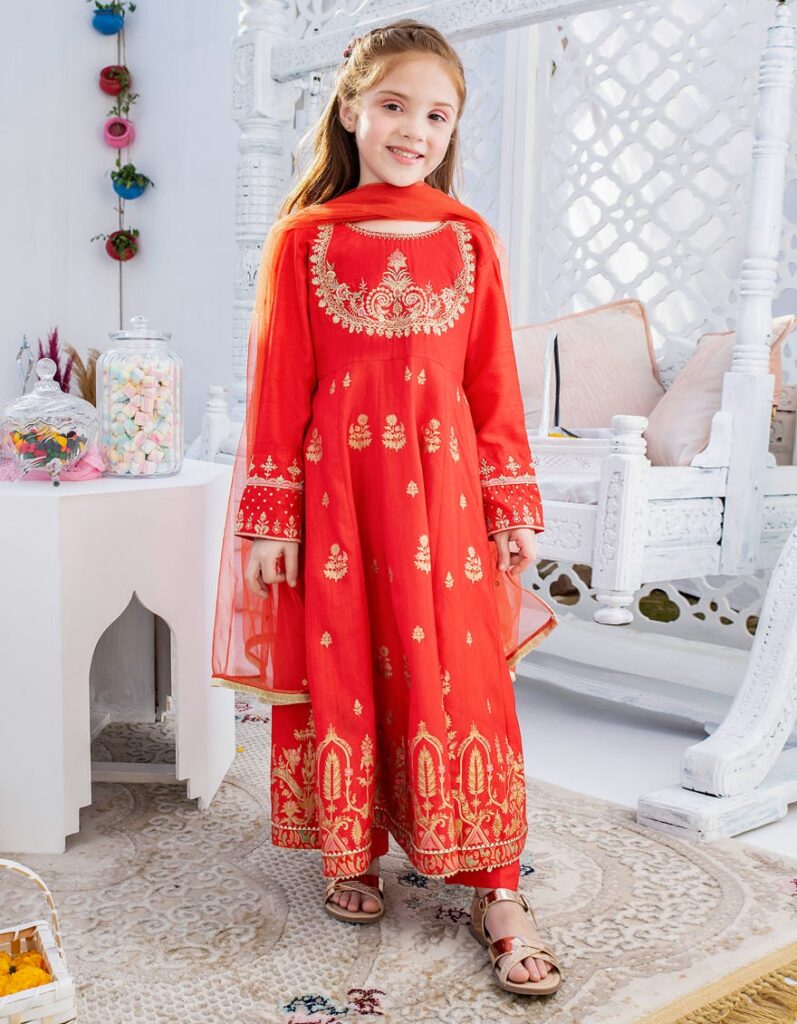 Girls 3 pieces raw silk 3piece embroidered suit PKR:7,190 only.
J. little princess red color eid lawn 3piece suit PKR:3,690.
Lilac embroidered festive wear raw silk suit for little princess PKR:7,190 only.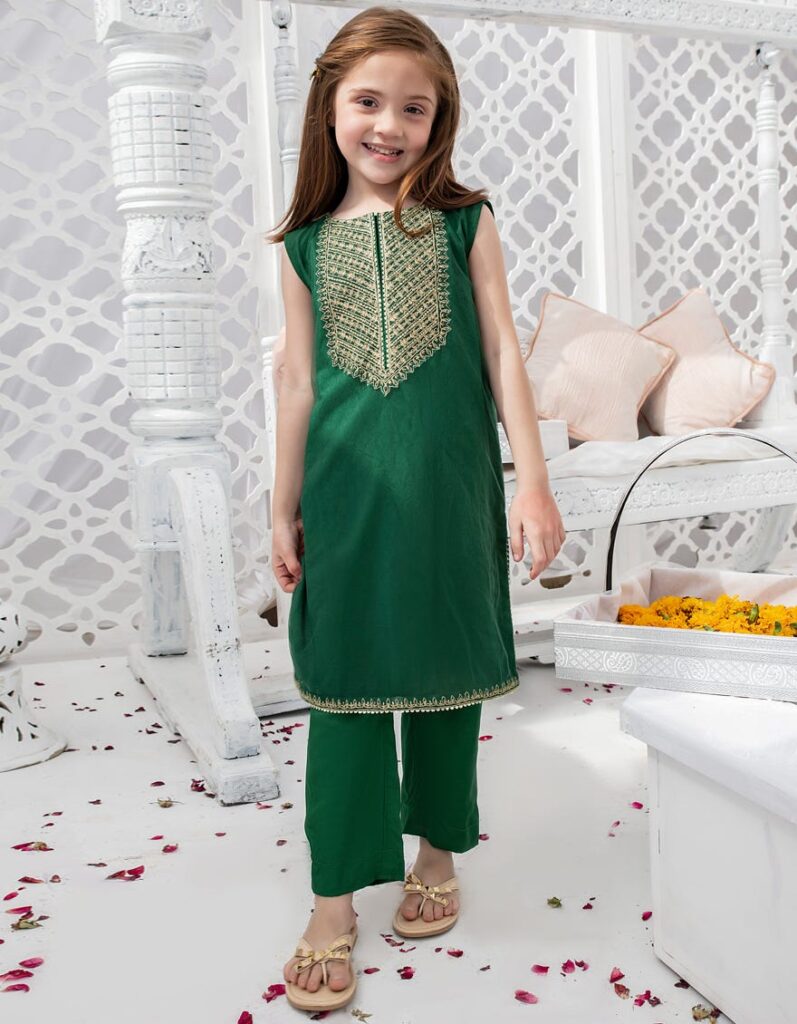 Bottle Green Girls Wear 2-piece Net Suit PKR:3,290 only.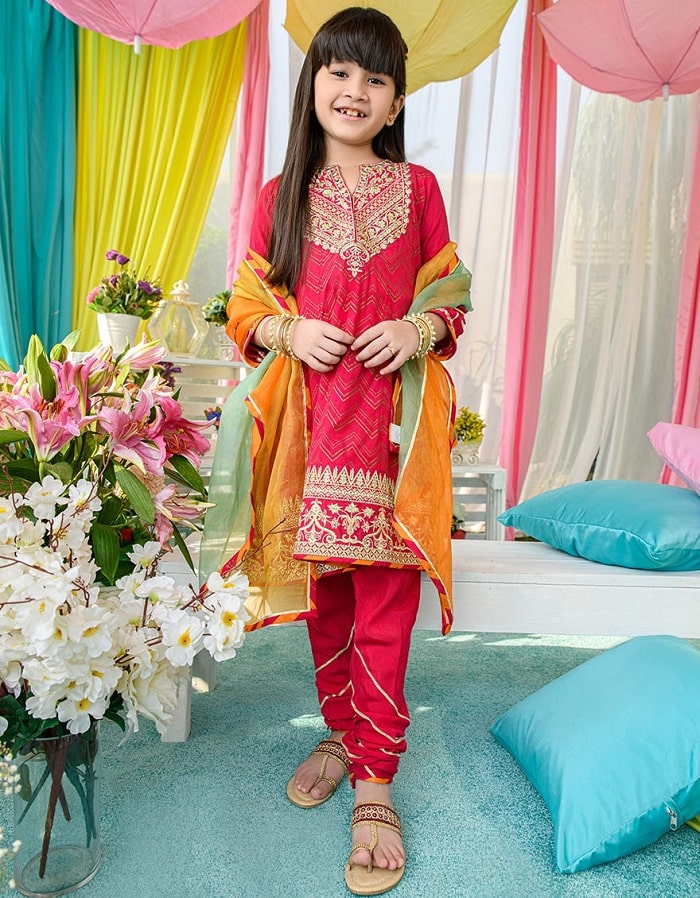 Pink Luxury Baby Girl Eid Suit PKR:7490 Only.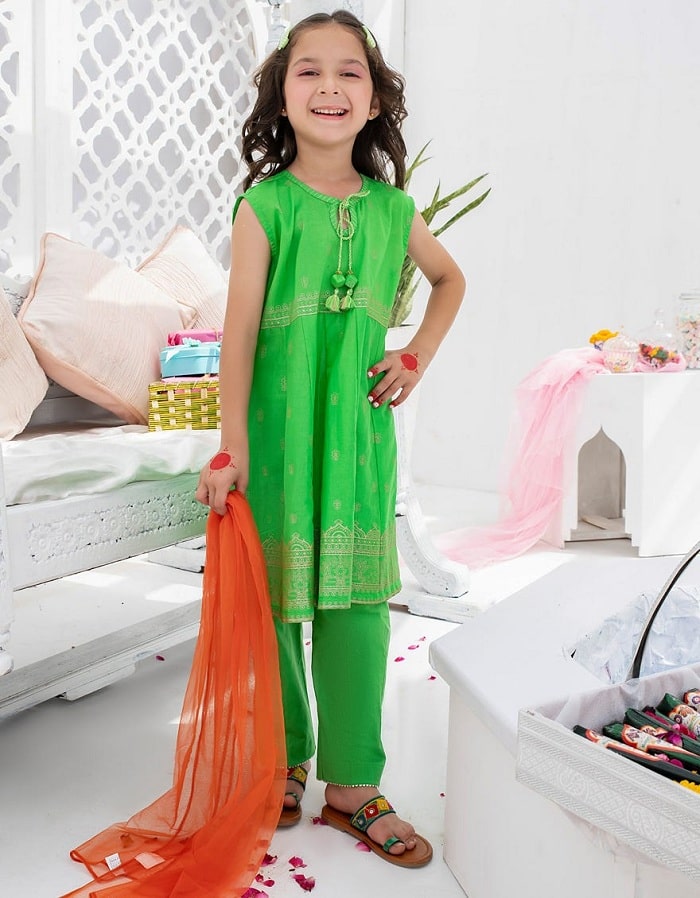 Green Floral Print Kali Frock With Dyed Trouser and Net Dupatta PKR:3490/- Only.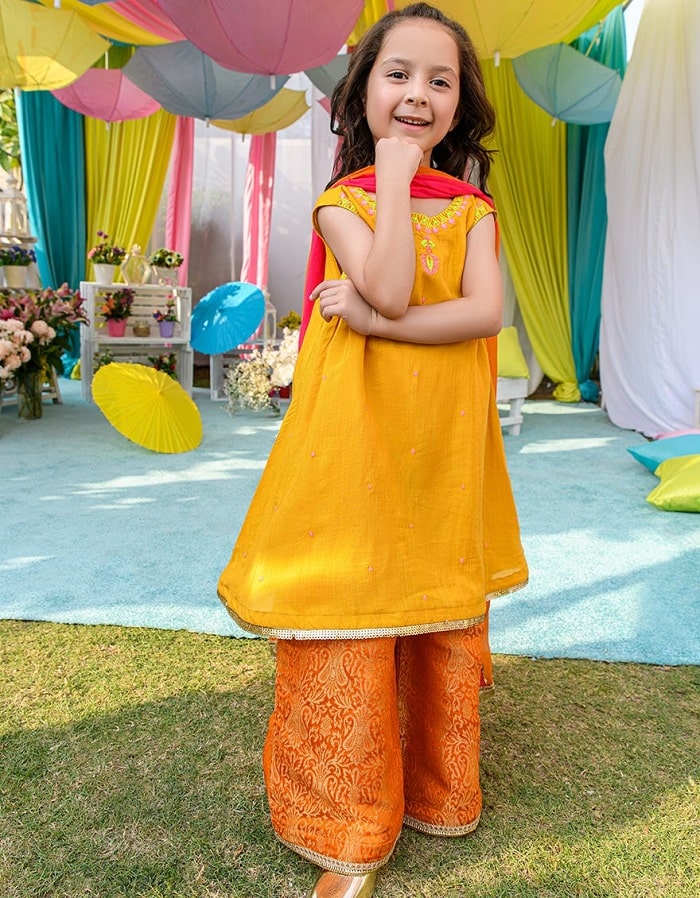 Yellow Girls Special Eid Suit PKR:4690/- only.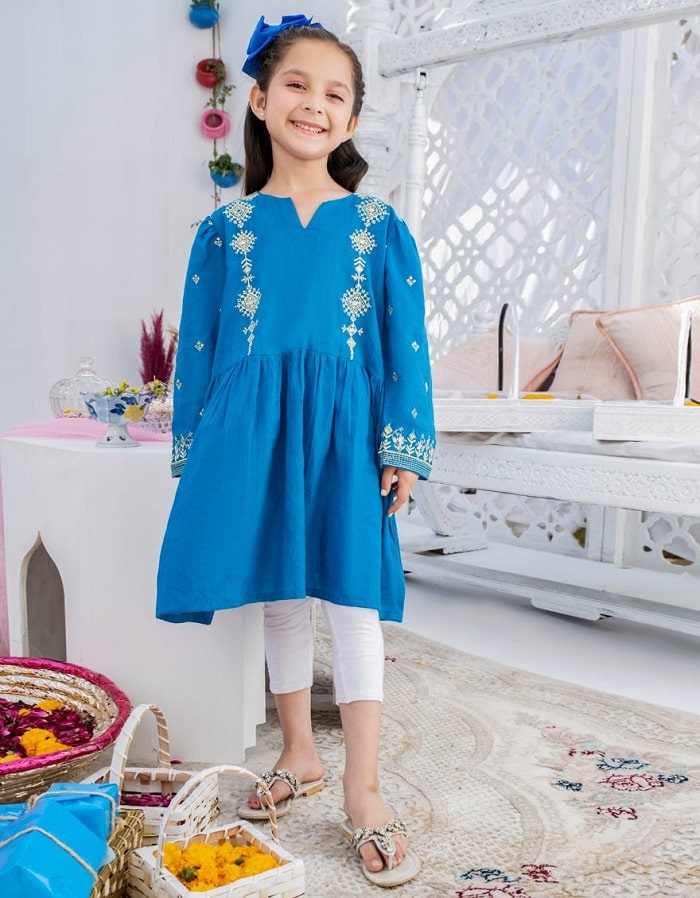 Casual Embroidered Straight Blue Shirt For Baby Girl PKR:2090/- only.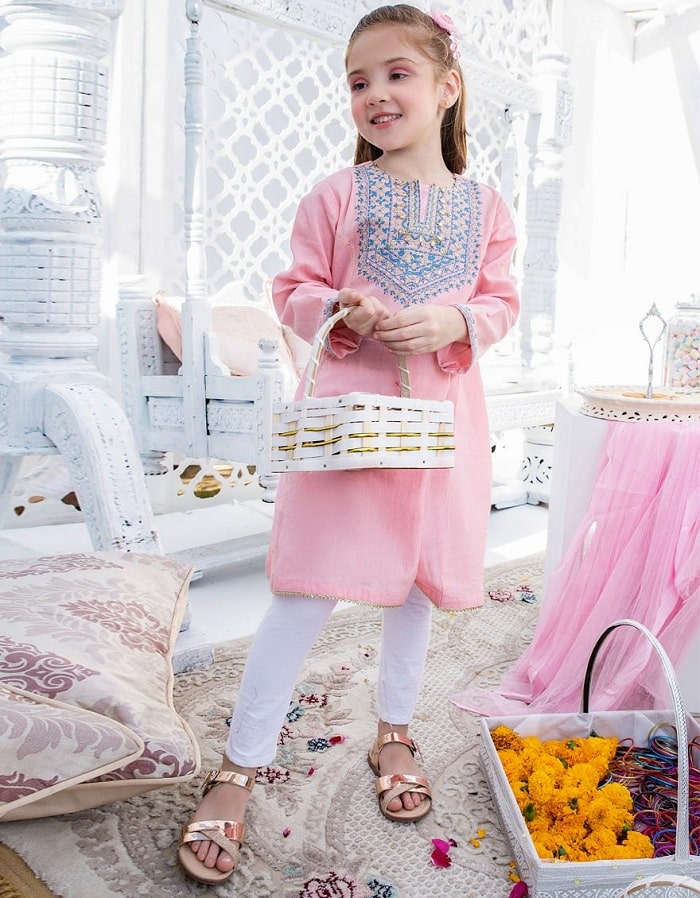 A-Line Pink Shirt/Kurti PKR:2390/- only.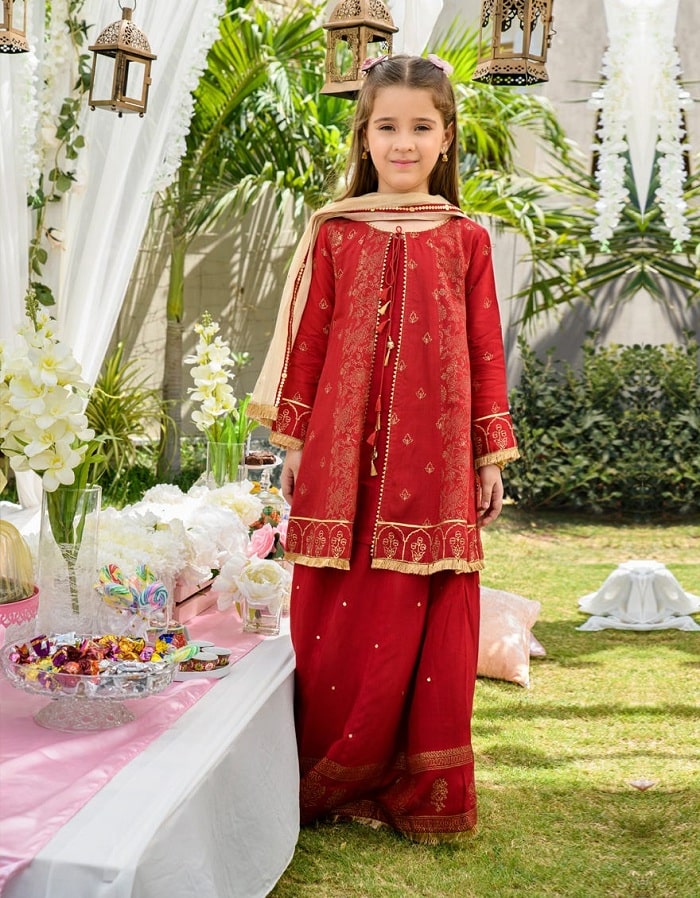 Cotton Silk Maroon Color Special Eid Edit for Girls PKR;8,890 Only.
Stylish girls wear black eid 3 piece suit PKR;5,890 only.
Splendid J.Jamshed collection for Kids this Eid 2022
Kids Eid dresses by J.Jamshed are the best selection for kidswear. All the famous brands such as AlKaram, Khaadi, and Maria B have launched the Kids Eid collection for 2022. But mothers want to choose the best hence Junaid Jamshed Kids Eid wear collection is the best.
See More: New Eid Dresses for Kids With Price Shop Online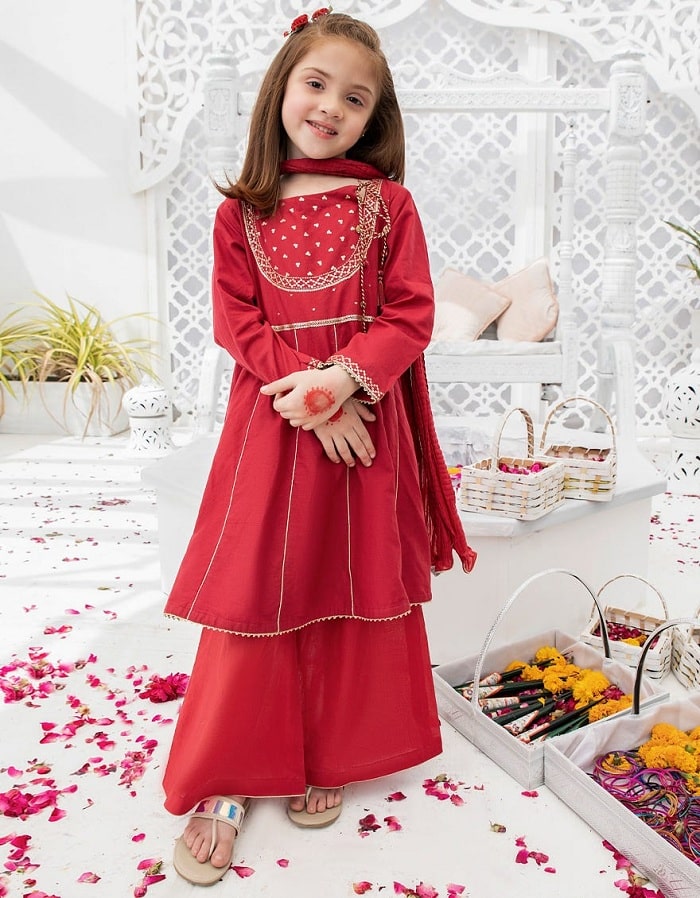 Embroidered Anarkali Style A-Line Red Shirt With Dori Tassel PKR;4,090.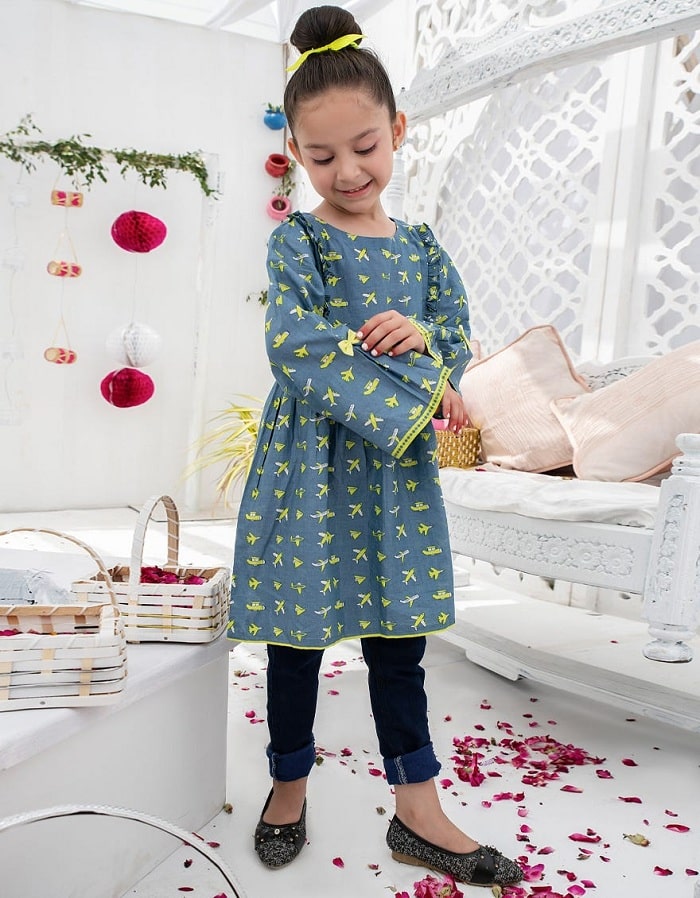 Grey color girls Kurti eid luxe'22 PKR;1,690.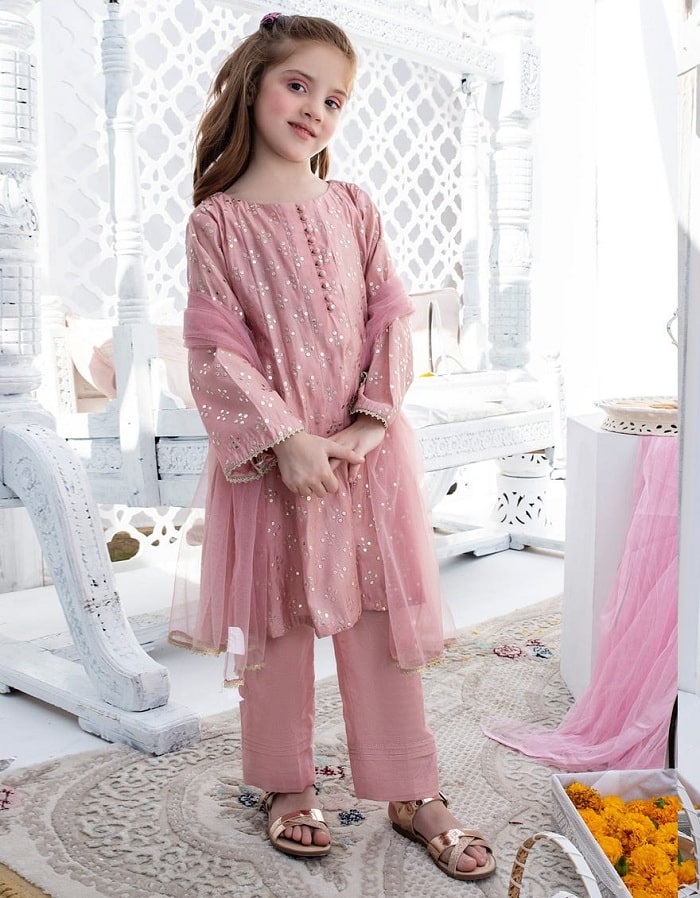 Pink Kamdani Girls 3 piece eid suit PKR;5,090 only.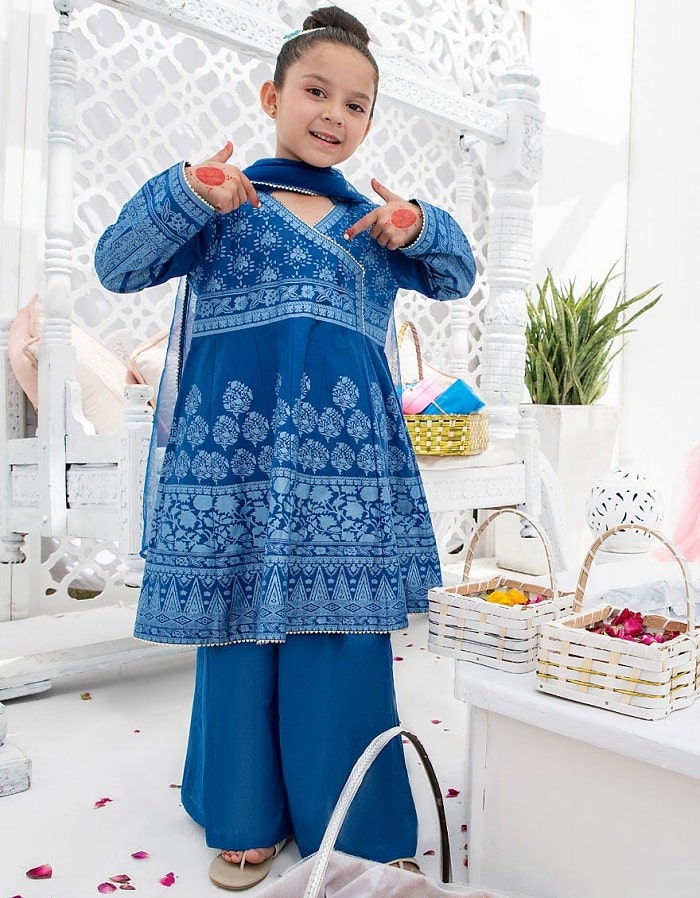 Foil Printed Blue Color Lawn Shirt With Dyed Trouser and Net Dupatta PKR;3,490 only.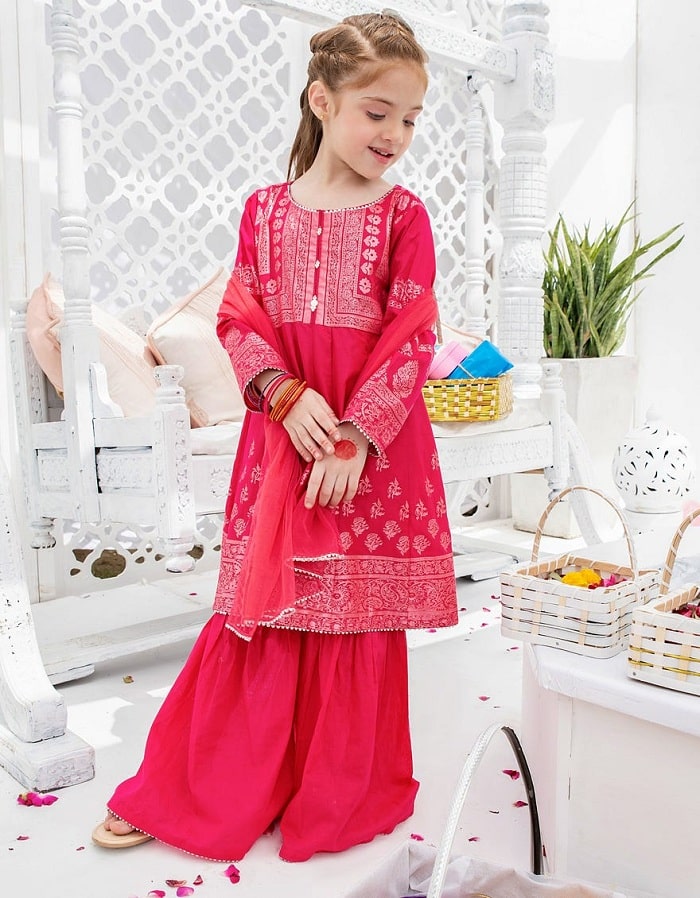 Stylish red frock with Gharara and polynet dupatta PKR;4,190 only.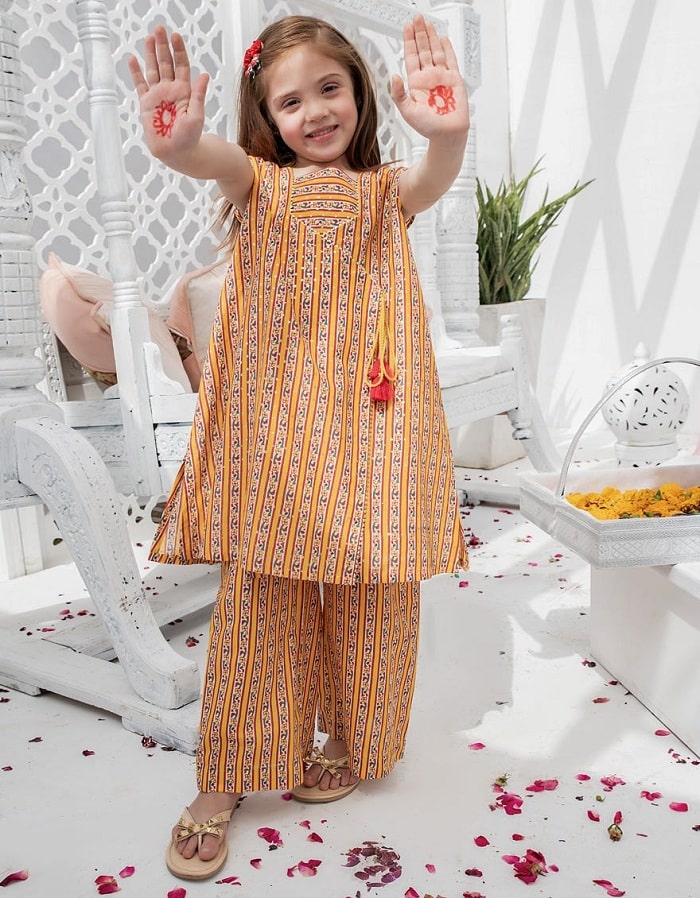 Yellow color Angrakha style shirt with flared bottoms PKR;2,890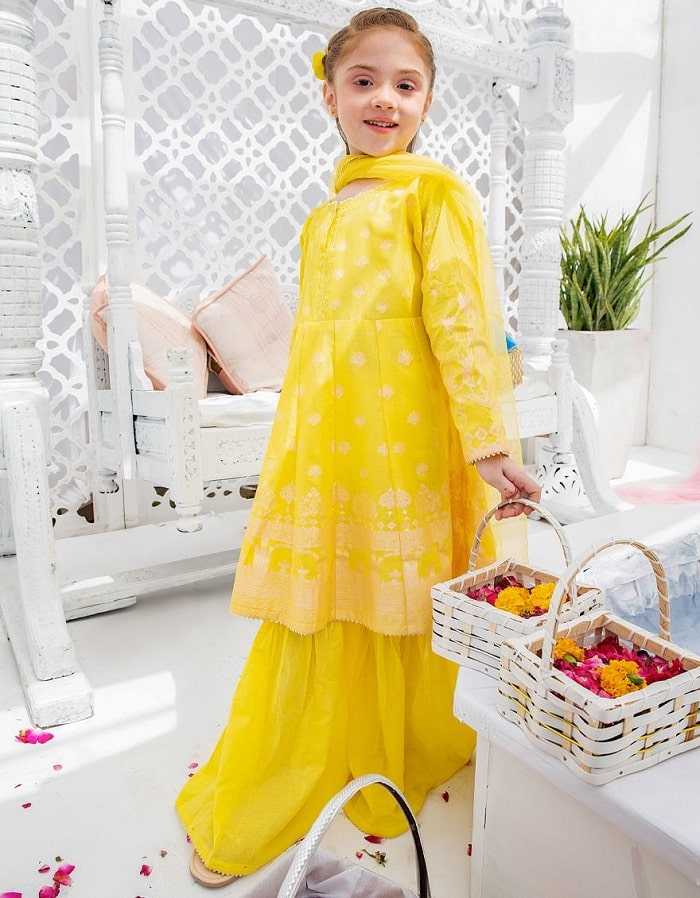 Lovely yellow color lawn shirt with dhakha pajama for girls eid wear available for PKR;3,490 only.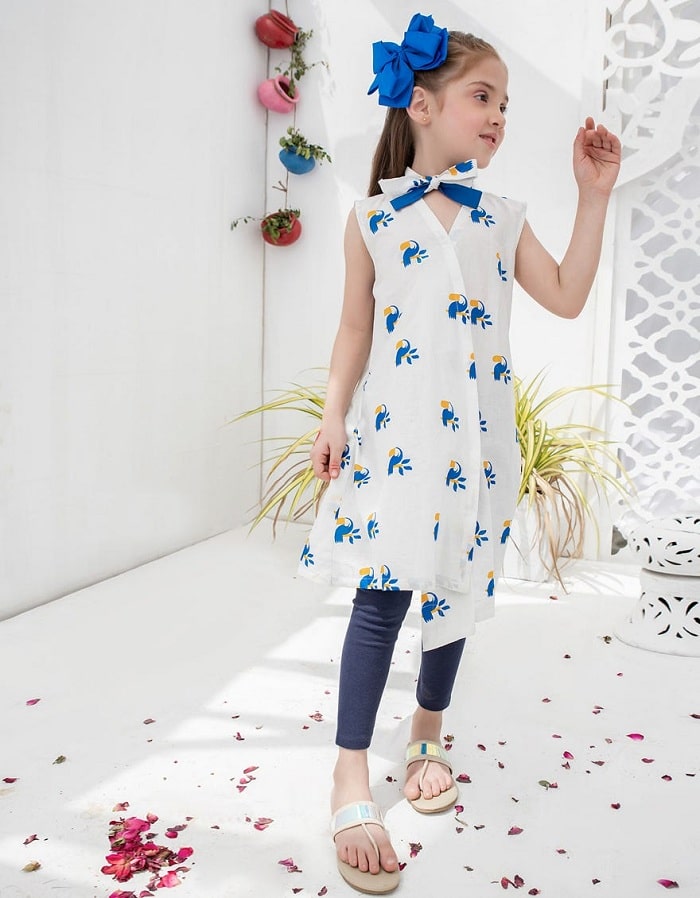 One Piece Printed Straight Shirt PKR;1,790 only.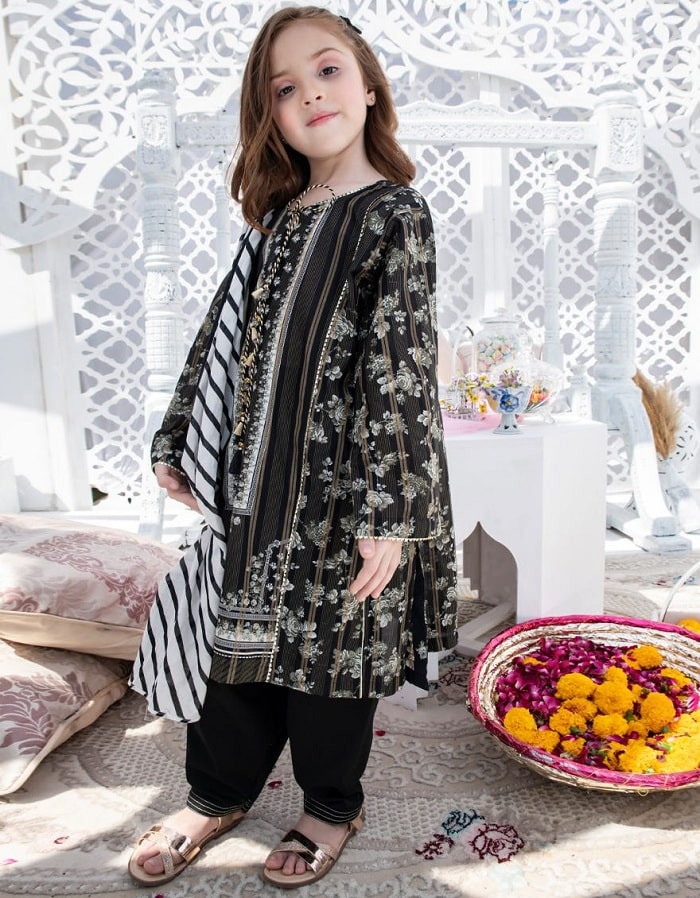 Black 3 piece printed zari taar lawn shirt & dyed trouser and lawn dupatta PKR;3,290.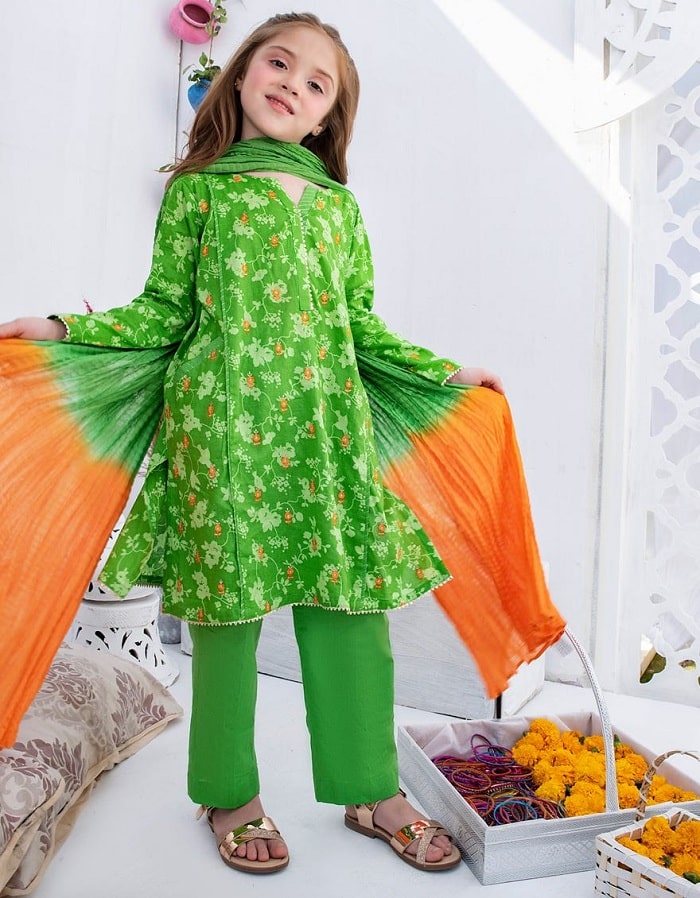 Green Embroidered Lawn Eid Shirt with trousers and dupatta PKR;3,390 only.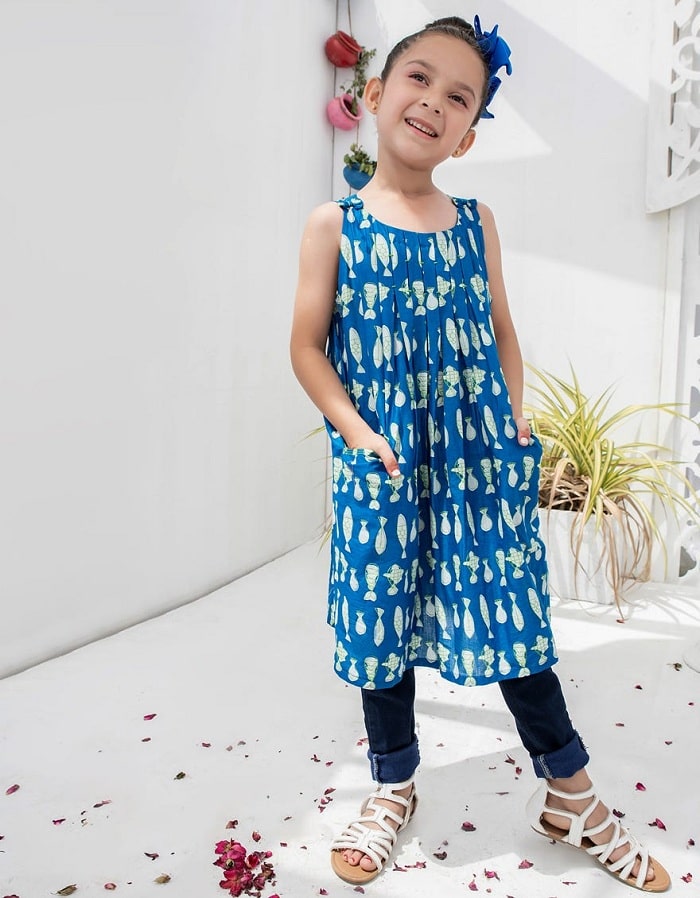 PKR;1,790.