Gul Ahmed Eid Sale 2022 Upto 50% Off with Price
As you know all the famous Pakistani fashion brands have launched the latest Eid festive sale special dress collections. Gul Ahmed Eid ul Adha Sale 2022 Collection Vol-1 launched its new dress collection for ladies having the latest trending fashion and also traditional touch in some dresses. I have posted the best pictures of Eid day sale Collection 2022 up to 70% off for Pakistani ladies' dresses. Launched by famous and trending fashion brand name Gul Ahmed.
As you know Stylostreet is the one and the only blog that provides you with information about the latest and most trending fashion of Pakistan. All the brands are famous for some specific qualities. That's why there is a demand for different brands on special occasions according to event type fashion brand is selected.
Gul Ahmed Eid Sale 2022 Designs for Ladies Buy Online
Enjoy the high-quality fabrics at the Gul Ahmed eid ul Adha collection for women. Here we are sharing the new arrival latest fashion Gul Ahmed summer eid festive collection with best designs 2022. Check out these amazing Gul Ahmed eid sale collections in this blog with a price tag. Furthermore, this brand always provides creative and new high-quality stuff in a reasonable price range.
This brand also provides outfits for you with all functions, so get an excellent choice for your home décor including furnishing and comforter. Gul Ahmed is one of the oldest clothing brands in the Pakistan industry. This brand was founded about six-decade before. And this brand going at number one in Pakistan.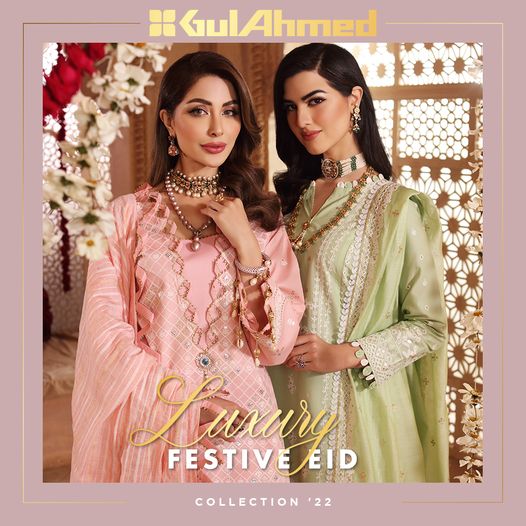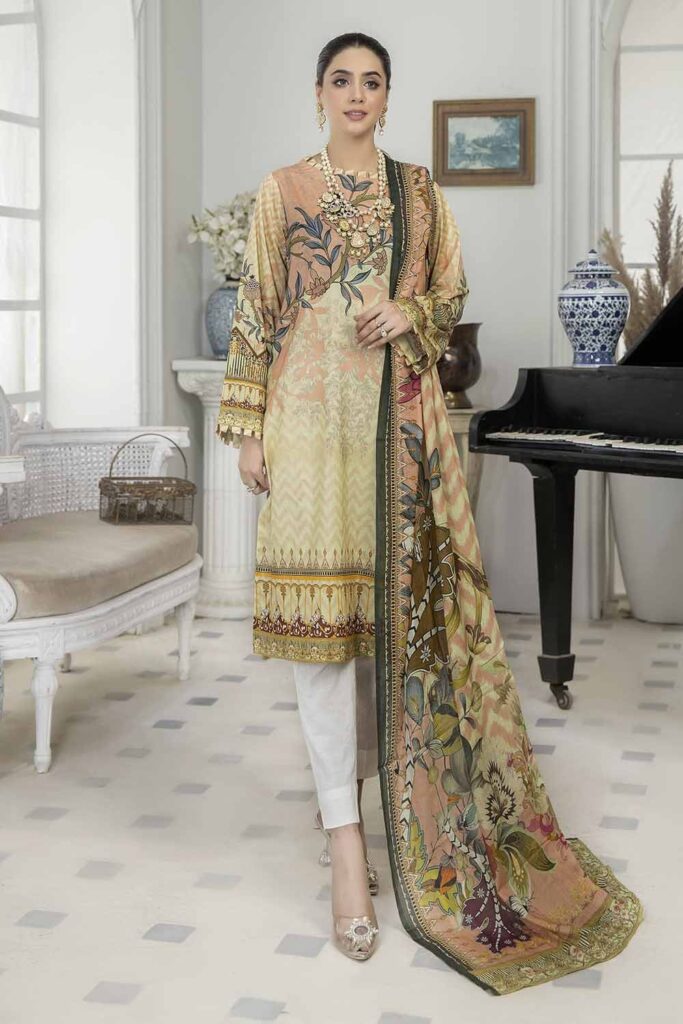 Summer special sale digital printed 2pc unstitched lawn shirt and chiffon dupatta PKR:3,320 PKR:2,490 only.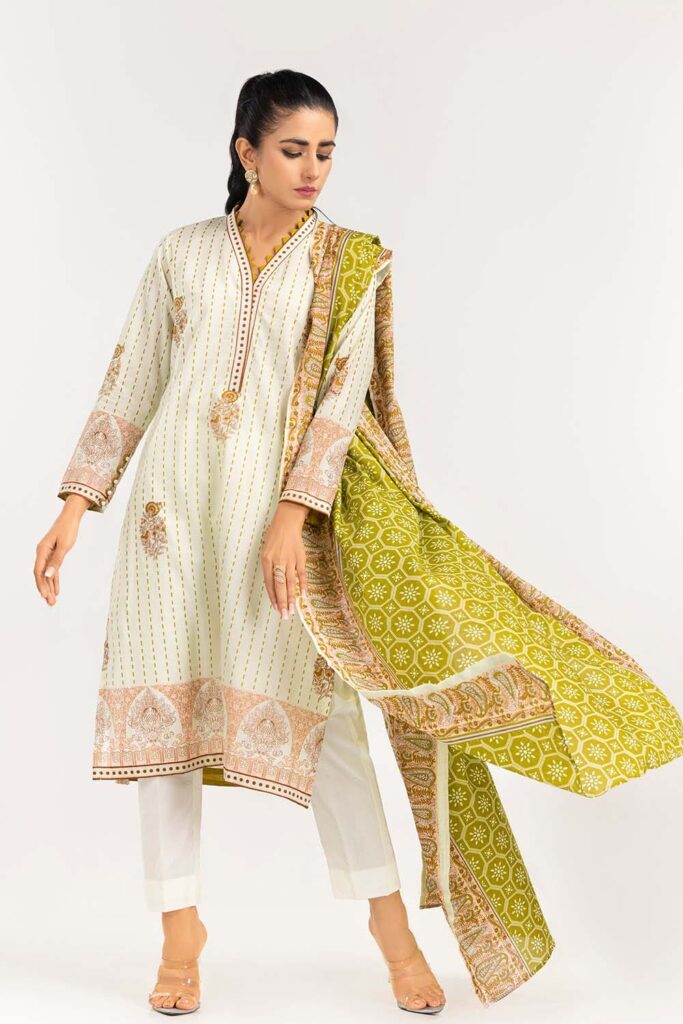 3pc unstitched printed lawn suit PKR:3,990 PKR:2,993 save 25% now.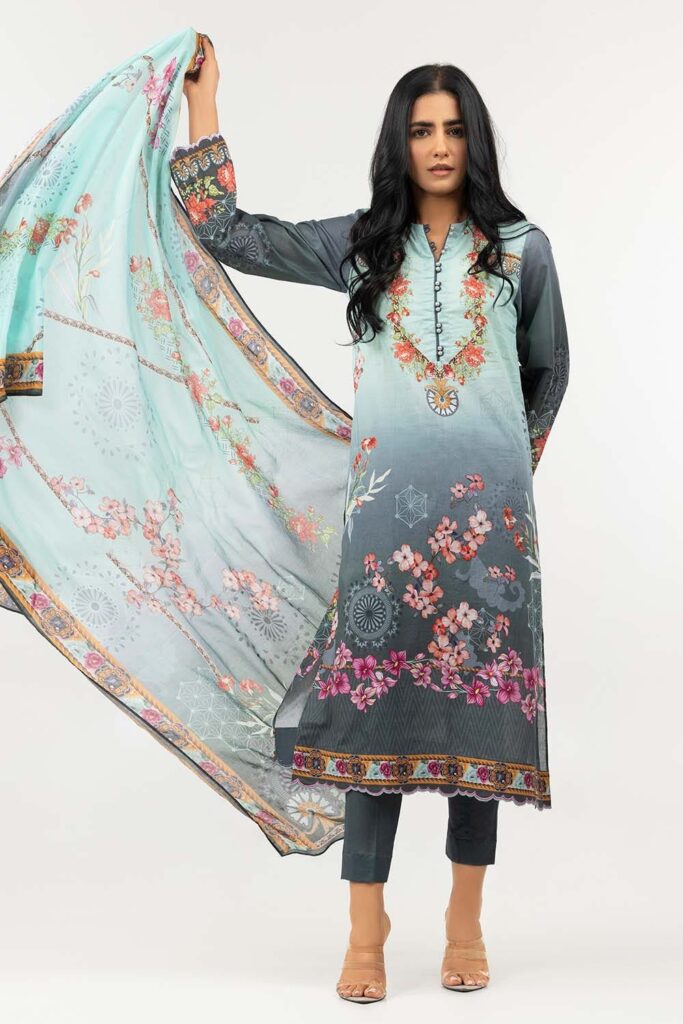 Let's get a perfect attractive traditional look with this printed lawn 3piece unstitched suit available for PKR:3,990 PKR:2,993 only.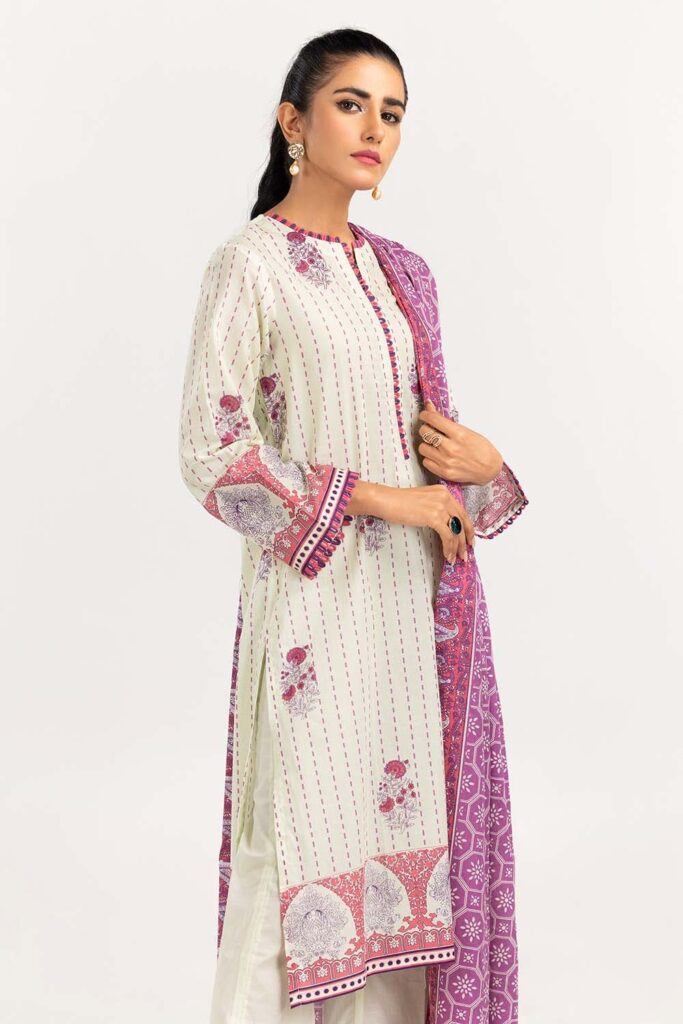 New arrival summer printed lawn suit available for PKR:3,990 PKR:2,993 save 25% now.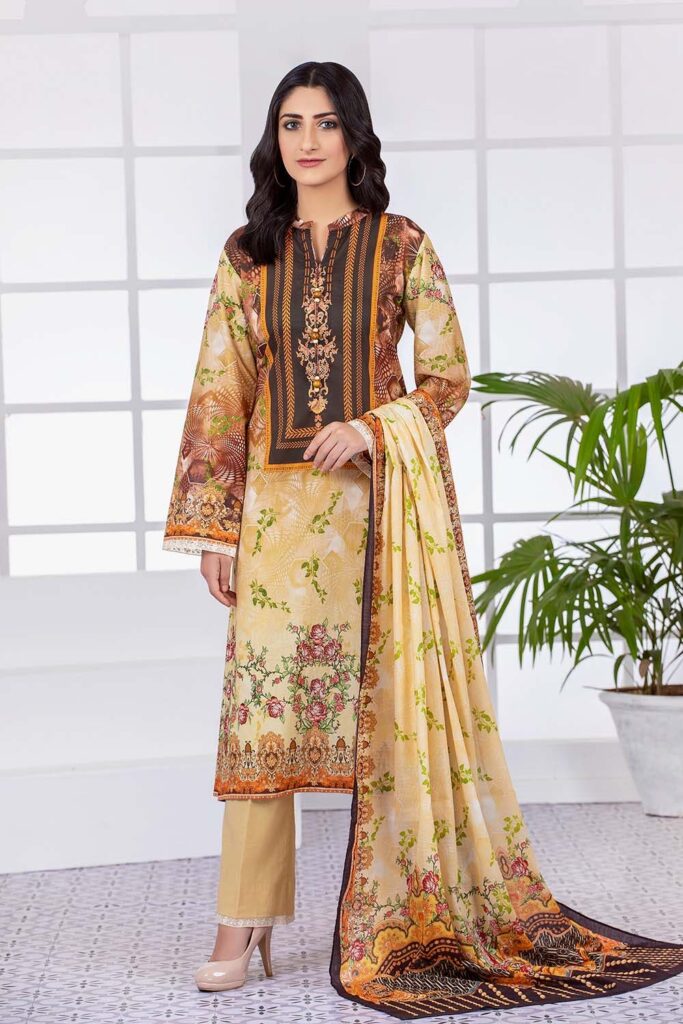 Get a unique summer look with this beautifully printed lawn suit PKR:3,990 PKR:2,993 only.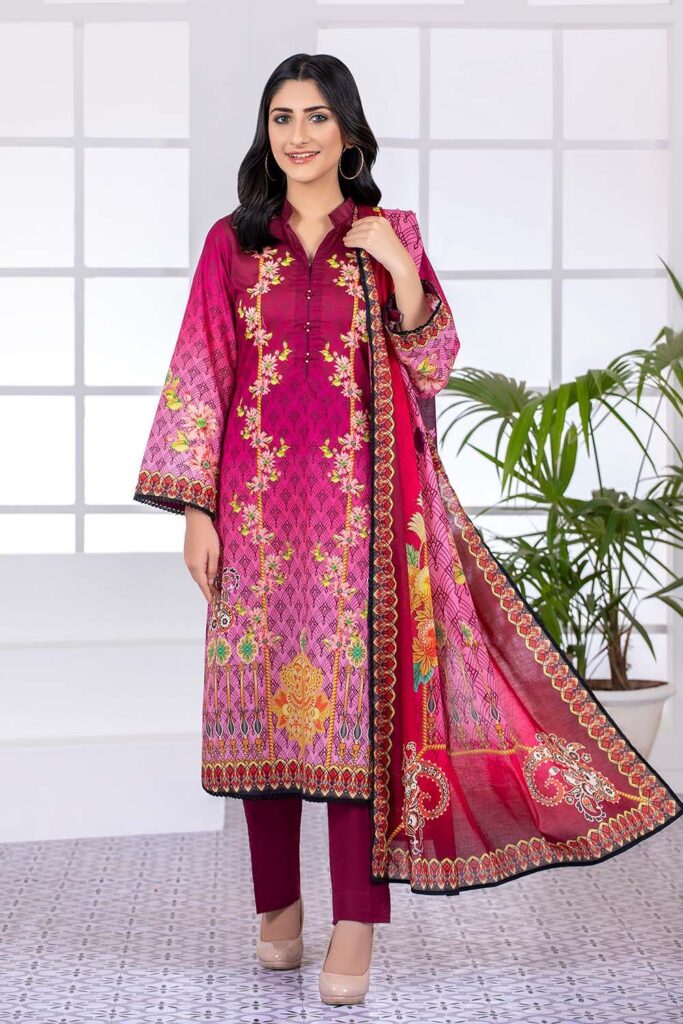 3pc unstitched summer suit PKR:3,990 PKR:2,993.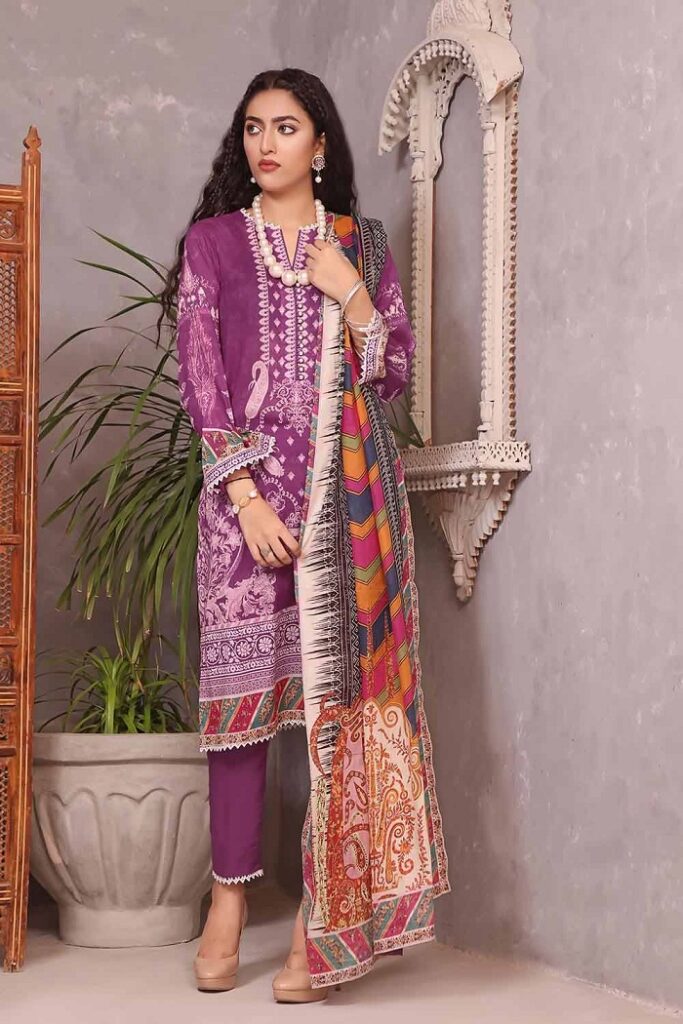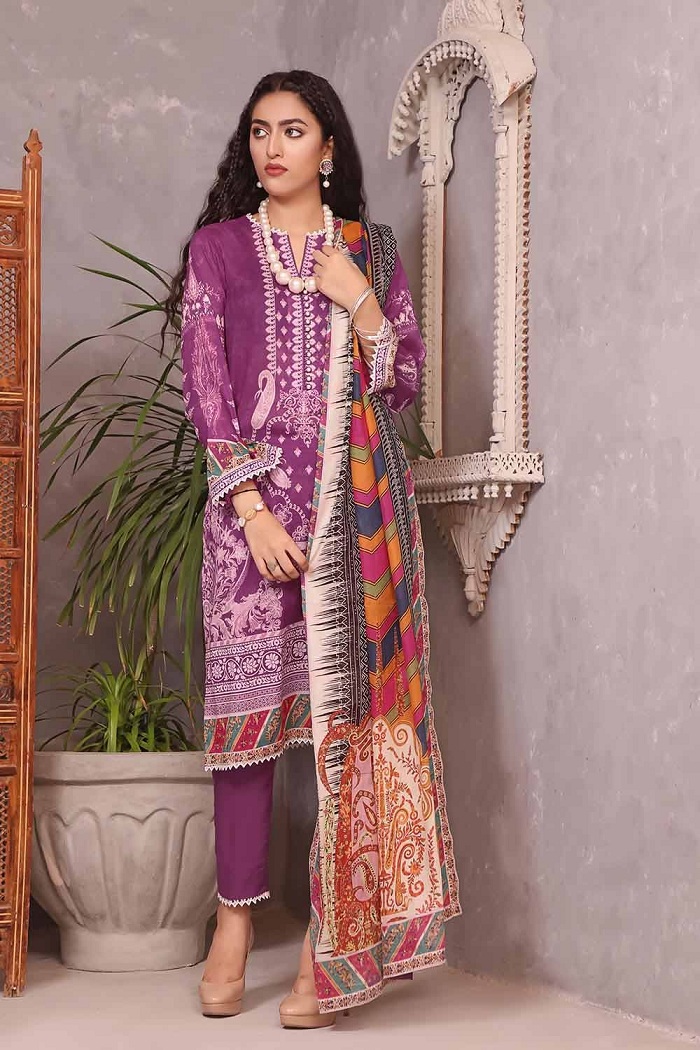 A stylish purple color unstitched digital printed lawn suit PKR:3,990 PKR:2,993 only.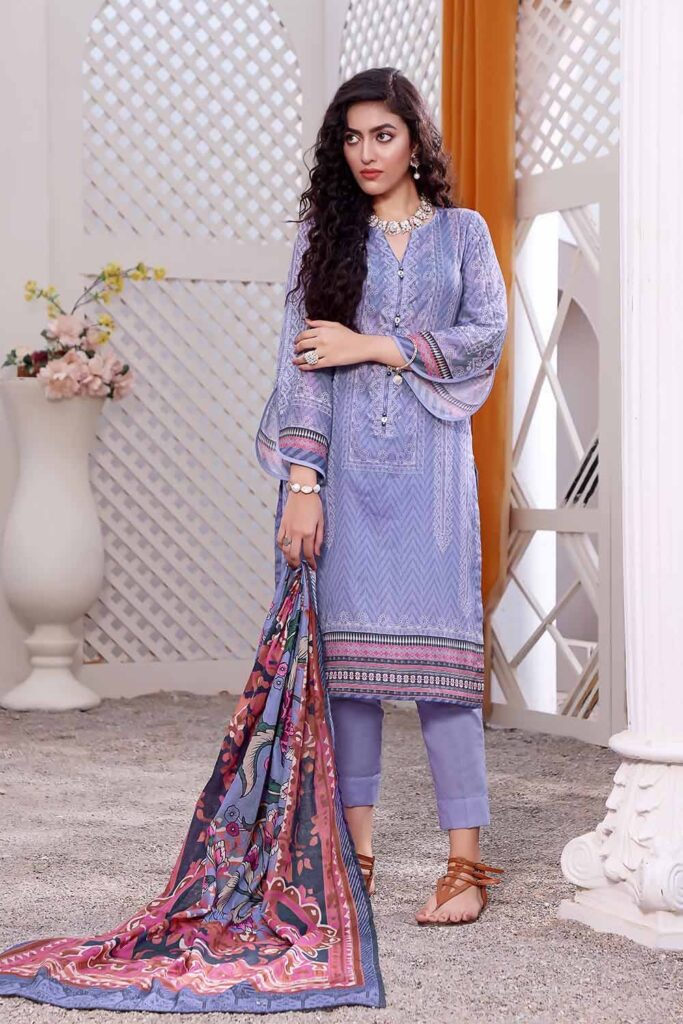 PKR:3,990 PKR:2,993 Three-Piece Unstitched Suit save 25% now.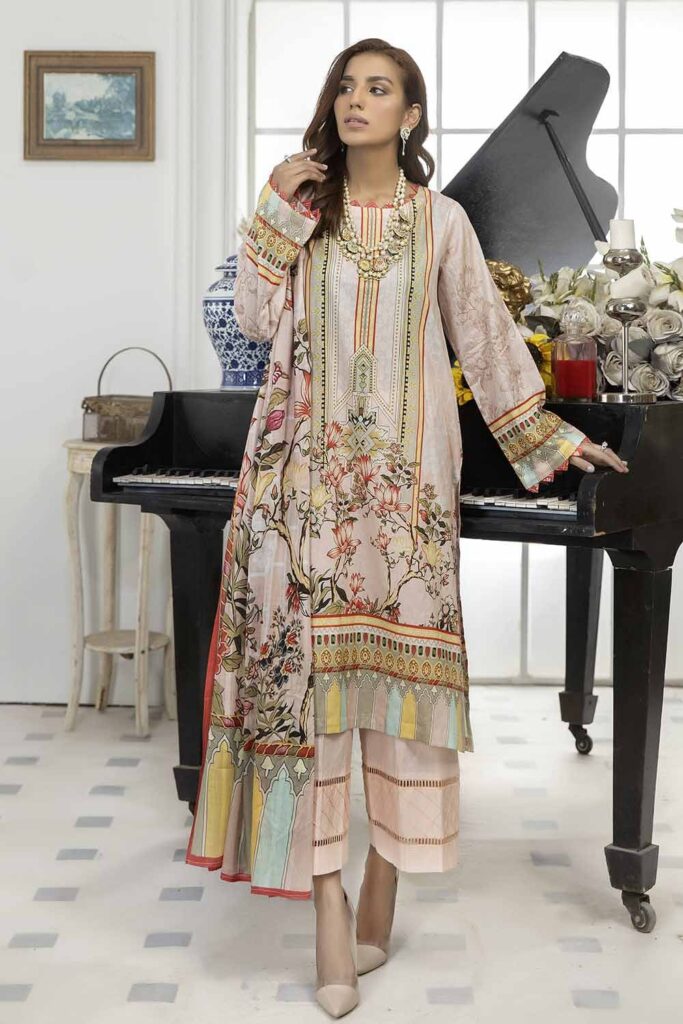 2Piece Digital printed lawn shirt with chiffon dupatta PKR:3,320 PKR:2,490 only.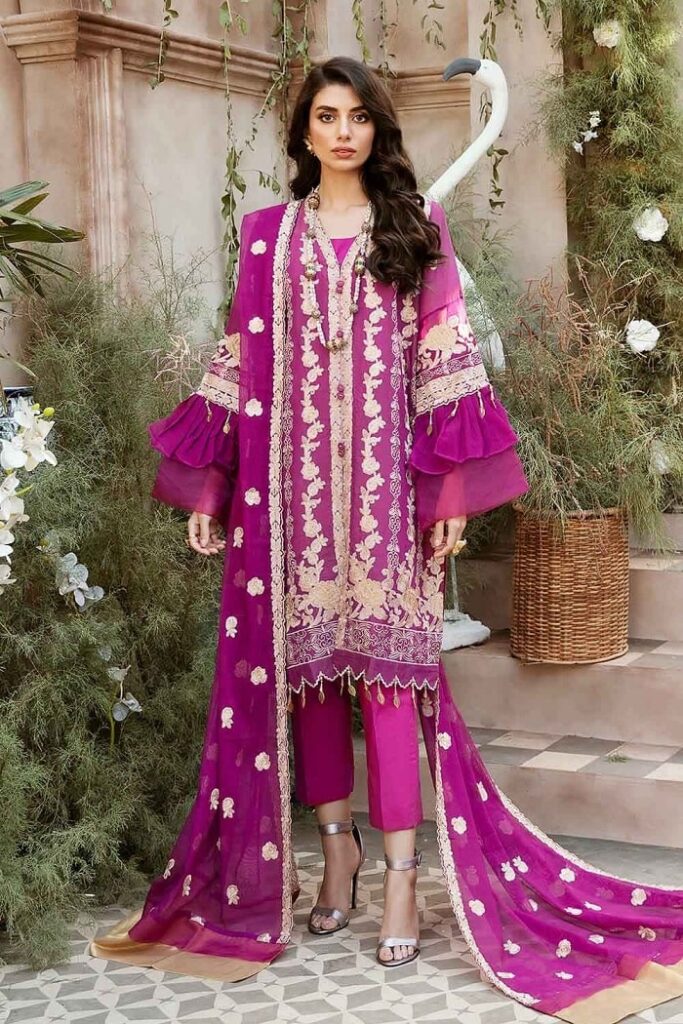 Purple color embroidered Eid Suit by Gul Ahmed PKR:10790/- Only.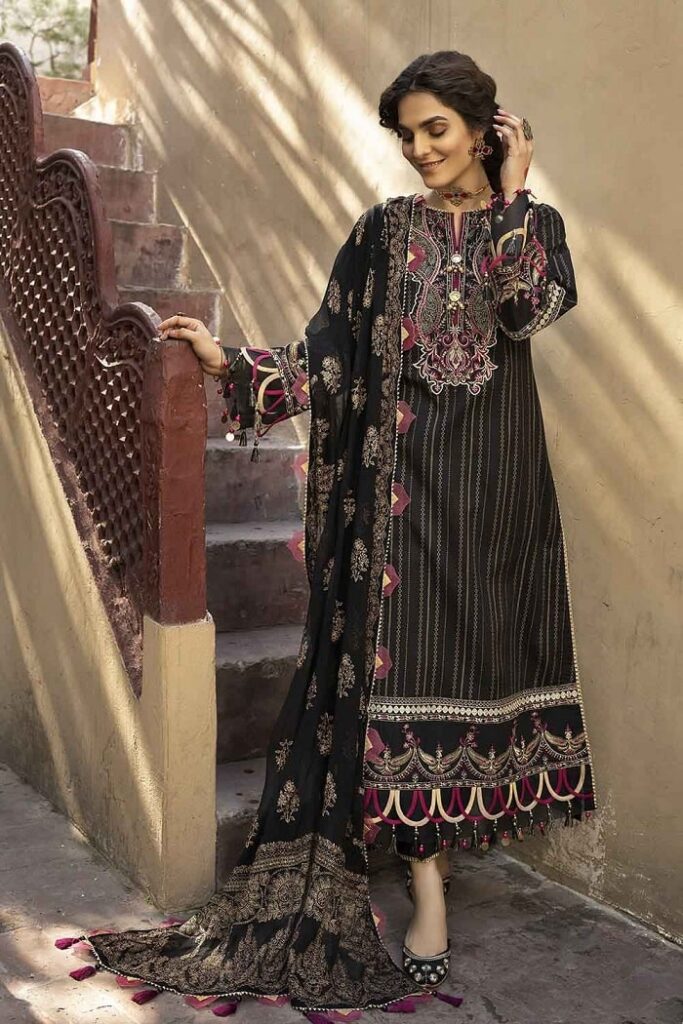 Black color embroidered chiffon suit available for PKR:10290/- Only.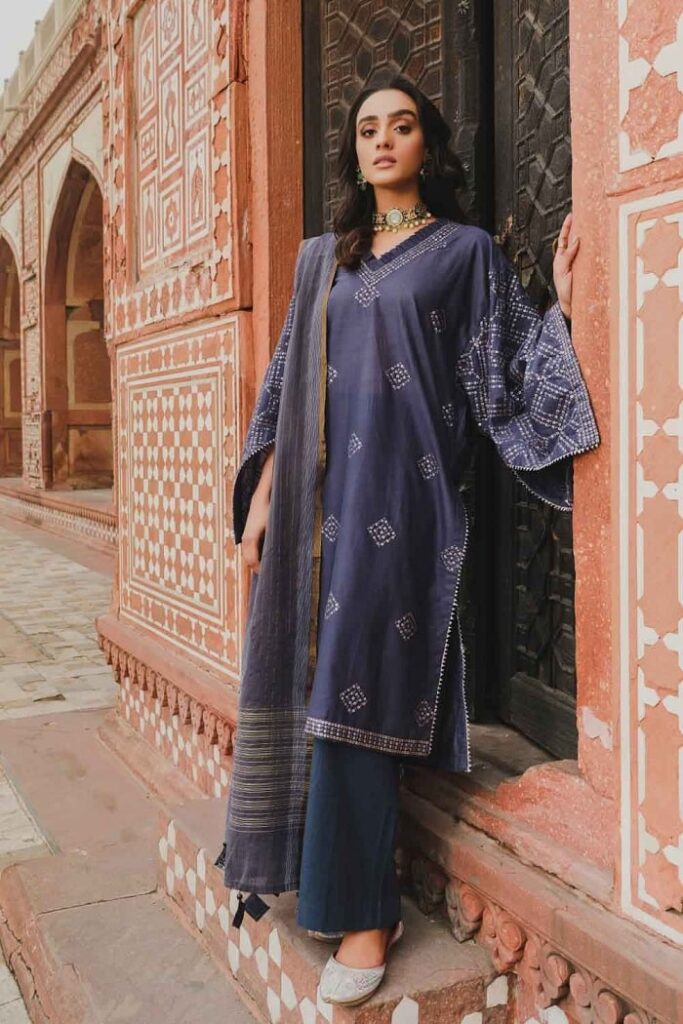 3piece unstitched luxury eid suit for women available in PKR:5990/- Only.
Orange color 3 piece eid suit for ladies wear PKR:6490/- Only.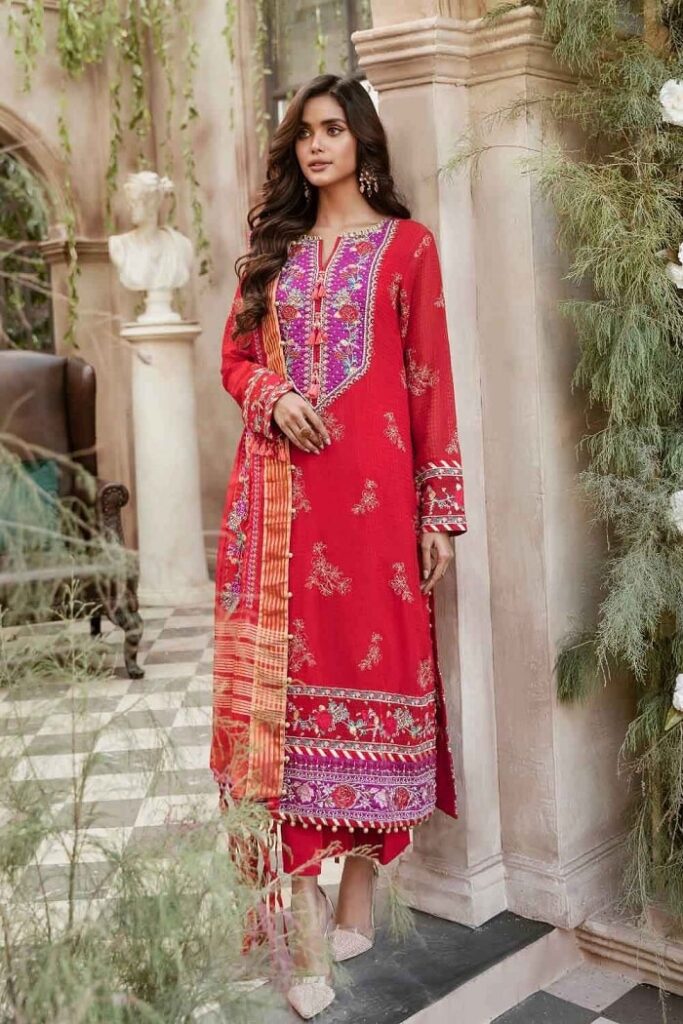 Red Embroidery Suit with orange dupatta available for PKR:11290/-
Gul Ahmed Festive Sale 2022 Upto 50% off:
It is the most advanced time as compared to the past few decades technologies have achieved many goals. Hence now ladies prefer to view and to get information about new launching dresses collections and other fashion accessories on the internet to get a perfect idea.
Hence ladies search for specific things on the internet before going shopping for dresses, fashion accessories, shoes, and jewelry. Nowadays girls prefer medium-length shirts with trousers and tights as this is in fashion to get an elegant look. However, there are many other fashion dresses that help to change the look of girls.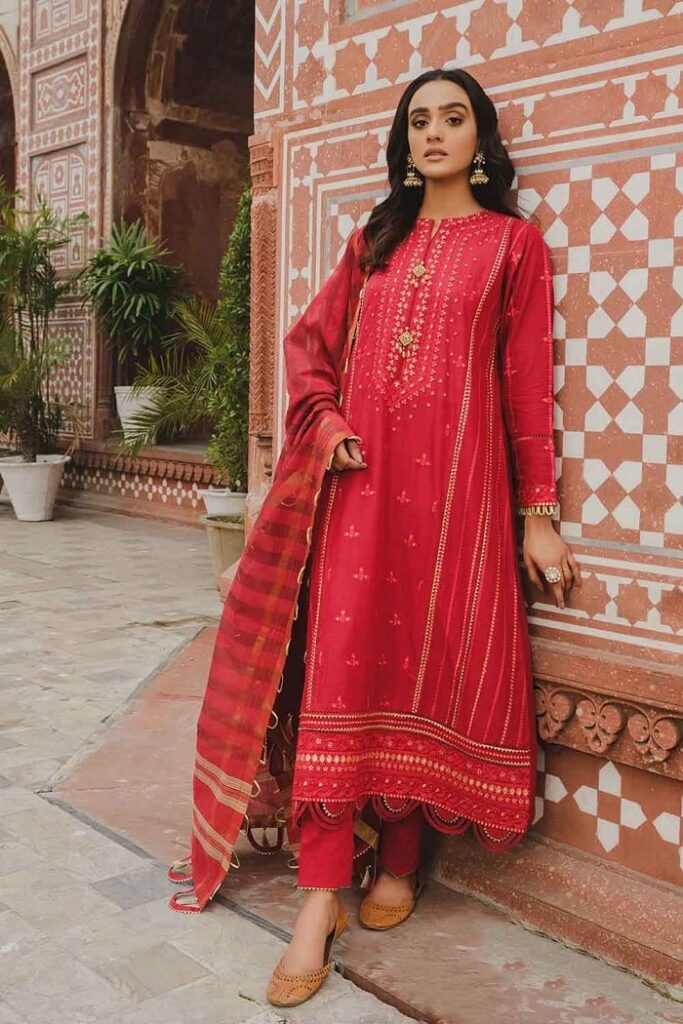 Maroon luxury eid cotton suit with zari orange dupatta PKR:8690/- Only.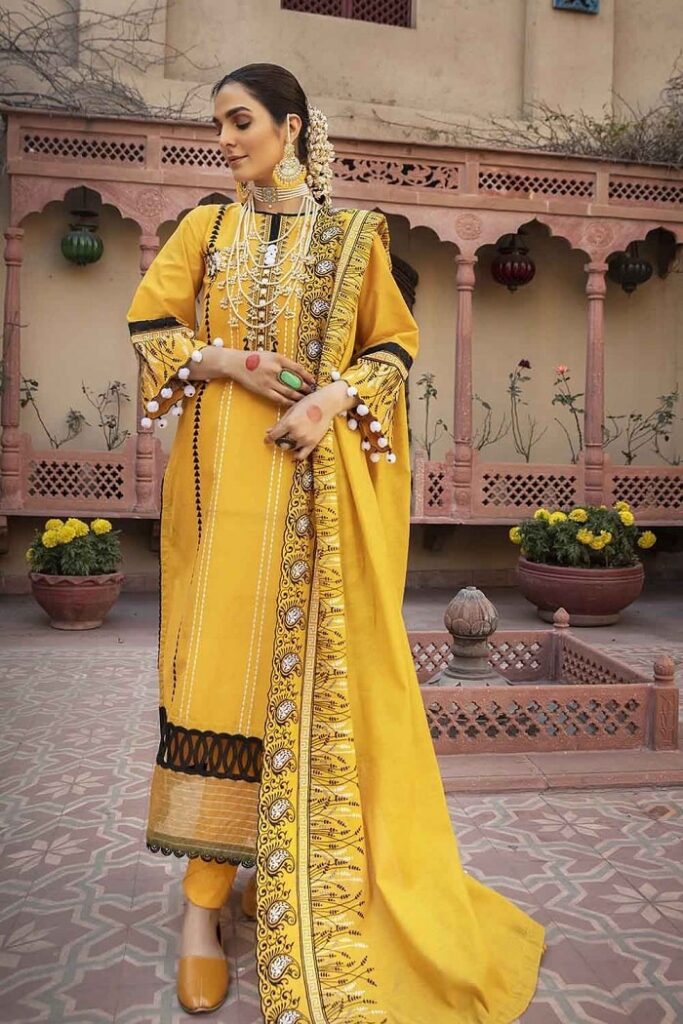 Yellow luxury eid 3piece suit with Meshuri Dupatta for PKR:8490/- Only.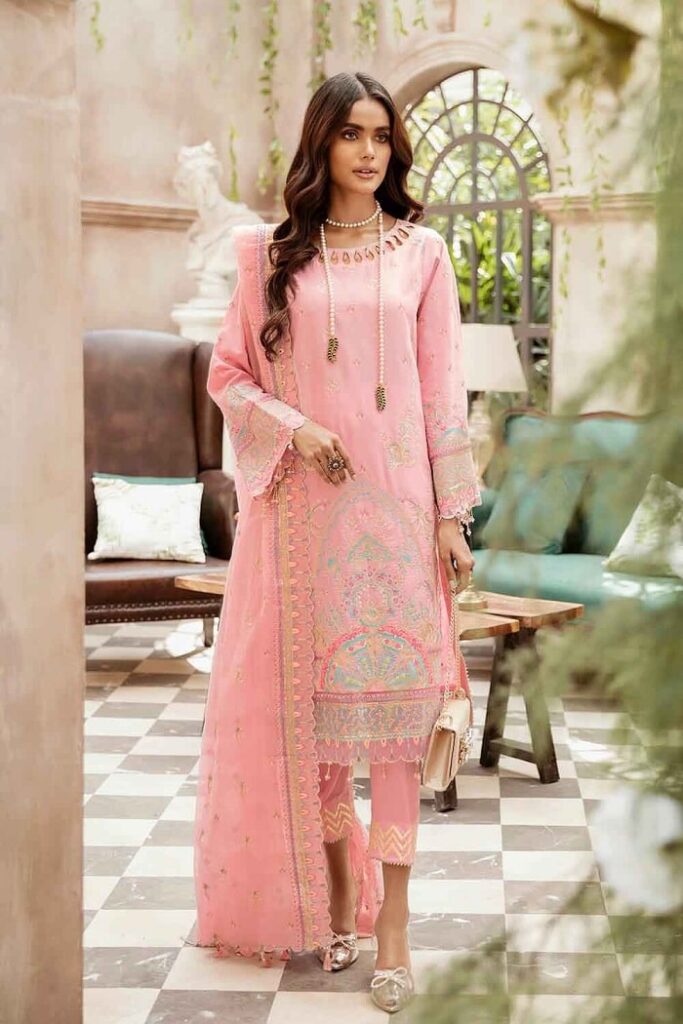 Pink Embroidered 3pc Unstitched Dyed Suit For Eid Ul Fitr PKR:10790/-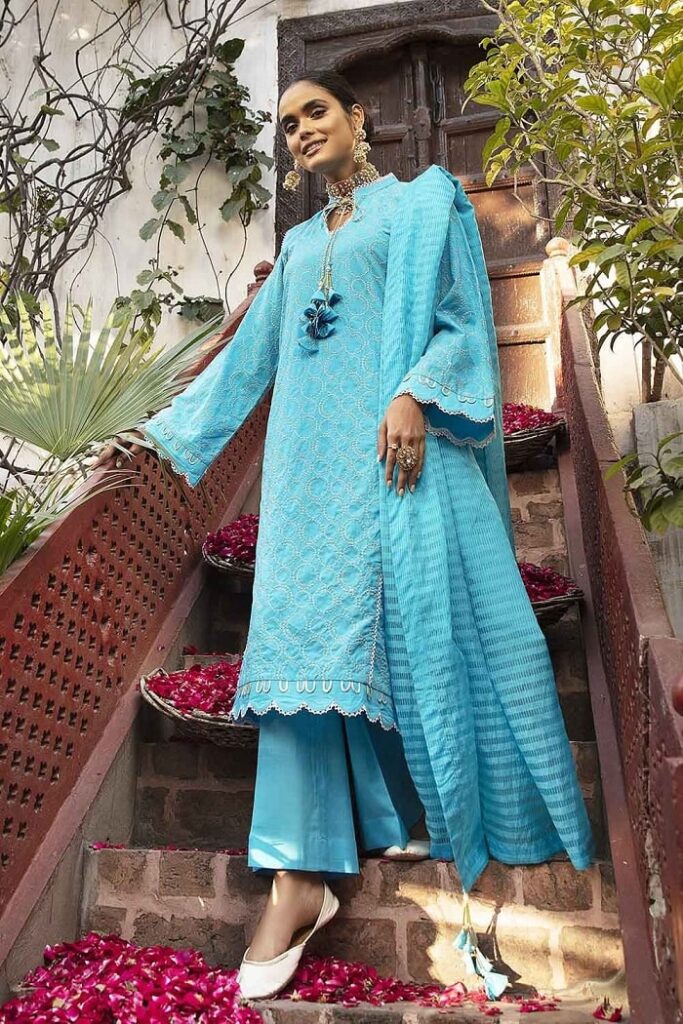 Sky blue 3pc unstitched embroidered cotton suit with luxury dobby dupatta PKR:7290/- Only.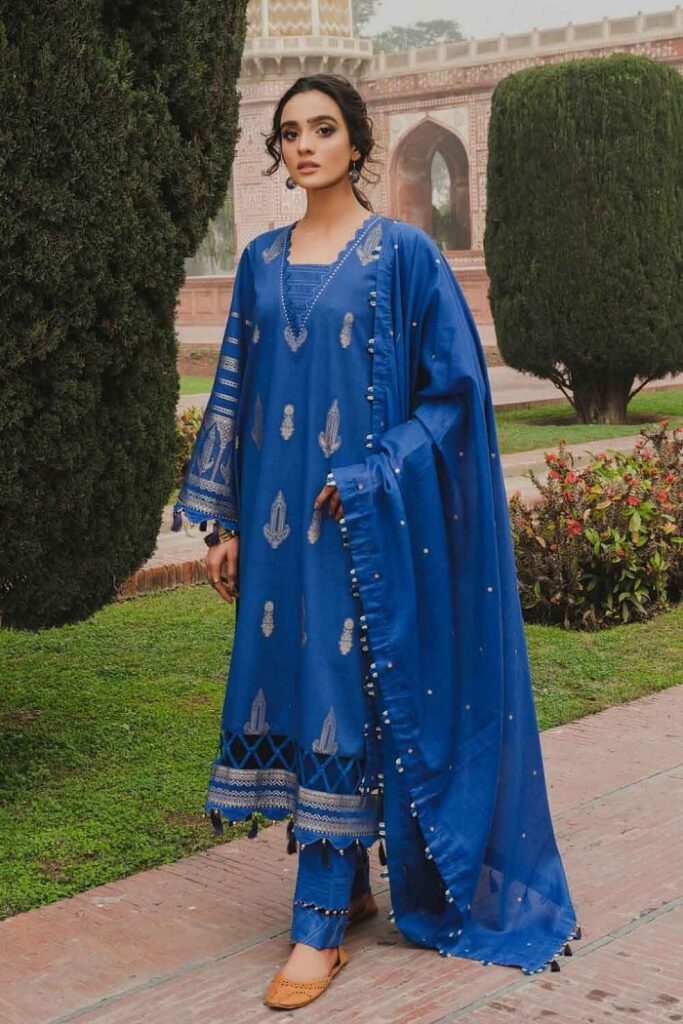 Navy color three-piece unstitched jacquard suit with embroidered denting dupatta PKR:5790/- Only.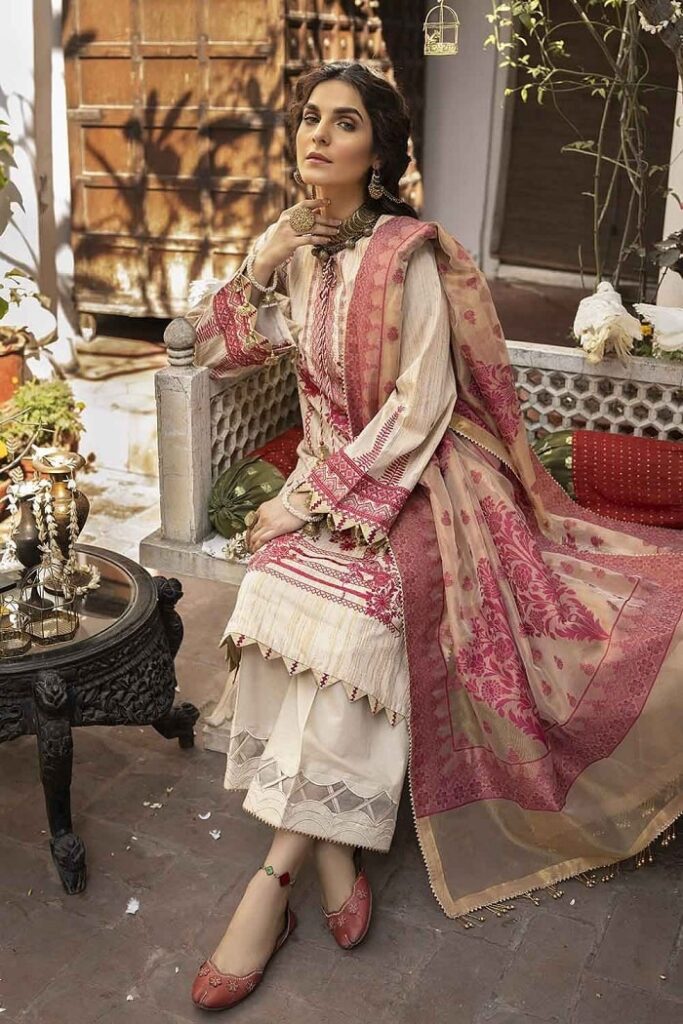 Best Eid Embroidered Golden Printed Cotton 3piece suit PKR:8290/- Only.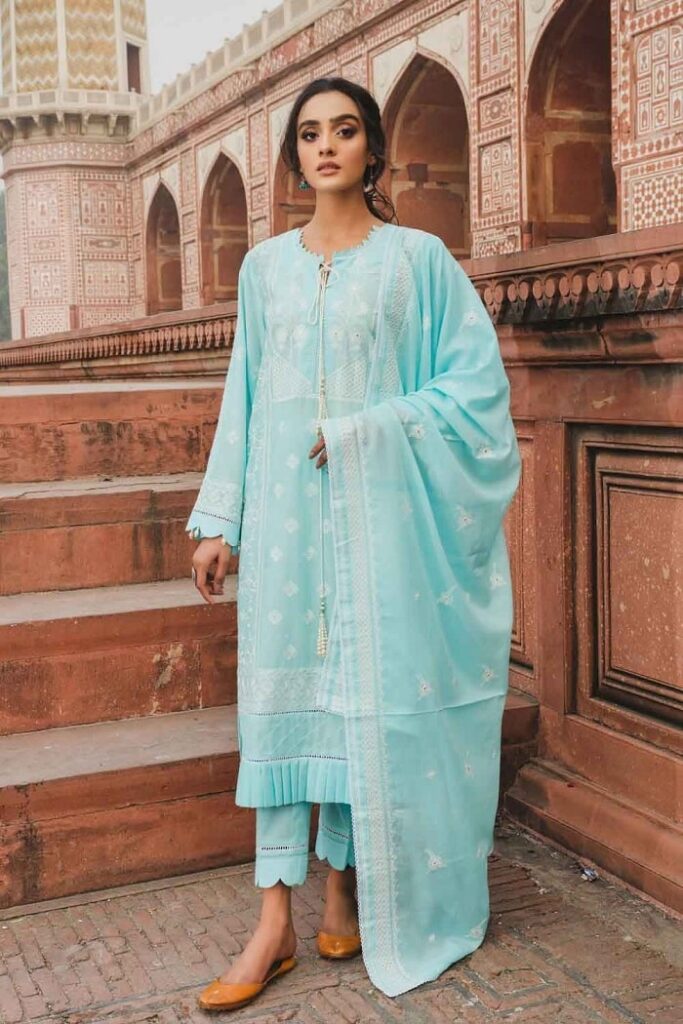 Beautiful mint color luxury eid suit for women by Gul Ahmed brand PKR:8090/- Only.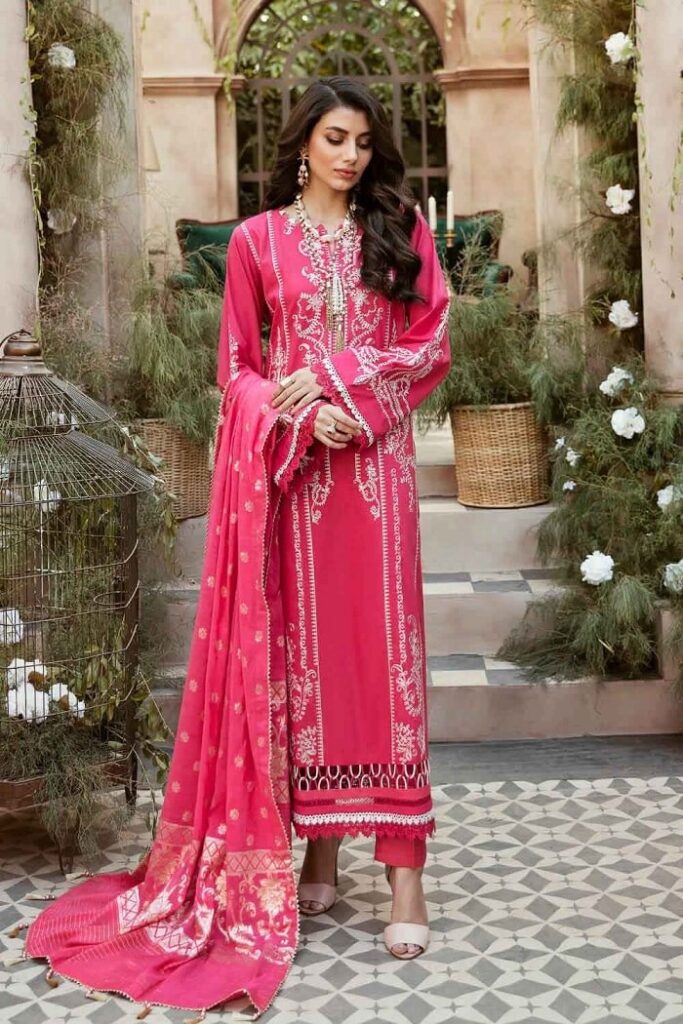 Lovely pink color 3 pieces embroidered cotton suit with jacquard dupatta PKR:7590/- Only.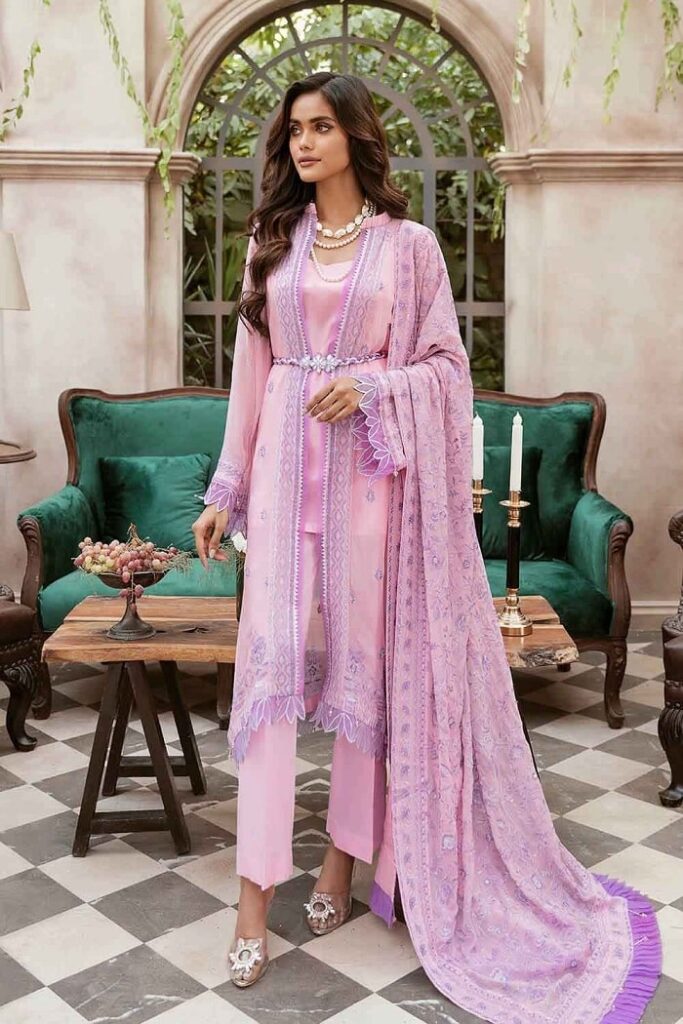 Stylish purple color embroidered chiffon suit with dupatta PKR:10590/- Only.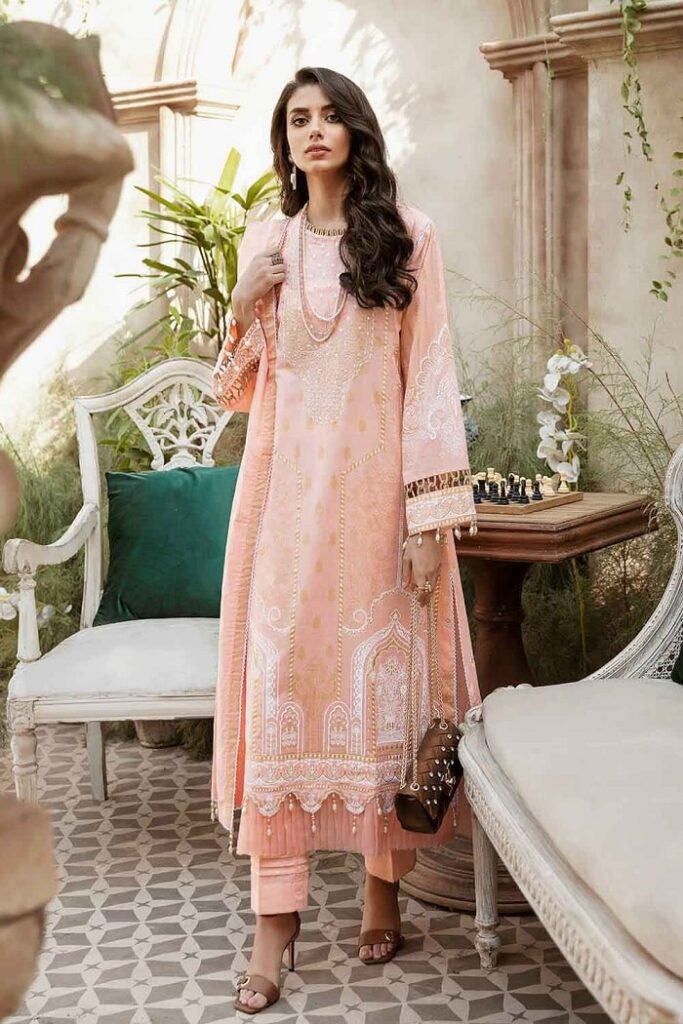 Lawn 3 Piece – PKR:5790/-
New Arrival Gul Ahmed Eid Sale Collection 2022
These printed dresses launched by Gul Ahmed are very stylish and lovely colored to give a completely stylish and perfect look to a girl. Now Eid ul Azha is arriving and Pakistani girls have started their shopping for this special event. It is common to wear Kurtties, Churidar Pajama, Shalwar Kameez, Trousers, Frocks having a traditional look, frocks, and Sarees on Eid occasions in India and Pakistan.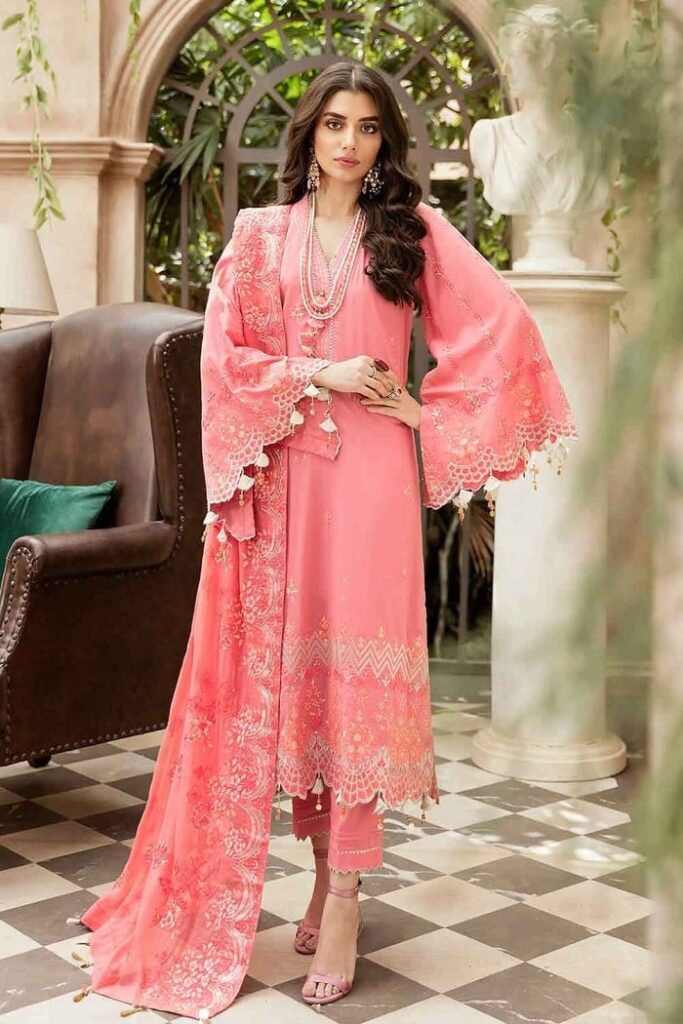 This year get the best eid look with pink color embroidered 3pc suit PKR:10290/- Only.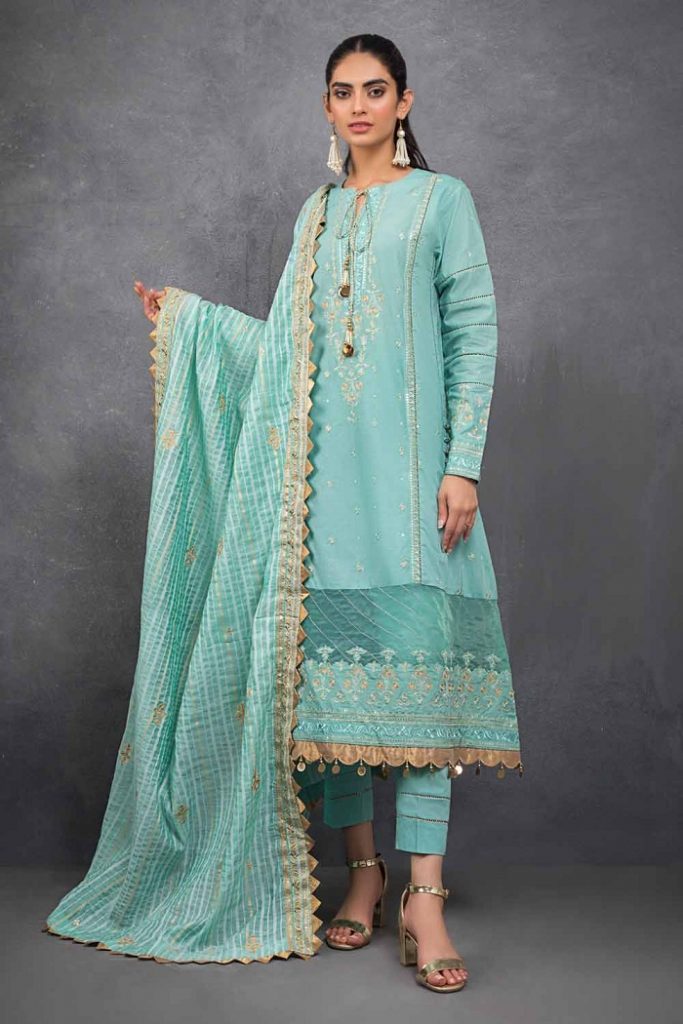 New Gul Ahmed Lawn Prints for Eid festive Wear upto 50% off With Price
However, for this special 2022 Eid, Sale there are many new dresses that have been launched by Gul Ahmed for their customers. These Eid collection dresses basically look perfect on girls due to modern and traditional style prints. Made on the dresses which give a lovely look to dresses front and to their back.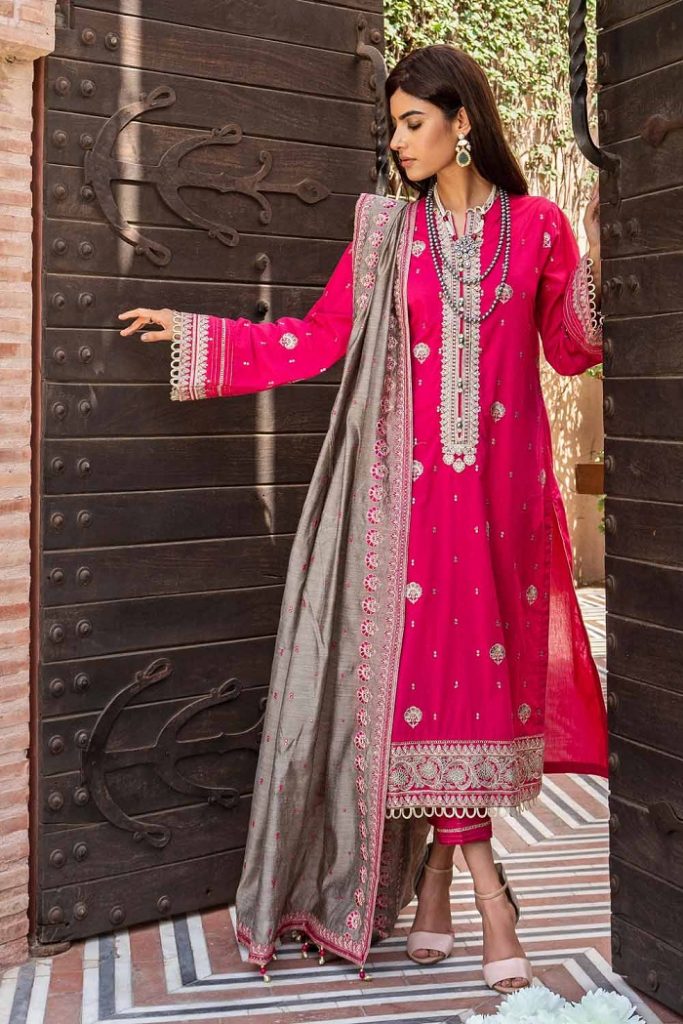 In common this brand offer casual, formal, and other special occasion dresses. For parties, weddings, and traditional events, this brand is the first choice of Pakistani ladies. However, Gul Ahmed also offers embroidered dresses with a complete Asian traditional look.