Sana Safinaz Winter Sale 2023 Upto 50% Off Unstitched With Price
Sana Safinaz Winter Sale 2023 – Sana safinaz clothing brand provides winter Unstitched Sale upto 50% off from 1st September 2023. You are looking best fabrics in Pakistan at a sale price? Then, sana safinaz sale is best for all those women. Here we are sharing complete details about this winter season-end sale by Sana Safinaz Brand.
Sana Safinaz is an established fashion label in Pakistan.  Well known for its most exciting 100% pure fabrics and for sale as well. Get ready for new arrivals Sana Safinaz Sale offers up to 50% off on selected items only. Furthermore, In Pakistan, 100+ outlet chains across Pakistan work 24/7 to provide the latest trendy outfits to ladies. Plus this brand is also popular for unstitching and ready-to-wear clothing both Western and Eastern aesthetics as well as footwear.
Sana Safinaz Winter Sale 2023 Upto 50% Off
Furthermore, the good news about Sana Safinaz Sale 2023 collections is now available in Pakistan. Many people are waiting for new collections at the sale price. Now it's a big change to buy a well famous brand of winter dresses at sale prices up to 50% off. Sana Safinaz Sale 2023 winter discount starts from 1st September 2023 till stock end.
These are the best winter dresses from the Sana Safinaz brand to enjoy upcoming winter days with quality fabrics. Sana Safinaz Apparel is the best choice for trendy women to add to their winter wardrobe. Furthermore, the whole category also contains formal as well as semi-formal wear dresses. Here you can buy all Sana Safinaz Sale Dresses at 50% off the prices given below.
See More: Blessed Friday Sale in Pakistan – Brands update List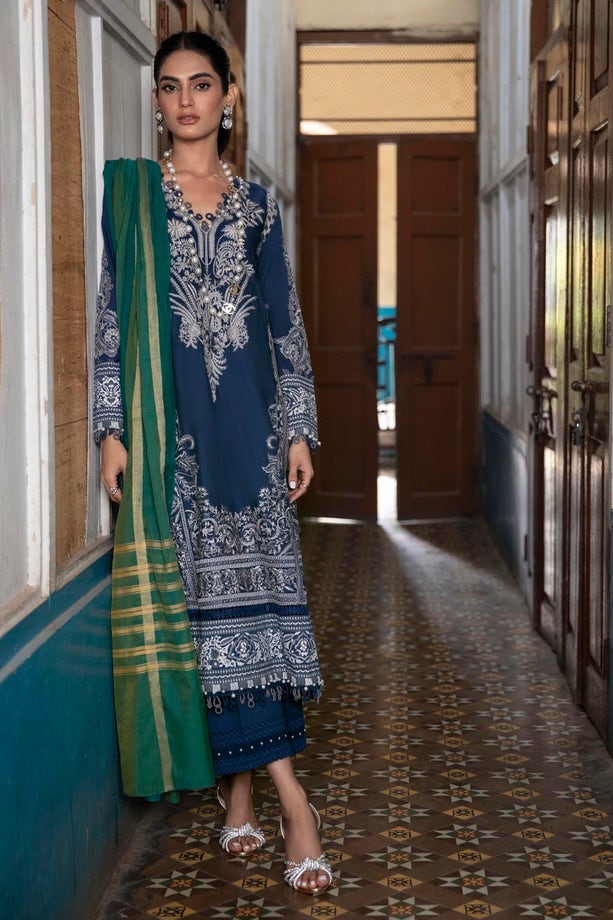 A beautiful embroidered navy blue color winter 3piece unstitched suit PKR:7,499 PKR:5,249 only.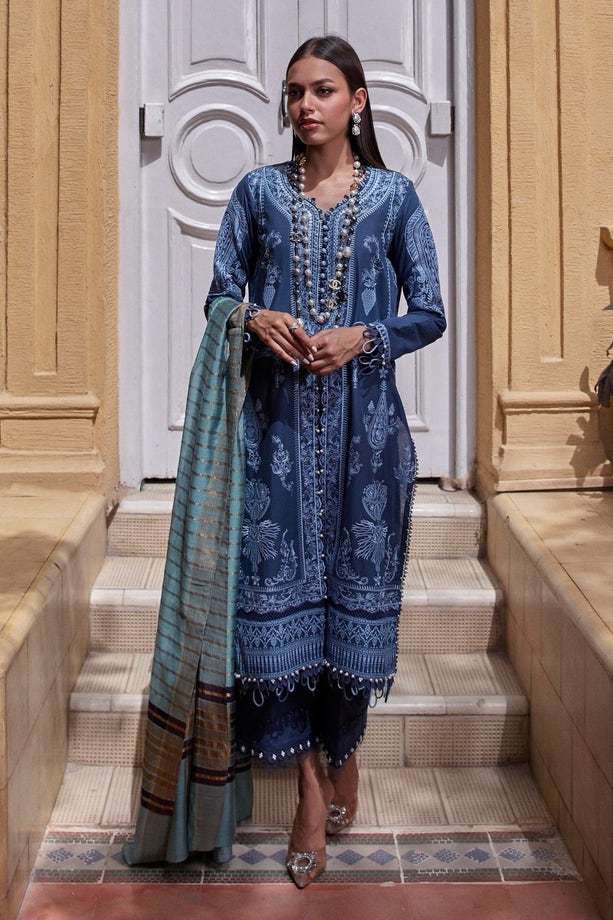 Winter embroidered lawn 3-piece unstitched suit by sana safinaz available for just PKR:7,299 PKR:5,109 only.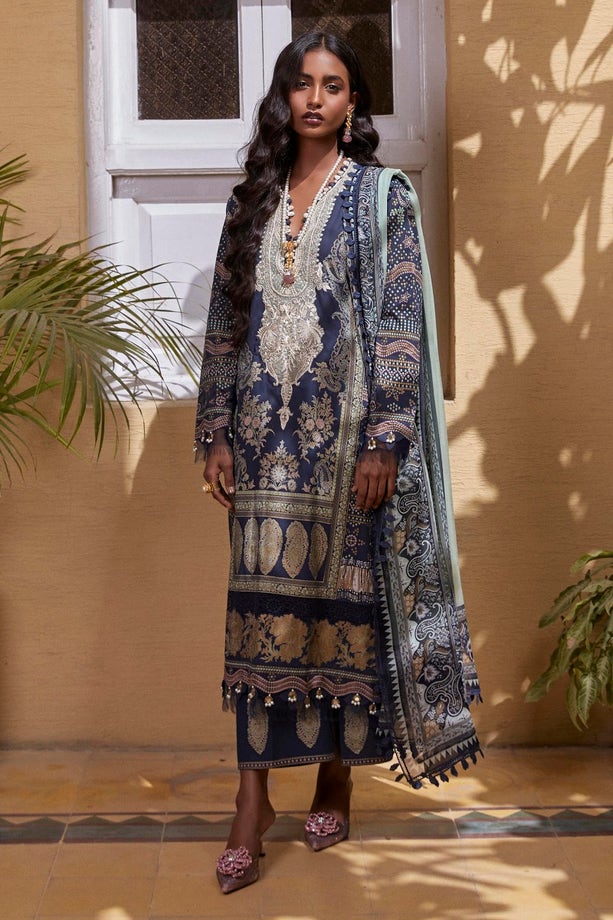 This winter gets a unique Mughal style-inspired winter unstitched 3-piece multi-color suit for just PKR:5,899 PKR:4,129 only.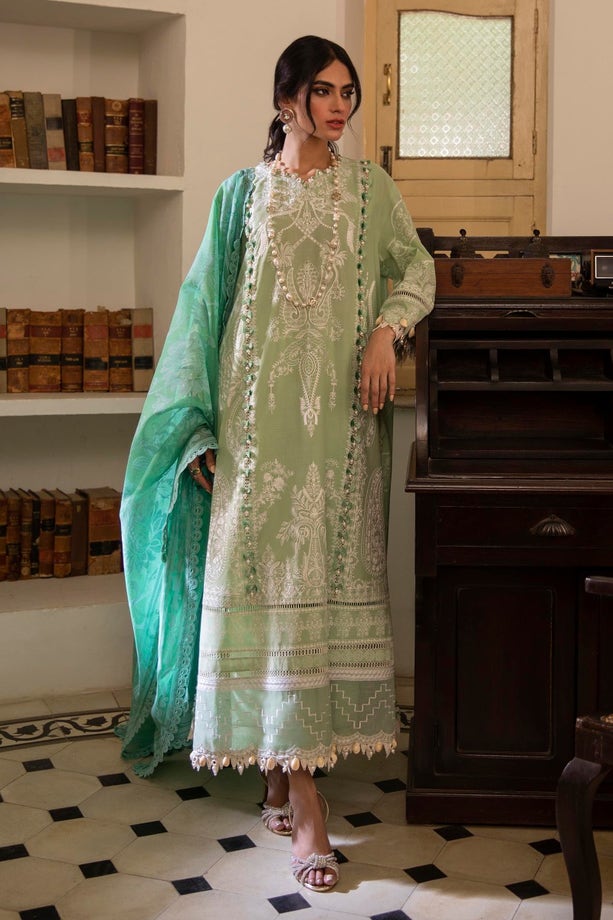 Let's elevate your style with this pistachio shirt adorned with off-white embroidery PKR:7,499 PKR:5,249 only.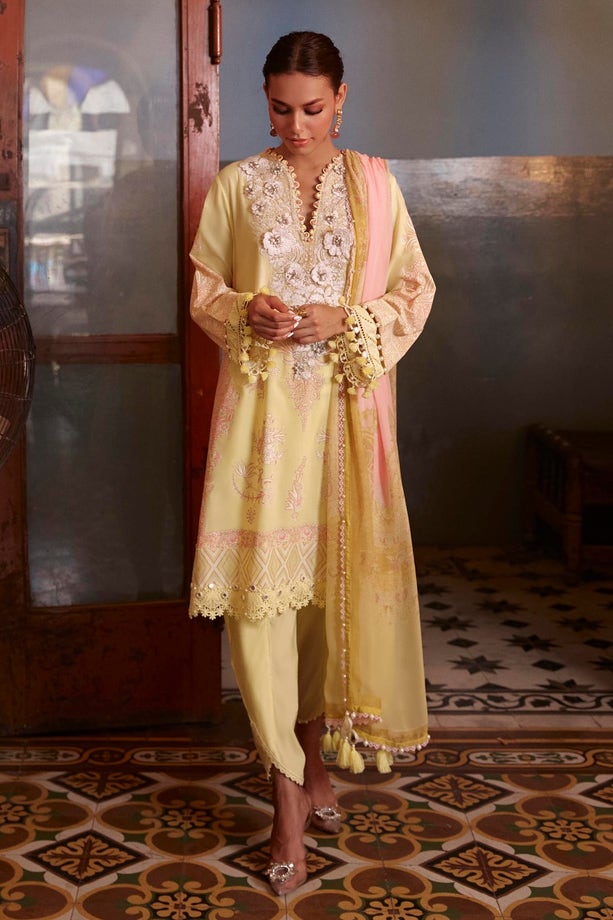 Banana yellow color winter unstitched embroidered 3-piece suit for just PKR:5,899 PKR:4,129.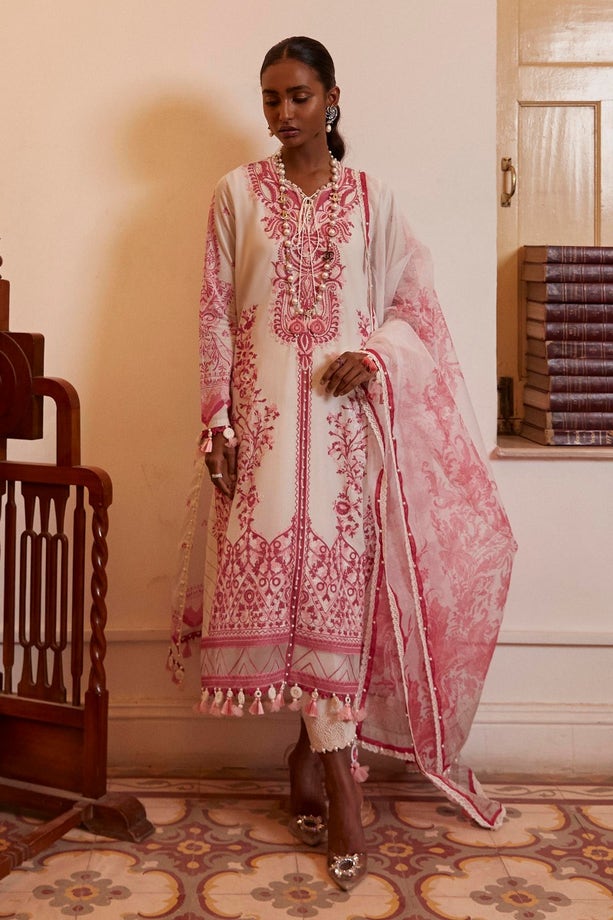 wear this gorgeous hot pink color embroidered lawn suit for a unique desired look PKR:7,299 PKR:5,109 only.
An outfit inspired by Mughal clothing embroidered 3-piece suit PKR:7,499 PKR:5,249 only.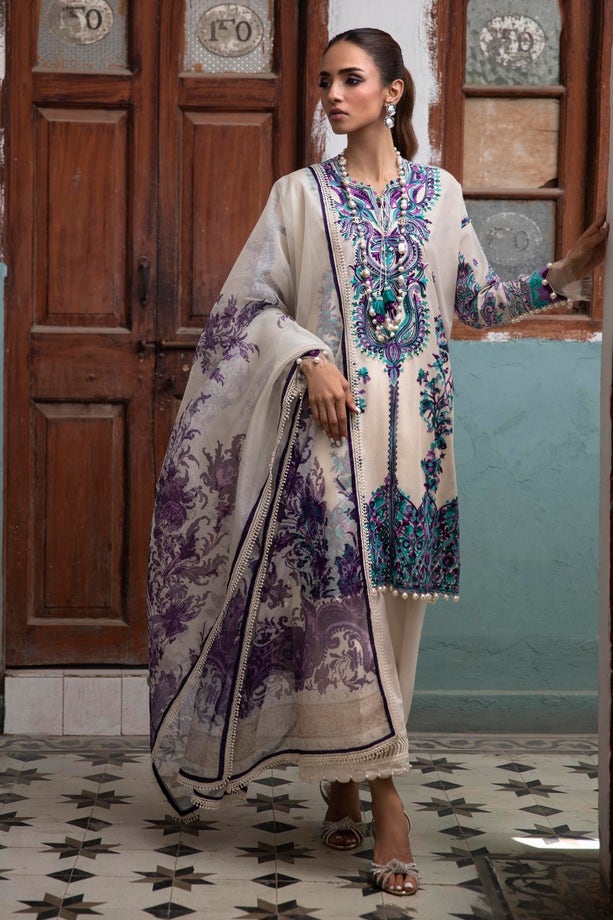 Floral embroidered 3-piece off-white color suit for women PKR:7,299 PKR:5,109 only.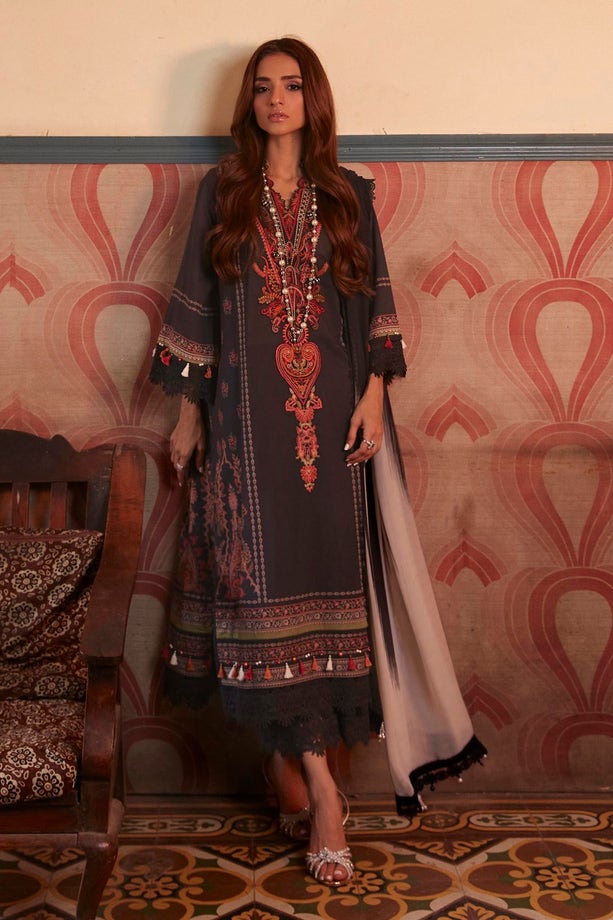 Charcoal black lawn digitally printed unstitched suit available for just PKR:4,599 PKR:3,219 save 30% now.
Enhance your appearance by wearing this Sana Safinaz winter sale unstitched 3-piece suit for PKR:6,499 PKR:4,549 save 30% now.
Sana Safinaz Winter Sale Unstitched floral printed hot pink color 3piece suit PKR:4,799 PKR:3,359 save 30% now.
Sana Safinaz Sale 2023 Unstitched
In addition, now can buy your favorite brand winter outfits at sale prices, a wide range of un-stitch and ready-to-wear outfits for ladies. Trendy women are always looking for superb outfits, and sana safinaz brand can fulfill their needs with the best outfits. Boost your personality this winter with sana safinaz sale 2023.
Let's look at the Sana safinaz winter sale collection with prices.
Stylish Baby Girls Pink Lawn Top Having Beautiful Starts on it PkR:2590 PKR:1300
A Royal Style Embroidered Maroon Shirt With Traditional Tilla Work PkR:25490 PKR:17840
Beautiful Pink & Orange Colour Embroidery Shirt With Mohagal Style Tilla Work Available PkR:28990 PKR:23190
High-Low Style Shirt in Beige color linen Shirt For Trendy Look PkR:4290 PKR:3000
Stylish Net Shirt With Dupatta in Green Colour PKR:24990 PKR:17490
Get a Chic Look With a Trendy Peach Color Shirt With Black Flowers in Linen Fabric 1Pc Only PkR:2990 PKR:1500
A beautiful Orange Colour One-Piece Shirt With a Combination of Laser And Schiffli Work PkR:7890 PKR:3950
Elegant Luxurious White Colour Lawn Shirt for Stylish Look PkR:6290 PKR:3150
3-Piece Printed Lawn Suit having Unique Print Available PkR:6290 PKR:5030
Get a Stunning Look With Printed Lawn 3PCS Suit At Sale Price PkR:7290 PKR:5830
Navy Blue Three Piece Suit Paired With Shawls Available PkR:7990 PKR:6390
Embroidered 3-Piece Lawn Suit by Sana Safinaz At Sale Price PkR:7990 PKR:6390