Grace Store Sale 2022 Upto 50% off Online Discount
Grace Store Sale 2022 – is a Pakistanis' favorite online shop providing women's clothing & bedding. Furthermore, now this store also provides a wide range of women's footwear, jewelry, and other accessories at discount prices.
Let's find your desired apparel for women and kids wear at sale prices of 50% off in Pakistan. Furthermore, here you will find a variety of quality goods at reasonable prices. Every year many new designs of unstitched and ready-to-wear lawn, linen, jacquard 3piece, and 2piece collection are launched. In addition grace store fashion retailers always launch unique fashion outfits for women and kids wear.
Grace Store Sale 2022 Online Discount 50% Off Now
Grace store sale 2022 is now providing up to 50% off prices on all summer products. Furthermore, all the products are made up of 100% quality material to provide durability. And store specially set all prices to provide 50% off prices at new arrivals.
In addition, grace store also set a great return policy to return defective products back at the same price. And the online store also promises to provide 100% friendly communication with customers. The online store is now providing the best lawn collections for women.
Embroidered navy blue color 3pc lawn suit with organza dupatta PKR:3,699 PKR:3,350 Only.
New arrival grace store summer lawn 2pc embroidered dress available for PKR:5,990 PKR:2,199 only.
Let's add grace embroidered lawn 3pc suit with embroidered dupatta available for PKR:3,699 PKR:3,350 only.
Enhance the eid look with this embroidered lawn 3piece suit PKR:3,699 PKR:3,350 save 9% now.
3piece multi-color embroidered lawn dresses for the summer season available for PKR:3,699 PKR:3,350 only.
Mojden printed a two-piece lawn dress PKR:2,699 PKR:2,199 only.
Stylish digital printed lawn shirt, cotton trousers save 18% now PKR:2,699 PKR:2,199 only.
Lovely pink color 2piece Lawn Dresses PKR:2,699 PKR:2,199 only.
Look like a model this summer with this regalia 2pc printed lawn dress PKR:2,699 PKR:2,199 only.
Add some flair to your summer look printed two-piece unstitched suit PKR:2,699 PKR:2,199 only.
Women Footwear
As we know shoes are the most important part of every women's life to get the desired look. Shoes always express your fashion look and can help you to provide a polished look. Therefore, always choose the perfect pair of shoes to get a fashionable look.
If you're not yet found your desired pair of shoes then, here we are sharing a wide range of Grace Stores footwear sale collection'22. All types of footwear range available at discount prices.
Grace Store Bed Sheets Sale 40% off
A perfect bed sheet can provide you better night's sleep. Therefore, add some new stylish cotton bed sheets to enhance your room look as well. As we know Bed Sheets are an important part of every bedroom.
And we should replace old outdated bed sheets with Grace Store Bed Sheets. If you made your order now, then can avail 40% discount on all bed sheets Grace store sale 2022.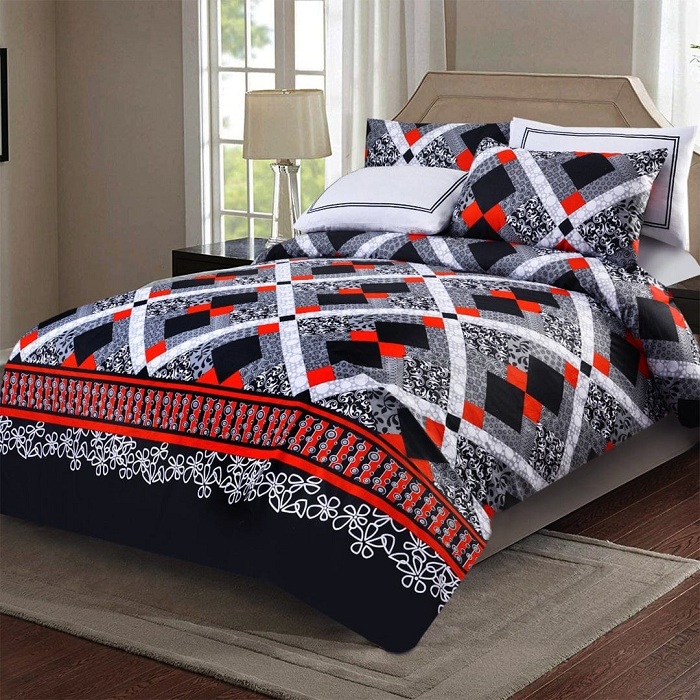 Let' 's get an attractive and vibrant look to your bedroom with this beautiful cotton king-size bed sheet PKR:2200 PKR:1199 only.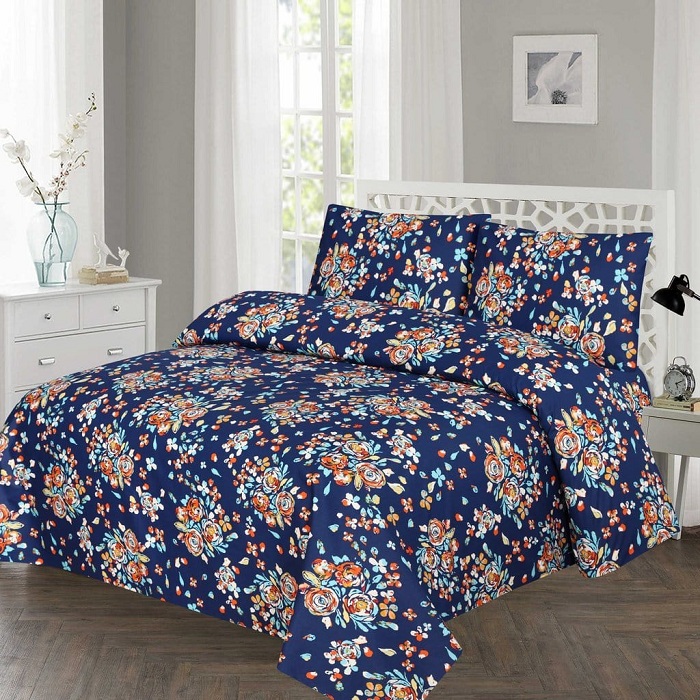 Floral printed navy blue color cotton bedsheet available for PKR:2200 PKR:1199 only.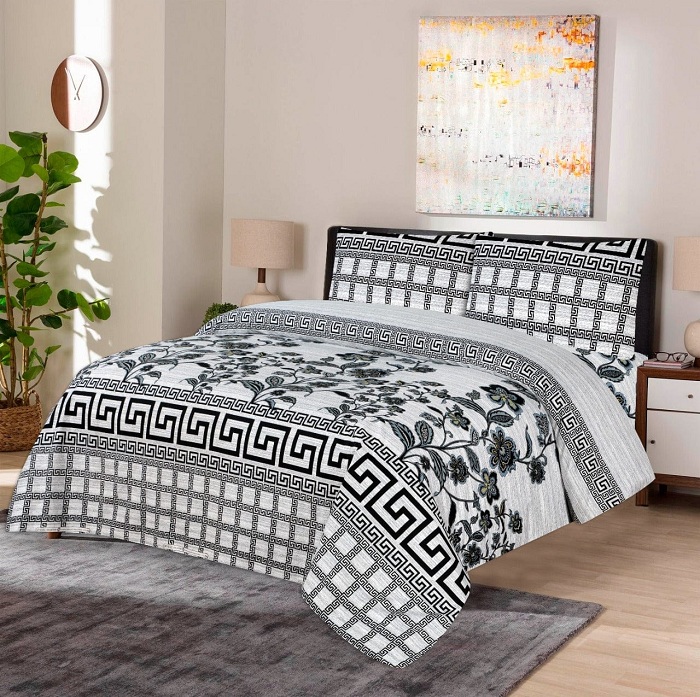 Vintage flora grace pc cotton bed sheet PKR:1999 PKR:1099 only.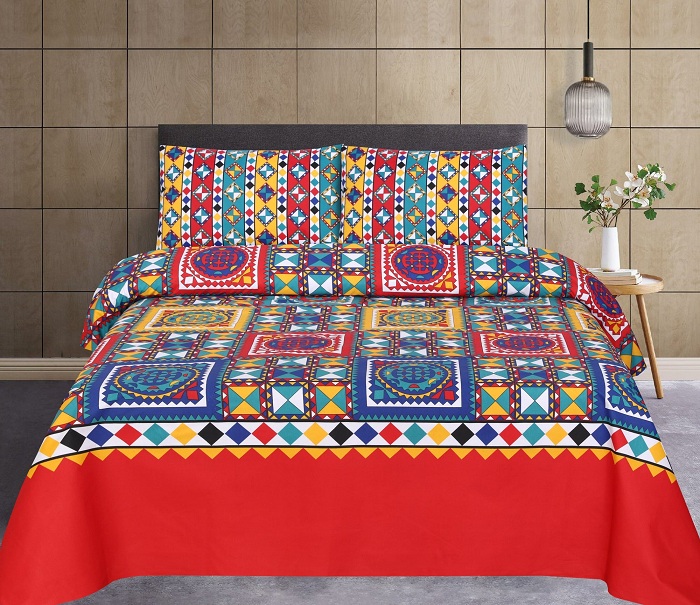 Beautiful polycotton bedsheet for a unique bedroom looks available at sale price for PKR:1999 PKR:1199 only.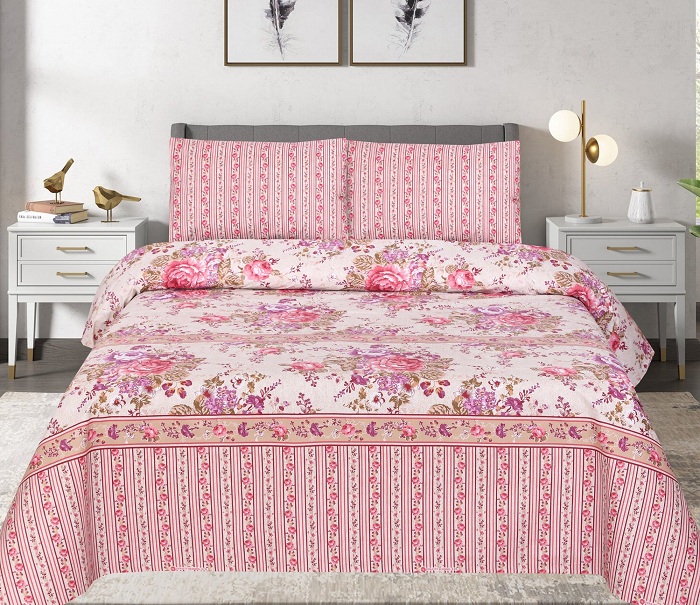 Pink floral printed cotton king-size bedsheet PKR:1999 PKR:1199 only.