Zara Shahjahan Sale 2022 Unstitched Collection With Price
Due to the summer season end months latest, Zara Shahjahan Sale Collection 2022 is trending all over Pakistan. Get all new 2022 designs at an affordable price.
Each dress of the Zara Shahjahan brand contains special editions. For example, if you select a plain dress then there will be never seen before, neck, cuff, or trouser design that will add a charm of beauty to your personality.
Zara Shahjahan Sale Unstitched Summer Clearance Collection 2022
This post contains 50+ images of the latest designs that have been launched in this collection. As it is a summer edition, that's why each dress has a vibrant and classical design according to 2022.
Let's take a look at Zara Shahjahan Sale 2022 for summer days. After viewing these images we will discuss the stuff, thread, designs & embroidery of each suit.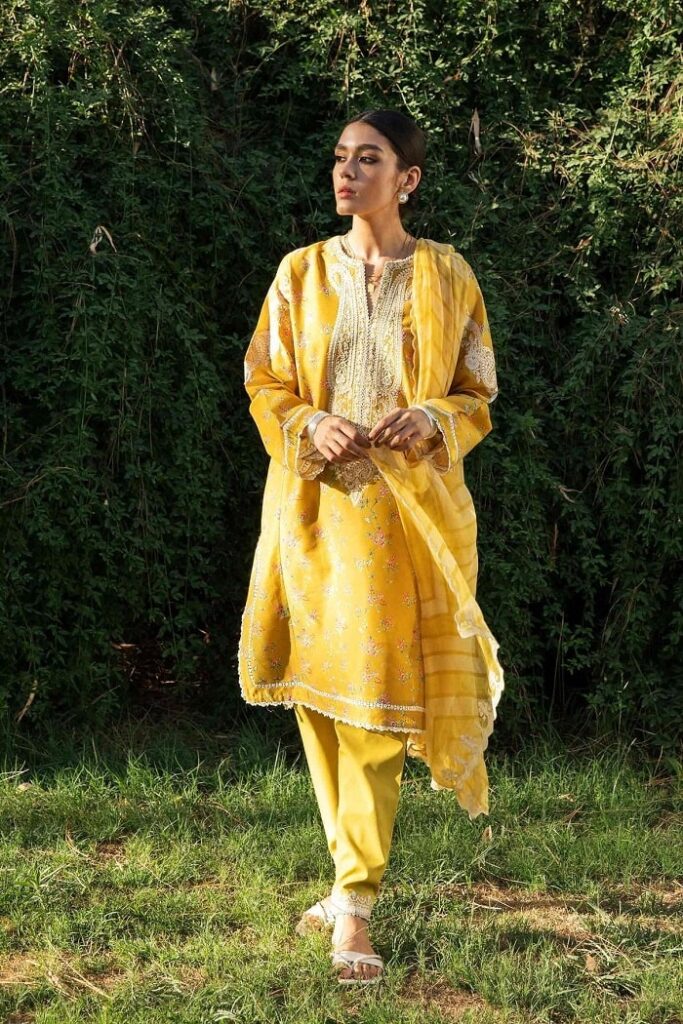 Printed embroidered yellow color 3piece unstitched suit with chiffon dupatta PKR:6,200 PKR:5,890 only.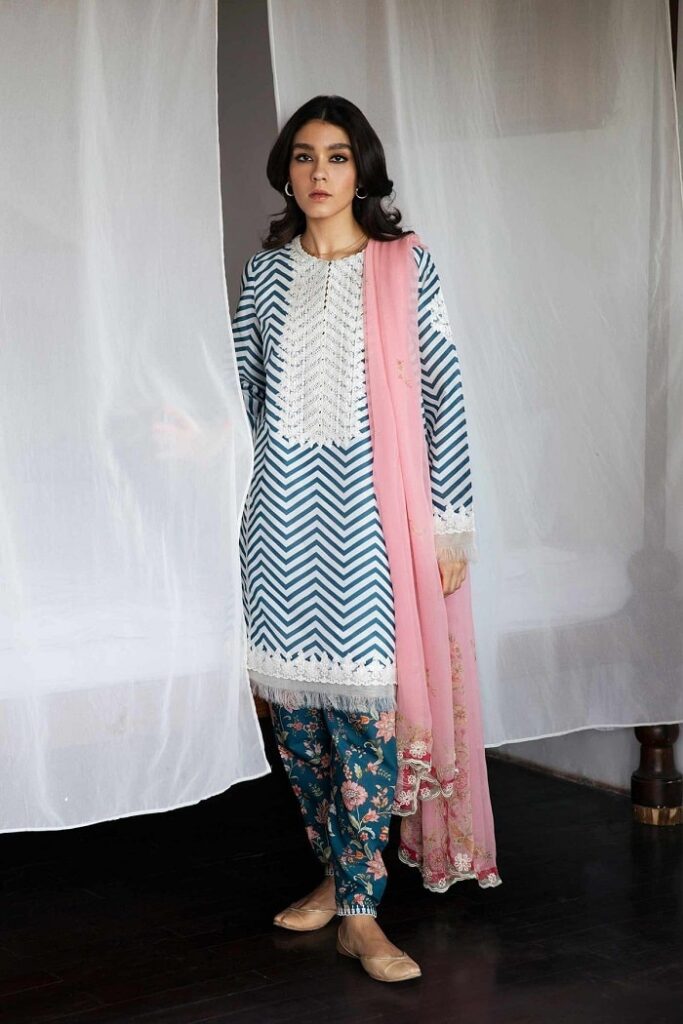 Printed blue shirt with floral printed trousers and chiffon dupatta available for PKR:6,700 PKR:6,365 only.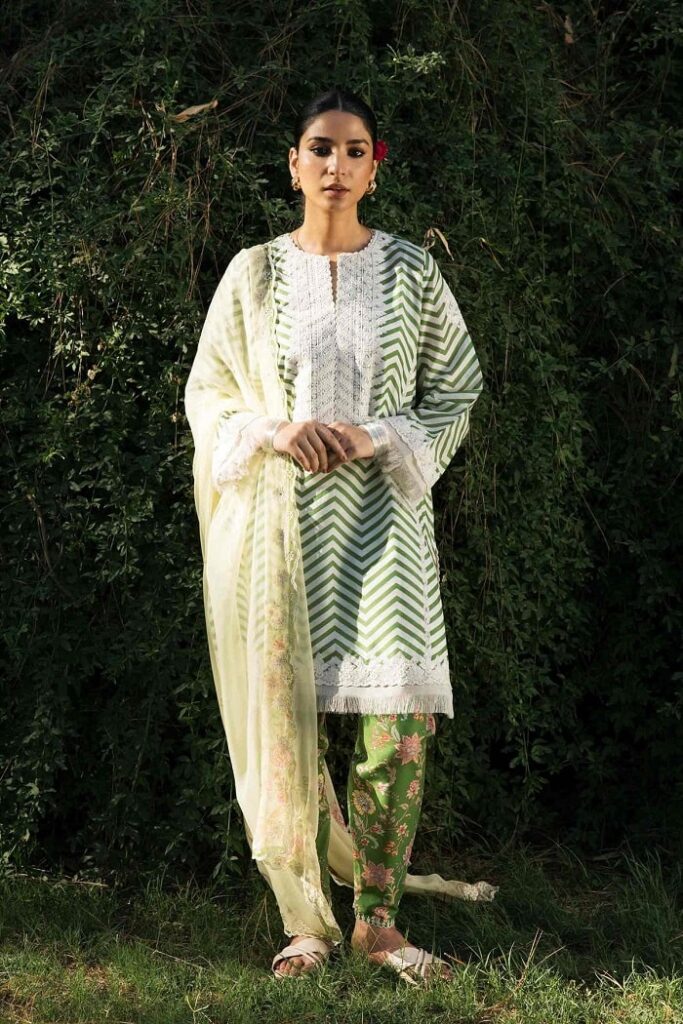 Get a fresh summer look by wearing this digitally floral printed green embroidered neckline shirt with chiffon dupatta and cambric trousers PKR:6,700 PKR:5,025 only.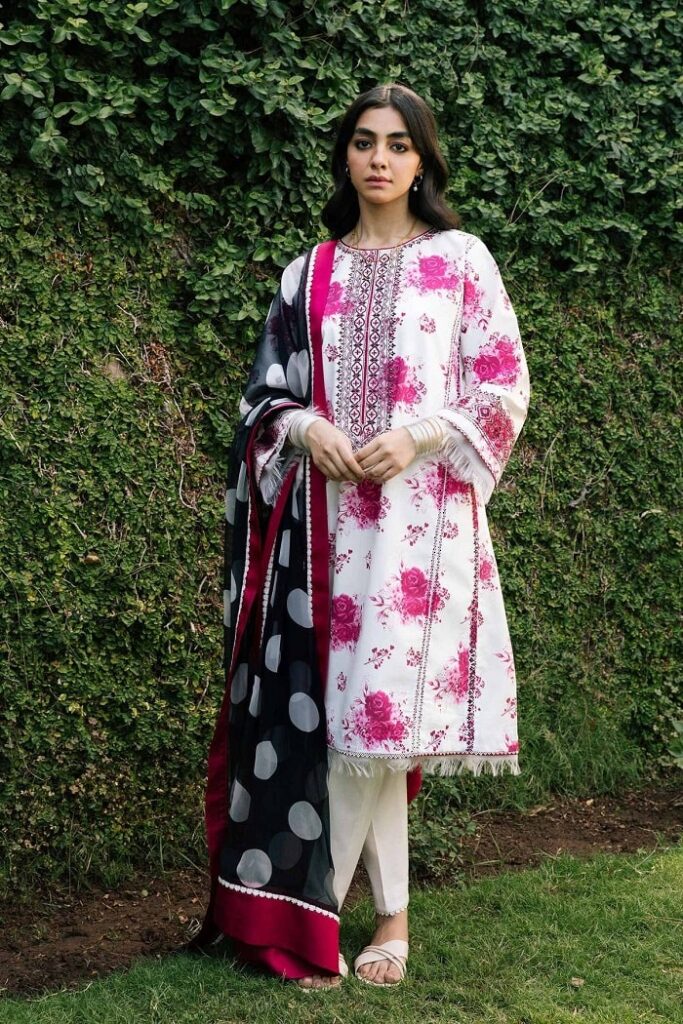 Embroidered printed off-white color suit embellish with pink flowers print available for PKR:6,700 PKR:6,030 only.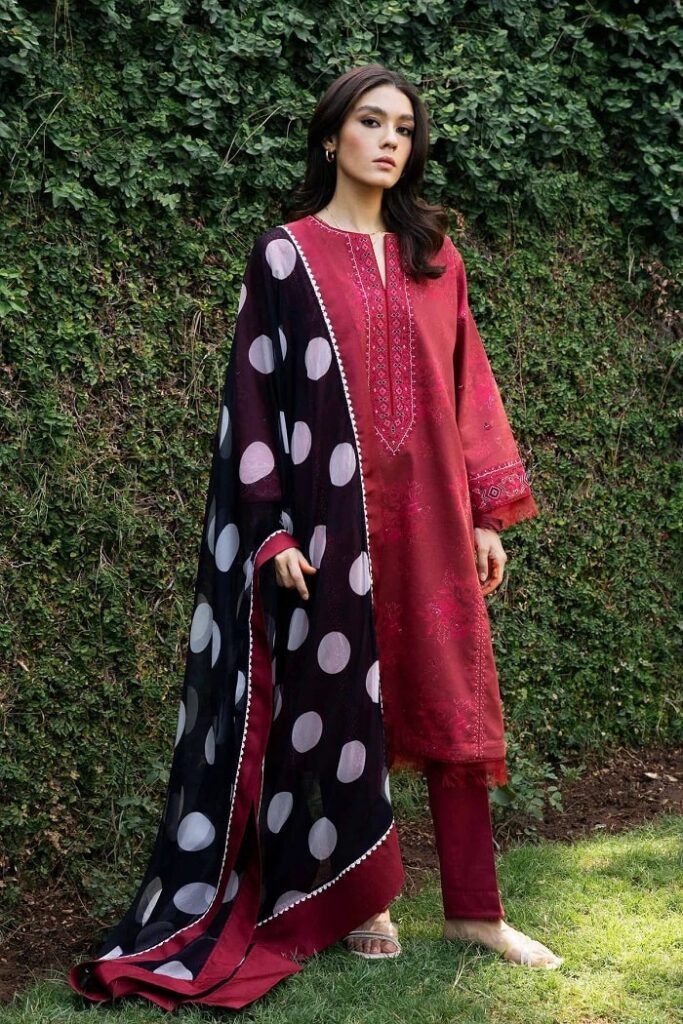 Let's add a fresh maroon color printed & embroidered lawn suit into the wardrobe avaialble for PKR:6,700 PKR:6,365 only.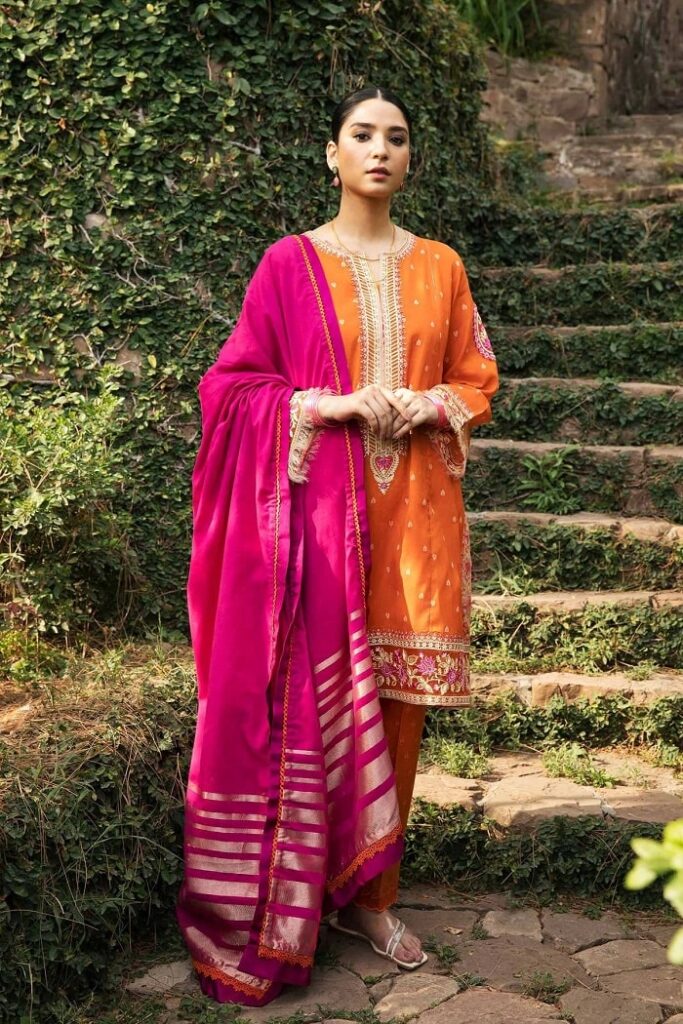 Orange embroidered lawn unstitched suit for women PKR:7,200 PKR:5,400 only.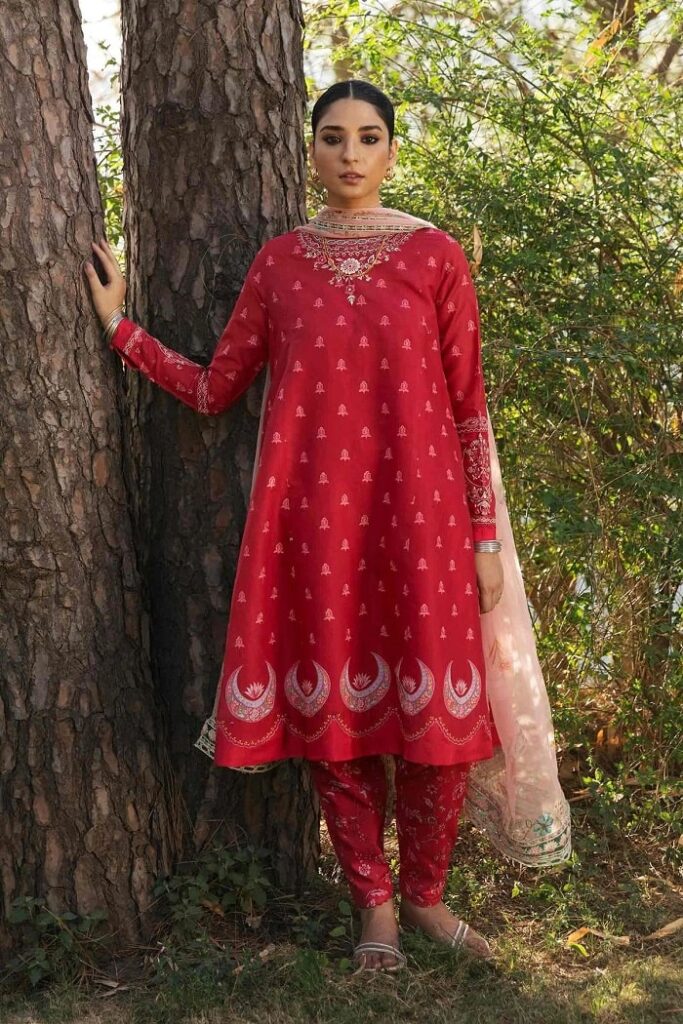 Get a unique summer look by wearing this marron color lawn unstitched 3piece suit available for PKR:6,700 PKR:5,360.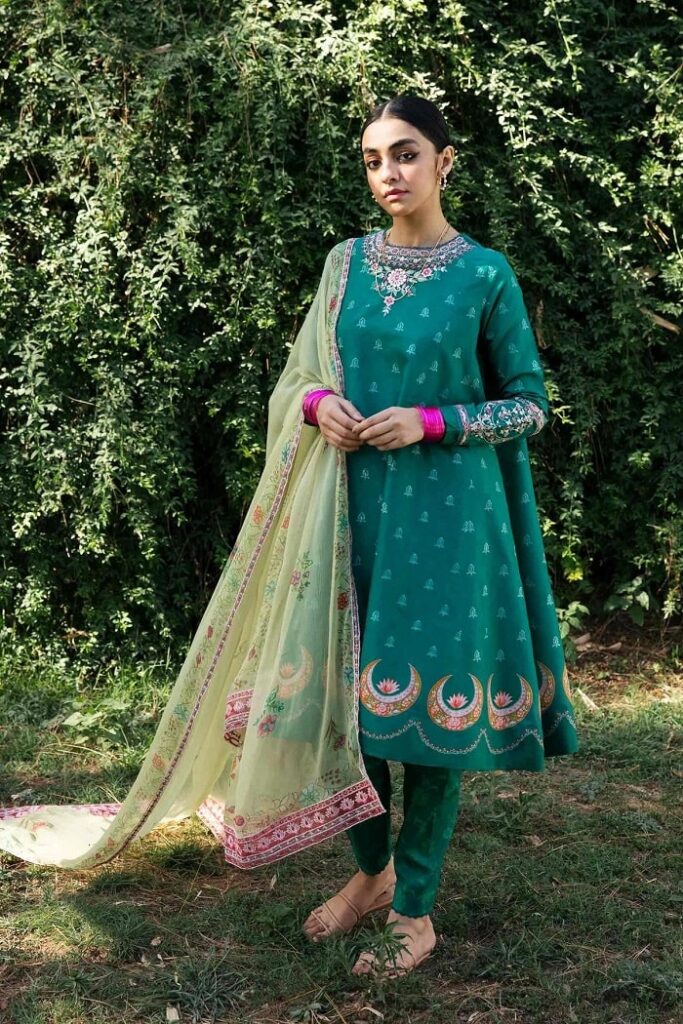 Embroidered printed green unstitched lawn 3p suit PKR:6,700 PKR:5,360.
Black & white summer luxury suit by zara shahjahan brand avaialble for PKR:6,700 PKR:6,365 only.
A heavy embroidered stitched maroon color 3piece suit PKR:17,750 PKR:12,425.
A beautiful red color kurta with embroidered motif and paired with shalwar PKR:10,786 Only.
White color eid basic shirt with cambric bottom available for PKR:7,786 Only.
Light blue kurta and paired with same color trouser PKR:10,786 Only.
PKR:10,786 Eid Bais Suit for year 2022.
Zara Shahjahan Eid Basic 2022 Yellow color lawn A-Line Kurta with cropped Gharara PKR:11,786 Only.
White color luxury eid kurta with embroidered trousers for PKR:7,786 Only.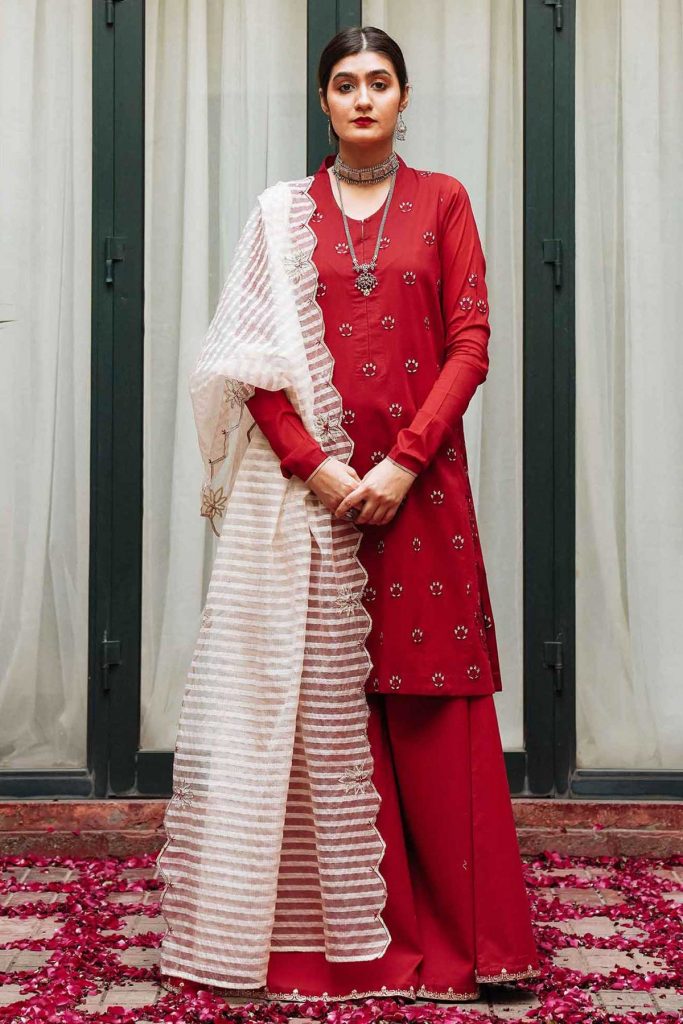 Zara Shahjahan Sale 3-Piece
According to Islamic tradition & culture, this edition contains all 3-piece suits. These three-piece dresses have a kameez, shalwar & dupatta. Hence remain Islamic and look like Islamic women on the holy day of Eid-ul-Fitr.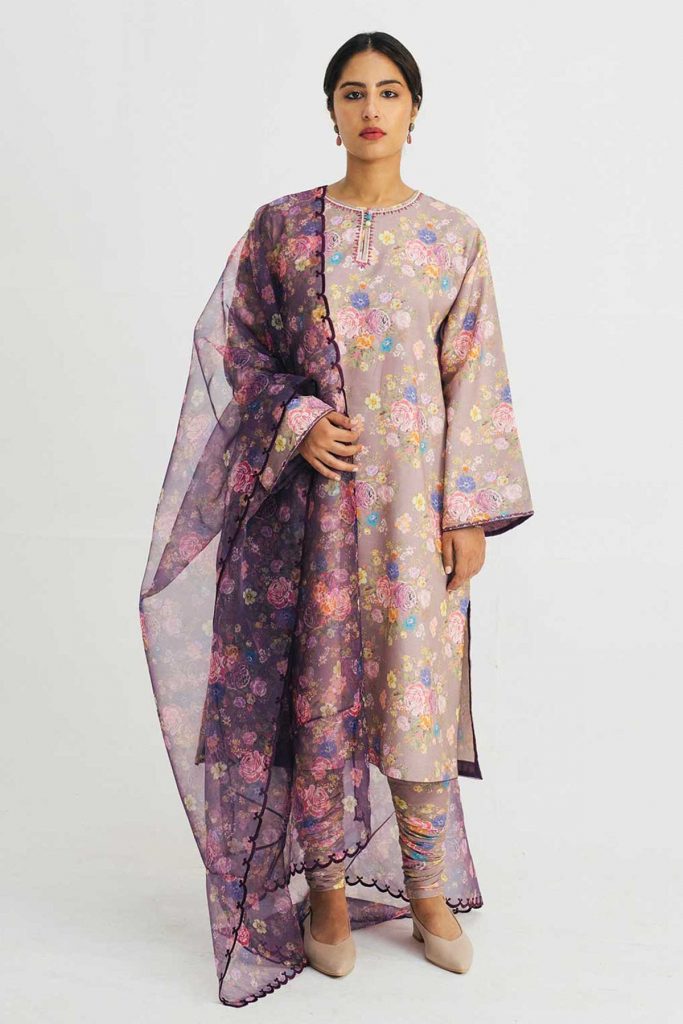 Fancy Flower Designs
Many dresses in this collection contain tinny flowers made with colorful threads on shirts. Hence this traditional & desi look gives a sense of pure tradition while wearing the Eid edition.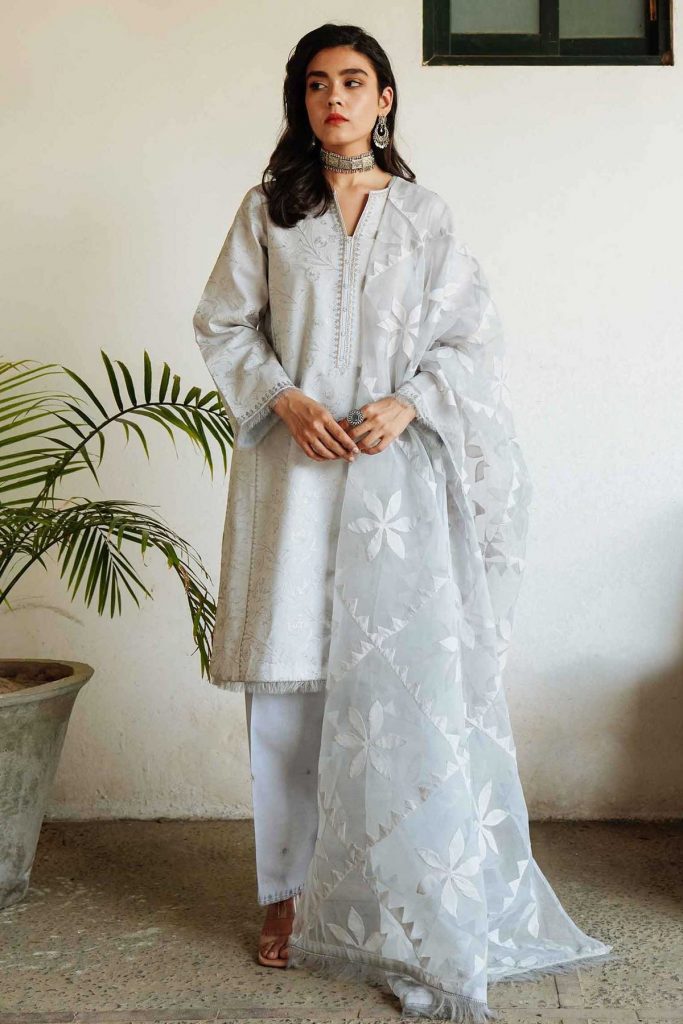 Latest Neck Designs
In this new collection, designers have focused on the neck designs of each dress. Because neck design is the first appearance while meeting friends & relatives, this part is the most valuable part of a dress. Here they have decorated the neck part with embroidery & tiny colorful beads. Take a look and decide your own self about the new neck designs in this collection.
See More: Nishat Linen Eid Sale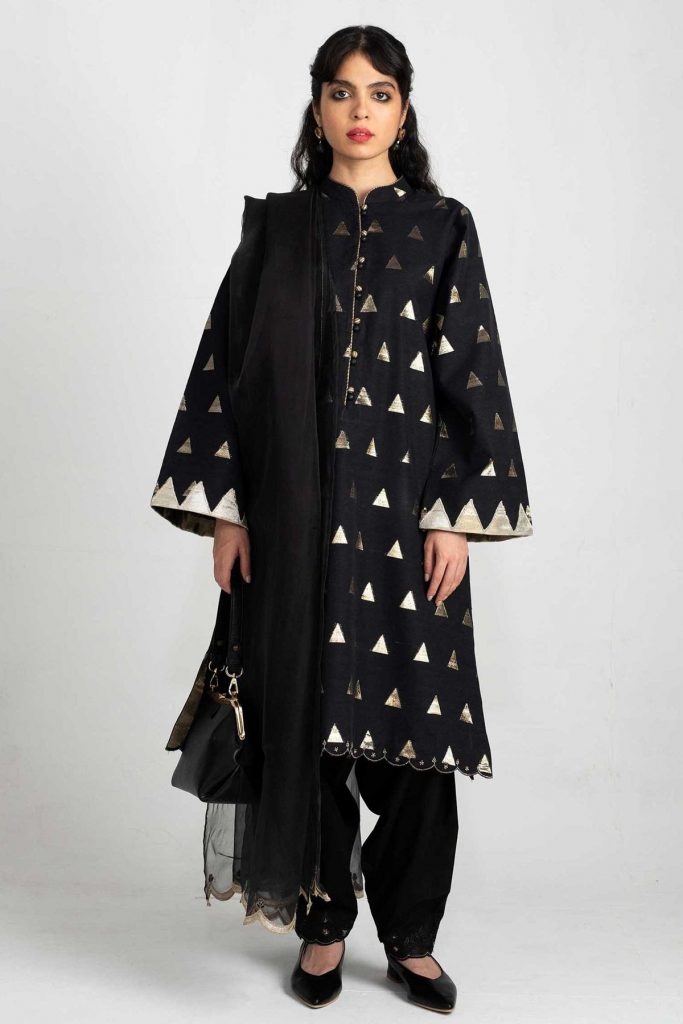 Buy Online
Each dress is available on the online store on the official website of this brand. Replica and original clothing always have a huge difference in quality and price. However, we recommend our dear visitors buy any from this collection in its original form. Hence you will able to get a glorious look on a special day.