J. Junaid Jamshed Azadi Sale Flat 25% Off 2022
J. Junaid Jamshed Independence Day or Azadi Sale flats 25% off 2022: With the beginning of Independence Day, every brand in Pakistan announced a new sale on different items. Every new month new sales of different brands make shopping more interesting. To make shopping interesting and under your budget, we are here with the new latest sale on the famous brand Junaid Jamshed. Therefore our topic is "J. Independence Day Sale flat 25% off on All items 2022".
Top Pakistani textile brand Junaid Jamshed has announced a new flash sale on teen girls' Kurtis & Gents' wear outfits. In the dresses girl's shirts, long & short shirts included. Also, these dresses have new color schemes and all new designs. Most noteworthy this sale offer started at the start of August 03, 2022. Now this sale is trending because gorgeous shirts are selling at affordable prices.
J. Junaid Jamshed Azadi Sale Flat 25% Off (Shop Online)
The 14 August Sale of Junaid Jamshed Azadi Fashion Collection has containing lawn shirts or kameez shalwar for little girls and women. Mostly girls love to wear shirts with plazo or trousers as compared to the shalwar kameez. These shirts/kameez have new designs according to the new arrival of the 2022 Azadi collection.
Famous designers of Junaid Jamshed summer wear all designs of the 2022 sale. Junaid Jamshed tries there best and launches the maximum number of designs in this Azadi day collection. Check here to shop online.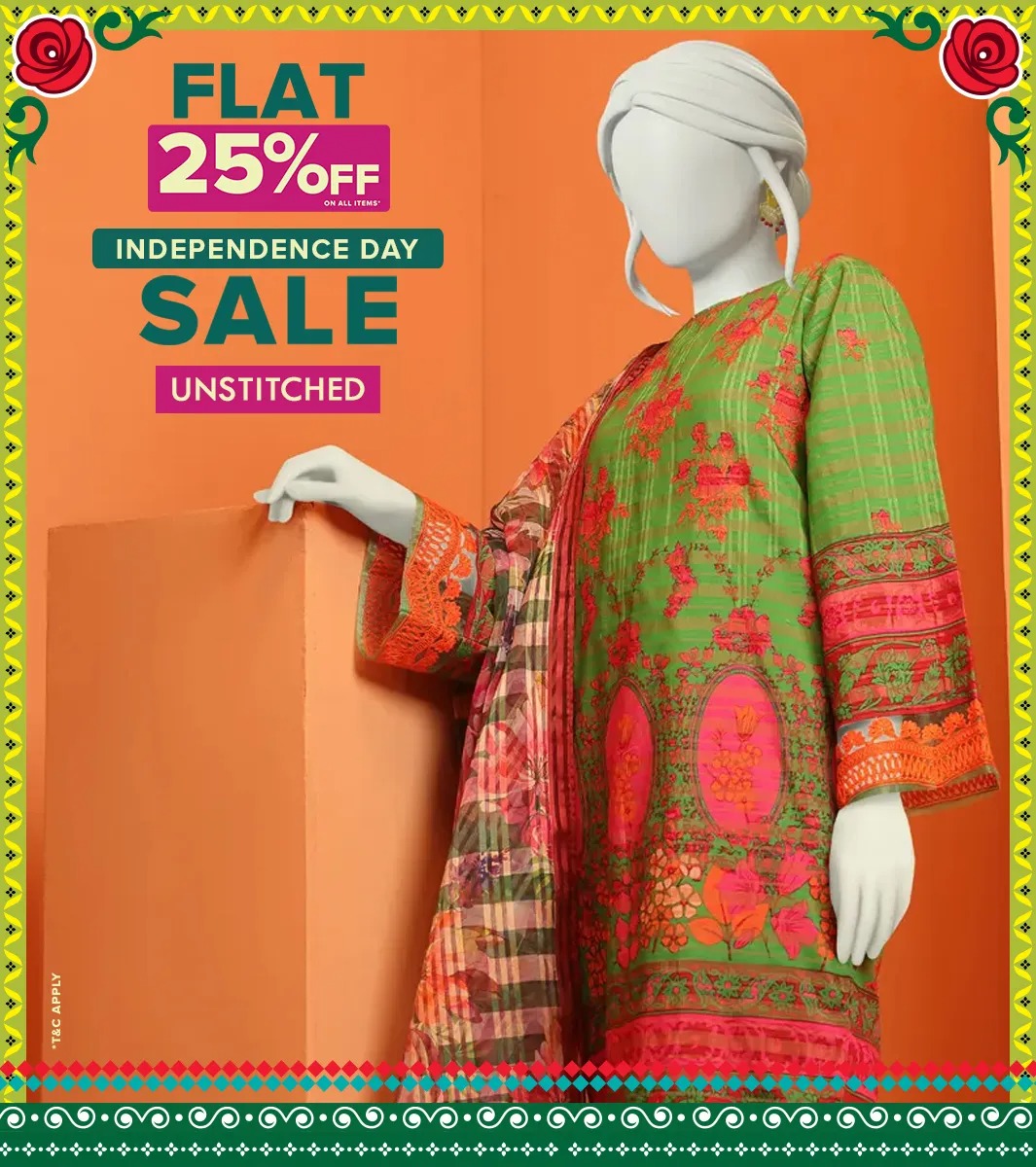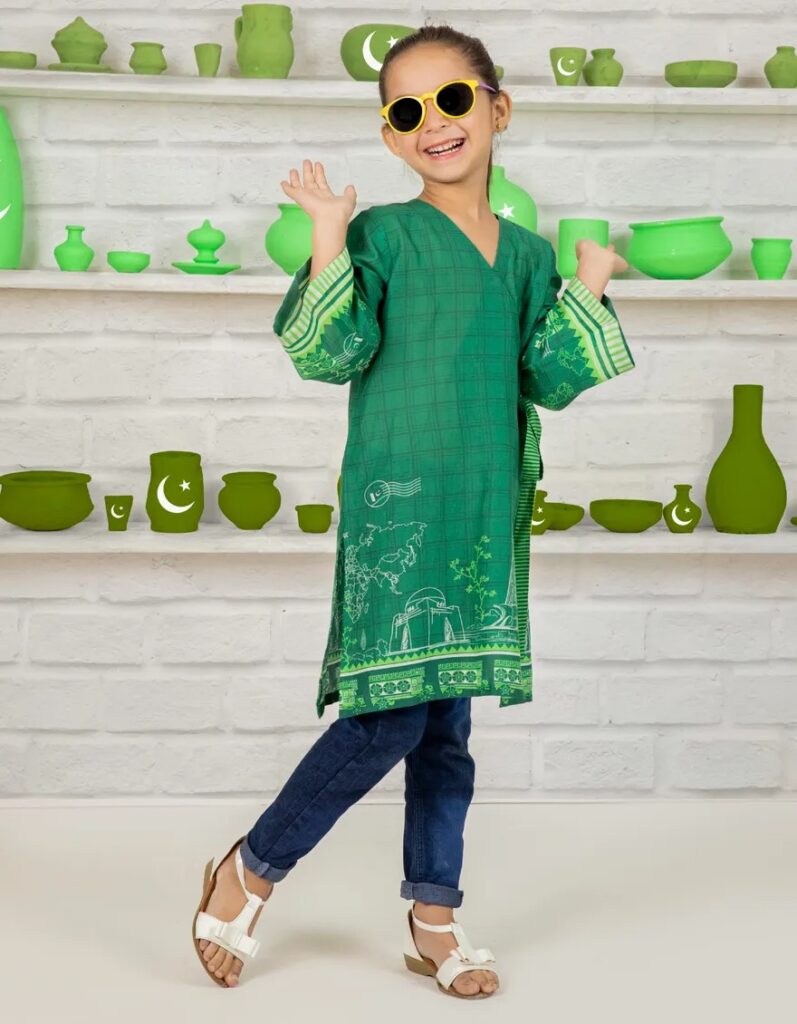 J. kids wear Azadi digital printed lawn shirt PKR:1,590 only.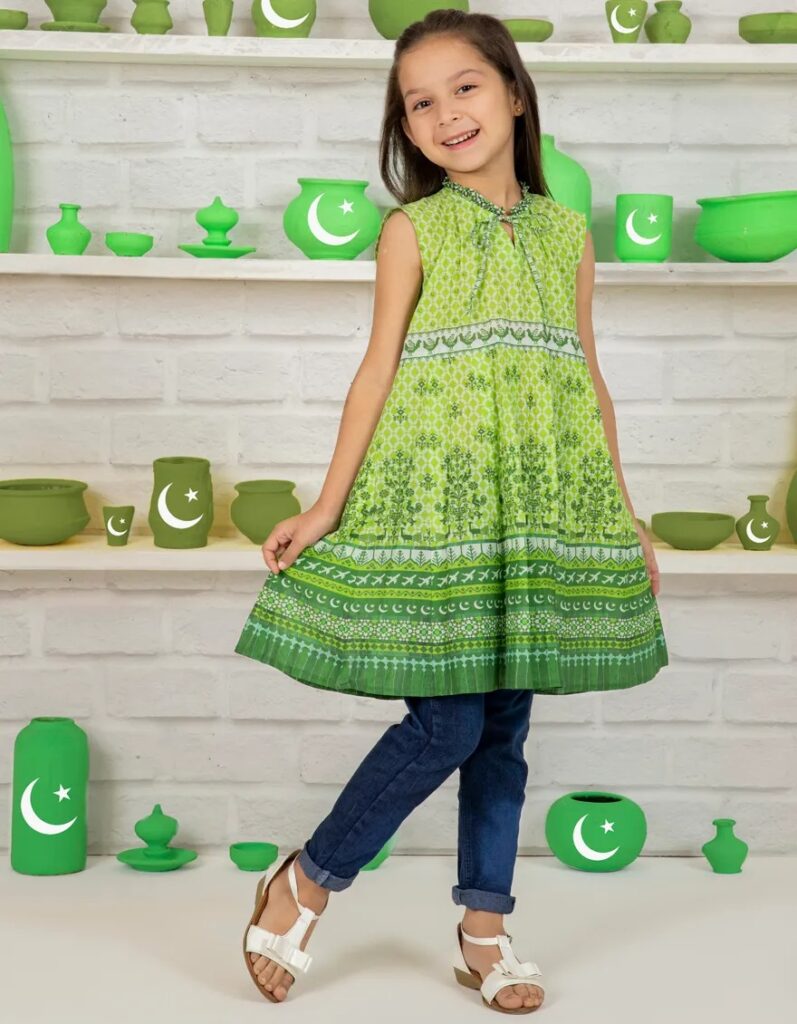 Beautiful green color A-line frock for Azadi day available for PKR:1,890.
Off white lawn Teens kurti PKR:2,490 only.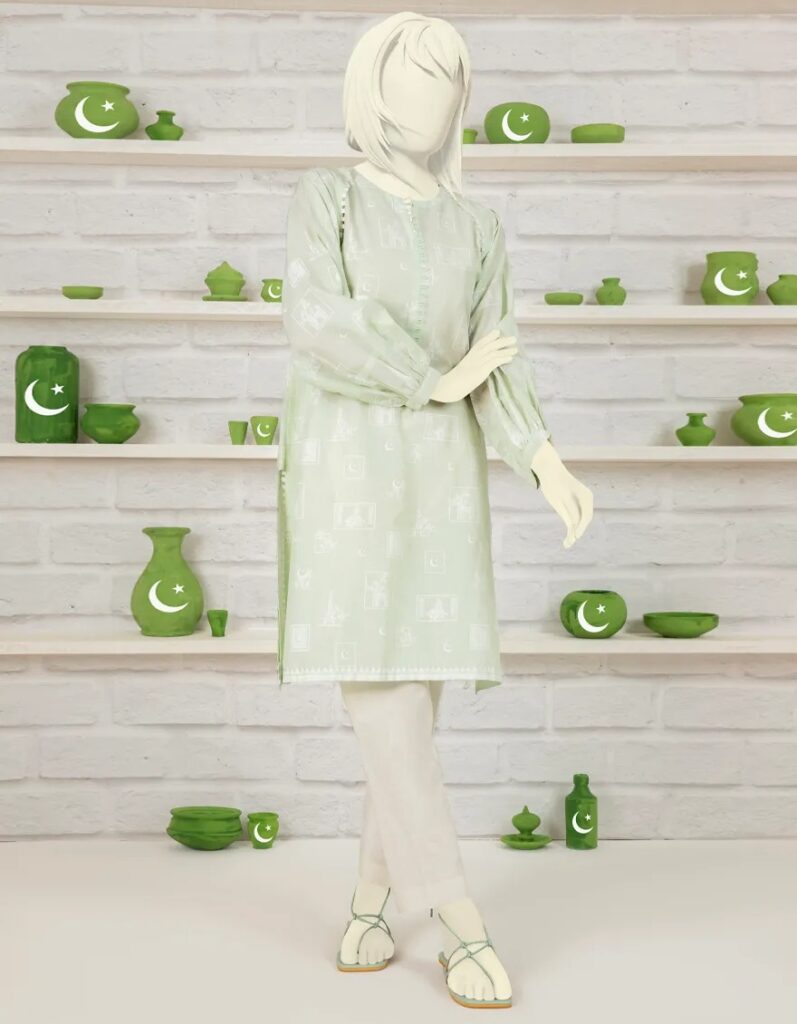 Stylish green lawn straight unstitched Teens Kurti PKR:2,490 only.
Digital printed green ladies Kurti for Azadi day is available for PKR:2,590 only.
Cream color ladies Kurti for independence day PKR:2,490 only.
Basic digitally printed ladies green Kurti PKR:2,490 only.
J. Independence Day or Azadi Sale 2022
Selected colors for girl's shirts in Top Brand Junaid Jamshed Sale are ideal. Here designers have tried their best to add the maximum variety of colors. Therefore such shades attract people and look absolutely gorgeous with new stunning designs.
See More: August Kayseria Sale Flat 15% Off for Women's
Blue & Yellow unstitched lawn printed 2piece suit PKR:2,490 PKR:1,867 only.
J. Azadi lawn sale 2piece unstitched suit for women PKR:2,490 PKR:1,867 only.
Stylish grey color lawn unstitched printed 3piece suit PKR:3,490 PKR:2,617 only.
Ajrak art blue & red color lawn 3piece unstitched suit PKR:3,490 PKR:2,617 only.
J. lawn bella mustard color unstitched 3piece suit PKR:2,490 PKR:1,867
Embroidered 2piece lawn dupatta and shirt PKR:2,690 PKR:2,017.
All New Designs in Junaid Jamshed Latest Sale flat 25% off
Designers have introduced new cut styles and lace contrast in shirts of Junaid Jamshed Sale. In this advanced time, girls search for the latest and never seen designs. However, it is the most difficult task while shopping. To solve this problem Stylostreet always plays an important role in the lives of fashion lovers.
Iksha printed lawn shirt and dupatta PKR:2,690 PKR:2,017.
Embroidered multi-color 2p suit PKR:2,690 PKR:2,017 only.
PKR:3,990 PKR:2,992.
Stylish black & white printed 3piece suit PKR:3,490 PKR:2,617.
PKR:3,490 PKR:2,617.
Summer Friendly Stuff With Best Quality
According to the observations of Stylostreet Junaid Jamshed Sale 2022 has charming outfits stuff. Even more, it is very difficult to believe that this stuff is available in the sale offer at such affordable prices. That's why we suggest our dear visitors don't miss this super offer. Hence this stuff is summer friendly and in the hot climate of Pakistan, it provides comfort.
Men's Wear J. Jamshed Sale flat 25% off
Junaid Jamshed fashion brand providing Jashn-e-Azadi sale flat 25% off on all men's wear outfits.