Alkaram Studio Mother's Day Sale 2023 Upto 50% Off Online
Alkaram Studio Mother's Day Sale 2023 Summer Unstitched Collection Upto 50% Off May Saving– Alkaram is the fastest-growing fashion brand or Online seller working in Pakistan. This brand has much experience to provide premium quality fabrics at the best prices. Furthermore, the Alkaram brand also provides trendy attires to ti's customers worldwide.
Therefore, here we are posting the newly publish Alkaram Studio Best Sellers Mega Mother's Day Sale Unstitched Collection 2023 With Prices. With the start of the new year, alkaram studio provides a wide range of unstitched and ready-to-wear clothing collections for women.
Alkaram Studio Mother's Day Sale 2023 Unstitched Upto 50% Off
Every season has its own types of clothing, therefore alkaram brand provides the best outfits that are more comfortable and beautiful to wear in all seasons. Or shop your favorite style dress at a sale price up to 50% off the price. Every year wide range of exquisite prints, and embroidery work fabric is provided by the brand for the winter days.
Girls meet new traditional style Alkaram's end-of-season or summer clearance sale collection 2023. With a unique style and captivating prints, this collection is going to hit the Pakistani fashion market. Make a powerful fashion statement with beautiful Alkaram dress designs.
3-piece printed lawn pink color unstitched suit Rs:2,990 Rs:2,541 Only.
Unstitched 3piece printed lawn suit with dupatta Rs:2,990 Rs:2,541.
Lawn 3pcs suit on sale price Rs:3,290 Rs:2,796.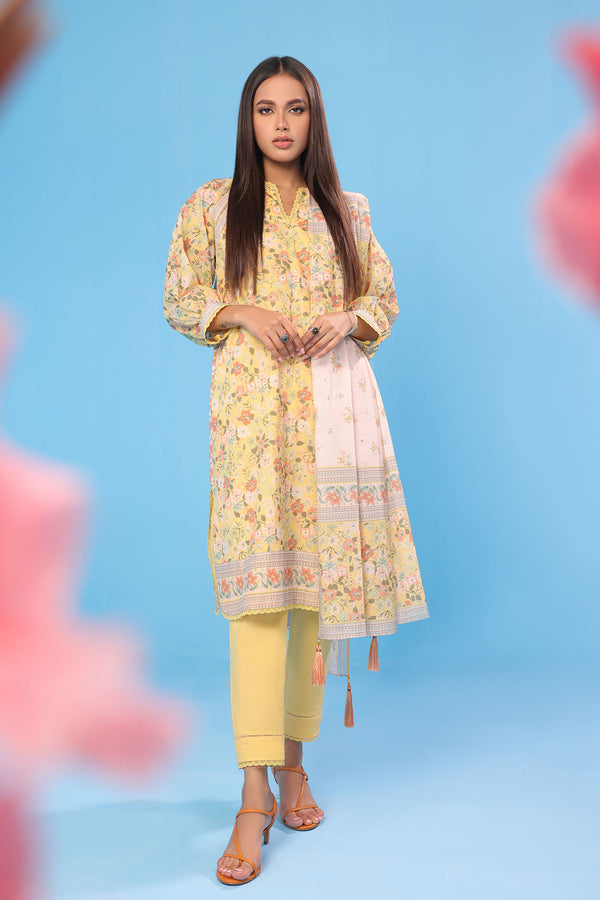 Yellow spring summer printed lawn suit on sale price Rs:3,950 Rs:3,160.
Stylish orange color printed lawn suit with lawn dupatta Rs:2,990 Rs:2,541.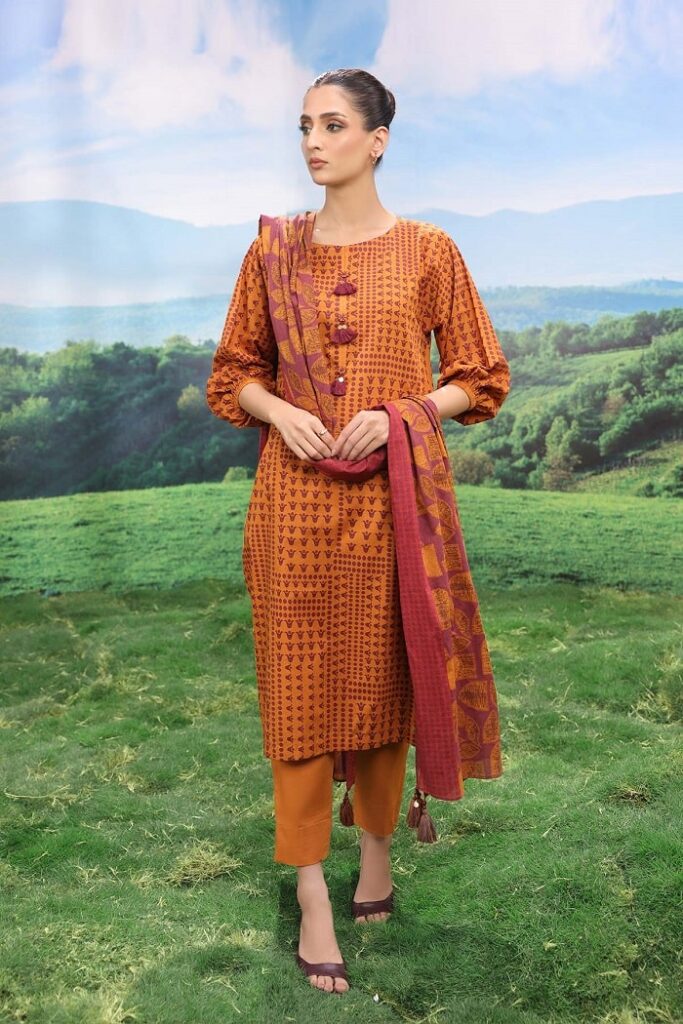 Stylish mustard color 3 pc printed lawn suit with silver lawn dupatta PKR:3,290 only.
Blue 2-pc embroidered lawn suit for women PKR:2,990 only.
Floral printed lime green color 2pc embroidered suit for women PKR:2,990.
PKR:3,290 Lawn printed 3pcs suit.
Mustard printed lawn 3pc suit for women PKR:3,290.
PKR:3,290 Black floral printed unstitched suit.
Purple printed lawn 3 pc suit PKR:3,550 PKR:2,840 only.
Black spring summer printed lawn 3-pc suit PKR:3,550 PKR:3,017.
Pink printed lawn suit PKR:3,550 PKR:3,017.
2-pc printed pink color shirt & dupatta PKR:2,750 PKR:1,925 only.
Yellow embroidered lawn 3-piece unstitched suit PKR:4,950 PKR:3,712.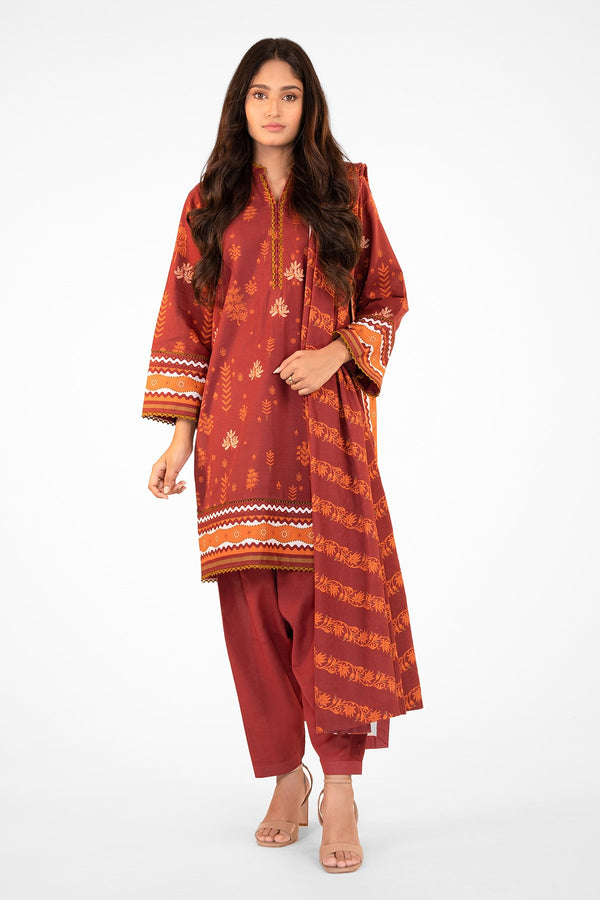 Red khaddar 2-pc suit PKR:2,750 PKR:1,925.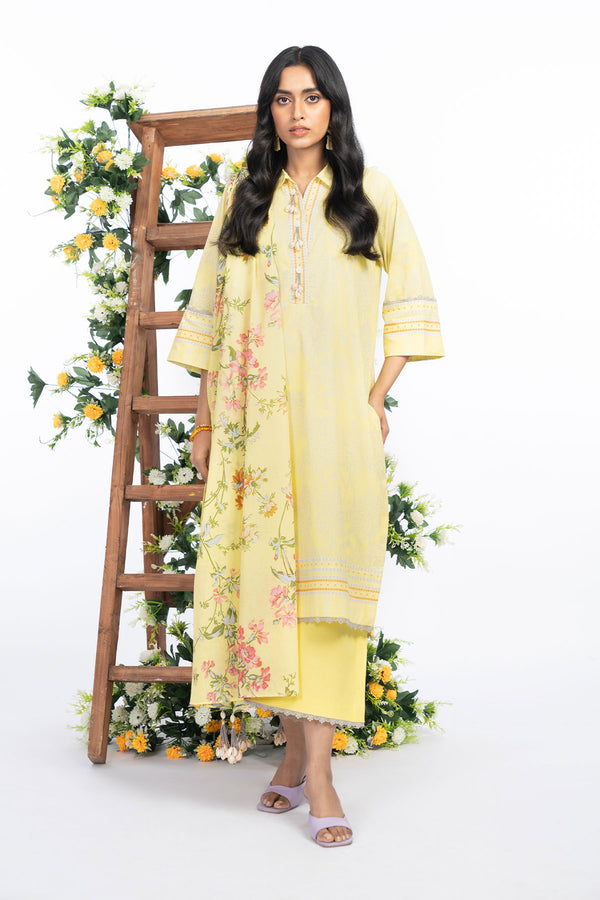 PKR:2,750 PKR:1,990 Stylish 2-pc lawn unstitched suit.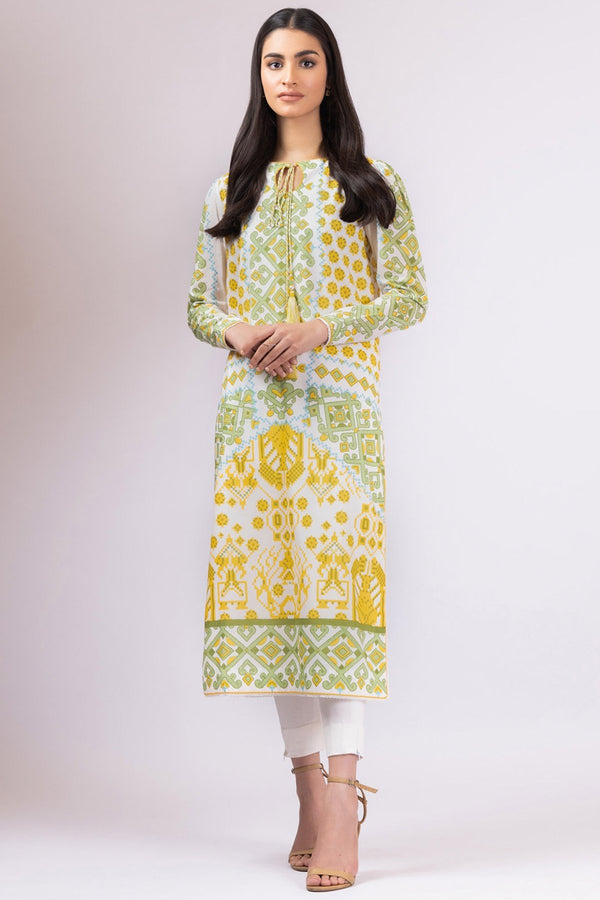 Printed Lawn 1piece Yellow color suit for women PKR:1850 PKR:1110 only.
Get 50% off Prices On Alkaram Studio Summer Clearance Sale Collection's
Let's have a look at Alkaram Sale Collection and save up to 50% off on your desired products. Furthermore, this sale is now available both in stores and online also. Let's add some latest outfits to your winter/summer wardrobe by alkaram best selling collection in 2022-2023.
Get ready for new Alkaram Studio's unstitched Lawn 3-Piece, 2-Piece, and 1-Piece summer sale collections for women. Select your favorite winter/summer dresses from cambric, linen, viscose, and khaddar collections by Alkaram Brand. Furthermore, here you can find the latest fashion and trendy outfits up to 50% off prices in the year 2023.
See More: Sapphire Winter Clearance Sale With Price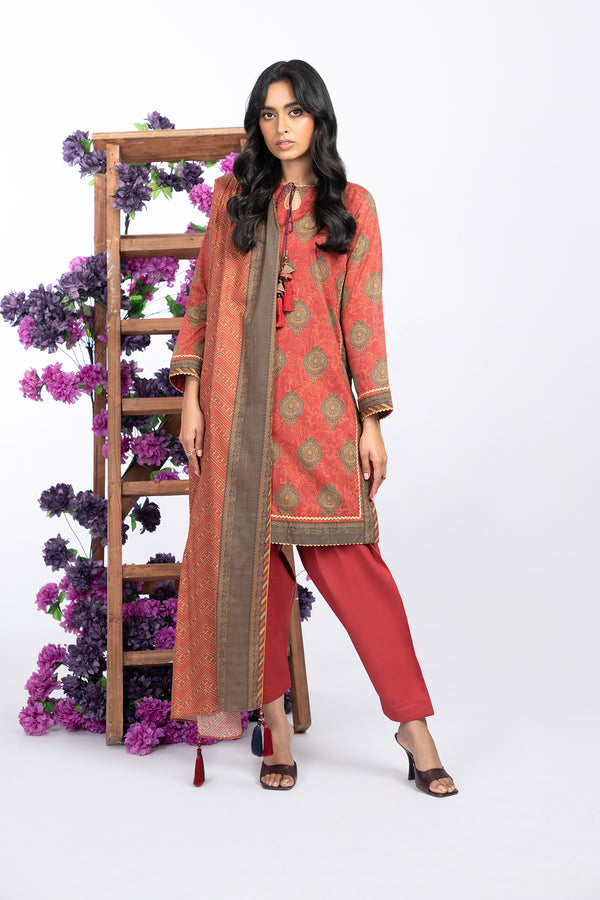 3-piece printed lawn red color unstitched suit PKR:3550 PKR:2990.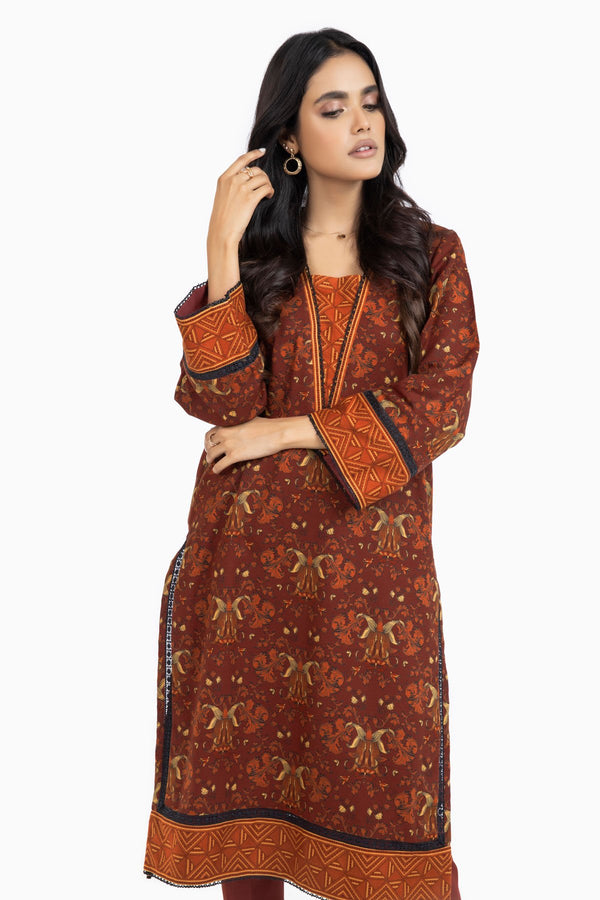 Stylish 2piee printed khaddar rust color suit at discount price PKR:2850 PKR:1995.
spring/summer green printed lawn 3pc unstitched suit for women with lawn dupatta PKR:3050 PKR:2990 only.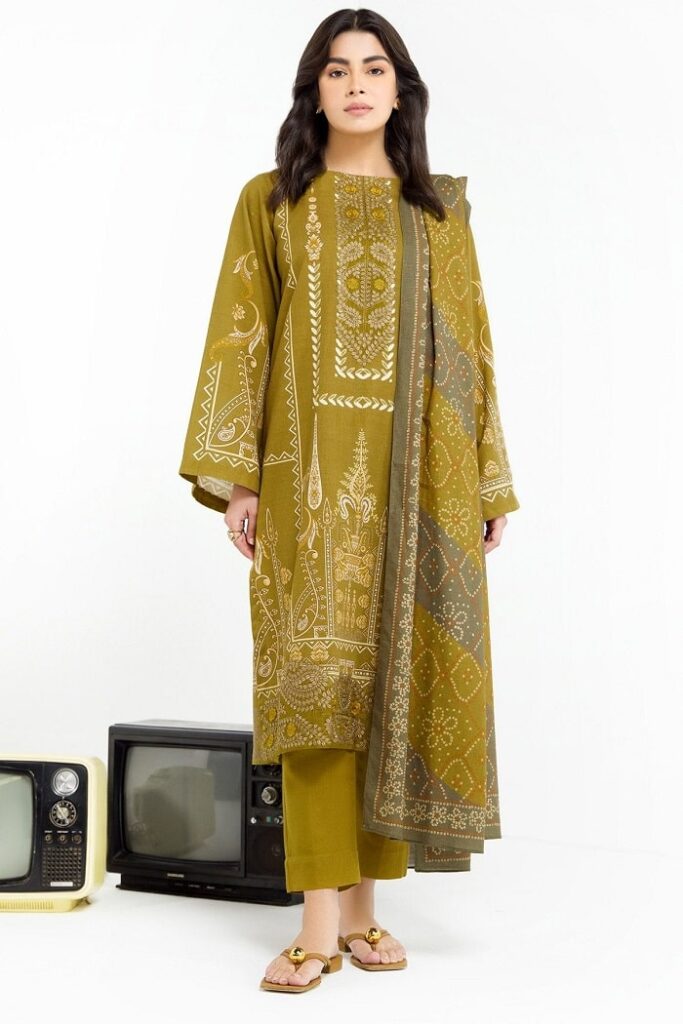 Green embroidered khaddar 3piece outfits at sale price PKR:6,150 PKR:4,305 only.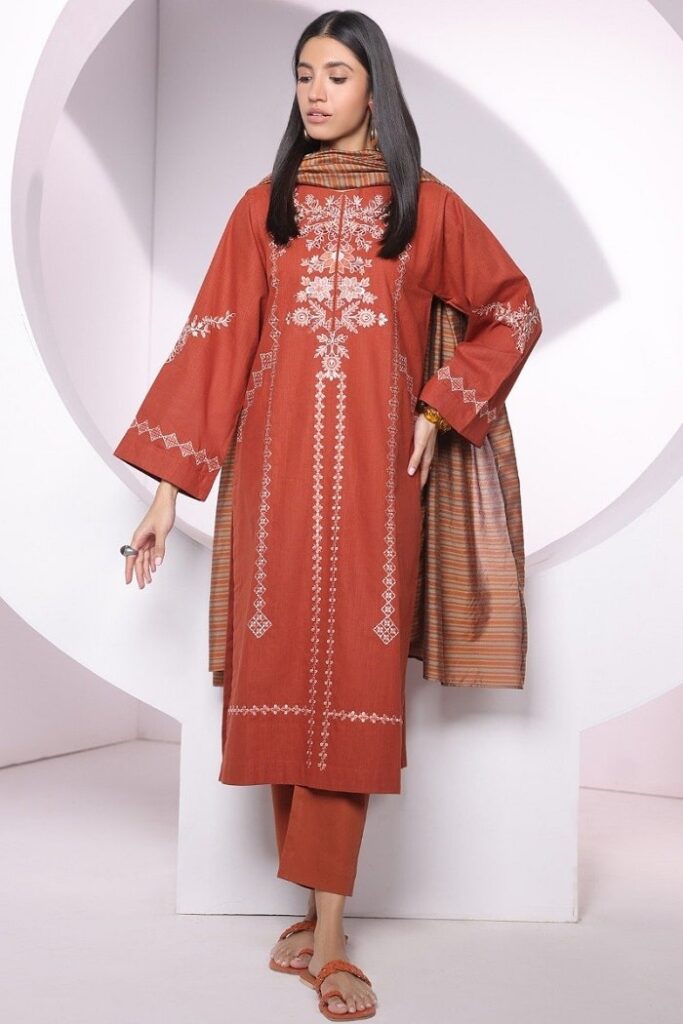 Stylish rust color winter embroidered dobby outfits PKR:6,950 PKR:4,865 only.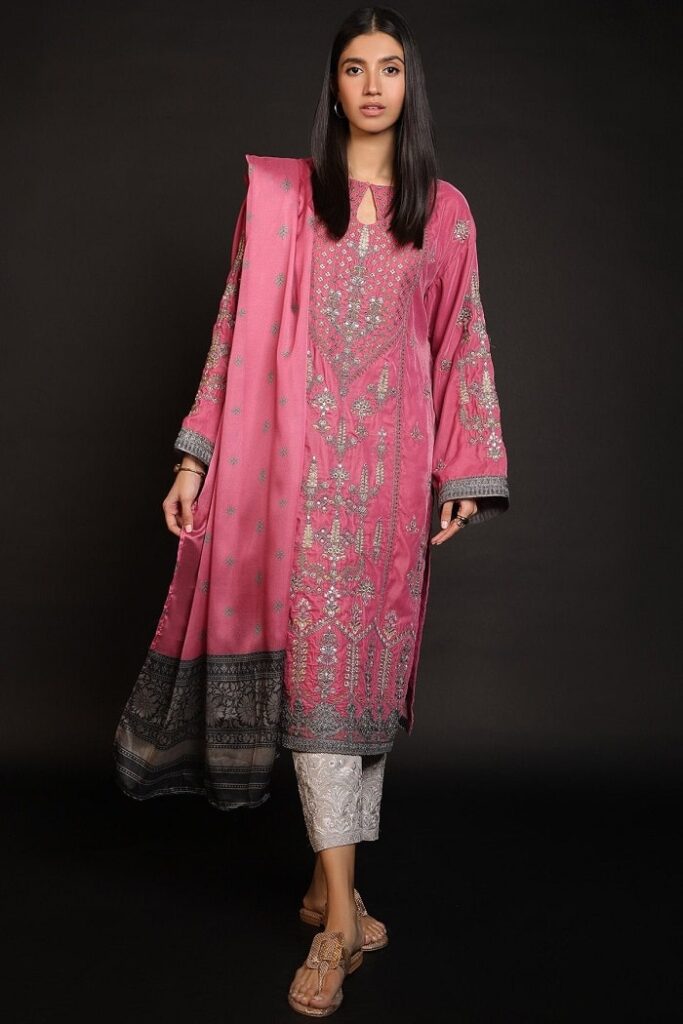 Pink velvet outfits 2pc PKR:1,3000 PKR:9,100.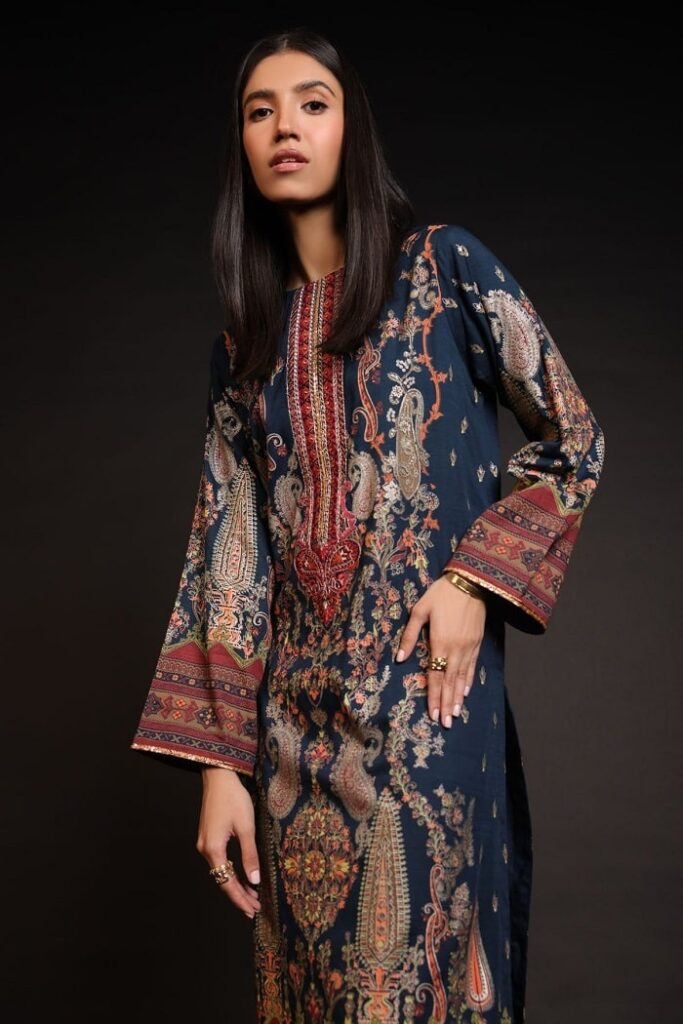 Dark blue raw silk one-piece unstitched kurta PKR:5,250 PKR:3,675.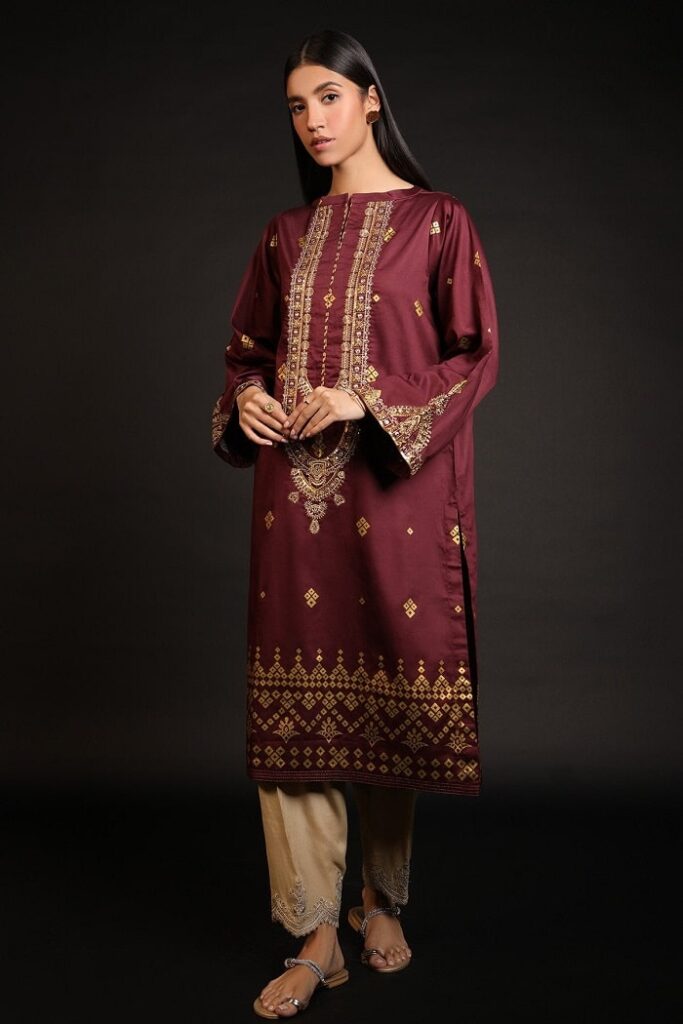 Maroon Cotton formal kurta PKR:4,350 PKR:3,045.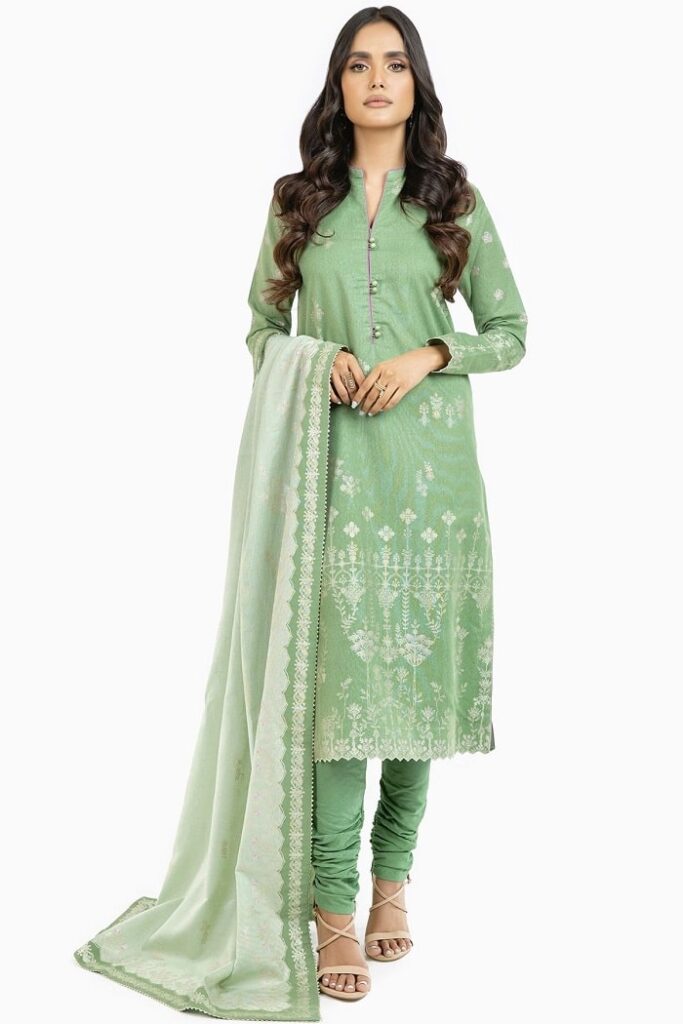 Printed 3pc mint green suit with dupatta PKR:4,750 PKR:3,563 only.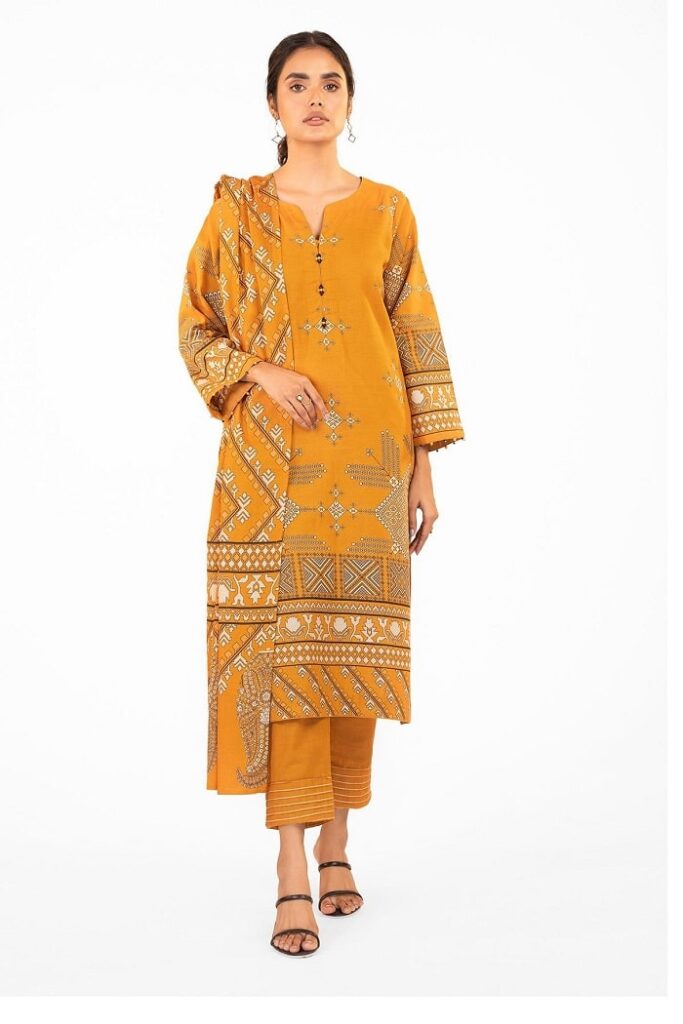 Yellow printed 3pc unstitched suit for women PKR:3,350 PKR:2,680 only.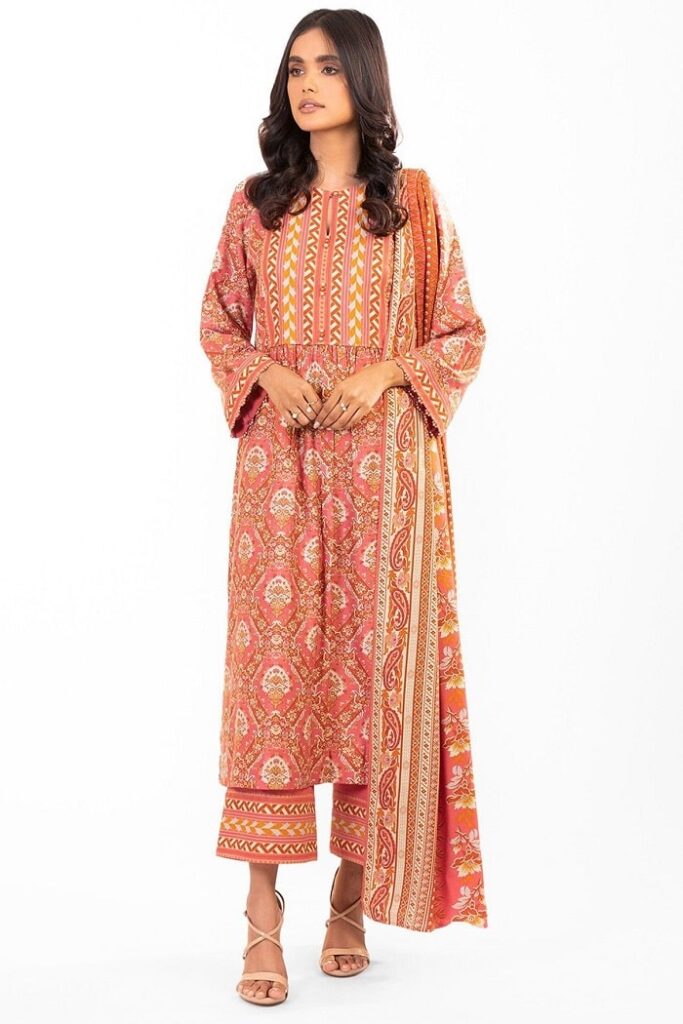 Lovely pink color printed twill unstitched 2pc suit PKR:2,950 PKR:2,213 only.
2-piece karandi suit PKR:3,150 PKR:2,363 only.
Unstitched summer-printed lawn lime green color 3pc suit with voil dupatta PKR:3,850 PKR:2,310.
Embroidered blue lawn unstitched 3-piece suit PKR:5,450 PKR:3,270 only.
Unique print embroidered lawn maroon color cambric suit with doria dupatta PKR:3,850 PKR:2,310.
Floral printed 1pc cambric fabric lime green color shirt PKR:1,950 PKR:1,170.
PKR:4,950 PKR:2,970.
Blue printed lawn suit with chiffon dupatta available for PKR:4,850 PKR:2,910 only.