Maria B Sale Upto 50% off Season End Collection 2022 Live Now
It's good news for The Maria B clothing brand lovers. Finally maria b brand publish her winter clearance and season-end sale collection 2022 for women's. Through this winter clearance, sale mothers can save upto 50% on all wardrobes for kids, and women wear.
Many women are awaiting this Maria B Sale 2022, but now they can buy favorite outfits at discount prices. As we know many other fashion labels also providing their big season end sale collection 2022. Furthermore, the maria b brand is on the list of fastest-growing clothes stores in Pakistan. Maria b providing outfits to millions of customers all over the world.
The Maria B Sale 2022 Winter Clearance Collection upto 50% off Live Now:
Maria b brand always provides problem-free shopping plat forums to its customers worldwide. Get ready to enjoy this year's biggest maria b clothing brand winter discount collection up to 50% off till stock end 2022.
For more information contact us at the given email address. In conclusion, girls make your orders soon as possible in the year 2022 and save up to 50% on selected items only. Maria b products range starts from un-stitch to ready-to-wear western wear collections for ladies and kids wear as well.
See More: Monark Sale 2022 Flat 25% Off Online For Men's Wear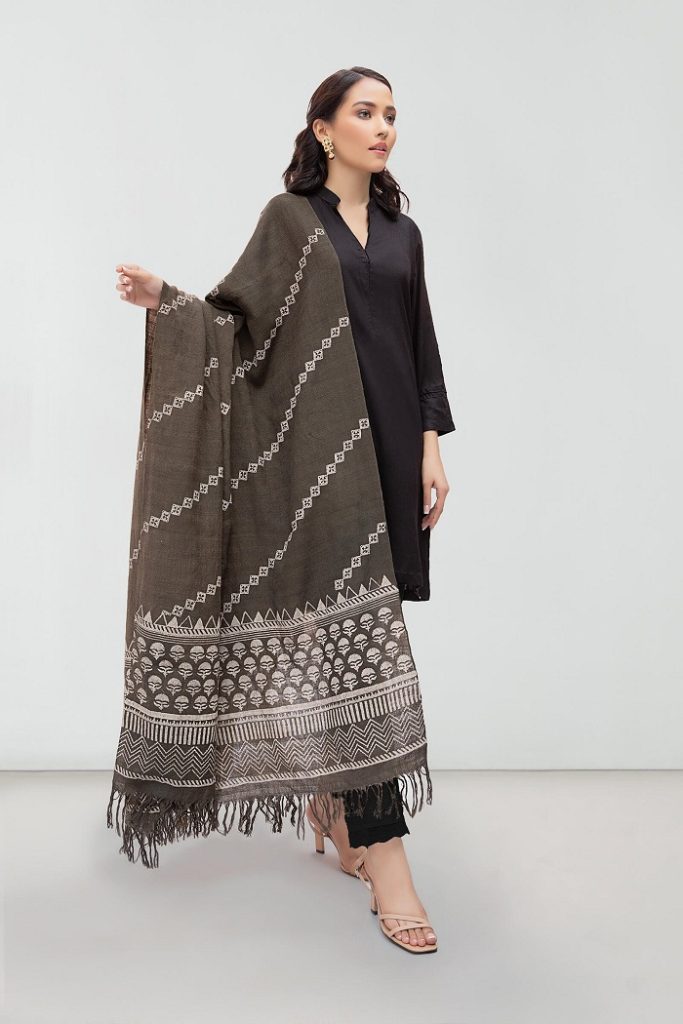 Stylish 1 piece printed black shawl for ladies available for PKR:2190 PRK:1862 Save 15% Now.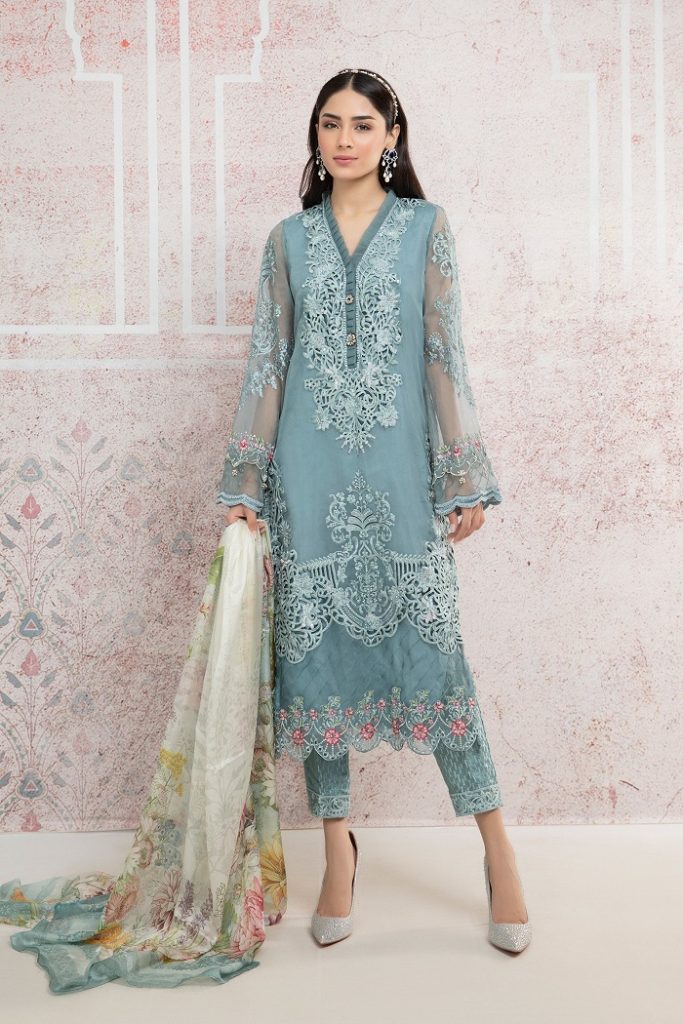 Beautiful Feroze color 3 piece suit having beautiful straight long shirt with embroidered neckline and sleeves available for PKR:26590 PRK:19943 Save 25% Now.
Stylish zari embroidered work saree with velvet pallu available for PKR:34990 PRK:26243 Save 25% Now.
Beautiful three-piece maroon color saree for women's available for PKR:28990 PRK:21743 Save 25% Now.
Velvet blouse and digitally printed saree with border Patti and pure chiffon pallu available for PKR:29990 PRK:26991 Save 10% Now.
Gorgeous green color embroidered shirt with pockets made with dobby fabric available for PKR:3190 PRK:2393 Save 25% Now.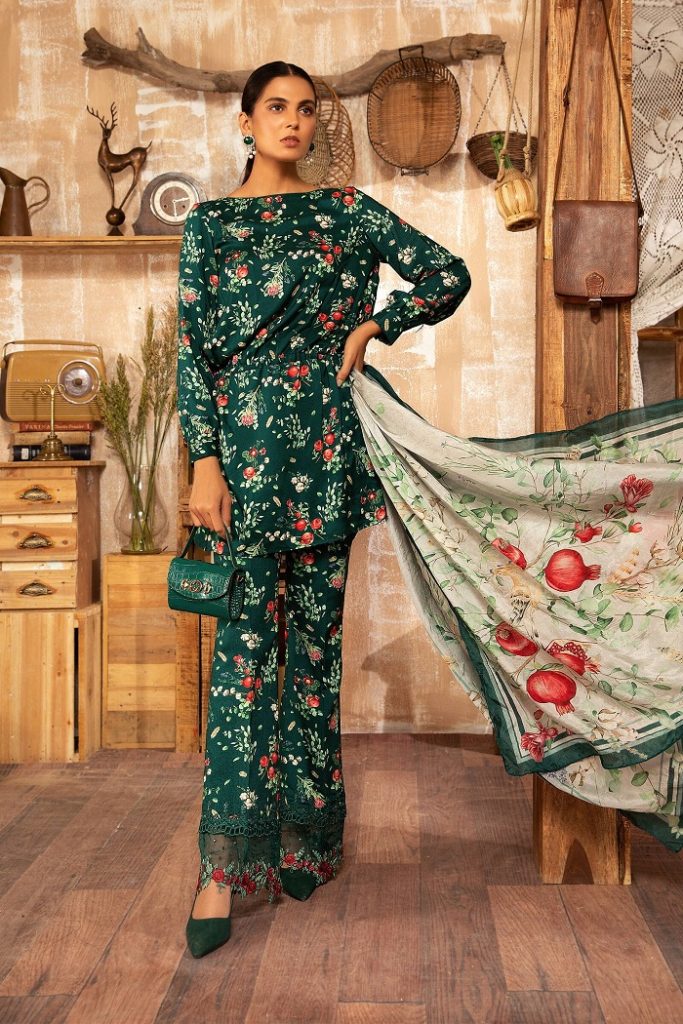 M Prints Un-stitch Linen Shirt and Trouser for Trendy women's available for PKR:6350 PRK:5398 Save 15% .
Maria b Winter Clearance Sale 2022
Get ready to shop online maria b best winter clearance sale collection 2022 dresses for women and kidswear luxury embroidered dresses. Furthermore all these dresses you can save up to 50% now.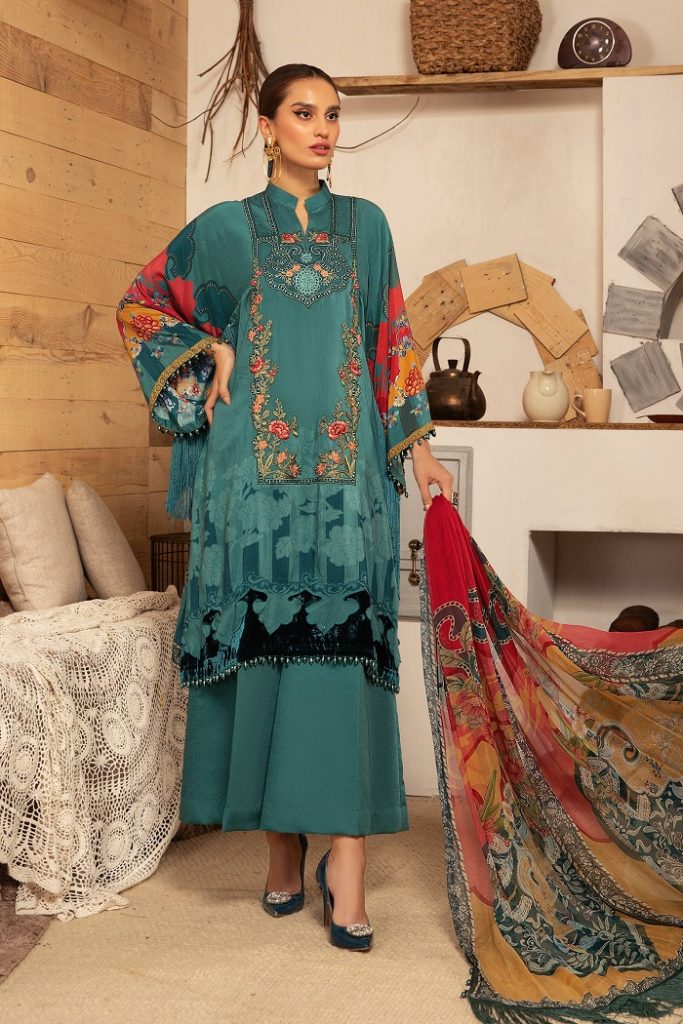 Embroidered Linen Shirt and dyed trouser and printed chiffon dupatta available for PKR:6350 PRK:5398 Save 15% Now.
Unstitched fabric M.Prints Printed Linen Shirt with matching trouser and silk dupatta available for PKR:6350 PRK:5398 Save 15% Now.
Beautiful brown color khaddar shirt trouser and shawl with embroidered patties available for PKR:6750 PRK:5338 Save 15%.
Black color gorgeous printed khaddar shirt, trouser and shawl best for winter wear available PKR:6750 PRK:5738 Save 15%.
Un-stitch Khaddar 3 piece suit by maria b brand available up to 50% off price now for PKR:6350 PRK:5398 Only.
Lovely off white & orange color 4 piece suit for kid's wear available at sale price now for PKR:9490 PRK:8541.
Pink off-white four-piece frock for little princess available PKR:9490 PRK:8541 only.
A beautiful red color shirt with stain embroidered jacket and embellish with tilla balls and Kiran lace pair with churidar pajama available for PKR:7900 PRK:7110 Save 10% Now.
Embroidered three-piece kid's formal wear suit by maria b brand available for PKR:7890 PRK:6312 Save 20% Now.
Lovely Orange color shirt with maroon color embroidered sharara and crushed organza dupatta available for PKR:7990 PRK:6392 Save 20% Now.