Iznik Sale Season End Collection 2022 Upto 50% Off
Iznik Sale– Today we are sharing iznik season end sale collection 2022. Enjoy upto 50% off on all winter season end collection for women's. Iznik brand providing high quality outfits over three generation. Furthermore, brand founder & pioneers fabric in Lahore, always available into Pakistani fashion market with unuqie niche style with pure threads of silk.
Iznik Clothing brand season end sale collection available in-store and online also. Get ready for pure new silk and luxury style trendy outfits for women's. This brand can provide unique and exclusive range of winter season end dresses for women's.
Iznik Season End Sale Upto 50% Off
Furthermore, iznik season end sale collection contaning wide range of fresh new outfits. All dresses having high stands of quality fabric, best wear formal as well in-formal functions. In addition, we can say iznik is the complete solution brand for every women's.
Stylo street brand providing all new variety of women's clothing or having complete variety of iznik suits. Furthermore, these dresses can provide complete modern look to trendy women's.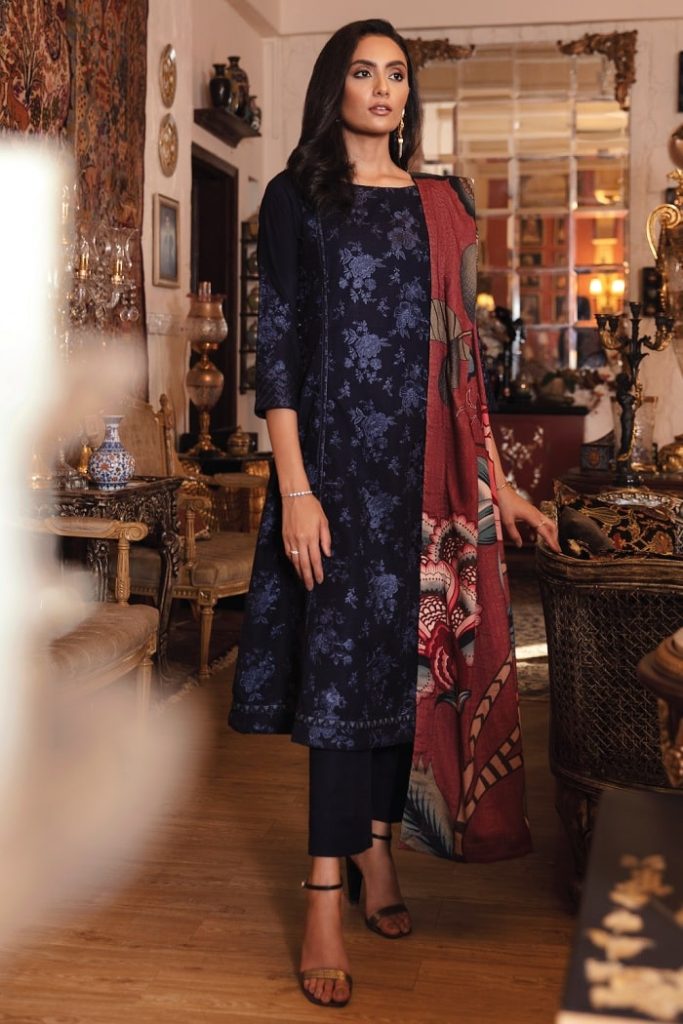 3 Piece Navy Blue Color Khaddar Suit By Iznik Brand Available at Sale Price Now PKR:6950 PKR:4518 Save 35%.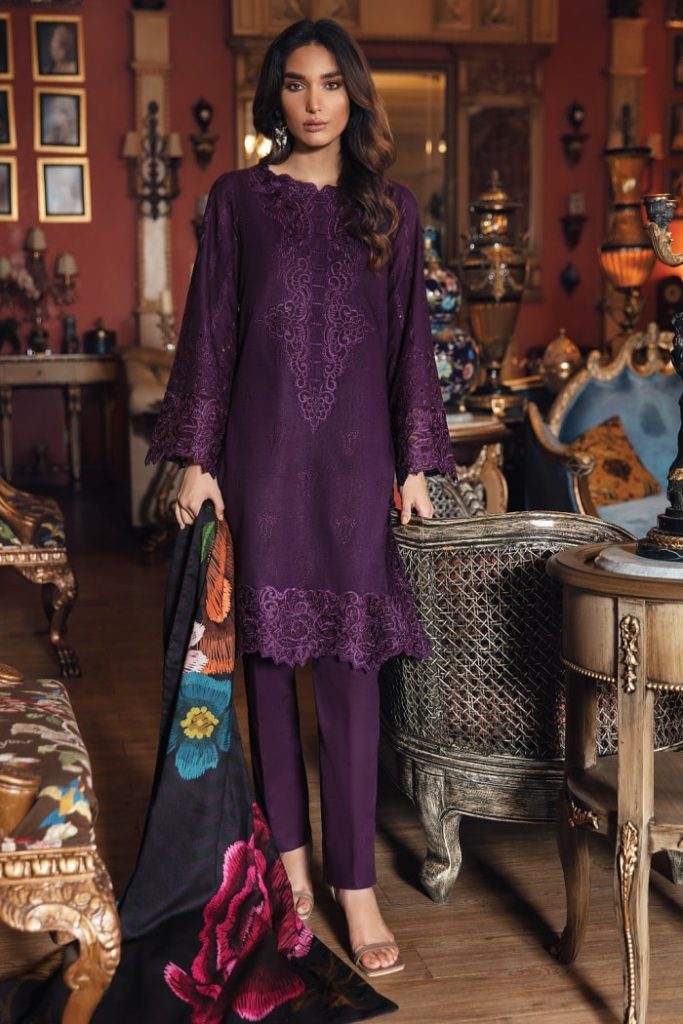 Plum purple color khaddar Embroidered 3 Piece Un-stitch Suit Available PKR:6950 PKR:5213 Save 25% now.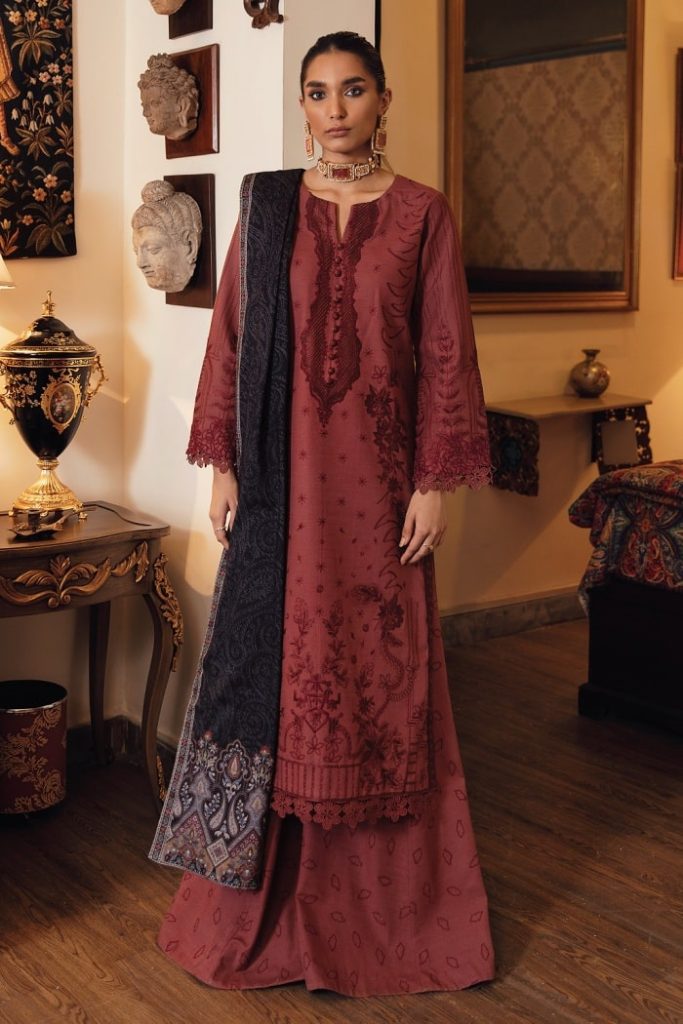 A beautiful crimson color khaddar embroidered shirt, trouser and printed wool shawl PKR:6950 PKR:4518 Save 35% Now.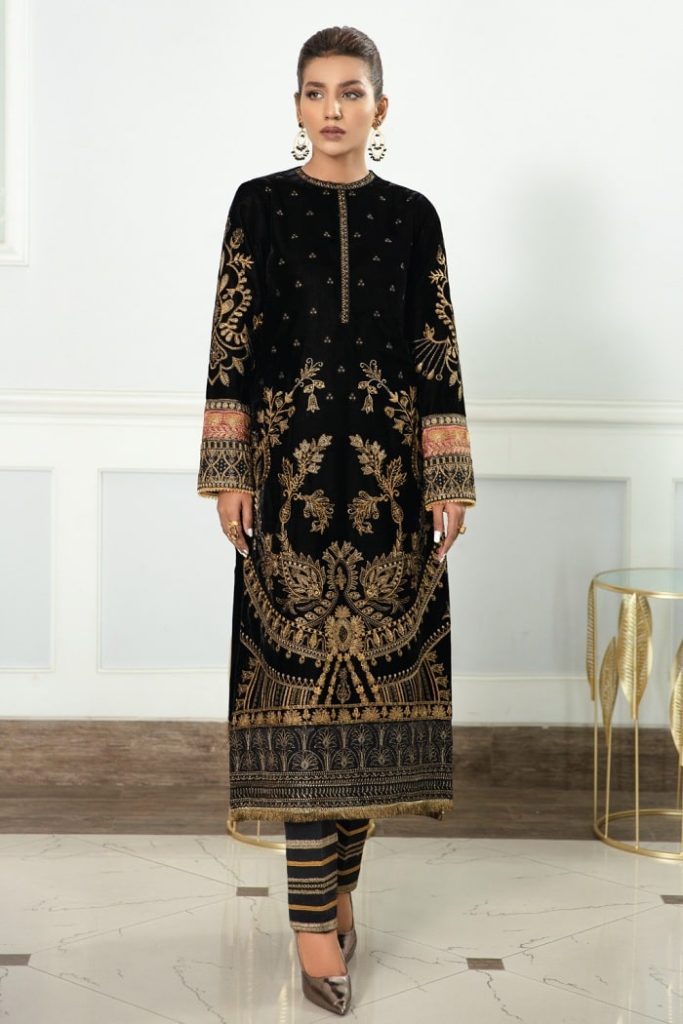 Embroidered Three Piece Black Color Suit By Iznik brand Season End Collection 2022 Available for PKR:9950 PKR:8458 Save 15%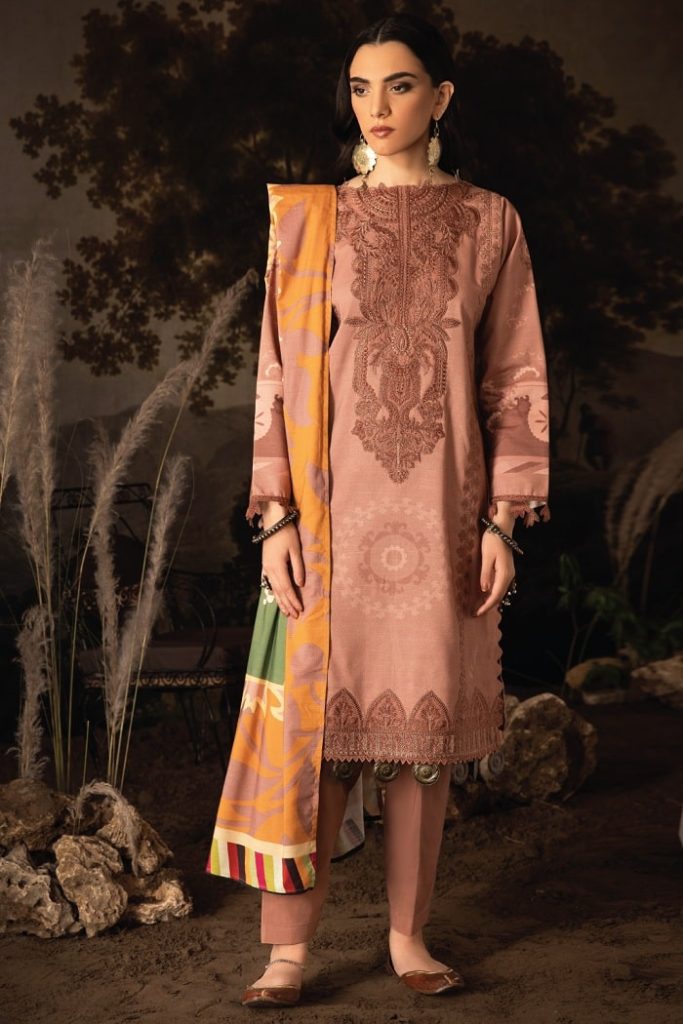 Beautiful Tean Pink Color Digitally Printed Linen Three Piece Unstitched Suit Available PKR:5950 PKR:3570 Save 40% Now.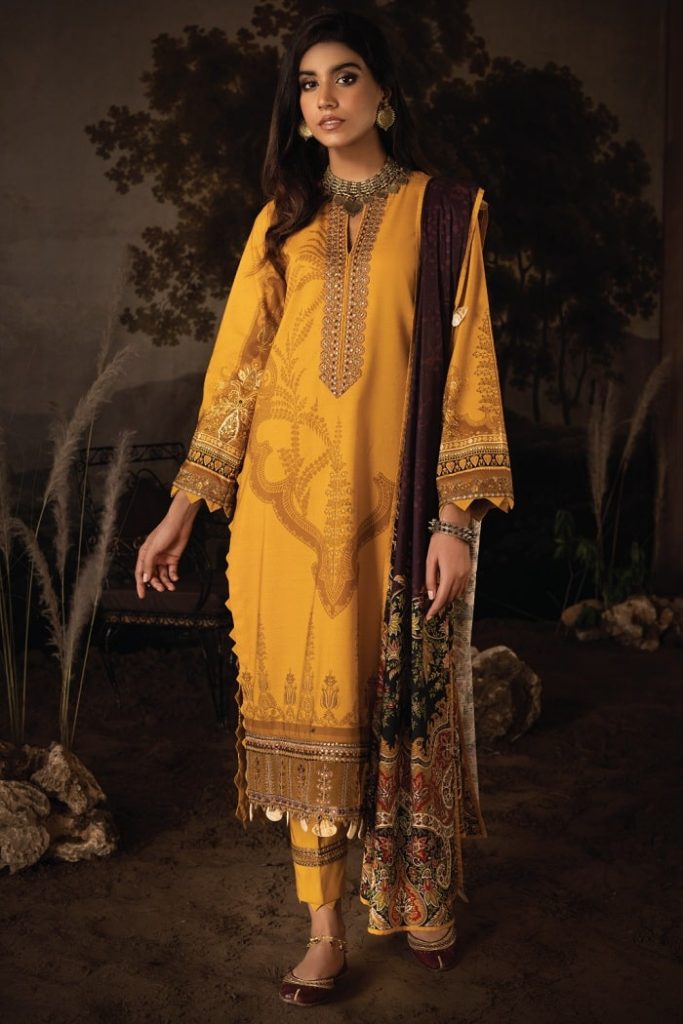 Musturd color beautiful winter linen three piece suit for women's available for PKR:5950 PKR:3570 Save 40% Now.
Unstitched Iznik Brand Summer Lawn Sale Collection 2022
Women's can add these massive outfits to their wardrboe, and can get classy winter look. Iznik fashion will go on for modern women's with chic, classy and elegant look. As we can see all iznik brand sale dresses contaning pure silk, luxury designs of outfits.
Here we can see each summer sale dresses completely fresh and maintain all new stands of embroidery outfits. In Pakistan, high quality outfits always prefer by many women's. Iznik brand summer sale collection 2022 is embroidered pure silk outfits with affordable sale prices now.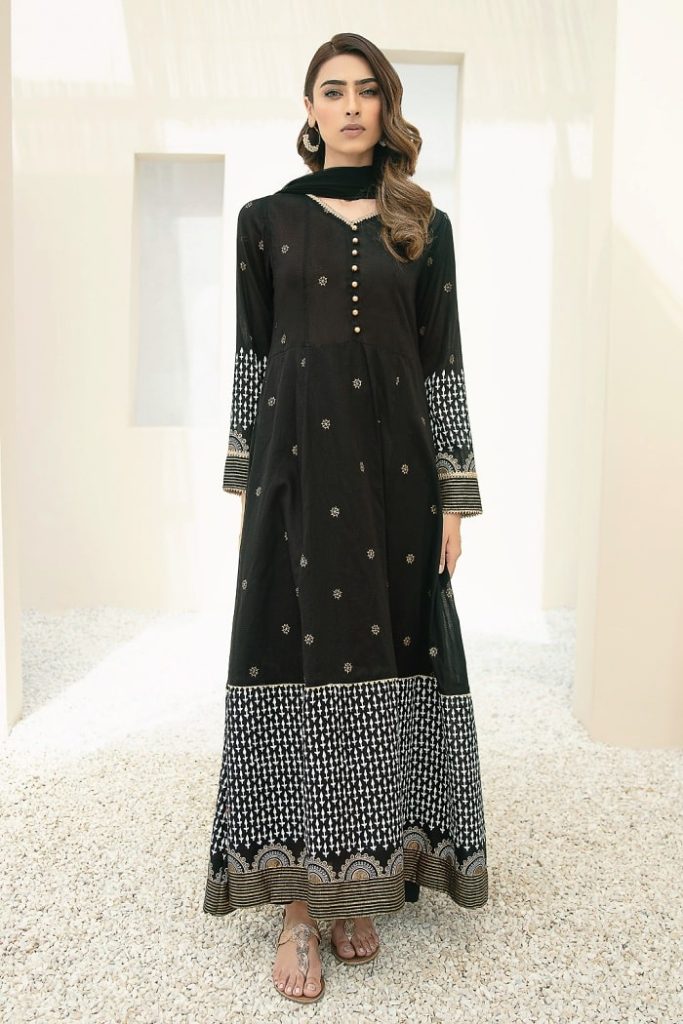 One Piece Black Color Printed Lawn Maxi For Ladies Available at Sale Price Now PKR:5450 PKR:3270 Only.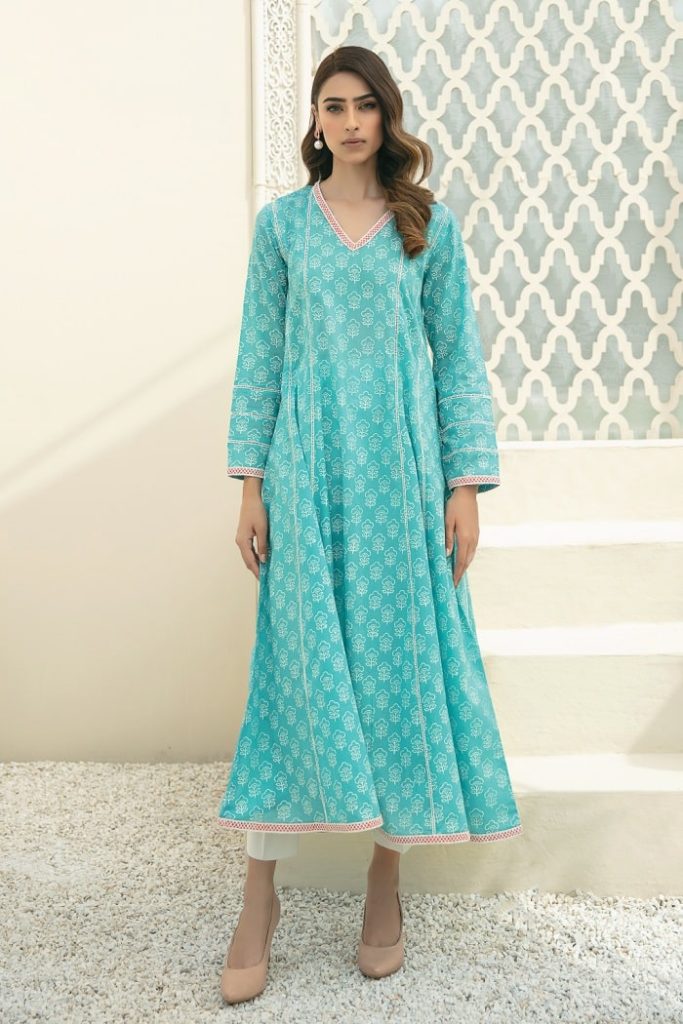 A beautiful blue color printed lawn frock perfect for summer season available at iznik sale collection 2022 PKR:4950 PKR:2970 Save 40% Now.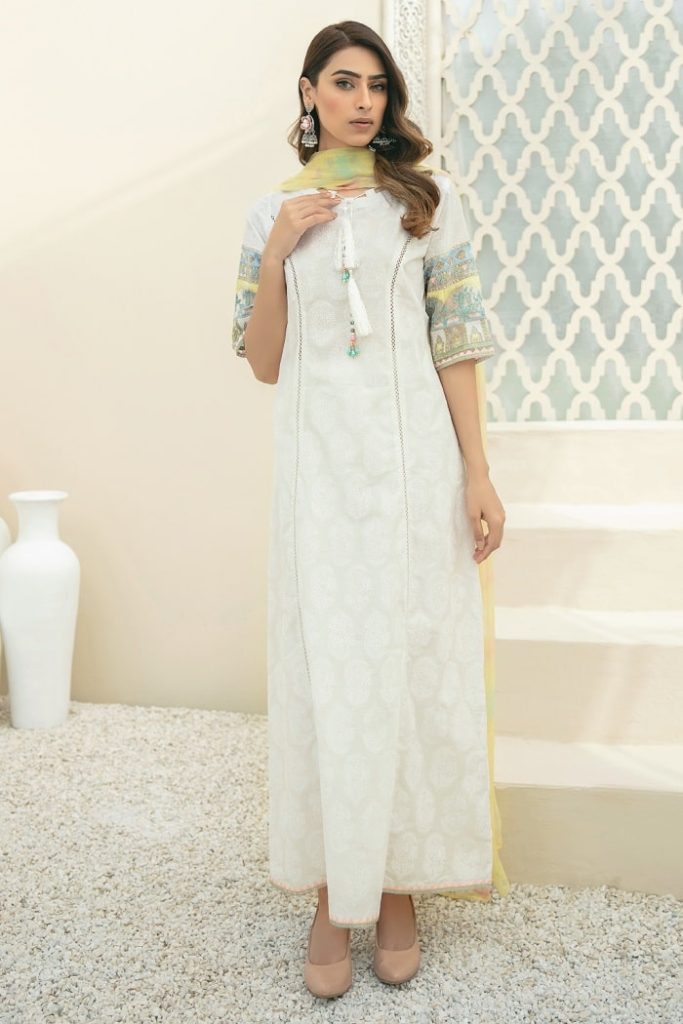 Flock Printed Lawn Maxi With Stylish Embroidered Sleeves For PKR:5450 PKR:3270 Save 40% Now.
Iznik Velvet Unstitched Sale Dresses For Ladies
As we know uniqueness and purity of a dress can provide you a unique stylish look. Therefore, here we are sharing iznik velvet un-stitch style dresses for women's at sale price upto 50% off now. Dresses Easily available at online store or brand outlet. Iznik brand is the leading and growing fashion brand of Pakistan.
Furthermore, iznik winter collection sale 2022 providing wide range of velvet outfits for women's. Let's have a look on these unique designs of eye catching colour dresses in unique. In addition, you will never seen before, these beautiful velvet un-stitched dresses.
See Related: Iznik Velvet Collection – Shop Online Unstitched Velvet Shirts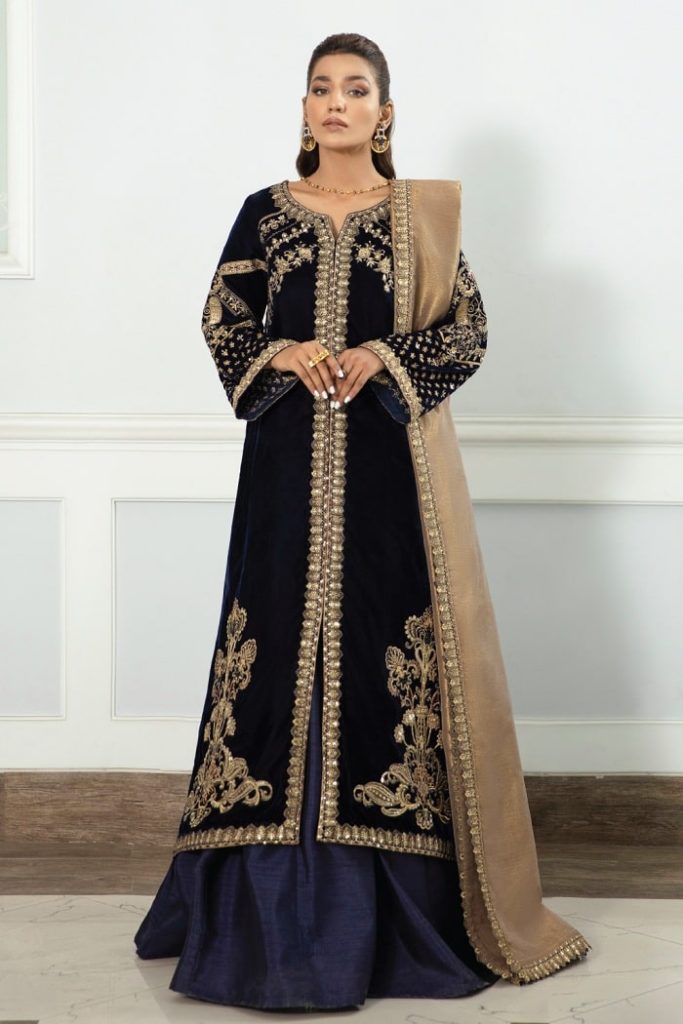 Beautiful Embroidered Velvet Dresses By Iznik Brand PKR:11900 PKR:10115Save 15% Now.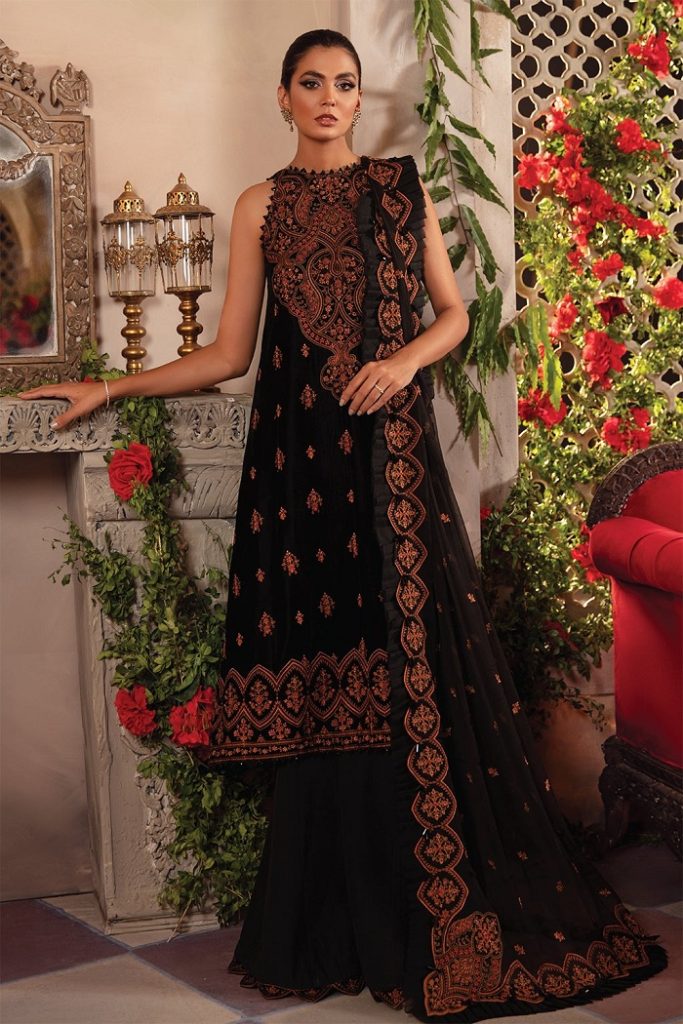 Black Color Embroidered Velvet Thress Piece Suit for Women's PKR:12900 PKR:10965 Only.
Iznik Wedding Dresses Sale Collection
Iznik wedding dresses, also available at sale price for women's. These days iznik brand become the most demanding brand in fashion store. Now these wedding outfits contaning exclusive designs, that are perfect for wedding wear dresses in Pakistan.
These three piece un-stitch collection contaning elegant birght and light color embrodery work outfits for women's. Let's maintain your daily fashion style with beautiful iznik wedding dresses sale for women's.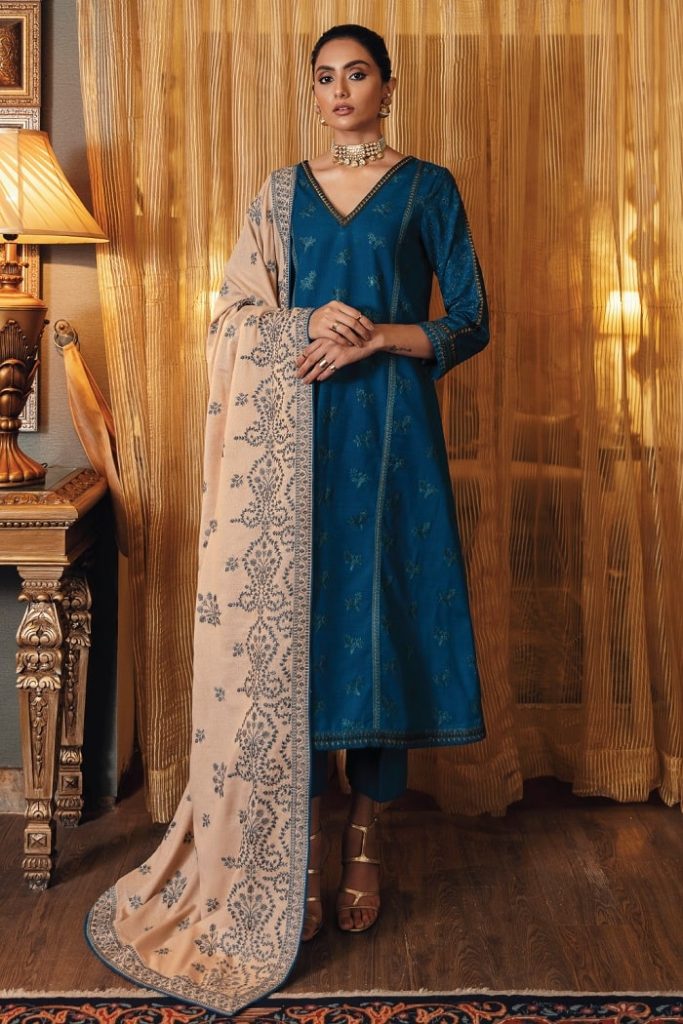 Iznik wedding dresses sale, this cobalt blue color unstitched 3pc embroidered khadar suit for ladies avilable for PKR:7450 PKR:4843 Save 35% Now.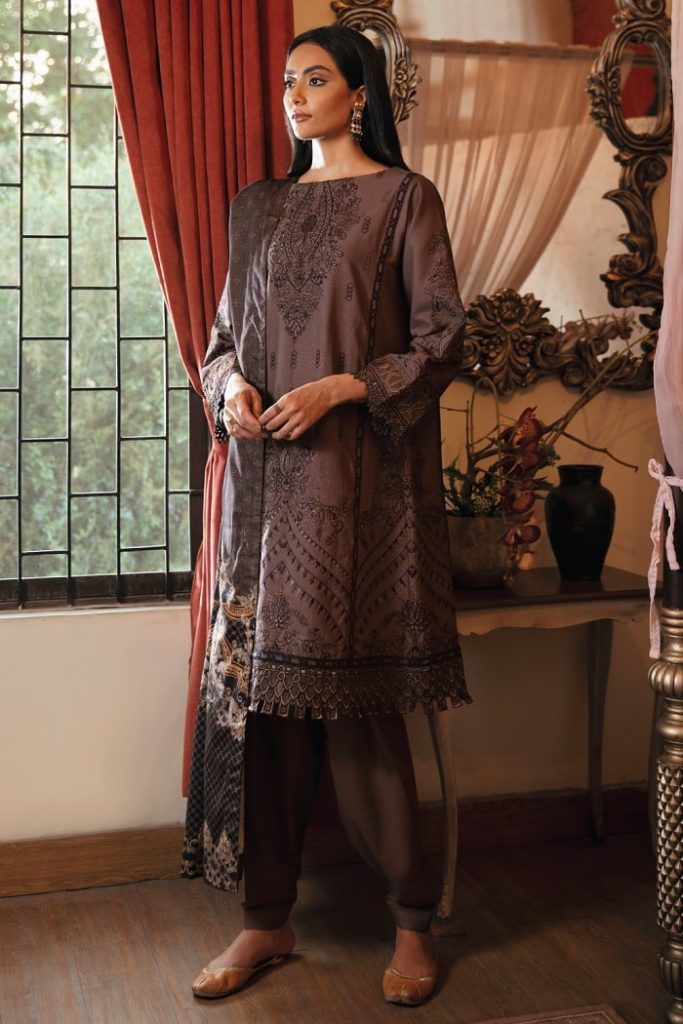 Grey color three peice khaddar suit with embroidered work available for PKR:6950 PKR:4518.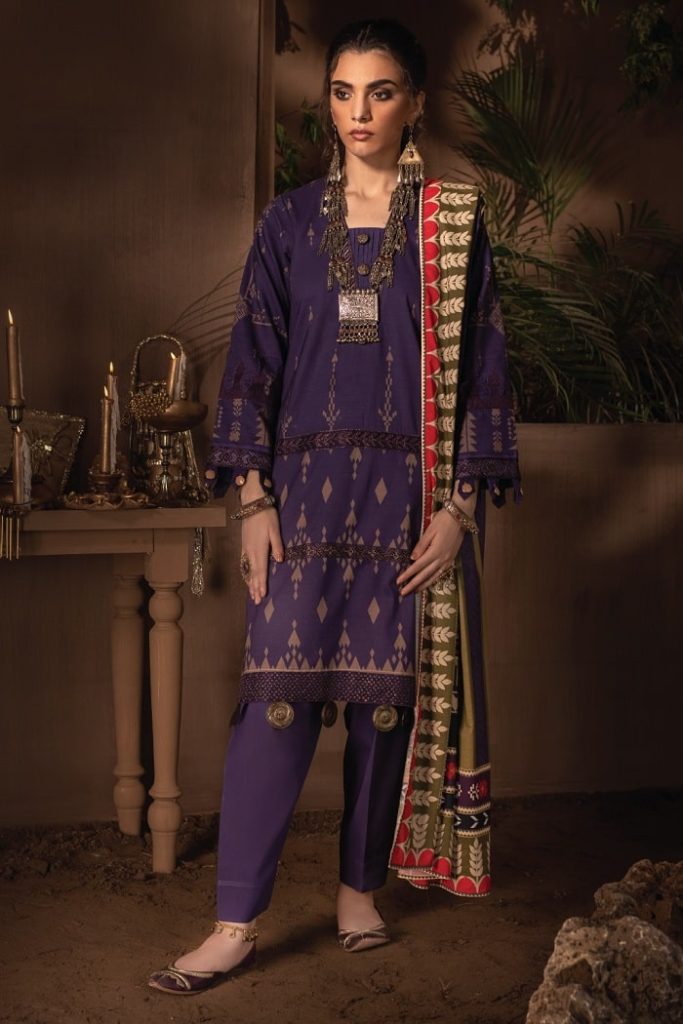 Luxury purple color linen 3 piece dresses for women's PKR:5950 PKR:3570 Save 40% Now.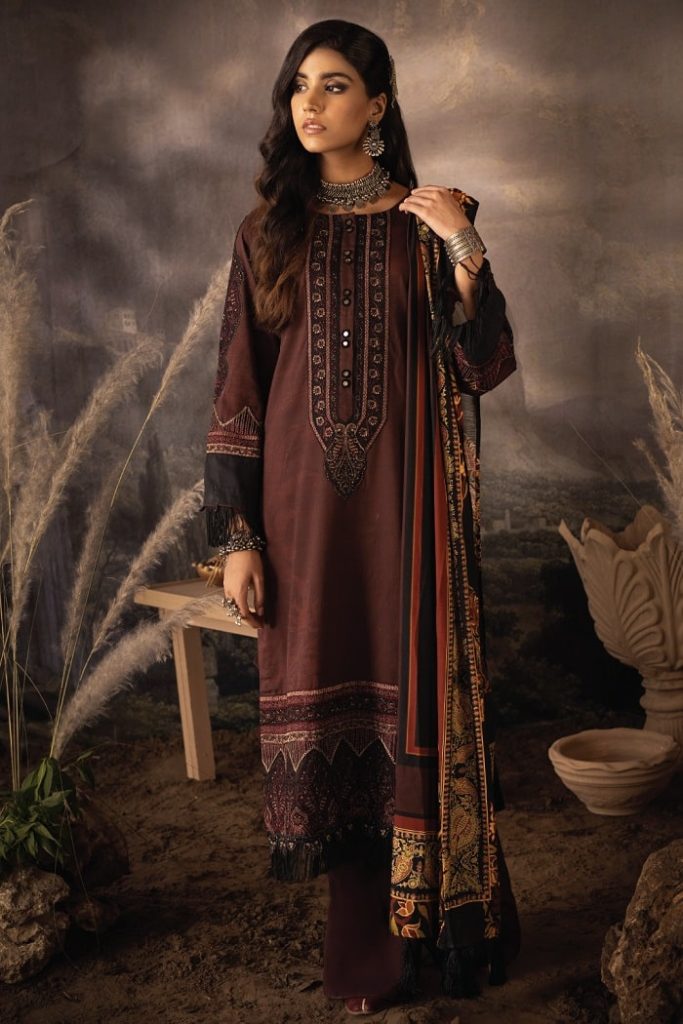 Mehroon Digitally Printed Linen Three Piece Suit With printed linen dupatta available at sale price now PKR:5950 PKR:3570 Save 40%.
Iznik Luxury Chiffon Dresses Collection 2022
Many women's in Pakistan prefer to wear chiffon or silk fabrics. Furthermore, these wedding wear and party wear fabrics are perfect for all season's wear. Let's scroll down this page and get best quality chiffon luxury dresses for women's.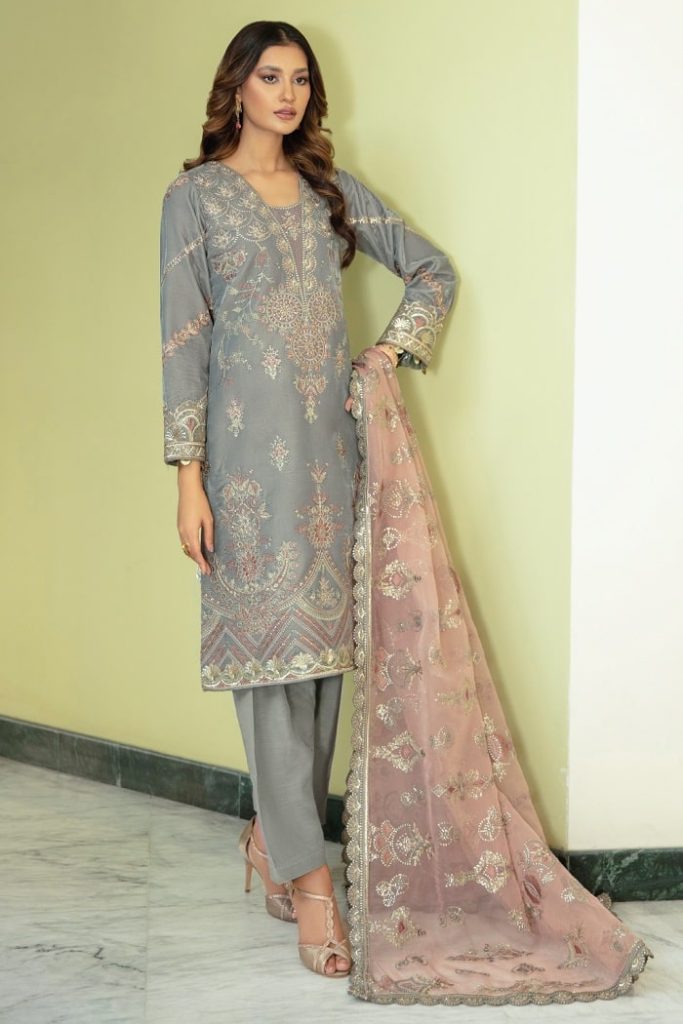 Beautiful grey color embroidred velvet shirt with embroidered dupatta and raw silk trouser PKR:10900 PKR:9265 Save 15%.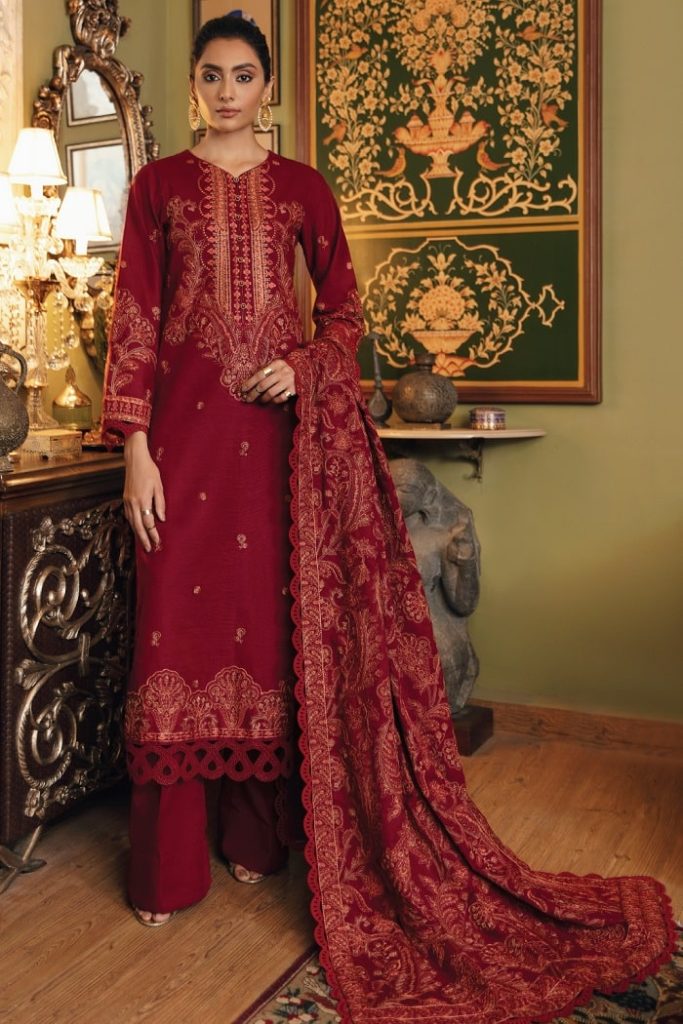 Embroidered Khaddar Barn Red Color 3 Piece Suit by iznik brand brand PKR:7450 PKR:4813 Save 35%.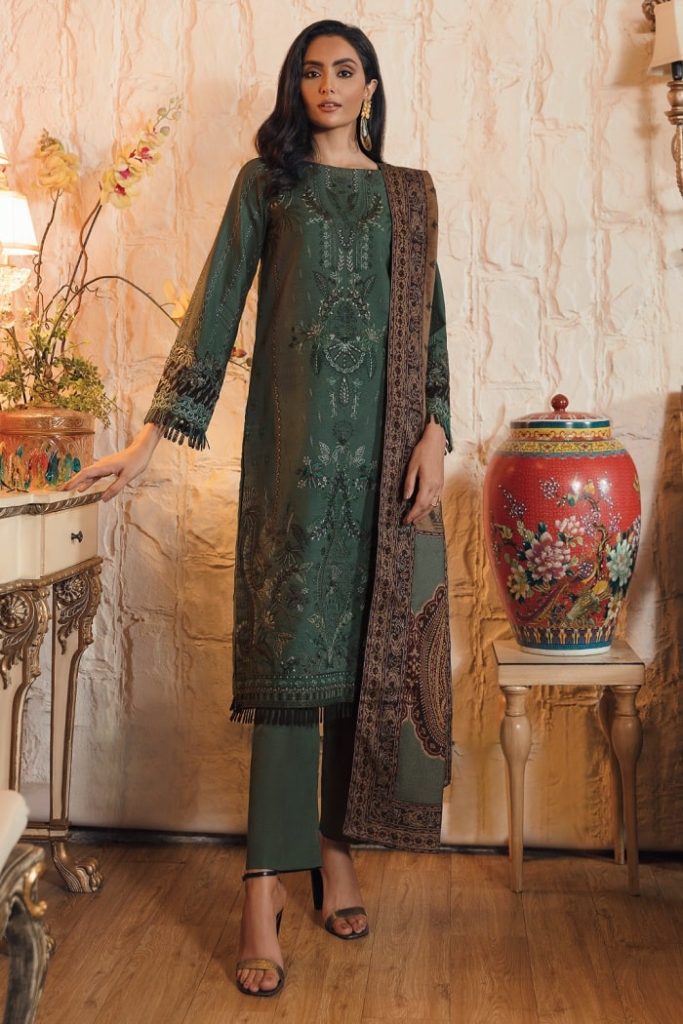 Green Color Embrodered Khaddar Suit for formal wear avaialble PKR:6950 PKR:4865 Only.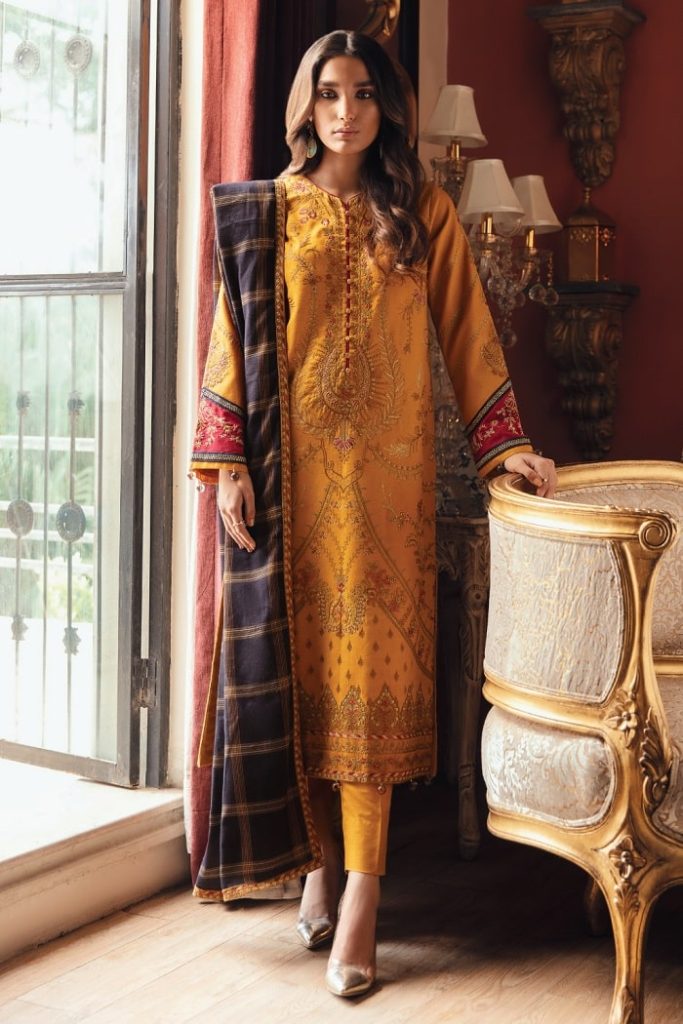 Embroidered Khaddar Printed Yellow Color Three Piece Suit for Women's PKR:6950 PKR:4865 Save 30% Now.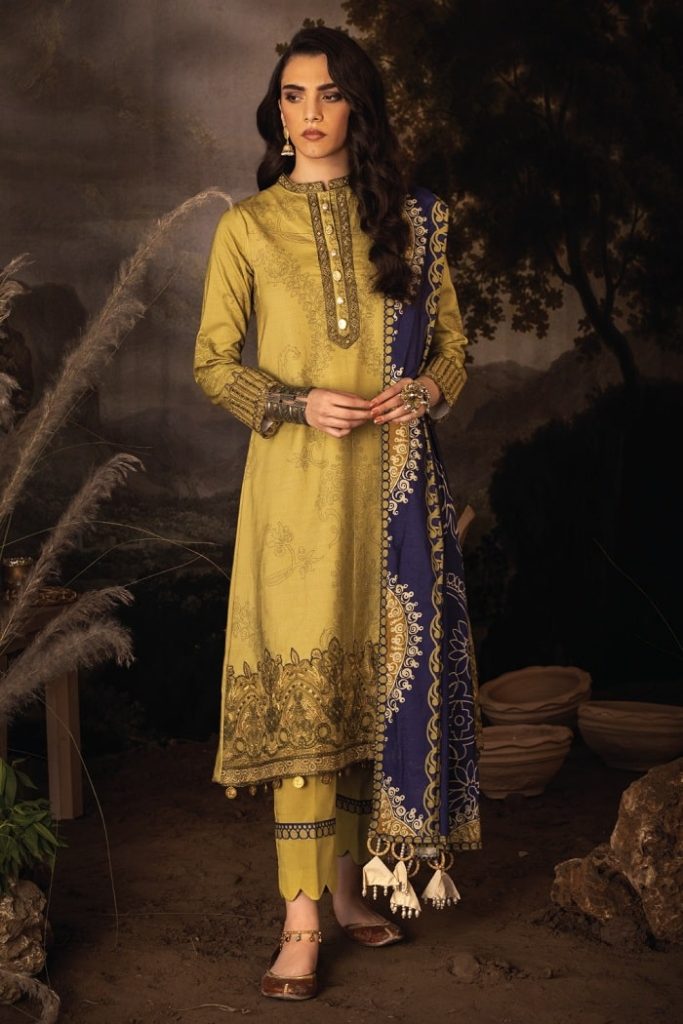 Olive Green Digital Printed Linen 3 Piece Suit For Women's PKR:5950 PKR:3570 Save 40% Now.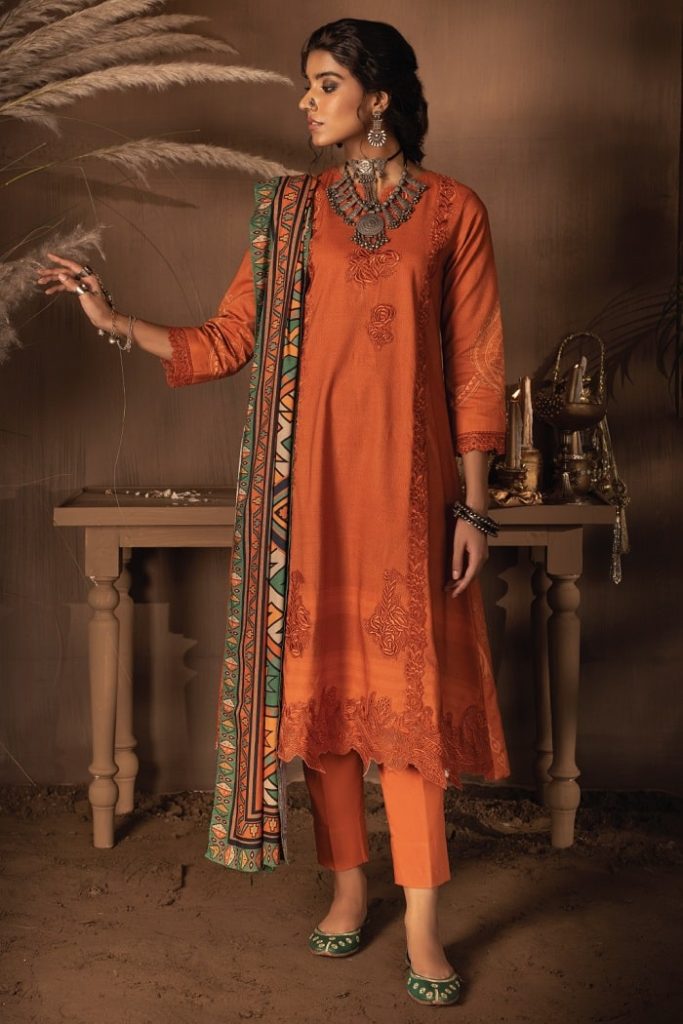 Iznik Rust Color 3 Piece Digital Printed Slub Viscose Linen Suit For trendy women's PKR:5950 PKR:3570 Save 40% Now.
Here in this collection you will find best tradtional as well embroidered luxury chiffon dresses for women's. Furthermore, all luxury chiffon dresses are designed this collection keeping in mind eastern and western look. Let's Shop Online Iznik Dresses At Sale Prices Now.