Beechtree Sale Unstitched Summer Collection's 2022
Winter Season is coming soon, that's why Beechtree Sale is offering 50% off on all unstitched Summer vol-II dresses collections. Here we have complete price details below.
Summer days are a special event in the pure religion of Islam. That's why to make the happiness of this holy month double our favorite BeechTree has set up a special sale on all Bari Eid's special unstitched dresses. These unstitch dresses include charming colors & a Variety of stuff.
Beechtree Sale Summer Collection's 2022
BeechTree is working in Pakistan for a long time. Now the brand has made a reasonable position in the Pakistan textile industry. If we count top brands in Pakistan then we must have to count this brand. However this is not our concern, I only wanted to tell you about the popularity of the brand that has become possible just because of its quality stuff & beautiful designs.
With the start of New Year 2022, BeechTree has launched much new stuff. New stuff also has been kept on sale many times on the arrival of special occasions. Now Eid is coming soon in Pakistan, hence it is a vital chance for Pakistan women to buy dresses in 50% sale set by BeechTree.
See More: New Arrival Beechtree Lawn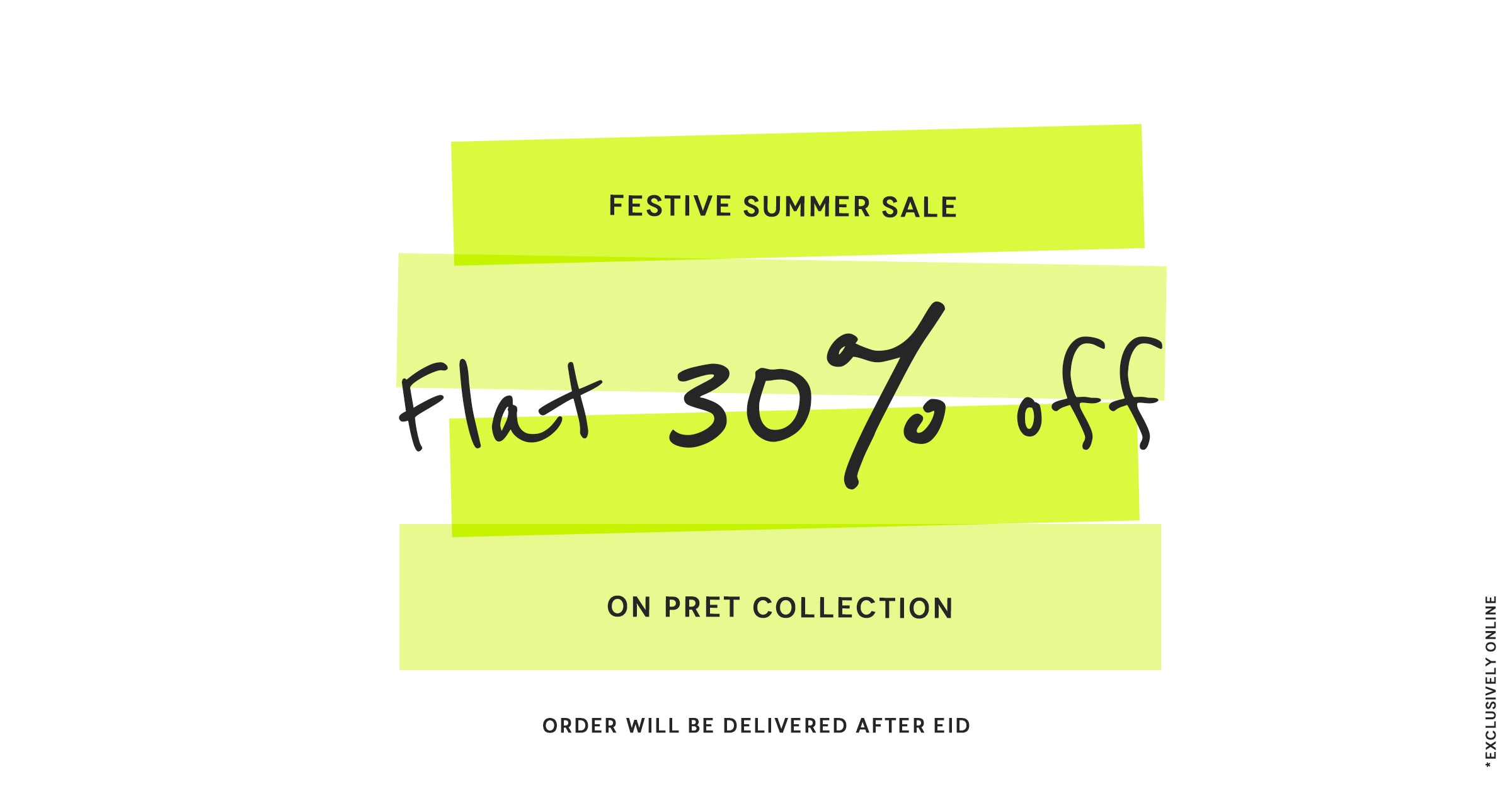 White Color Embroidered Cotton Shirt With Dupatta PKR:6850 PKR:4795 Only.
Basic Brown Shirt With Double Placket PKR:2850 PKR:1995 only.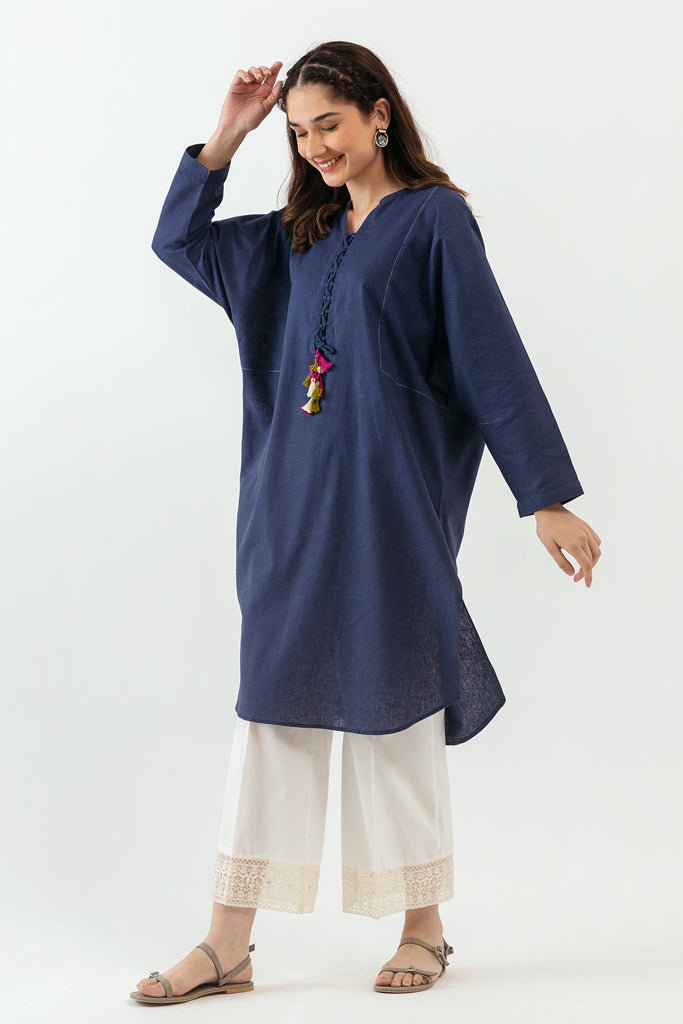 Basic Blue Cotton Kurta for Festive Wear Embellish With Tassle on Neckline PKR:3850 PKR:2695 Only.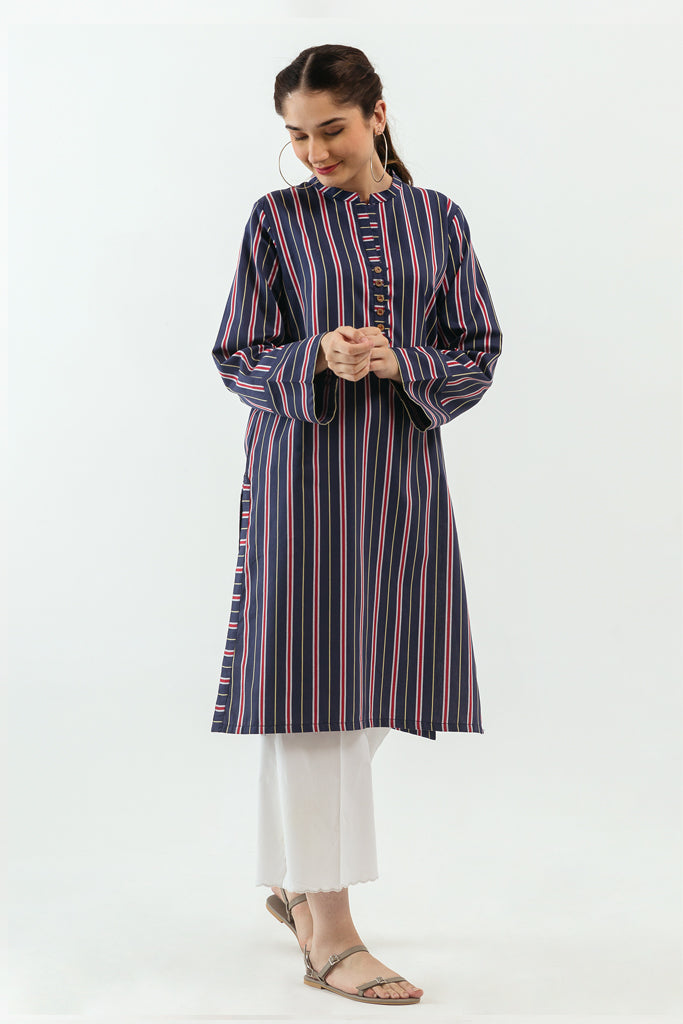 Multicolor shirt with band collar and buttons available for PKR:2950 PKR:2065.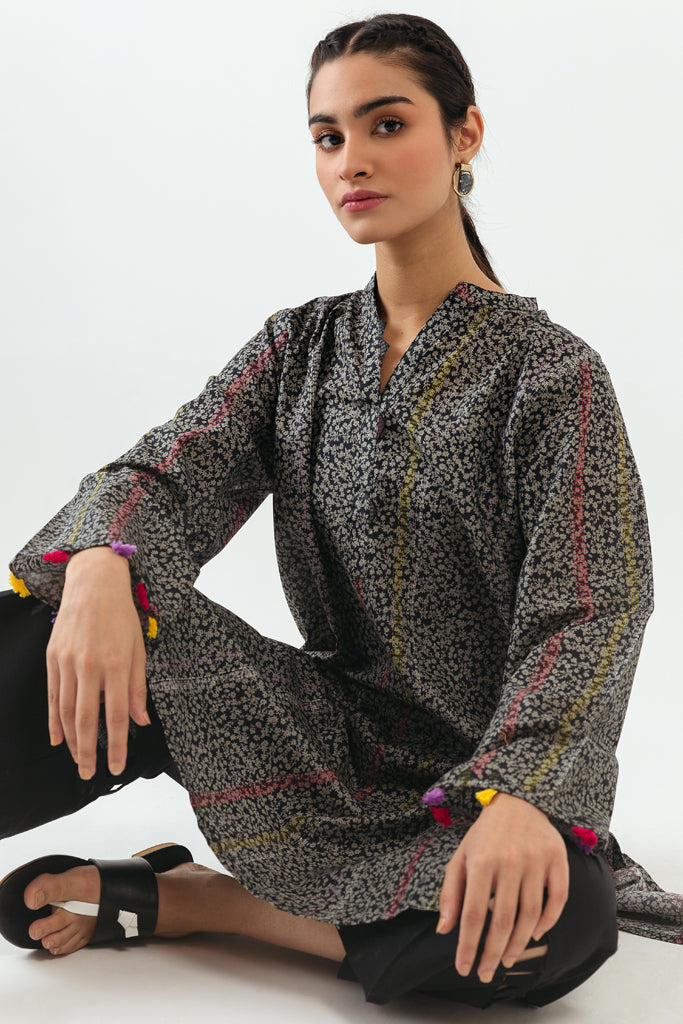 Printed Multicolor Lawn Shirt PKR:2450 PKR:1715.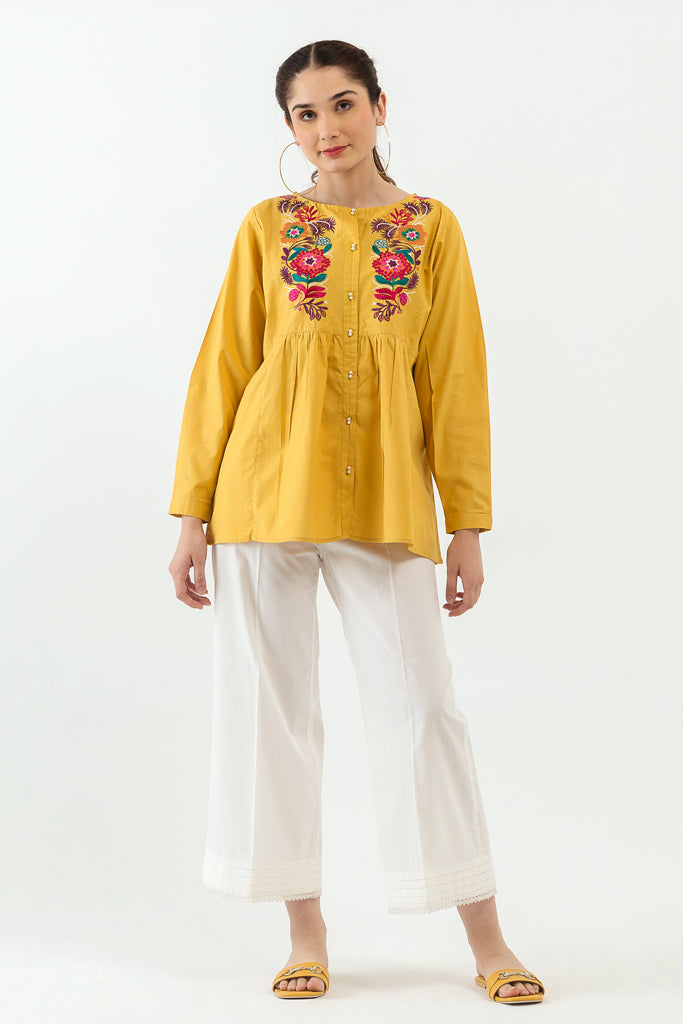 A Yellow Becchtree Top having embroidery work on the front PKR:3250 PKR:2275 Only.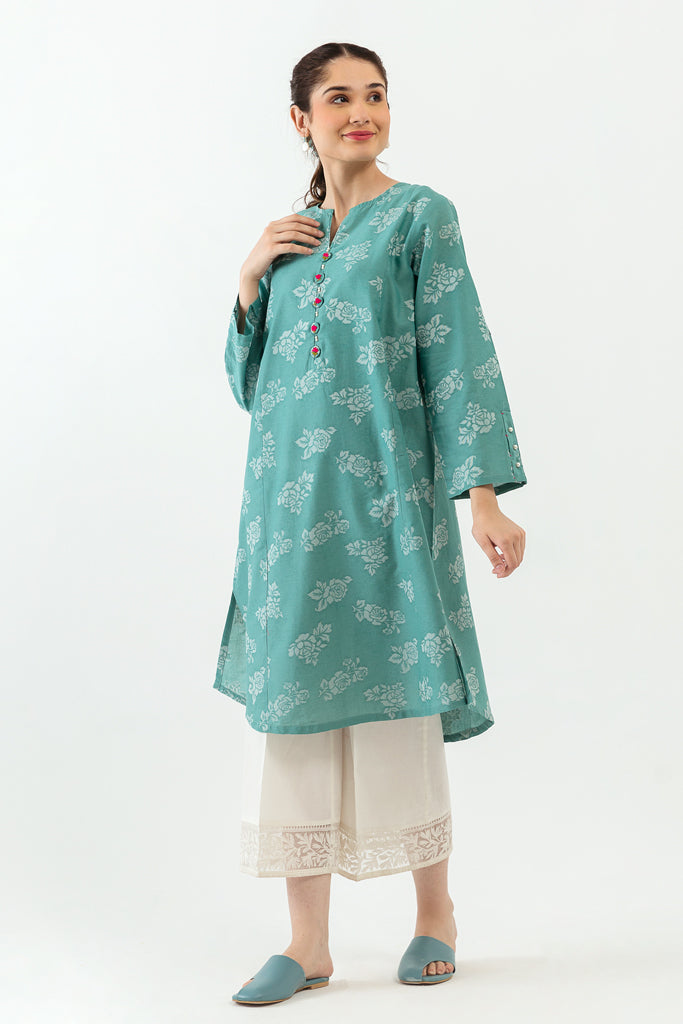 Gree Basic One Piece Round Neck Jacquard Shirt with sleeves cuff PKR:3450 PKR:2415 Only.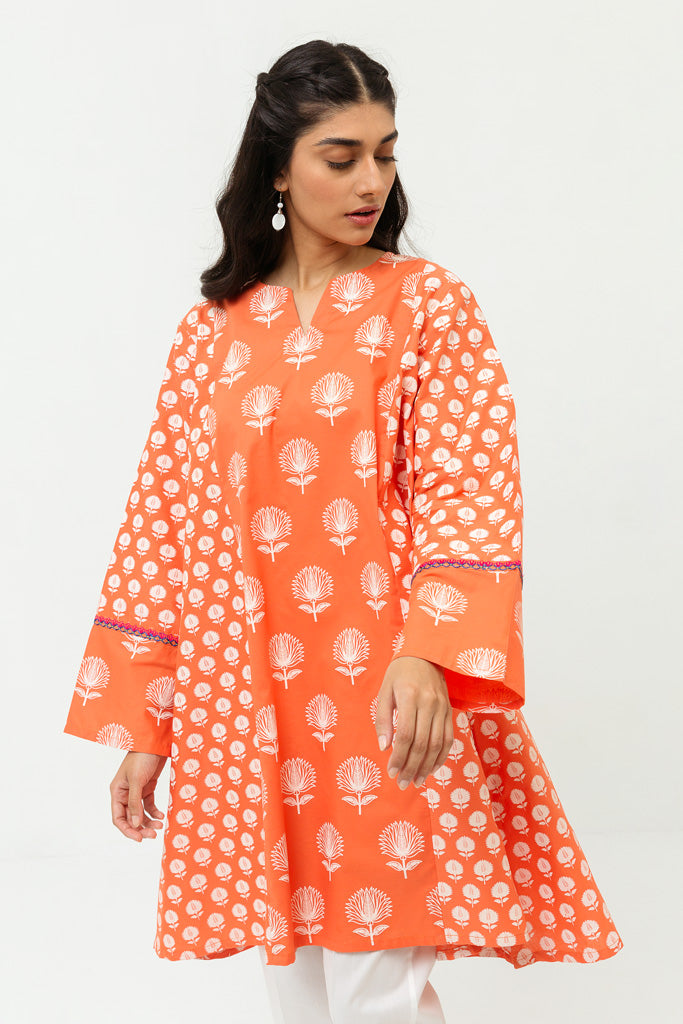 Lawn Printed A-Line Kurta Having Embroidery On Sleeves PKR:3850 PKR:2695.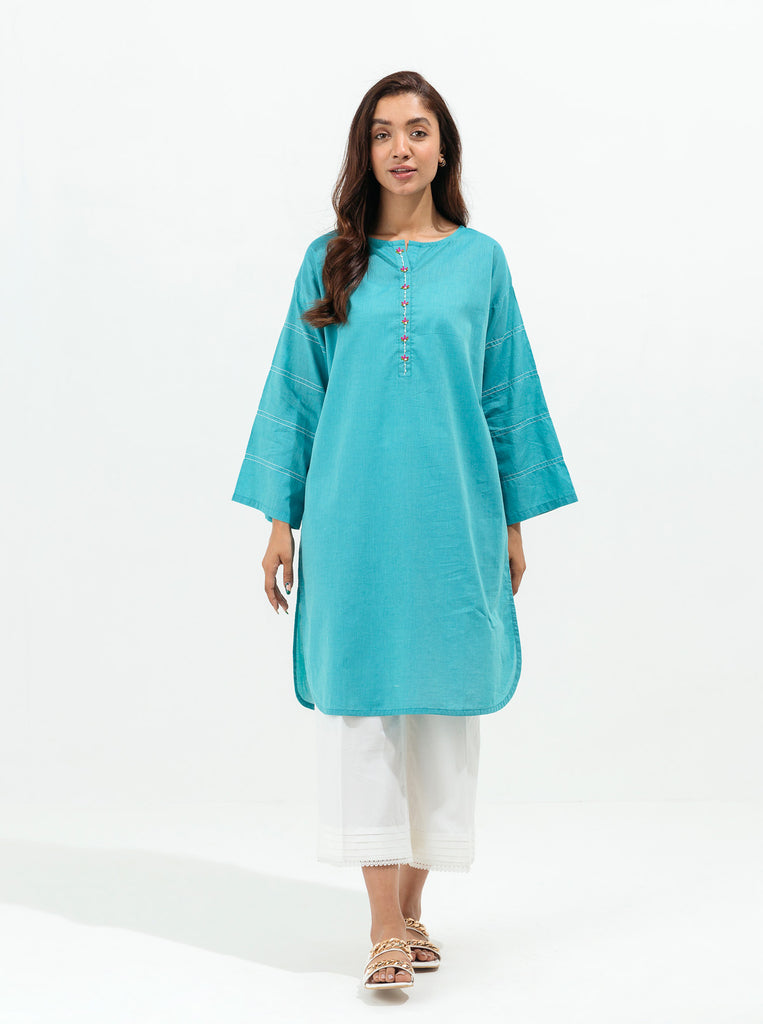 PKR:2850 PKR:1995.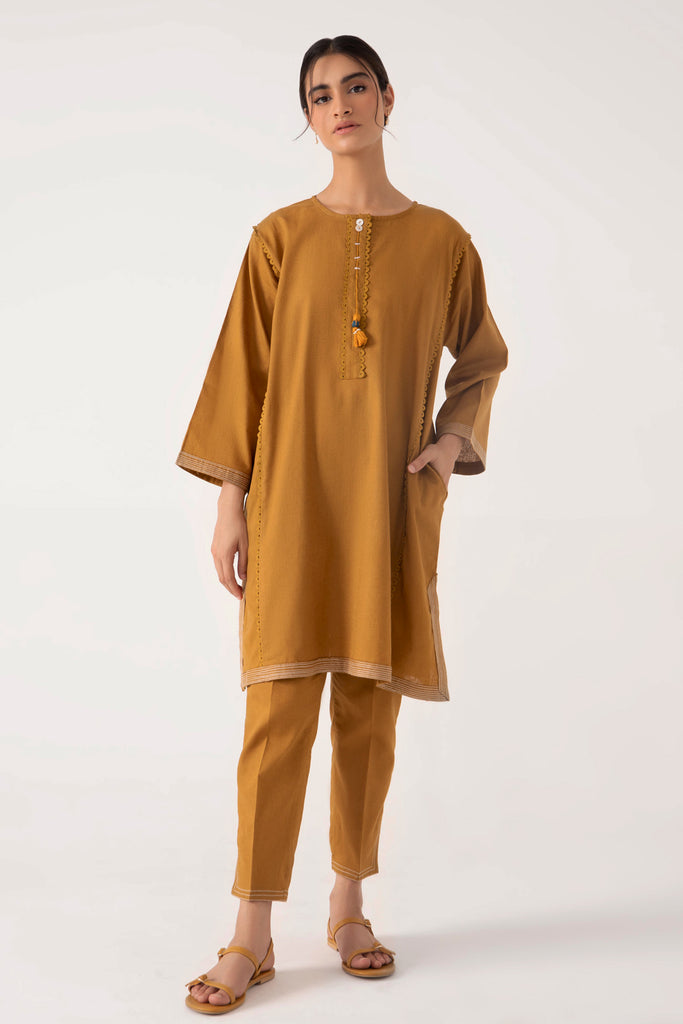 Basic Brown Irish Cotton Shirt With Pant PKR:5450 PKR:3815.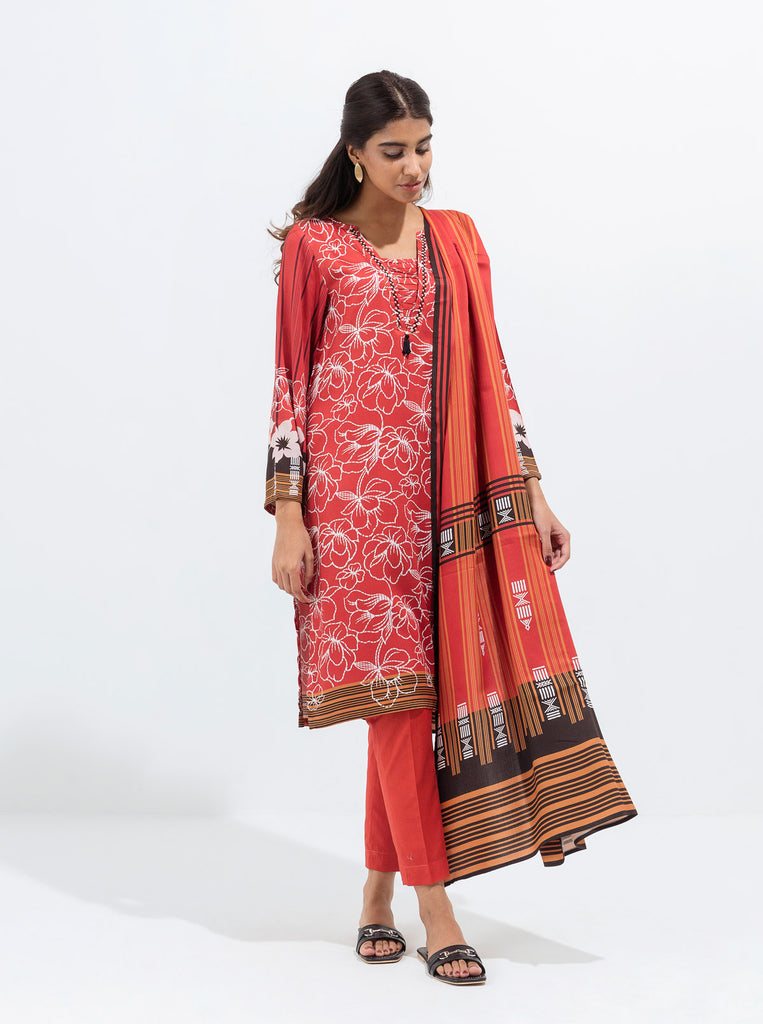 Printed 2 Pc Red Color Suit PKR:2350 PKR:1175 Only.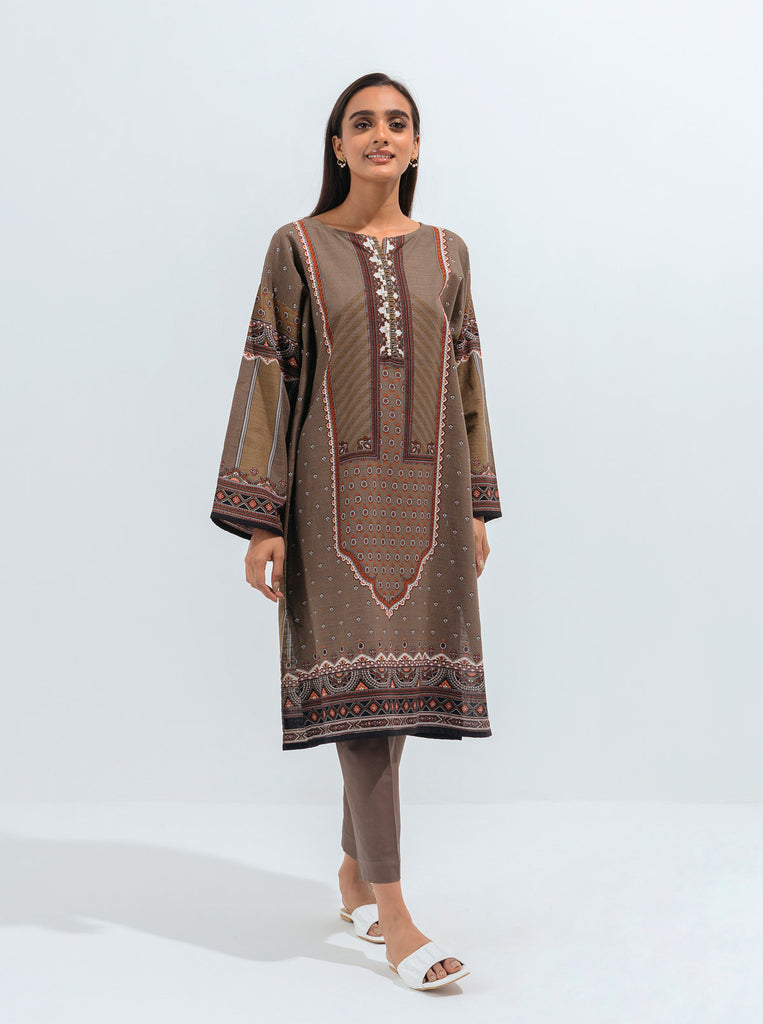 Stylish brown color Printed Khaddar Shirt, Pant PKR:2050 PKR:1230.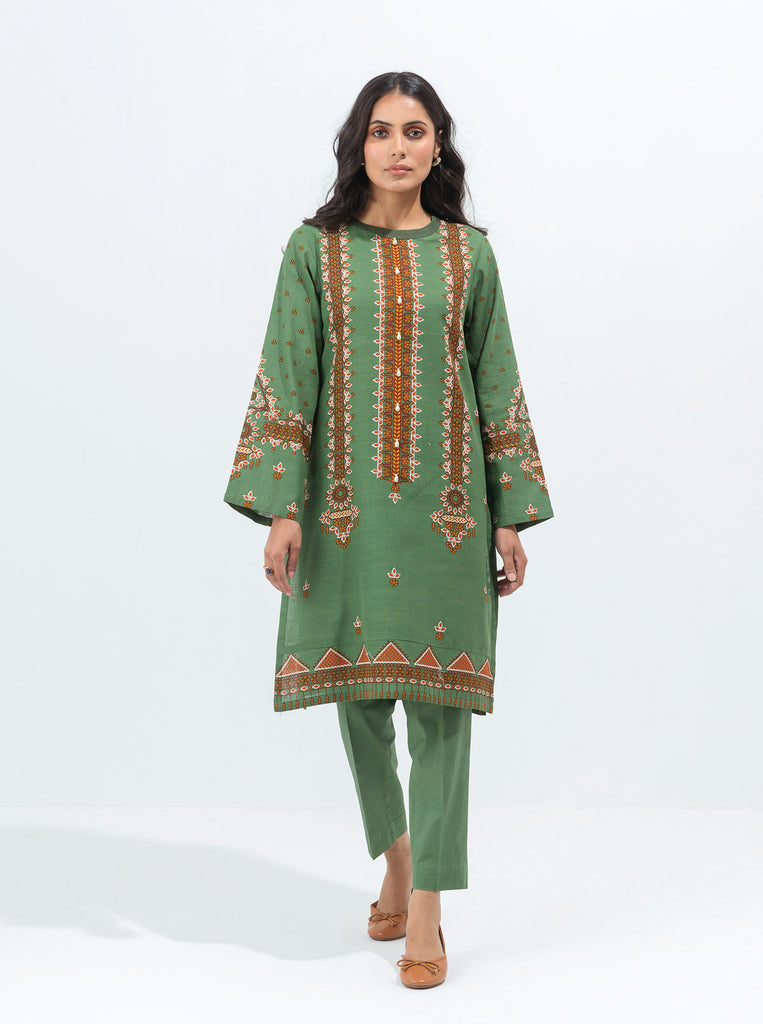 New Design Green Color Printed 2Pc Unstitched Suit PKR:2050 PKR:1230.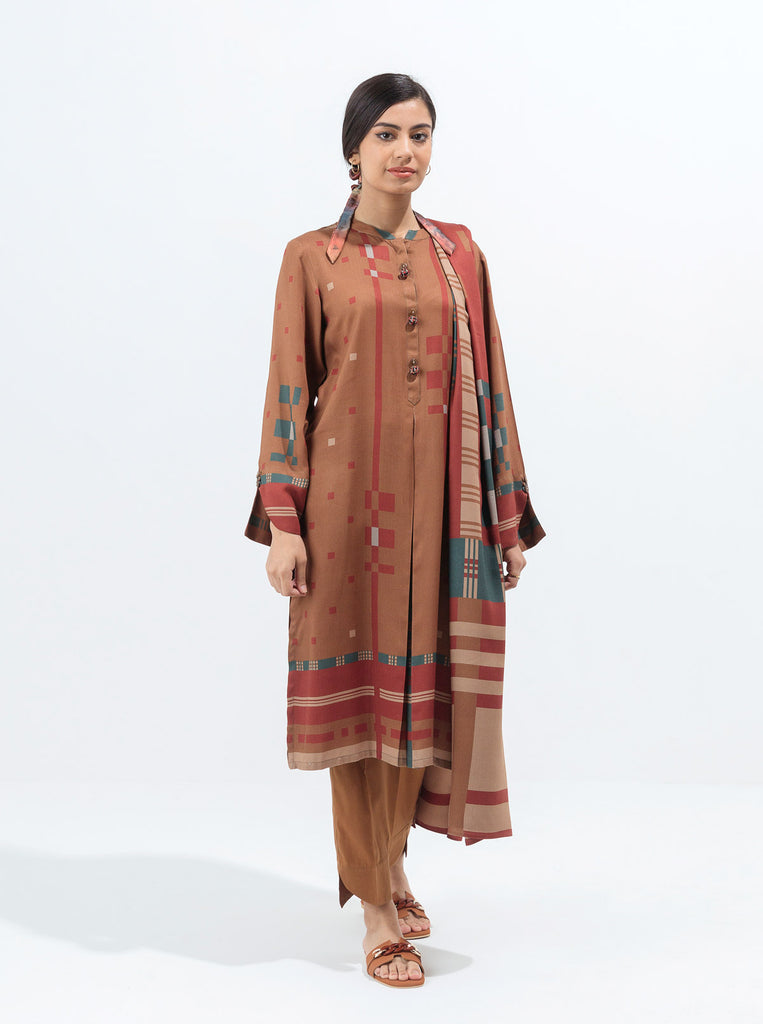 Let's get the lovely look with a Printed 2P Suit PKR:2550 PKR:1275.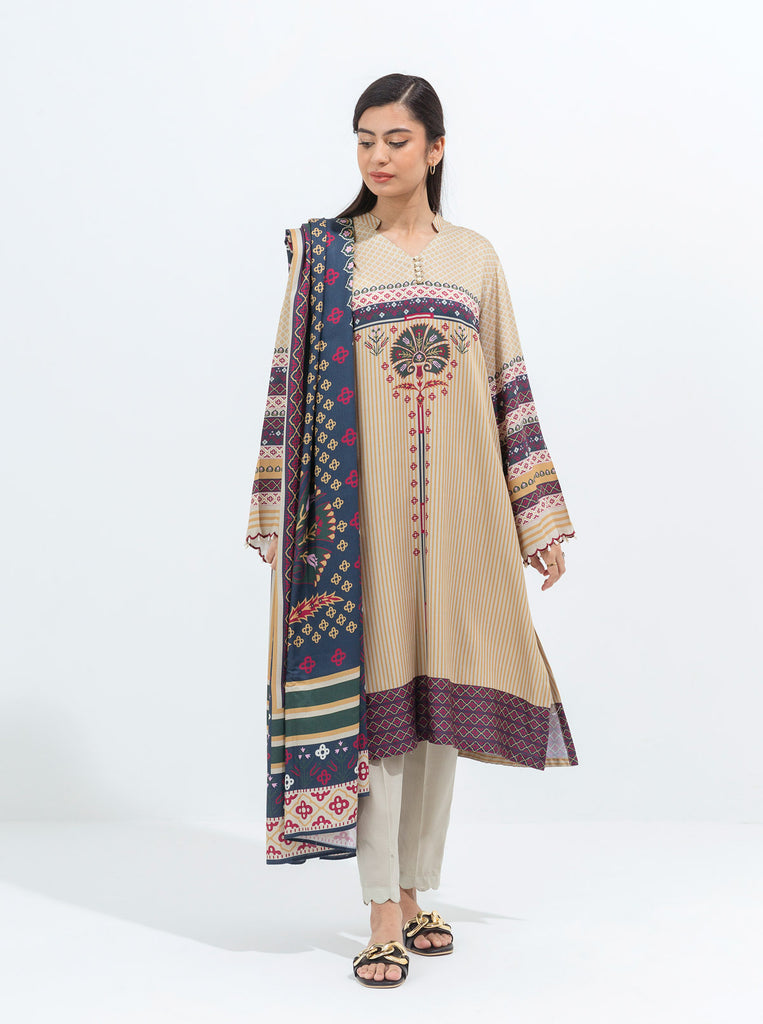 Linen 2 Piece Suit PKR:2550 PKR:1275.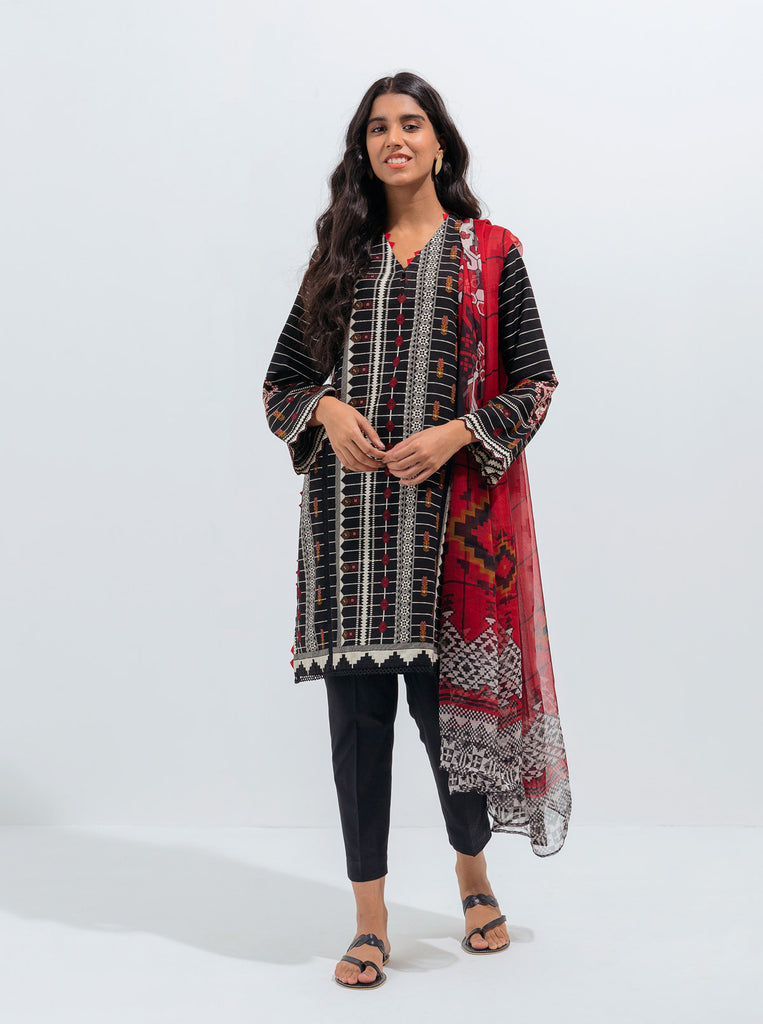 Black Khaddar Shirt and Chiffon Dupatta PKR:2150 PKR:1290.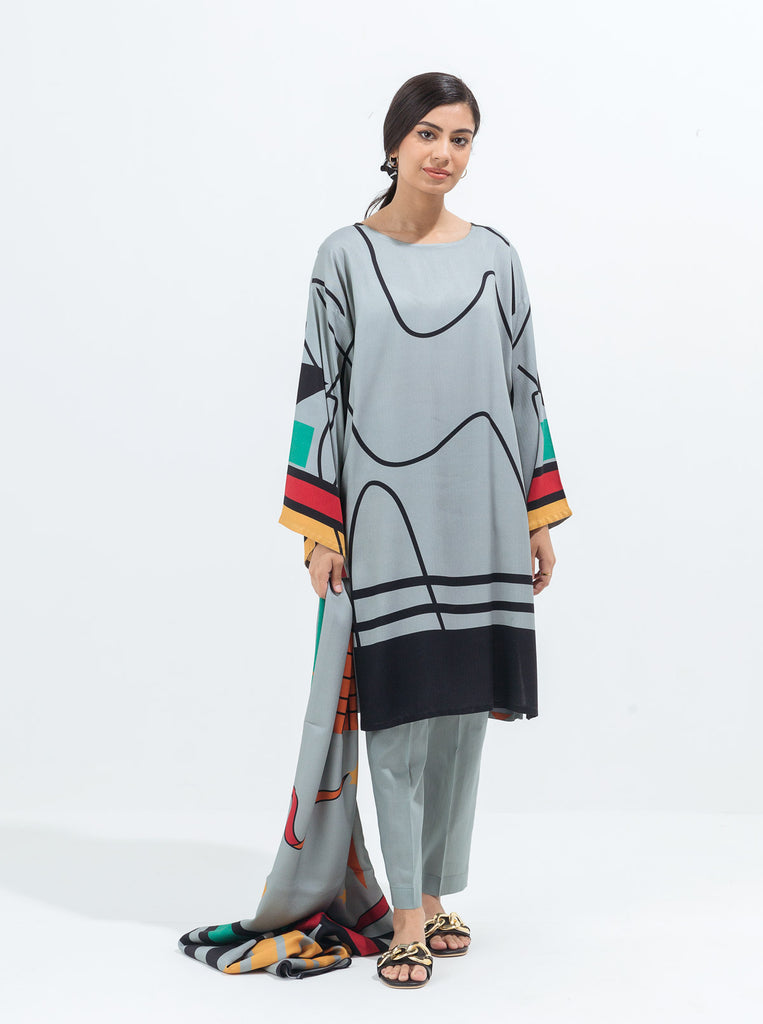 PKR:2550 PKR:1530.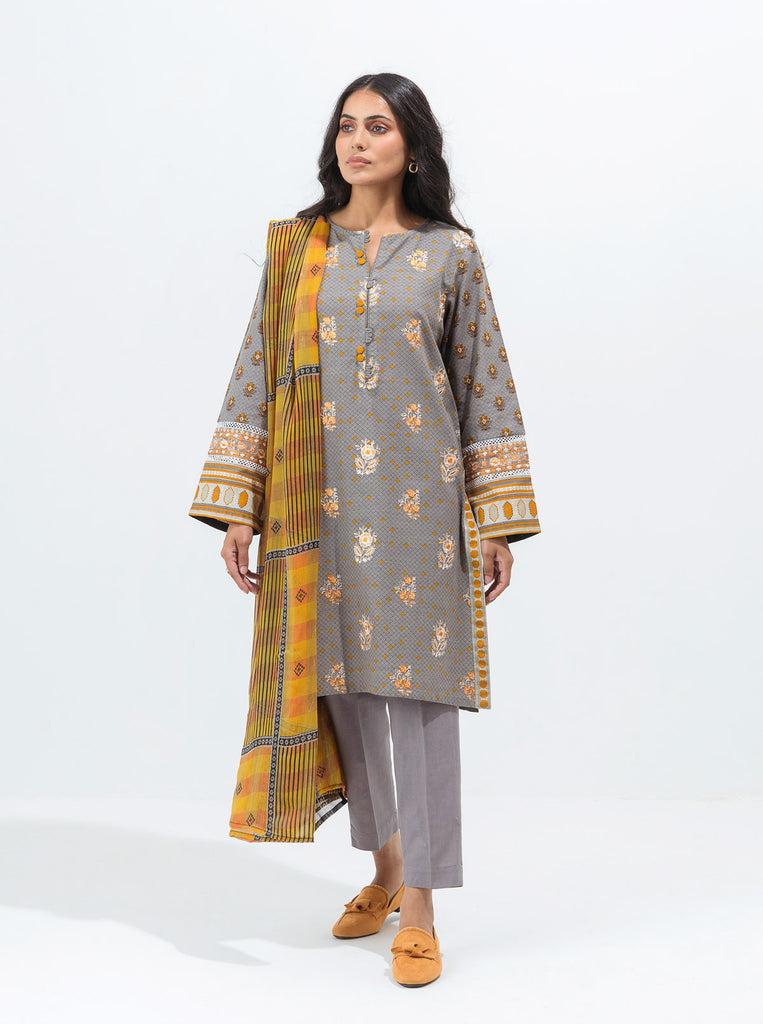 Grey Embroidered 2Pc Suit PKR:2350 PKR:1430.
Beechtree Sale Unstitched 50% Off
On all these dresses the brand has set up a sale in which you can get the dresses in less than 50% from their original price. However, it is important to note that this sale will only valid for a little duration. The brand has the authority to end the sale whenever they want.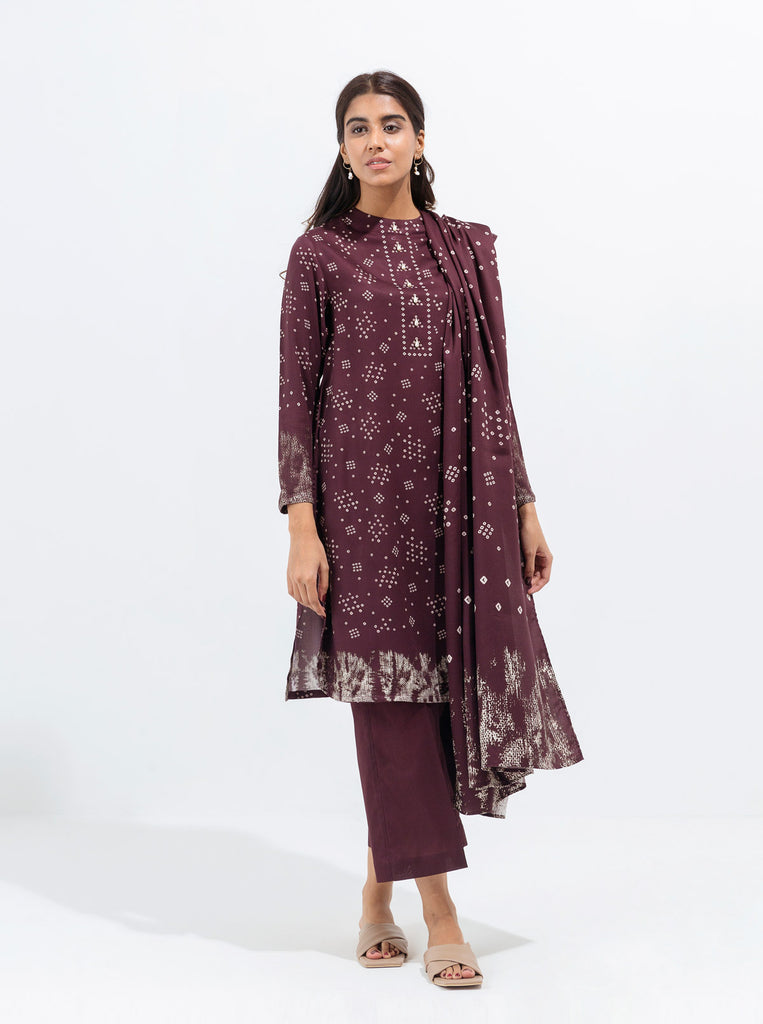 Brown Linen Shirt, with dupatta PKR:2350 PKR:1410.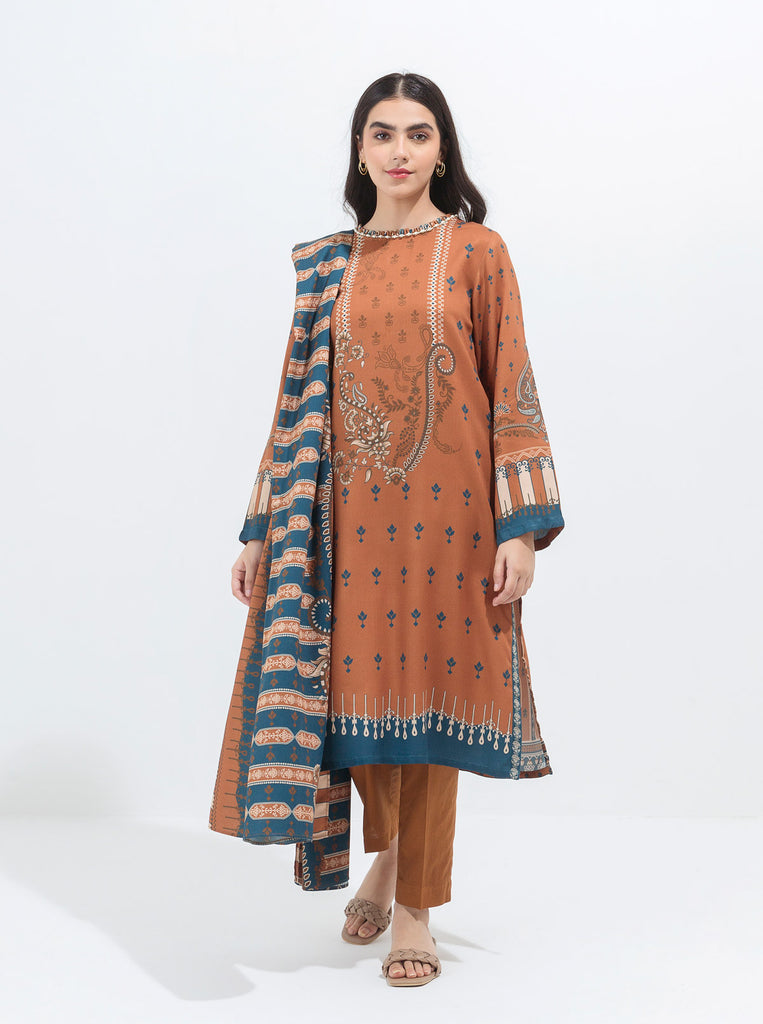 PKR:2550 PKR:1530 Brown Color Printed 2 Piece Unstitched Suit PKR:2550 PKR:1530.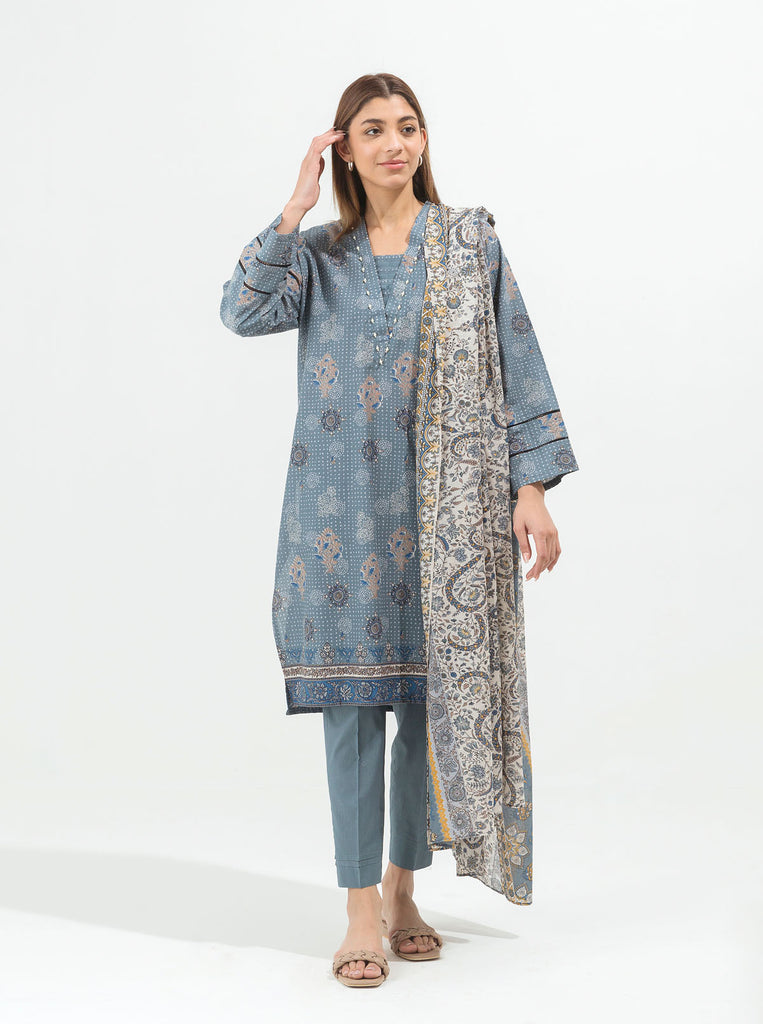 Get a stylish look with this blue printed 3-P Suit available for PKR:2599 Only.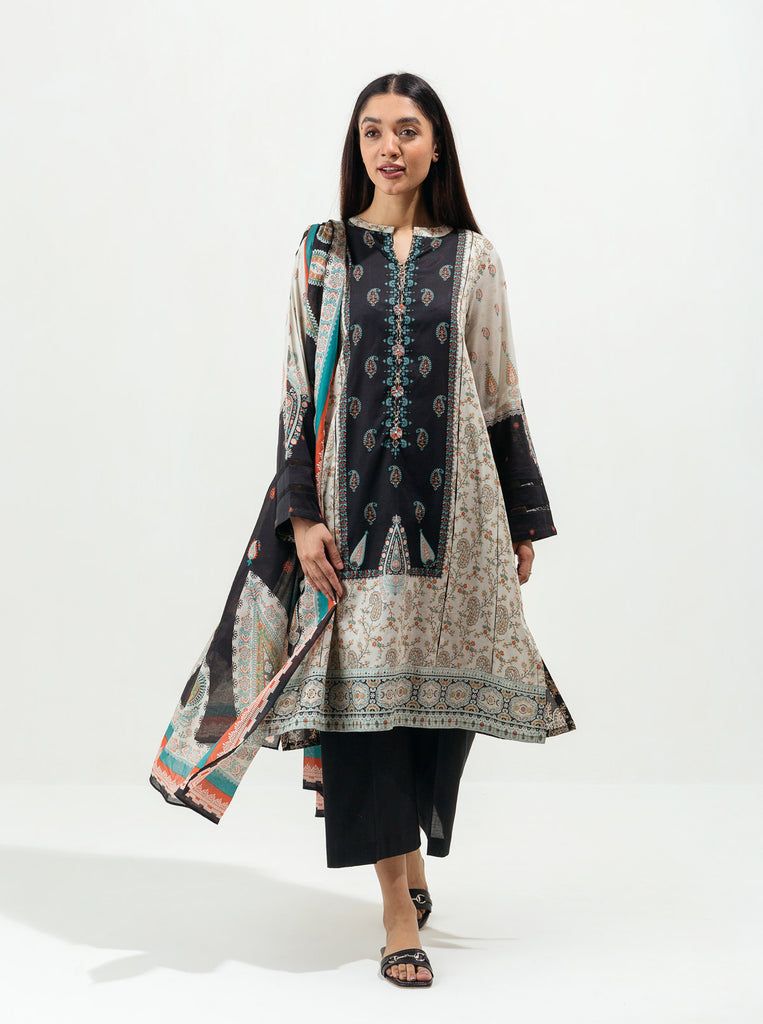 Stylish Multi-color printed 2-Piece Lawn Suit by Beechtree Brand Vol-1 Collection 2022 For PKR:2350 Only.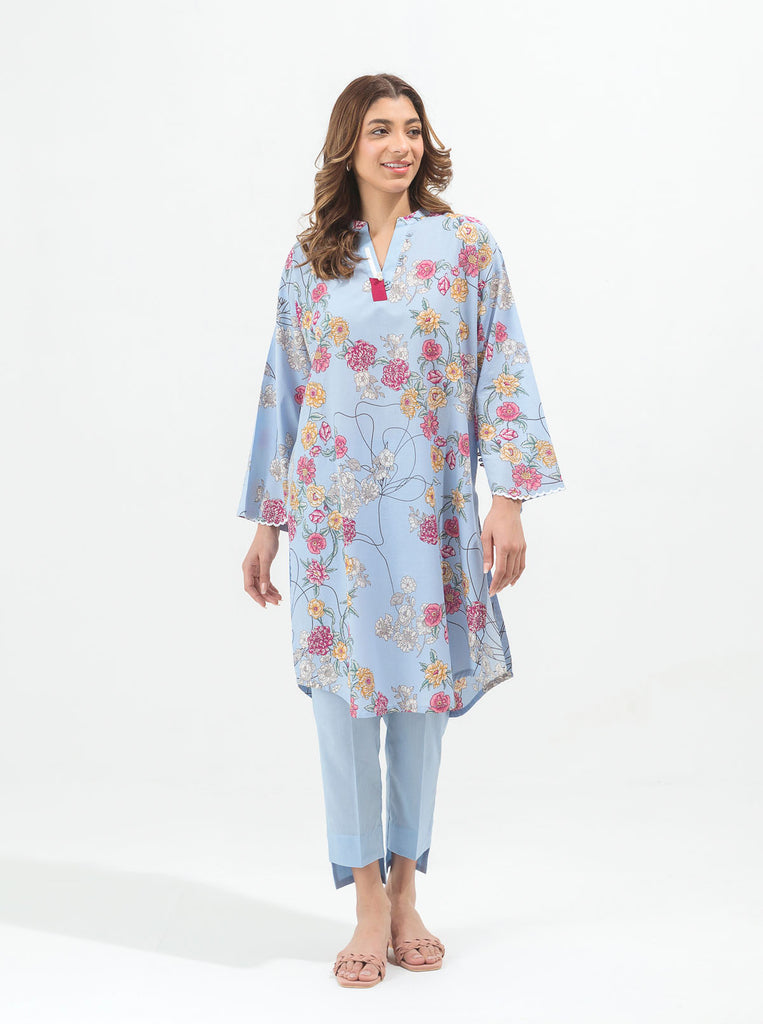 Beautiful Blue color printed 2-piece suit unstitched summer lawn dresses available for PKR:1850 Only.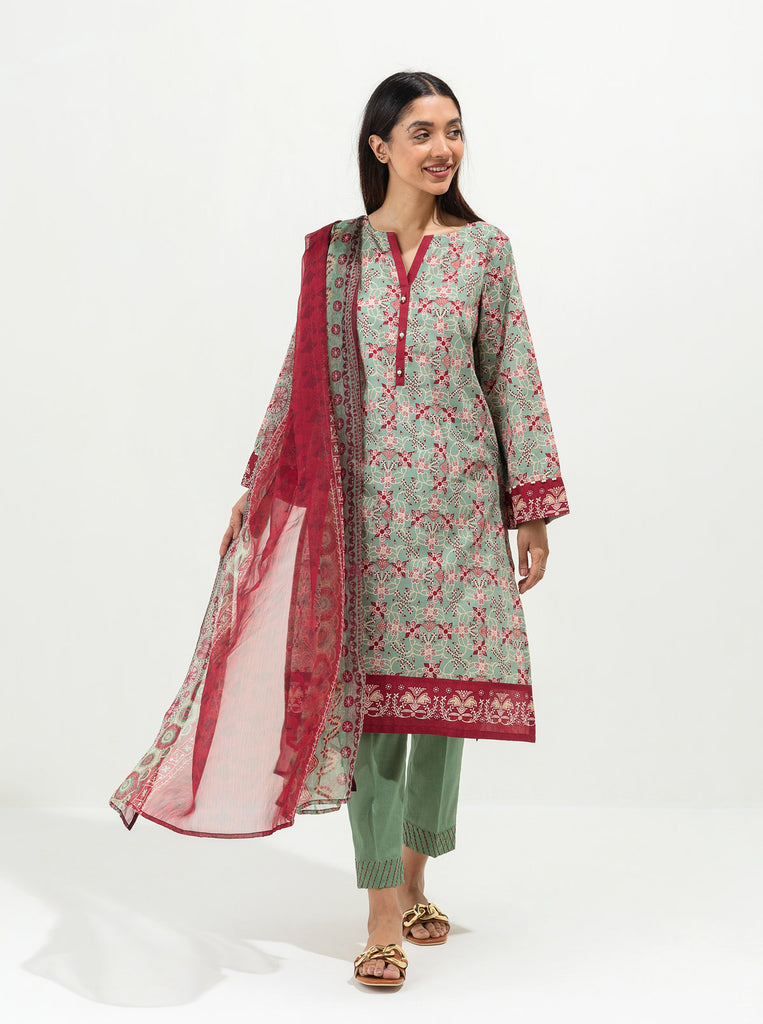 Beechtree Green color Lawn Shirt With Printed Chiffon Dupatta Available for PKR:1850 Only.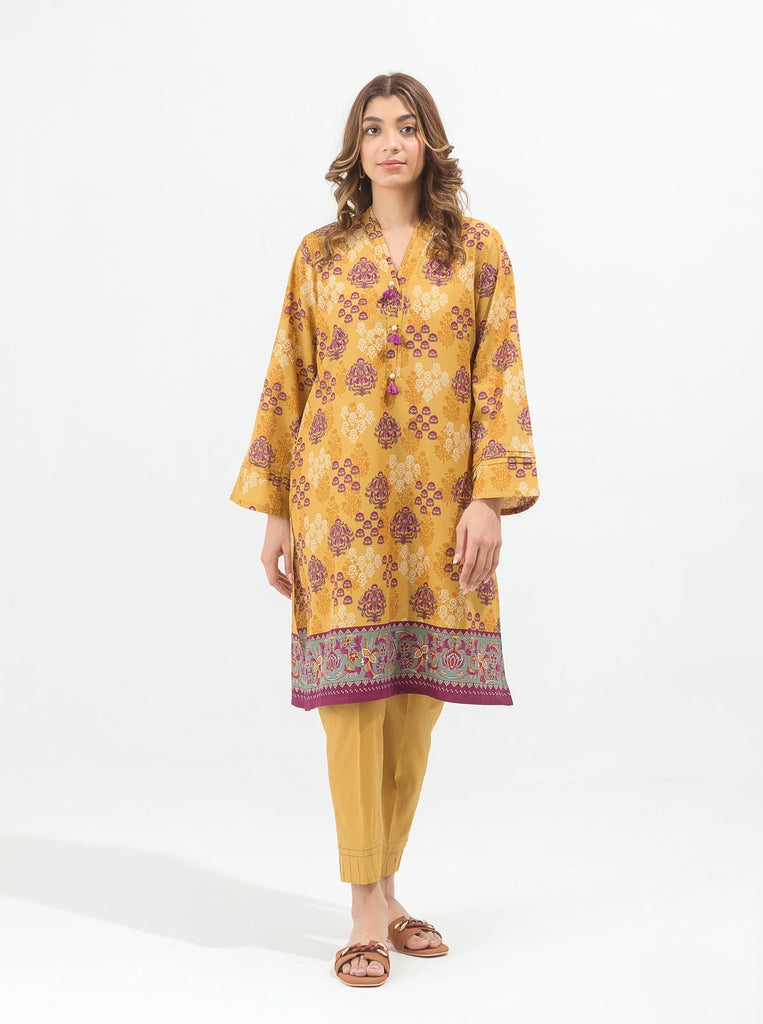 Mustard color beautifully printed lawn shirt and with dyed trouser available for just PKR:1850 Only.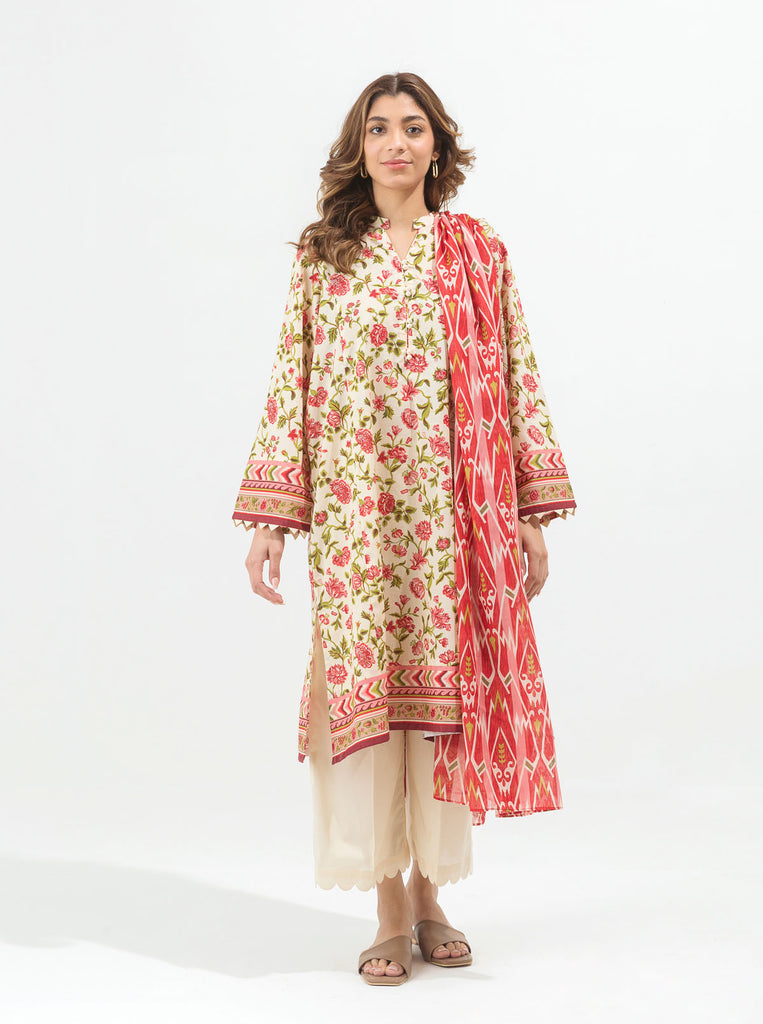 Multicolor Lovely floral printed lawn shirt & Dupatta Available for women PKR:1850 Only.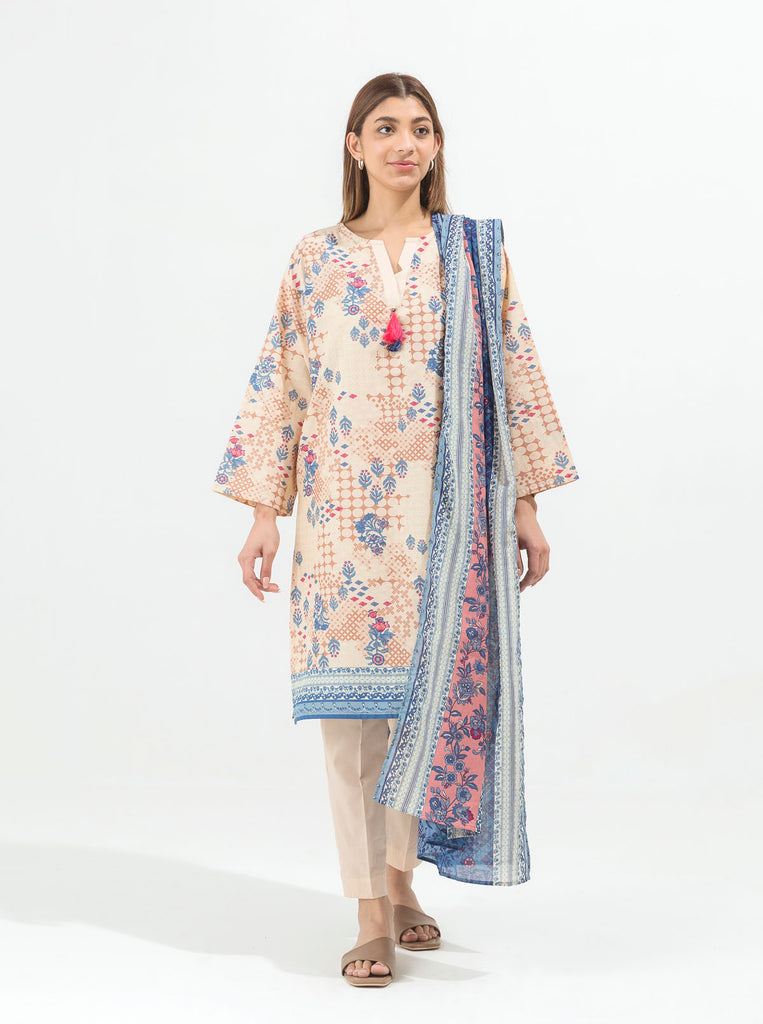 Beige color printed 2pc lawn suit by Beechtree vol- collection 2022 available for PKR:1850 Only.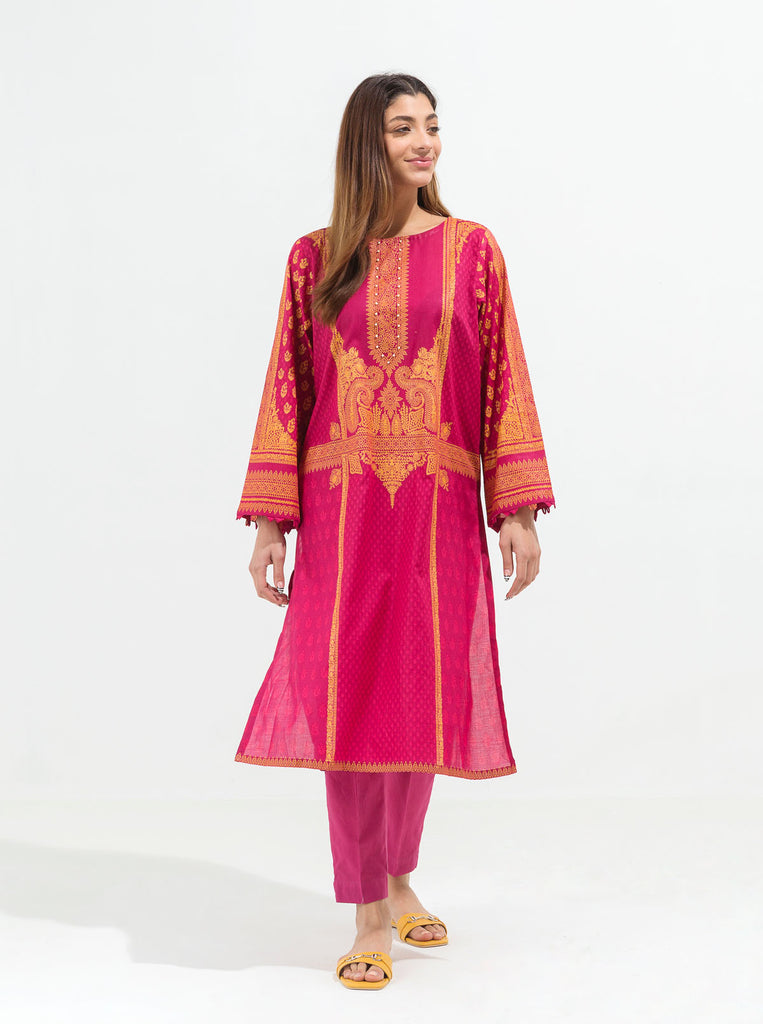 Beautiful Pink color printed two-piece suit perfect for summer season 2022 Available now for PKR:2150 Only.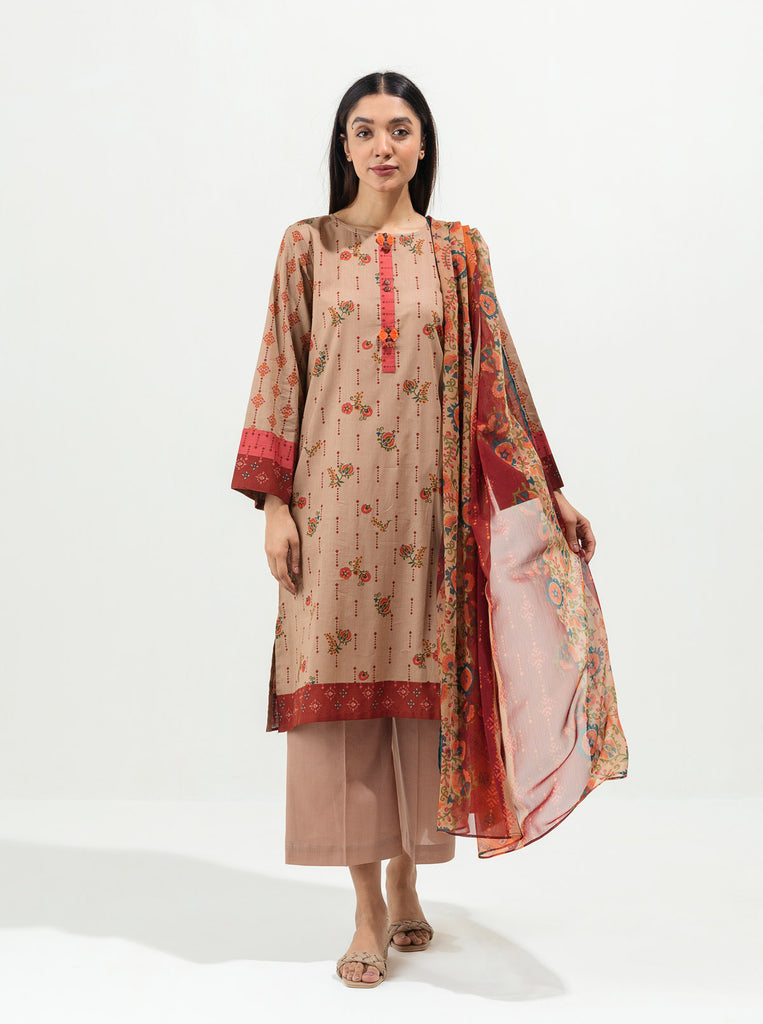 New Design Printed Lawn Unstitched Brown color 2pc suit for PKR:2250 Only.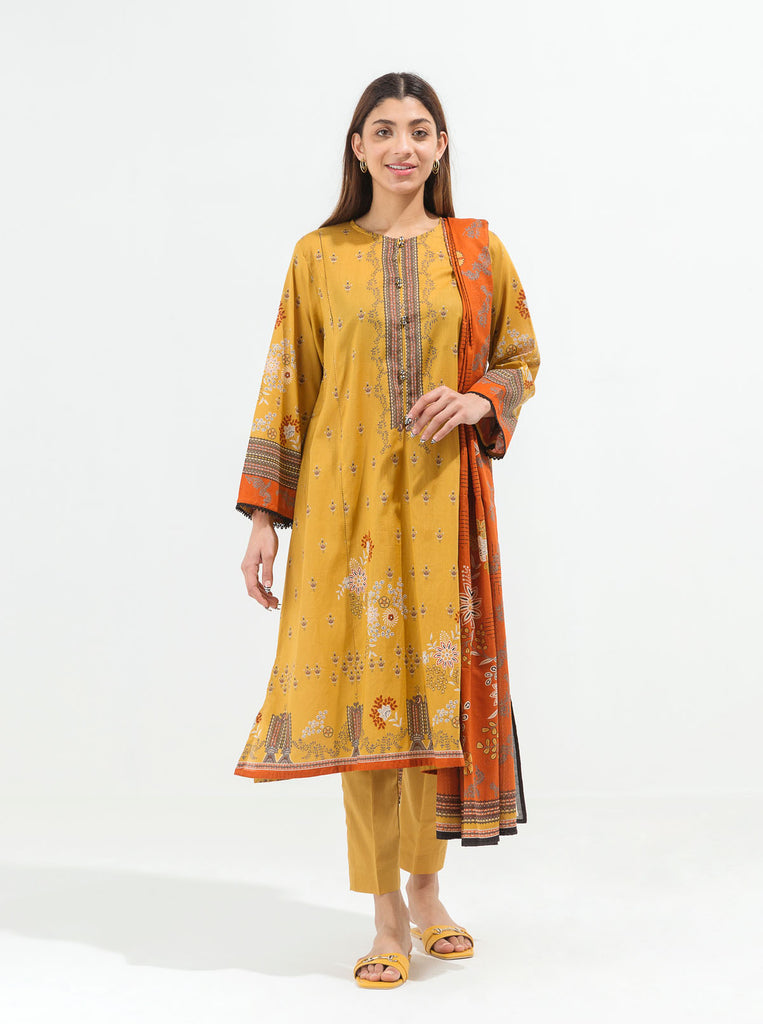 Get a perfect summer look with Beechtree yellow color PKR:2350 Only.
Floral Printed 1 Piece Shirt for PKR:990 Only.
Mustard color beautifully printed lawn shirt for PKR:990 Only.
Digitally printed fusion one-piece printed lawn shirt by Beechtree brand for PKR:990.
Black color unstitched printed shirt for PKR:990 Only.
New style printed lawn one-piece shirt for PKR:990.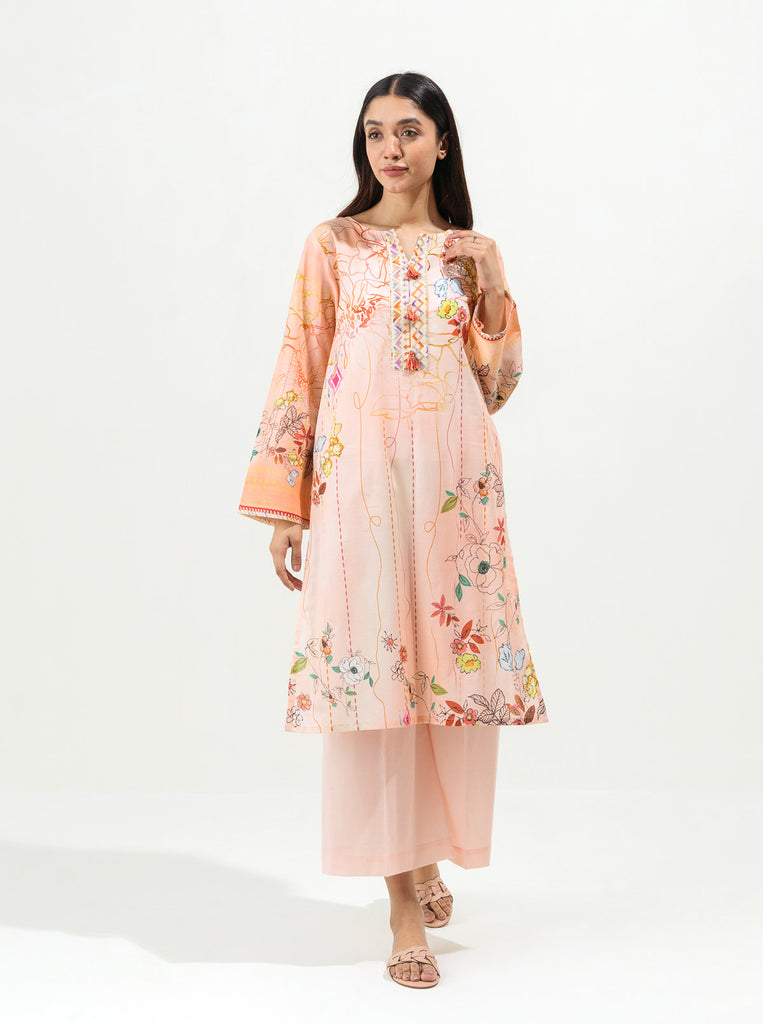 Special lawn Stuff for Eid Ul Azha 2022:
This sale has been set on all lawn unstitched dresses. In addition, these lawn dresses have the most beautiful color shades. Whatever is the age of the female these dresses will definitely suit them because the dresses have been designed with such professional tricks so that every female whether she is a teen or mature lady will look stunning while wearing them from this lawn sale!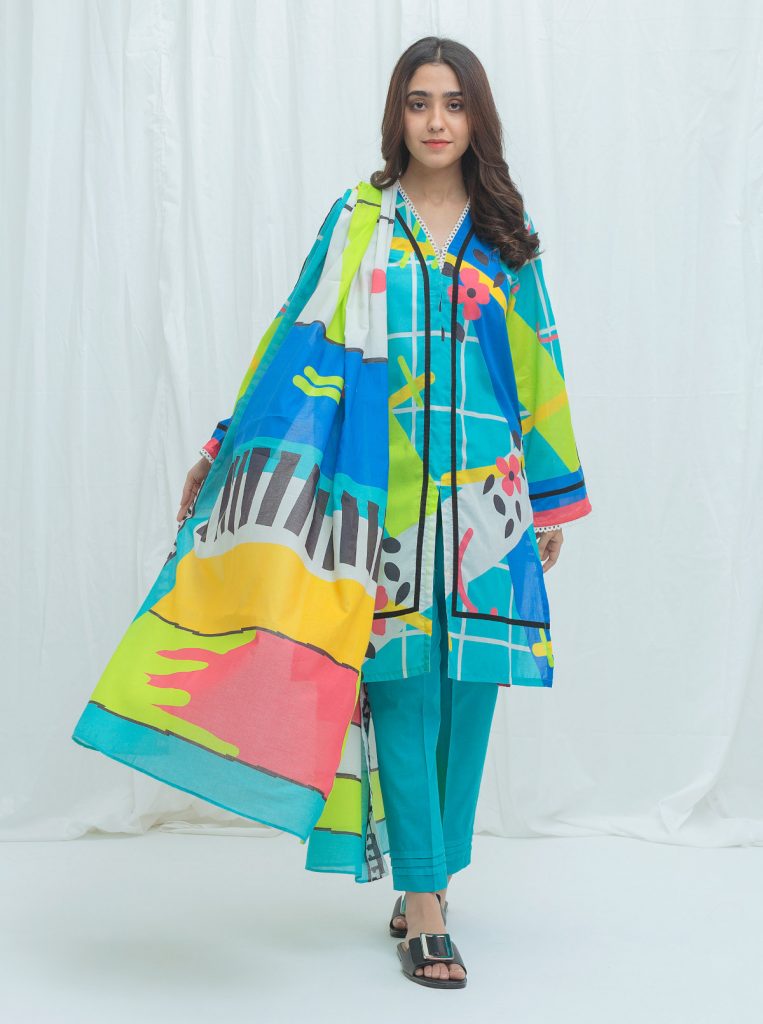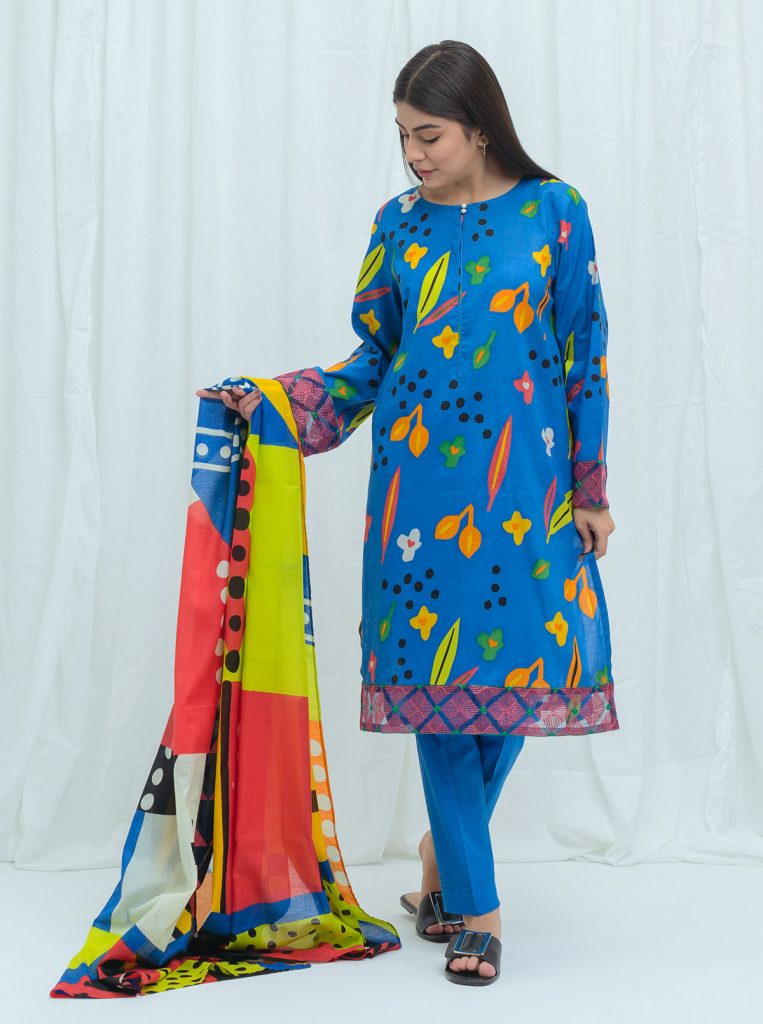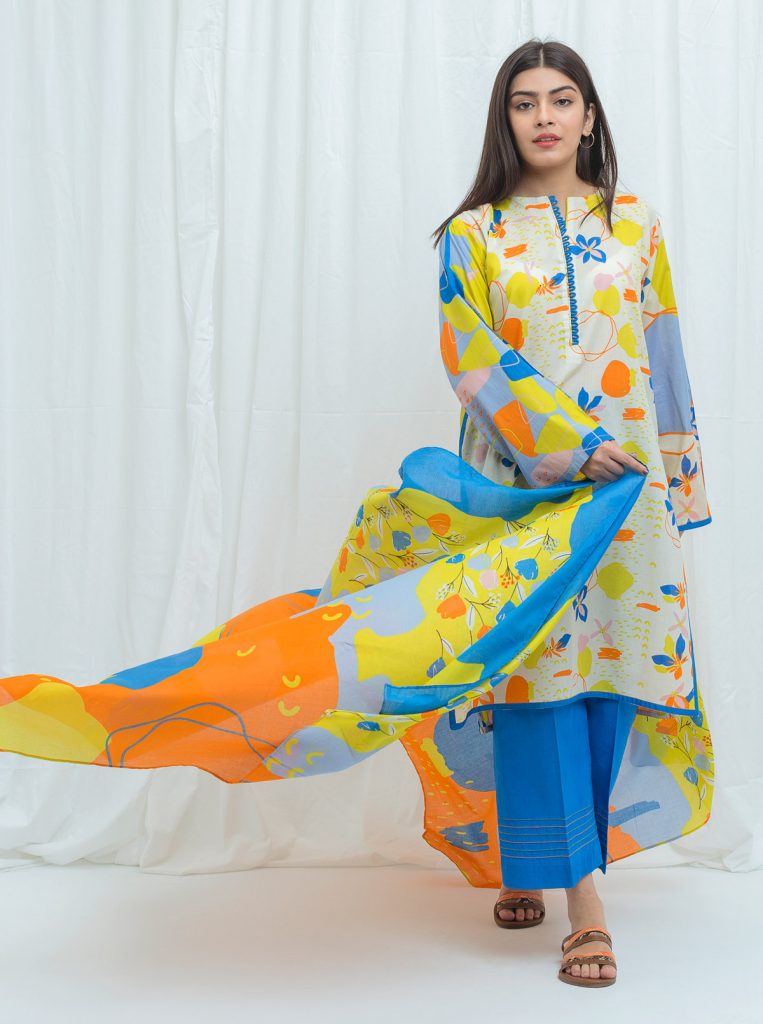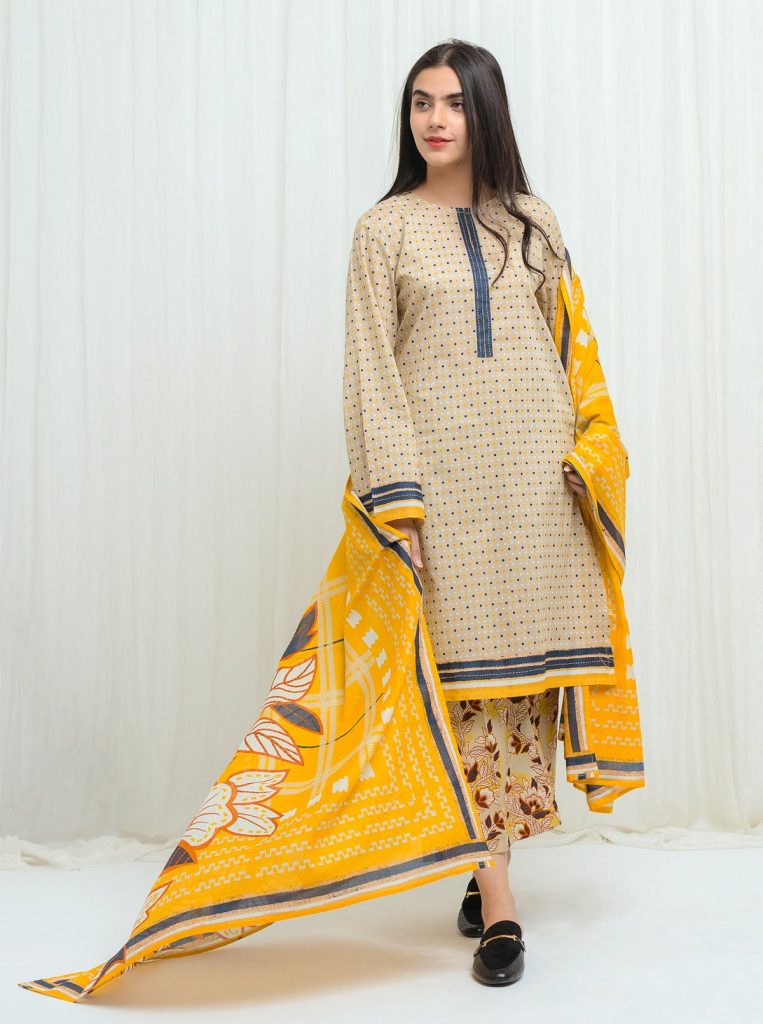 Dresses Color Scheme
You will notice that all these dresses have beautiful and vivid colors. Hence these colors suit females of all ages. By the intermixing of dark and light colors, a new combination has been made which makes these dresses more interesting.