Metro Shoes Summer Sale 2023 Upto 70% Off With Price
Girls! Are you looking for a leading shoe brand in Pakistan? If yes then you got it at stylostreet.com, here we are sharing one of the leading shoe brands Metro Shoes Sale 2023 up to 70 off the winter/summer collection. Now you don't need to visit any shoe brand shop. Here you can shop online at Metro shoes sale collection 2023 flat 70% off the price for a complete family in the affordable price range.
Furthermore, these brands have been serving new and very comfortable footwear with high-quality material. Metro shoe brand working in Pakistan since 1986, every year many new styles of footwear are launched by Metro shoe Brand in 2023.
Metro Shoes Sale 2023 Summer Collection 70% off Price
In addition, as we know that you are thinking that this type of comfortable range of footwear has never been seen before. Get ready to select your favorite footwear brand Metro Shoes Summer Sale Collection 2023 up to 70% off for women, Men, and kidswear. Maintain your dressing with a heavy range of new styles of shoes for upcoming functions. Furthermore, this brand is also positioned as the front-line footwear for the modern styles of women and men wear 2023.
As we know women are more conscious about their footwear & dress. Therefore, metro shoes provide trendy footwear for women at an affordable price range. These shoes are carrying beautiful & unique designs according to the latest fashion trends in Pakistan.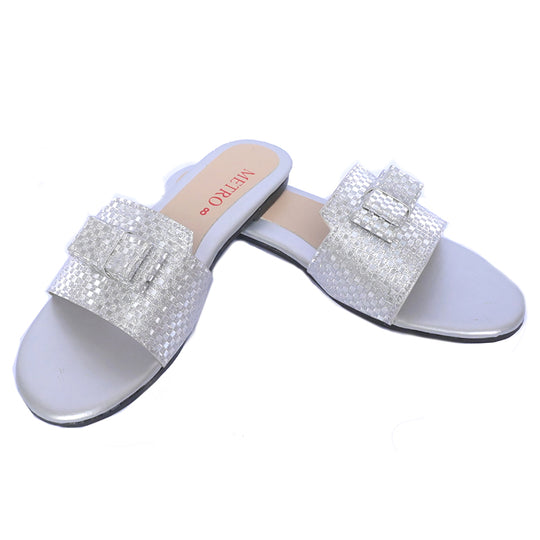 Silver color casual wear slippers Rs:1,499 only.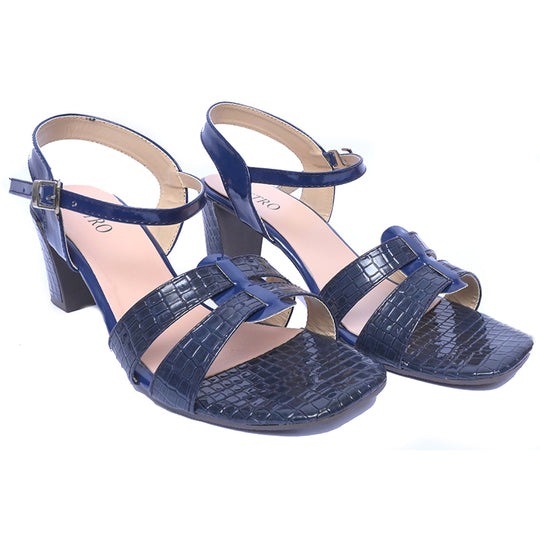 Blue Heels Rs:1,899 only.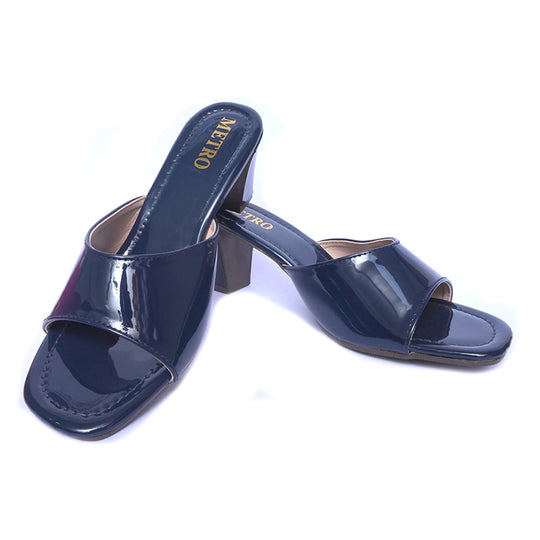 Stylish blue color heels shoes for women Rs:1,799 only.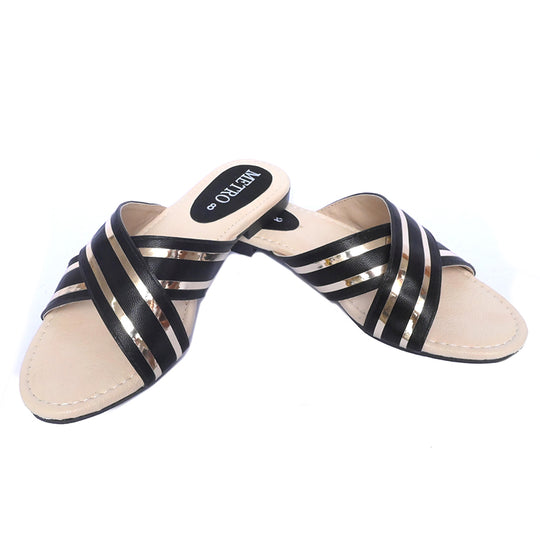 Slides Rs:1,299 only.
Floral embroidered multi-color shoe for women Rs:1,499.
Silver color slippers for women Rs:1,499.
Rs:1,599
Traditional slippers for women PKR:1,299 PKR:649 only.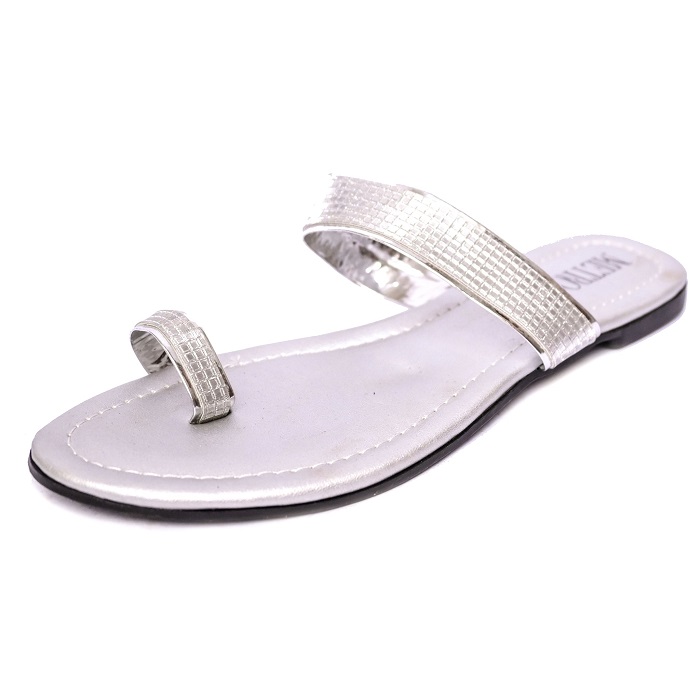 Stylish silver color women's daily wear slipper PKR:1,199 PKR:599.
New sale PKR:1,399 PKR:699 only.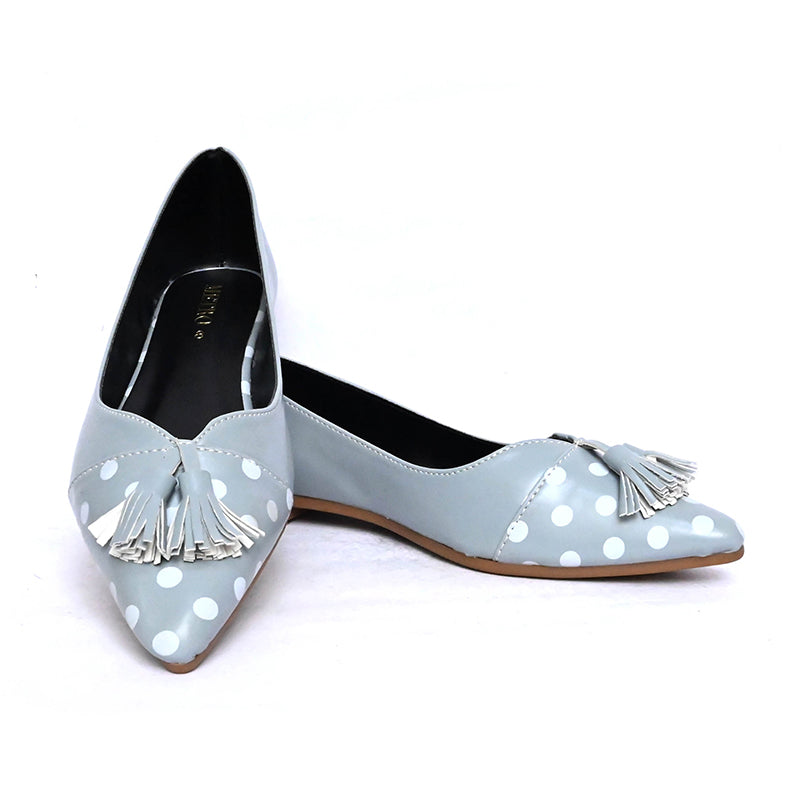 Fancy grey color pumps with white dots PKR:2,199 only.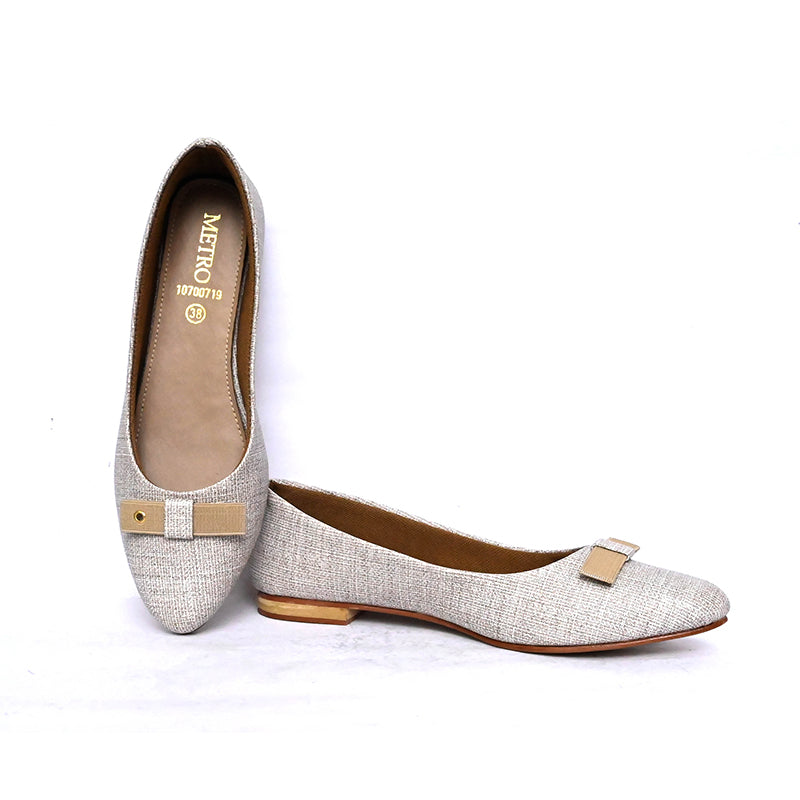 Get a unique fancy look with metro winter shoe PKR:2,199.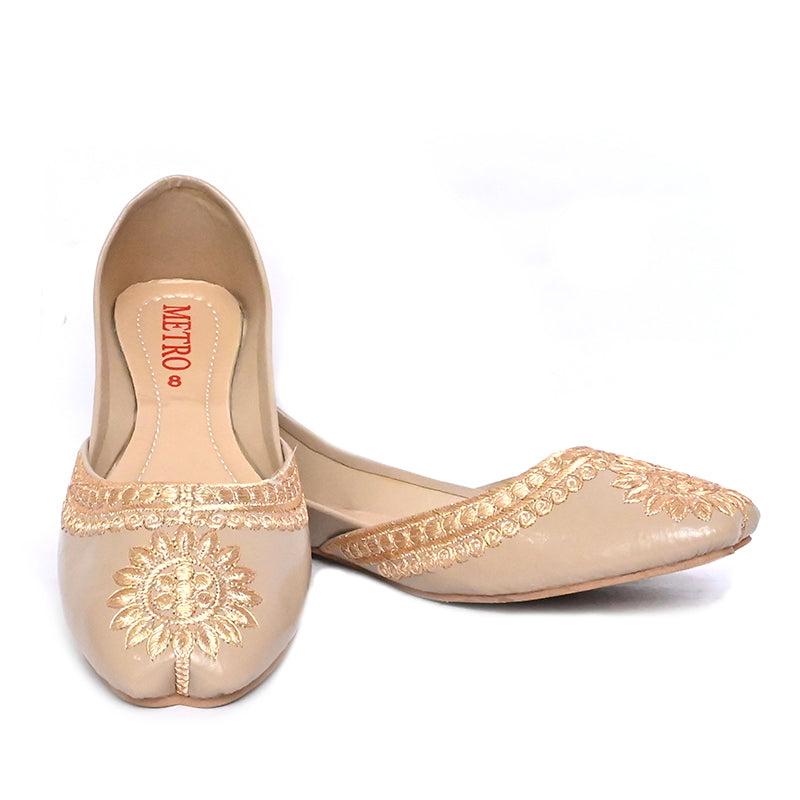 Get a unique traditional look by wearing this beige color khusa PKR:1,199 only.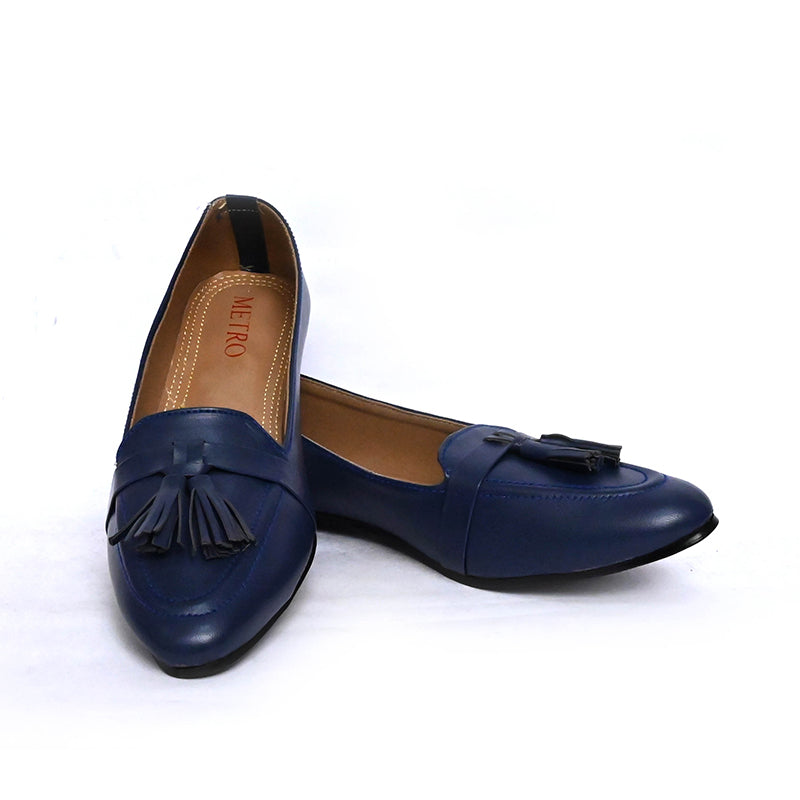 Blue color winter pumps for ladies wear PKR:1,399 only.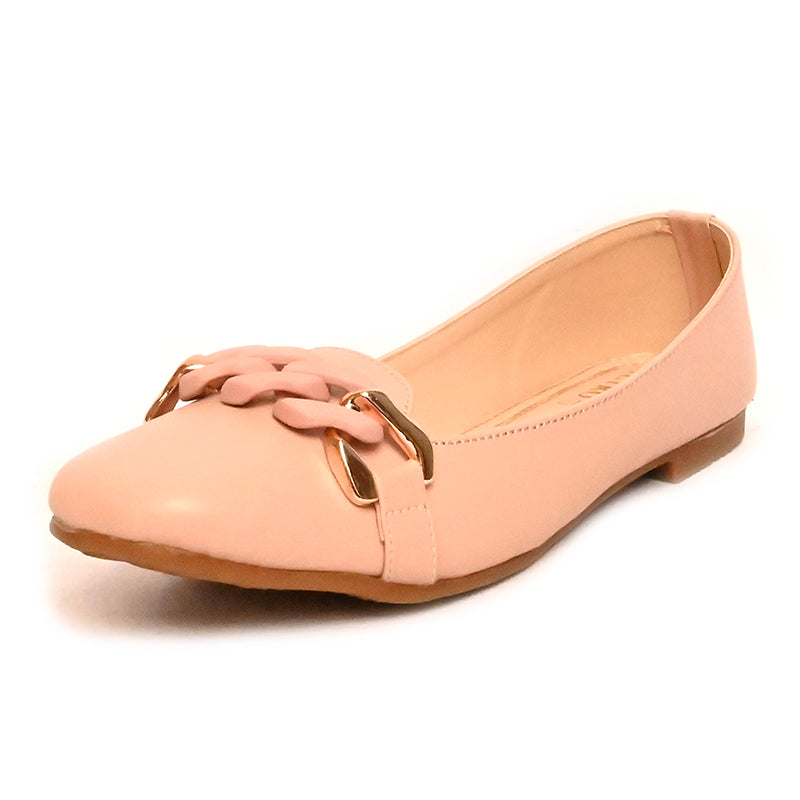 Eye-catching winter wears ladies' pumps are available for just PKR:1,999 only.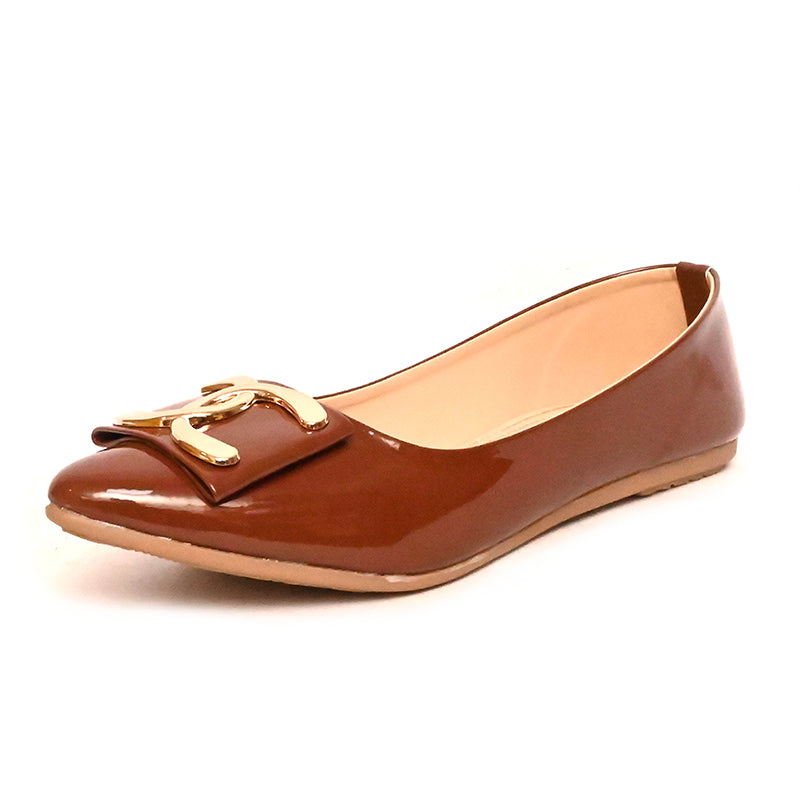 Brown shiny pumps PKR:1,999.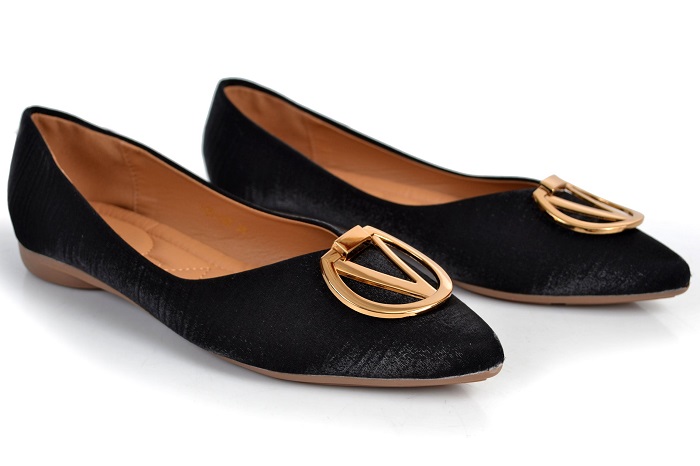 New sale formal wears black shoes for women PKR:3,599 PKR:1,800 only.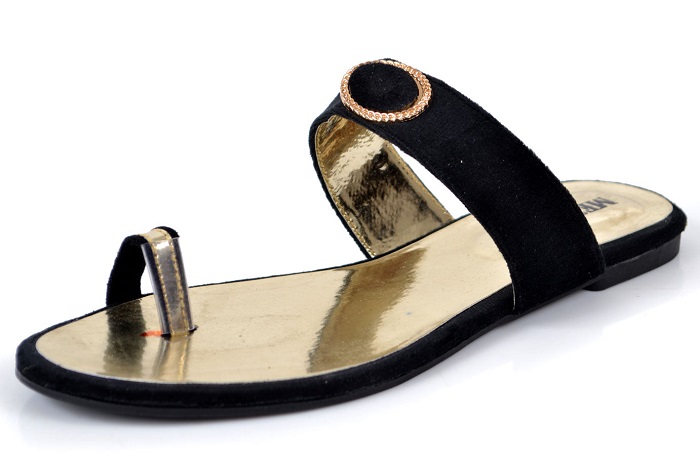 Stylish black shade formal wear slippers for women PKR:1,499 PKR:750.
Fancy black & white casual wear slippers PKR:1,699 PKR:8,50 only.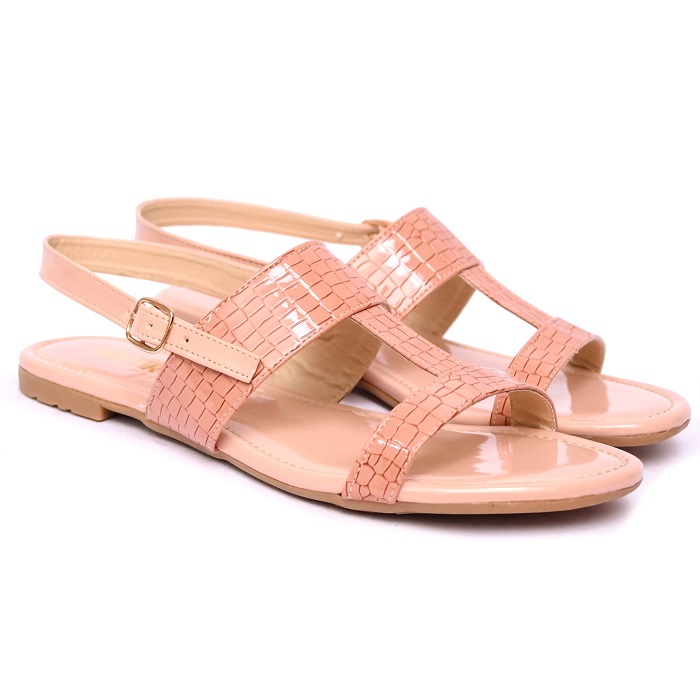 Pink slippers PKR:1,999 PKR:1,499.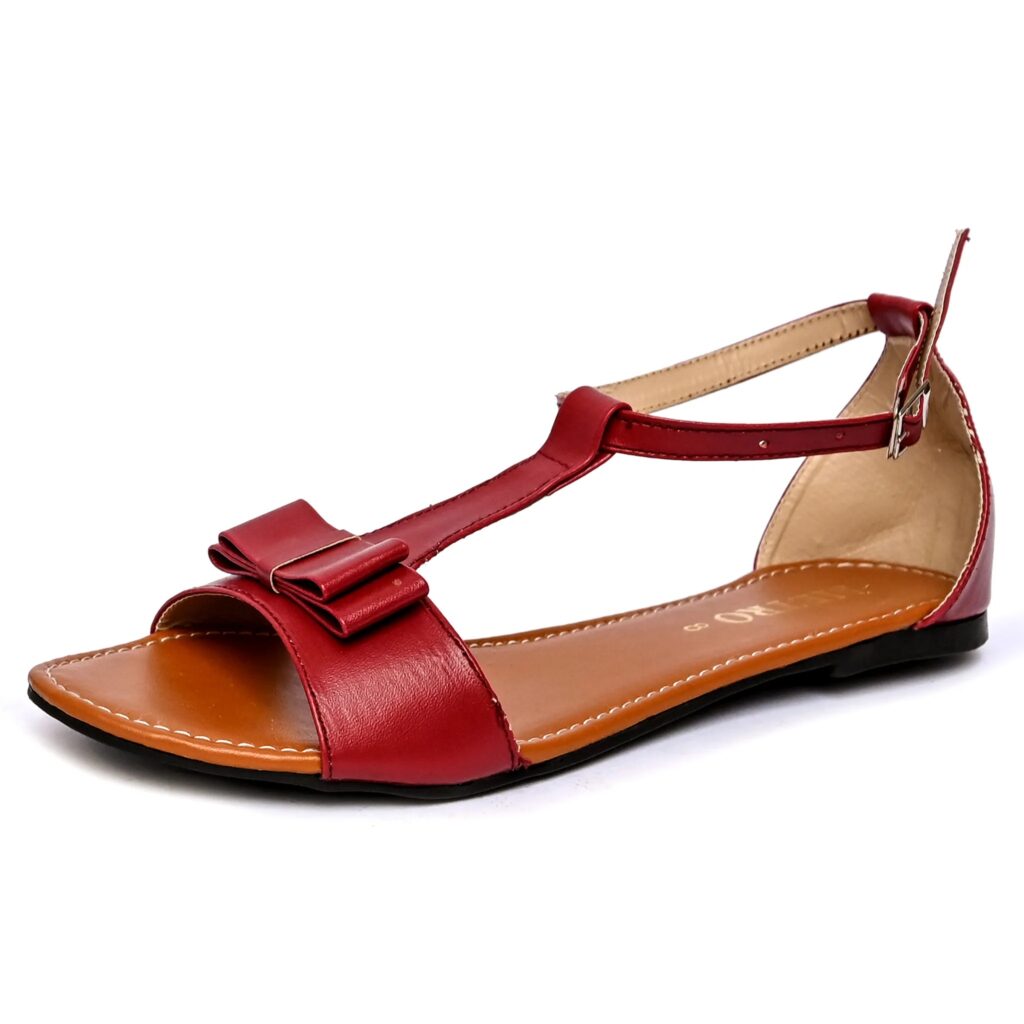 Maroon sandal for women PKR:1,049 PKR:699 only.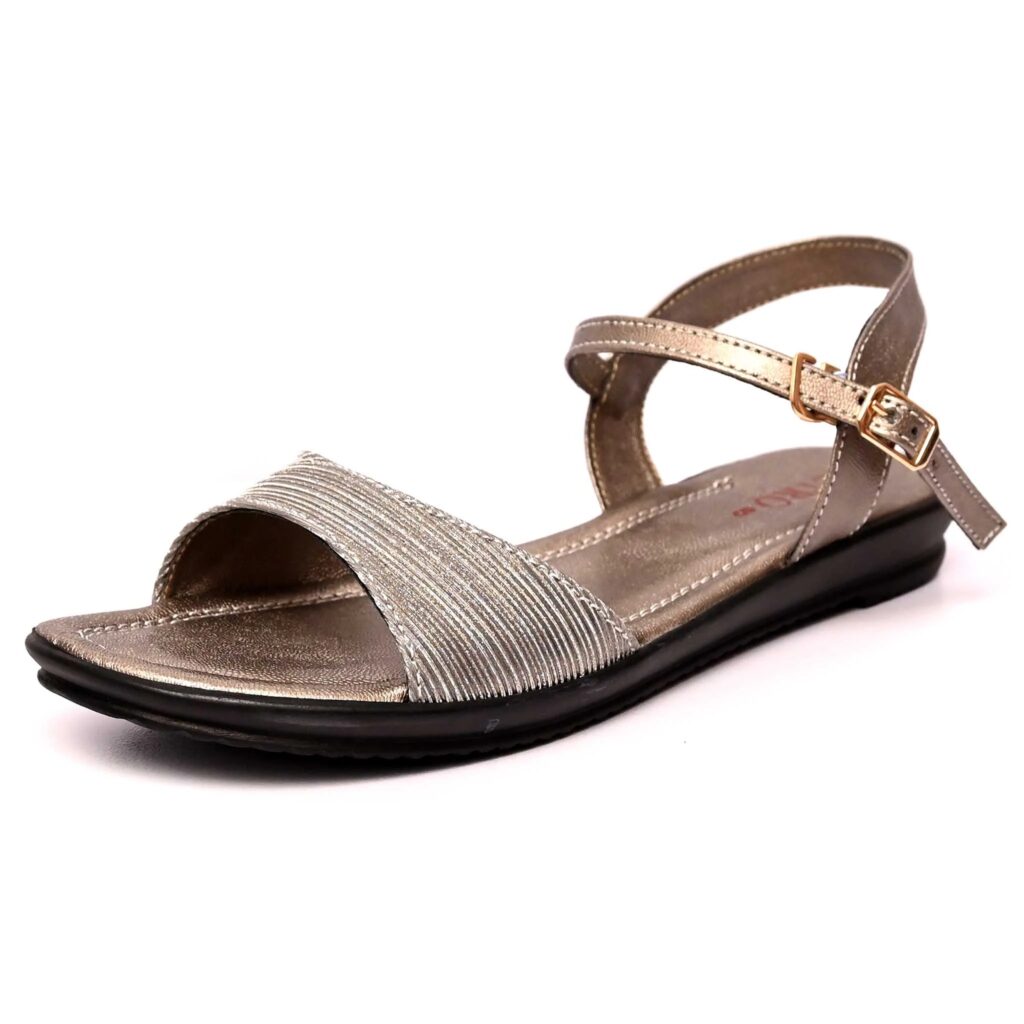 Trendy grey color metro shoes PKR:2,199 PKR:1,099 only.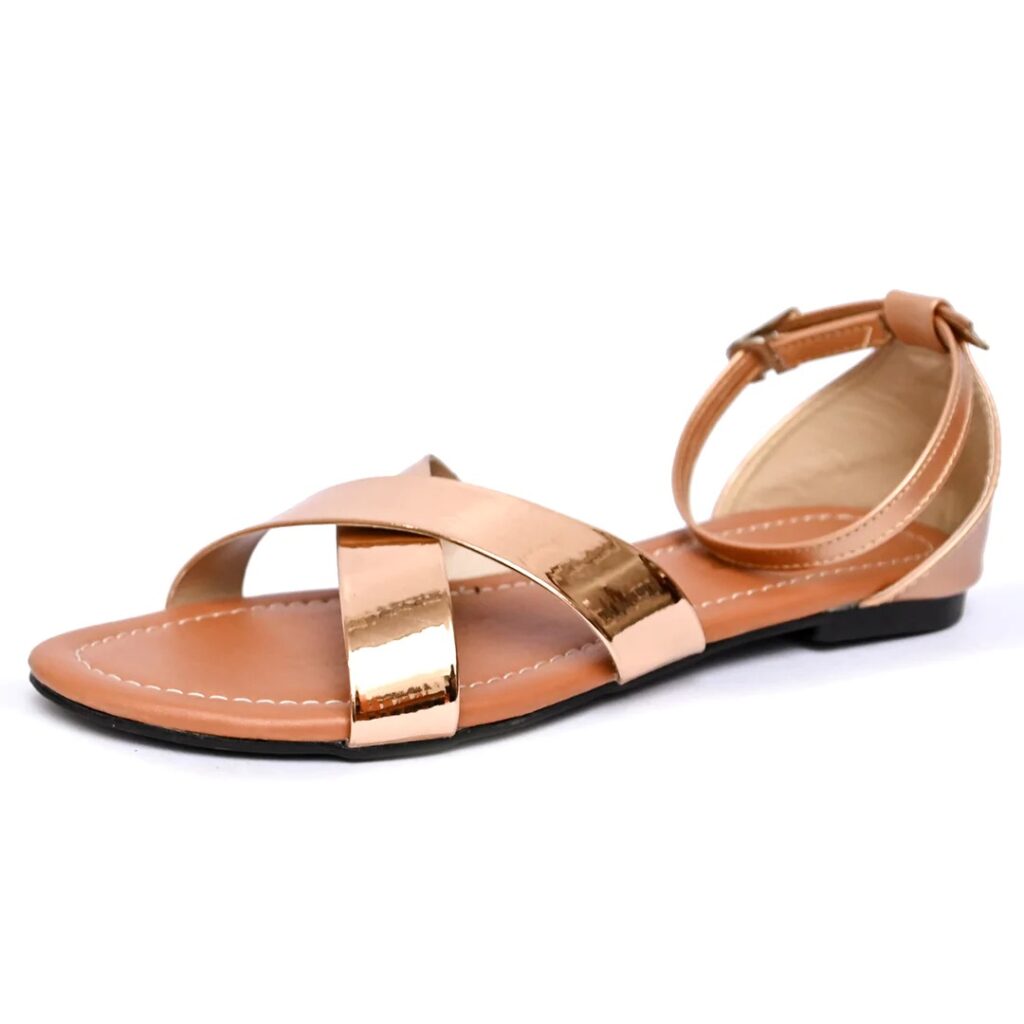 Golden sandal PKR974: PKR:649.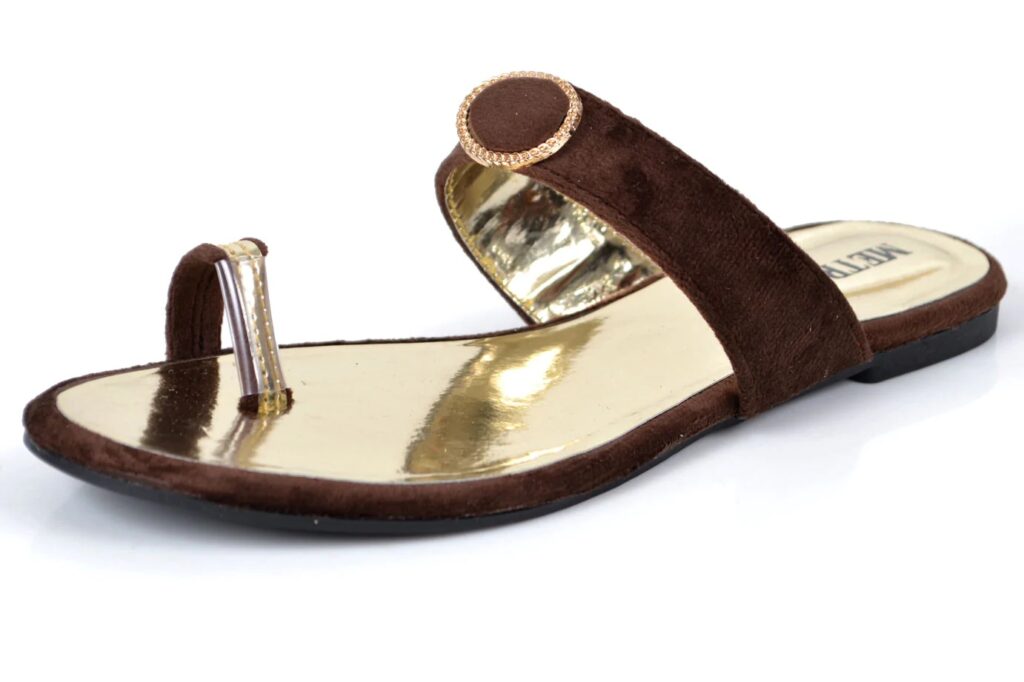 PKR:1,499 PKR:749.
Metro Shoes Sale Season End Collection 2023 for Women
Furthermore, we know that everyone has a unique dressing style and personality. So, ladies want footwear that suits their personalities and style. Metro shoes professional experts work day and night to provide quality leather footwear with creative designs and styles.
Metro Shoe's latest Season End Sale collection contains the latest variety of new styles like stilettos, pumps, flats, wedges, and formal shoes for women.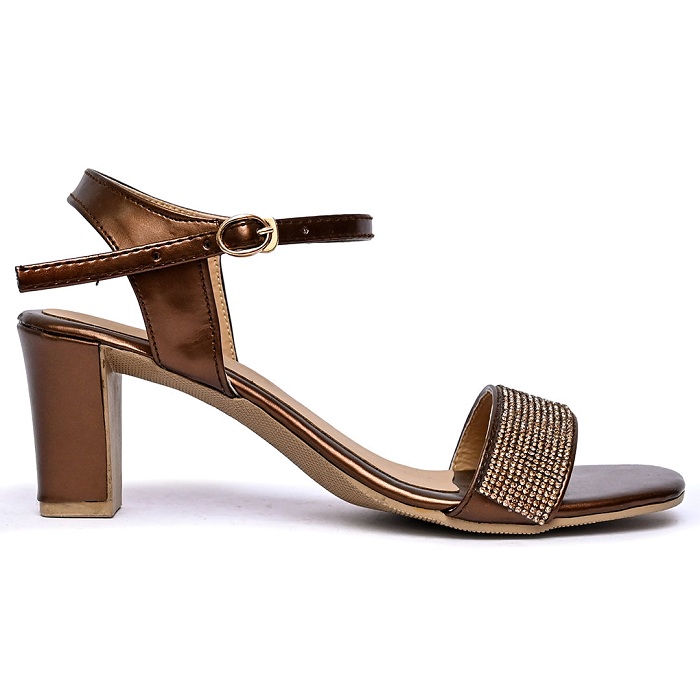 Stylish c.brown color formal wear heel by metro shoes are available at sale prices PKR:1,800 PKR:1,699 only.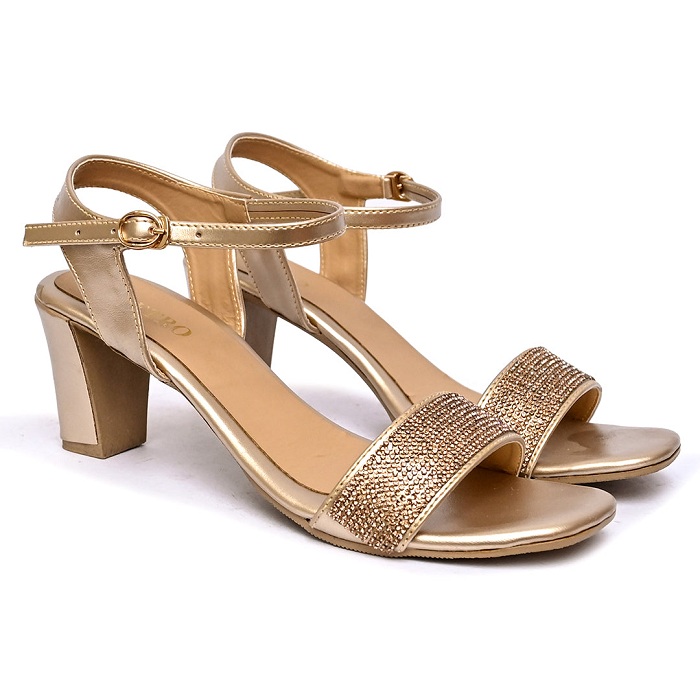 Peach color fancy heels for trendy women PKR:1,800 PKR:1,699 only.
New arrival metro shoes summer heels sale, a stylish black heel for trendy summer look PKR:2,899 PKR:2,029 only.
Stylish grey color trendy style heels for ladies' summer wear PKR:1,600 PKR:1,499 only.
New arrival maroon color ladies' sandals for summer days are available for just PKR:1,400 PKR:1,299 only.
Golden color sandals for ladies wear PKR:1,999 PKR:1,199 only.
Metro Sandals Sale for Ladies
These stylish designs sandals look beautiful and more stylish to wear in the upcoming summer vacation. Get ready to shop online for stylish flat soles and ankle-strap shoes that make you happy the whole day.
It is ideal to wear at Islamic functions, parties, weddings,s or other occasions. Shop online for these sandals at the price of PKR 850 only.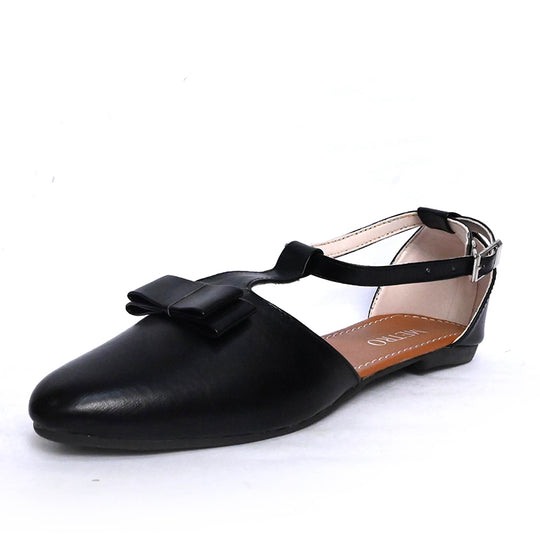 Stylish black sandals for ladies wear PKR:2,798 PKR:1,399 save 50% now.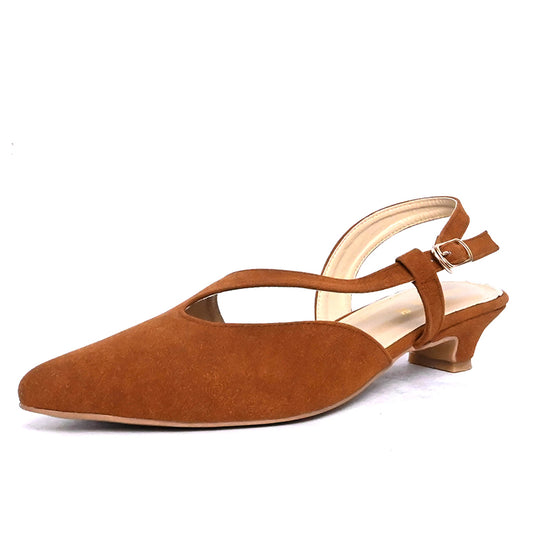 Mustard sandals for ladies wear PKR:5,398 PKR:2,699 only.
Stylish pink color metro sandals for ladies wear PKR:4,798 PKR:2,399.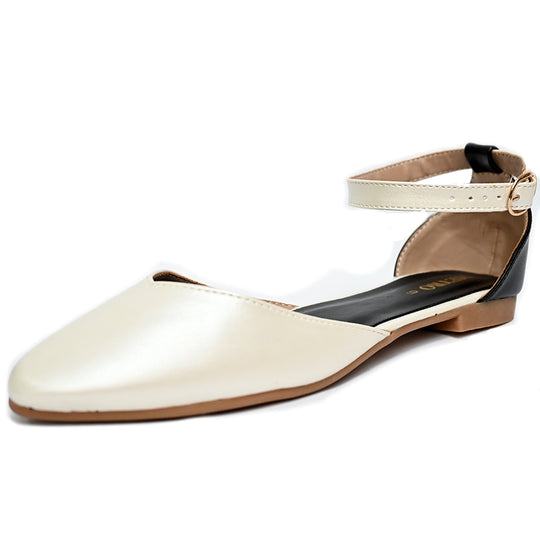 White color sandals for unique winter look PKR:4,398 PKR:2,199 only.
Heel Shoe by Metro
If you want to look more stylish and beautiful then try heel shoes this season 2023. This will make you fabulous with your pretty dress. Furthermore, increase your look with stylish and more comfortable heels in 2023. The price of this shoe starts from PKR: 2000 only.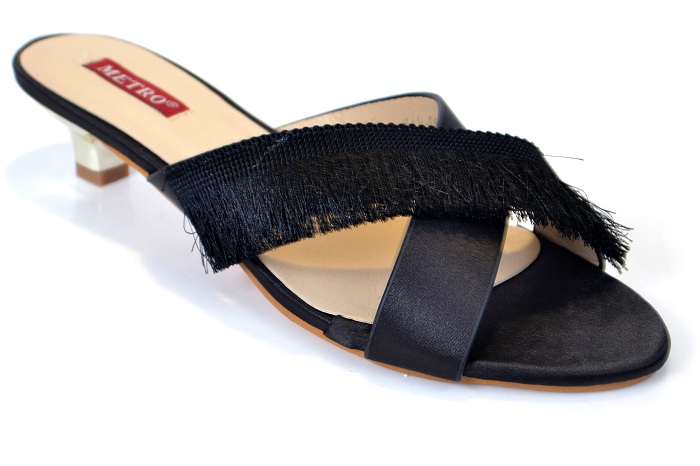 Stylish black color metro shoe heels sale available PKR:2499 PKR:1749 Only.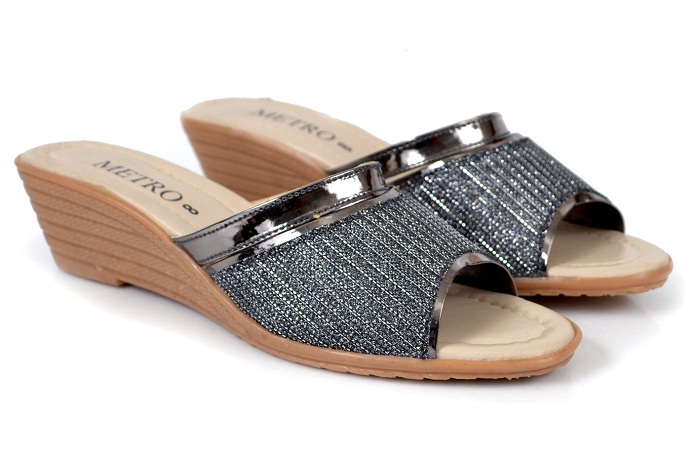 Golden color metro shoe heel for ladies PKR:1299 PKR:909.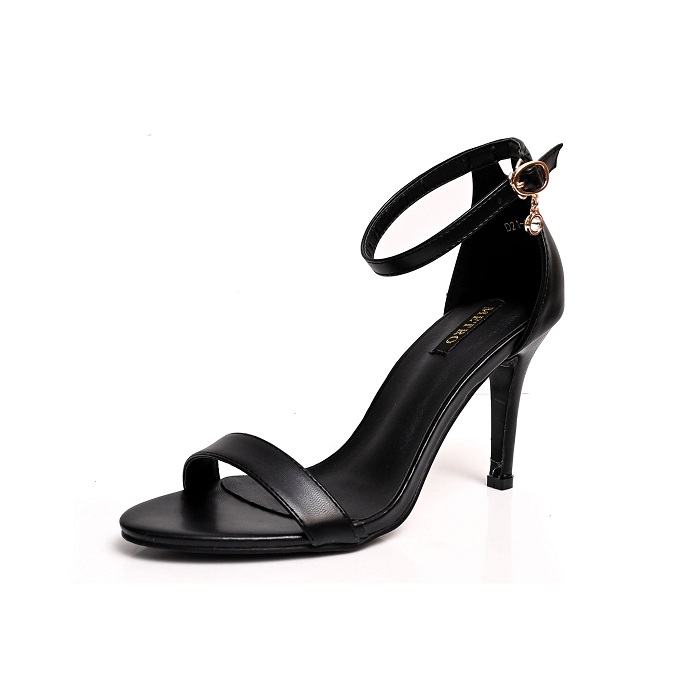 Get a Trendy Eid Look With Metro Shoes High Heel PKR:5699 PKR:4699.
Bridal Wear Metro Shoe Collection 2022:
Furthermore, the metro shoe also provides a bridal footwear collection at a discount price. If you are getting married and worried about your shoes then the metro shoe is the best choice for them. Here you can find trendy styles of bridal wear red heel shoes with unique designs.
Spring-Summer Metro Shoe Collection for women
Get your favorite footwear's new arrival summer shoe collection through online shopping. Don't worry about your footwear, because metro shoes are available 24/7 for their customers. Get ready to shop online for spring/summer shoe collections for women at discount prices.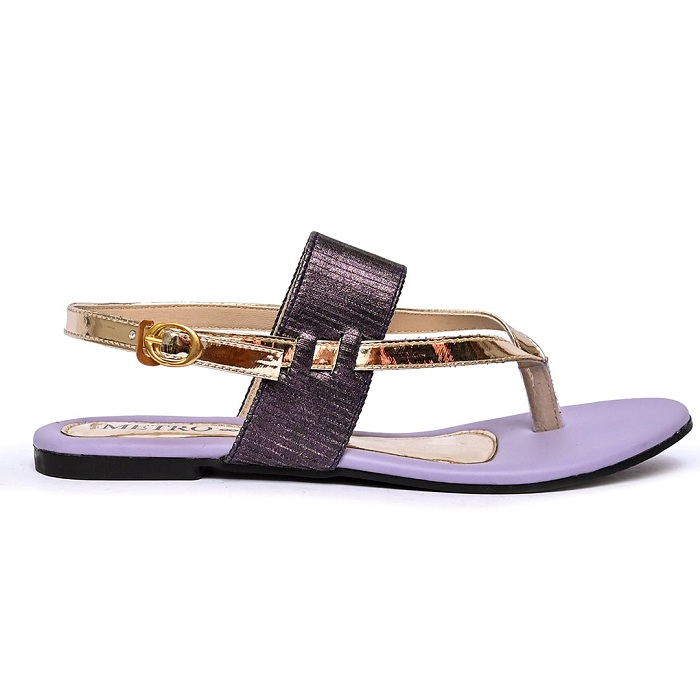 New sale by metro shoes for ladies PKR:1400 PKR:1299 only.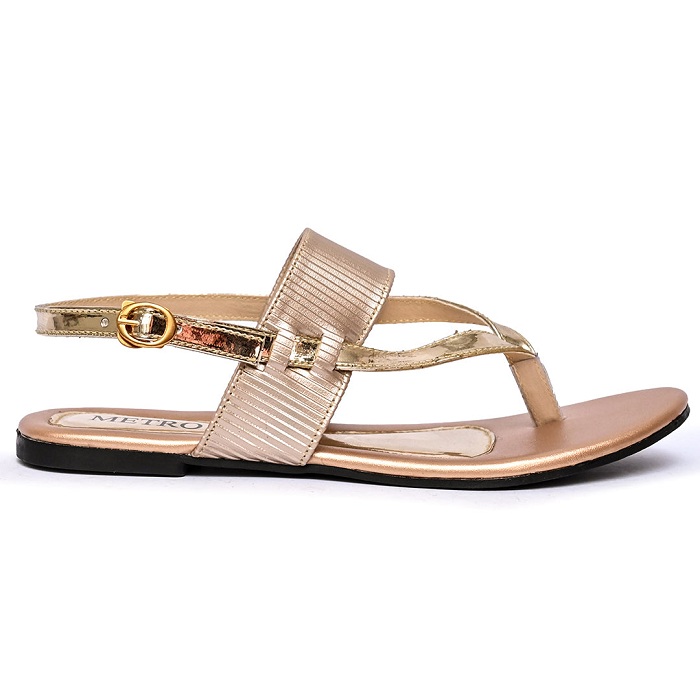 Golden color stylish sandals for ladies wear PKR:1400 PKR:1299 only.
New arrival metro shoe white sandal for summer wear PKR:1300 PKR:1199 only.
Maroon velvet sandals for ladies wears PKR:1500 PKR:1399 only.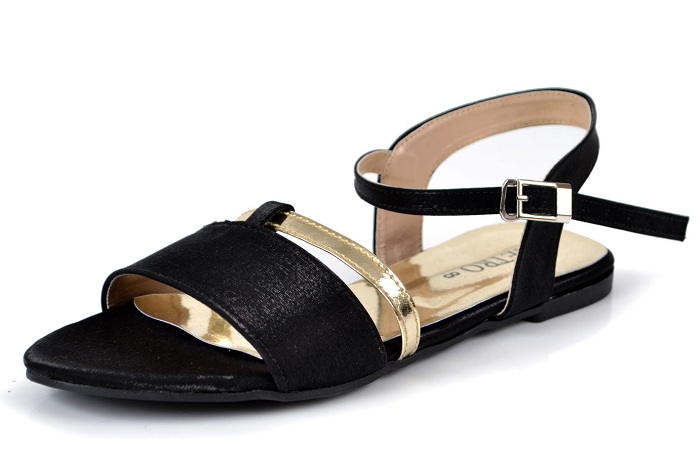 Black & Golden Combination Metro Sandal Available 50% Off Price PKR:1299 PKR:650 Only.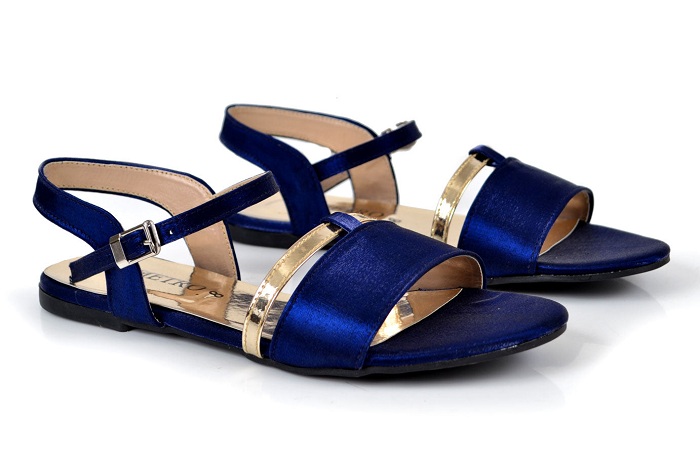 Blue & Golden Color stylish ladies sandal for summer season PKR:1299 PKR:650.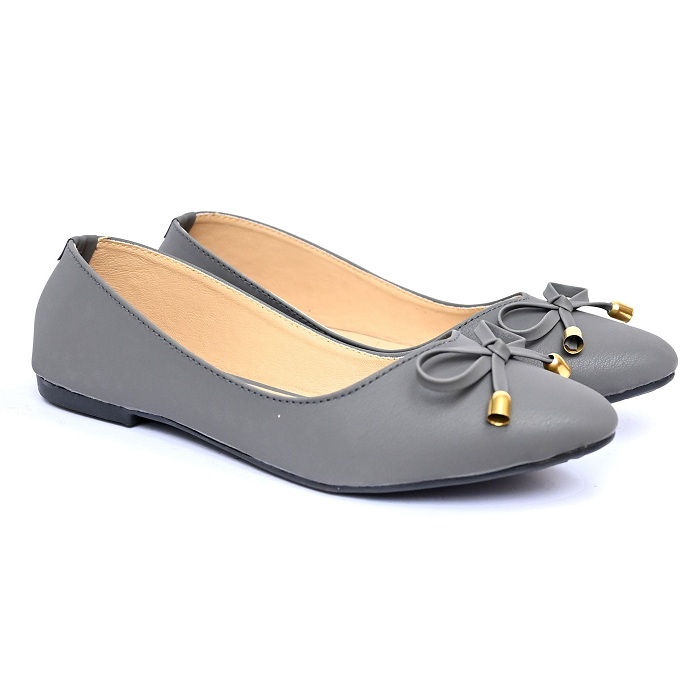 Grey color metro shoe pumps PKR:1199 PKR:600.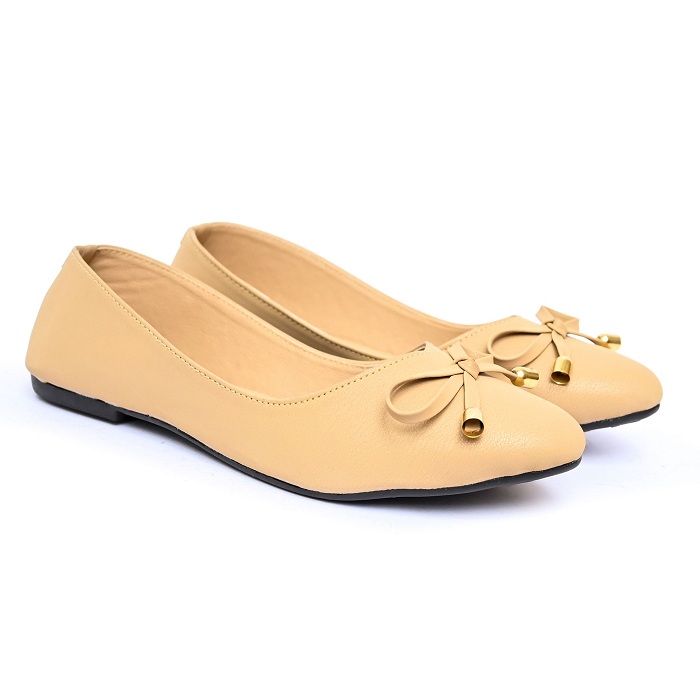 Beautiful cream color ladies pumps by metro shoe brand save 50% off PKR:1199 PKR:600.
Men's wear Metro shoes Sale Upto 70% Off 2023
The latest gents wear metro shoe collection was recently launched in Pakistan at a discount price range. Through Metro shoe gents footwear, you can find boots, sandals, and functions wear shoes at affordable prices. Scroll down this page and get men's wear shoes under one roof.
See More: Ecs Shoes Eid Sale 2023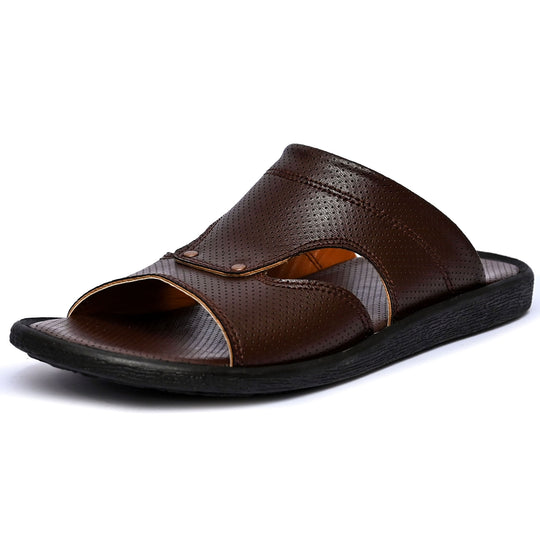 Gent's casual wear slippers PKR:3,598 PKR:1,799 only.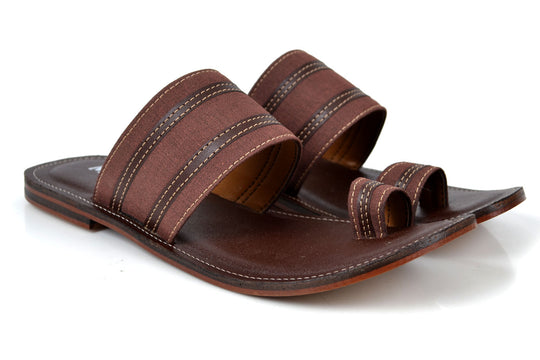 Stylish gent's wear shoes sale available upto 50% off prices now PKR:4,398 PKR:2,199 only.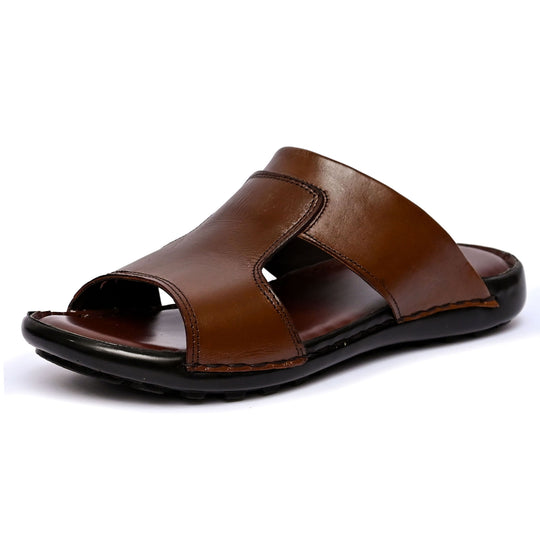 Winter men's wear slippers PKR:4,798 PKR:2,399 only.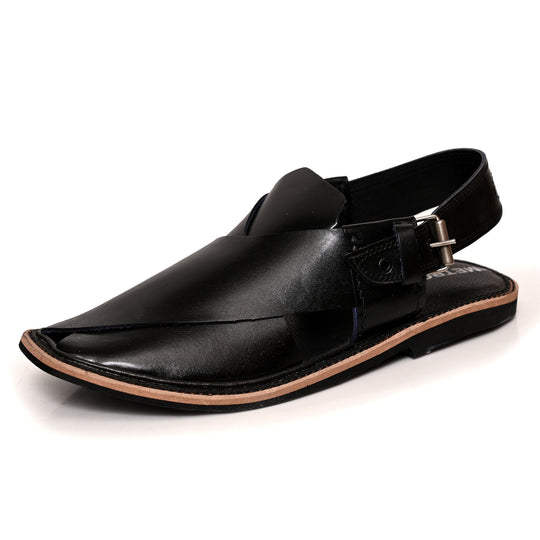 Black Peshawari chappal PKR:4,998 PKR:2,499 only.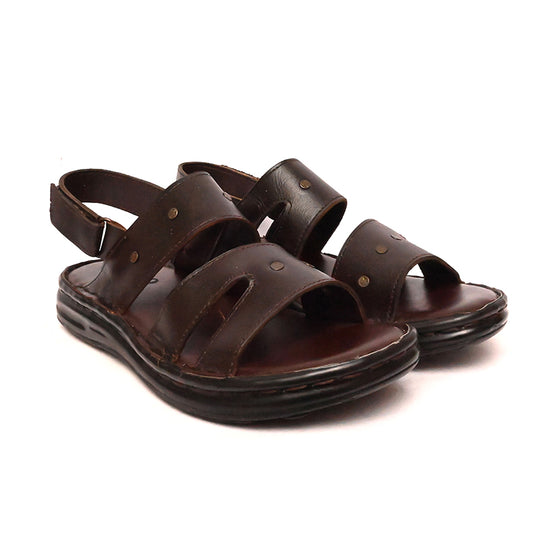 Brown sandal PKR:4,998 PKR:2,499 only.
Kids footwear by Metro Shoes 2023
Kids' footwear by metro shoes is very popular in the whole of Pakistan. Get your kid's footwear through the online Metro shoe official website at a discount price.