Rollover Sale 2022 Kids Wear Flat 50% Off Collection 2022
Rollover Sale 2022 Kids Wear Flat 40% To 50% Off Season End or Clearance Collection 2022 provides outfits at an affordable price range. This brand works with the aim to provide new trendy printed outfits for your kids. Furthermore, these rollover kids wear shirts and pants containing adorable, vibrant, and trendy prints to help the winter journey. From the fall-winter collection, top styles printing outfits help your children to celebrate the joy of childhood.
Here we offer a wide range of Rollover Sale Kids Wear Fall-winter range of tops, shirts, jeans, tights, jackets, ethnic wear shalwar kameez, and Kurti for winter season end collection 2022. This fall-winter season enjoys the best sweats and hoodies with fresh fashion style outfits with quality fabrics. Furthermore, the price of these kids' wear dresses are affordable and you can trust this brand. Here at Rollover kids brand, you can find everything that you need.
Rollover Sale Flat 50% Off Season End Collection's 2022 for Kids Clothing
Rollover clothing brand is famous in the whole world for its best kids wear fabrics quality. Currently, this brand works in all big cities of Pakistan such as Lahore, Multan, Karachi, Peshawar, and many more. Furthermore, this kid's wear clothing brand also delivers online shopping facilities through its website.
Moreover, rollover is the top kids' wear company in Pakistan. As the brand name suggests, this is the pure kids' wear products producing company. Always present in the Pakistani kids wear fashion market with new amazing shopping outfits for your kid's winter wear 2022. Hence, rollover kids wear brand experts are always available 24/7 to help and guide their customers.
Stylish peach color girl net dress PKR:3050 PKR:1830 only.
A cotton creamy kurti for girls wear available for PKR:2290 PKR:1374.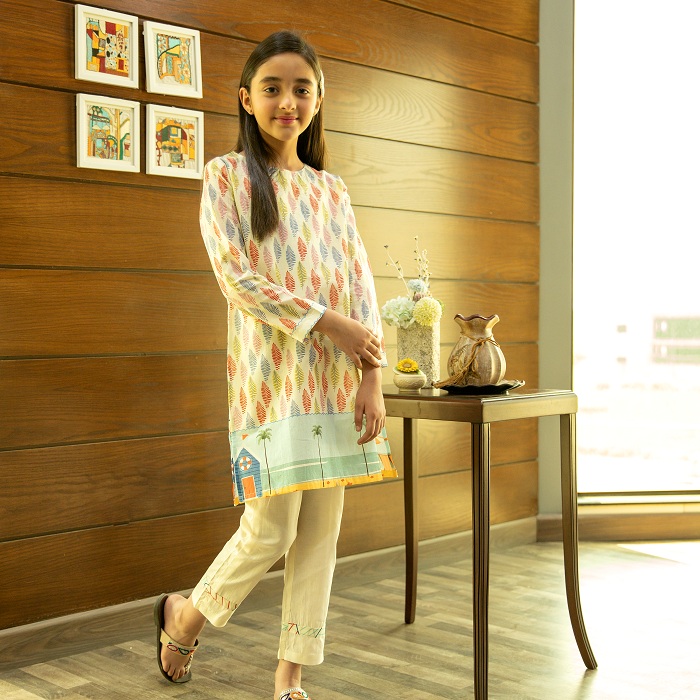 The elegent cotton blue & peach kurti PKR:2290 PKR:1374 save 40% now.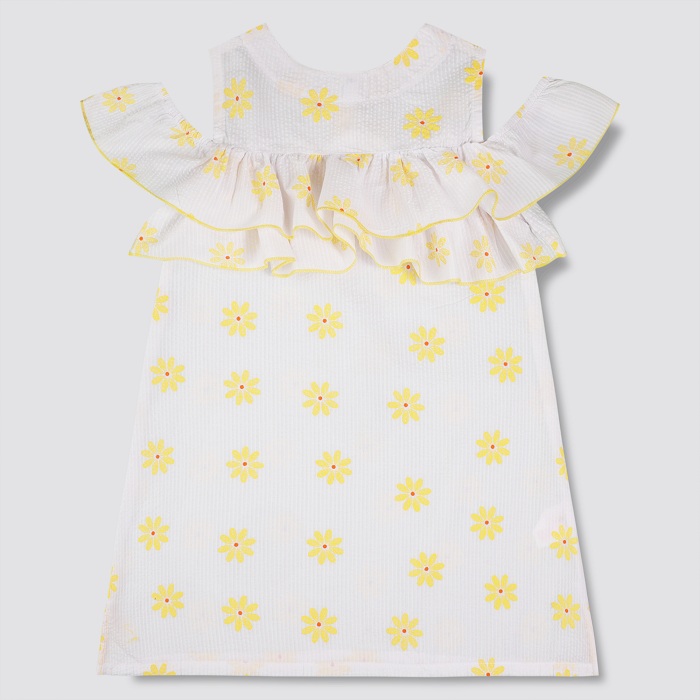 Sunflower Top for Girls PKR:1890 PKR:1323 only.
Stylish summer style white cotton knit top PKR:999 PKR:599 only.
Happy mint t-shirt for kids wear PKR:950 PKR:570 only.
Stylish Red Check Shirt For Boy, best wear on special occasions Available PKR:1790 PKR:895 Only.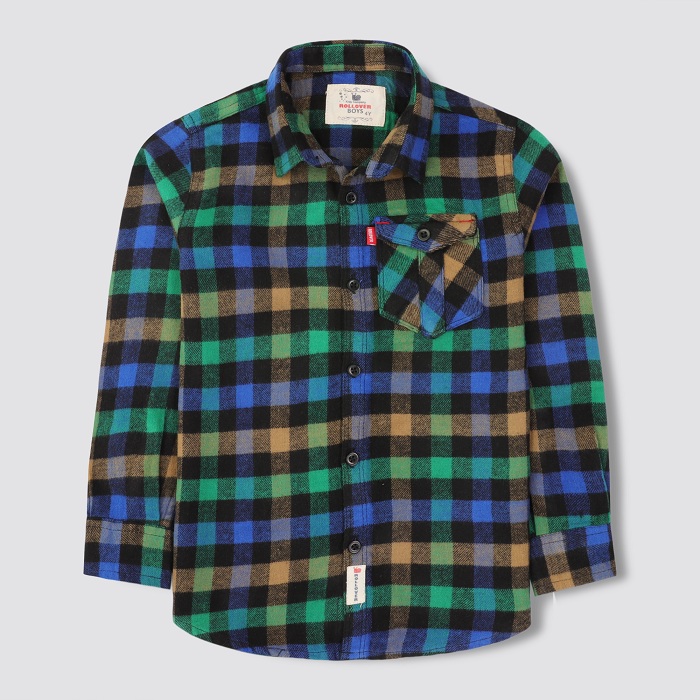 Let's get a classic look with this beautiful blue color check shirt with collar, long sleeves, and pocket on the front available PKR:1790 PKR:895 Save 50% Now.
Get a trendy look with multi checkered flannel shirt available PKR:1790 PKR:895 Save 50% Now.
Blue color stylish hoodie for boys available at rollover online sale 2022 for PKR:1890 PKR:945 Save 50% Now.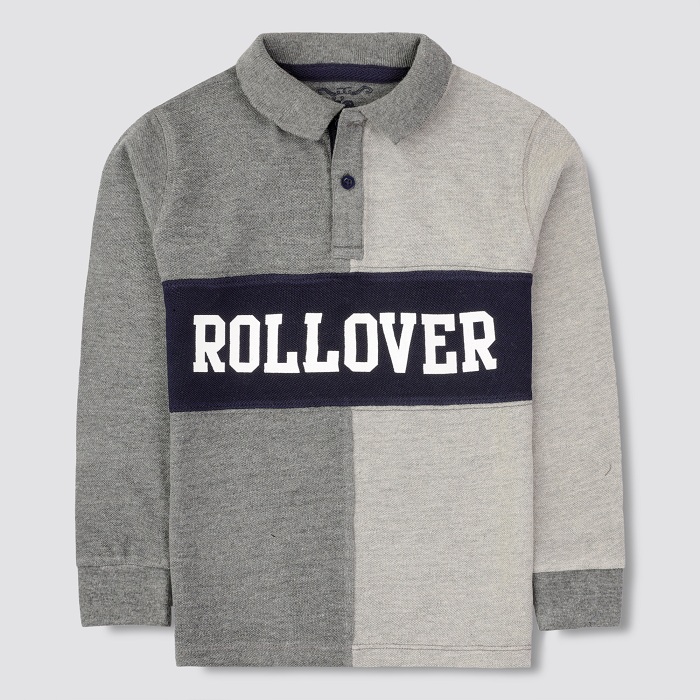 Rollover Grey Color Polo Shirt For Boy's Wear Available PKR:1450 PKR:725 Save 50% Now.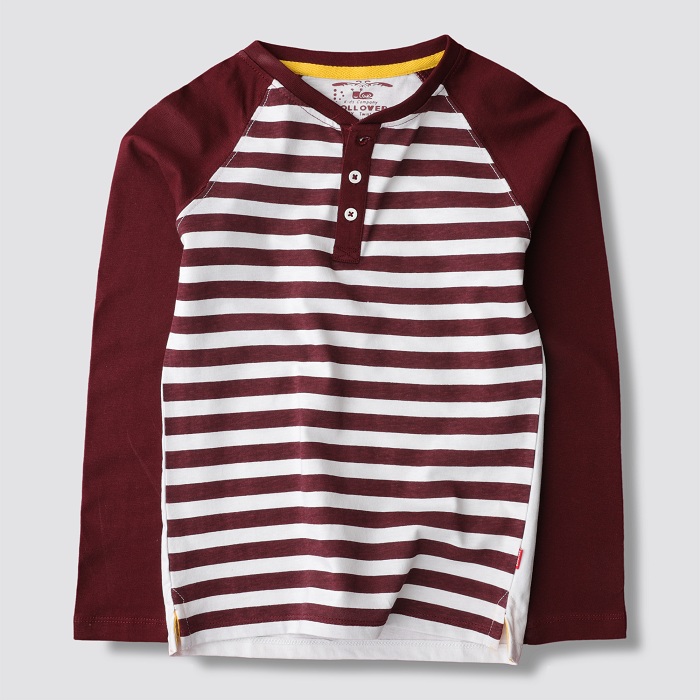 White and Maroon Striped Shirt for Boy's PKR:1250 PKR:625 Saves 50% Now.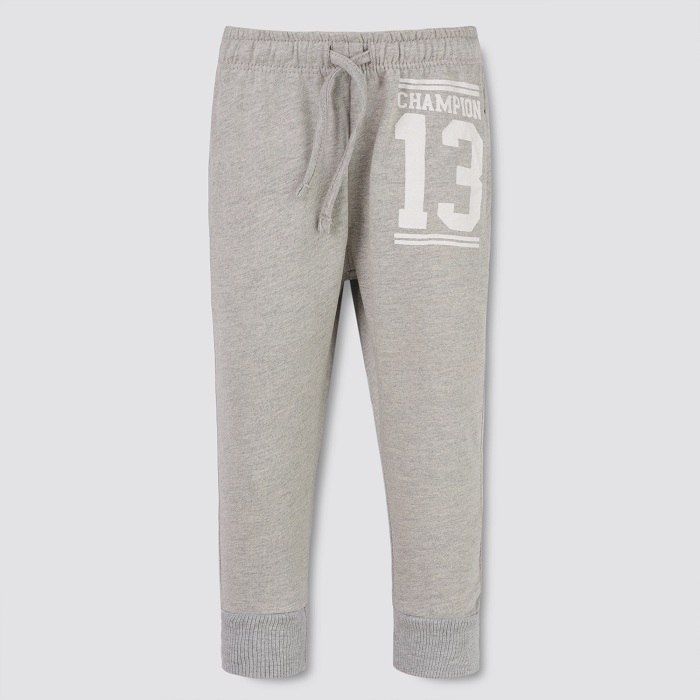 Grey color trousers by rollover brand for boy's wear available PKR:1199 PKR:600 Save 50% Now.
Kids Wear Season End Collection By Rollover Brand 50% Off
If you are facing any difficulties using the website or buying anything. Then feel free and contact the rollover brand customer care number or get online help before delivery. Moreover, your order is always delivered within the given time period.
Stylish white color fair isle sweater for girlswear by rollover brand PKR:3390 PKR:1695 Only.
A beautiful mint color zipper hoodie for girls is available PKR:1890 PKR:945 Only.
Lovely peach color knitted for cute girls available for PKR:3390 PKR:1695 Only.
Mermaid Terry Sweatshirt For Girls Available at sale price now for PKR:1550 PKR:775 Only.
Price Range For Kid's Clothing
The price of these winter kid's outfits shirts and trousers starts from PKR: 1280/- to PKR:4500/- Only. Shop Online