Cocobee Kidswear Sale – Fashion for Kids Clothing 2022
Many famous kidswear clothing brands work in Pakistan, but Cocobee Kidswear Summer Sale or season end Sale flat 30% to 50% off. This year's brand offers a wide range of new kids wearing fashionable clothes. Furthermore, the Cocobee children's clothing brand also provides a wide range of dresses & accessories for your little baby girls and boys. Plus, shop online kids fashion summer/eid clothing collections online at sale prices with free delivery by Cocobee kids wear brand 2021-2022.
As we discuss in the previous post, there is the top kids' clothing brands list in Pakistan 2022. Cocobee is one of the leading kids-wearing fashion labels. enhance your kid's wear clothing in the summer season with bright and colorful dresses. Hence, a perfect dress is the only thing that can provide cute smiles on your children's faces. Furthermore, children are always sensible in the summer/winter season therefore don't waste more time today selecting perfect kids wearing dresses in attractive colors that make them feel pleasant.
Cocobee Kidswear Sale Summer Collection'22|Flat 30% To 50% Off
Many moms are worried that what to wear from an online shop for kids wear? if you don't know what to buy for your kids or want to buy at low prices. Then you are at the right place to find colorful and more attractive eastern as well as western kids wearing dresses by Cocobee brand 2022. Many women want to buy something special for their kids to wear clothing from online stores.
Let's discuss the Pakistani well know kids' clothing brand cocobee clothing. Who started working back in 2016? In a very short time period, the journey of cocobee brand dresses for baby girls and boys. Meet up the best kids' clothing fashion label in Pakistan with a wide range of kids' desired outfits. To explore new kids' clothing and designs, don't need to spend many hours on useless blogs. Just visit stylostreet.com and search for your favorite kids' brand in the search bar.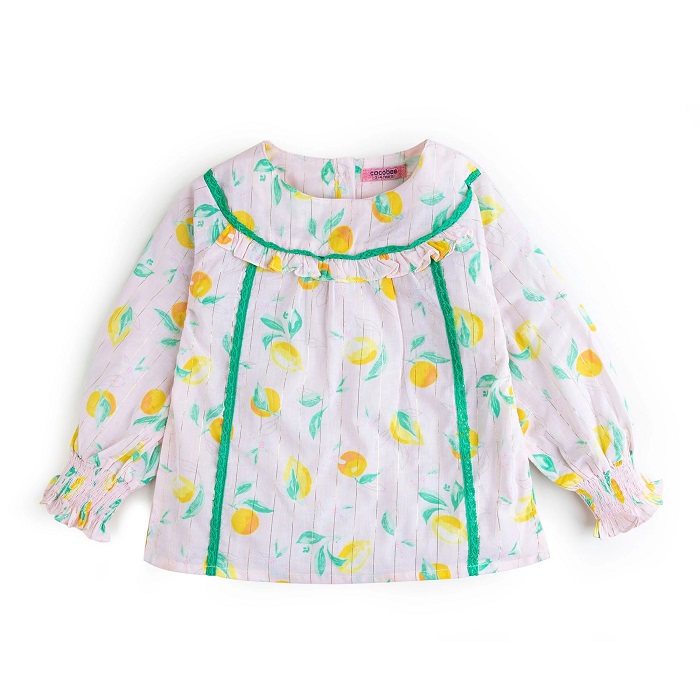 Cocobee stylish baby girls wear summer ruffled top available for PKR:2,590 PKR:1,295 only.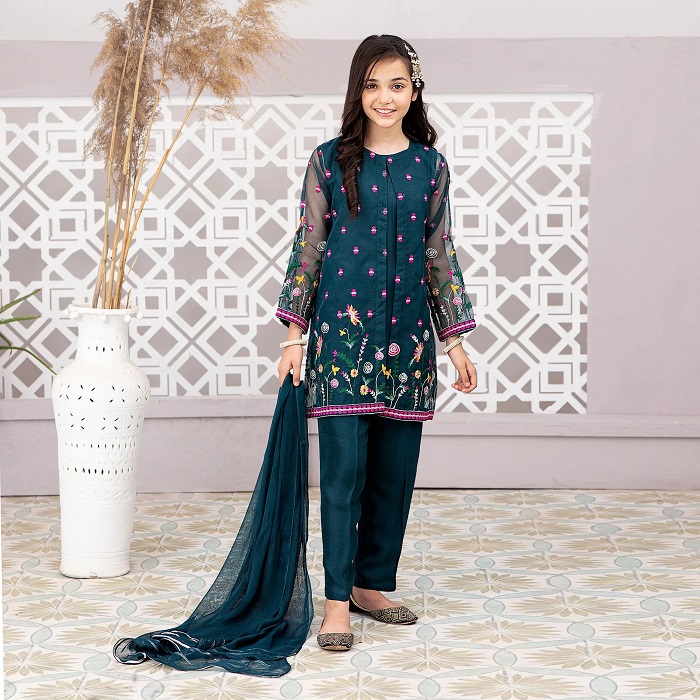 Formal embellished 4piece tilla work open front style outfits PKR:8,090 PKR:4,045 only.
Blush pink embroidered suit with pearl and organza finishing on daemon and sleeves PKR:7,190 PKR:3,595 only.
Get a classic formal look by wearing this red dress PKR:7,990 PKR:3,995 only.
White printed frock for girls this summer available PKR:2,890 PKR:1,445 only.
Stylish golden masoori dresses for a perfect girls' look PKR:6,190 PKR:3,095 only.
Girls' casual wear printed frock PKR:1,890 PKR:945 only.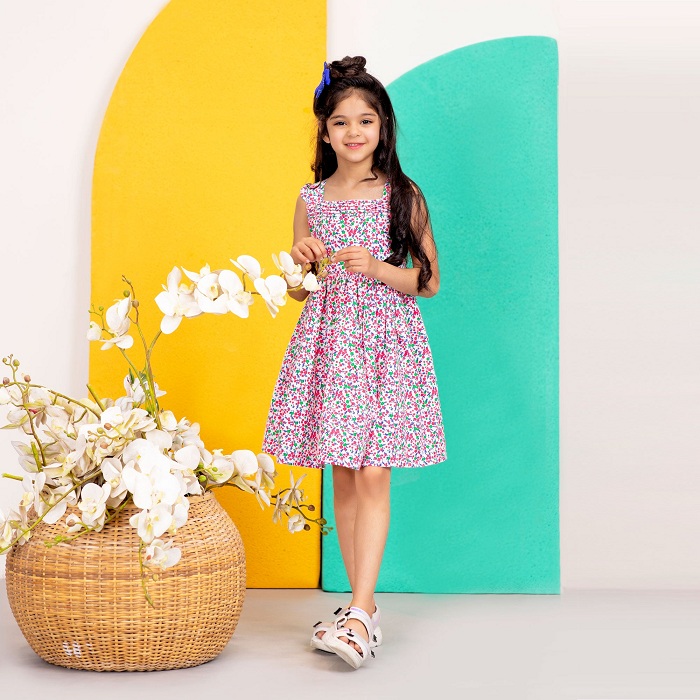 White Printed Lawn Frock For Girls Available for Rupees.2690 Rupees.1883 Save 30% Now.
New style floral printed white frock Rupees.2890 Rupees.2023 Save 30% Now.
Let's get the cutie's summer look with this round neck with full sleeves with embroidery PKR:2,890 PKR:1,445.
Sleeveless embroidered top PKR:1,890 PKR:945.
Cocobee Boy Season End Dresses Sale
Here we are sharing cocobee brand season-end sale dresses for boy's wear. All classic formal wear dresses available up to 50% off prices in Pakistan.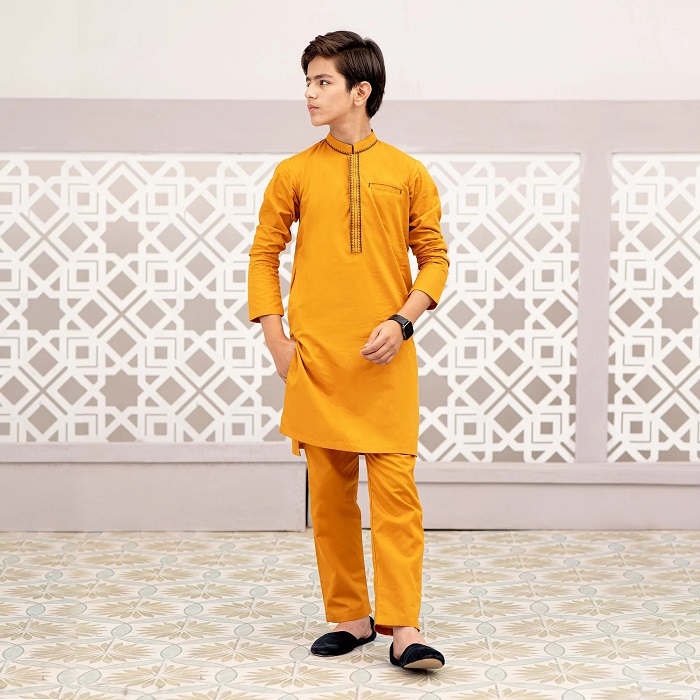 Embroidered yellow kurta pajama for boy's PKR:4,390 PKR:2,195 only.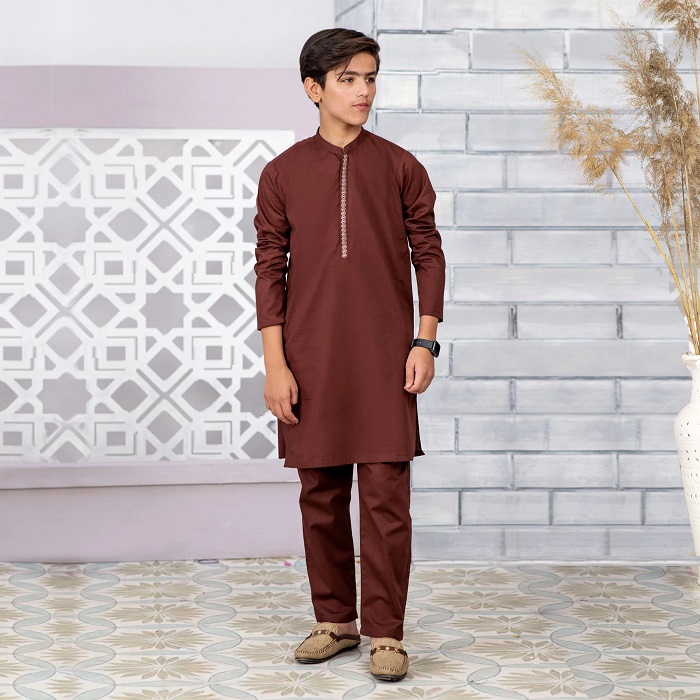 Classy brown kurta PKR:4,390 PKR:2,195 only.
Purple embroidered kurta set PKR:4,390 PKR:2,195 only.
Stylish white suit for teen boys Rupees.3890 Only.
Royal Blue Suit for Boy's Rupees.4690 Rupees.3890 Only.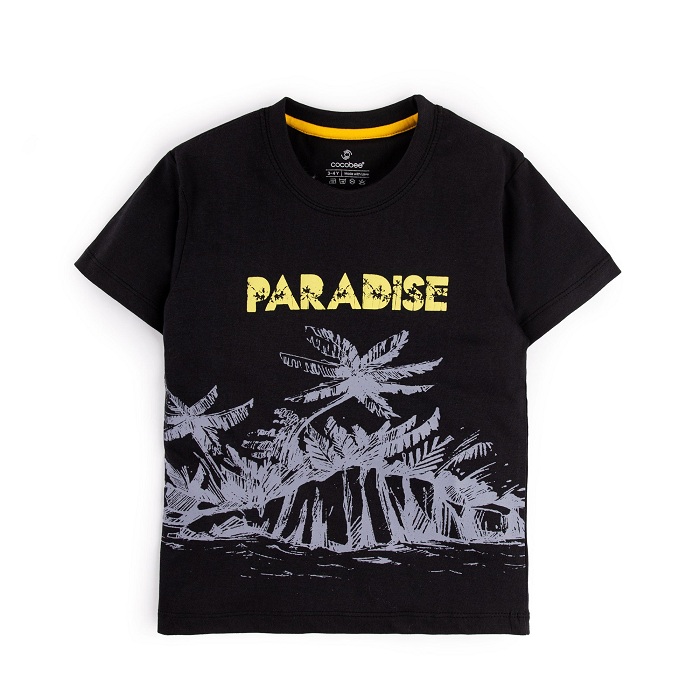 New casual wear paradise t-shirt by cocobee brand for boy's wear avaialble for PKR:1,490 PKR:745 save 50% now.
Girls and Boys Cocobee Sale flat 50% off on Season End Collection 2022
Furthermore Cocobee Kidswear Sale clothing brand never compromised on the quality of garments. And always try to provide a huge variety of new kids wear clothing according to consumes acceptance. Therefore, this children's clothing brand makes the first preference by many moms.
Get colorful and new designs of kidswear Pakistan winter clothing ready-to-wear shirts, jeans, jackets, coats, sweaters, and many other products. Furthermore, this brand spends many hours finding the perfect color and elegant cuts for kids wearing clothing. Or you can also find your baby girl's frocks, jeans, rompers, babies' wear outfits, and many other products. However, this company will maintain its trendy winter/summer collections for boys as well girls wear collection 2022.
Let's get the cool summer graphic print t-shirt PKR:1,490 PKR:745.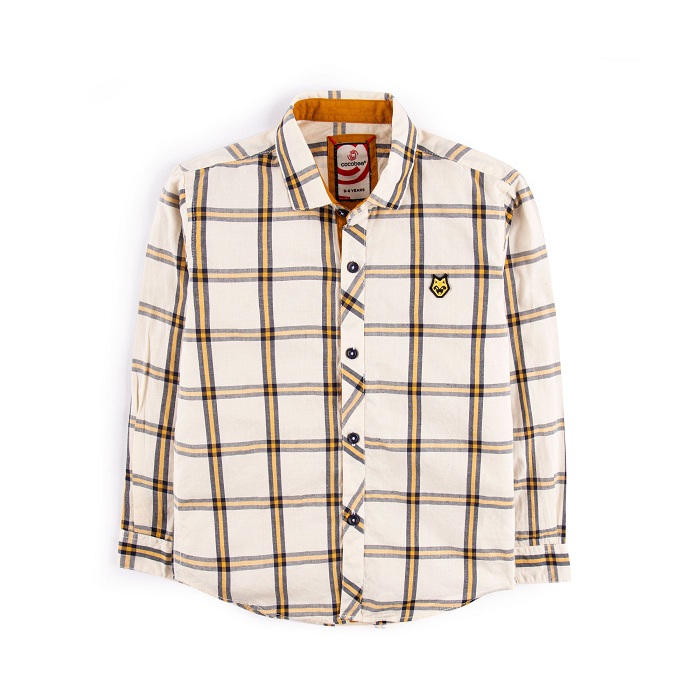 Beige color lining shirt for summer Rupees.2090 Rupees.1463 Only.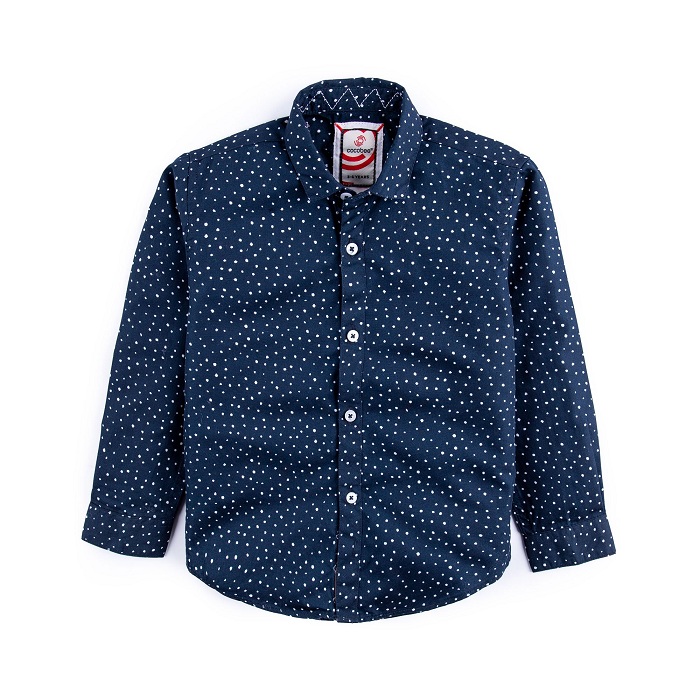 Navy Dotted Shirt for boys by cocobee brand available Rupees.2190 Rupees.1533 Only.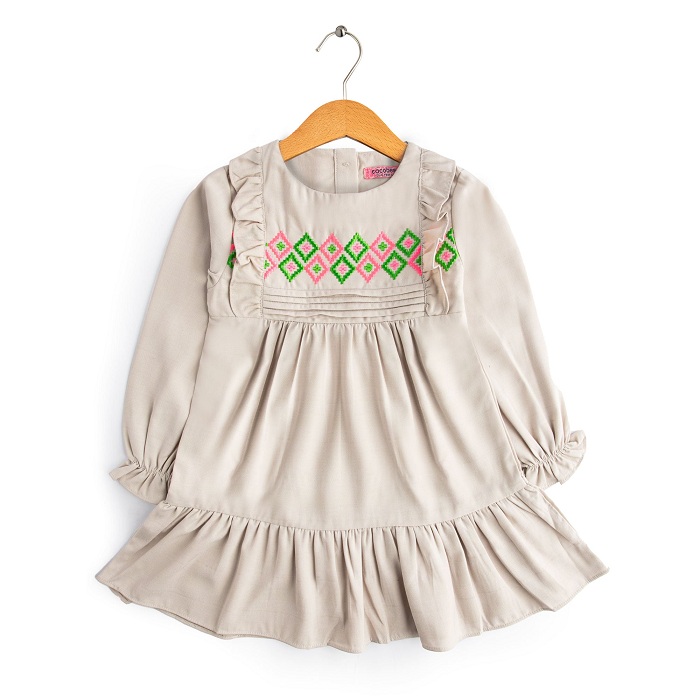 Beautiful Frill Yoke casual wear top with round neck available for PKR:2290 PKR:1145 Save 50% Now.
Trendy orange color tops for girls wear by cocobee brand available 5o% off-price now for PKR:2290 PKR:1145.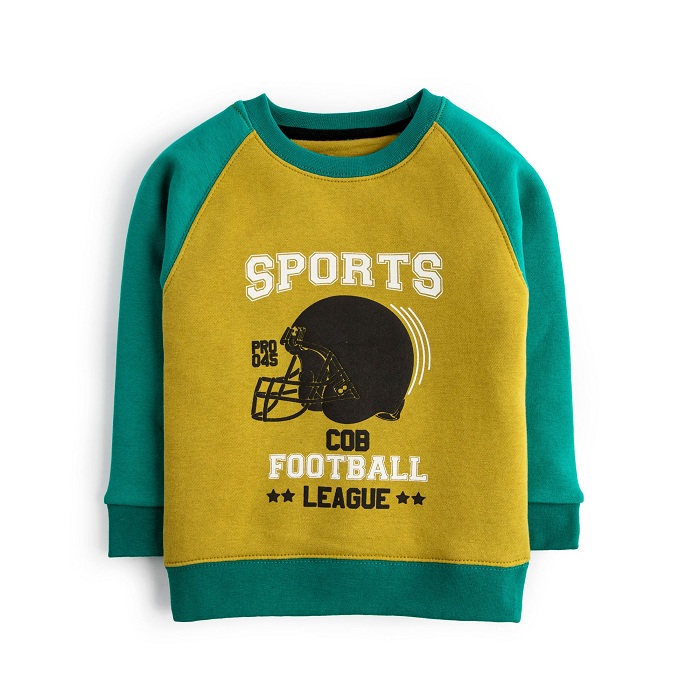 New Style sports sweatshirt for boys wears available at sale price now for PKR:1990 PKR:995 Save 50% Now.
Beautiful Mint color sweatshirt for girls wear available for PKR:2290 PKR:1145 Save 50% Now.
Blue corduroy top for girls available for PKR:1790 PKR:895 Save 50% Now.
Stylish sky blue color roller bear sweatshirt for boys wear available PKR:2290 PKR:1145.
Black and a red check shirt for casual wear available at sale price now for PKR:2390 PKR:1195 Save 50% Now.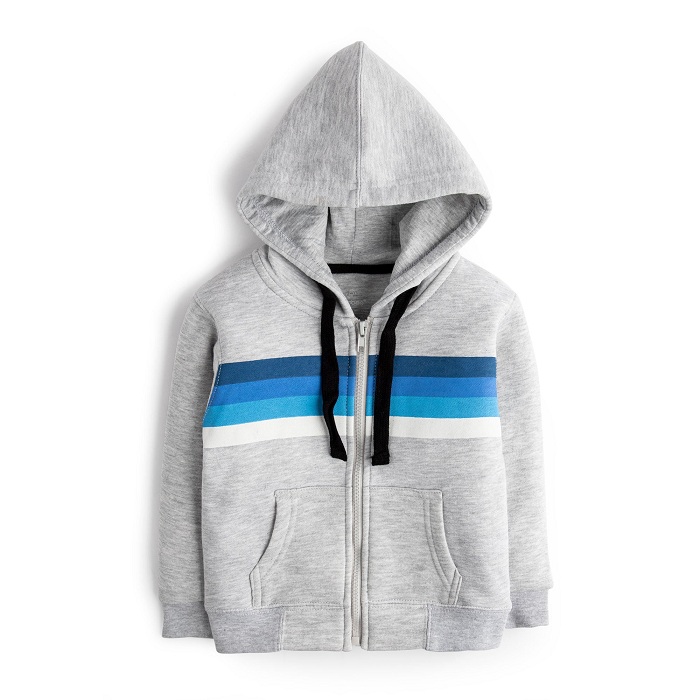 Stylish blue striped hoodie for boys for sale price PKR:2890 PKR:1445.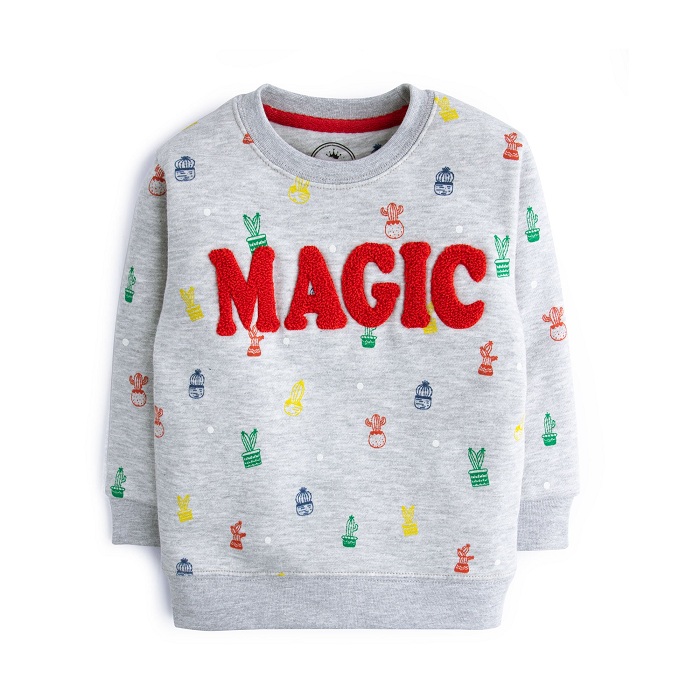 A beautiful magic sweatshirt for girls to wear is available PKR:2690 PKR:1345 Save 50%.
lovely blue color embroidered top for girls wear available for PKR:2390 PKR:1195.