Khaadi Sale On New Arrival Summer 3 Piece Lawn Collection 2023
New arrival summer Khaadi 3 piece lawn sale 2023 (stitch, unstitch) collection Upto 70% Off is now available on online stores with a special Khaadi Sale Lawn for a fixed time period.
The summer season is breaking all previous records in Pakistan. That's why the summer stuff lawn has recently launched in the new arrival 2023 collection by Khaadi. And for all Pakistani customers, these dresses have been set up on sale. Hence you can now buy from the top brand in Pakistan at a sale price which is a golden chance for all of us.
Khaadi Sale Lawn 2023
In 2023 the covid-19 made everything online and due to this virus, fashion had become a dream for every woman. That was the most critical situation after the virus started spreading but now everything is under control.
Hence you can start the journey of your fashion life from a new start and obviously, nothing could be better than Khaadi for you.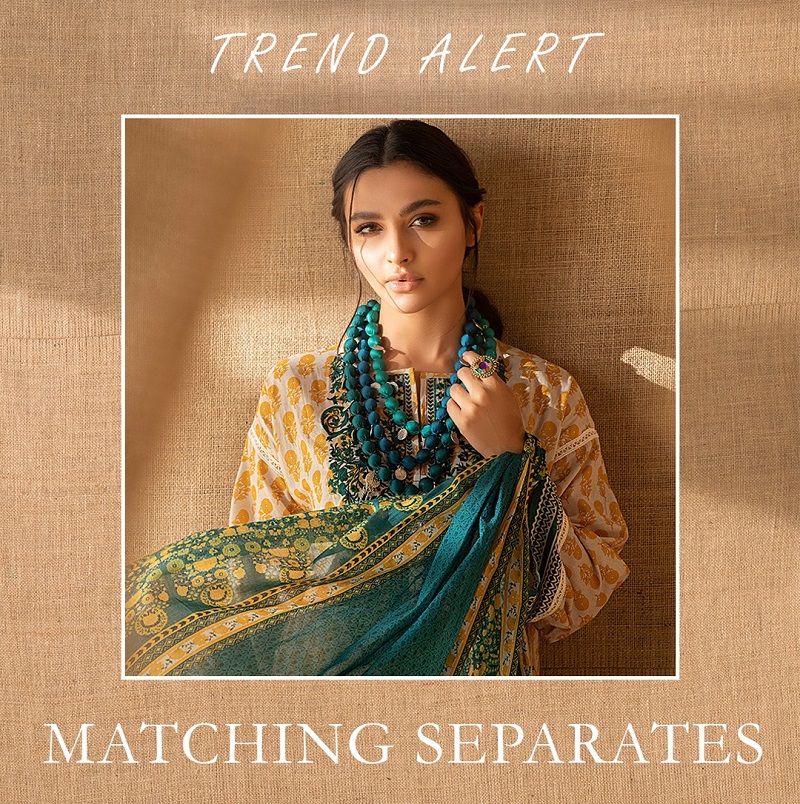 Stitched + Unstitch Items
The new arrival has a sale on all types of dresses. Hence if you are willing to buy stitch 2-piece or Khaadi 3 piece lawn sale 2023 dress then you can choose one from below.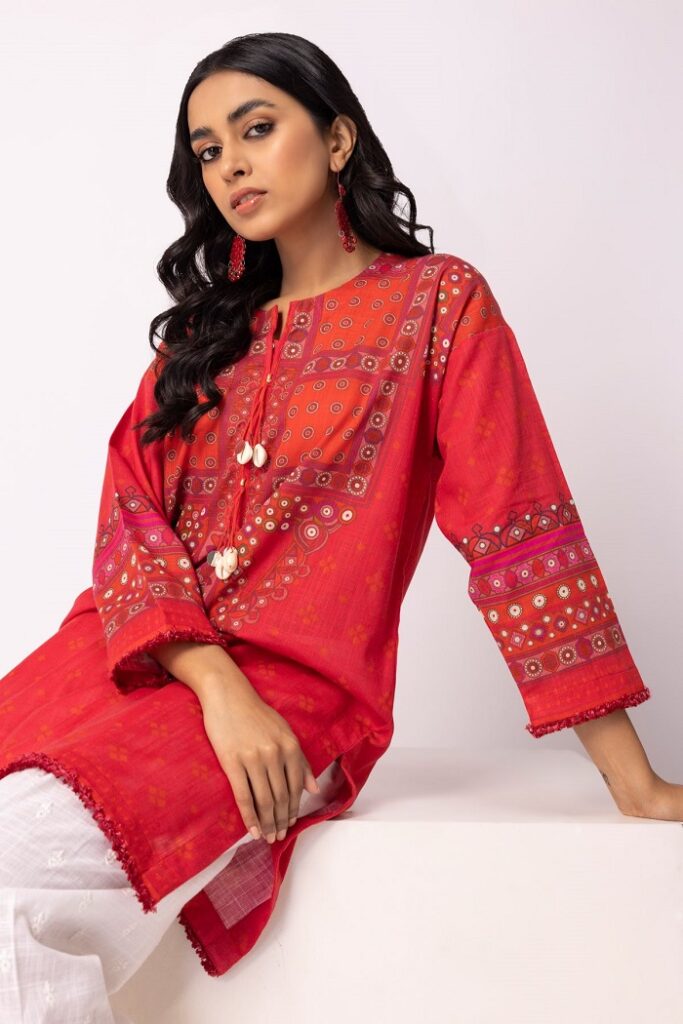 Drop shoulder printed multi-color cotton kurta PKR:3,990 PKR:1,995 only.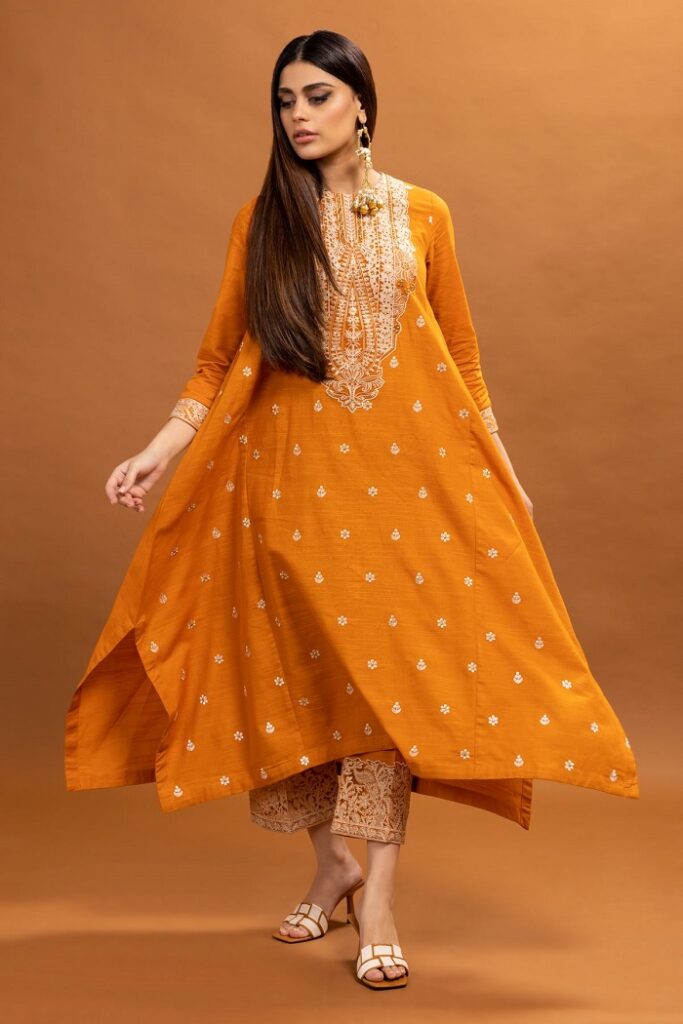 flared embroidered rust color kameez PKR:6,990 PKR:3,495.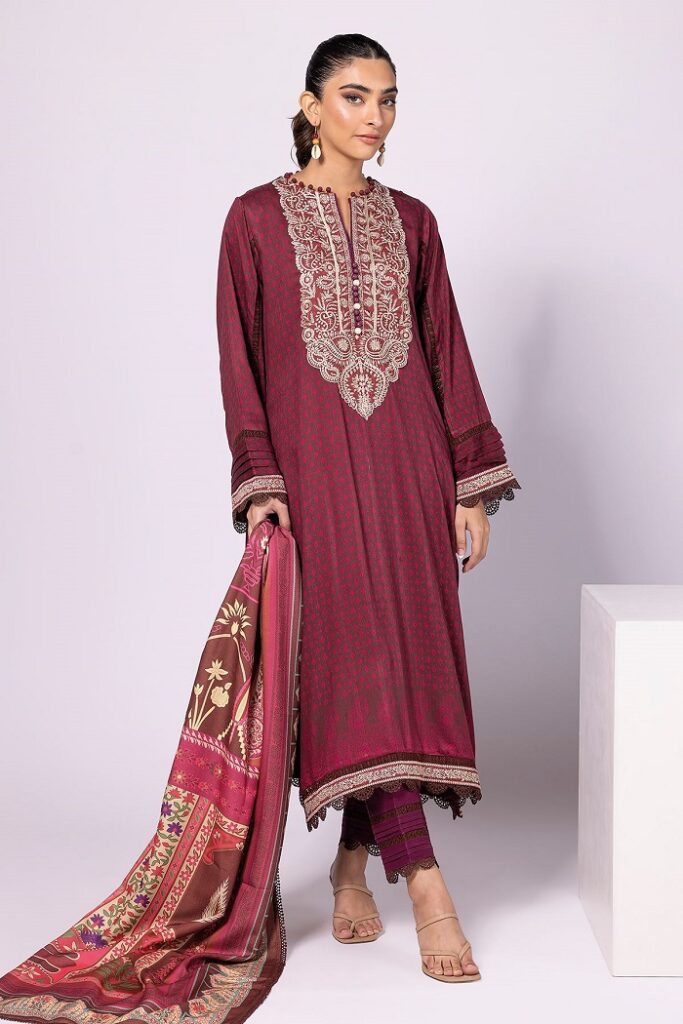 Get a perfect festive look by wearing this embroidered marina 3-piece suit PKR:4,990 PKR:2,994 only.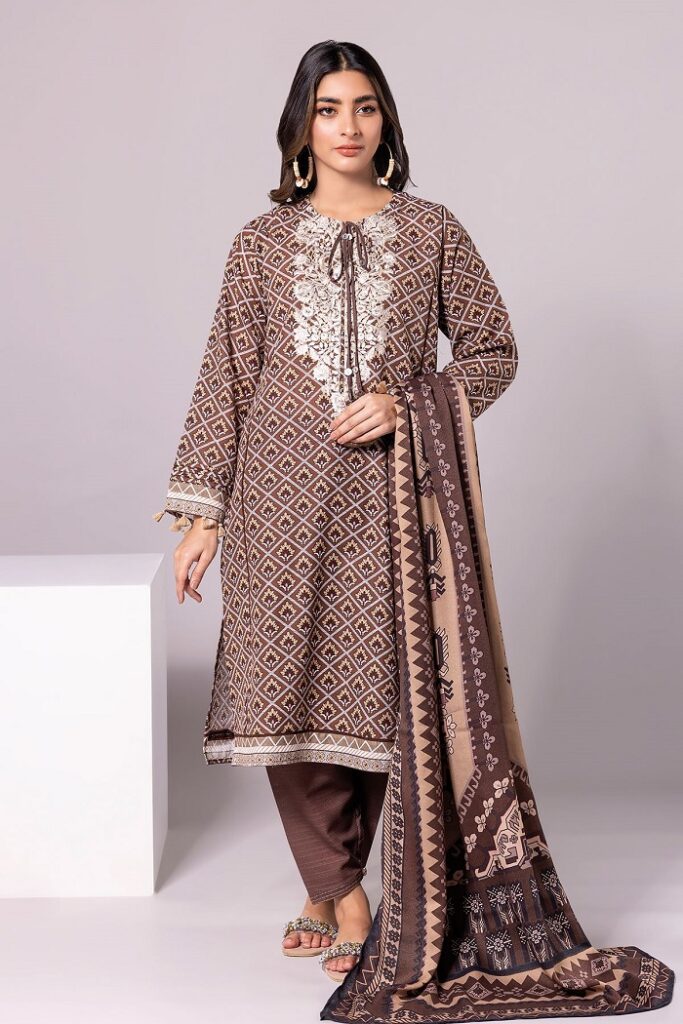 Brown color digitally printed lawn fabric 3-piece unstitched suit PKR:4,190 PKR:2,514.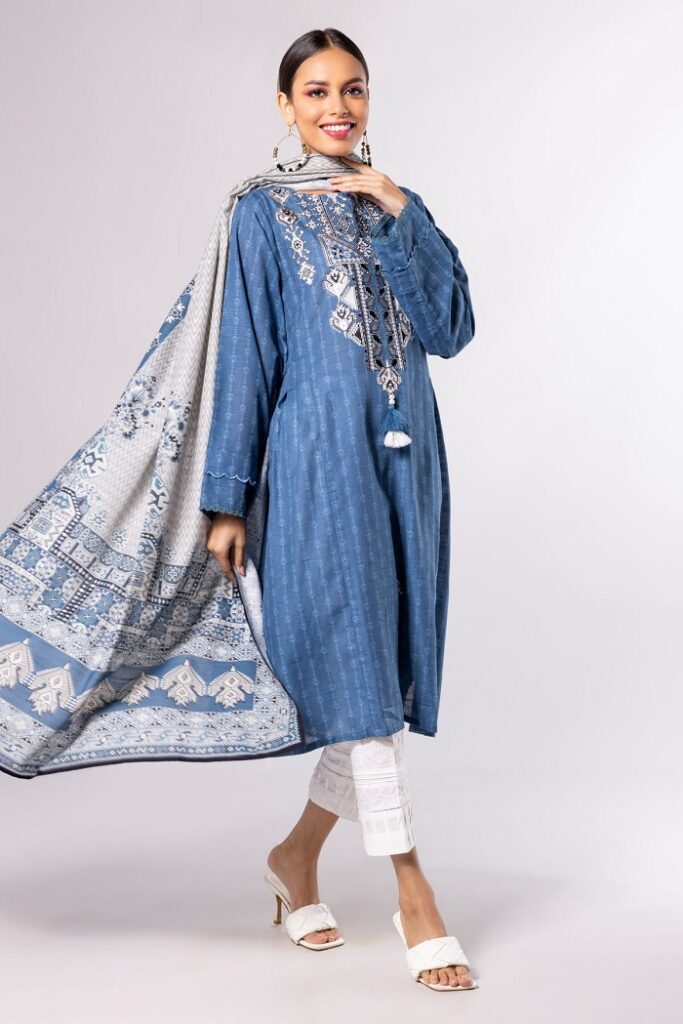 Blue printed khaddar top dupatta PKR:3,490 PKR:2,094.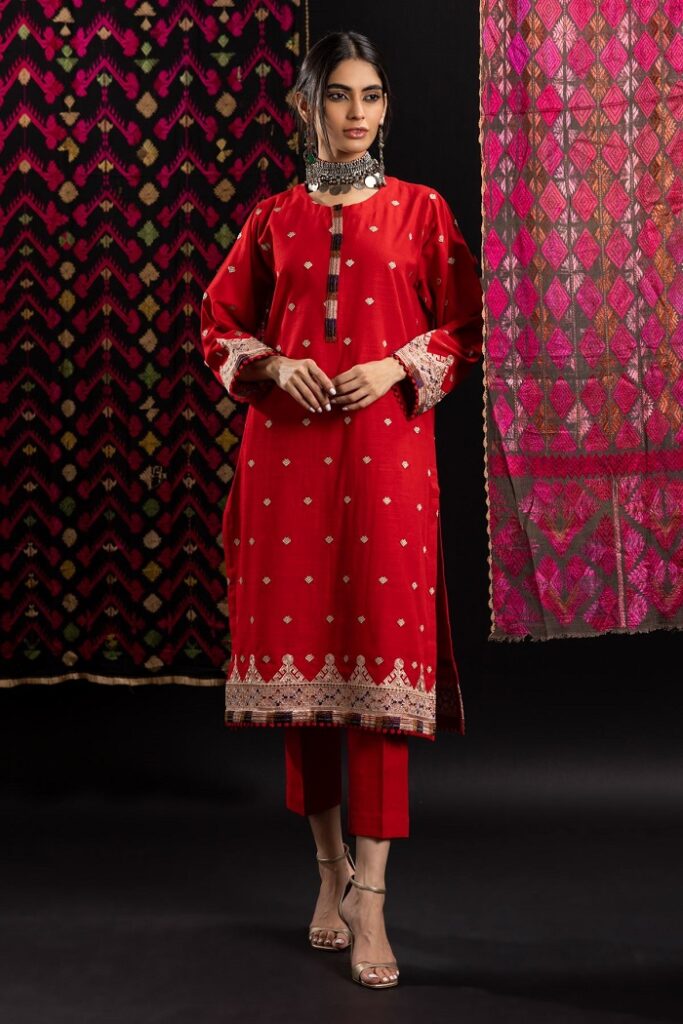 Embroidered classic kurta PKR:5,990 PKR:2,995.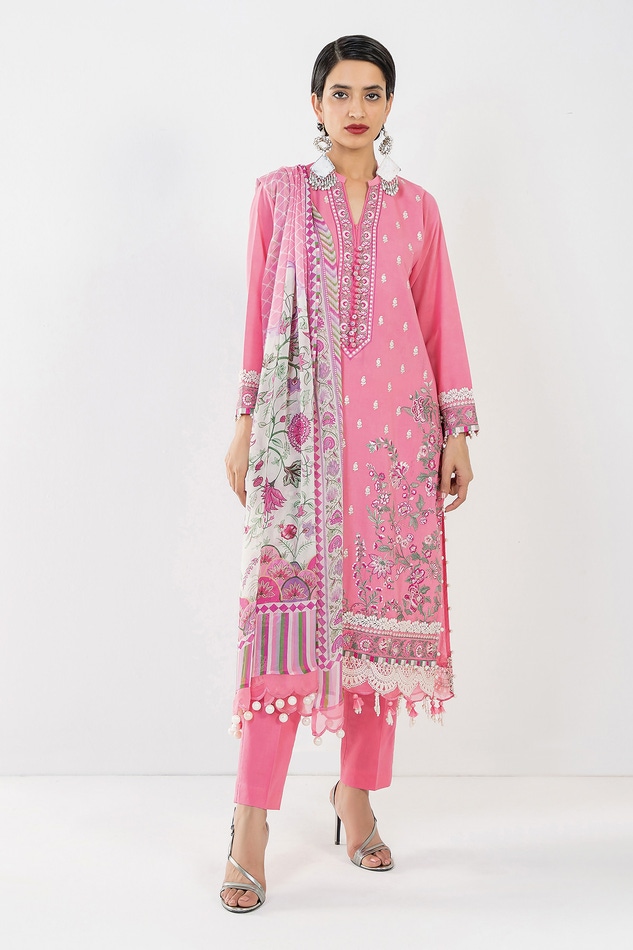 Pink printed embroidered cambric 3piece suit for women PKR:6,790 PKR:3,395 only.
Yellow-dyed embroidered 3-piece unstitched suit PKR:8,090 PKR:4,095 only.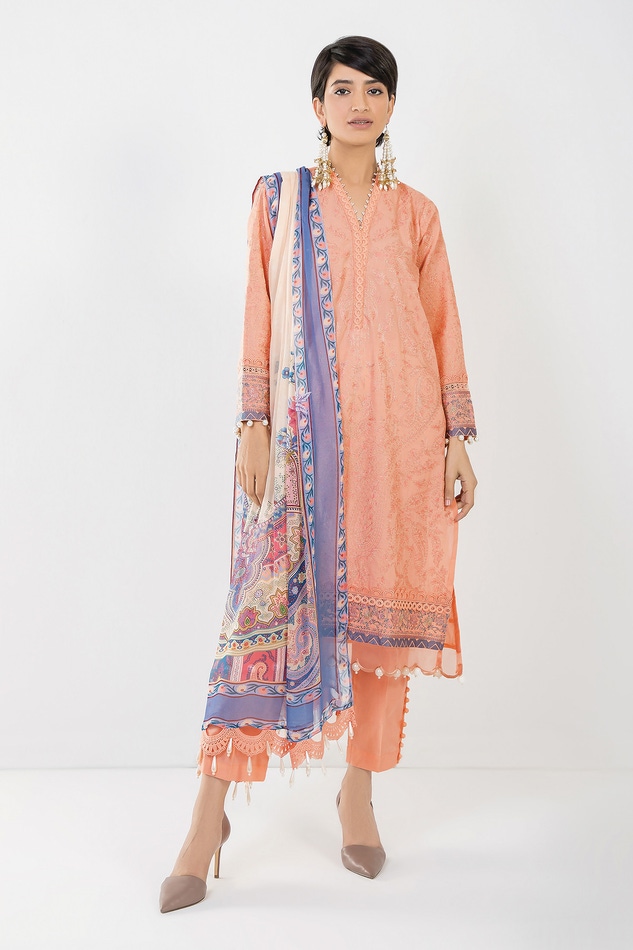 Lovely coral color printed embroidered cambric 3piece suit PKR:7,290 PKR:3,645.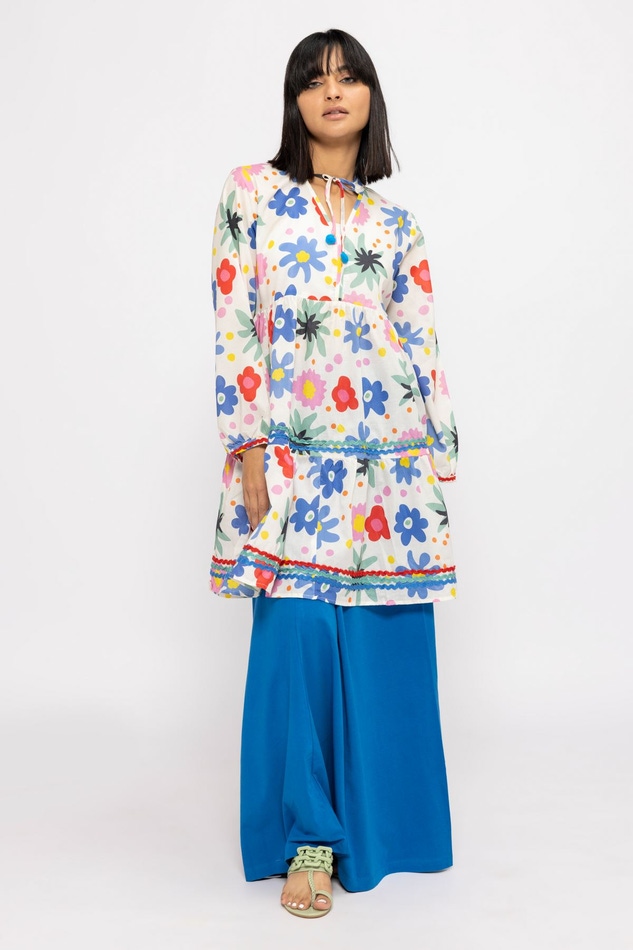 Tiered Tunic multi-color suit PKR:3,490 PKR:1,745 only.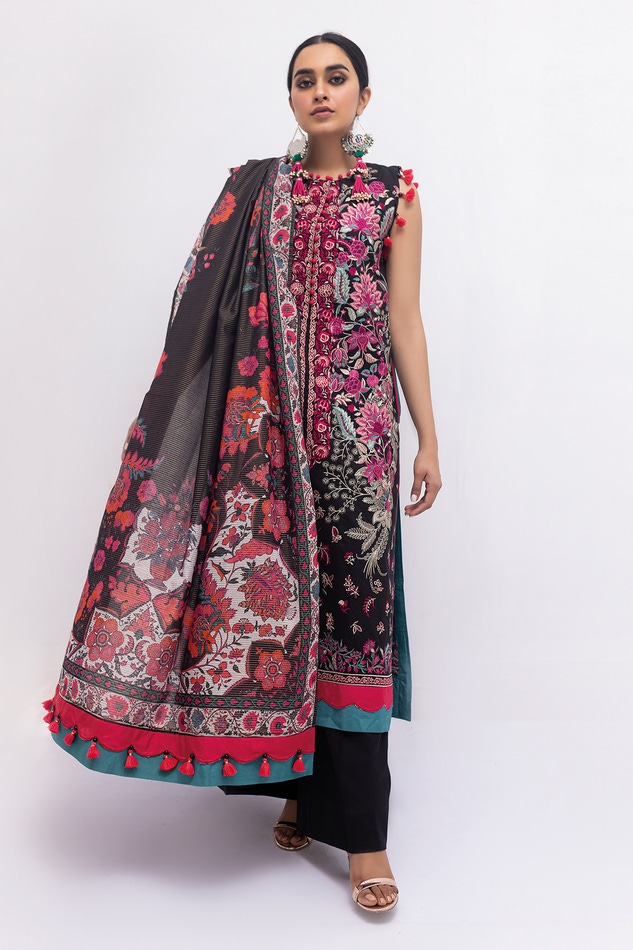 Stylish black embroidered cotton viscose 3piece suit PKR:7,890 PKR:3,945 only.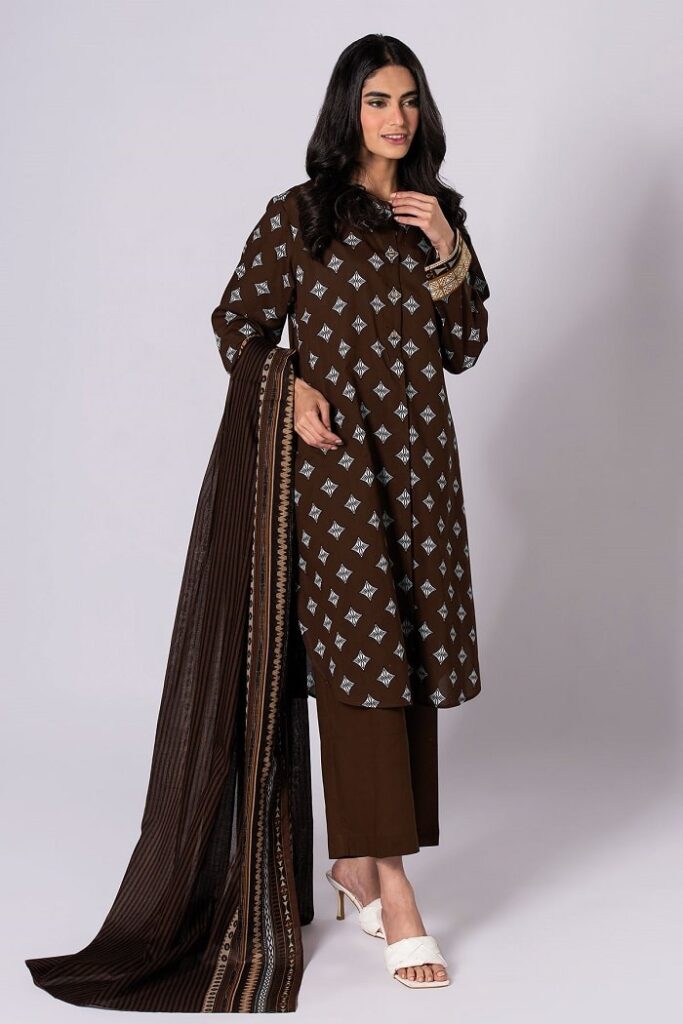 Stylish brown color printed lawn 3 piece unstitched summer suit PKR:2,790 only.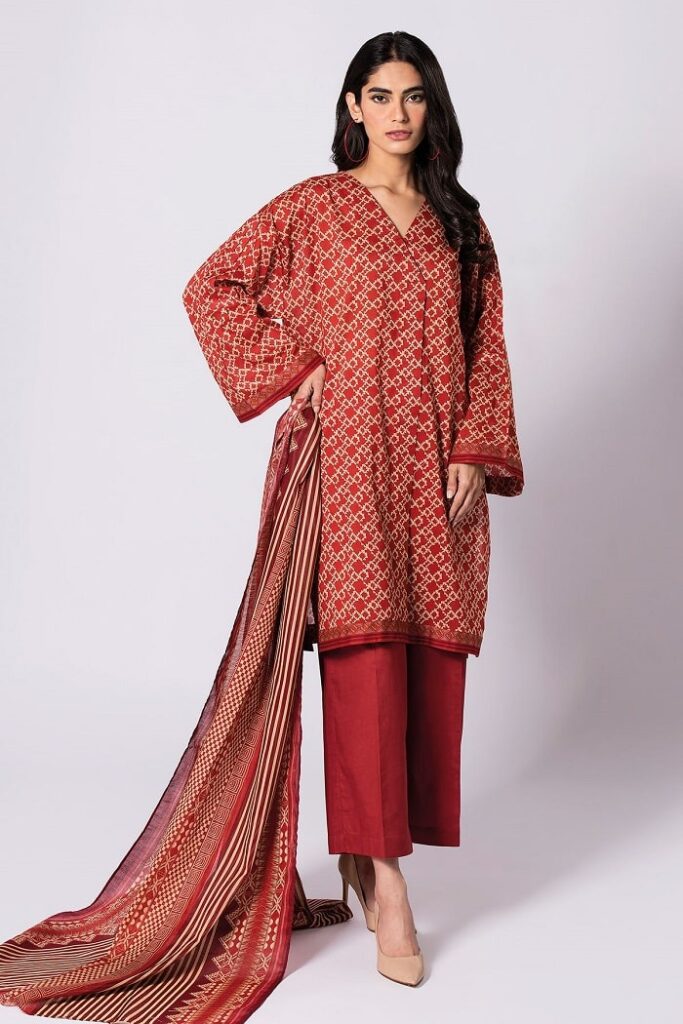 Printed lawn maroon color summer unstitched 3 piece suit for women PKR:3,090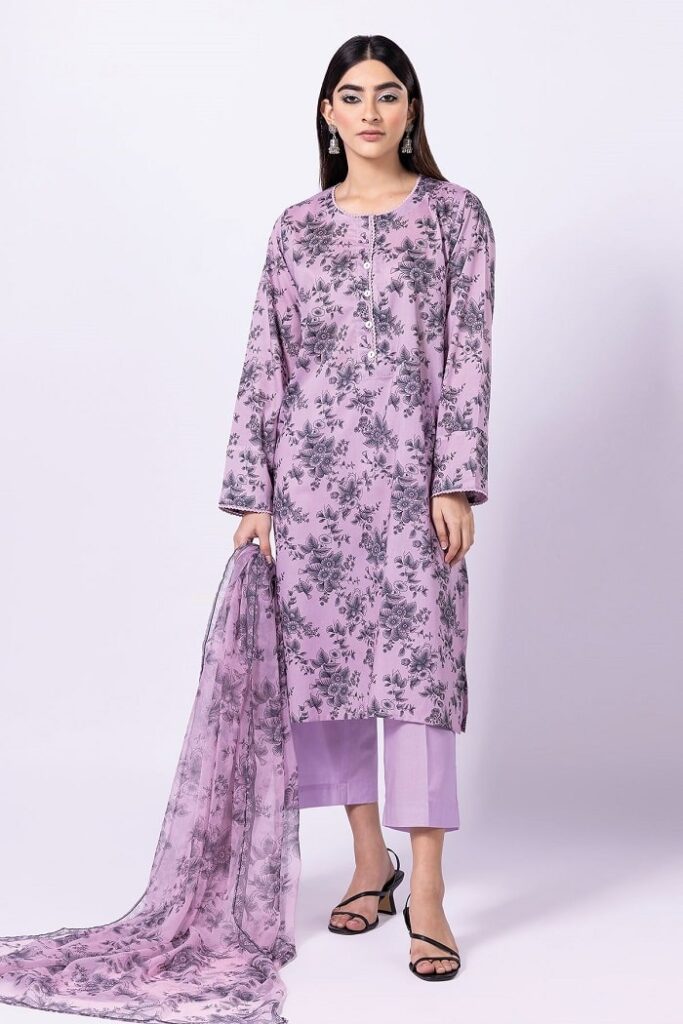 Let's update your summer closet with this lovely pink color printed lawn 3piece suit PKR:3,290.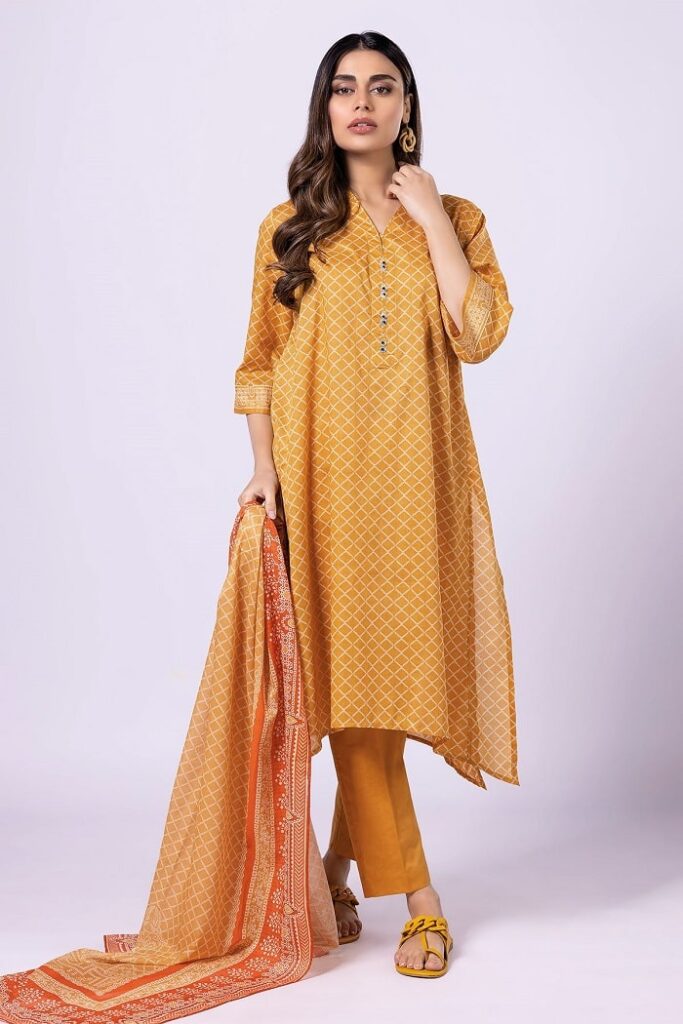 Yellow printed lawn suit PKR:2,890.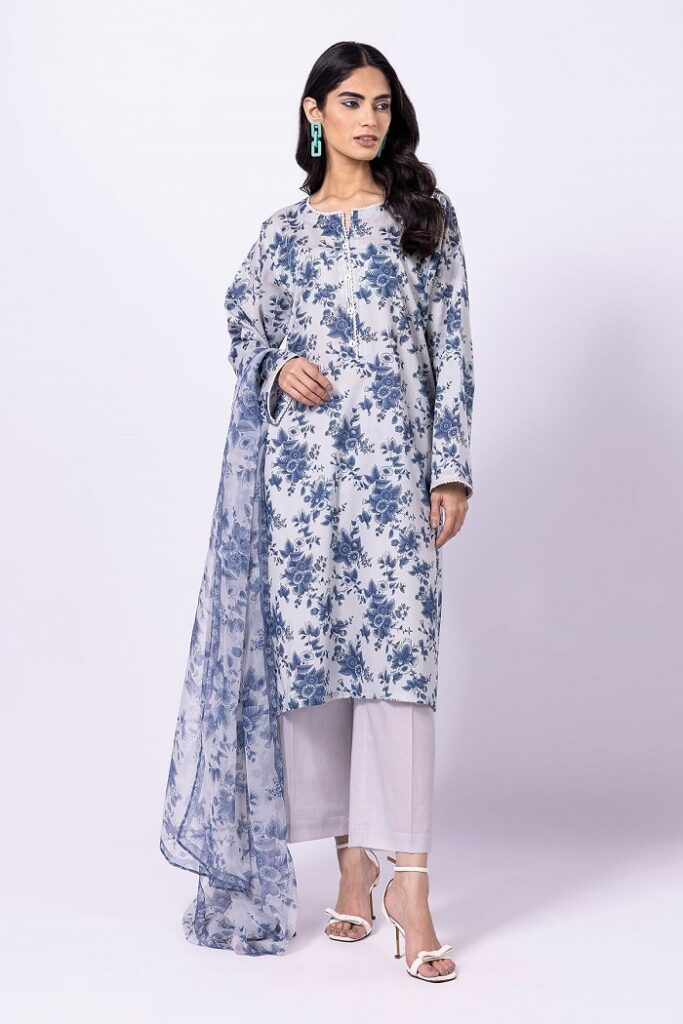 Lovely white color summer lawn 3piece unstitched suit PKR:3,290.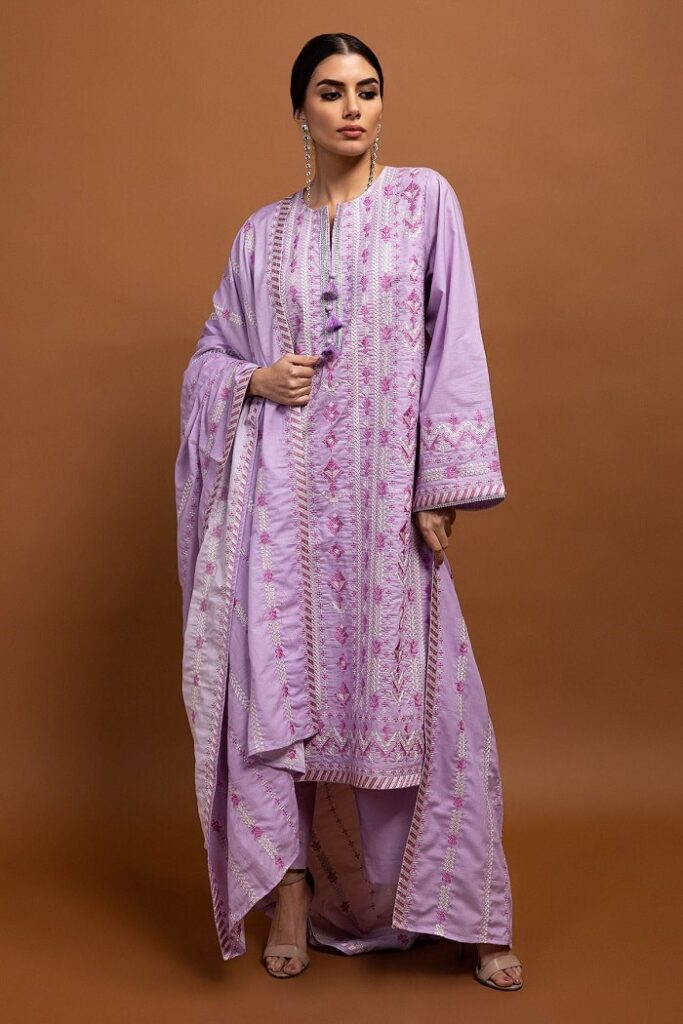 Embroidered cambric purple color summer 3piece suit PKR:8,690 only.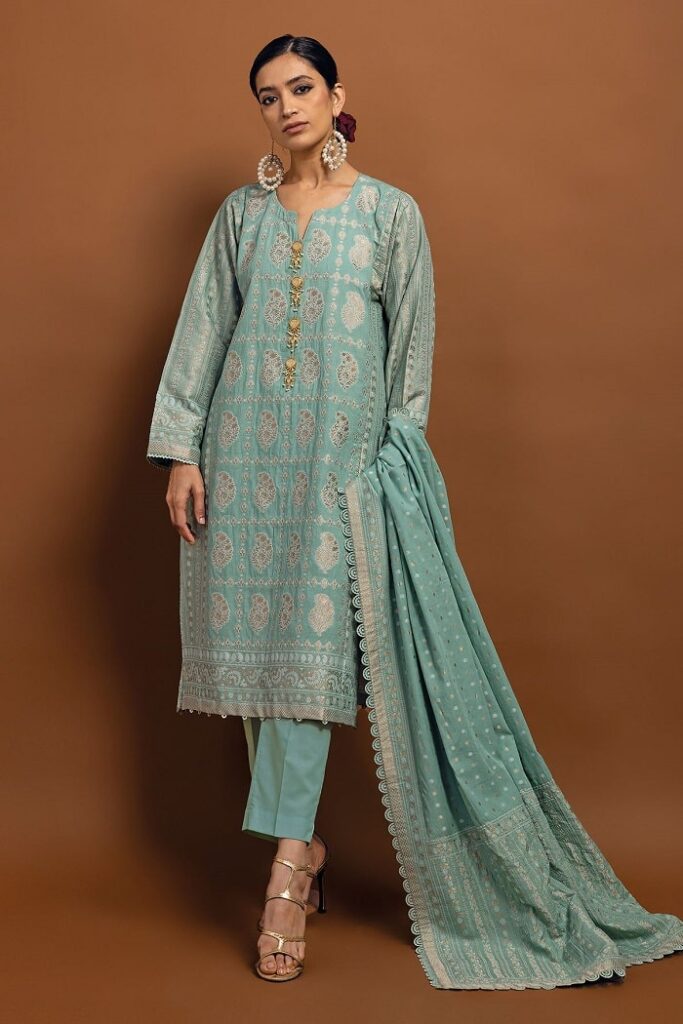 PKR:6,690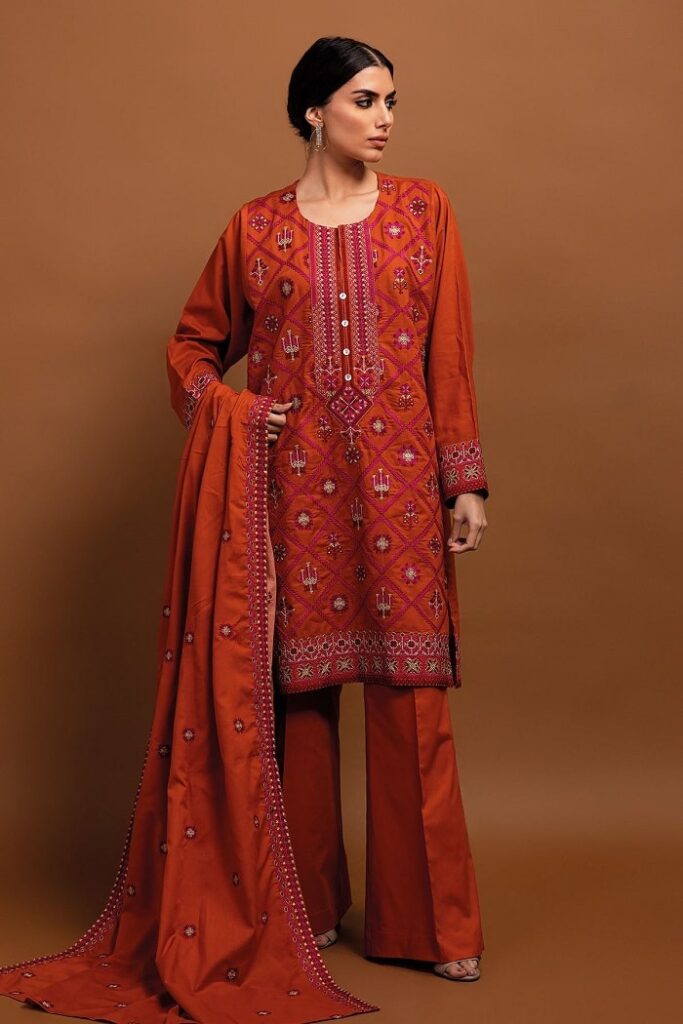 Dyed embroidered cambric 3piece rust color summer suit PKR:9,190.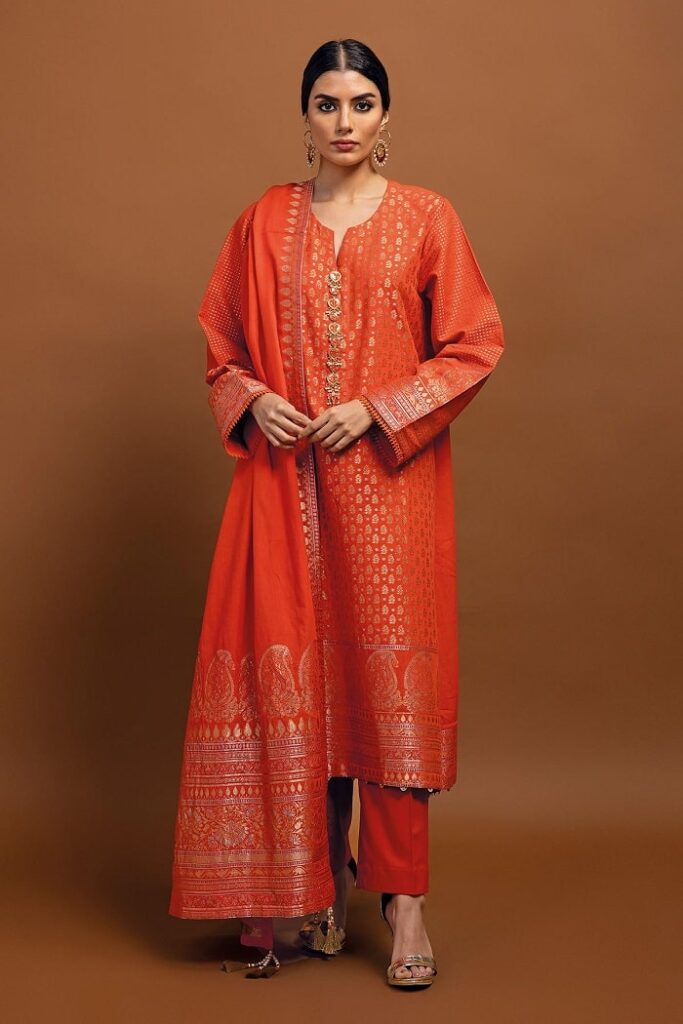 Rust color summer lawn 3 piece unstitched suit PKR:6,690.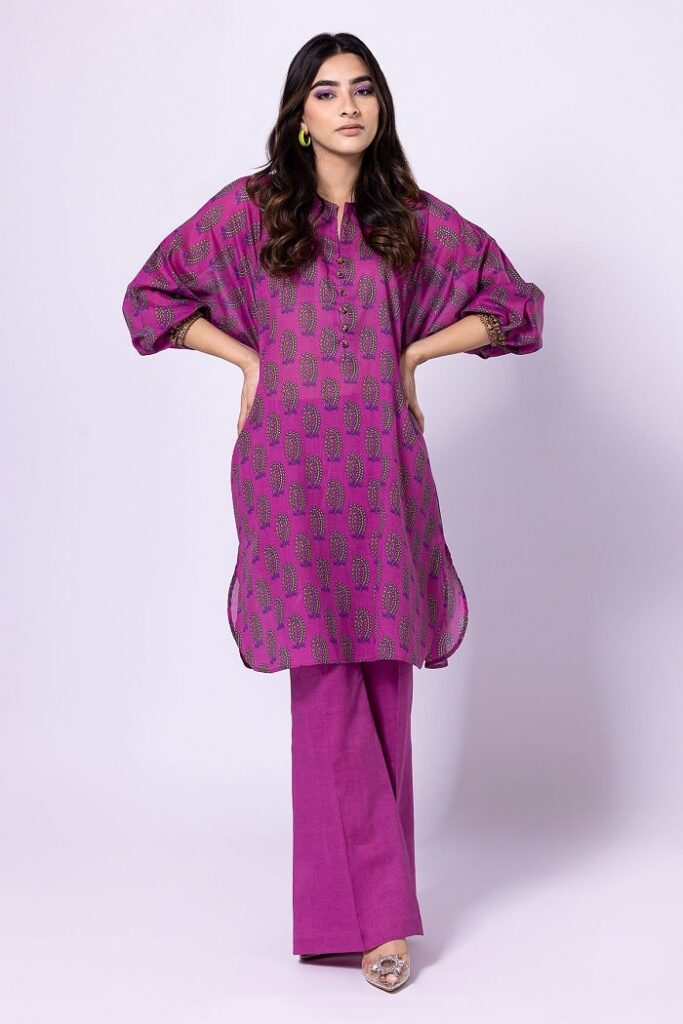 2-piece printed lawn pink color top and bottoms PKR:2,090.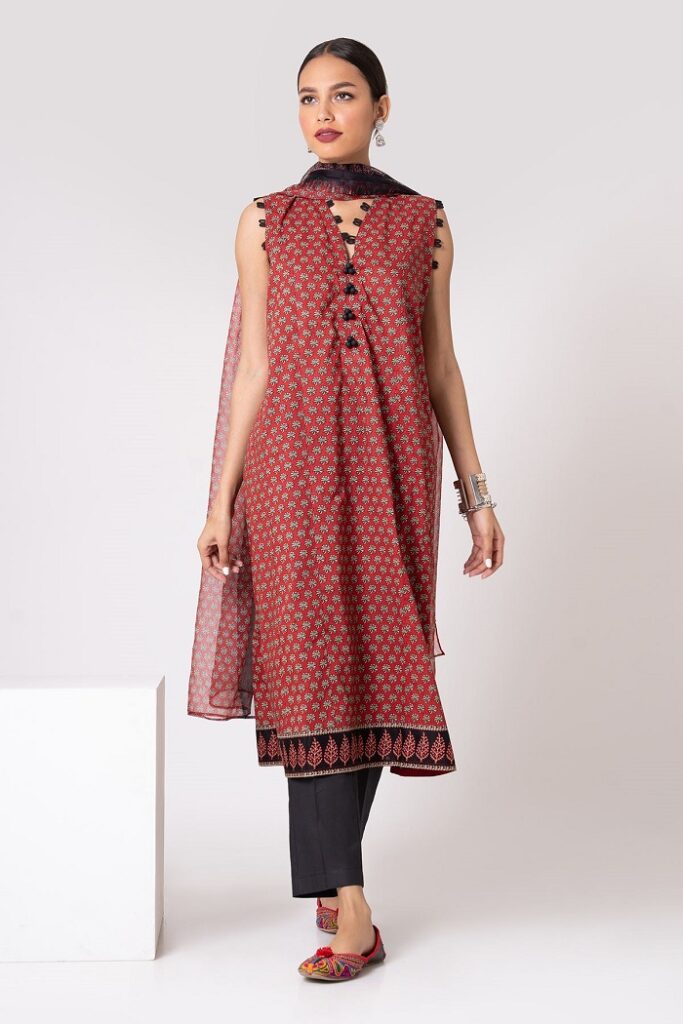 Red color printed lawn 2piece suit with mixed chiffon dupatta PKR:2,490 PKR:1,494 only.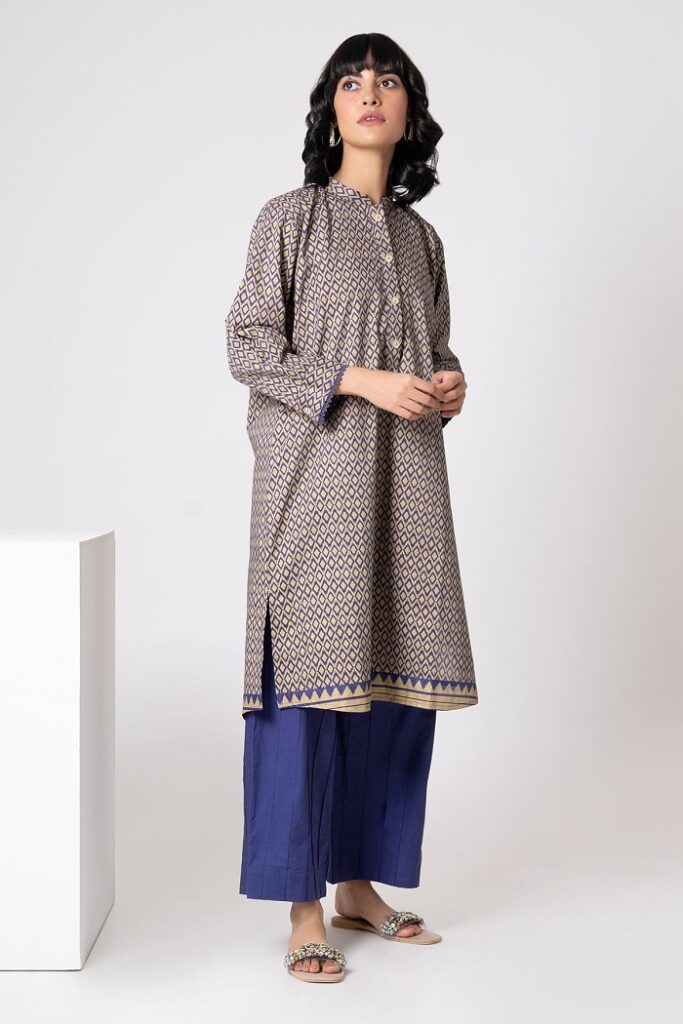 Get a new refreshing look by wearing this digitally printed 2-piece suit PKR:2,690 PKR:1,345 only.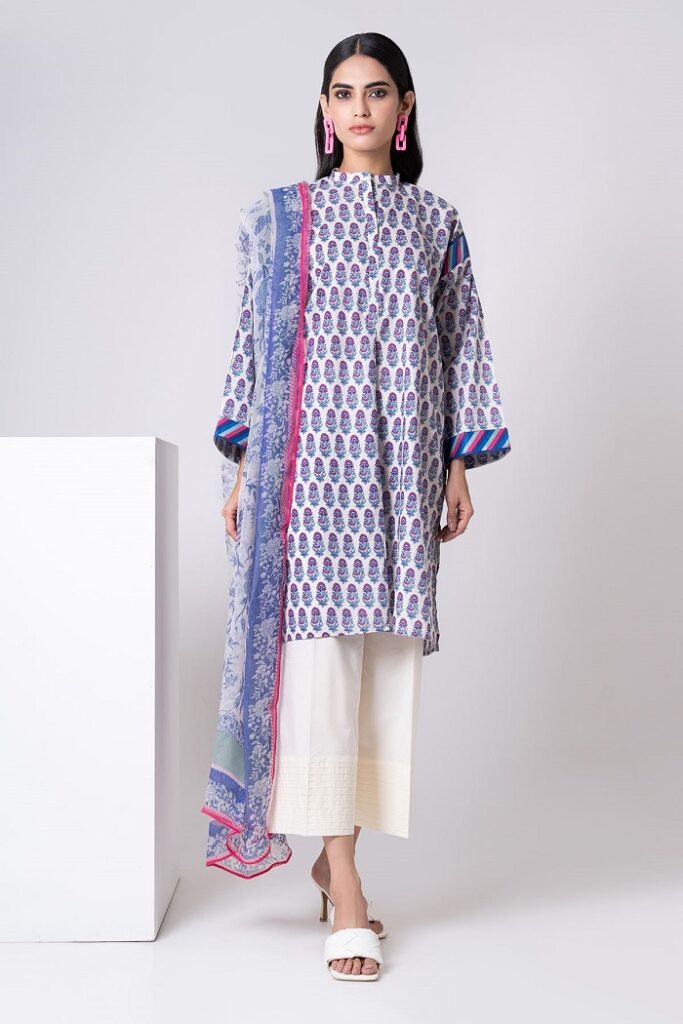 Stylish blue color summer lawn 3piece unstitched suit PKR:3,190 PKR:1,914.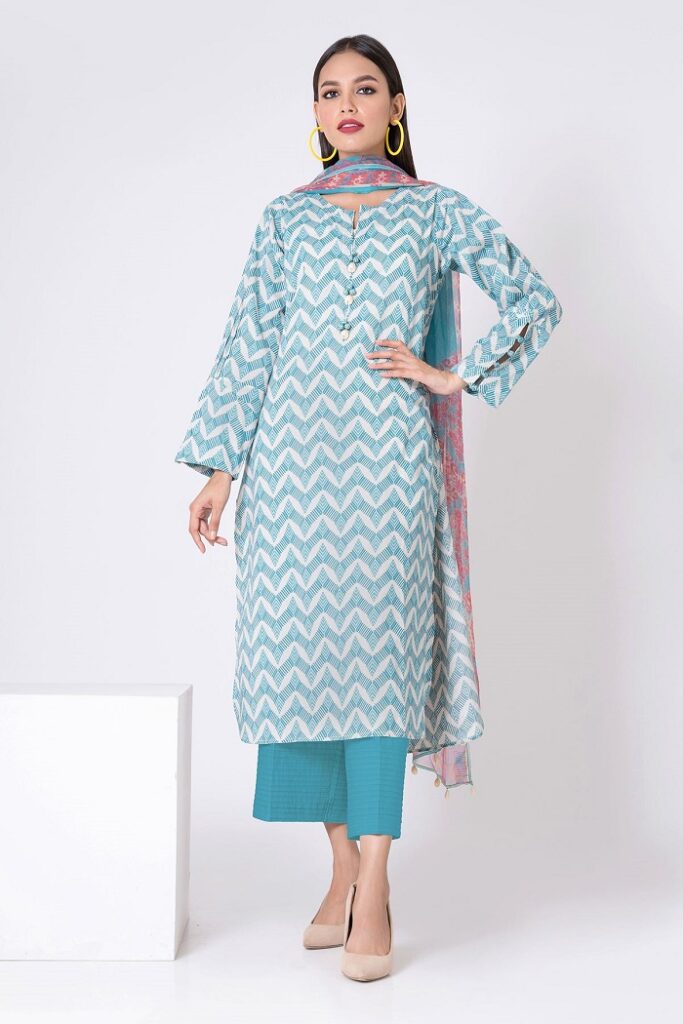 Sky blue color digitally printed 3piece suit PKR:3,190 PKR:1,914 only.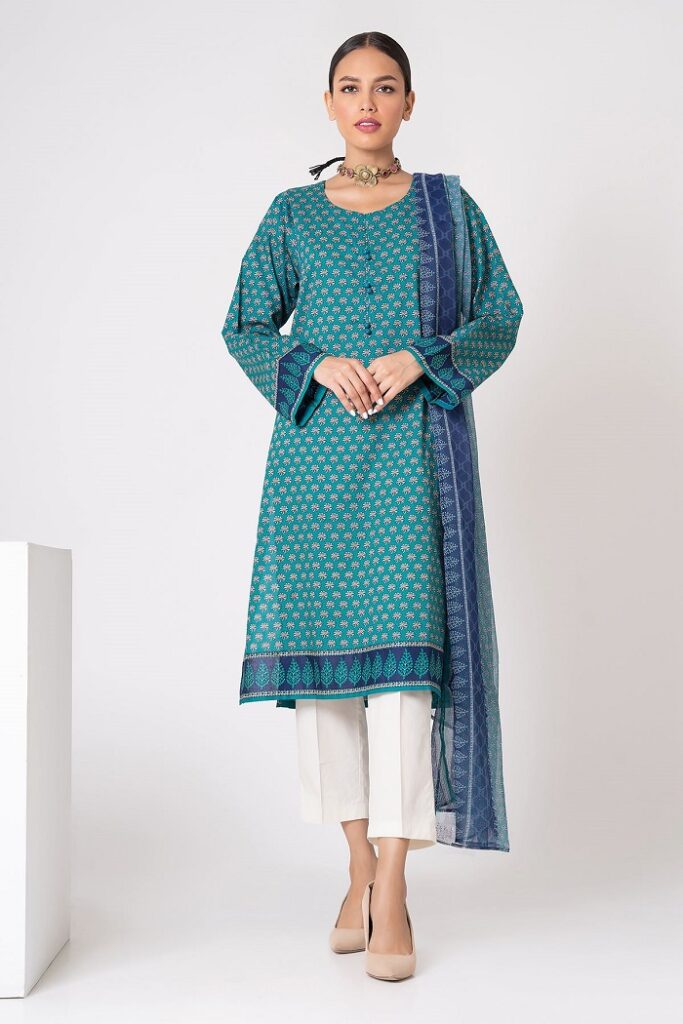 Printed lawn fabric 2-p unstitched teal suit PKR:2,490 PKR:1,494 only.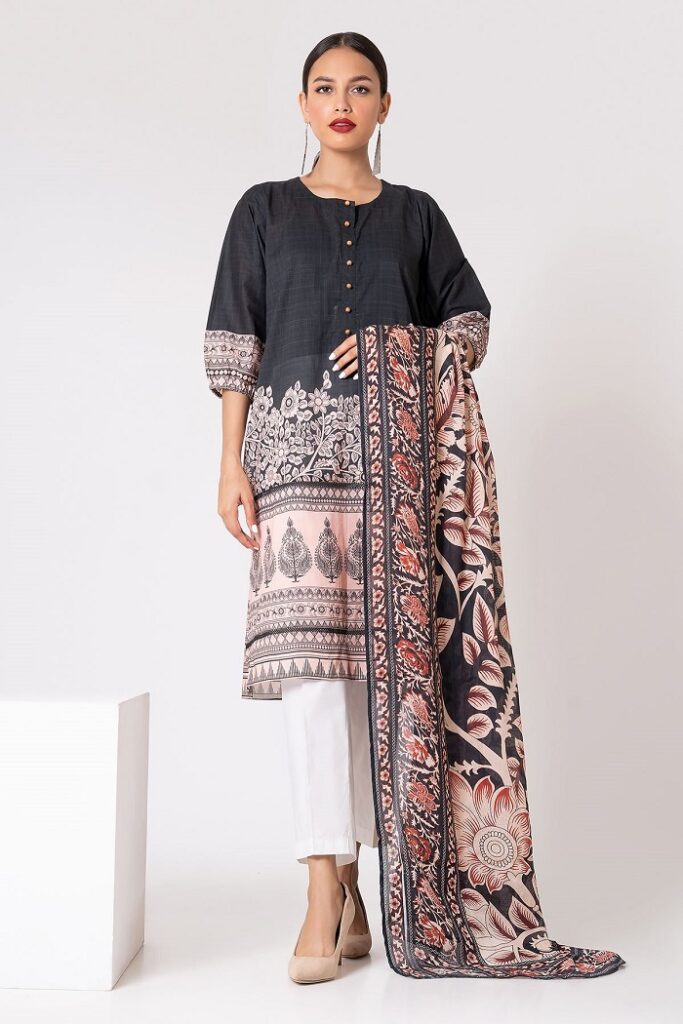 Floral printed lawn black top and dupatta PKR:2,490 PKR:1,494.
2-Piece & 3-Piece Summer Lawn Suits
Not only 2-Piece & 3-Piece dresses but this collection also includes woman kurta with simple designs or embroidery designs. Kurta actually is a shirt that has a specific design and it always looks different from casual kameez. Hence it is also considered as a dress of fashion.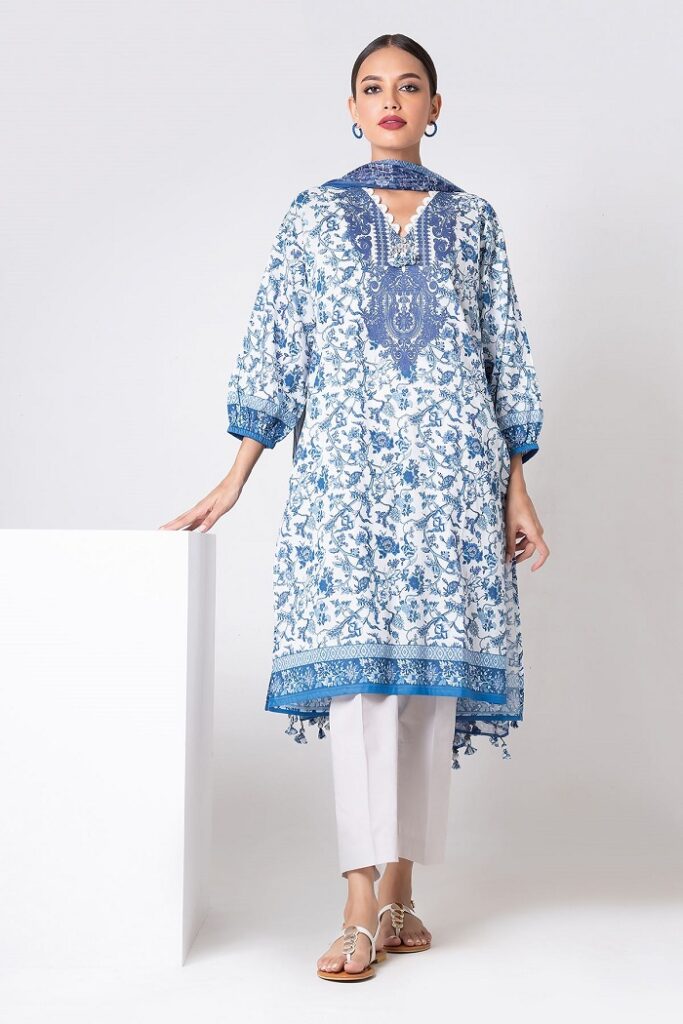 Digitally printed lawn blue color 2 piece unstitched suit for women PKR:2,490 PKR:1,494 only.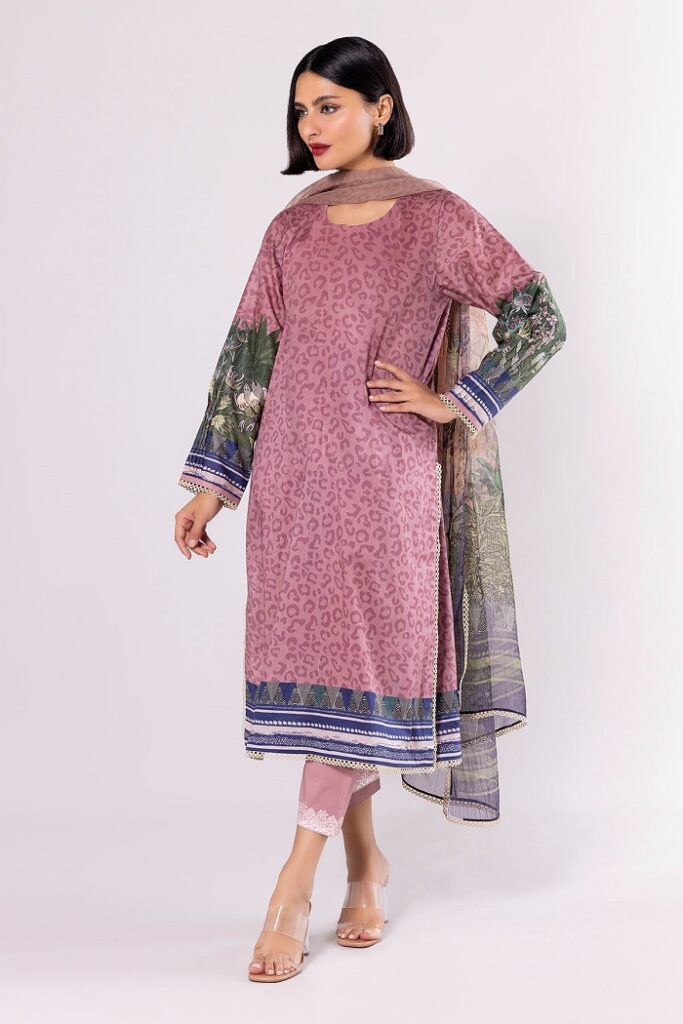 Pink color summer lawn 3piece unstitched suit PKR:3,990 PKR:2,394.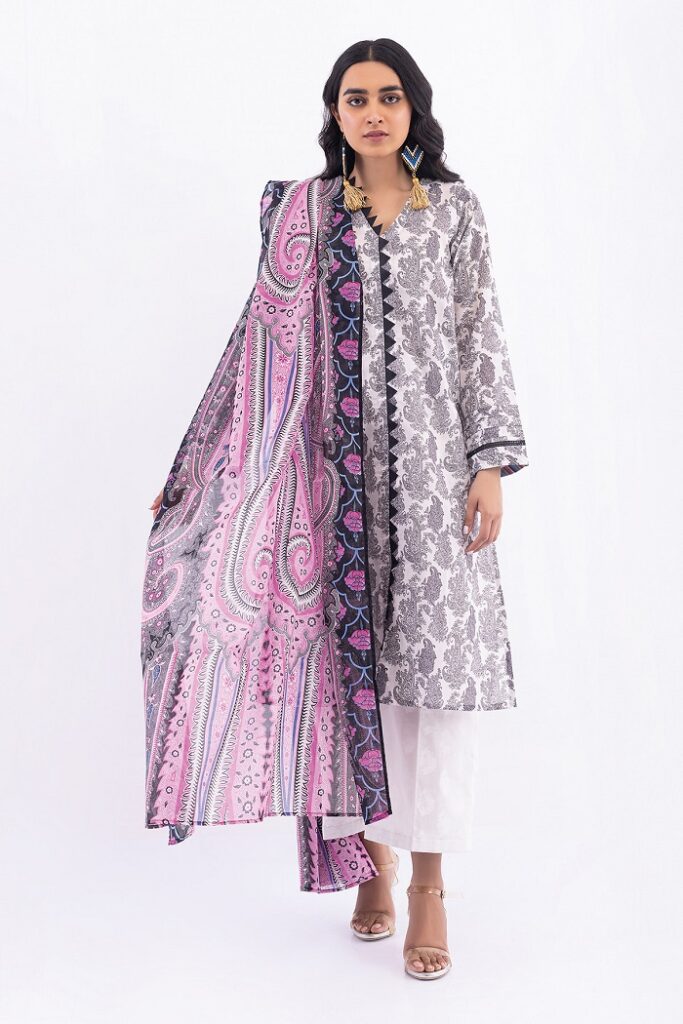 Printed lawn 3piece unstitched suit sale PKR:2,690 PKR:2,152 only.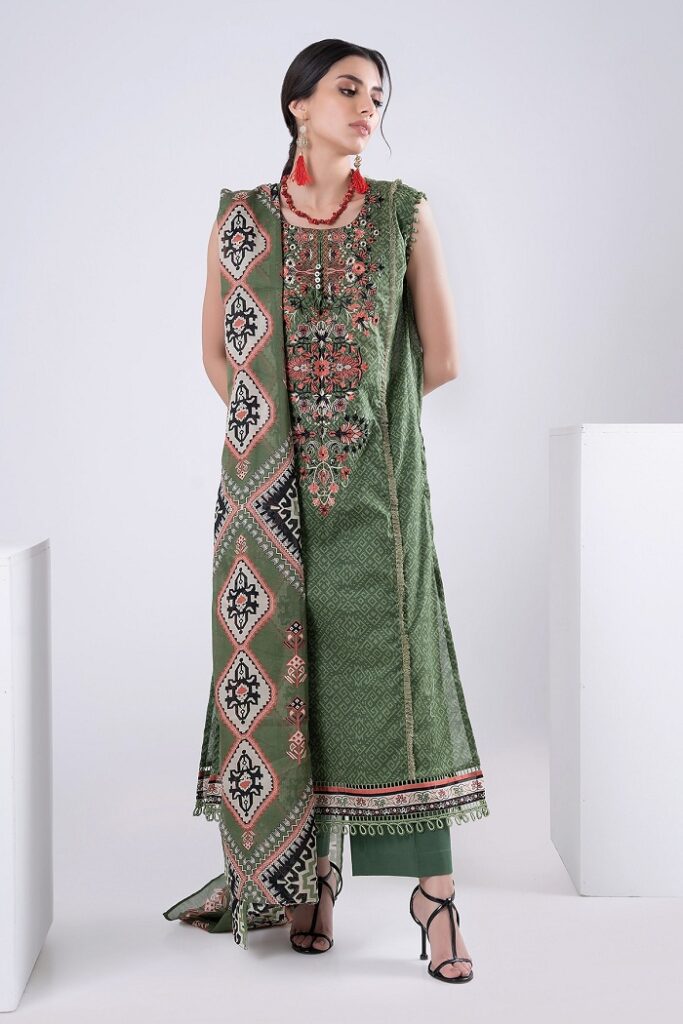 Green printed embroidered lawn suit for summer season available for PKR:3,190 PKR:2,552 only.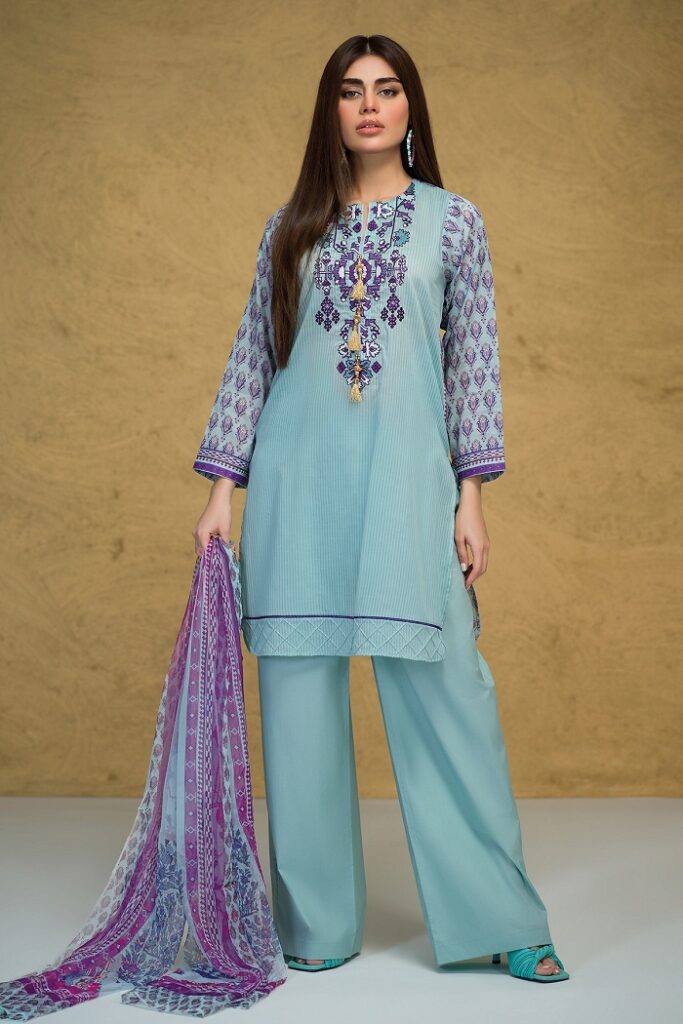 Blue printed embroidered lawn suit PKR:3,190 PKR:2,552 only save 20% now.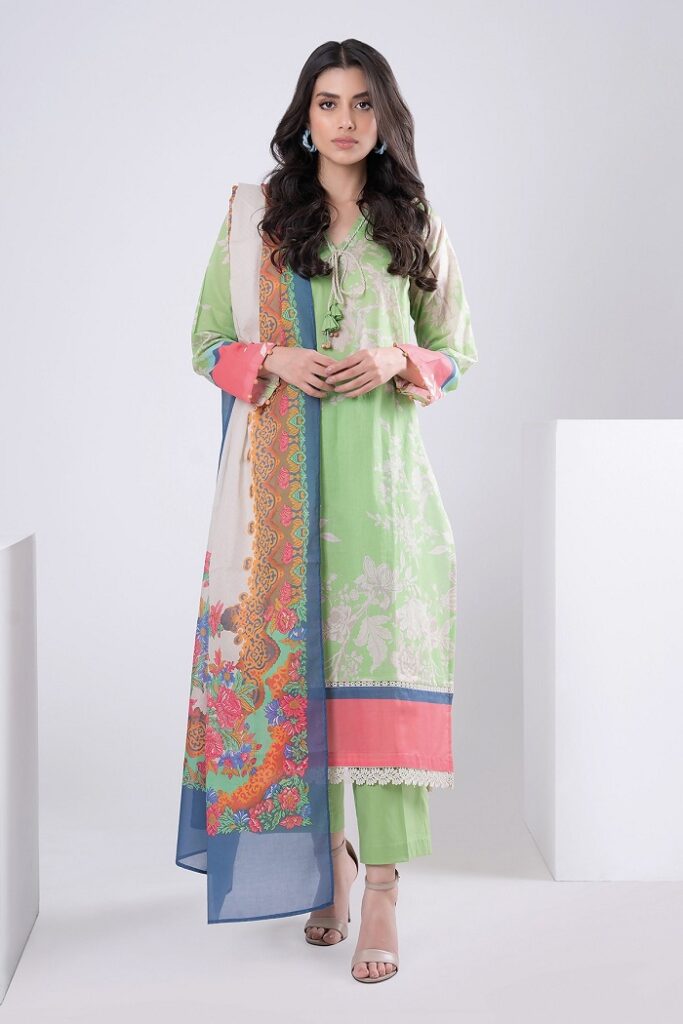 Printed Lawn Green color un-stitch 3piece suit PKR:2,690 PKR:2,152 only.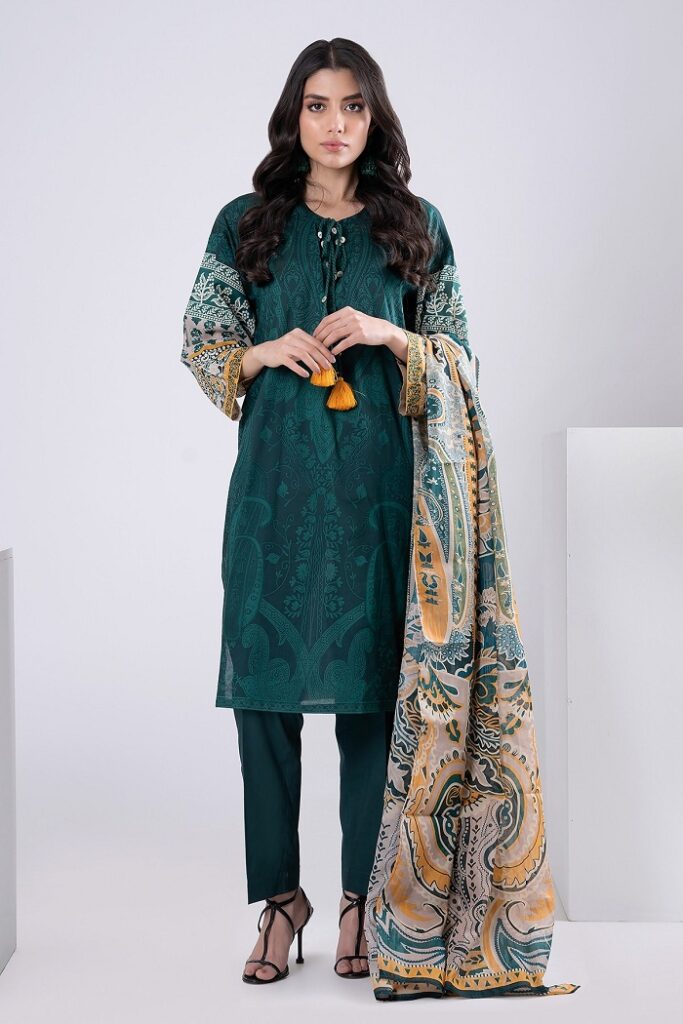 Get an eye-catching look with the Khaadi summer lawn 3-piece teal color suit available for just Rupees:2790/- Only.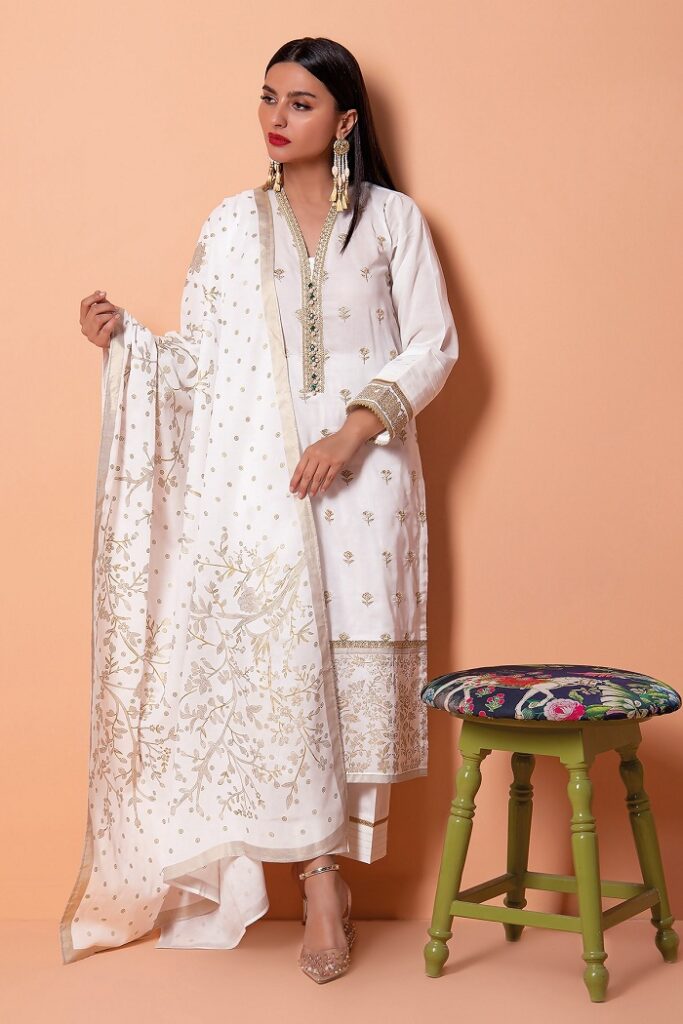 Printed Embroidered Lawn 3Pc suit Rupees:3790/- only.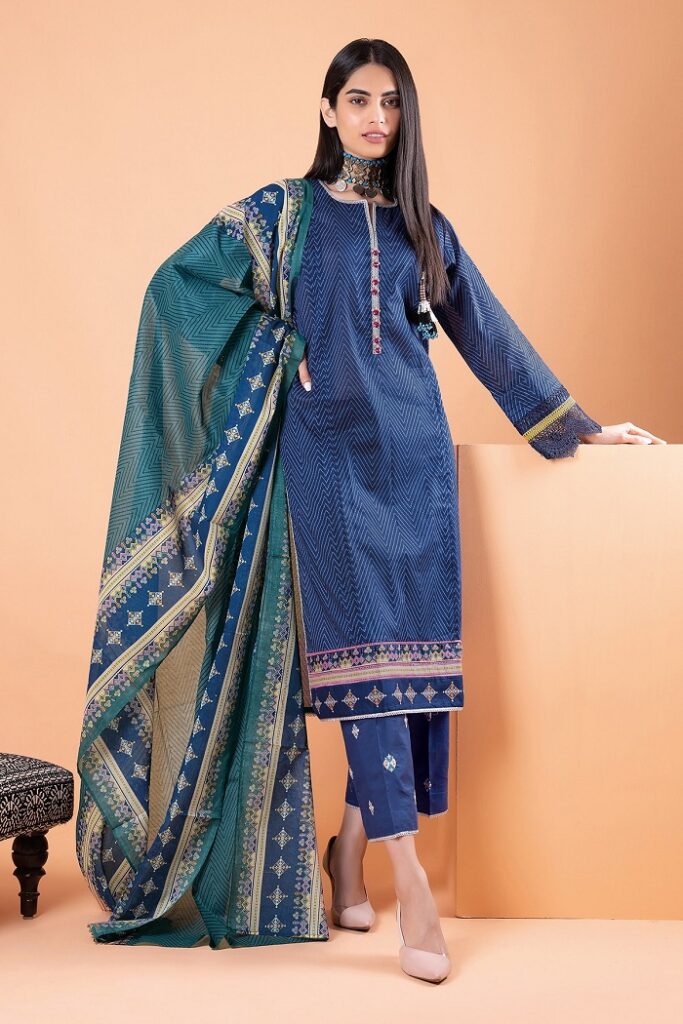 Blue Printed Lawn Fabric 3 Piece Suit Rupees:3290/- only.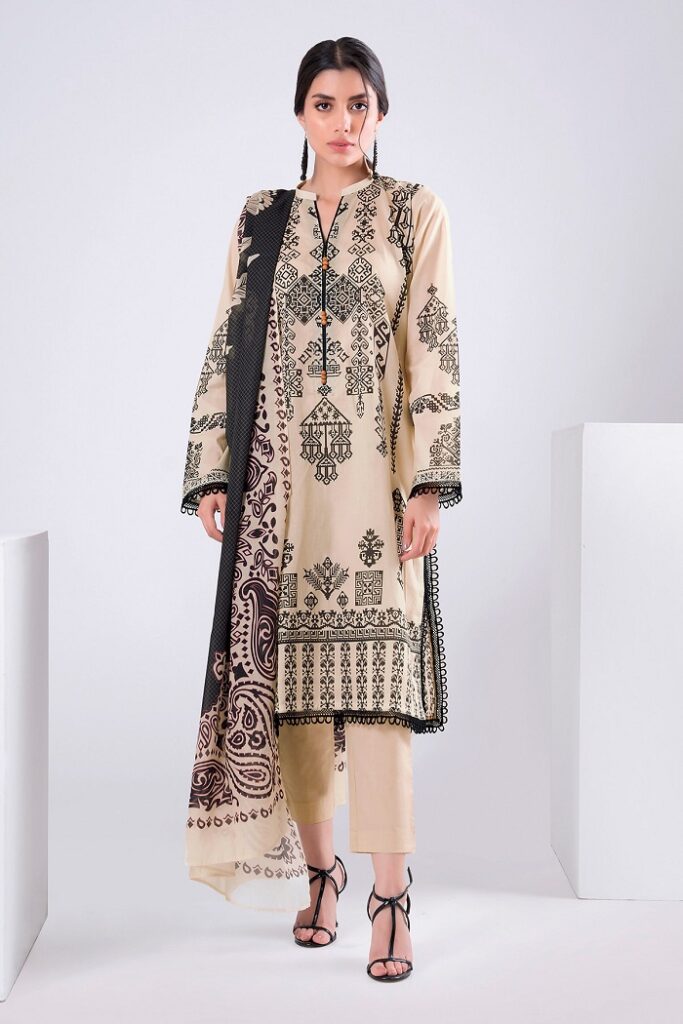 New Designs of Lawn 3 Piece Suit Rupees:2590/- only.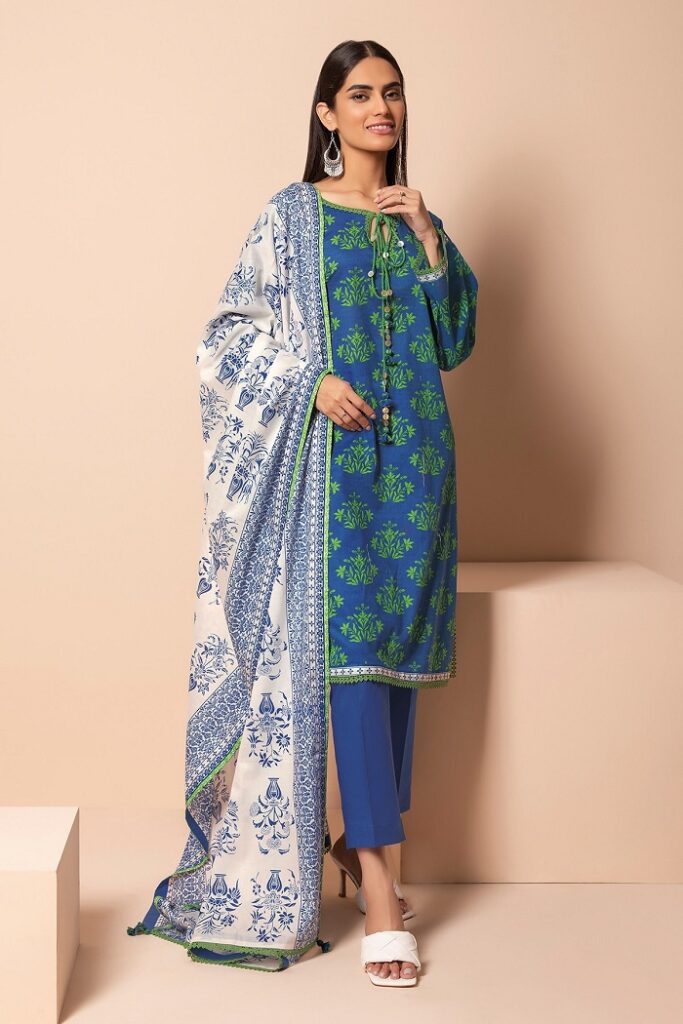 Unstitched Lawn Fabric 3Piece Suit Rupees:2690/- only.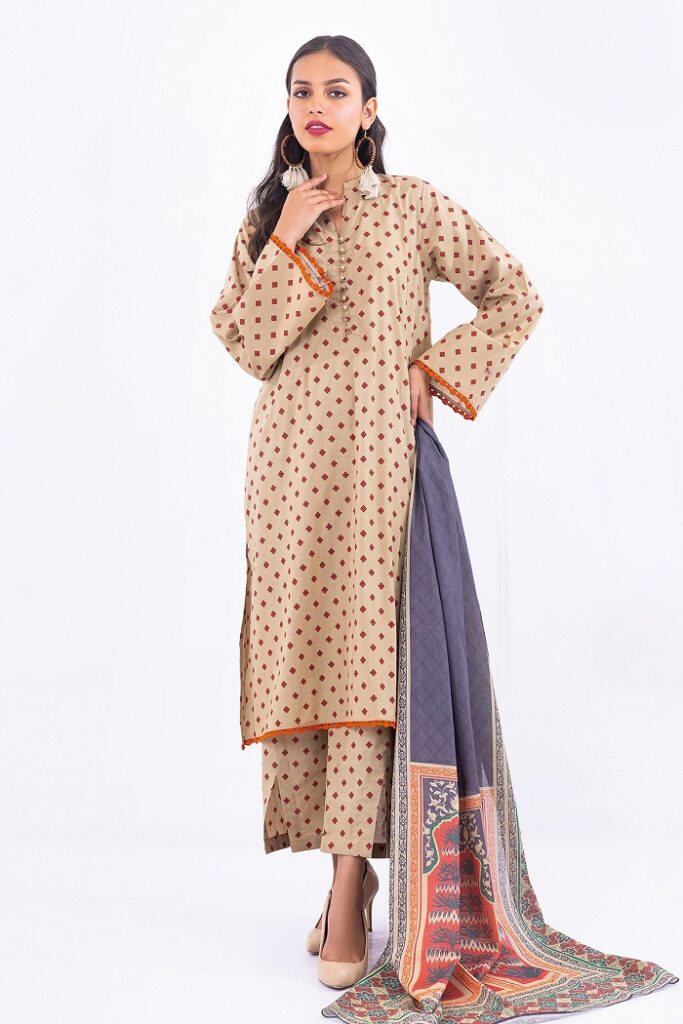 Rupees:2990/- only.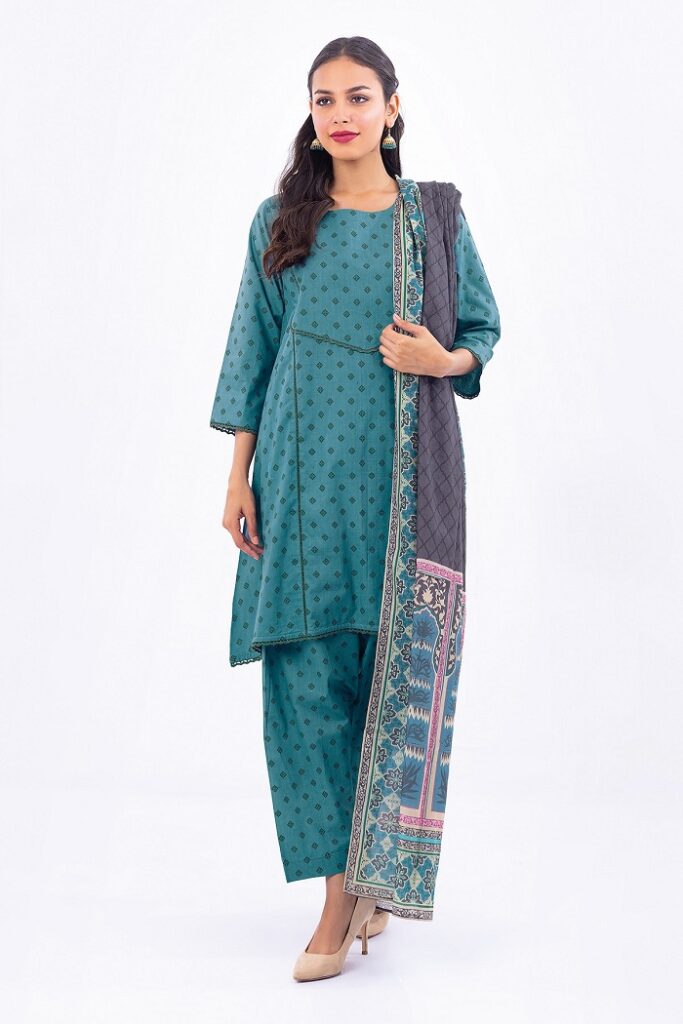 Green Lawn Fabric Three-Piece Suit For Ladies Rupees:2990/-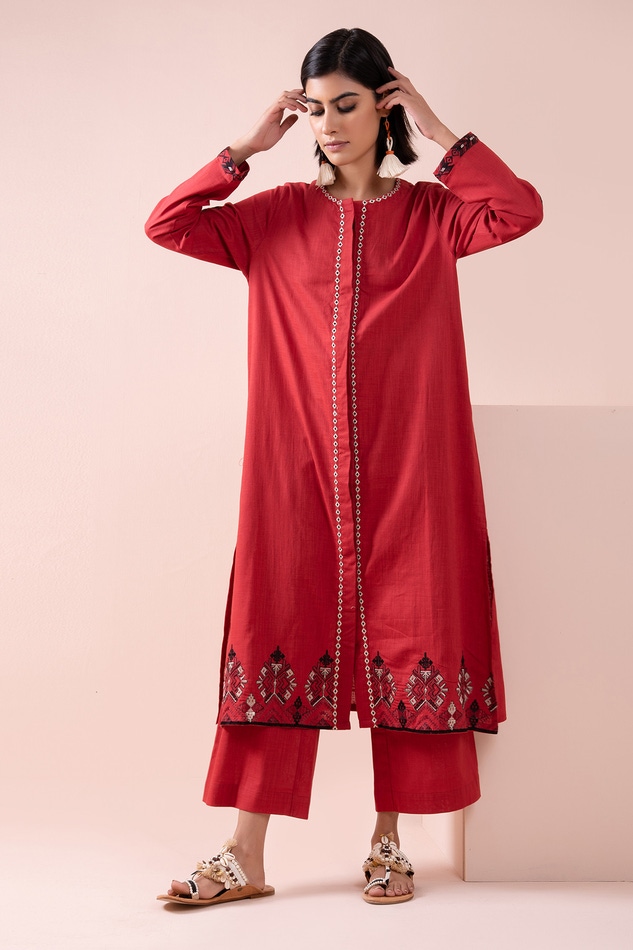 Dyed Embroidered Red Color Button Down Kurta PKR:3690 PKR:2214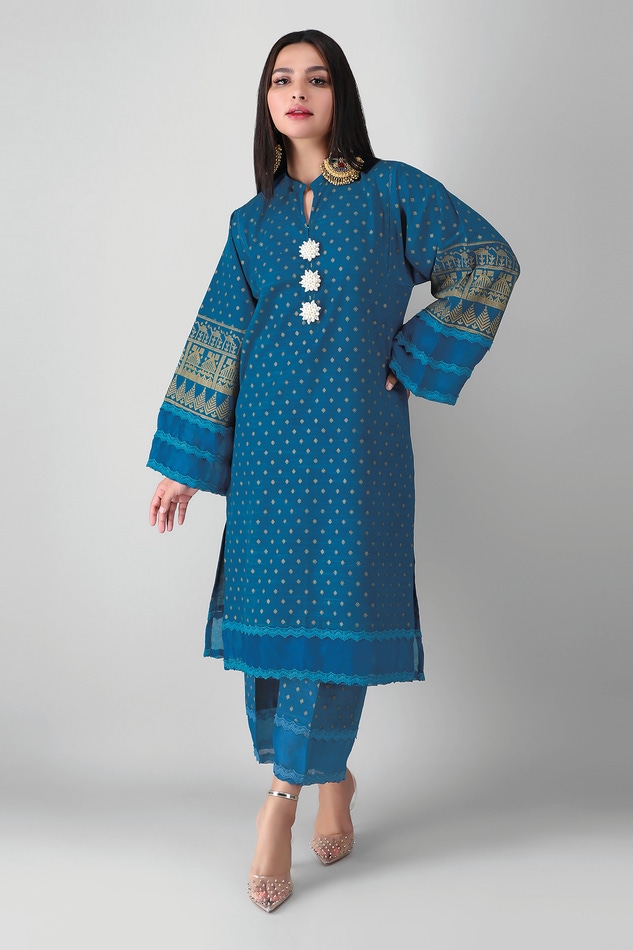 Two Pirce Printed Blue Kurta and Buttons PKR:2890 PKR:1734 only.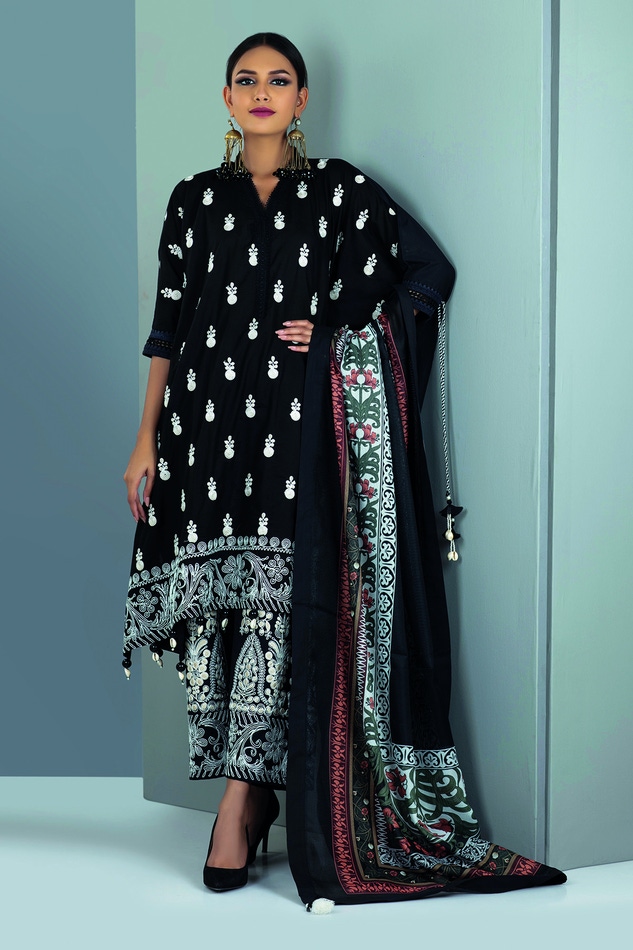 New style digitally printed embroidered cambric fabric un-stitch 3 piece suit PKR:9399 PKR:5994 only.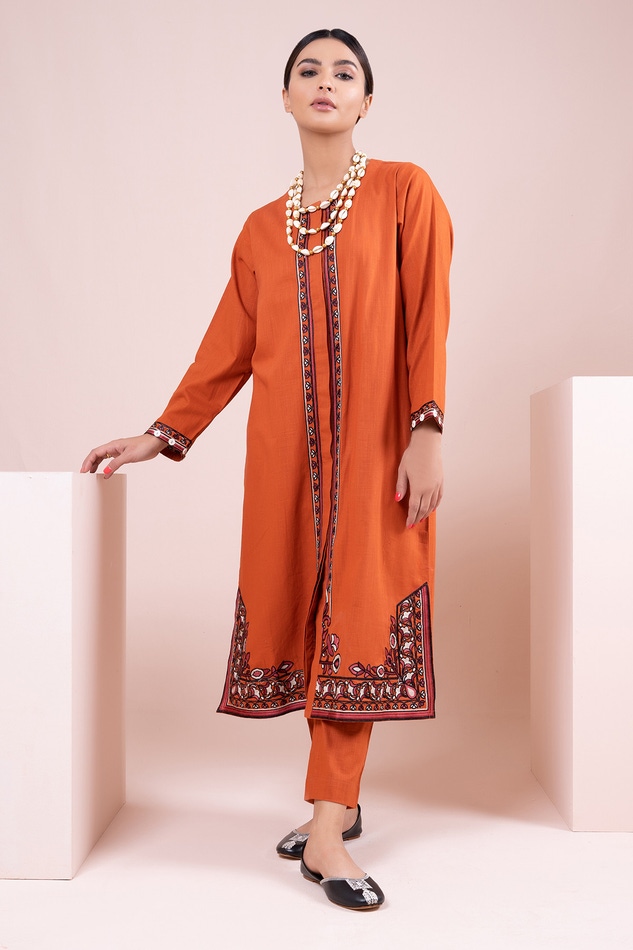 Stylish Rust Color Embroidered Button Down Kurta PKR:3890 PKR:2334 only.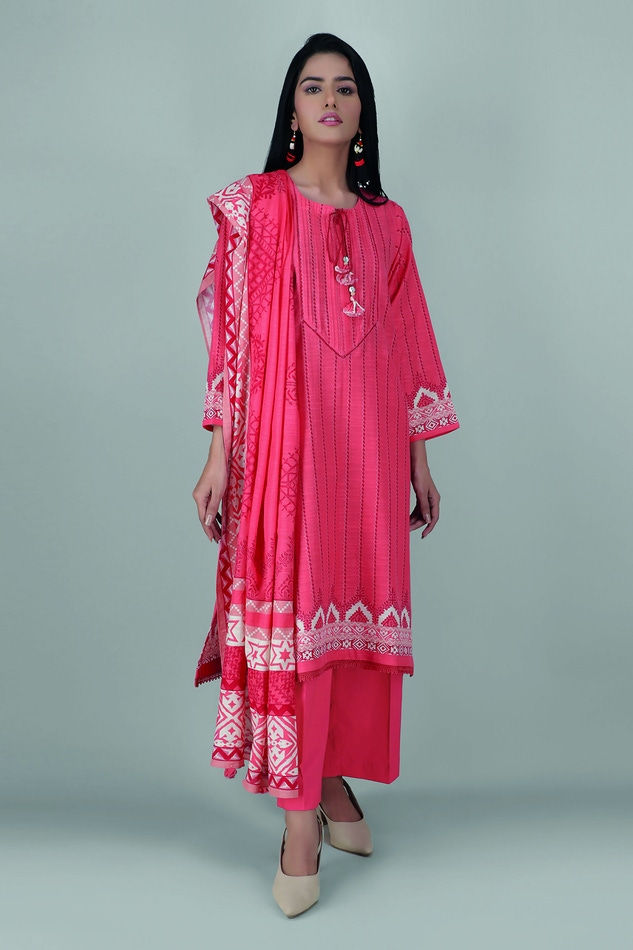 3 Piece Printed light khaddar red suit for ladies wear PKR:2990 PKR:1794 only.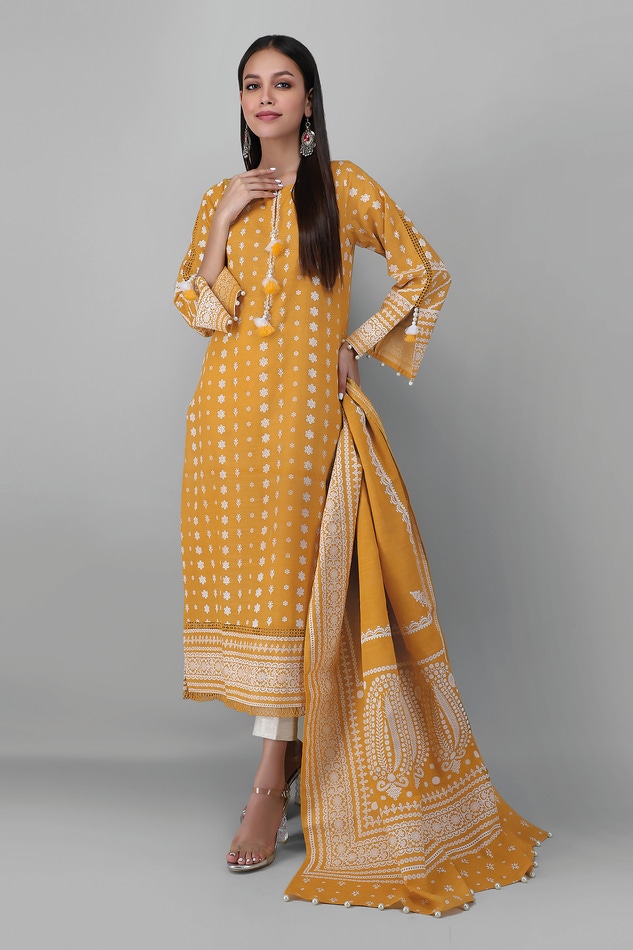 Yellow Printed Light Khaddar 2 Piece Suit PKR:2690 PKR:1614 only.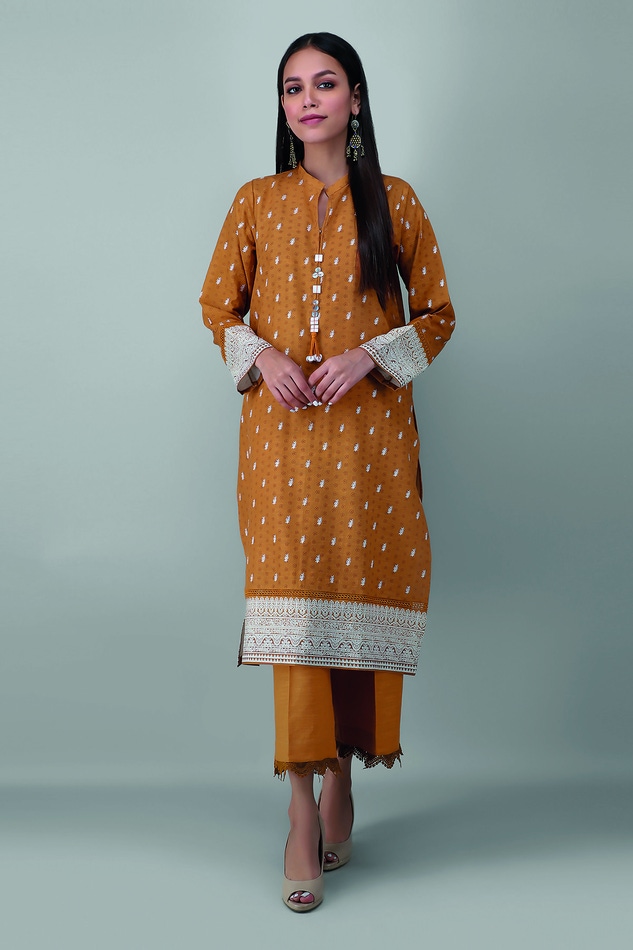 Two-Piece Embroidered Suit PKR:2490 PKR:1494 only.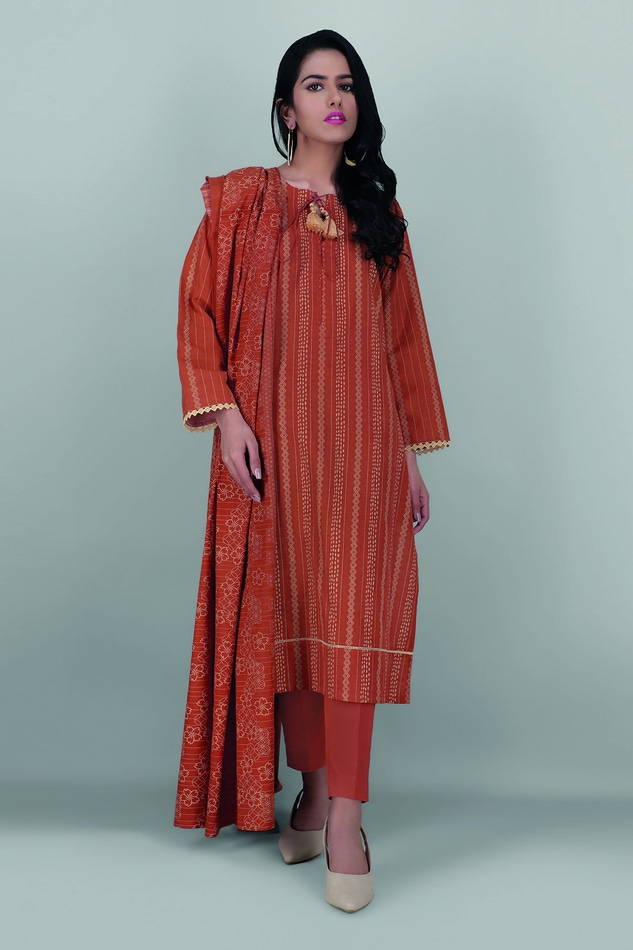 Khaadi Brand 3 Piece Khaddar Printed Suit PKR:3490 PKR:2094 only.
PKR:2990 PKR:1794 Available 3 Piece khaddar Suit.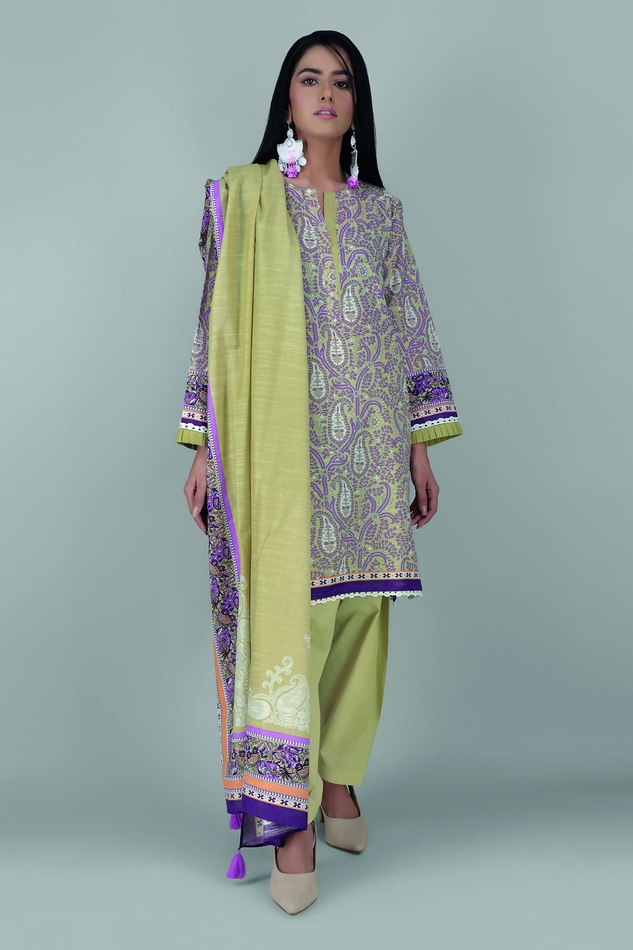 New Purple color light khaddar 3-piece suit PKR:2990 PKR:1794 only.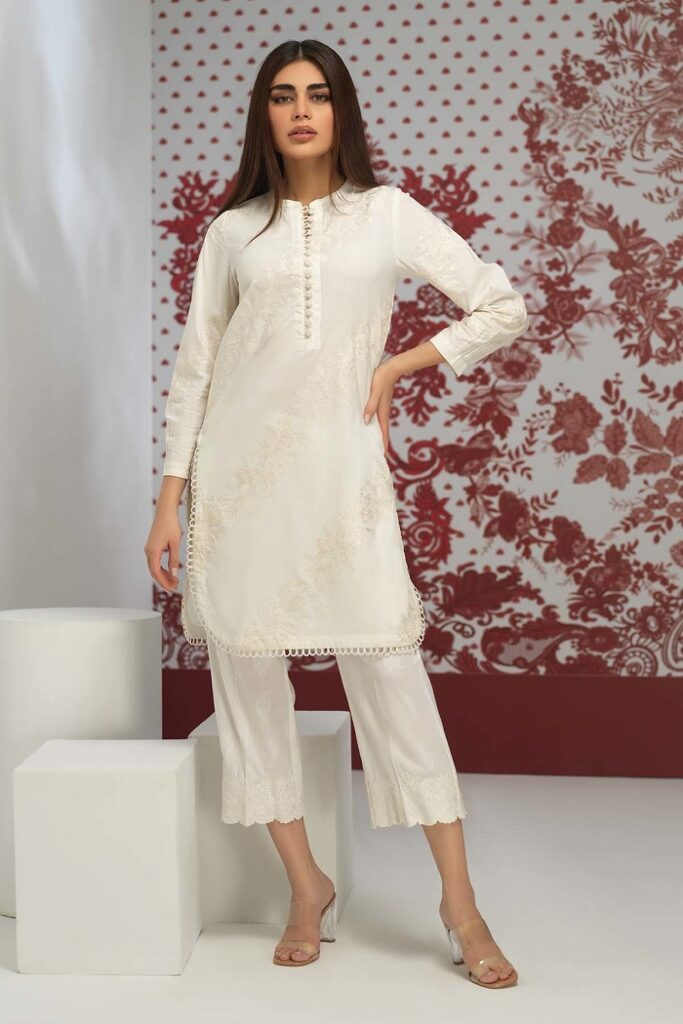 Dyed embroidered floral kameez by Khaadi is available only for Rupees:4890.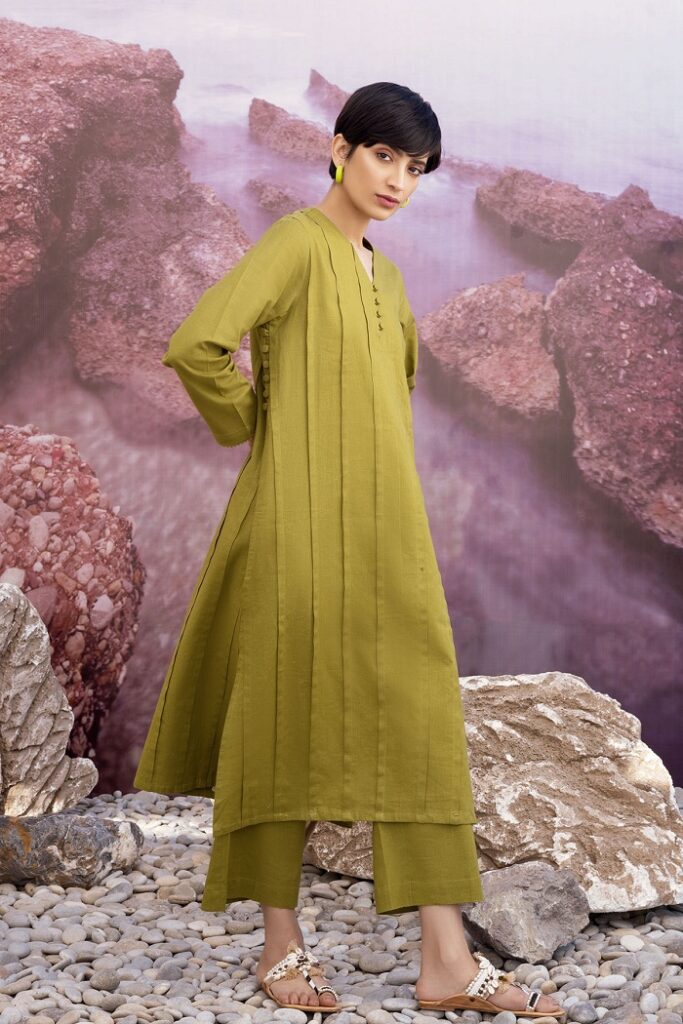 Stylish linen-cotton kameez in olive color for Rupees 3890 Only.
Plenty Shades
Here you will find the best shades ever seen in your life. Furthermore, all of these Khaadi lawn shirts and 2 piece suits are best to wear on daily summer days as well summer functions.
See More: Junaid Jamshed Summer Collection (Unstitched) Price
So, let's go with us to shop online the world's best & quality fabrics at Khaadi shop at an affordable price range. Click on the given link to buy Online.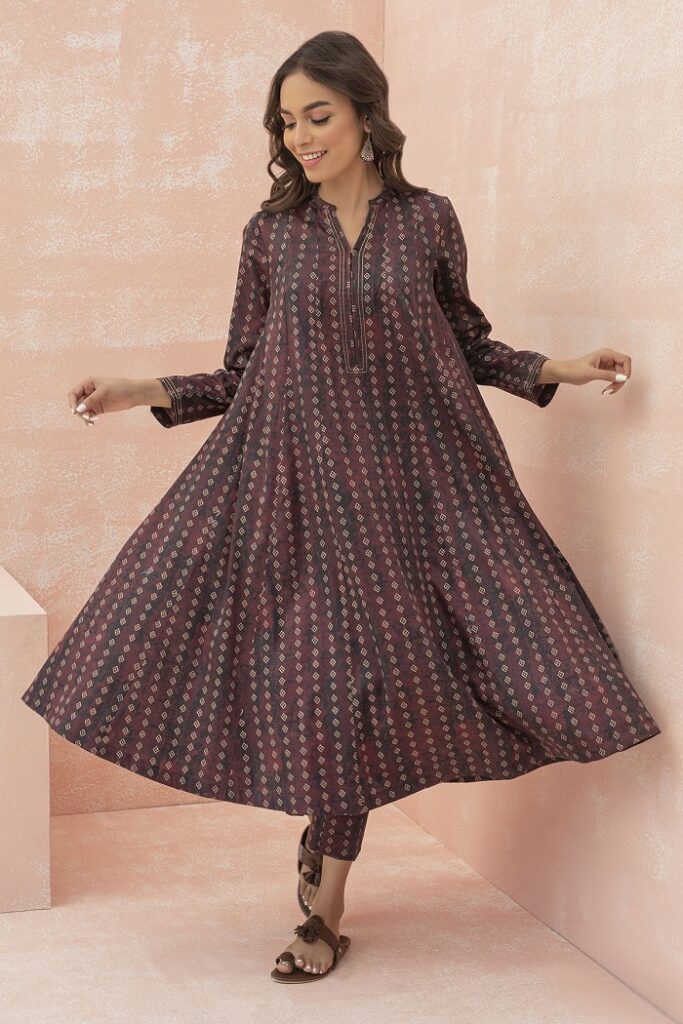 Flared Kameez in Dark Purple color for Rupees:4290 Only.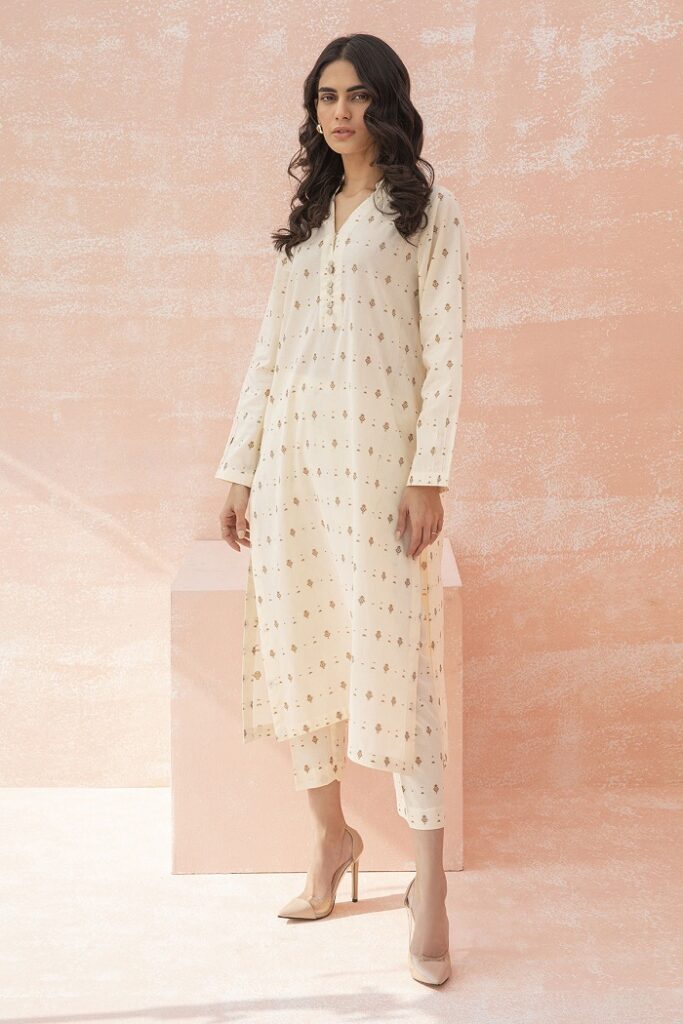 Off-white jacquard kurta for women available in Rupees:2490 Only.
New classic style long kurta for summer season'22 buy now for Rupees:2790 Only.
Off White Floral Kameez for trendy summer look available on Rupees:5890/- Only.
Classic style black kameez for ladies Rupees:3490/- Only.
Khaadi Summer Lawn 2 Piece Printed Kameez and dupatta available for PKR:1890 Only.
Blue color 3 pieces unstitched Khaadi lawn suit available now for PKR:2490 Only.
Printed Lawn 3 piece Un-stitch Lawn green color suit PKR:2490 Only.
Unstitched Lawn beige color 3-piece suit PKR:2490.
Stylish three-piece khadi printed lawn suit for just PKR:2490 Only.
Printed Lawn Kameez and dupatta for women purchase now for PKR:1790 Only.
Green color Lawn 3 Piece dresses for summer season PKR:2490.
Blue & Off white color printed Lawn 3-pc suit PKR:2590.
Stylish yellow color lawn printed top, bottoms, and dupatta for PKR:2590 Only.
Pink Lawn Printed Suit PKR:2490 Only.
Trendy grey lawn 3pc suit buys now for PKR:2490 Only.
Let's add some trendy printed lawn suits to your wardrobe PKR:2490 Only.
Lawn 3 piece kameez, pants, and dupatta for Rupees:2590 Only.
Floral printed lawn three-piece un-stitched suit PKR:2590 Only.
2 Piece Green suit with floral prints available for PKR:1790.
3Piece Printed Embroidered Lawn Suit PKR:3,590 PKR:2,872 only.
Fabric 3 piece unstitched lawn red suit PKR:3,190 PKR:2,552 only.