Batik Winter Sale 2023 Flat 30% Off With Price (Shop Online)
Meet Batik Clothing brand, this brand works in Pakistan with the aim to provide the best quality ready-to-wear clothing to its customers. Every year Batik clothing brands publish a wide range of casual party wear and luxury wear outfits Winter Sale 2023 for women. Furthermore, this brand fulfills the need of current-era women.
Batik brand collections have a wide range of color patterns & conventional outfits for women. Furthermore, get ready to buy chic and new combinations of east and west wear outfits. This collection contains the best options for a night out with friends and family wedding functions also.
Batik Winter Sale 2023 Flat 30% Off On Winter Collection
Batik Winter Sale Collection 2023 is now available for trendy women. Now you can get brand-best winter dresses at affordable prices, and in premium quality fabric. The luxury winter collection brings many new 2 pieces and 3-piece suits collections.
Furthermore, the batik brand sale also starts in January 2023. As we know February is the month of winter discounts on winter season end collections. Therefore let's celebrate the happiness of the season end with batik brand winter sale dresses in 2023 and save flat 30% on all products.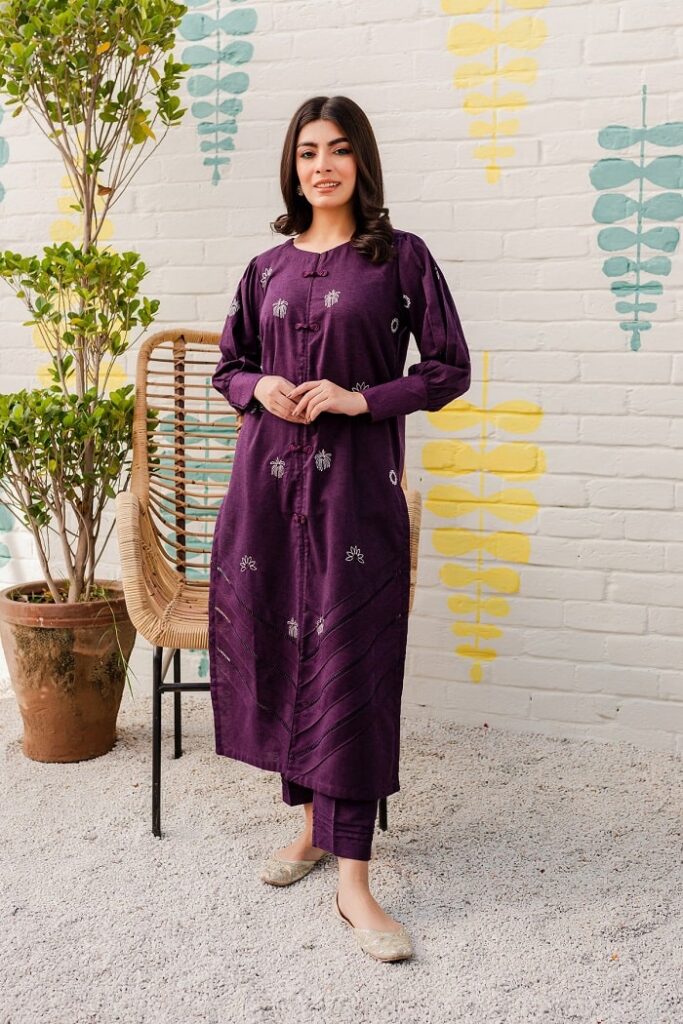 2pc casual open frock cut karandi purple shade suit PKR:5,990 PKR:4,193.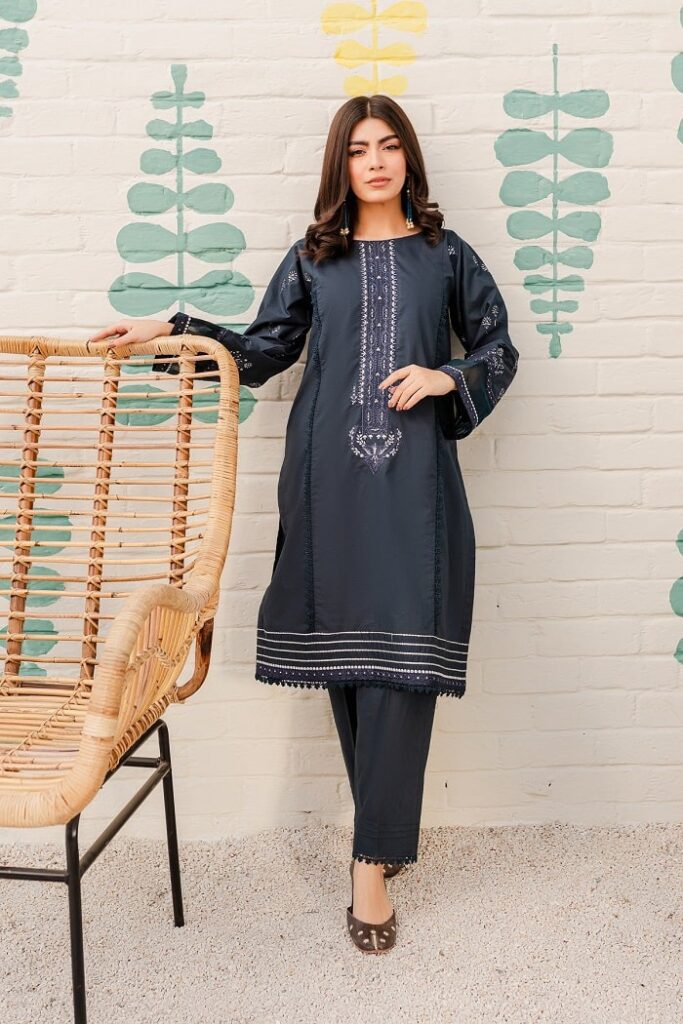 Blue cambric embroidered shirt with trousers PKR:6,490 PKR:4,543 only.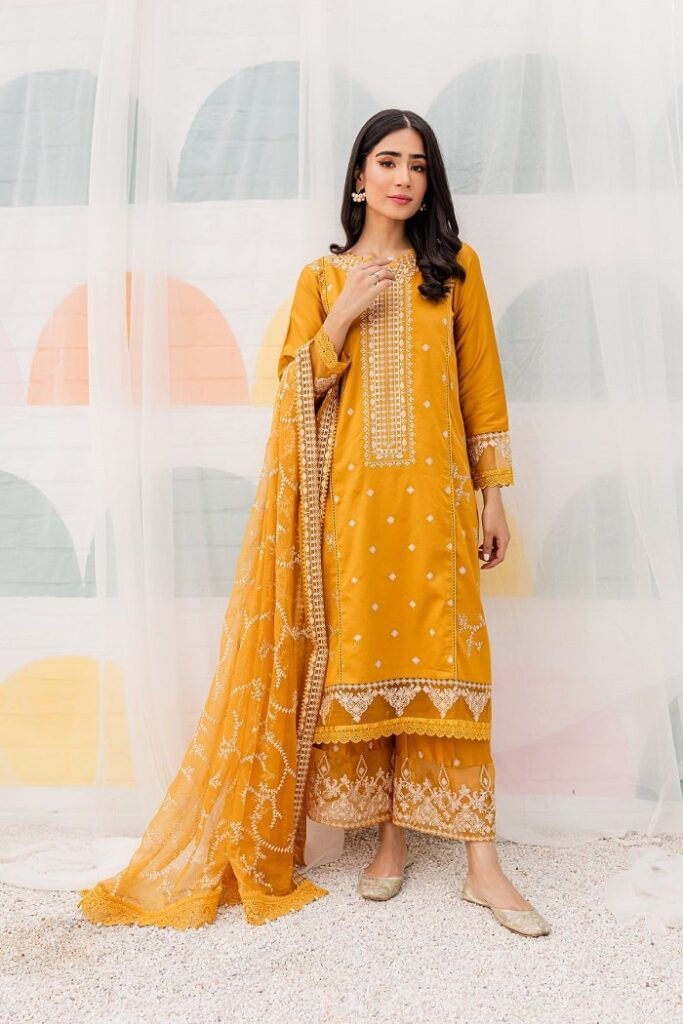 Dalisha mustard unstitched 3piece embroidered suit PKR:7,990 PKR:5,593 only.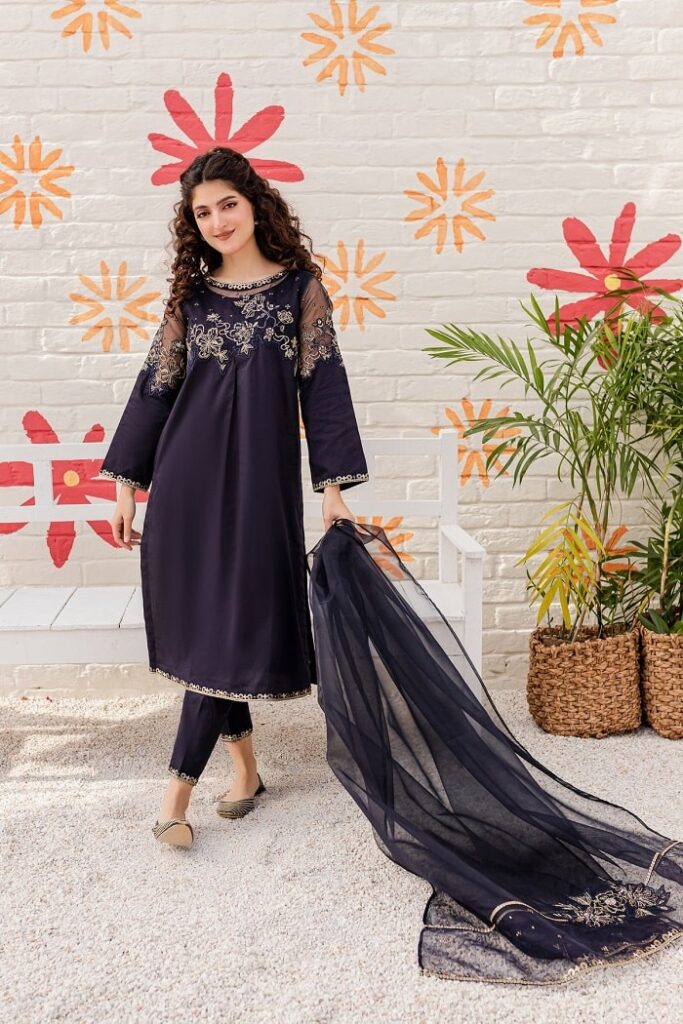 Gorgeously design dark blue long shirt, dupatta and trousers PKR:8,490 only.
Ready-to-wear 2piece high-quality plum color shirt and trousers PKR:6,990 only.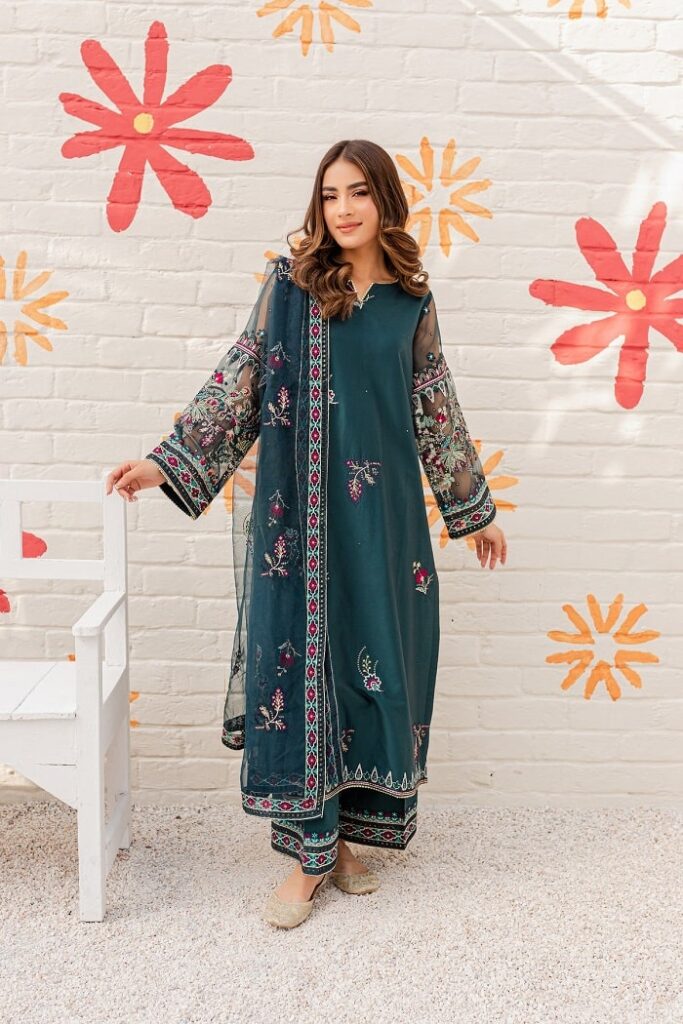 Stylish teal color winter luxury 3-piece unstitched suit PKR:10,990.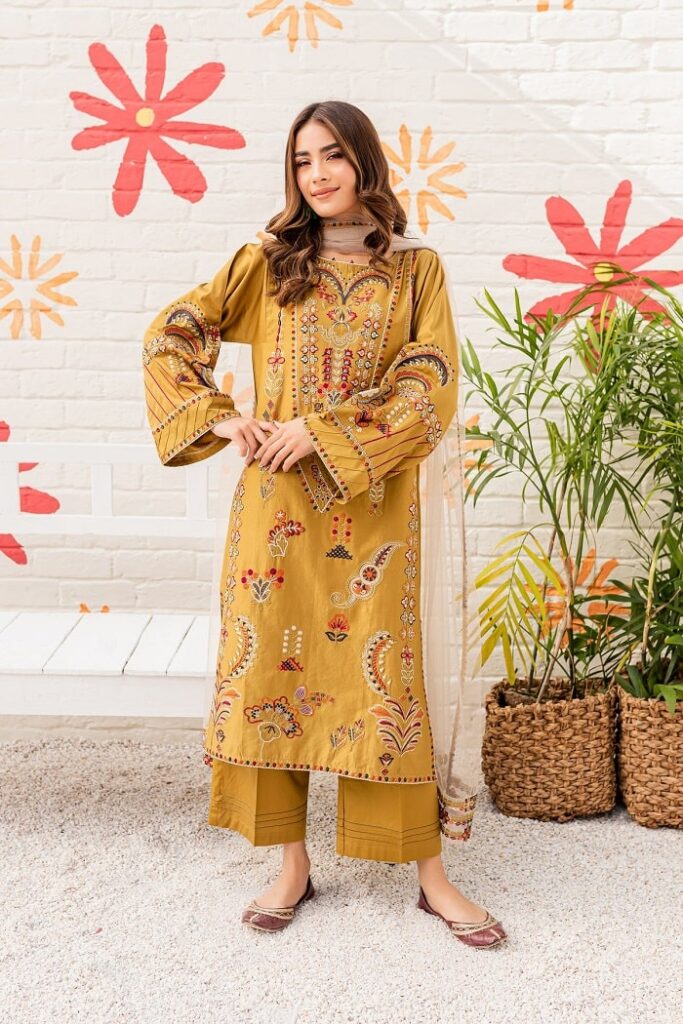 Ready to wear 3piece embroidered mehndi green color suit PKR:9,990.
Bloomsburry 2pc PKR:6,490 only.
Mari gold 3piec batik brand ready-to-wear suit PKR:10,990.
Batik Season End Sale (Shop Online)
Leading clothing brand batik is now providing summer season-end sale upto 30% off prices on unstitched and ready-to-wear lawn collections. All these summer lawn dresses are available at discount prices. Therefore, shop online batik summer season-end sale dresses and save more money for your next shopping.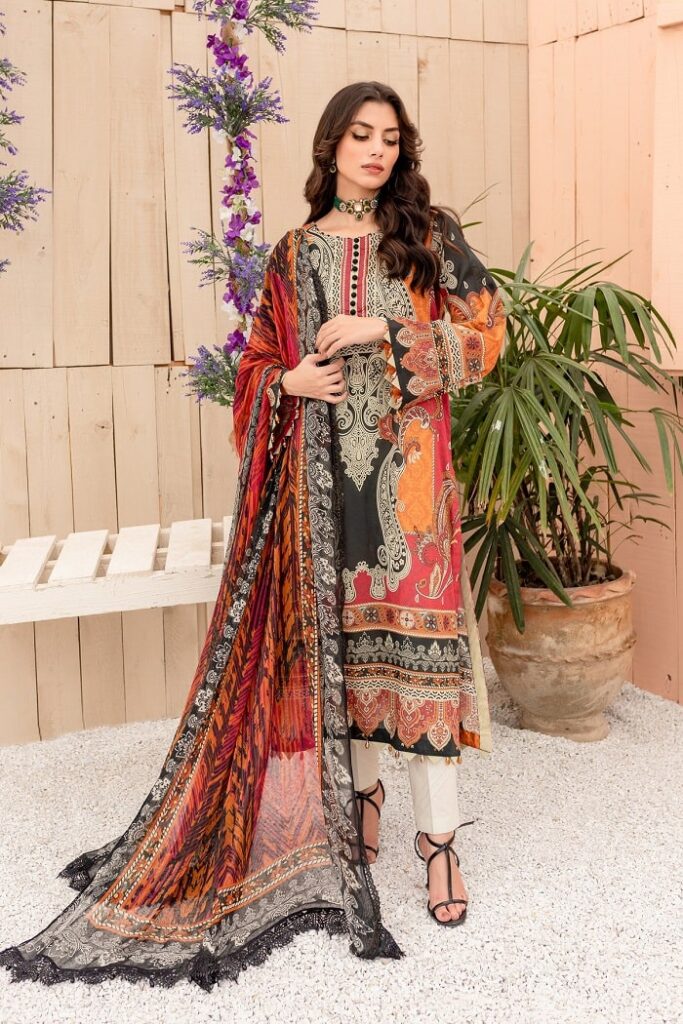 Let's get mughal inspiring look with this multicolor lawn unstitched 3piece suit PKR:4,990 PKR:3,493 only.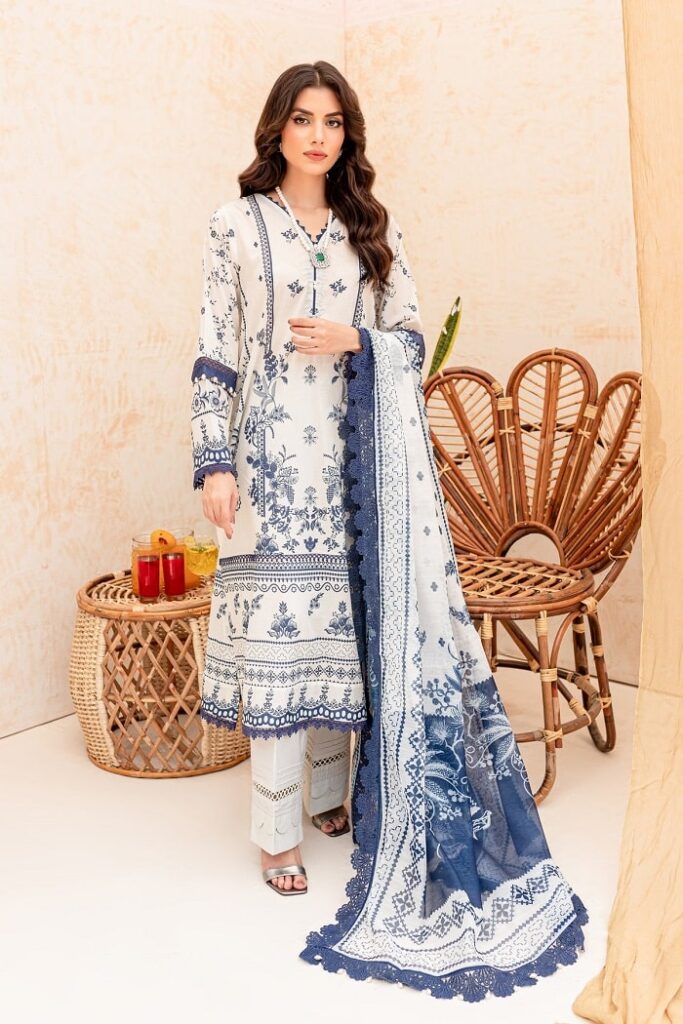 Get a unique elegent look by wearing digital printed unstitched 3piece suit available for PKR:4,990 PKR:3,493.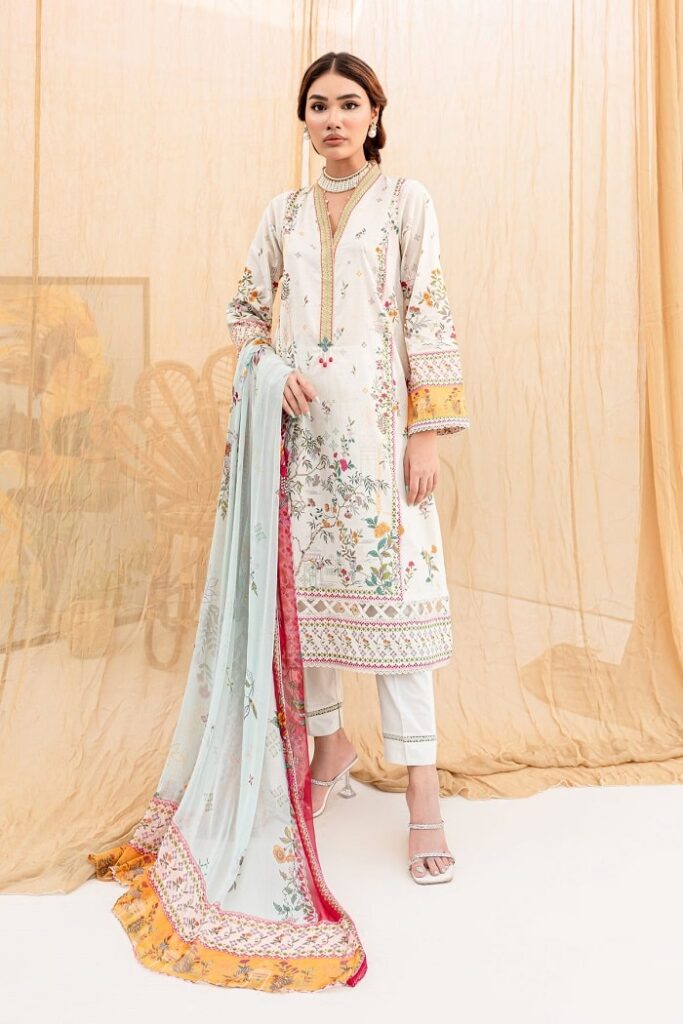 Floral printed multi-color unstitched 3p suit PKR:5,490 PKR:3,843 only.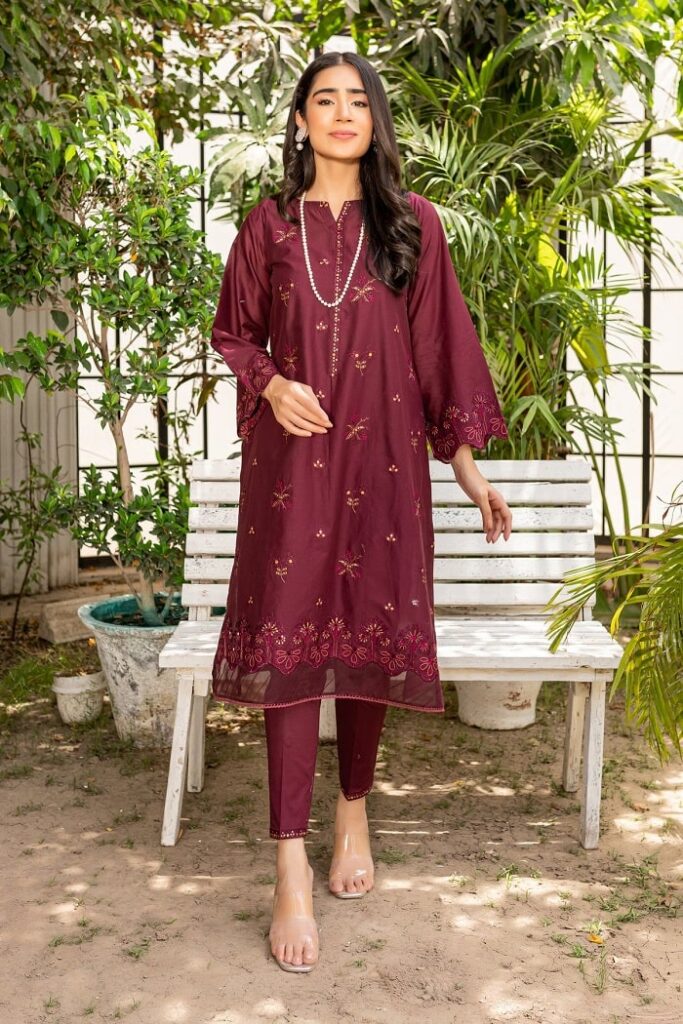 Beautiful design straight shirt in a shade of plum embellish with embroidery work and paired with straight fit trousers PKR:5,990 only.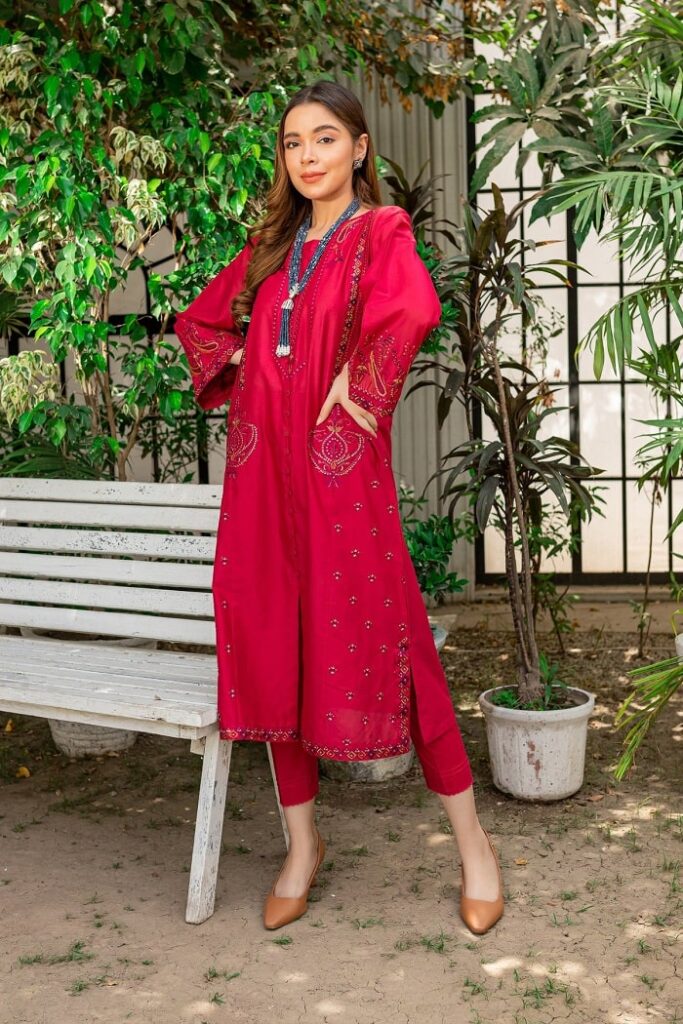 A beautiful pink color straight paneled open front shirt with straight fit pink cambric trouser PKR:6,490 only.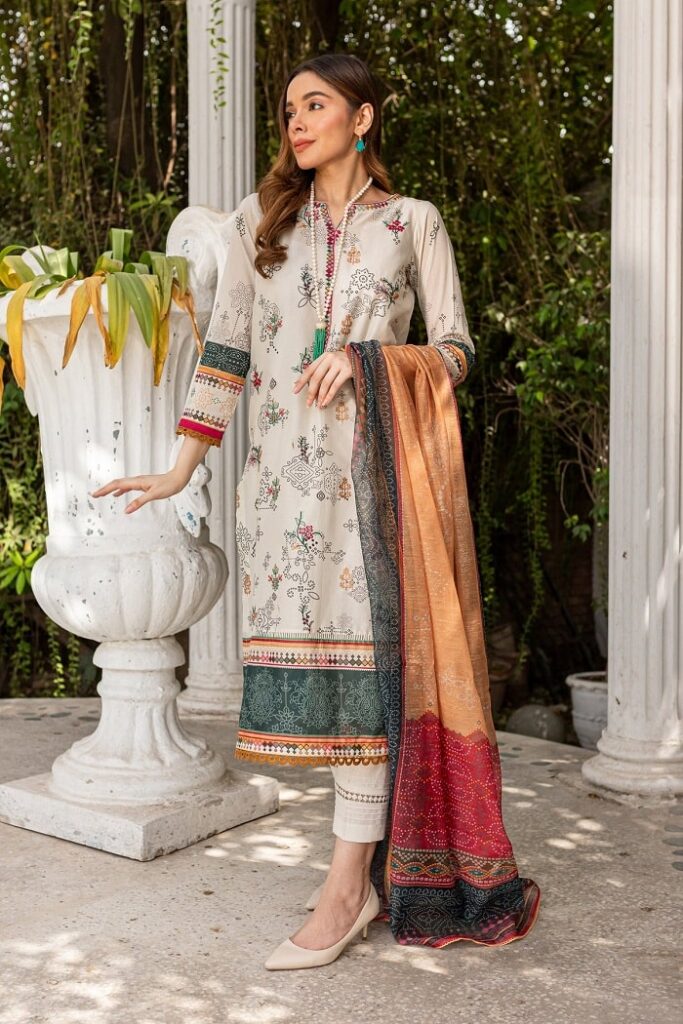 Off White color pima lawn, 3piece unstitched suit PKR:7,690.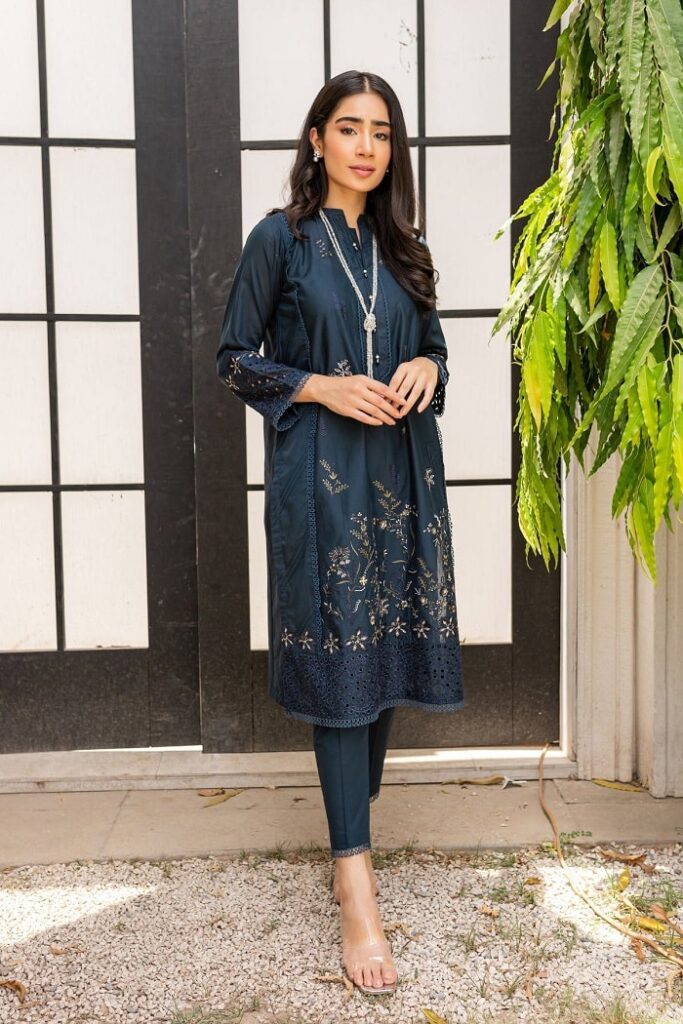 Let's get the graceful look with this dark blue color printed embroidered 3piece suit available for PKR:6,990.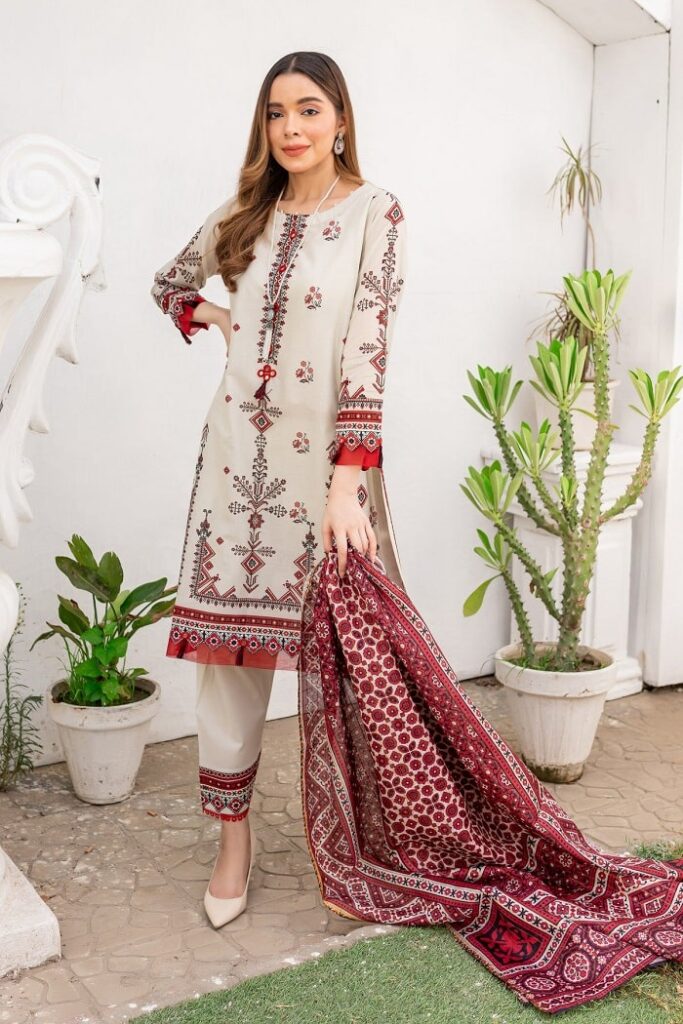 Digitally printed shirt and trousers with digitally printed schiffli jaal dupatta PKR:7,290 only.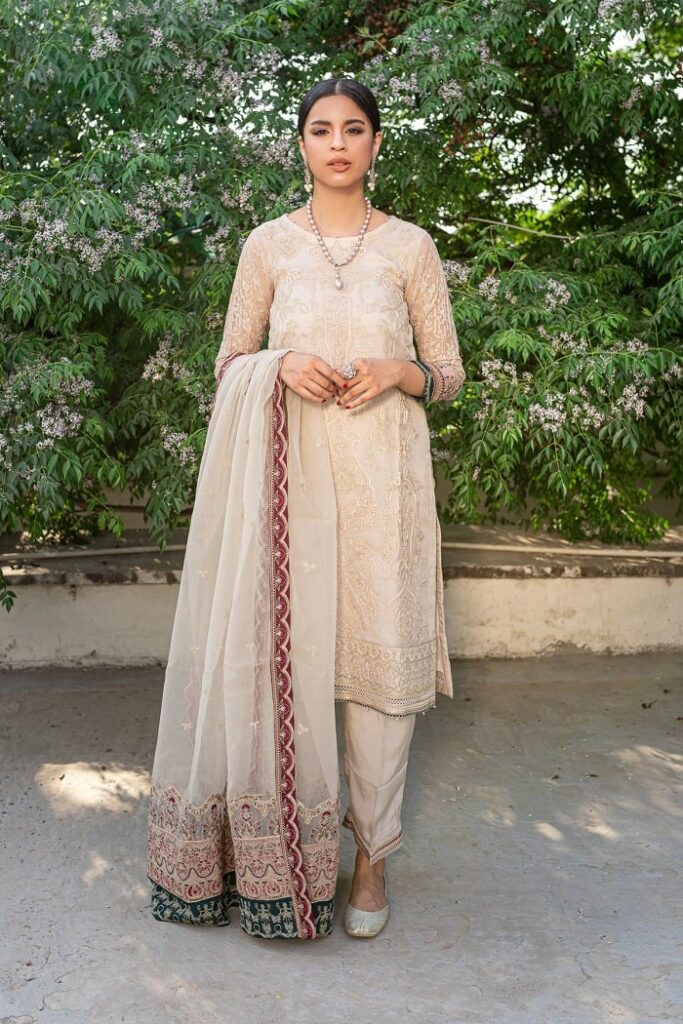 A beautifully designs straight shirt in a shade of white Ready To Wear 3 Piece Suit PKR:12,990/- Only.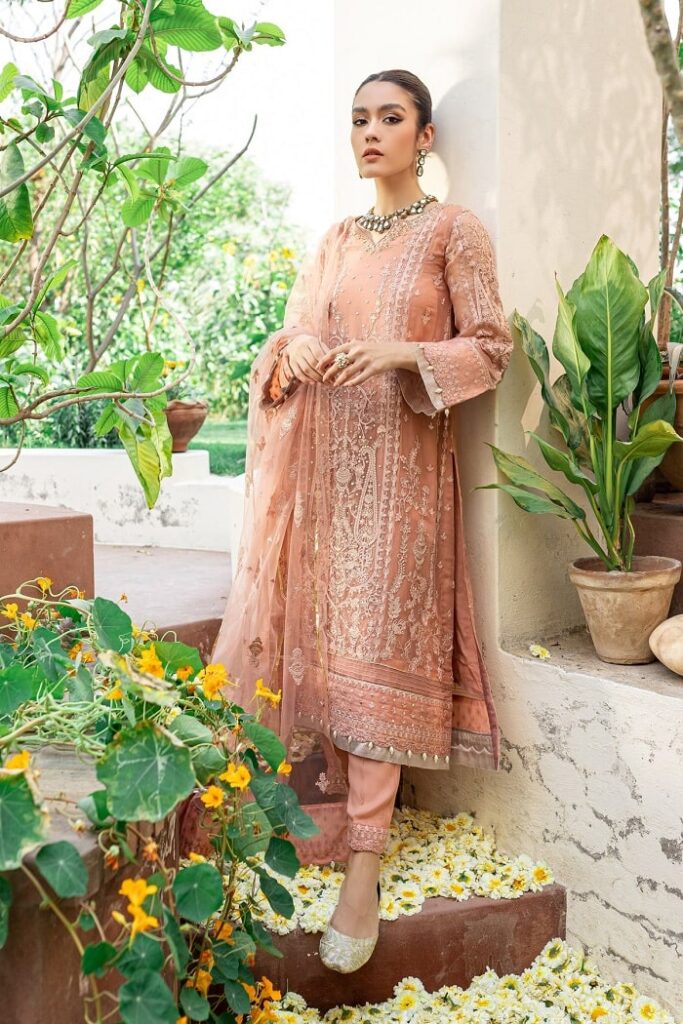 Ready to wear 3 piece summer suit in soft peach color available for PKR:21,990/- only.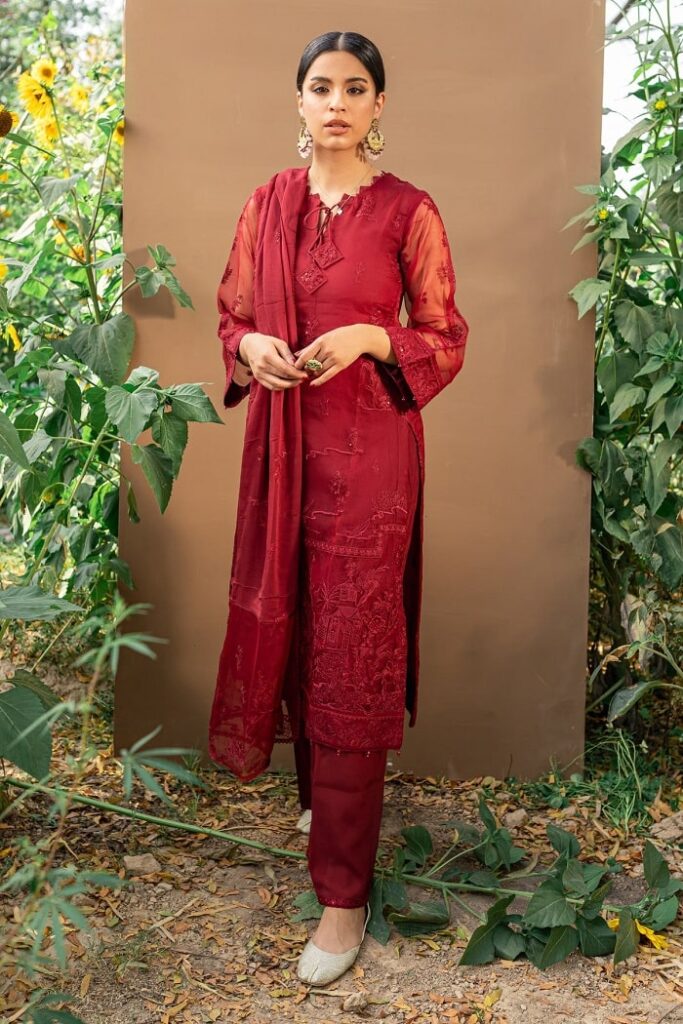 Get a gracefully eid look with a batik long shirt in the shade of maroon available 3Piece for PKR:9,990/-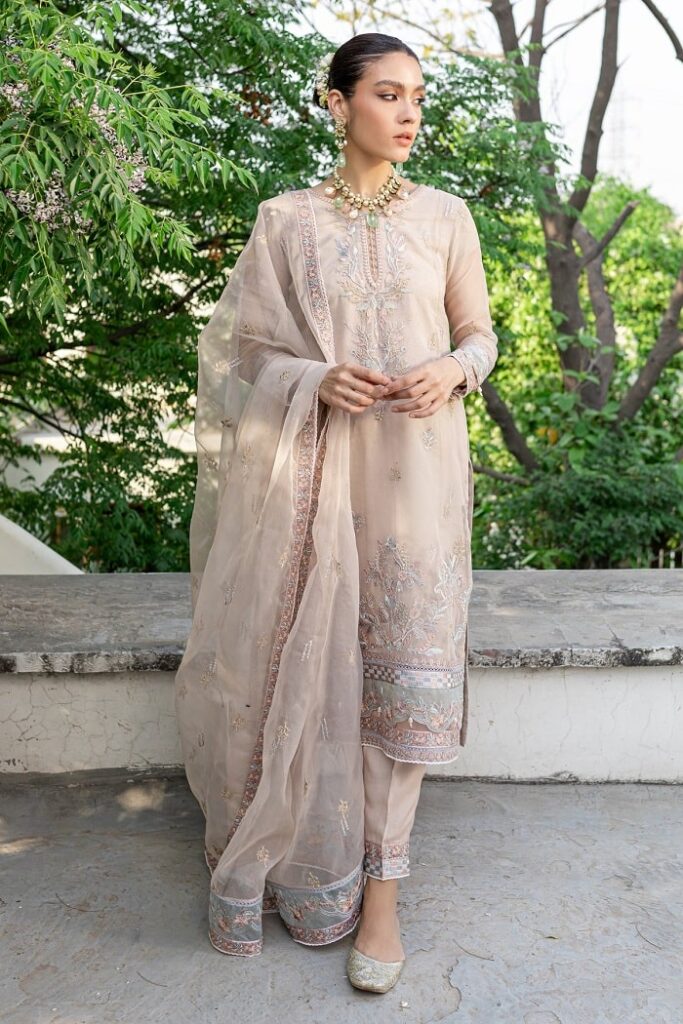 Beautiful light grey 3 pieces Festive Wear Suit PKR:12,990/- only.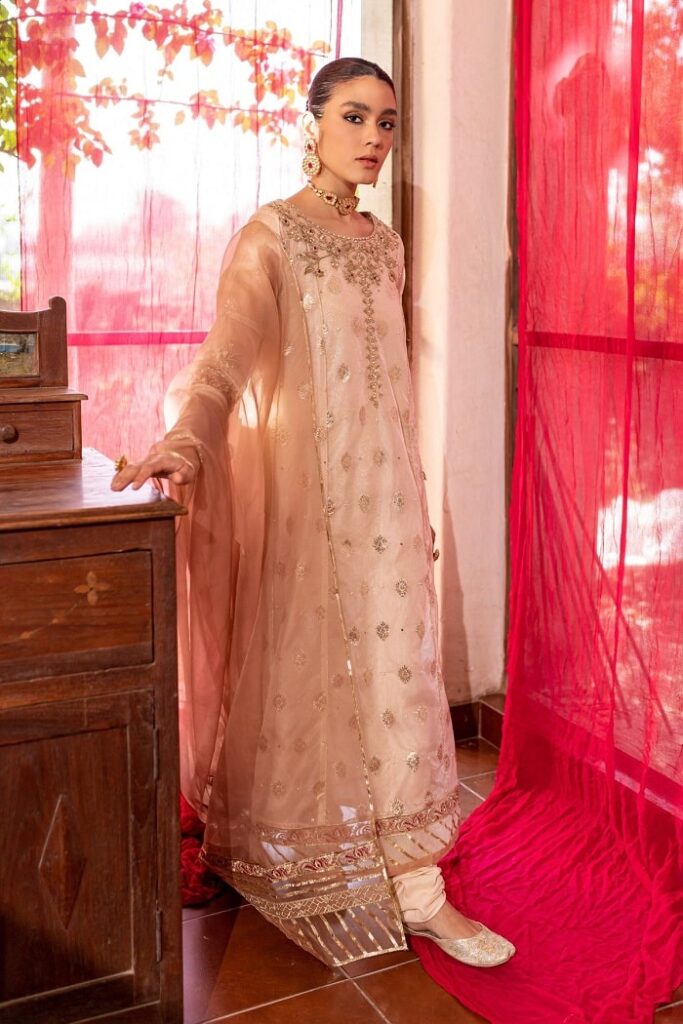 Rose Beige 3Pc Luxury Suit PKR:19,990/- only.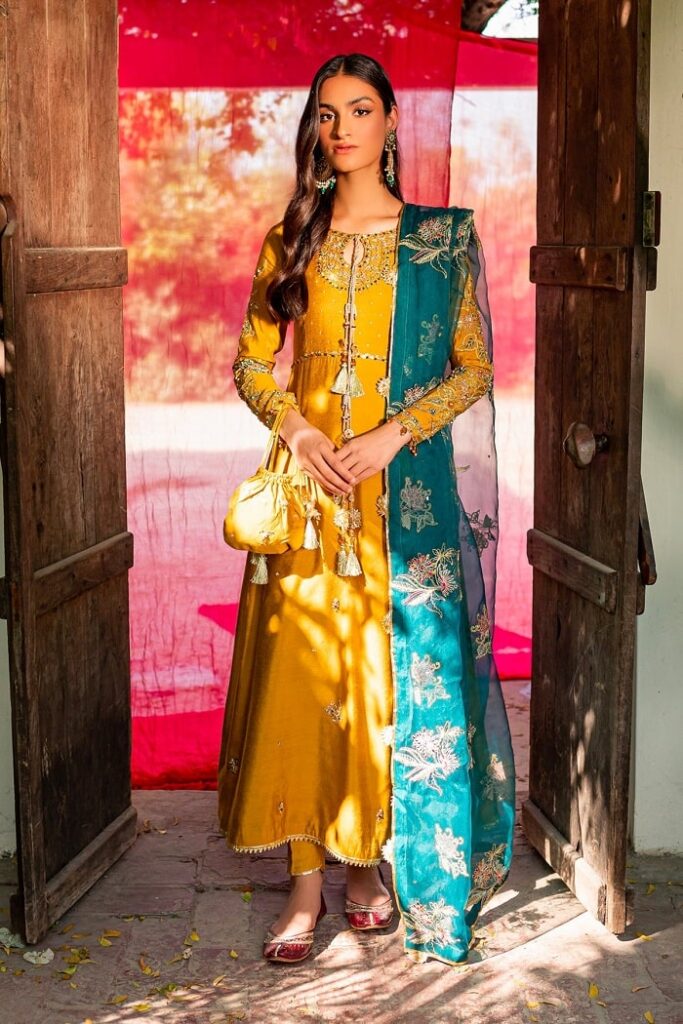 Mustard Beautifully design long frock in high-quality fabric PKR:19,990/-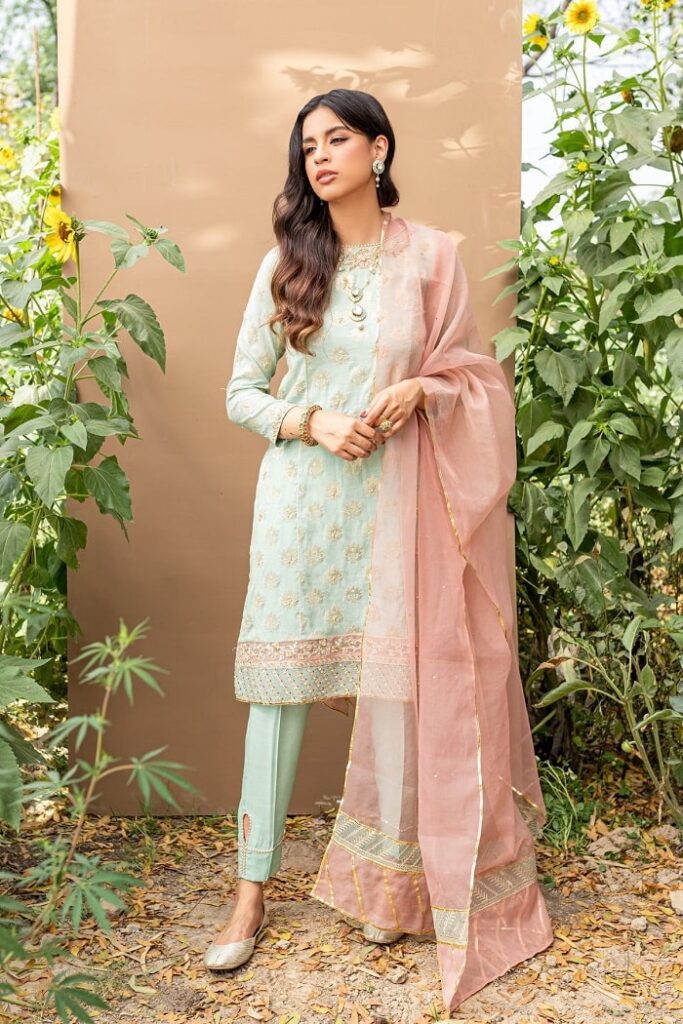 Mint Green Ready to wear formal dresses for ladies PKR:16,990/- only.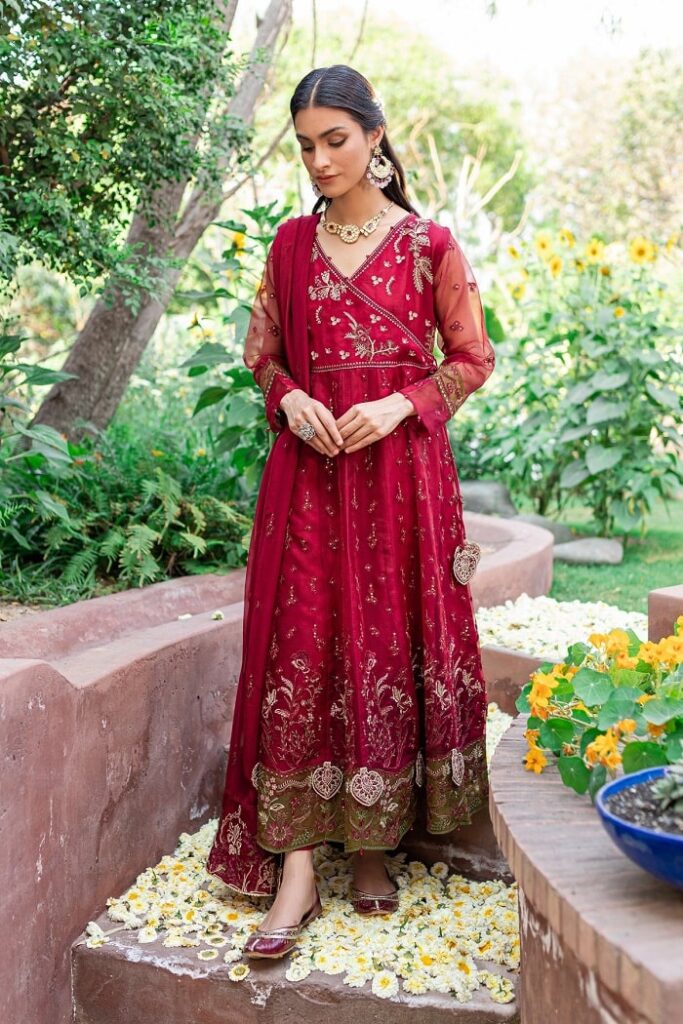 Stylish angrakha style frock in maroon color PKR:14,990/- only.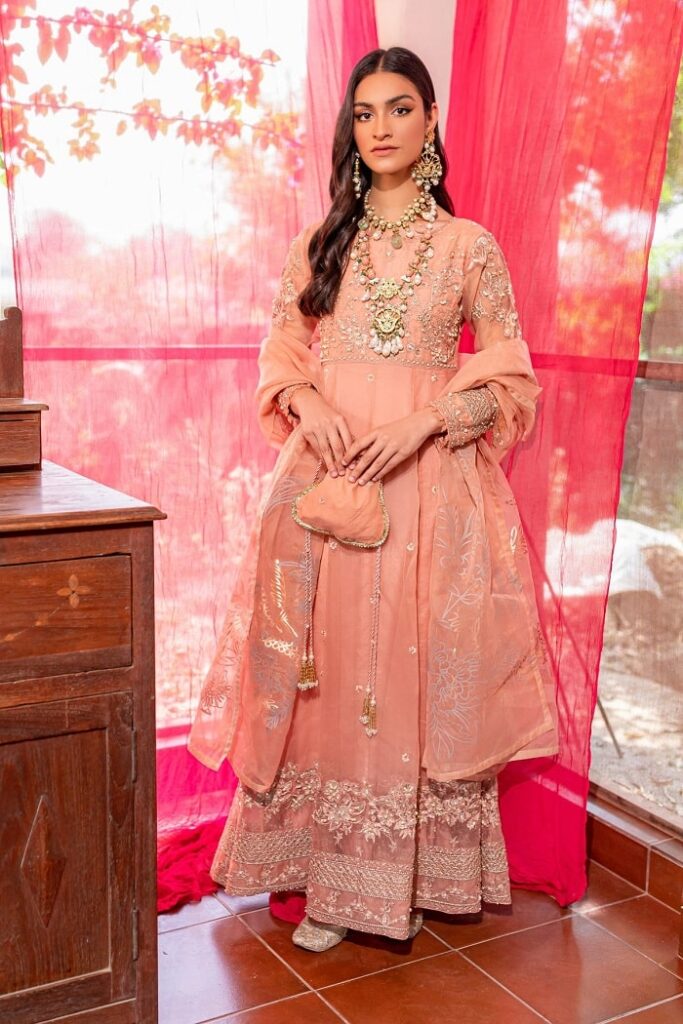 A beautiful finest quality batik brand peach color suit PKR:23,990/- only.
Batik Summer Lawn Collection 2023
Finally, the Batik Spring Summer Lawn collection 2023 brings the most beautiful lawn outfits for women. All lawn suits are designed according to customers' desire ss'23 solids. Don't forget to get a beautiful lawn dress from batik summer lawn 2023.
Let's shop your favorite batik brand lawn dresses online and from your nearest outlet. New designs of un-stitch and ready-to-wear 3 pieces and 2-piece lawn suits for girls. furthermore, all summer dresses are containing beautiful color tones and designs for women. Explore to get batik summer lawn dresses in 2023.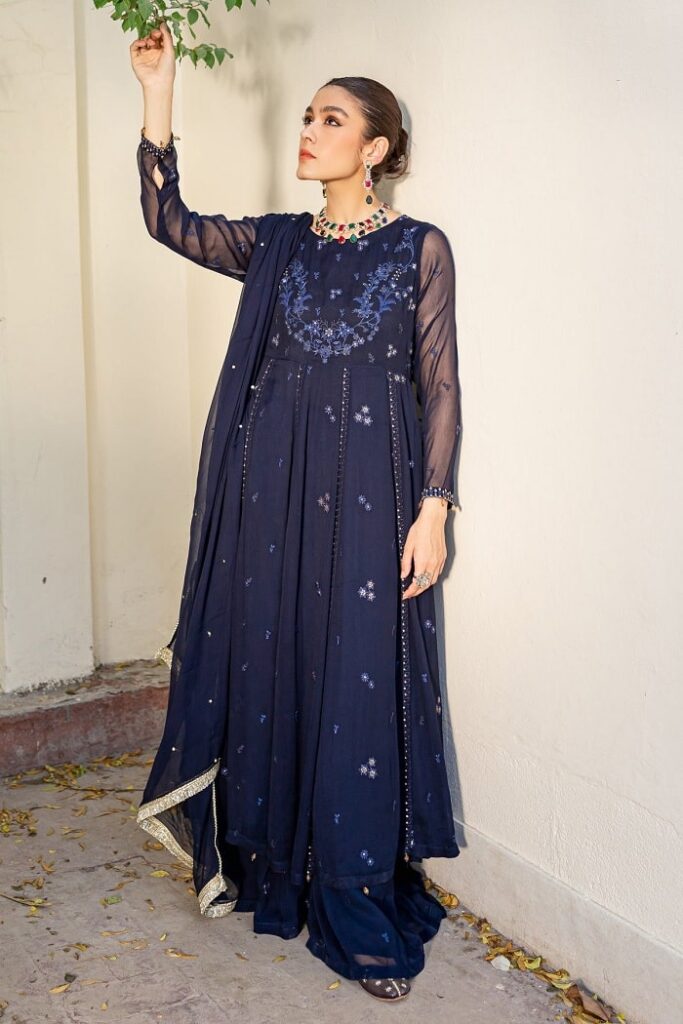 Andrika 3 Pc Suit PKR:17,990/-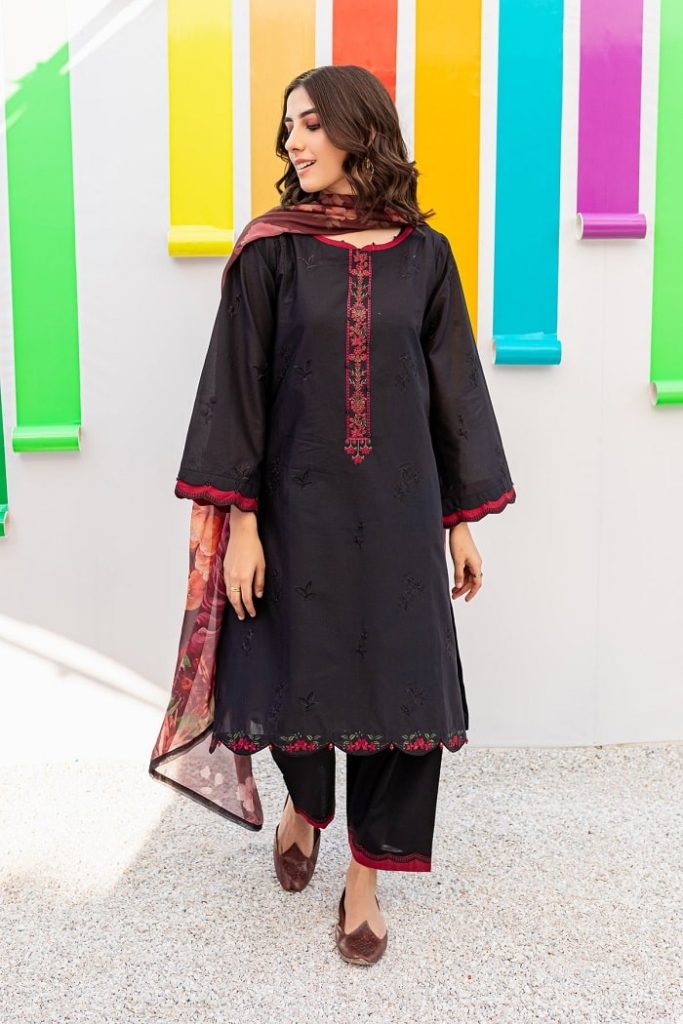 Gracefully designed straight black shirt embellished with added patchwork, pearls, and loose fit sleeves 3Pc Suit available for PKR:7990 Only.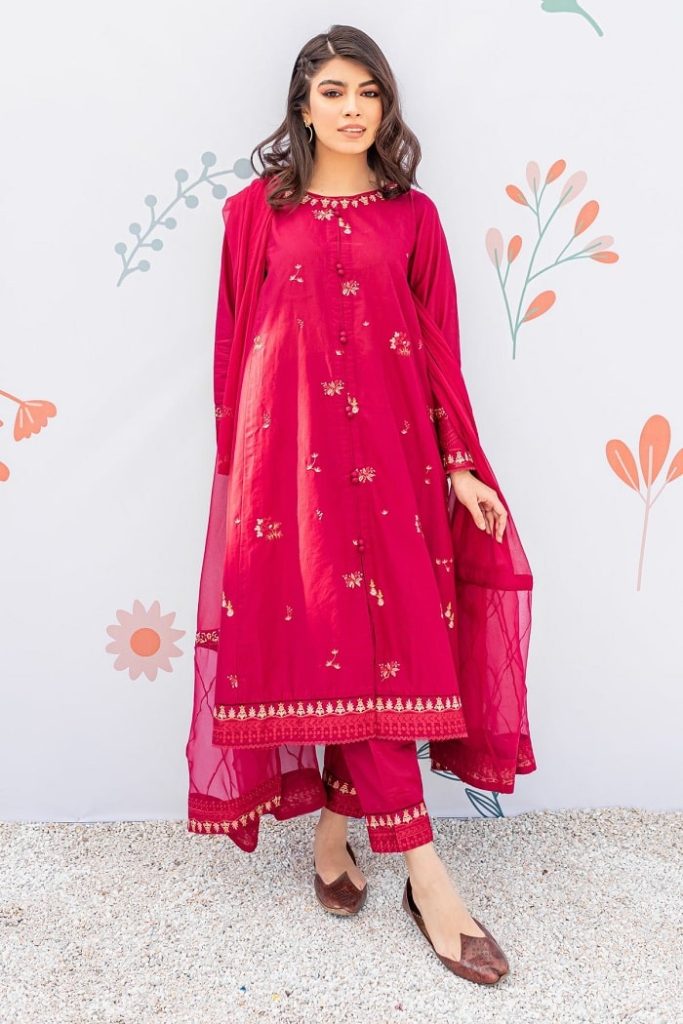 Ready to wear party pink color beautiful open front frock from the finest quality lawn 3pc casual wear dress available for PKR:8990 Only.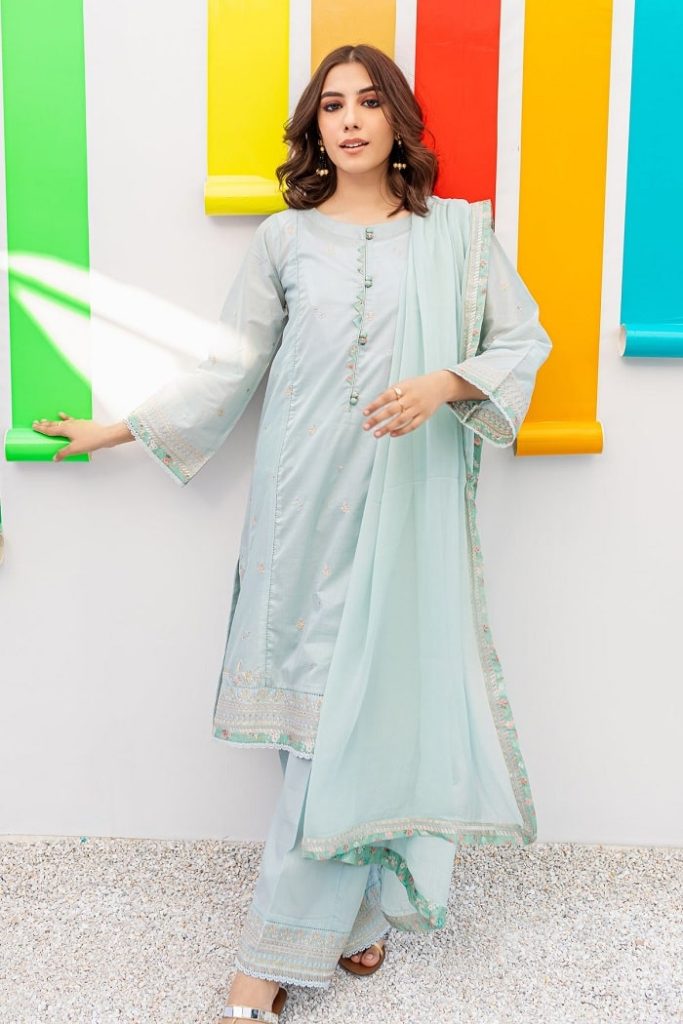 Get a graceful look with sky blue premium quality lawn 3 pieces ready to wear suit PKR:7990 Only.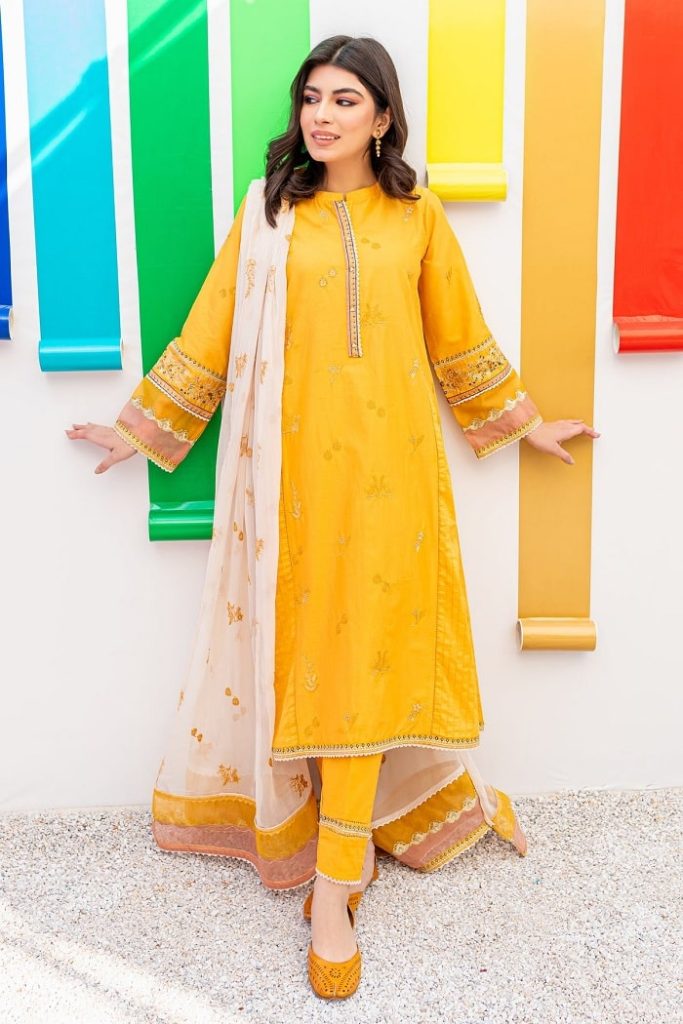 Beautiful paneled shirt shade of yellow color pair with chiffon dupatta and straight fit embroidered trouser PKR:8990 Only.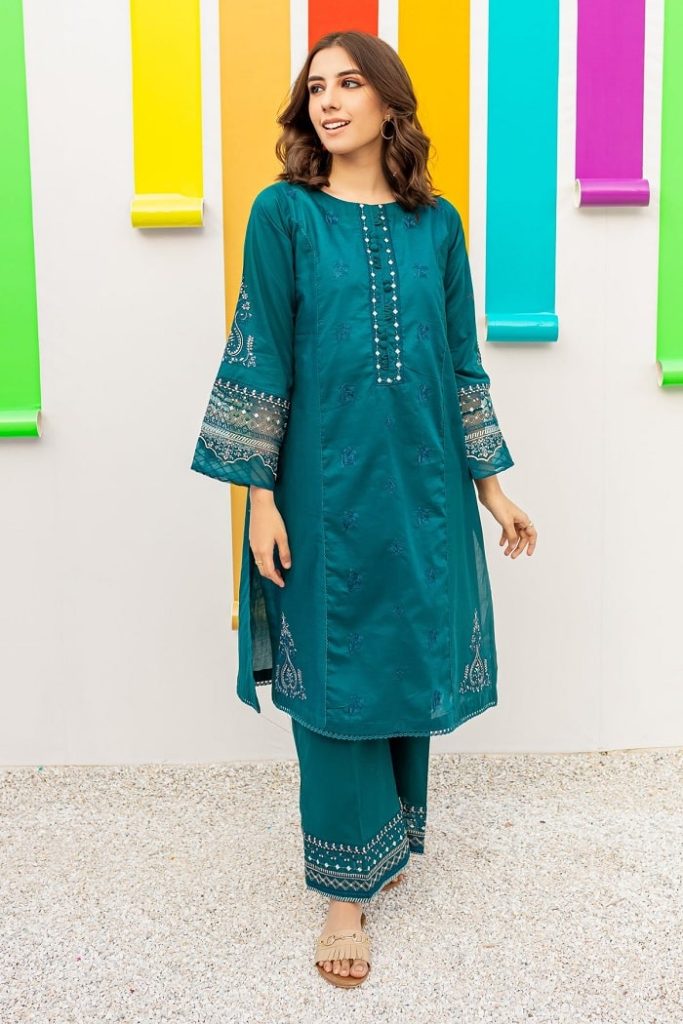 Teal color straight lawn shirt embellish with embroidery work on neckline, sleeves, and on Poncha 2 piece suit available for PKR:6290.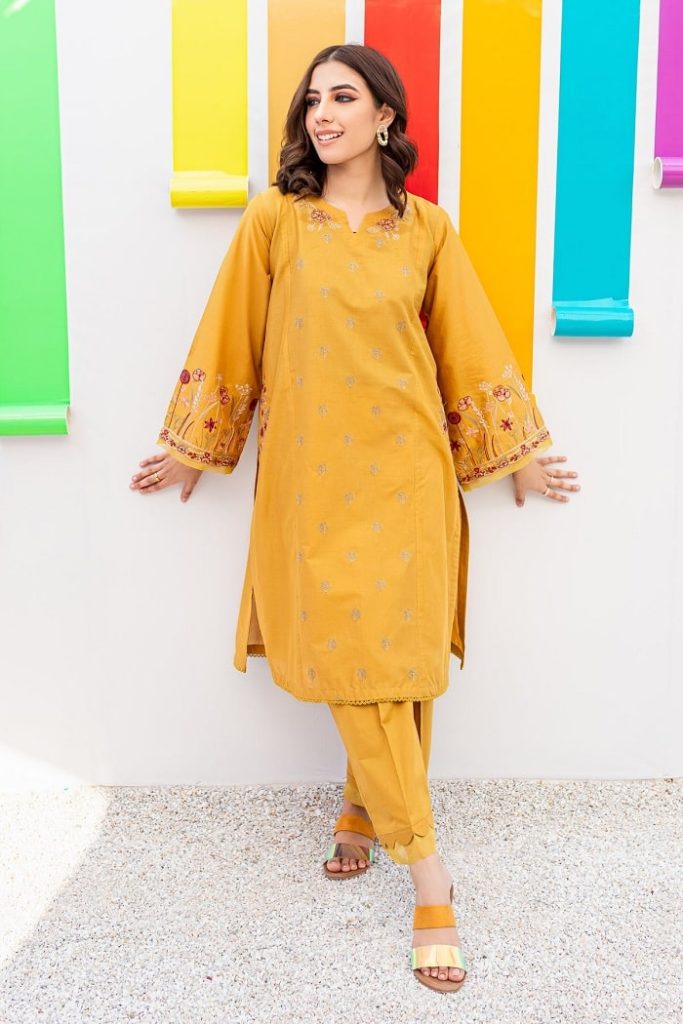 Beautifully designed paneled shirt cut from high-quality lawn fabric 2 piece suit PKR:5790 Only.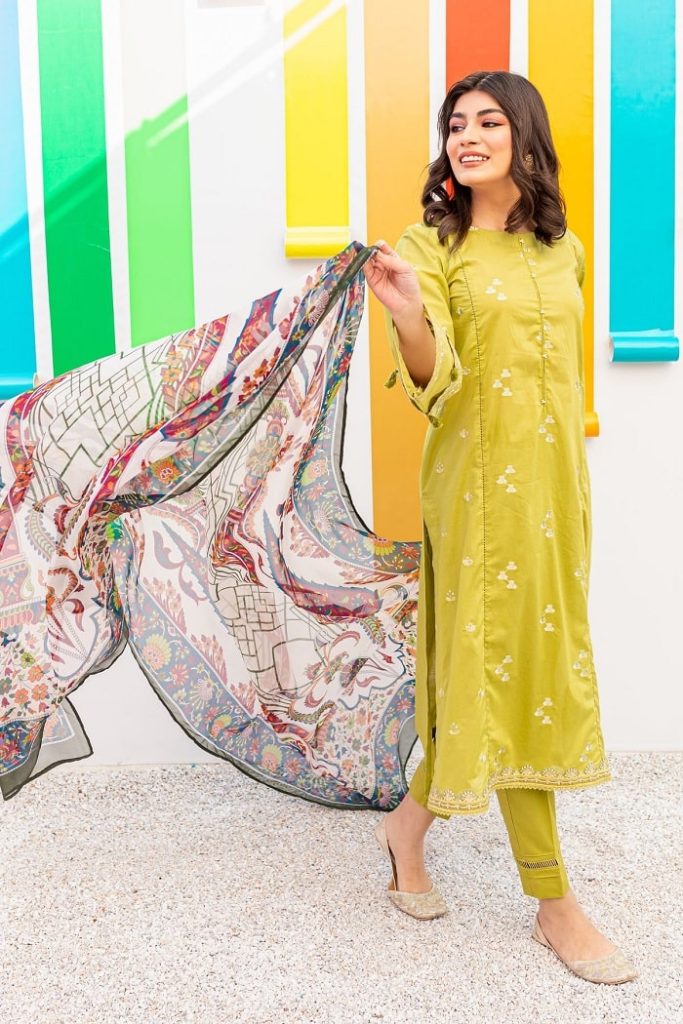 Stylish green color lawn three-piece suit by batik brand PKR:7990.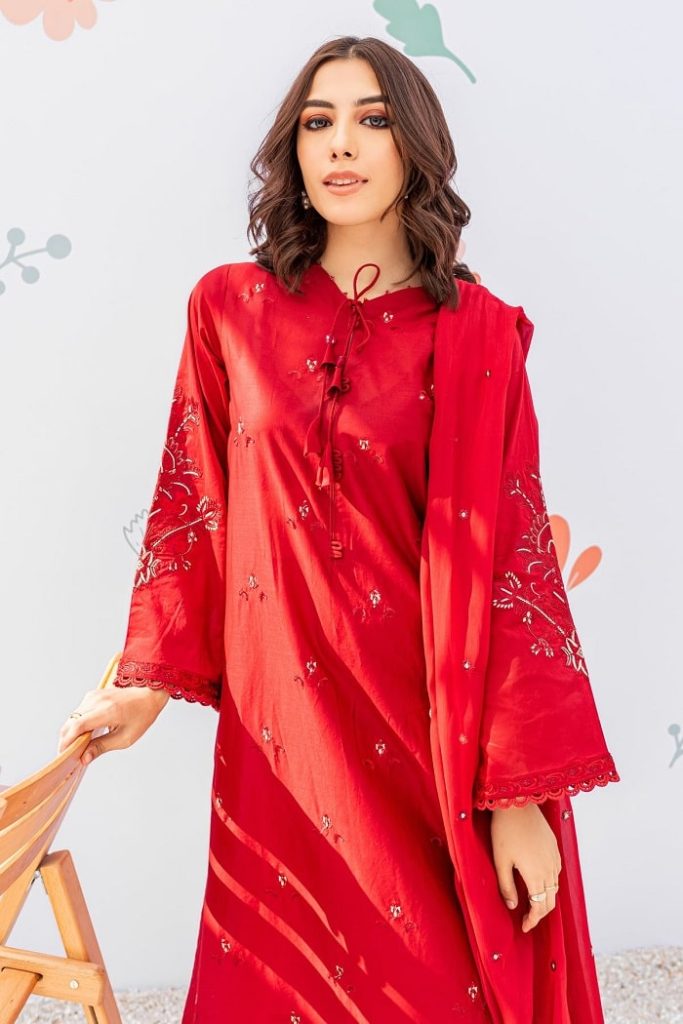 Deep maroon color A-Line embroidered shirt – 3pc suit PKR:8490.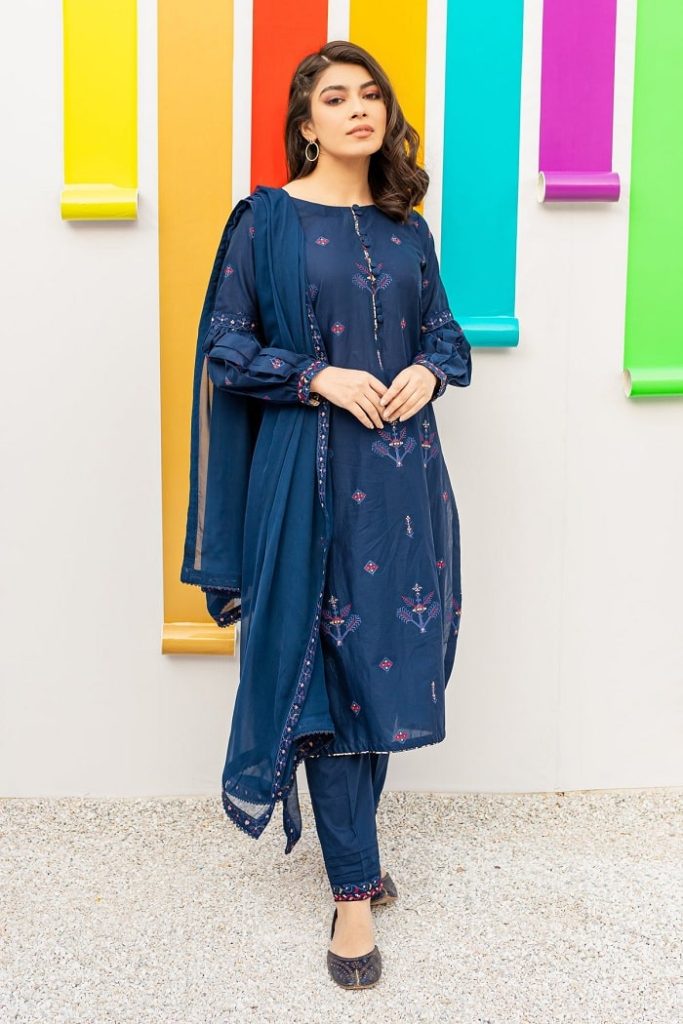 Dark blue three-piece Pima lawn Suit for Women PKR:7990.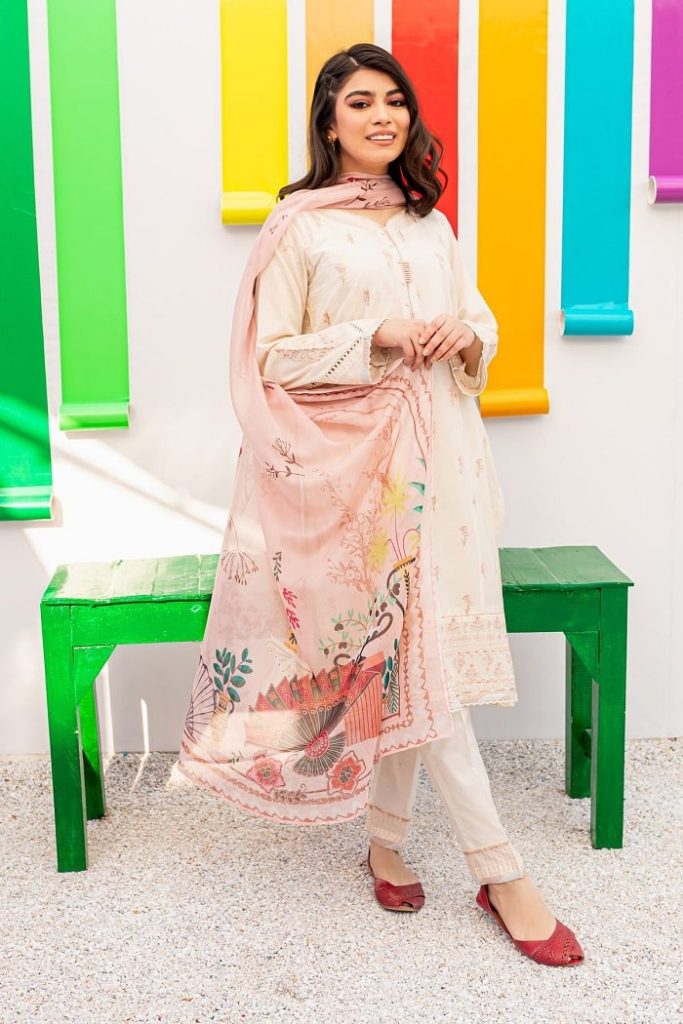 Gracefully designed straight shirt shade of white available for PKR:7690.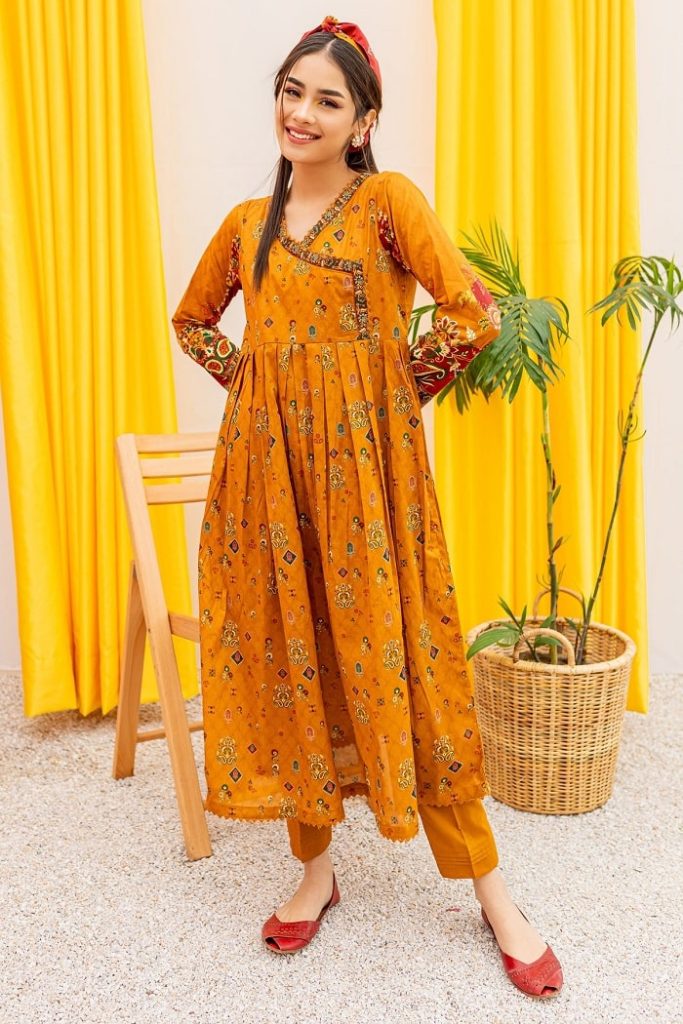 Stylish mustard shade pleated frock in Angrakha style paired with straight fit trousers 2Pc – PKR:5490.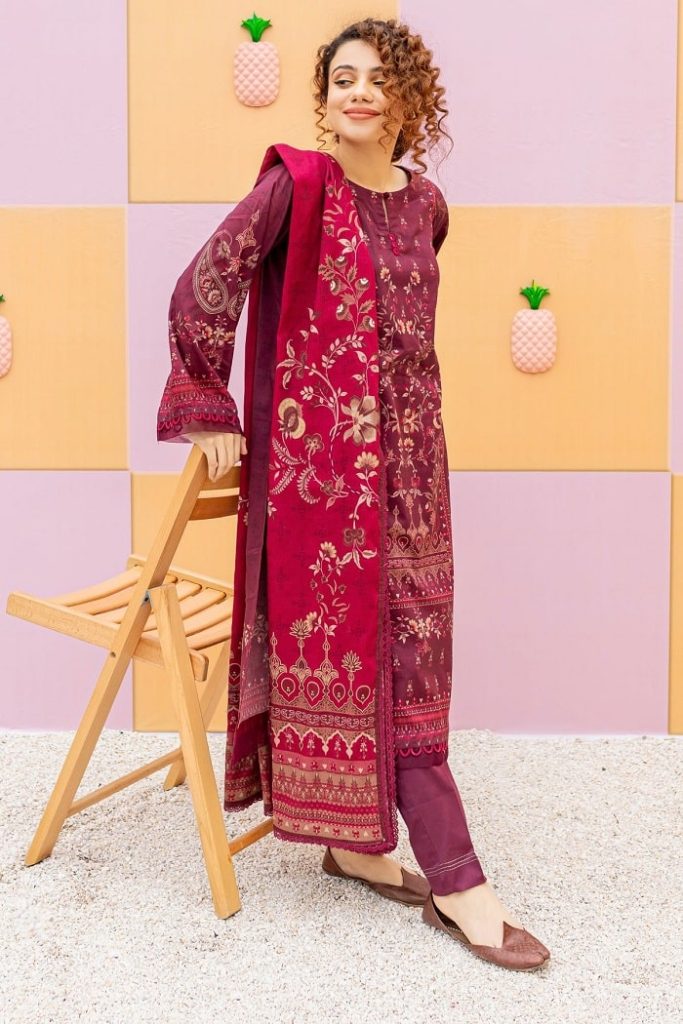 Mughal inspires print on the long straight shirt paired with contrasting embroidered work available for PKR:6490.
Batik wedding Collection 2023
Batik wedding wear collection for women has new styles of formal luxury dresses for women. enjoy new winter arrival wedding wear dresses for women's 2023. Stylish lengha choli 4pc suits in red, yellow, purple, and many other colors with inspiring embroidery work.
Furthermore, all wedding dresses are also paired with the same colored net dupatta with heavy embroidery work. All luxury formal or wedding wear collections by the batik brand provide a royal look at affordable prices.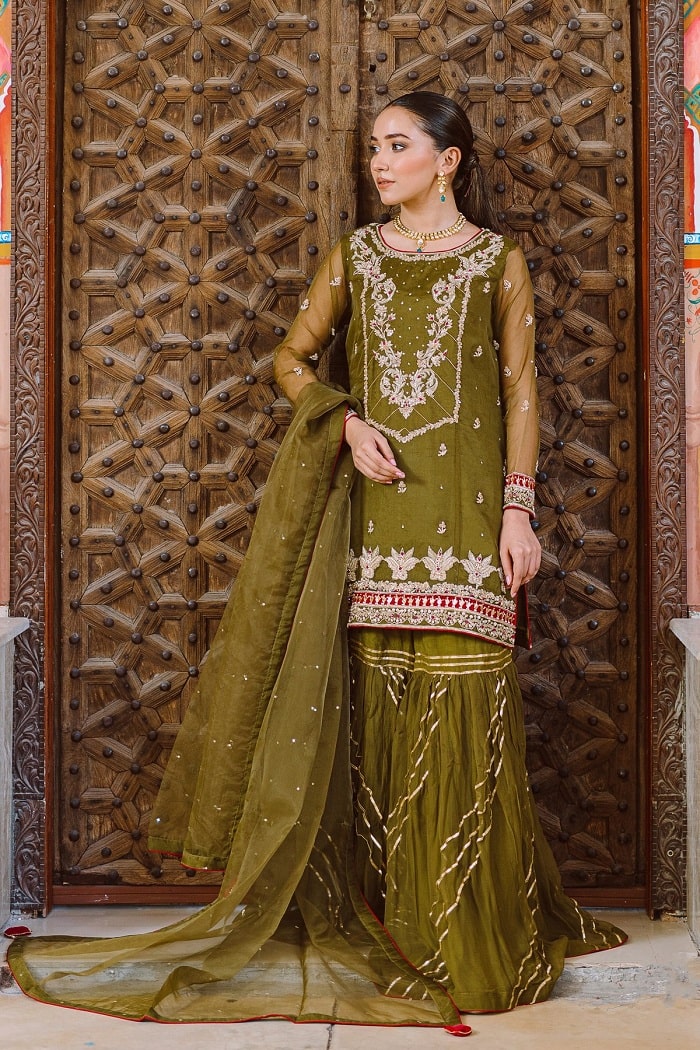 Batik Kids Wear Collection
Furthermore, the batik brand also provides little princess winter/summer ready-to-wear dress designs for 2023. Shop online batik kids wear frocks, shirts, and embroidery two-piece suits at sale prices. Yes, all kids wear dresses available at sale prices up to 50% off.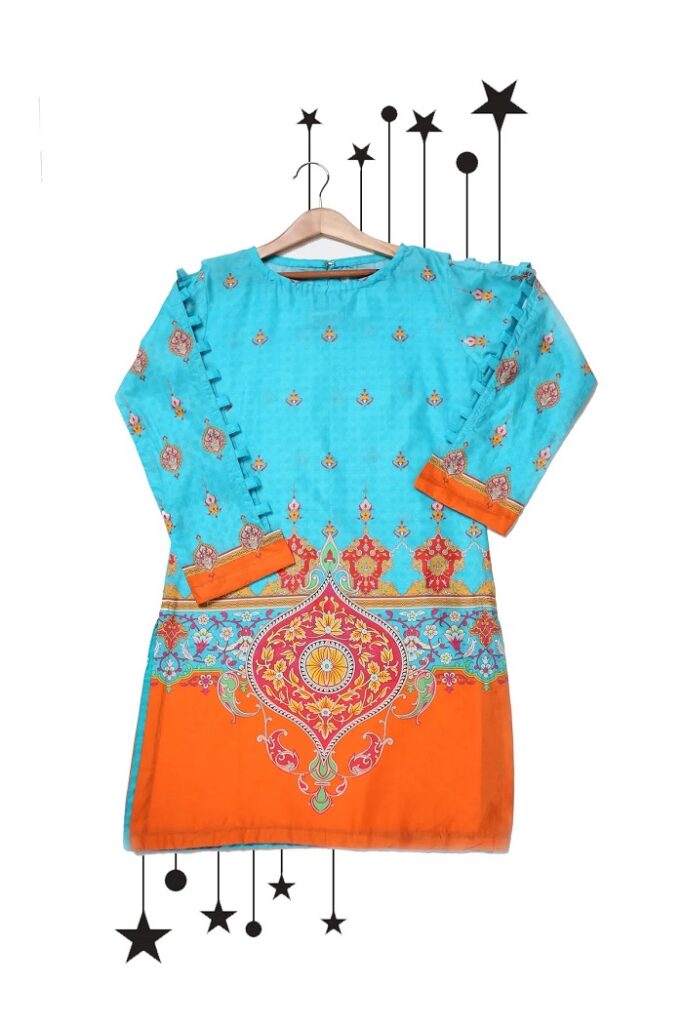 New daisy flower printed shirt PKR:1,390 PKR:834 only.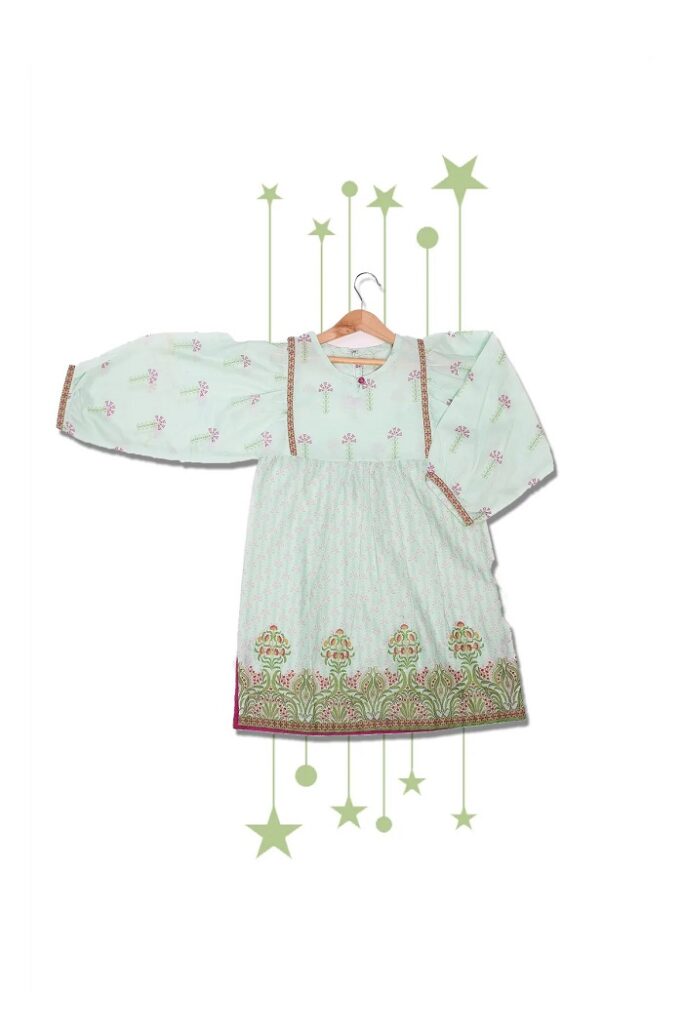 Beautiful off-white color ready-to-wear casual wear printed frock PKR:1,790 PKR:1074.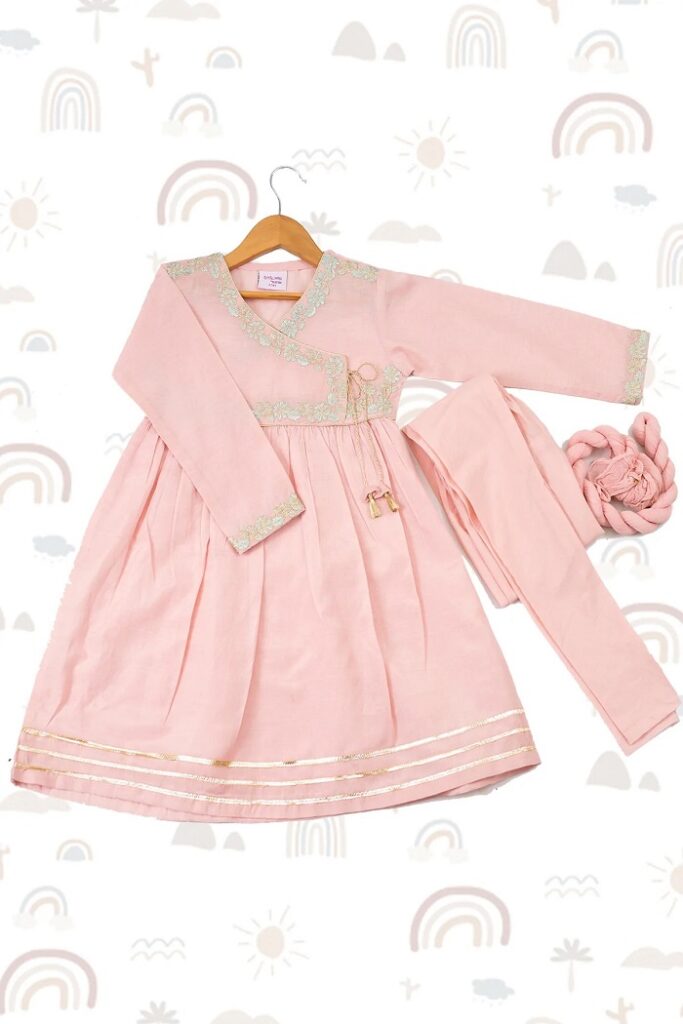 A soft pink lawn messori frock embellished with angrakha neckline and embroidered sleeves and straight trousers PKR:3,990 PKR:2,394 only.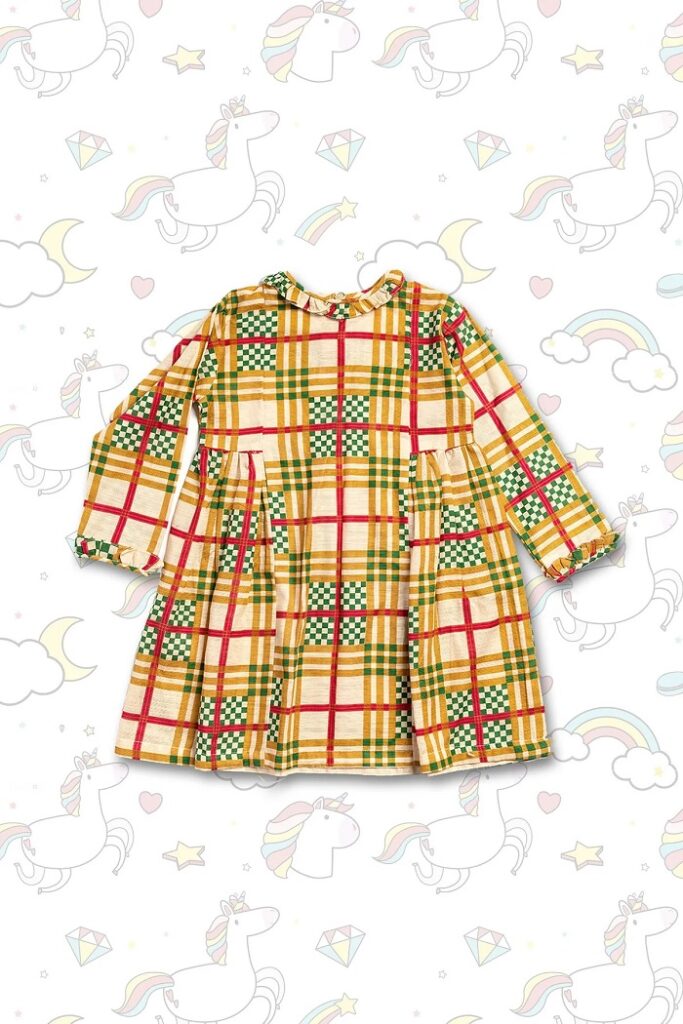 Ready to wear khaddar frock with plates and gathers PKR:1,390 PKR:834.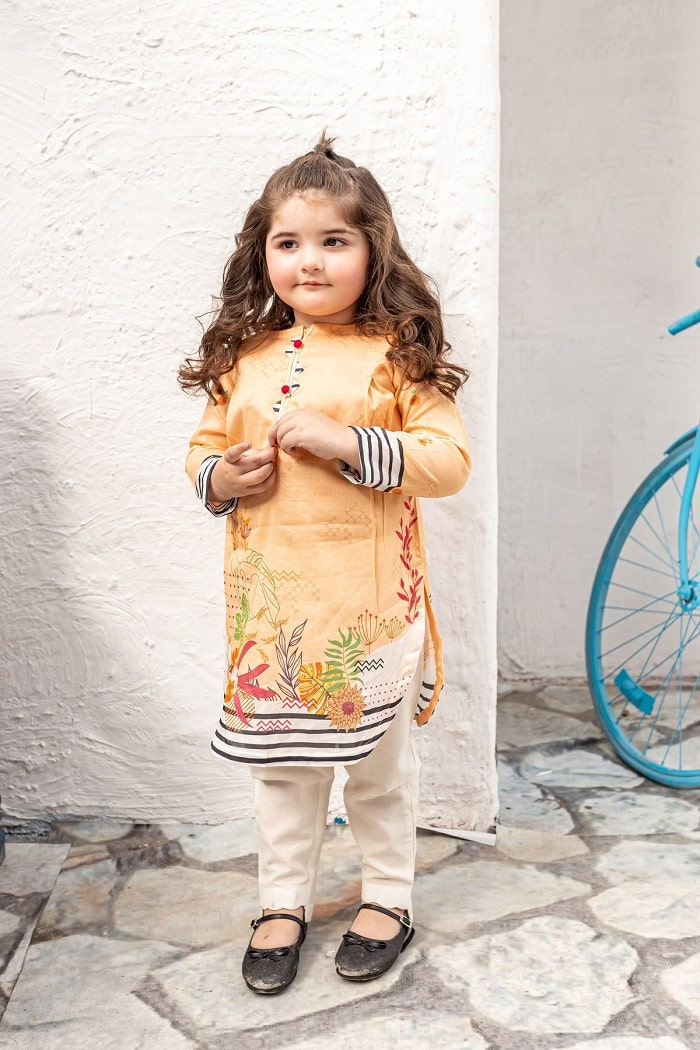 Batik Clothing Brand Winter Ready-to-Wear Shirts With Price
Recently Batik brand launched its ready-to-wear 2PC linen, khaddar, and lawn shirts for winter functions. And brand always delivers unique & embroidered richest fabrics to its customers. The predominant theme of the brand is to provide the finest clothing in an affordable price range. This winter-ready-to-wear collection brand fills the market gap by providing unique shirts. Let's buy the finest quality fabrics from the batik brand's official online store by visiting the nearest store.
The price of these shirts starts from PKR: to PKR only. let's buy online batik clothing brand winter ready-to-wear 2PC shirts.
See More: Sana Safinaz Muzlin Winter Shawl'21 Collection Buy Online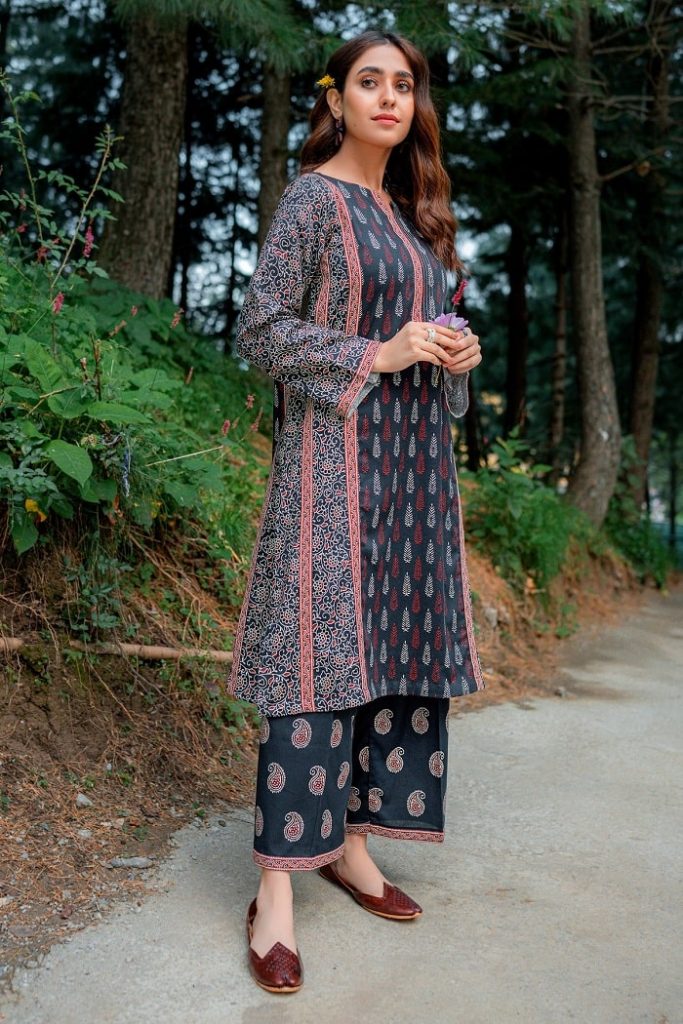 Batik Winter Velvet Collection:
Get ready for the new arrival of batik brand winter velvet formal ready-to-wear winter 3-piece collection for women. as you can see all dresses have the finest velvet with shades of plum. Furthermore, all formal wear luxury velvet suits have beautifully done embroidered work with floral contrasting patterns.
Furthermore, shop online for your favorite winter un-stitch and ready-to-wear formal luxury velvet 3-piece suits at affordable prices. Let's explore all batik winter velvet collections 2023 for ladies.