Sana Safinaz Muzlin Winter Collection 2022 With Price
Muzlin Winter Collection 2022 is new bold colors and unique designs that represent every woman. Through these 20 to 40 designs of Muzlin Winter unstitched collection, you can get the best winter outlook in an affordable price range. Furthermore, the classification of these muzlin winter dresses provides a tribute to every trendy woman on the path of self-disclosure. Sana Safinaz is always with its customers. According to brand talks, they will remain with you, and they are here with you for you!
This winter enjoys Sana safinaz Muzlin Winter Sale, which comes in unique 18 designs and 36 colors. Furthermore, winter colors hug us through the changes in the season, all dark colors such as black, burgundy, olives, and maroons are set to take the stage.This Muzlin winter collection also contains embroidery and prints with shawl dupattas and refined finishings. let's go girls take a look at this Muzlin winter collection to step forward winter wardrobe for an all-new look.
Sana Safinaz Muzlin Winter Unstitched Collection 2022 With Price
Muzlin Unstitched Winter 22 -Today we are to share the latest Sana Safianz Muzlin Winter collection of Unstitched dresses for women. The pre-booking of Sana Safinaz winter unstitched collection 2022 starts on 1st October 2022. The luxury winter Muzlin collection contains cotton satin, and the softness of chiffon by the silk embroidery twist of digital print. The collection of Sana Safinaz Muzlin unstitched offers a versatile variety for winter.
As we know that in our country Pakistan the best textile brand Sana Safinaz has been introduced to his winter dress arrival for girls in 2022. Furthermore, there is not a good trend for winter wear in our country. But now in the passage of time the new fashion designer is using their professional skills and abilities to inspire the world.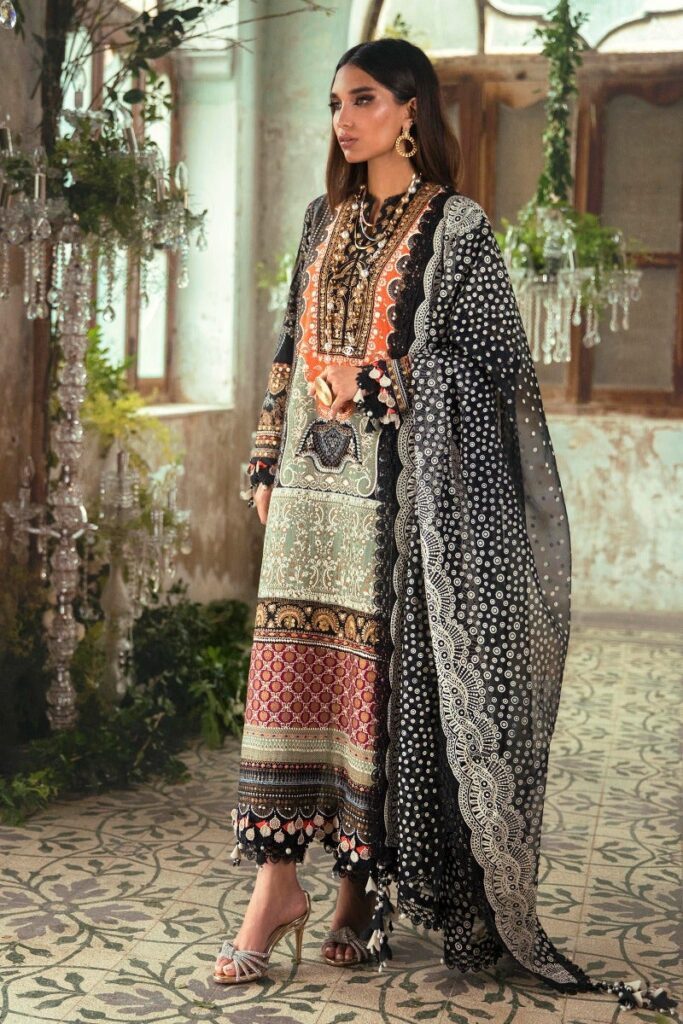 A stunning combination of multi-color with elegent embroidered work 3piece unstitched suit PKR:7,699 only.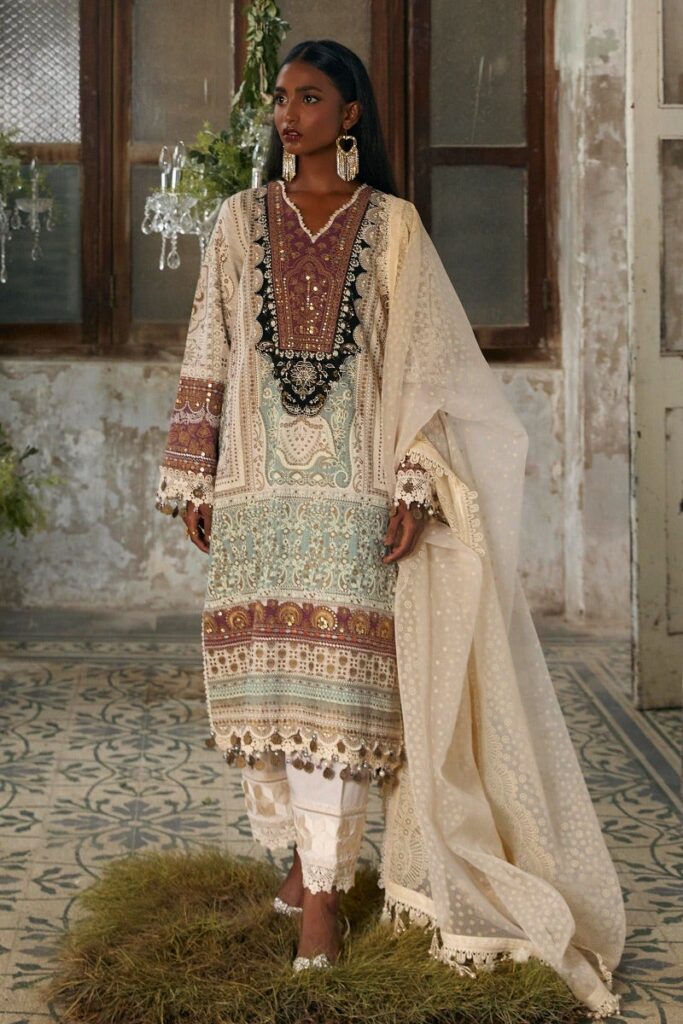 Get a charming winter look by wearing this 3piece mughal style unstitched suit available for PKR:7,699.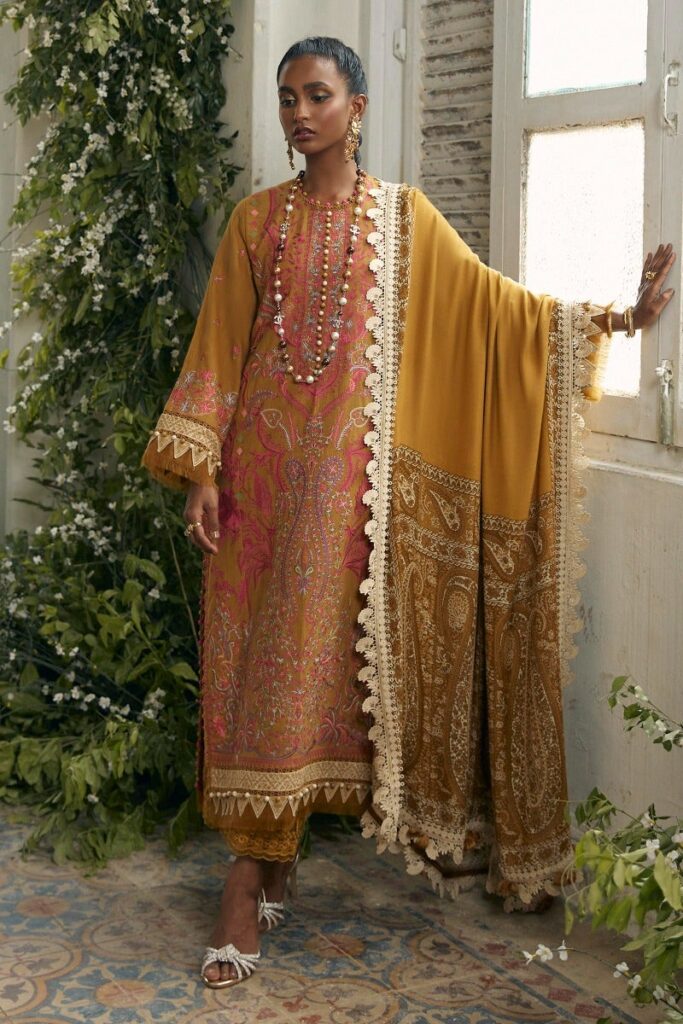 A graceful ensemble with a floral embroidered hot pink shirt with matching pants and an alluring pashmina shawl is available for PKR:7,999 only.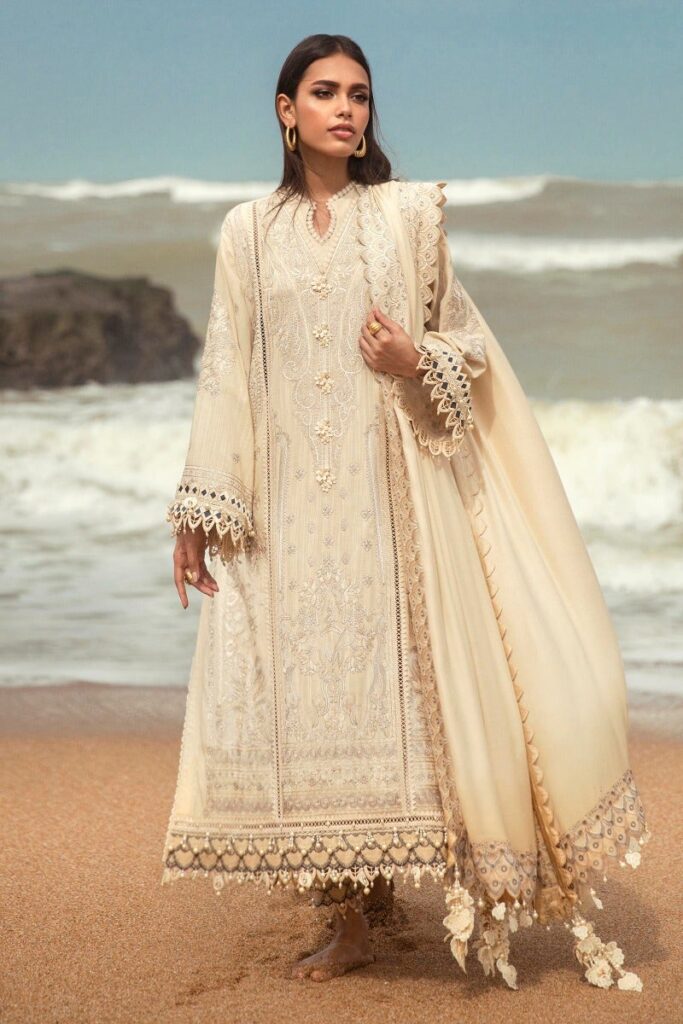 Let's get a graceful winter look by wearing this embroidered beige color 3piece unstitched suit with shawl PKR:7,999 only.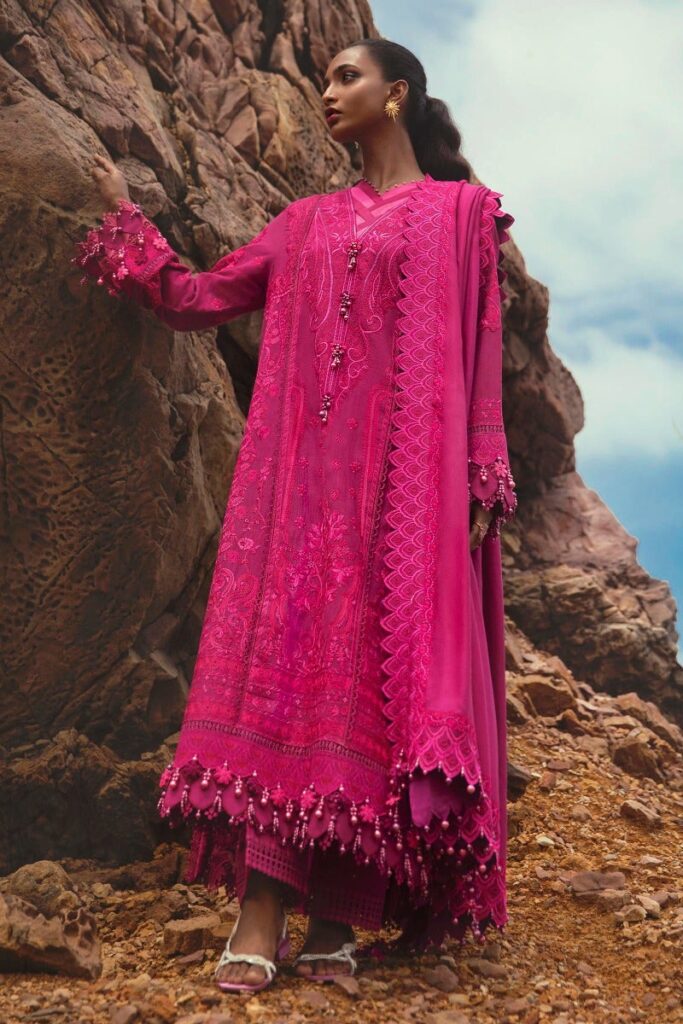 Beautiful magenta color embroidered 3piece suit with matching shawl and pants available for PKR:7,999 only.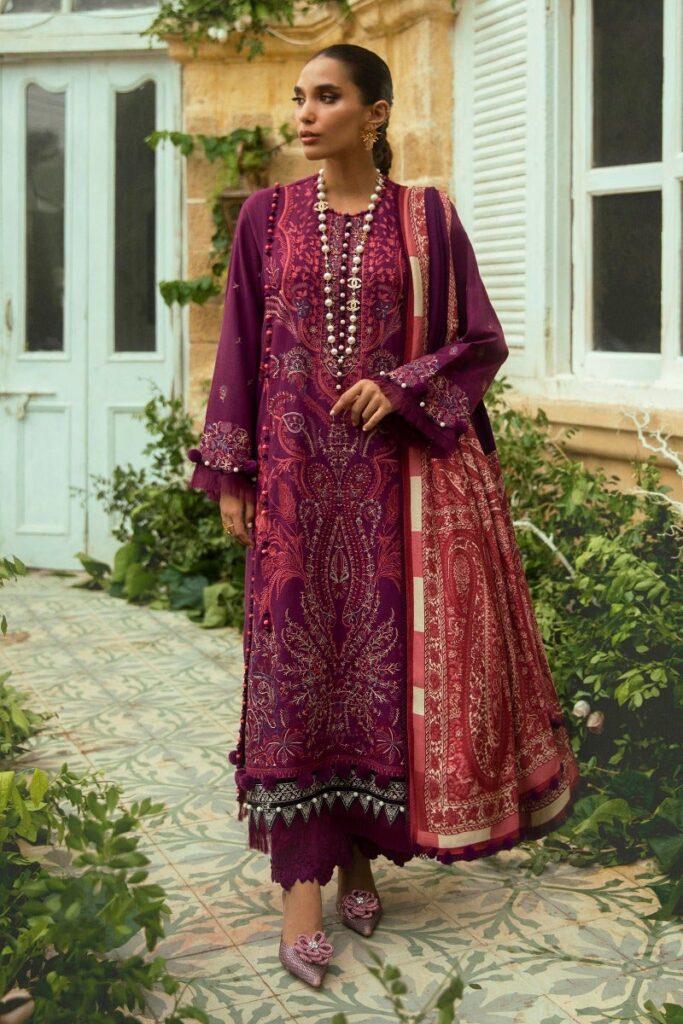 Muzlin floral embroidered maroon shade unstitched three piece winter suit for women PKR:7,999 only.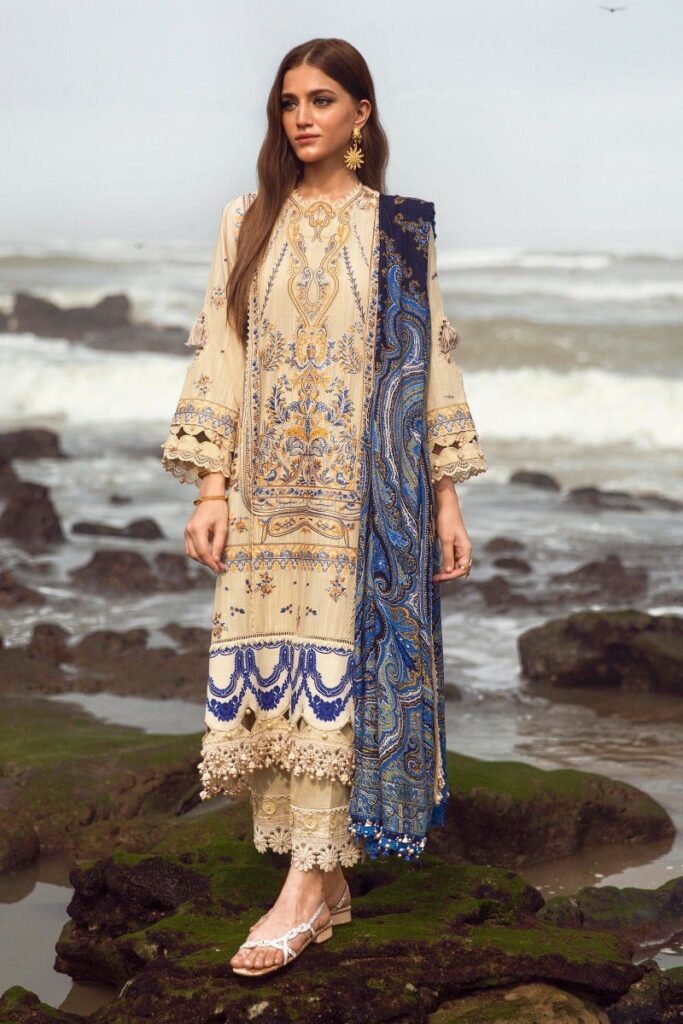 Let's refresh your winter look with this unstitched beige and blue color 3piece luxury suit available for PKR:7,499.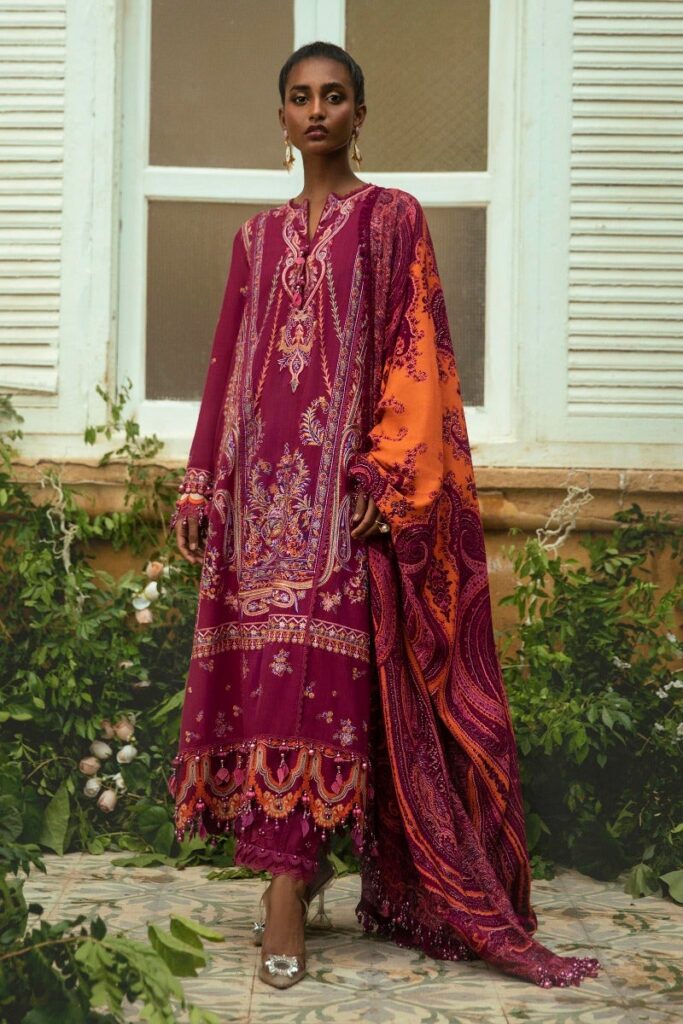 Floral embroidered maroon unstitched luxury winter 3piece suit with pashmina shawl PKR:7,499.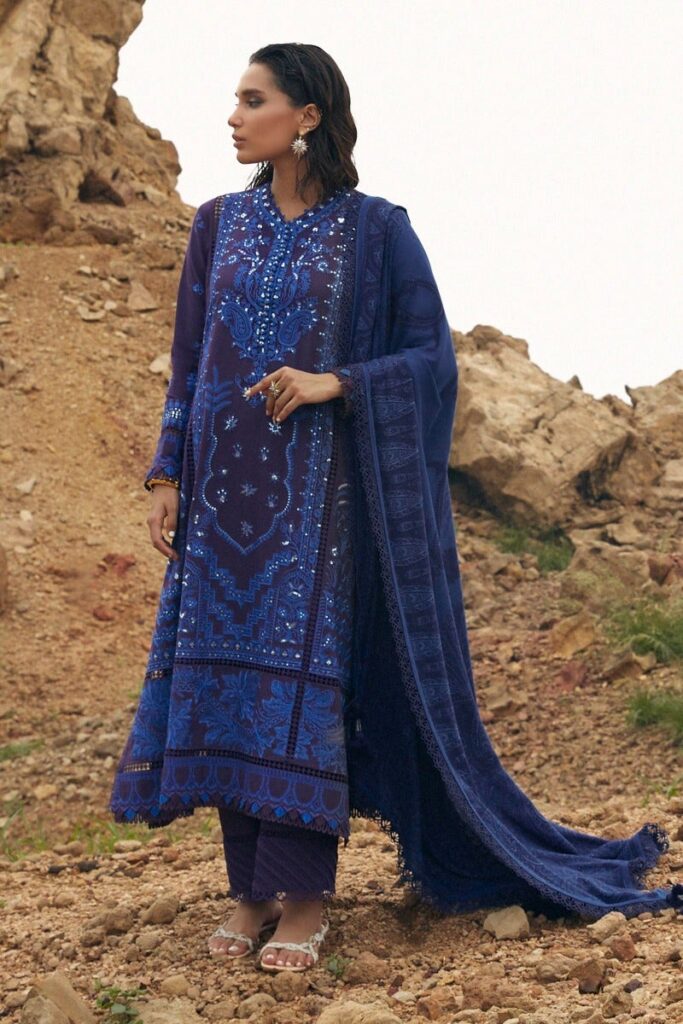 PKR:7,699 blue embroidered Mughal style 3piece unstitched suit.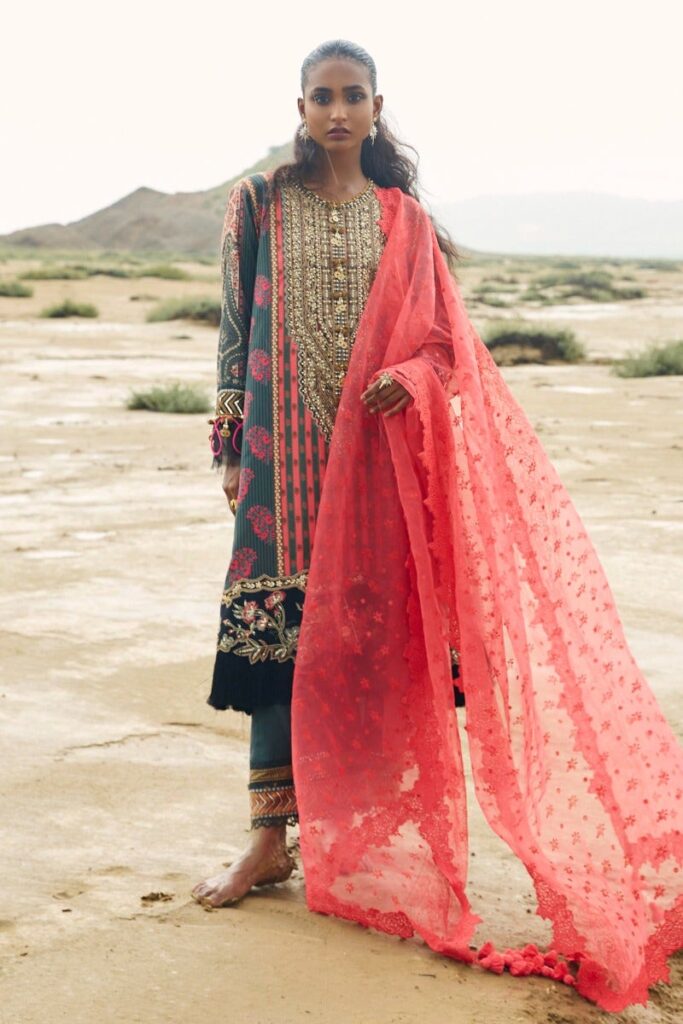 Get a unique trendy look with this suit PKR:6,599 only.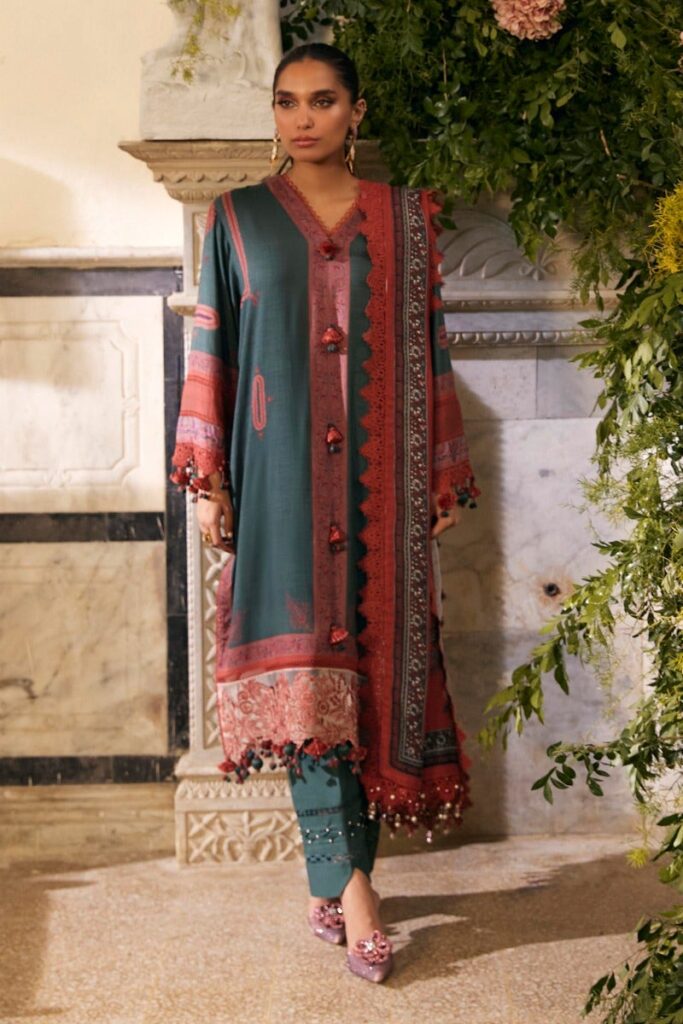 PKR:5,599 only.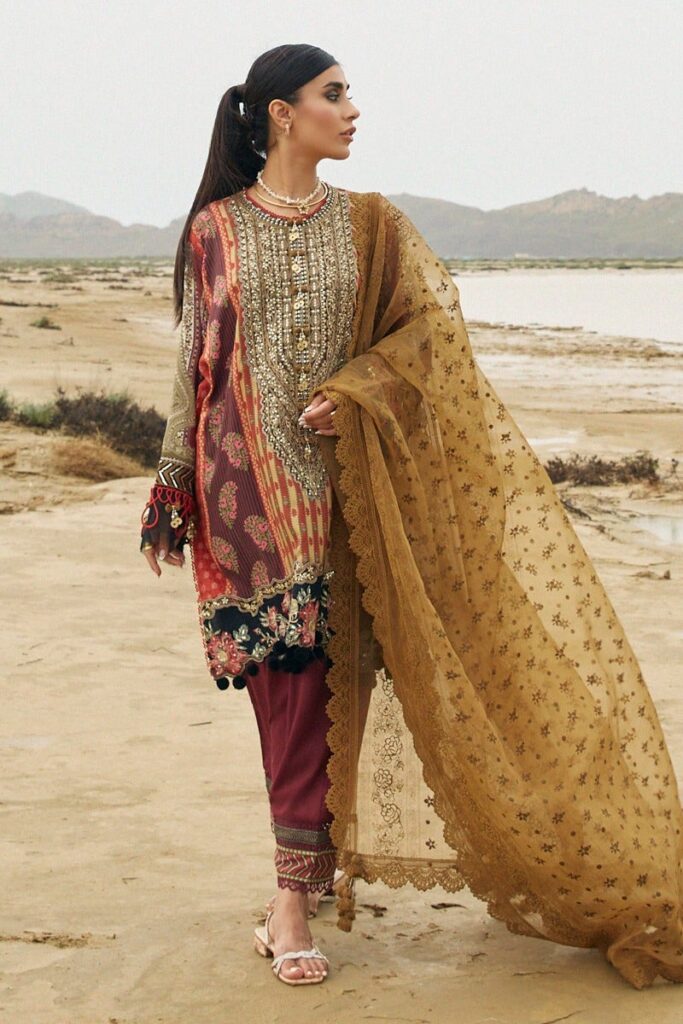 PKR:6,599 only.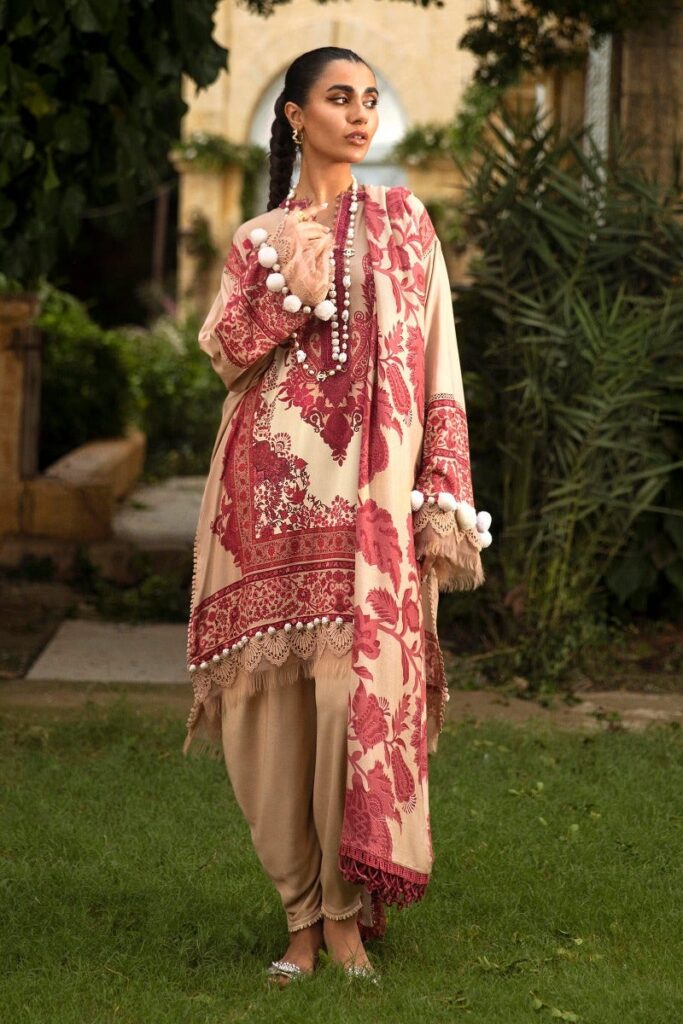 PKR:5,599 only.
Muzlin By Sana Safinaz Unstitched Collection
Every year our new generation demands new fashion changes. Therefore, here we are sharing new fashion trends by Muzlin By Sana Safinaz Unstitched Winter Collection 2022.
Get a unique winter look with the latest muzlin winter collection 2022 at an affordable price range. It's the best collection for those women who do not yet purchase winter dresses. This winter Sana safinaz category contains cotton, khaddar, linen, and karandi dresses, and 2 piece outfits.
See More: Latest Sapphire Winter Volume 1st Collection
Price Range
Furthermore, the price of these winter Sana safinaz muzlin collections starts. From PKR:6090 to PKR:9900 with free delivery in the whole of Pakistan.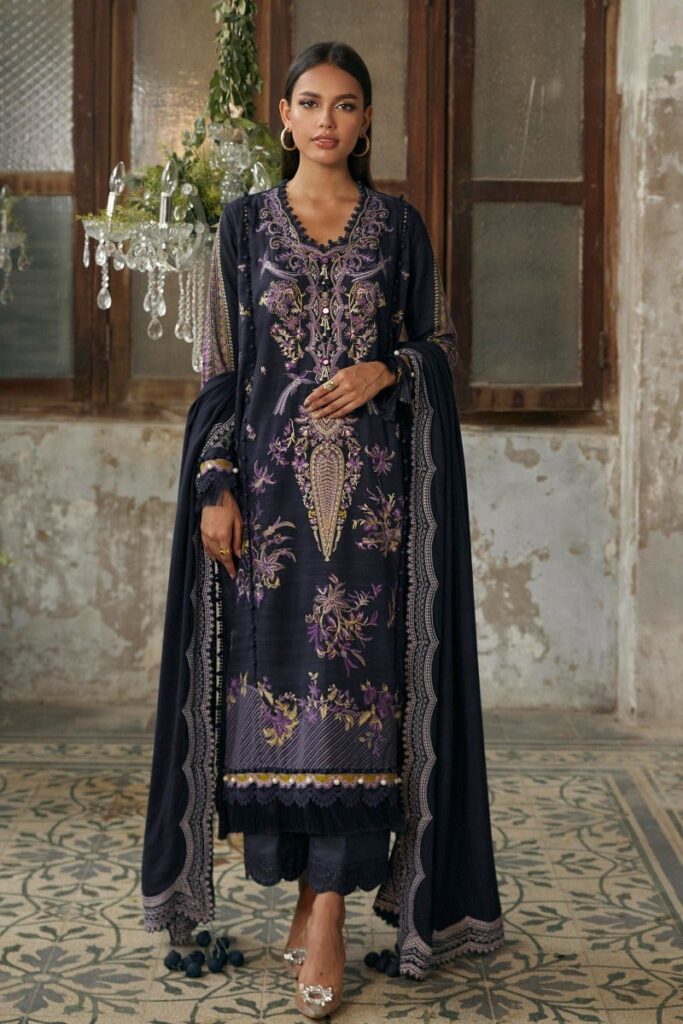 Let's wear a graceful combination of navy blue and purple color 3piece winter suit for just PKR:7,799 only.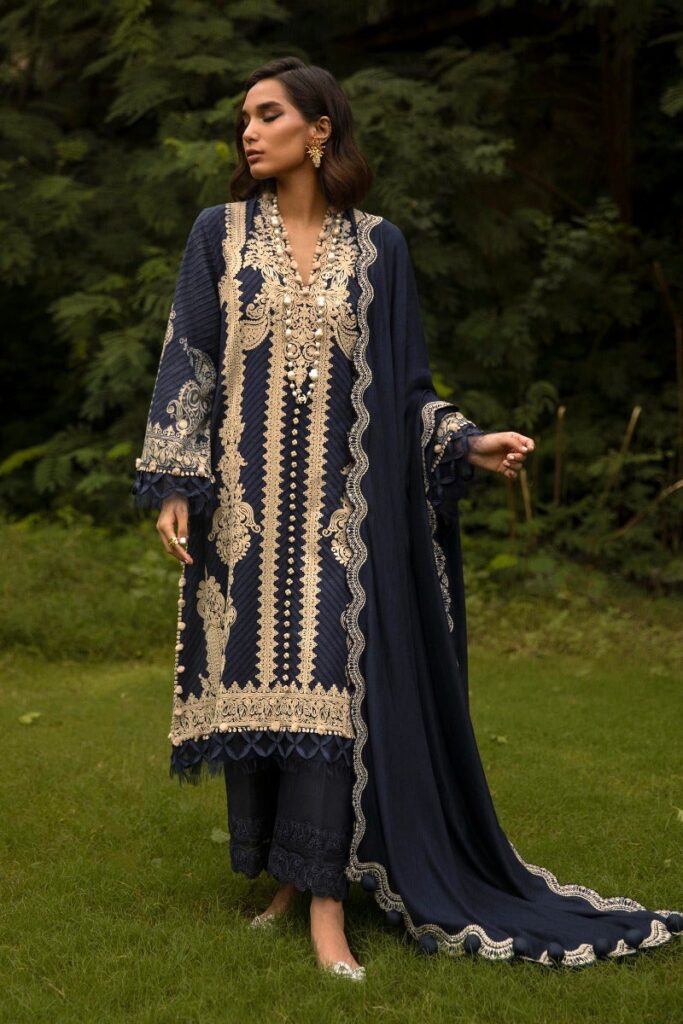 Navy blue luxurious 3piece unstitched suit PKR:7,799.
Beautiful beige luxury winter suit PKR:7,799.
PKR:6,999 only.
Lovely floral embroidered linen 3piece unstitched suit PKR:5,899.
Elevate your style with this luxury Mughal style-inspired royal blue shirt PKR:6,799 only.
Let's get inspiring look with this green and beige 3piece embroidered suit PKR:6,799 only.
Kashmiri floral printed unstitched suit PKR:5,599.