J.Jamshed Summer Clearance Sale Upto 50% off 2022
Here is today's post, we are going to talking about J. Junaid Jamshed's summer clearance gala sale offer 2022. J. sale 2022 starts from 28th September 2022 till the stock end. furthermore, through this clearance sale by J. customers can get upto 50% discount price. So get J. sale 2022 50% discount on the Junaid Jamshed summer clearance sale offer in September and October 2022.
Furthermore, Junaid Jamshed is a leading clothing brand in Pakistan getting more success very rapidly. Due to quality fabrics and affordable price ranges, this brand has become the first choice of every woman. This fashion label is going to provide a summer clearance J. sale 2022. Through this sale, offer customers can get upto 50% off on attractive unstitched dresses for women as well as kids and Gents wear.
J. Sale 2022 Summer Clearance Collection
It is true that every woman wants to be more stylish and beautiful? Therefore, we are sharing J. Jamshed's summer clearance sale offers upto 50% discount price for everyone. You should select dresses to get a more unique and decent charming personality.
Here we have some examples for the upcoming summer season. Furthermore, before choosing dresses you should examine his/her personality and preference.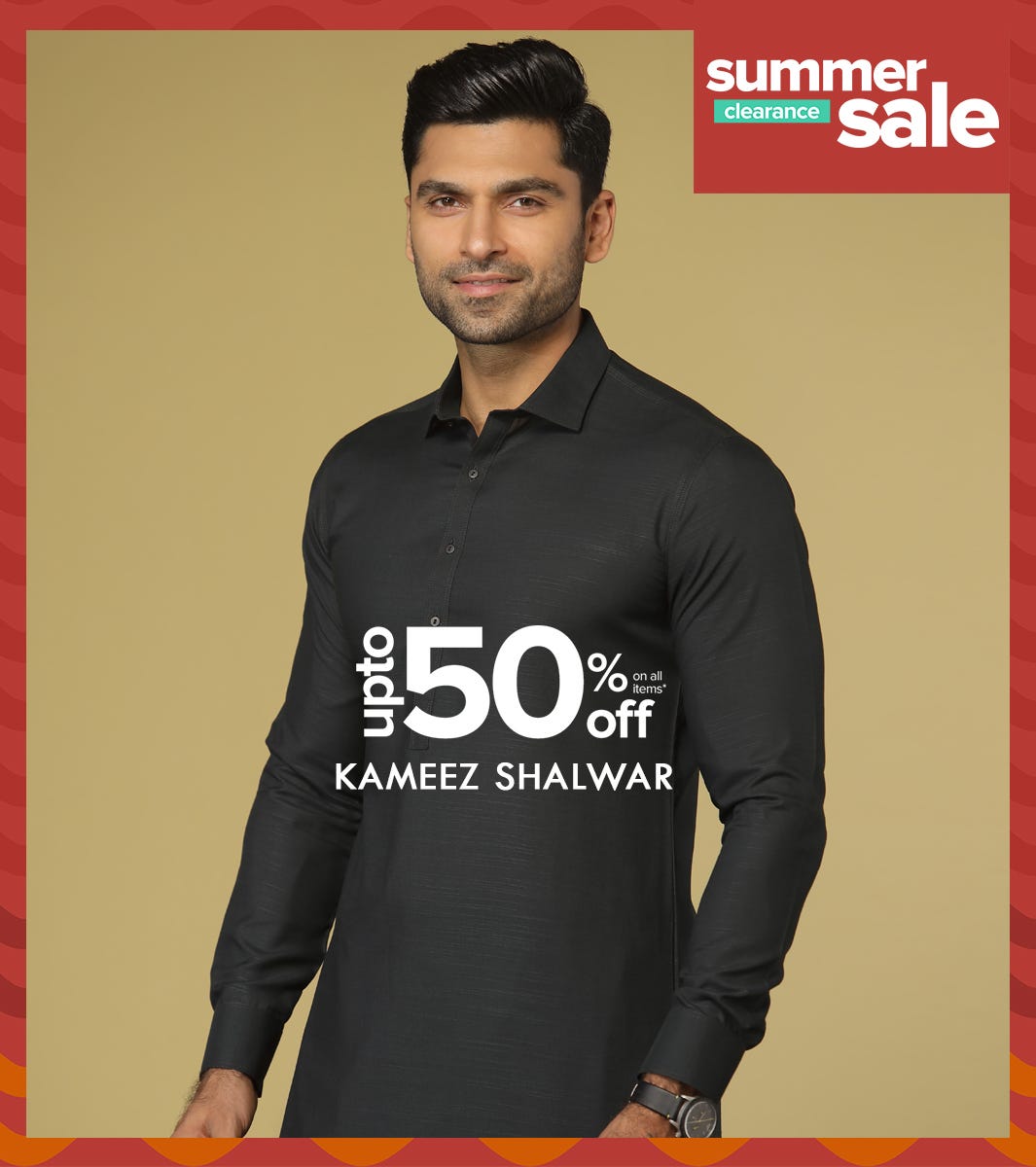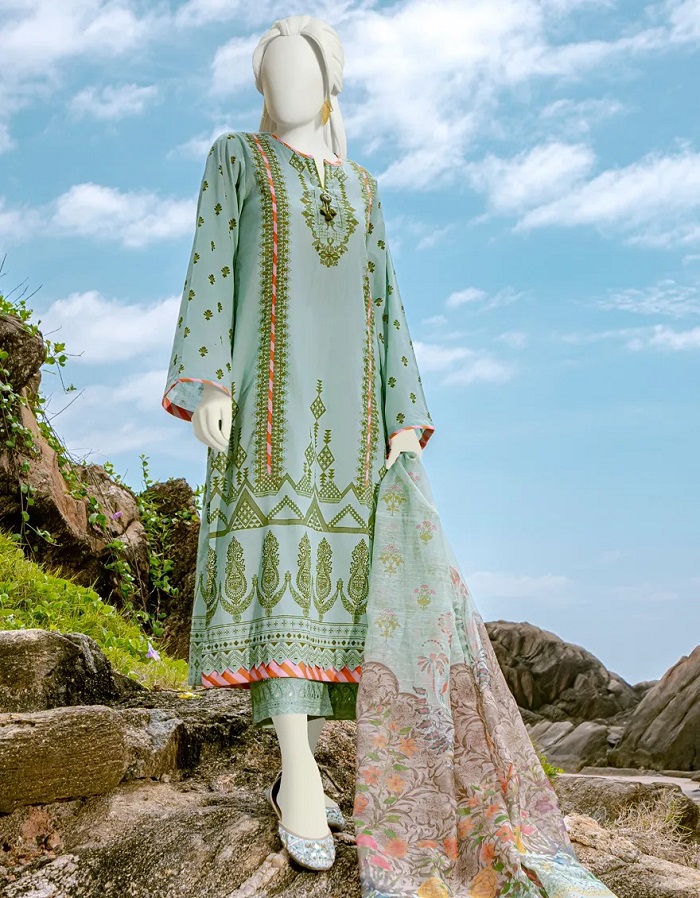 Stylish pistachio lawn shirt with zari dupatta and schiffli trousers available for PKR:4,990 PKR:3,742 only.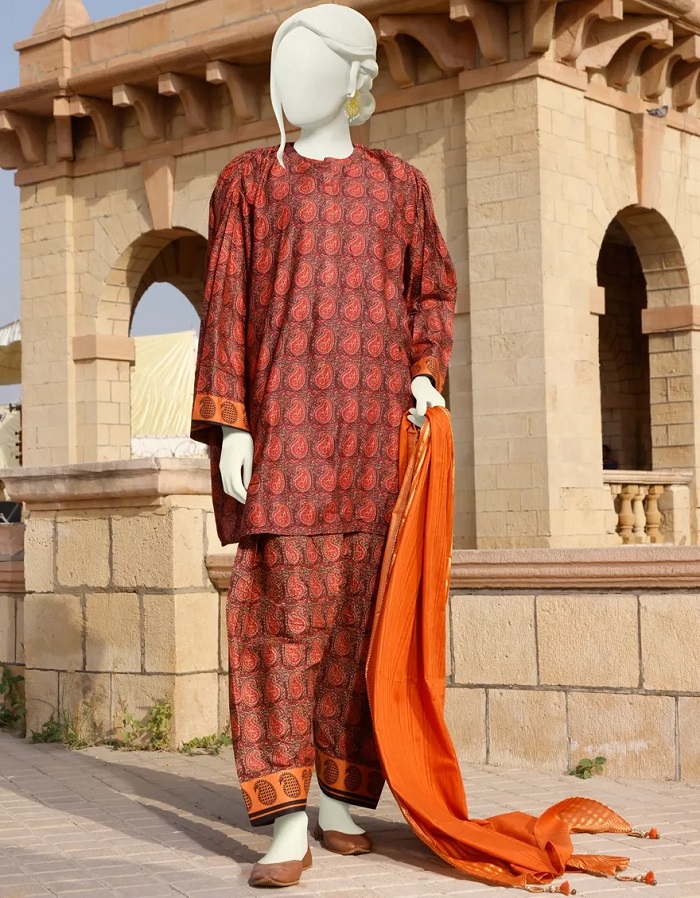 J. lawn summer printed unstitched black & orange color 3piece suit PKR:3,490 PKR:2,268 only.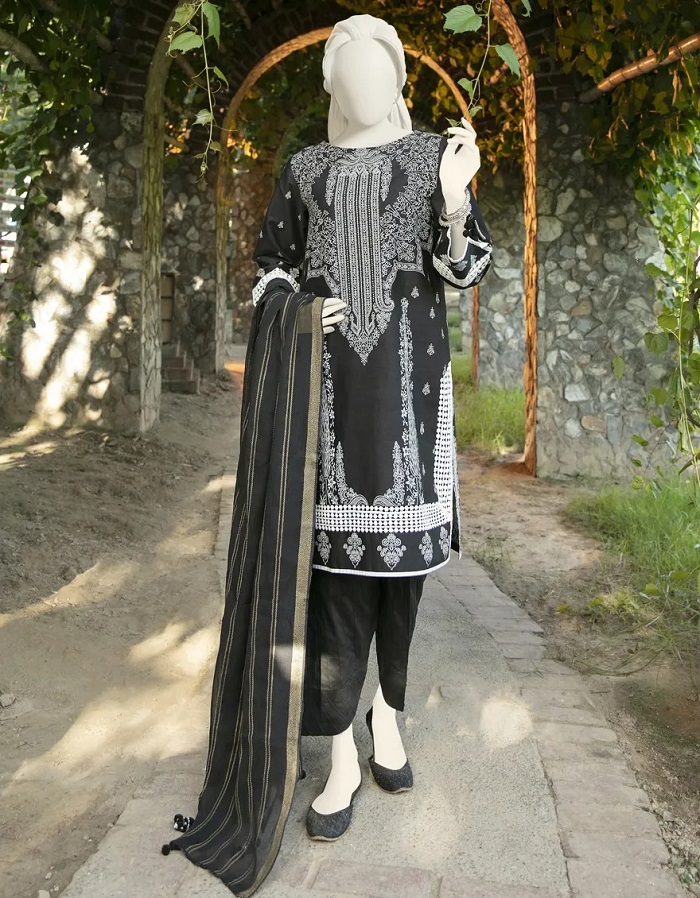 Nightfall black unstitched 3piece suit PKR:3,890 PKR:2,528 only.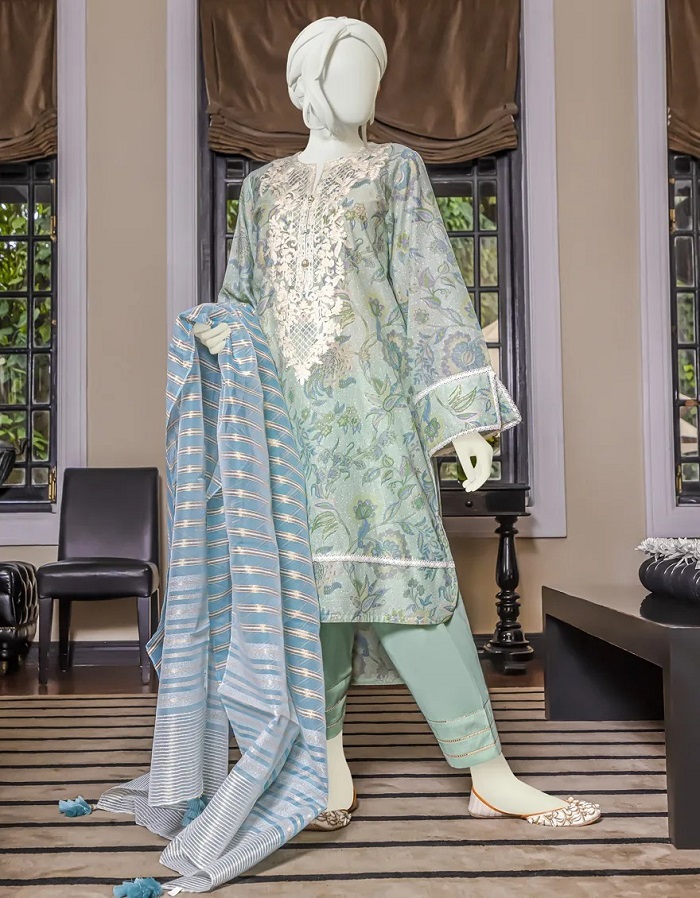 Sea Green color embroidered printed lawn shirt, trousers, and dupatta PKR:4,290 PKR:2,788.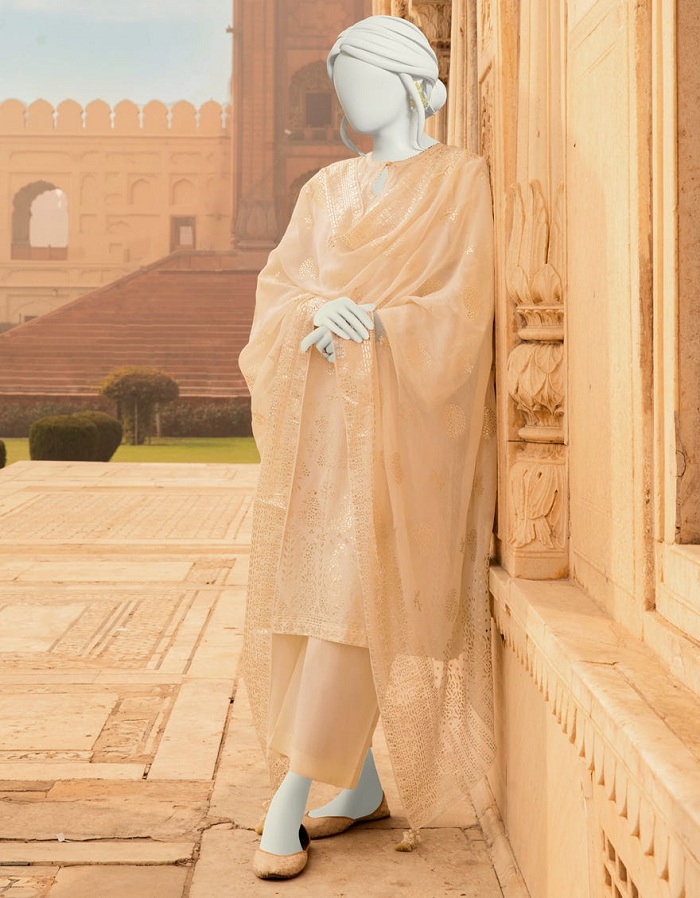 J. lawn cream color shirt with chiffon dupatta available for PKR:6490 only.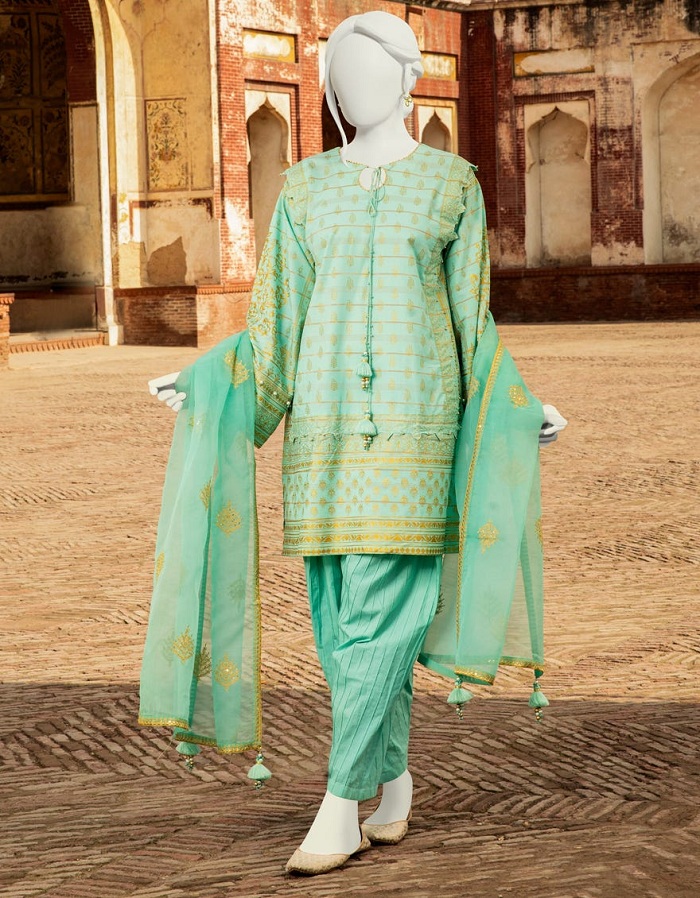 Stylish turquoise color 3piece lawn suit PKR:5990 only.
Unstitched black color luxury lawn suit PKR:8990 only.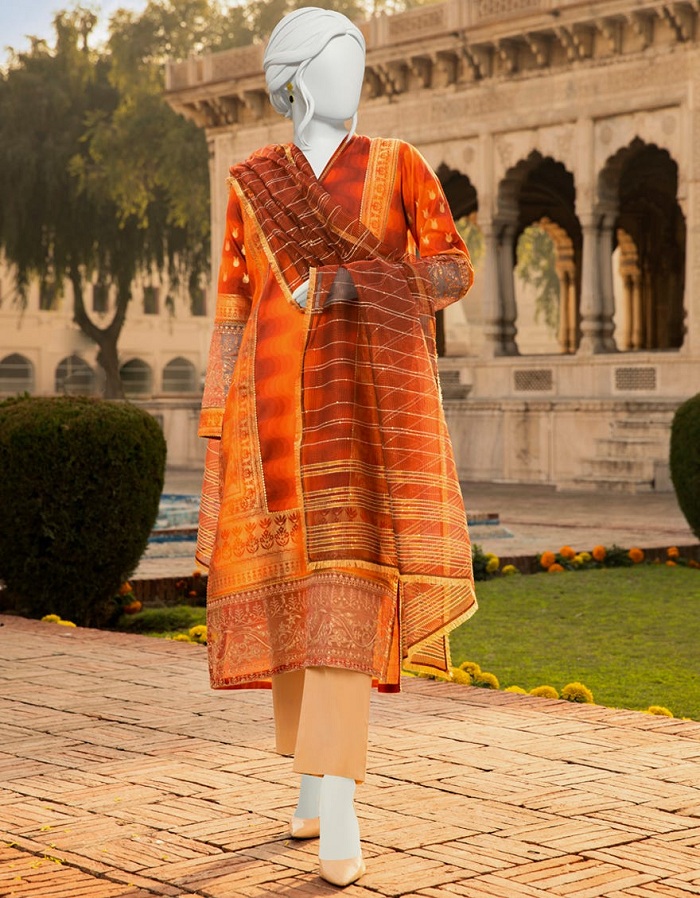 Embroidered 3-piece orange rust unstitched suit for ladies wear available for PKR:5,990 PKR:4,792 only.
Purple grey color floral print 3piece unstitch suit PKR:3,990.
Embroidered 3 Piece Printed Off White color cotton jacquard suit PKR:6,490 PKR:5192 Only.
3 Piece Off White Unstitched Suit PKR:6,590 PKR:5,272.
J. Lawn Blue Three Piece Suit PKR:5,990 PKR:4792 only.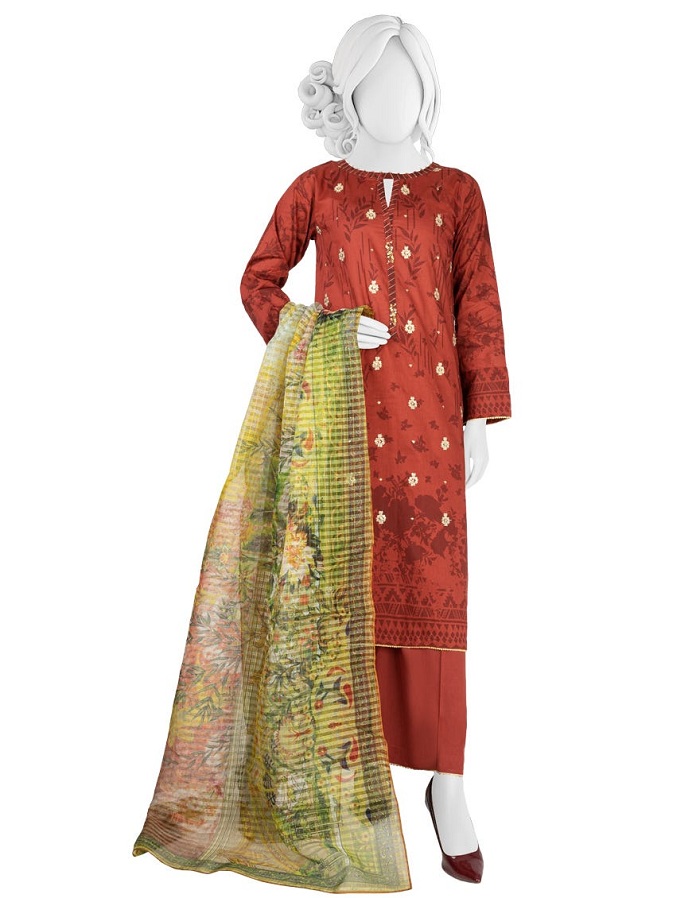 Stylish maroon color luxury lawn suit for ladies wear available up to 50% off PKR:4,190 PKR:3352
A beautiful black lawn 3 piece suit PKR:5,990 PKR:4,792 only.
Basic 3 piece foil printed chiffon dupatta, lawn shirt, and trouser PKR:6,490 PKR:5,192 only.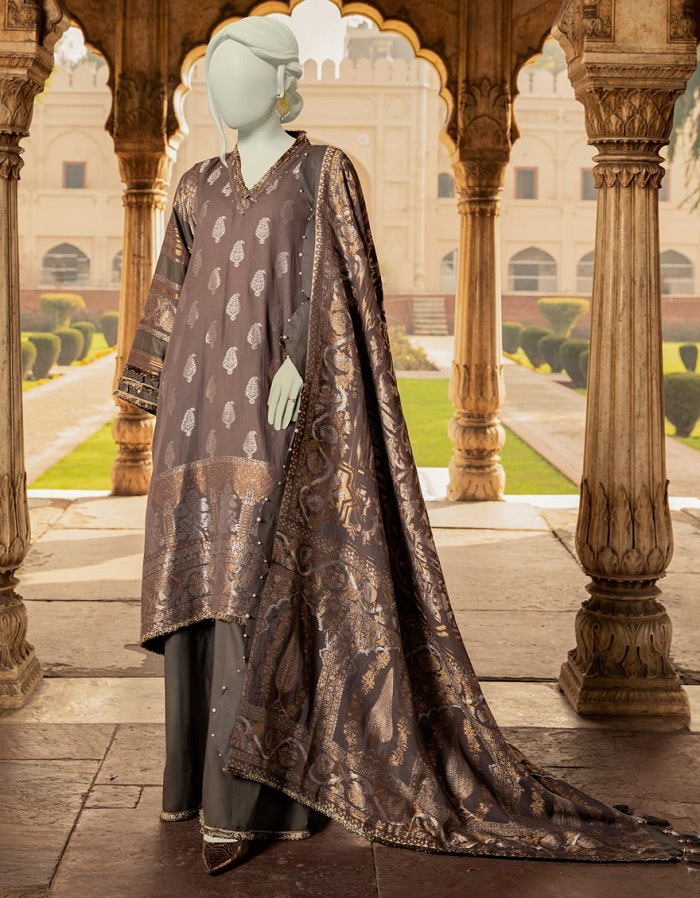 Grey color unstitched 3pc lawn suit PKR:4,990 PKR:3,992 only.
Beautifully printed lawn shirt with chiffon dupatta and trouser PKR:6,490 PKR:5,192 only.
J. Lawn maroon color luxury summer 3 piece suit sale available for PKR:4,990 PKR:3,992 only.
Off White Green Color Lawn Three Piece Suit PKR:4,990 PKR:5192.
Junaid Jamshed Summer Gala Sale Upto 50% off Starts from September 2022
Furthermore, all of these dresses are designed to provide unstitched styles that make you unique and impressive. Here we have very beautiful 3PC, and 2PC dresses at 50% discount price range.
The main colors are mostly provided in this J. Jamshed summer clearance sale upto 50% off yellow, pink, white, green, blue, red, and many more light and dark shades.
Embroidered Green Lawn Suit for Ladies Summer Wear PKR:5,990 PKR:4,792.
Stylish Red Color Embroidered Digital Printed Lawn Shirt With Bell Sleeves and open front style buy now j.sale 2022 Buy Online in just PKR:3490 PKR:2094 Only.
Off White Lawn Kurti has a beautiful V neckline with lace on sleeves PKR:2890 PKR:1734.
J. Sale 2022 Lawn Sale Unstitched Charcoal black three-piece suit with lawn dupatta in PKR:3790 PKR:2274.
Stylish Lawn Shirt with Lawn Dupatta in Green Color Two-Piece Suit PKR:3490 PKR:2590 Only.
Embroidered Lawn multicolor 3-piece shirt with dupatta at sale price by Junaid Jamshed brand shop online PKR:3999 PKR:2394.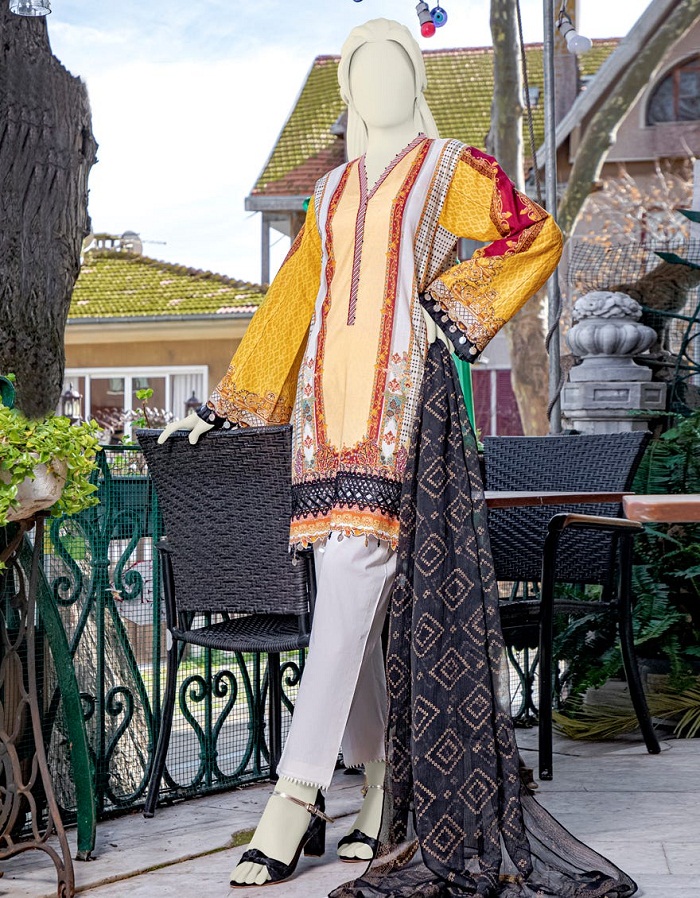 Multicolor J. unstitched lawn two-piece suit for stylish look PKR:2590 PKR:1554 Only.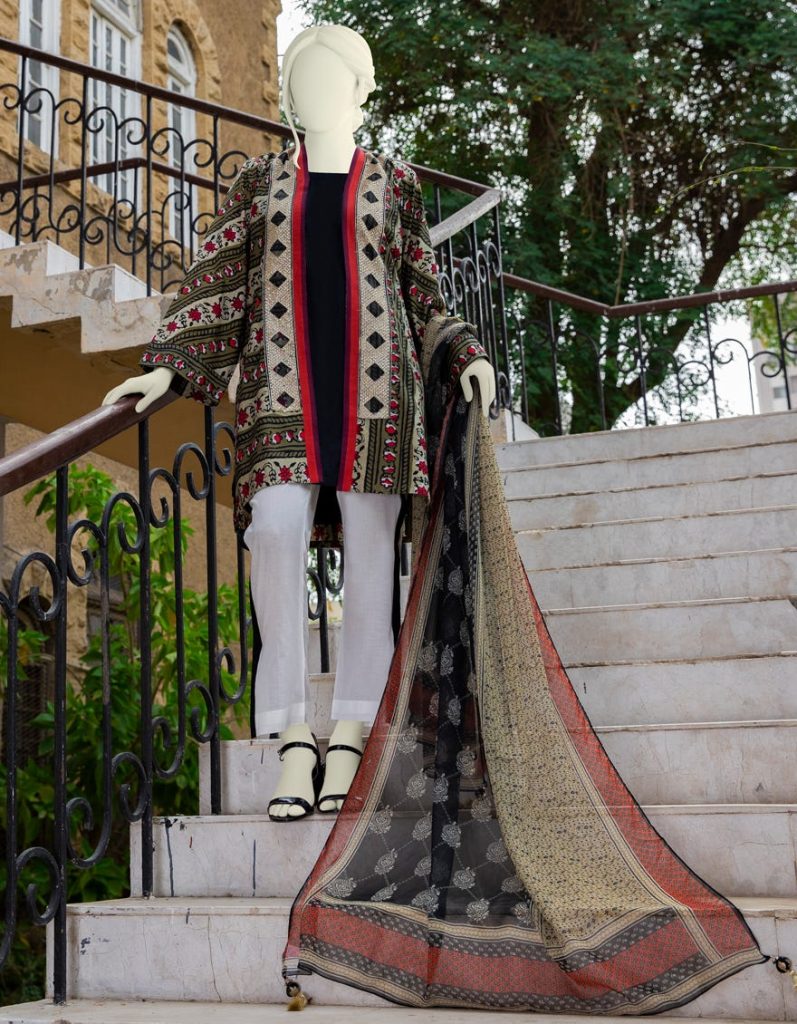 J. Lawn Khaki-Black Unstitched 2 Piece Shirt With Dupatta Buy Online Up to 50% Off Price in just PKR:2890 PKR:1734.
Digital Printed Lawn Cream Color Shirt With Chiffon Dupatta at sale price up to 50% off by J. sale 2022 Buy now PKR:2790 PKR:1395.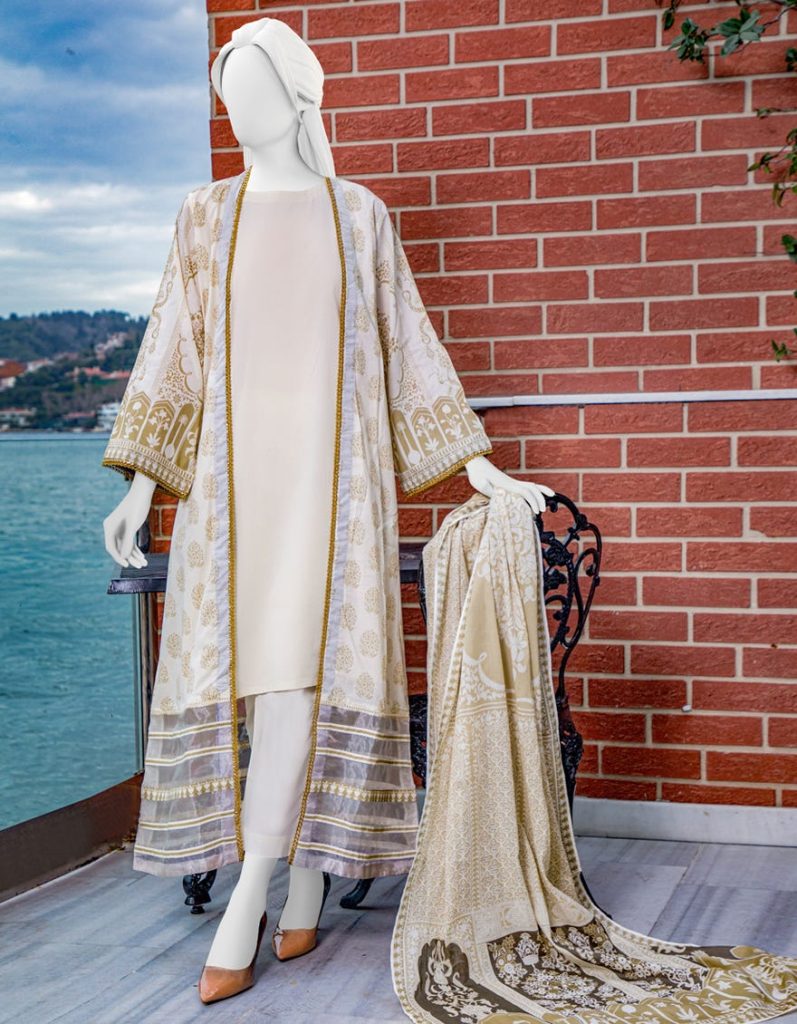 Basic Off-White Lawn Shirt With Lawn Dupatta for trendy summer look in just PKR:3390 PKR:2024 Only.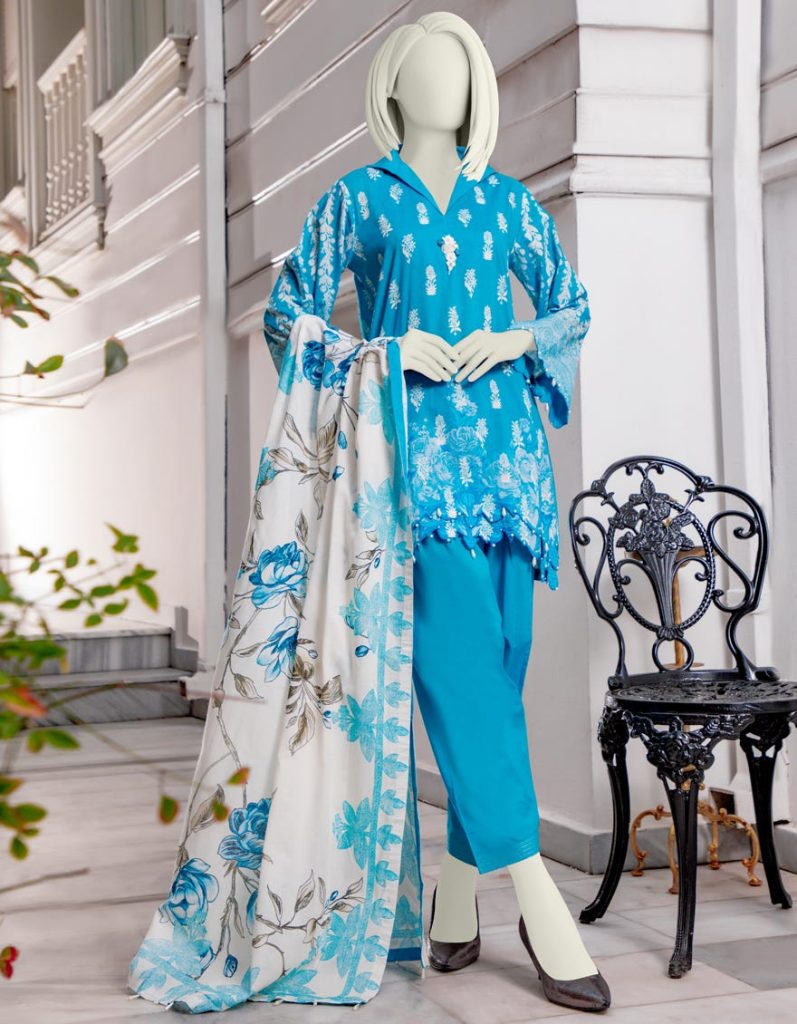 Beautiful Blue Color 3-Piece Un-stitch Lawn Suit for ladies for PKR:3390 PKR:2024.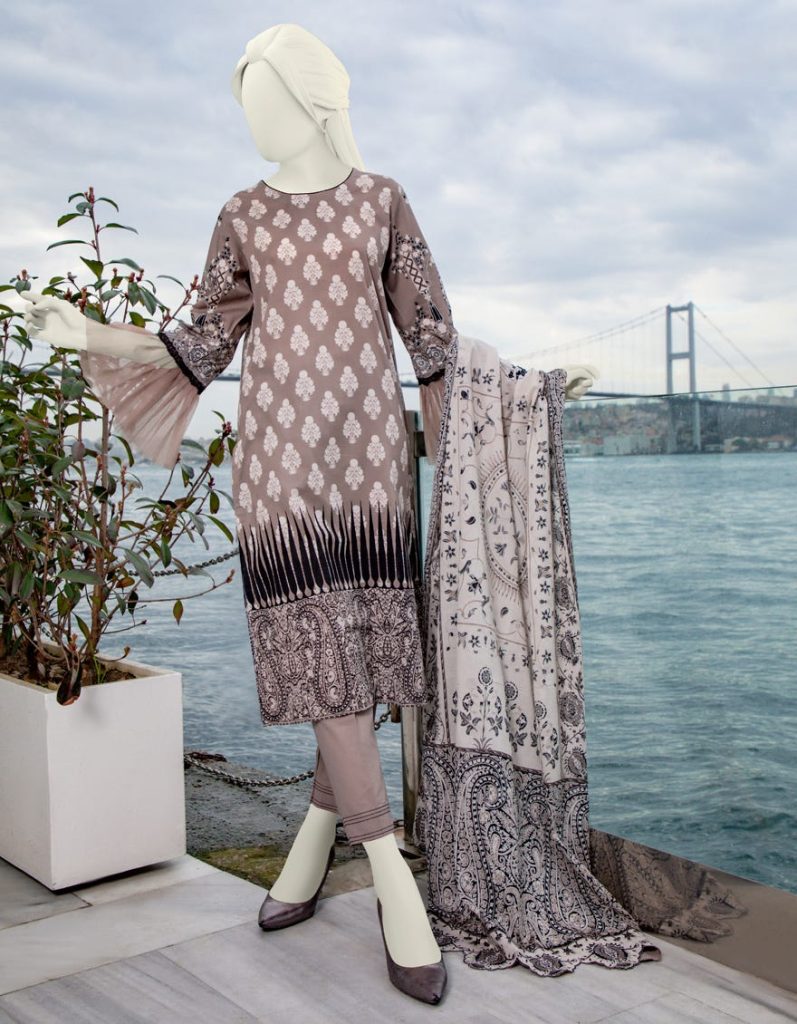 J. Brown Color Lawn 3-Piece Un-stitch Printed Suit in PKR:3390 PKR:2034 Only.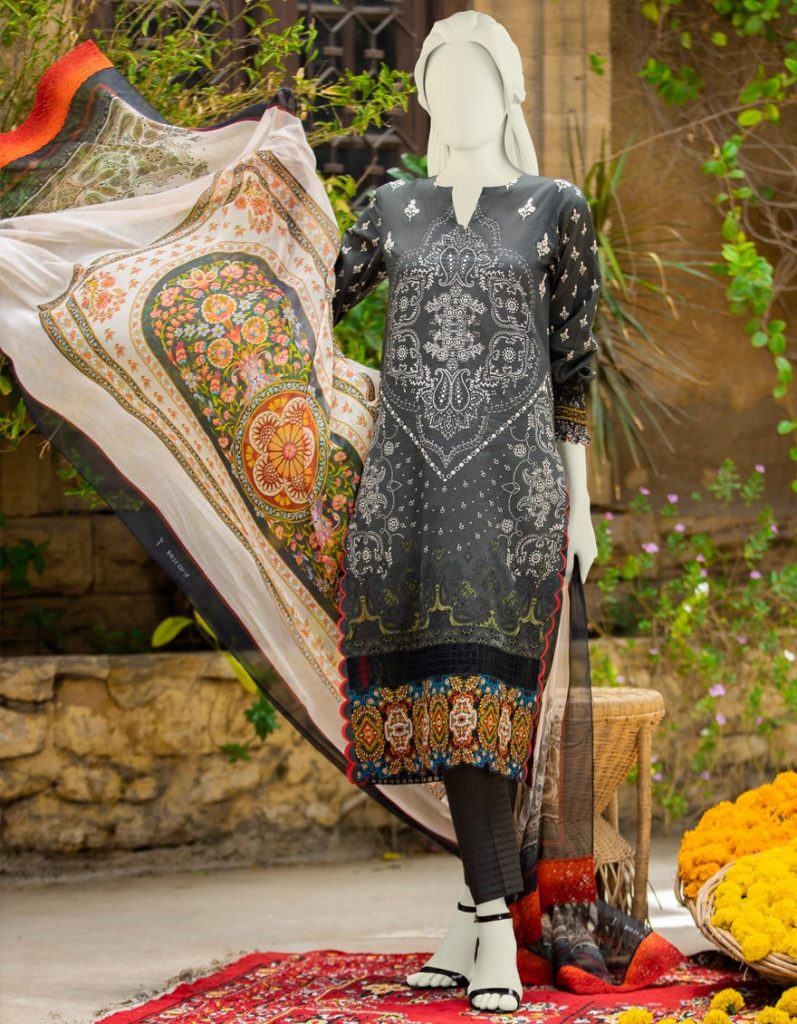 Stylish Lawn Black 3 Piece Unstitched Shirt With Chiffon Dupatta best for the summer season in Pakistan available at sale price range PKR:3490 PKR:2094 Only.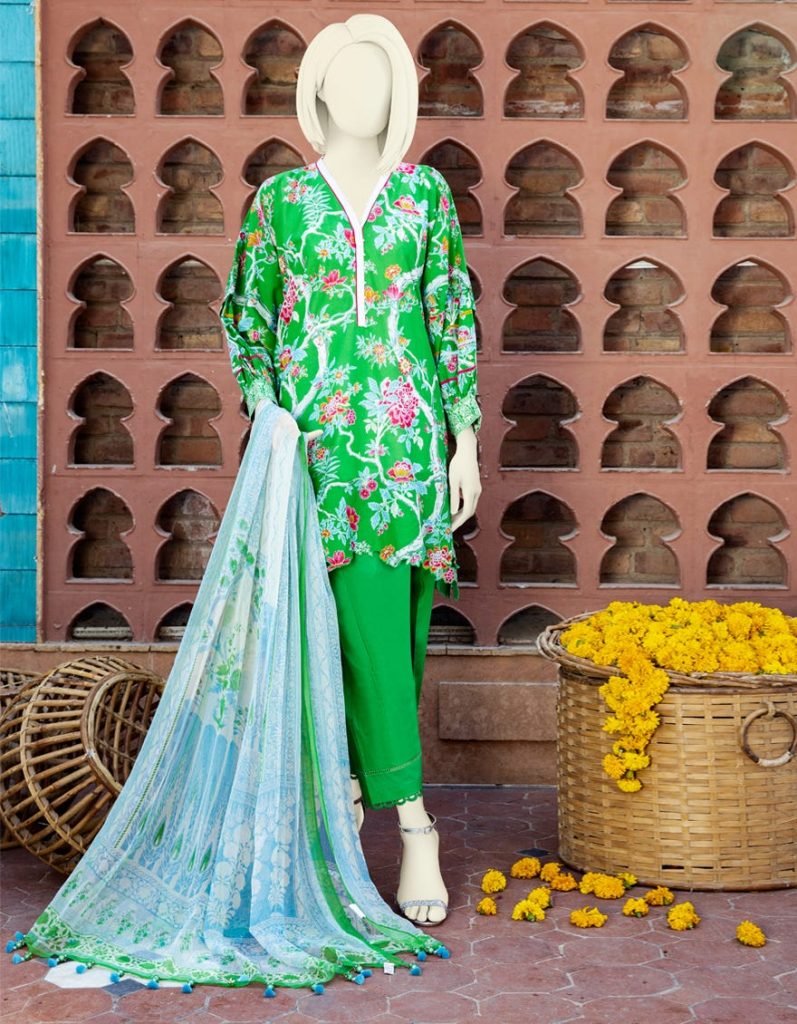 Lovely Green Color Three-Piece Un-stitch Lawn Suit for trendy women's PKR:3490 PKR:2094.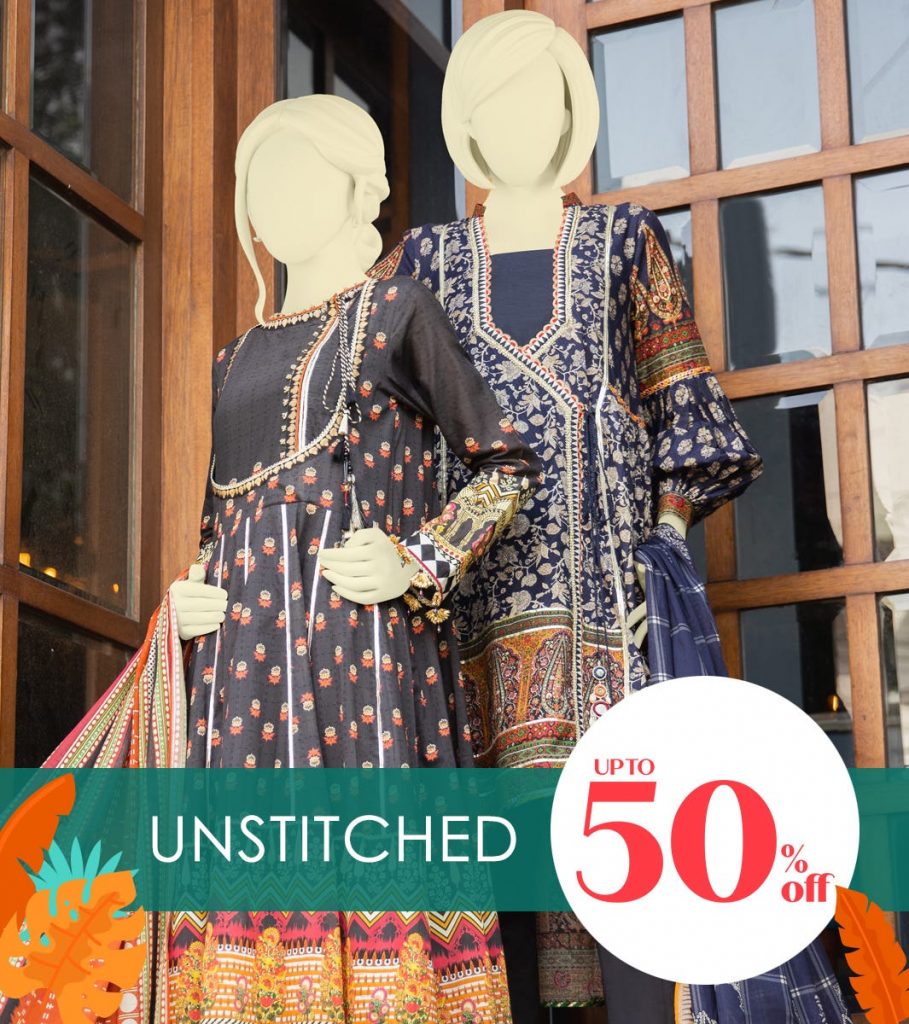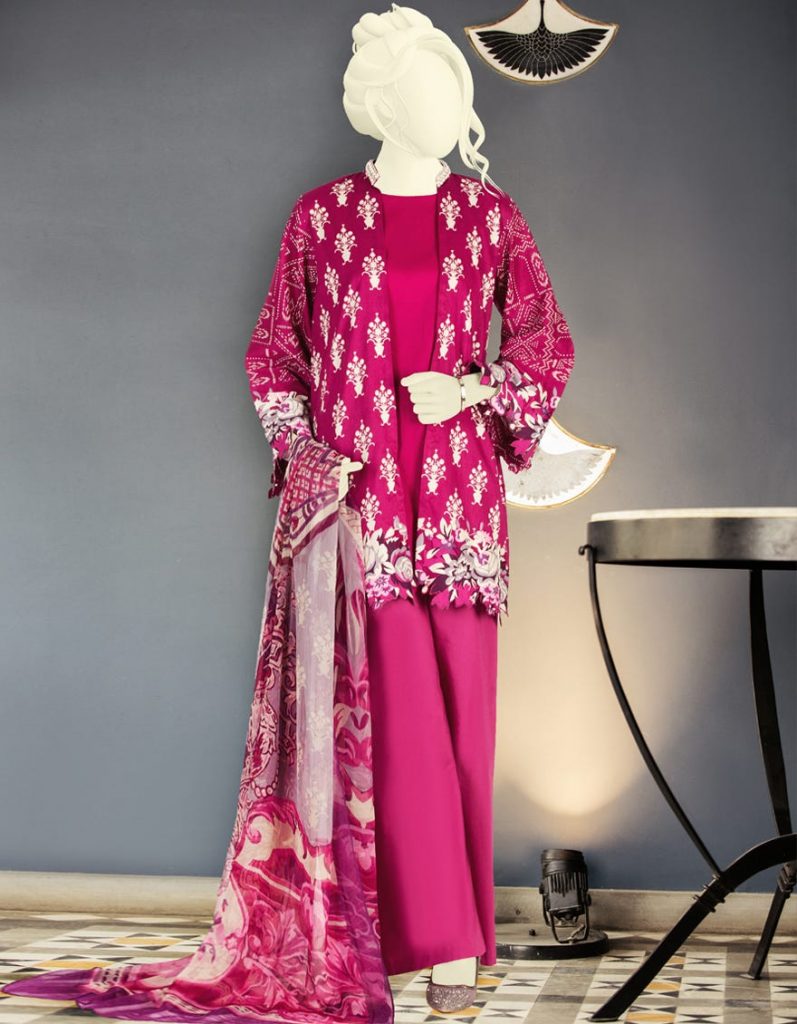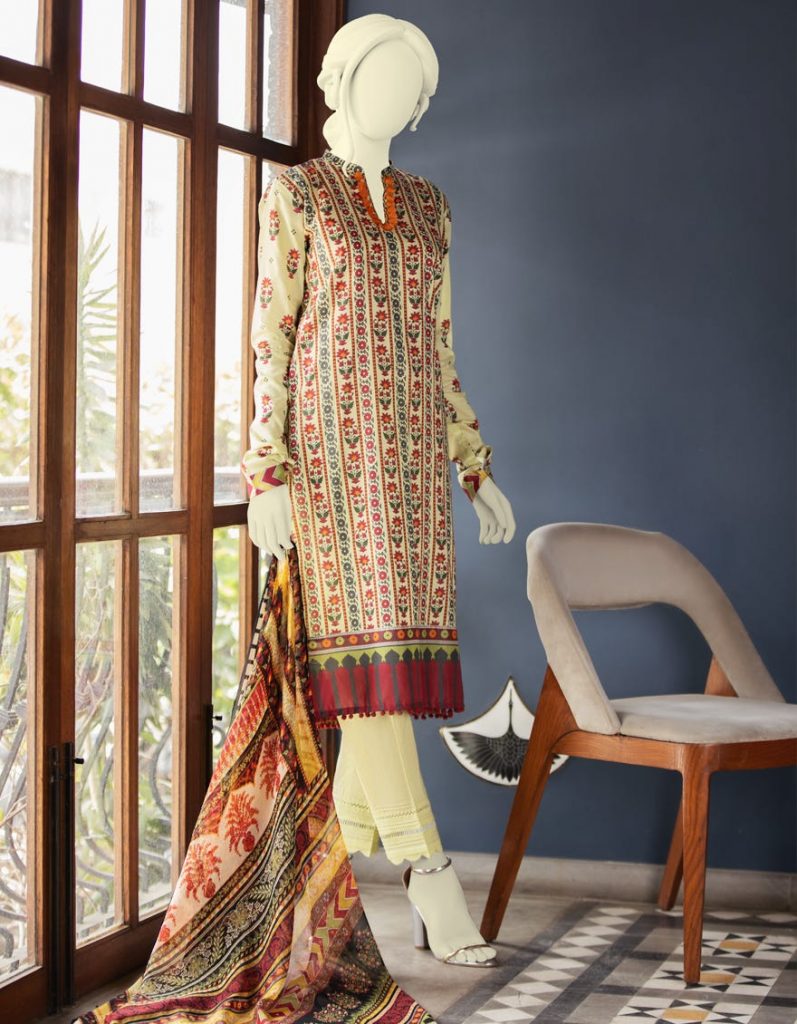 J. Winter Sale 2022
For the upcoming winter season, we also provide some of the best outfits that can provide you with a unique stylish look. or get a casual and summer look at an affordable price range in Pakistan. Here we have some best ideas to get a unique personality with these unique style outfits.