Khaadi New Collection 2022 Winter Dresses Sale With Price
Khaadi New Collection 2022 Sale: As we know the best clothing is always here in Pakistan. And Khaadi is one of the leading clothing brands in Pakistan 2022. Khaadi clothing brand is recently launched its new designs of winter dresses sale collection 2022 ideas for ladies. Furthermore, this Khaadi New Collection is containing a multi of a beautiful and large number of new prints with multi-shades.
All of these winter designs are made with funky and striking color combinations. In addition, these designs can provide hue new variety of embroidered kurtas for young girls. Explore this fashionable post to get a graceful and amazing variety of winter outfits with vibrant color schemes. Furthermore, it is the great winter collection 2021 for ladies in Pakistan 2022 to get an elegant and pretty look for upcoming winter days.
Khaadi New Collection Sale 2022 Designs For Ladies With Price
All of these Khaadi winter designs sale collection 2022 has recently been launched for all fashion lovers of this designer brand. Get ready to shop online for perfect parties wear winter outfits 2022.
In addition, the winter season is best for organized winter parties and wedding functions. Therefore, you need some specialist to wear on these functions. Here I am going to sharing a new look of winter ladies' outfits by the Khaadi brand. As we know that every lady wants to update his wardrobe for the upcoming season. Therefore, this is very important to get winter dresses with the latest fashion trends.
Well scroll down this page and new Pakistani leading fashion label winter dresses with new fashion trends. All of these winter prints are traditional as well as perfect for any celebration.
See More: Zellbury Winter Collection 2021 Unstitched Cambric Dresses
Traditional Khaddar Printed 3 Piece Embroidered Kameez, pant and dupatta PKR:3590 PKR:2513 Only.
Beautiful Embroidered Khaddar Three Piece Suit Available PKR:3590 PKR:2513 Only.
Khaadi Blue Color Karandi Printed Kameez, Pants and Dupatta for women's PKR:3490 PKR:2443.
Khaddar Printed Full Suit at sale price up to 50% off Buy Now PKR:3490 PKR:2443.
Khaadi Sale 2022 Winter Collection
All of these designs have to contain unique ideas of different color combinations. Here you can buy multi-color combinations of black, purple, red, green, pink, and many more colors. Furthermore, ladies who look ready to wear stitched dresses for the winter season can get at an affordable price range.
Blue Color Printed Khaddar 3 Piece Un-stitch Suit at sale price up to 50% off Buy Now PKR:3490 PKR:2443 Only.
Khaddar Full Suit in Orange color available in 3 pieces unstitched collection 2022 Shop PKR:3490 PKR:2443 Only.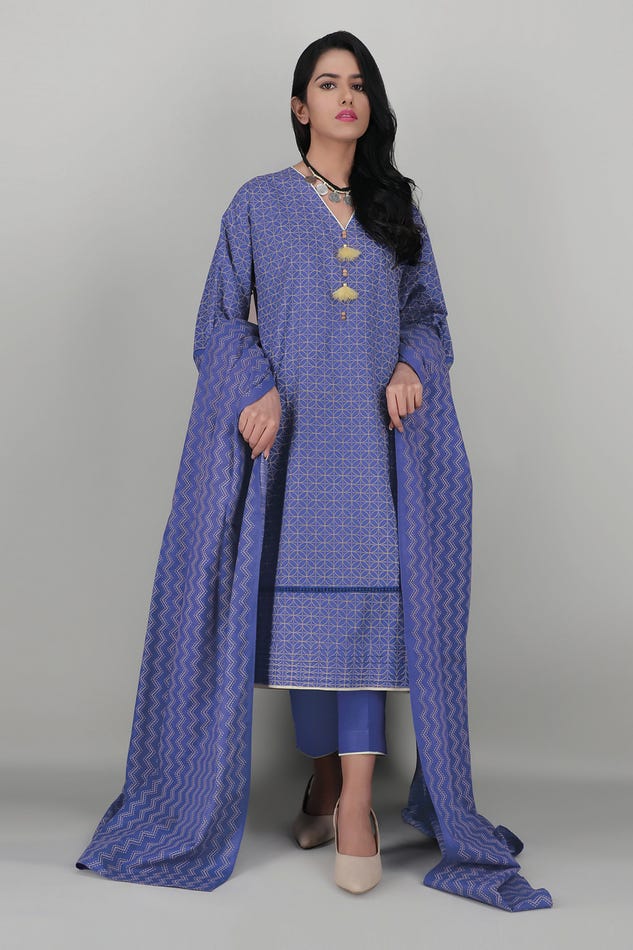 Traditional Blue Color Khaddar Printed Three-Piece Un-stitch Suit for Ladies wear PKR:3490 PKR:2443.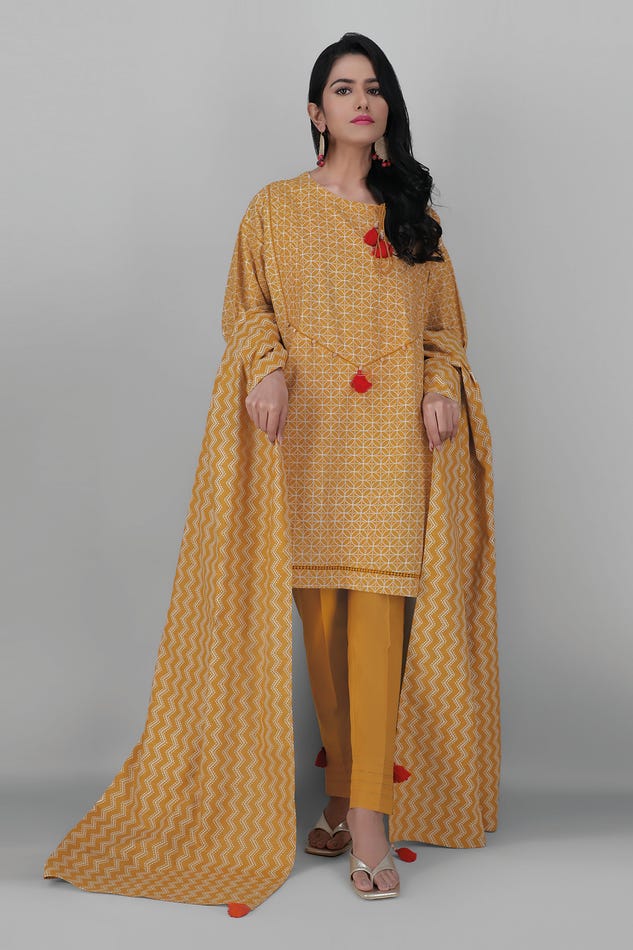 Un-Stitch Khaddar Printed Three-Piece has a beautiful print of lines available up to 50% off PKR:3490 PKR:2443 Only.
Light Yellow Khaddar 3 Piece Suit having white print on kameez and dupatta Available Now PKR:3490 PKR:2443.
Embroidered Khaddar 2 Piece Kameez and Dupatta Available for PKR:3390 PKR:2373 Only.
Dar Green Khaddar Two Pirce Suit Having Beautiful Lace on kameez and sleeves available now PKR:3390 PKR:2373 Only.
Beige Color 3 Piece Khaddar Printed Suit For Trendy Winter Look Available Now PKR:3390 PKR:2373.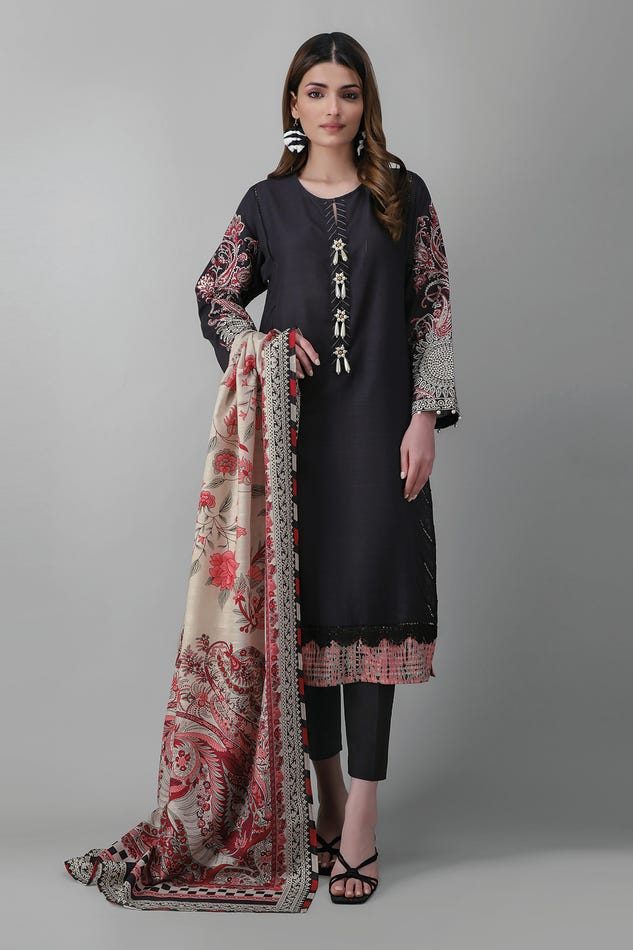 Complete Suit in Dark Black Color having khaddar fabric with printed dupatta for trendy look PKR:3390 PKR:2373.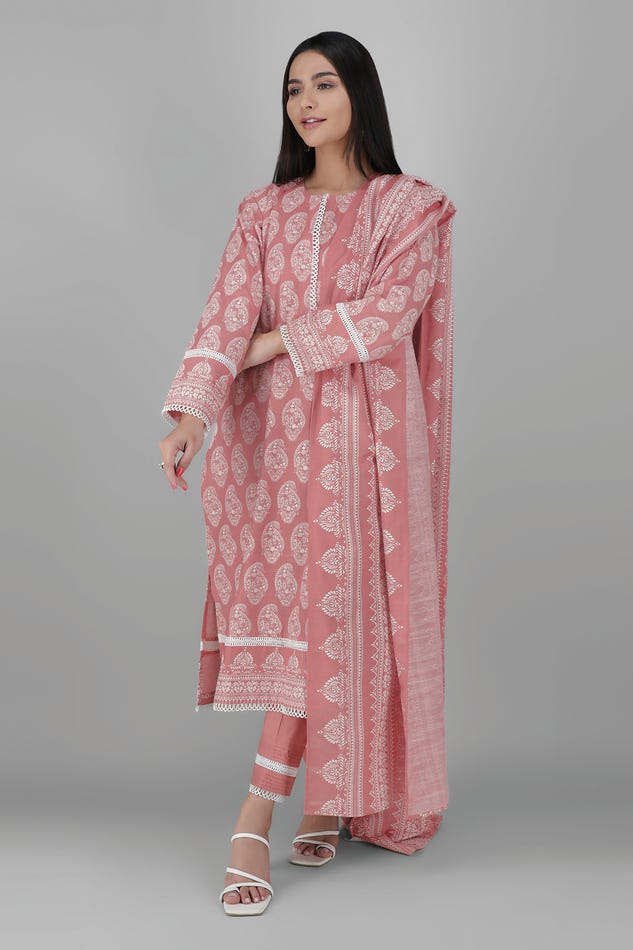 Light Khaddar Pink Color 3 Piece Printed Suit for a lovely look by khadi brand purchase now PKR:3390 PKR:2373.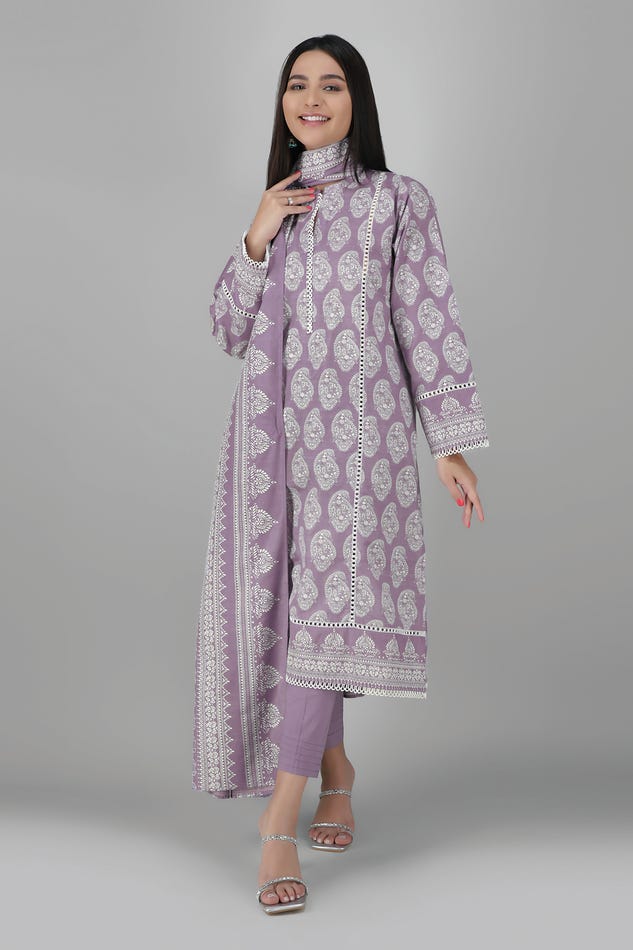 Purple Color Light Khaddar Printed Suit for Women's Buy Now PKR:3390 PKR:2373 Only.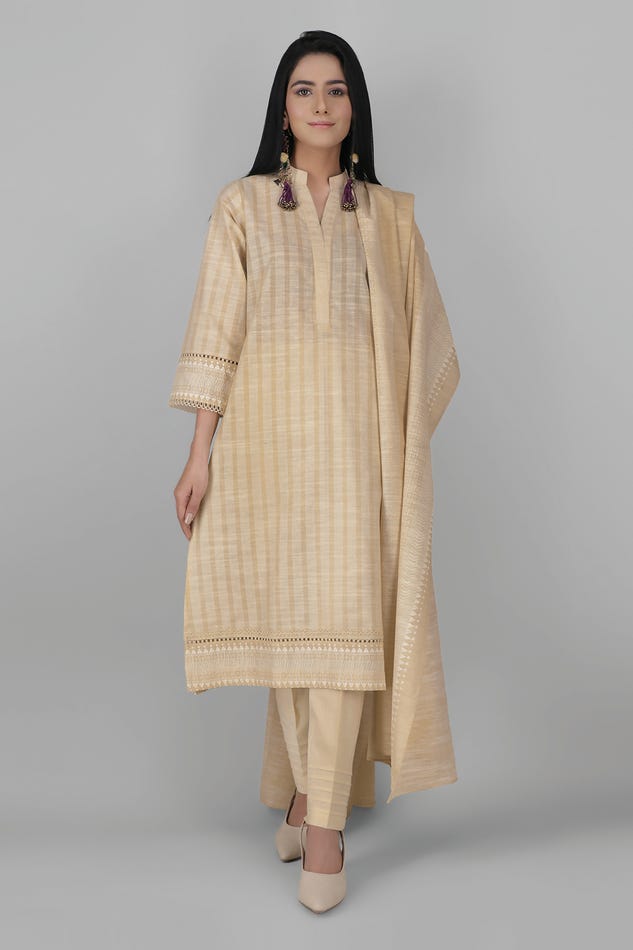 Beige Color Light Khaddar Complete Three Piece Suit With Beautiful Print Available PKR:3390 PKR:2373.
New Arrival Khaadi Winter 2022:
The stuff of new fabric is best for upcoming winter days in Pakistan or in foreign countries. Khaadi brand has always delivered un-stitched and ready-to-wear outfits for women at an affordable price range. This collection is best for all new-looking women for new fashion dresses.
All these winter wear dresses price range starts from PKR:2490/- to PKR:2590/- Only.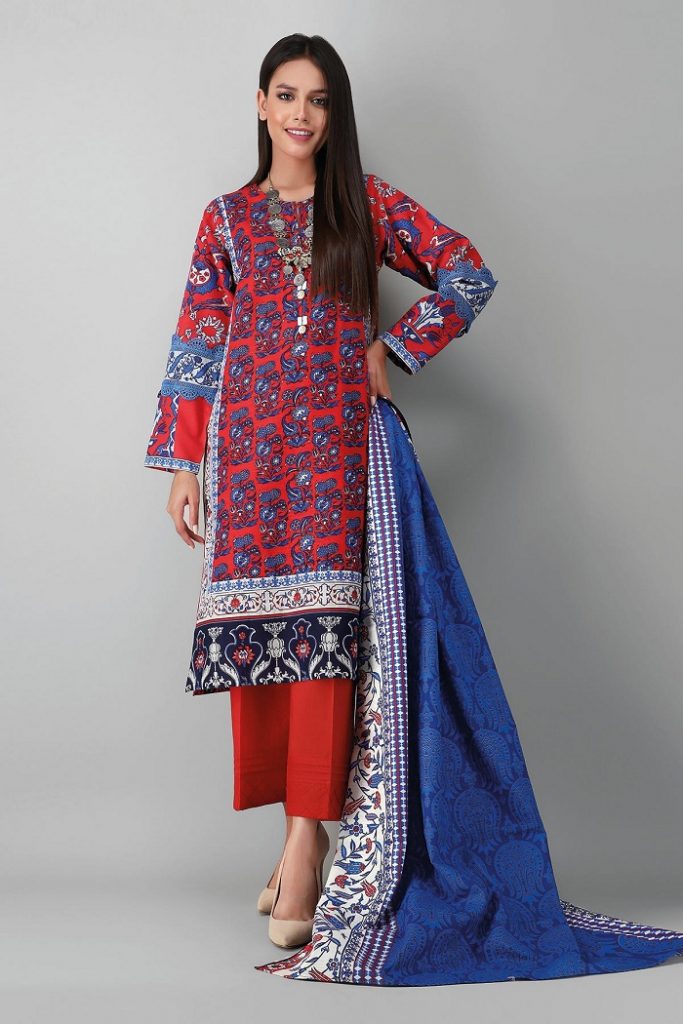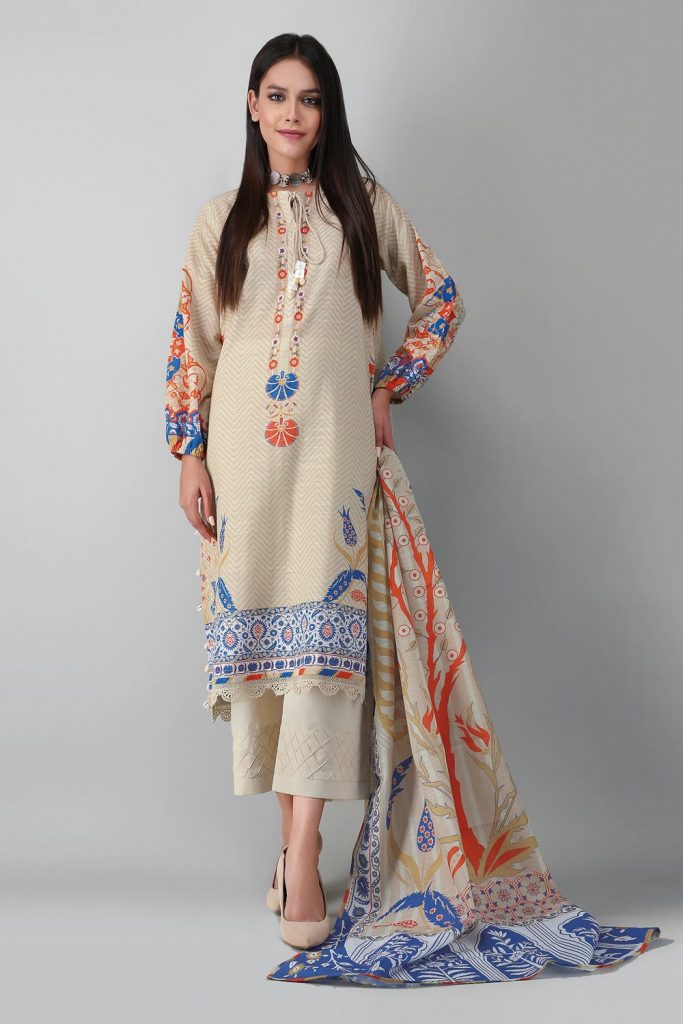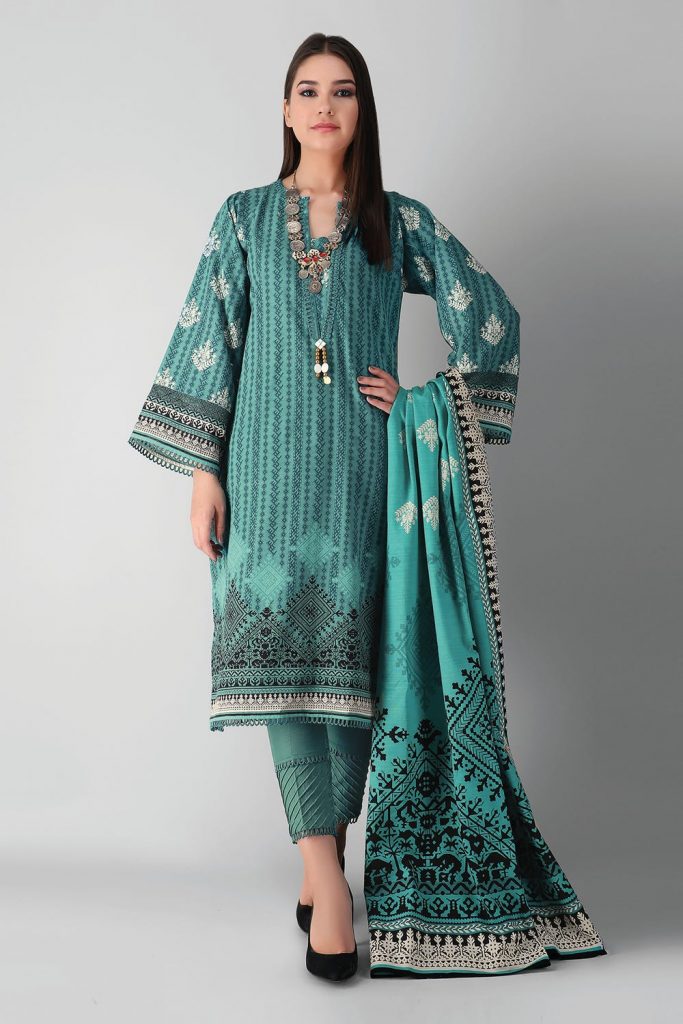 All of these stitch embroidery clothing is best for winter days. So don't need more time to get khadi winter Dress designs for 2022. Get hurry up don't miss a chance to buy Khaadi wonderful winter dresses with refreshing prints to attend special occasions.
Now you have to need to select designer dresses to add to your wardrobe. This winter Khaadi volume is best in itself. Add new styles into your winter season dressing with Khaadi's new designs winter collection 2022.