Kayseria Ladli Kids Wear Winter Collection 2023
Today we are going to discuss the leading fashion brand Kayseria new arrival kids' winter printed frock designs for baby girls. As we all know that most of the leading fashion brands in Pakistani have recently launched their lawn frock designs for Kids Winter Collection 2023 volume-1.
New arrival ladli kids wear frocks & suits available at a discount price for kids. Kayseria clothing brand launched its winter kids wear embroidered frocks at a discount price.
Kayseria Ladli Kids Wear Collection 2023 Shop Online
All the new arrival kids' lawn frocks are containing beautifully printed frocks, jeans, tops, digitally printed frocks, and tights. Furthermore, these designer outfits are perfect to wear during the winter season for young girls. All these beautiful Kayseria Kids Winter Collection 2023 are perfect stitching designs and a few embroidery patterns. Kayseria is the most favorite and amazing fashion brand in Pakistan.
In addition, leading fashion brands' eye-catching dresses are best for your small baby girl. So, don't waste time and today get cute and attractive dress designs for small kids.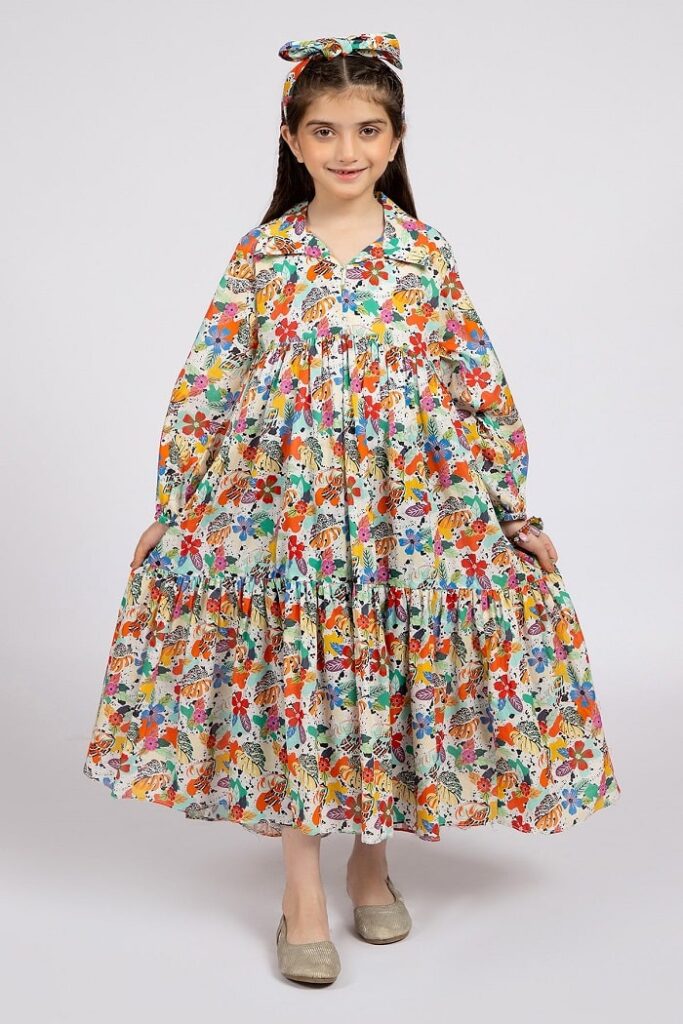 Digital printed cotton lawn burst 1 piece PKR:3,690 only.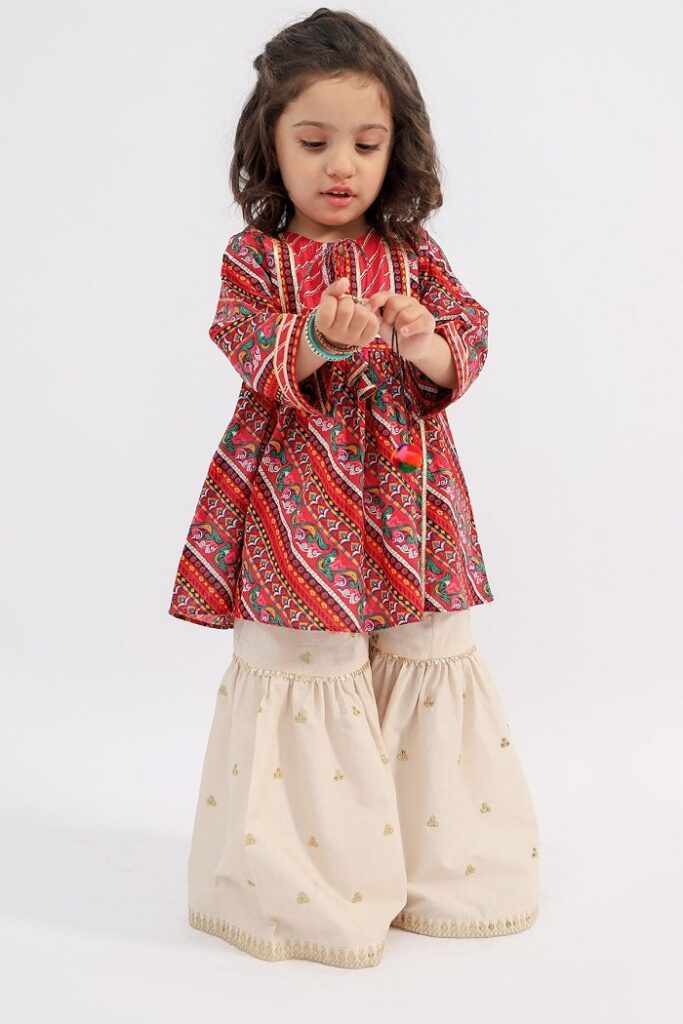 Lovely printed tunic cotton lawn 1piece PKR:2,690.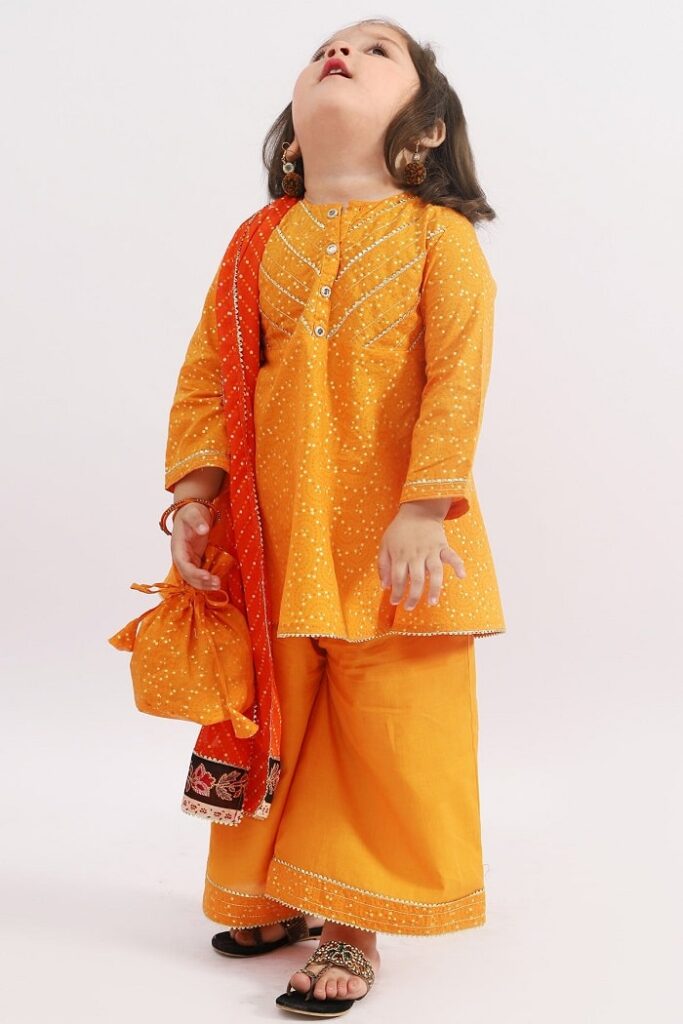 Orange color printed & embroidered shirt with sharara and dupatta PKR:4,490.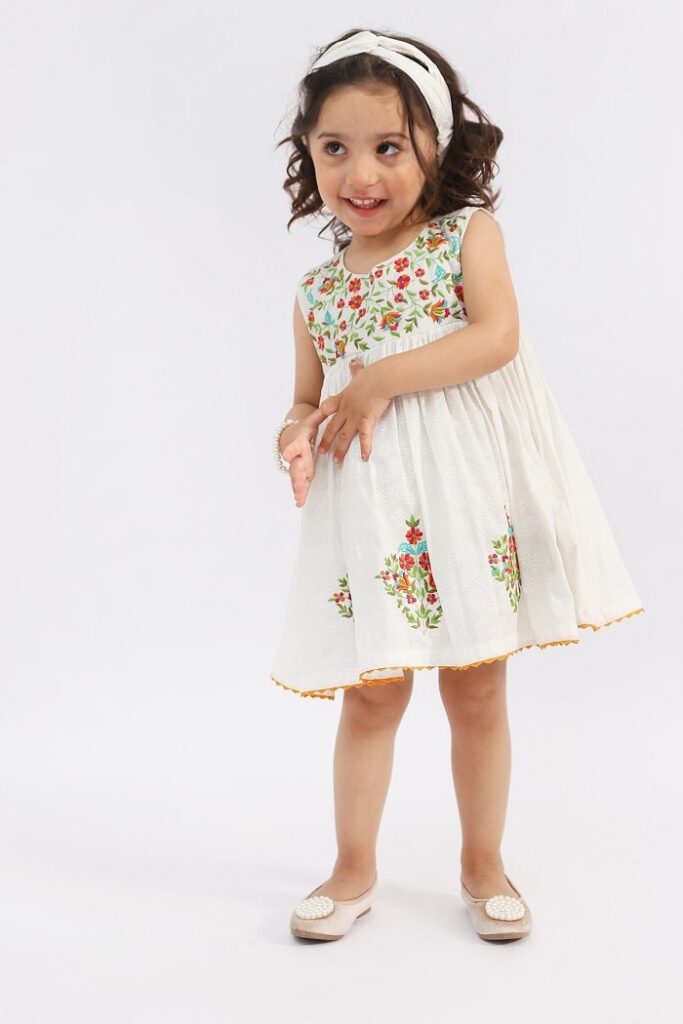 Embroidered white color cotton lawn frock PKR:2,690.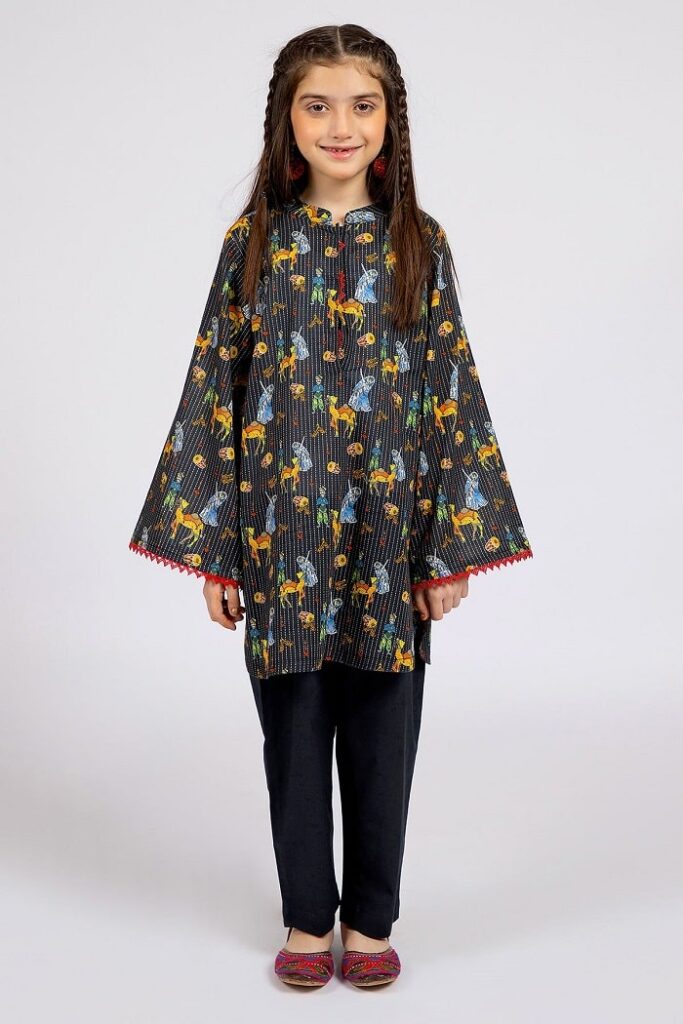 Black shirt and trousers PKR:3,690.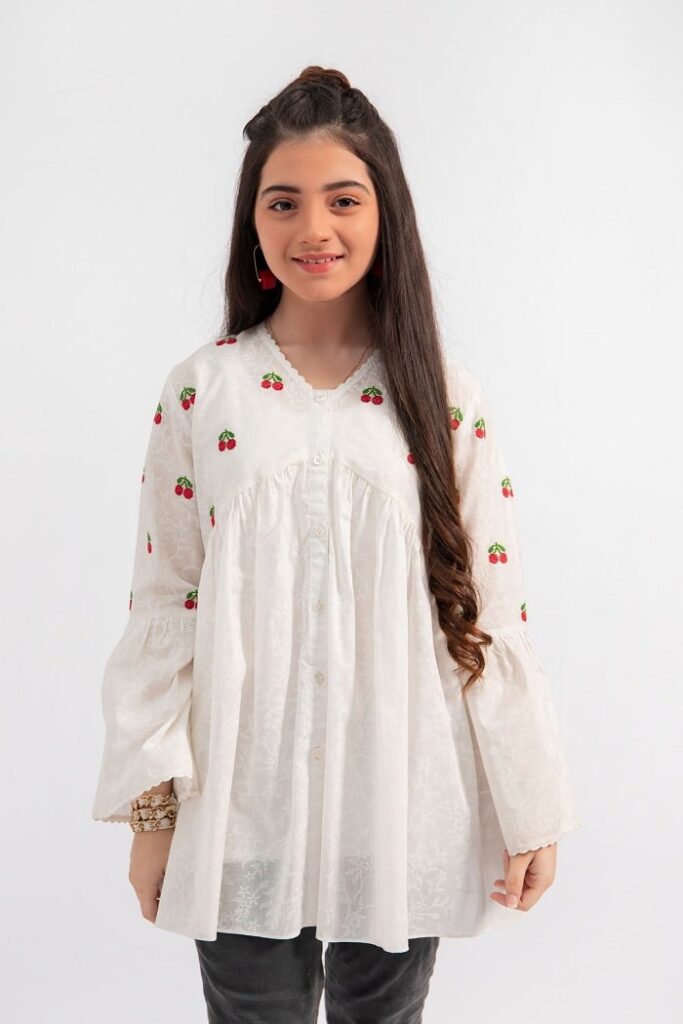 white cherry top for teen girls PKR:3,490.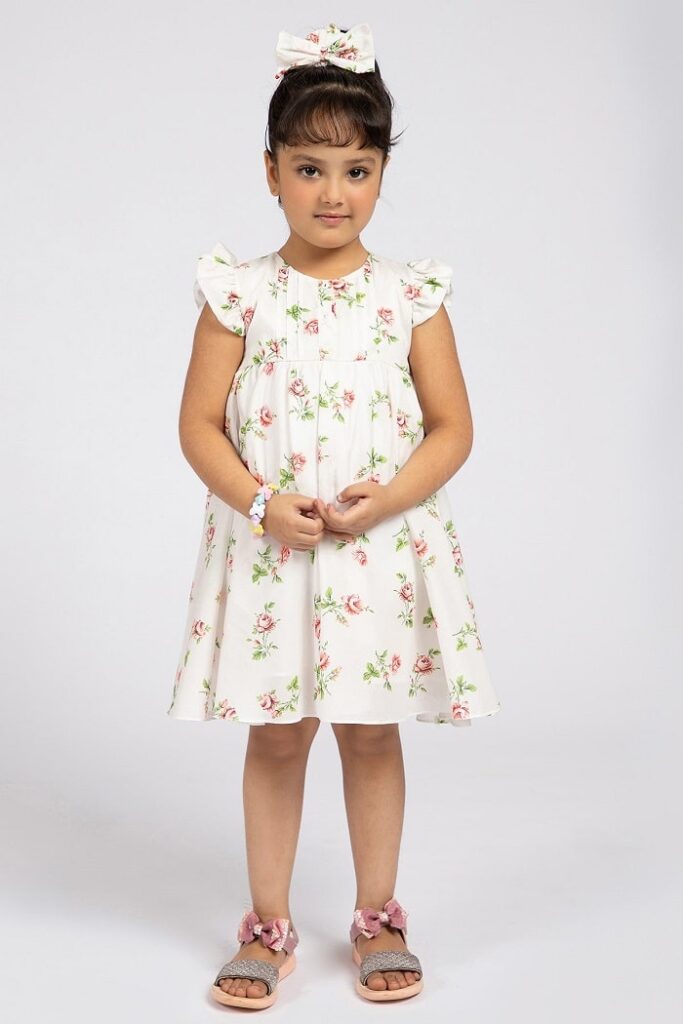 Cotton lawn floral printed 1piece frock PKR:2,490.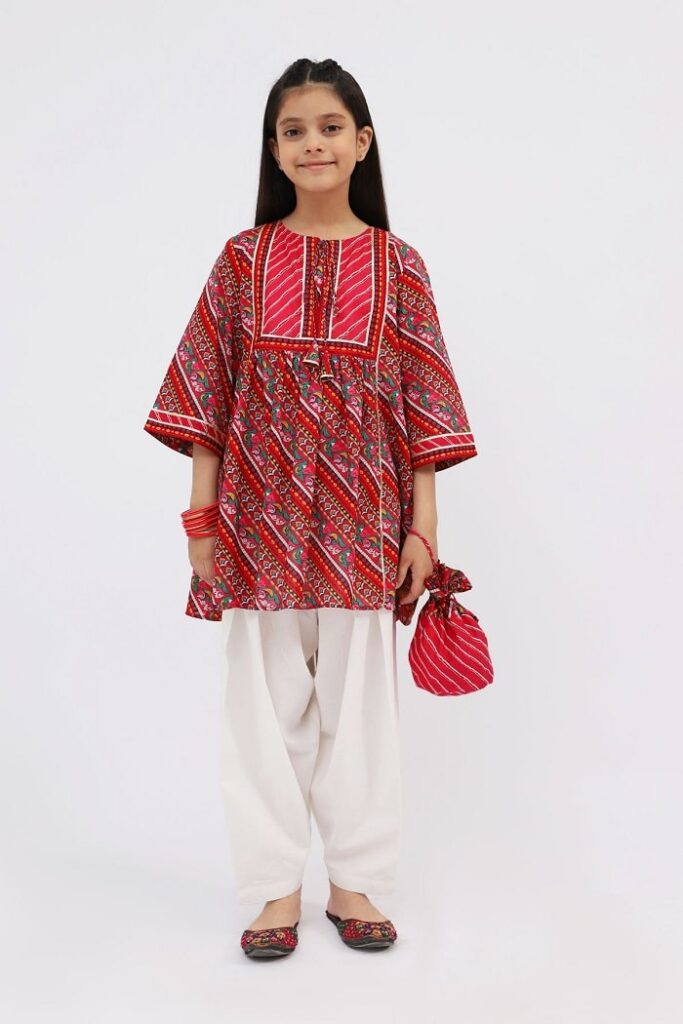 Printed tunic with contrast frock & gota lace details PKR:2,990.
Let's get a unique inspiring look this summer by wearing this aqua color cotton lawn 1piece top PKR:2,990.
PKR:6,490.
Rs:4,990
PKR:6,990.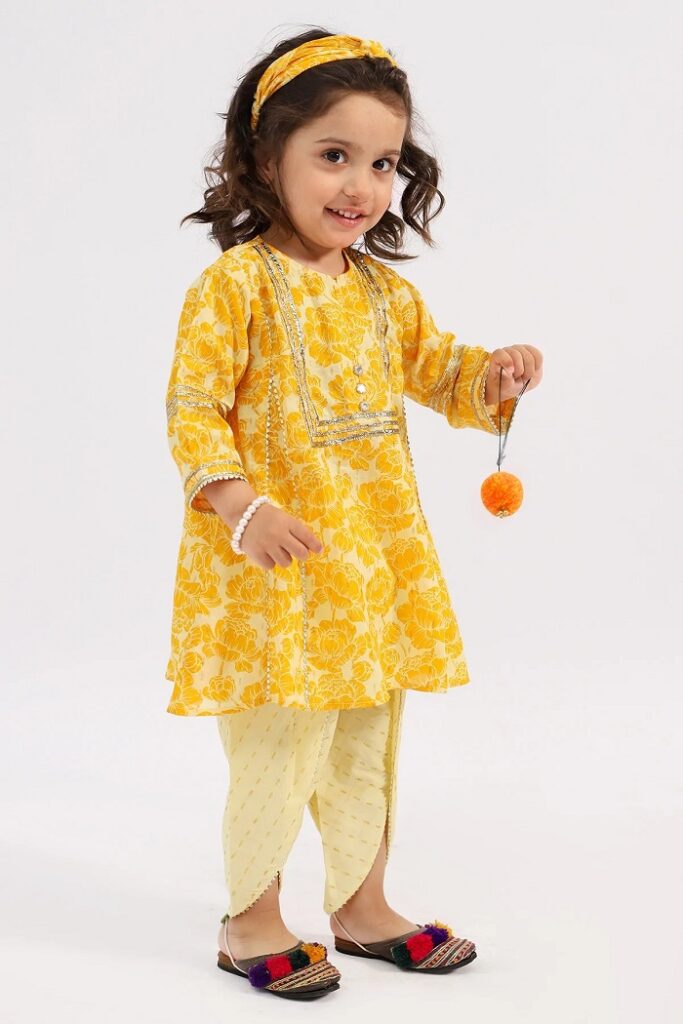 Yellow glitter printed kurta with tulip shalwar PKR:3,990 PKR:2,992 only.
Beautiful printed frock PKR:2,190 PKR:1,642 only.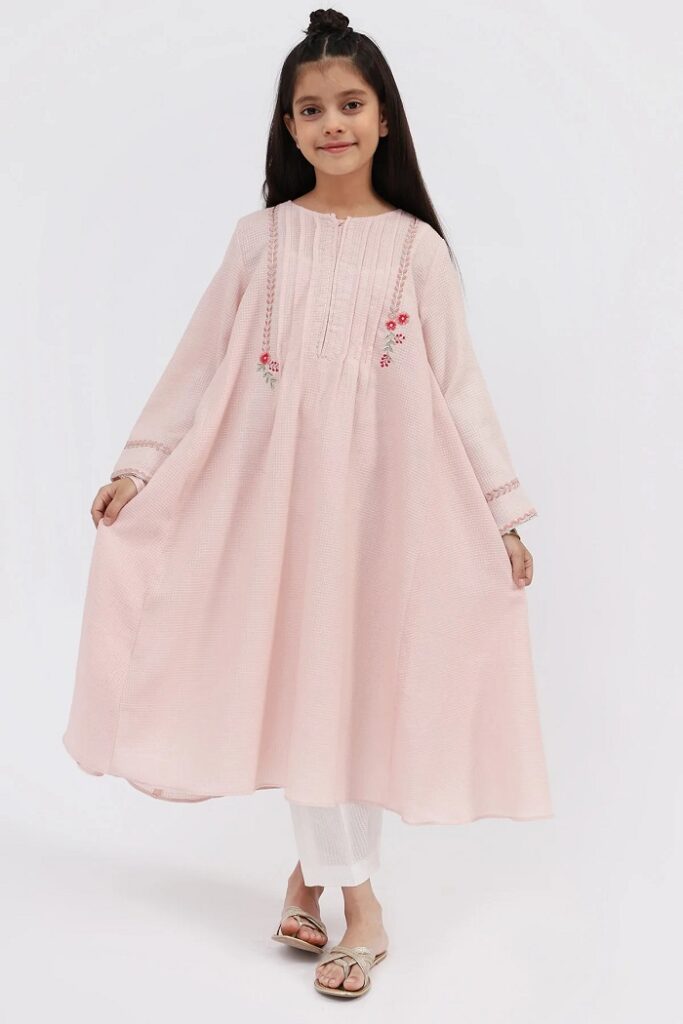 Light pink embroidered kurta with pleat PKR:5,990 PKR:4,492.
Embroidered frock for little princess PKR:1,990 PKR:1,492.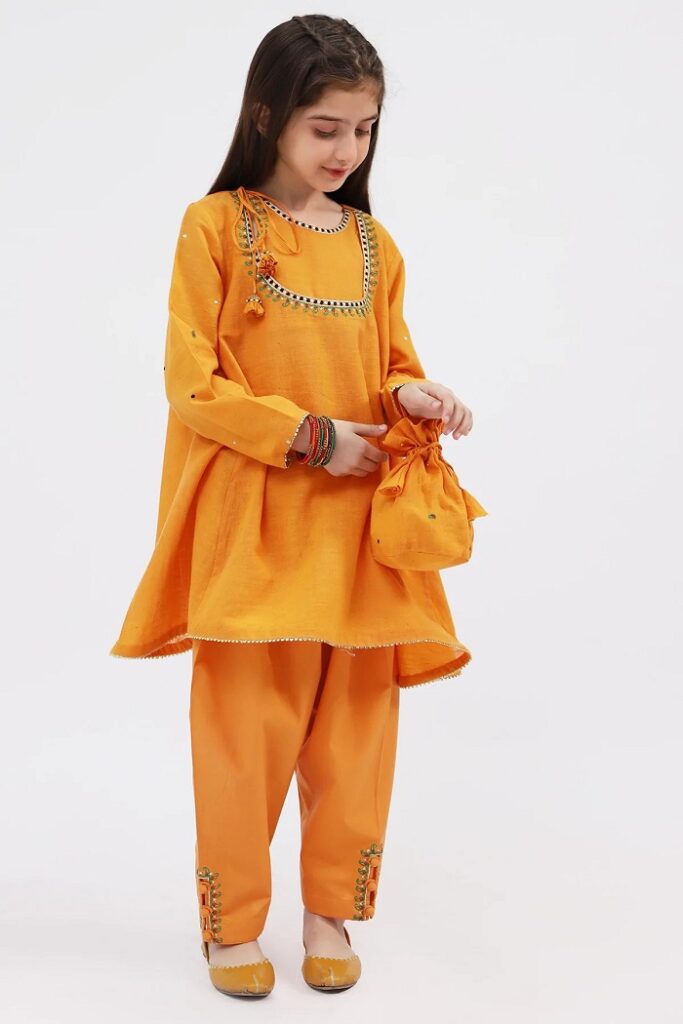 Bano embroidered kurta with tassels printed and matching shalwar PKR:6,490 PKR:4,867 only.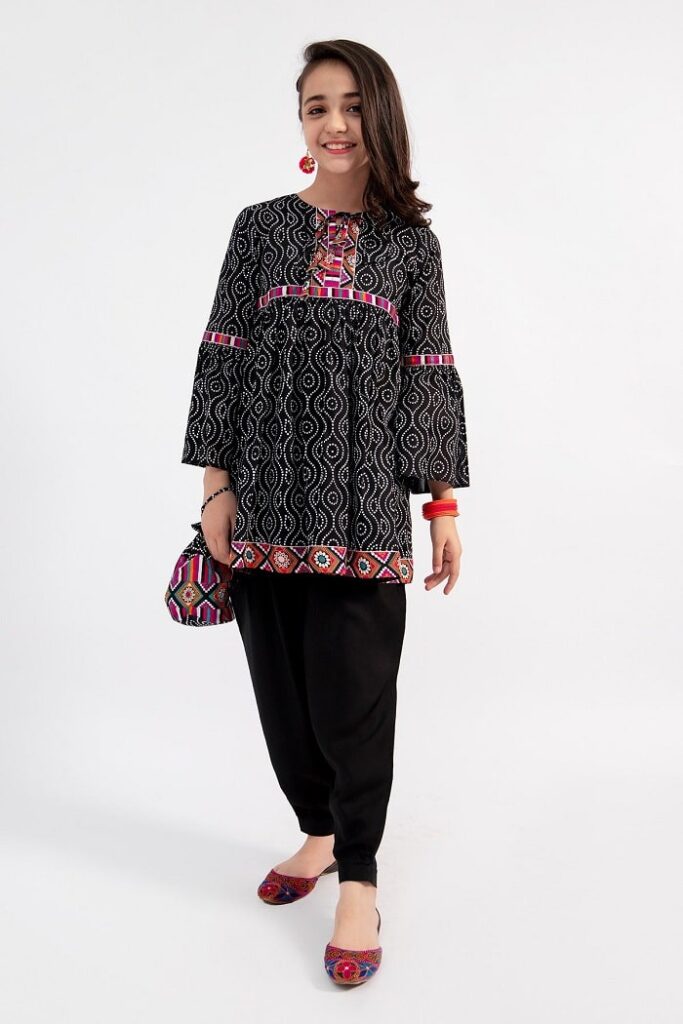 Stylish printed black top embellished with beautiful printed Patti available for Rupees:2,690 only.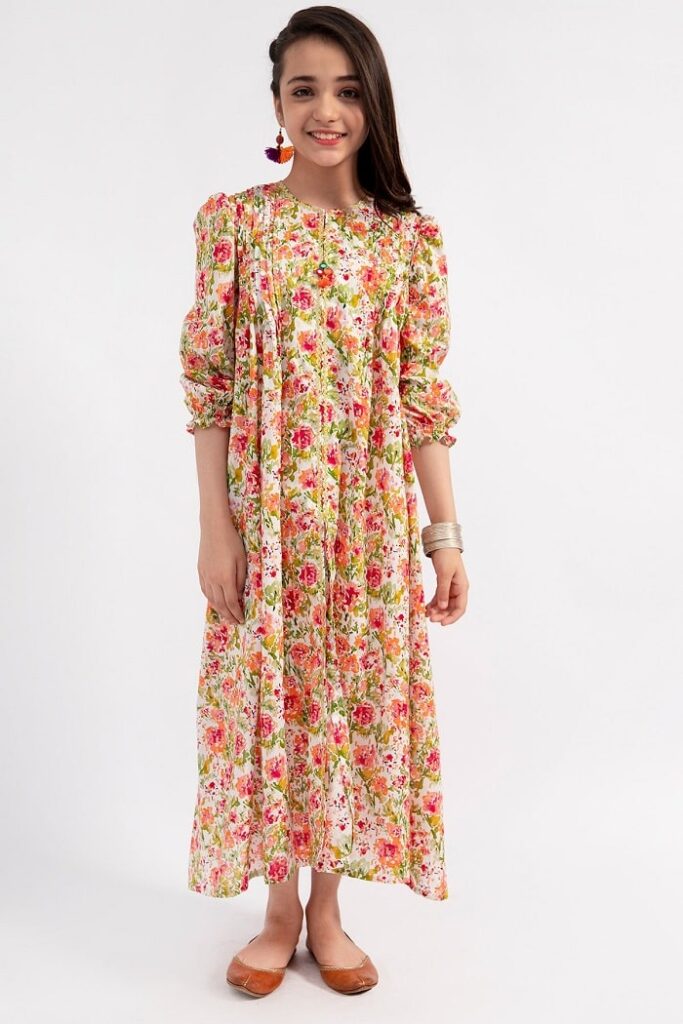 One-piece floral printed long shirt with tassels and zig-zag lace Rupees:3,690 only.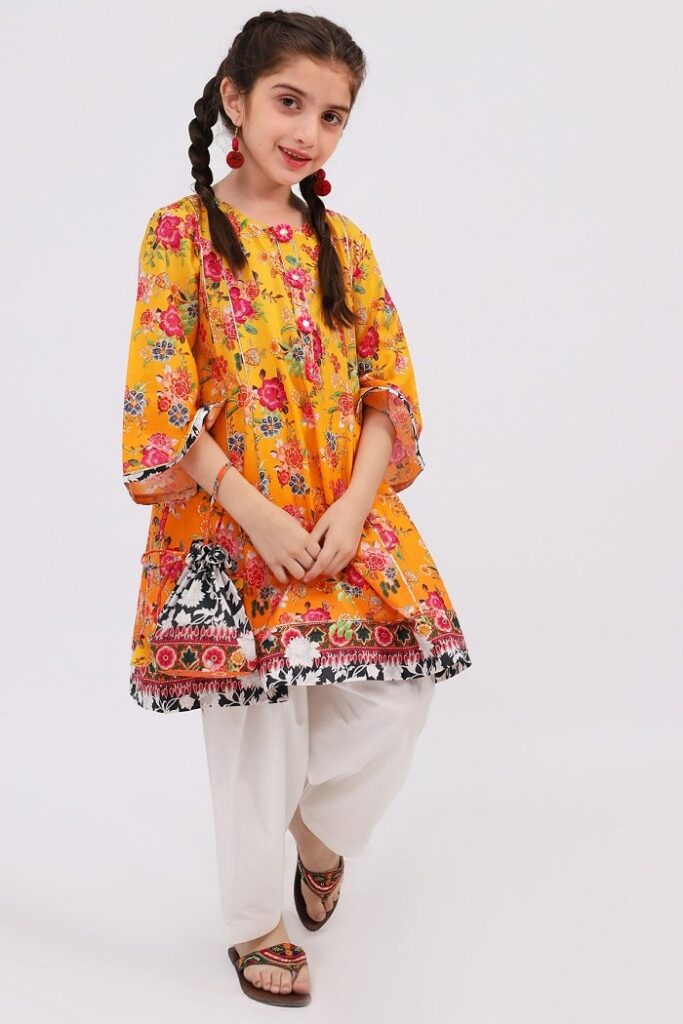 Printed Bahar e gul lawn shirt for little girls Rupees:4,490 only.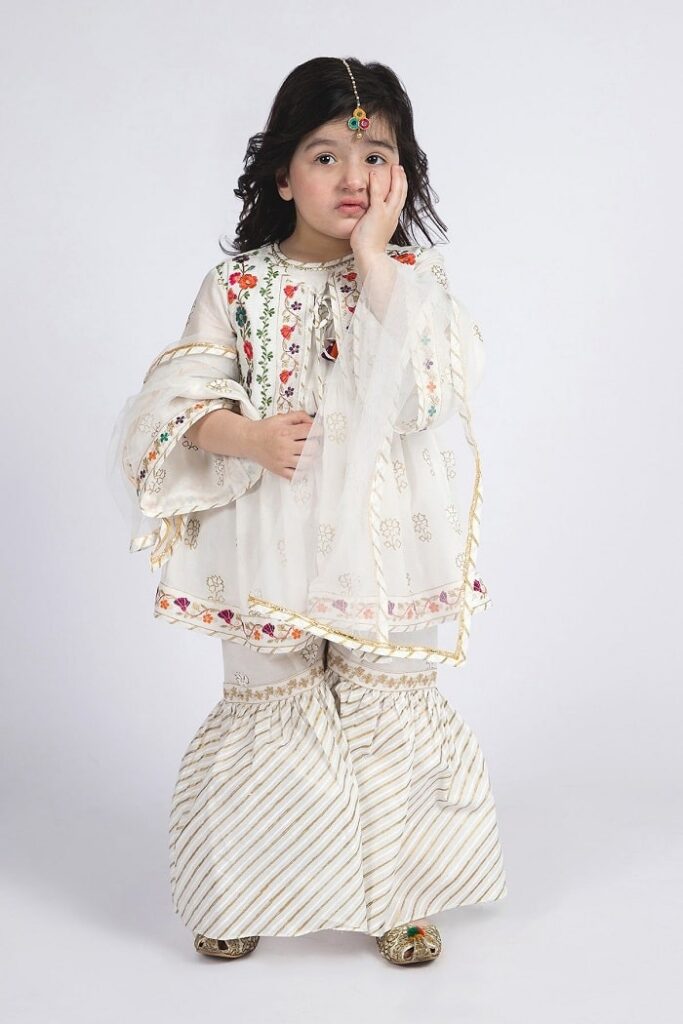 Off White color embroidered frock with joint coati printed & embroidered gharara Rupees:5,990 Rupees:4,792 only.
Kids Wear Dresses 2023 in Pakistan Shop Online
In this collection, you will find beautiful and amazing kids-wear lawn digital printed frocks. For more details and information you should also loot a complete series of lawn collections that are already published on www.stylostreet.com Moreover, these clothing are available in different styles and you can shop online through Kayseria's official website.
In these kids-wear summer collections, different types of khaddar fabrics are sued which Linen and Karandi include. furthermore, this brand is now providing sales of up to 20% to 30% discount price on all provided kids wear winter frocks and shirts 2023.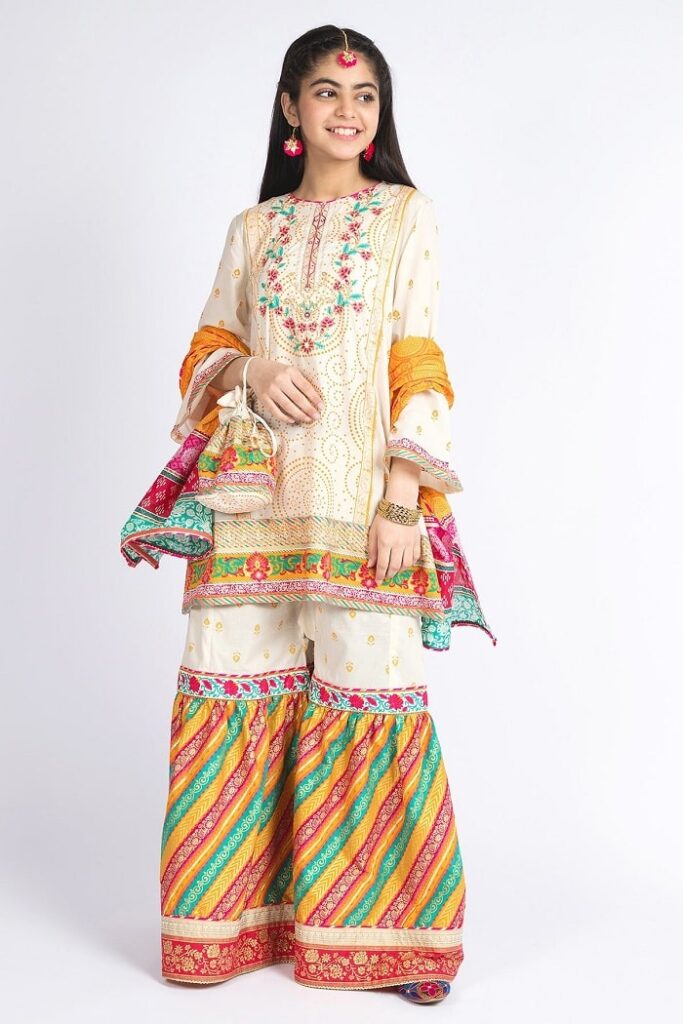 Cotton lawn rotary printed kurta & gharara with embellished neckline available for Rupees:7,990 Rupees:6,392.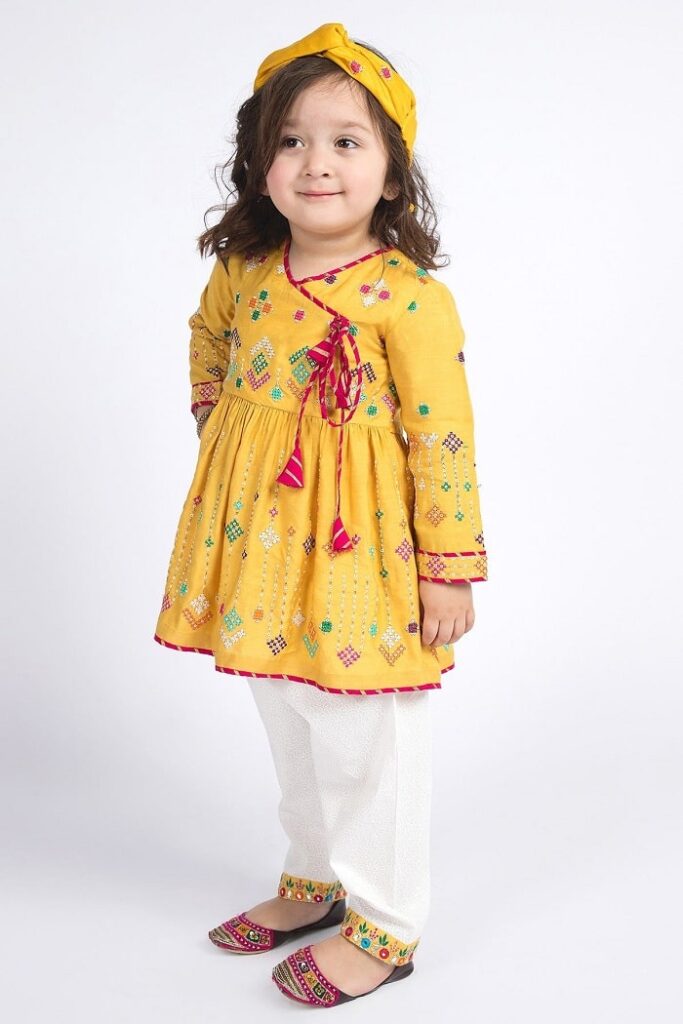 Angrakha style embroidered cotton silk shirt Rupees:4,990 Rupees:3,992 only.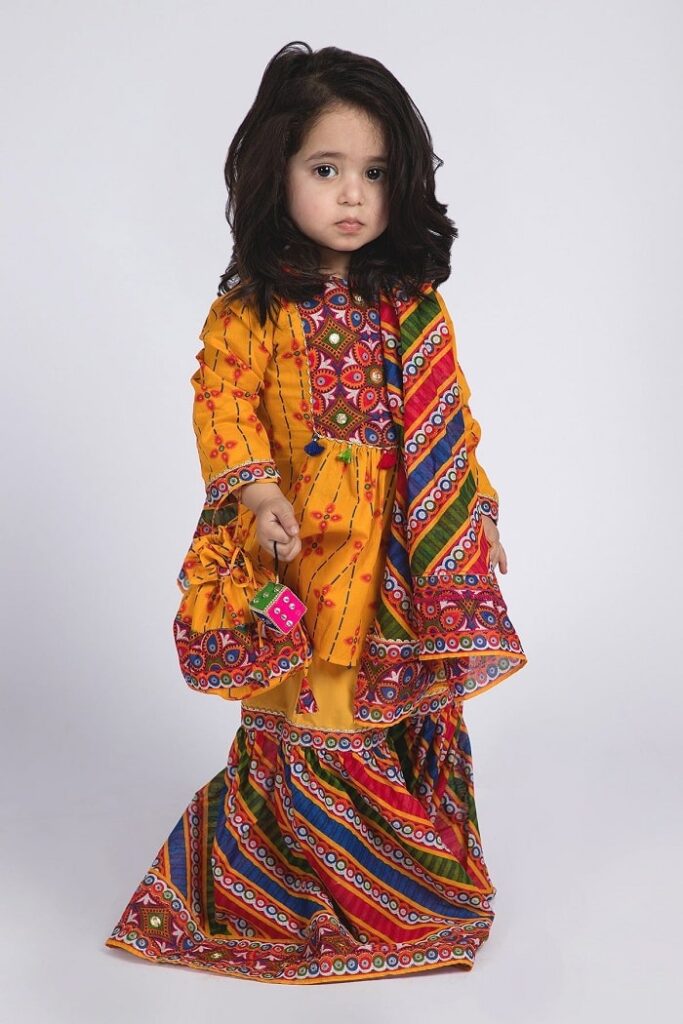 Printed & embroidered Tunic with gharara and dupatta for Rupees:4,490 Rupees:3,592 only.
Rupees:4,990 Rupees:3,992.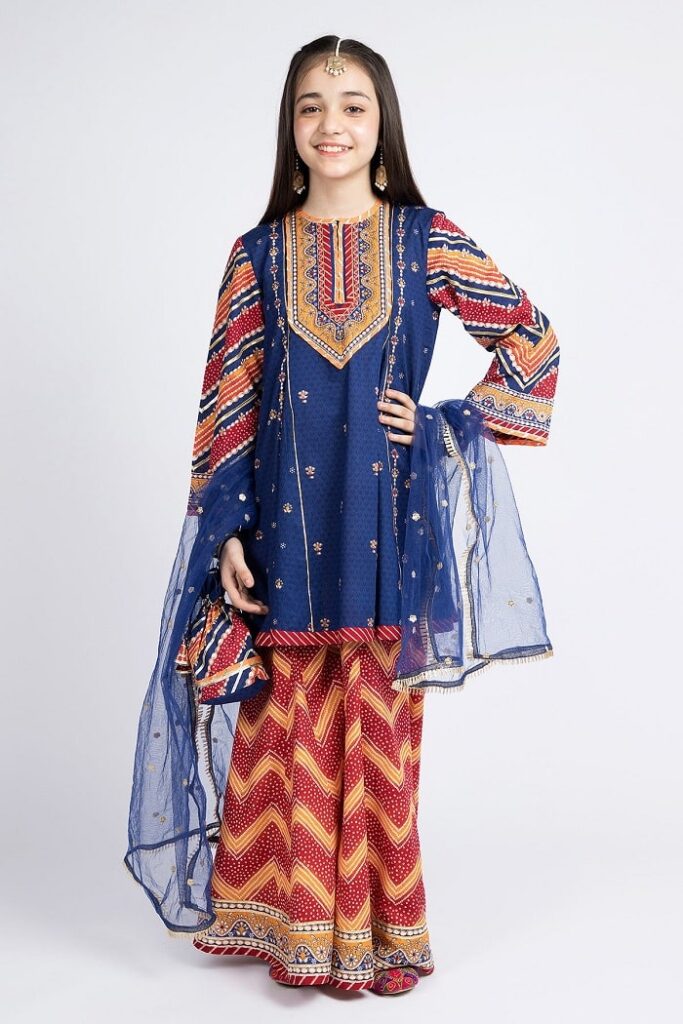 Printed Cotton Lawn Tunic with golden gotta lace and printed gharara 3piece suit for Rupees:7,490 Rupees:5,992 only.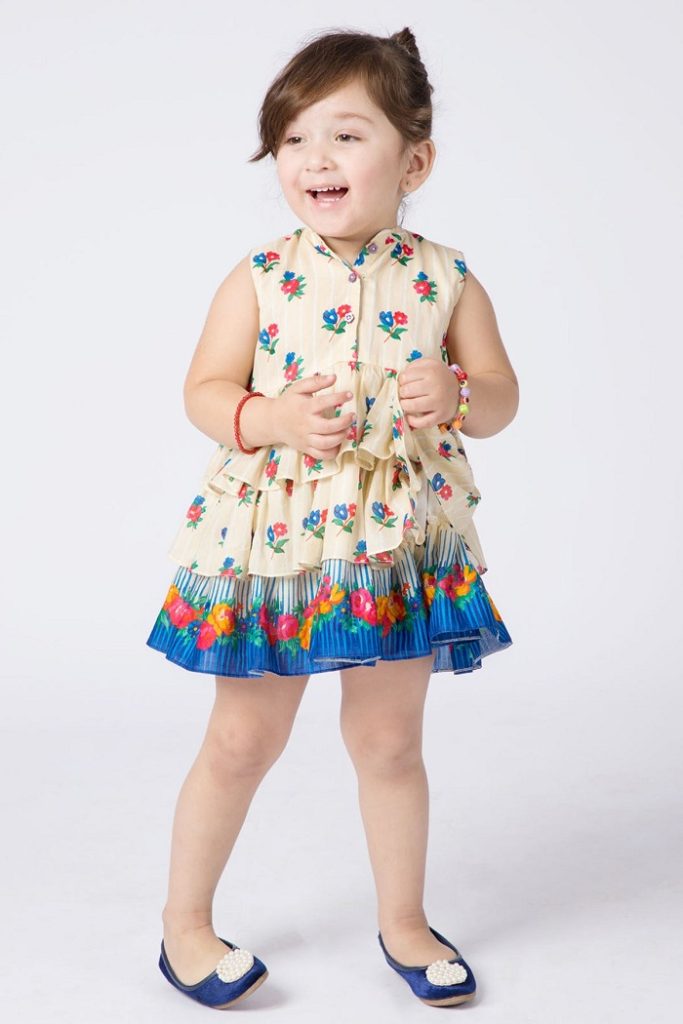 Lovely digital printed floral frock made with cotton lawn fabric by kayseria kids wear collection 2023 available PKR:2190 Only.
Kid's Summer Clothing With Price
The price of all these kids wearing frocks & shirts starts from Pakistani rupees Rs.774 Rs.3864 only. If you did not select your kids to wear dresses yet then today shop online for new designs for kids ready to wear lawn shirts, frocks with tights, and plazoo shalwar 2023. In addition, here you can shop online for kids' wear printed & embellished frocks with stylish laces.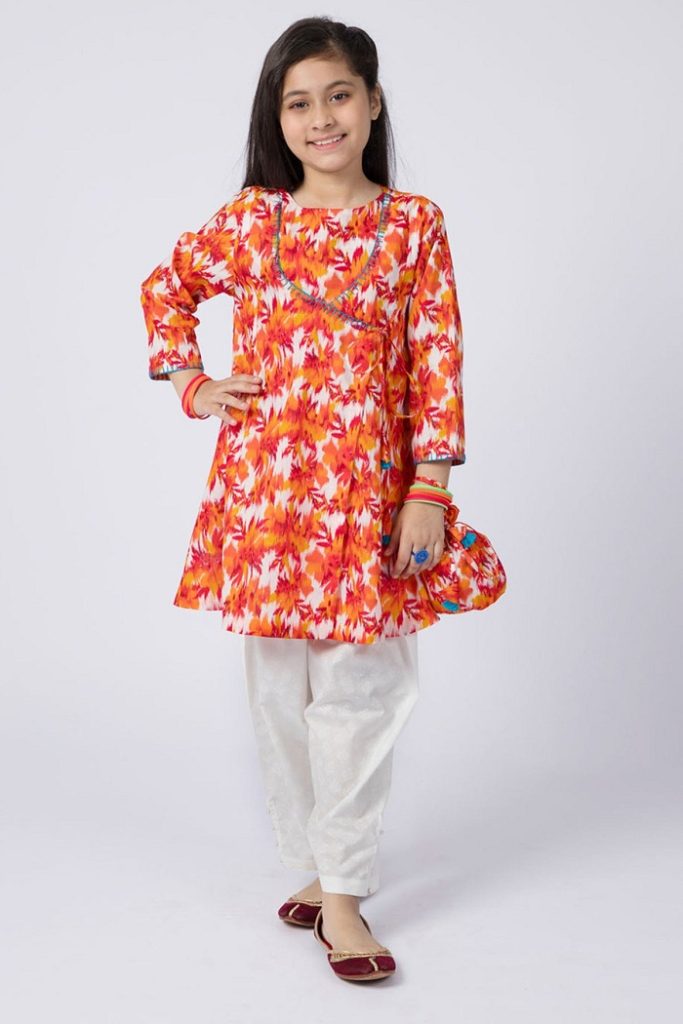 Stylish Angrakha shirt for Rupees:2990 Only.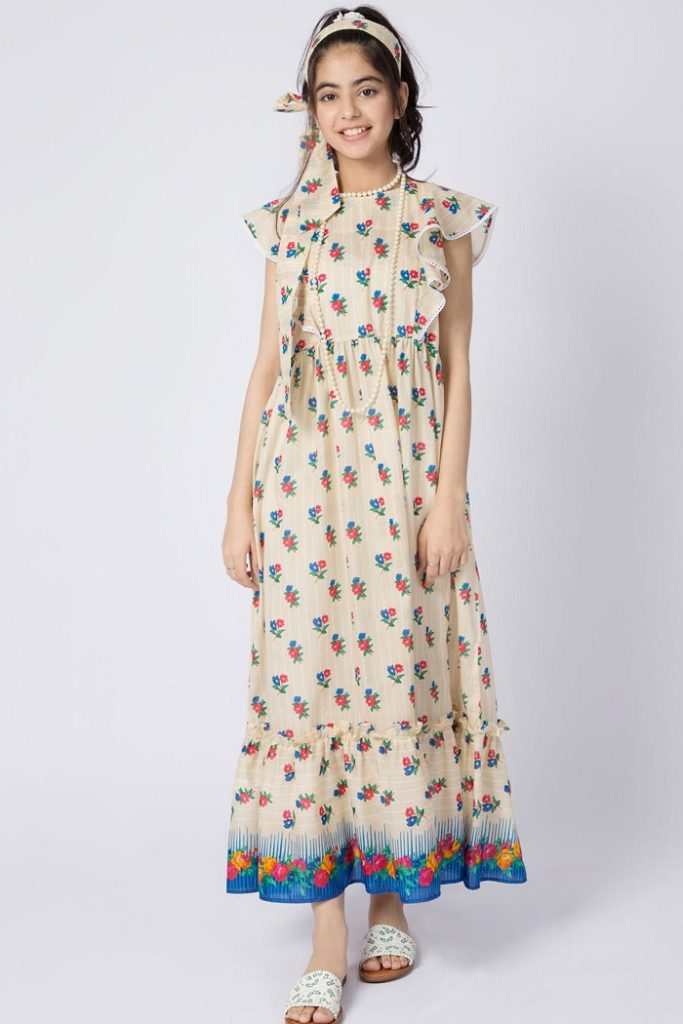 Digitally printed lawn frock PKR:2990.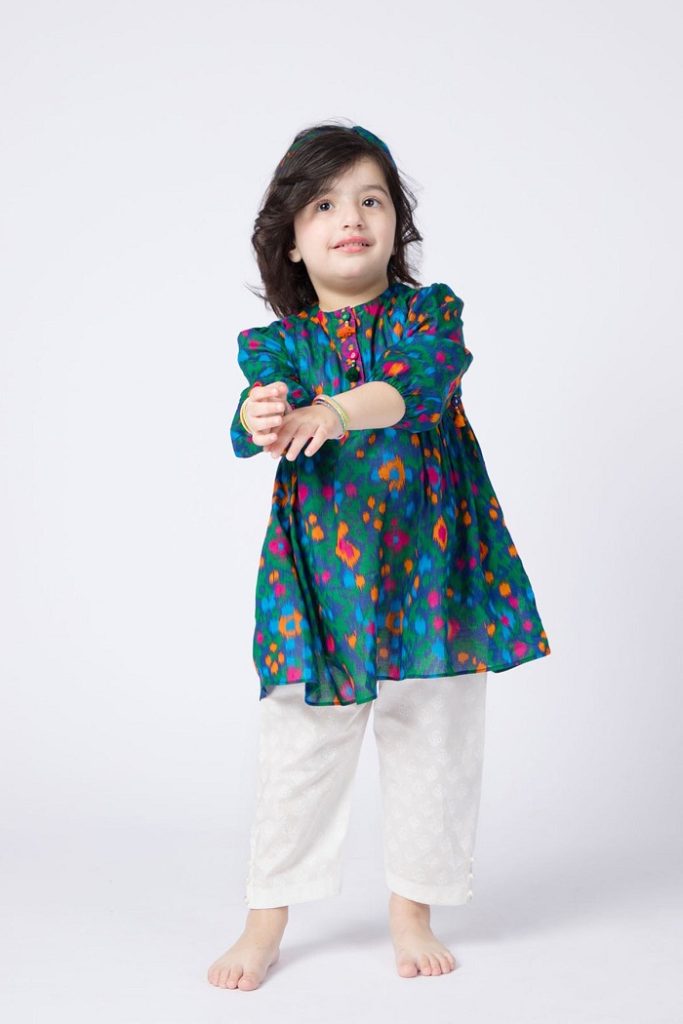 Cotton Lawn one-piece cute frock for girls wear PKR:2690 Only.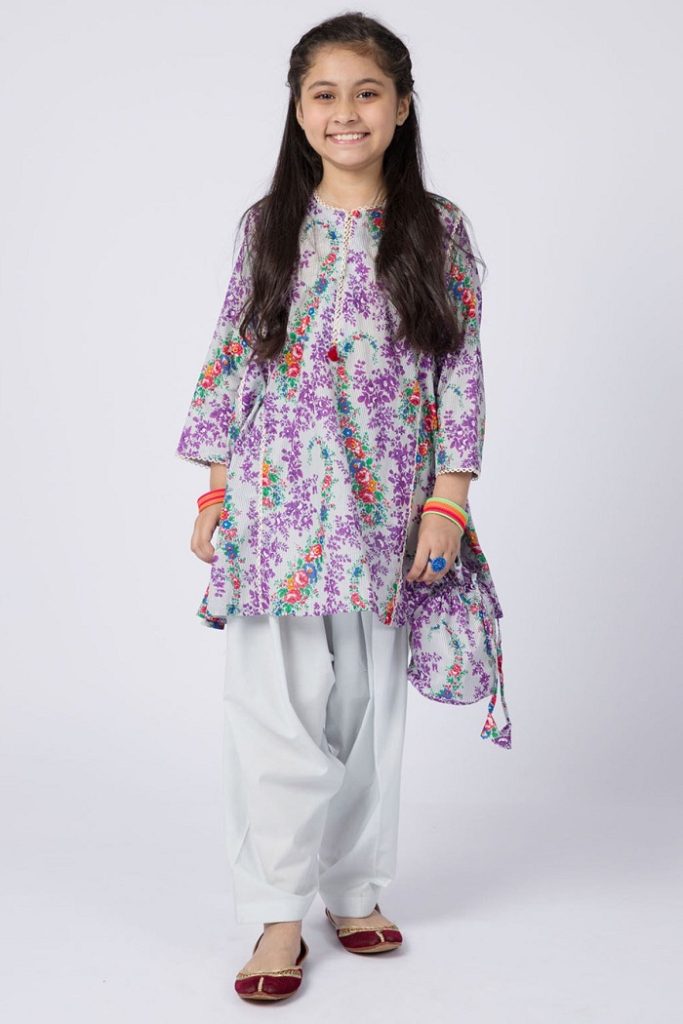 Stylish A-line frock paired with shalwar PKR:4690 Only.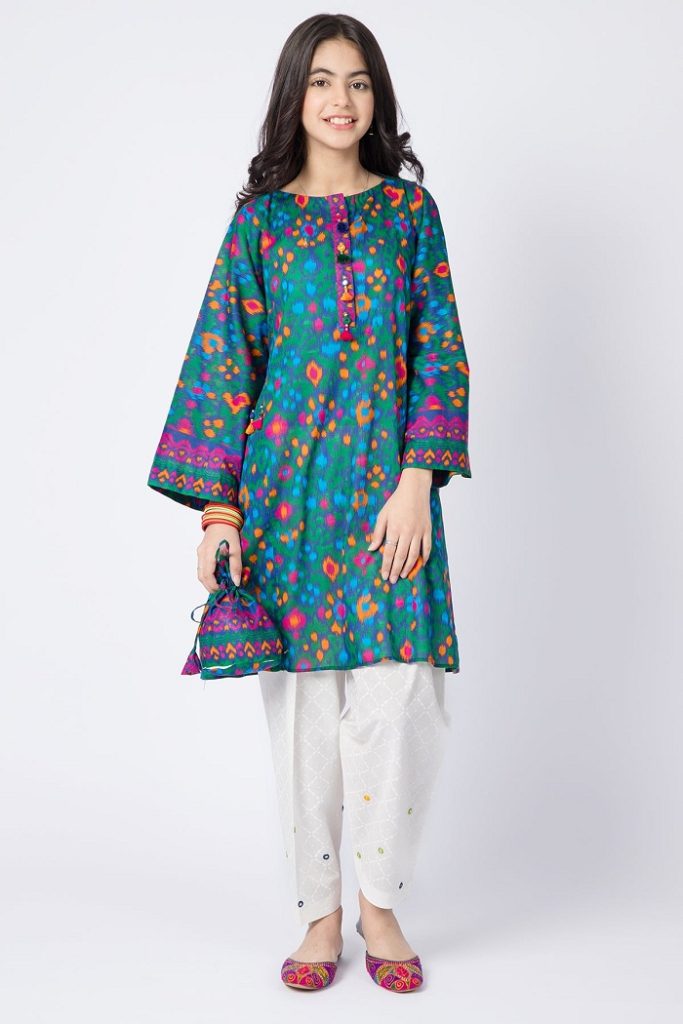 Rotary printed kurta sheesha work available at kayseria ladie collection 2022 for PKR:2990 Only.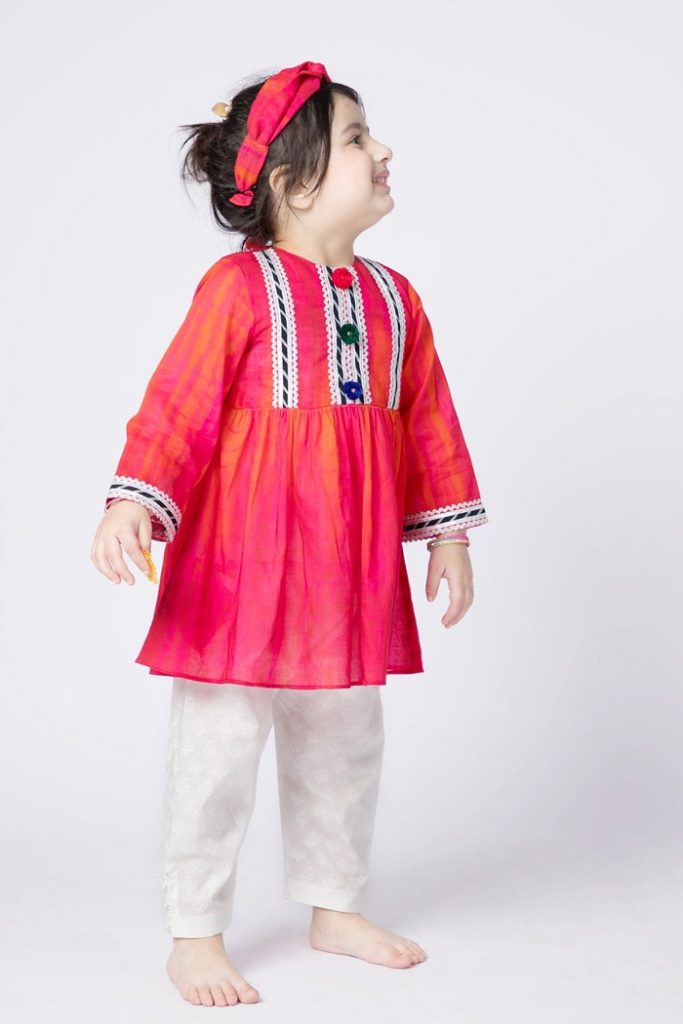 Tie & Dye frock embellish with laces PKR:2990 Only.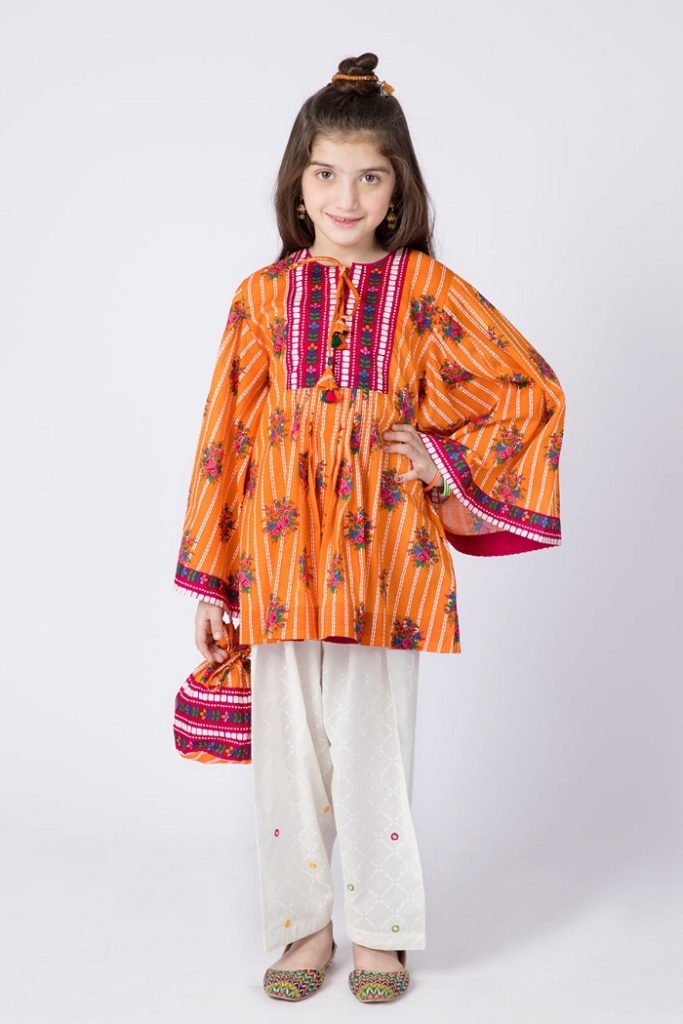 Printed Orange color cotton lawn top for kids wear PKR:2990 Only.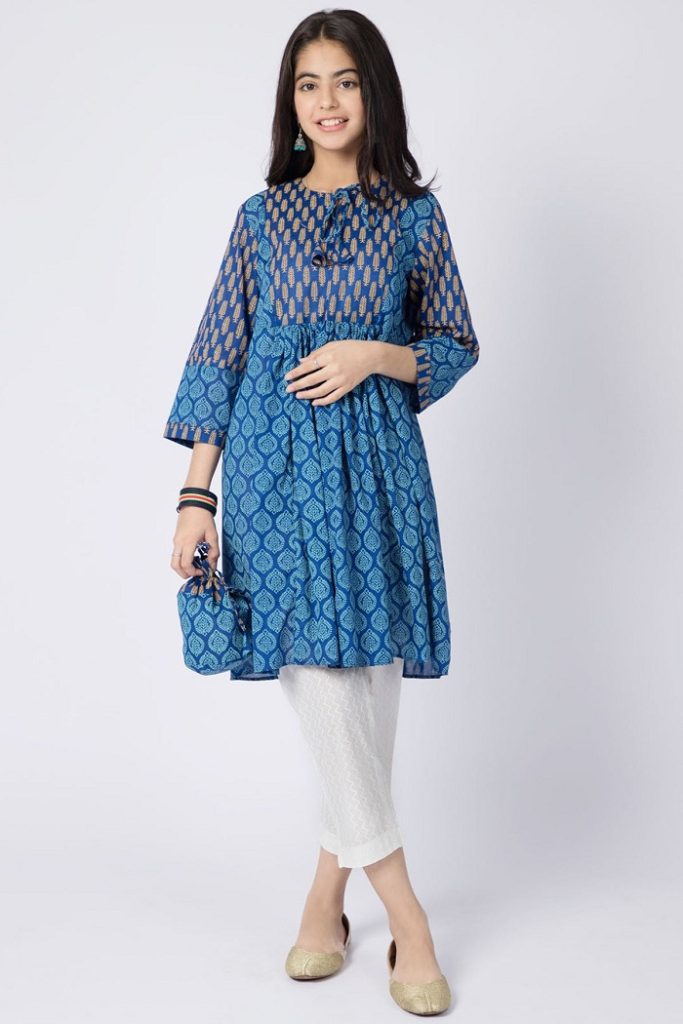 Blue color printed lawn top for girls wear buy now for PKR:2690 Only.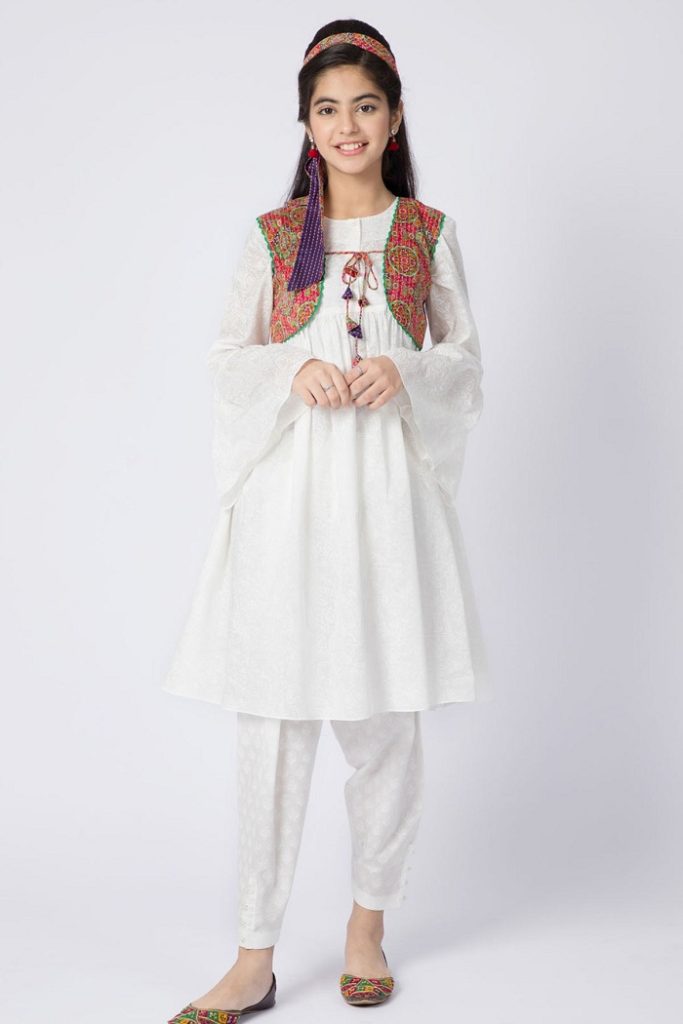 Paste Printed cotton lawn frock PKR:2190 Only.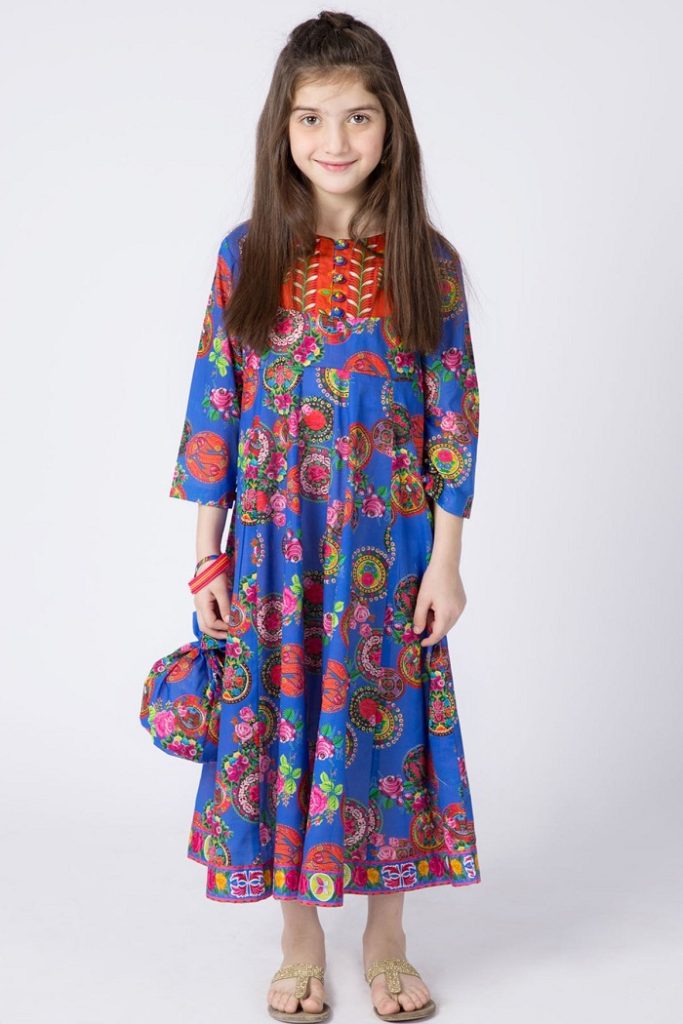 Digitally printed Kalidaar Angrakha for Little Princess Available in Rupees:3390 Only.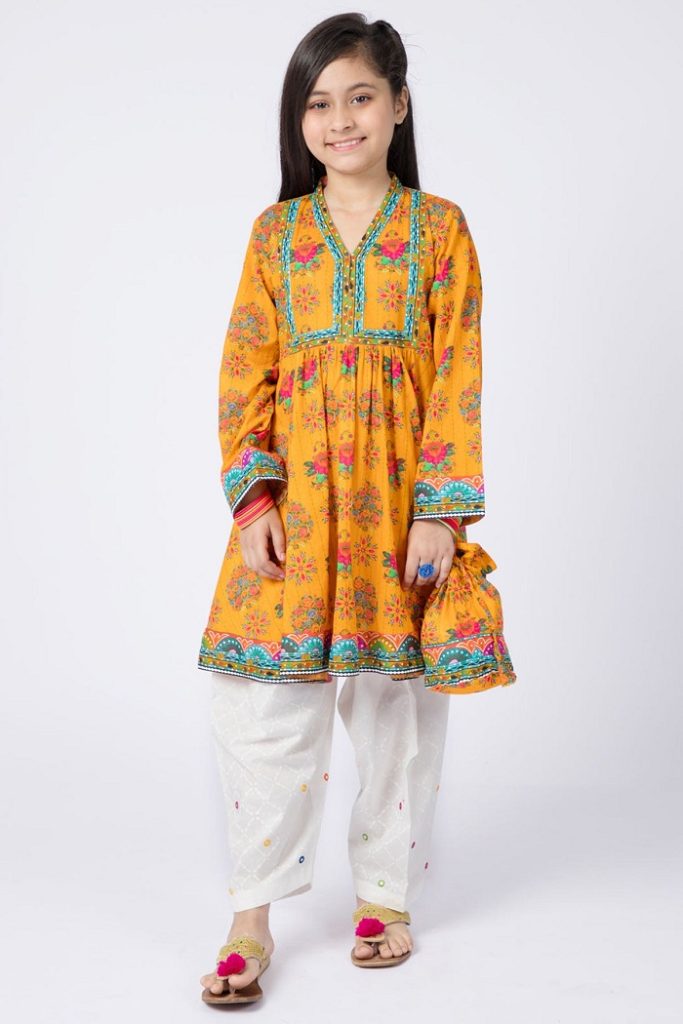 Kayseria kids wear digital printed short pishwas in yellow color PKR:3390 Only.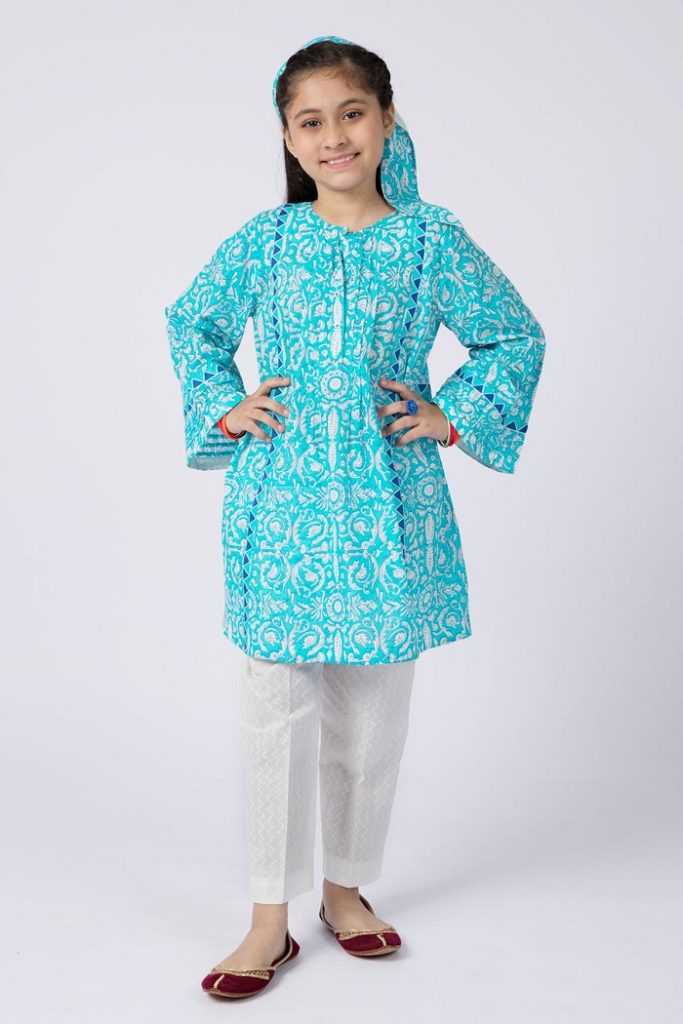 Feroze color lawn printed shirt for girls PKR:2690 Only.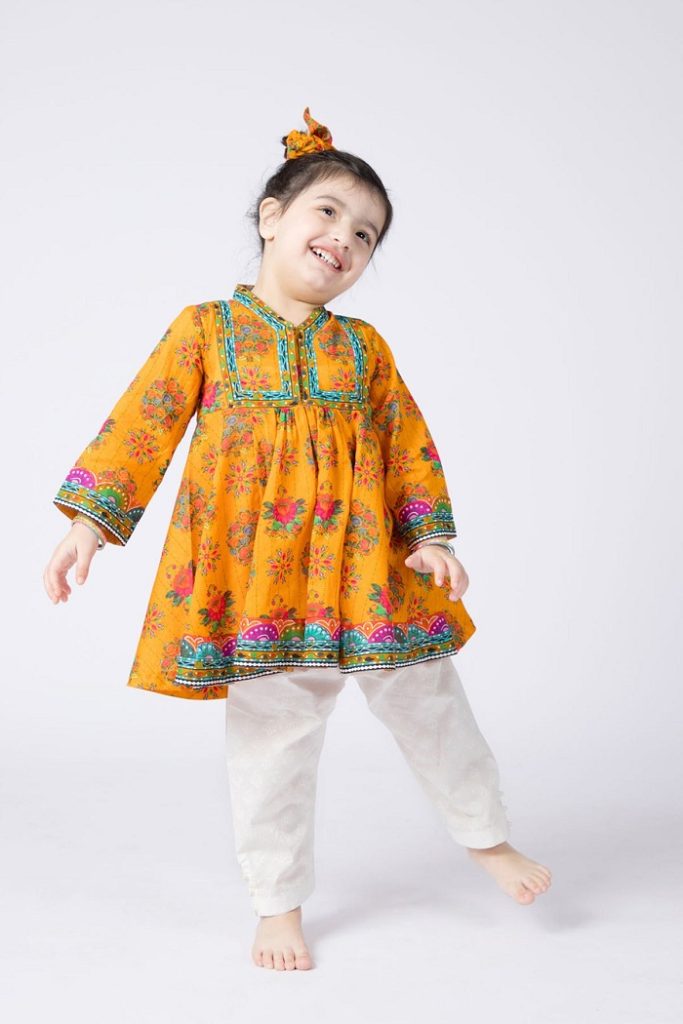 Floral printed yellow color lawn shirt 2 pieces PKR:2990 Only.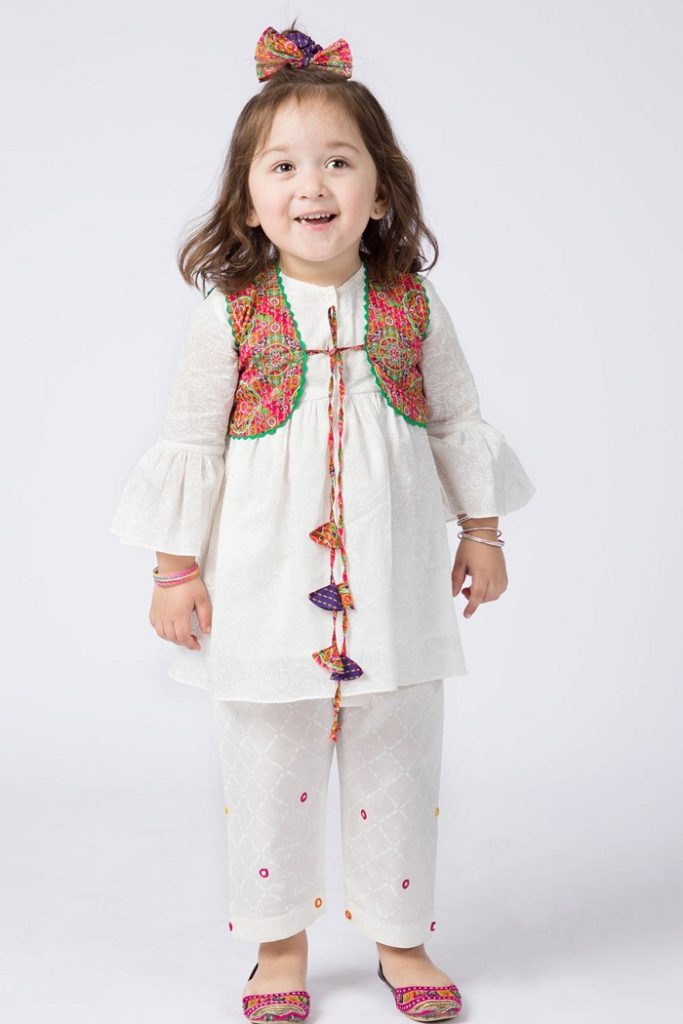 Printed Frock PKR:1490
Rupees:2190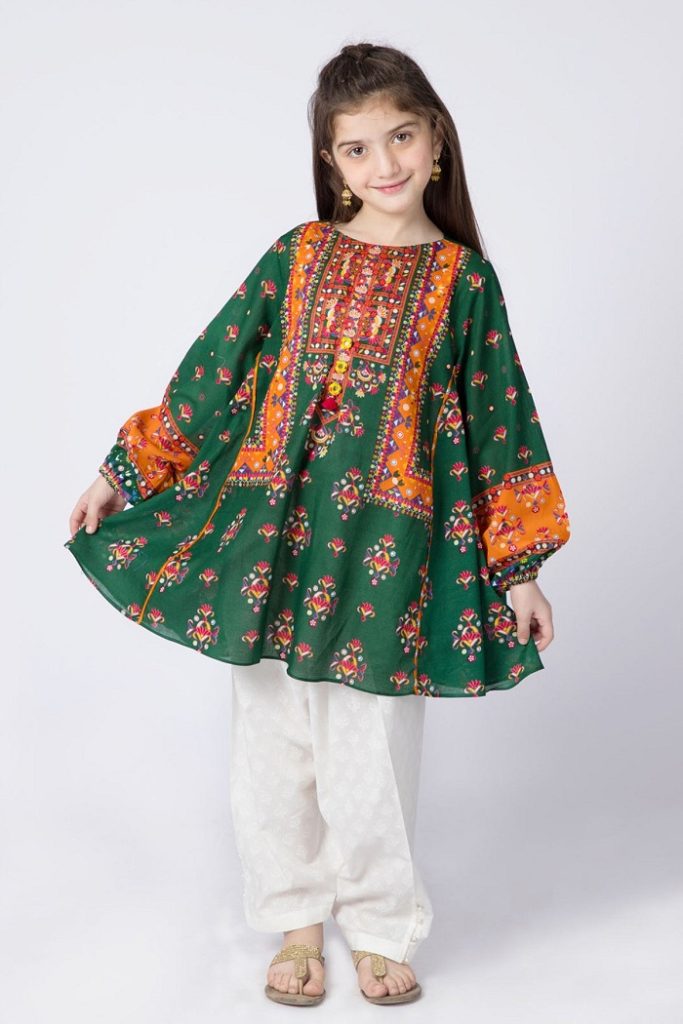 Printed and sheesha work embellish A-Line- Kurta for Little Princess Available for PKR:3990 Only.
Category: Ready to wear
Fabric: Gathered Shirt with Embellished Sharara Pant
Price: 5690
Category: ready to wear
Fabric: Embellished Peplum shirt with Gharara Pant
Price: 4490
Category: ready to wear
Fabric: Flared Paneled Frock & Gotta detailing along with Sharara
Price: 5490
Category: ready to wear
Fabric: Embellished Gharara Choli with Back Tussles detailing
Price: 3990
Category: ready to wear
Fabric: SULTANA
Price: 6990
Category: ready to wear
Fabric: EMBELLISHED & SMOKED FROCK WITH HAND EMBROIDERY
Price: 2990