Bacha Party Sale 2023 Upto 50% Off On Kid's Clothing
This time Bacha Party Sale 2023 is very unique and full of new designs for your children. Every year this brand launches a wide range of kids' summer clothing under one roof at sale prices. Furthermore, we can also call this brand the fulfillment of children's desires.
Bacha party kidswear clothing brand provides everything for children between 0-14 years of age. And brand works with the aim to provide 100% customer satisfaction. Furthermore, bacha party brand launched in 2016 in Karachi and promises to provide high-quality products for kidswear. Currently, this brand offers garments, toys, and other products for Children.
Bacha Party Sale 2023 Kids Clothing Upto 50% Off
Bacha party brand is well known in Pakistan for its best quality and comfortable outfits for children. This brand also believes to provide the best quality outfits for kids to wear at affordable prices.
Furthermore, bachaa party brand fulfills the essential need for kids' clothing in Pakistan. Let's upgrade your kid's clothing with stylish and trendy outfits by the bacha party brand.
See More: Top Kids Clothing Brands in Pakistan 2023
Paris Navy color girls wear t-shirts Rs:1,095 Rs:821 save 25% now.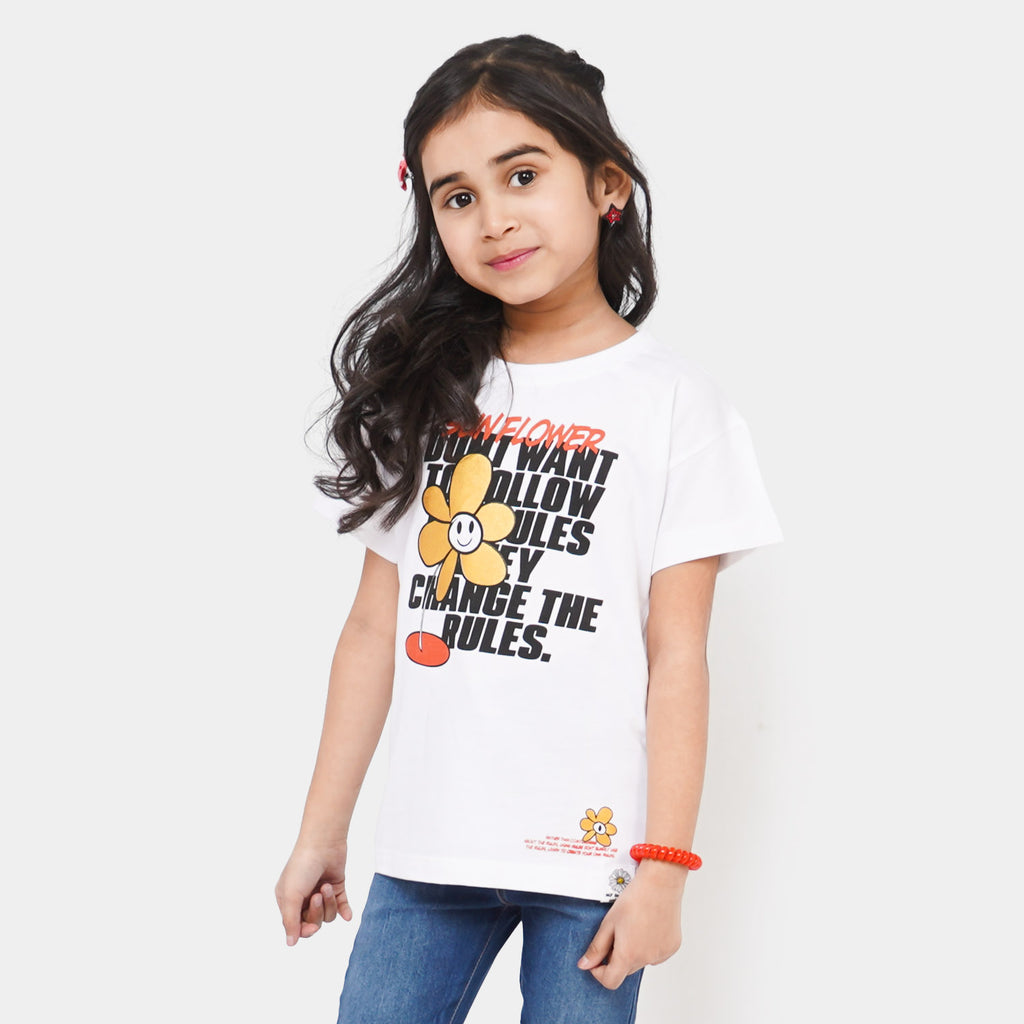 White sunflower cotton t-shirt Rs:895 Rs:671.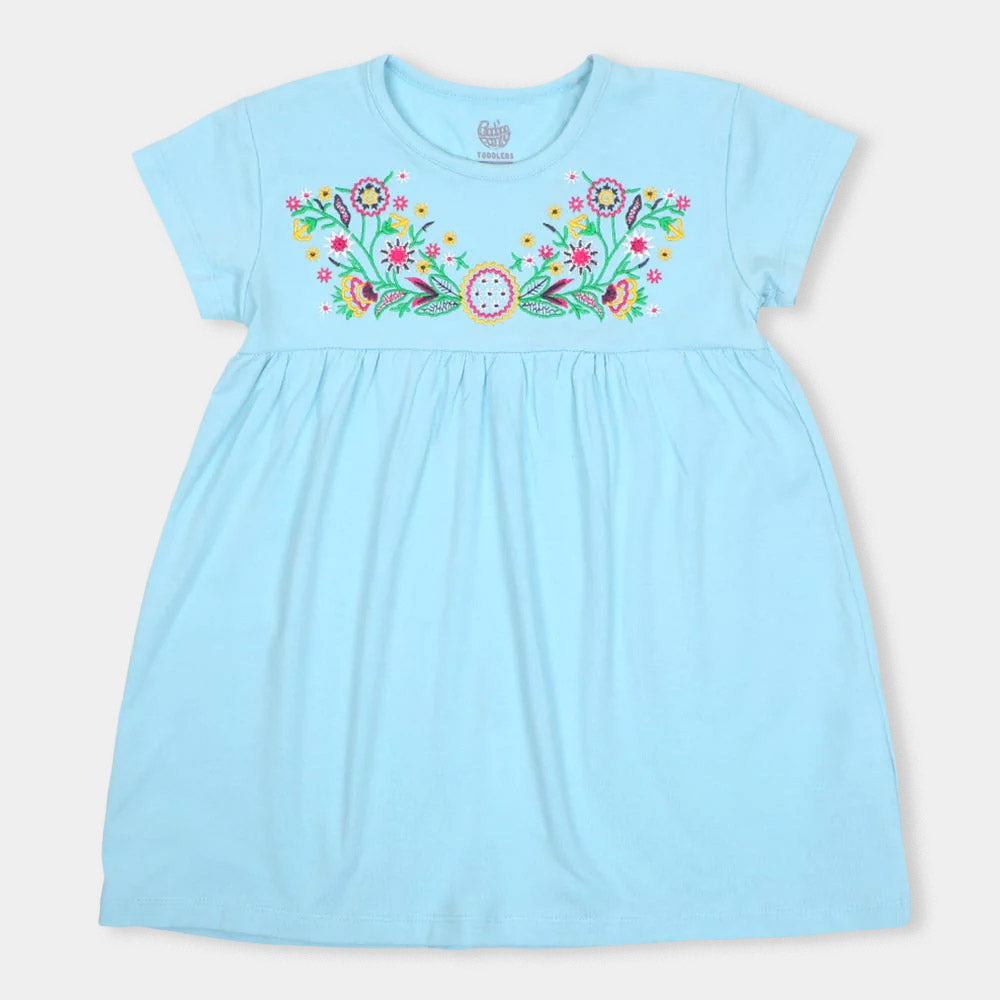 Stylish girl's casual wear embroidered top – blue color Rs:1,095 Rs:821 save 25% now.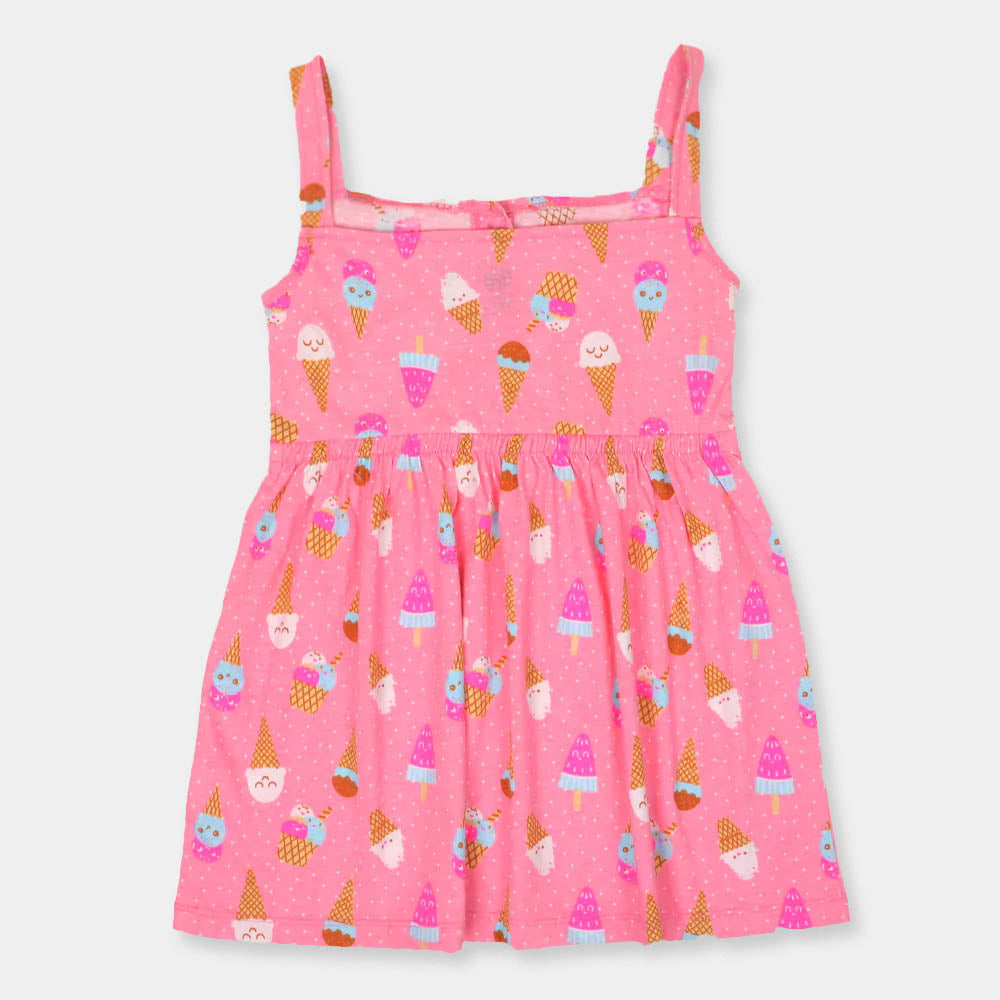 Printed ice cream girls wear frock Rs:1,195 Rs:896 only.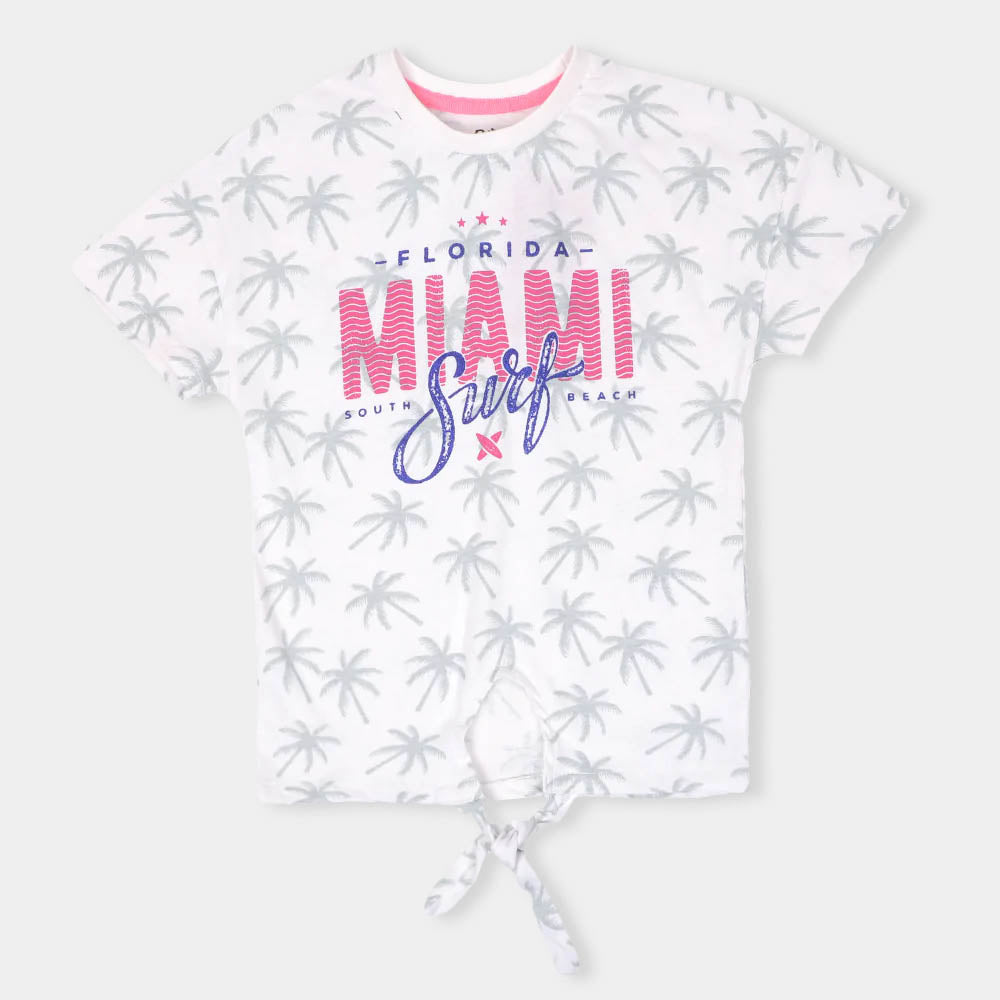 Rs:1,095 Rs:821
The sweet pink color festive wear jacquard 3-pc unstitched suit PKR:3,595 only.
Ethnic embroidered multi-color black 2-pc unstitched suit PKR:2,995 only.
Stylish orange color digital printed 2-pc traditional designs unstitched kids wear suit PKR:2,495 only.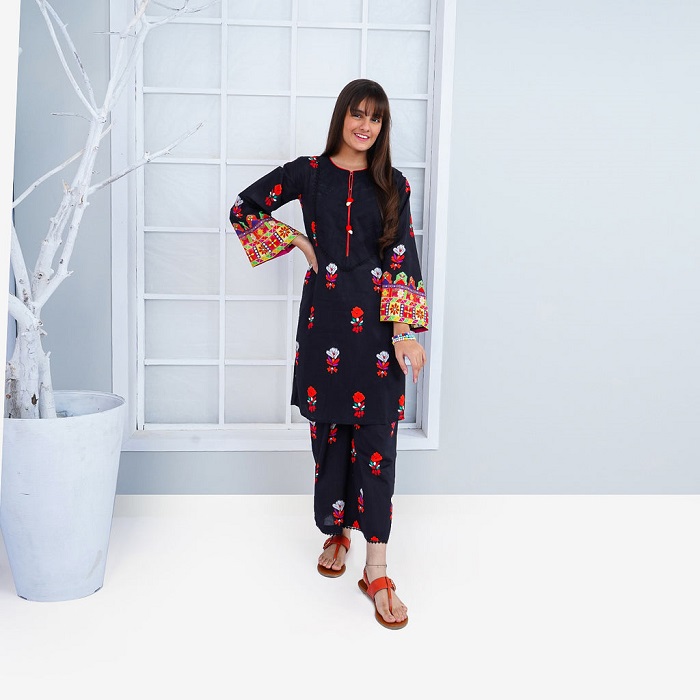 Black 2-pc digital printed unstitched suit PKR:2,495 only.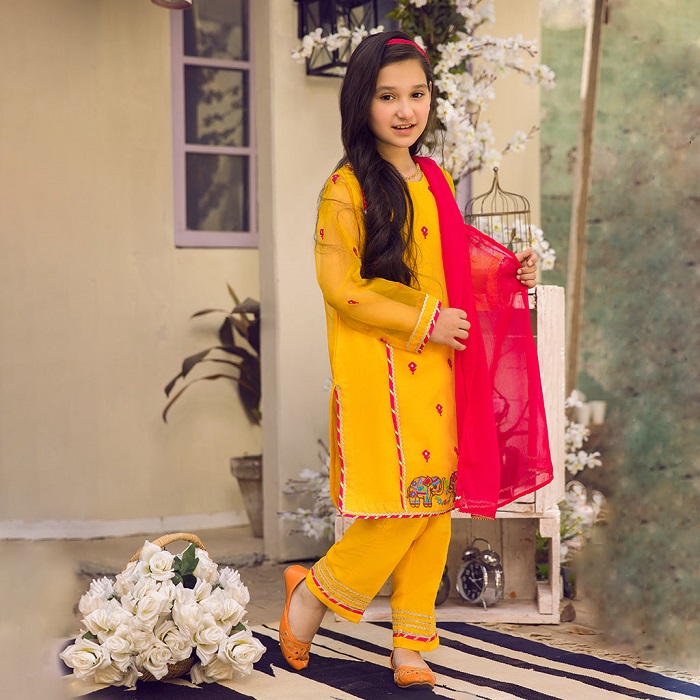 Fancy bright yellow color traditional style unstitched 3-pc suit for women PKR:3,395 only.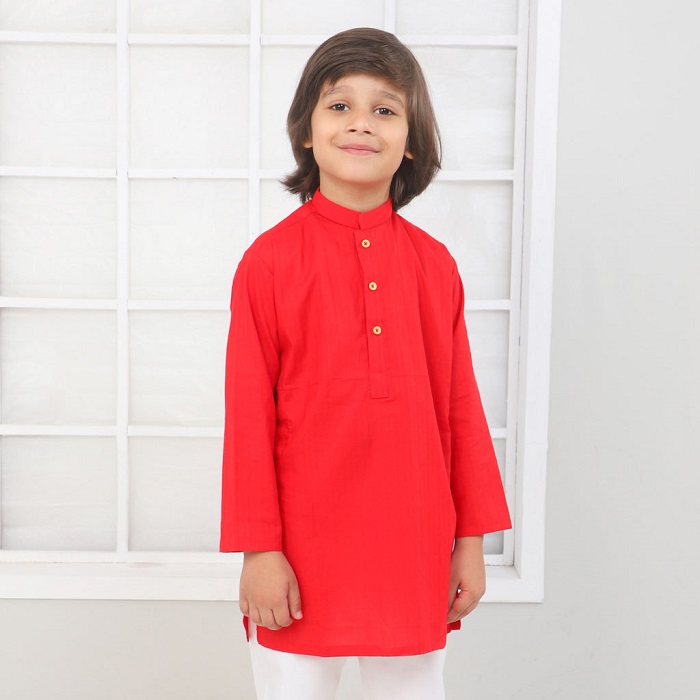 Red cotton plain kurta for boys wears PKR:1,395.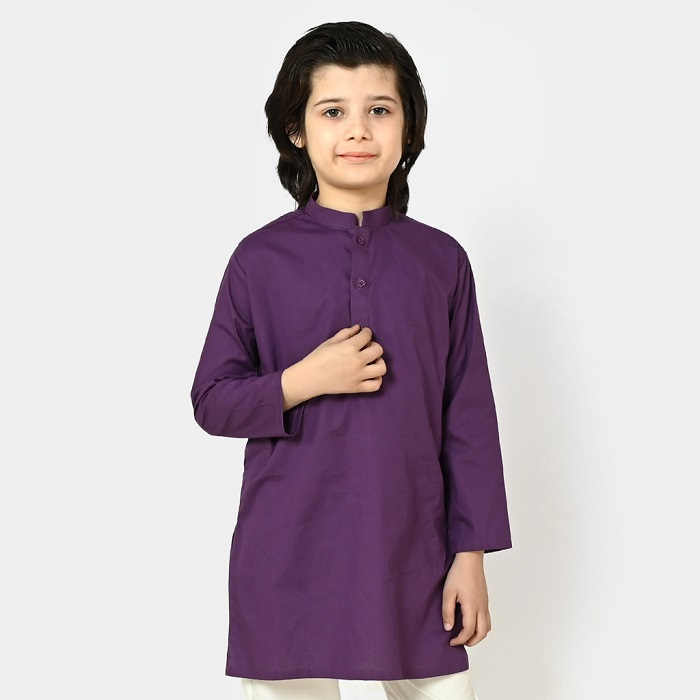 Purple basic kurta PKR:1,495.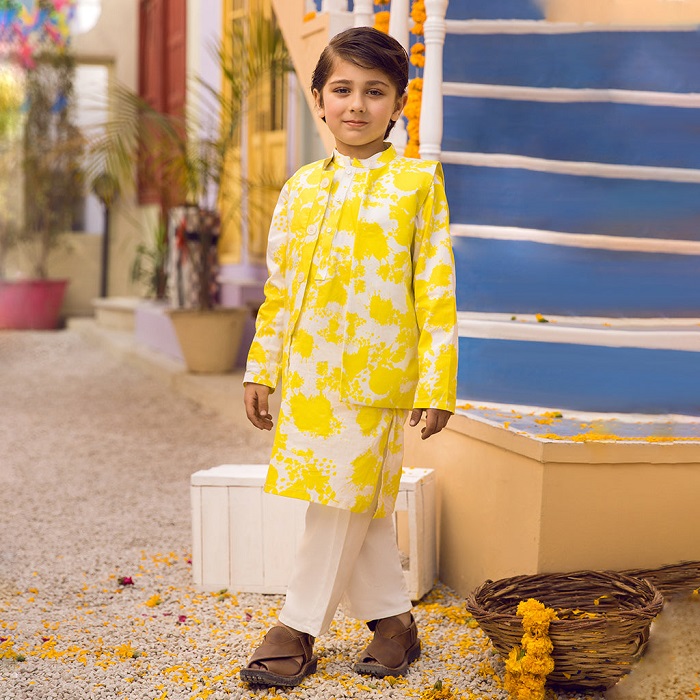 The floral design 3-piece cotton PKR:3,195.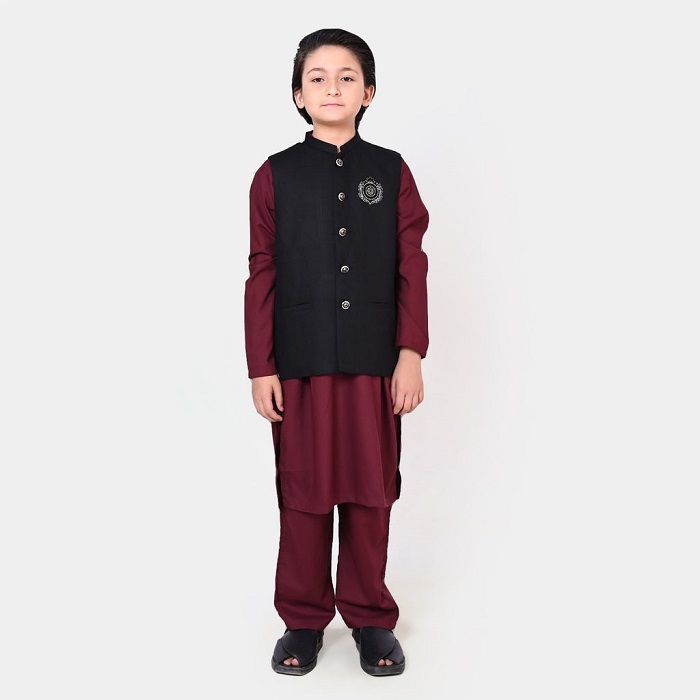 PKR:3,495
Bacha Party Winter Sale 2023
Let's update your winter wardrobe by wearing these amazing sweaters, jackets, and pants in 2023.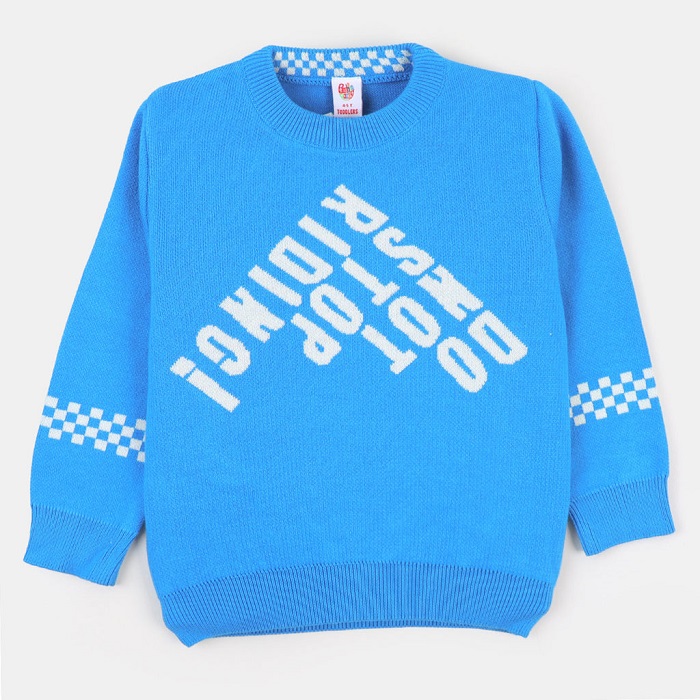 Blue boy's sweater PKR:2395 PKR:1437 Save 40% Now.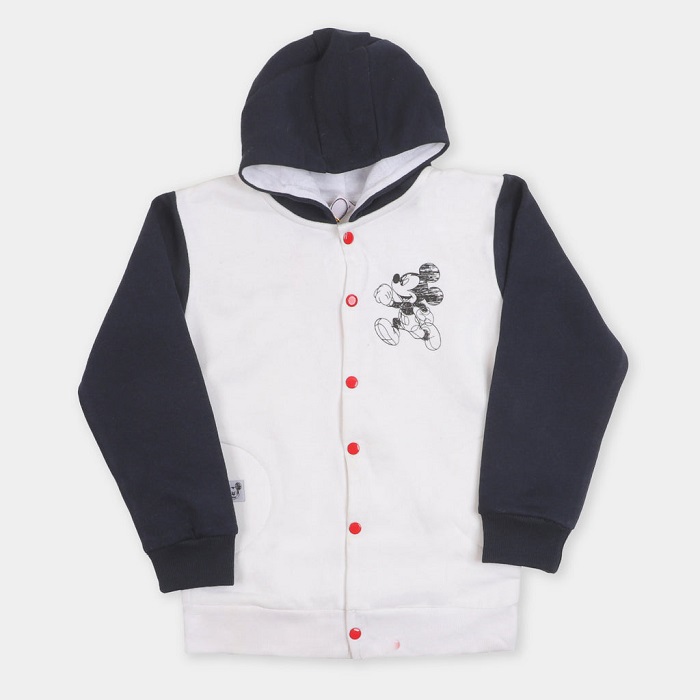 White zipper jacket for boy's wear PKR:1395 PKR:1046 only.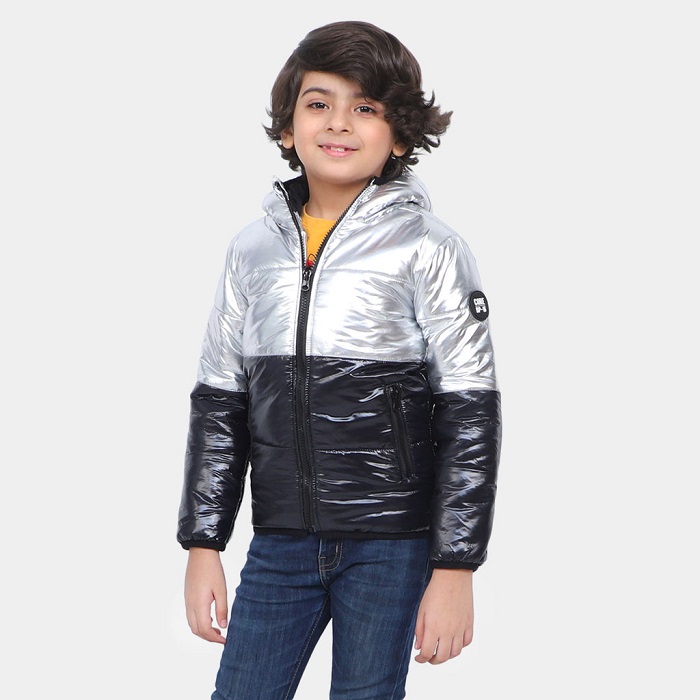 Stylish silver and black color boy's hooded jacket PKR:3595 PKR:2696 only.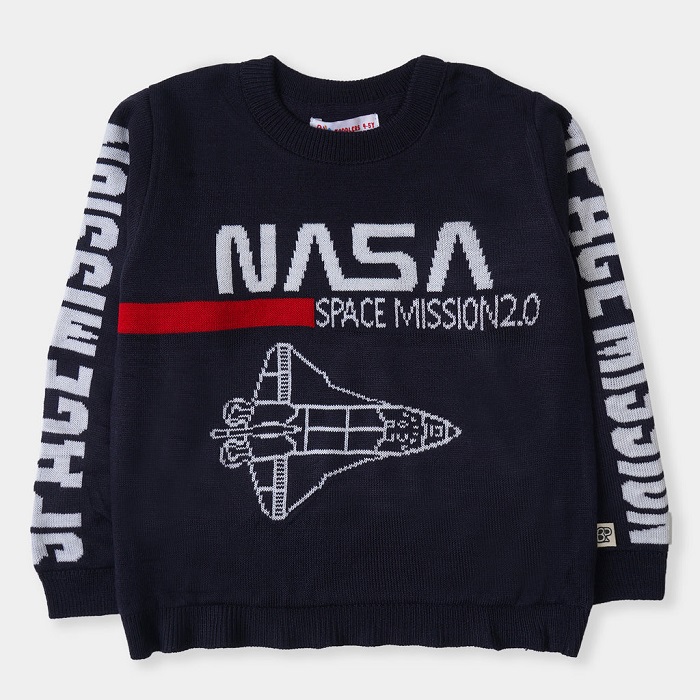 Regular fit winter boys wear black space mission sweaters PKR:2395 PKR:1437 only.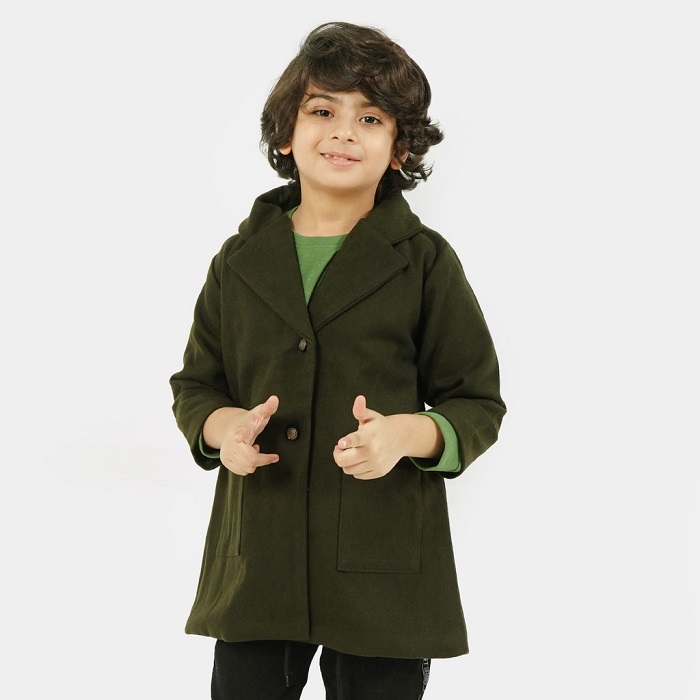 Casual wear olive color Pakistani boy's wool coat available for PKR:3395 PKR:2546 only.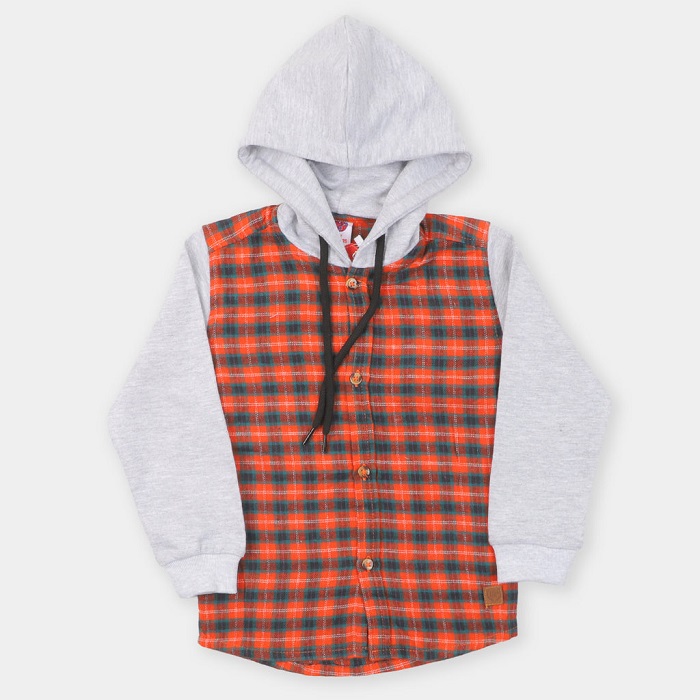 Red check boys hooded shirt PKR:1395 PKR:837 save 40% now.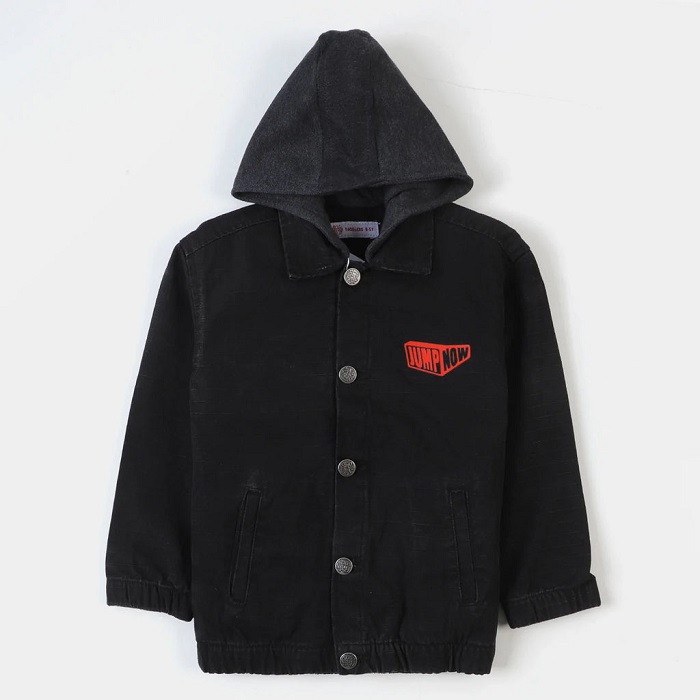 Black jacket for boys wears PKR:1895 PKR:1421.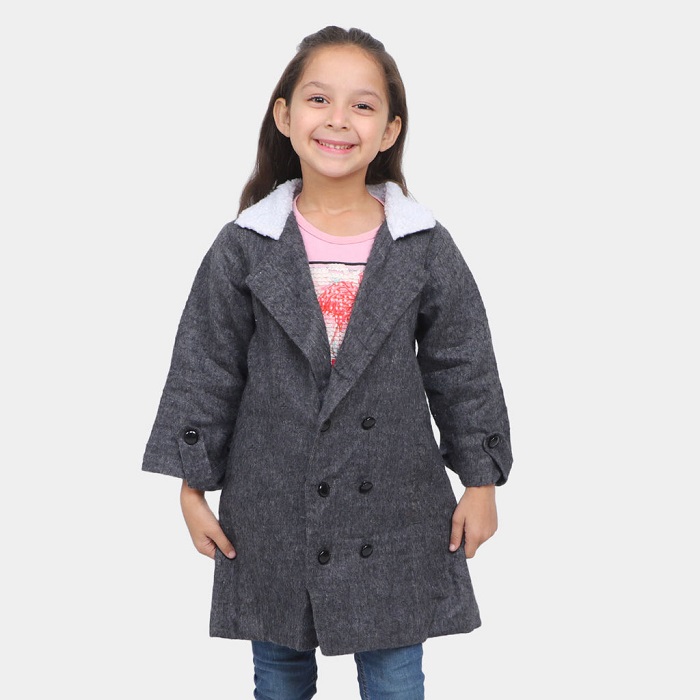 Girls woolen coat for daily wear are available for PKR:2,995 PKR:1,797 save 40% now.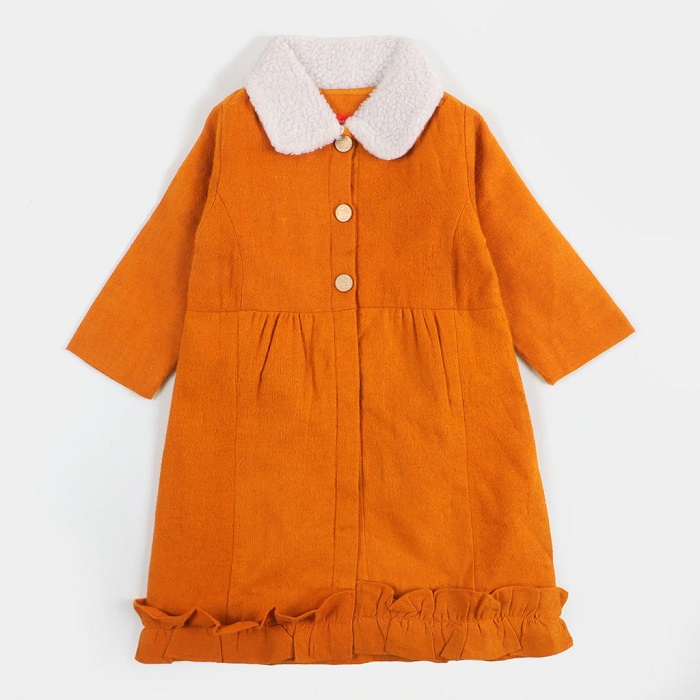 Girls woolen coat PKR:2,995 PKR:1,797 save 40% now.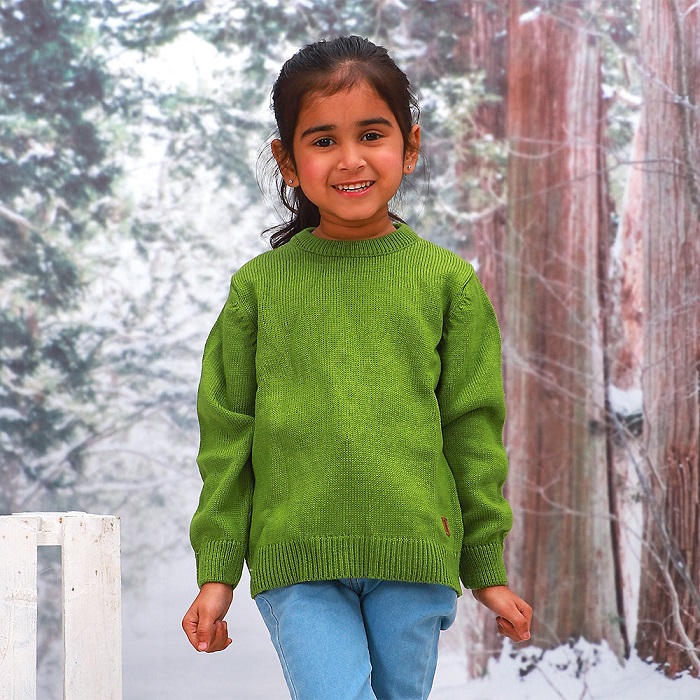 Stylish green sweater for girls PKR:1,599 PKR:9,59 only.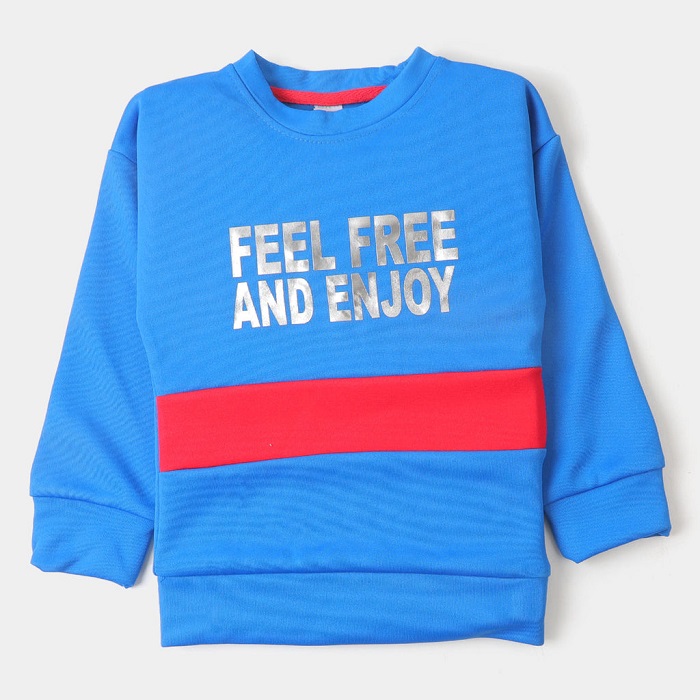 Ryal blue stylish T-Shirt for women PKR:1,095 PKR:7,95 only.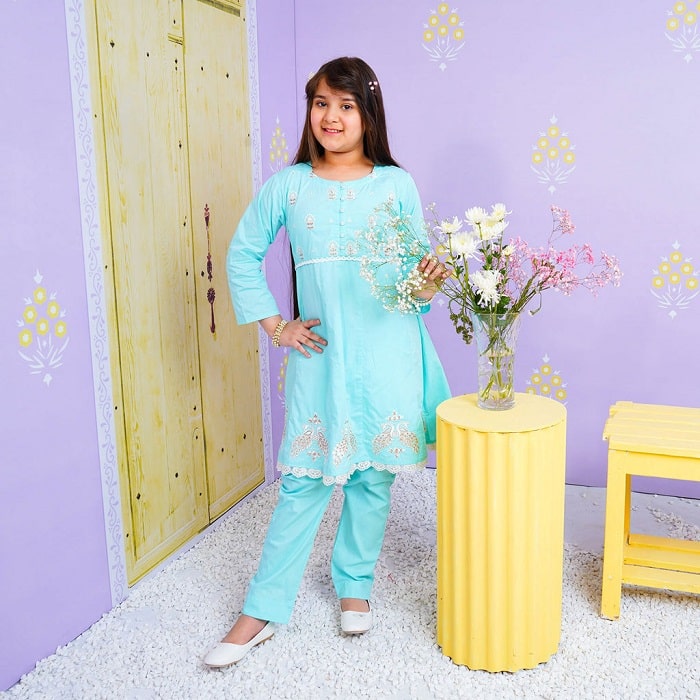 Fancy kids wear mint color shalwar and kameez PKR:3,695 only.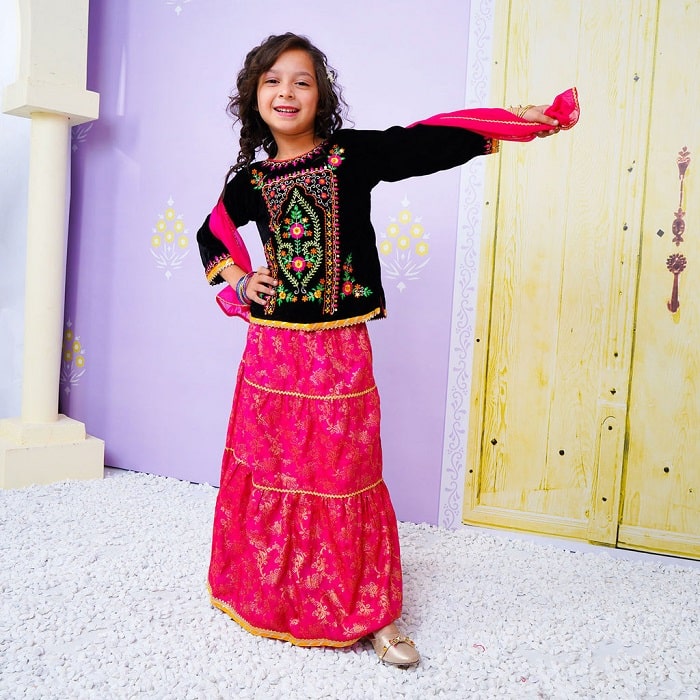 Girls wear winter fancy suits for just PKR:5,395 only.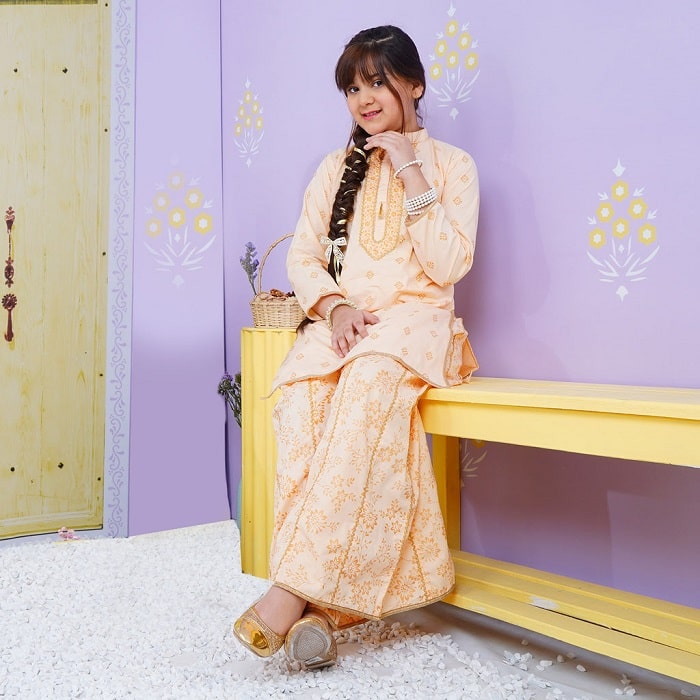 2piece fancy oriental peach color suit PKR:3,695 only.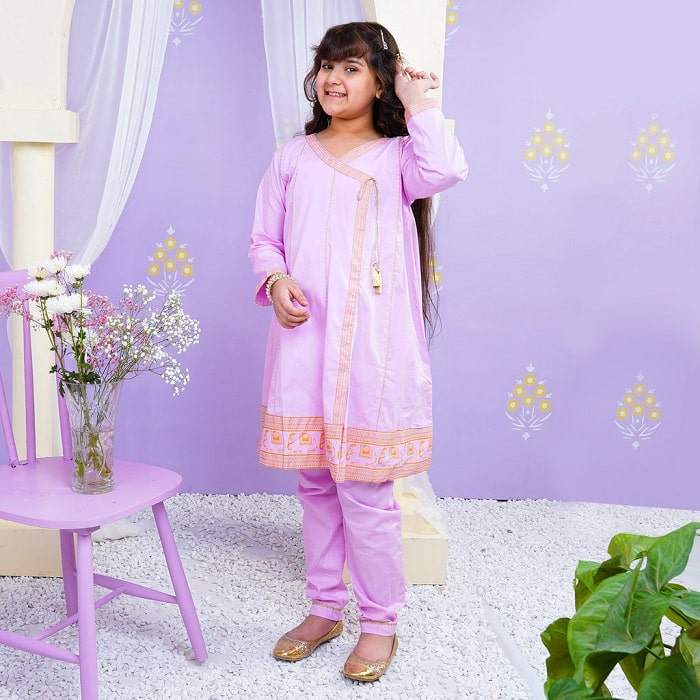 Beautiful girls wear pink color 2piece winter suits PKR:2,895 only.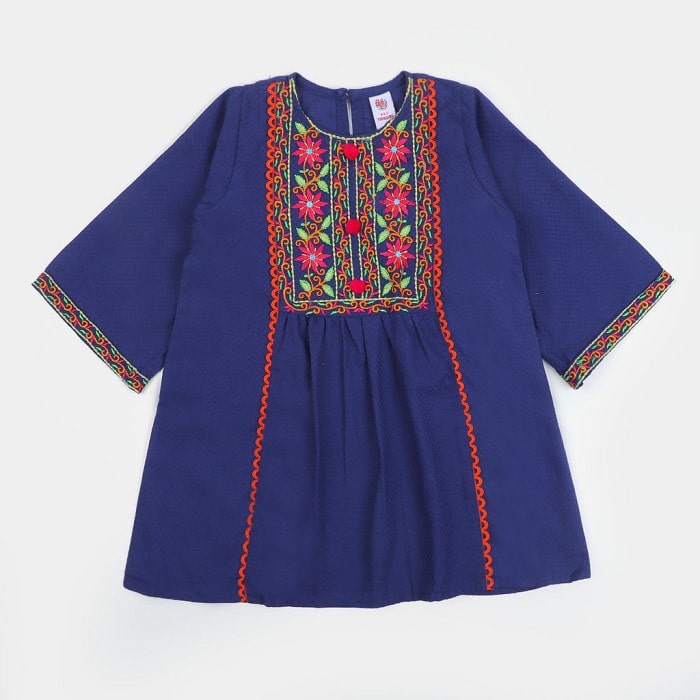 Jacquard embroidered Kurti for little princess PKR:1,695 only.
Stylish Kids Wear Outfits Sale Collection 2023
Let's surprise your kids with stylish outfits available at sale prices in Pakistan. As we know it is the desire of parents, that their children look handsome and beautiful. Therefore, Bachaa Party brand is here to provide the finest quality outfits for children at sale prices.
Bachaa Party brand always provides a wide range of shirts, tees and tops, exciting shorts and pants, and stylish skirts. Or here we are sharing an eye-catching range of eastern and western wear outfits for formal and festive wear occasions.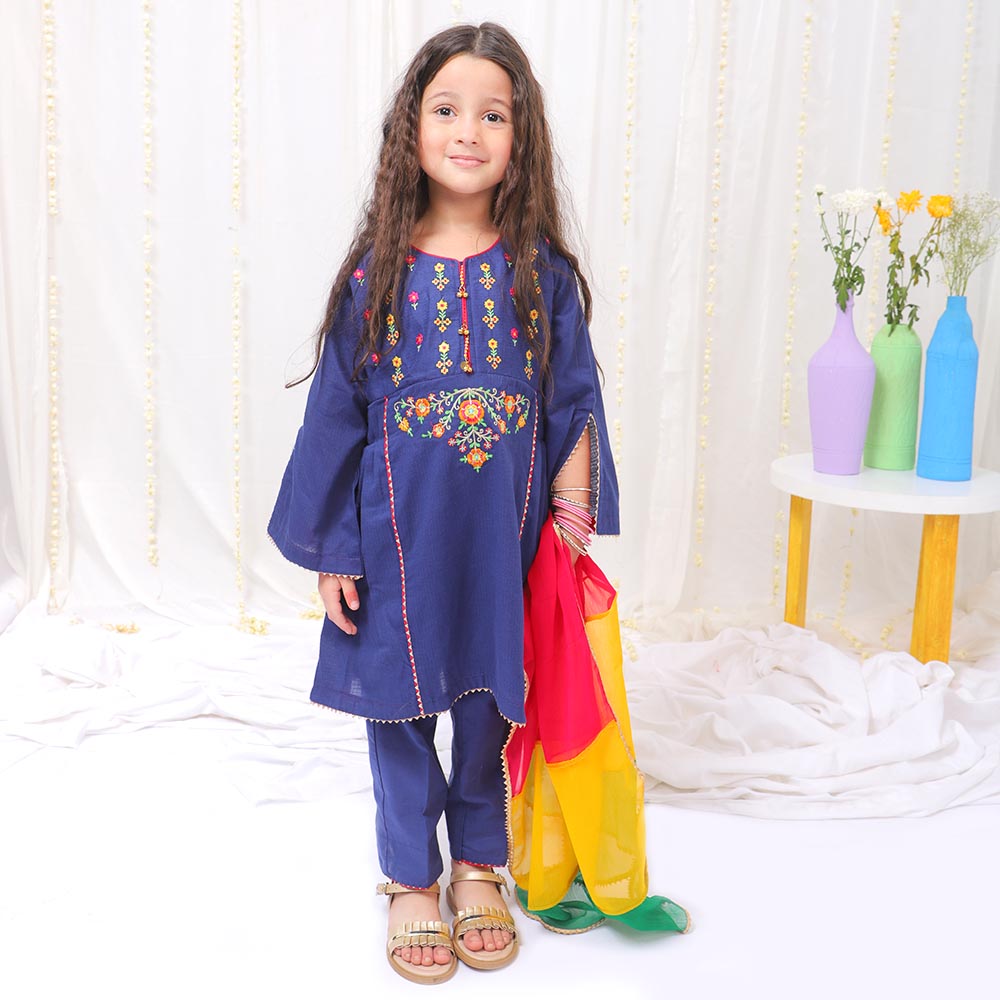 Royal blue jacquard 3piece girls wear suit available for PKR:3,395 PKR2,716 only.
Girls navy color top for perfect desired look available for PKR:1,395 PKR1,116 save 20% now.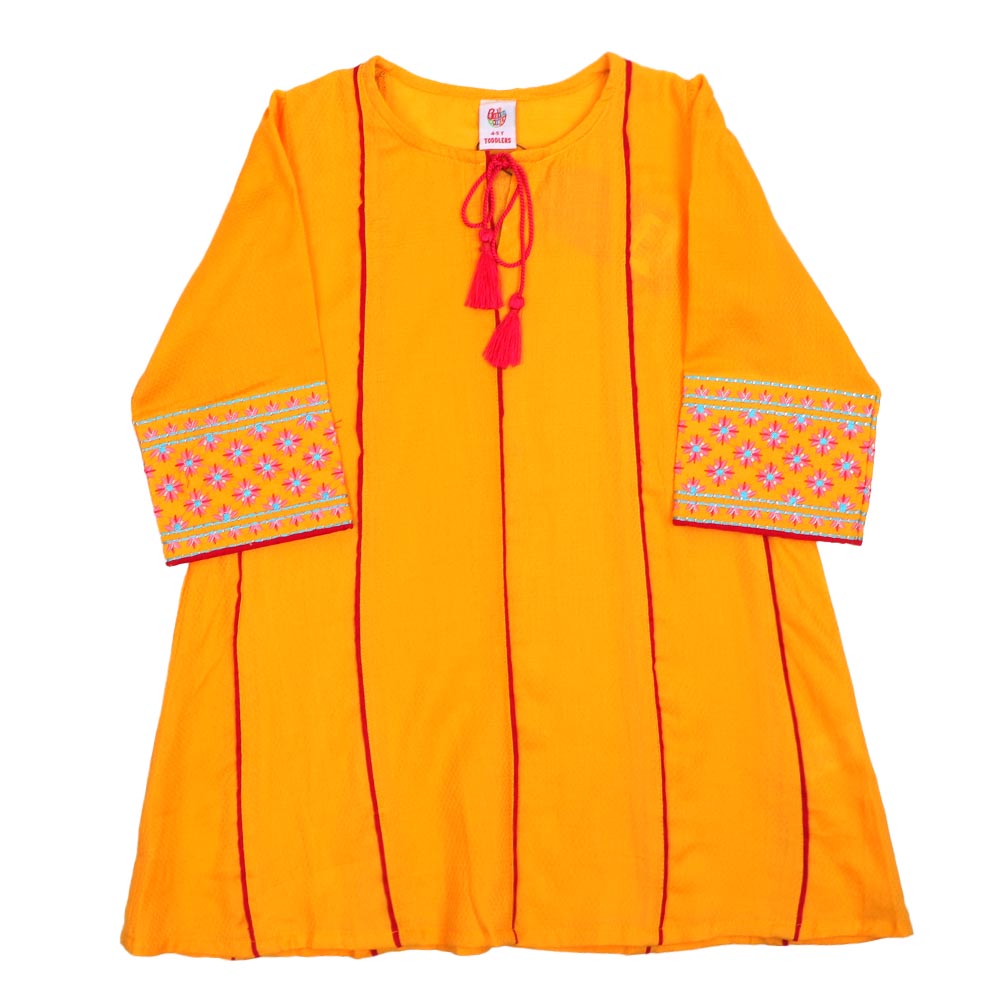 Yellow color girls embroidered jacquard Kurti PKR:1,695 PKR1,356 only.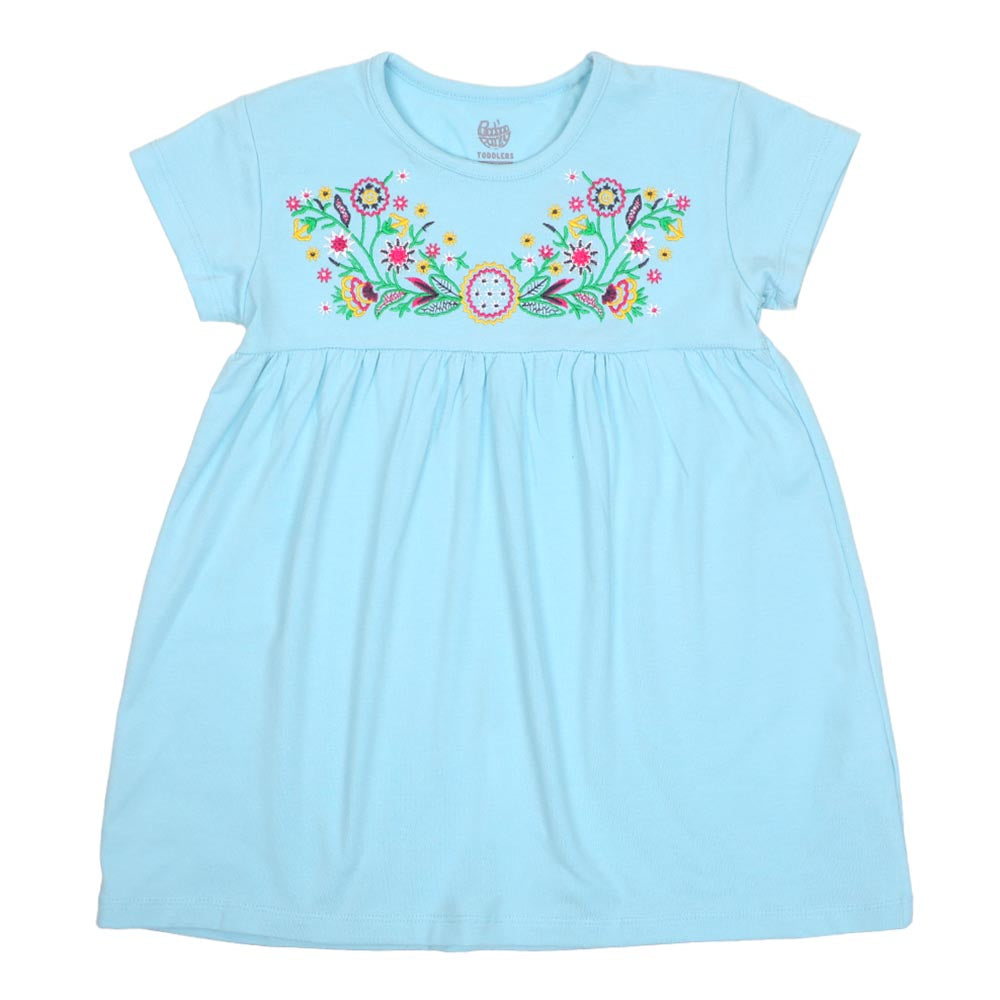 Girls top lemon by bacha party brand available for PKR:1,095 PKR8,76 save 20% now.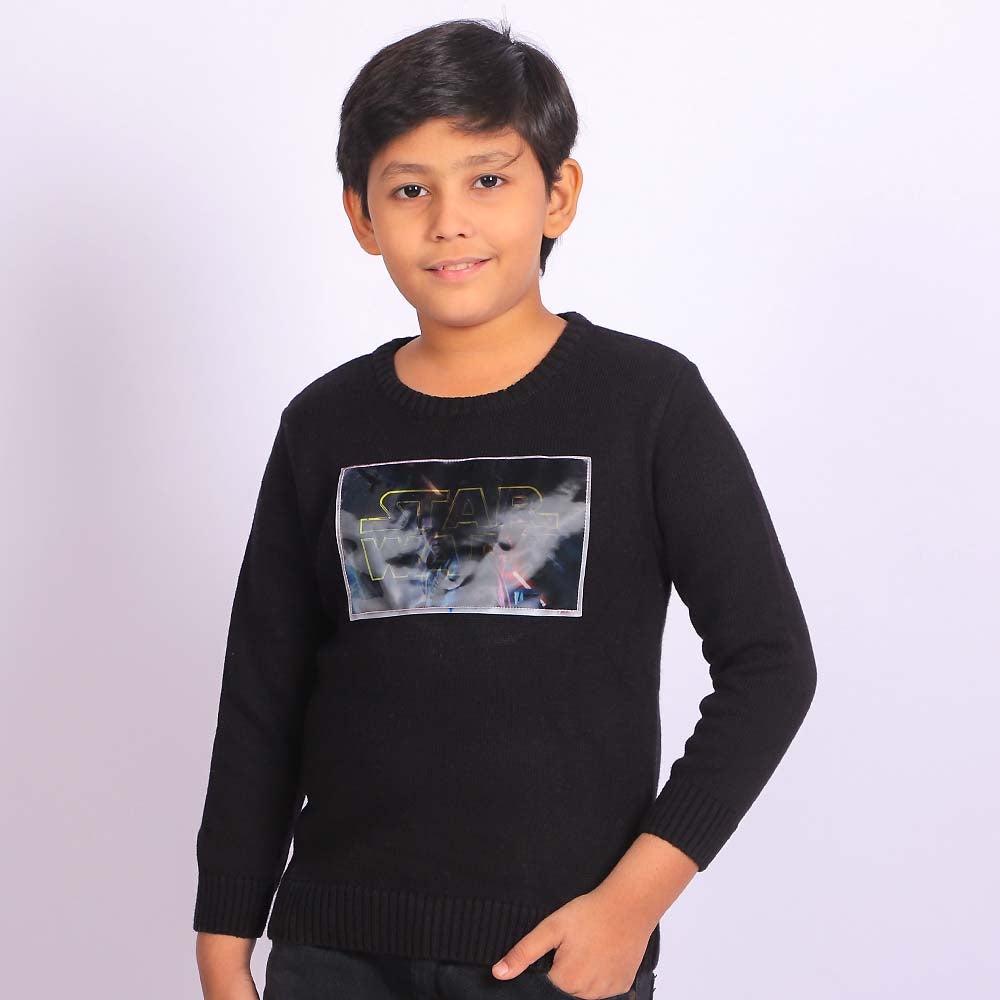 Stylish Black Color Sweater for boys available PKR:1995 PKR:998 Save 50% Now.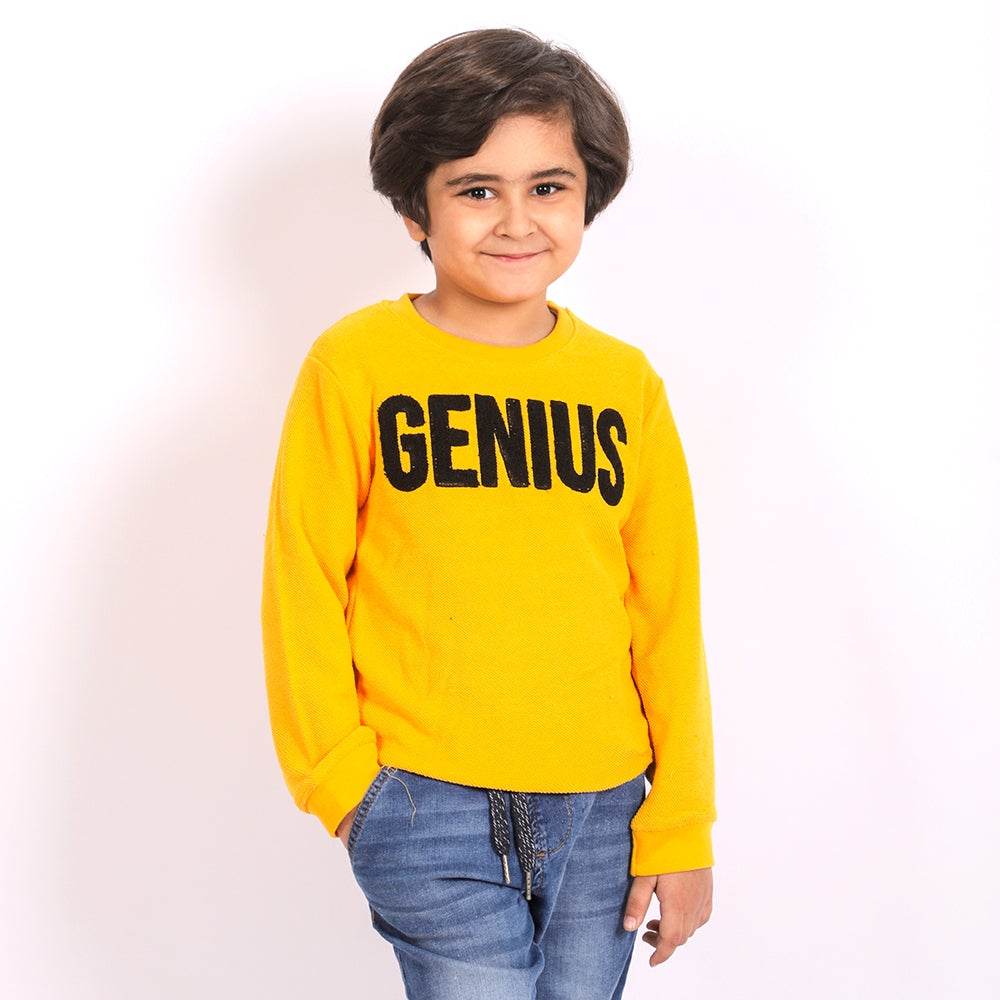 Yellow color Sweatshirt for Boys Available PKR:995 PKR:746 Save 25% Now.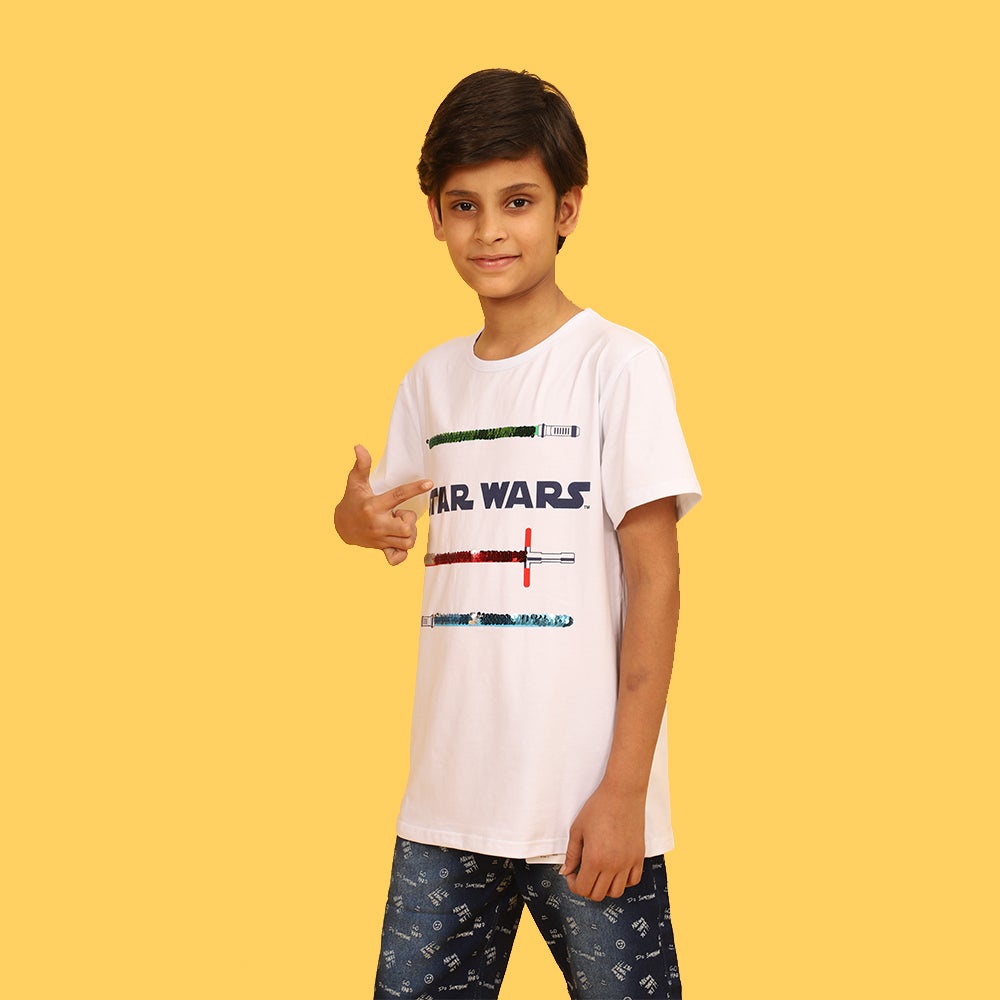 Stylish White Color T-Shirt For Boy's Wear Available at Bachaa Party Shop For PKR:1995 PKR:998 Save 50%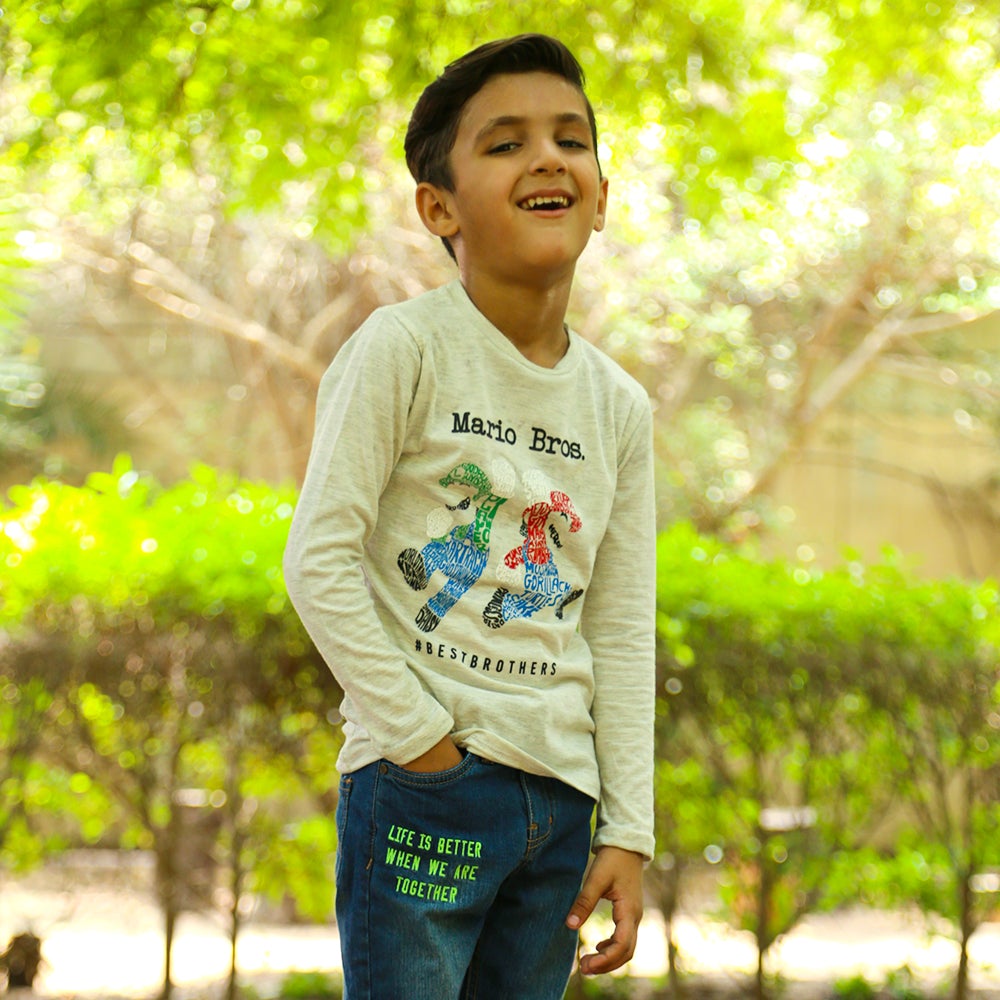 Mario Bros White Color T-Shirt For Boy's Available at sale price now PKR:699 PKR:524 Save 25% Now.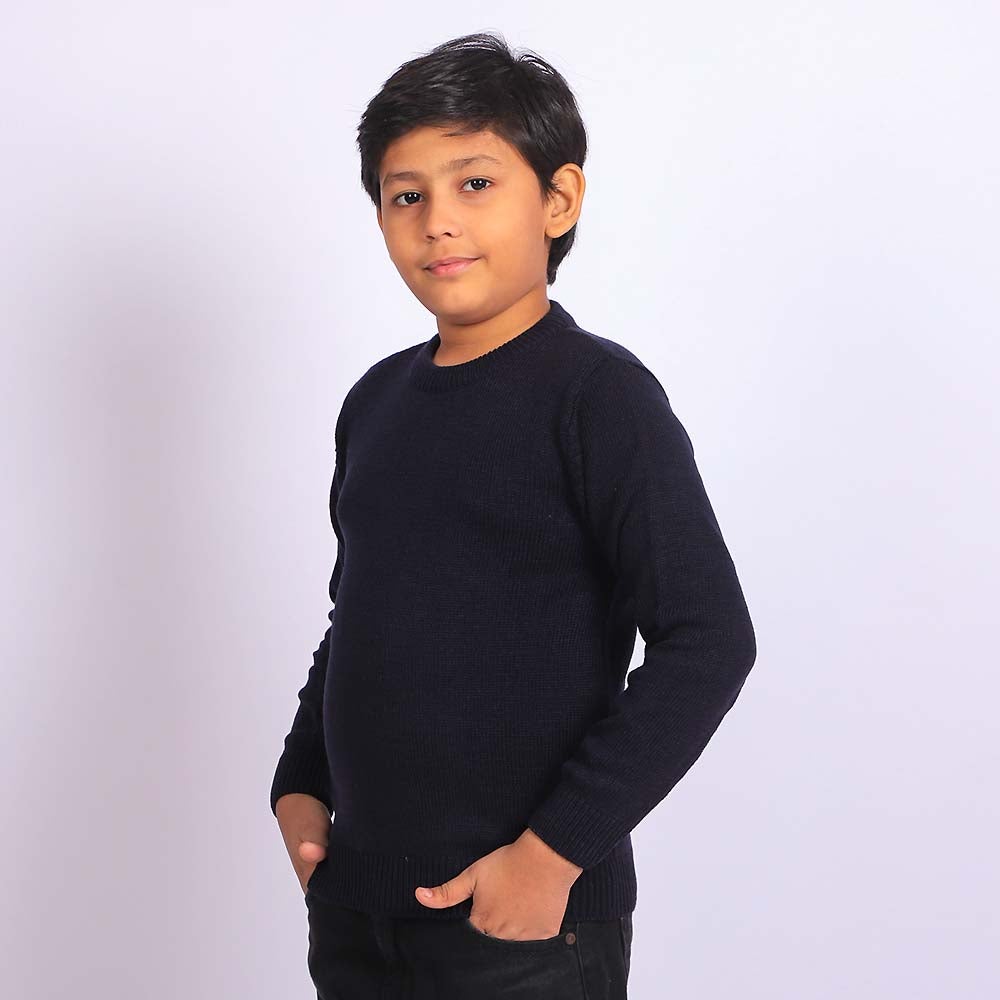 New Style basic black color sweater for boy's available for PKR:1599 PKR:1199 Only.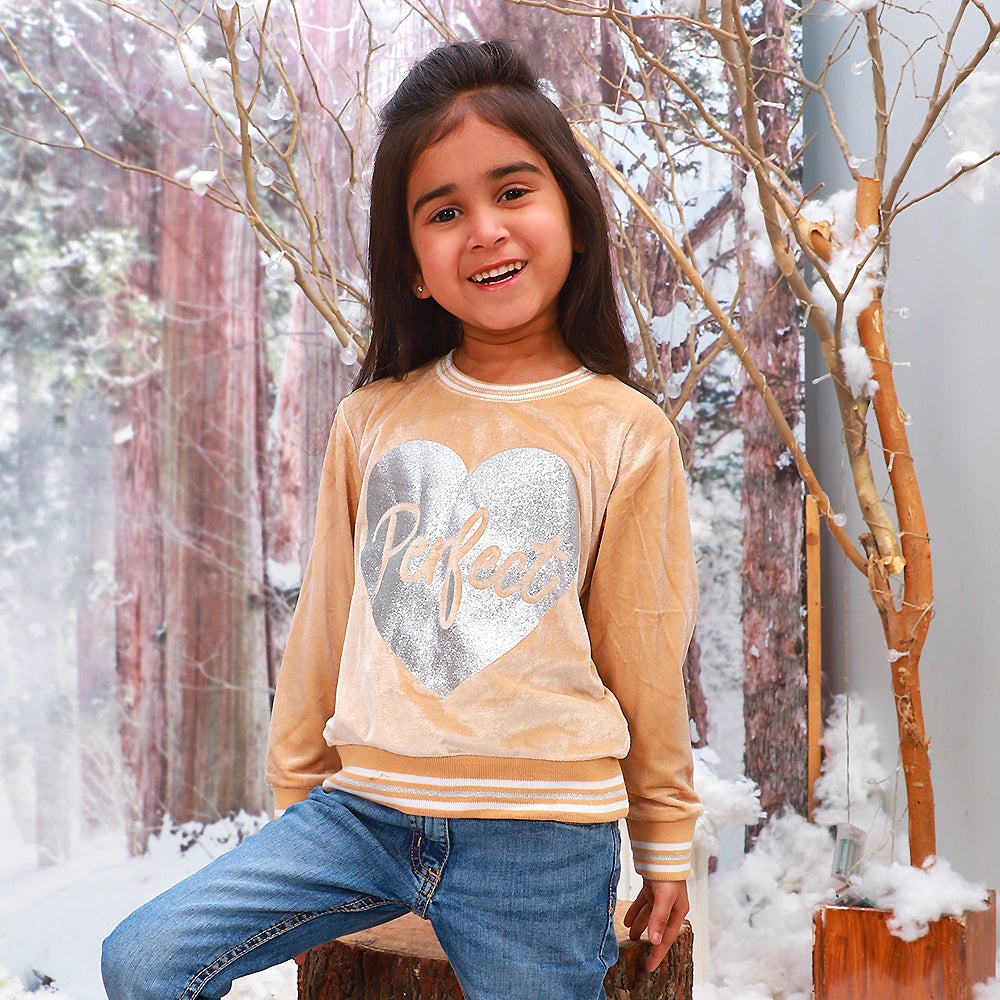 Best Sweatshirt for girls wear available in Beige color PKR:1199 PKR:899 Save 25% Now.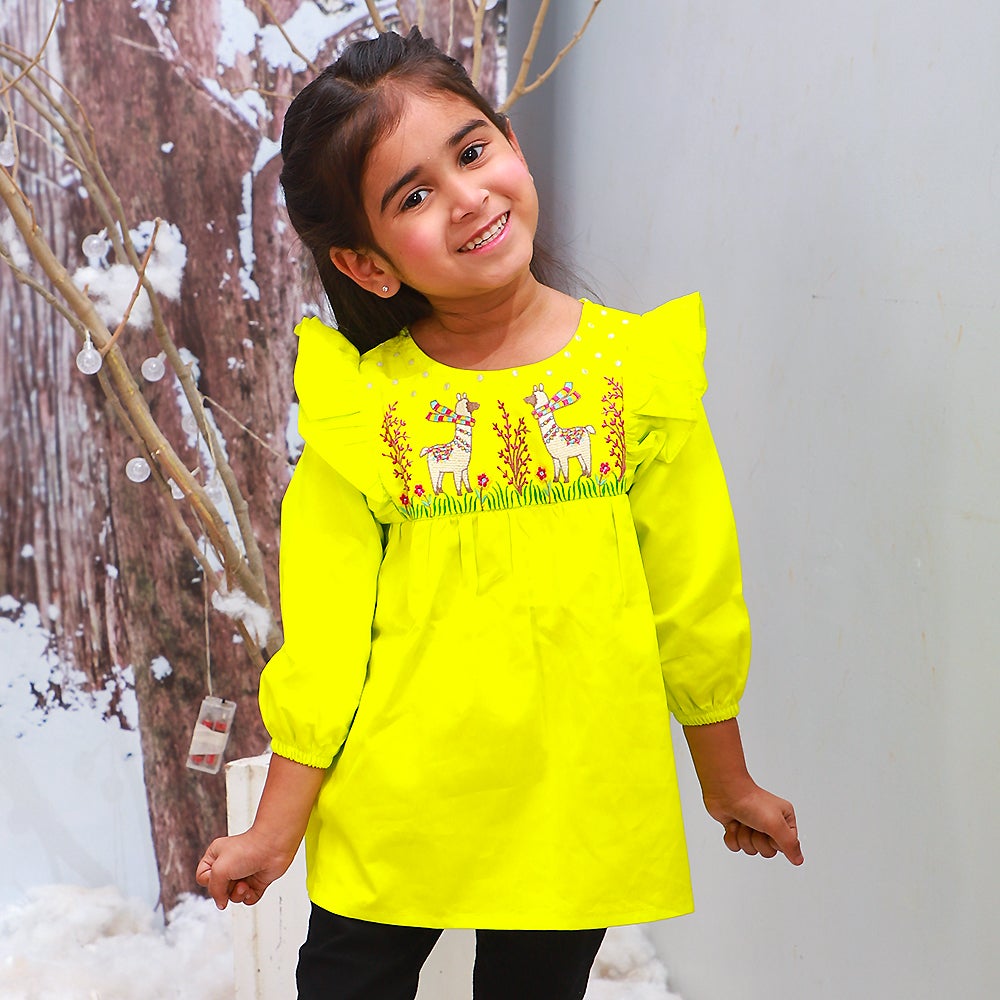 Stylish Yellow Color Hellow Winter Top for GIrls Wear Available PKR:1399 PKR:1049.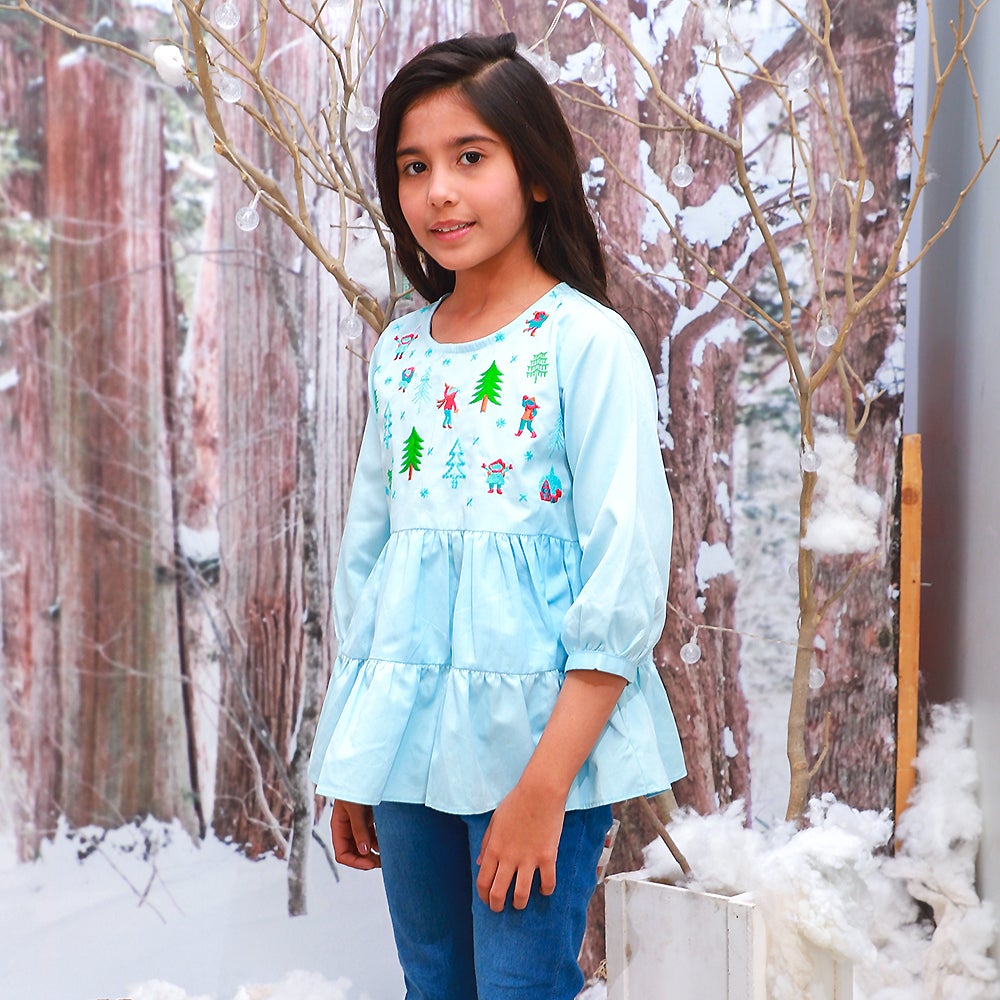 Sky Blue Color Top for Girls By Bachaa Party Brand For PKR:1399 PKR:1050 Save 25% Now.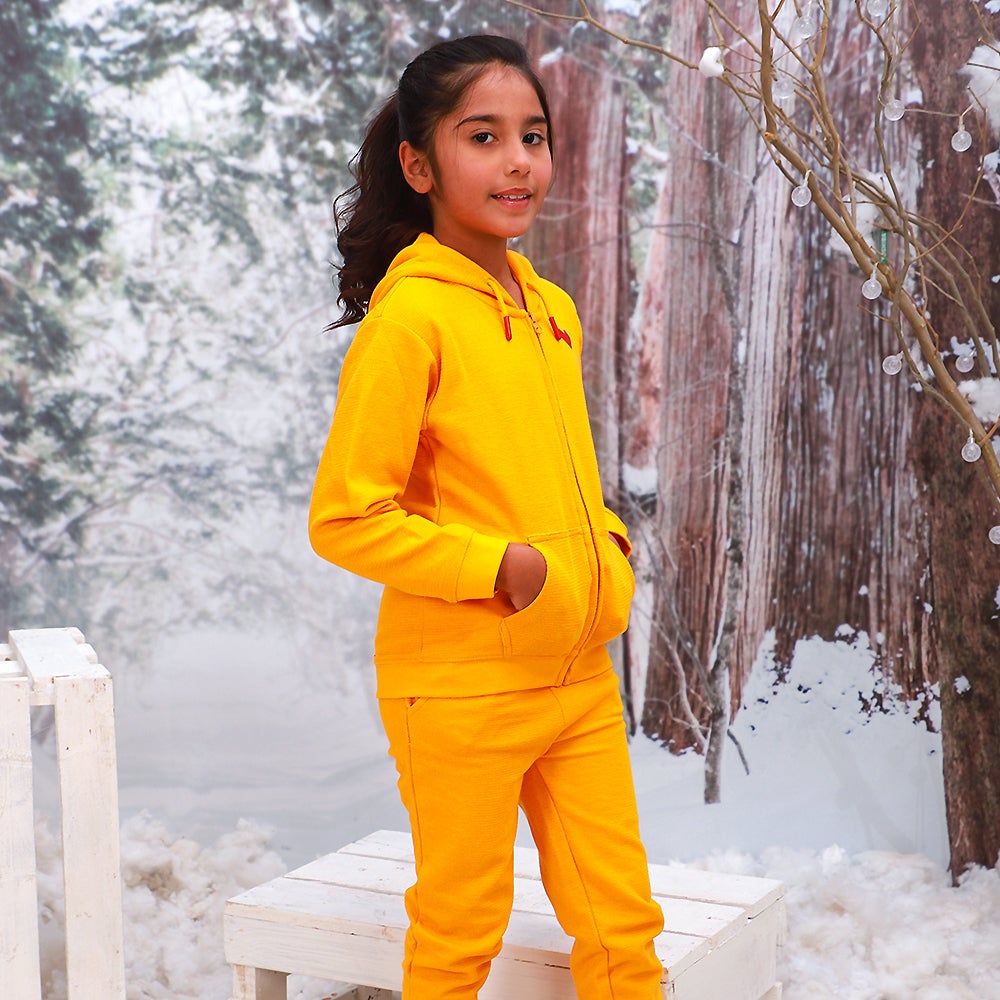 Yellow Color Two-Piece Suit For Girls Wear Available PKR:2395 PKR:1796 Save 25%.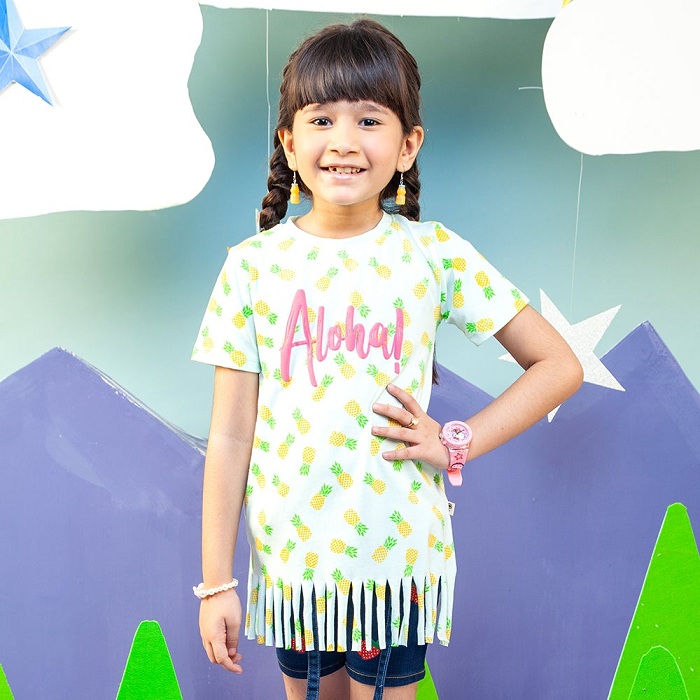 Mint color aloha shirt for girls wear for rupees PKR:799 PKR:719 Save 10% Now.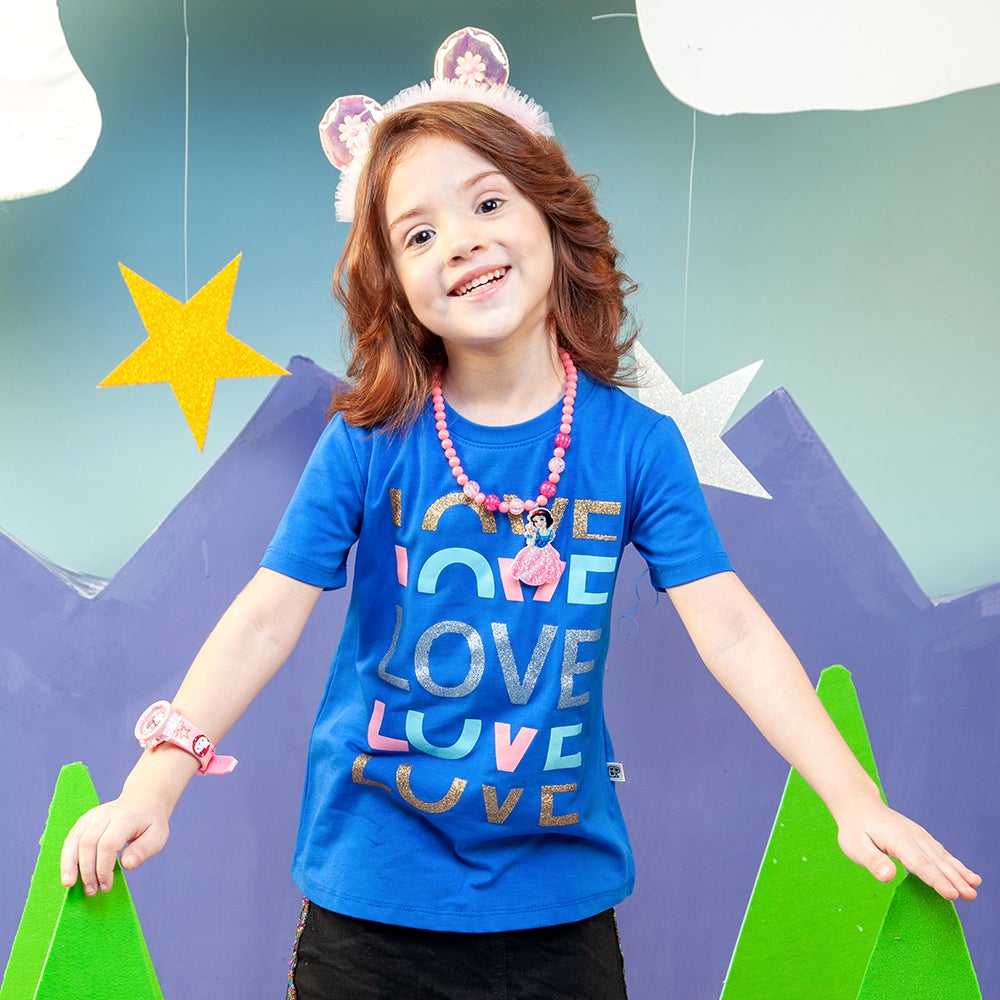 Beautiful Sky Blue Color Glitter Love T-Shirt For Girls Wear Available PKR:799 PKR:599 Save 25%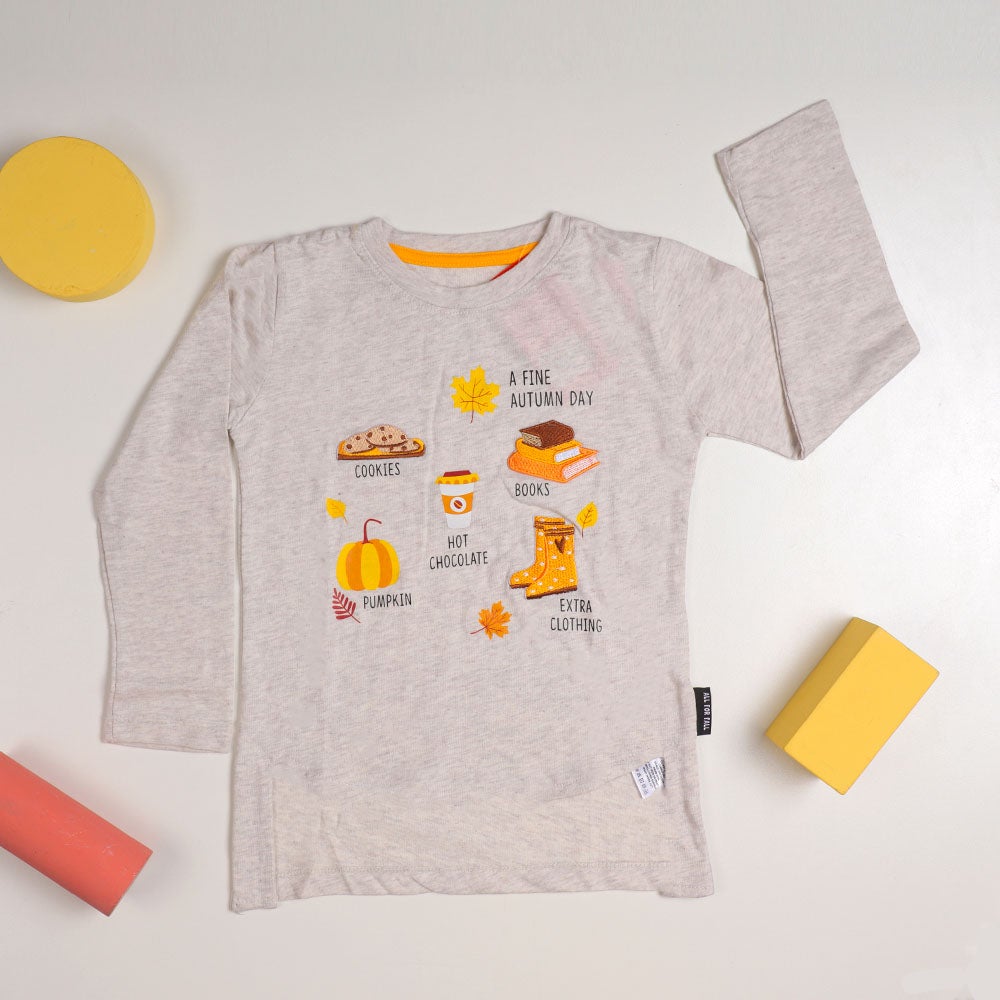 PKR:699 PKR:524 Only.