J. Junaid Jamshed New Lawn Kurti Designs 2023
Top Kurti Designs By Junaid Jamshed 2023: Pakistani textile industry always presents a unique and gorgeous variety of outfits. Today we are also going to share one of the leading brands especially famous for feminine outfits. Fashion is incomplete with traditional outfits. Here the most important element about the brand today we are discussing is its latest girl's outfits having both trending fashions also the addition of traditional touch in the stuff.
Junaid Jamshed is our topic in this post. As you know latest Kurti designs have been revealed by Junaid Jamshed and these designs have become viral among Pakistani and Indian ladies. Having both trending fashion and traditional touch makes these designs more than fashion stuff. It shows our soul identity in this advanced time. Interested in Bridal wear 2023.
New Year Junaid Jamshed Winter Kurti Designs Collection 2023
Whether you are a working woman or a housewife, school or university girl Junaid Jamshed 2023 outfits will suit you completely. A complete range of stitch and unstitch lawns are available in online stores and outlets spread all over Pakistan. For example, if we talk about formal wear outfits for women by Junaid Jamshed, we shall notice nothing was more trending than these sorts of outfits were. All types of garments in which kids, women, and men are formal and informal and stitch and unstitch dresses according to seasons are available under one roof.
Top men's and women's garments are also available only by Junaid Jamshed. It is a brand of Pakistan that has provided services for more than two decades in the textile industry. The reason behind the success of J.J is its quality staff, designs, and variety of outfits. Affordable price range is also a big cause of the success of J. in the whole of Pakistan.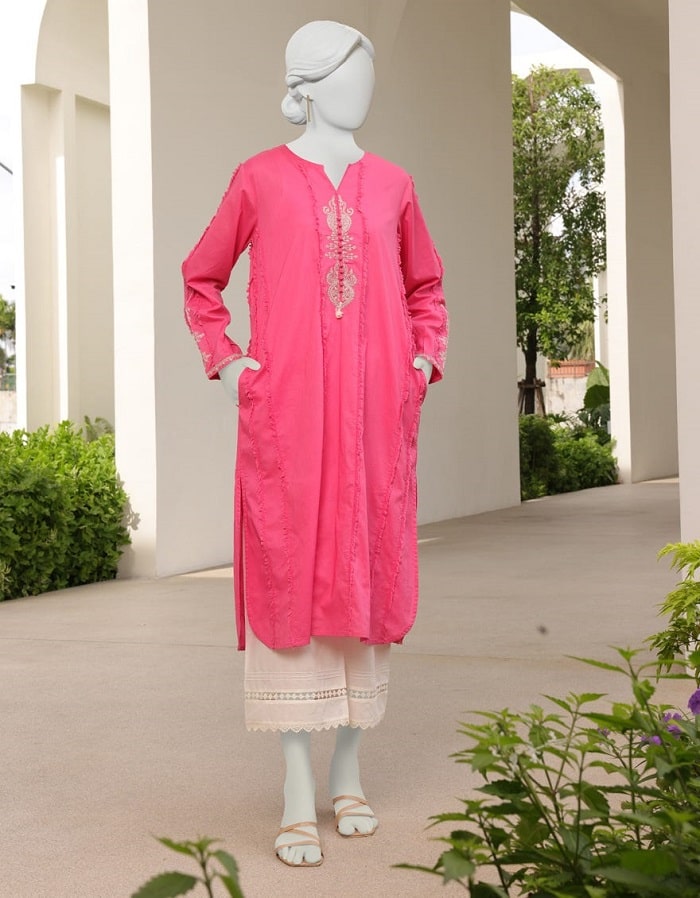 Pink Lawn Kurti PKR:4,690 only.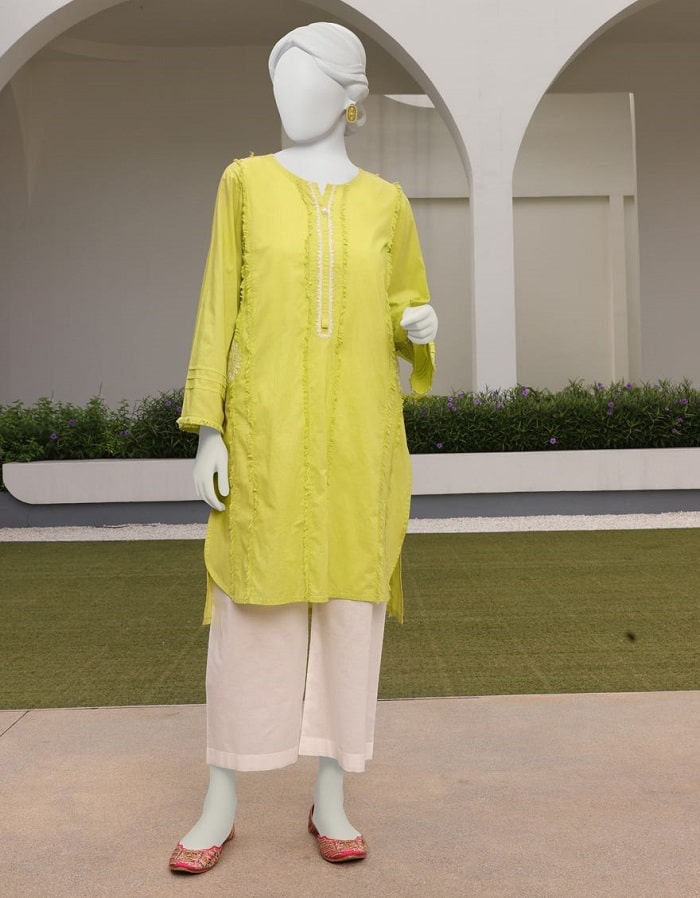 Ladies lime green kurti buy online for just PKR:4,690.
Stylish black jacquard kurti PKR:4,290 only.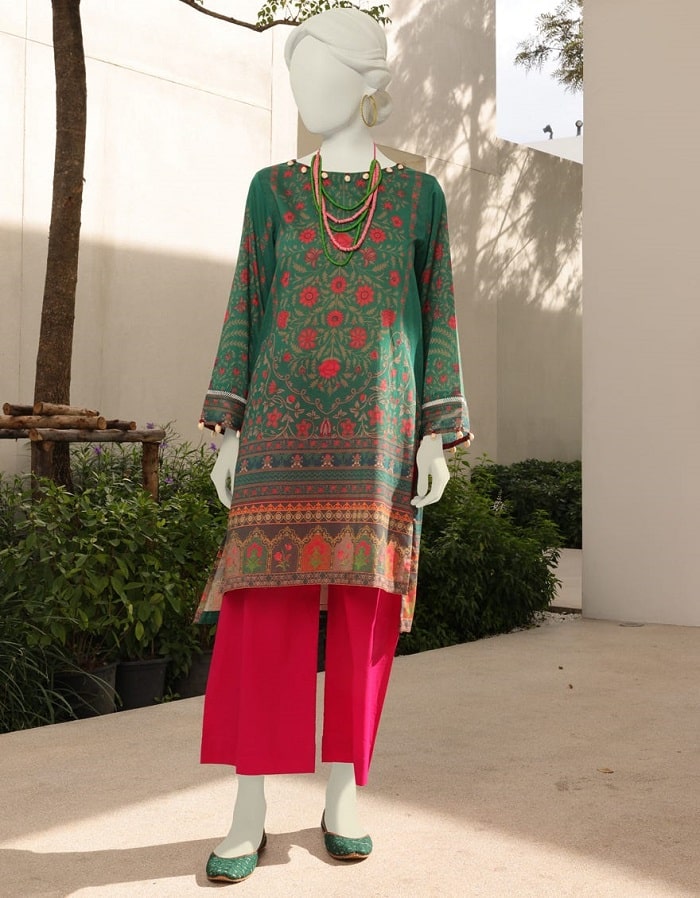 Red floral printed unstitched lawn kurti PKR:2,890.
Get new inspiring summer look by wearing this lawn unstitched blue kurta PKR:2,790.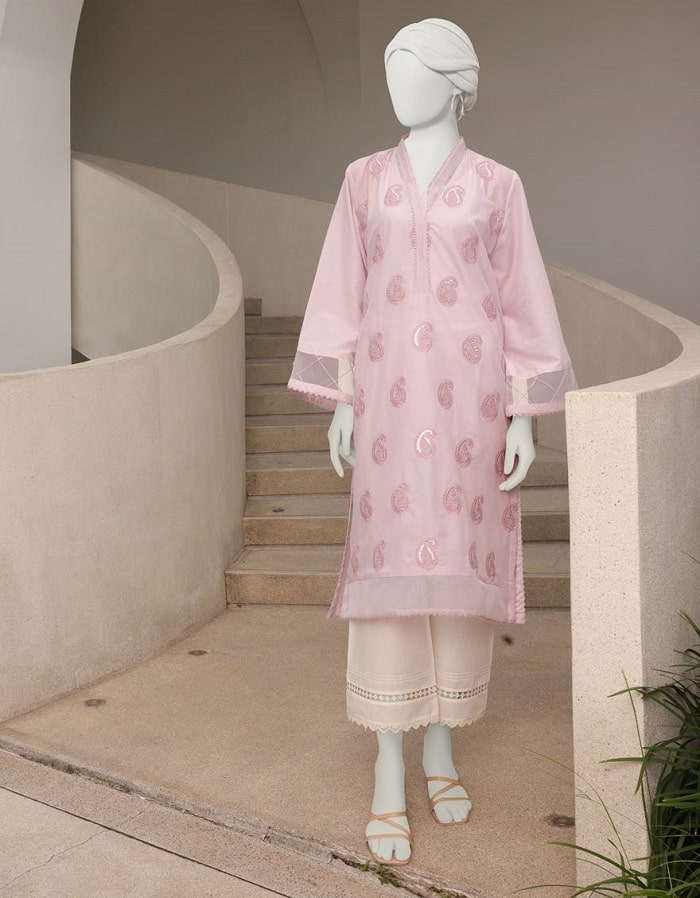 Ladies Lilac lawn kurti PKR:7,290.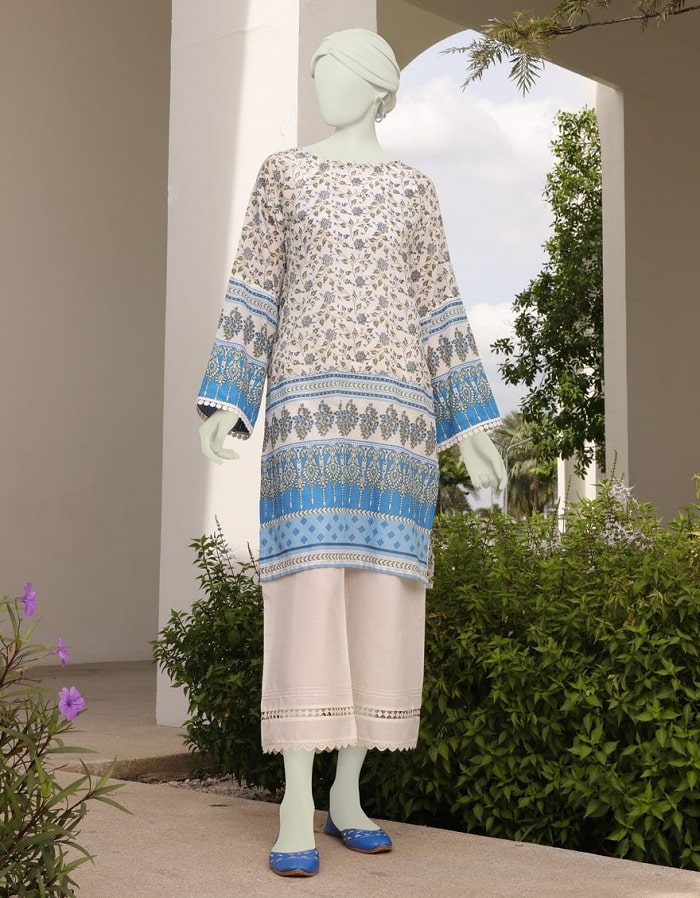 White lawn kurti for perfect cool summer look PKR:2,690.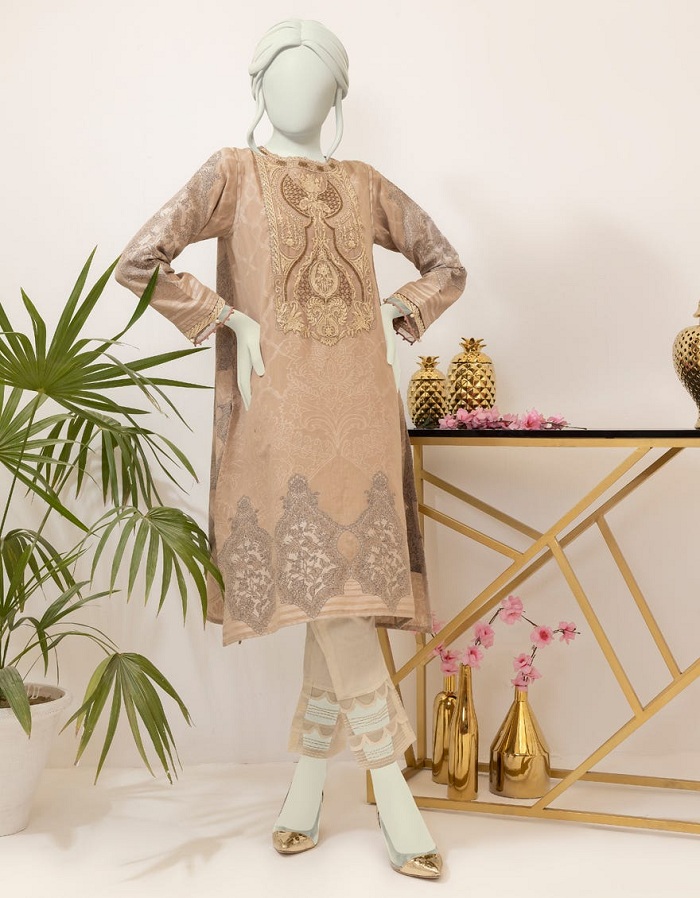 Beige embroidered jacquard shirt in kurta cut available for PKR:4,990 only.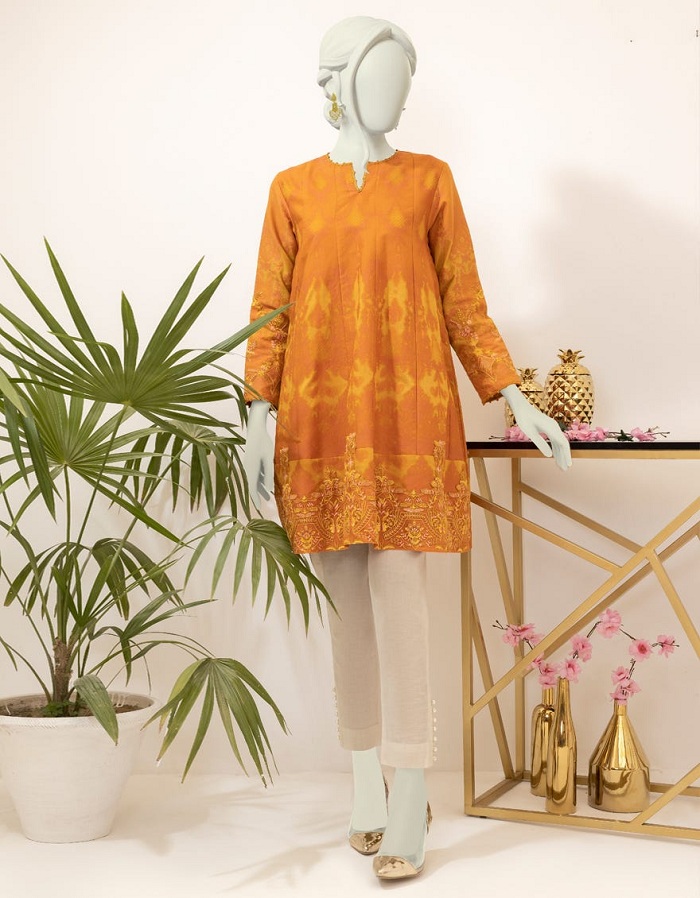 Casual wear jacquard panel style embroidered Kurti PKR:5,290 only.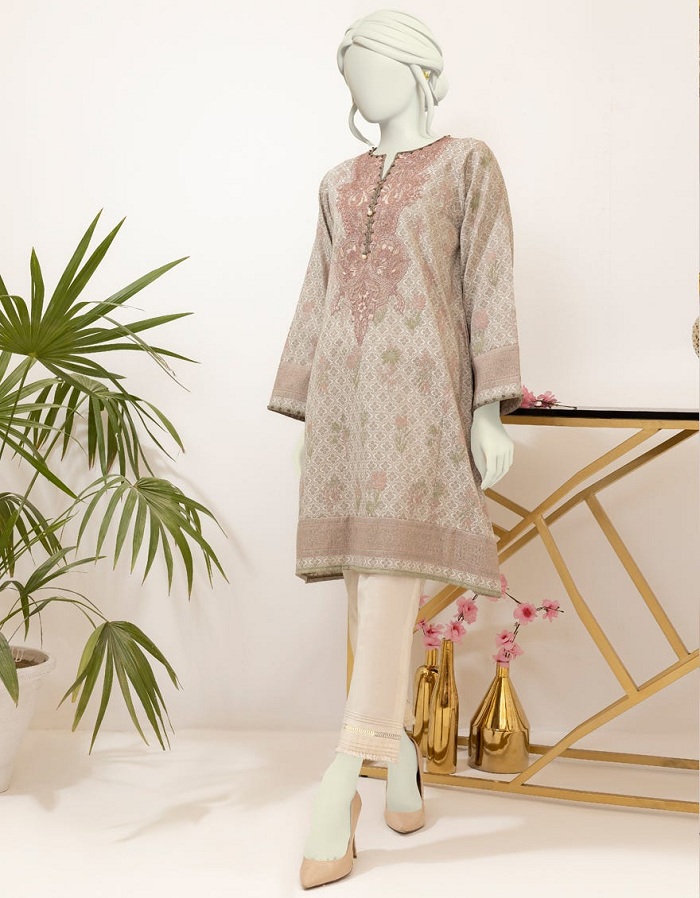 Multi-color ladies wear jacquard Kurti PKR:4,990 only.
Straight lawn kurta with embroidered neckline and border available for PKR:3,490 only.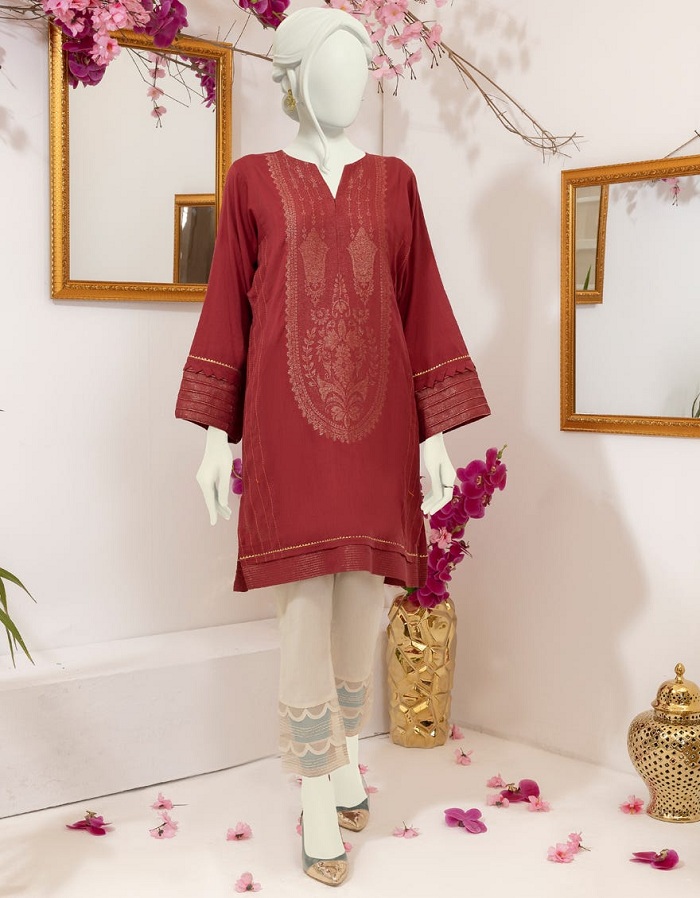 Stylish red color straight cotton shirt PKR:3,990 only.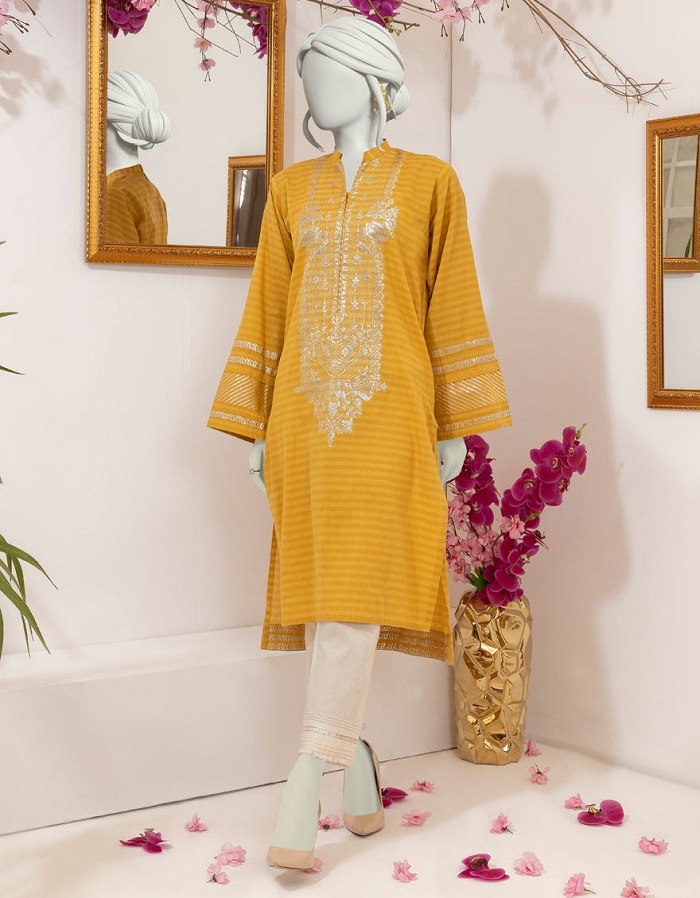 Get the best summer look with this cotton straight kurta available for PKR:3,990 only.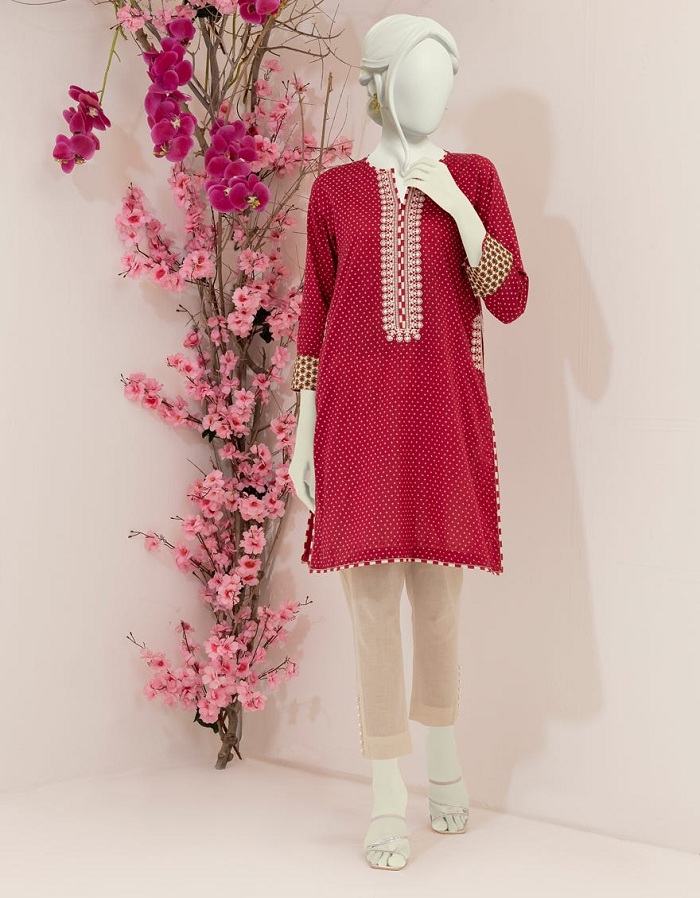 Embroidered Ladies Wear lawn shirt PKR:3,690 only.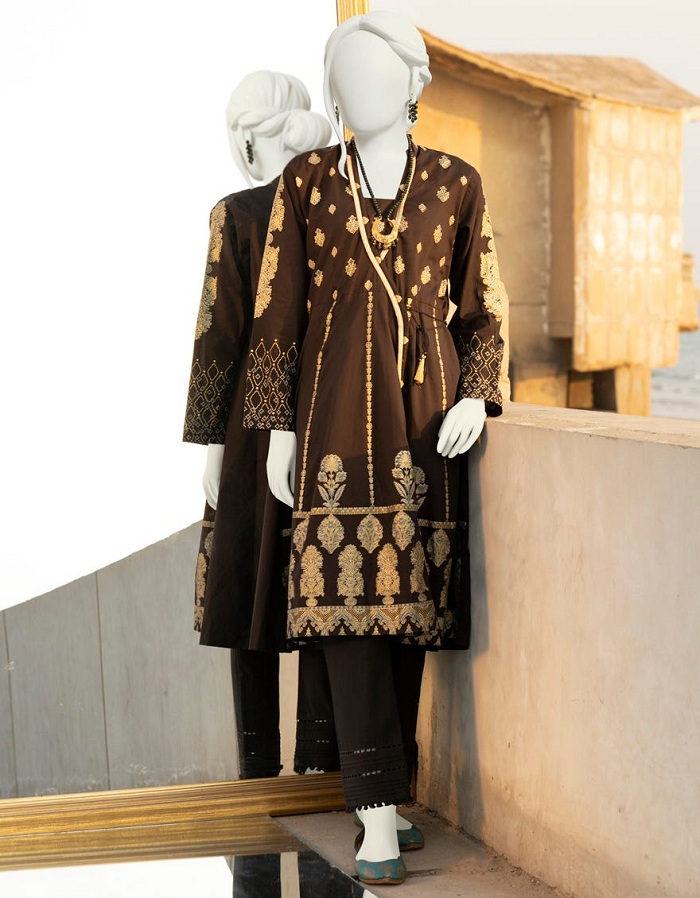 Black printed lawn Kurti for ladies PKR:4690 only.
J. Jamshed Summer Lawn 2023
New Kurti designs 2023 for summer arrival having new delightful designs and color selection has been launched. We have posted all images of these lovely dresses which will definitely make you excited. If you are thinking about shopping for summer arrival and still you are unable to decide brand then this post is just for you.
We have come with the latest Kurti designs and a new collection for the New Year's summer by Junaid Jamshed. 2023 Kurti collection is perfect for teenagers and for those fashion lovers who love Pakistani fashion. Is there any family get-togethers? Or any university functions? A large number of options are available in dresses. Let's give a chance to traditional Kurti by Junaid Jamshed 2023.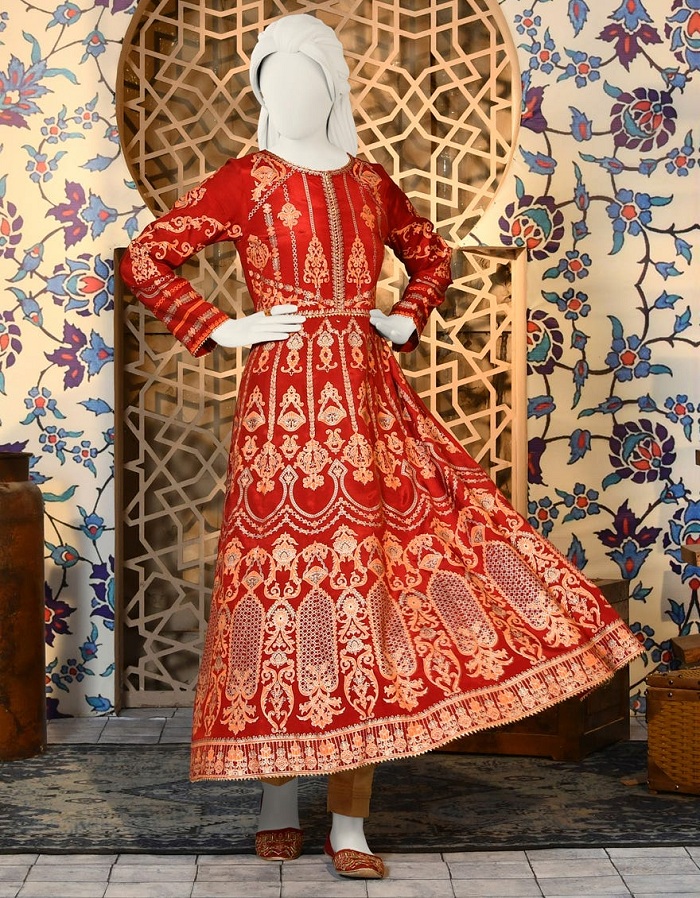 A beautiful red color embroidered silk Kurti for ladies wear PKR:7,990 only.
J. luxury eid raw silk Kurti available for PKR:14580 only.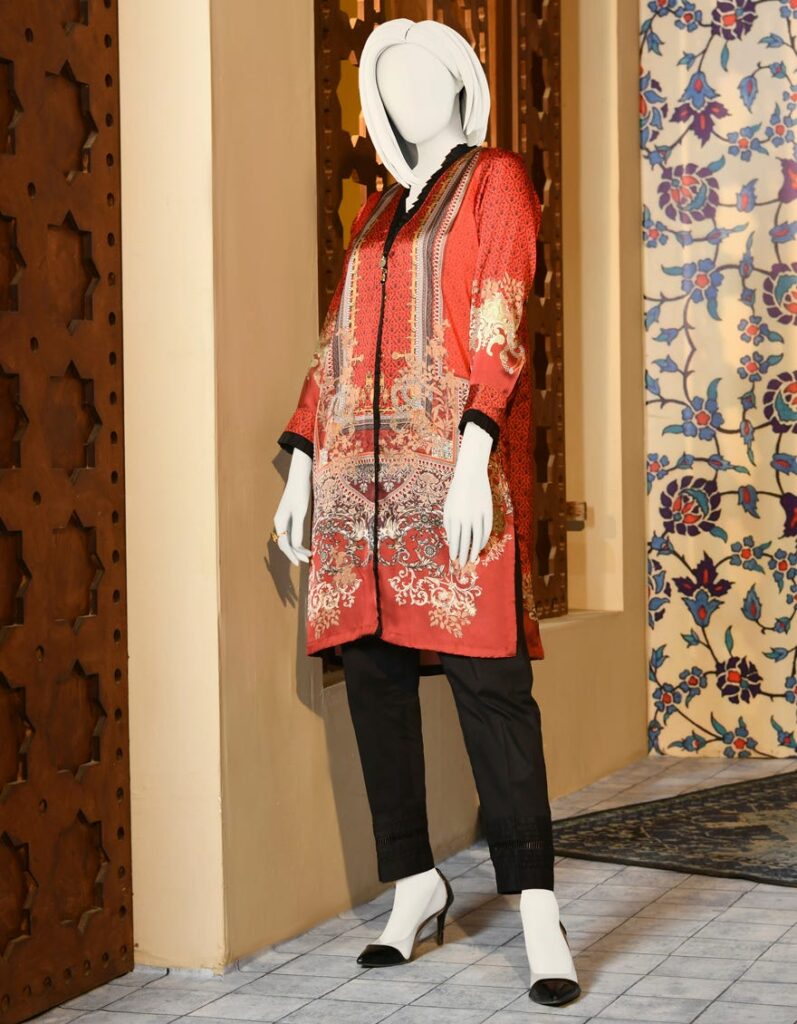 Stylish red color special edition lawn Kurti for summer season'22 buy now for Rupees:3690 Only.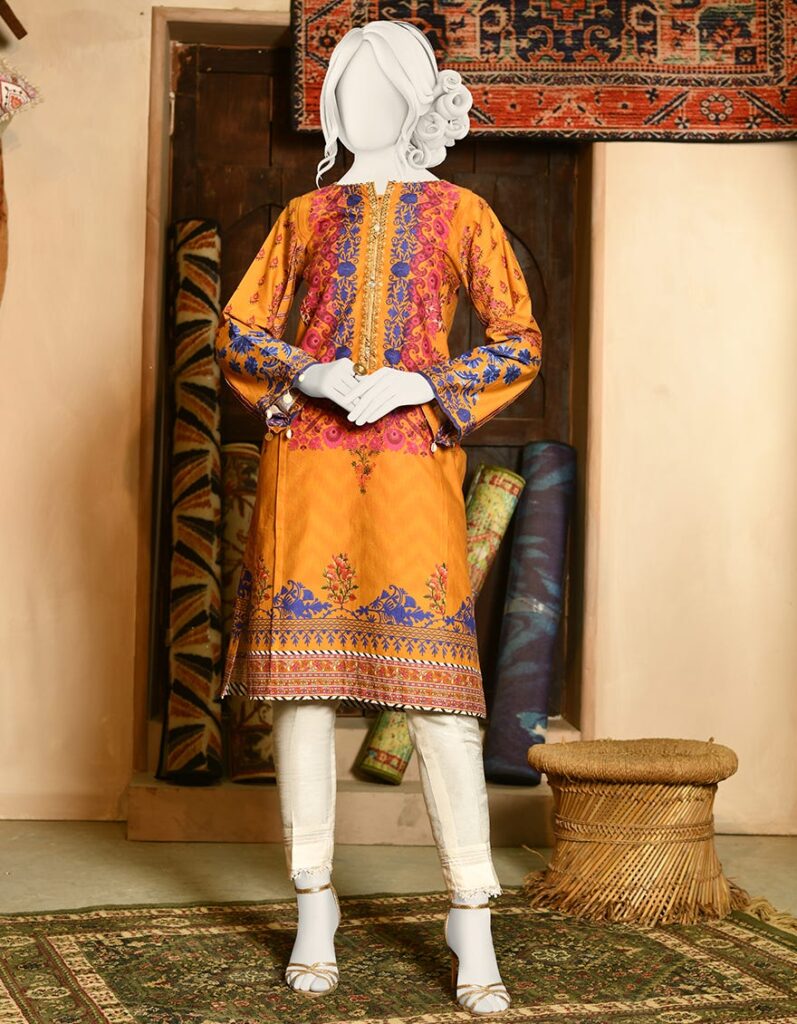 J. Jamshed Lawn Kurti mustard color for Rupees:3590 Only.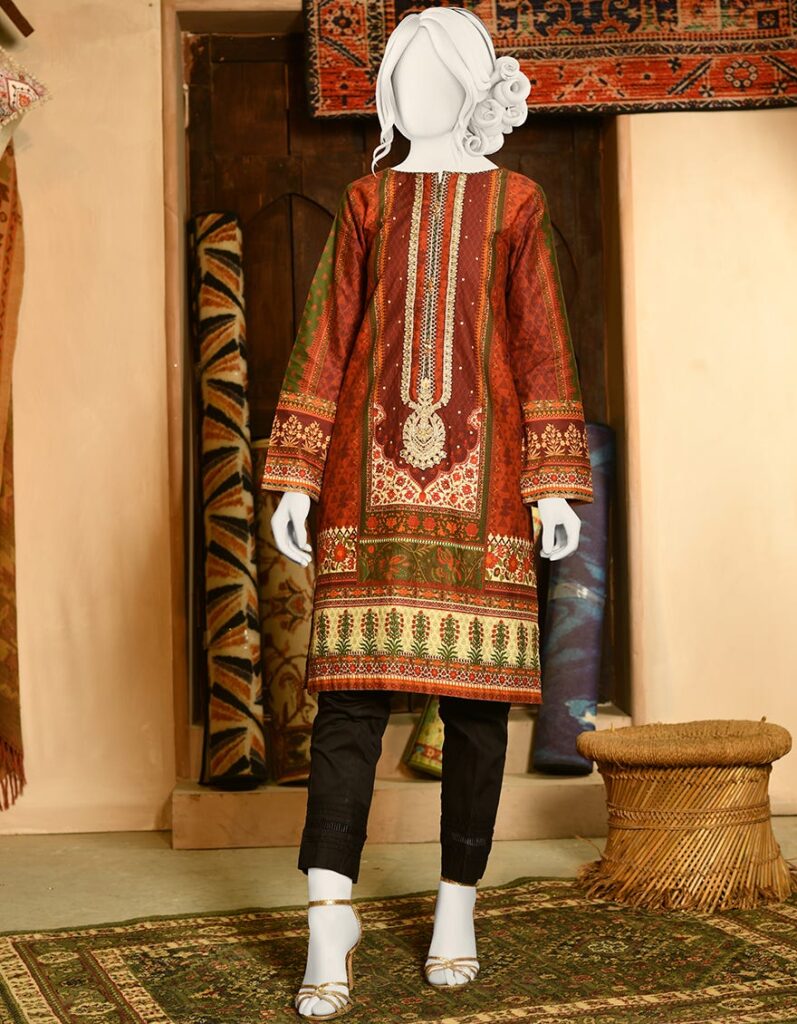 Brown color ladies Kurti made with cambric fabric available for Rupees:3790 Only.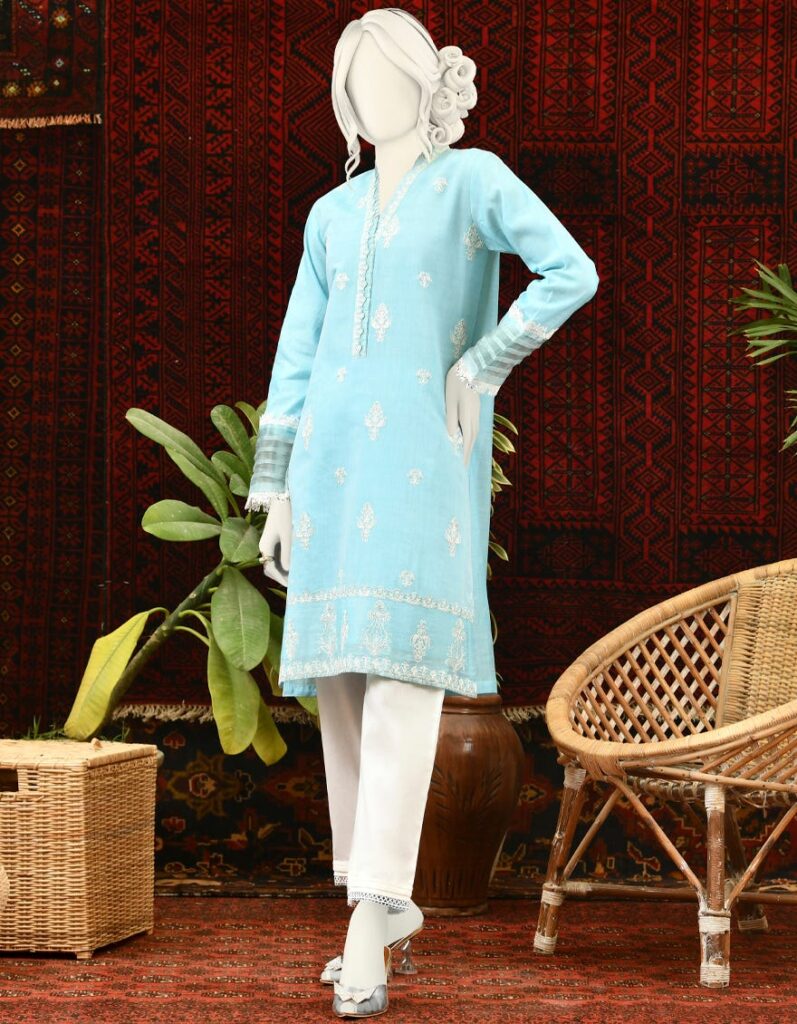 Blue color lawn Kurti perfect for summer season'22 buy now Rupees:5590 Only.
One-piece lemon color ladies Kurti by J. Jamshed'22 collection for Rupees:4590 Only.
Beautiful green color cambric ready to wear Kurti PKR:3590 Only.
Pink color ladies Kurti made with cotton fabric available for Rupees:4990 Only.
Cambric Red Printed Kurt for Ladies Summer Wear Rupees:4190 Only.
Beige One-Piece Ready to wear Kurti – Rupees:3490 Only.
Rupees:3990 Only.
PKR:3990 Only.
Black color lawn Kurti Rupees:3590 Only.
multi-color cambric lawn shirt for Rupees:3990 Only.
Green lawn shirt for Rupees:4990 Only.
Sea Blue Lawn Summer Kurti for women'22 Purchase now for Rupees:4990 Only.
White Kurti Rupees:7690
New Year J.Jamshed Winter Collection 2023
We have to adopt the latest fashion according to time. Therefore we have put on the page such a marvelous post having detail about Junaid Jamshed 2023 Kurti designs. First of all Kurti dress is available in unstitch and stitch lawn. Kurti matching pajama and plain pajama both are available depending upon your choice.
Girls, it is happy news as these shirts also have trousers which look marvelous with them. Go grab these dresses to look unique, marvelous, and up-to-date at weddings, engagements, and on family & friends get together.