Elaf Winter Collection 2022 With Price (Shop Online)
Elaf Winter Collection 2022 With Price – Elaf Premium Clothing brand brings a new winter unstitched and ready-to-wear collection for women. This brand promise to provide a quality fabric range that will build up the modishness of personality. Furthermore, the Elaf clothing brand works with the aim to provide the best stuff that can fulfill your fabric's needs. Elaf clothing brands cherish the clothing sense and so always launch the finest outcome. Fashion designers work day & night to provide the finest quality fabrics in affordable price ranges as well. Many trendy women make this brand a destination for simple, feminine, fashionable apparel.
Today enhance your personality with style & grace. Today shop online for the best Elaf winter collections in Pakistan. As you can see here Elaf brand offers a wide range of new winter dresses for women. Hence, elaf premium manufacturer of winter khaddar, karandi, linen, and chiffon fabrics with new designs and quality fabrics. Unique & different designs suit a wide range of dark and bright colors in discount price ranges. All dresses also have embroidery work on the front and backside. Get ready to shop online for both un-stitch and ready-to-wear collections for women.
Elaf Winter Collection 2022 With Price
This Elaf winter collection 2022 contains fabrics in 3Piece and 2Piece suits. The Winter collection contains cotton, karandi, linen, jacquard fabrics. Furthermore, these dresses are ideal to wear in the winter season because of their comfy fabrics, shirts, and shawls. Plus, all these dresses can be also worn for formal & semi-formal functions in Pakistan. This collection is embellished with stylish winter embroidery shawls. Perfectly designed shirts contain new designs for teen girls.
Many women are waiting for new winter un-stitch suits by Elaf clothing brand in Pakistan. Now it's time to enhance your personality with stylish winter suits that can really enhance your overall personality. While respecting their customers, this fashion store makes it easy to buy the latest winter collections of elaf clothing brands at the online store.
See More: Hope Not Out By Shahid Afridi Winter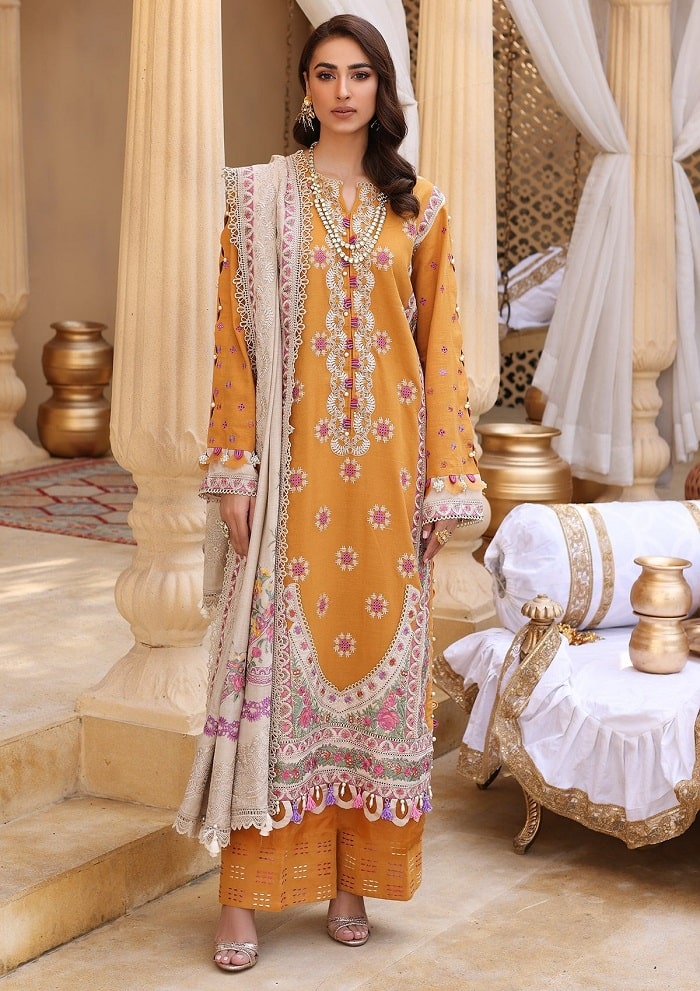 Embroidered khaddar winter unstitched 3-piece yellow color suit PKR:12,950 only.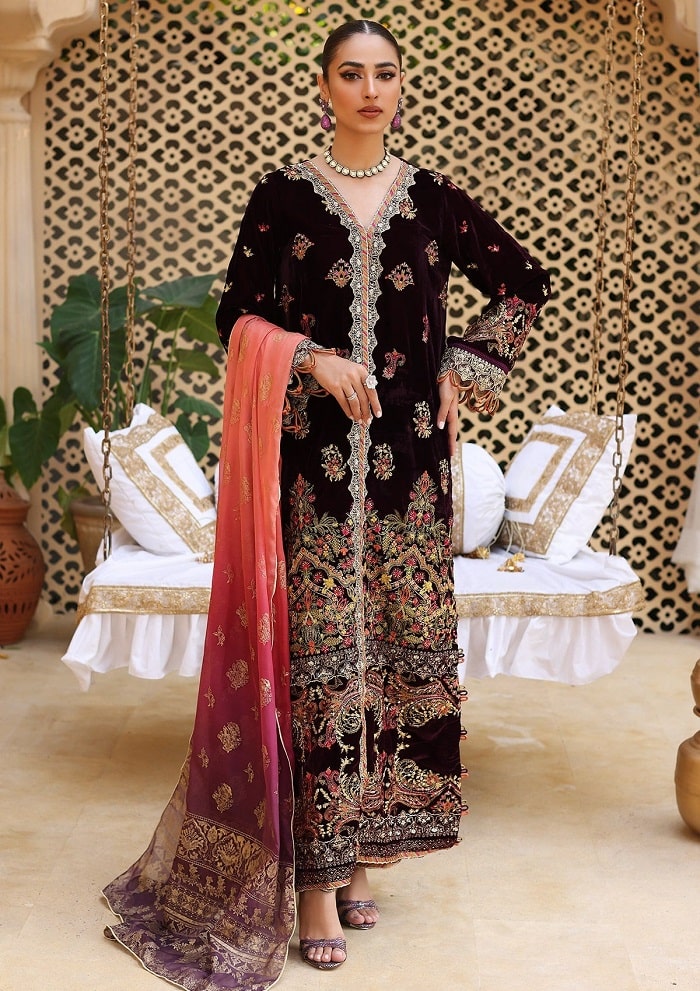 Maroon luxury velvet unstitched 3-piece suit PKR:13,450 only.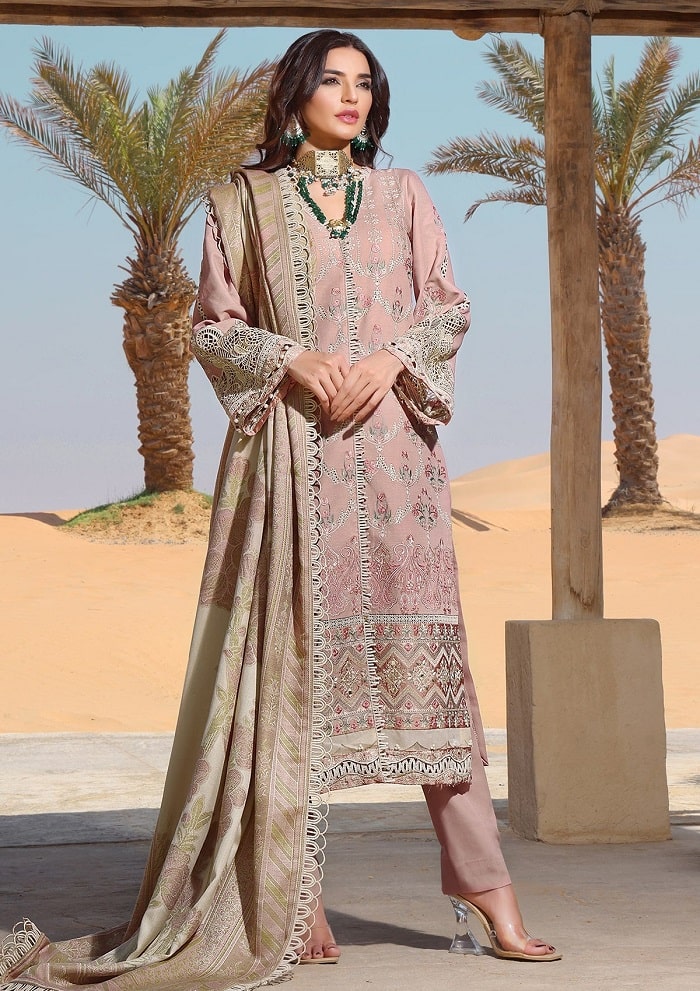 Stylish blush pink color khaddar embroidered suit jacquard shawl PKR:13,450.
unstitched winter luxury khaddar suit with shawl PKR:12,950 only.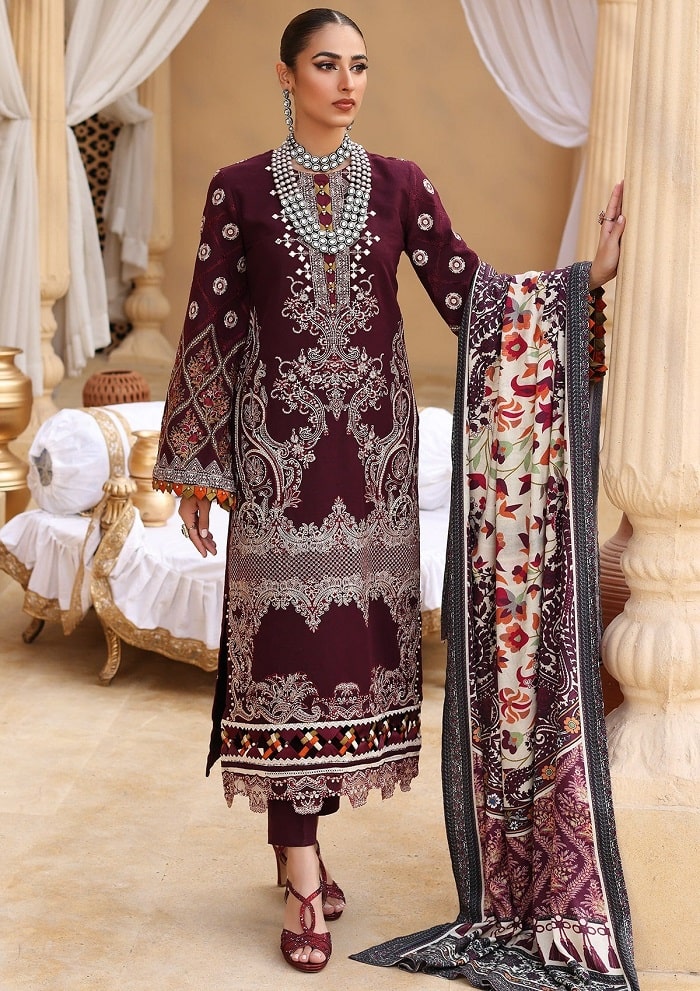 Plum color luxury winter khaddar 3piece suit with shawl PKR:12,450 only.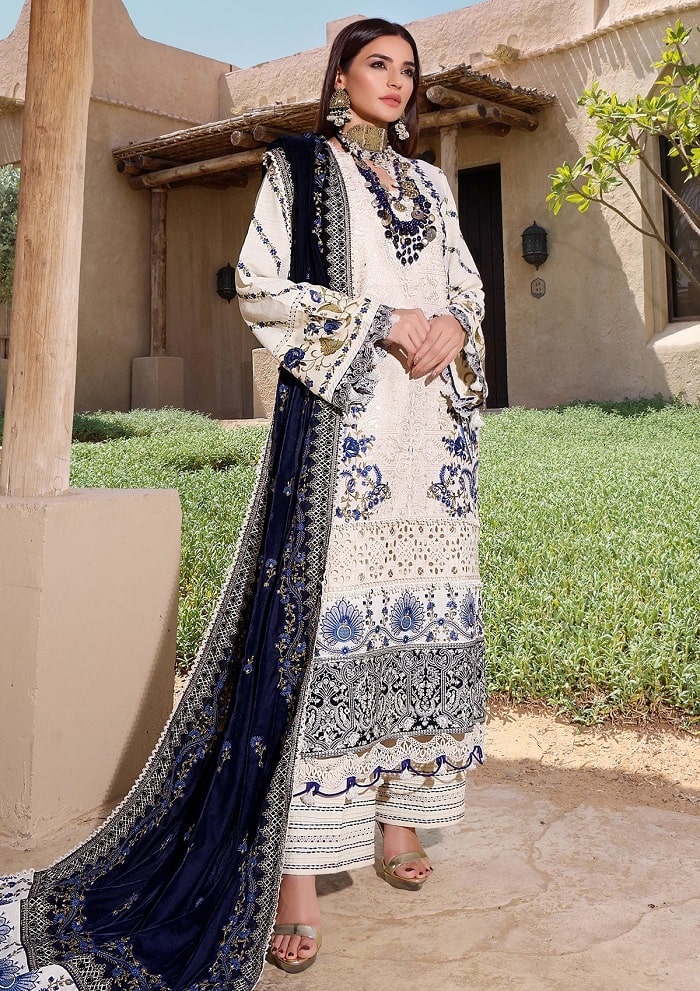 Elaf winter traditional style off-white color unstitched 3piece suit PKR:13,450.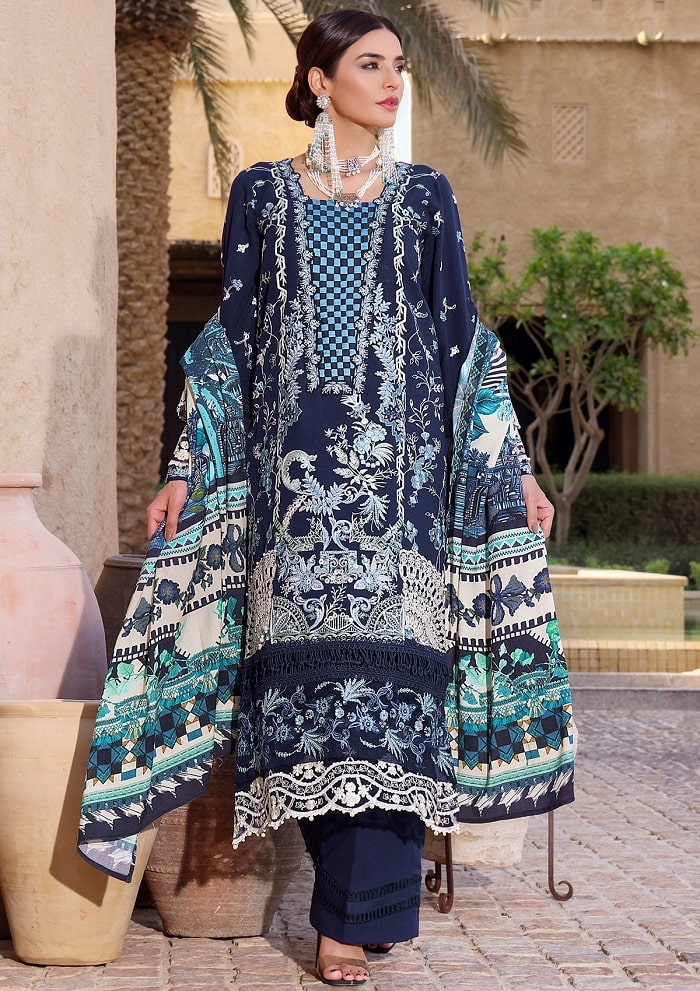 Blue winter embroidered khaddar suit with wool shawl PKR:12,450 only.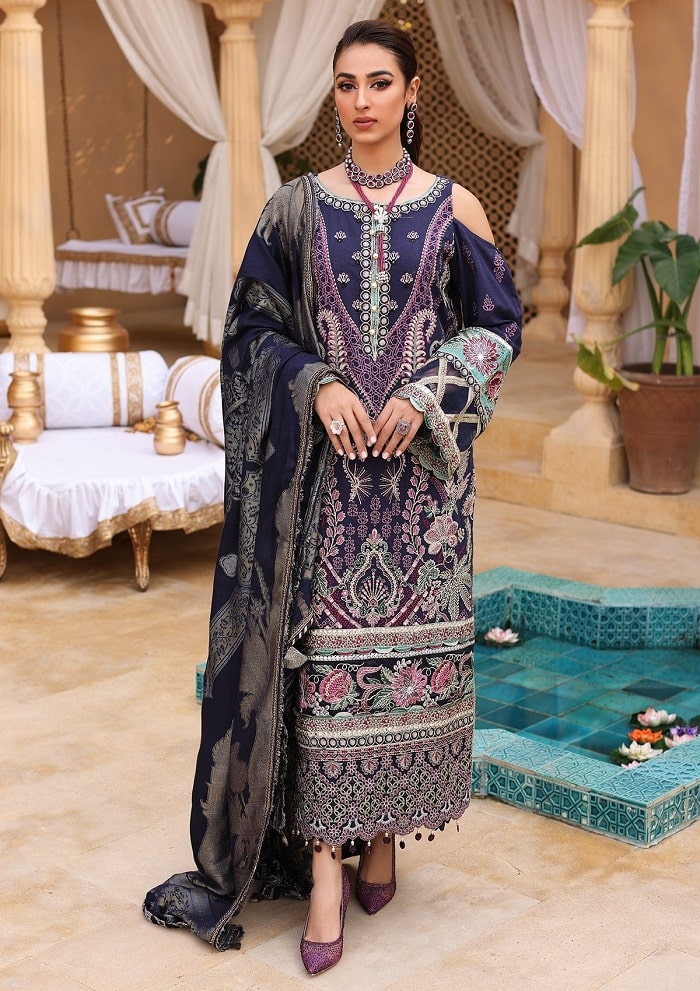 Unstitched formal wear winter luxury 3piece navy blue color suit PKR:12,450.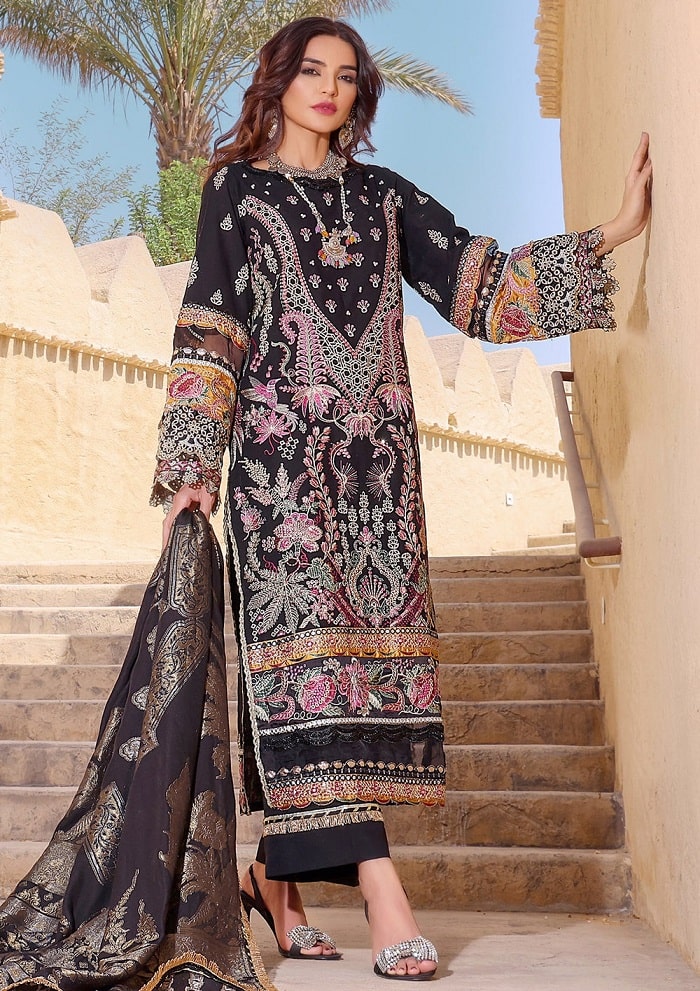 Black winter embroidered 3piece suit for women PKR:12,450 only.
Elaf Premium Winter Ready-To-Wear Collection
Many women like to buy stitched dresses because these types of suits are available at less prices as compared to un-stitch. Therefore, the Elaf brand also launches its winter ready-to-wear suits in a reasonable price range. Today visit your nearest elaf store can buy your favorite suit in a discount price range.
 The prices of these un-stitch and ready-to-wear suits start from PKR:9990/- To PKR:30,000/- Only. Let's explore the Elaf Winter Collection 2022 and enjoy the remaining winter months full of trendy styles.