Gulaal Winter Velvet Edition For Women 2023-24 With Price
Girls, are you ready? For new embroidered Gulaal Winter Velvet edition 2023-2024 for women. if yes then here we are going to share a traditional style of clothing with unique prêt and designs. This brand is always famous for the finest fabrics with embroidered digital prints. New winter dresses by the Gulaal brand will provide you with a unique touch of eye-catching colors and prints. Furthermore, all of these creative winter velvet dresses are available at stylostreet.com shop or online.
Furthermore, we know that it is the wish of every woman to look more attractive and beautiful. Gulaal brand has bought winter chiffon and velvet dresses to keep you warm and stylish.
Gulaal Winter Velvet Collection 2023-2024
Don't worry girls here we are sharing a new embroidered winter collection in both stitched and unstitched form. All of these winter embroidered dresses are available at an affordable price range. Due to changing fashion trends day by day, there is much competition among leading clothing brands. Therefore, we are publishing the best fancy fabrics for the upcoming winter season of 2023.
In addition, this Gulaal winter velvet collection refreshes your winter wardrobe with modern prints as well as what you need this winter season to create a stir.
See More: Kids winter Dresses by Designer Maria B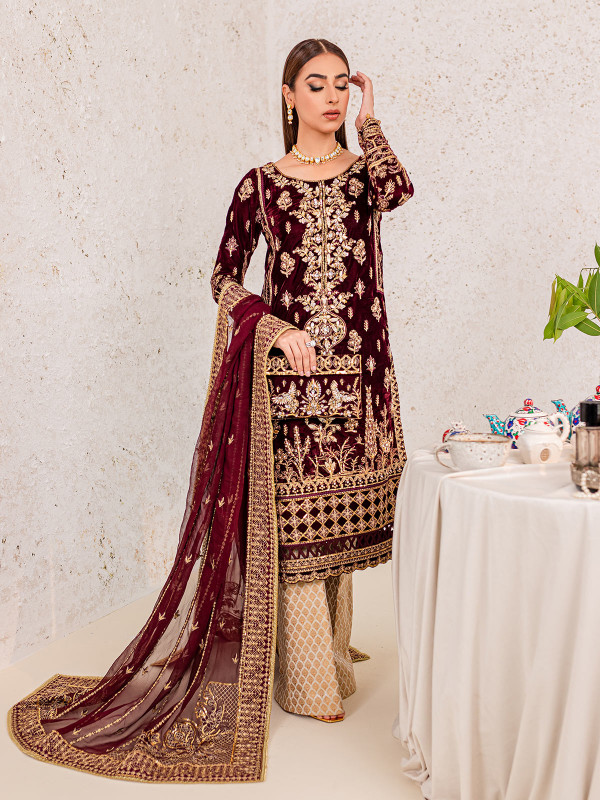 Fully embroidered velvet maroon 3-piece unstitched suit PKR 18,950 only.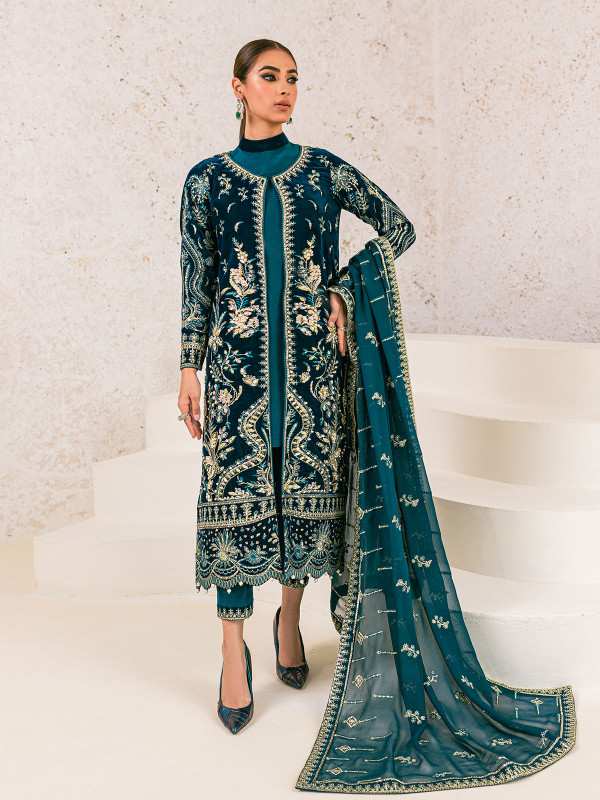 Stylish teal color embroidered velvet 3-piece suit PKR 18,950 only.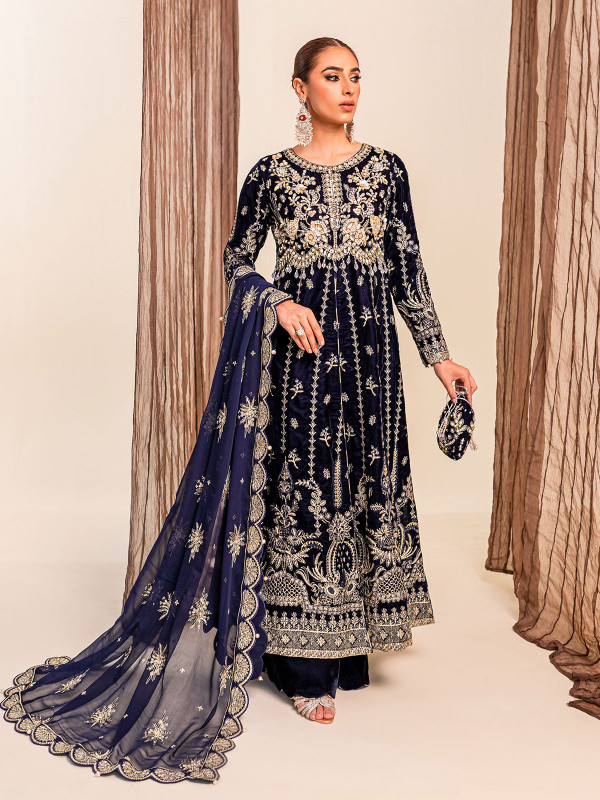 Navy blue color 3piece embroidered velvet gulaal suit for women PKR 19,950.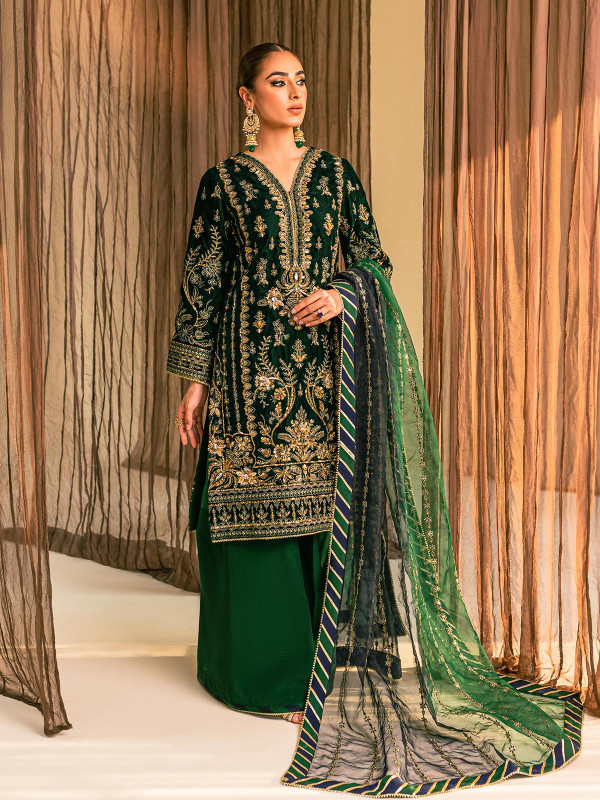 Velvet embroidered 3piece gulaal suit for women PKR 18,450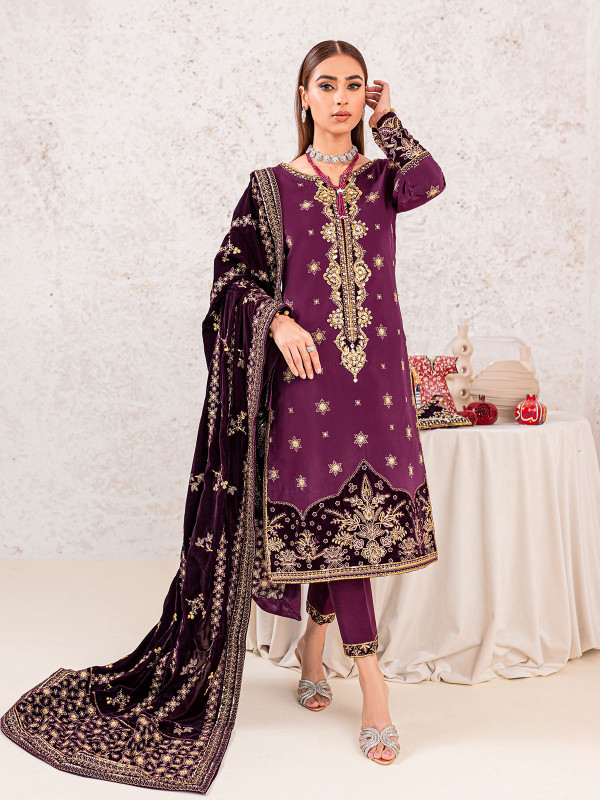 Plum embroidered 3-piece velvet suit PKR 19,450 only.