Tulip Pants & Shalwar Designs Trend in Pakistan 2022
Do you wear traditional Pakistan clothes Shalwar Kameez? If yes, then here today we are sharing unique designs for your desired clothing. In the year 2022, we can see many changes in traditional outfits. Yes! we are talking about Tulip Pants & Shalwar Designs in Pakistan 2022.
If we consider the trends of shalwar kameez in the last few decades. So, there has been no significant change in the culture. Therefore, this year we are sharing new tulip shalwar and pants designs for women in Pakistan. Furthermore, we know mostly Pakistani women prefer to wear shalwar kameez. Because shalwar kameez consider the national dress of Pakistan. And women feel more confident and relaxed in kameez shalwar. Therefore, let's add some unique tulip pants trending style to your wardrobe.
New Tulip Pants and Shalwar Designs for Women
In the Pakistani fashion market, new trendy tulip pants and shalwar designs are available for girls and women wear. In tulips, shalwar or pants look like a samosa shape. Therefore, many women know this trend as samosa pants or shalwar designs. Let's discuss the new trendy tulip pant trendy designs for women in 2022.
Furthermore, women are wearing these tulip pants and shalwar with kameez, frocks, tops, frocks, or gowns as well. So, feel free and wear this samosa-style shalwar with all types of clothing.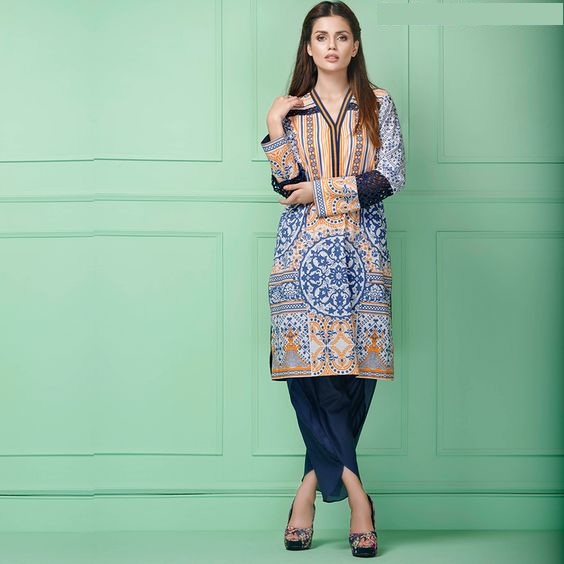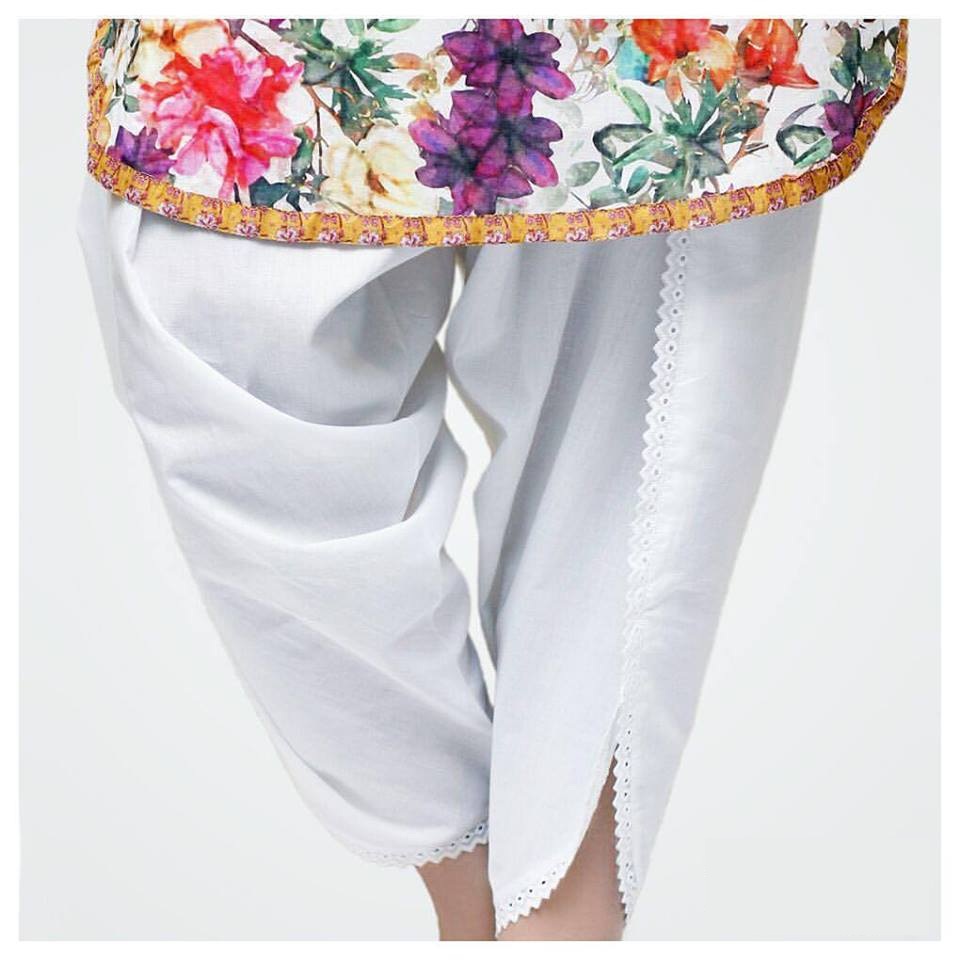 Tulip Pants Trending Designs 2022
This year add some interesting and trendy outfits to your wardrobe. As we know mostly Pakistani women are always searching for new trends of kameez and shalwar styles. Therefore, this post is going to be perfect for them to find new style tulip pants trending designs 2022-2023.
This day, the style of the tulip is considered a trending costume in Pakistan. Therefore, never miss this chance to get new style tulip pants in Pakistan easily. In addition, you may also add these tulip pants designs to casual outfits for formal functions outfits as well.
See Related: Trending Gown Style Dresses for Women in Pakistan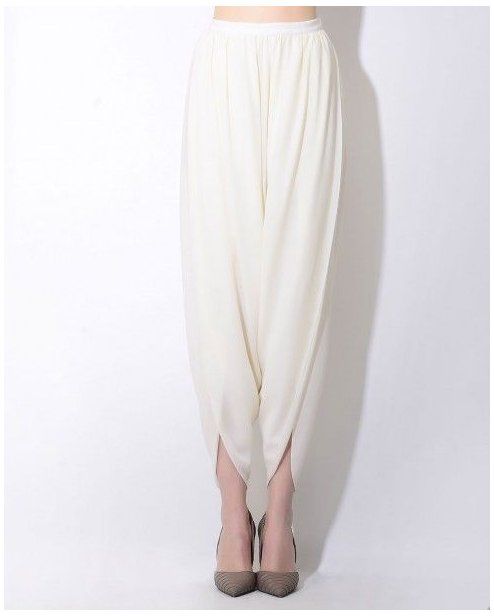 Types of Tulip Pants in Pakistan
 In the Pakistani fashion market, different types of tulip pants are available for all types of functions. Therefore, here we are sharing almost all leading designs of tulip pants for women. Let's explore and find the new variations of tulip pants in Pakistan 2022-2023.
Embroidered Tulip Pant Designs
Simple Samosa Shalwar
Classic Style Tulip Shalwar
Warp Tulip Pant
Samosa Shalwar With Lace
Get ready for new styles of tulip pants in Pakistan by stylostreet fashion blog. Here we are sharing new simple but beautiful pants designs for 2022. We hope that you will like these samosa shalwar designs and can get a unique elegant trendy look. However, you can also wear these tulip trousers casually as were on formal functions.
Top Brands Tulip Pants Designs 2022
Well, in Pakistan many leading clothing brands also providing new designs of tulip pant for women in 2022. You can simply add these tulip Shalwar designs to your wardrobe. In the modern year 2022, it is the desire of every woman to get something new to their dressing.
Therefore, top Pakistani clothing brands understand their customer's demands. And every year provide several new tulip shalwar designs for their beloved customers. These pants look more different and perfect for all seasons.