Khaadi Sale 2022 Unstitched Collection 70% off Online
Khaadi Sale upt 70% Off – As we know, Weddings or other winter/summer festive days coming. Therefore, everyone wants to celebrate with beautiful dresses. Therefore, to love Pakistani many leading clothing brands are sharing their sale. Recently Khaadi Sale 70 % off the Unstitched 2022 Treat Yourself season-end collection launched with full fashion and new designs.
All of these summer shirts and dresses are best to wear during summer days in 2022. On this upcoming occasion, you can buy unstitched and ready-to-wear prêt shirts, 2 pc suits,s, and 3 piece suits. Khaadi Birthday Sale 70% Off unstitched 2022 & season end sale starts from 3rd June 2022 till stock end. Furthermore, you can buy these all prints online website Only. In addition, you can also select outfits from the newly launched summer or Khaadi Sale Online collections 2022. This khadi sale contains prints that are best for a luxurious formal look with elegant designs.
New Khaadi sale summer unstitched 2022 – 70% Sale collection
Khaadi The big Sale provides upt 70% off on selected items only. If you did not yet buy your dress? Then it's a big chance to buy something new and more stylish for your personality. This clothing brand also provides a wide range of sale dresses in a reasonable price range. These latest and new fashion outfits are best for every age woman.
Furthermore, the price of these dresses starts from PKR:3000/- to PKR:10090/- only. Or if the customer made an order above PKR:400/- can enjoy free shipping service in the whole of Pakistan.
See More: Top 10 Trending Eid dresses Brands in Pakistan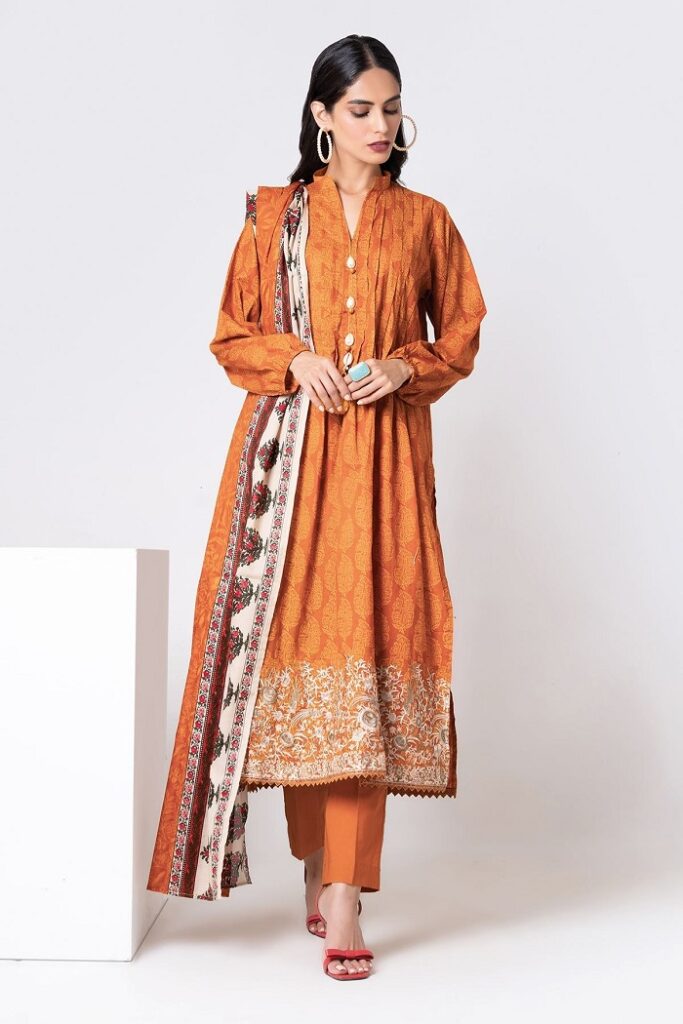 Beautiful orange color printed embroidered lawn top, bottoms, and dupatta available for PKR:4,190 PKR:2,514 only.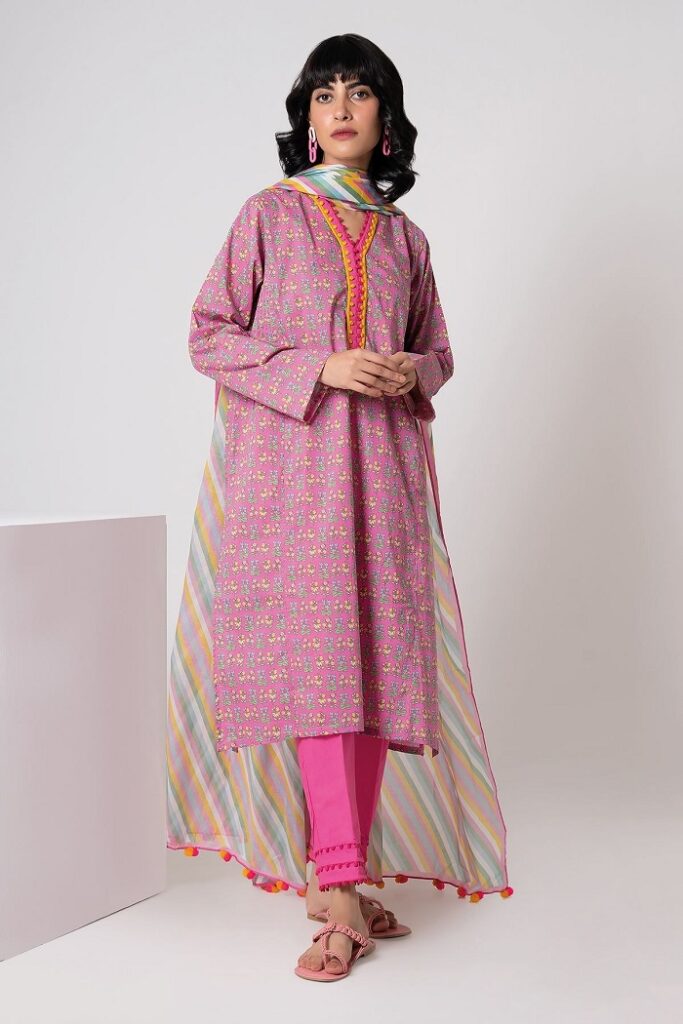 Pink printed lawn fabric 3piece unstitched suit PKR:3,690 PKR:2,214 only.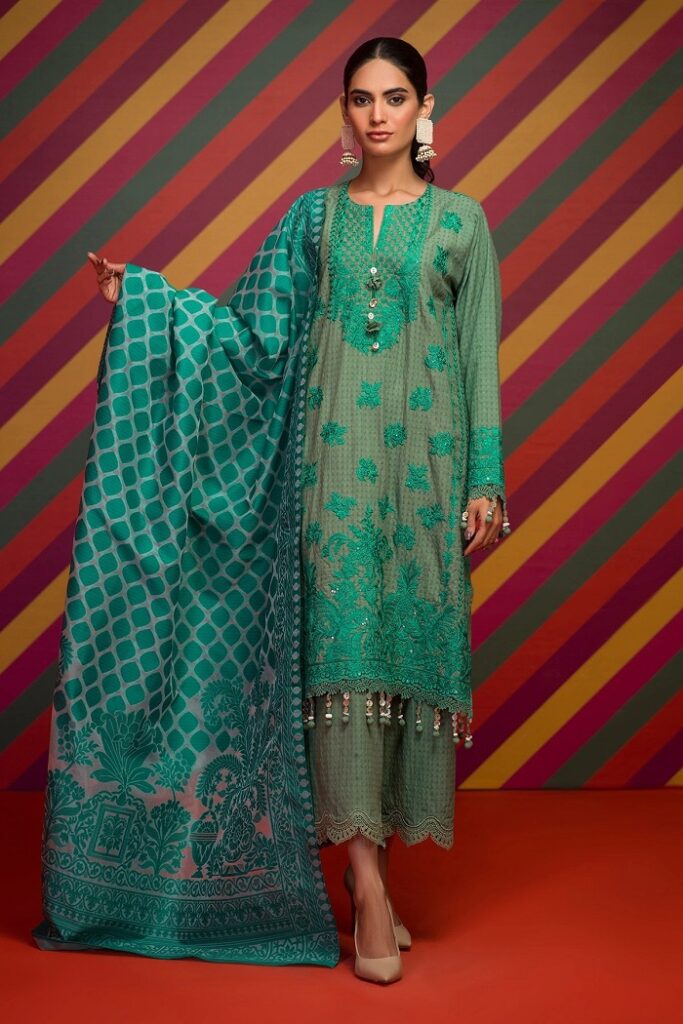 Dyed embroidered green color women unique style 3piece suit PKR:8,090 PKR:5,663 only.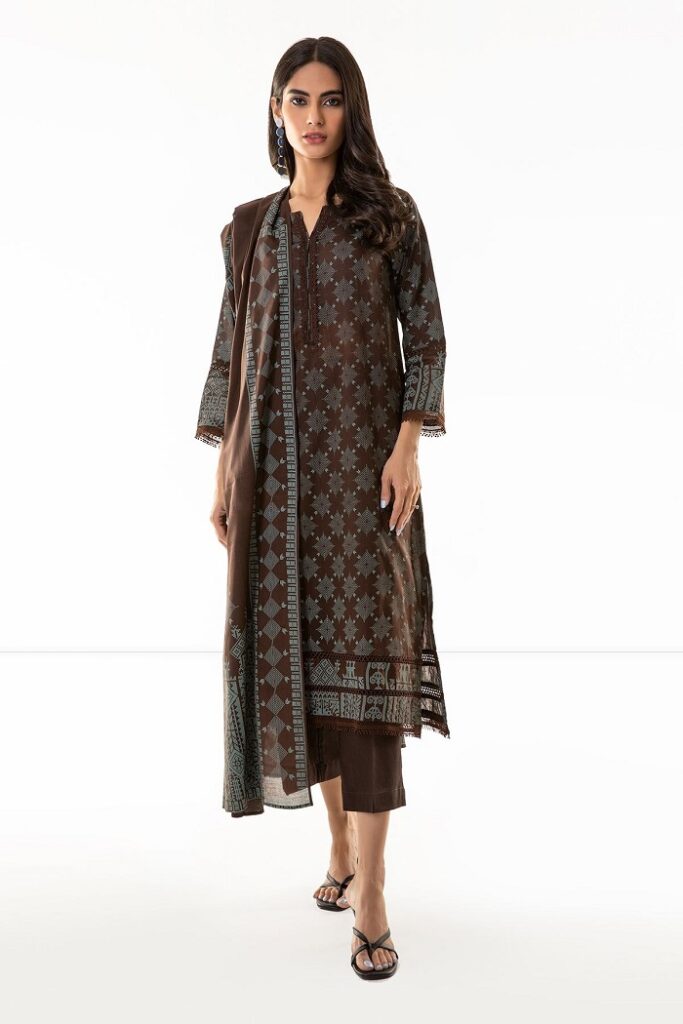 Digitally printed lawn 3piece suit PKR:4,490 PKR:2,694 only.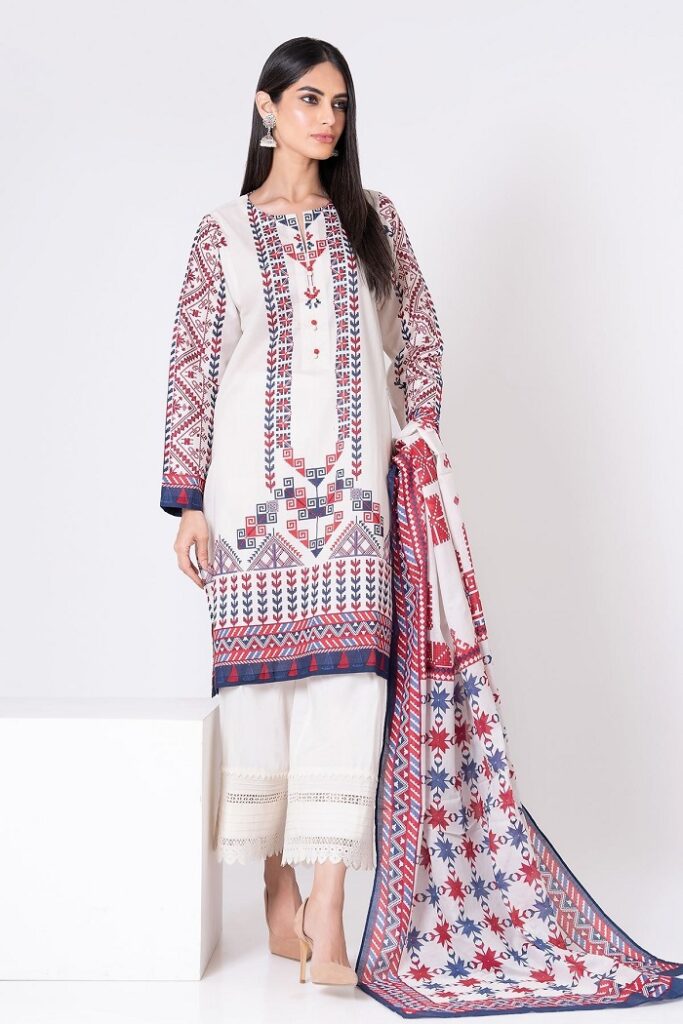 Off-white digital printed top and dupatta PKR:2,690 PKR:1,614 only.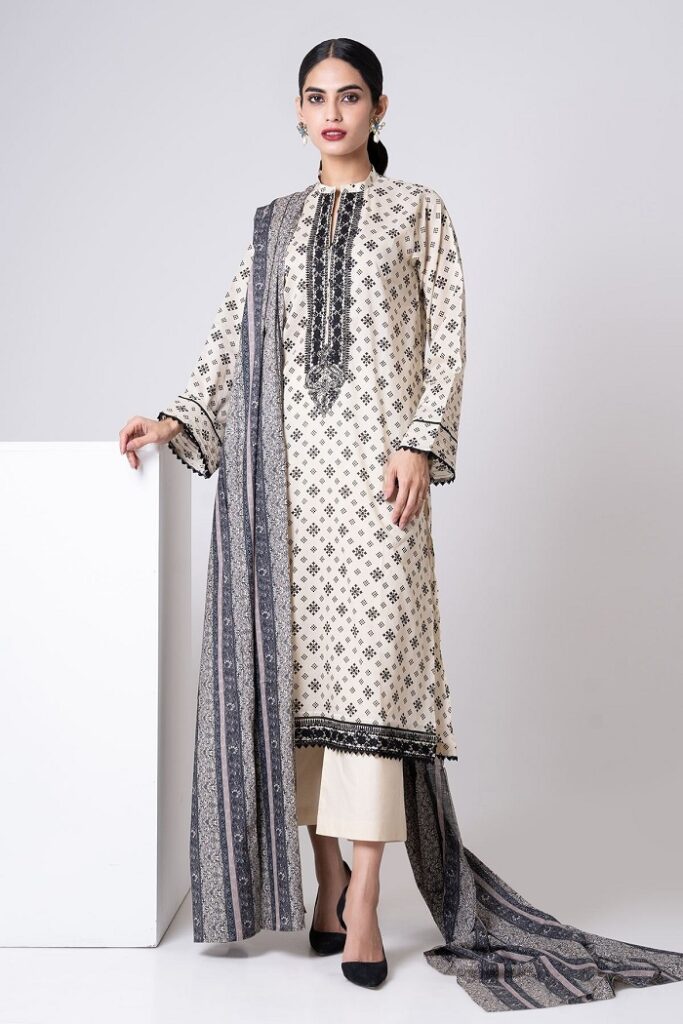 3piece embroidered white 3piece suit PKR:4,490 PKR:2,694.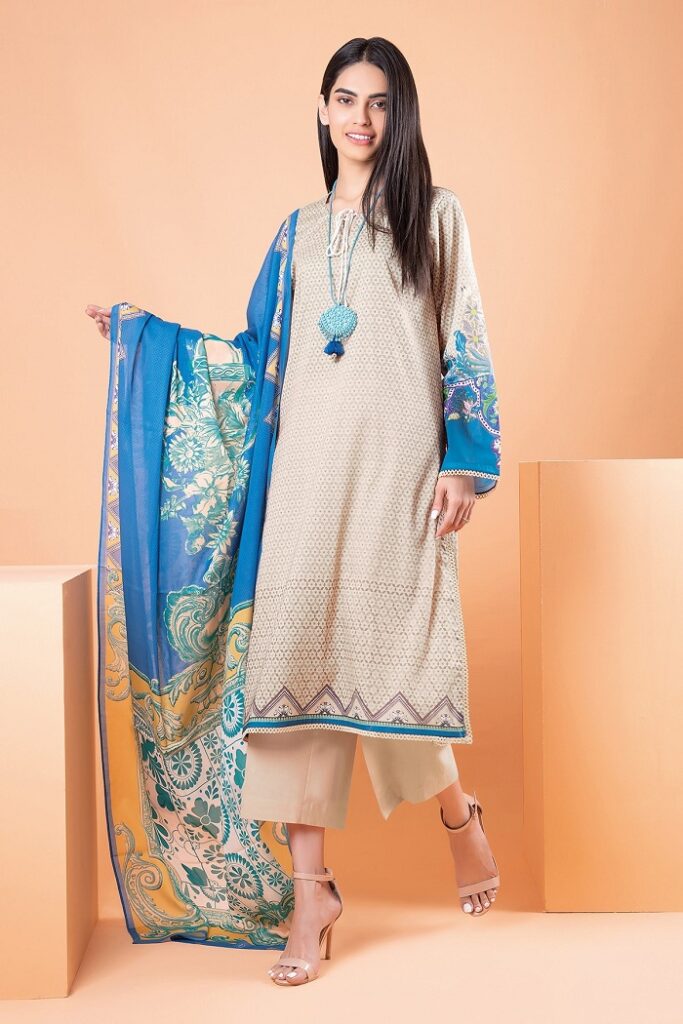 Digitally printed 3piece lawn suit PKR:2,690 PKR:2,152 only.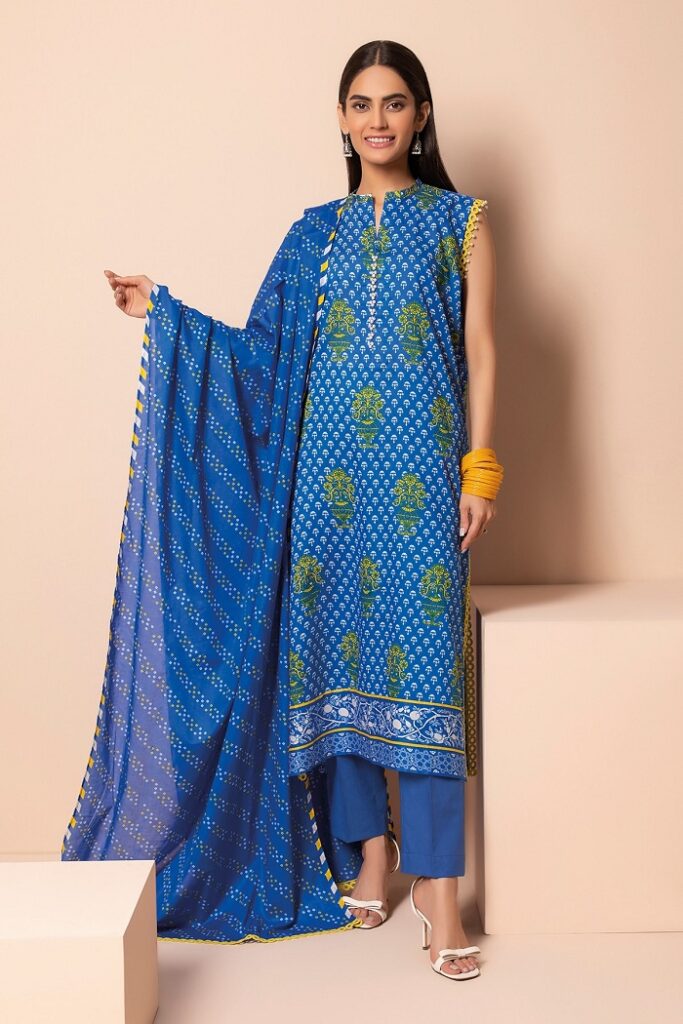 Printed lawn blue color 3piece unstitched suit PKR:2,690 PKR:2,152 only.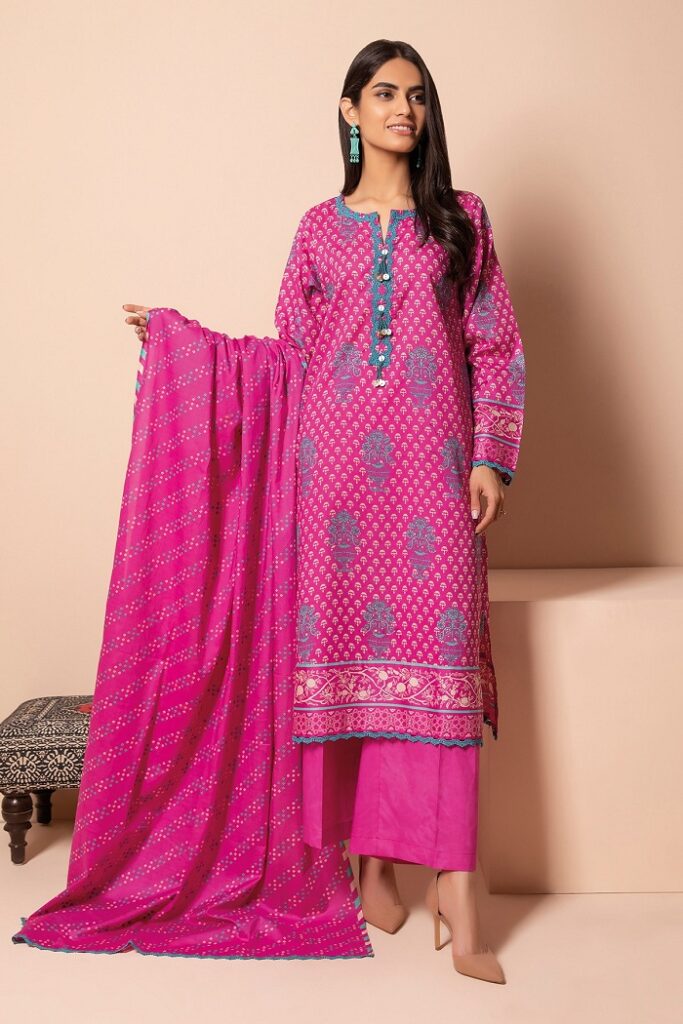 Pink color printed lawn 3piece suit PKR:2,690 PKR:2,152 only.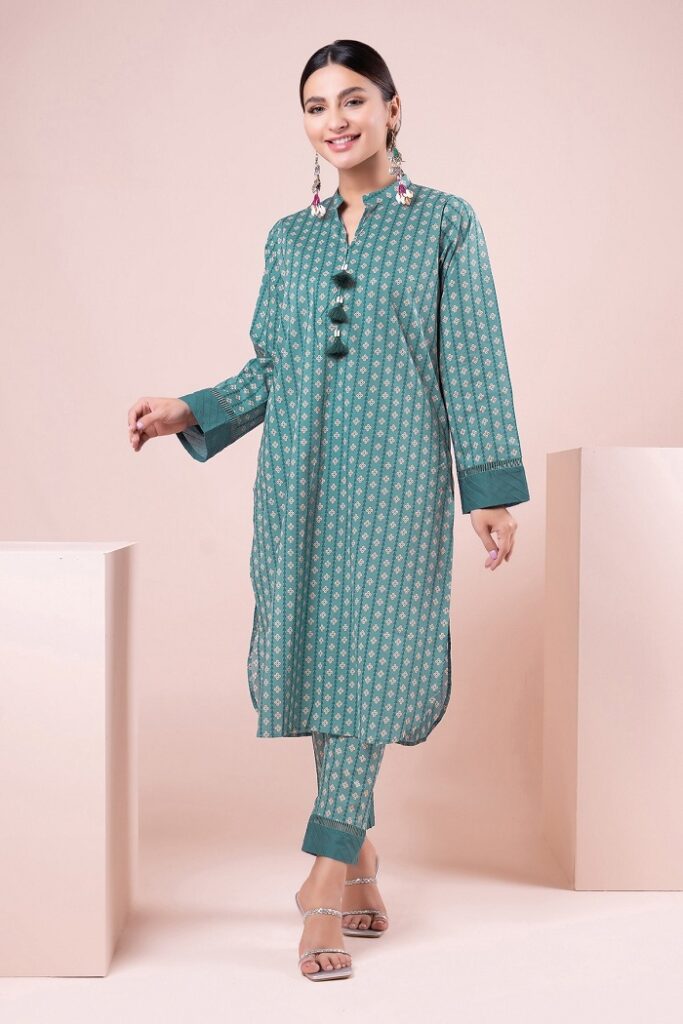 Printed Cambric Top And Bottoms Available for PKR:1,890 PKR:1,512 only.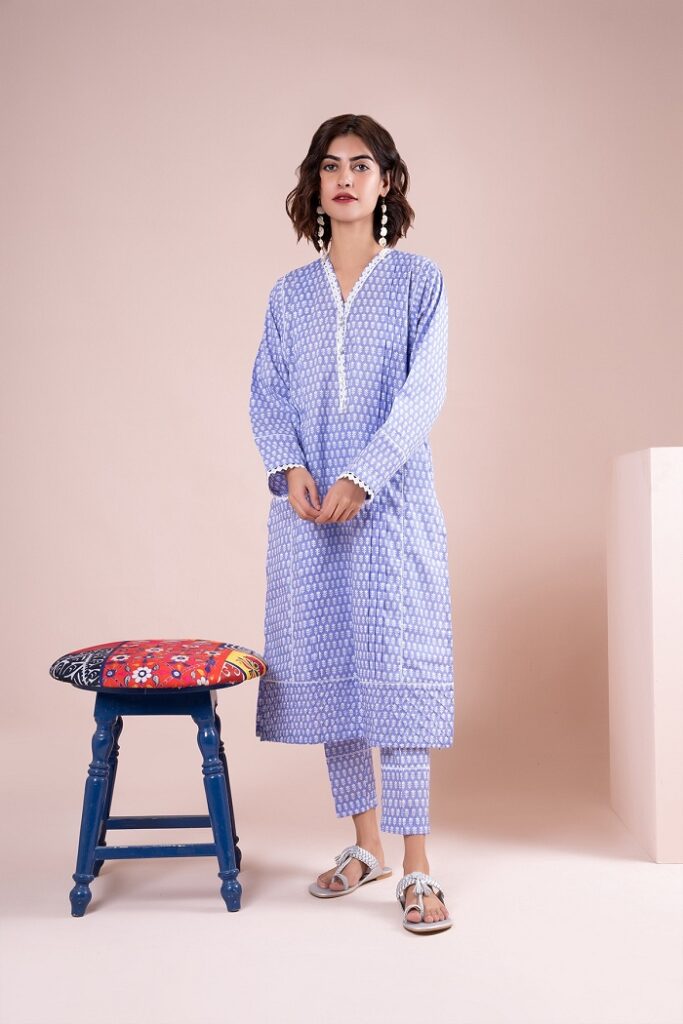 Light blue color printed cambric top-bottom for PKR:1,990 PKR:1,592 only.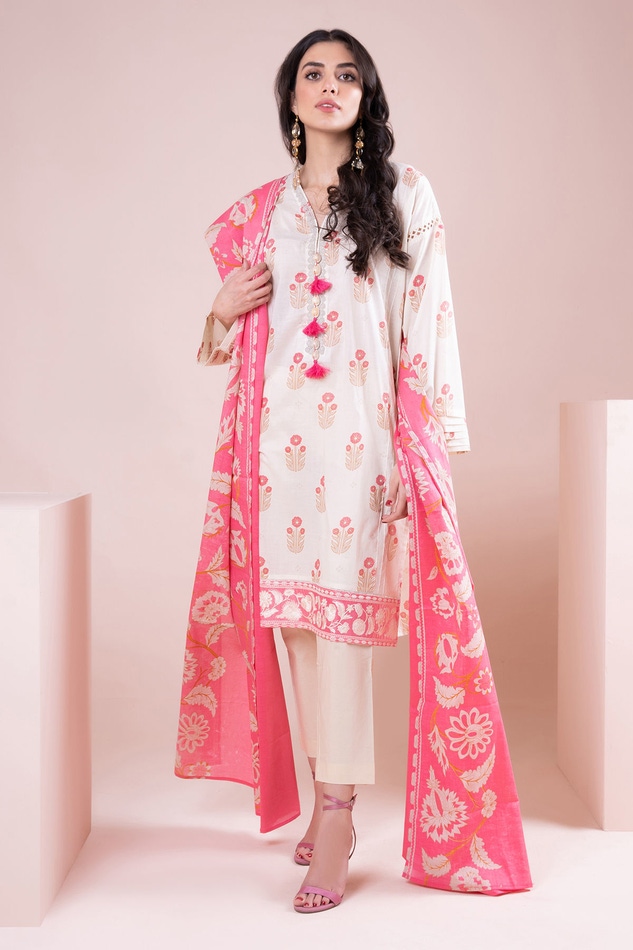 White & pink color 2piece embroidered lawn top dupatta available for PKR:2890 PKR:2023 only.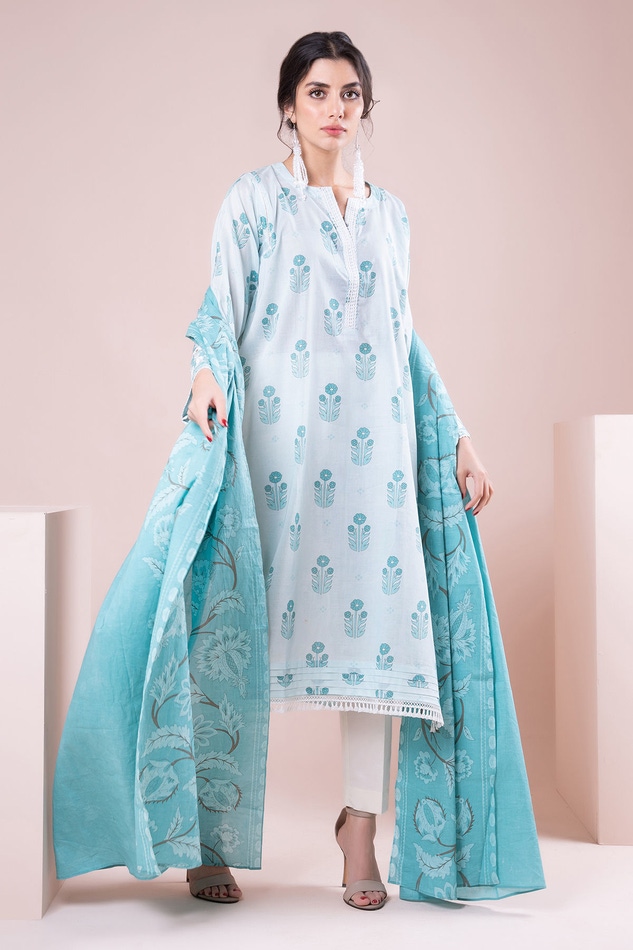 Stylish blue color printed embroidered 2piece suit PKR:2890 PKR:2023 only.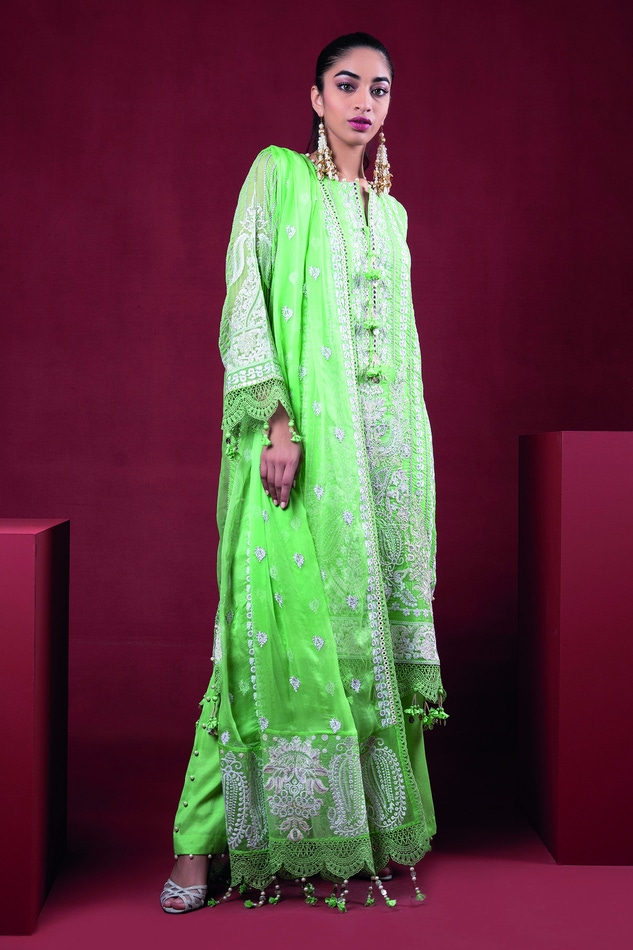 Green color 3piece pure chiffon fabric unstitched suit sale PKR:22490 PKR:15743 only.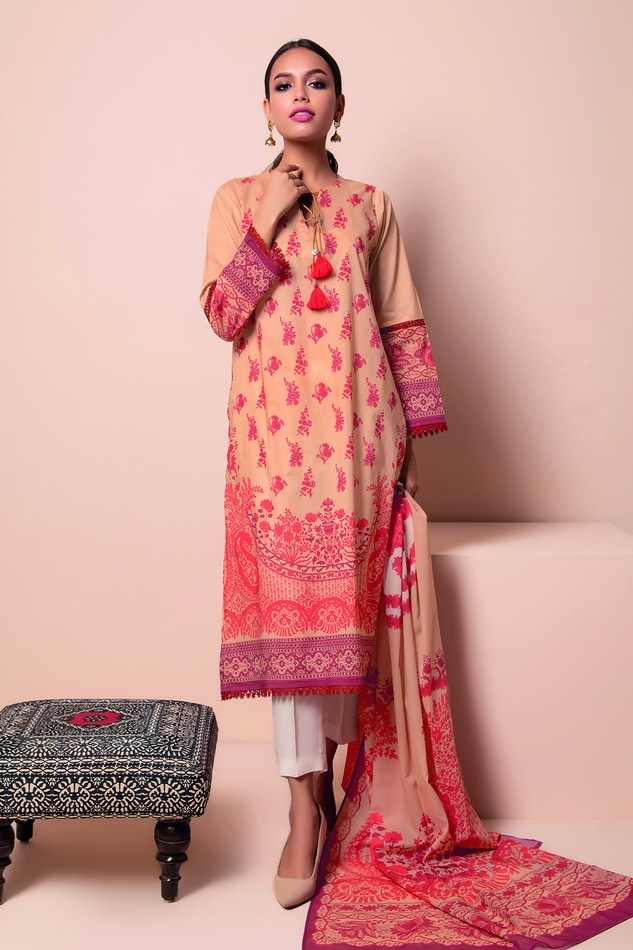 Printed Lawn Top Dupatta PKR:1790 PKR:1432 only.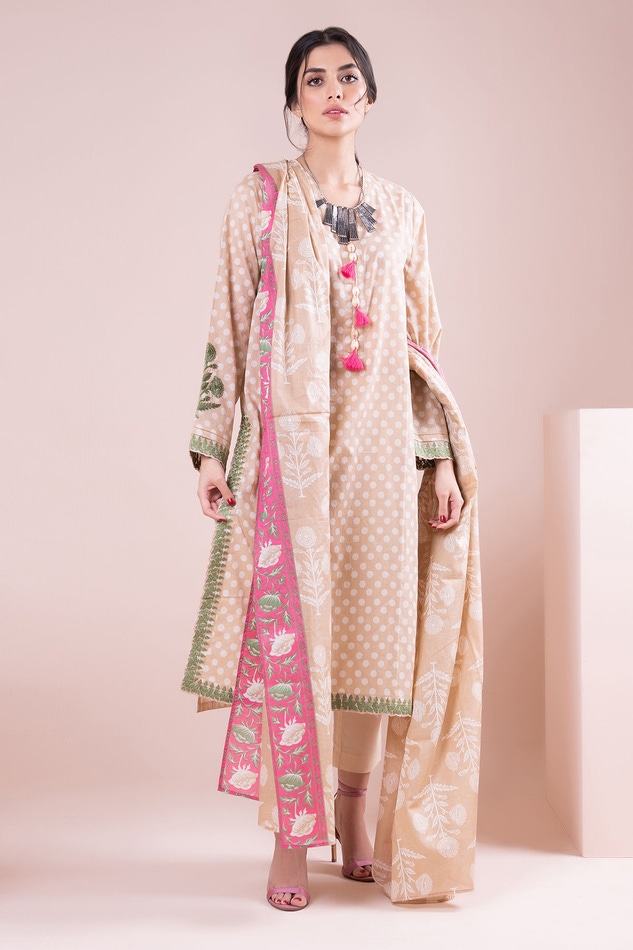 Beautiful beige color printed embroidered lawn 2p suit PKR:2490 PKR:1992 only.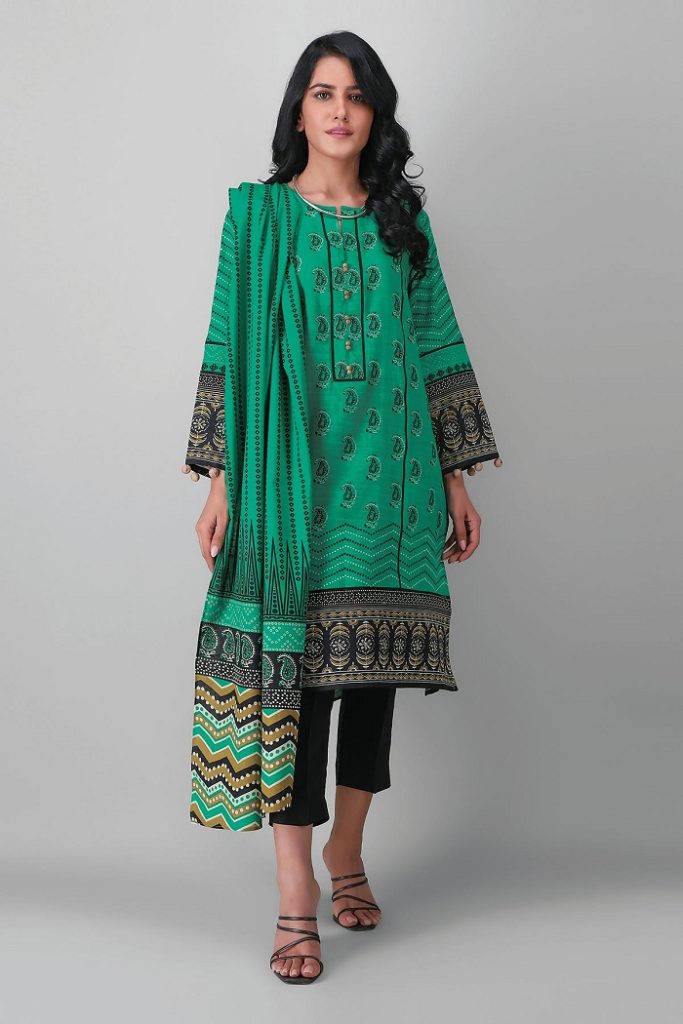 Beautifully printed green color light khaddar kameez Dupatta available for PKR:2090 PKR:1463 Only.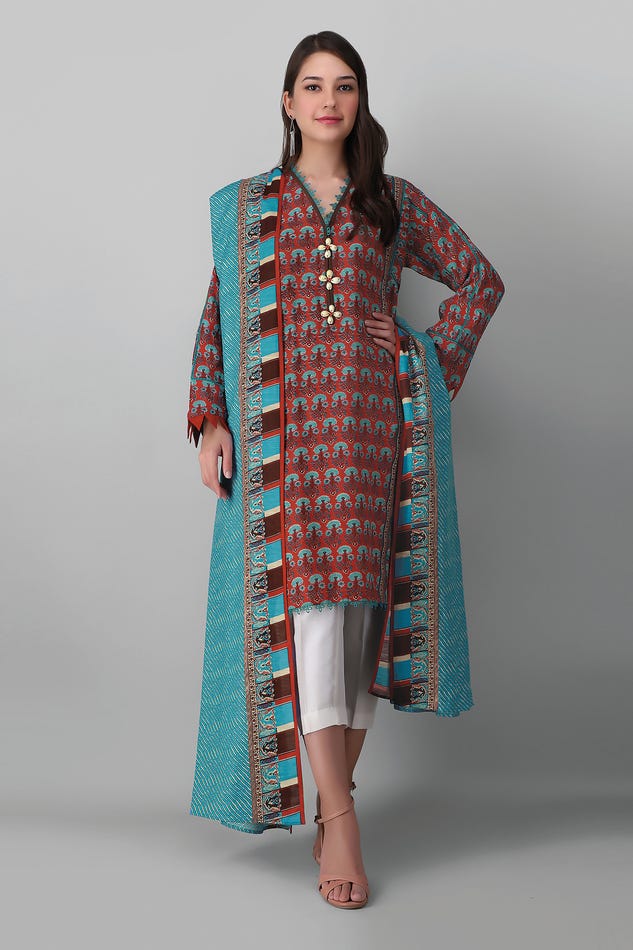 Light Khaddar 2 piece printed suit by khaadi available up to 70% off prices for PKR:1890 PKR:1323 Only.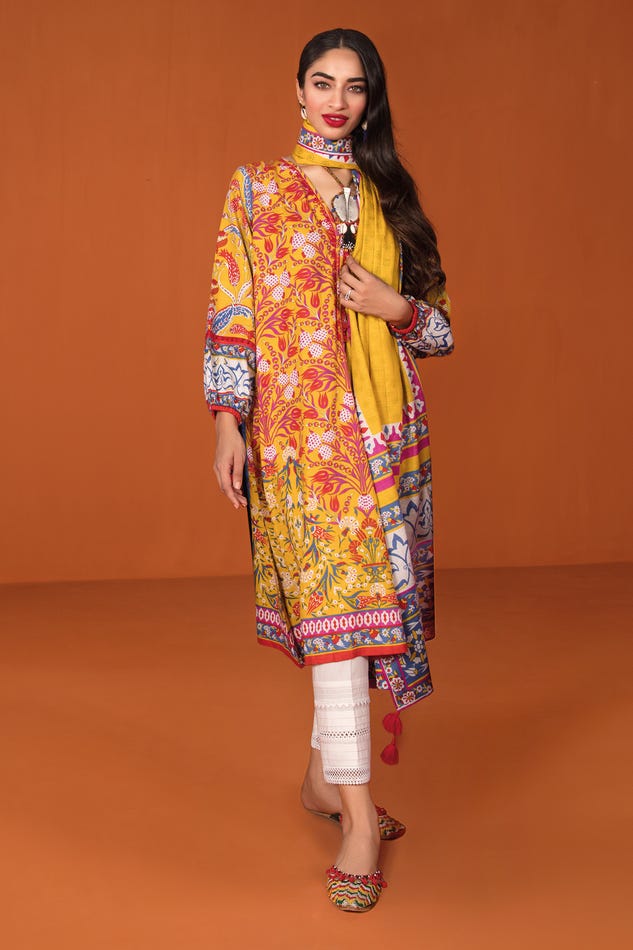 Bigger better sale by Khaadi brand 2022, a beautiful two-piece light khaddar yellow suit for women's available for PKR:1990 PKR:1323 Only.
Marina Herringbone Full Suit By Khaadi Brand Available for PKR:3590 PKR:2513 Only.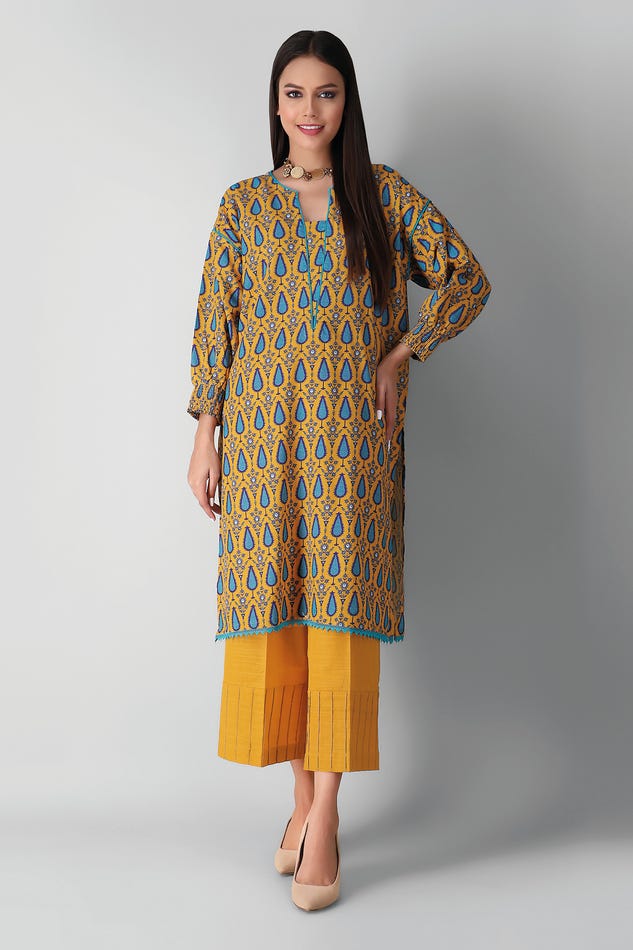 Khaddar 2 Piece yellow color kameez and pant for women's available for PKR:1790 PKR:1253 Only.
Khaadi Lawn Sale
Khaadi unstitched summer casual and formal wear dresses are available with new styles. Let's choose the best khadi summer sale unstitched lawn dresses get cool summer look. Furthermore, all summer lawn dresses are available in-store and online upto 70% off prices.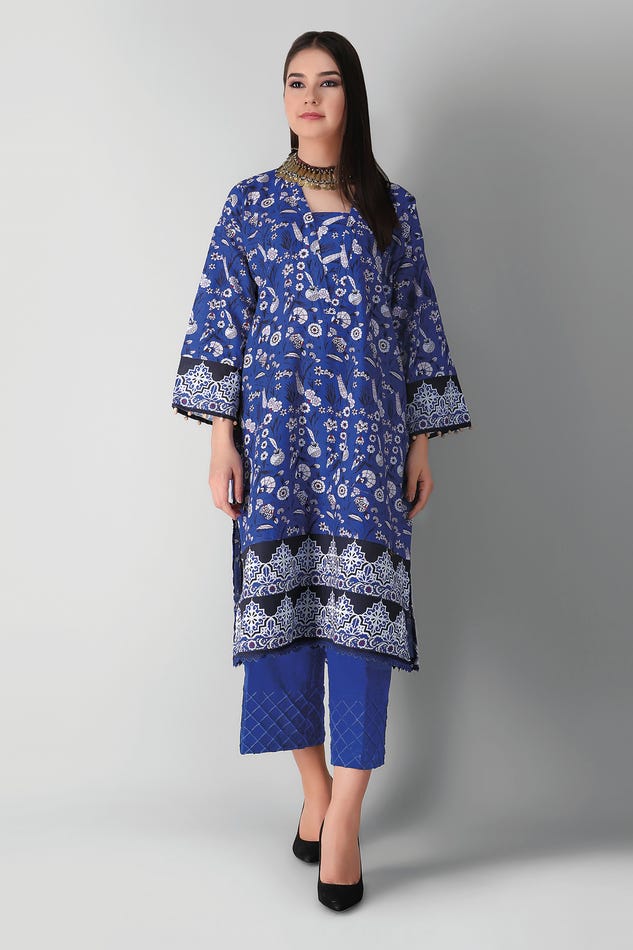 Get a perfect look with stylish blue color khaddar kameez and pant from khaadi sale 2022 collection PKR:1790 PKR:1253.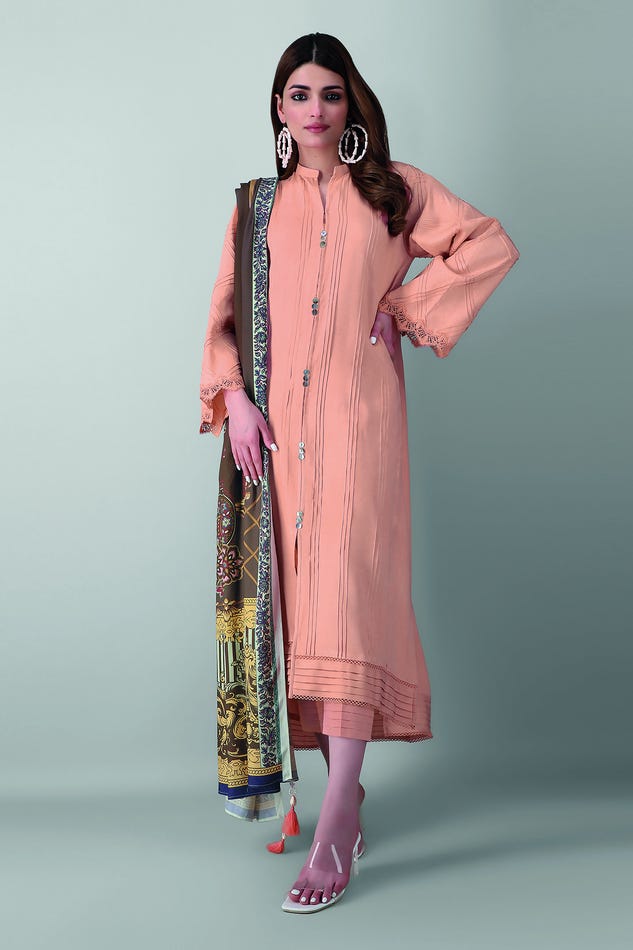 Un-stitch pink color embroidered kameez, pant, and dupatta for PKR:3490 PKR:2443 Only.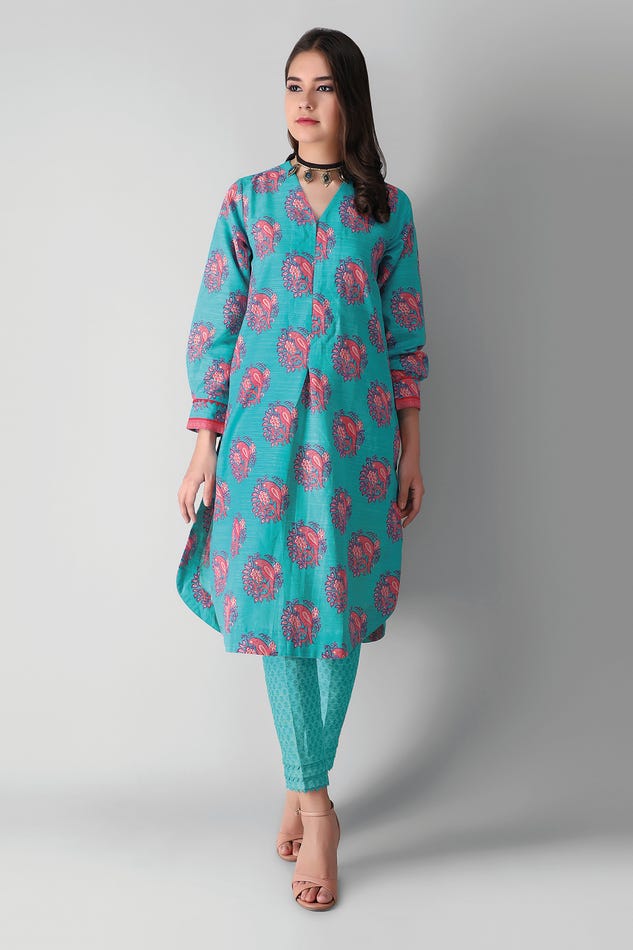 Stylish mint color light khaddar 2 piece suit for ladies wear available now for PKR:1790 PKR:1253 Only.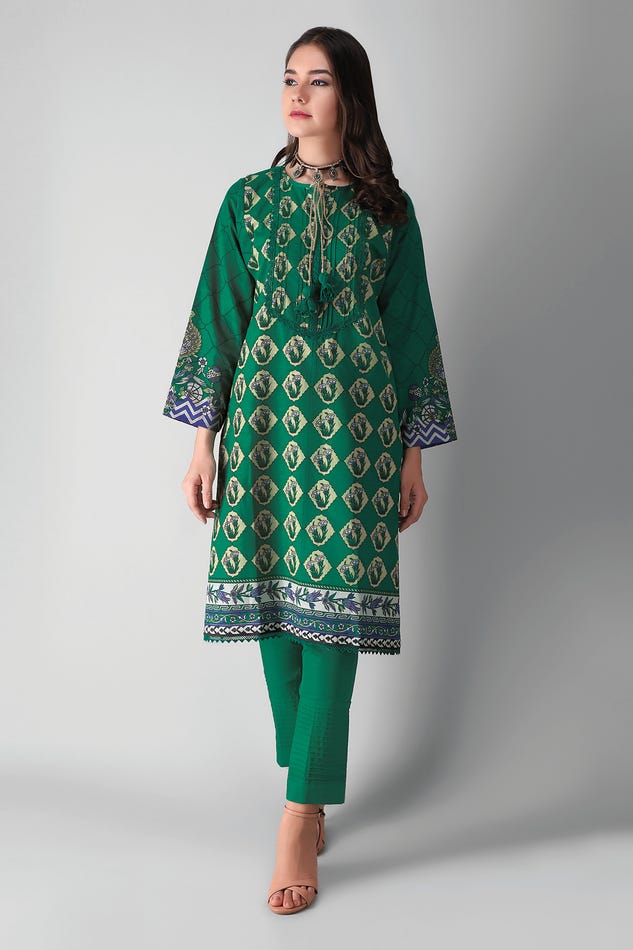 A beautiful khaddar green color printed kameez and pants are available at sale price now for PKR:1990 PKR:1393 Only.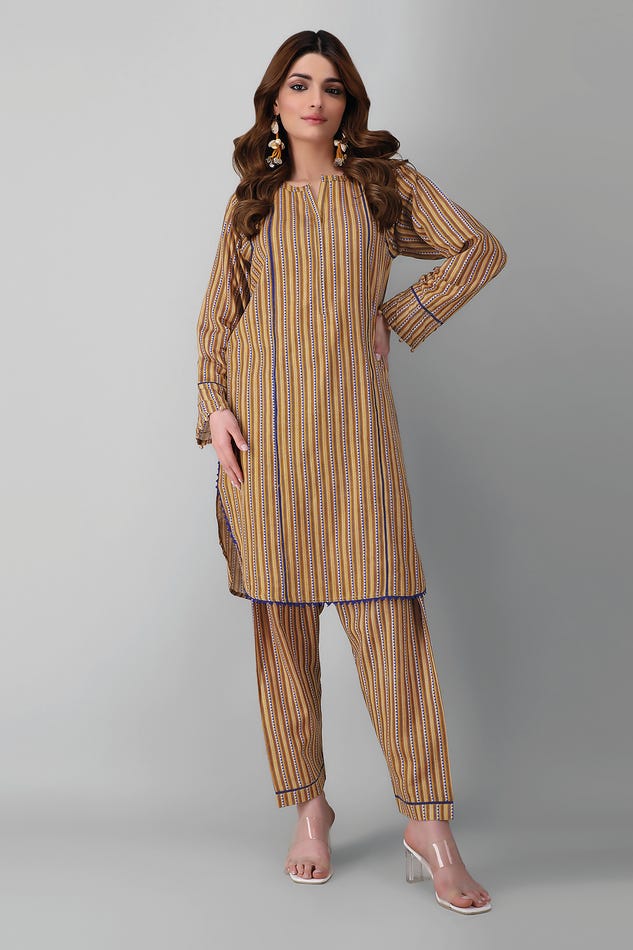 Stylish Printed Light Khaddar 2-Piece Kameez Pant Rs.2090 Rs.1465 Only.
Khaddar Printed Two-Piece Kameez and Pant For Trendy Women At Khaddi Sale Rs.2090 Rs.1465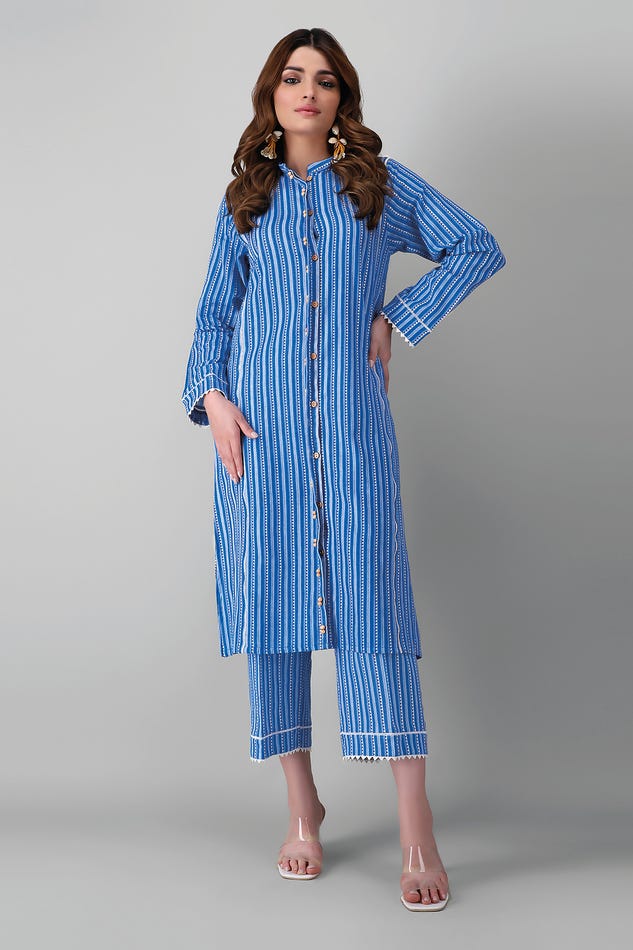 Light Khaddar Two-Piece Dark Color Printed Suit Rs.2090 Rs.1465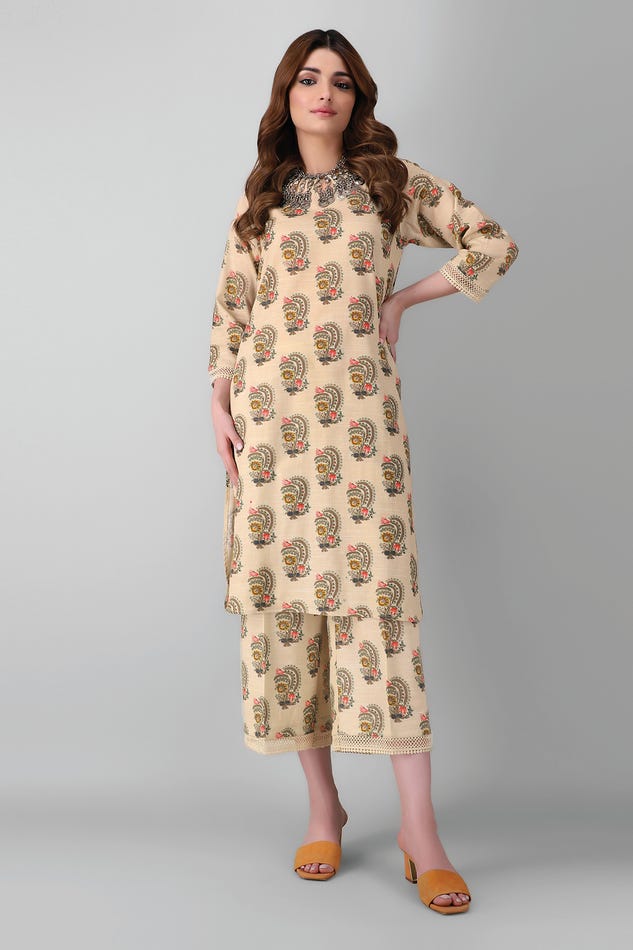 Dark Khaddar Printed Two-Piece Suit at 30% Off Price Rs.2090 Rs.1465 Only.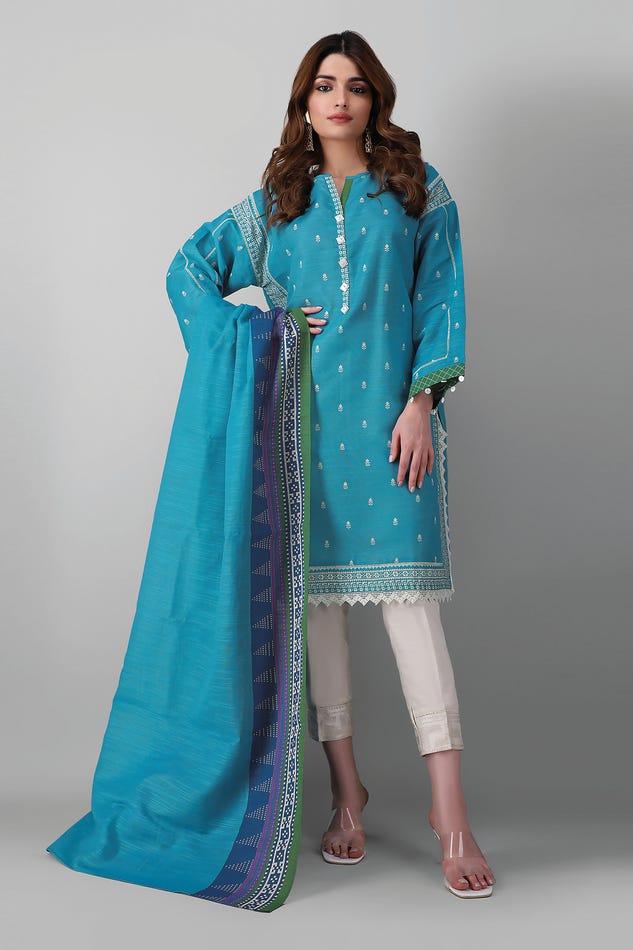 Lovely Light Khaddar Blue Color 2 Piece Suit For Women Available At Khaadi Sale Collection 2022 in Just Rs.2190 Rs.1535.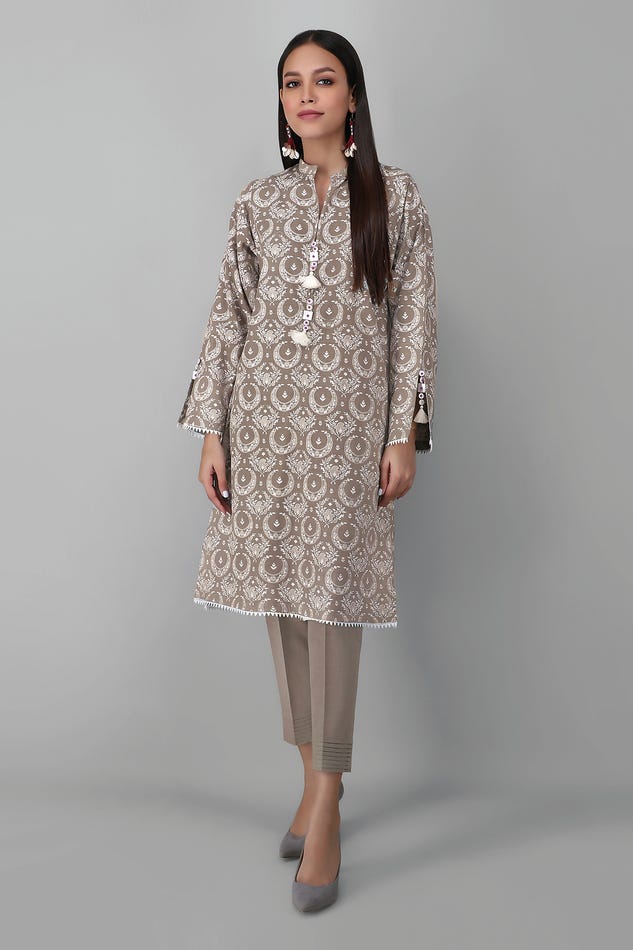 Dark Grey Color 2 Piece Kameez Pant for Trendy Wome's at Sale Rs.2290 Rs.1605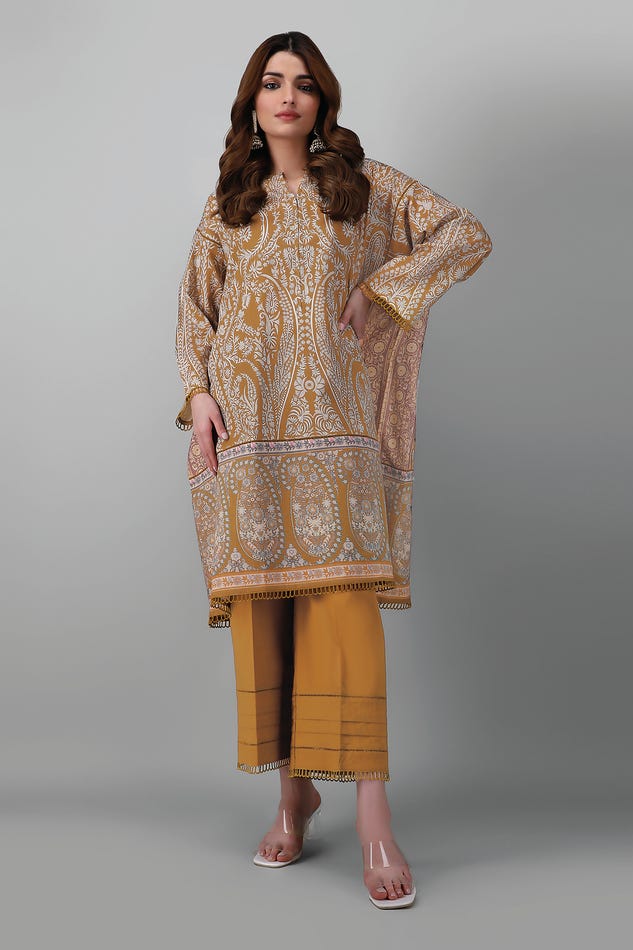 Polyester Viscose 2 Piece Unstitched Printed Suit Available Rs.2490 Rs.1745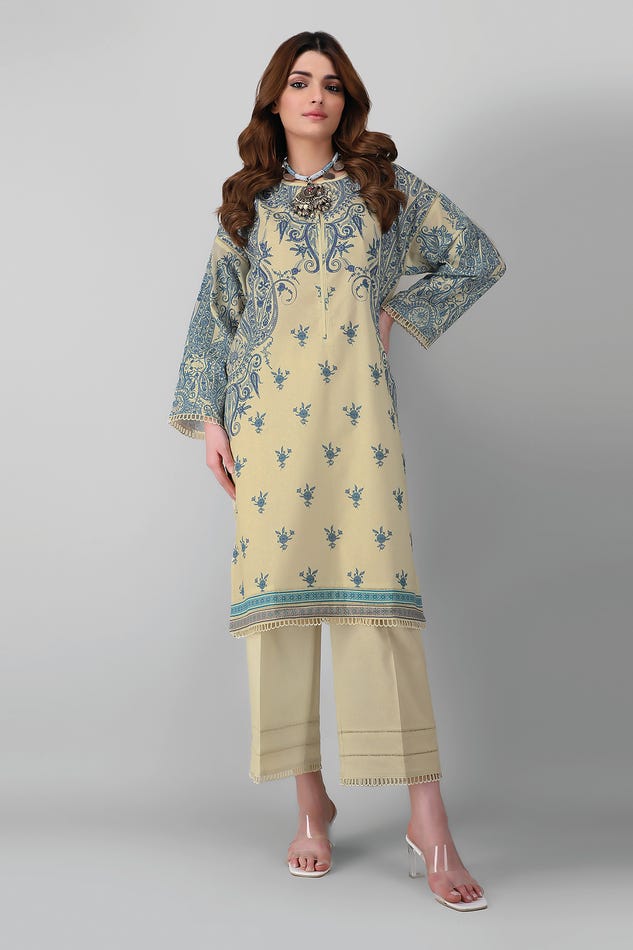 Unstitched Polyester Viscose 2 Piece Kameez and Pants For Ladies Wear Rs.2490 Rs.1745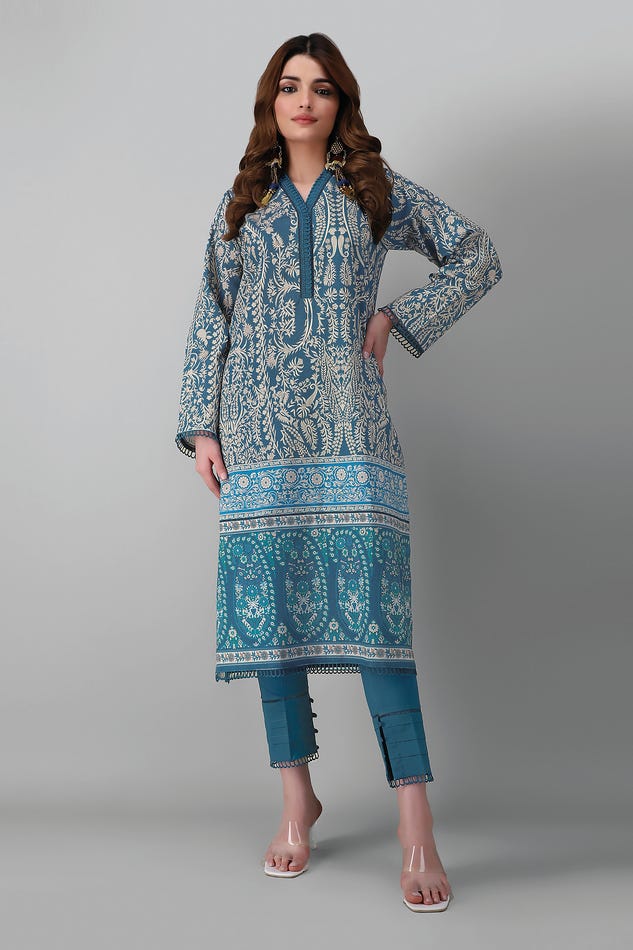 Blue Color Two Piece Khaadi Kameez and Pants for Trendy Girls At Sal Rs.2490 Rs.1745