Top 10 Trending Eid Dresses Brands in Pakistan 2022
Eid Time and Shopping are on its extreme level – Pakistani designers designed dresses are also liked at international level by people as same as the other top designers of the whole world. As you know it is the Holy month of Ramadan Kareem and Eid are coming soon. Hence Pakistani women are worried about their dressing and fashion this Eid 2022. It is the nature of every woman that she wants to look better than others. That's the reason all the women want to choose the best for the coming event. Eid dresses 2022 by Famous Pakistani Designers shop online.
A variety of trending dresses has been launched by all the famous designers of Pakistan. The famous Pakistani brands such as Sana Safinaz, Maria B, Gul Ahmed, Junaid Jamshed, and Alkaram Studio is at the top in the shopping selection of Pakistani ladies
Eid-ul-Fitar dresses by Famous Pakistani Designers 2022 Ideas
A number of ladies like to buy unstitch dresses on the other hand many ladies like to buy stitch dresses. Therefore these famous brands and top designers have launched their masterpieces in both stitches and unstitch versions.
Alkaram is a famous and expensive brand in Pakistan. It is the brand having the most experienced designers. The dresses of this brand are also very attractive and worth seeing. In the collection of Alkaram stitched dresses, the noticeable thing is their rich stitching on the expensive stuff. Another feature of this brand is the stylish designs of the up-to-date time.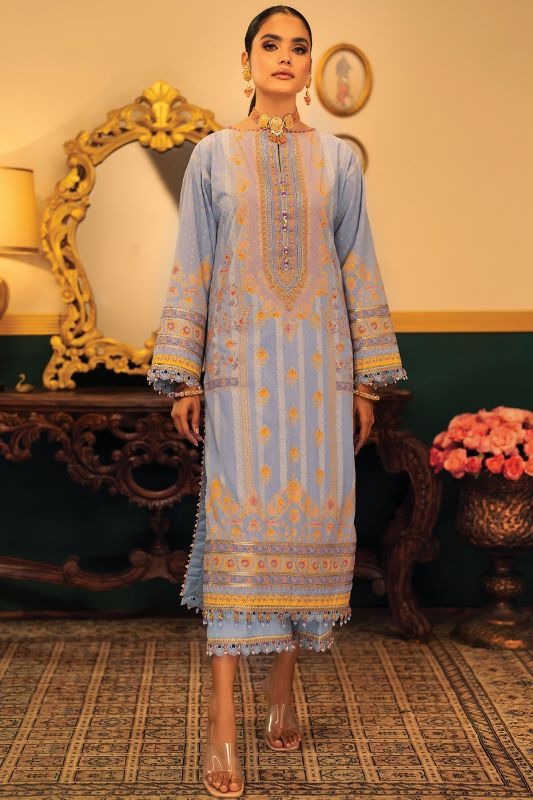 Girls can also buy matching material with their Eid dress at the same place under one roof. As this Eid Alkaram is providing matching handbags, a complete range of matching shoes, and lovely jewelry. So Alkaram is the best choice for those who want to save their time and want to buy a rich taste of this Eid.
Complete Colours Range by Maria B this Eid
If we talk about the rich colors range then there is only one option in the market which is Maria B. Usually, girls like to wear sharp and light colors as these types of sharp and light colors increase their natural beauty. Therefore Maria B is the best choice in the matter of the right colors selection of Eid dresses 2021.
                Perfect Eid Collection 2022 by Sana Safinaz
Eid-ul-Fiter is coming in a hot season hence lawn and chiffon is the top stuff for this coming Eid. Eid collection launched by Sana Safinaz contains the best stuff concerning the hot climate of Pakistan.
                Junaid Jamshed Eid Collection 2022
Junaid Jamshed is the top brand in Pakistan. It is famous for all types of stuff and dresses such as lawn, chiffon, and embroidery plus tilla. As you know in Pakistan tradition and culture is very essential for all the people hence embroidery work dresses are very famous among girls.
Best Printed Stuff for Eid by Elan
Printed and embroidered stuff for the coming Eid is available at Elan stores. Lovely prints for girls are available at Elan stores. These prints are very rich and look perfect on girls. For Eid, it will be the perfect choice for girls.
Lawn and Chiffon Eid stuff by Gul Ahmed
Gul Ahmed is the only name which is known by almost all the fashion lover women in Pakistan as well as in the whole world. This brand has launched the latest lawn and Chiffon up-to-date dresses with elegant designs for Pakistani girls.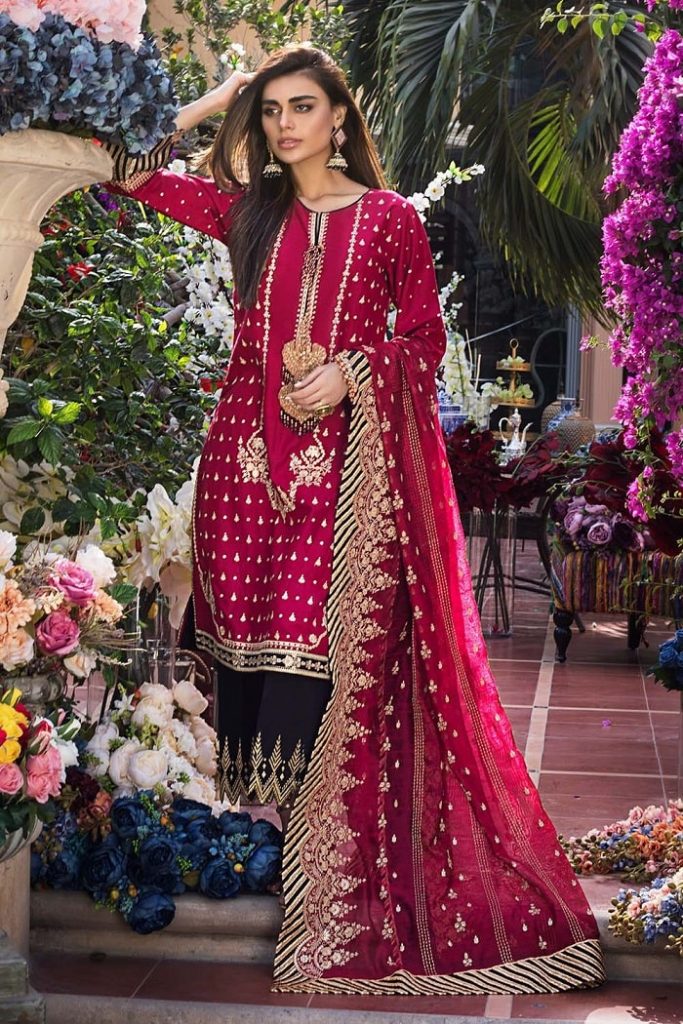 See More: Amazing Gul Ahmed Eid Lawn Collection