Kayseria Eid Unstitched Collection 2022 for Ladies
Kayseria Eid Unstitched Collection 2022 and all those related outfits searched by you are at hand on this page. Fashion is the only development whether it is winter or summer outfits. In the whole world, girls look more conscious about their fashion, outfits, appearance, makeup, and accessories.
Doing many possessions just because to get a perfect look? Hence we are here giving you some tips on "How to get a perfect and attractive personality!". It looks ridiculous to show off older fashion because it is the demand of time to wear the latest outfits according to time and current fashion.
New Kayseria Eid Collection 2022
Let's celebrate this Eid with Kayseria new style summer luxury suits. Furthermore, here you will find everything that your need for a dreamy look. Buy your favorite brand luxury, classic, bold eid dresses at sale prices.
If you are searching new kayseria Eid Collection 2022 in Pakistan online. Then you are at the right place to buy trendy eid dresses at affordable prices. Furthermore, kayseria brand is on the top brand list in Pakistan.
Kayseria Unstitched Festive Collection 2022
As we know after a few days the month of Blessing means "Ramdan" started. And with the onset of Ramadan, the markets are buzzing with shoppers. So are you ready for Eid shopping?  If yes then, here we are sharing a new eid unstitched festive collection for ladies. Now you can easily buy kayseria festive dresses at affordable prices.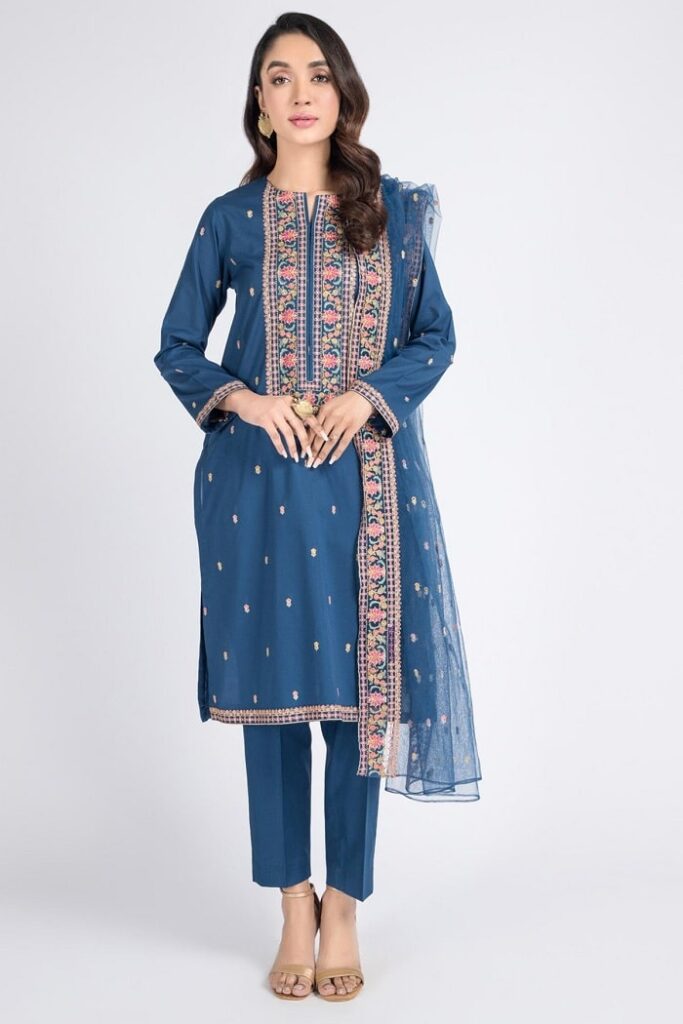 Cotton Embroidered Lawn 3 piece D.Blue Suit Available for PKR:10990/- Only.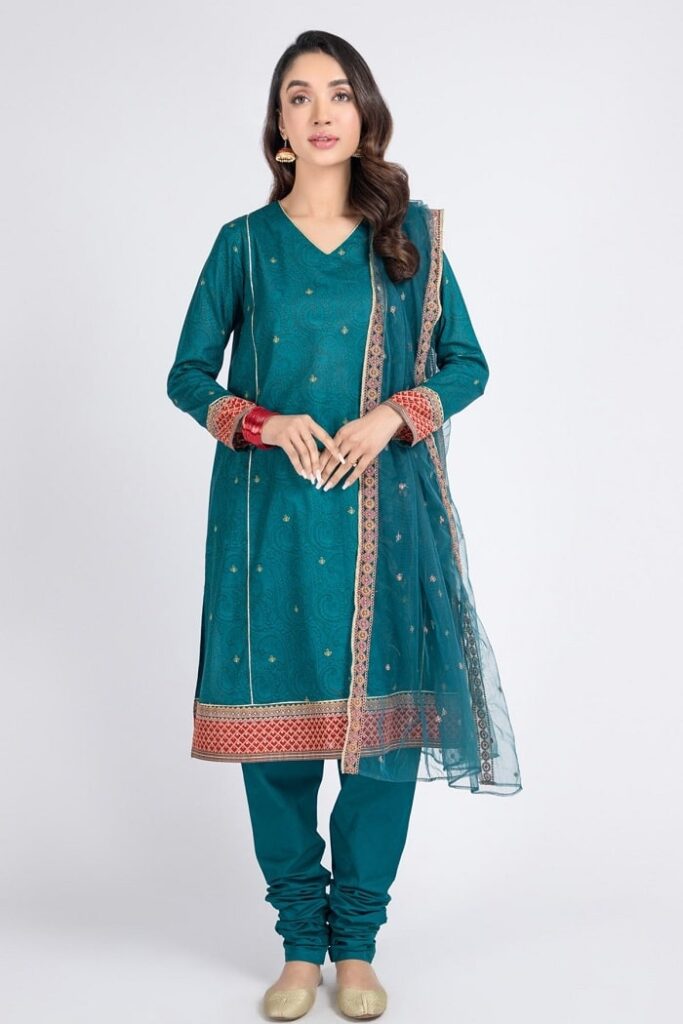 Printed Cotton Lawn Turquoise color 3 piece suit PKR:5990 Only.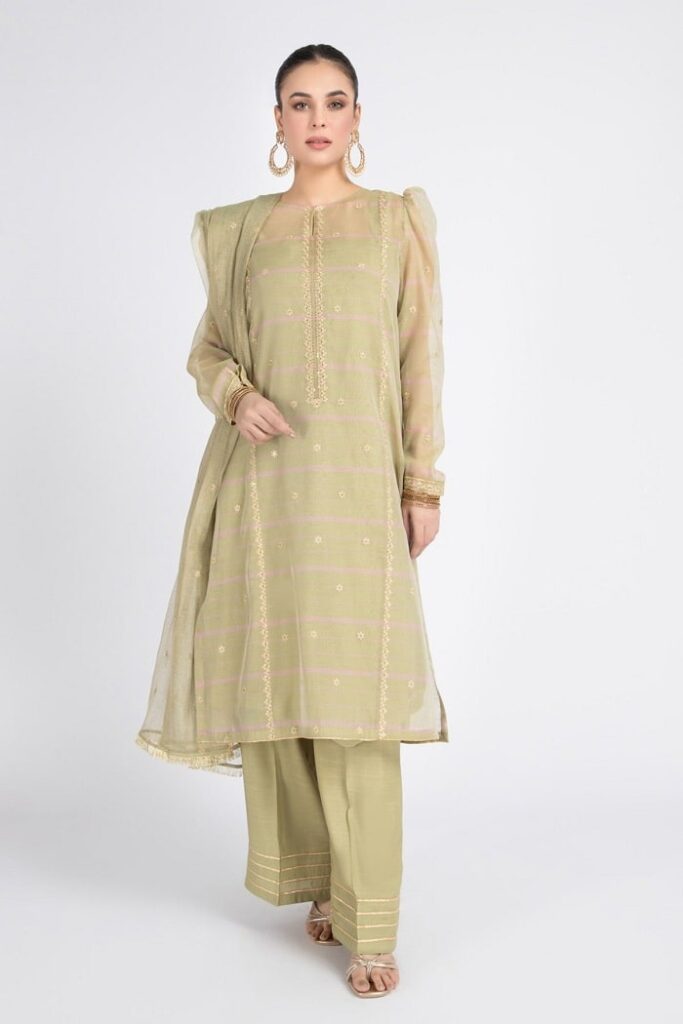 Olv-Gren Cotton Lawn Suit with silk shalwar available for PKR:10490 Only.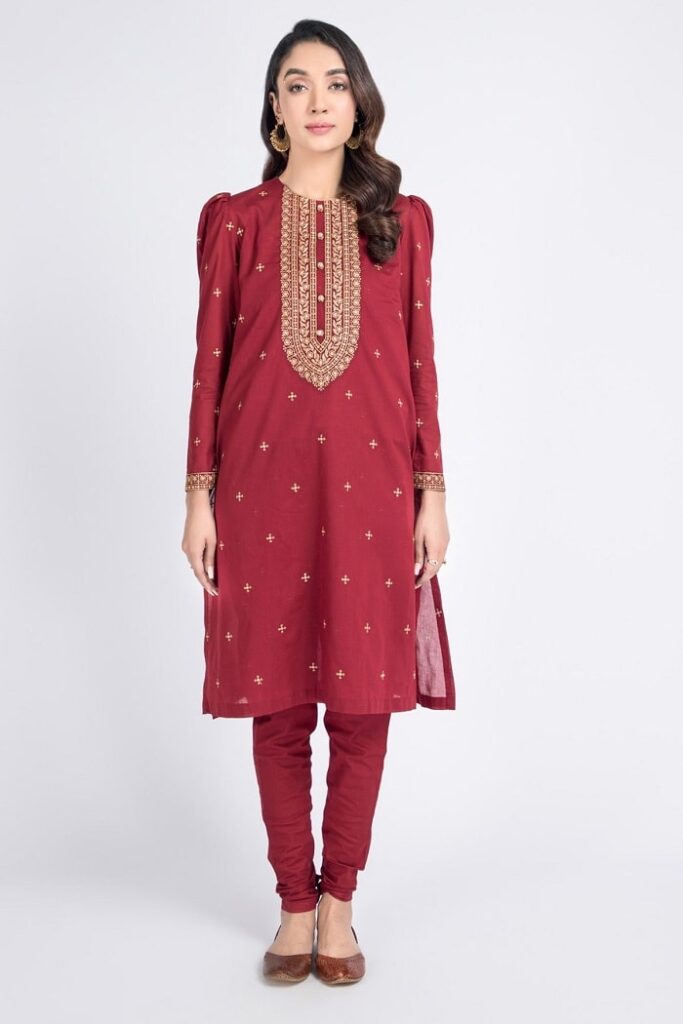 Maroon color cotton lawn shirt & shalwar and dupatta for Rupees:5490/- Only.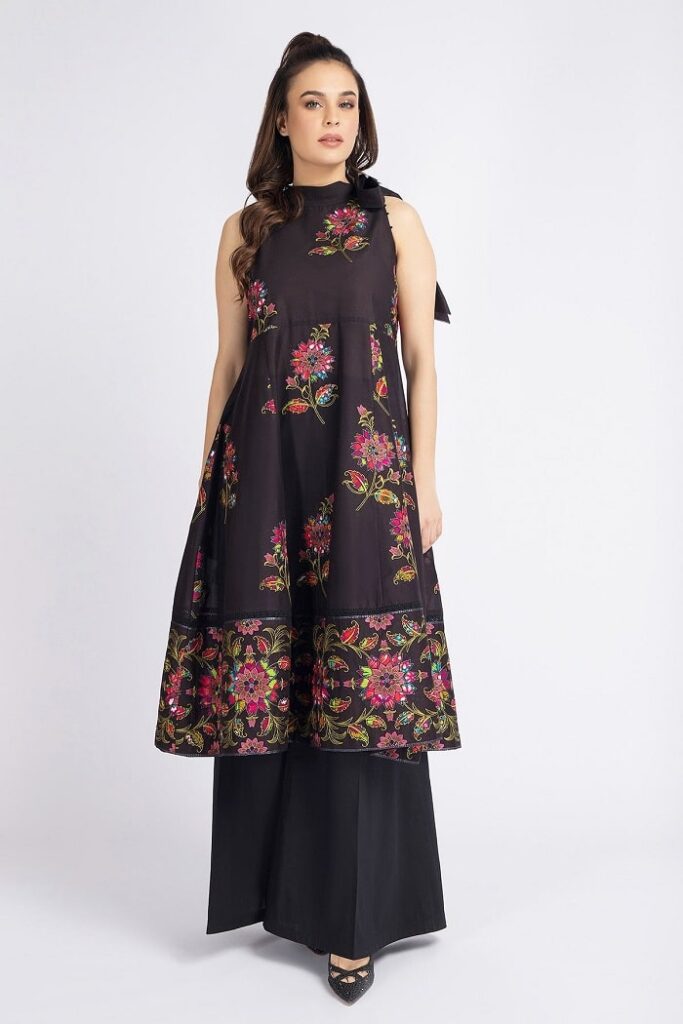 Black cotton lawn suit with multi-color floral print available for Rupees:10990/- Only.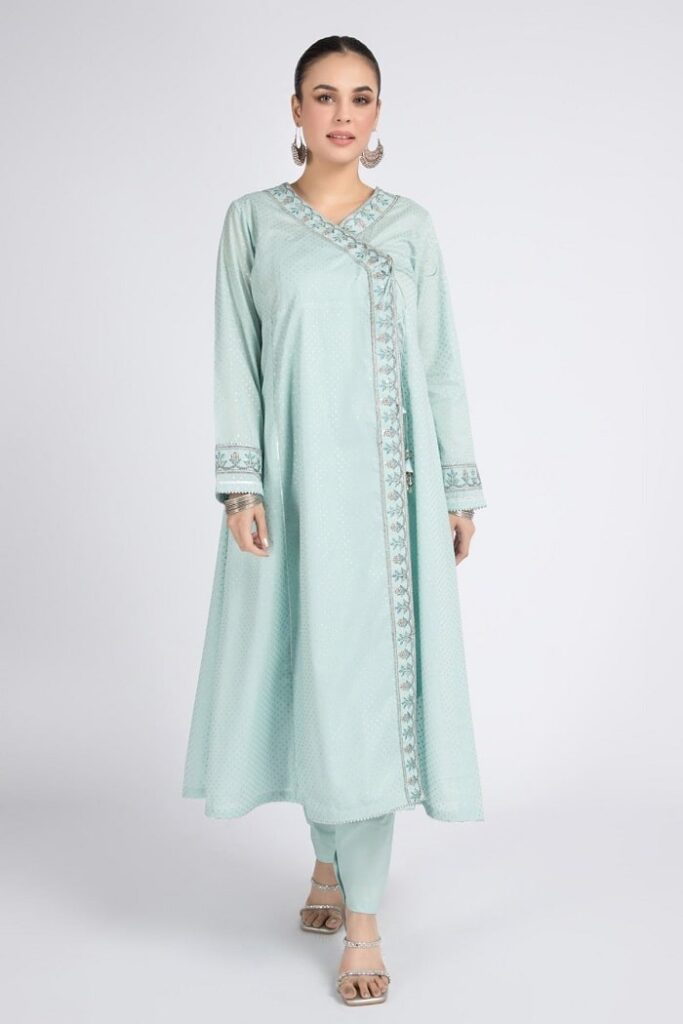 Printed & Embroidered sky blue color three piece suit for eid'22 available for Rupees:5490/-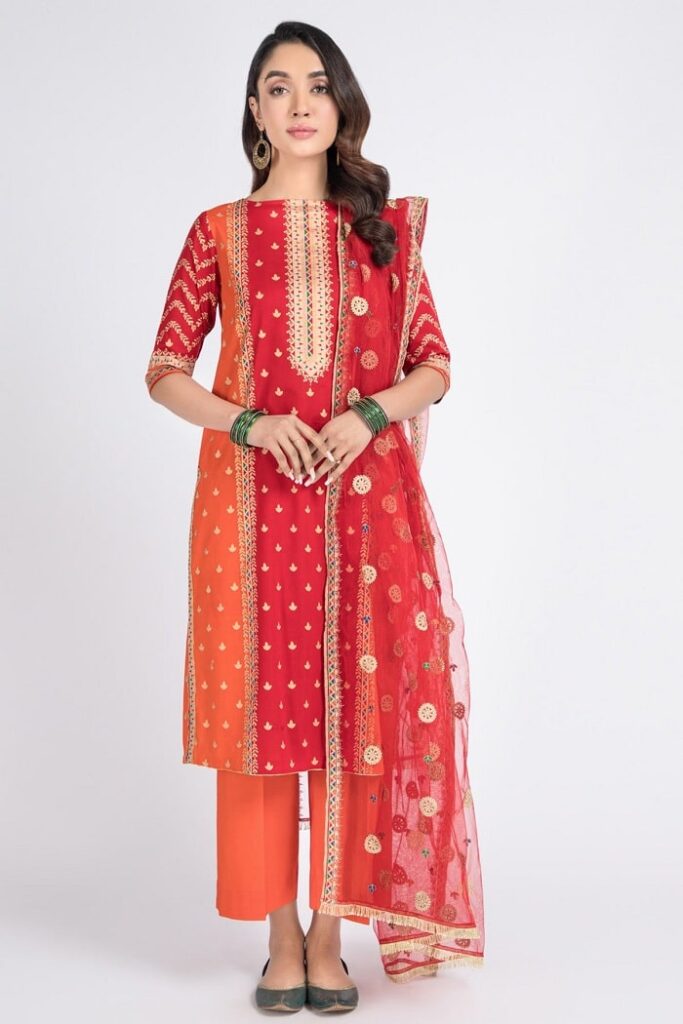 Stylish red and orange color's cotton lawn suit for Rupees:7490/- Only.
"Kayseria" Top Textile Brand
Pakistan has also turn out to be a hub of fashion while this fashion has been started by numerous famous brands in which kayseria is crown rated. in addition, among 10 famous Pakistani brands this brand has saved its position in the top rank. Before going to discuss the complete fact of this textile brand we have to talk about its history.
Kayseria Luxury Unstitched Eid Collection 2022 has many new designs. These unstitch shirts designs are designed by professional designers of the brand. This brand also gets so much fame just on the basis of quality stuff and tremendous designs. Experience, quality stuff, prints, colors, embroidery, formal and causal wearing, all these possessions make this brand ideal.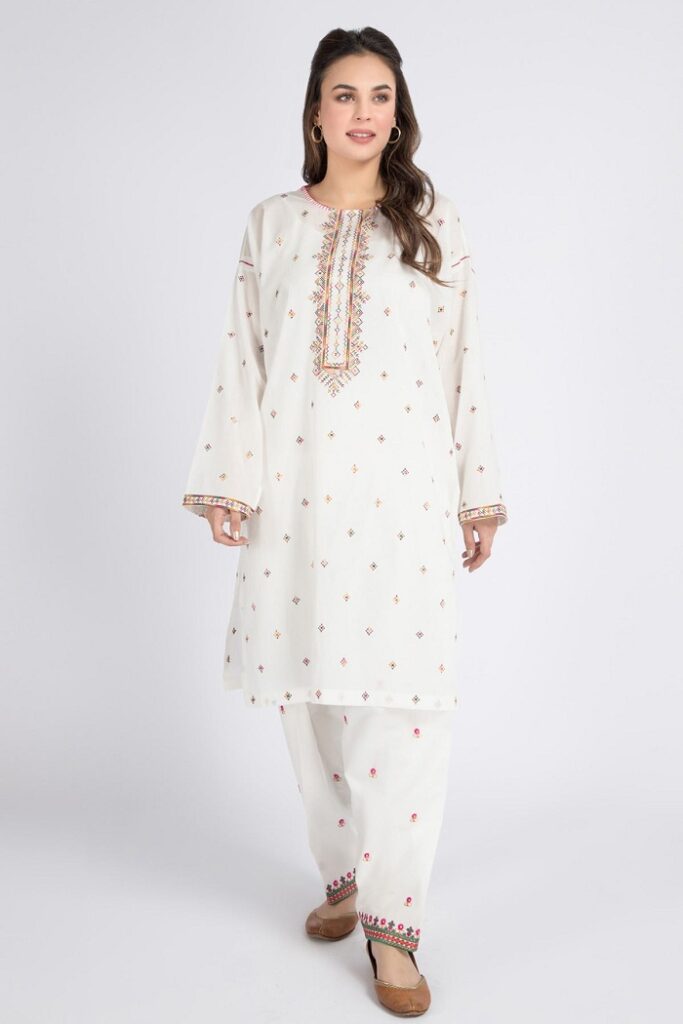 Cross stitch off white one piece for Rupees:3490/- Only.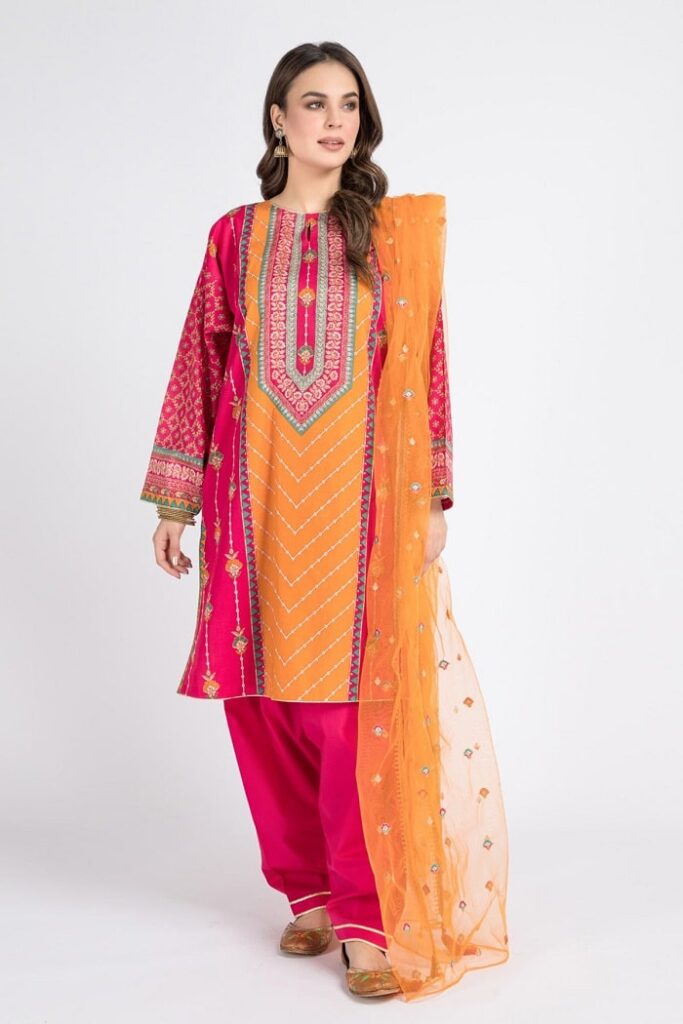 Banarsi style 3PC Cotton Lawn Suit for Rupees:6690/- Only.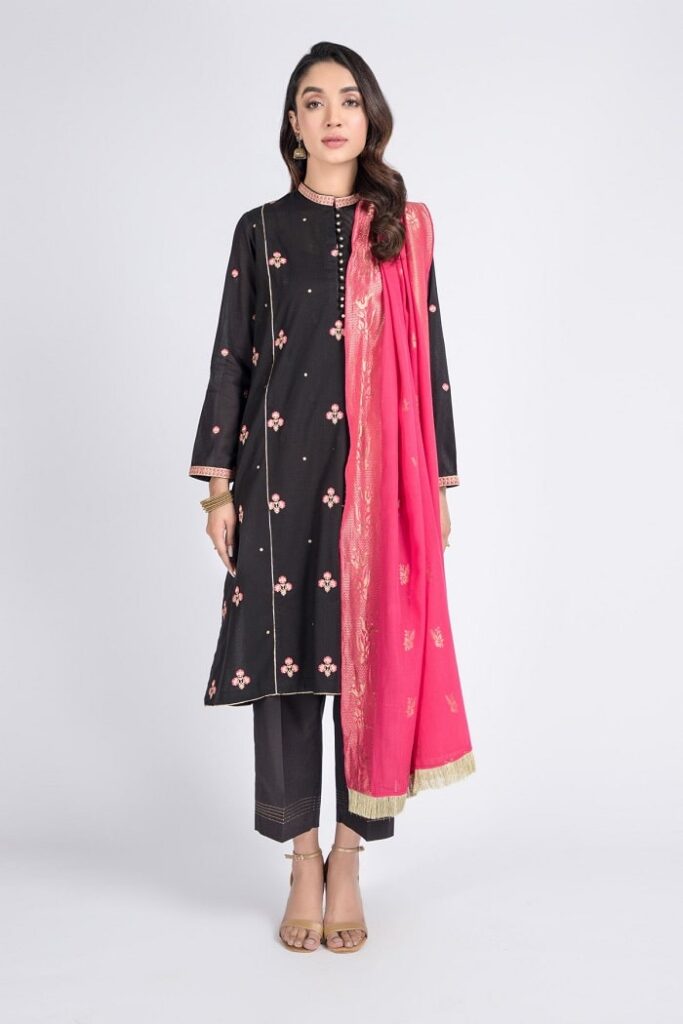 Kundan Zari black color cotton lawn 3 piece suit Rupees:7990/- Only.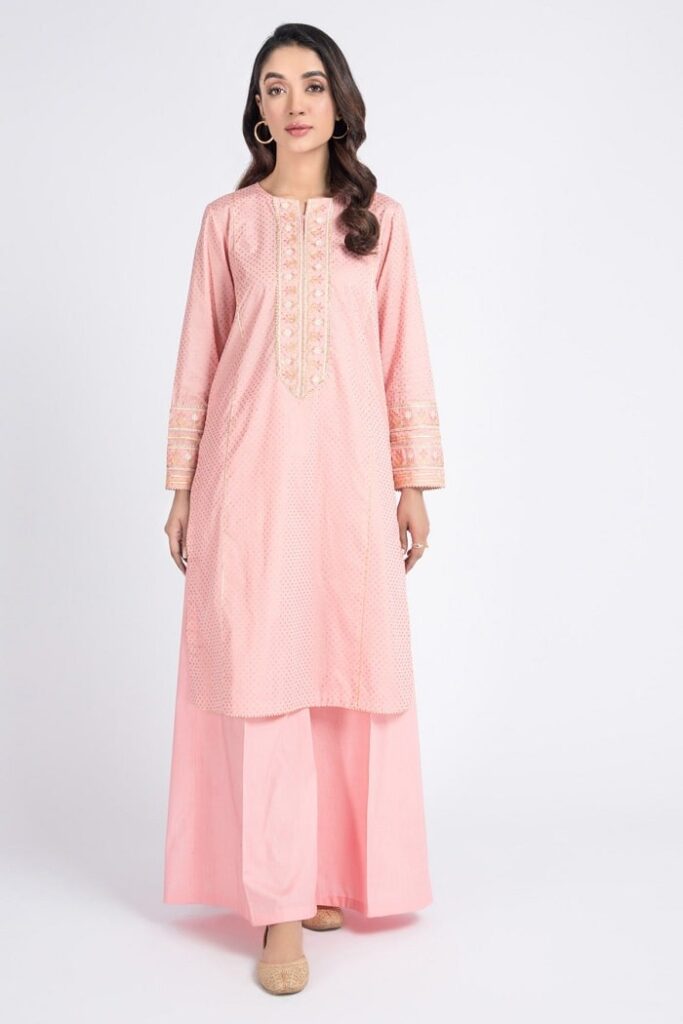 Pink floral printed & embroidered cotton lawn shirt and cambaric shalwar available for Rupees:5490/- Only.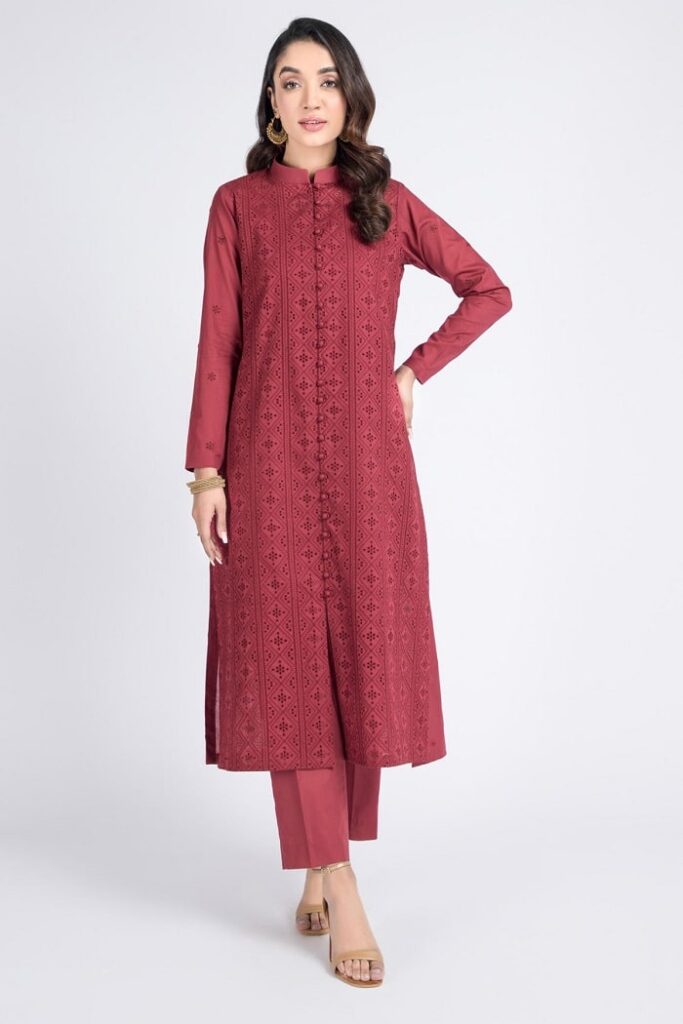 Tribal 2 piece embroidered cotton lawn suit for eid 2022 available only Rupees:5490/-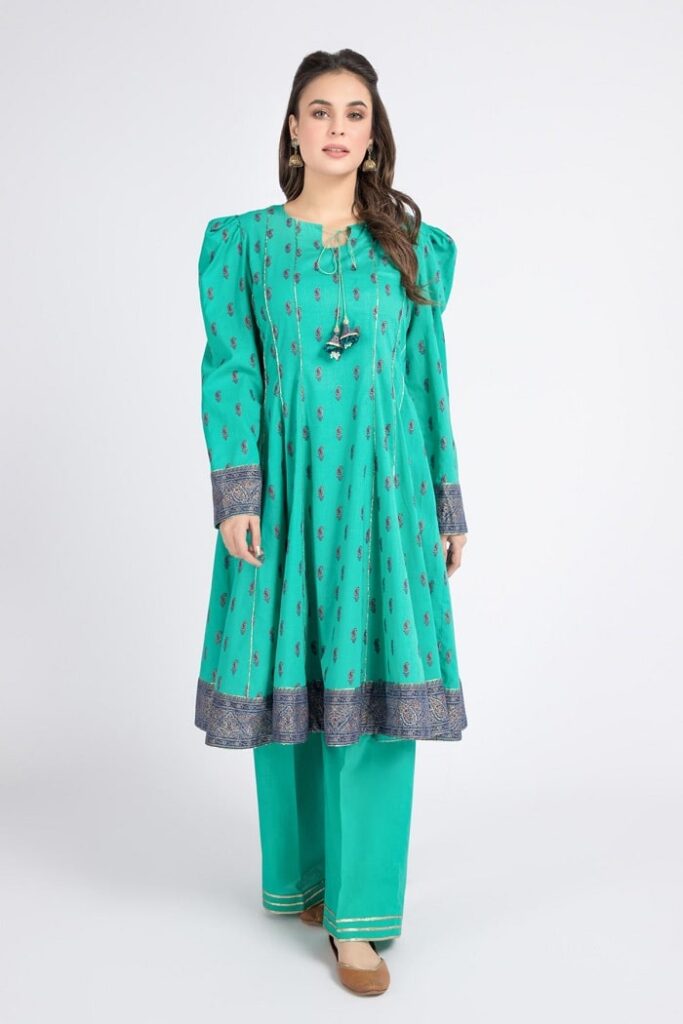 Banarsi sea green color lawn cotton shirt for Rupees:1990 Only.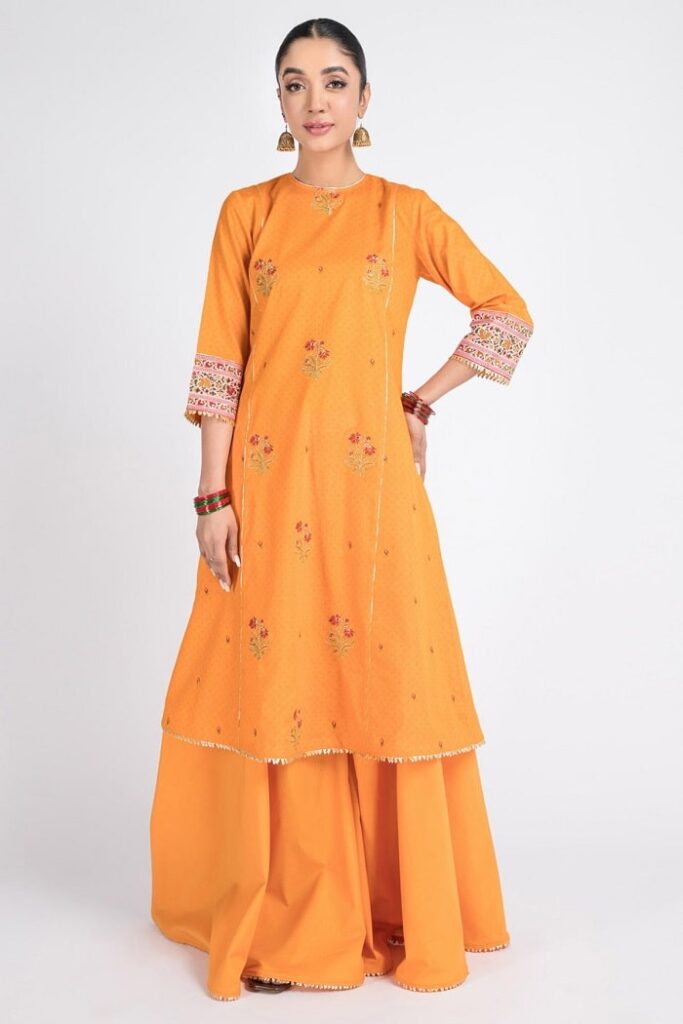 Beautiful Cotton Lawn yellow color suit for Rupees:2990 Only.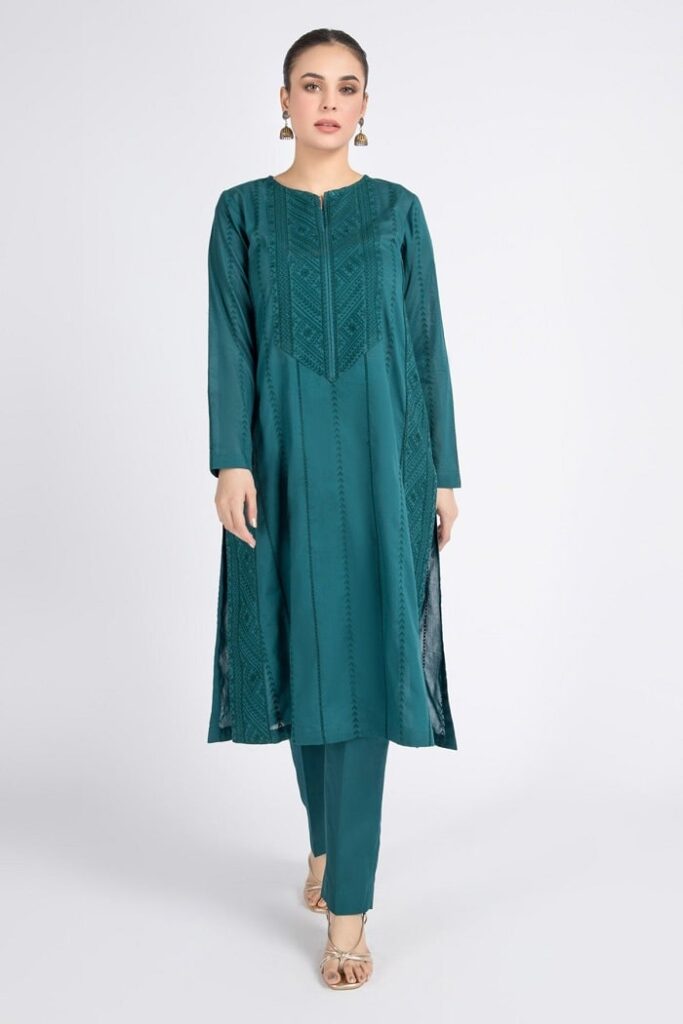 2 Piece Rupees:5990 Only.
Summer "Season of Celebration"
Not only for Muslims also for the people of other religions is the summer season special. summer is the season of celebrations, parties, weddings, and other functions. All these special events are frequently celebrated by people just because of the seasonal environment. furthermore, for this special summer season, Kayseria has a freshly launched 2022 unstitched collection having new unique designs and prints.
Best Eid Wear Cotton Lawn Pink Color 3 piece Suit by Kayseria brand for Rupees:5990 Only.
Indian Banarsi 3piece Green color suit for Eid'22 available only Rupees:4490.
Teal Green Banarsi style three piece suit for eid 2022 available only Rupees:4490 Only.
Collection Theme of Kayseria Luxury Outfits
Designers have kept the new theme for Kayseria summer Bari Eid collection 2022. As you know girls are getting bored after wearing the same variety of stuff. But now girls can wear a new winter collection having unique and all-time new designs, prints, embroidery, plane outfits are kept as best for both casual and formal wear.
Pink color kayseria 3piece luxury eid suit for Rupees:4490 Only.
Rupees:4490 Only.
Outlet & Online Store
In Pakistan, kayseria has many outlets present in major cities. For international customers the brand has introduced their online site, here you can place your online order. furthermore, a stylish dupatta with unstitched stitch, pant, and printed pant kept you most elegant. Anyone who is going to buy from this collection will feel satisfied.
Get trendy eid look with kayseria banarsi style luxury 3pc suit for Rupees:4490 Only.
Terrific progress in Color Assortment
Nature has gifted us with many heart-touching colors to adopt in our lives. However, the assortment is tricky. Several questions crop up. Which color will suit you? Perfect matching of mixed color & color combinations? All of these are complicated questions for girls. Answers to these questions have been provided by Kayseria's latest summer Eid collection 2022.
Stylish blue color cotton lawn printed 3 piece suit Rupees:4490 Only.