Sapphire Ready to Wear Winter Collection 2022 With Price
In this season, women are busy updating their winter wardrobes, with Sapphire Ready To Wear Winter Collection 2022-23 with 3piece, 2piece, and Kurtis. Sapphire new stitch khaddar dresses contain trendy embroidered outfits that are completely traditional.
Let's style up your winter look with your favorite brand of eastern wear tops and get a new classic look. All these given khaddar ready-to-wear suits are trendier for daily wear. Furthermore, now every woman can easily cover their formal winter occasions with the sapphire ready-to-wear winter collection 2022.
Sapphire Winter Ready To Wear Collection 2022-23
Sapphire is famous around the whole world for its engaging and new winter prints and vogue styles for the winter season of 2022. As we know sapphire is on the list of leading clothing brands in 2022. It's near the end of the year and mold is overflowing from each edge of the nation. Since there are only a few months remaining to get the most stylish and your favorite brand winter collection 2022.
Ladies are find something that is more stylish and beautiful to wear for the day. Furthermore, as we discuss above sapphire has a wide space to provide a great degree of the various scope of winter khaddar, linen, and luxury dresses with unique prints and styles.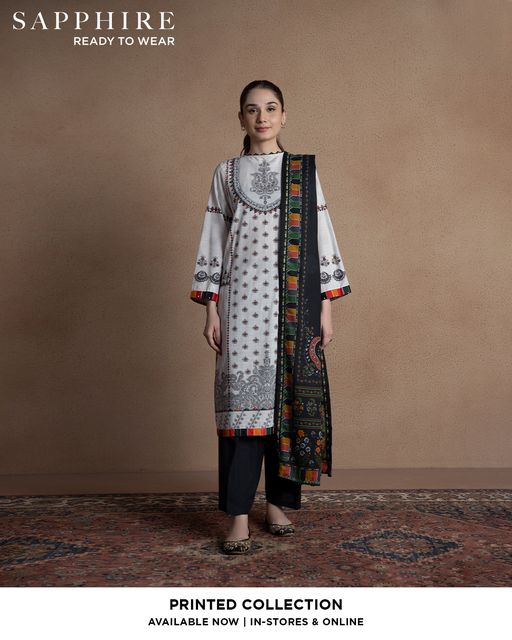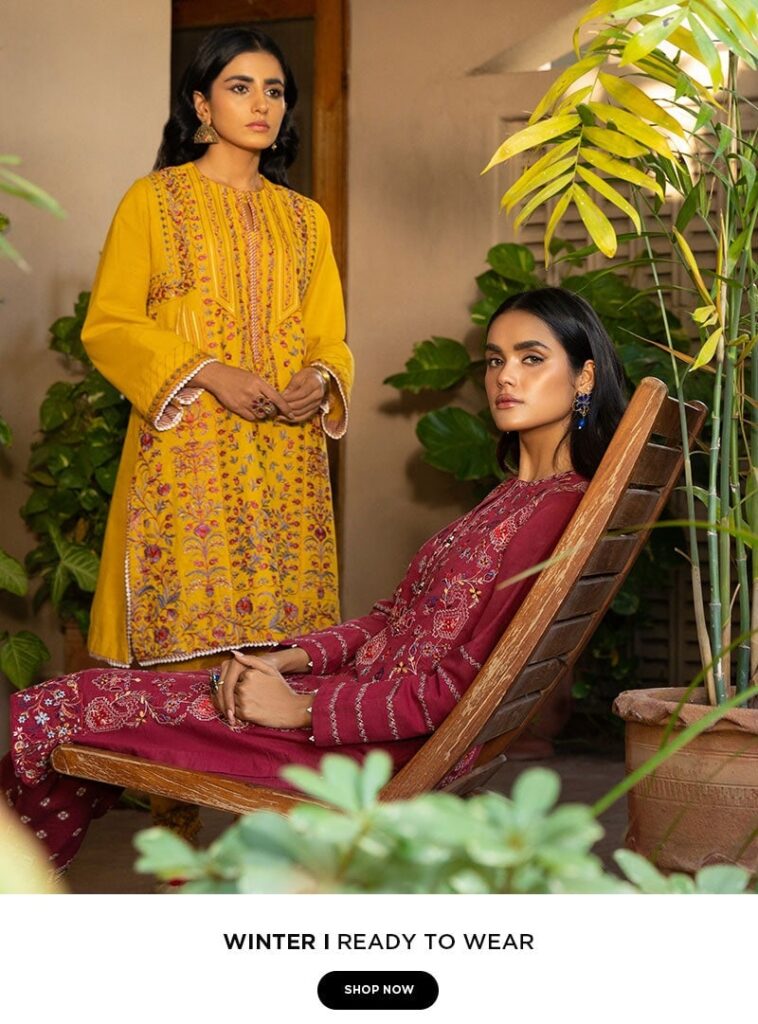 New Sapphire Winter Stitched Collection With Price
If we talk about sapphire always comes with traditional and more stylish outfits for women. This brand can provide unique styles of winter outfits and dresses at an affordable price range. New sapphire winter ready-to-wear dresses are more wonderful as compared to provides winter unstitched collection by sapphire.
Furthermore, sapphire also boosts tones of mixed white and dark colors that make this arrangement of dresses stunningly dazzling. It's light and striking and looks awesome when combined with monochromatic bottoms.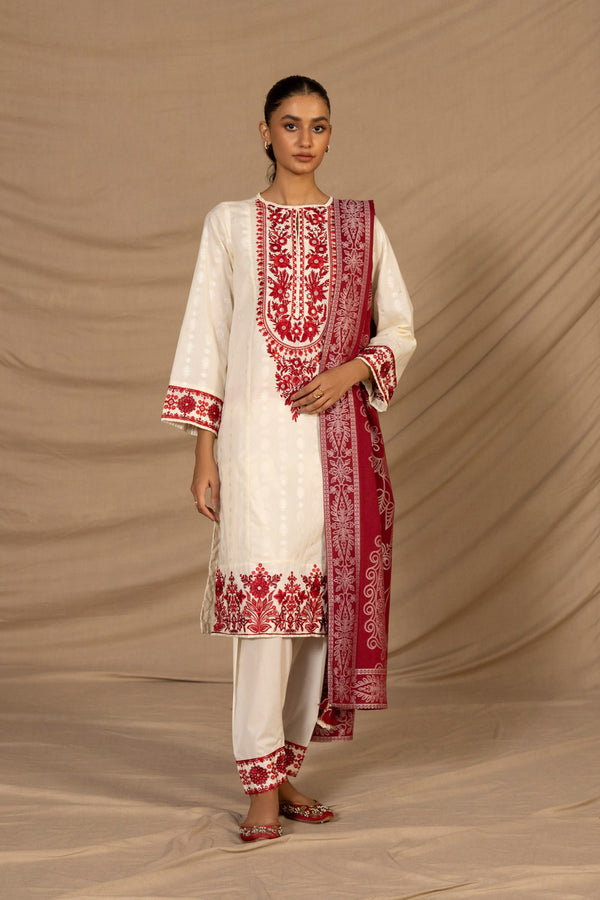 Stylish off-white color A-line shirt and trousers with maroon shawl PKR:11,990 only.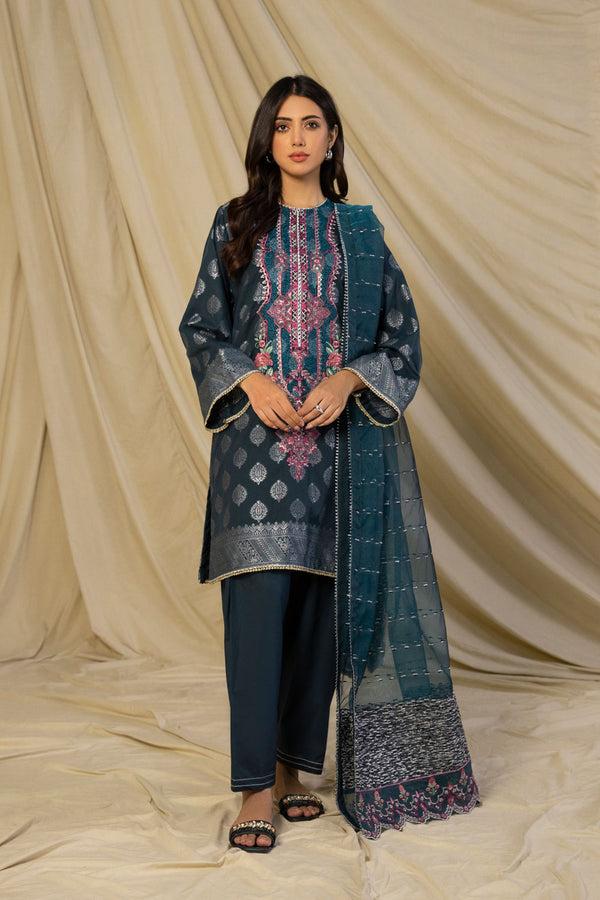 Sea green color stitched cambric 3piece embroidered suit for winter season PKR:11,990.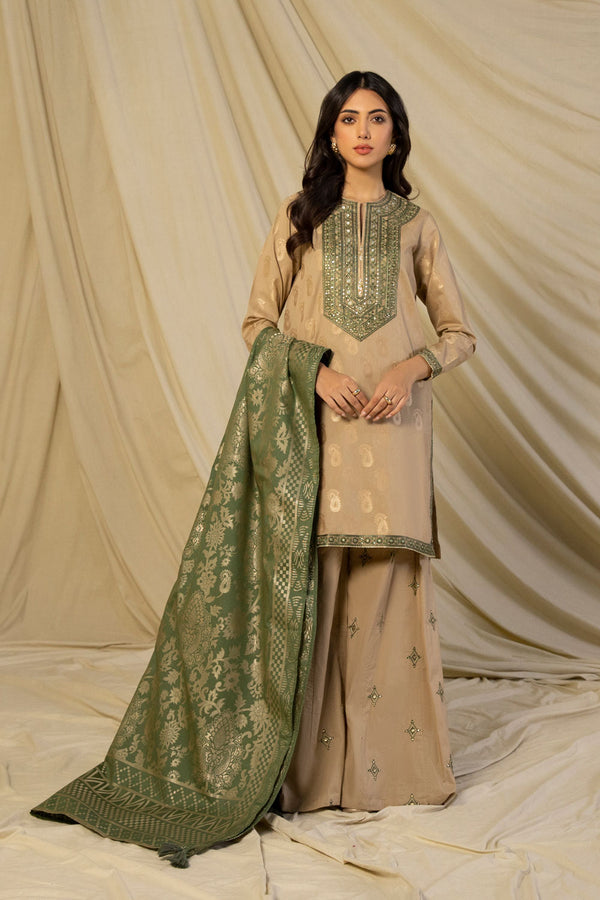 Let's elevate your winter look by wearing this brown jacquard embroidered stitched 3piece suit PKR:11,990.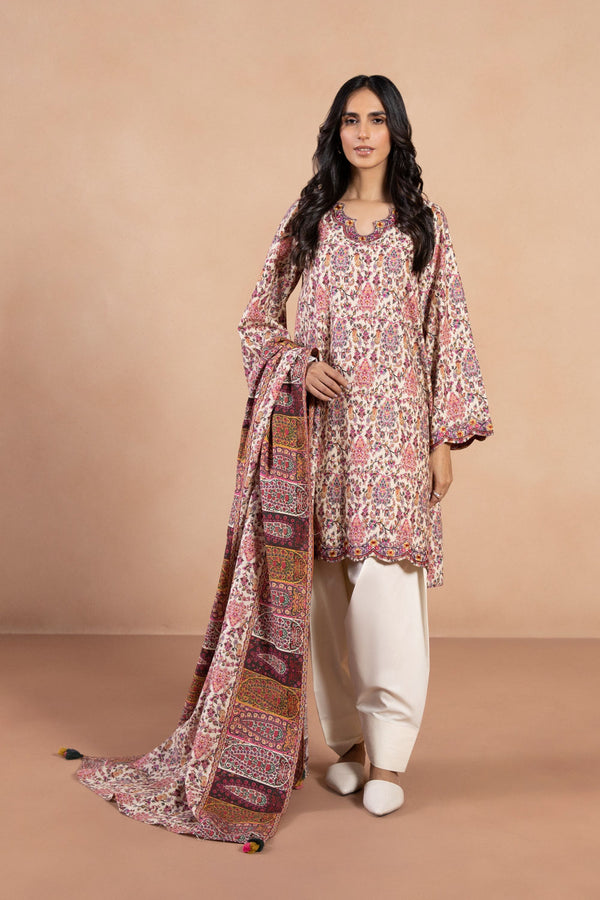 Let's get the graceful look with this multi-color printed khaddar dupatta available for PKR:1,790.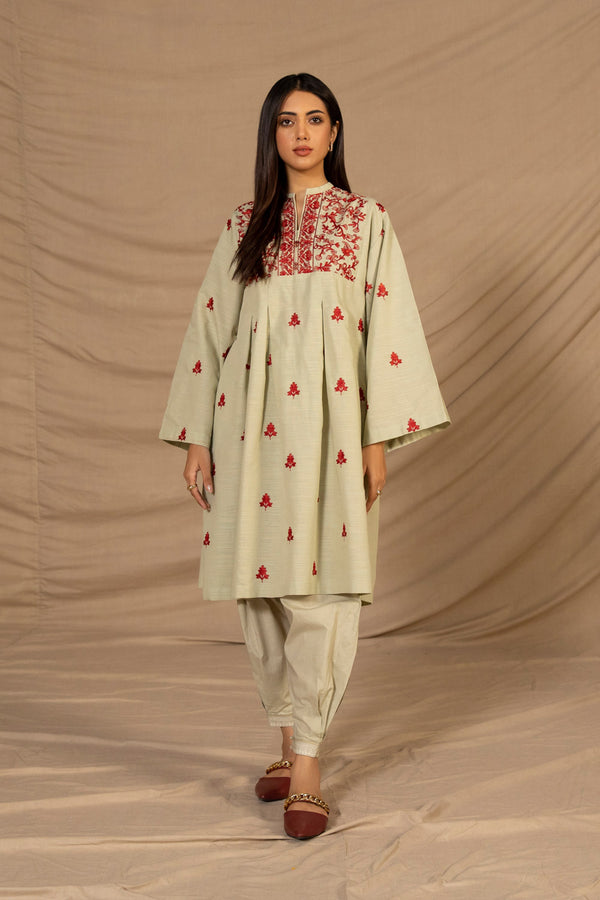 Ladies ready to wear pret kurta PKR:4,990 only.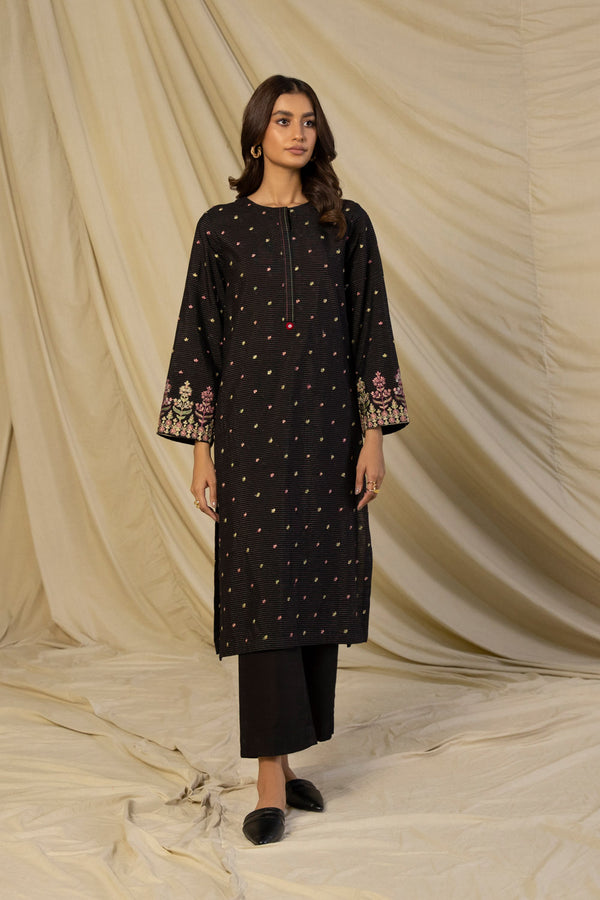 Embroidered zari khaddar shirt PKR:4,490.
Brown khaddar embroidered A-line shirt for perfect winter look PKR:4,990.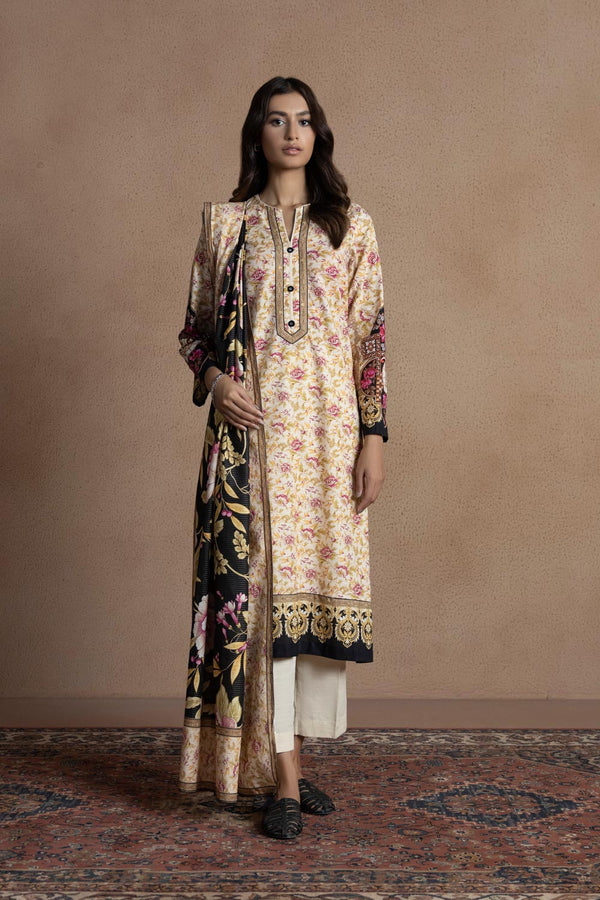 Get a graceful winter look with this off-white printed khaddar a-line shirt, trousers and dupatta PKR:6,990 only.
Black printed A-line frock with matching pant and multihued dupatta PKR:6,990 only.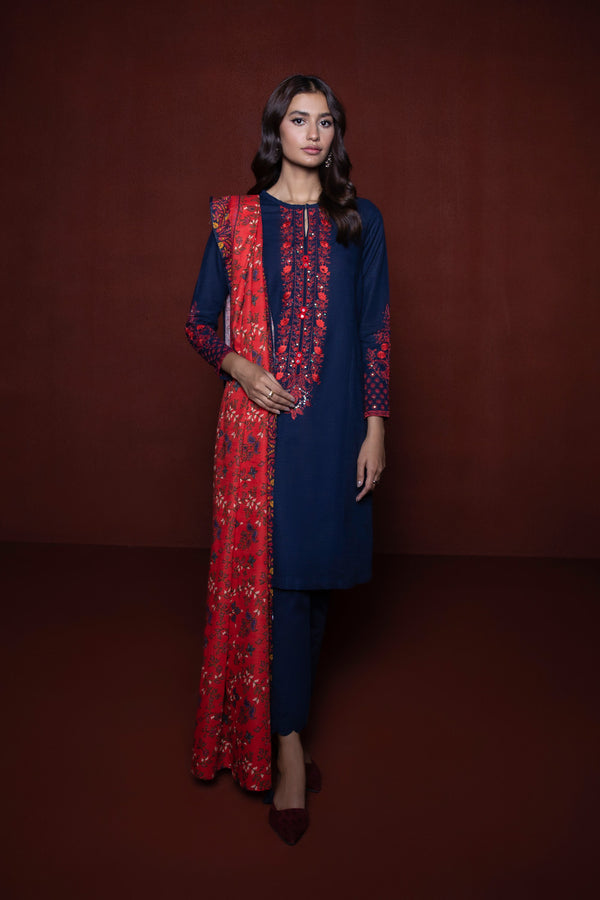 Blue khaddar printed embroidered 3piece ready to-wear suit PKR:7,990.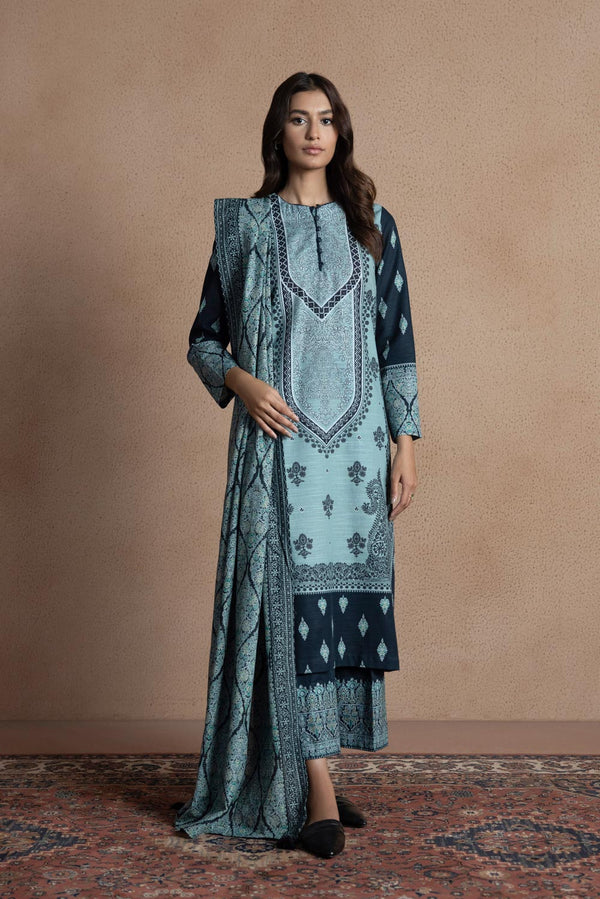 Elevate your winter style with this sea green khaddar 3piece stitched suit PKR:6,990.
Embroidered neckline khaddar blue shirt with printed shawl PKR:6,490 only.
Update your winter wardrobe with this purple color embroidered shirt and printed shawl PKR:6,490.
Beautiful green color khaddar A-line frock with tulip shalwar PKR:5,490.
Strut in style in this black printed khaddar shirt with an off-white shawl PKR:5,490 only.
New Ideas Winter Shirts for Women's 2022 Shop Online
All of these formal winter ready-to-wear dresses are providing a unique and stylish look in an affordable price range. The price and prints will lead you to the wild with the scope of winter prints. Gets a well-known look of winter ready-to-wear shirts, don't worry if your age is over. Sapphire has specially designed all of these dresses that can be worn with dupattas, shirts, etc.
Sapphire winter ready-to-wear dresses are decorated with pretty prints dupattas in linen, khaddar, karandi prints. Want to feel more stylish and wonderful with sapphire winter dresses 2022.
See More: Top 11 Winter Clothing brands in Pakistan 2022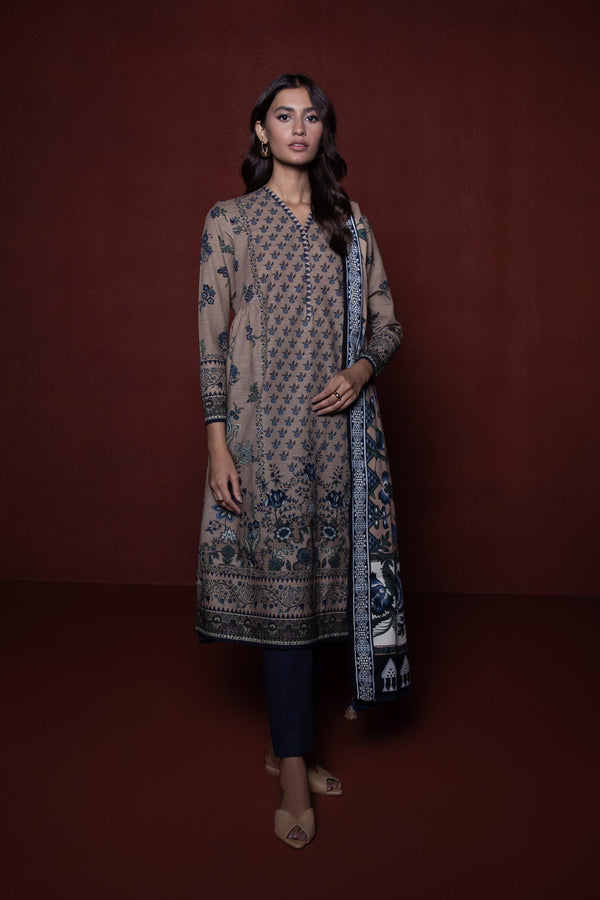 Stylish printed peanut color khaddar a-line shirt with blended shawl PKR:5,490 only.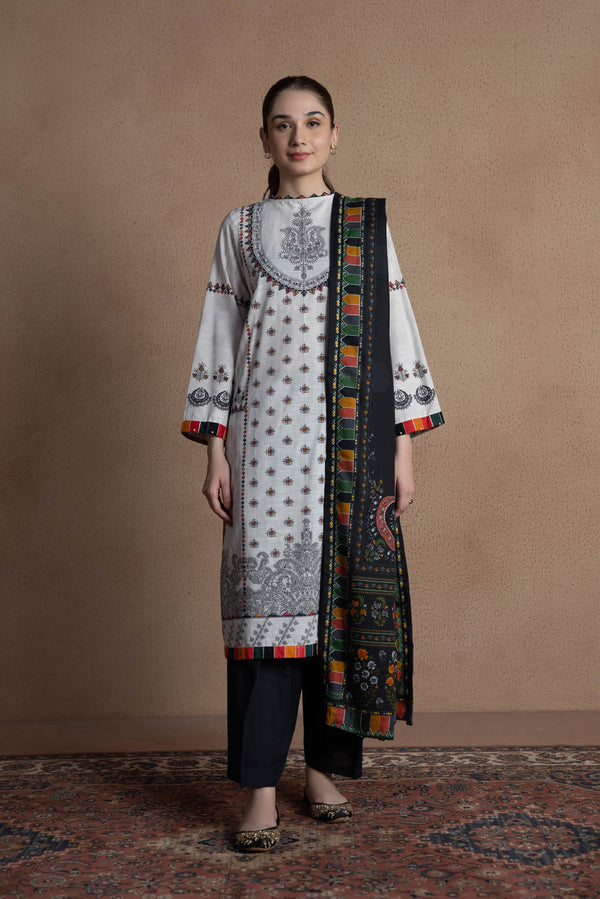 Let's buy a graceful winter khaddar off-white shirt with a black blended shawl PKR:4,990 only.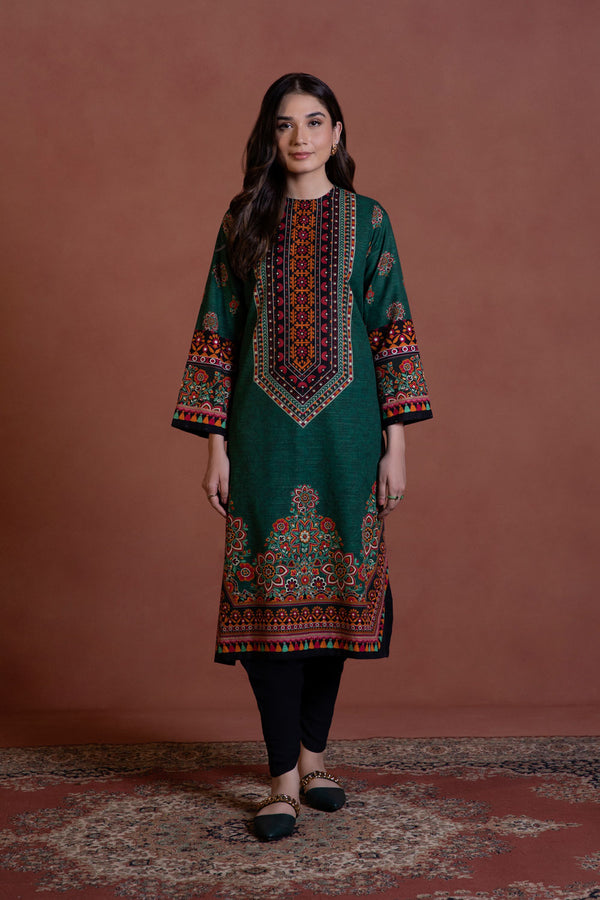 Multi-color printed khaddar A-line shirt PKR:3,490.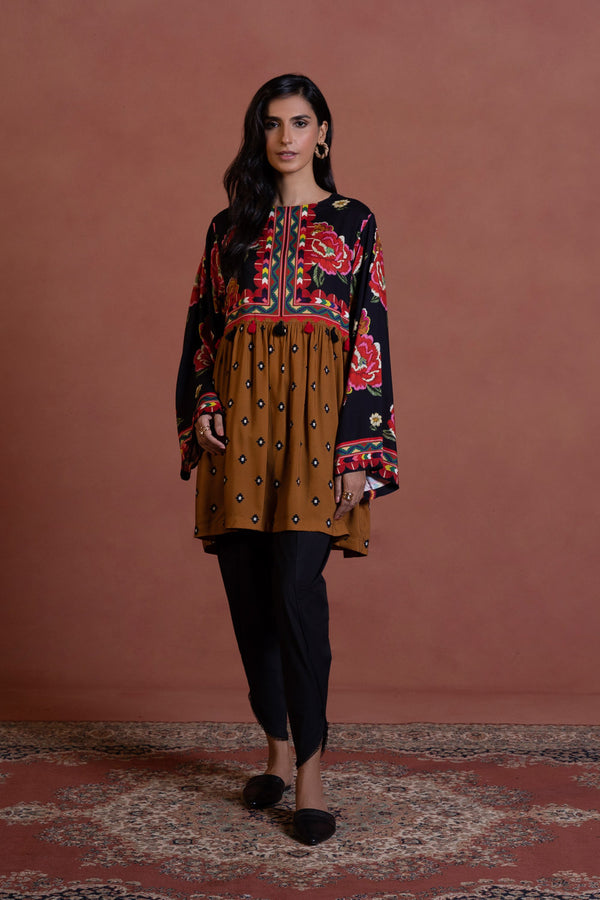 Printed viscose linen shirt PKR:3,190 only.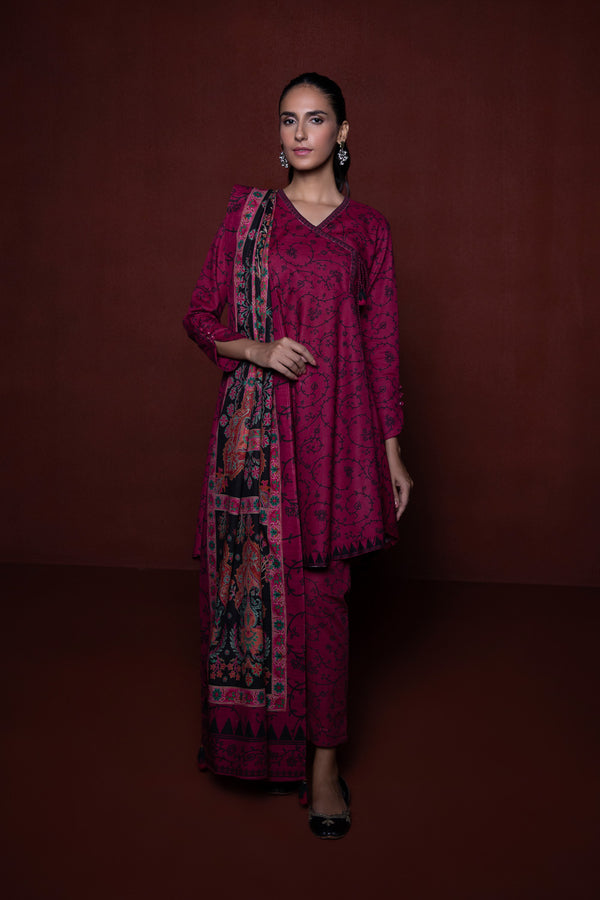 Multi-color khaddar pret dupatta for winter season PKR:1,790 only.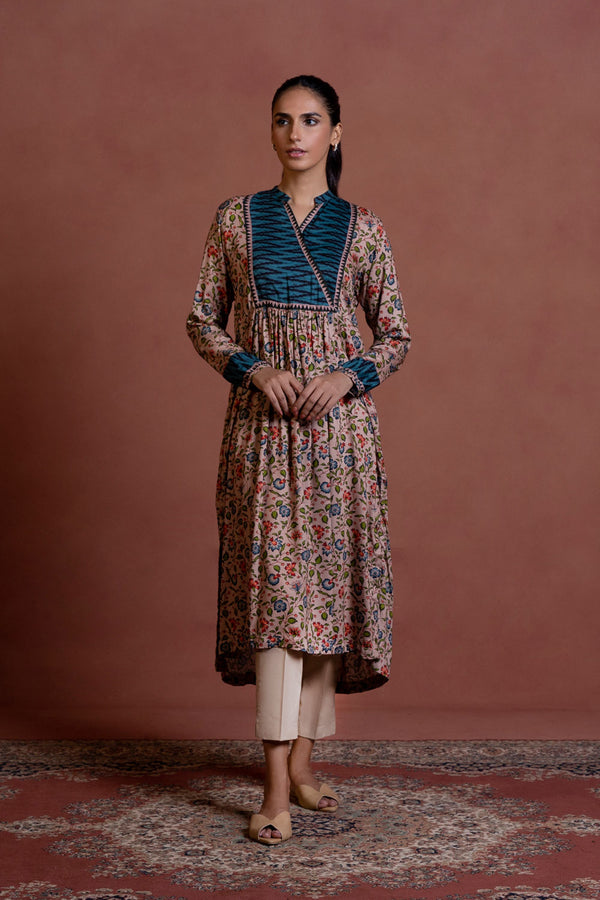 Long-length peanut color linen frock for women PKR:3,490 only.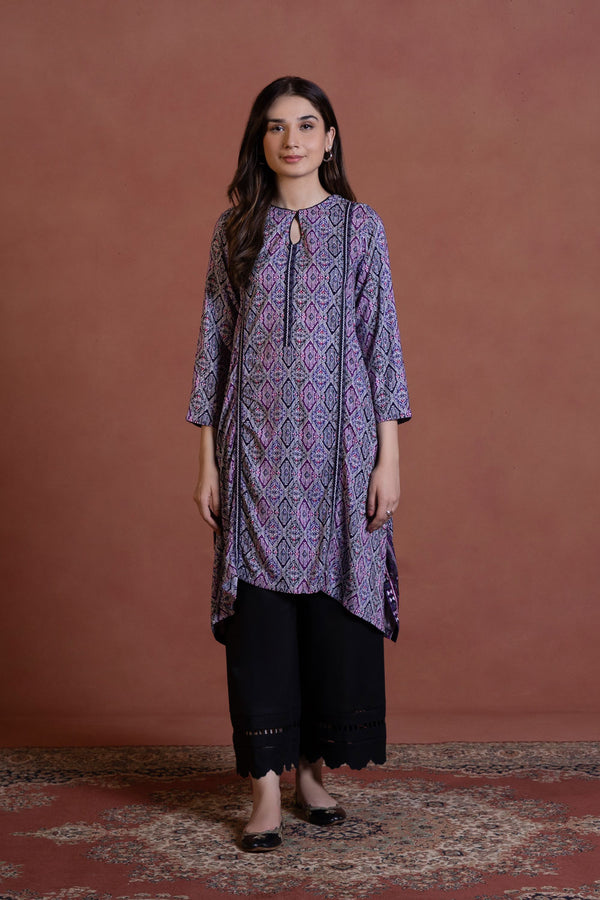 A-linen printed multi-color linen ready-to-wear kurta PKR:3,290 only.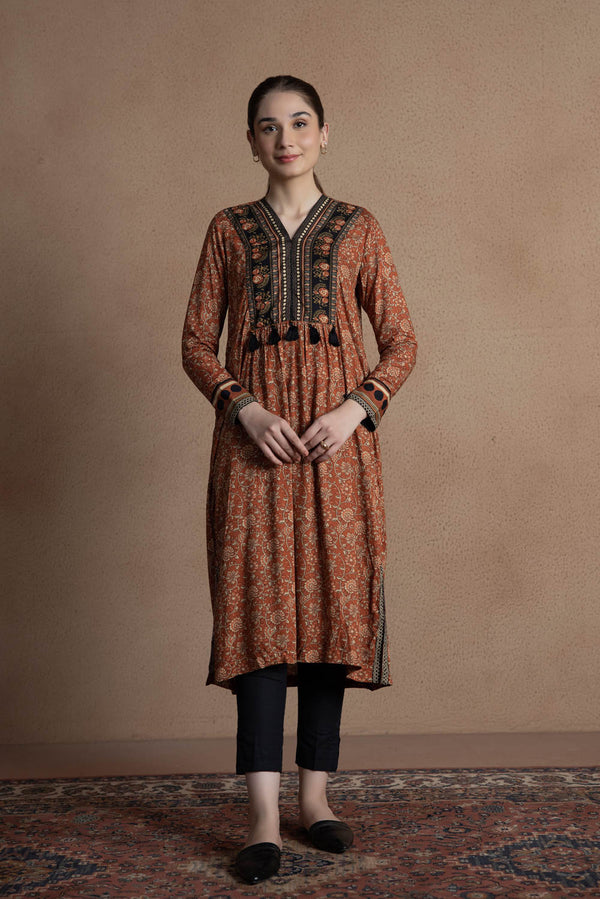 Printed viscose linen shirt for women PKR:3,490 only.