Kayseria Shawls Winter Luxury Collection 2023 With Price
No summer season is moving with its tremendous performance in Pakistan. And everyone finds the best Kayseria Shawls and luxury winter collections 2023. All leading clothing brands and designers are busy publishing their new winter arrivals for men, women, and kids' wear in 2023. This month we published almost 50+ winter collections by leading clothing brands. Furthermore, some brands are pending their winter collections such as J. Junaid Jamshed, Warda, Saya brand.
Here today we will discuss the new arrival kayseria winter shawls & luxury collection for women. It is the first luxurious winter collection by kayseria brand in 2023-2024. This brand is committed to always providing the best fabrics to customers. Furthermore, kayseria brand working since 1985, and always launch fancy & unique style outfits for women.
Kayseria Luxury Winter 2PC Suits for Women With Price
Furthermore, the Kayseria brand always shares new beautiful color outfits for women. As we can see all these dresses look eye-catching and fresh. This luxury winter collection contains bold, dark, and light colors of luxury outfits in Eastern and western trend outfits 2023-2024.
Furthermore, the Kayseria luxury collection is now available in all outlets of the Kayseria brand and official website.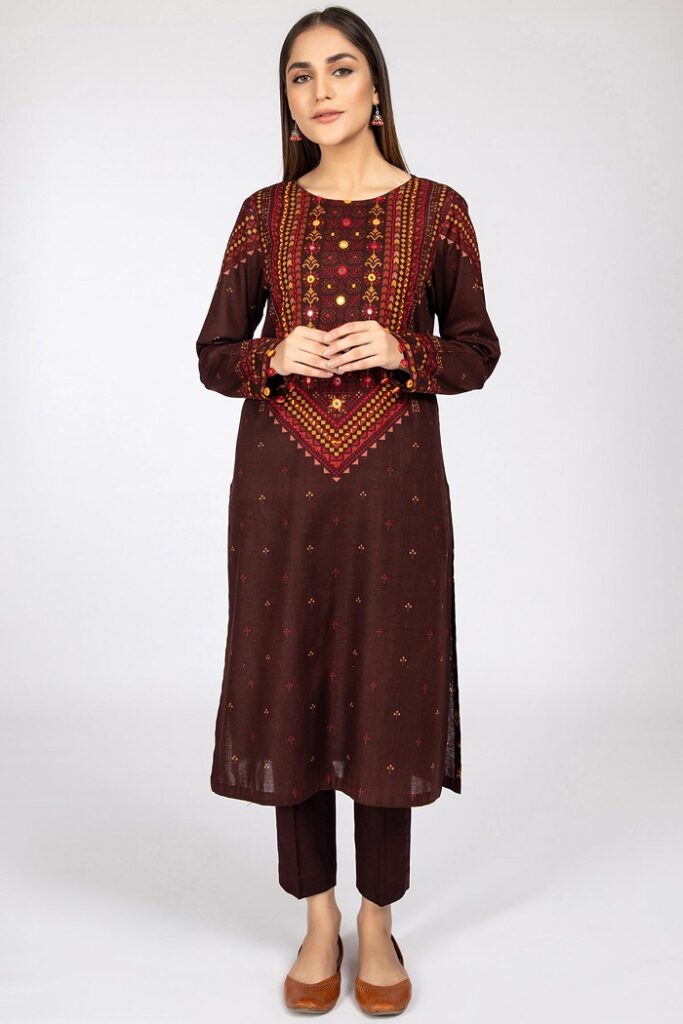 Printed embroidered Khaddar shirt with dyed Khaddar Shalwar PKR:4,890 only.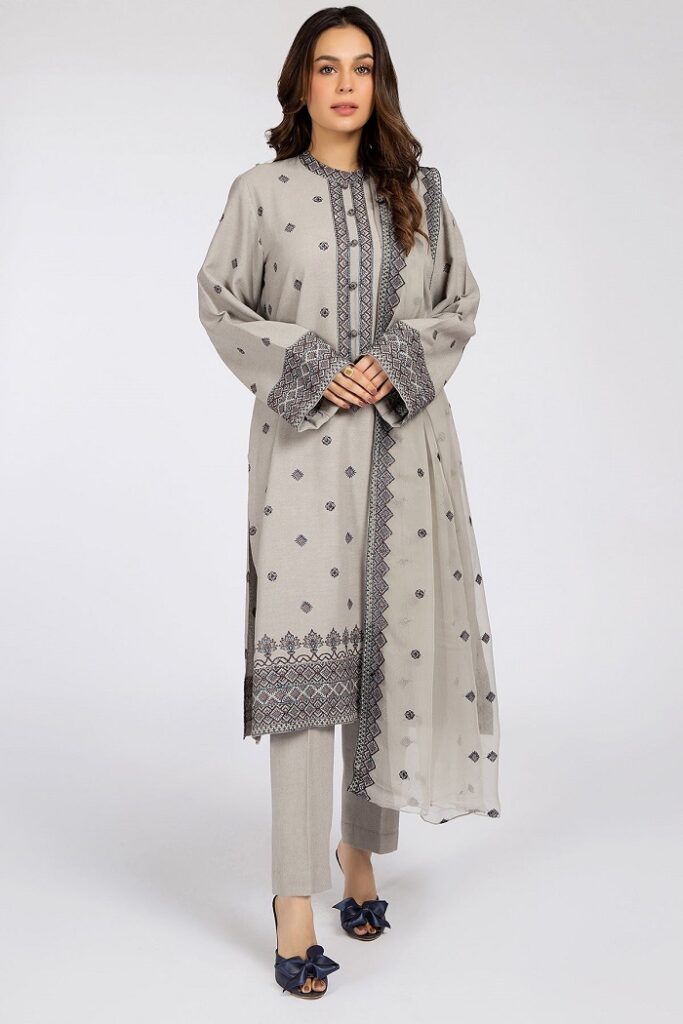 Stylish grey color embroidered cotton karandi 3piece suit PKR:13,990.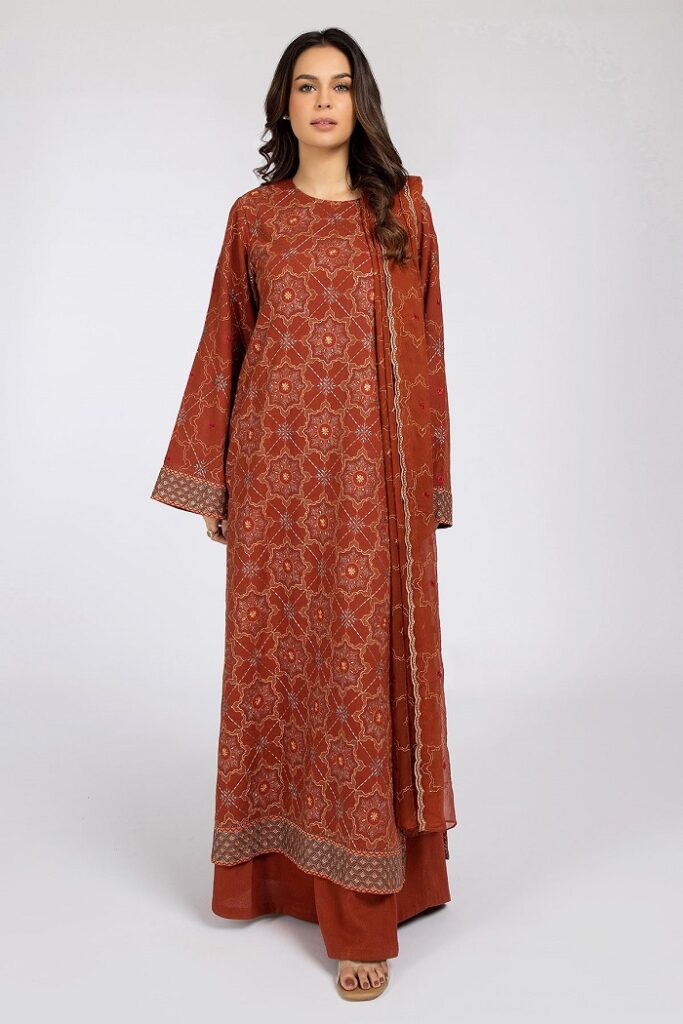 Beautiful embroidered cotton karandi 3-piece suit PKR:13,990.
Traditional embroidered luxury 3-piece suit PKR:19,990.
Kashmiri embroidered cotton karandi unstitched luxury 3-piece camel color suit PKR:11,990.
Red khaddar embroidered 3piece suit PKR:5,990.
Floral embroidered grey color 3piece luxury winter unstitched suit PKR:12,990.
Red floral embroidered khaddar shirt and dupatta with chiffon dupatta PKR:11,990.
2piece karandi embroidered lawn unstitched suit PKR:13,990.
cross stitch green embroidered 2piece suit PKR:4,890.
2 pieces khaddar suit PKR:4,190.
Kayseria Shawls Luxury Winter Collection 2023
Here trendy women can buy the best dyed & embroidered wider-width lawn karandi shawl in an affordable price range. These winter shawls are specially designed for a luxurious winter outlook by kayseria brand. Hence, As we know shawl is a Kashmiri simple item of clothing, normally worn over the shoulders and arms to get a perfect trendy look. Furthermore, shawls are usually available in square, and triangle shapes.
In conclusion, these winter luxury series consist of wonderful unstitched embroidered suits and shawls for women. buy your favorite kayseria winter luxury shawls online. For more fashion updates in Pakistan bookmark stylostreet.com and get daily updates on the Pakistani fashion industry.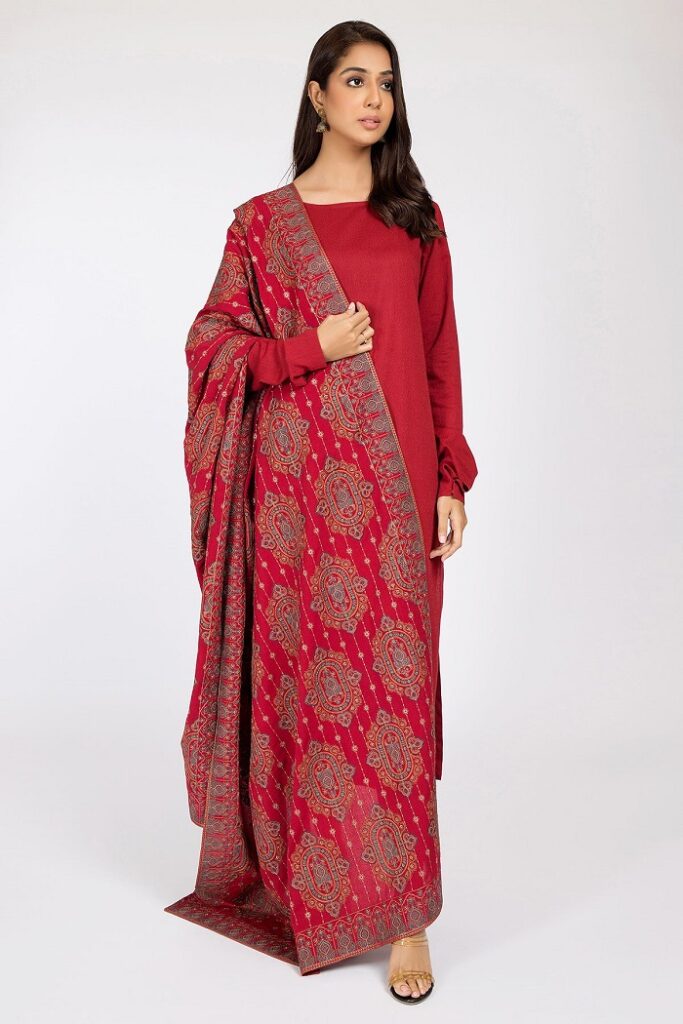 Dye & embroidered wider width lawn karandi red color shawl PKR:12,990 only.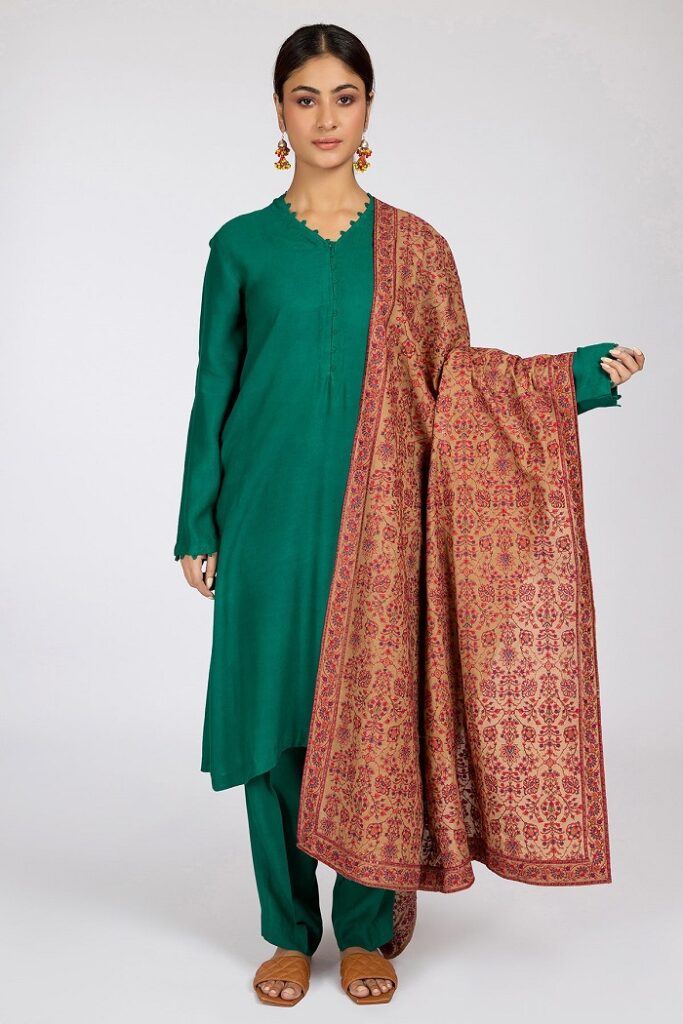 Stylish standard-size cotton karandi embroidered shawl PKR:13,990 only.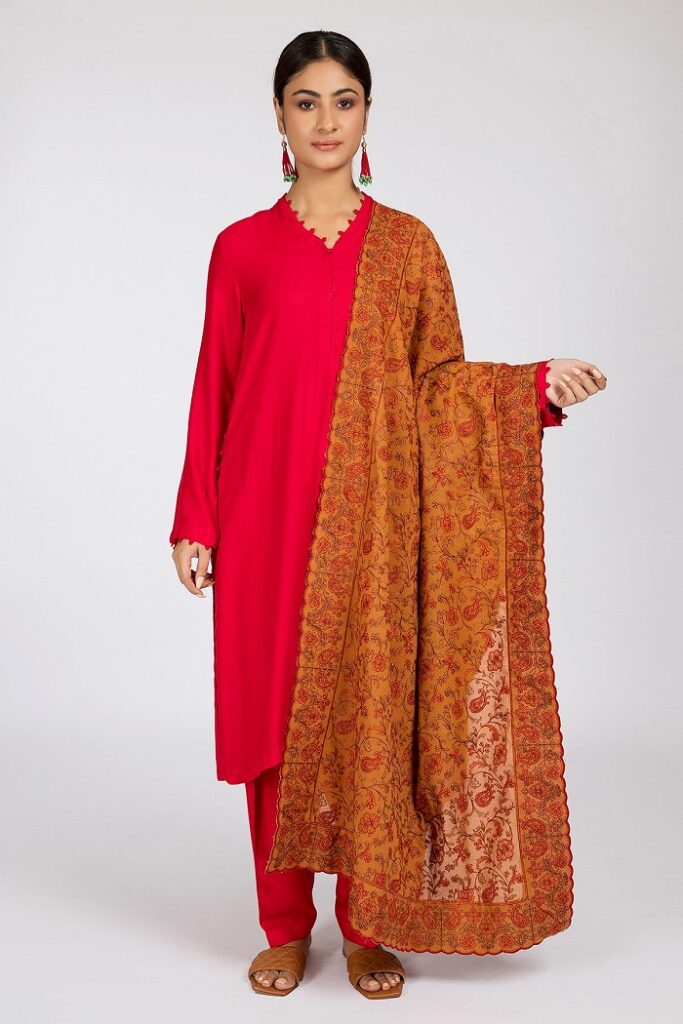 New Arrival embroidered cotton karandi shawl for women PKR:9,990 only.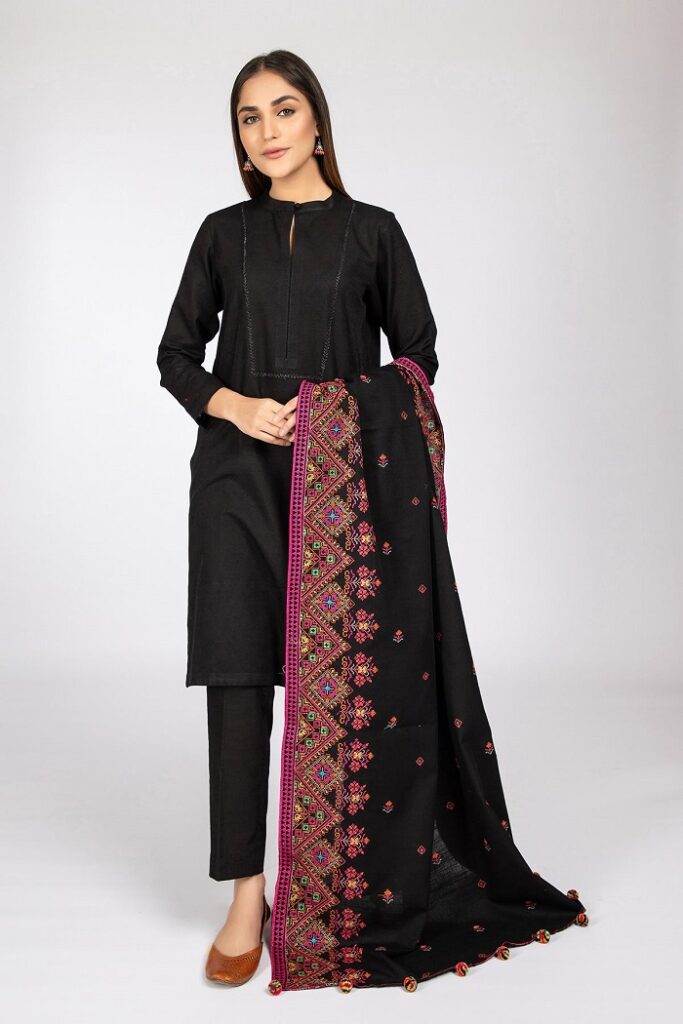 Beautiful unique look kayseria slub khaddar dupatta PKR:4,890 only.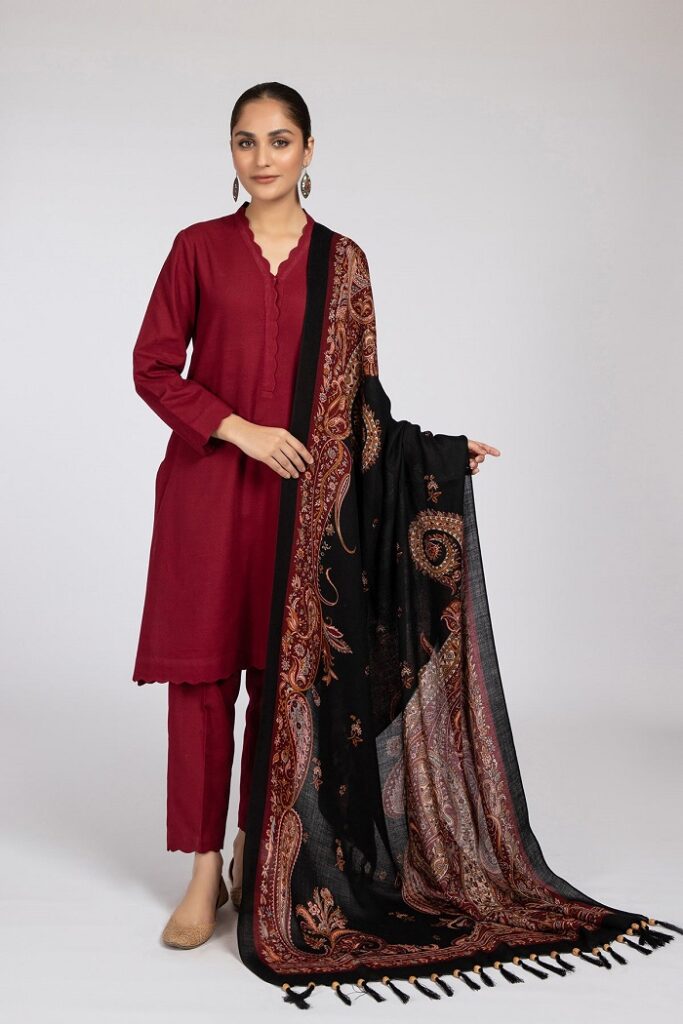 Black one-piece wool shawl for women PKR:6,890.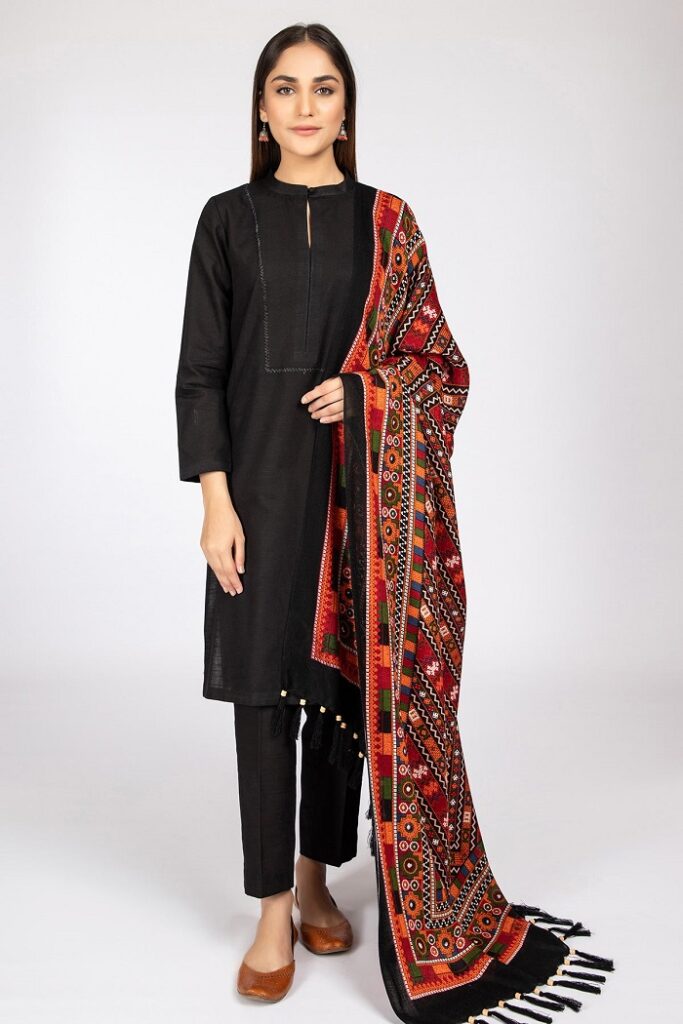 Beautiful unique Sindhi ajrak design printed wool shawl for women PKR:6,890.
Wool printed maroon unstitched shawl PKR:6,890.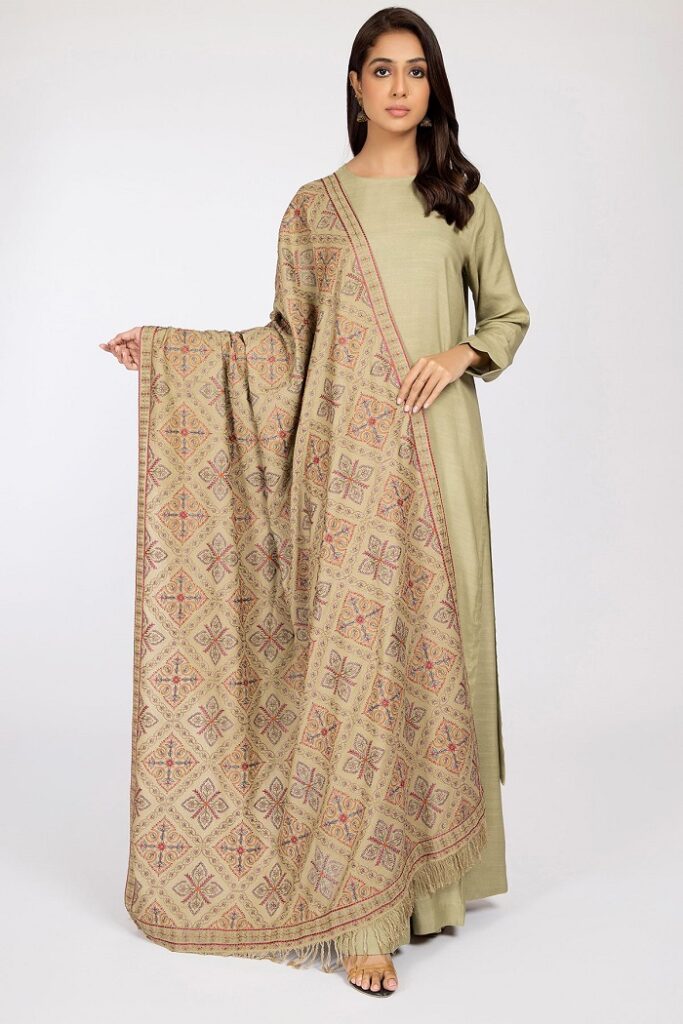 1piece Lawn Karandi Beige Color Shawl PKR:12,990.