Afrozeh Sale Summer Collection 2022 Upto 50% Off
Afrozeh Sale summer collection brings a new clothing line with the finest fabrics in Pakistan. This brand is working in the field of fabrics with more than 3 generations of experience. Exclusive designs of winter fabrics with eye-catching colors including premium lawn, linen, velvet, jacquard, khaddar, linen, chiffon collections will really impress you this year.
Furthermore, Afrozeh clothing brands always focus to provide something that is more different and best to wear for customers. Plus, through these amazing Hayat winter/summer weddings, formal wear, luxury, and velvet wear collections for women. Complex designs and unique styles of premium fabrics can provide you finest fabrics for summer.
Afrozeh Sale Summer Collection 2022 Upto 50% Off
This year's Afrozeh Sale upto 50% collection containing many new luxury outfits for ladies. Through this newly launched collection, you will find perfect embroidered work luxury suits to wear to parties or informal functions. Therefore, get ready to buy "Garden of Eve" Summer's most luxurious Collection from Afrozeh Brand Shop.
As we know every year millions of ladies' new dresses provide by trendy brands. Hence, ladies can easily find their perfect desired outfits for upcoming occasions. Afrozeh brand also provides new pattern spring summer lawn dresses to women. Scroll down this page and buy now.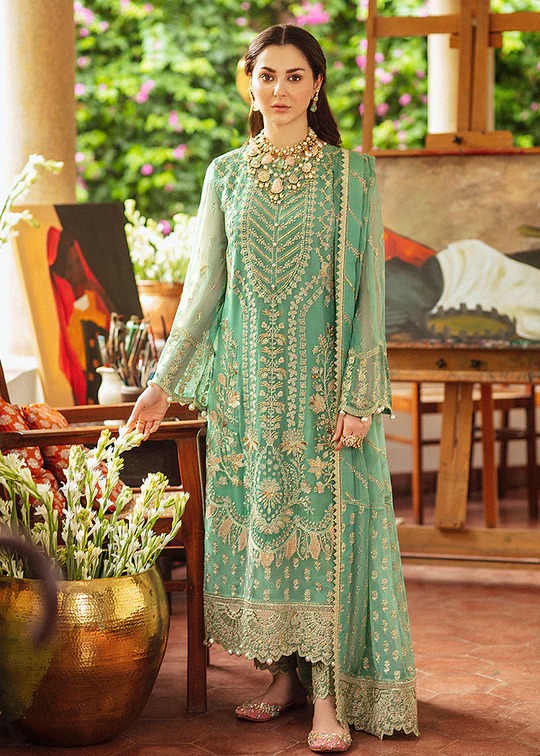 Let's get the comfort and style by wearing this graceful embroidered 3piece suit for PKR:16,500 PKR:14,025 save 15% now.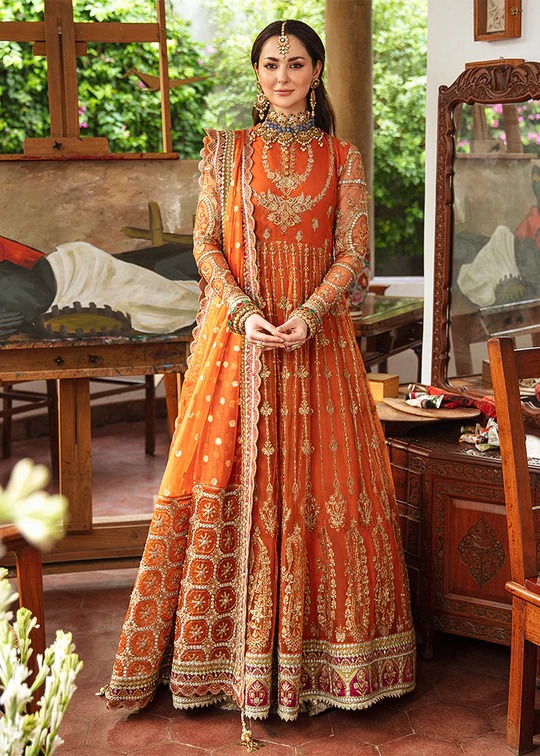 Get traditional look with orange color luxury 3piece suit available at sale price for PKR:18,500 PKR:15,725 only.
A traditional flower design embroidered raw silk shirt, jacket and dupatta for PKR:16,500 PKR:14,025 only.
Beautifully design mahjabeen luxury suit by afrozeh brand available for PKR:15,500 PKR:13,175.
Embroidered Lawn 3 piece Suit PKR:9850 Only.
Lawn Embroidered 3 piece Suit PKR:9450 Only.
PKR:9850 Only.
Unstitched Luxury Lawn three-piece tea pink color suit PKR:8950.
PKR:9850.
Afrozeh Luxury Summer Lawn Unstitch Suit for Ladies PKR:9450/- Only.
Pink Luxury Embroidered Suit PKR:9450 Only.
As we discuss above afrozeh brand gives 100% focus on product quality to try to provide the finest quality fabrics. This year's winter season, afrozeh brand decided to provide the best wedding formals "Hayat" winter collection 2021-2022. Furthermore, this brand works to provide the best quality and final products to connecting customers.
Would you like to prepare yourself for the upcoming winter season in Pakistan? Get ready to buy winter wedding outfits from afrozeh brand store and online store. Moreover, here I had to figure out the dresses that can keep you warm in winter and colder climates. After many hours of searching, I am able to provide wedding outfits to keep you warm and stylish this season. Here you can buy the best wedding Hayat winter clothing items and tricks easily.
See More:Rafia Clothing Winter formal & party wears Apparel 2021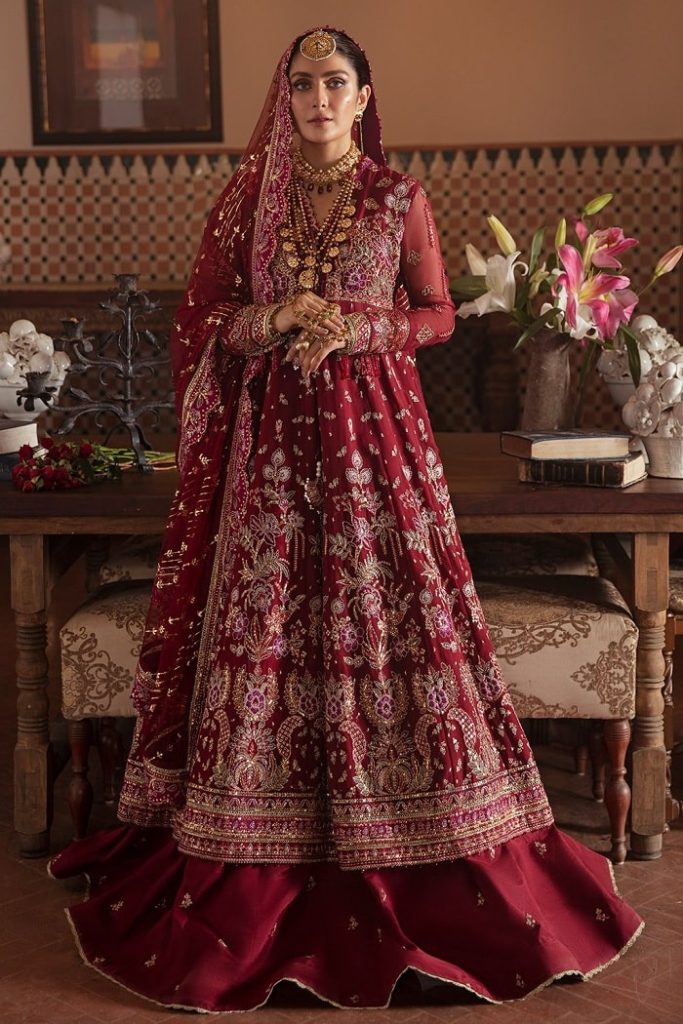 Winter Velvet Dresses:
Well, here I am sharing new winter velvet dresses by afrozeh clothing brand to keep you warm on winter days. Especially design winter velvet dresses can be worn on wedding days, evening functions, birthday parties, and many more functions.
Many people didn't really know that how to keep them warm with new trends in winter. I simply share the best tips ever for all ages women have to keep themselves warm and stylish without visiting any shop.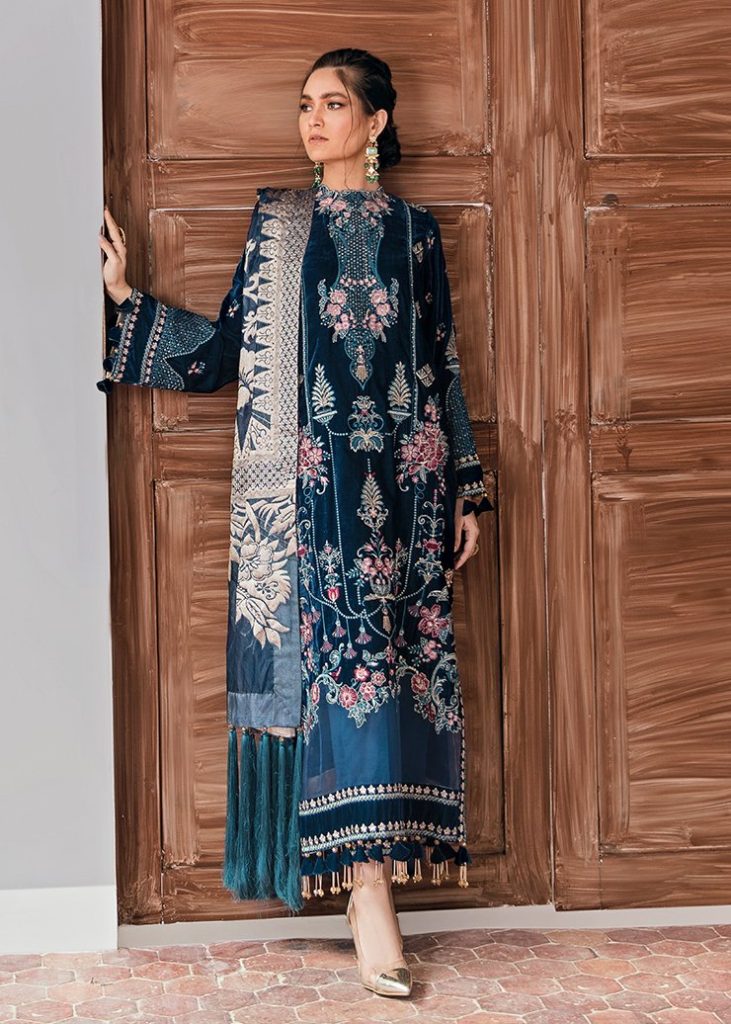 Chiffon Collection:
Furthermore, here you will also buy new arrival of winter chiffon un-stitch and ready to wear suits. Simply explore this page and get new chiffon outfits by afrozeh clothing brand.
Afrozeh Clothing Brand Prêt Wear:
Afrozeh Brand launch new designs of prêt wear collection for women. get ready for new digitally printed shirts and full suits at affordable prices. Let's explore the new prêt wear collection to wear in the summer season of 2022. While finding an awesome summer suit keep in mind all the latest trends. Well, all these prêt wear dresses design, keep in mind new fashion updates in Pakistan. Learn how to get the best winter weather dresses in Pakistan, keep you warm with afrozeh winter wear outfits.