Rafia Clothing Sale 2023 Summer Clearance Upto 40% Off
Start your summer journey with Rafia Clothing Sale 2023 up to 40% off, on formal & party wear clothing in fancy fabrication. If you want to keep yourself warm in cold weather, you need to know what is trending in fashion. Let's discuss the trending summer outfits brand in Pakistan. Rafia Summer Clearance Sale 2023 is the trending fashion label, specializing in fancy fabric, embroidery, and embellishment.
Rafia brand journey started with chiffon from wear clothing in the year 2003. But in a very short time, a small unit and few laborers make it possible and turn to famous fashion apparel of Pakistan. Furthermore, this brand also expands its categories and makes a well know fashion brand among ladies. In addition, rafia brand is also well known in foreign counties with a unique style of the season as well occasional apparel.
Rafia Summer Sale 2023 Lawn Collection Upto 40% Off
As you know kids' clothing, in the summer season is difficult to find. Because they are more sensitive on a summer day, get a stylish frock, kameez shalwar, and western wear clothing for your kids. Or find a perfect sharara for a little princess at discount prices.
For a more interesting and wide range of women's and kids' wear clothing stay with us at stylostreet.com Rafia brand team are working hard to provide the best summer sale collection and develop trendy cultured dresses. Furthermore, the brand works with the sole aim to provide high-quality fabrics in unstitched and ready-to-wear collections. For all occasion dresses, feel free and visit Rafia Clothing shop and find your best formal and party wear luxury suits in Pakistan. As well many outlets are available in foreign counties to continue the fashion journey worldwide.
---
Rafia Winter Khaddar Sale 2023
Girls this season update your winter wardrobe with these lovely and more colorful unstitched khaddar dresses by rafia brand. As we all know the rafia clothing brand now provides winter khaddar 3-piece and 2-piece unstitched dresses at discount prices. Therefore, now save 40% off prices on all rafia winter unstitched dresses in 2023.
See More: Rungrez Winter Collection for Women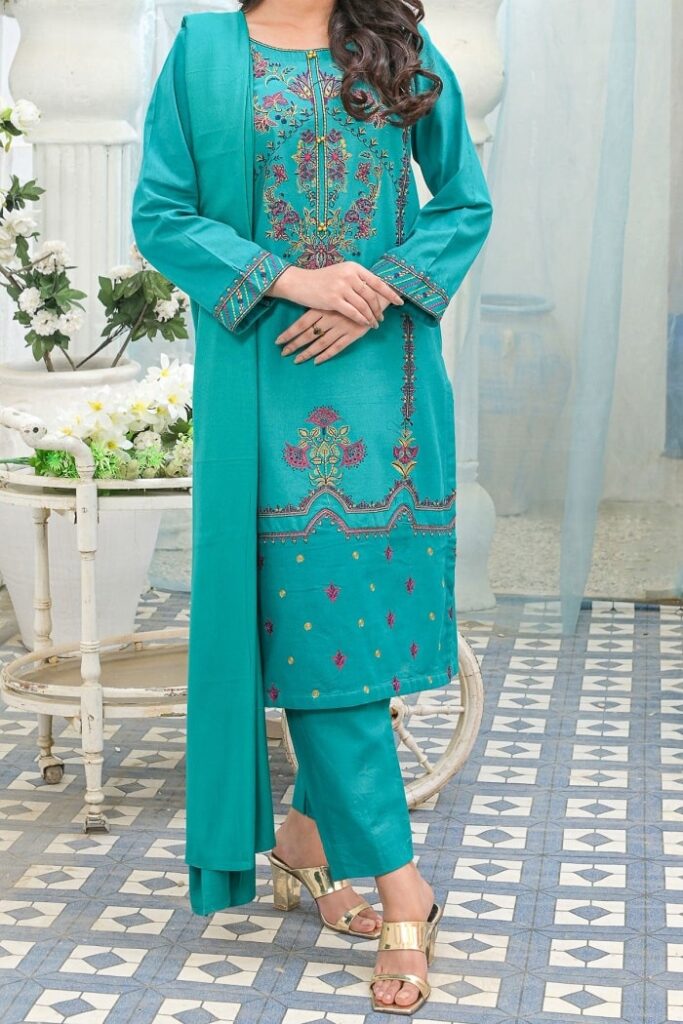 Stylish green color embroidered khaddar winter 3piece suit PKR:6,750 PKR:4,725 only.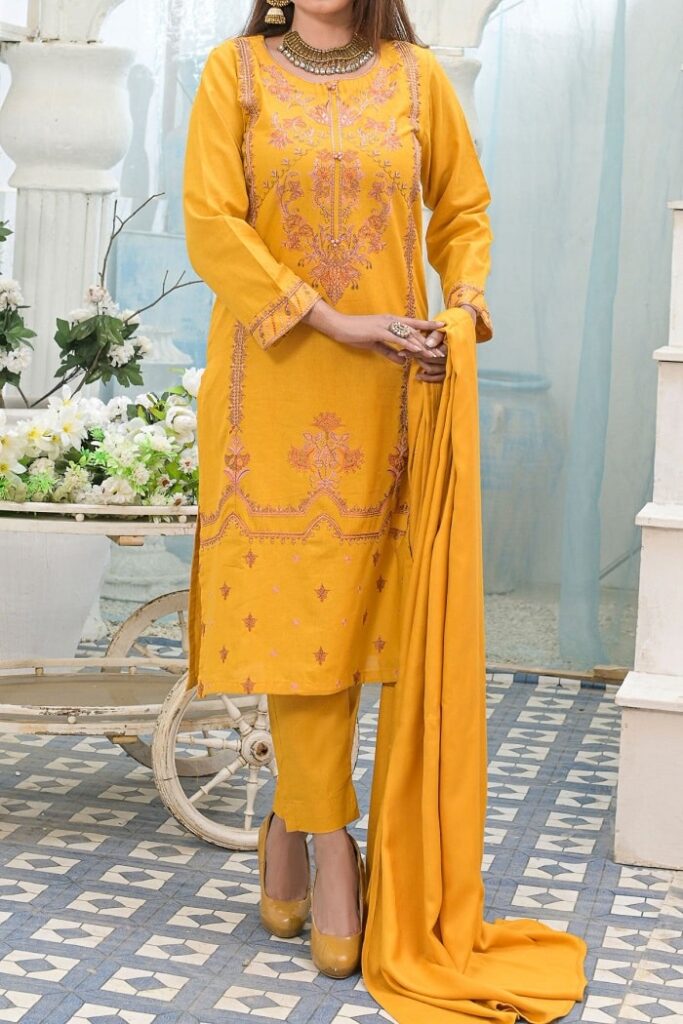 Mustard embroidered khaddar graceful winter unstitched 3piece suit PKR:6,750 PKR:4,725.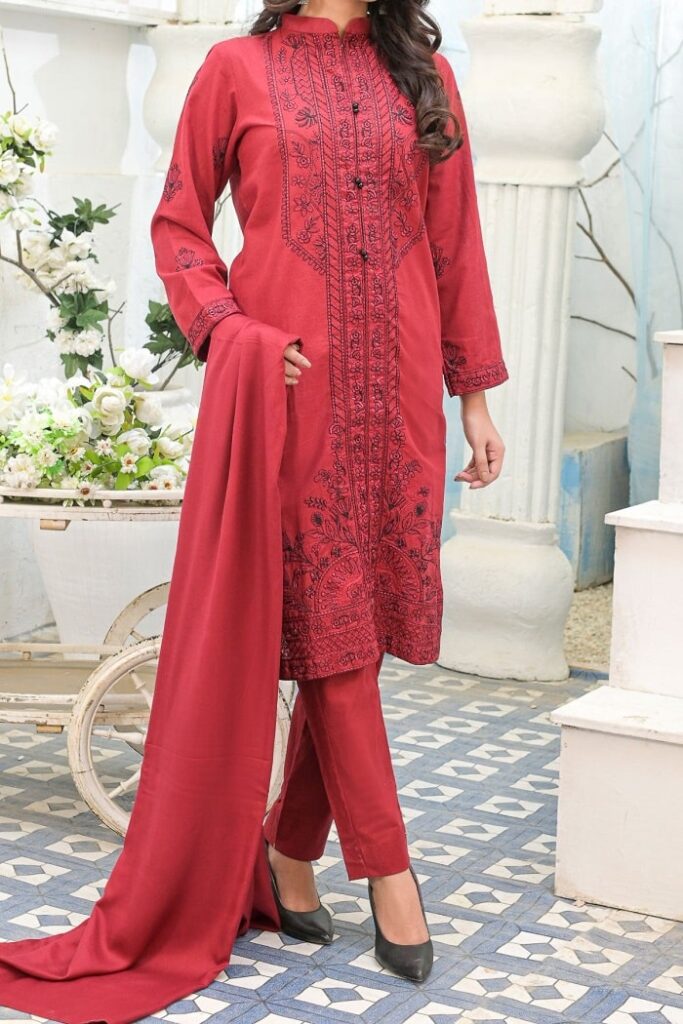 Mehroon winter embroidered khaddar 3pc suit PKR:6,750 PKR:4,725.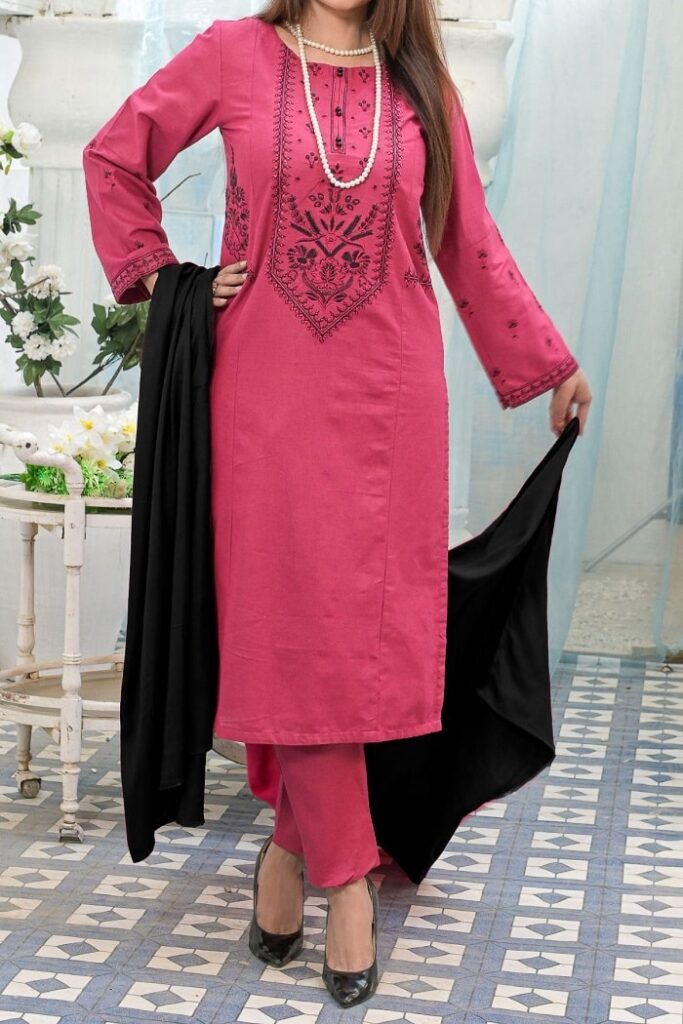 Look more trendy this season with this dark pink embroidered unstitched 3p suit PKR:6,750 PKR:4,725.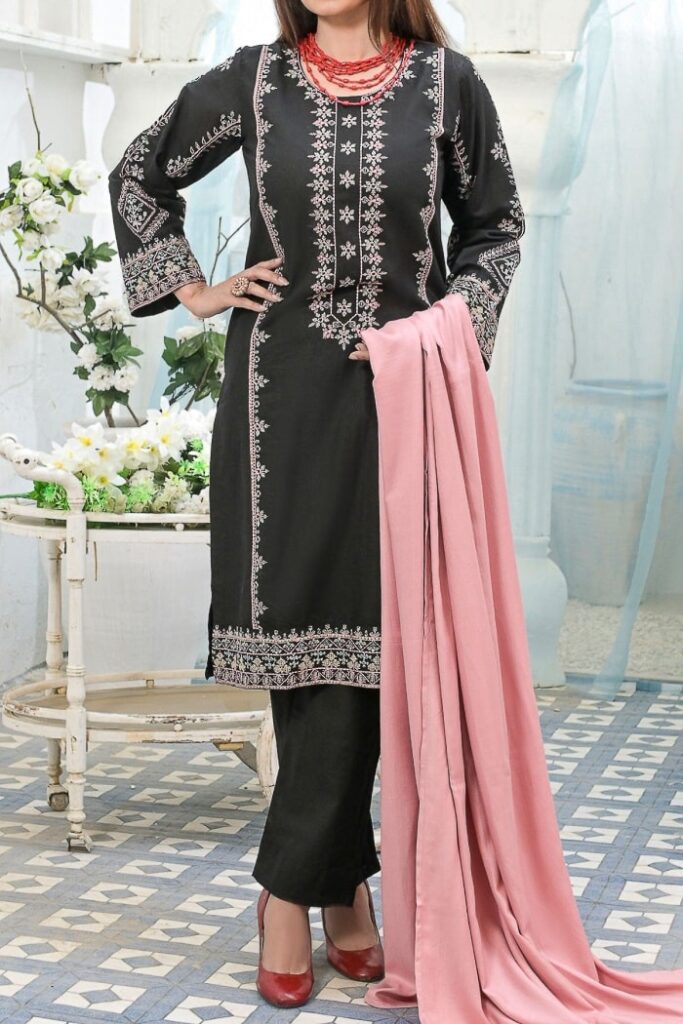 Black embroidered winter 3piece khaddar suit PKR:6,750 PKR:4,725.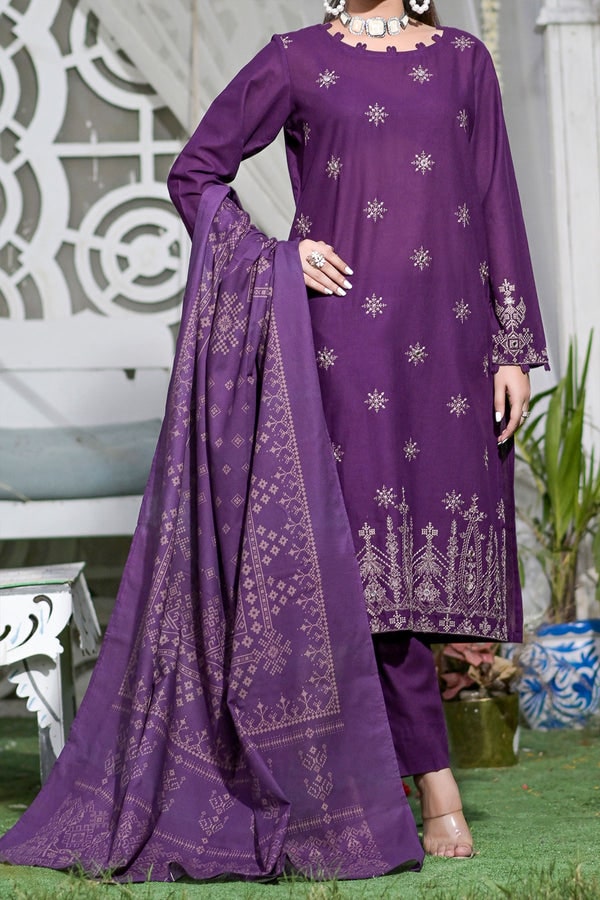 Lovely plum color khaddar winter 3piece unstitched suit PKR:7,290 PKR:5,103.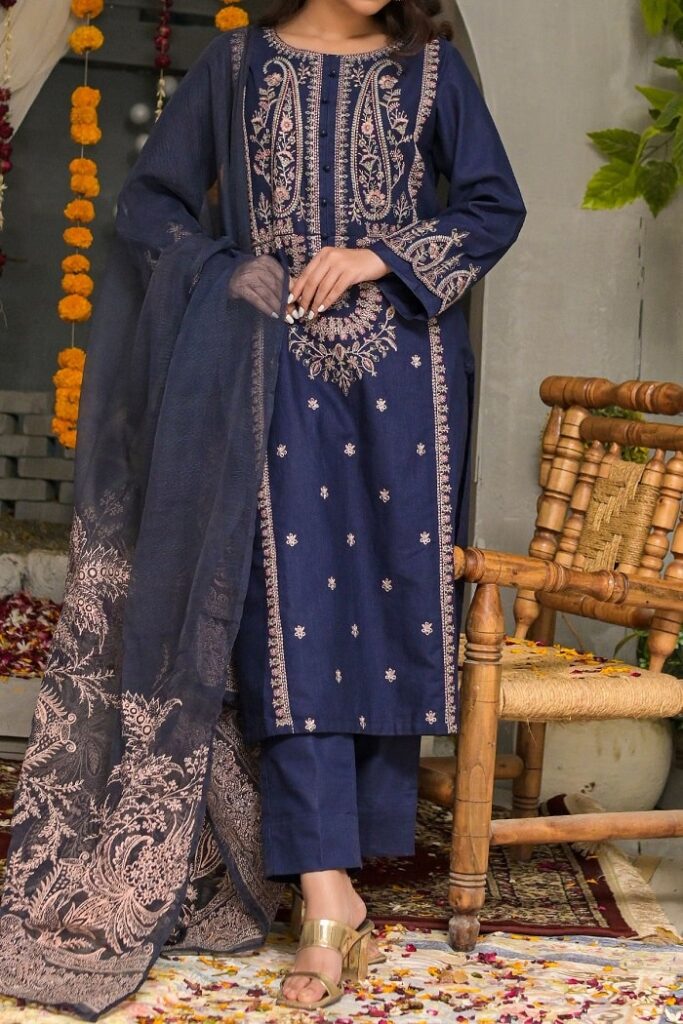 PKR:7,590 PKR:5,313.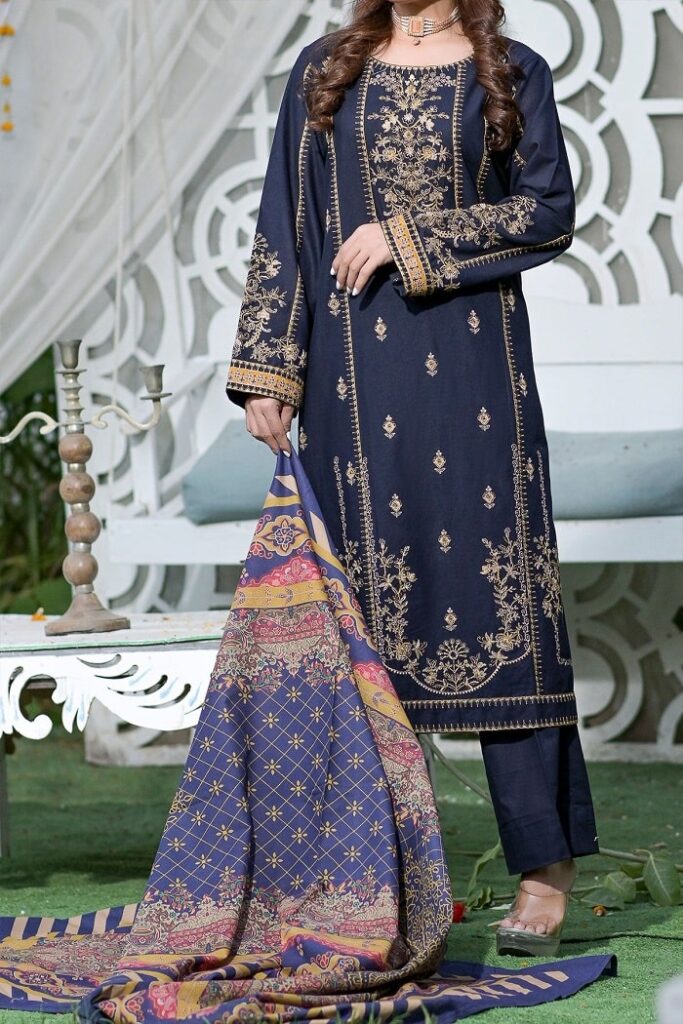 Get a glamour look with this rafia brand women's winter khaddar unstitched navy blue color 3piece suit PKR:7,650 PKR:5,355.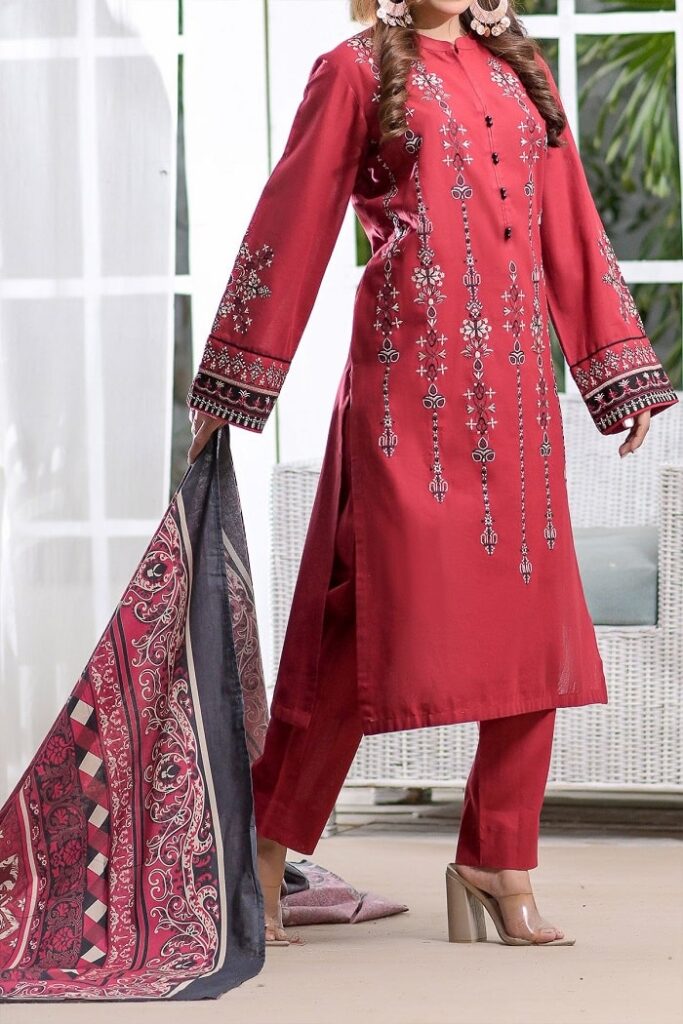 PKR:7,650 PKR:5,355.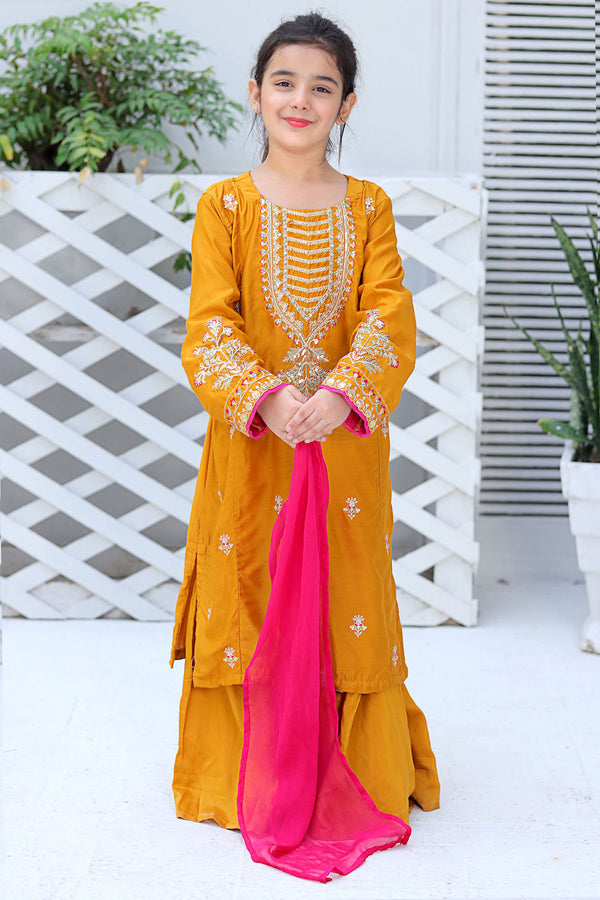 Rafia Khas Apparels
Learn how to buy the best suit with stylish designs, from rafia brand. Let's briefly discuss warm and new style summer khas clothing by rafia brand. Well, all dresses are embellished with traditional wear zardozi, Resham, and gota work. Furthermore, all these khas wedding dresses are also best to wear at wedding ceremonies and for bridal wear.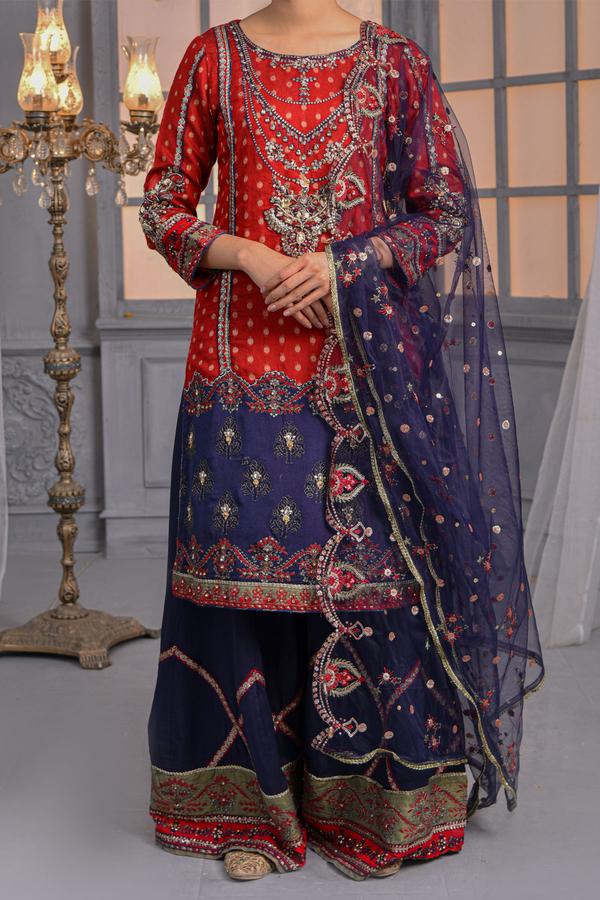 Formal wear Collection
You know everyone wants to look beautiful in different functions. Let's buy rafia brand formal wear embroidered stones work suits with a classic graceful look.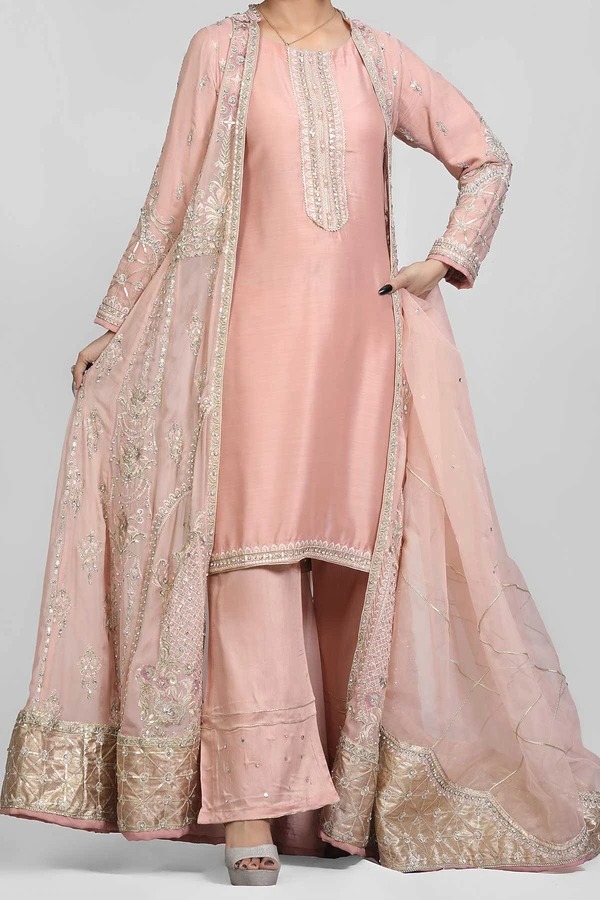 Luxury prêt:
Get a gorgeous look with Rafia summer luxury prêt ready-to-wear collection 2023. Furthermore, these prêt 3Piece suits are best to wear for dinner and other gatherings. Jacquard and silk fabric are used in these fabrics to provide a suitable look.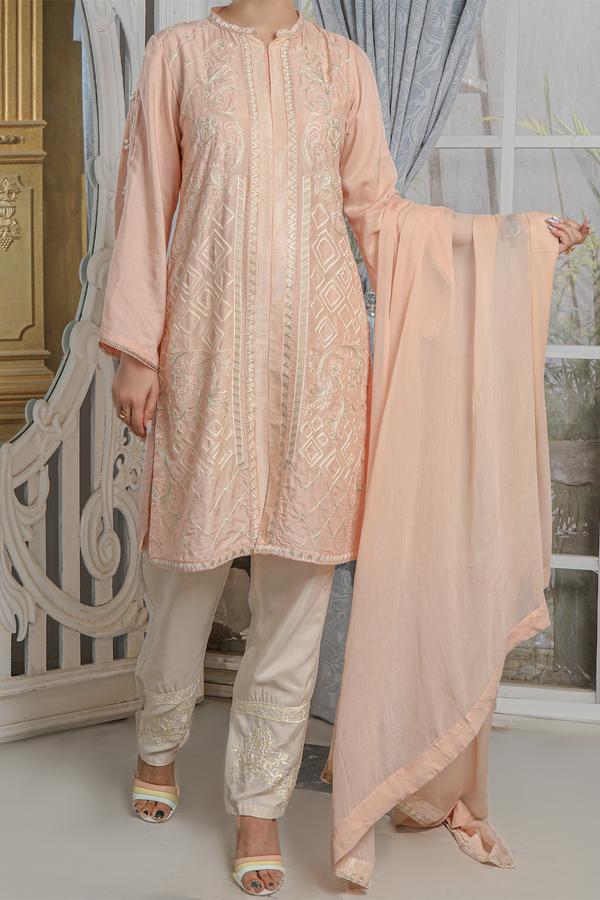 Casual wear Clothing for Women:
Enhance your casual look with this printed lawn, cotton, cambric, and khaddar suit. Shop online for 2 pieces and 3 pieces of winter/summer casual wear clothing in ready-to-wear and un-stitch collections for everyday wear.