Sapphire Luxury Festive & Party Wear Collection 2023
Sapphire Luxury Festive & Party wear collection is now available online and in-store also. Again Sapphire fashion brand welcomes their customers with a wide range of new festive season luxury winter collections 2023 in Blended Khaddar and Cotton 3 piece suits. New inspiring luxury festive dresses are full of tradition and complemented with rich, regal designs as well. Or here you will find the finest quality western wear tops & Blouses in silk fabric.
Furthermore, this festive collection contains premium fabrics full of embellished styles. And this luxury festive collection promises to provide a unique stylish wedding look at affordable prices. Here we have a new arrival sapphire brand luxury festive collection 2023. Furthermore, this winter season enjoy the new appealing khaddar and cotton prints with embroidery work with the sapphire brand.
Sapphire Luxury Festive Unstitched Collection 2023
Let's go for a new awesome sapphire luxury festive collection for women. As we know sapphire is a well-known fashion label in Pakistan. Always present in the Pakistani fashion market with new and more beautiful luxury festive dresses for women. Sapphire has recently shared a new range of Khaddar collections in almost every possible color, print, and design.
In addition, this sapphire luxury festive collection clothing line has made its name from its sheer quality and its distinctive infusion of creativity. Here you will find masterpieces of fabrics that will take you to the most stylish luxury winter collection for women. Furthermore, let's scroll down this page and get a wide range of Sapphire luxury festive dresses 3 piece collections for women.
Sapphire Luxury Festive Collection 2023 With Price
Hence, girls get ready to buy sapphire new luxury dresses in Pakistan at affordable prices.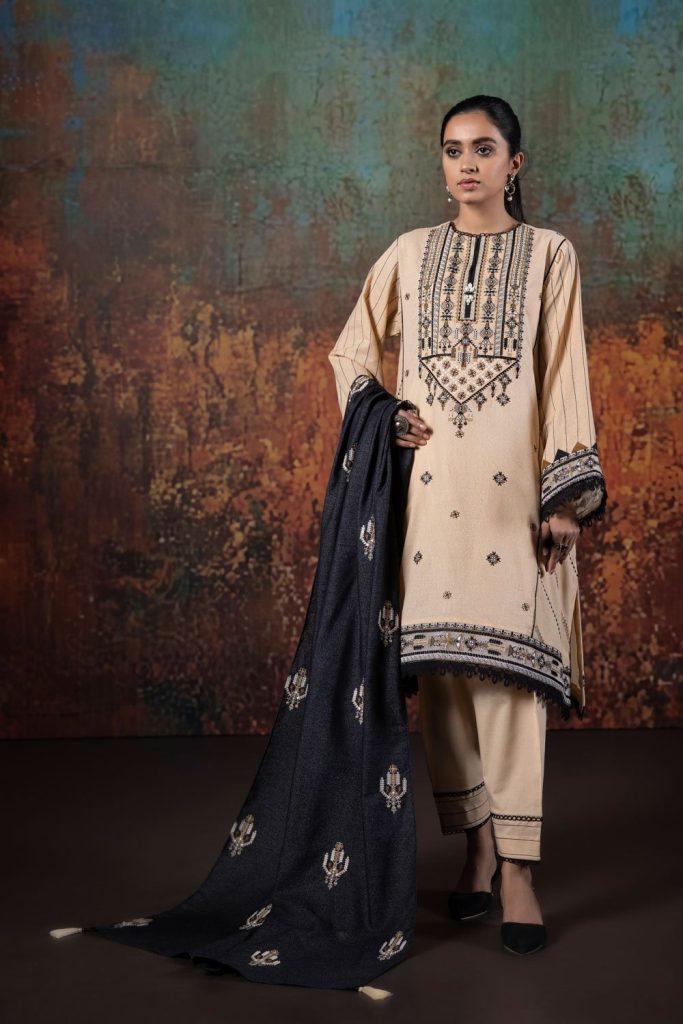 A beautiful beige color unstitched 3 pieces blended karandi shirt paired with embroidered blended karandi dupatta and black cotton trousers. Buy now for just Rs.4990/- Only.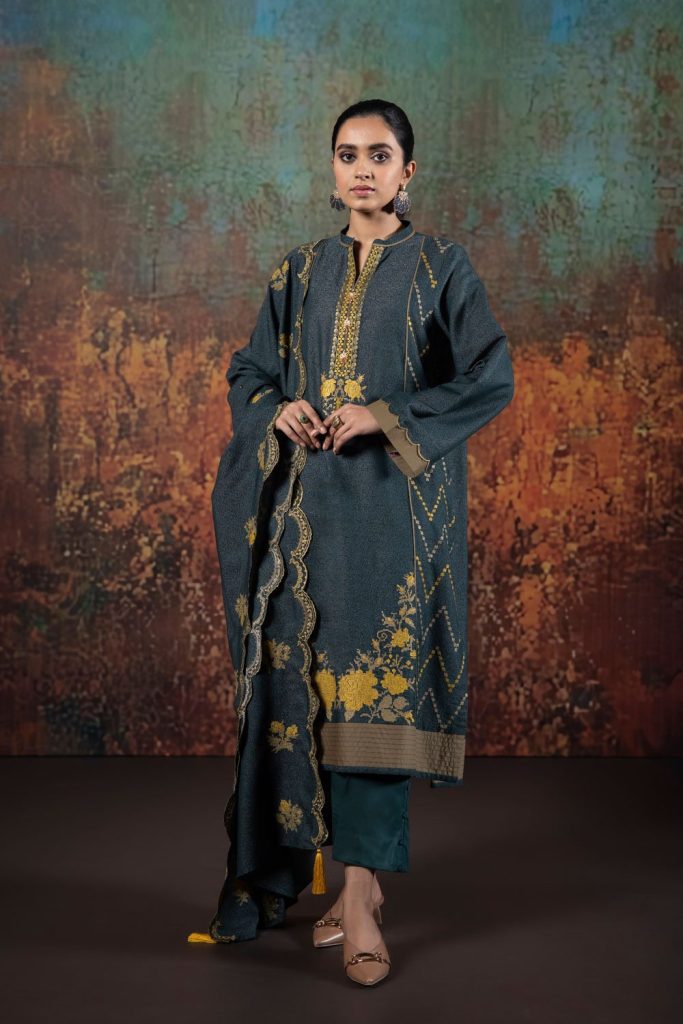 Three-piece unstitched floral thread work blended karandi shirt with cotton trouser and dupatta. Buy online for just Rs.4490/- Only.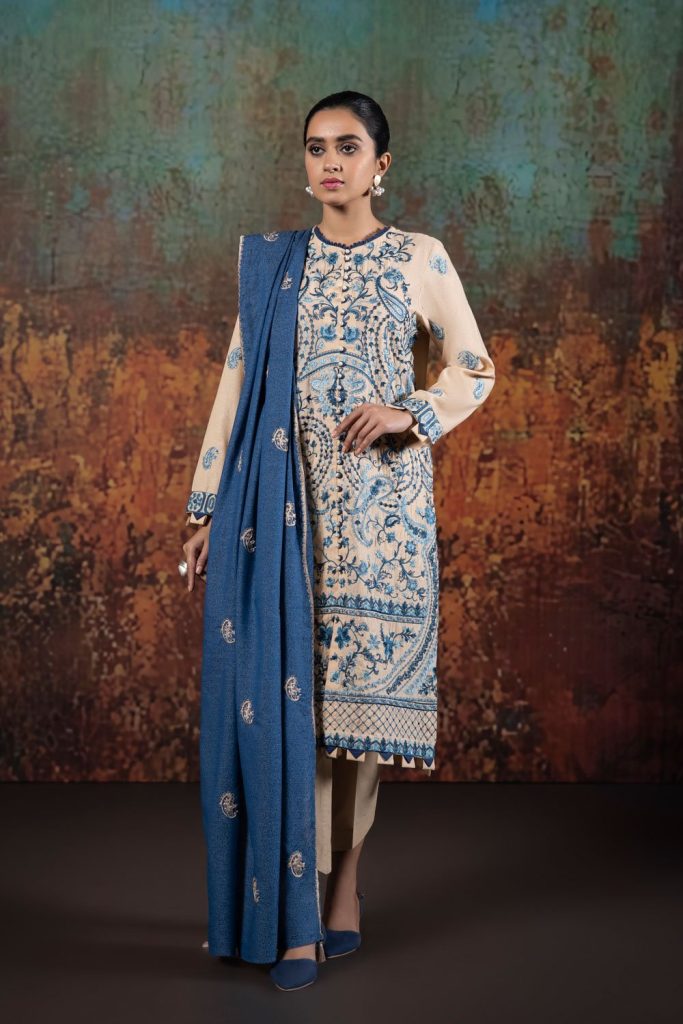 Furthermore, get a Beige color beautiful winter unstitched 3 piece suit paired with cotton trousers and an embroidery karandi dupatta for Rs.4990/- Only.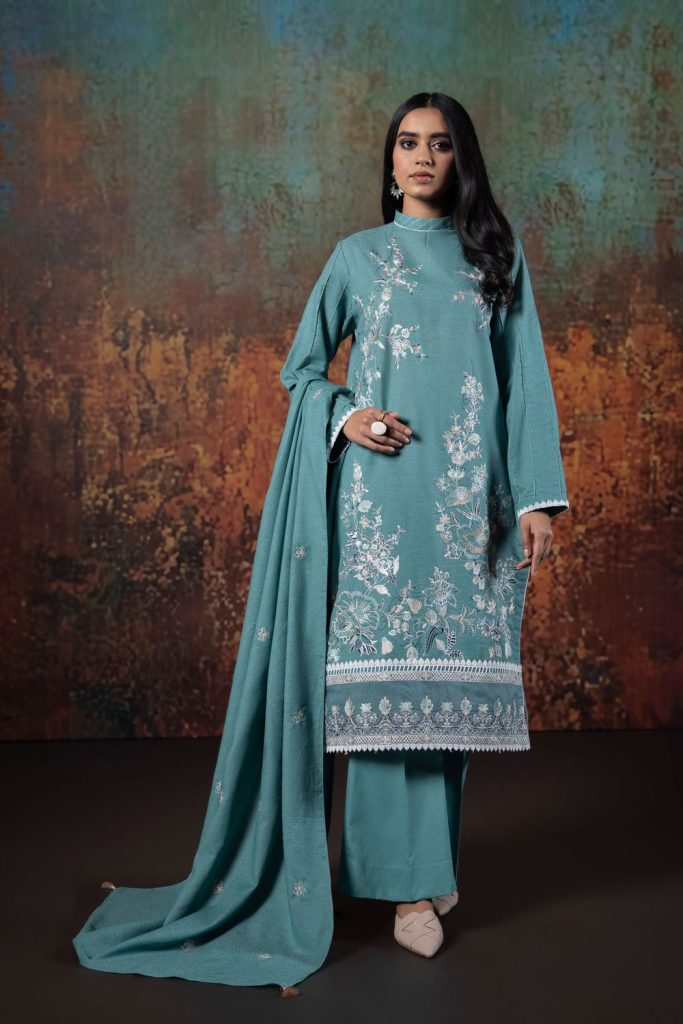 Stunning Embroidery work on blended karandi shirt and dupatta with cotton trouser for Rs.4490/- Only.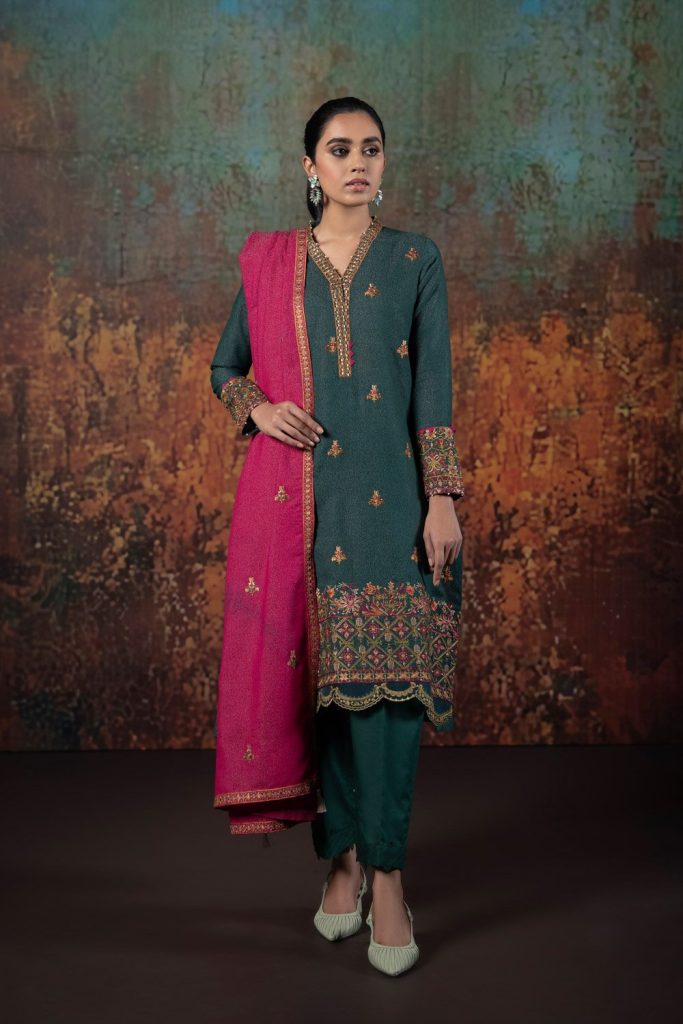 This unstitched embroidery suit with a colorful green base layered karandi shirt with cotton trouser and embroidery work dupatta as well for Rs.3900.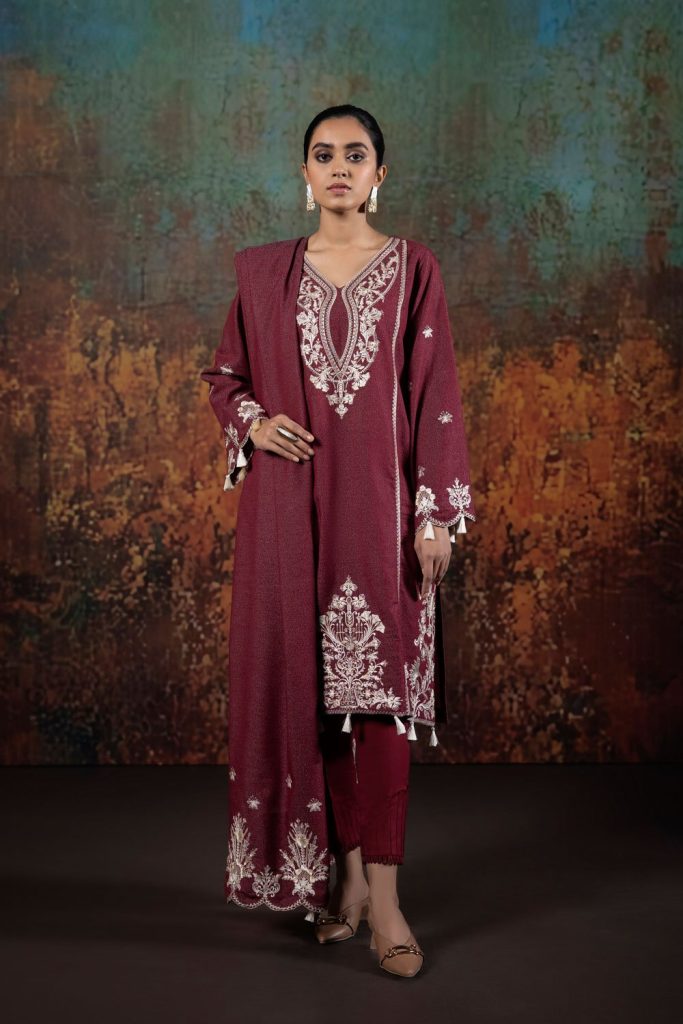 Furthermore, a beautiful Maroon color blended karandi shirt with embroidery borders and dyed cotton trousers is available for Rs.4490/- Only.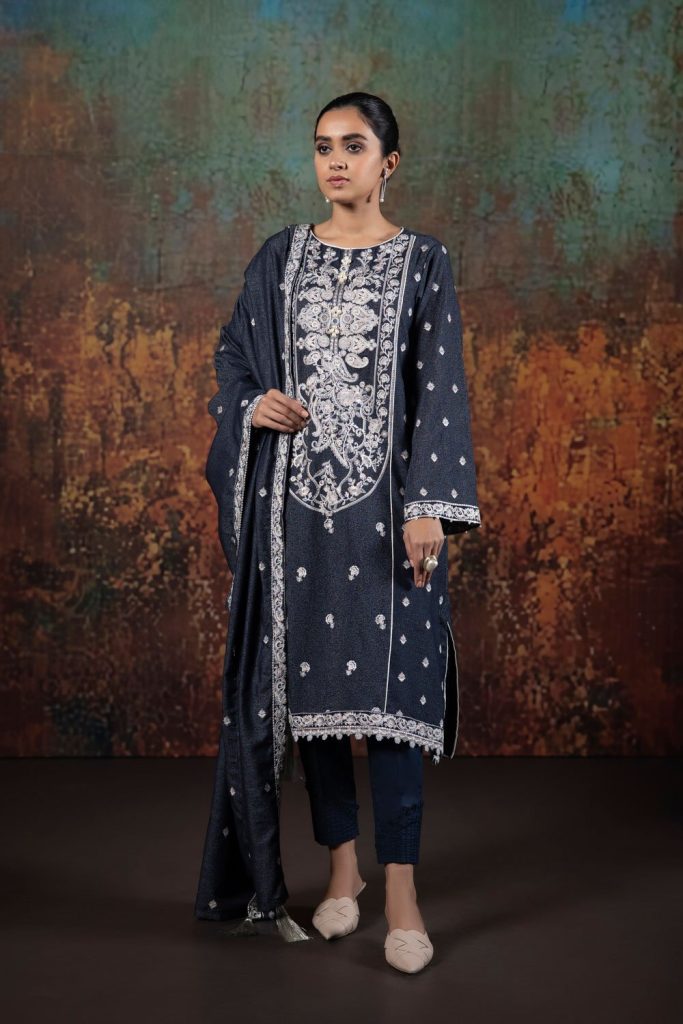 A stylish Sienna 3 piece unstitch-dyed blended karandi shirt with dupatta and cotton trouser available for Rs.4490.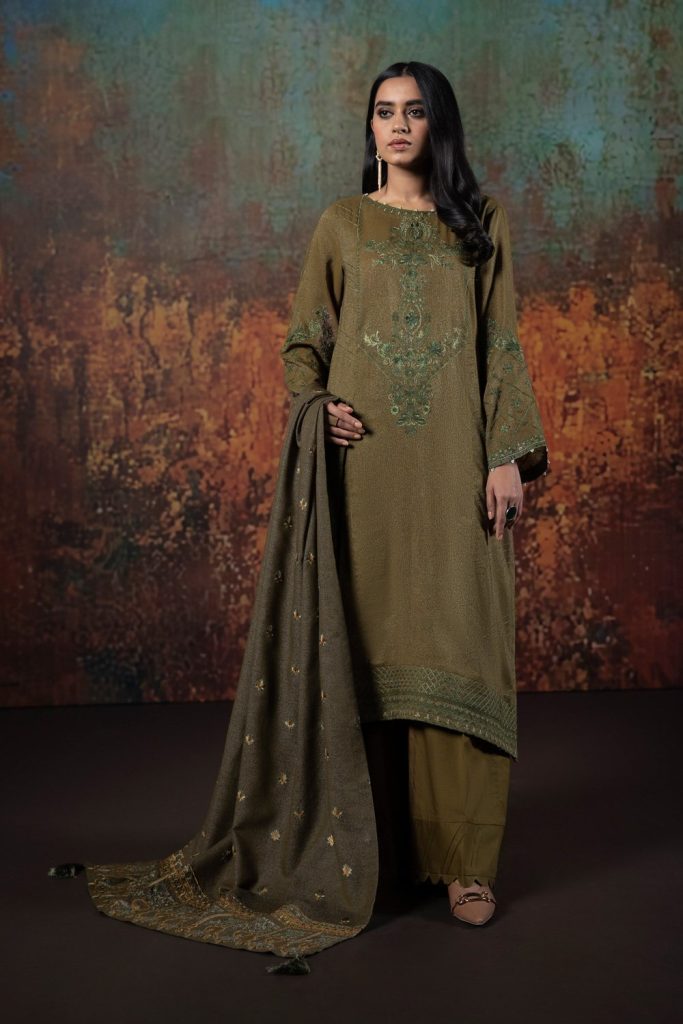 A gracefully full unstitched green embroidered blended karandi shirt with beautiful dupatta and cotton trousers. Rs. 4490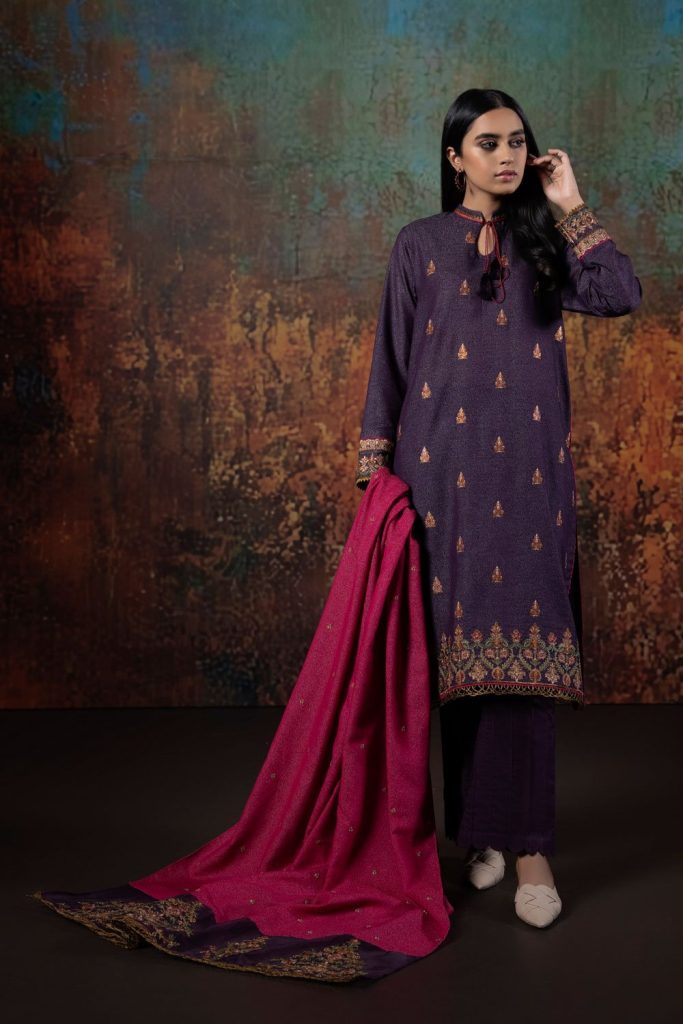 Pink Blended Colorful embroidery shirt best for stylish winter look in Pakistan. Furthermore, this shirt also pair with cotton trousers and embroidery blended karandi dupatta.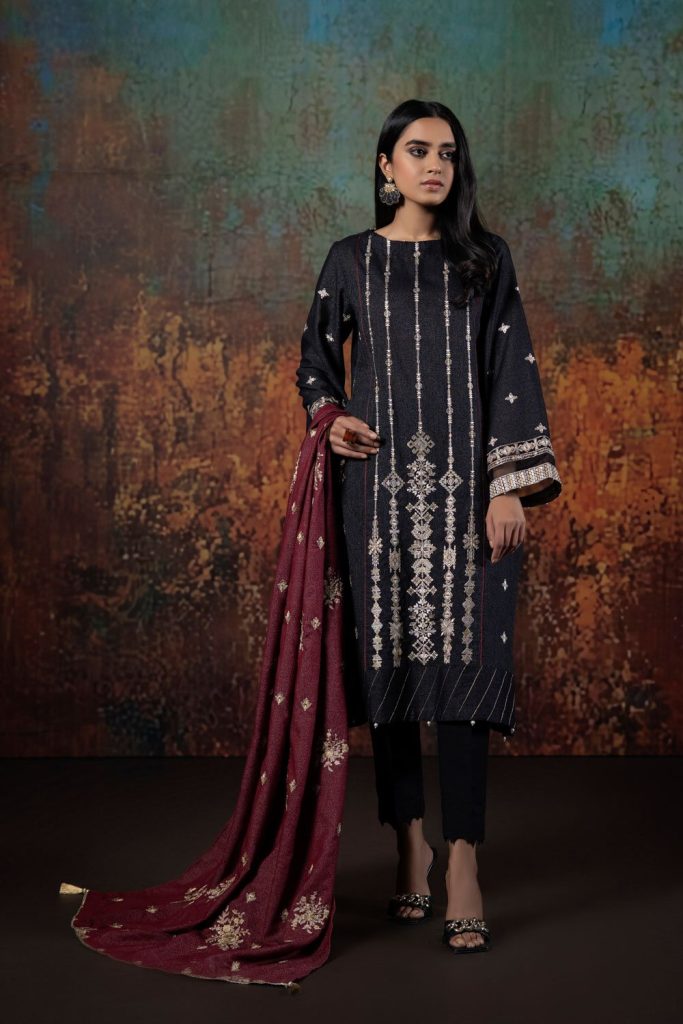 Hence, Maia unstitches a 3-piece Dyed embroidery shirt with stylish sleeves paired with an embroidered maroon karandi dupatta and cotton fabric trousers.
Sapphire Party Dresses Collection for Women:
Let's add some glamour Sapphire Winter Party Wear Dresses to the wardrobe. A unique touch of Western wear clothing may be a perfect combination to go outside. Many trendy women don't know what types of dresses are perfect for party wear in Pakistan. Therefore, Sapphire's new party collection is best to wear in the winter season 2023.
In conclusion, get ready to add stunning silk, velvet tops, and blouses to your winter party-wear dresses in Pakistan. Bring new designs from these beautiful outfits for all your party wear designs.