Cross Stitch Winter Collection 2023 Unstitched Khaddar & Linen
Going to share the newly launched cross stitch winter collection 2023 unstitched Khaddar & linen dresses with a price tag. Cross stitch is always available in the Pakistani fashion market with various traditional & embroidered khaddar linen dresses at an affordable price range.
Girls are you ready for new winter unstitched khaddar 3-piece embroidered suits with great graceful embroidered royal work? If your answer is yes, then get ready for wide range of unstitched winter dresses for women.
Cross stitch winter khaddar & Linen Unstitched Collection
Cross stitch winter unstitched khaddar & linen collection providing new arrival winter dresses at affordable prices. Furthermore, all 3piece and 2piece dresses contain different designs and colors for a unique eye-catching look. Plus, all dress themes are specially designed accounting to customers' demands.
So, girls get ready for a unique elegant winter look by wearing these winter khaddar and linen unstitched suits. Cross stitch's new arrival winter collection is prepared to refresh your winter wardrobe. Now every woman can easily buy the clothes of her choice. Moreover, every woman wants to wear branded clothes in Pakistan. But in inflation, all this is not possible for middle-class women. But now you don't have to worry, because cross stitch clothing brand provides new winter collections at affordable prices.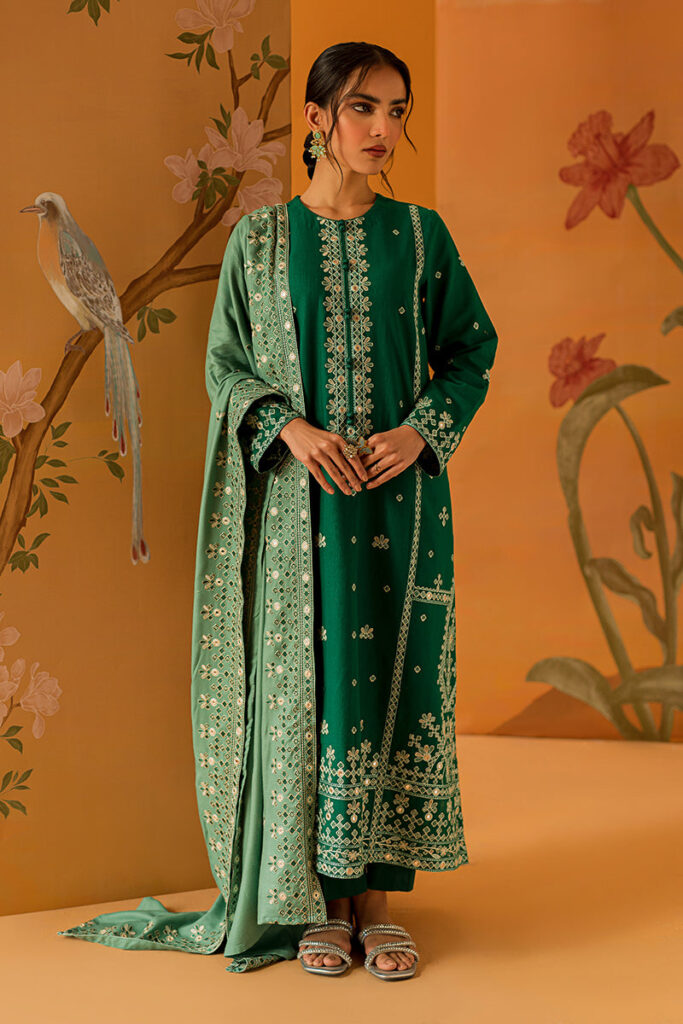 Green embroidered khaddar 3-piece unstitched suit PKR:7,950 only.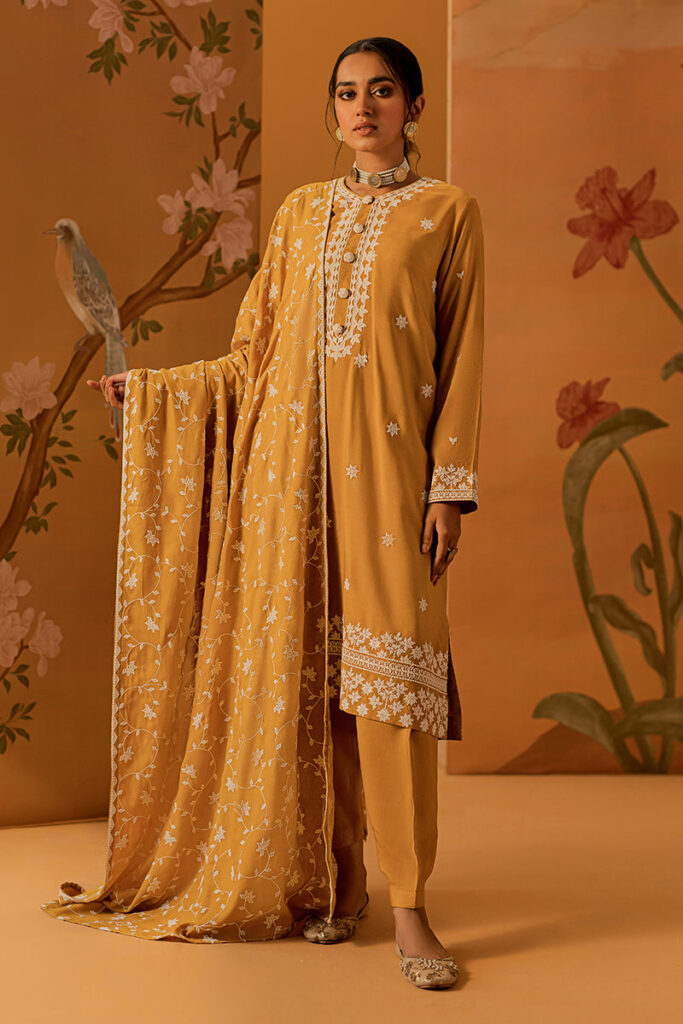 Stylish sandy color winter floral embroidered marina 3pc suit PKR:7,950 only.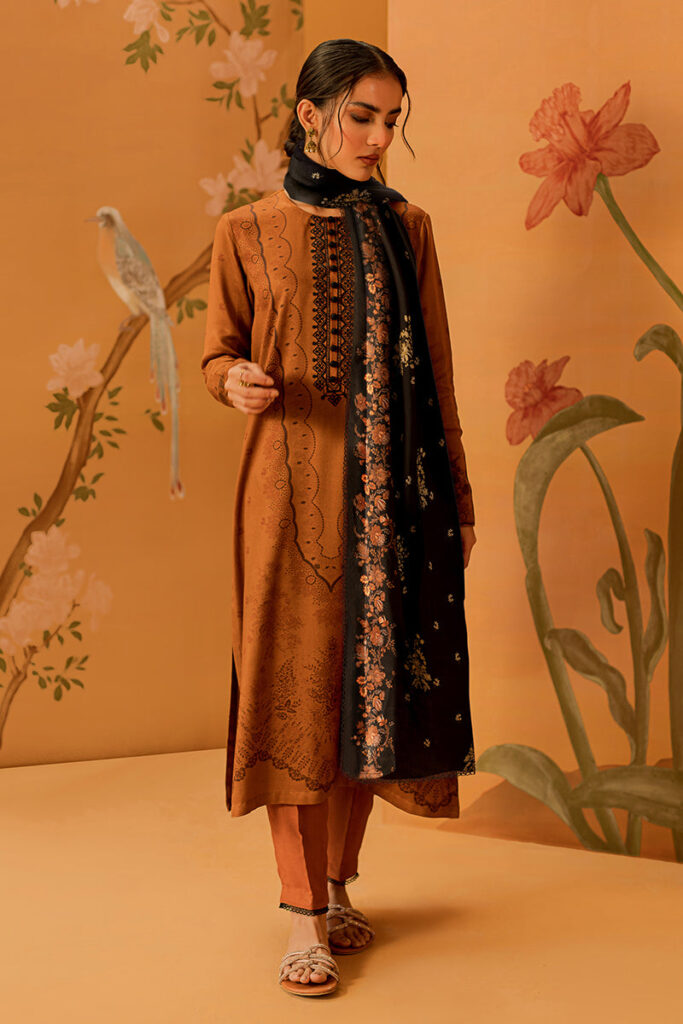 3piece digitally printed marina brown unstitched suit PKR:5,950 only.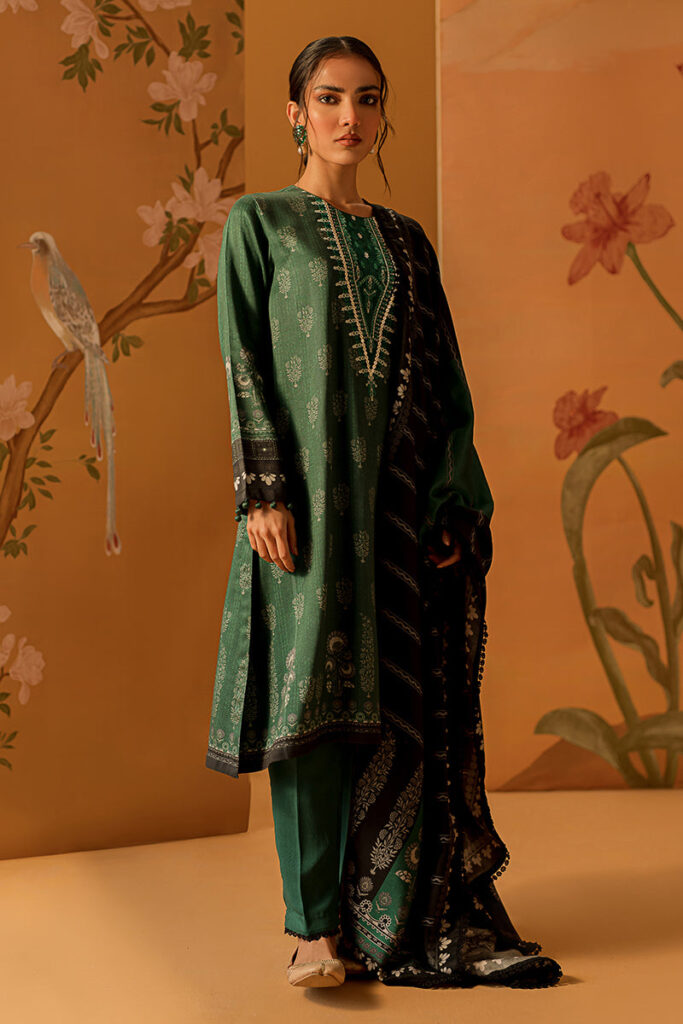 Digitally printed marina embroidered 3pc suit for women PKR:6,150 only.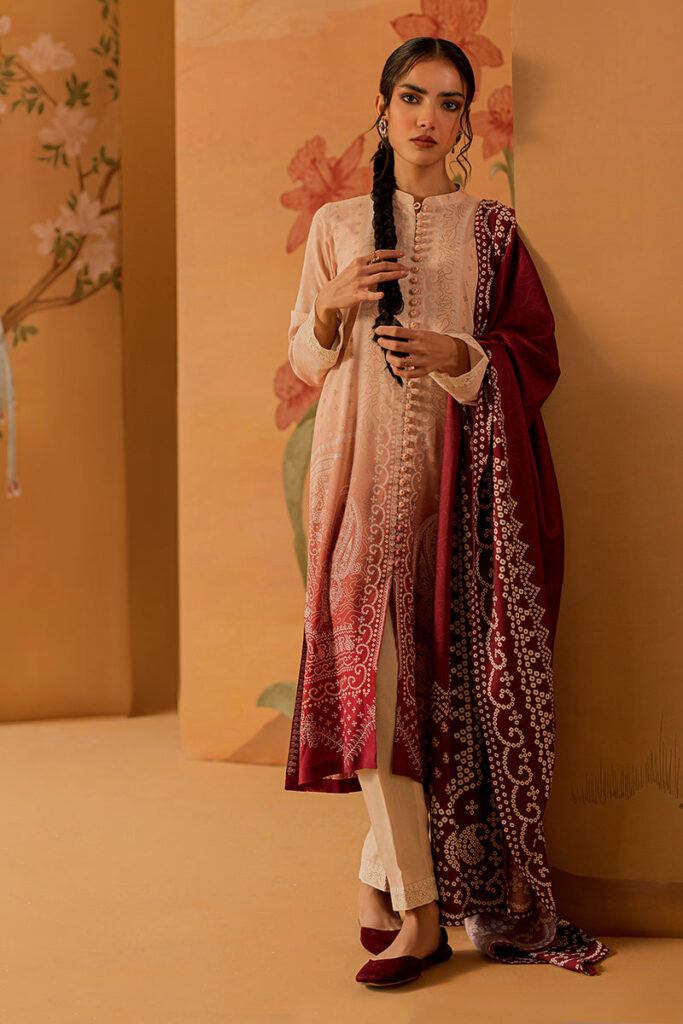 Stylish beige color marina fabric digitally printed unstitched suit for women PKR:5,950 only.
3-piece embroidered khaddar ivory color unstitched winter suit for women PKR:7,950 only.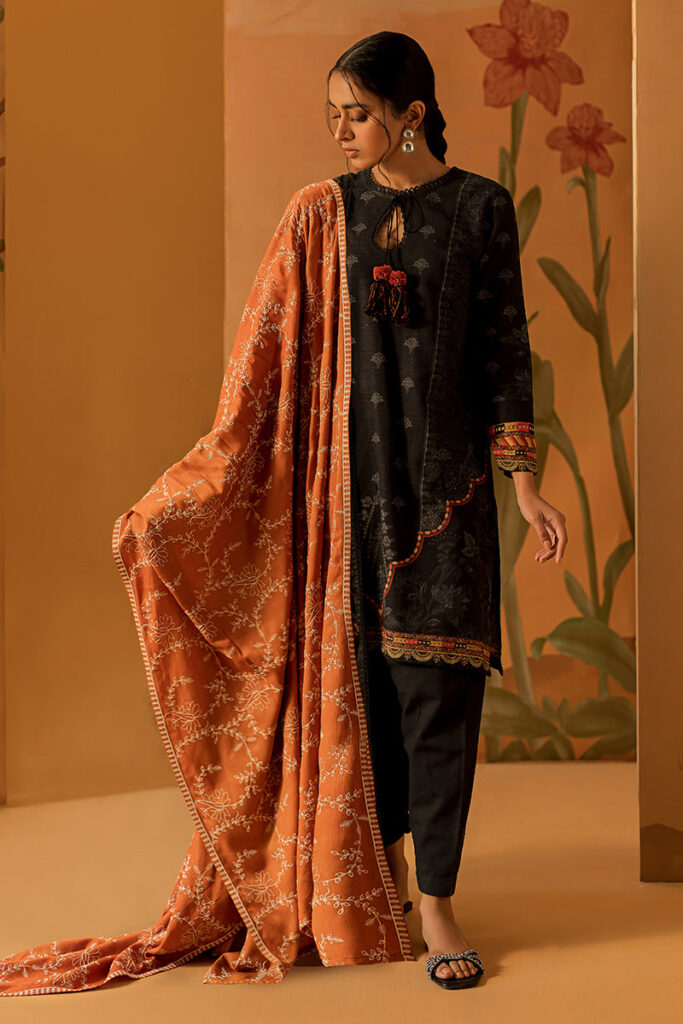 Charcoal glint 3piece digital printed khaddar unstitched suit PKR:6,550 only.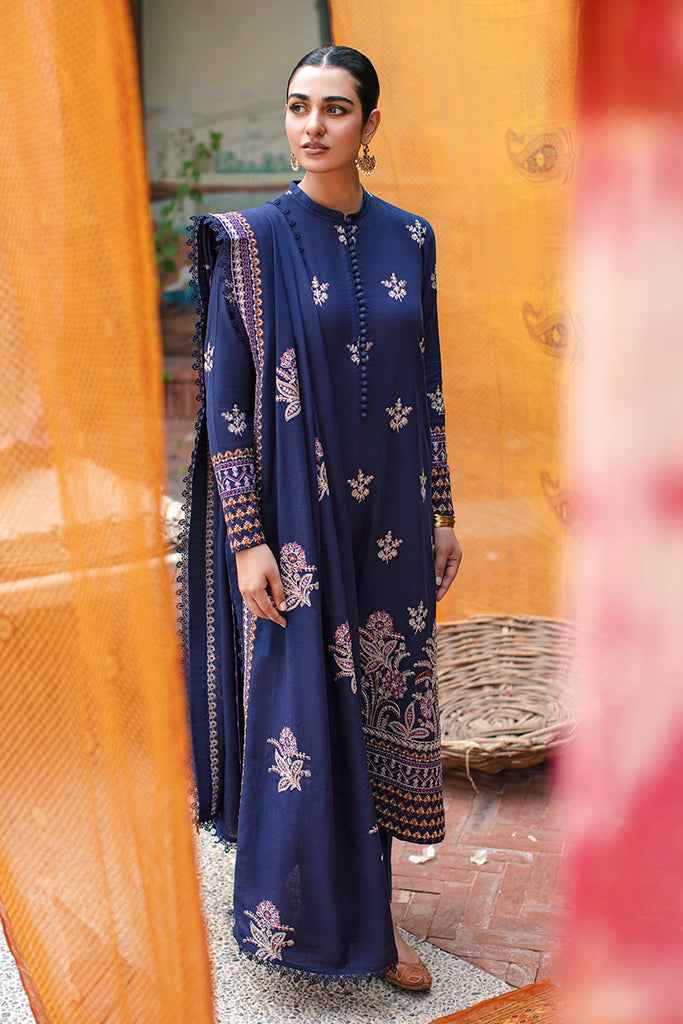 Blue embroidered khaddar 3piece unstitched suit PKR:6,750 only.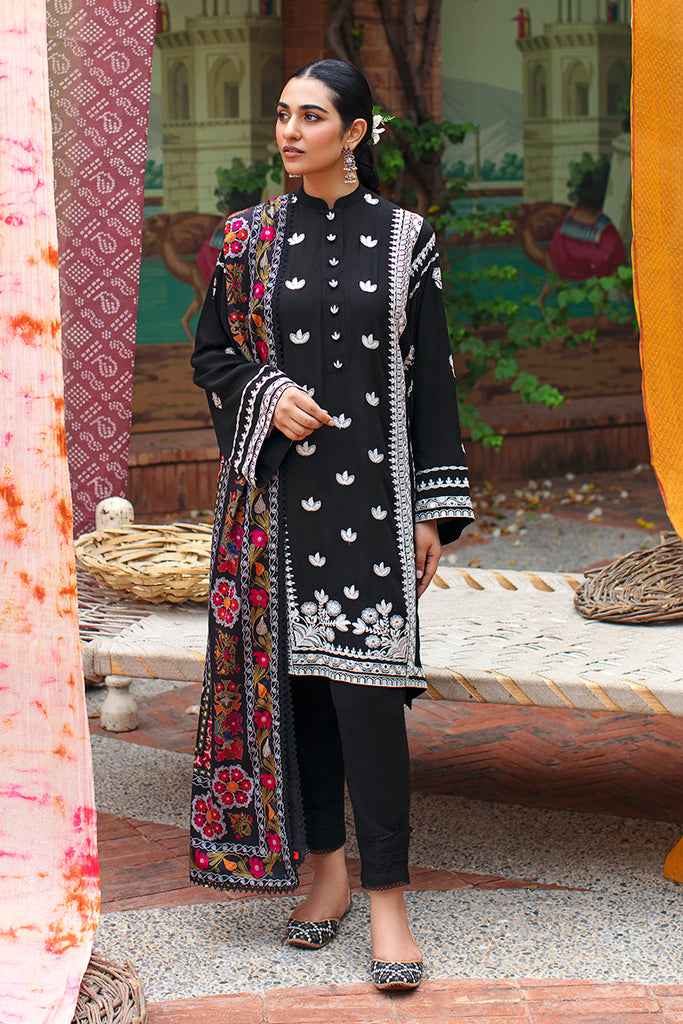 Classic ornate embroidered 3piece linen black suit for women PKR:6,550.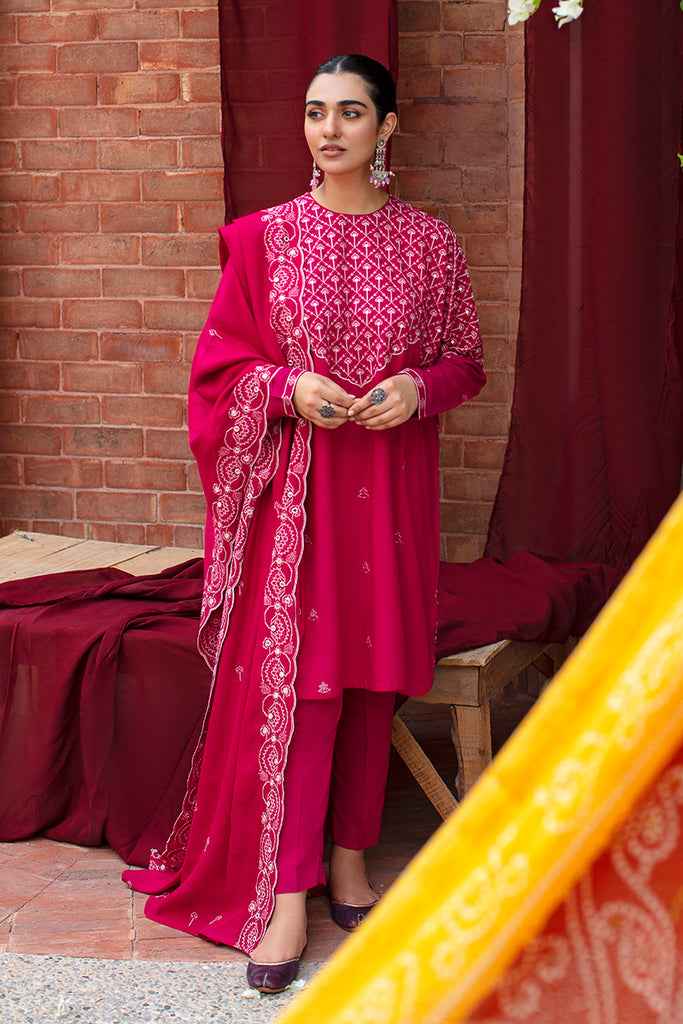 Let's get a unique eye-catching winter look by wearing this pink color embroidered linen 3piece unstitched suit with a shawl PKR:6,550 only.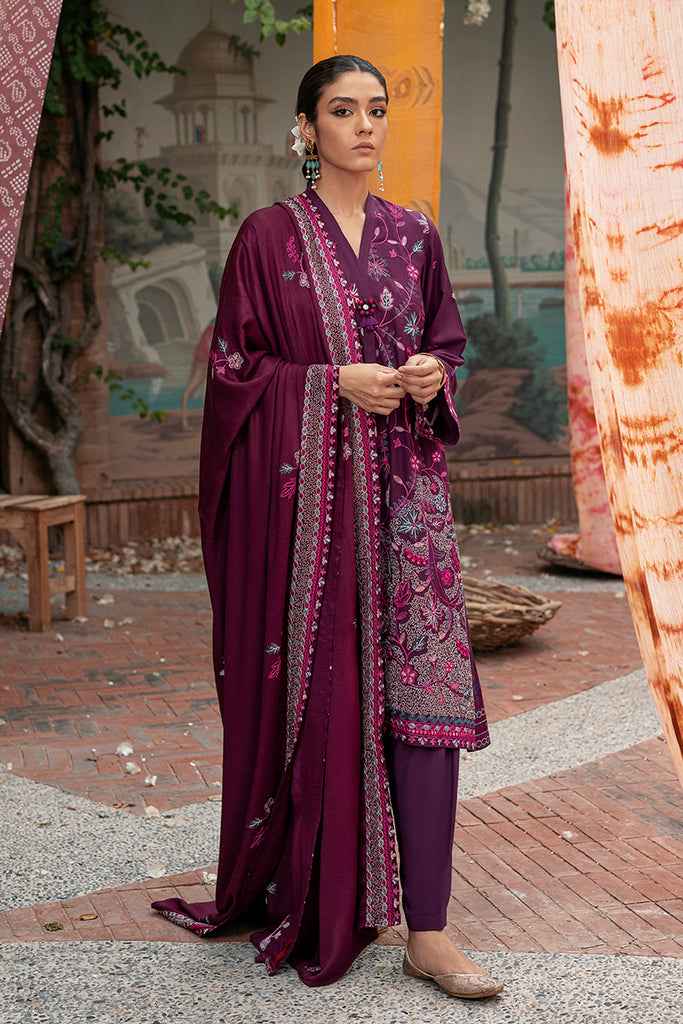 3piece embroidered linen purple color unstitched suit for women PKR:6,950.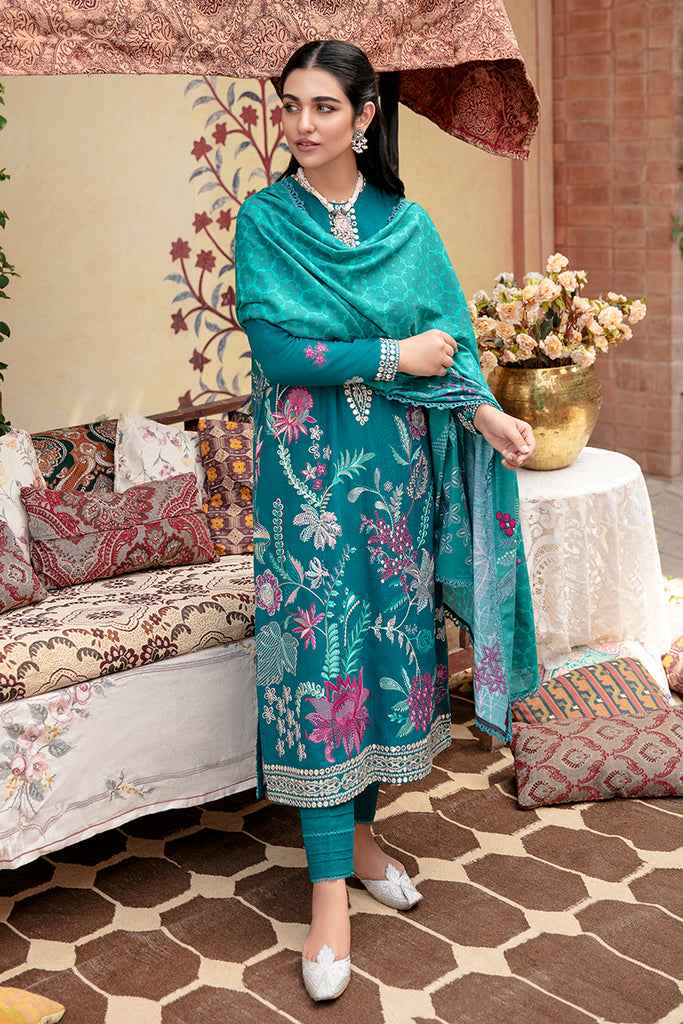 Garland bloom 3piece embroidered khaddar suit khaddar digital printed shawl PKR:5,950 only.
Luxury Pret
Cross stitch winter luxury pret collection also has beautiful unique embroidered patterns for trendy women. Usually, these clothes are best to wear during wedding functions, birthday parties, and winter functions.
Furthermore, these inspiring style luxury winter pret dresses can provide your stand-out appearance among the crowd. Therefore, without wasting more time just shop online for these stunning winter dresses from the official website.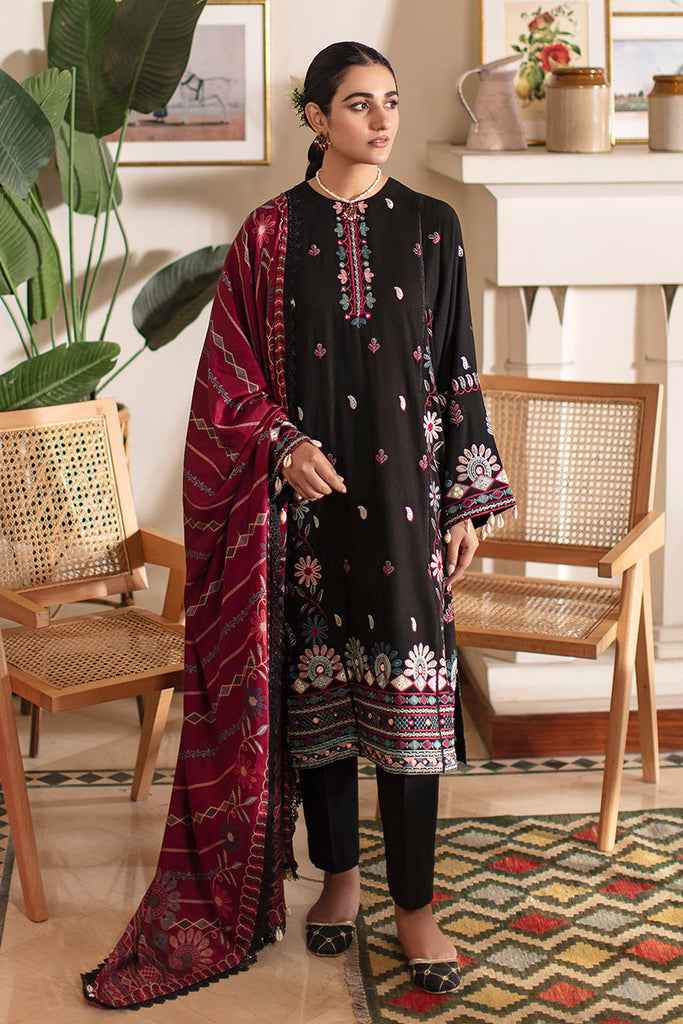 Black folk tale 3pc embroidered khaddar unstitched suit for women PKR:6,250 only.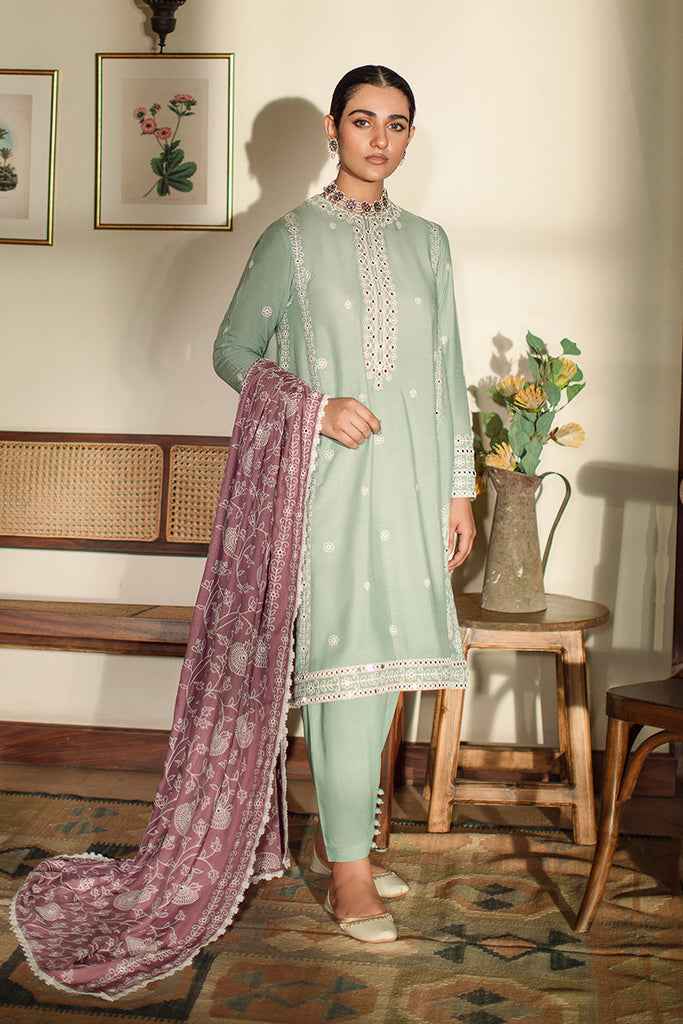 Girls refresh your winter wardrobe with this lovely pistachio color embroidered linen 3piece suit PKR:6,950.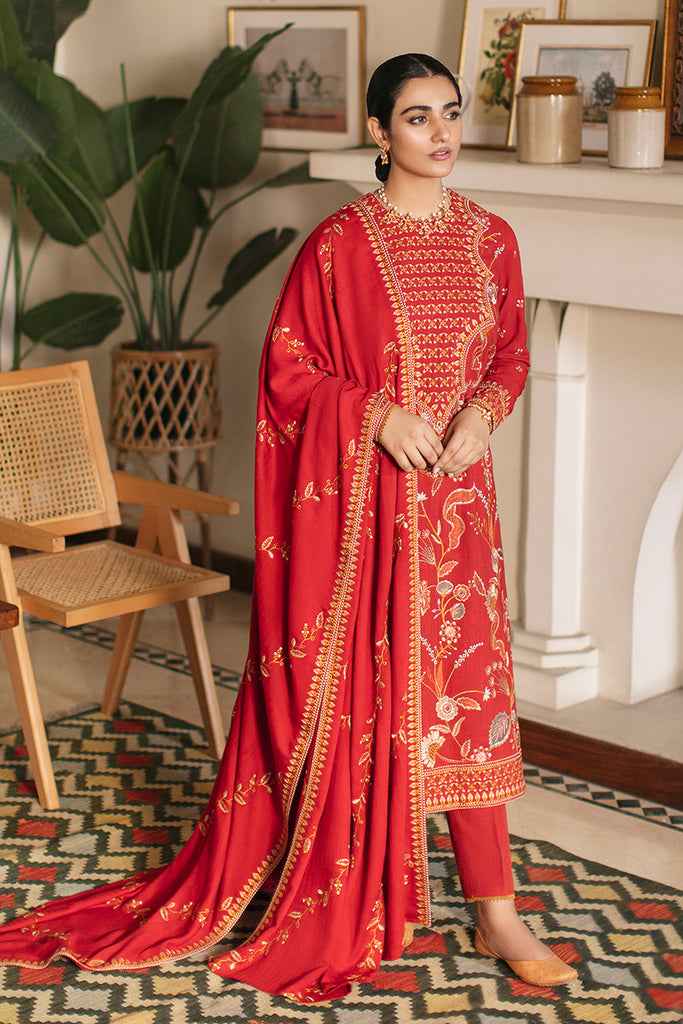 Red khaddar embroidered unique design winter unstitched 3pc suit PKR:6,750.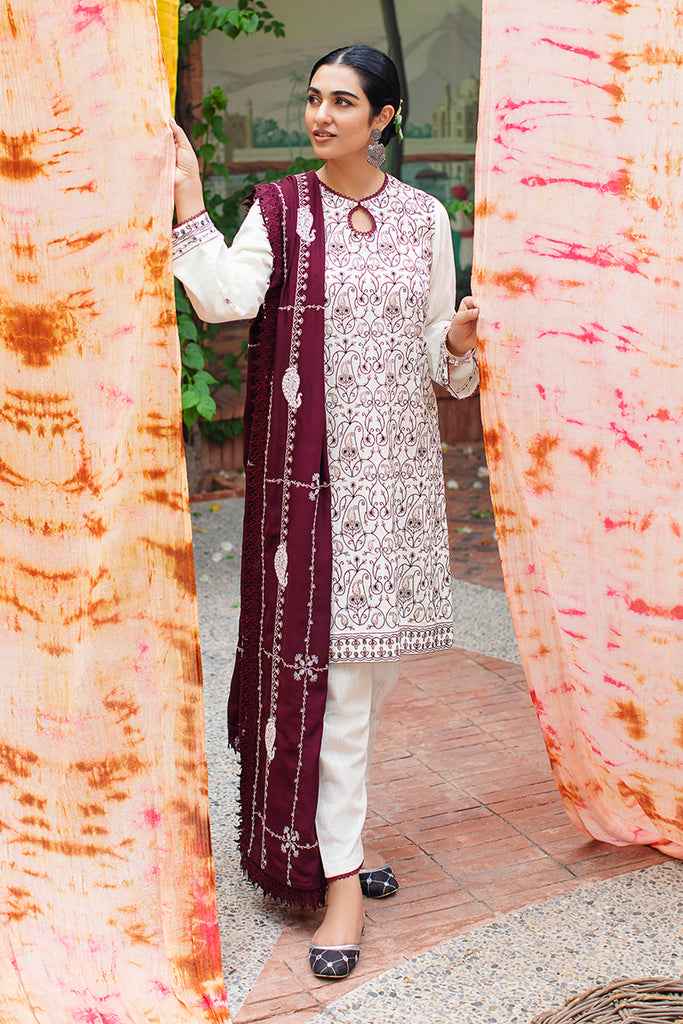 Ivory color checkered speck 3pc embroidered suit for women PKR:7,950 only.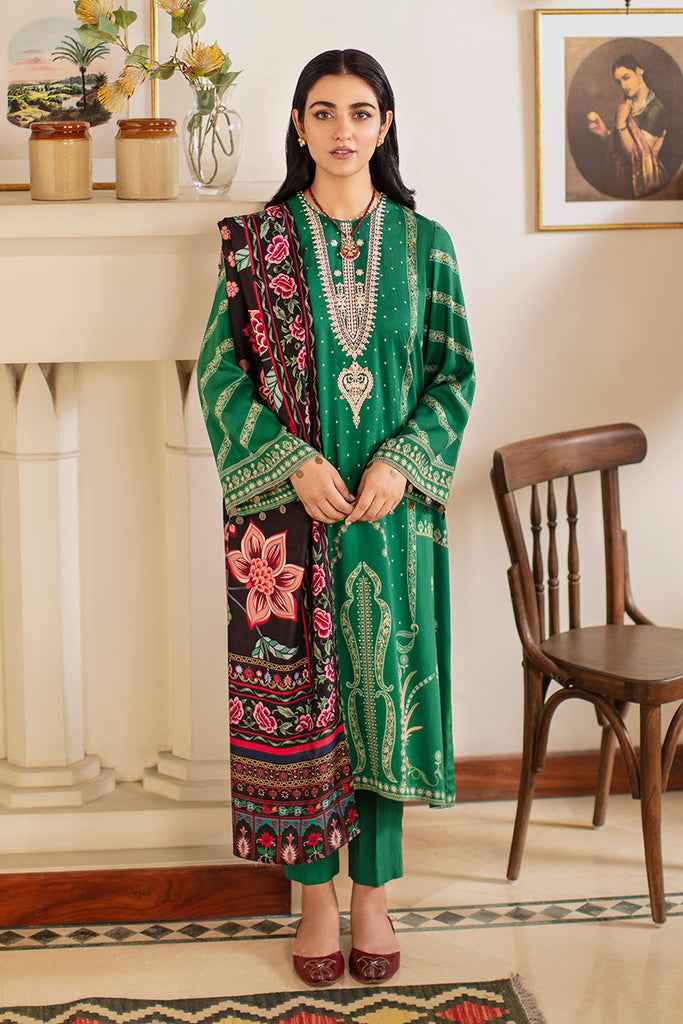 Pacific pine 3piece linen green suit for women PKR:4,950.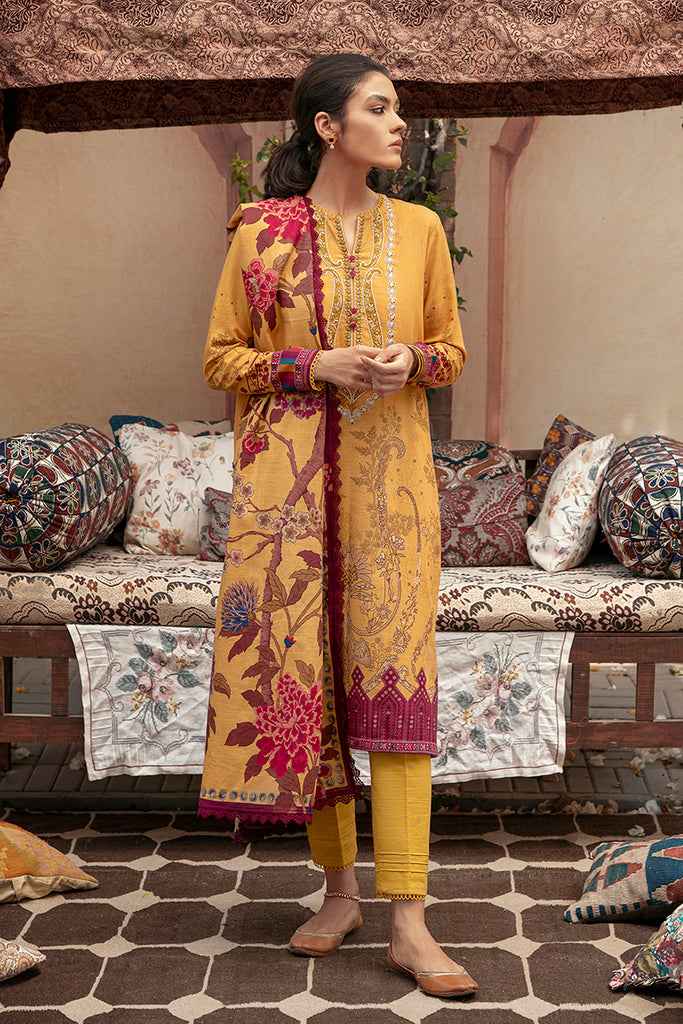 Digital printed mustard khaddar winter 3pc suit PKR:4,950 only.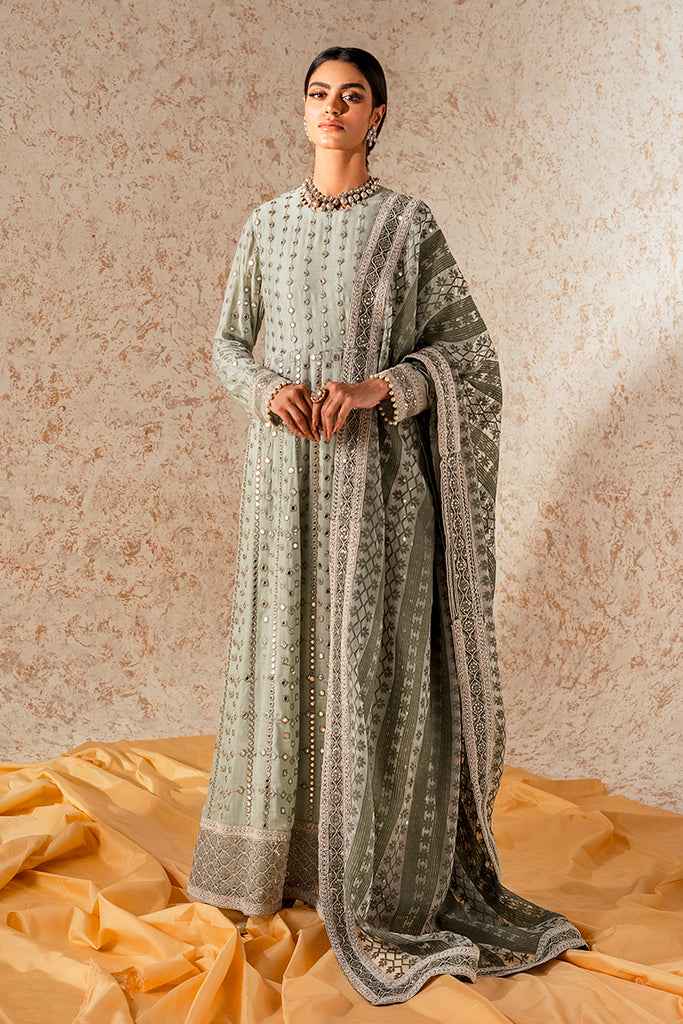 Green color viscose net embroidered 2pc (shirt + dupatta) PKR:15,000.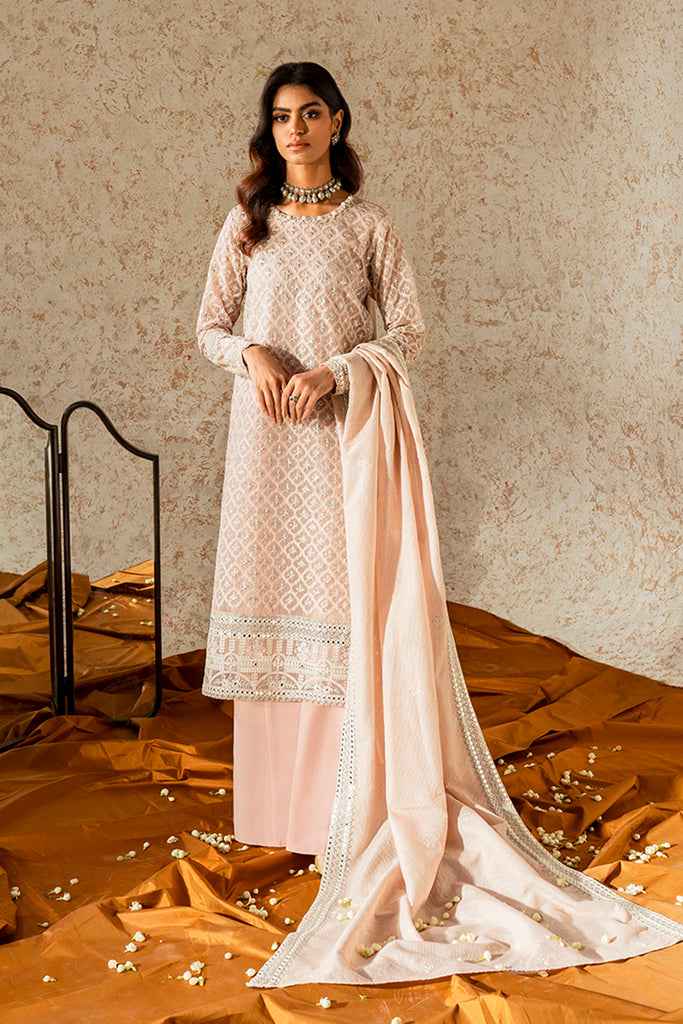 Beautiful rose color winter luxury pret 3pc unstitched suit PKR:16,000 only.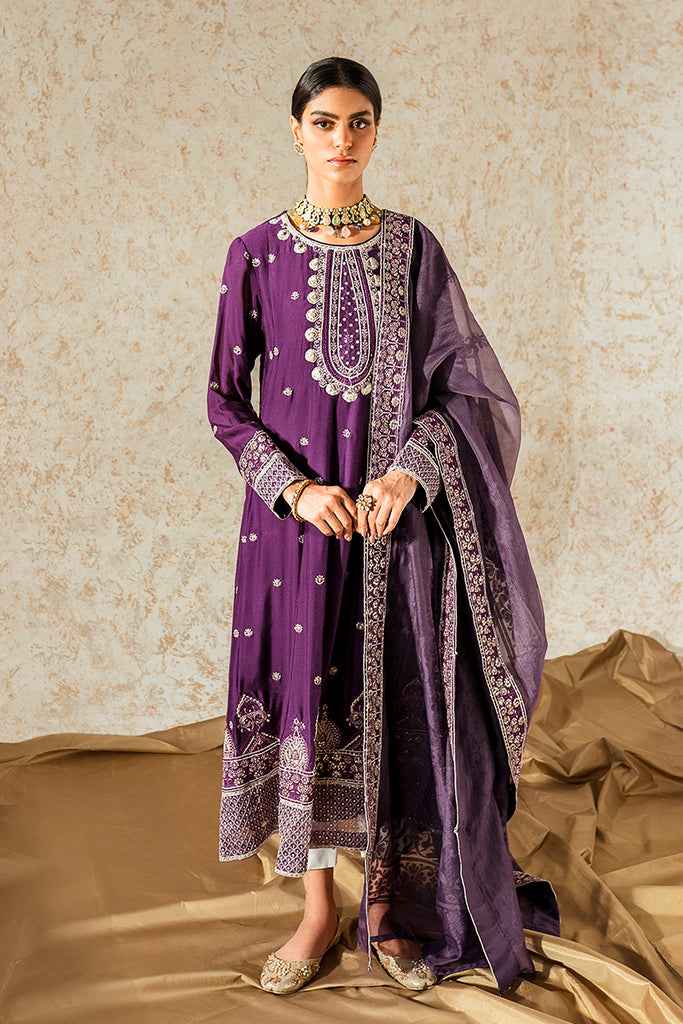 Embroidered purple winter viscose net 2pc unstitched suit for women PKR:12,950 only.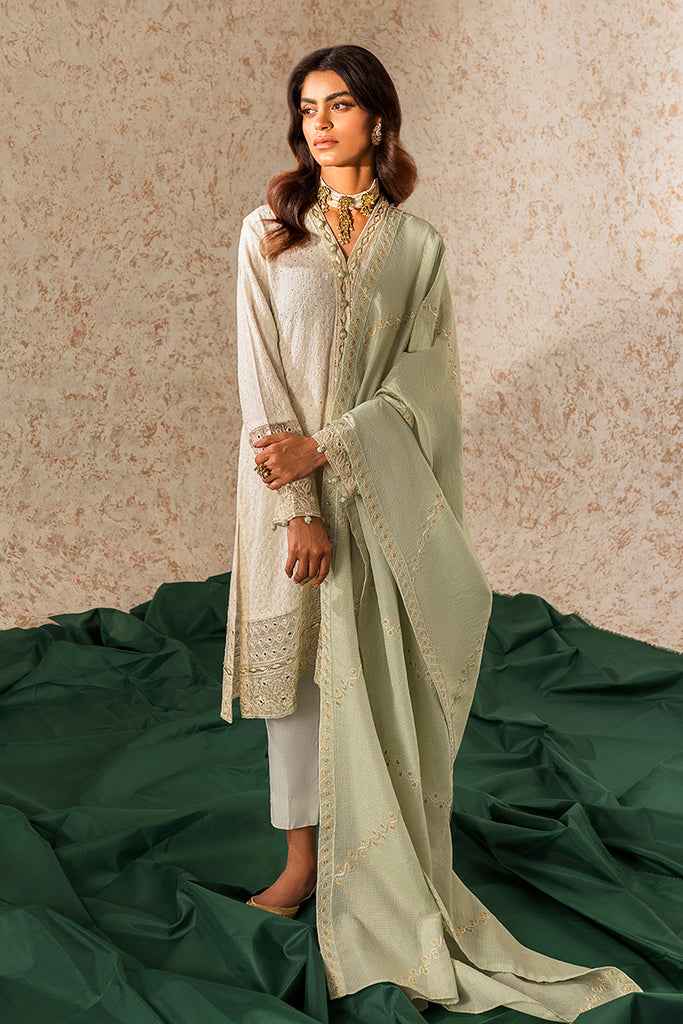 White embroidered net winter 2pc suit for women PKR:12,950 only.
Embroidered blue organza long frock for women PKR:16,000 only.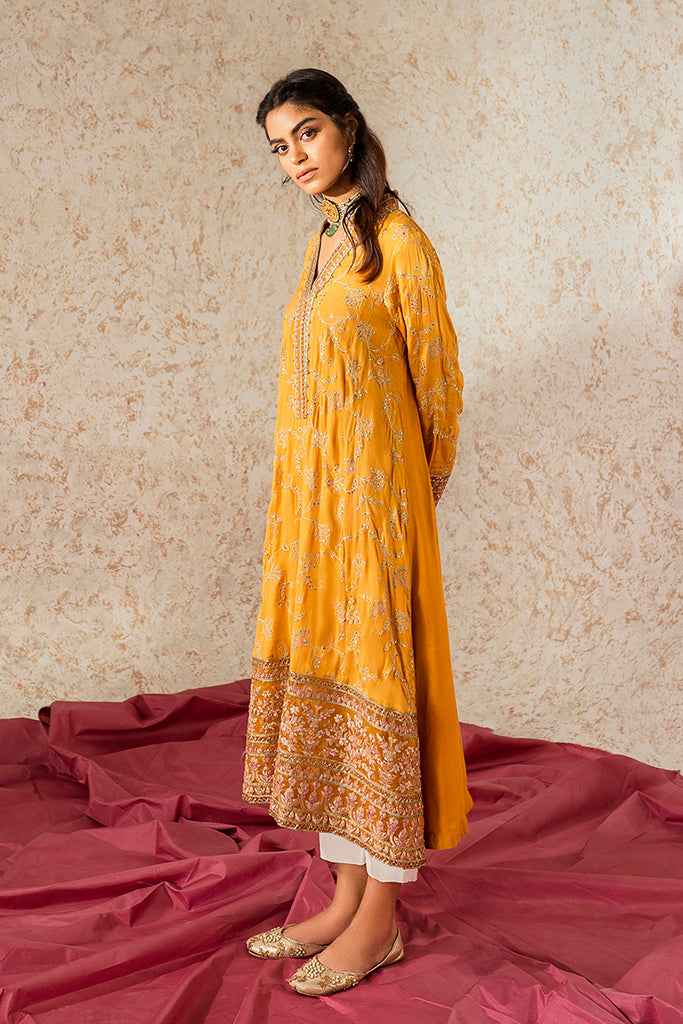 Yellow embroidered a-line shirt, get the traditional winter best look for just PKR:6,750.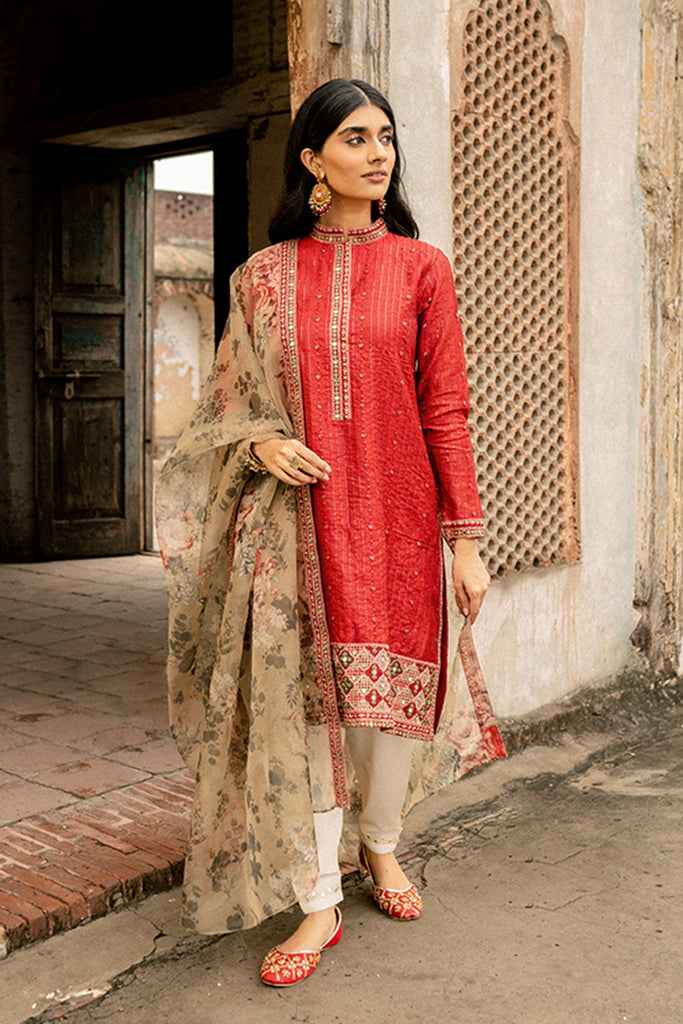 Net embroidered red winter shirt & dupatta for women PKR:12,500.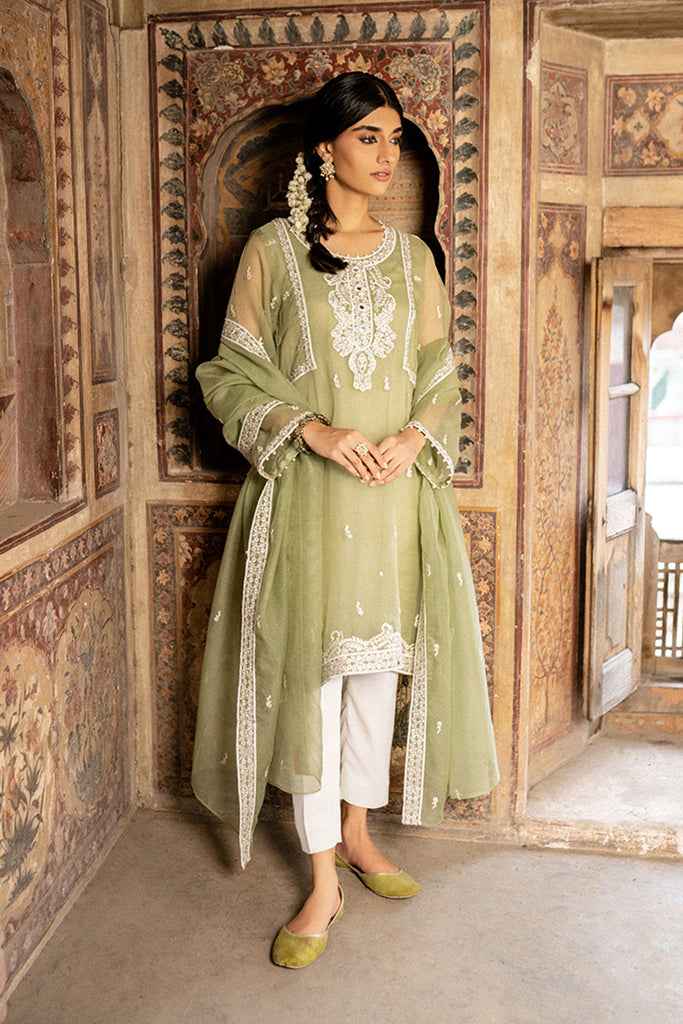 Cross stitch Beautiful green color winter unstitched classic style kurta and embroidered net matching dupatta PKR:9,950
Cross Stitch Winter Collection 2022-23 With Price
Girls are always finding beautiful digitally printed embroidered khaddar linen shirts in 2022-23. Therefore, shop online for new digitally printed winter unstitched khaddar, linen, and cotton 2piece and 3piece suits at affordable prices.
Get ready to shop online for your favorite brand cross stitch winter unstitched collection 2023. The book of these winter dresses starts on 25th December 2022. This winter cross stitch launches a wide range of outfits at sale prices. Furthermore, all dresses are also containing unique fashion prints as well.
See More: Cross stitch sale 2022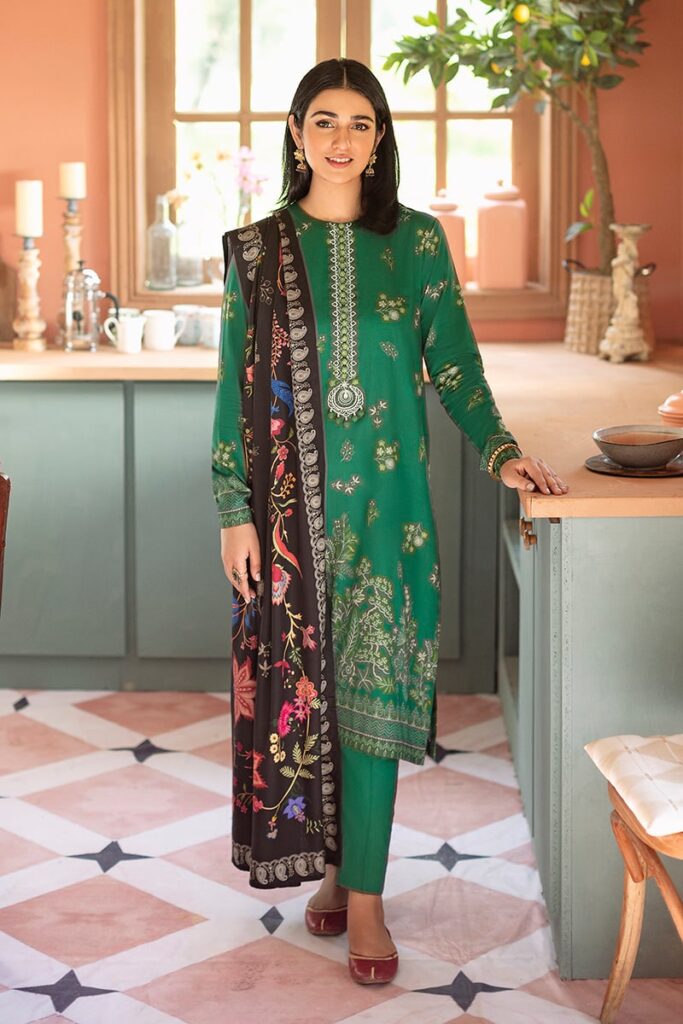 Stylish green embroidered cotton stain embroidered 3piece suit PKR:6,250 only.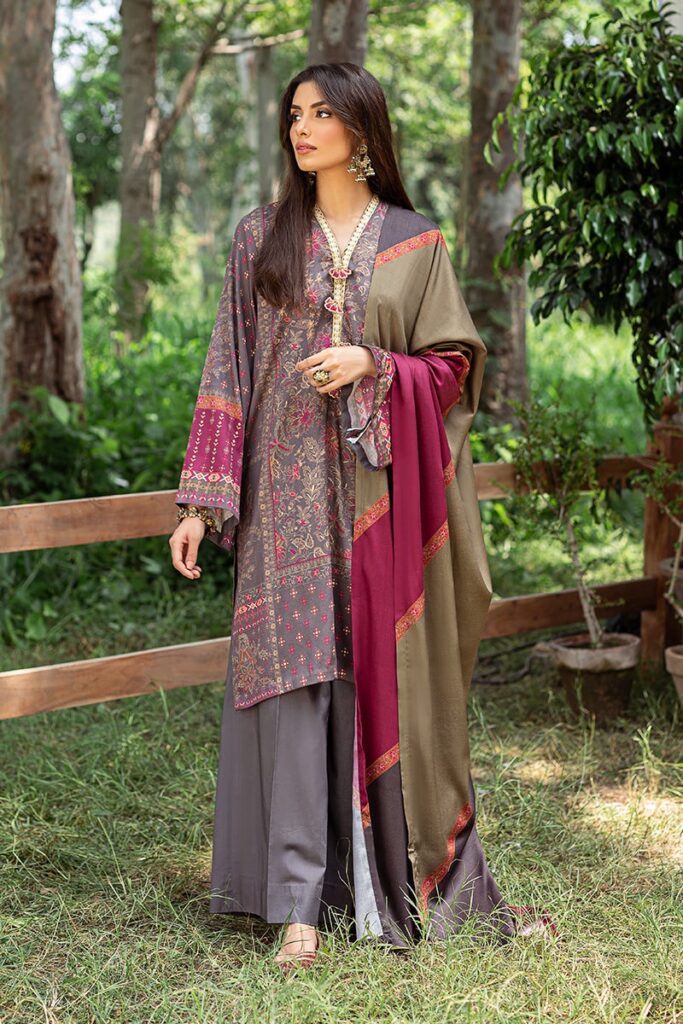 Grey embroidered digital printed 3piece unstitched suit PKR:5,950 only.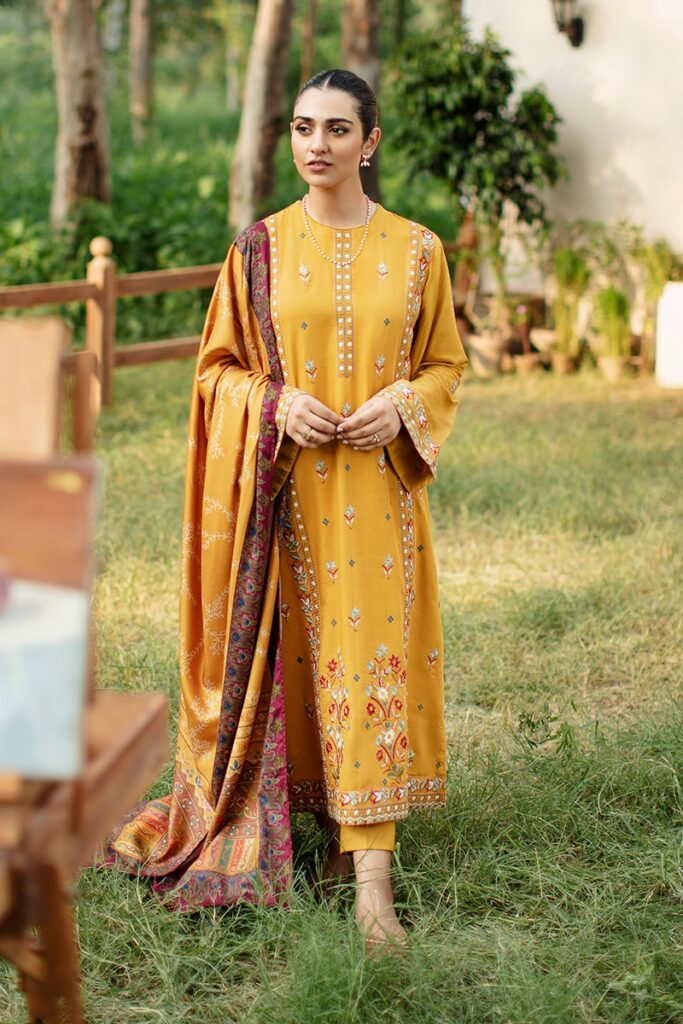 Smoky brisk 3piece cotton stain embroidered 3piece unstitched suit PKR:7,550 only.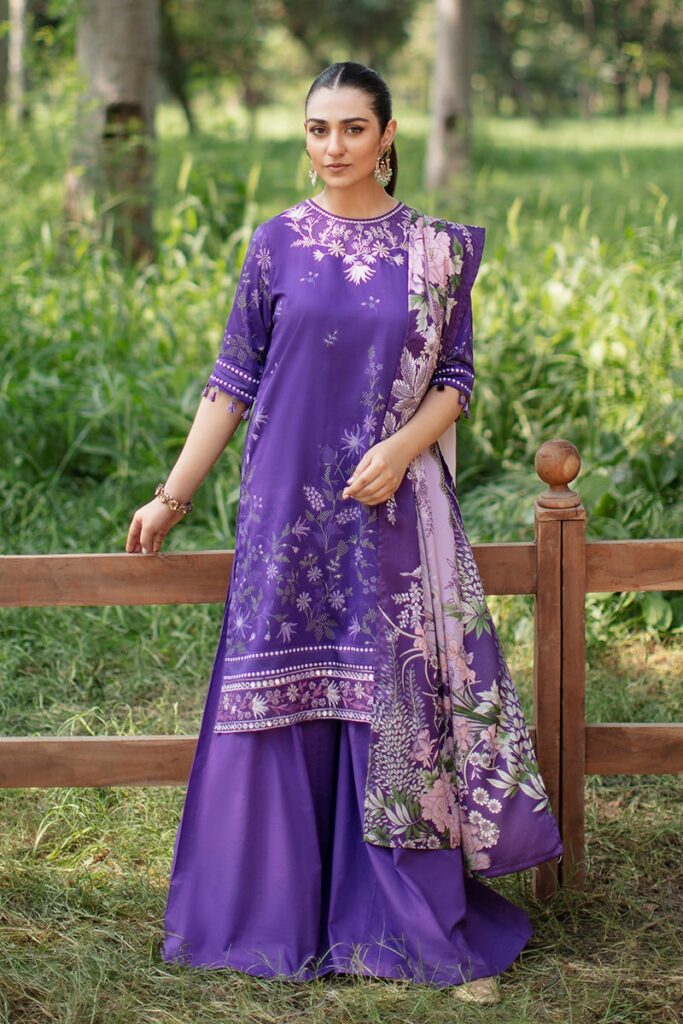 Refresh your winter wardrobe with this stylish purple color embroidered 3p unstitched suit available for PKR:6,250 only.
Cotton satin embroidered lilac 3p suit for women PKR:8,950 only.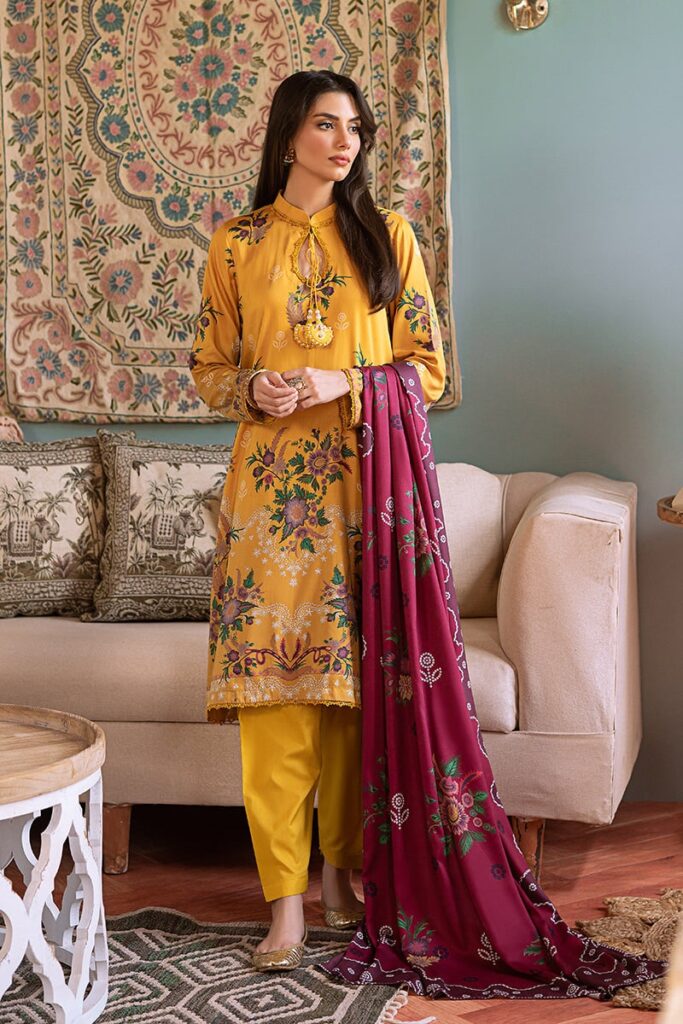 Mustard embroidered 3pc unstitched suit for women PKR:5,950.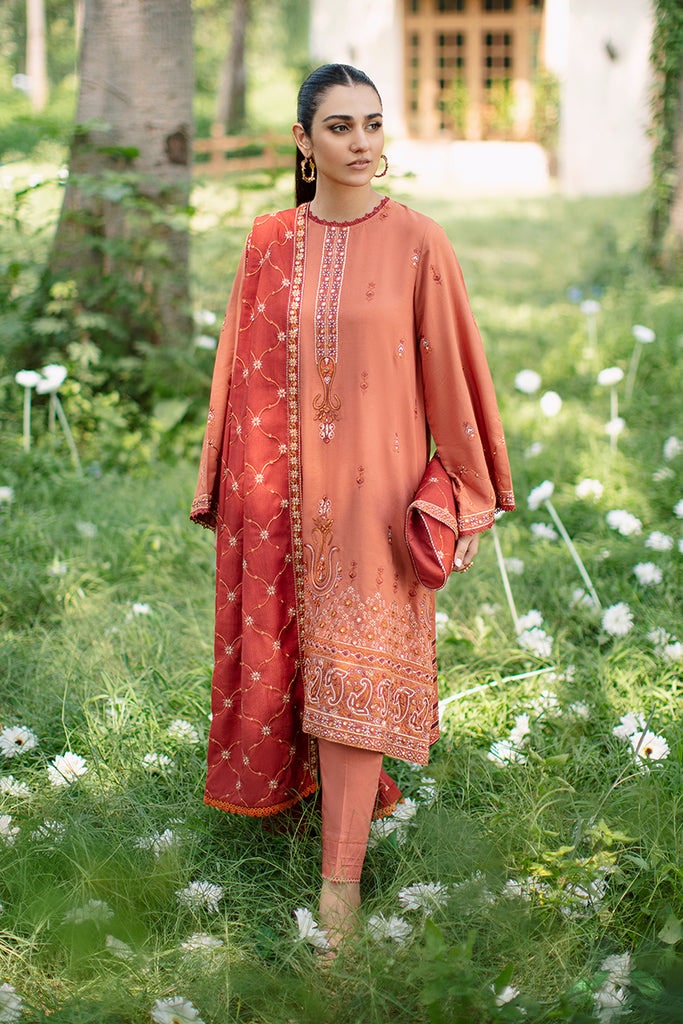 Orange cotton satin luxury 3piece winter suit PKR:8,550 only.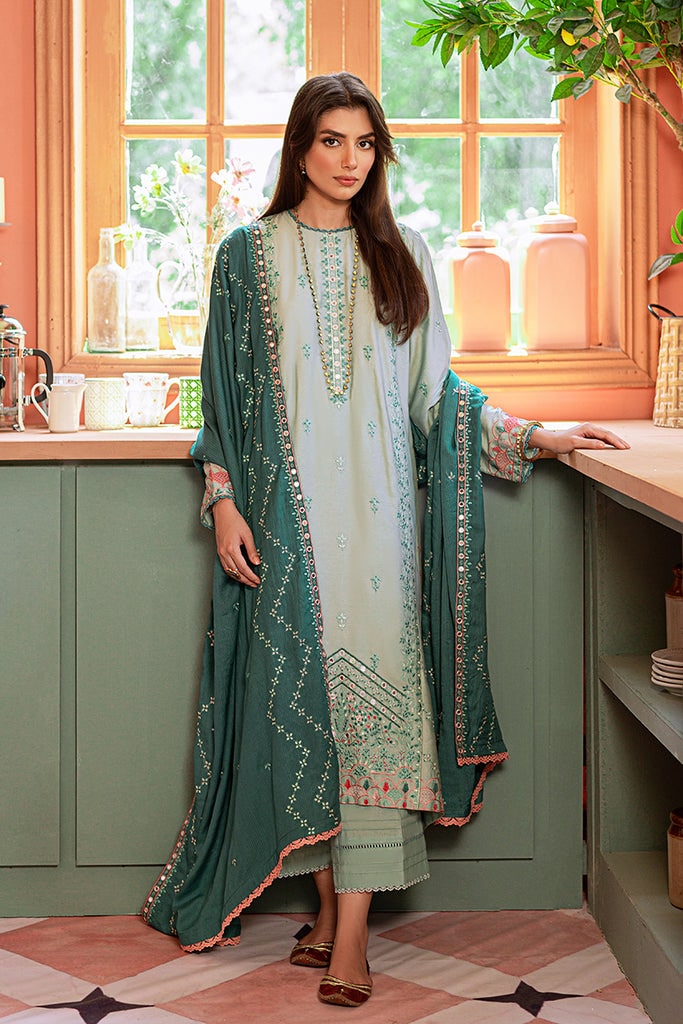 Get unique look this season by wearing this blue embroidered 3piece suit PKR:7,950.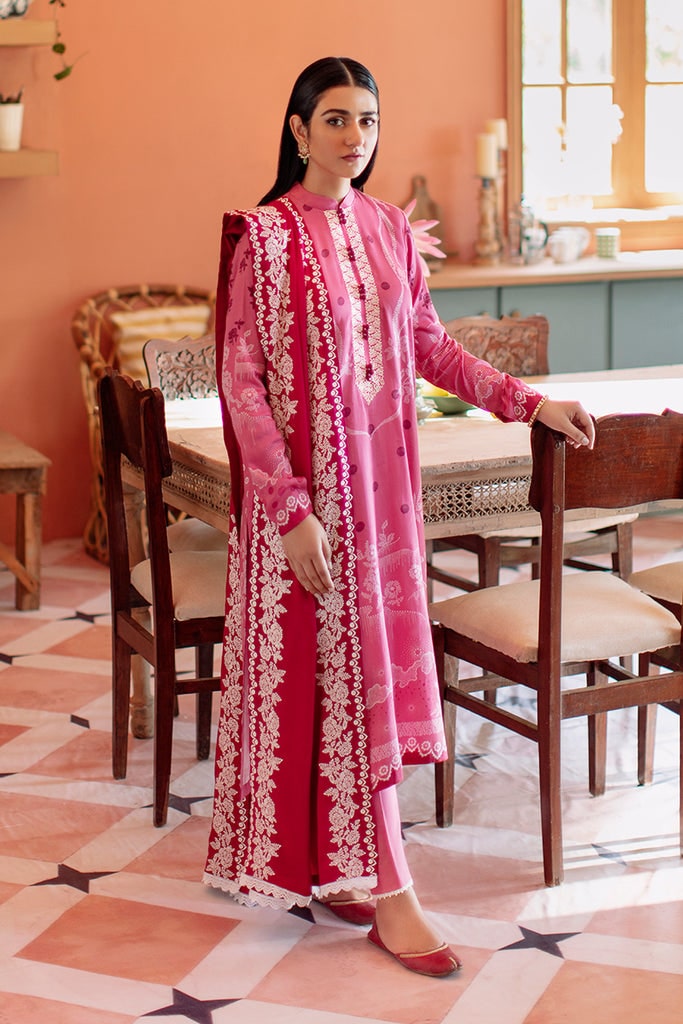 Pink embroidered 3piece winter suit by cross stitch brand available for PKR:7,550.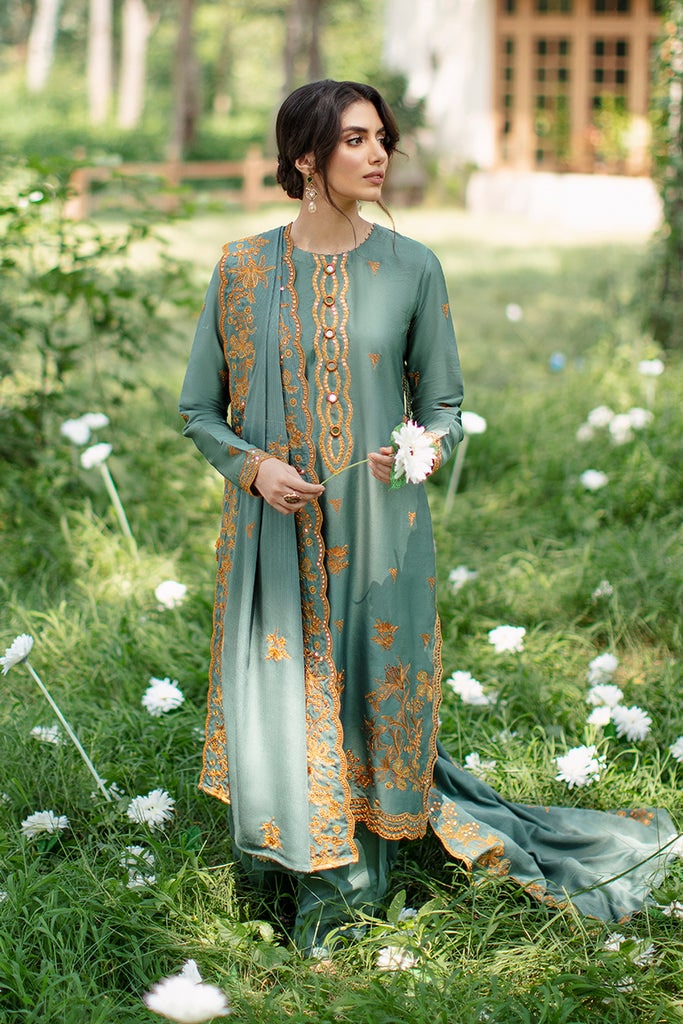 Luxury winter wear green unstitched 3piece suit for PKR:8,550.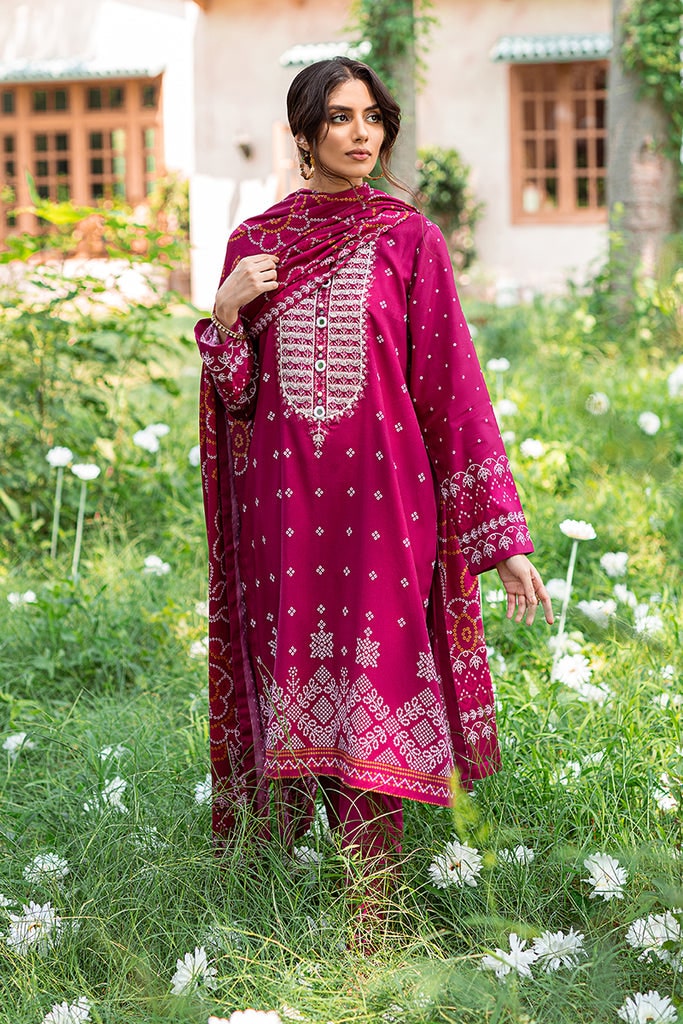 Get most beautiful winter look with this magenta color cotton satin 3piece suit PKR:6,250 only.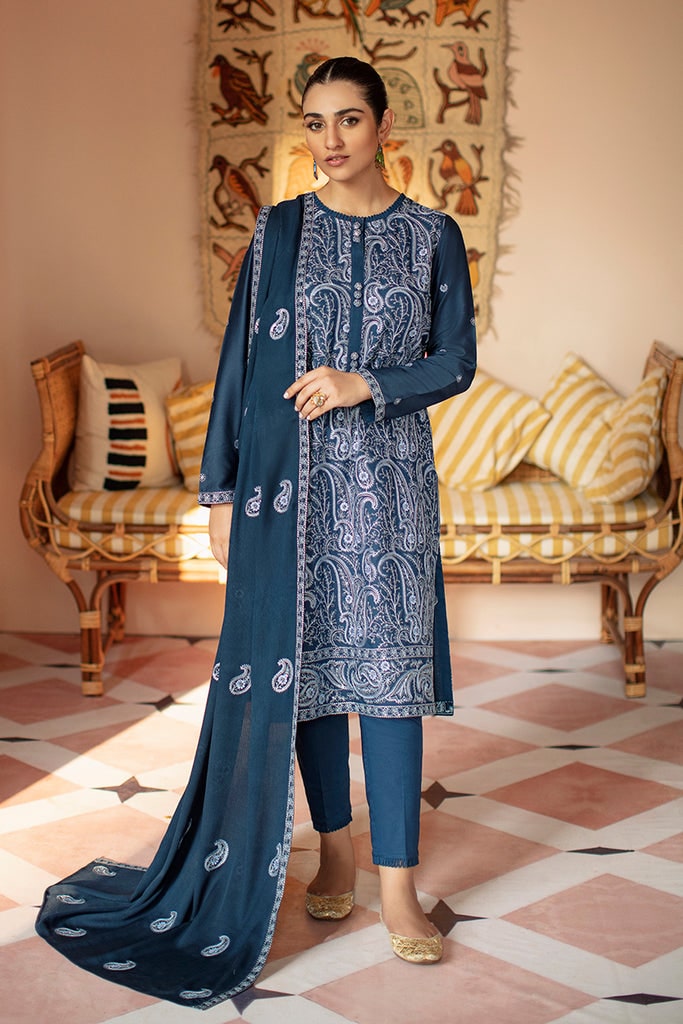 Blue embroidered cross stitch vivid flora unstitched 3piece suit available for PKR:8,950.