Cross Stitch Sale 2022 Unstitched Summer Collection 50% off
Hi! Girls if you are looking for a unique and beautiful Cross Stitch Sale Summer unstitched Collection 2022 in Pakistan? We are going to share one of the leading fashion brands Cross Stitch Lawn 2022 online collection for women. The pre-booking of the fashion brand collection starts on 4th August 2022. Furthermore, today pre-book your favorite fashion designer's unstitched chiffon volume-1 for women. We can see that this range will be containing embroidered fabrics, prints, and ready-to-wear dresses for women.
Furthermore, as we all know that Cross Stitch is a very famous fashion designer in Pakistan and all over the world. and now we are sharing beautiful images of ready-to-wear and unstitched girls and women luxury edit chiffon Crosssitch 2022 for everyone.
Cross stitch Sale Summer Premium Unstitched Lawn Collection 2022
Furthermore, in this post, you can find that all summer dresses were containing very stylish and colorful dresses as compared to previous collections. In addition, this brand offers a new stylish chiffon dupatta with other summer dresses that have a lawn dupatta. And you can shop online for all types of the variety of stitched and unstitched available in stores.
The Cross-stitched fashion brand was founded in 2000. And this popular fashion brand always introduced something new and funky. Furthermore, you can like these beautiful designs that contain attractive colorful prints for women. shop online Cross Stitch Sale Summer Collection 2022 Lawn volume-1,2,3 collection for women.
See More: Latest Khaadi Lawn prêt Collection & Summer Kurtis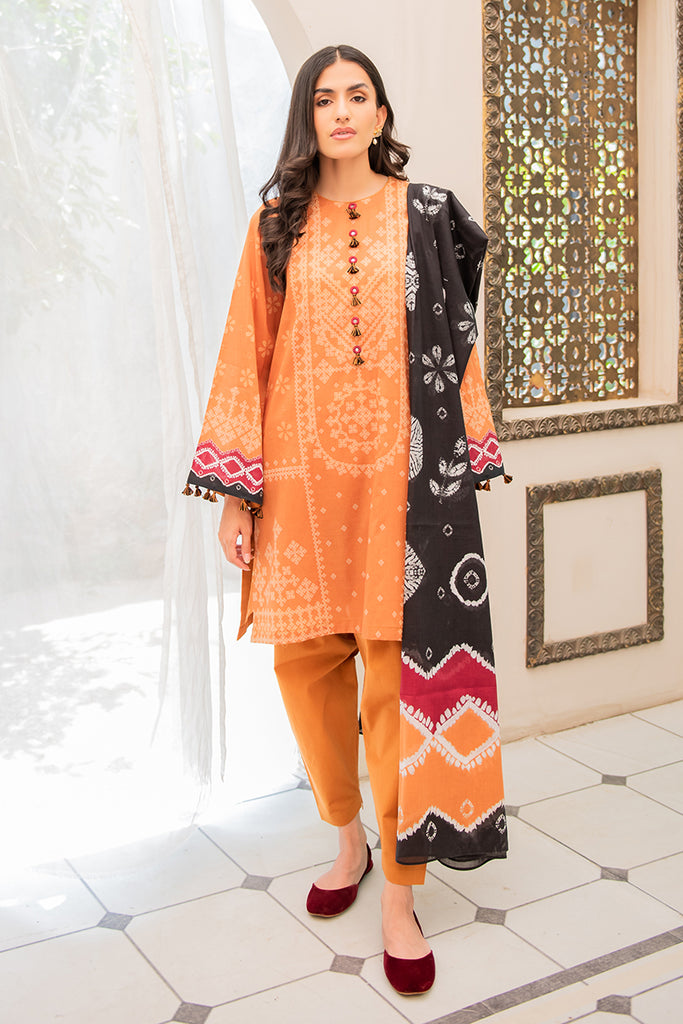 Orange color digital printed unstitched 3piece suit PKR:4,550 PKR:3,410 only.
Unstitched purple color lawn digital printed 3piece suit PKR:4,550 PKR:3,410 only.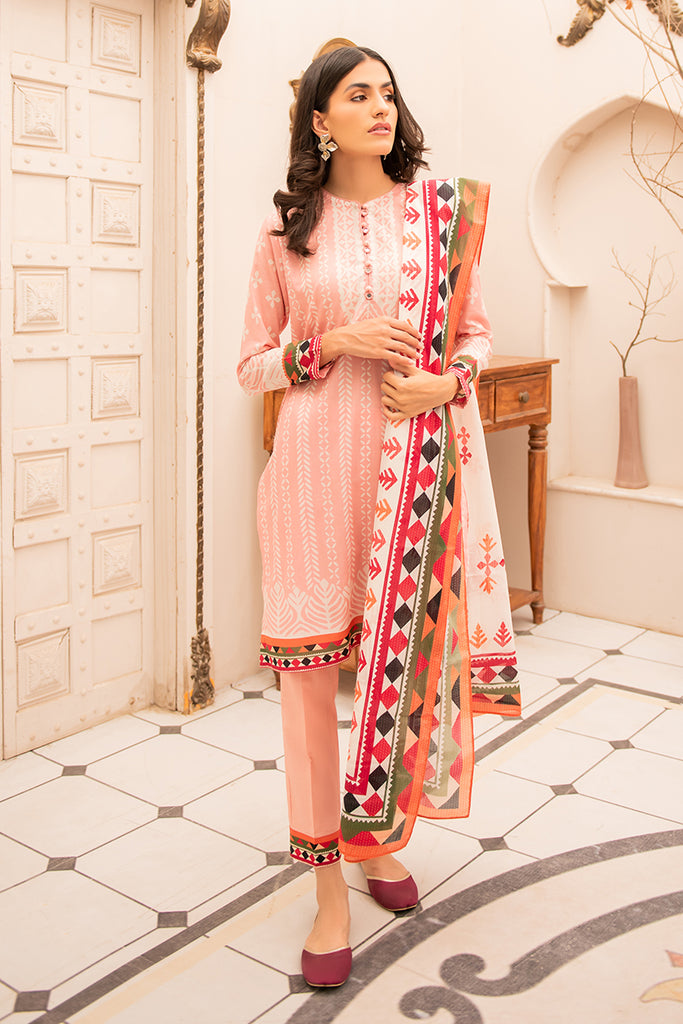 Peach pearl 3piece digital printed suit PKR:4,550 PKR:3,410 only.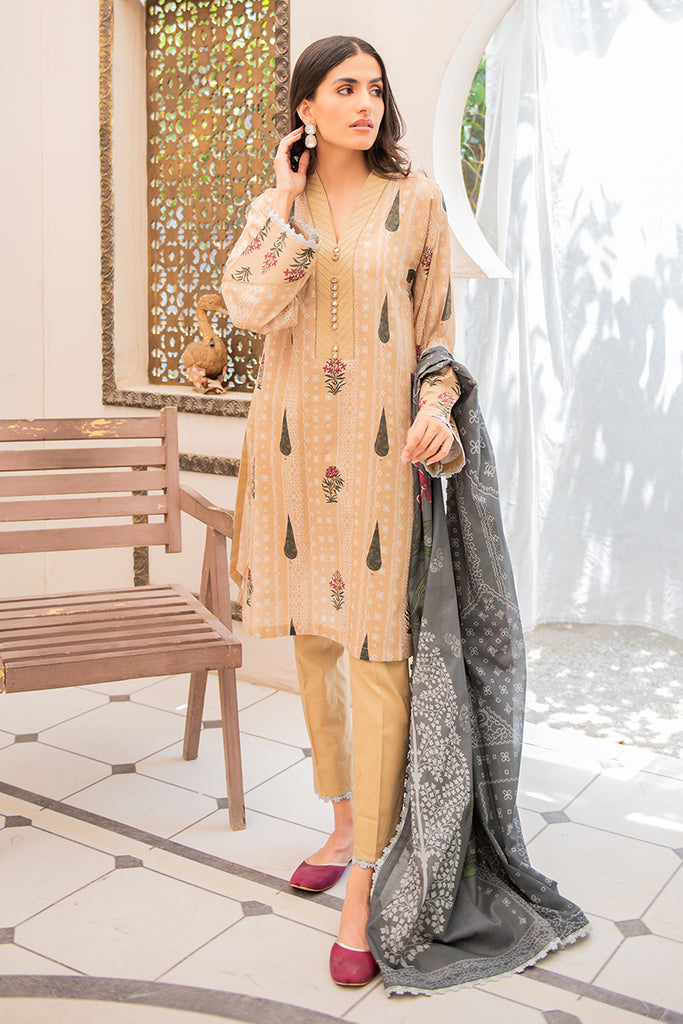 Stylish brown lawn digital printed un-stitch suit PKR:4,550 PKR:3,410 only.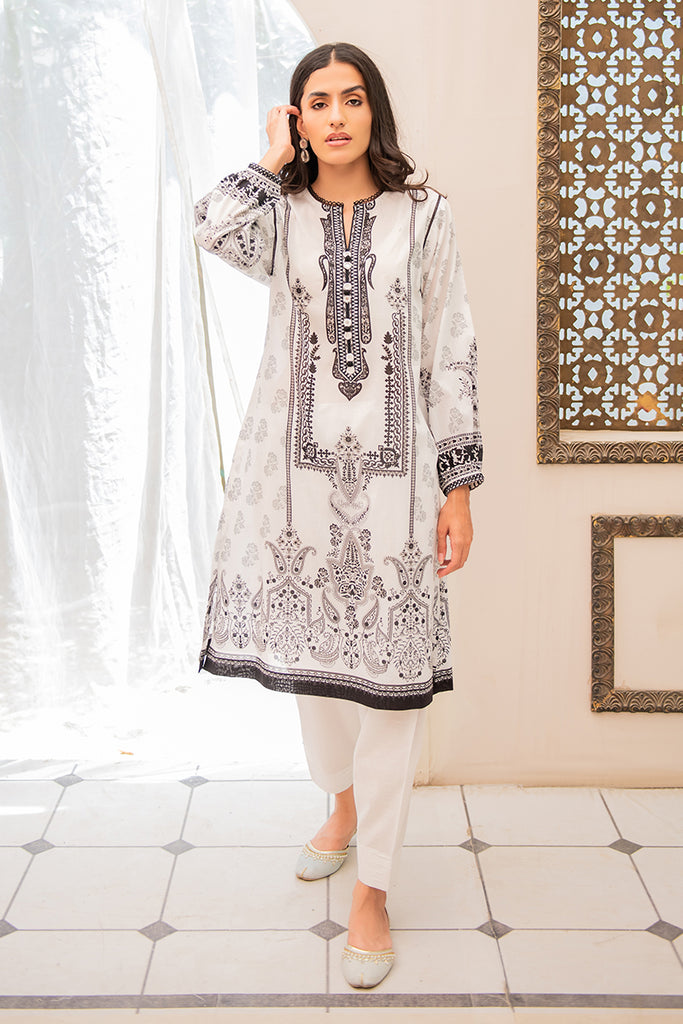 White lawn unstitched one-piece shirt PKR:1,950 PKR:1,610 only.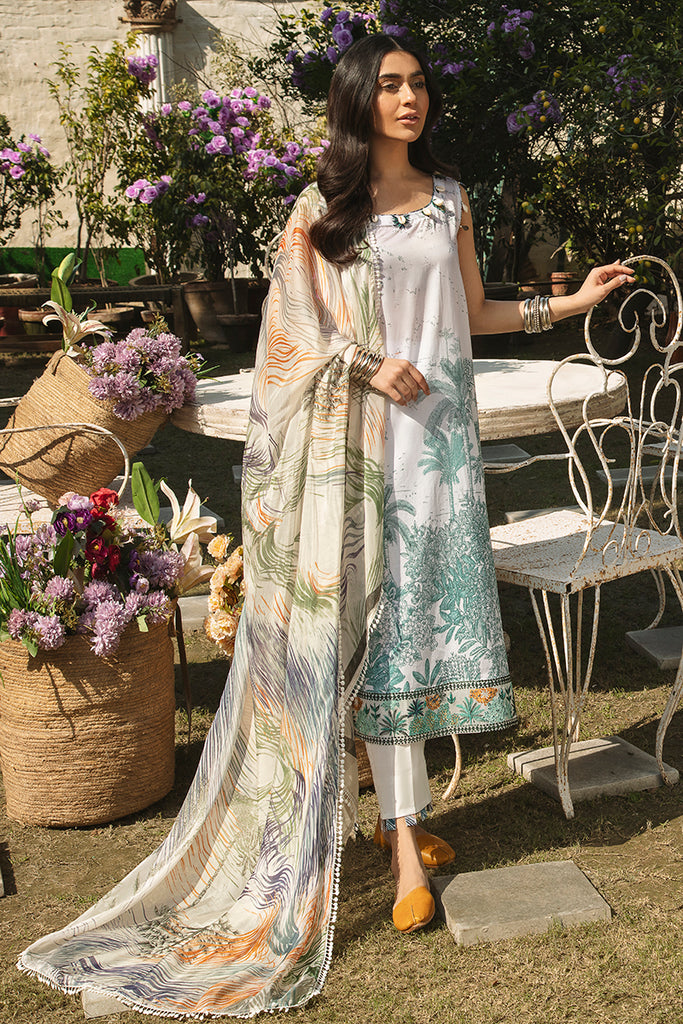 Let's get the trendy look with this cross stitch white lawn 3pc suit PKR:5,250 PKR:4,200 only.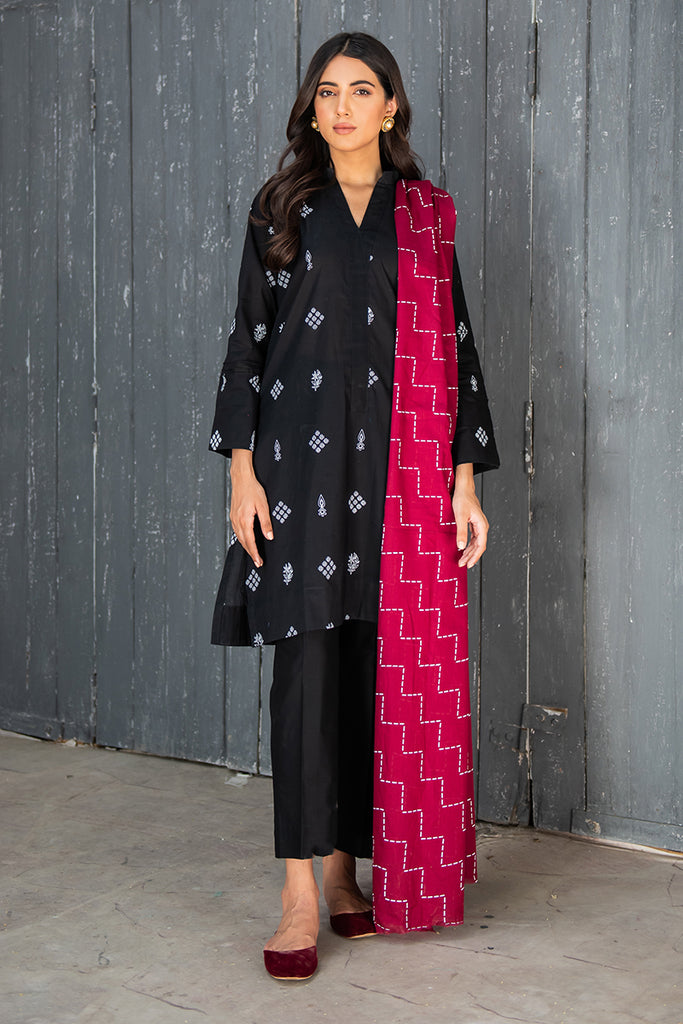 Digital print black lawn three piece suit PKR:5,350 PKR:3,740 only.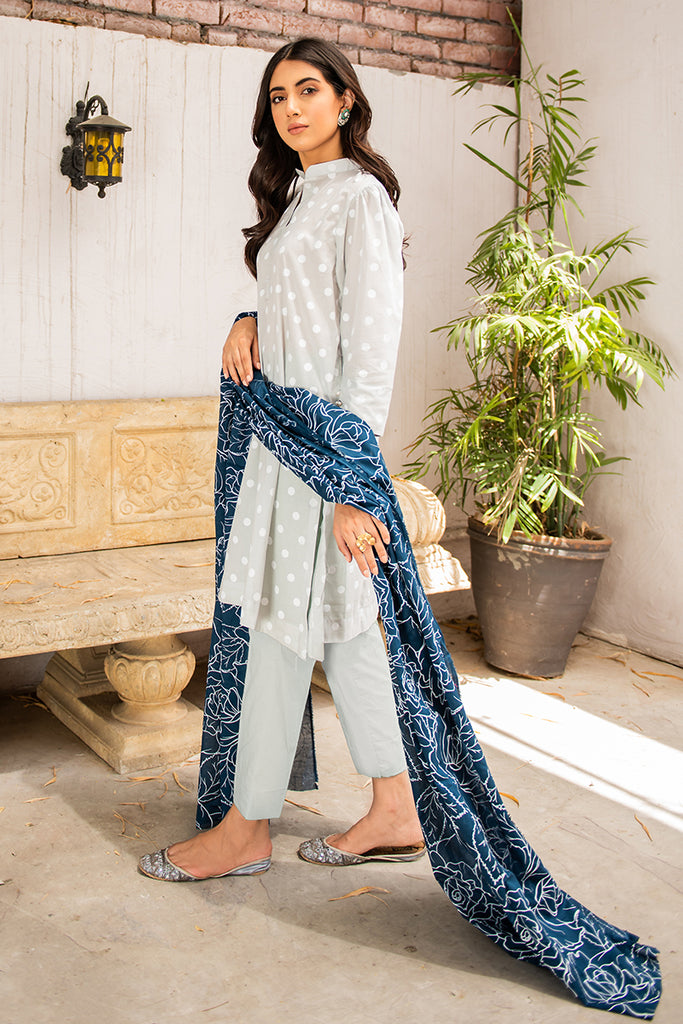 Get classic summer look with blue color digital print lawn un-stitch suit PKR:5,350 PKR:3,740.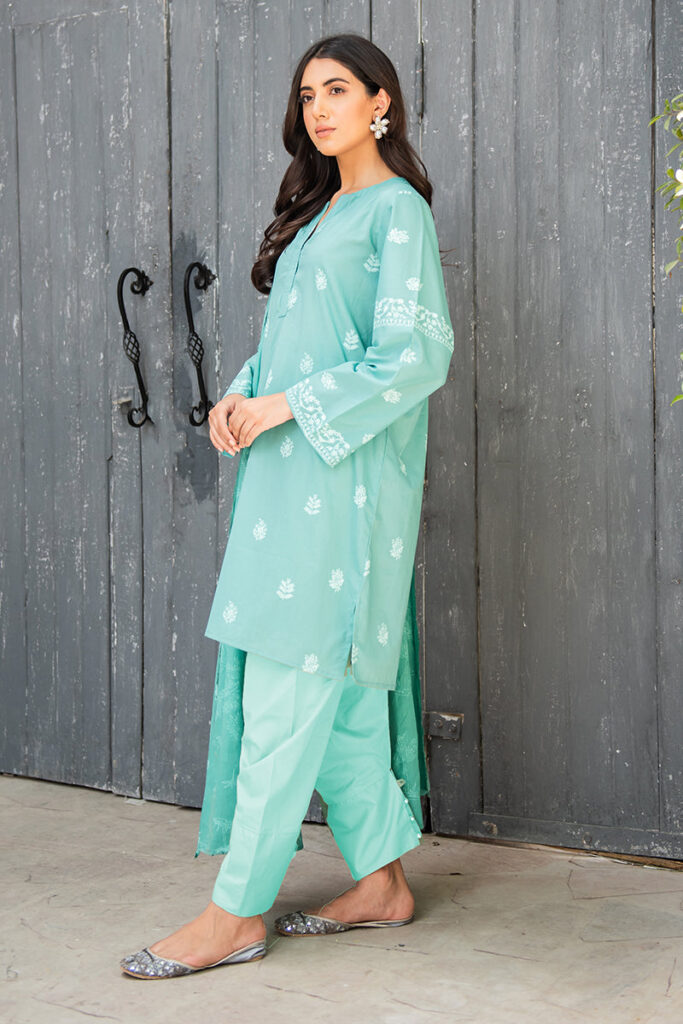 Green lawn 3 piece suit PKR:5,350 PKR:3,740.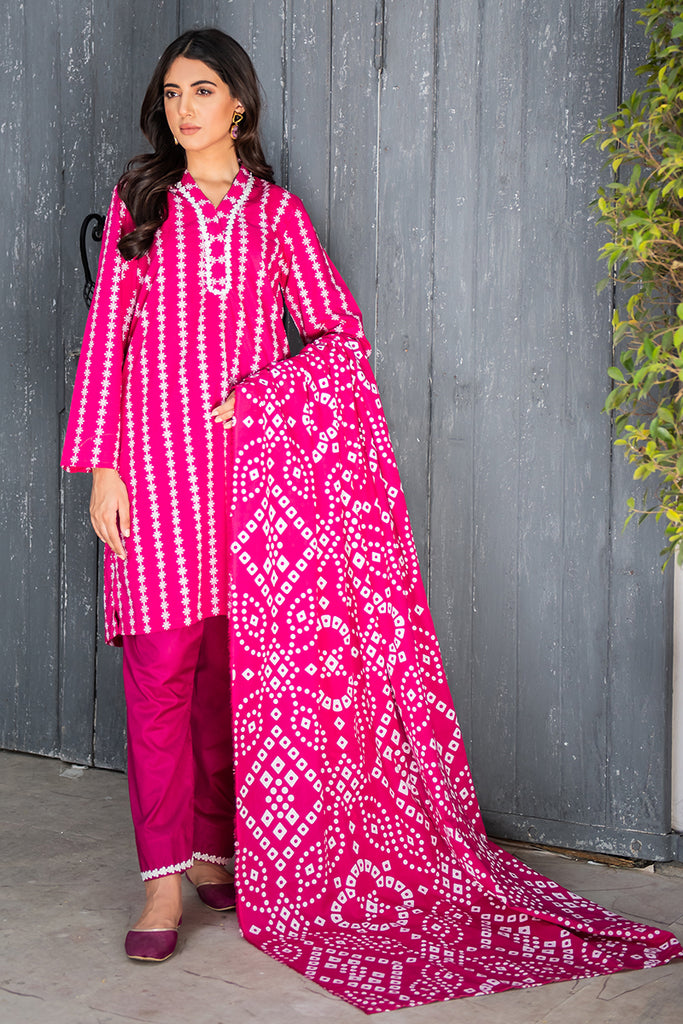 Stylish pink color lawn 3 piece suit for ladies wear PKR:5,350 PKR:3,740.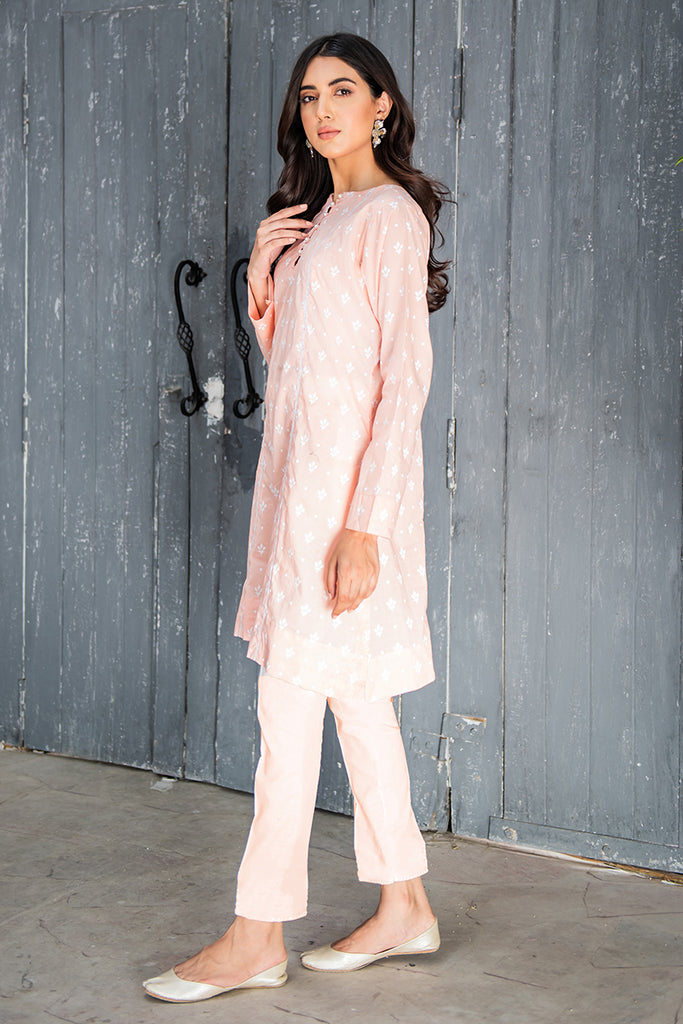 PKR:3,550 PKR:2,480.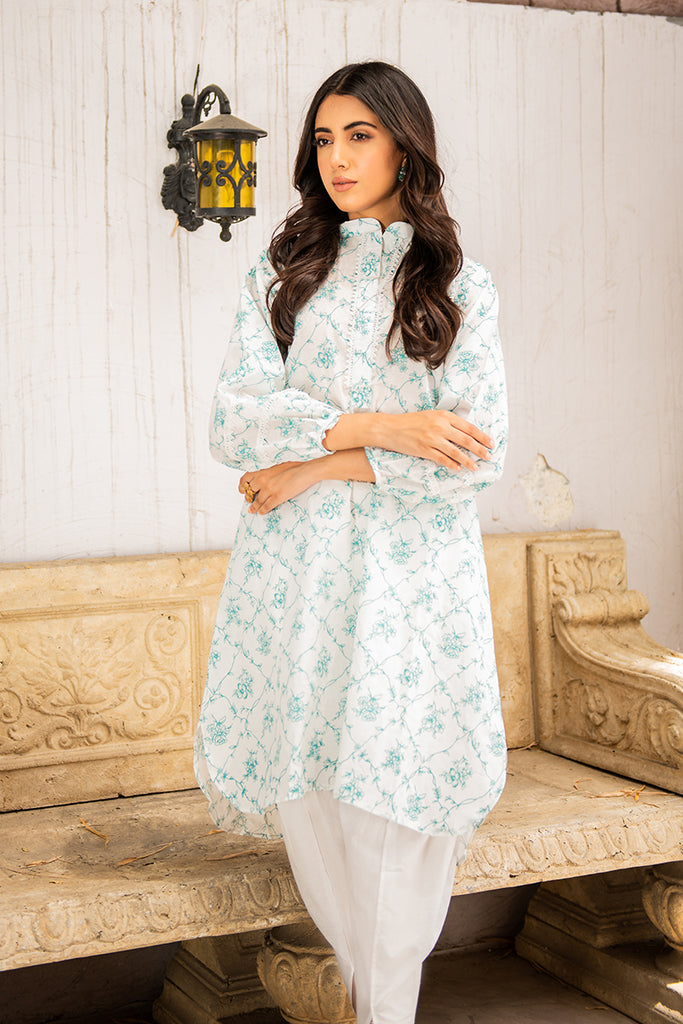 White color lawn print suit PKR:3,550 PKR:2,480.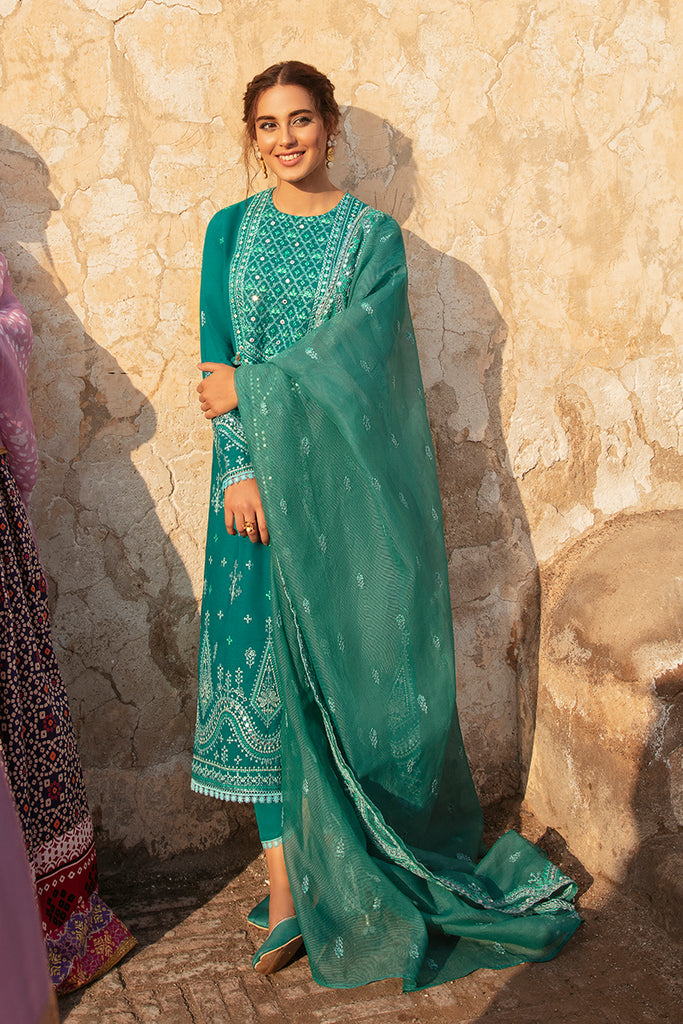 Teal color lawn embroidered 3 pieces un-stitch suit PKR:6550 Only.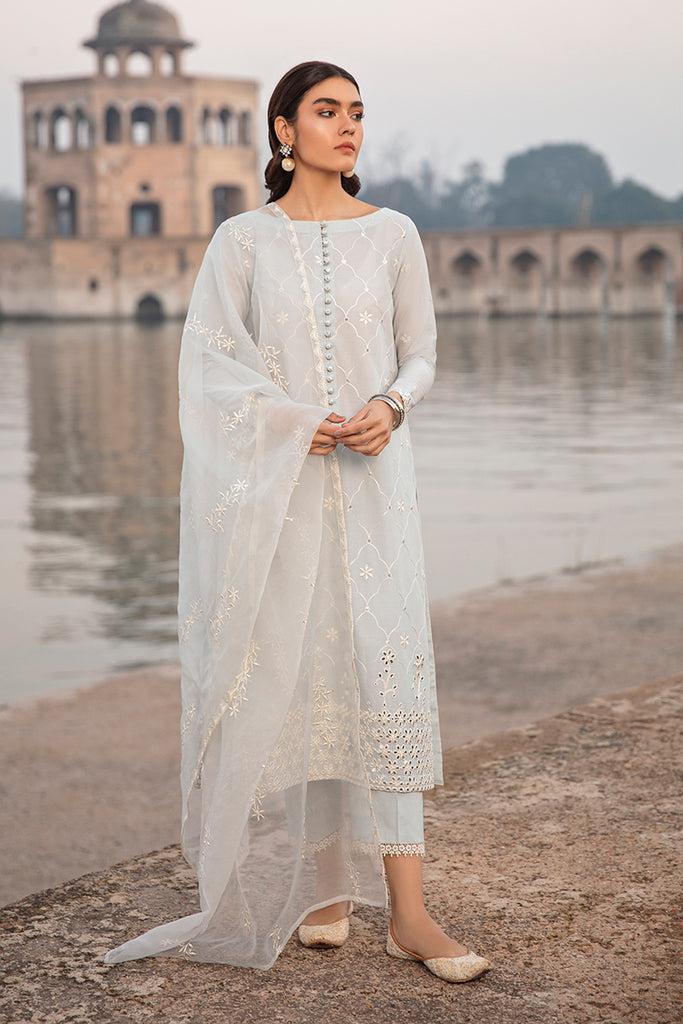 Unstitched 3 piece grey color luxury lawn suit by cross-stitch brand for PKR:6550 Only.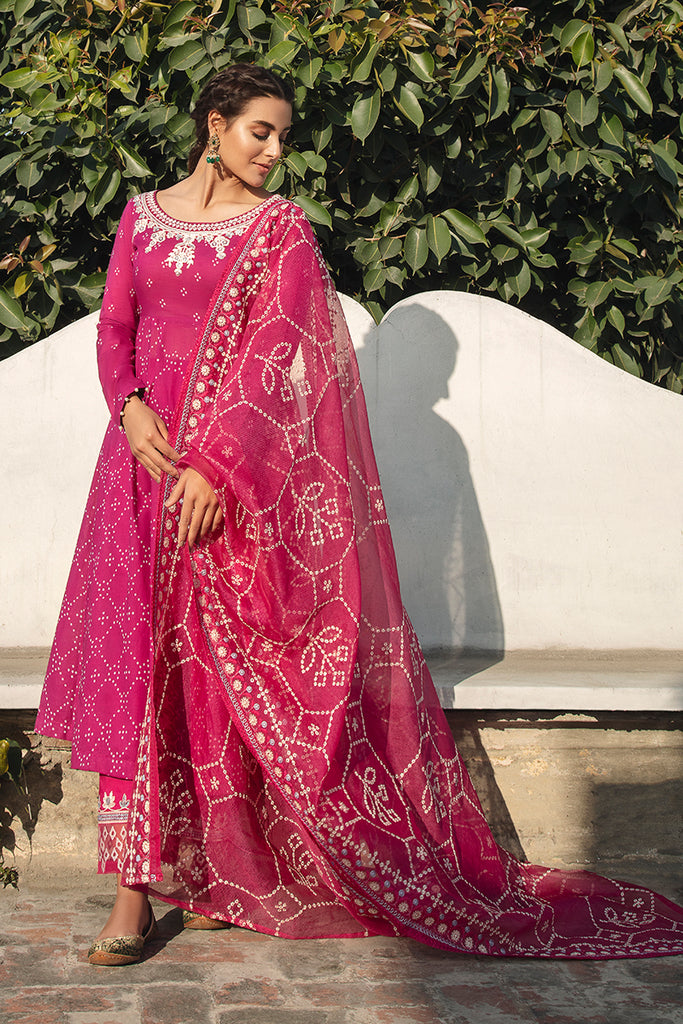 Digital printed lawn 3pc magenta color suit PKR:6550.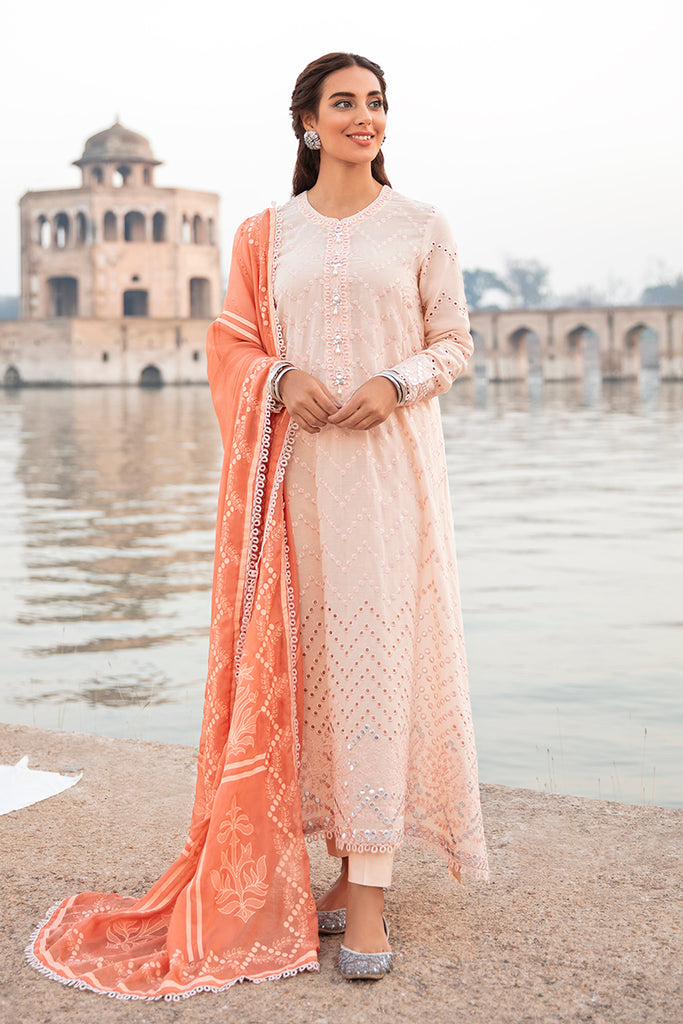 Peach color embroidered summer lawn'22 suit for PKR:7250 Only.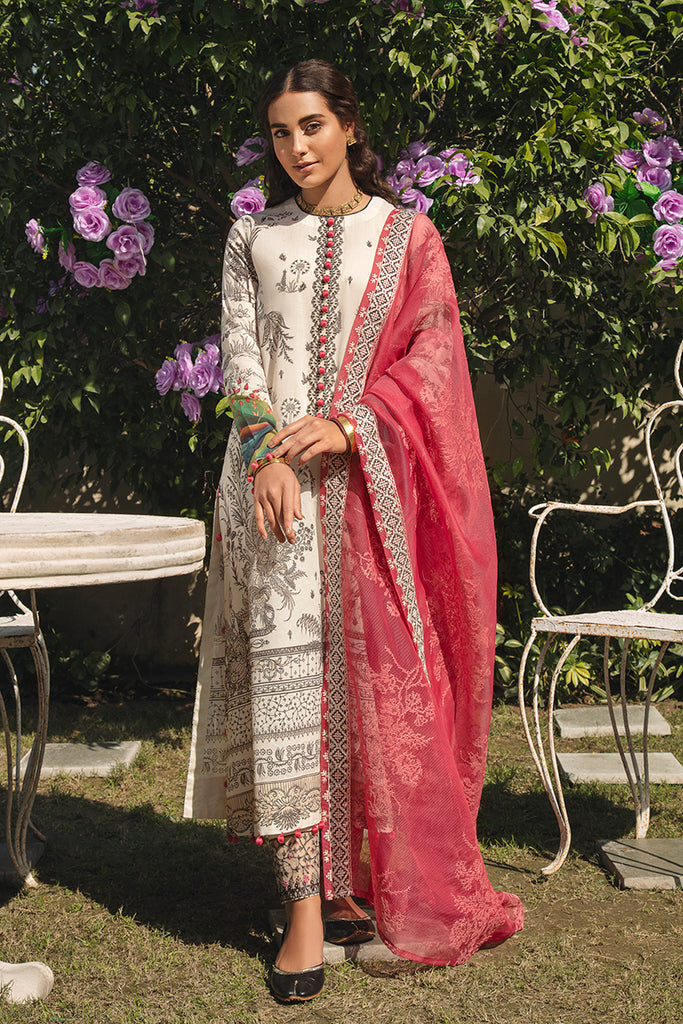 Beige lawn digital print suit for PKR:6250 Only.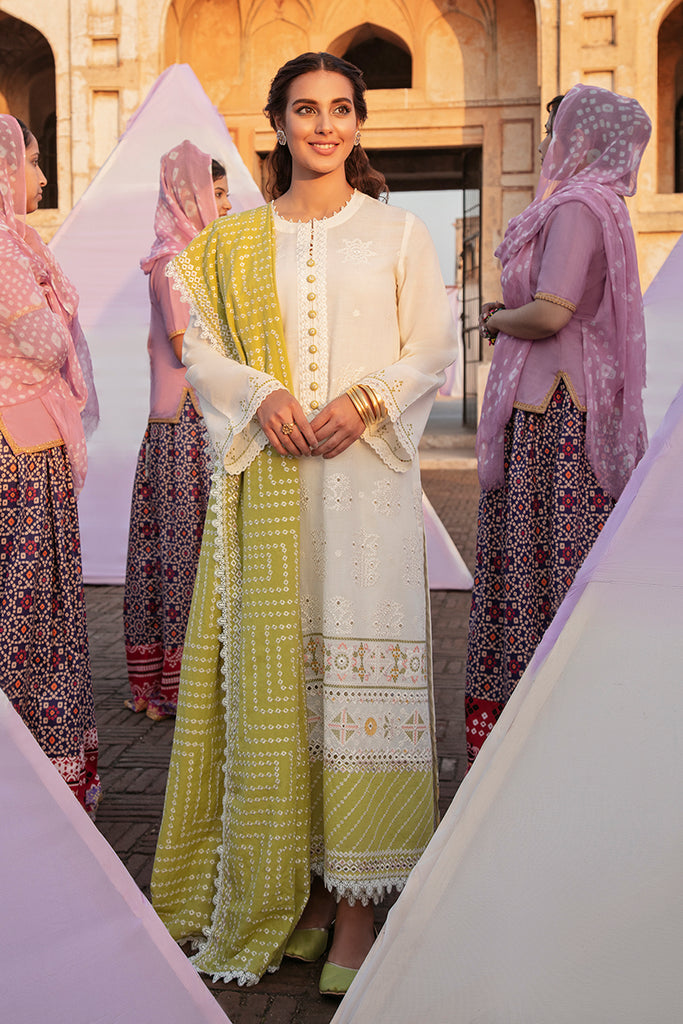 Ivory lawn 3pc unstitched suit PKR:7250.
Trendy green embroidered suit with golden lace unstitched suit PKR:6950 Only.
Cross UnStitched Lawn 2022 Collection for Daily Use
Furthermore, cross-stitched Rainfall of the best colors lawn stitched and unstitched collection vol-1 for women. Moreover, all the dresses were designed according to the highly delightful collection of summer lawn wardrobes. Let's explore Cross Stitch Unstitched Summer Collection 2022 dresses with prices.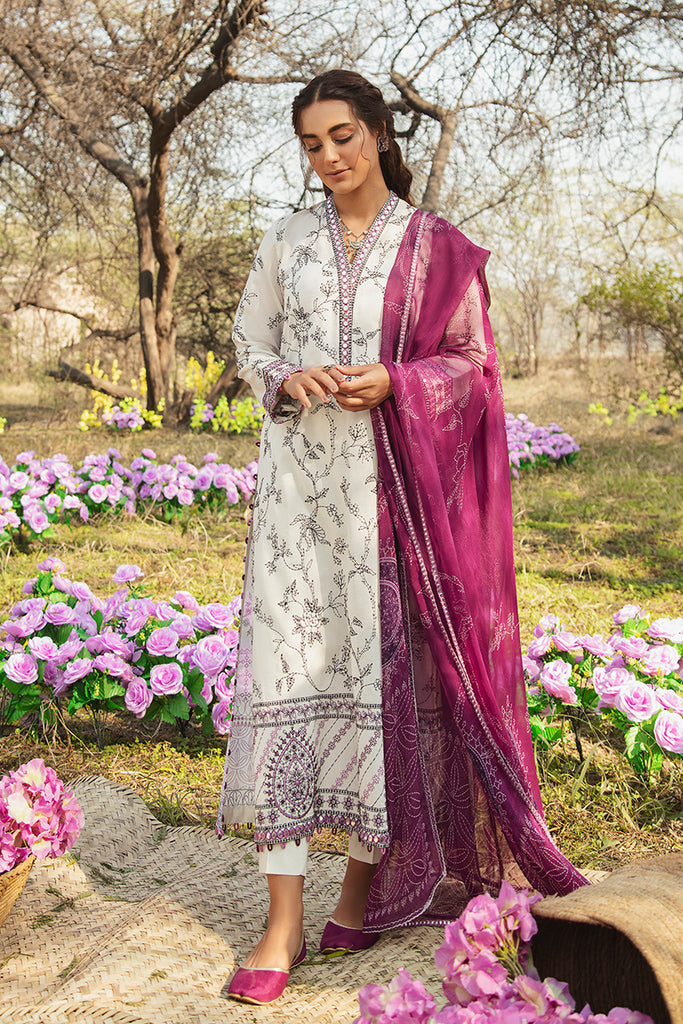 White Lawn Embroidered shirt, trouser, and chiffon dupatta PKR:6550.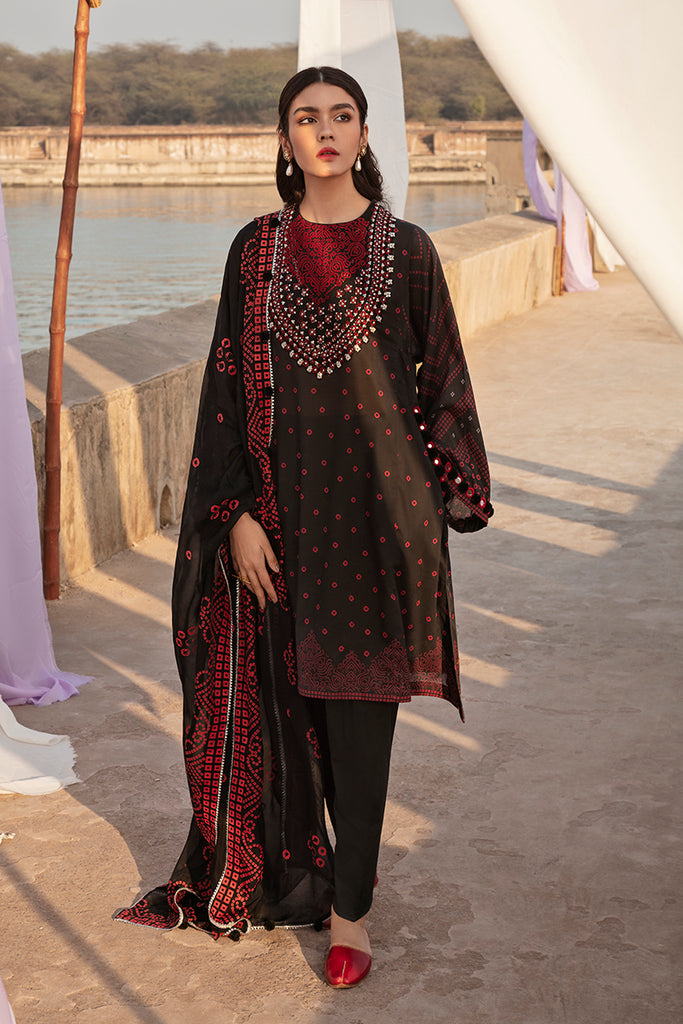 Black color digital print 3pc suit PKR:5950 Only.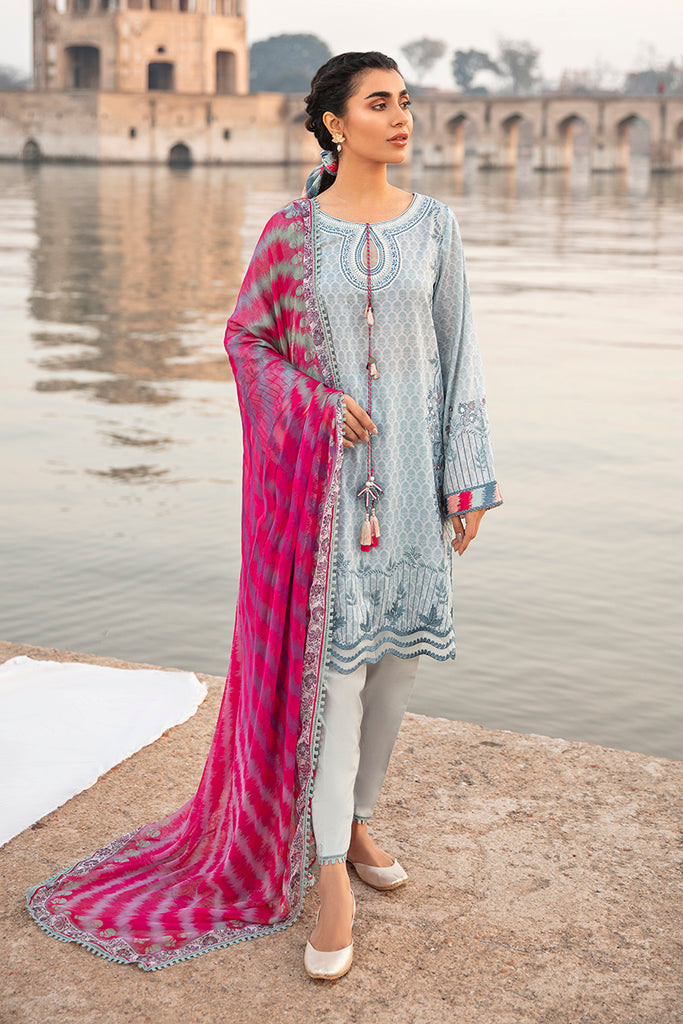 Digital print lawn 3pc blue suit PKR:5450 Only.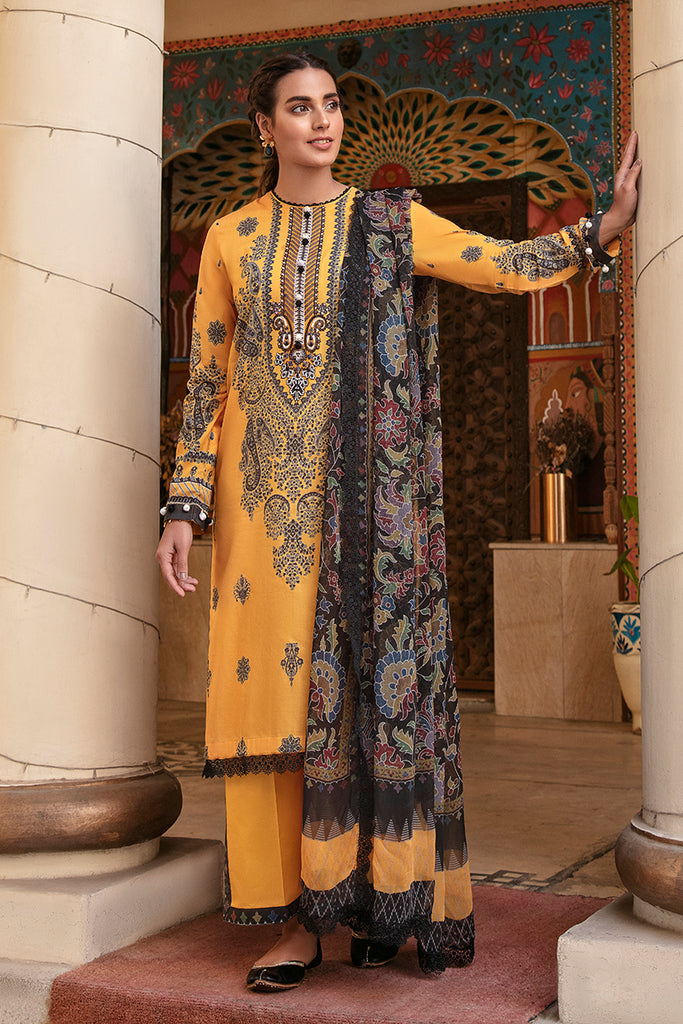 A beautiful yellow lawn suit having black embroidery work on kameez front and shalwar available PKR:5250.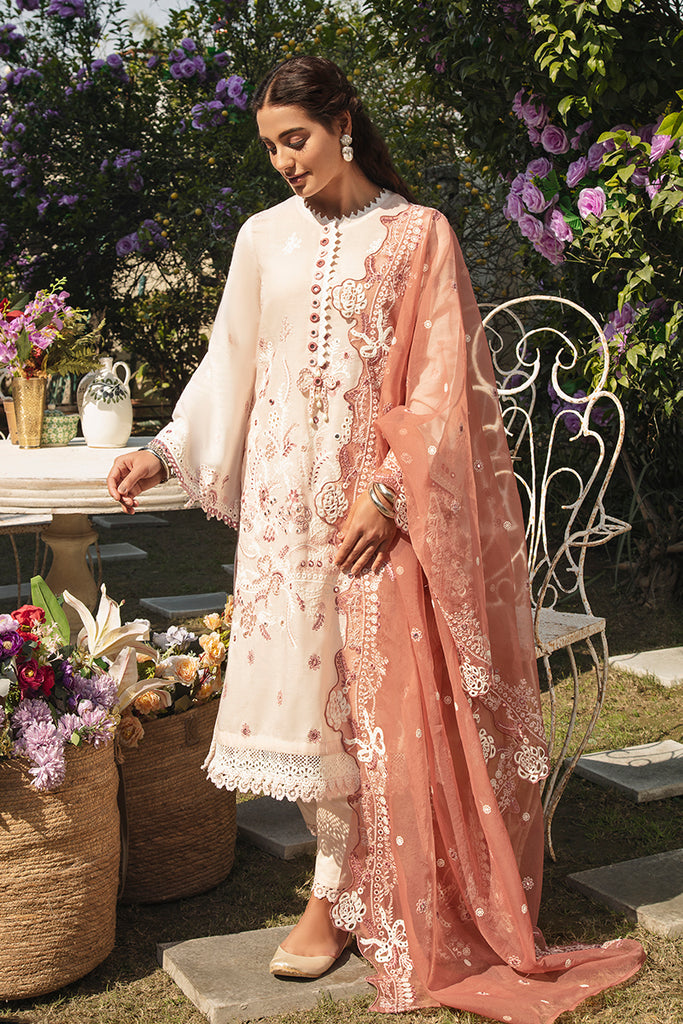 Pink Color 3 piece suit PKR:6950 Only.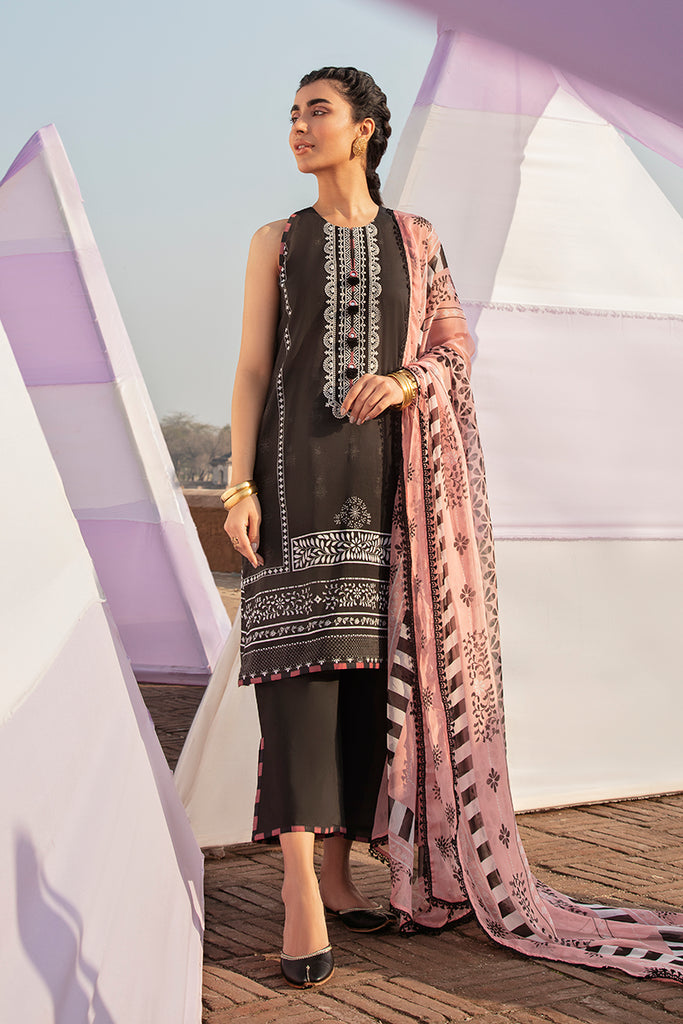 Unstitched 3 pieces lawn black color suit PKR:5250 Only.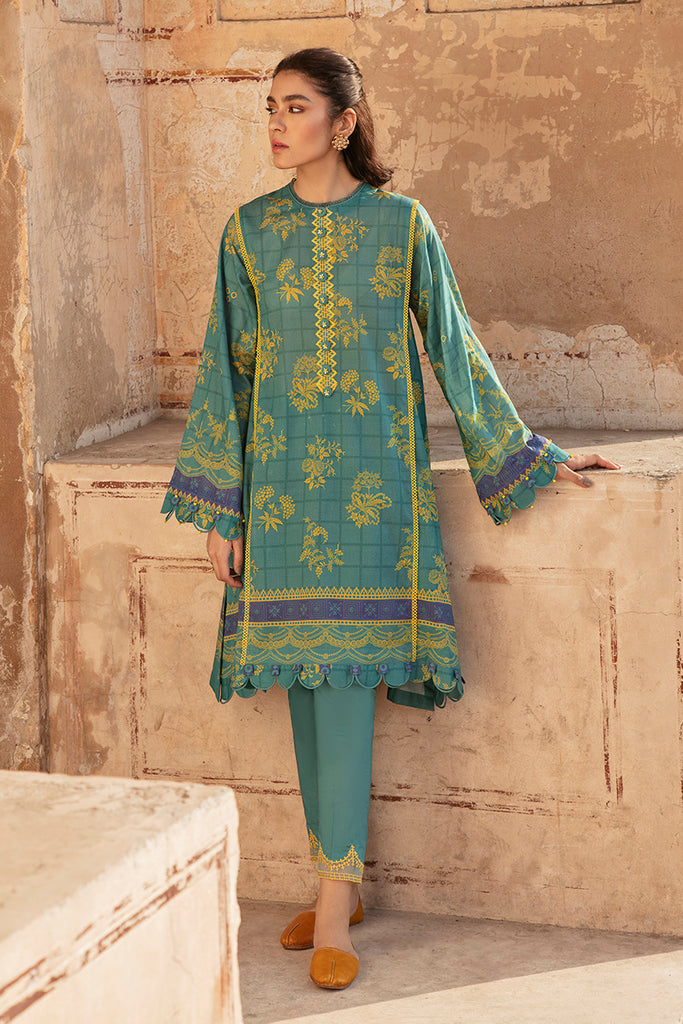 PKR:2950 Only.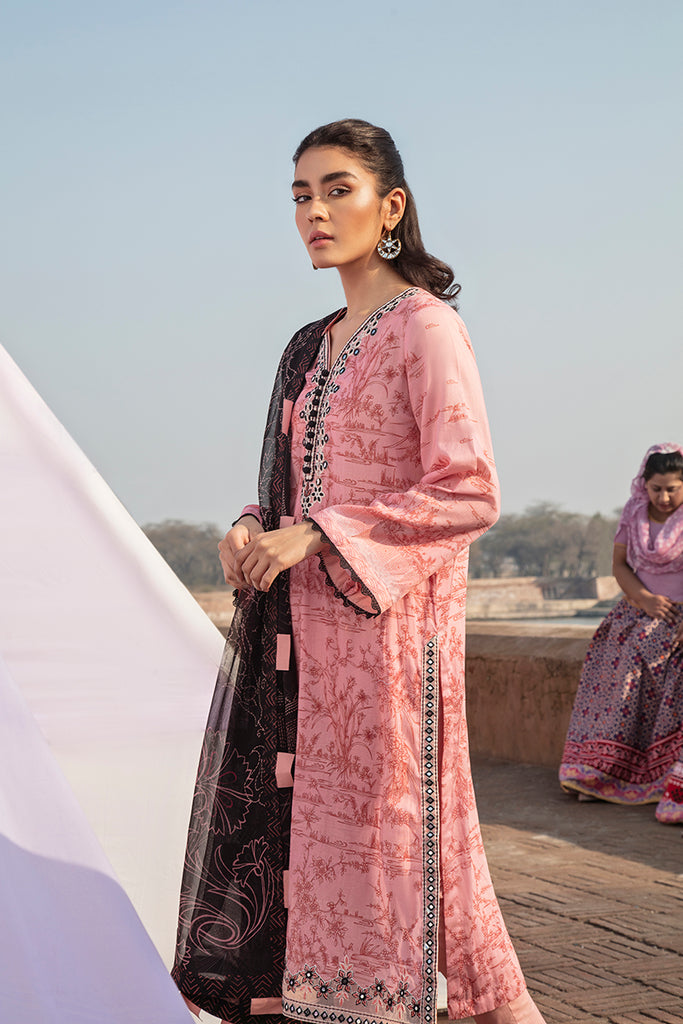 Unstitched Peach Color 3-piece suit PKR:5250.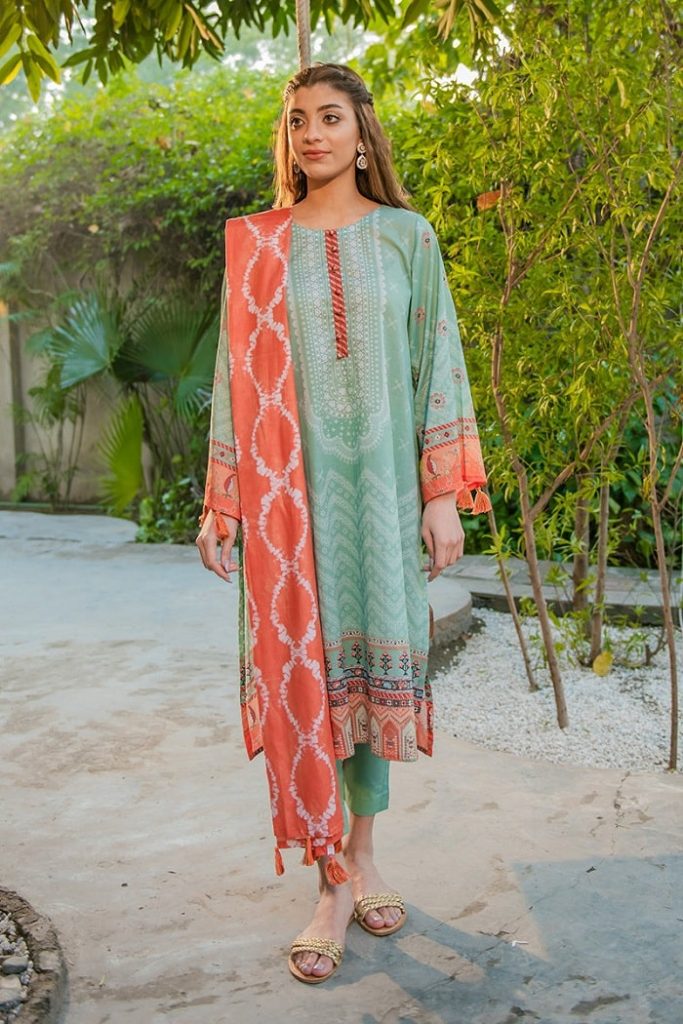 Stylish unstitched printed lawn 3 piece green suit available for PKR:3250 Only.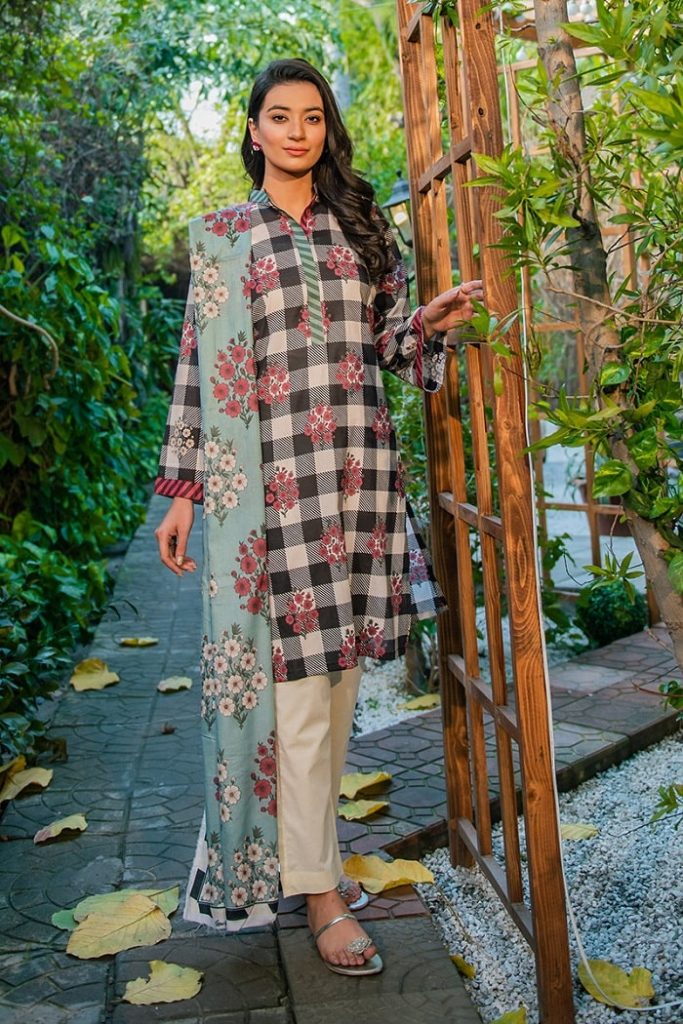 Brown color lawn 3-piece printed suit by cross stitch collection 2022 available for PKR:3250 Only.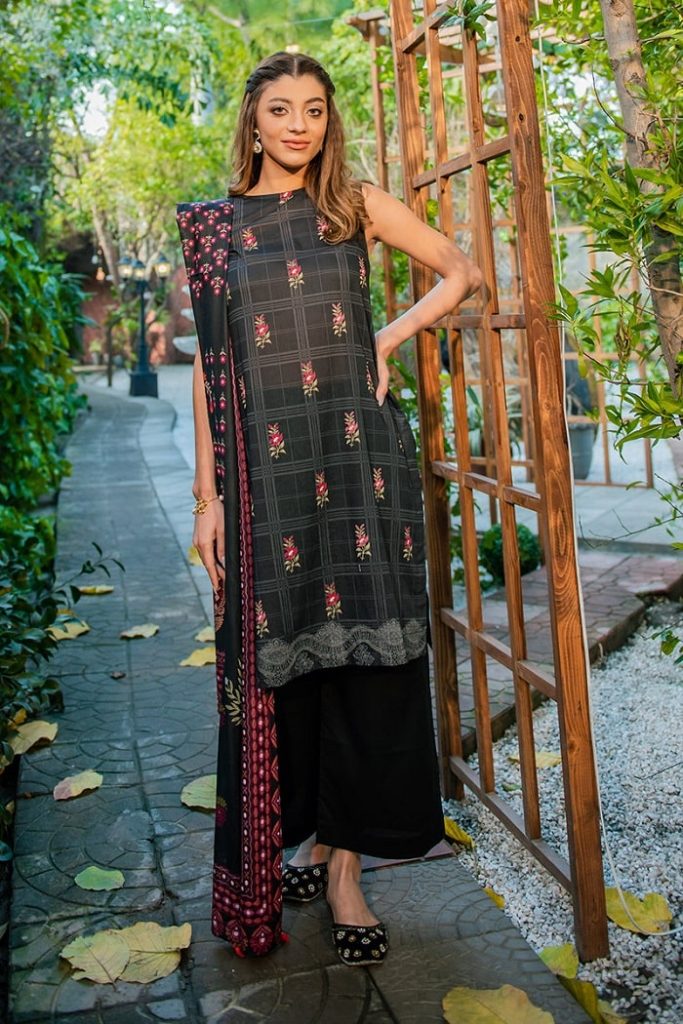 Charcoal impression With 3pc black color suit for women available for PKR:3250 Only.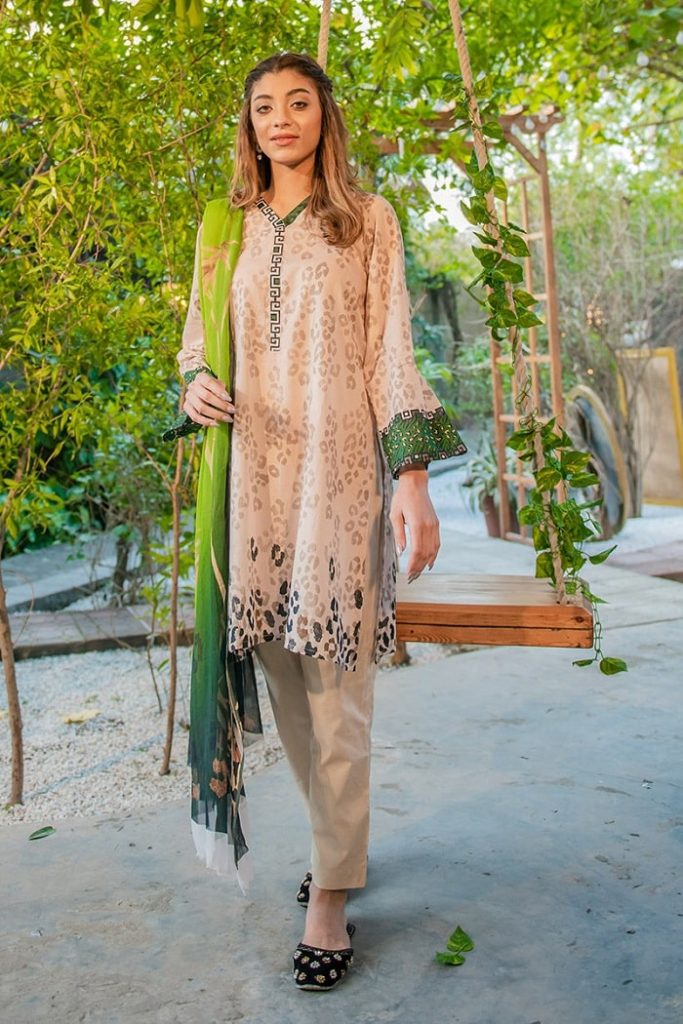 Cross stitch Daily use lawn 3 piece brown color suit available for PKR:3950 Only.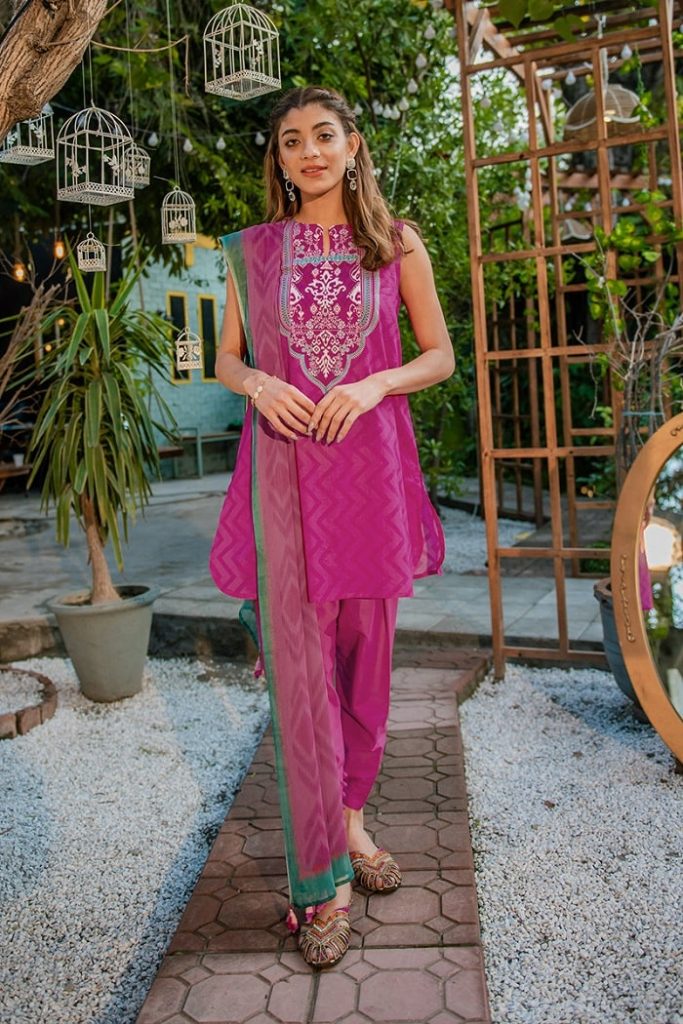 Pink color lawn three-piece unstitched shirt, trouser, and dupatta for best casual look available for PKR:3950.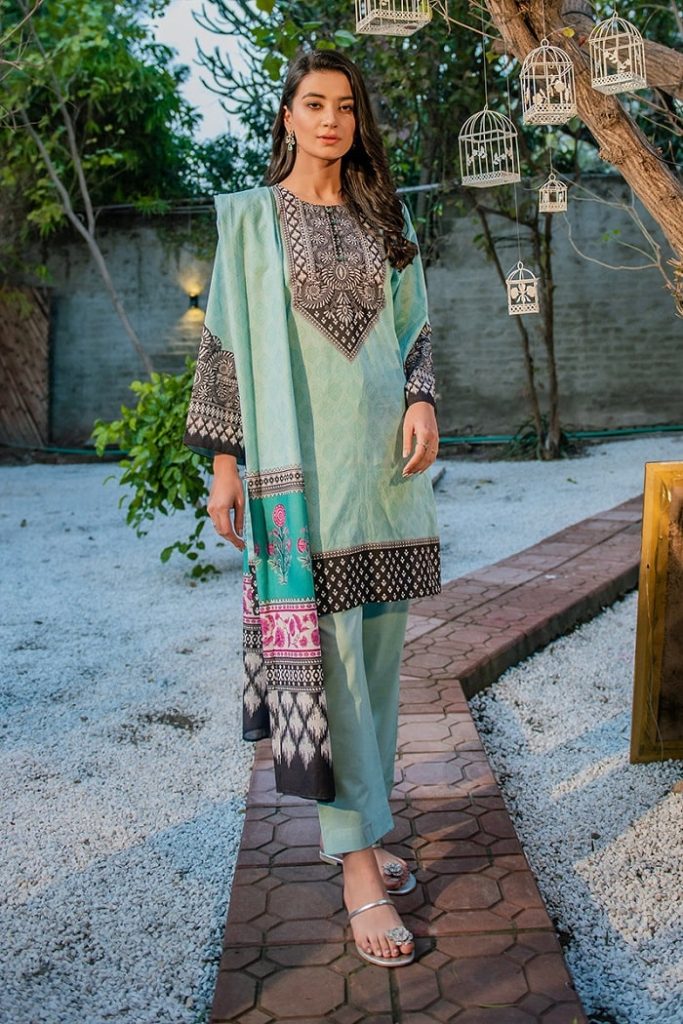 Get a charming perfect summer look with this stylish lawn blue color digitally printed Suit Available for PKR:3250 Only.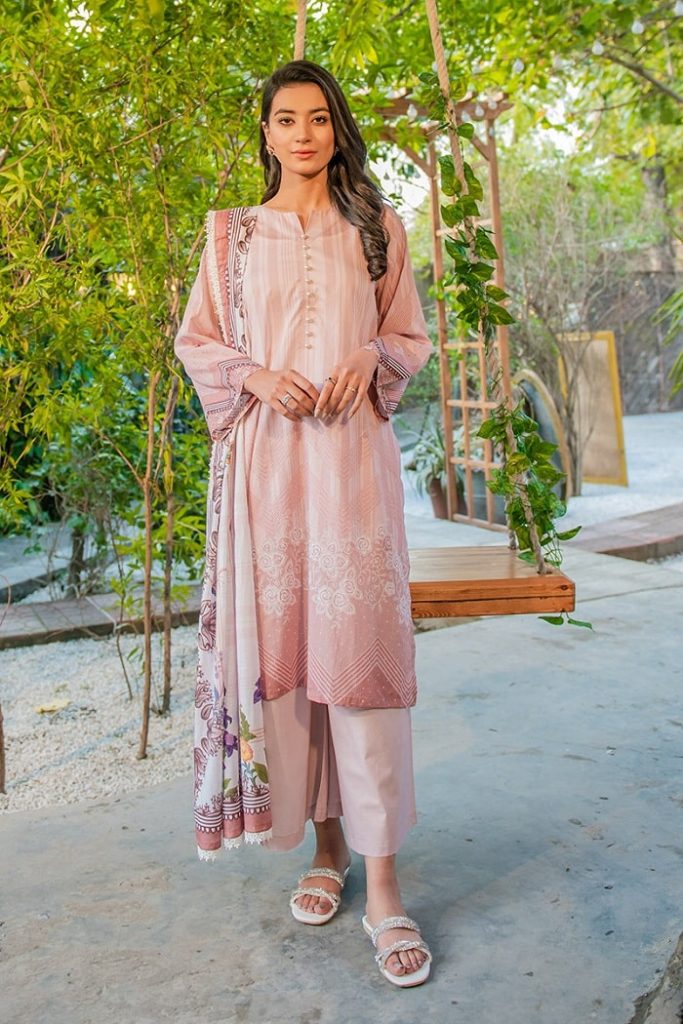 Pink color un-stitch 3piece printed lawn suit for women's available for PKR:3250 Only.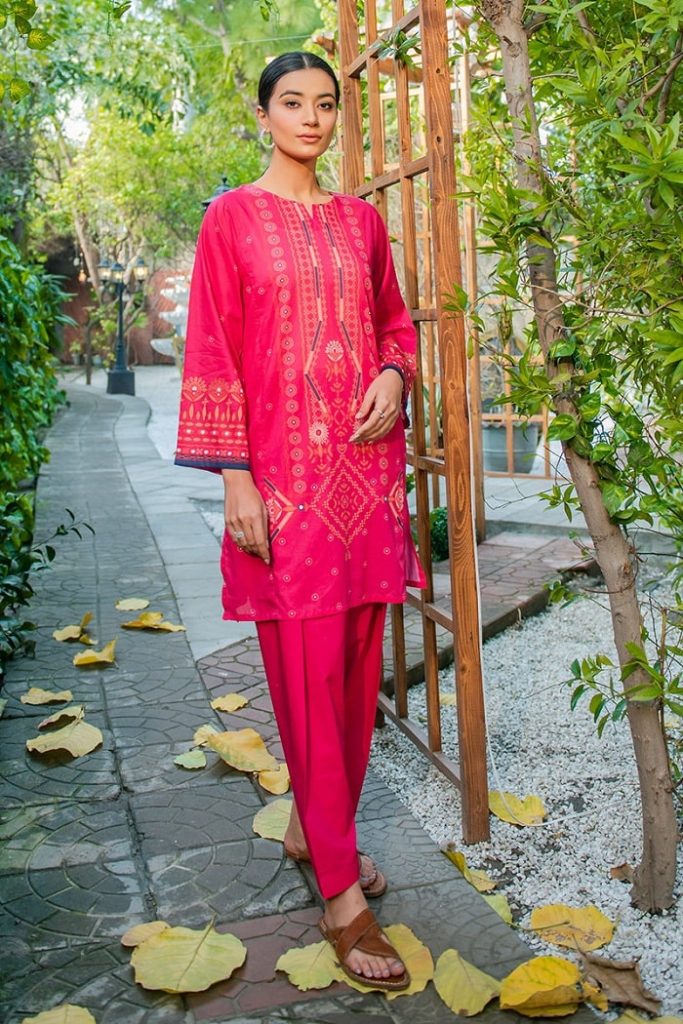 A beautiful 2 piece pink color lawn suit for daily summer use is available for just Rupees:1950 Only.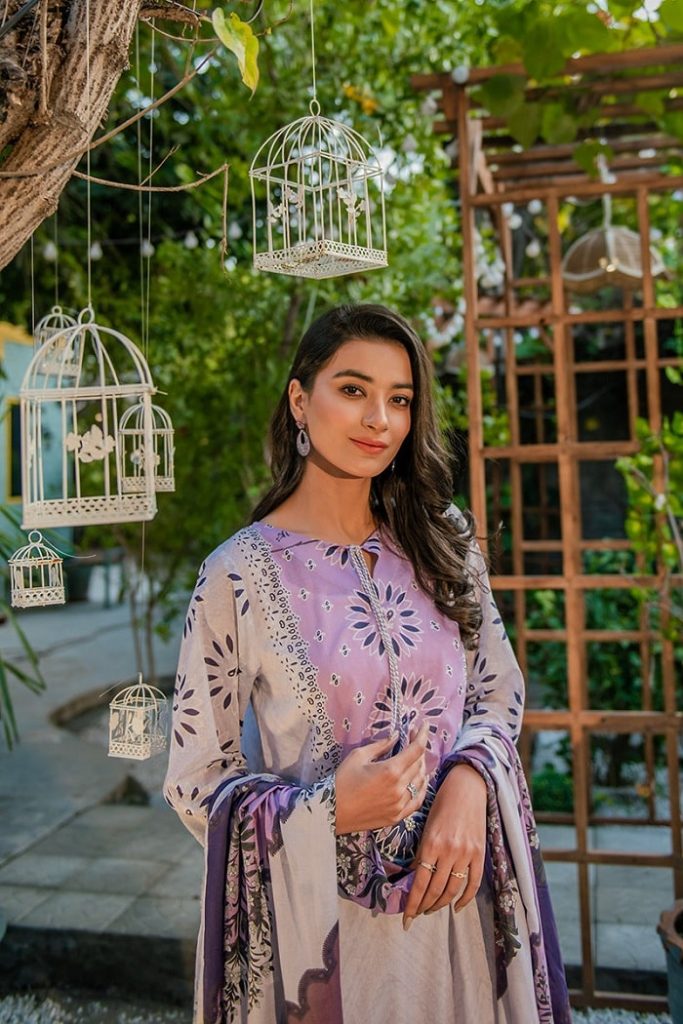 Purple color three-piece printed lawn suit for PKR:3250 Only.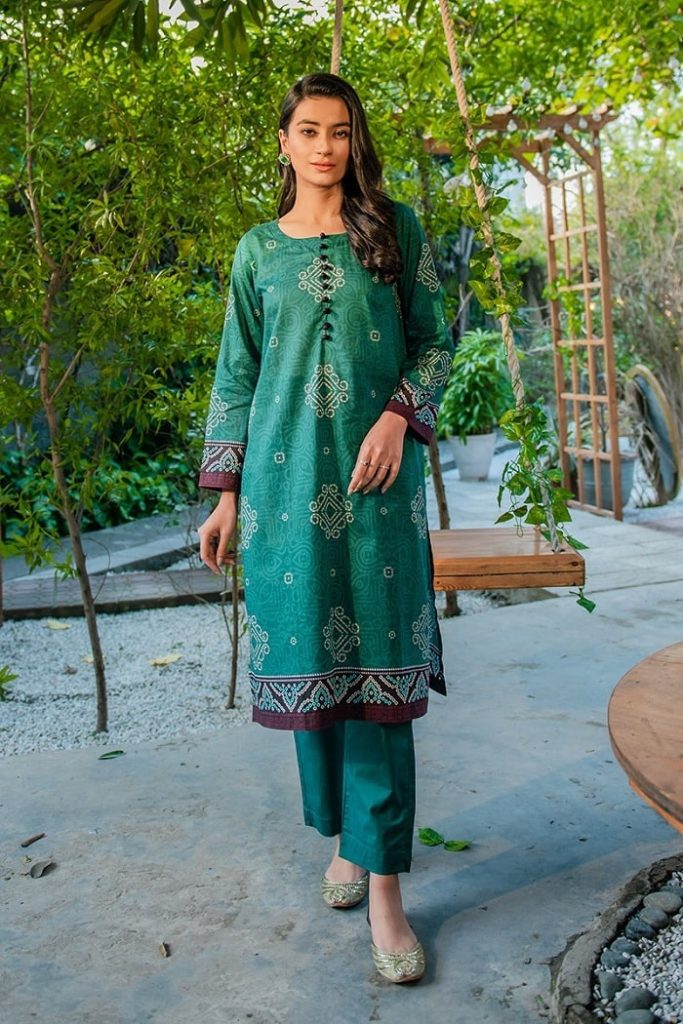 Green color lawn shirt paired with dyed cambric trouser available for PKR:1950 Only.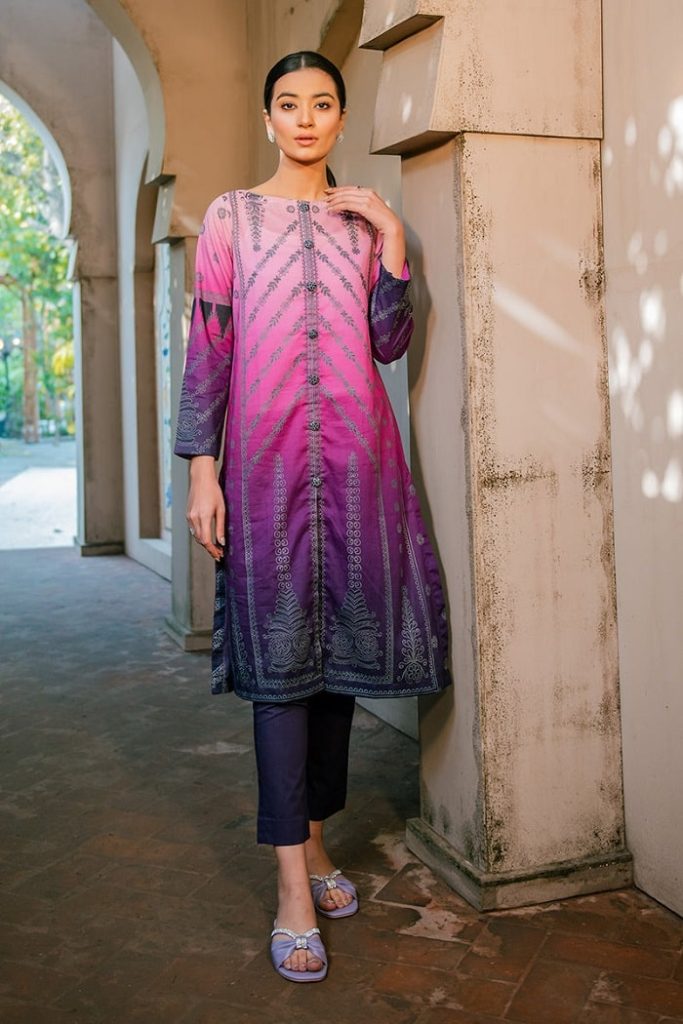 cross stitch brand spring summer daily uses summer dress for women 2-pc available for PKR:1950 Only.
First Look of Spring Summer Lawn 2022 Vol-I cross stitch Shop Online
Cross-stitched is one of the leading fashion brands in Pakistan providing beautiful lawn prints for women. Now cross-stitched kites and dreams spring lawn collection is available on the pre-booking section or online store.
Moreover, a wonderful summer lawn collection is containing marvel prints and a majestic embroidery look with the shiny look in the summer season 2022.
Latest Cross Stitched Prints 2022 By Leading Fashion Brand
In addition, amazing embroidery patterns with modern styles for chic women to fulfill dreams by cross-stitching. Furthermore, the cross stitch fashion lawn collection is very unique and dramatic prints for a bright and gleaming look.
Moreover, all the Cross Stitched Lawn 2022 Vol-1,2,3 collection is containing highly embroidery shirts and is embellished with unique prints in unique ways.