Edenrobe Lawn 2022 Premium Collection With Price
Girls, as you all know that these days are best for shopping stylish Eid & party, wear Dresses. Therefore, we are going to share another famous brand Edenrobe Lawn 2022 Premium Unstitched Collection 2022 With the Price. Furthermore, our mission is to provide unique and stylish outfit ideas by leading fashion brands in Pakistan.
To provide the ultimate clothing experience and let people achieve their desire to look more beautiful and stylish. The quality of these fabric's colors and styles are completely unique and stylish.
Edenrobe Lawn 2022 Unstitched 3PC Suits With Price
Now on the upcoming get to gather functions, you can shine in a crowd with unique and beautiful Eid dresses by Eden robe. Recently the famous fashion designer launched his beautiful Eid unstitched dresses for women at an affordable price range. Moreover, in this new Edenrboe Eid dress collection, you can find the best wear outfits for ladies.
Furthermore, all of these dresses were designed in such a shape that can be worn by everyone. And all family members can purchase these stylish eid dresses and can enhance their personality. Edenrobe Premium Lawn 2022 has a wide range and contains up to 12-14 dresses. That complete designs with traditional dresses.
Stylish sea green color chiffon 3 pieces un-stitch suit PKR:14991 PKR:9745 Only.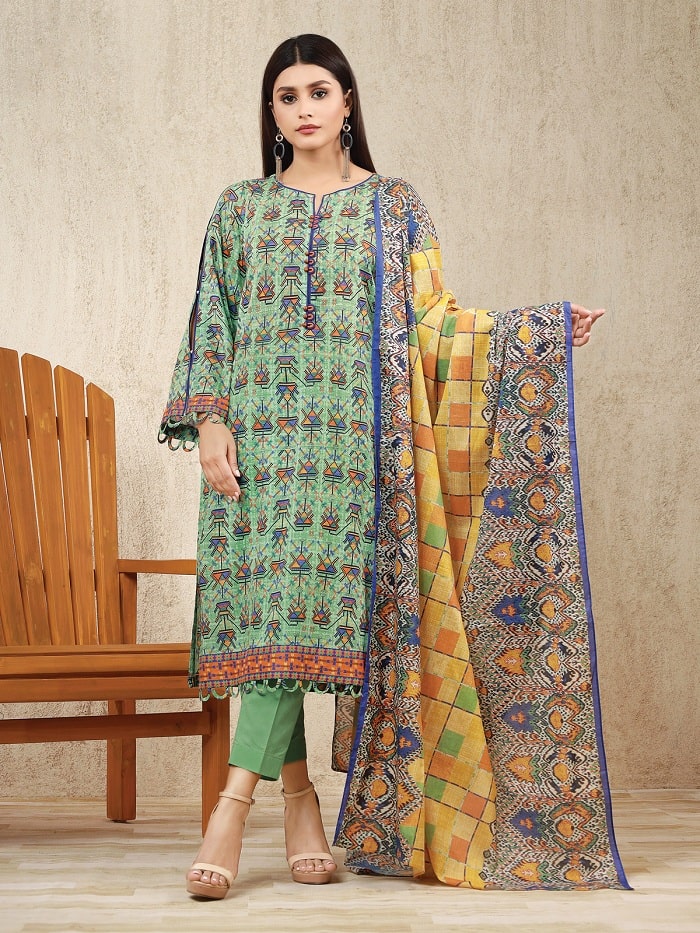 Printed Lawn Green Color Three-Piece Suit PKR:3490 PKR:2269 Save 35% Now.
Plum – 3 Piece – Unstitched Suit PKR:3490 PKR:2269.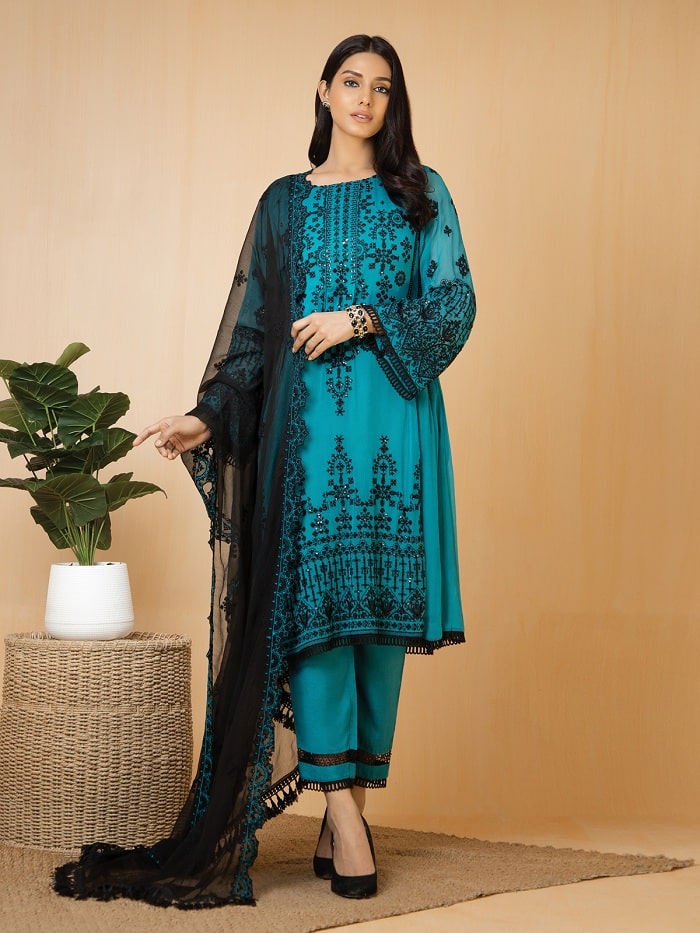 Get an embroidered chiffon 3 Piece suit at sale price PKR:11990 PKR:7794.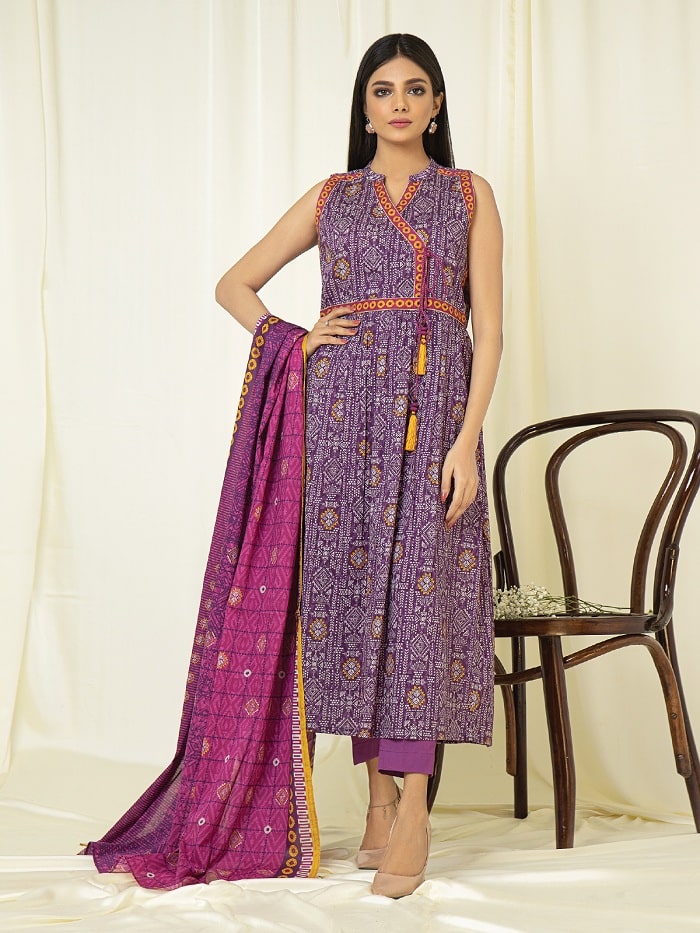 Purple 3-Piece Beautiful Suit for Ladies Summer Wear Available for PKR:3490 PKR:2269.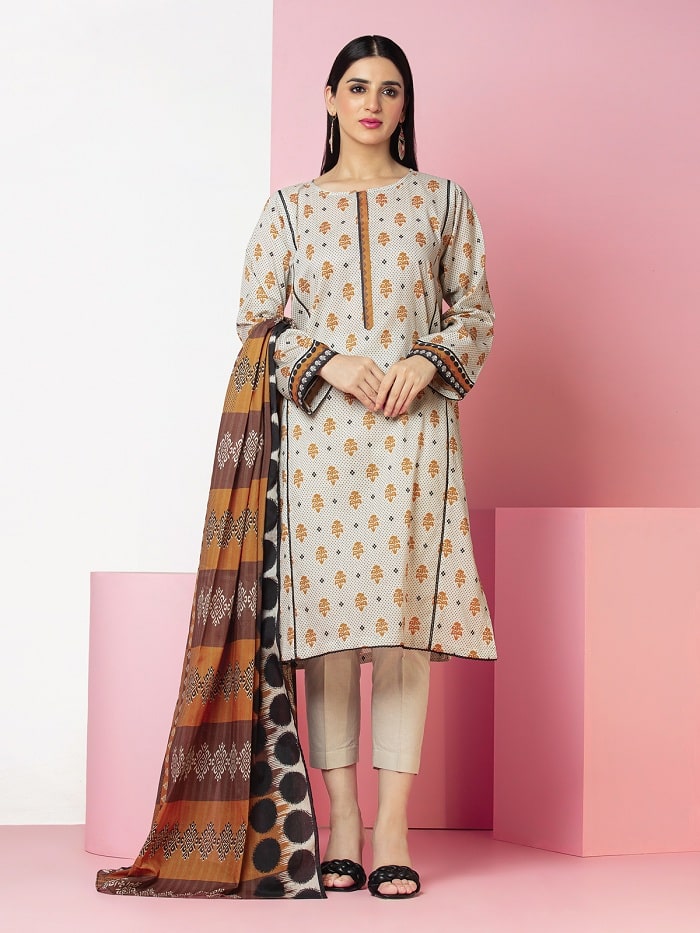 Edenrobe Summer Lawn Suits Sale PKR:3490 PKR:2269 Save 35% Now.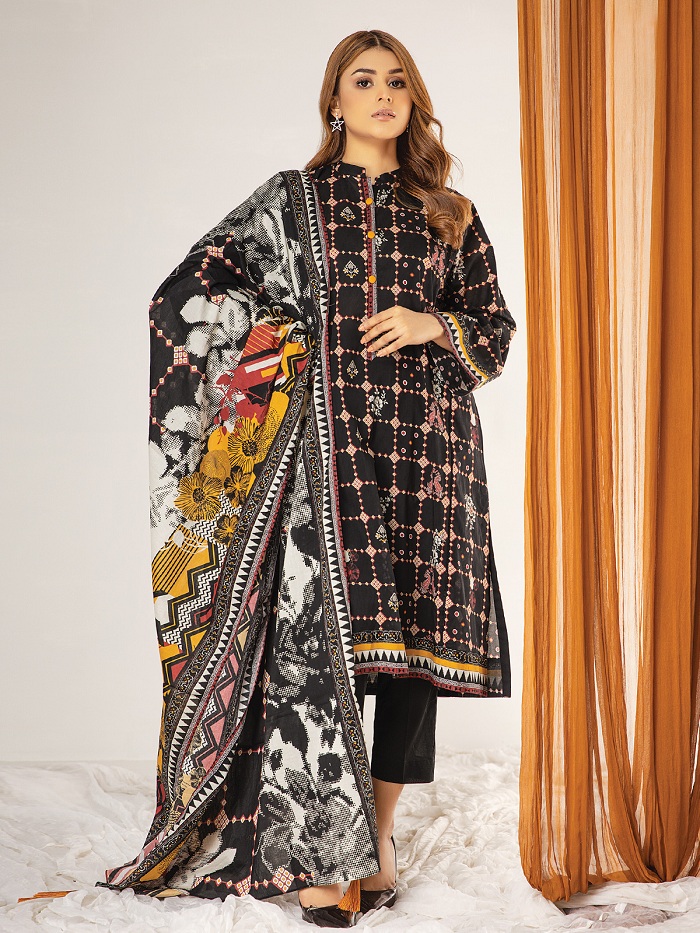 Stylish 3-Piece printed lawn for women's available for PKR:3292 PKR:2469 Only.
Dull golden color one-piece printed lawn shirt available for PKR:1391 PKR:1044 Only.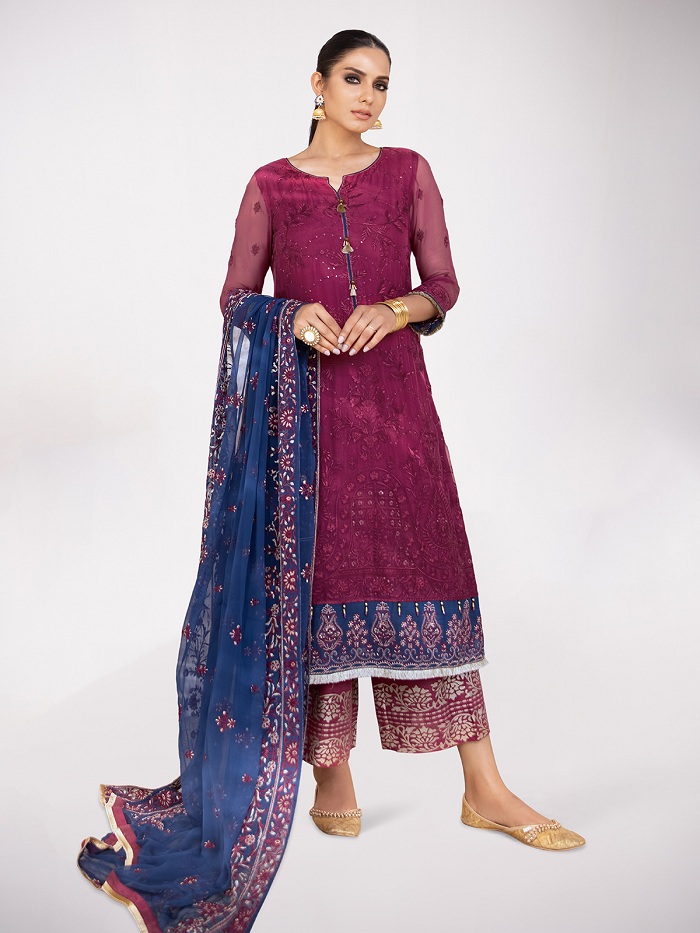 Chiffon three-piece embroidered suit available at sale price PKR:10992 PKR:5496 Save 50% Now.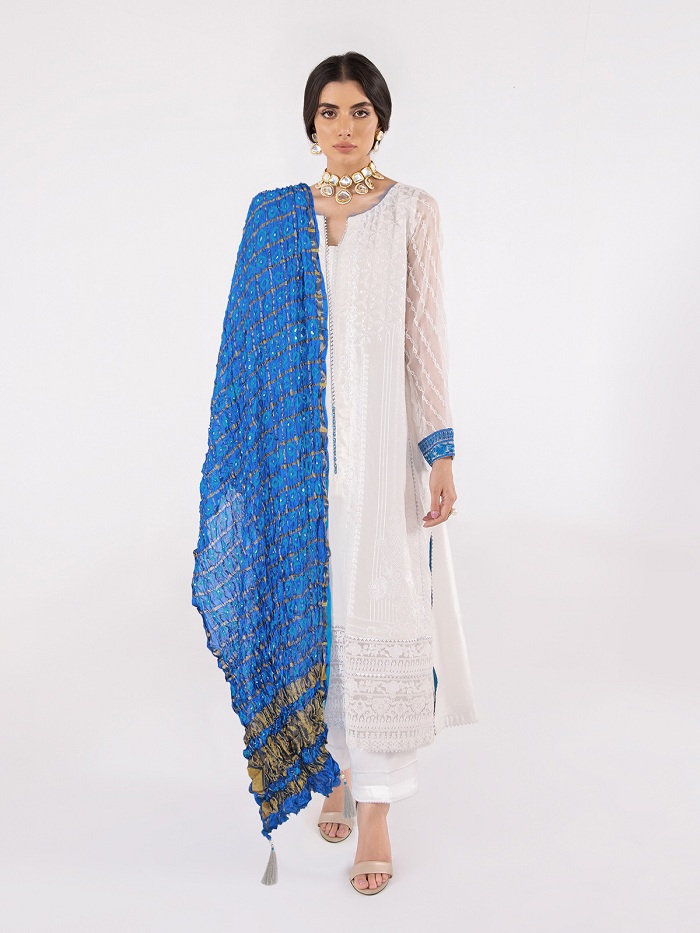 Lovely white color embroidered 3 piece suit for ladies wear available for PKR:13990 PKR:6995 Save 50% Now.
Ice blue lawn three-piece suit for trendy summer look available for PKR:3292 PKR:2469 Save 25% Now.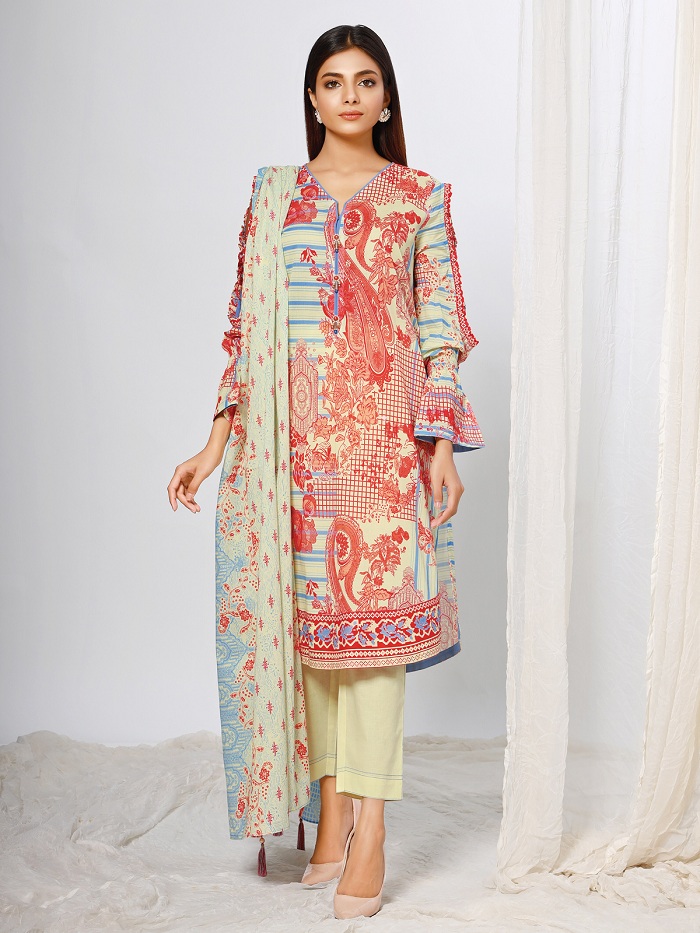 Light yellow color lawn shirt, dupatta and trouser available for PKR:3292 PKR:2469 Only.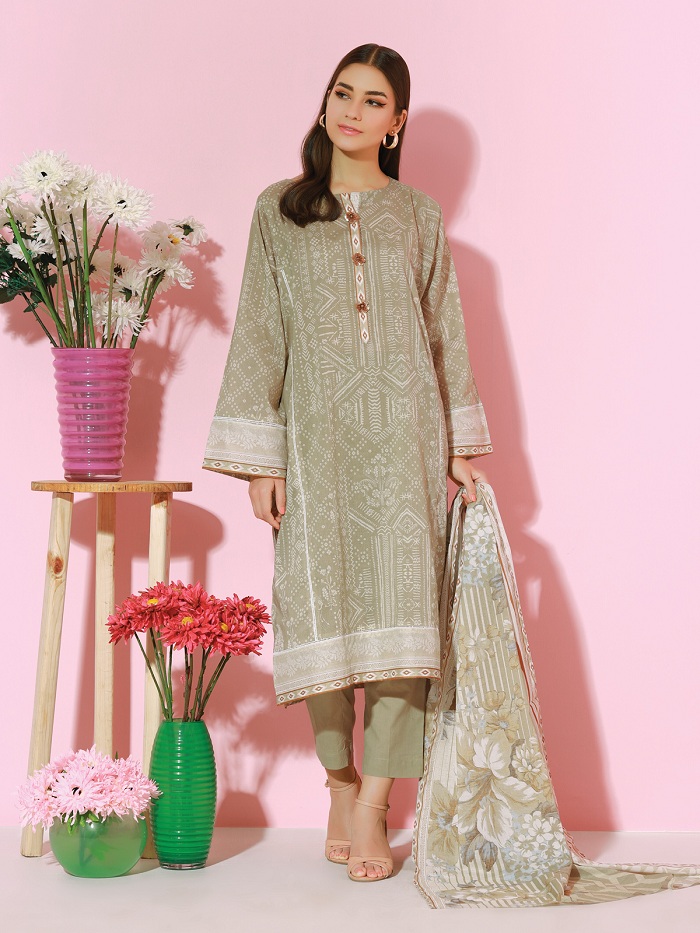 3Pc Lawn Suits PKR:3292 PKR:2469 Now 25% Off.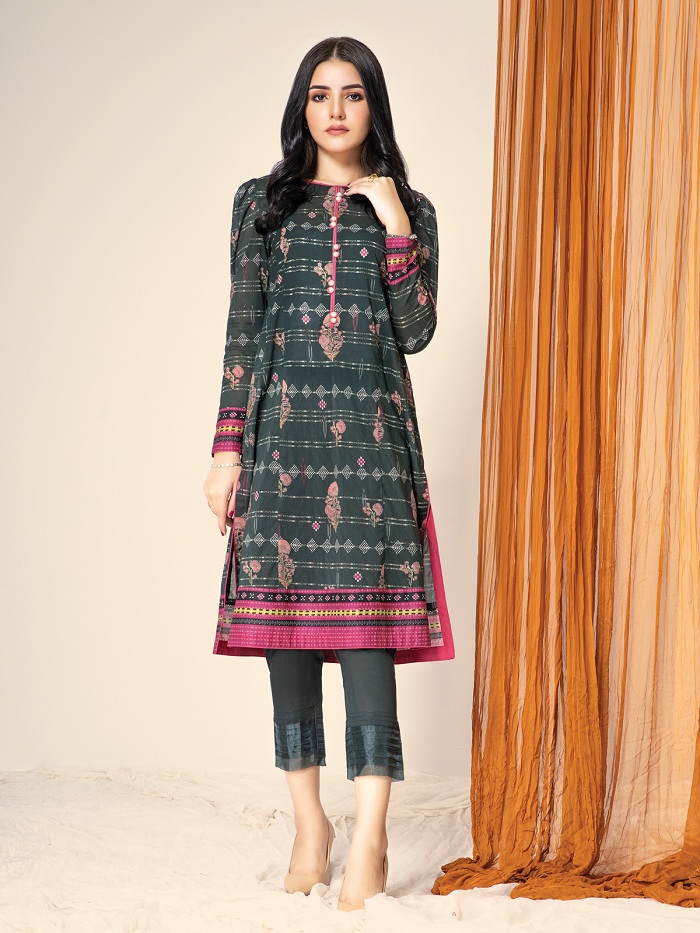 Bottle Green One Piece Lawn Shirt Available for PKR:1291 PKR:969 Only.
Shop Online New Arrival Unstitched Lawn by Edenrobe 2022
This year Eden Robe offering new and stylish quality unstitched dresses for the family. So, girls don't waste time and today select your favorite Edenrobe Premium Lawn 2022 – 3PC dresses in the affordable price range. In conclusion, pre-book your favorite dresses through the Whatsapp contact link stylostreet.com
Stylostreet.com is a leading clothing brands shop that provide a wide ragne of new stuff of fabrics at an affordable price range. This website is totally contaning leading brands fabrics with discount prices. Therefore, feel free to touch with us on the WhatsApp link.
See More: Top 5 Girls Hairstyles Complete Guide for Special Events 2022