Khaddi Khaddar Winter Collection 2023 Unstitched for Women's
Let's pull up your winter wardrobe and add new arrival Khaadi khaddar Winter Collection 2023 dresses. In modern women's women, fashion is not yet painful and difficult. Just visit the online store and buy your favorite brand Khaadi Winter Khaddar Unstitched Collection'23 for women. Furthermore, winter outfits are all about comfort and warmth in my opinion.  Here we are telling you the best Pakistani winter marina twill and light khaddar unstitched 3 pieces and 2 piece dresses for women's
Furthermore, most girls in Pakistan's favorite weather is the winter season. Many women don't like to wear previous year's winter outfits. It's a big chance to buy a new arrival Khaadi unstitched winter collection for women. now the wait is over get ready to buy your favorite brand fall and winter outfits in 2 pieces and 3 pieces unstitched collection 2023. Furthermore, now it's time to pull the jackets, coats, vests, long-sleeve shirts, and other winter outfits.
Khaadi Winter Khaddar Unstitched Collection 2023
Let me share with you some of the newly published unstitched light khaddar and marina twill fabrics for upcoming winter days. Furthermore, all of these ladies' fashion unstitched dresses are inspiring to wear during winter days in Pakistan. Moreover, girls let's begin to make your winter wardrobe more fashionable and super comfortable at this time. Normally in Pakistan, many ladies want to buy outfits in a low price range. But due to increasing day-by-day raw materials, the price is very high.
If you do not yet purchased your favorite brand Khaadi unstitched khaddar suits? Then here all stylostreet.com viewers can easily find perfect winter unstitched outfits in a reasonable price range. The price of these dresses starts from PKR 2500/- to PKR 4000/- Only. If anyone wants to buy these dresses then feel free and contact us.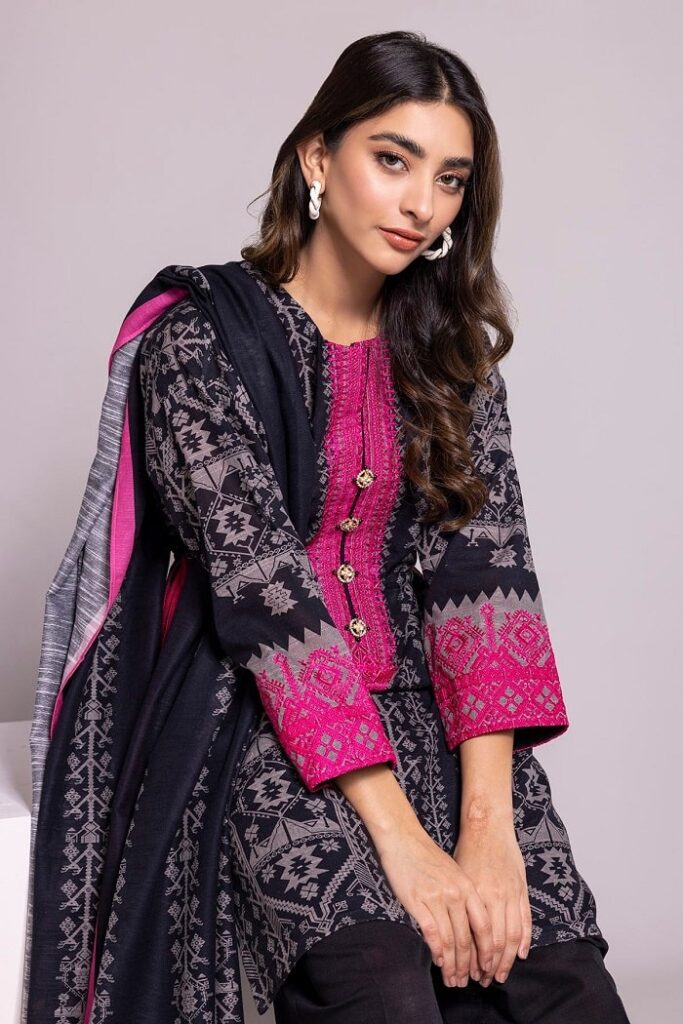 Printed Embroidered Khaddar fabric 3piece suit PKR:4,990 only.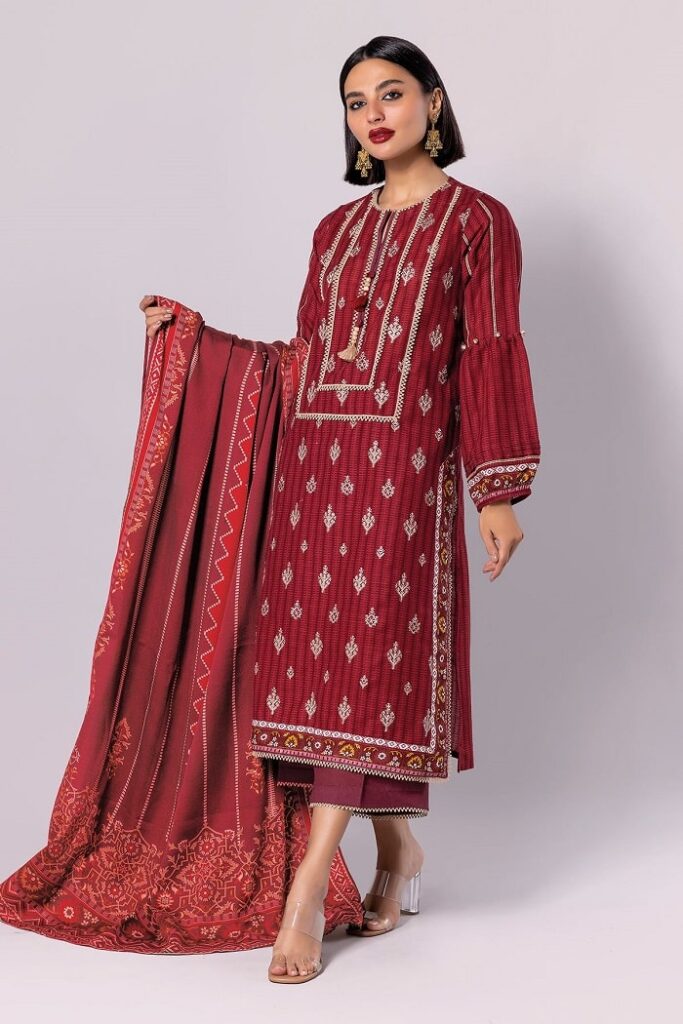 Light khaddar embroidered maroon color luxury winter unstitched 3piece suit PKR:4,690.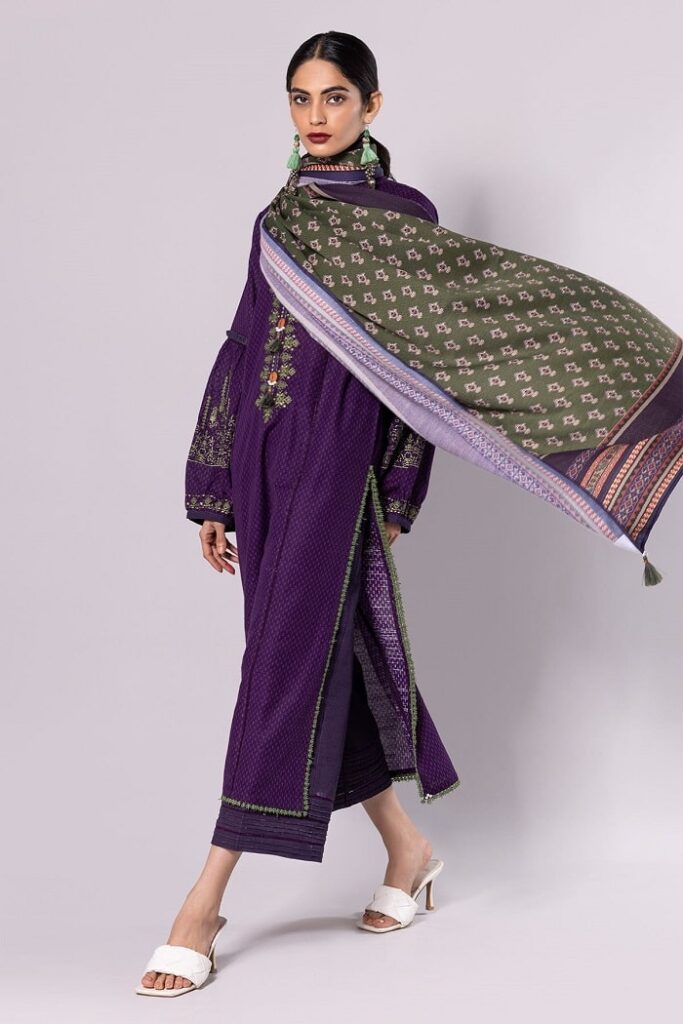 Purple embroidered light khaddar 3piece suit PKR:4,490 only.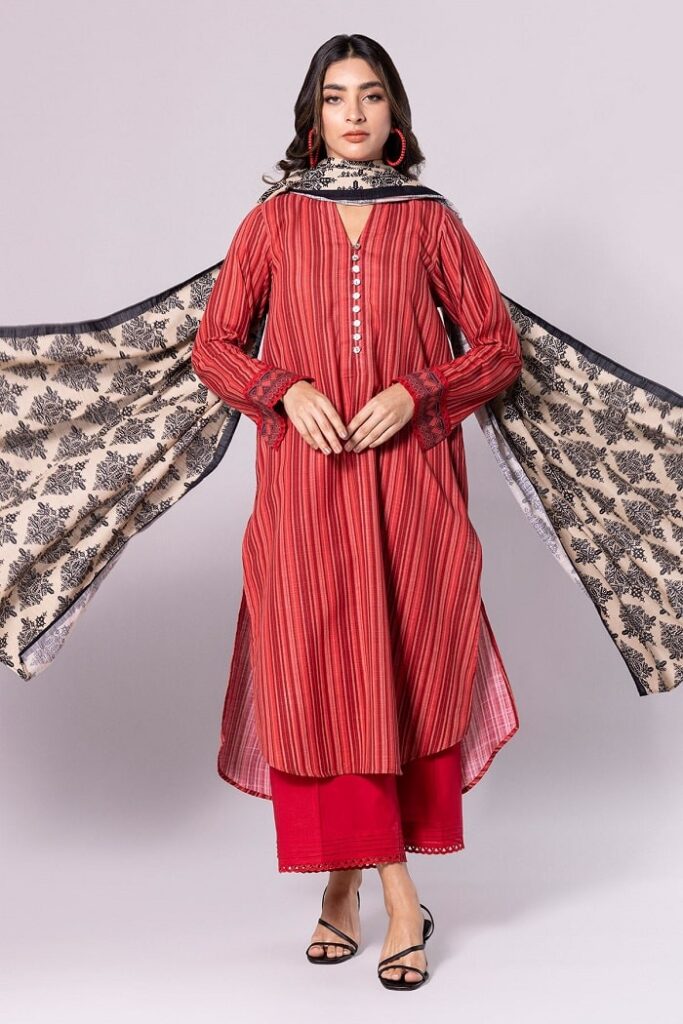 Red embroidered printed khaddar unstitched 3p suit PKR:3,490 only.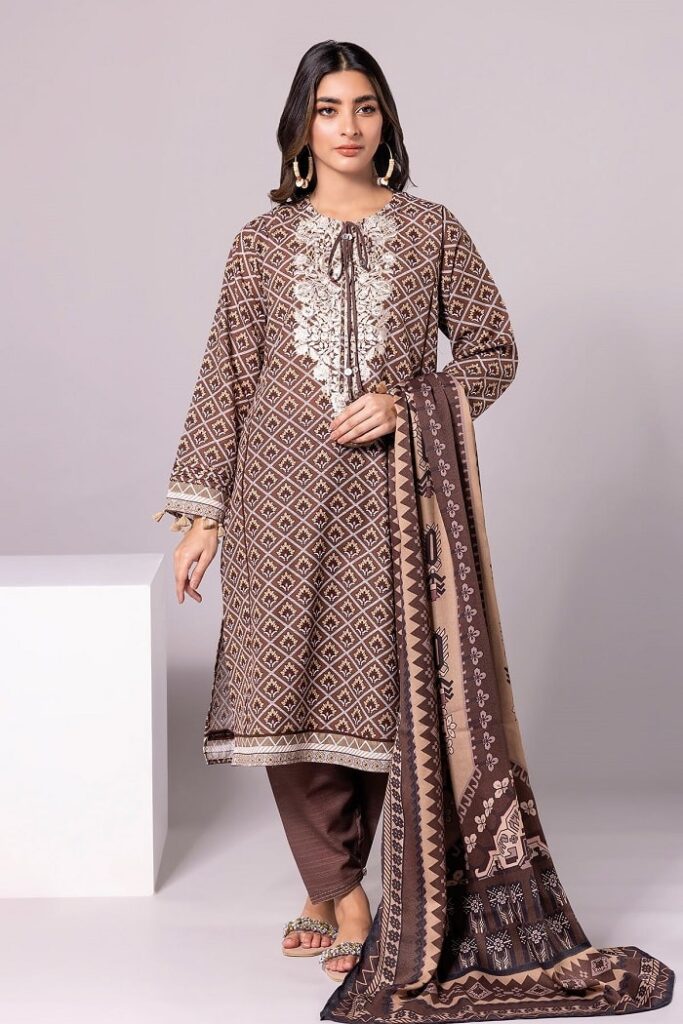 Let's enhance your winter wardrobe with this beautiful brown color unique print embroidered light khaddar 3piece suit PKR:4,190.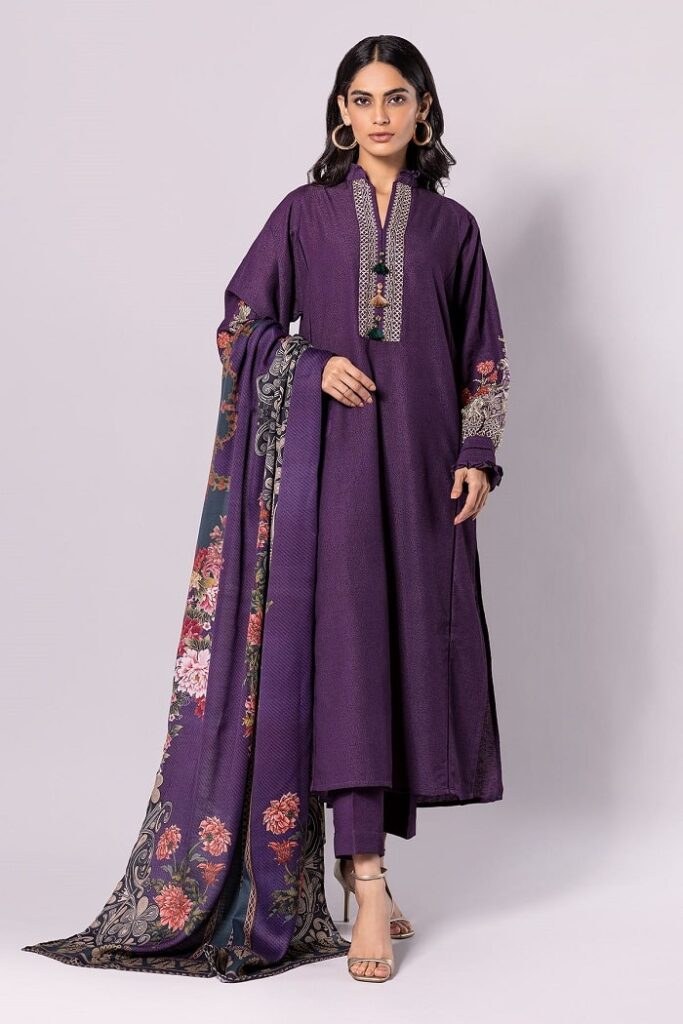 Purple-dyed embroidered karandi suit PKR:4,690 only.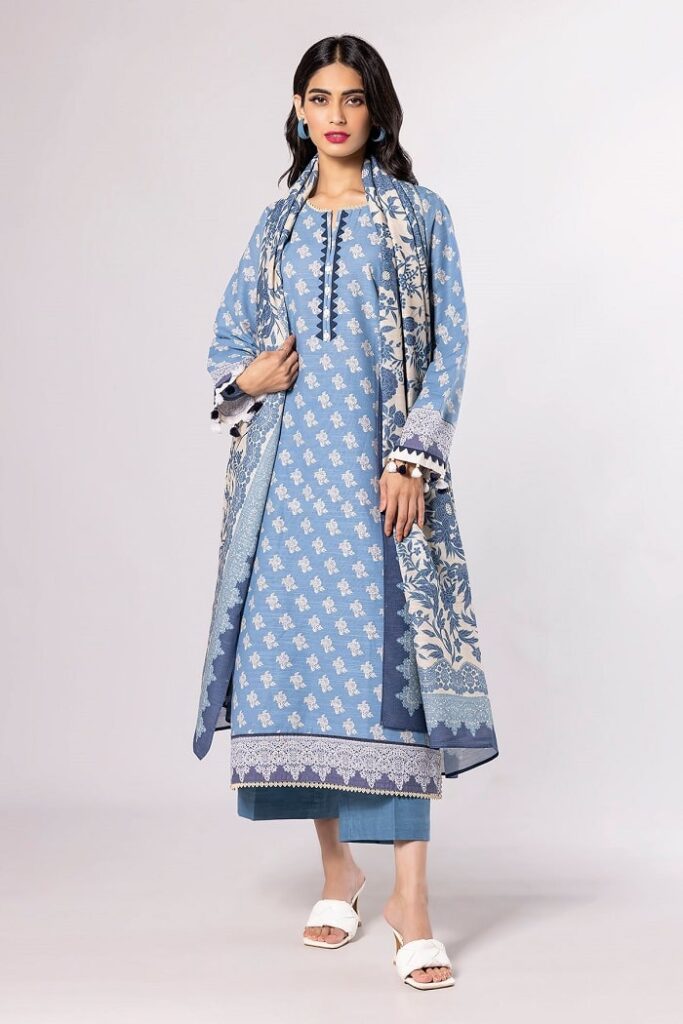 Sky blue light khaddar printed 3piece suit PKR:3,490.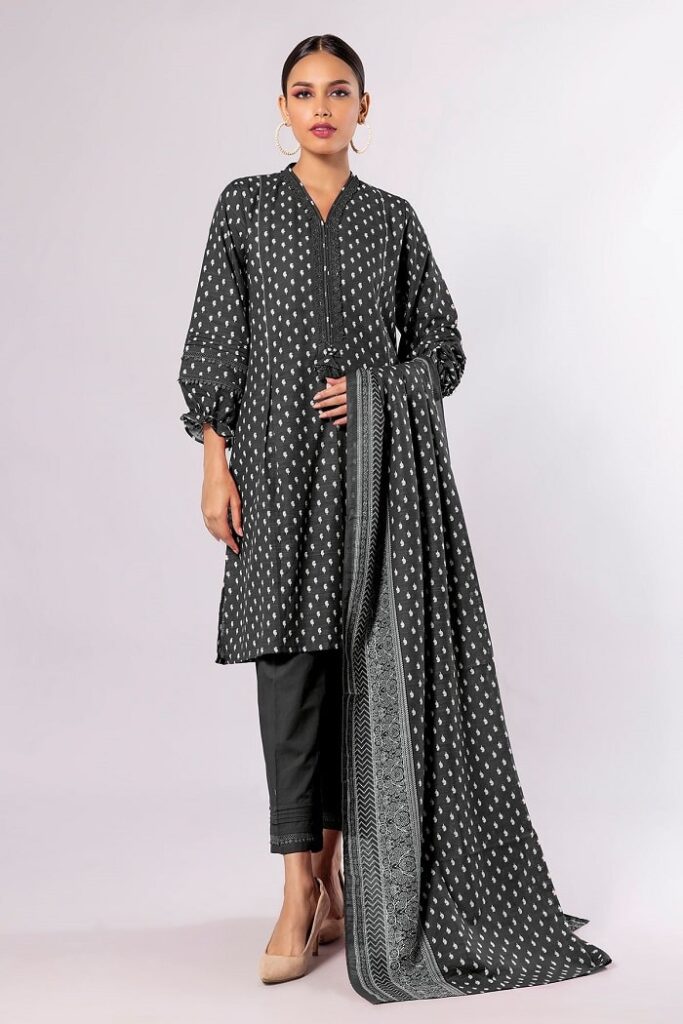 3-piece winter suit PKR:3,490 only.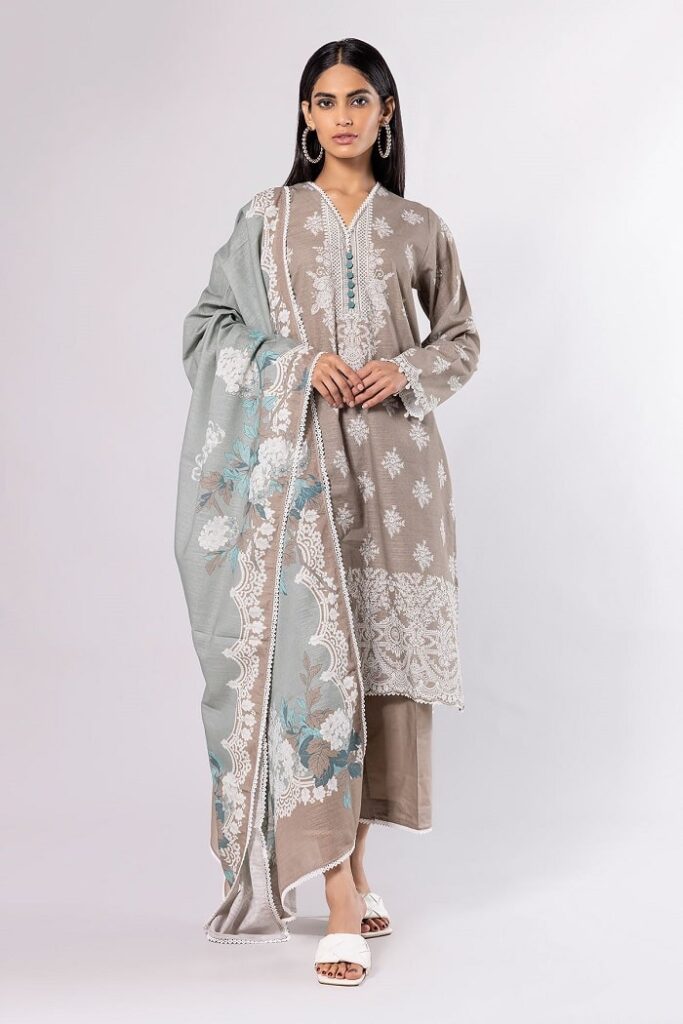 Refresh your look with beautiful grey color printed khaddar 3piece suit PKR:3,190.
Printed khaddar 3piece suit PKR:3,190.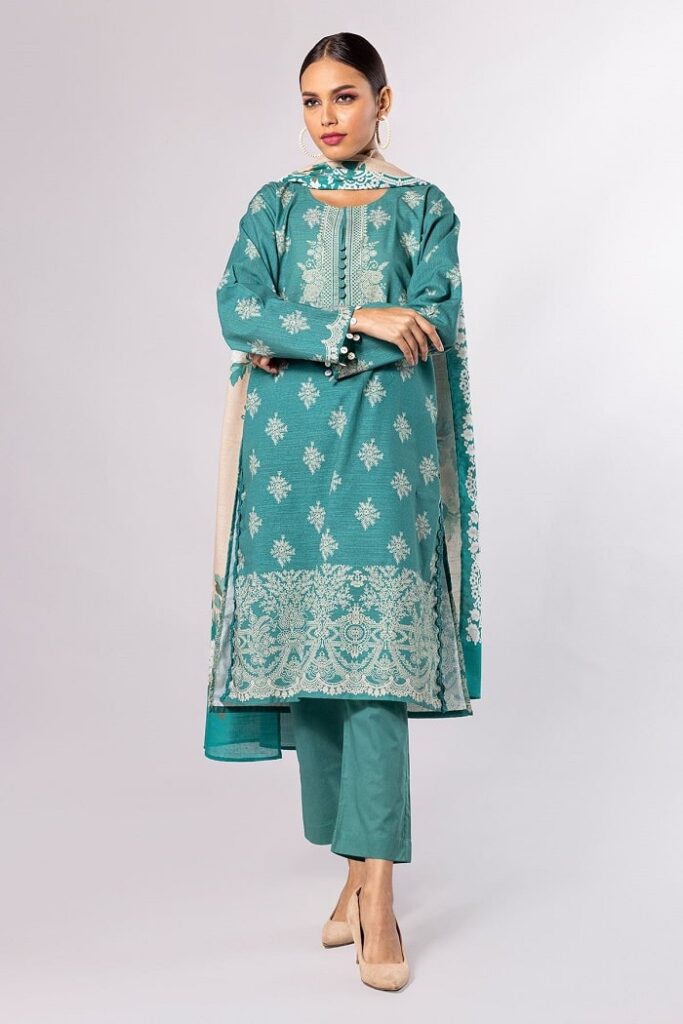 Floral printed khaddar 3pc suit PKR:3,190.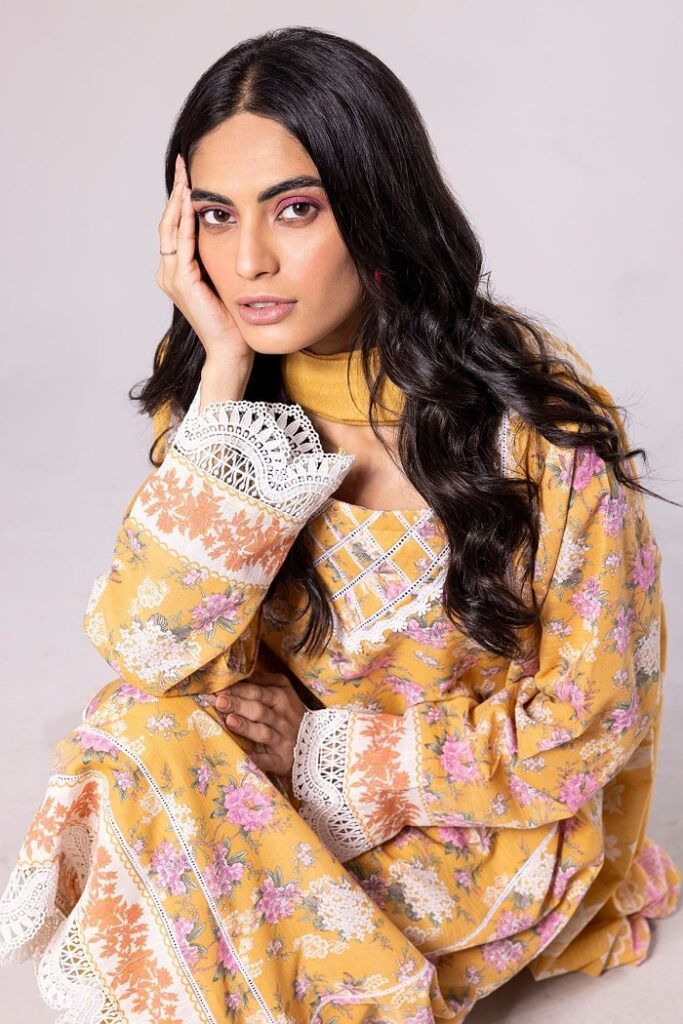 PKR:3,490.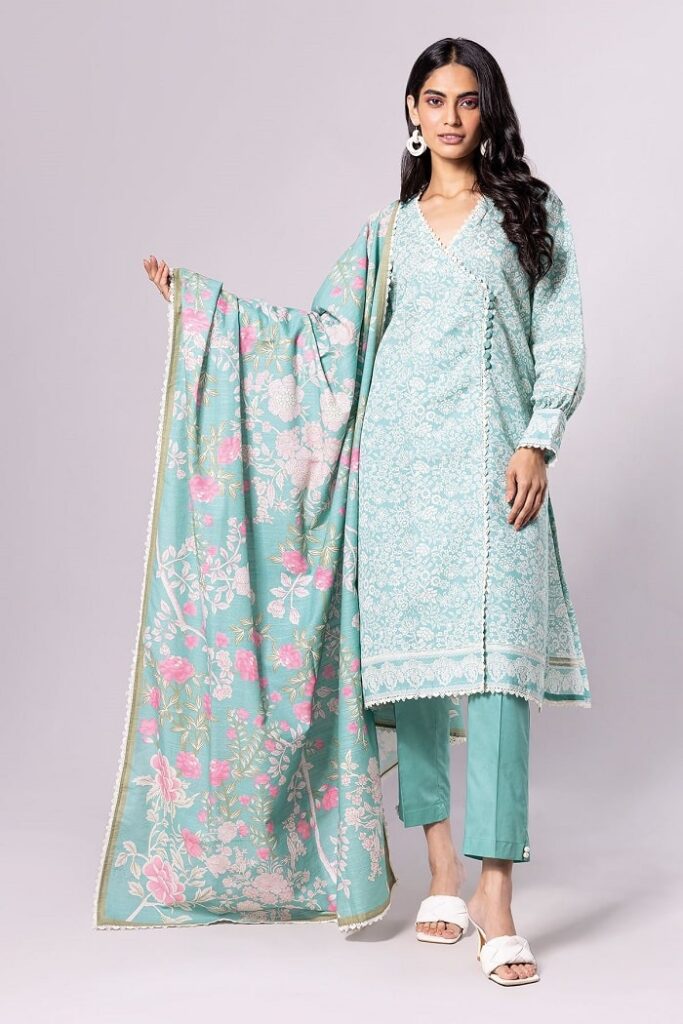 PKR:3,490.