Cross Stitch Sale Flat 40% Off Linen & Khaddar Collection 2022
Hi fashion lovers. It's February and there are winter season end days in Pakistan means Sale Collection 2022. Now ladies have started to buy the latest and newly designed Cross Stitch Sale Linen & Khaddar dress for the reaming winter days. For the remaining winter days what would be better than Cross Stitch Sale Flat 40% Off Linen and Khaddar collection 2022. As you know both of these stuff are expensive and when these are designed by famous designers or brands then their value increases. Today we are going to talk about the latest Linen and Khaddar Dresses by Cross Stitch Sale.
This brand is a well-known brand and at the top in the ranking of Pakistani fashion brands. Cross Stitch Sale Linen and impressive Khaddar collection 2022 have been introduced recently. This collection is quite impressive for fashion lovers.
Cross Stitch Sale Flat 40% Off Now!
Cross Stitch is a brand that doesn't need any introduction. The quality, colors, and stuff of the dresses describe the high standard of Cross Stitch. Ladies love to wear dresses of this brand.
The latest Wanderer collection is a new collection that contains Linen and Khaddar dresses specially designed for the winter season 2022. Outlets of cross stitch are available in the whole of Pakistan especially in major cities of Pakistan. That's why in urban areas Cross Stitch is the first choice of girls.
See More: Let's Buy Salitex Clothing for Women's With Price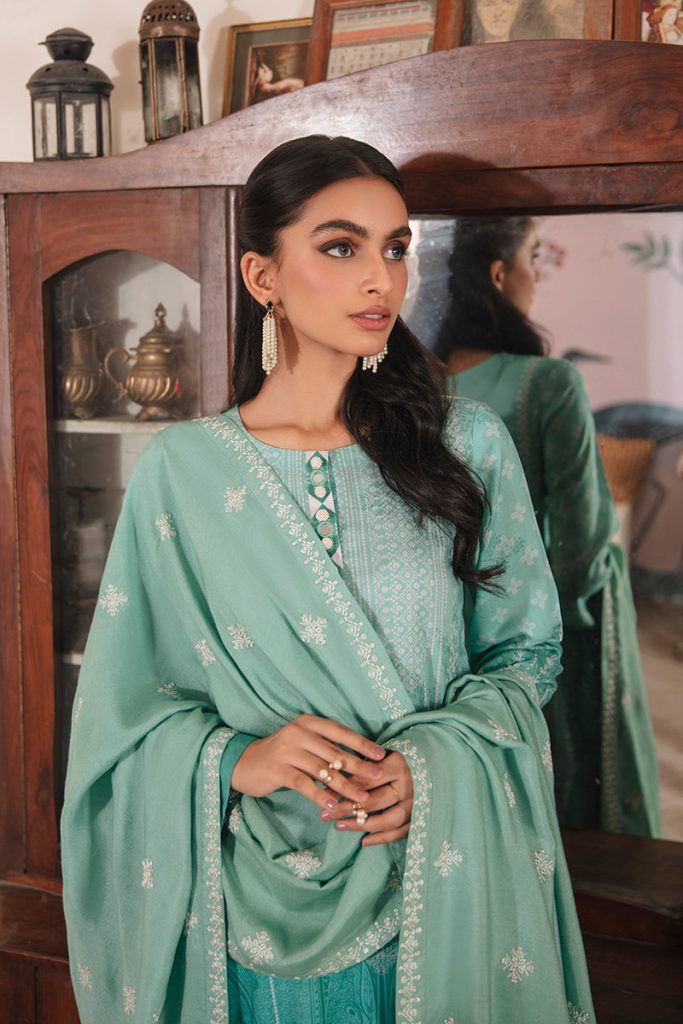 Digitally printed linen shirt, trouser, and woven shawl for PKR:5250 PKR:3150 Only.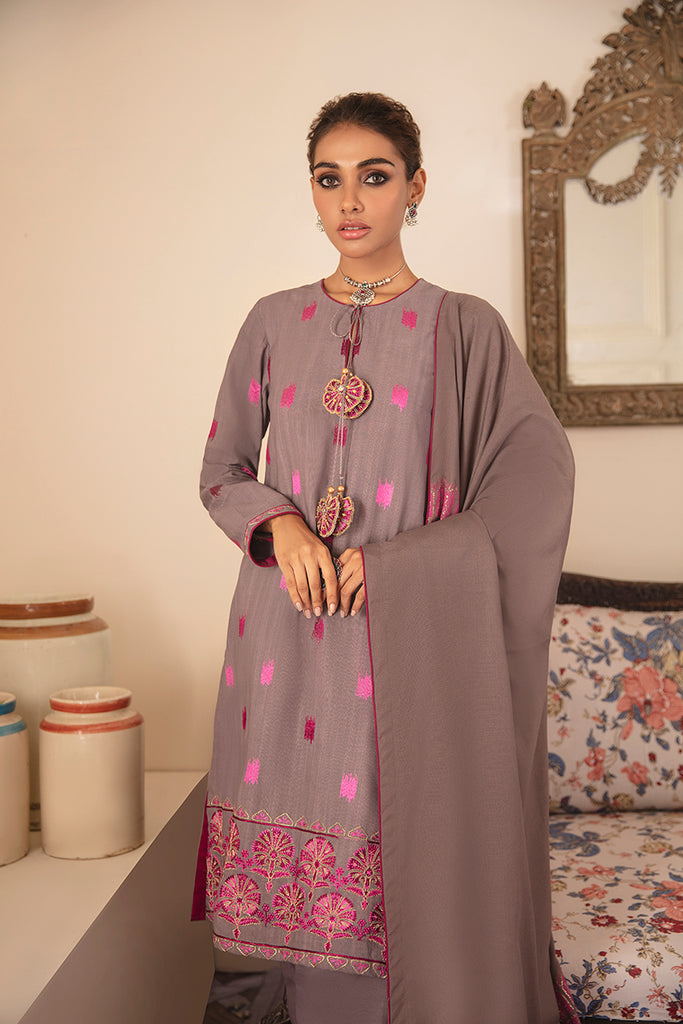 Stylish grey color embroidered 3 piece suit with shawl available for PKR:6950 PKR:4170 Only.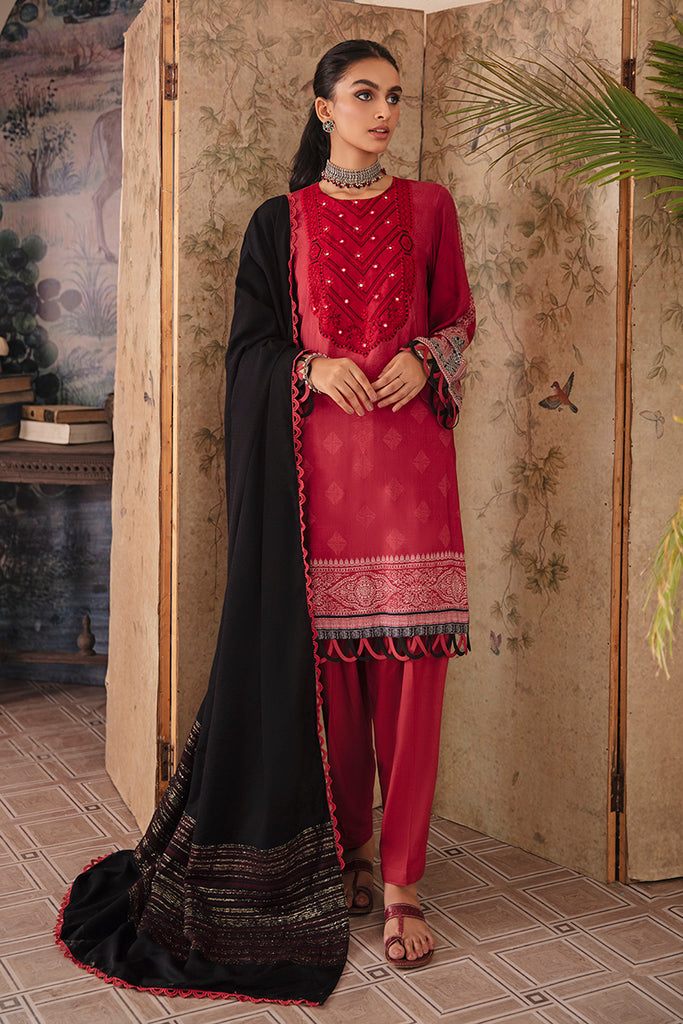 New designs red color embroidered shirt, trouser, and shawl PKR:5950 PKR:3570 Only.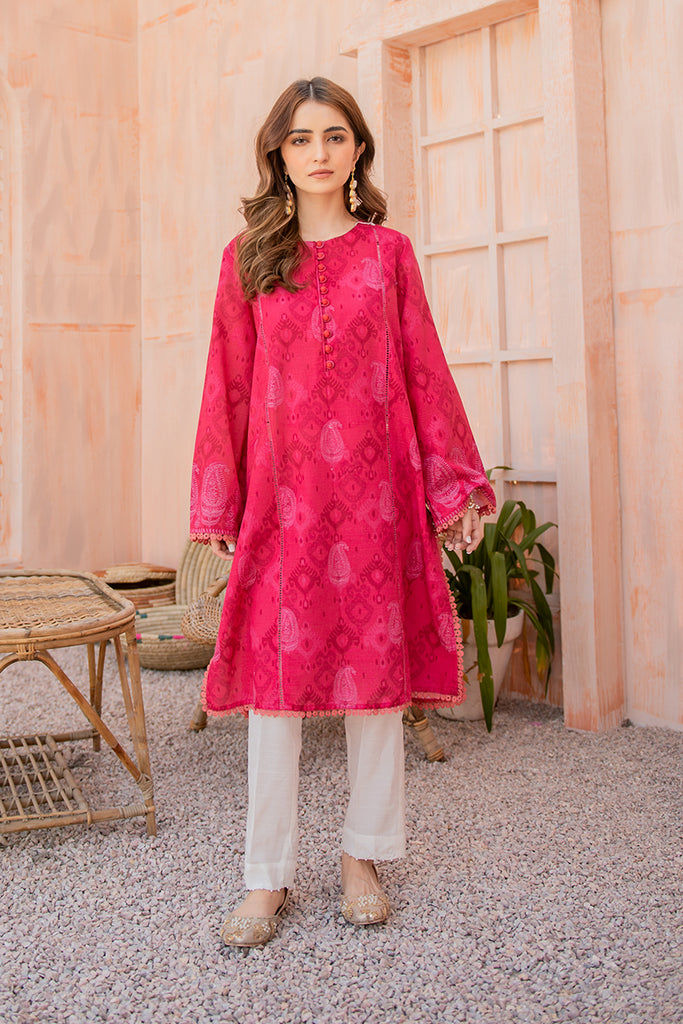 Multi Digitally Print Khaddar 2-Pc Suit by Cross-stitch brand for PKR:5250 PKR:3150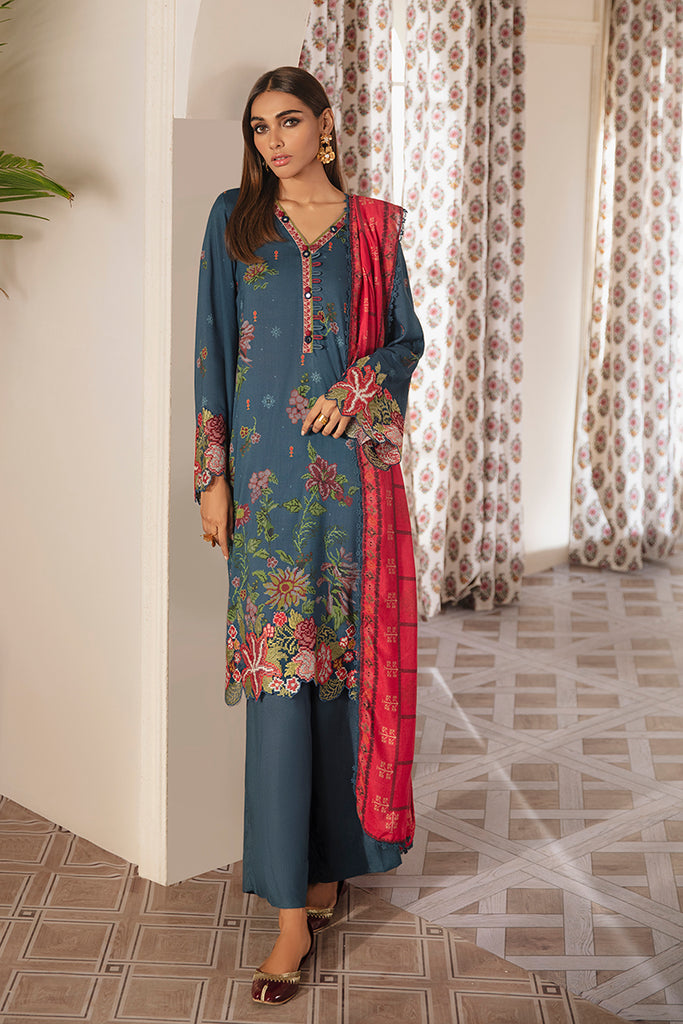 Blue linen 3 pieces unstitched printed suit available at sale price for just PKR:4950 PKR:2970.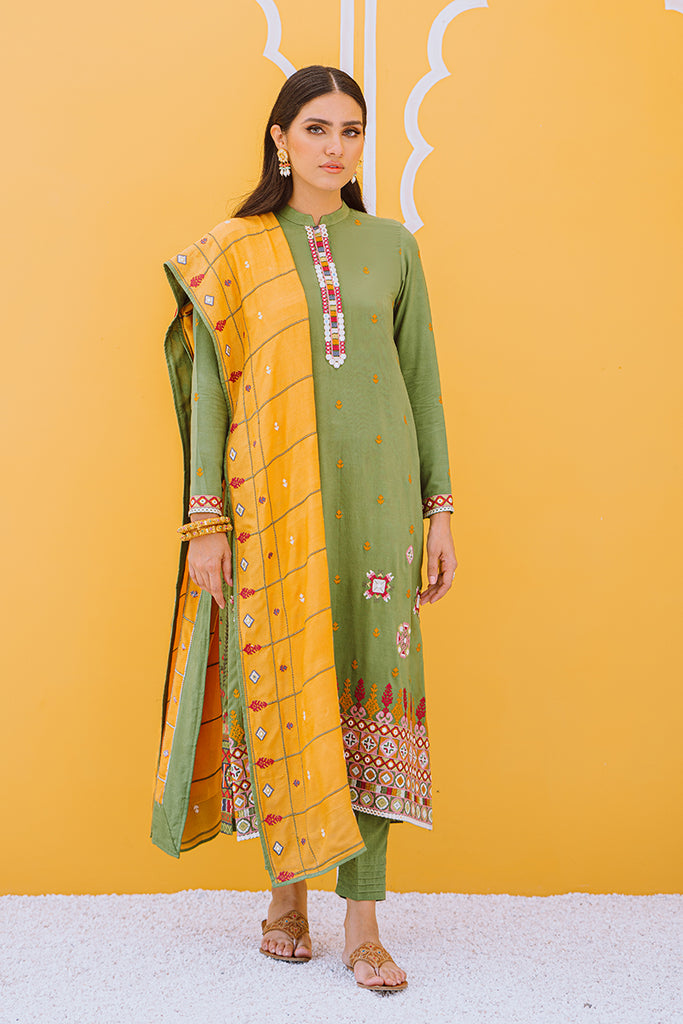 Linen Green digital printed 3pc suit with embroidered work on neckline, sleeves, and front available for PKR:6950 PKR:4170 Only.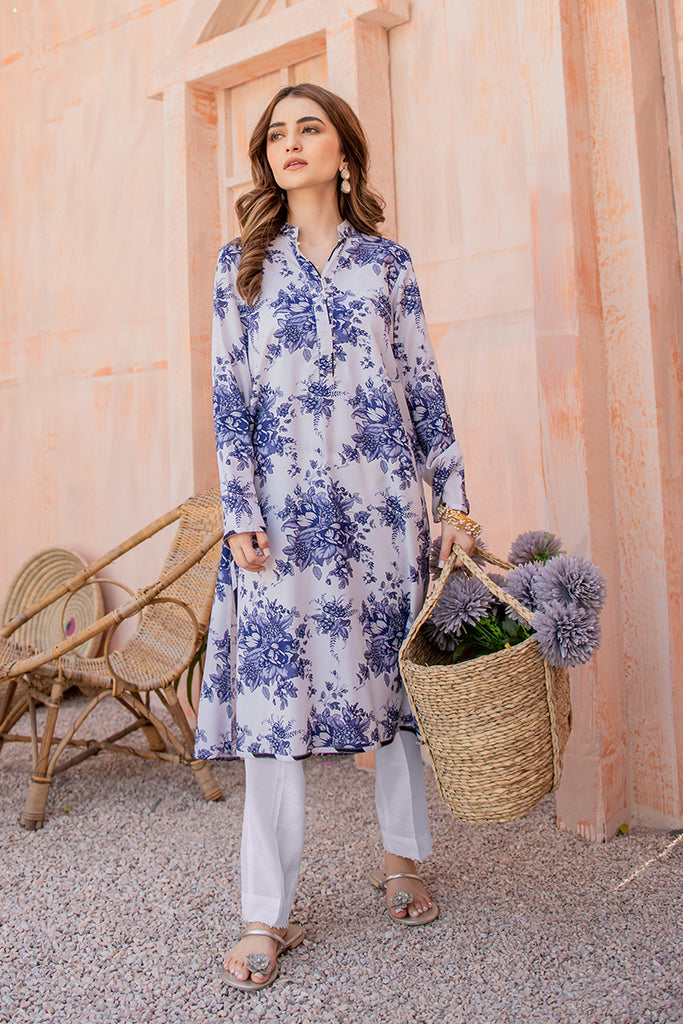 White & sky blue color linen printed 2pc suit for women available for PKR:3250 PKR:1950 Only.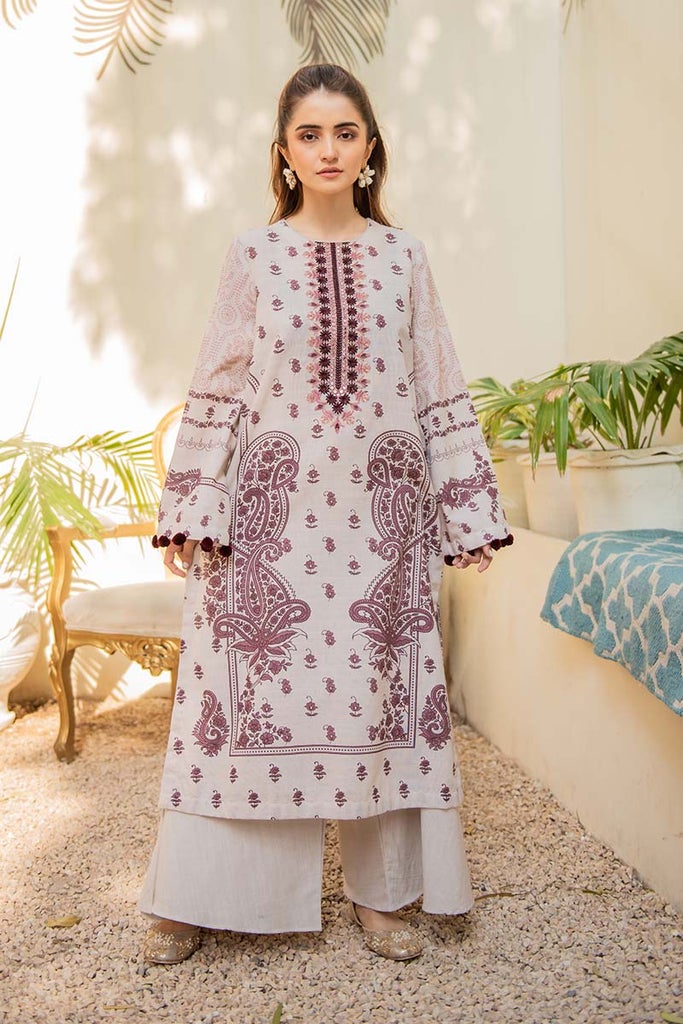 Digital print khaddar multi-color stylish shirt for women by cross-stitch brand buy now for PKR:3250 PKR:1950 Only.
Cross Stitch Sale Winter Khaddar, Silk Collection for Women
This Cross Stitch Sale Linen and Khaddar Collection 2022 which is also just known as "Wanderer" is an unstitched collection. This unstitched collection has made many ladies its fan because of its border pattern, natural loving colors, and quality stuff. The fan list of Cross Stitch is increasing day by day due to its quality dresses and charming borders.
Shop Online Recently Launched Cross Stitch Winter Wear Dresses For Women 2022
Girls can visit the online website of Cross Stitch and can order their favorite dress. Camellia Cream is the new option provided by Cross Stitch's latest Linen and Khaddar collection this year. It is available at an affordable price of Rs 4,750 /-
There are also many options in the Khaddar and Linen collection as you can select embroidered, plane, and digital print two-piece suits. These suits come with net Dupattas. All the elegant and gorgeous pictures of the Cross Stitch season end 2022 Linen and Khaddar collection have been posted in this post. Take a look and select Cross Stitch winter linen dresses for this winter.