Almirah Winter Sale 2022 Upto 50% Off Unstitched With Price
If you are finding a dress that is more elegant, classic, and high quality, then the Almirah Winter Sale 2022 is best. Almirah is promised to provide beautiful rich and fine luxury fabrics. Get something that is more stylish, impressive, and traditional as compared to other brands. This outstanding Almirah Winter Sale collection is best to get a stylish look at an affordable price range.  
Furthermore, here we can see all the perfect winter dress designs that are best for weddings, prêt, and formal wear in 2022. This year Almirah brand has launched outstanding outfits that are embellished with heavy embroidery work.
Almirah Winter Sale 2022 Unstitched Collection With Price
Your favorite fashion brand comes with the most elite as far as outlines and equality. Each dress contains a unique style look for formal events, so get ready to shop online for the Almirah Winter Sale Collection 2022.
This brand has to provide the best outfits and it's a great opportunity to get a silk dress for party wear. The Pakistani fashion house has proceeded with its convention to bring something unique to its clients.
See More: New Year Kurti Designs By Junaid Jamshed
Aqua cambric 3-piece unstitched printed suit for women PKR:4,950 PKR:2970 only.
3-piece blue yearn dyed 3piece unstitched winter suit for women PKR:8,450 PKR:5,070.
Mustard jacquard 3-piece unstitched suit PKR:6,450 PKR:3,870 only.
Black jacquard 3piece unstitched winter suit available for PKR:5,250 PKR:3,150.
Beige cambric 2piece stitched suit PKR:8,450 PKR:5,650.
Mustard viscose stitched three-piece suit PKR:13,450 PKR:12,450.
Lovely floral printed sea green cambric unstitched 2piece suit PKR:3,650 PKR:2,650 only.
Almirah Winter Sale 50% Off 2022
High-quality outfits give you more confidence to style and enjoy winter days. Fill your winter wardrobe with Almirah winter shirts and enjoy these heart-touching outfits at the Offical Almirah shop. Let's go for these new winter 3 pieces unstitched and ready to wear a dress in Pakistan at a discount price range.
Red color winter 2piece unstitched suit PKR:2,700 PKR:2295 only.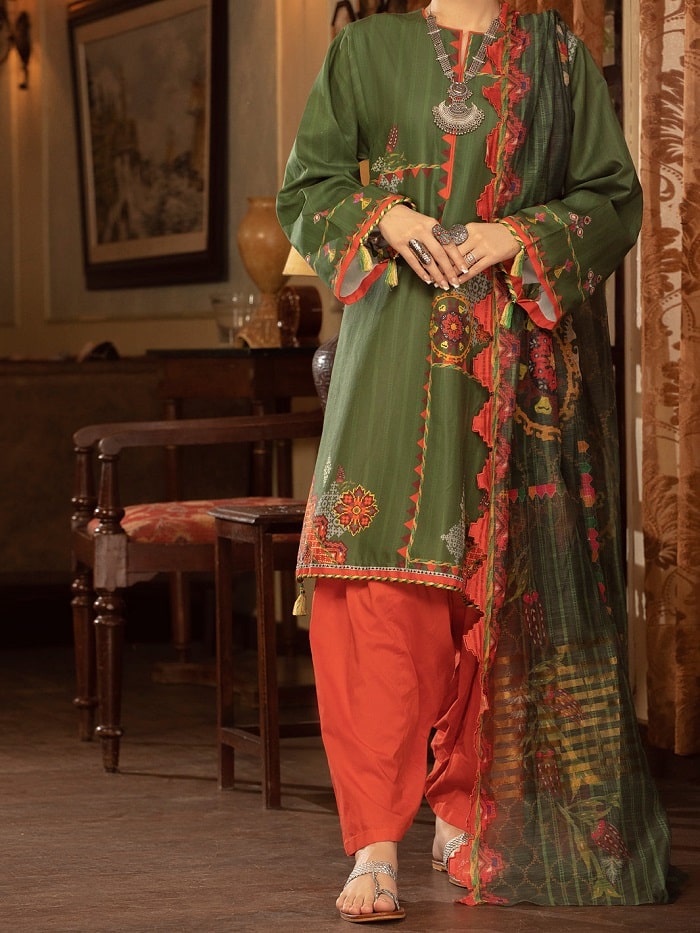 Pre-winter wear green color ready to wear 3piece suit for women PKR:7,250 PKR:6,162 only.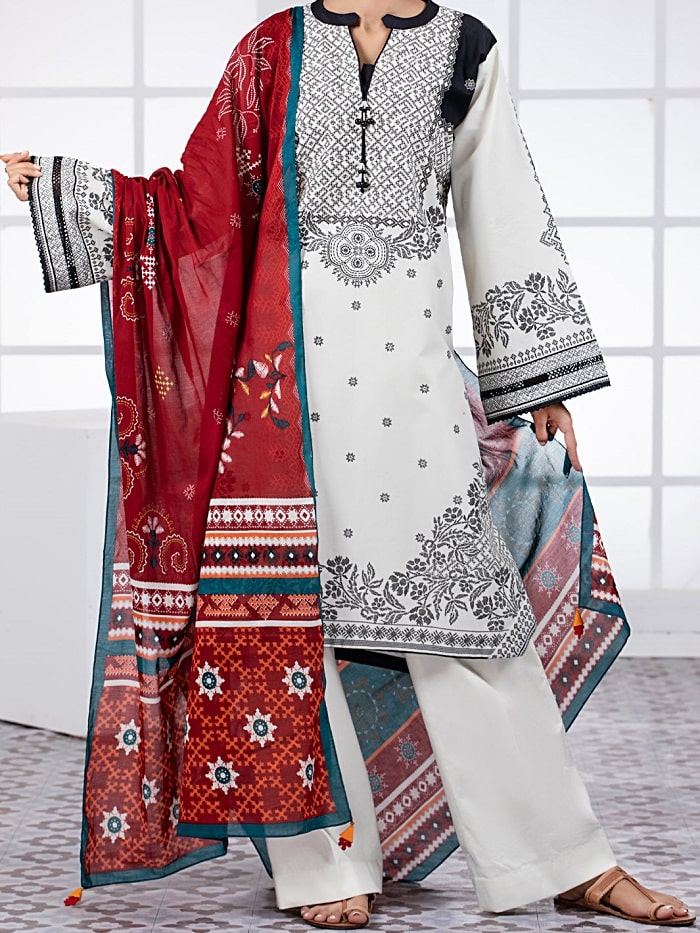 Black & white color cambric 3piece unstitched suit PKR:3,800 PKR:3,230 only.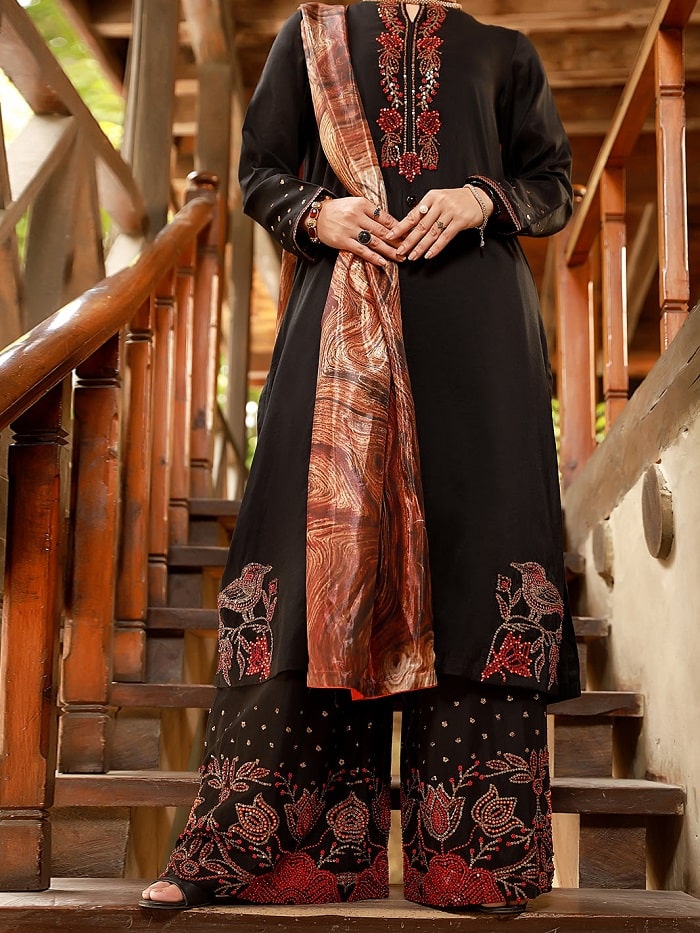 Get a new winter look by wearing this black color stitched suit PKR:16,450 PKR:12,337 only.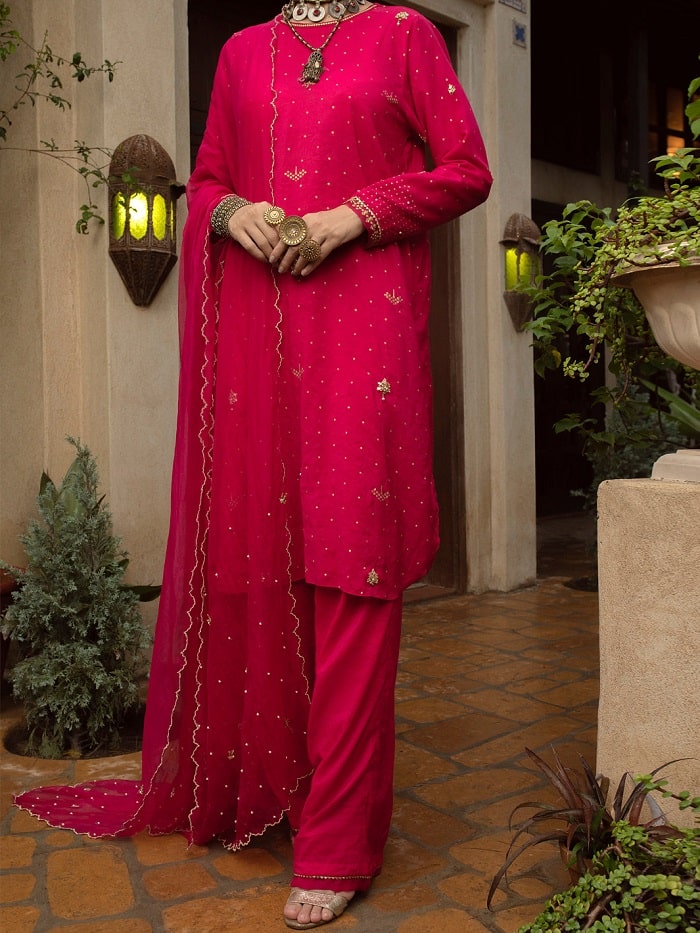 Pink winter unstitched suit for women PKR:8,250 PKR:7,012 only.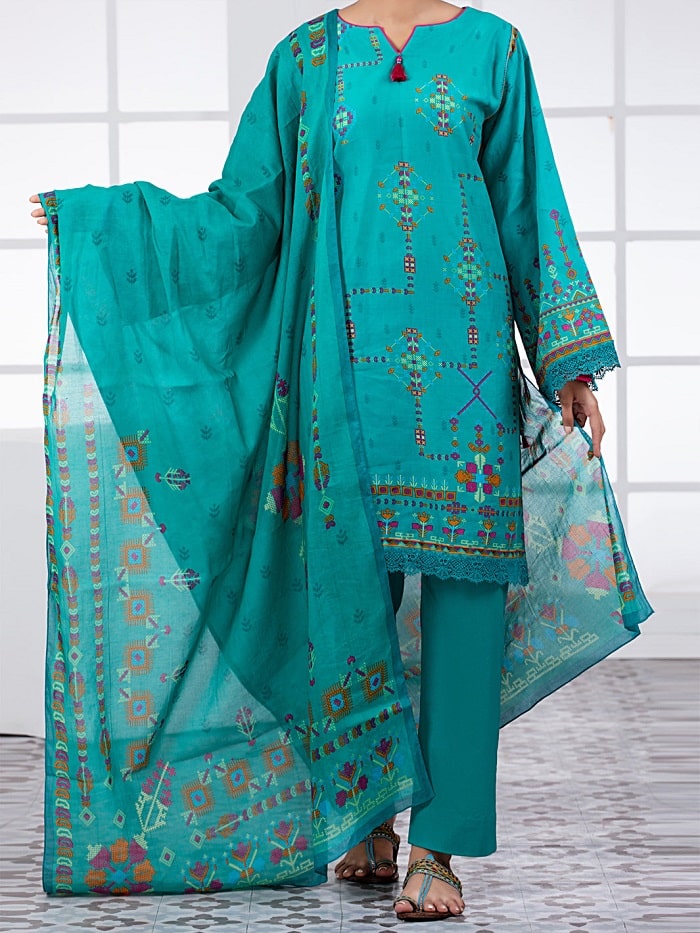 Unique winter look with this lovely cambric turquoise color winter 3pc suit PKR:3,800 PKR:3,230.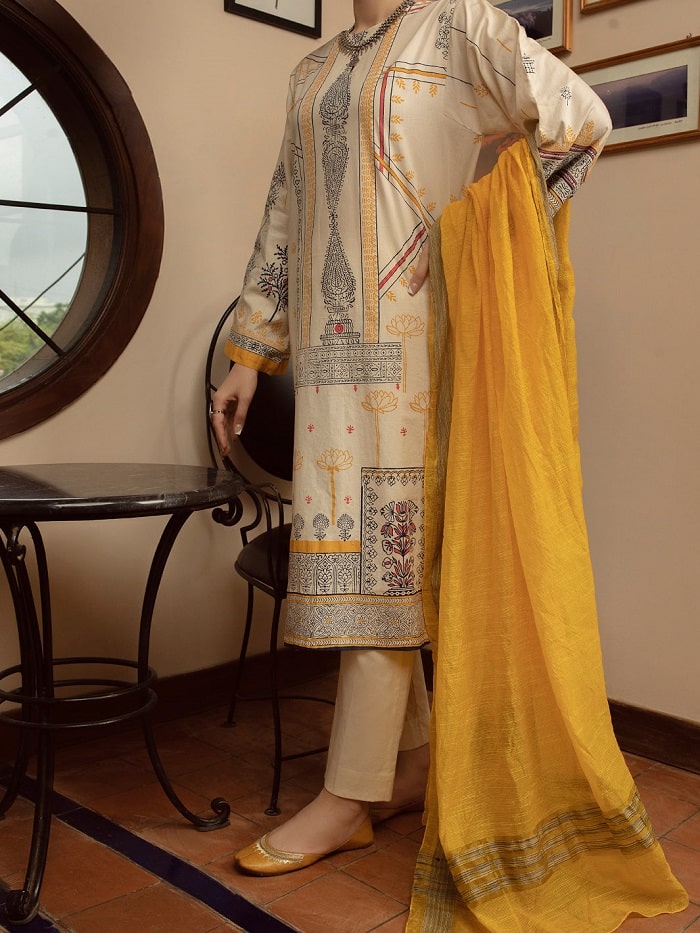 Beige pre-winter 3piece stitched suit PKR:6,950 PKR:5,907 only.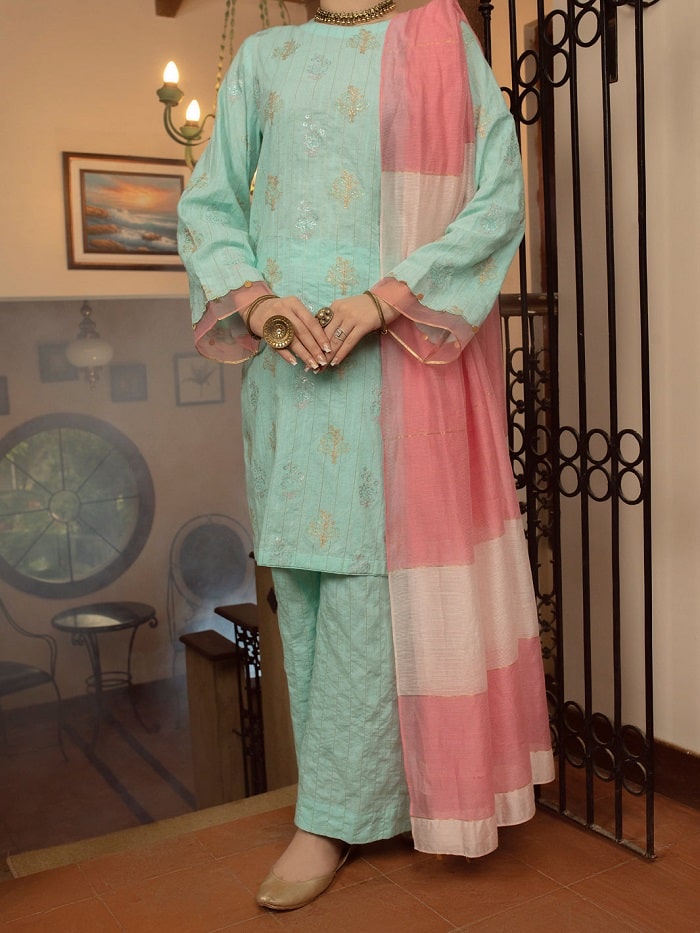 Ice blue stitched 3piece suit PKR:8,450 PKR:7,182 only.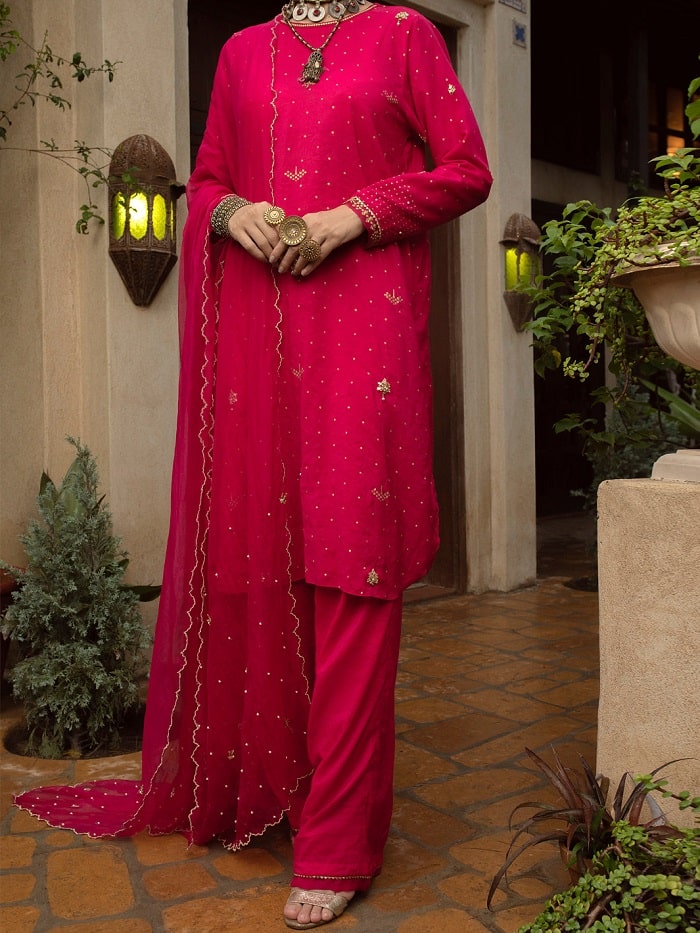 Luxury winter wear pink 3piece stitched suit PKR:12,950 PKR:11,007.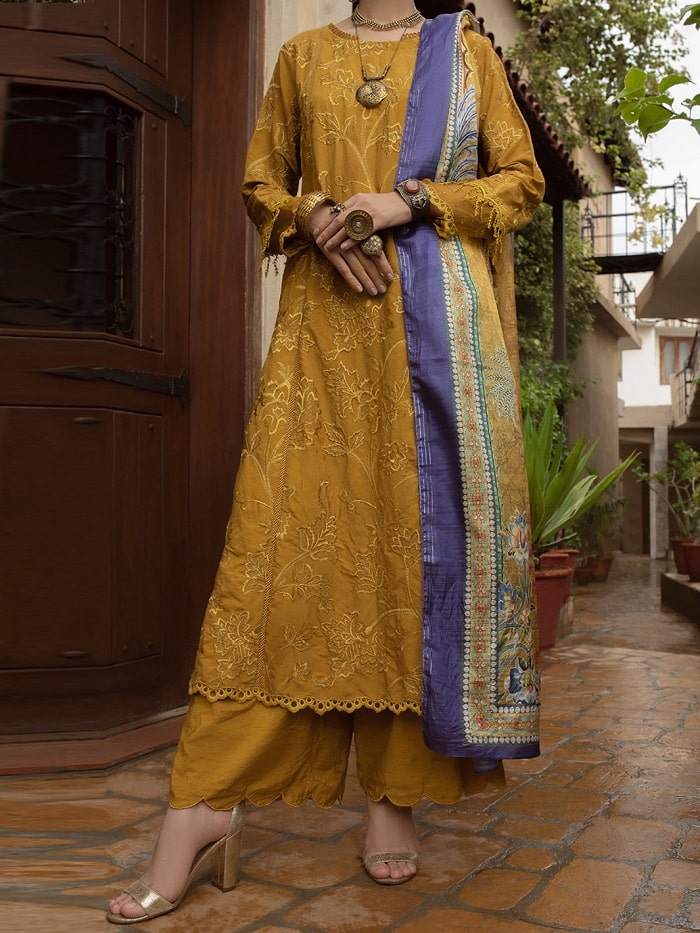 Lime green 3piece stitched winter suit for women PKR:11,950 PKR:10,157.
Want to Buy Almirah Winter Dresses?
Girls here you can see the beautiful and more stylish winter arrival in an affordable price range. Their work includes excellent handwork of dabka and themes with complex embroidery. This brand has can provide ready-to-wear dresses with the best fancy lehengas dresses. Furthermore, off-shirts and most recently of women's dresses significantly more.
See More: Alkaram Studio Kids Winter Collection Sale 50% off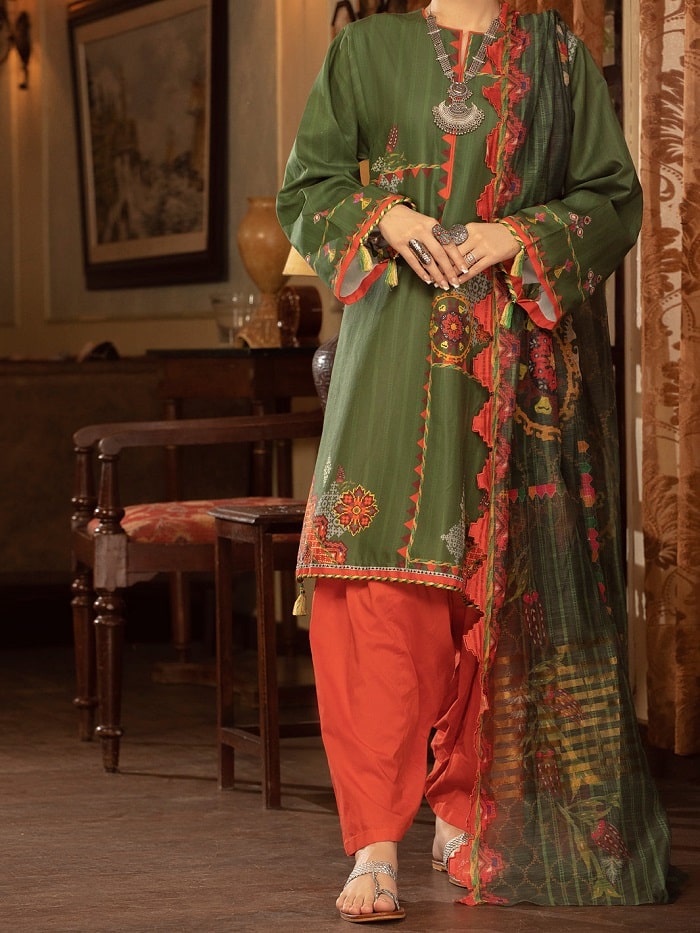 Army green 3piece unstitched winter suit PKR:4,850 PKR:4,152 only.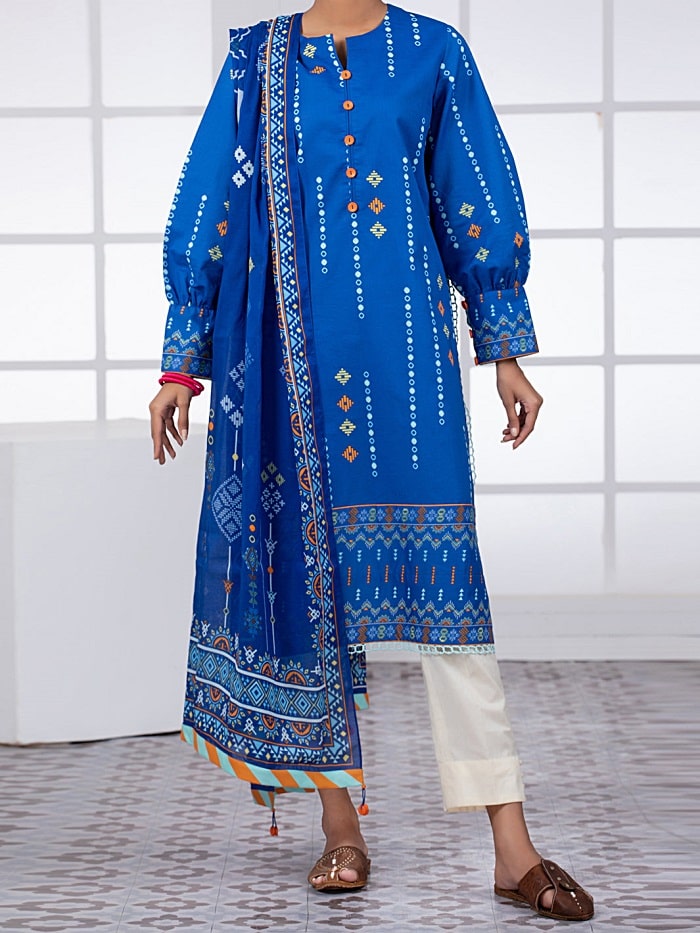 New print winter navy blue 2piece unstitched suit PKR:2,700 PKR:2,295.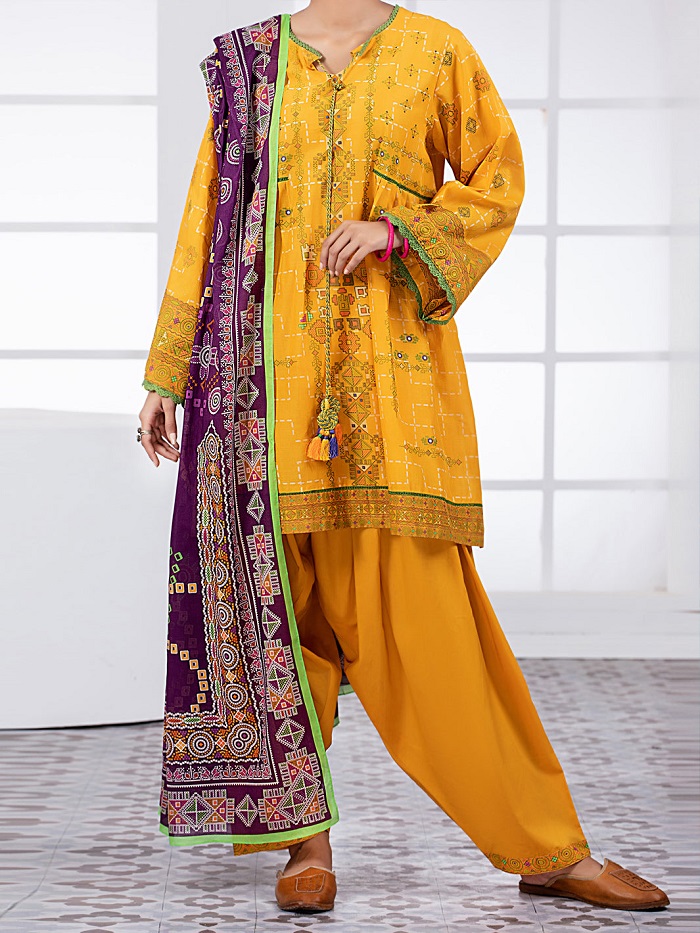 Cambric pre-winter yellow unsitched 3piece suit PKR:3,800 PKR:3,230 only.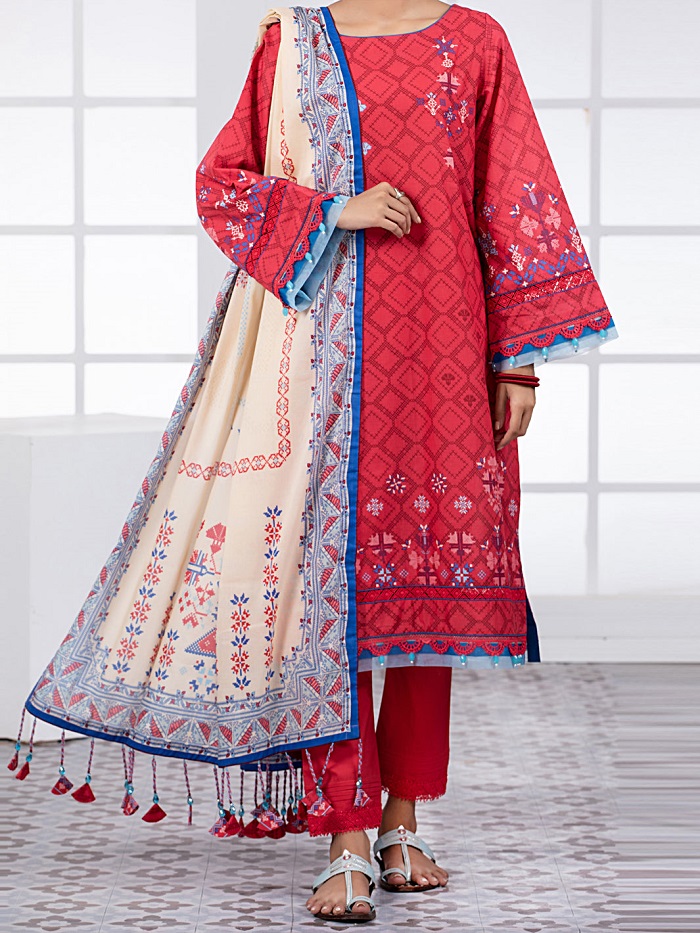 3-piece red pre-winter unstitched cambric suit PKR:3,800 PKR:3,230.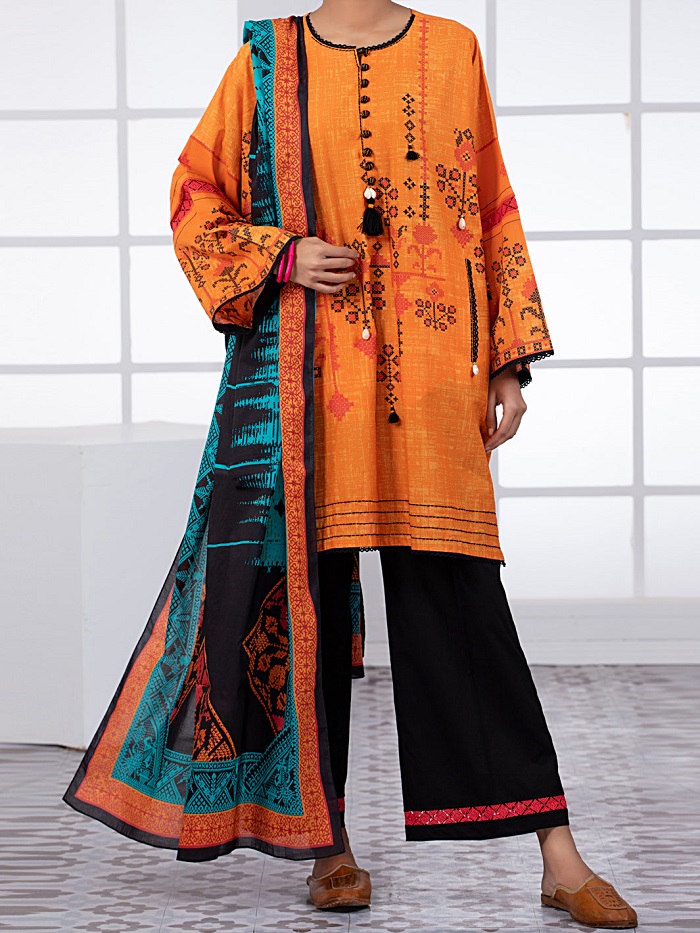 cambric orange color three-piece suit PKR:3,800 PKR:3,230 only.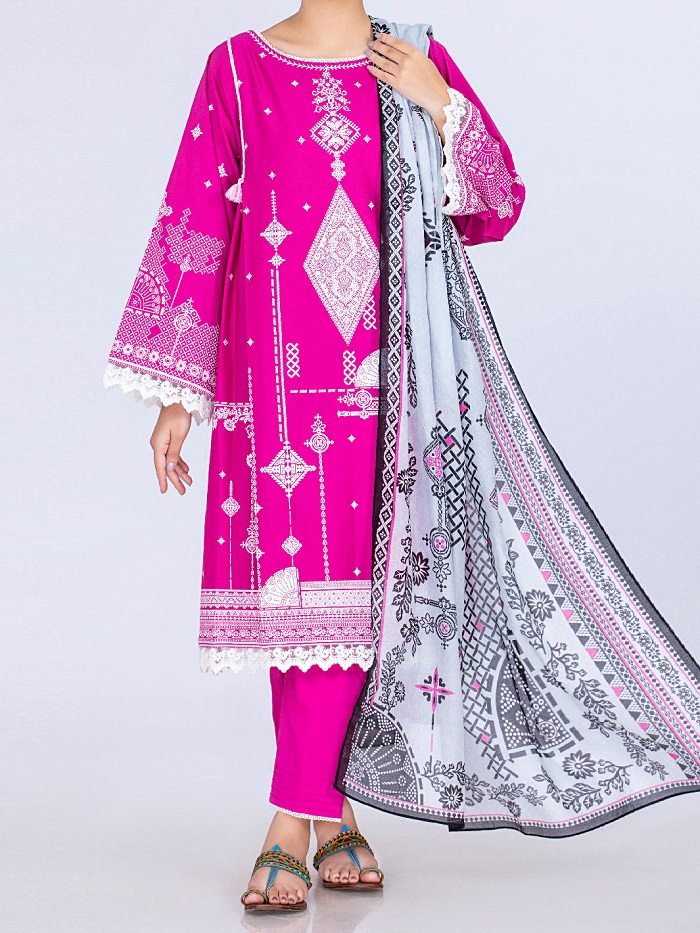 Pre-winter cambric unstitched suit PKR:3,600 PKR:3,060 only.