Bareeze Winter Collection 2023 Sale 50% Off Shop Online
Bareeze Winter Sale Collection 2023 comes with unforgettable fashion outfits in an affordable price range. Now shop online for new winter sale outfits in Pakistan from Bareeze in-store and online. Furthermore, this winter season enjoys a large variety of casual as well as formal wear outfits for women. as we know breeze fashion labels are famous for winter outfits in Pakistan.
In addition, these formal outfits are also available in embroidery work styles and in discount prices. Furthermore, these attractive color combination prints contain new outlets and online stores. If you are interested in casual or formal winter dresses then visit the nearest Bareeze shop to get unstitched and ready-to-wear collections for 2023.
New arrival Bareeze Winter Sale 2023 Upto 50% off
Furthermore, this season enjoys breeze of winter embroidered dresses that contain new designs. All winter dresses are highly designed for intricate weather. Get a unique Noor Gul, Noor e chasm, and dyar winter suit for women in 2023. Recently Bareeze brand launch its winter wear collection for women. This time Bareeze's new wear collection contains new printed shirts with embroidery work.
Furthermore, the price of embroidered winter dresses starts from PKR:9900 to PKR:13000 only. Let's scroll down this page and get the latest Bareeze winter designs for women. Here in this post, we are sharing new ideas of winter wear outfits by leading clothing brand Bareeze. Let's try some winter wear shirts at Bareeze shop.
Red embroidered chiffon 3-piece unstitched suit PKR:19,290 PKR:16,396 only.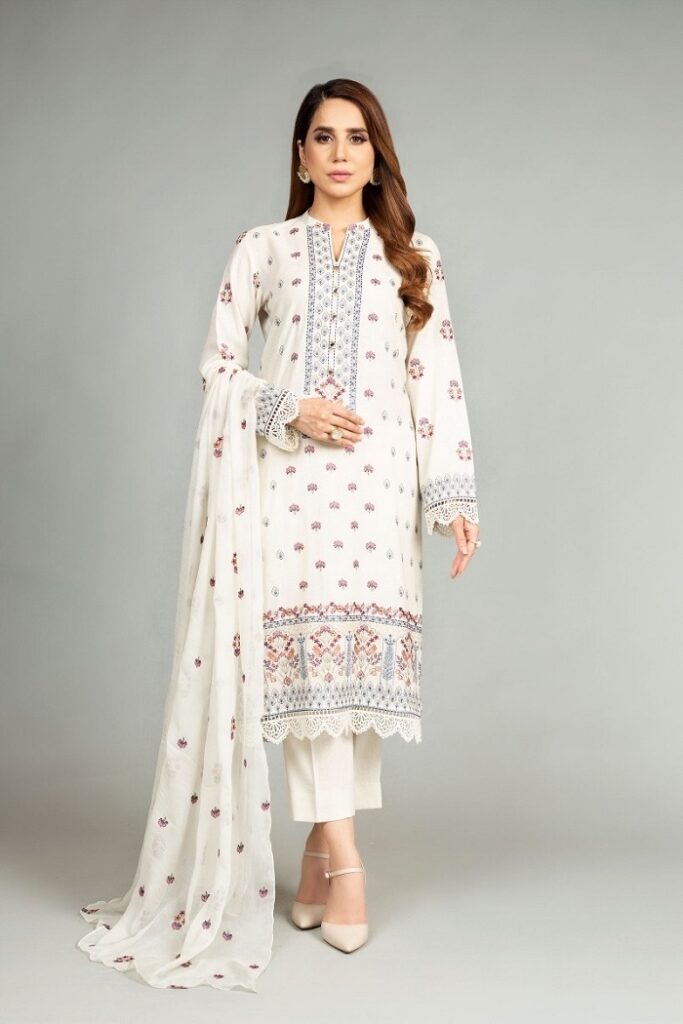 Let's get a unique look by wearing this embroidered off-white karandi lawn suit PKR:14,755 PKR:14,317.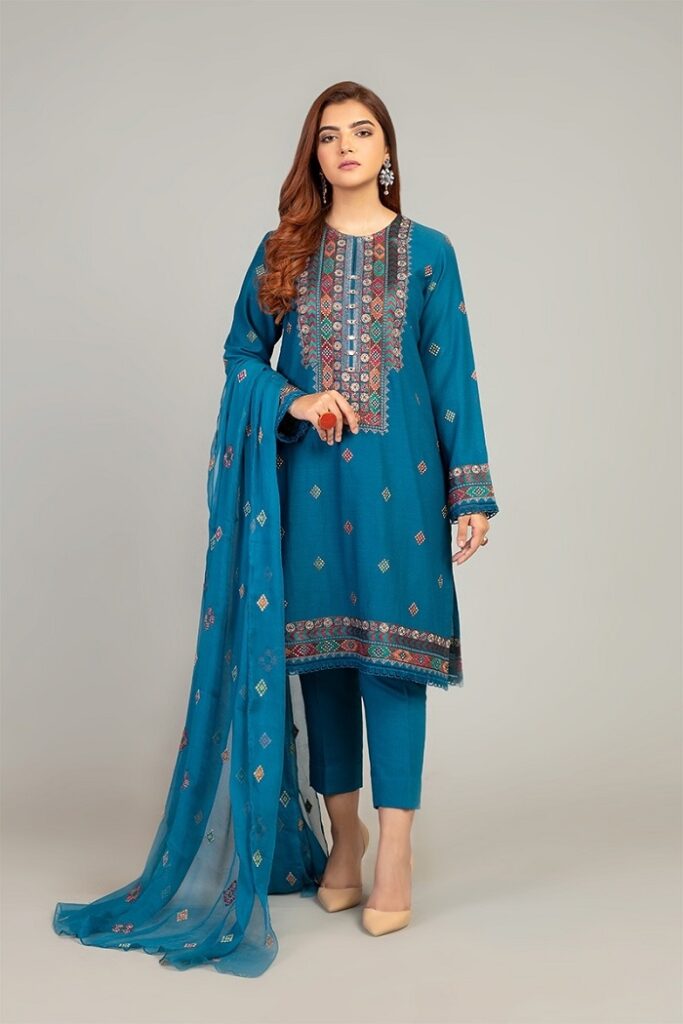 Blue sunehry rang karandi lawn 3piece suit PKR:15,085 PKR:14,647.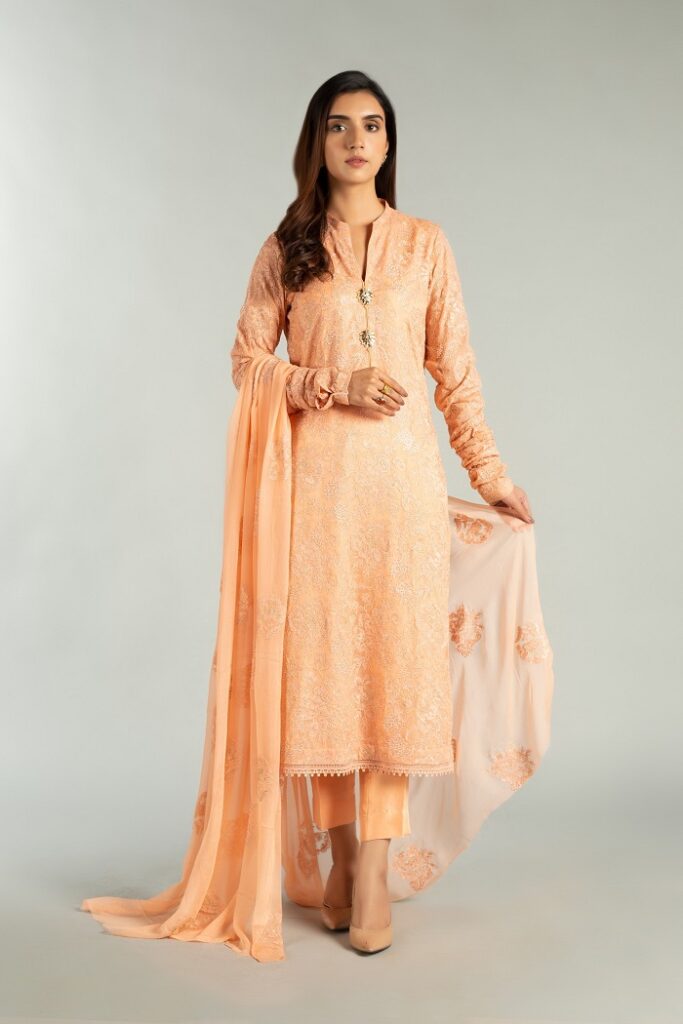 Embroidered chiffon peach color 3piece suit PKR:22,375 PKR:19,018.
Bareeze Unstitched Collection 2022-2023
Furthermore, bareeze always designs new linen outfits with keeping in mind customers' demands. This linen, khaddar winter dresses contain many combinations of unique colors and prints.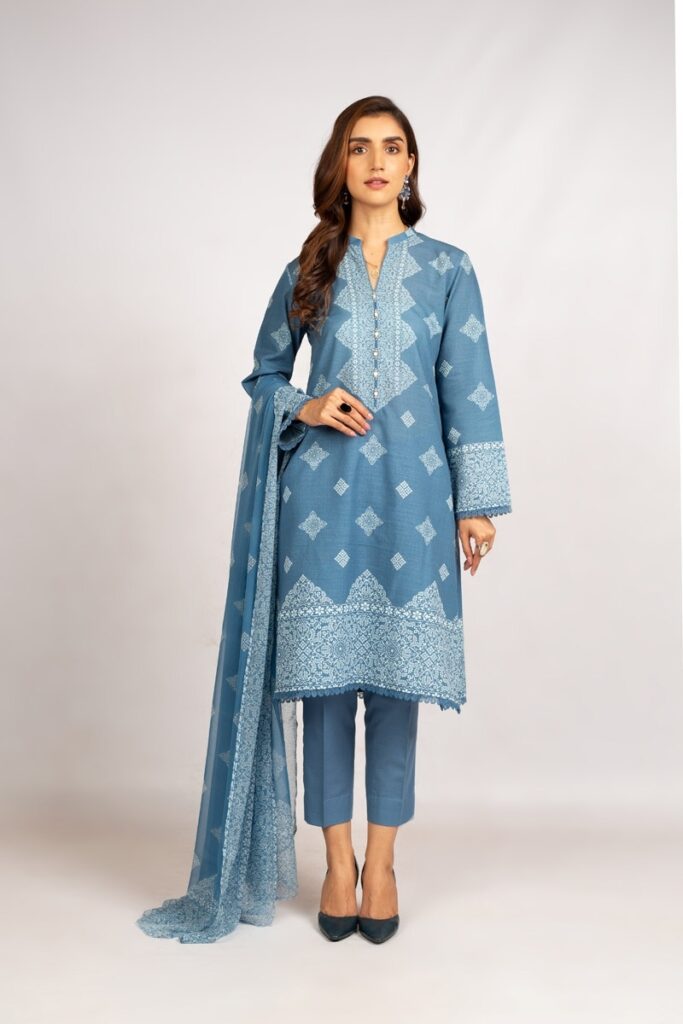 Blue color printed khaddar 3piece unstitched suit PKR:3,750 only.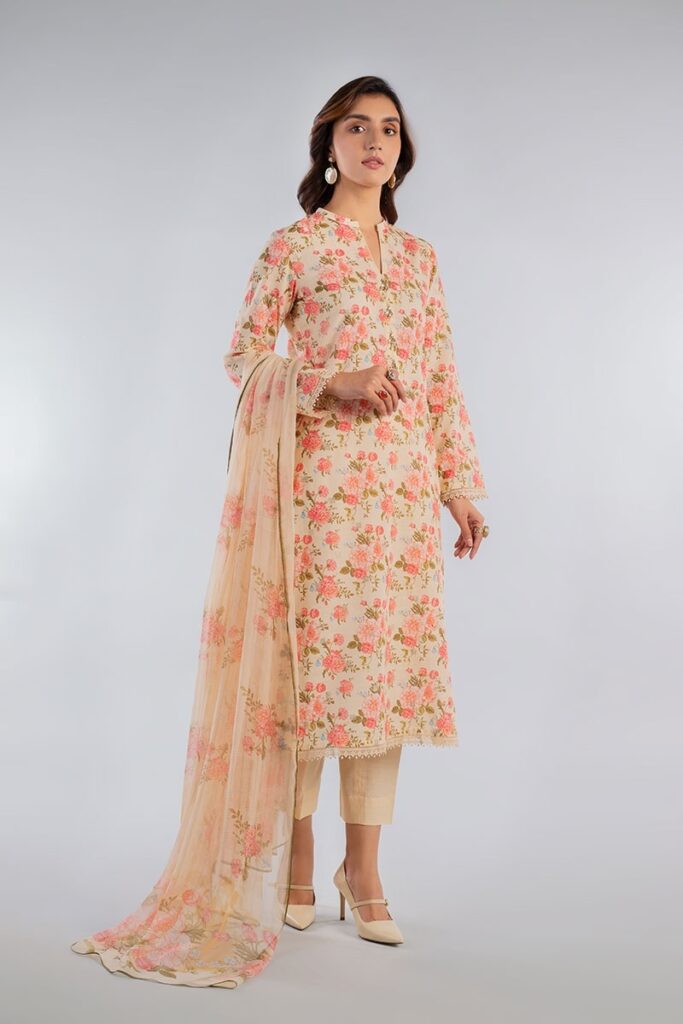 Lovely beige color flower printed khaddar 3piece suit PKR:4,950 only.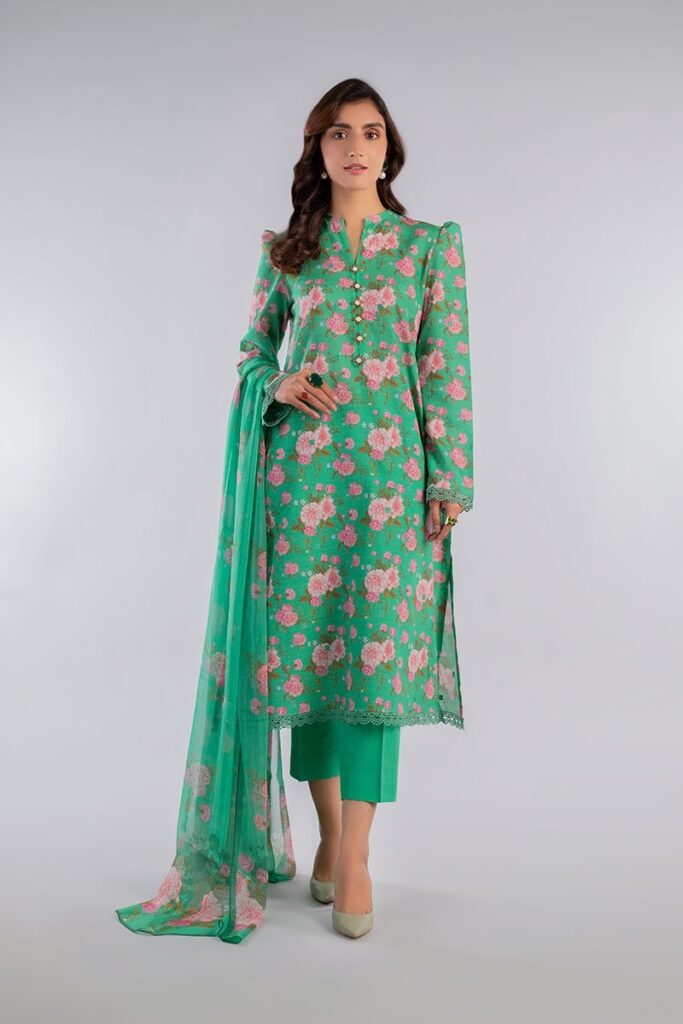 Stylish green color printed khaddar 3piece suit PKR:4,950 only.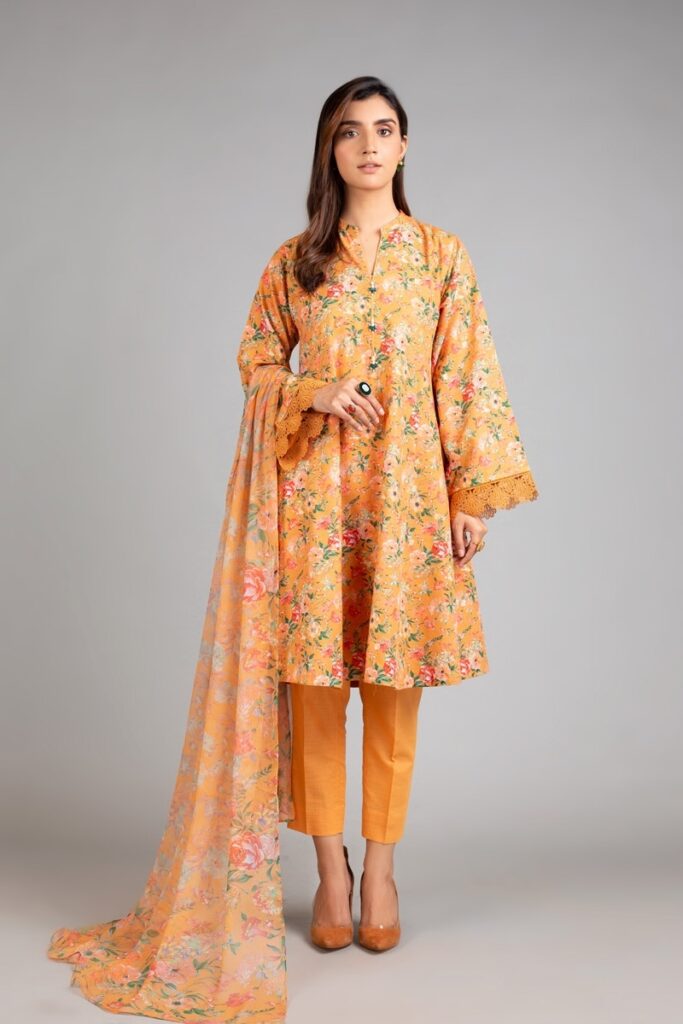 Let's get a unique desired winter look by wearing this flower-printed khaddar 3piee unstitched suit PKR:4,950 only.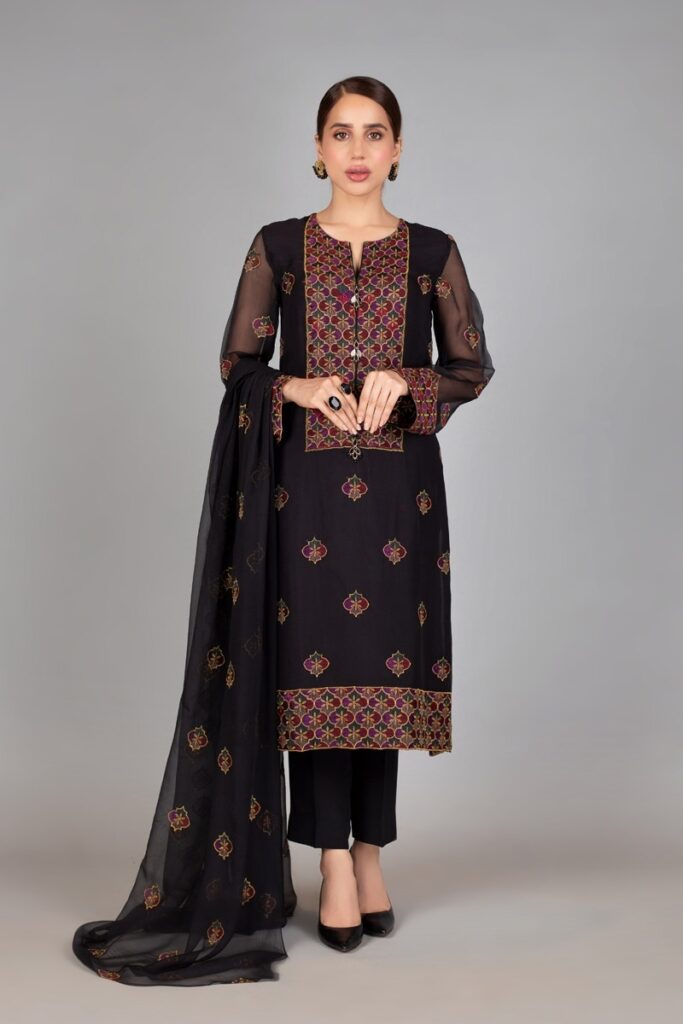 Embroidered black chiffon unstitched 3piece suit PKR:21,010 only.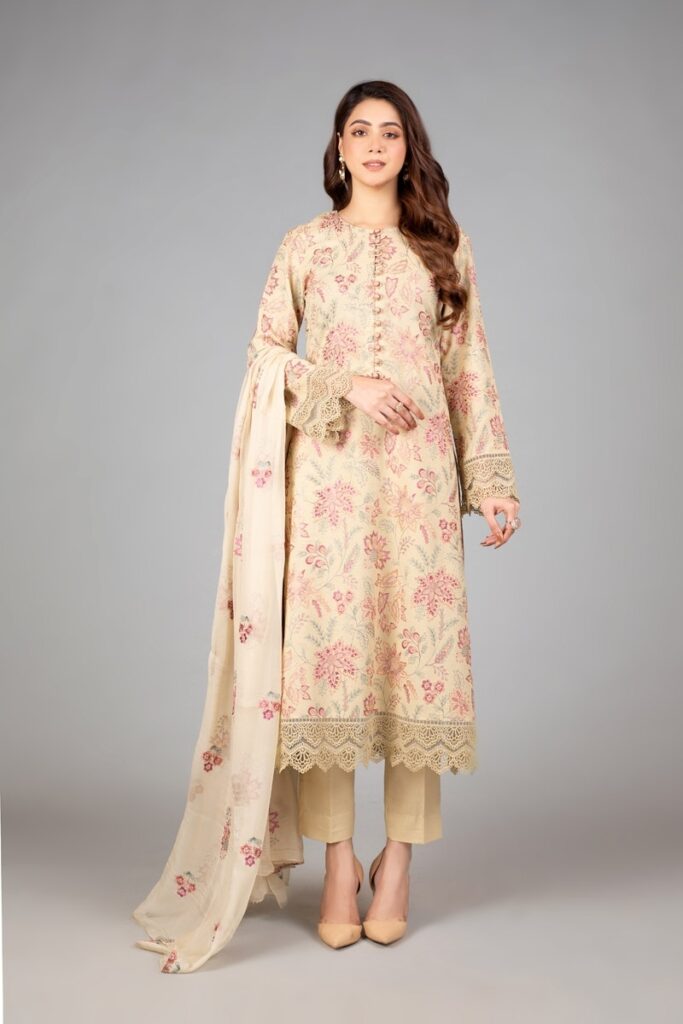 Beige embroidered khaddar 3pc suit for women PKR:15,975 only.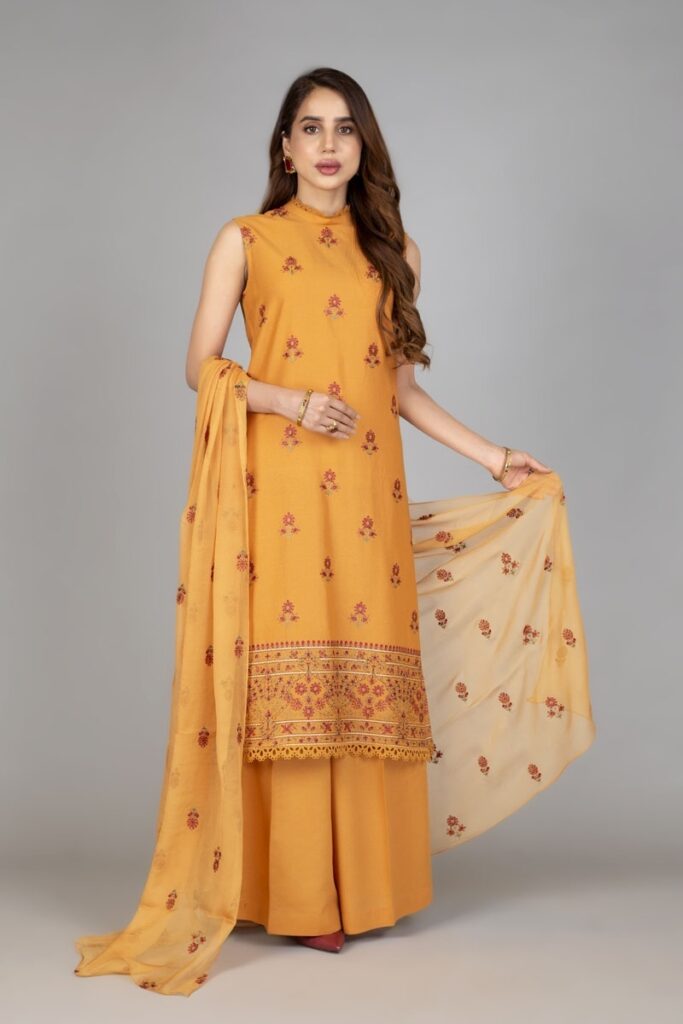 Floral embroidered khaddar 3piece suit PKR:14,525 only.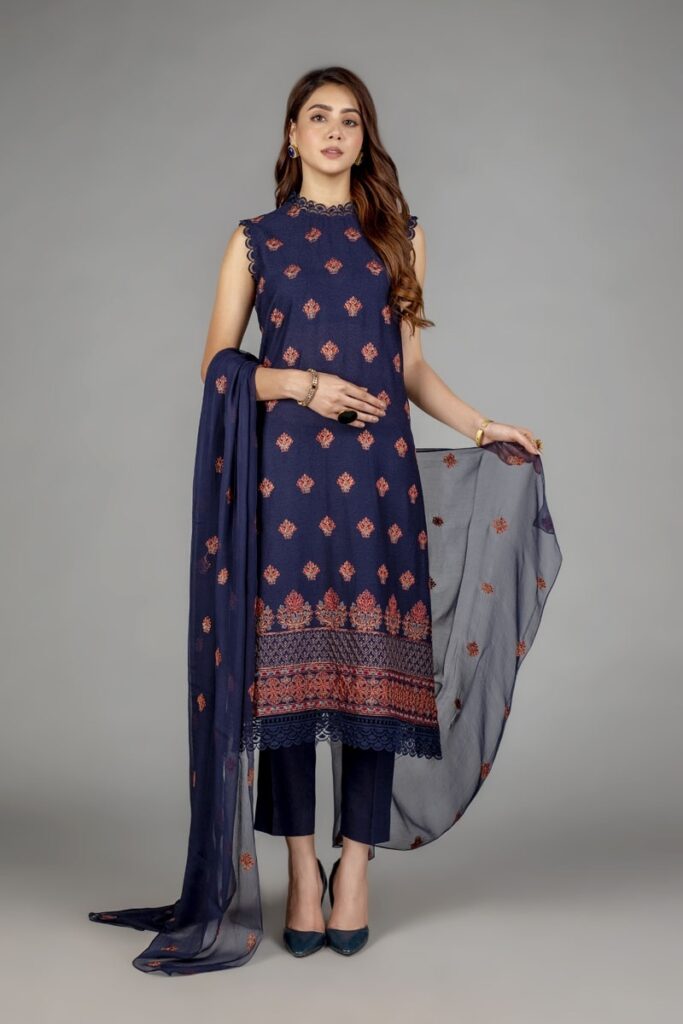 PKR:14,200 only.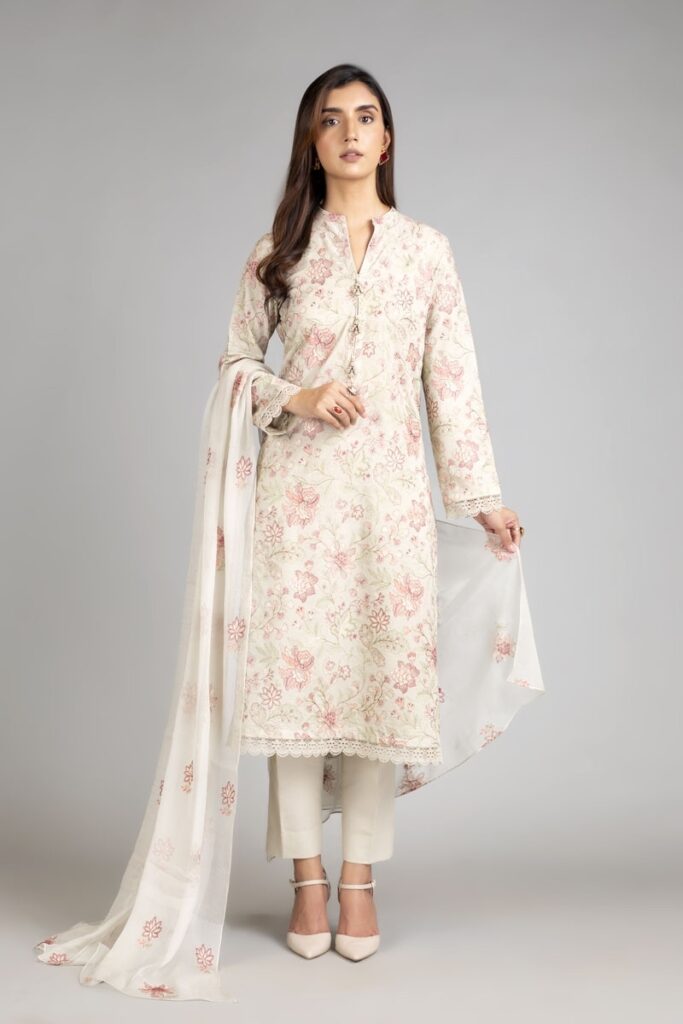 Floral embroidered karandi 3piece unstitched suit PKR:14,325 only.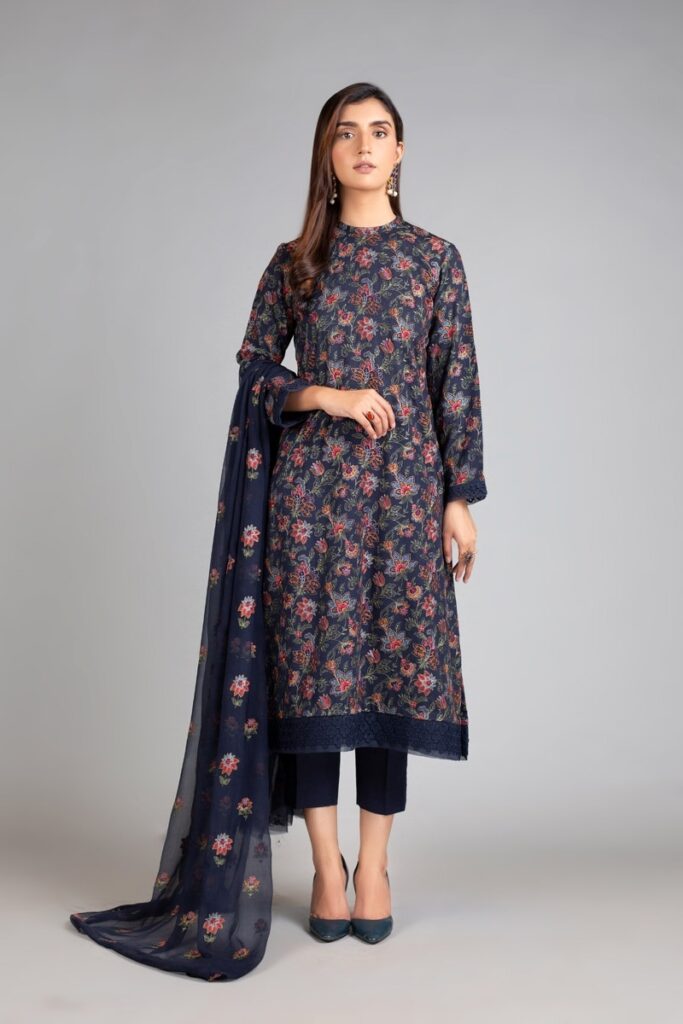 Winter embroidered karandi floral printed navy blue color 3piece suit PKR:14,325 only.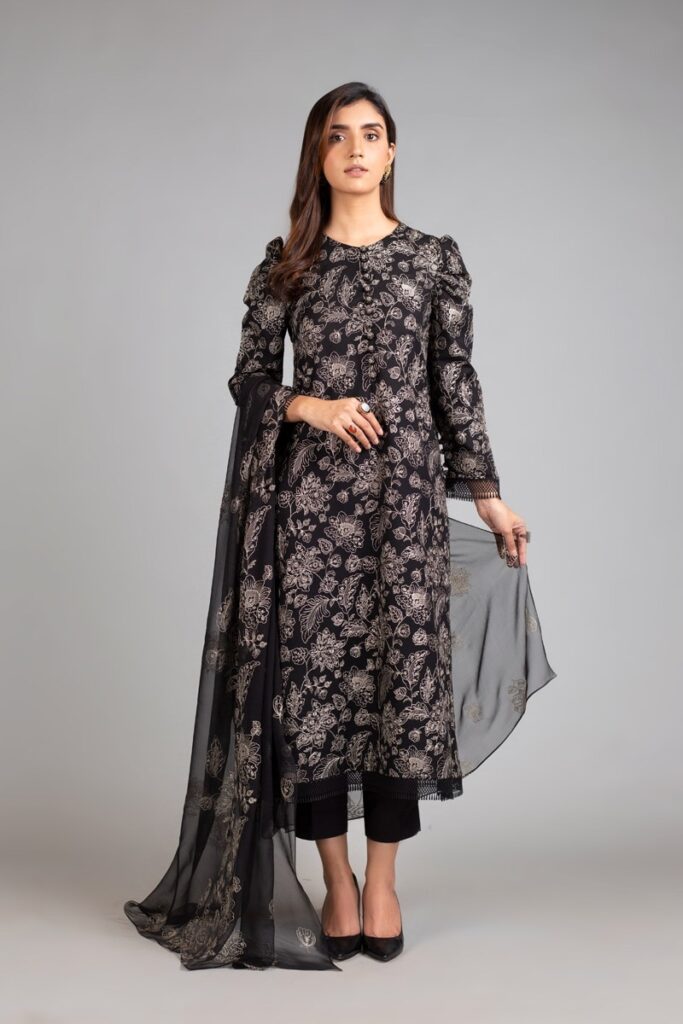 Black embroidered karandi lawn floral printed 3piece unstitched suit PKR:13,875 only.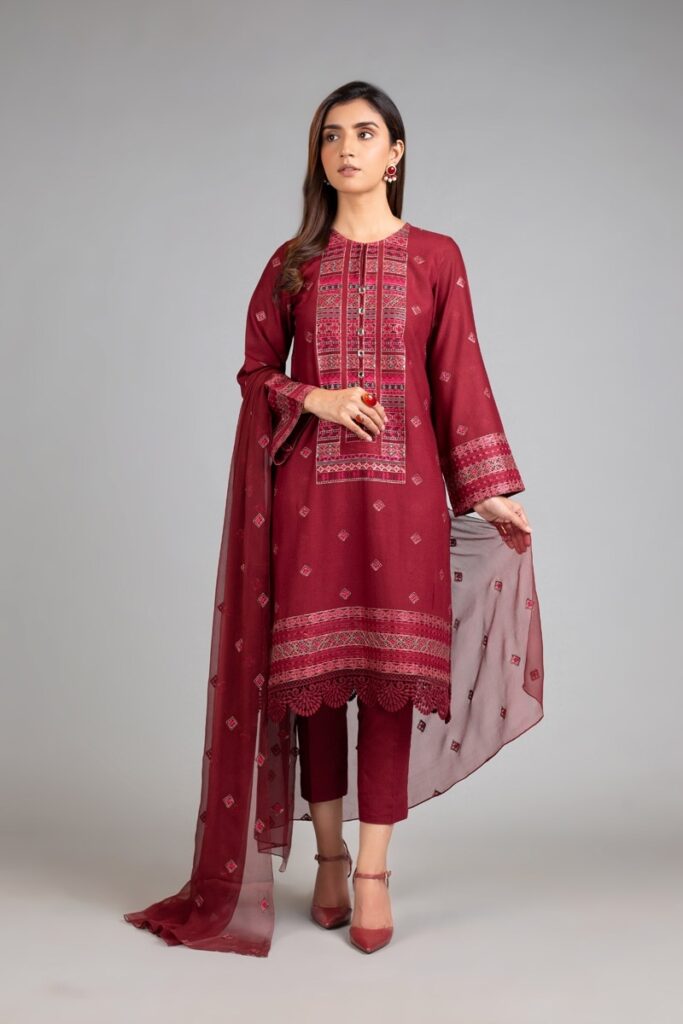 Maroon pakhtoon embroidered karandi lawn unstitched 3piece suit with chiffon dupatta available for PKR:12,905 only.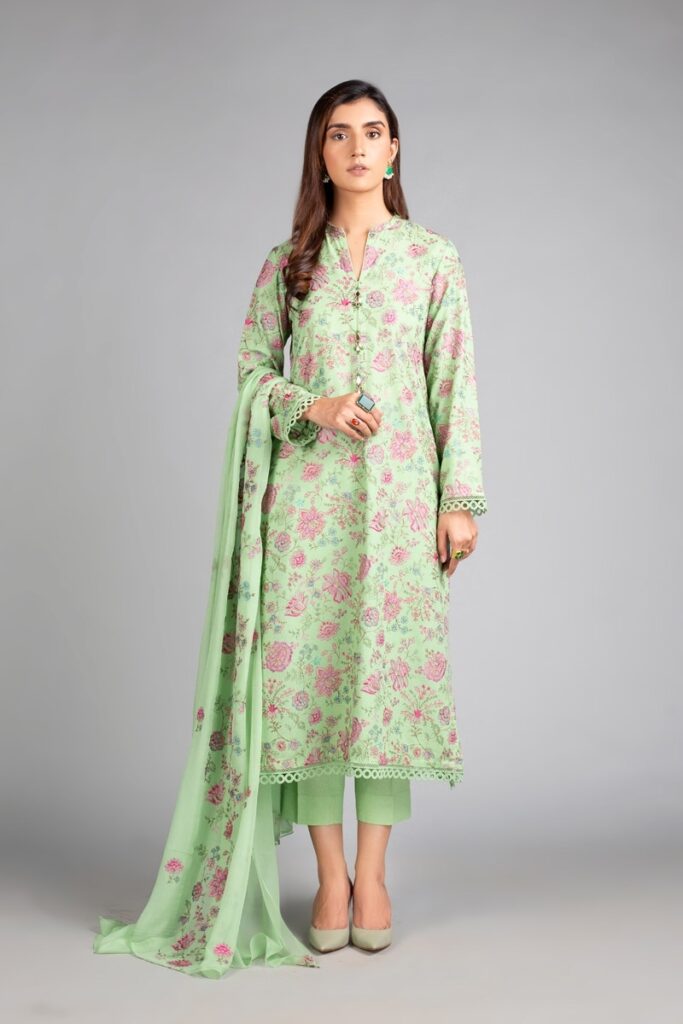 Floral island light green color eye-catching winter karandi lawn 3piece suit PKR:15,400 only.
Purple embroidered karandi unstitched 3piece suit for women PKR:14,425 only.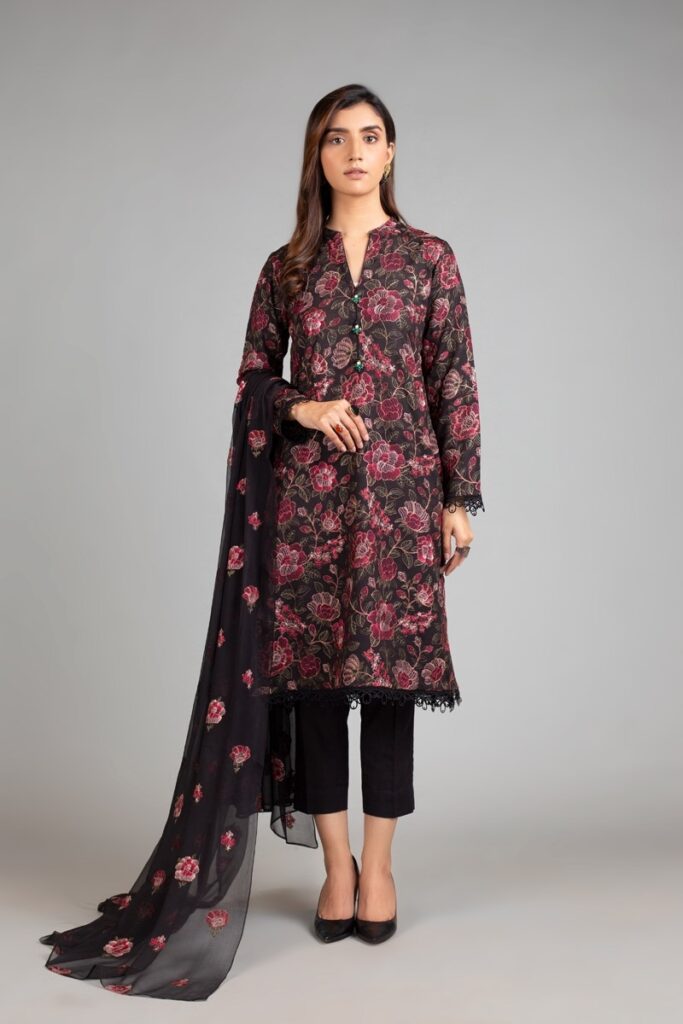 3piece embroidered zar range unstitched suit PKR:14,500.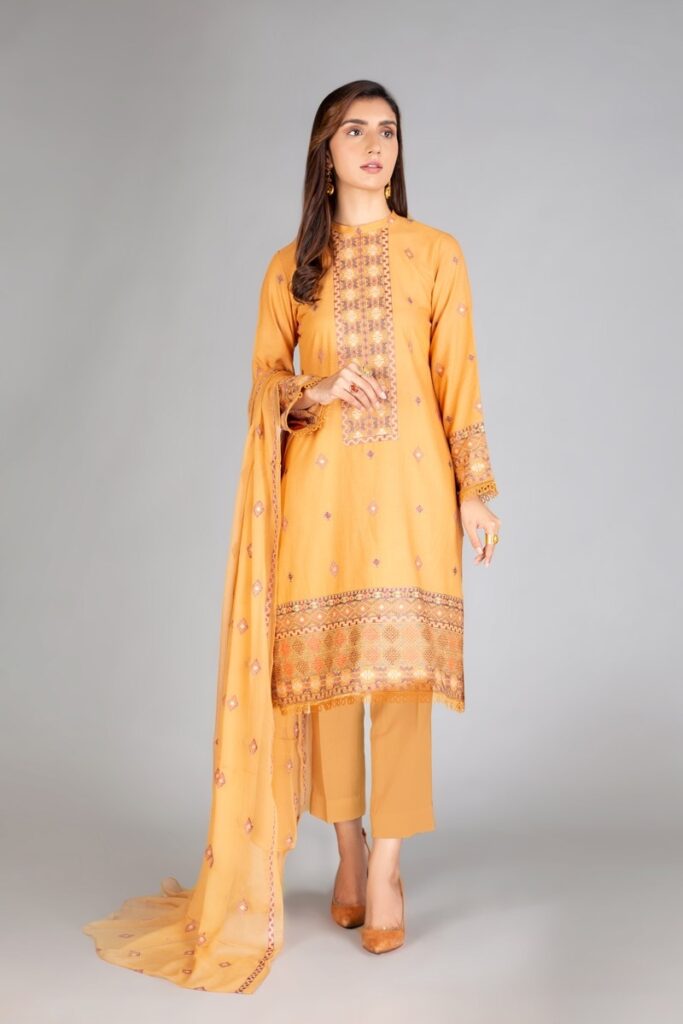 Yellow ranguna range bareeze winter unstitched 3piece suit PKR:12,625.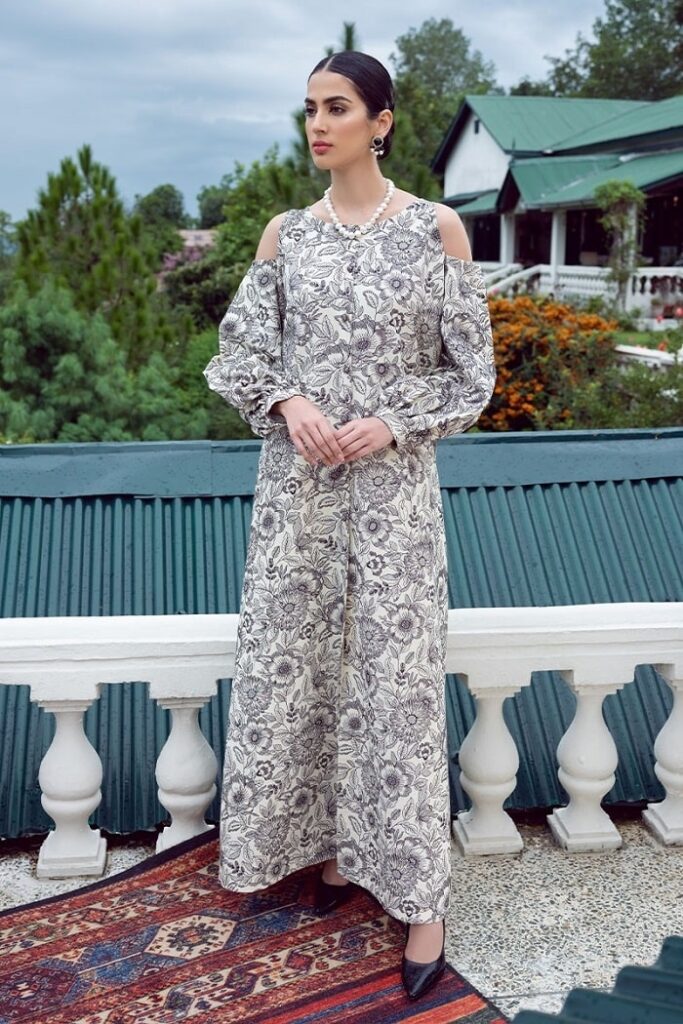 Stylish off-white embroidered karandi lawn shirt and embroidered chiffon dupatta PKR:12,025 only.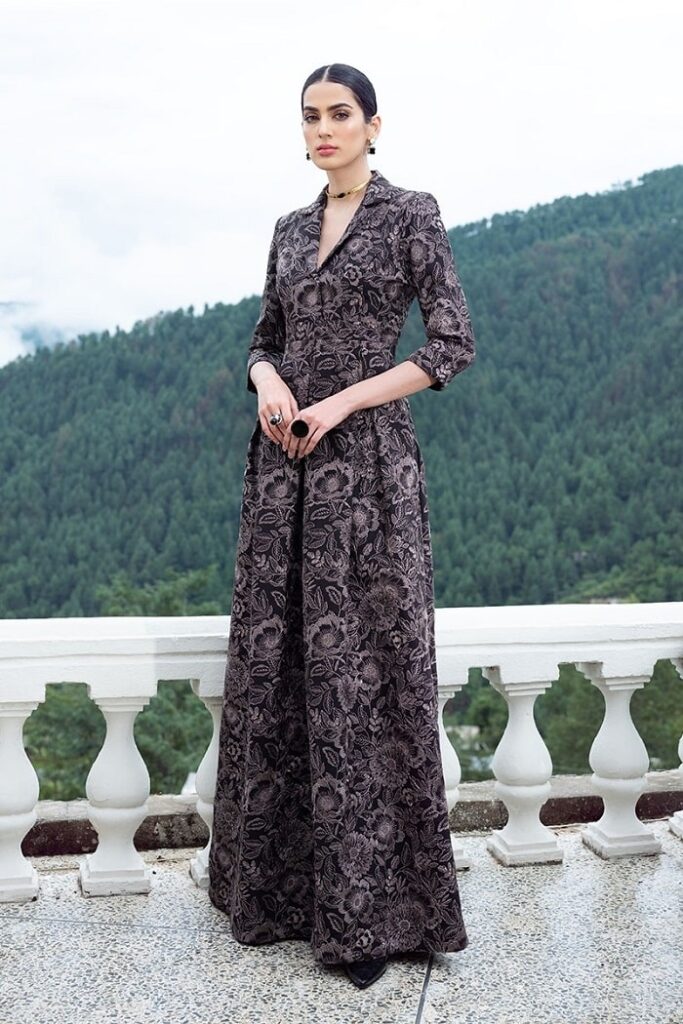 Black embroidered floral printed karandi lawn shirt and chiffon dupatta available for PKR:12,025.
Latest Bareeze Winter Sale Collection 2023 for Pakistani Women:
Get a new bareeze winter sale dress, with casual formal dresses for women. Furthermore, this winter sale collection is applicable for all winter printed & embroidered dresses.
stylostreet.com is an online website that provides new and leading fashion brand's winter/summer collections 2023. if you are want to buy something at a discount price then stylostret.com is the best platform where you can shop online outfits at a discount price. so, feel free and contact us on Whatsapp.
See More: Let's enjoy Nishat Linen Winter Shawl Collection shop online
See More: Kayseria New Winter Collections for ladies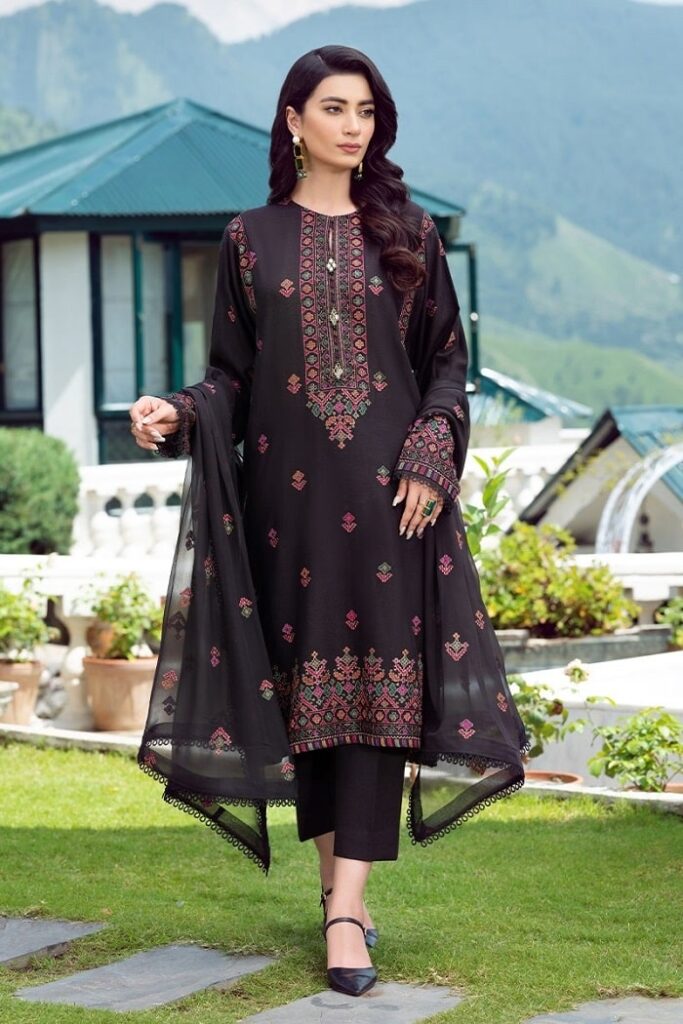 Embroidered ethnic winter karandi black 3piece suit PKR:12,425 only.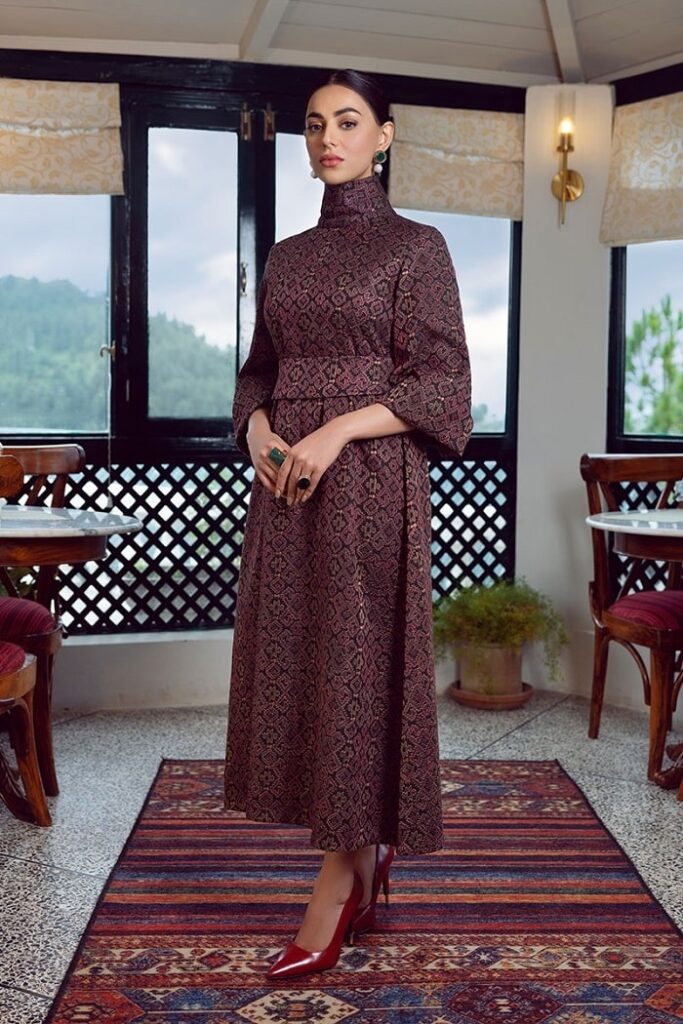 Green embroidered unstitched lawn 3piece suit for women PKR:15,000 only.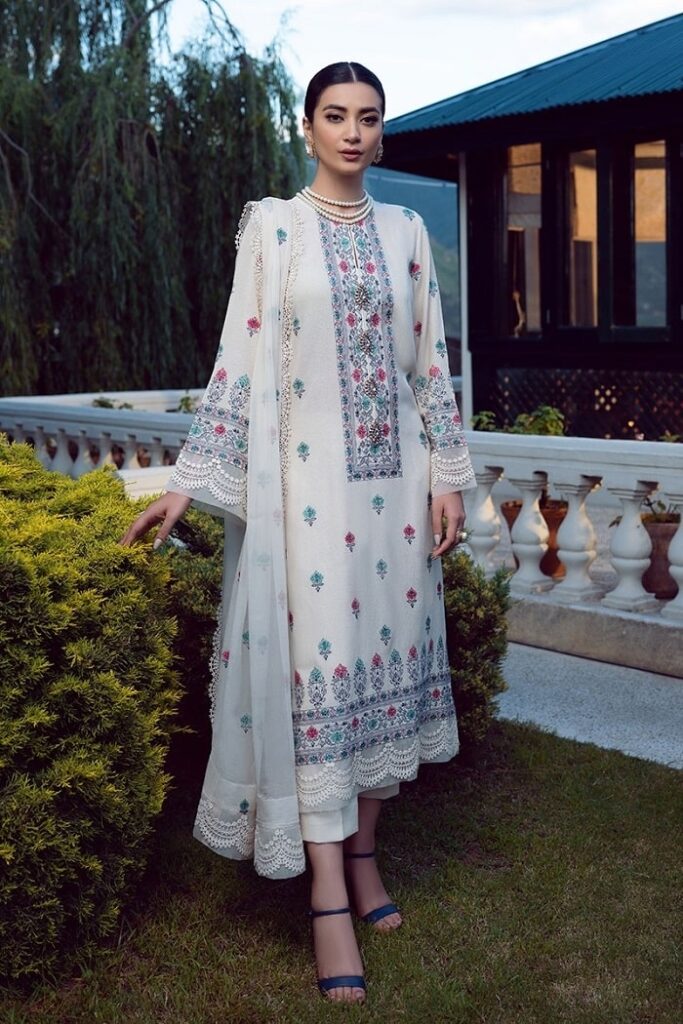 Raat kali embroidered cream color 3piece unstitched suit PKR:13,775 only.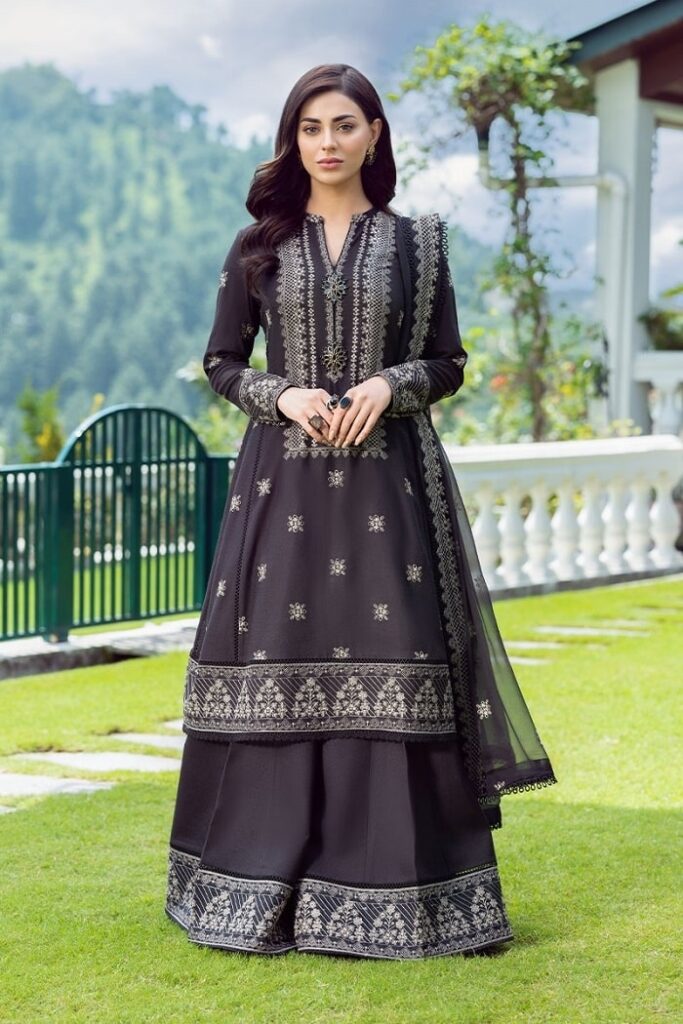 Black dori range embroidered 3piece festive wear 3piece suit PKR:12,065 only.
O-white bulgarian art shirt, dupatta, and shalwar are available for PKR:15,350 only.
Lovely floral printed bareeze winter unstitched 3p suit for women PKR:13,075.
Stylish navy blue embroidered shirt, shalwar, and dupatta for the perfect trendy look buy now for PKR:14,275 only.
Stylish mint color karandi lawn shirt and trousers with chiffon dupatta available for PKR:3940 PKR:2561 Only.
Peach color beautiful 2 pieces printed linen shirt and shalwar available for PKR:3420 PKR:2223 Only.
Printed Green Color Embroidered Three Piece Khaddar Suit for Women by Bareeze Brand Available at Sale price now for PKR:3870 PKR:2516 Only.
Beautifully printed red color three-piece khaddar suit available for PKR:4910 PKR:3192 Only.
Girls get trendy looks by Bareeze brand red color beautiful karandi lawn shirt, shalwar, and embroidered chiffon dupatta available for PKR:11525 PKR:9796 Only.