Nishat Linen Winter Unstitched Collection's 2022 With Price
In this winter wardrobe, today we are going to share the leading fashion brand, Nishat Linen. As we all know that Pakistani ladies are more conscious about their winter wardrobe. Therefore, today we are going to share another brand Nishat Linen all winter collections 2022 for women. furthermore, through this post women can easily find a perfect winter wardrobe by Nishat linen.
Furthermore, here you can see that we are publishing a wide range of winter cotton, karandi, velvet, khaddar, poly net, and line ready-to-wear and unstitched dresses. Or these winter shirts are available in single shirts, two-piece shirts, and three-piece suits for women. Moreover, these dresses are also containing deluxe and opulent color prints and embroidery work. Normally housewives like college-going girls are used casual wear and formal wear. All of these stitched and unstitched dresses are specially designed for winter parties and other functions. These winter luxury and casual wear winter shirts have the following categories given below.
Nishat Linen Winter Unstitched Collections Shop Online 2022
In this paragraph, we are sharing some of the best winter unstitched dresses by Nishat Linen for women. all of these winter shirts are looking vibrant and create a dynamic look. Furthermore, all unstitched dresses are digitally printed and available in linen, khaddar, karandi, and cotton fabrics.
All of the unstitched shirts are best to wear casually and for formal wear. In last the price of the Nishat Linen Unstitched winter collection is starting from PKR: 2500/- here is the best style and multi-combination of 2PC and 3PC suits with a price tag.
Nishat Linen Unstitched Winter Collection
Ready to wear winter Collection
Luxury Winter Collection
Men wear Nishat Linen Shalwar kameez by Naqsha Fabrics
Nishat Linen Ready to Wear Winter Pret Collection
In this paragraph, you will find amazing ready-to-wear winter Pret shirts for women. This winter-ready-to-wear shirt collection are containing printed and floral wear designs. Furthermore, this collection is available in printed and dyed trouser shirts in many colors and styles. In this collection, you can shop online for ready-to-wear shirts in the meter as per your measurements required. In conclusion, here we are sharing many stylish designs with price tags for women.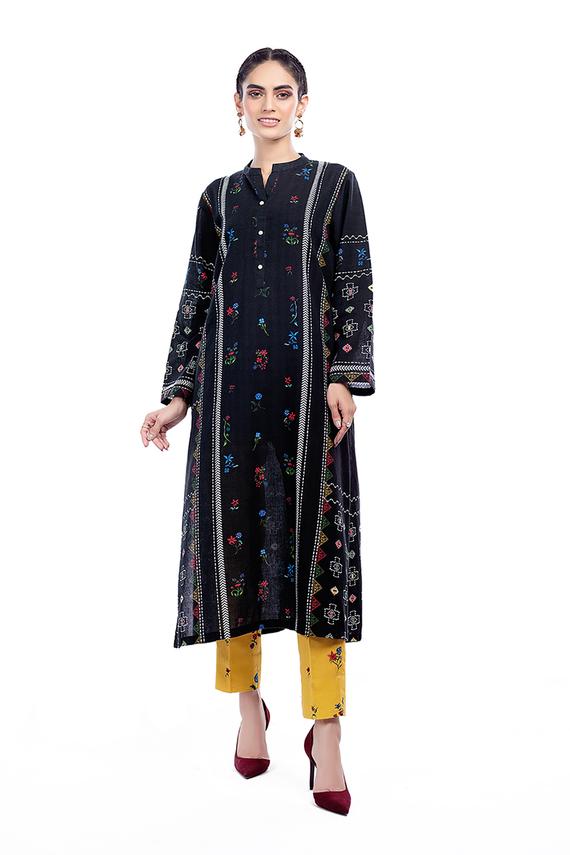 Nishat Linen Luxury Winter Collection:
These Nishat linen unstitched winter luxury dresses are specially designed for wedding wear. Normally this type of luxury winter collection is very luxurious and has precious and classic designs. Furthermore, these parties wear functions and events; all of these prints are luxurious and classic in designs. Furthermore, these Nishat linen luxuries dresses are more exciting and available in spark color fabrics. Here you will find silk printed, and embroidered dupatta with dyed sateen trouser.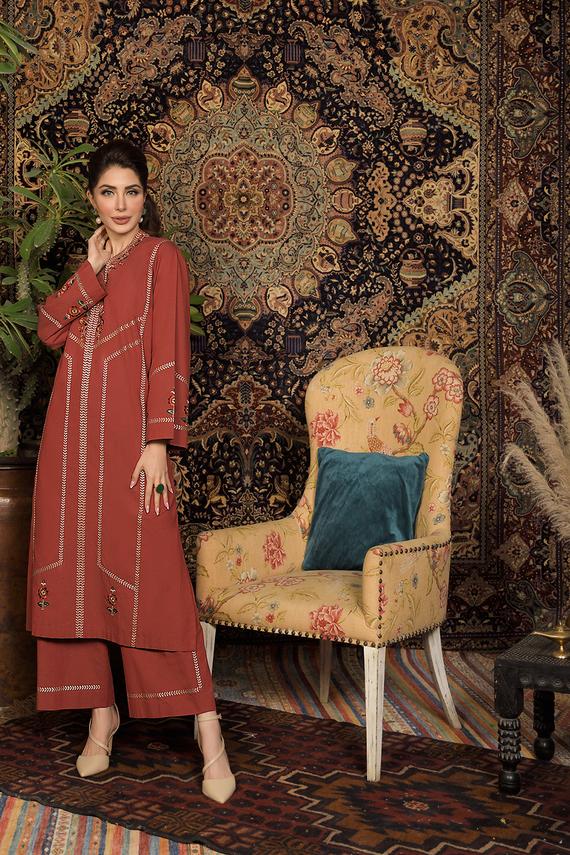 Nishat Linen Men's wear Winter Shalwar Kameez by Naqsha Fabrics
Or finally, in this post, you can see leading Men wear winter shalwar kameez designs by Nishat Linen. So, scroll down this post and take a complete view of the winter unstitched and ready-to-wear men's wear collection in the affordable price range.