Bonanza Satrangi Winter Velvet Collection 2023 With Price
Bonanza Satrangi Winter Velvet 2023 – Going to share a new ladies' winter velvet suits collection with a wide range of new velvet 3-piece embroidered suits. As we know a wide range of new velvet designs recently launched into the Pakistani fashion industry. Therefore, we are going to share new designs of the Bonanza satrangi. Winter collection that will provide your unique stylish look. Let's order your winter velvet dress at Bonanza Satrangi shop in an affordable price range starting from PKR:23000/- to PKR:27000/- Only.
Furthermore, buy online ladies' winter velvet suits at a discount price range. We have a wide range of leading designer velvet suits including Iznik, Bonanza Satragni, and many other brands. Make your order online at your favorite clothing brand shop and get a discount price. Moreover, all of these winter luxury velvet suits display a huge new unstitched and ready-to-wear. Velvet suits in different styles depending on the latest fashion trends. New velvet shalwar kameez, available in Kurtis, two-price shirts and suit.
Bonanza Satrangi Winter Velvet Suits 2023
Make your winter shopping outfits to enhance your wardrobe for the winter season of 2023. Furthermore, Bonanza Satrangi offers you the fastest delivery service to the whole of Pakistan, today you can place your order and get unique style winter velvet luxury dresses in Pakistan.
Velvet is one of the best winter fabrics that can give you the most comfortable feel during winter cold days. Here we have to provide some of the best velvet dresses that can provide you with velvet kameez shalwar 2023. In conclusion, Velvet is worn in the fall-winter season this winter fabric provides you with a unique look for the winter season 2023.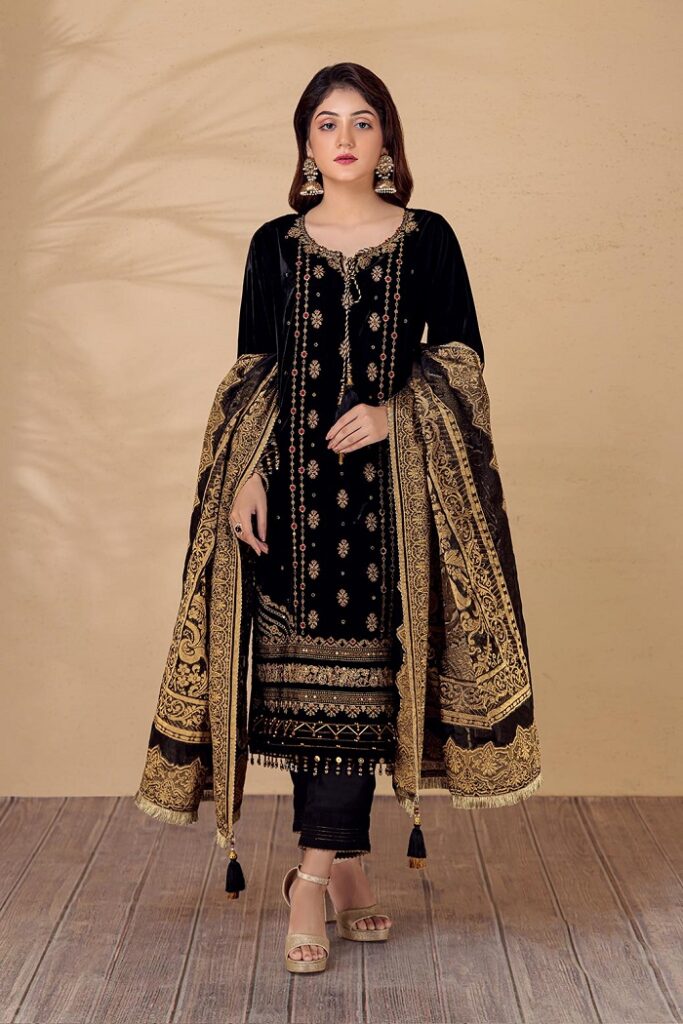 Velvet 3-piece black embroidered unstitched suit PKR:1,2980 only.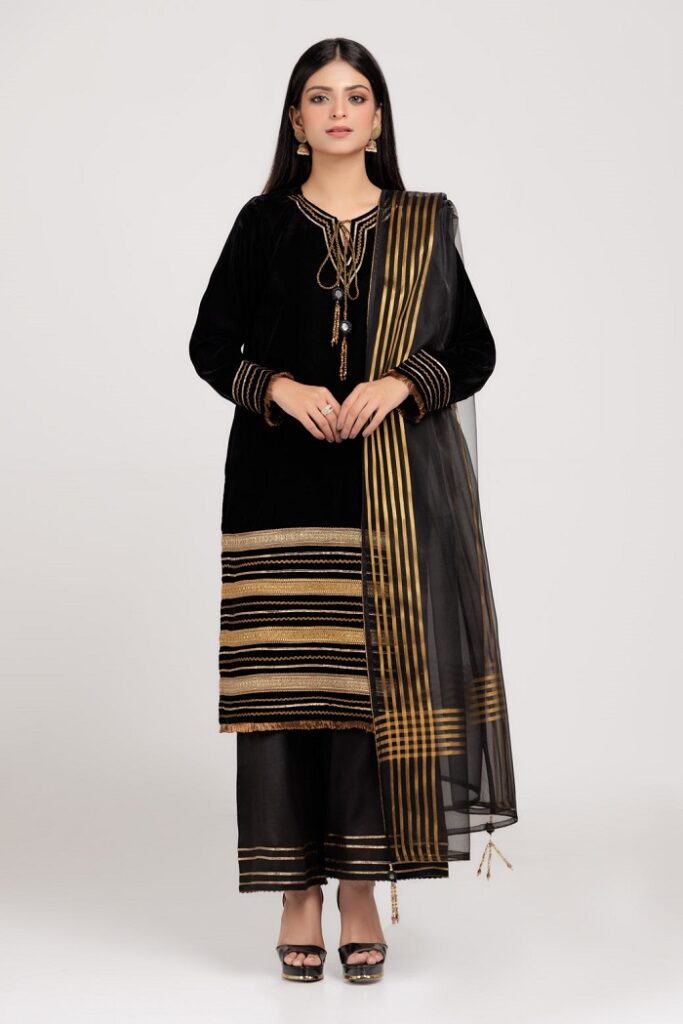 Dyed embroidered velvet shirt with lace PKR:1,6980.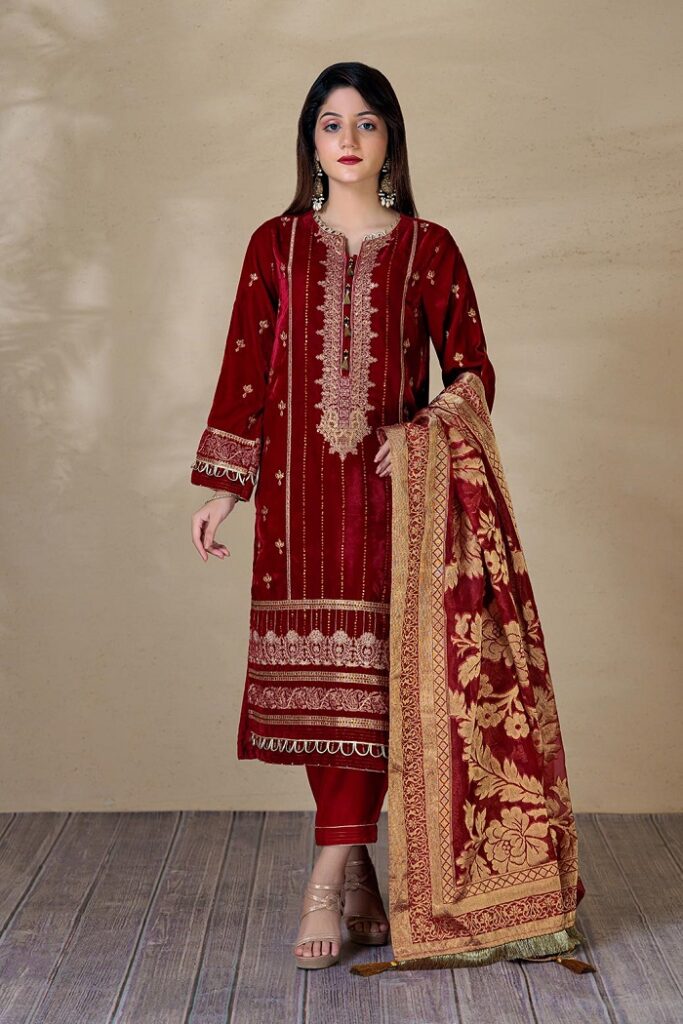 Red unstitched 3-piece velvet suit for women PKR:12,880 only.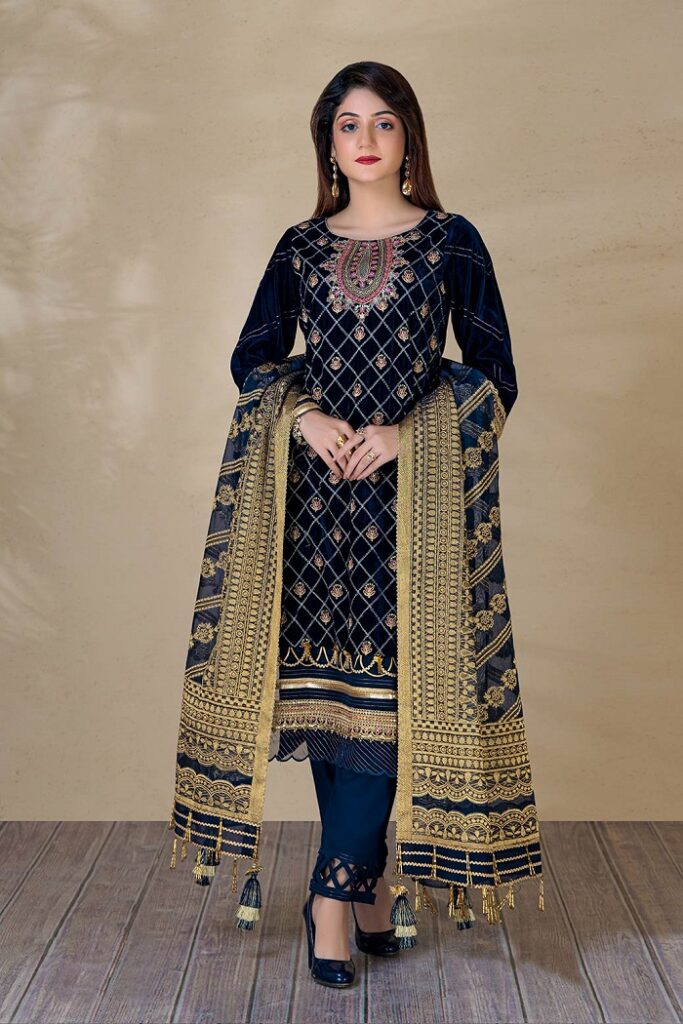 New perfect fancy look by wearing this blue velvet embroidered 3pc suit PKR:14,880 only.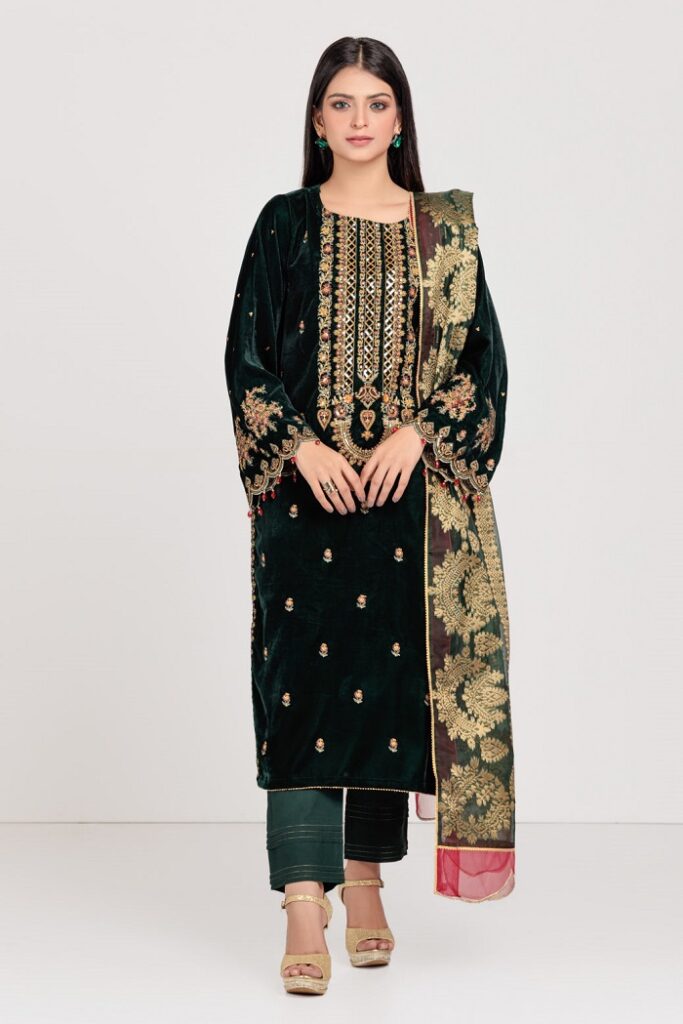 Green velvet 3-piece unstitched suit for women PKR:16,980 only.
D-purple velvet unstitched luxury suit for women PKR 12,880 only.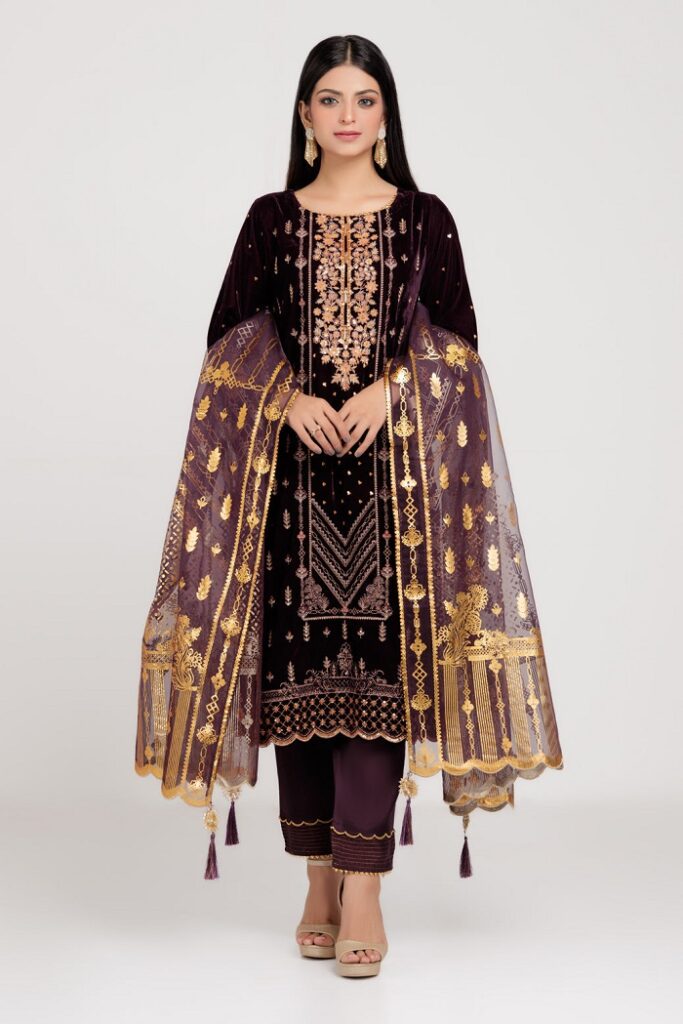 Refresh your winter wardrobe by wearing this d-purple velvet luxury 3-piece suit PKR18,480.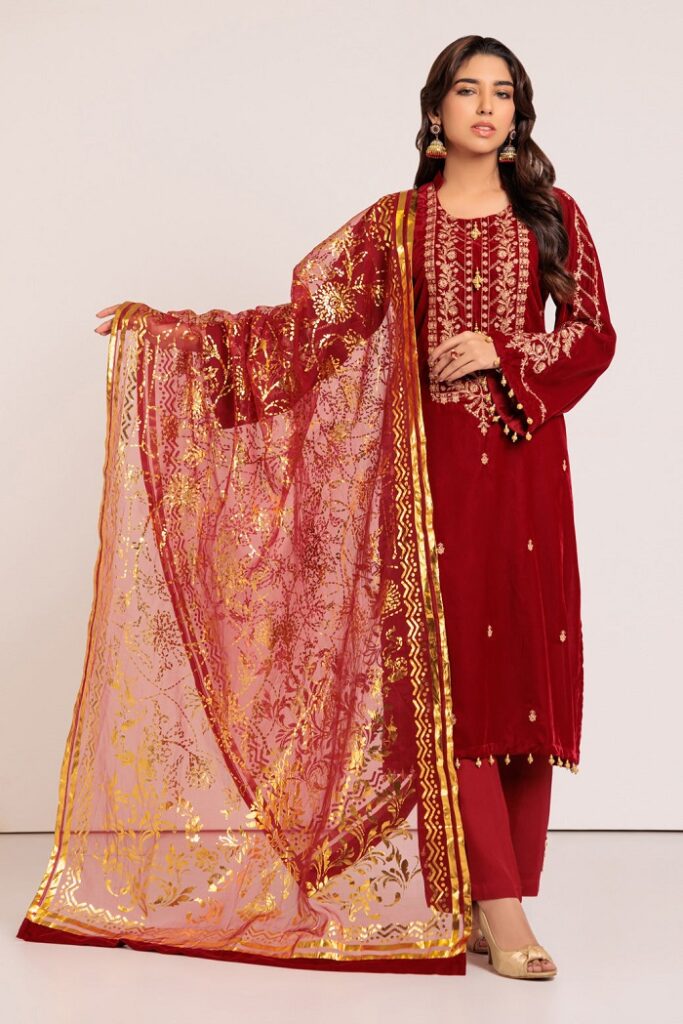 Red velvet 3piece suit PKR:18,480.